THE CONFETTI FAIR DIRECTORY
Favor Lane Party Boutique is an online store specialising in modern, stylish and unique party and event supplies. We offer a vast array of on-trend, affordable products, ideal for birthdays, baby showers, engagement parties, weddings and more. Our collections are carefully selected and are sourced from all over the world, with a strong focus on quality and current trends. All orders are promptly shipped from Perth, WA to any part of the world. Enjoy the moment, make a lasting impression. It's where the party is at!
Based in Perth, WA and ship worldwide.
FIND PARTIES FEATURING FAVOR LANE PARTY BOUTIQUE!
---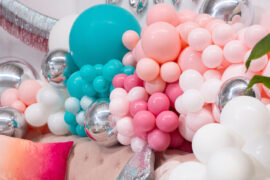 Get this post lockdown celebration look with party decor and styling by Favor Lane and Stylish Soirees Perth. As we grapple with the roller coaster that has been 2020 (can this movie finish now?), we take comfort in the fact that some aspects of our lives are returning to normal. Western Australia has officially moved
Connections Business Directory | Leaflet | © OpenStreetMap contributors
Perth WA 6000