It's all pink and white for Christmas at Confetti Fair in 2019! We are excited to bring you our Christmas Mini Mag this year as it's filled with some epic inspiration and an amazing NYE DIY. Get inspired and enjoy!
Read below or click for a full-screen experience.
Featuring these amazing parties!
A White Christmas by Sass Events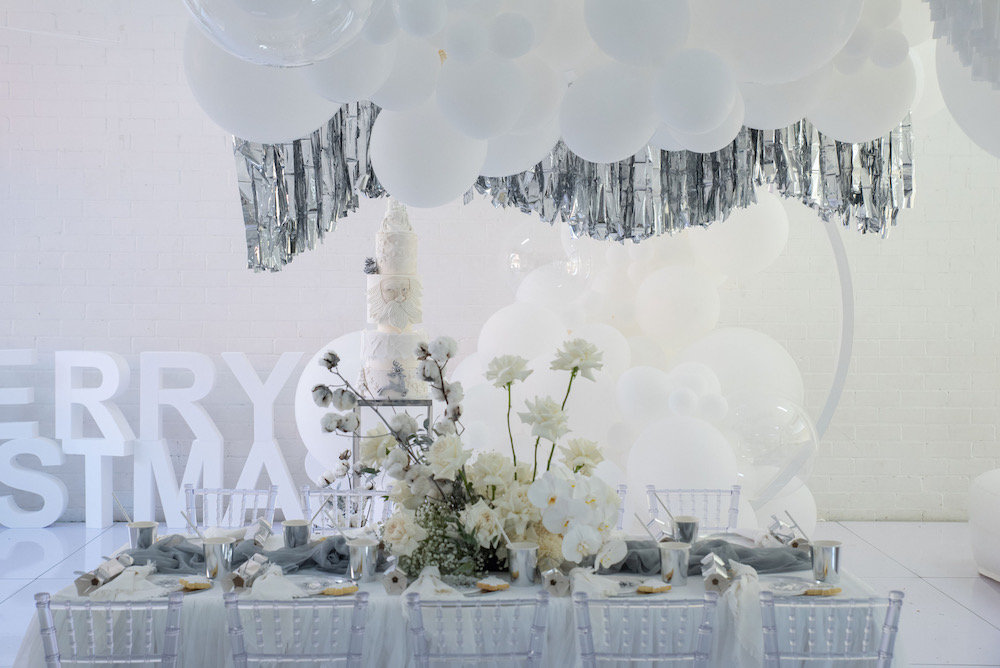 Concept, styling, setup & design @sassevents_au
Photo @aishanicolephotography
Venue @the_b_space
Backdrop, cake table & arch @uniquepropsandevents
Cake & cupcakes @fancyeventsparties
Flowers @ohara.flora
Balloon installation @balloons.by.agustina
Tassel installation @love_floats_
Foam letters & Christmas presents @foamworld_au
Girls' dresses @wishfulplayground
Gingerbread decorating @decorati_kids_
Cookies @annemariemolloycookies
Table, chairs, reindeer & Christmas soldier @tiny_tots_event_hire
Flower crowns @abeliaflowercrowns
Jumping castle @bounceorama
Cake favours @cakeinabox
Illustrations @esinillustration
Plastes, cups, straws & bon bons @favorlaneparty
Santa's plate & bottle @loveiris.au
Cupcake holders, toppers & tassels @lovelyoccasions
Flooring @luxurydancefloors
Tablecloth & linen napkins @montana__silk
Snowflake place setting @onefive8designs
Santa crowns @schooza
A Sassy Kind of Christmas
Concept & gingerbread houses @sassysprinklescakery
Photographer @kafofoto
MUA @tinamattiartistry
Balloons @belles_decorations_by_design
Plinths @prop_my_party
Cardboard cutouts @haveitmadebyleannemarie
Custom apron @d_aysh_y
Custom ornaments @studiot55
Venue @mullensstreetstudio
Reindeers @flowersbyjackie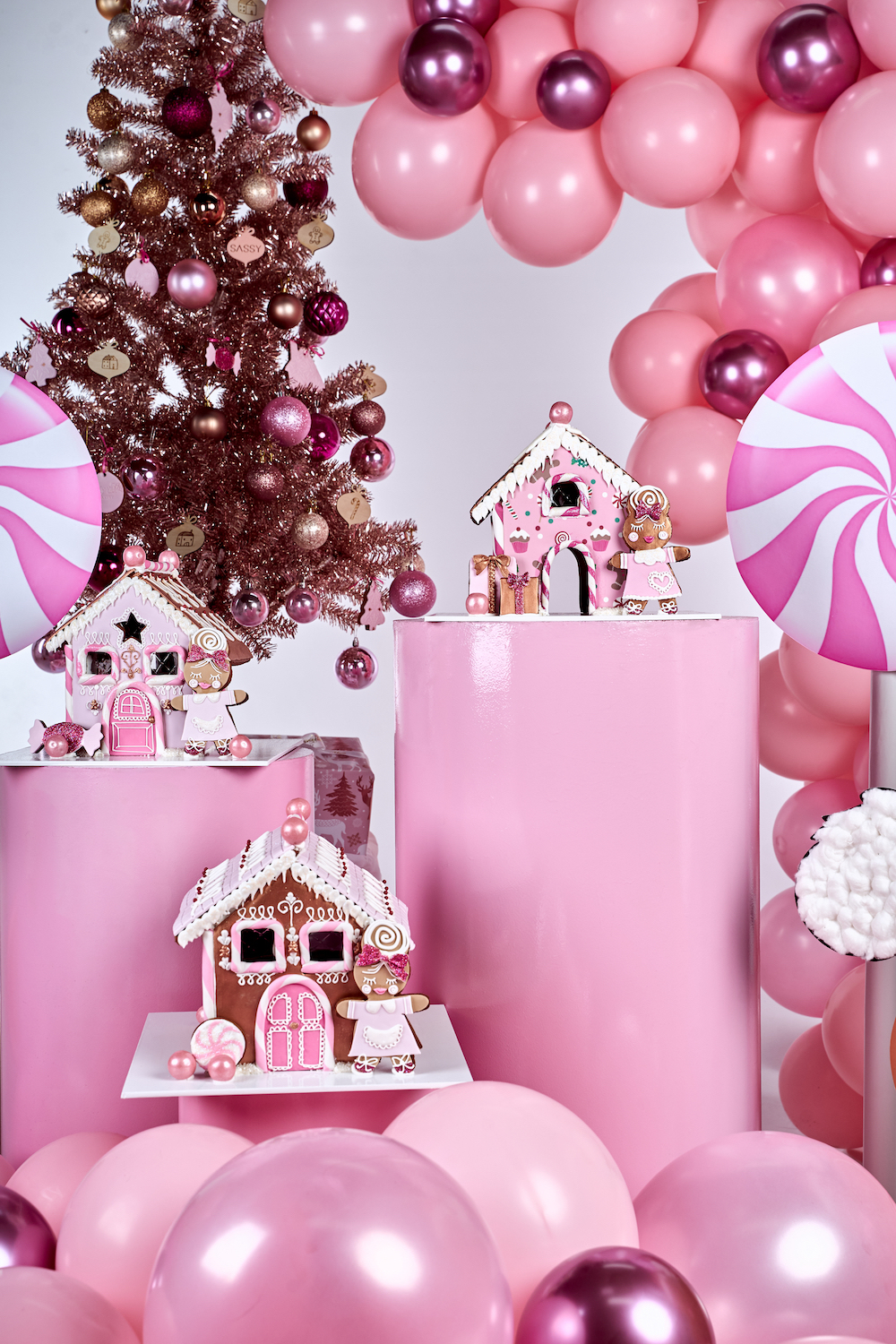 Dreamin' of An Epic Christmas
Backdrop Styling & coordination @epic_installs_
Assistant Stylist @mylittlepartyaustralia
Venue @studio8perth
Balloon Tree @whimsicalballoons
Photographer @lgs_studios_and_events
Cake @cakes2celebratebylisa
Xmas Desserts @sweetharvestcakesau
Savoury Plate @ontraycatering
Model @teashaa_24
Model @court_howley
Model @aimee.letisha.dawson
Plates Crackers Napkins @favorlaneparty
Santa Sacks @littlenuggett_
Makeup and Hair @jtmakeupandbeauty
Chocolates @littlemisschocolateria
Linens @mysweetoccasion
Marshmallows @cloudy.confections
Neon light @theneoncove
Clothing @mollieandbear
Signage Xmas Tags @footeandflame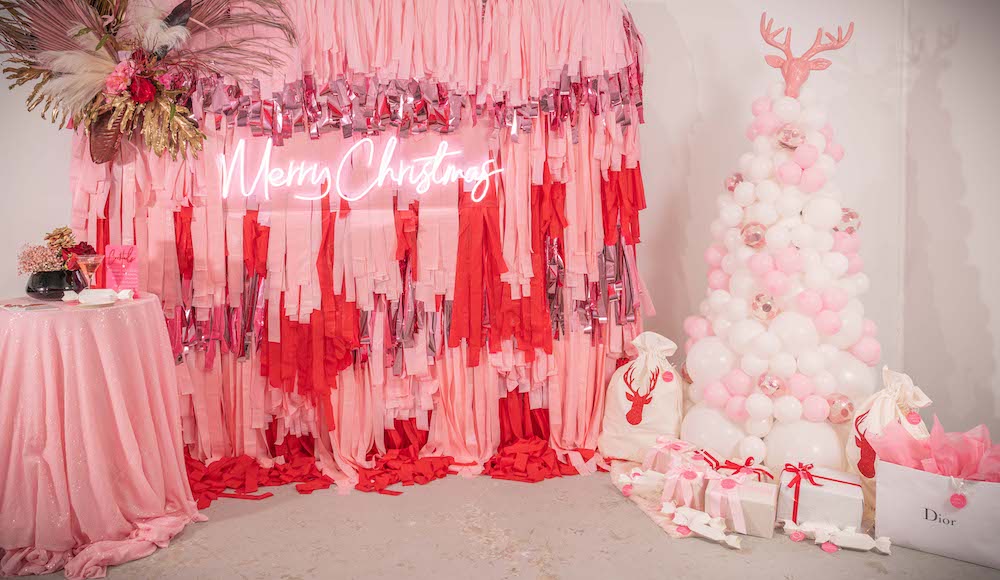 Blissmas…a Christmas Dream
Concept, Styling and all Christmas Decorations and Props @deckthehallsevents
Photography @seesoulphotography
Donut, Strawberry & Meringue Towers @doms.strawberries.delights
Gingerbread House @sugarlicious_cakes_sydney
Cupcakes & Cookies @nadas_cookie_jar
Lollipops & Cakepops @sugar_sweet_randomz
Boutique Children's Toys @everbloomkids
Designer Dresses @littleboutiquehouse
Plinths, Cakes, Cake Stands & Rocking Horse @sweetheavenlyeventshire
Decals & Acrylic Pieces @lettersbyloulou
Tableware @takemehire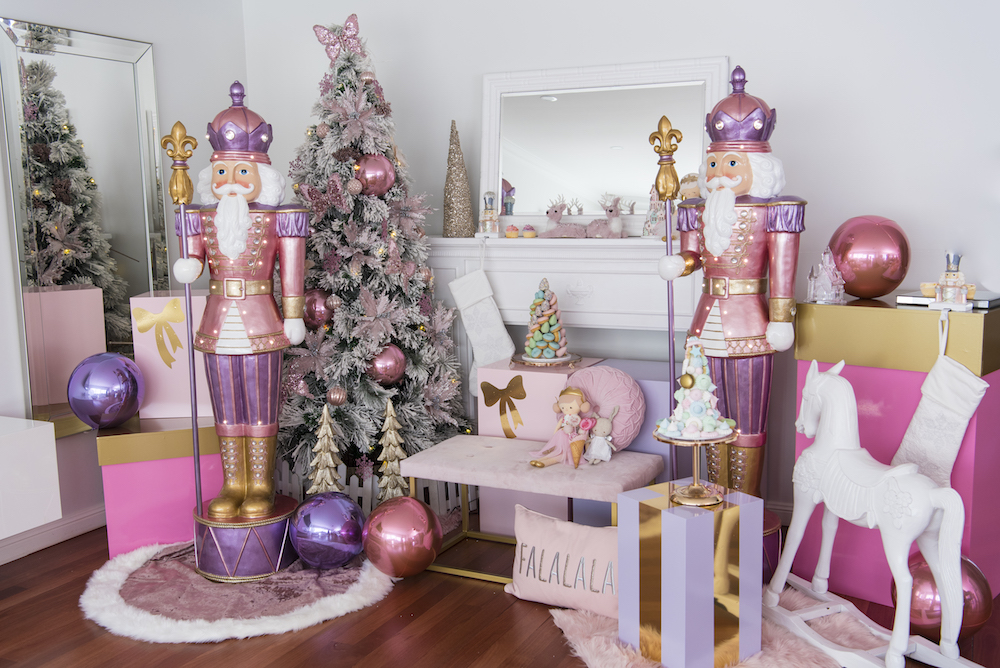 DIY Glam NYE Party
Concept, decor & partyware @lovelyoccasions Photo @kheavenerphotography Model @nattyfaulks Cake & cookies @thesweetsocietyco Toppers @studiot55 Printables One Eyed Designer