Every birthday has a different flavour. Some are huge celebrations whilst others are highly anticipated – and some seem to just pass us by (30th birthdays, we're looking at you!).
There are many ways to acknowledge and celebrate your birthday, no matter how old you are. But if you're finding yourself feeling a little lost on how to top last year's birthday shindig, then this is the read for you.
Let's look at 6 ways to celebrate your birthday at any age. Remember, your age shouldn't dictate how you feel about your birthday so these ideas are for people of all ages.
Plan a special activity or experience
If you're gearing up to celebrate a milestone birthday (like your 30th), then this may be the year to go all-out and throw a birthday party that could've easily come to you in a dream. In other words, make your birthday party an experience. Hire a clear marquee, set up some fancily clad picnic tables, prepare some finger sandwiches, and create your own garden party.
And if you're not the party-planning type, then why not plan an actual experience for your birthday that can be enjoyed all by your lonesome or with some friends and loved ones in tow? Planning an experience for your birthday is a great way to remember this significant day in years to come.
This experience can be anything as well. For instance, if you like to be outdoors, you could plan a camping trip or a hike. If you prefer creative activities, then you may want to attend a sewing class or an art expo. Whatever you do decide, remember to choose an experience that best aligns with your interests and values so that it can feel like a genuine celebration of you and what makes you you. And remember – life is made up of experiences and not possessions, which is all the more reason to prioritise experiences on your special day!
Travel to a special destination
A birthday is a great excuse to travel somewhere you've either never been before or perhaps even to a destination that captured your heart long ago. You can make this a day trip out of town or you can linger a little longer and make a weekend out of it. Try and choose somewhere that you can have fun, but also somewhere that you can be peaceful and reflect.
And like most things, travel is always fun with some company so flag your desire to travel early so that your friends and family can join you unless you want to travel solo! If you don't have the time to go on a big adventure, then simply explore unseen destinations in your own state or region.
Treat yourself with some wellness appointments
If there is ever a day to dedicate to yourself, it is your birthday. So why not book yourself some time at your favourite spa in order to get some much-needed personal wellness time?
Treating yourself to a facial, massage, and other intimate treatment will have you looking forward to your birthday all year long. Choose a treatment or activity that you never invest in but always daydream about, as these moments come by so rarely and you should treat yourself with something meaningful.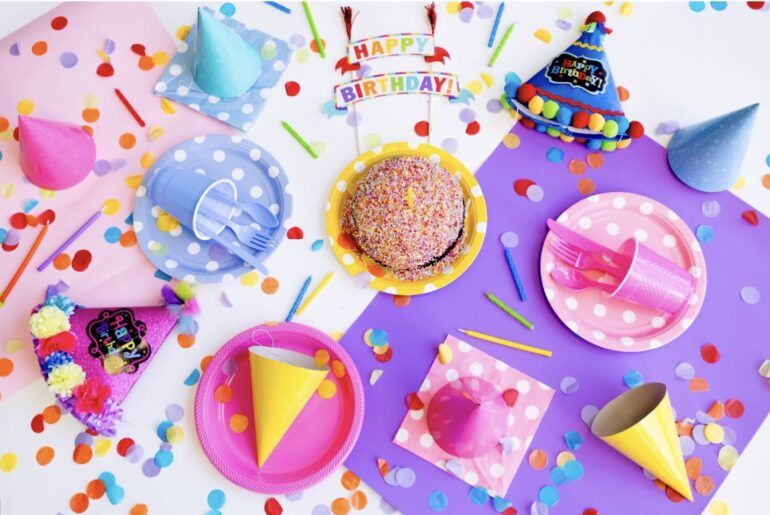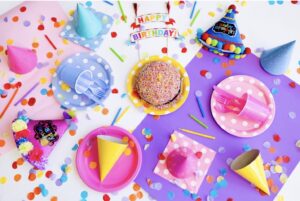 Do something meaningful
Volunteering and donating time is something that makes everyone feel fantastic. There is a lot of data to suggest that contributing in a meaningful way to our community has exponential benefits for our mental health. Think deeply about a cause that is important to you, and start researching how you can volunteer. You might like to help out at your local community centre, or an opportunity shop or even see what services are available for community members facing insecure housing. This might be something you have never considered for your birthday, but it will be an experience that you do not forget.
Do something commemorative
Are you someone who likes to commemorate a significant moment and create mementos for the future? Perhaps you can do something significant for your next birthday, and immortalise the moment by taking a photo you can frame, or by revisiting a significant life event.
Scrapbooking is a fun activity to enjoy, and it will allow you to face some of the great experiences in your life, prompting some great reflection on an already meaningful day. And contrary to popular belief, arts and crafts activities aren't just perfect for kids parties. Adults can also get plenty of joy from working with their hands to preserve all their favourite memories. And who doesn't want to spend a day as meaningful as your birthday honouring past experiences?
Plan a celebratory feast
Finally, you shouldn't be cooking on the day of your birthday. This means that a celebratory birthday dinner just has to be on the cards. Now is the time to consider which of the best restaurants you'll be celebrating at! Choose one of those restaurants you have been meaning to try and get your family and friends together for a memorable meal.
A festive meal can be a great excuse to get people together and dressed up and reflect on the past year. If possible, try and choose a cuisine that you do not often eat, so that there is a real sense of occasion to this meal. Maybe get together at a French restaurant or go for a Cambodian feast, really anything that's a bit more exciting than the standard pub feed.
Which of these six ideas are you going to pursue for your next birthday? There are so many ways to celebrate a birthday at any age, so do not think that you need to wind down the excitement and creativity as you get older!