Let's party USA style! Our friend Morgan held a 4th of July gathering to celebrate all things big, brash and star-spangled in true-blue Aussie style! Read on for all the details.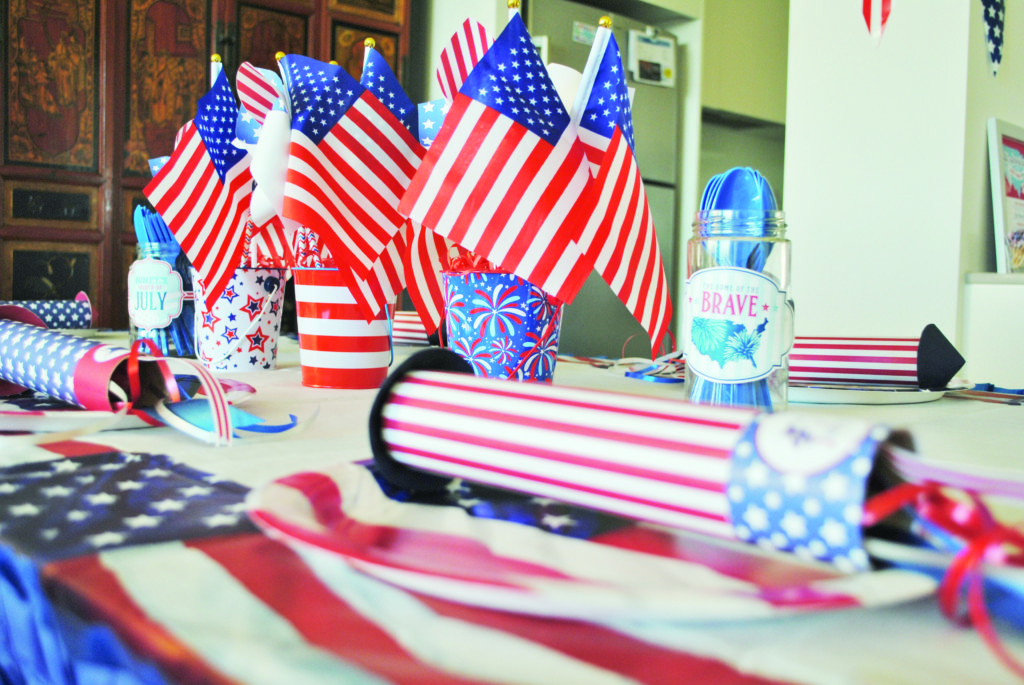 Over the last few years, there has been a renewed interest in American food in Australia, with the likes of local pubs introducing US-centric menus and burger eateries that are becoming more and more popular. Given that my friends and I appreciate the 'foodier ' things in life (any excuse to get together), I thought it'd be fun to host a 4th of July party where we could celebrate with US food and a great American-themed playlist. Such a simple concept really!
Styling wise, I wanted to keep it very authentic and mirror the way Americans celebrate the 4th of July in their backyards. However, as I live in an apartment I couldn't really do this (plus it was the middle of winter in Australia), so I used the space I had and created an intimate 4th of July dinner party instead. I made it pot-luck style, so each guest had to bring one American dish which was also a fun way for the guests to interact and be involved in some part of the preparation.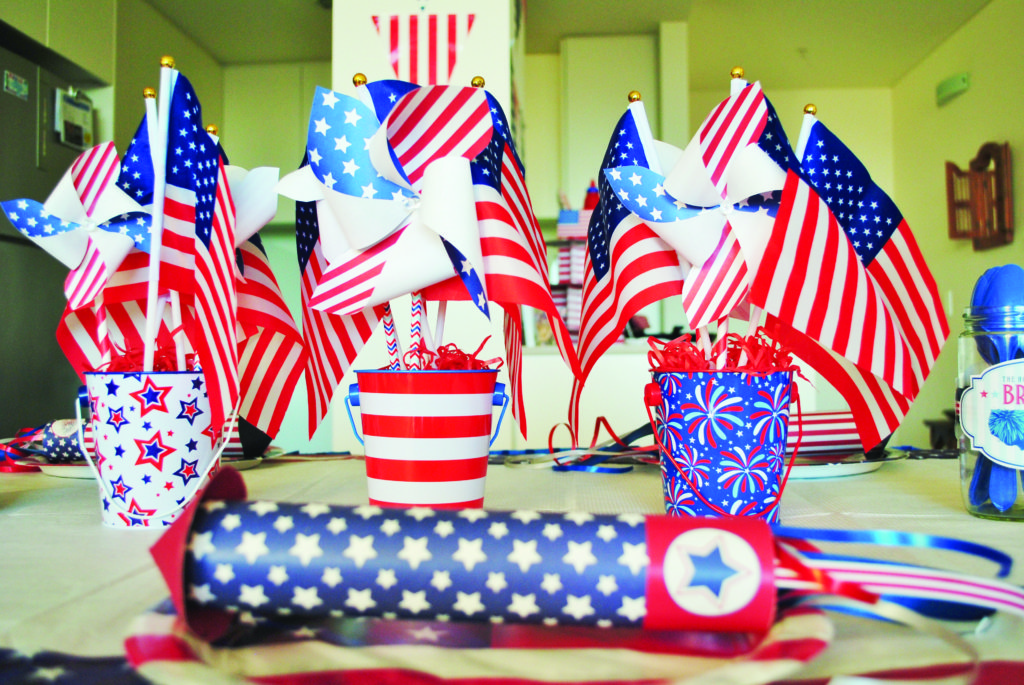 The main feature of the party was the dining table as this was where most of the action would take place. In keeping with the true BBQ style of the 4th of July, I purchased a plastic tablecloth with an American flag pattern on it, plus matching paper plates, napkins and cutlery from a local party store, which provided the basis of my décor. I used some old jars to house the cutlery and decorated the jars with some printables I ordered online. For the table centrepiece, I grouped American flags in mismatching tin buckets I found at the discount store filled with shredded red paper. I also made paper pinwheels using an American flag template I found online which was placed in the buckets amongst the flags.
For the favours, I made each guest a paper rocket made from old paper towel rolls and covered them in various 4th of July patterns I purchased from Etsy. Each rocket was filled with American chocolate like Reese's Pieces and Hershey's minis, decorated with ribbon at the bottom to look like rocket flames. They were a hit!
To really amp up the theme, I created a DIY hot-dog station, where guests could choose from a variety of fillings, sauces and toppings. I used a cardboard cupcake stand to house all of the different fillings which were in clear cups and used printables to label each condiment. Next to the hot-dog station, I placed an All-American Hot-Dog Inspired Menu in a frame as a guide for the guests, also from my printable pack.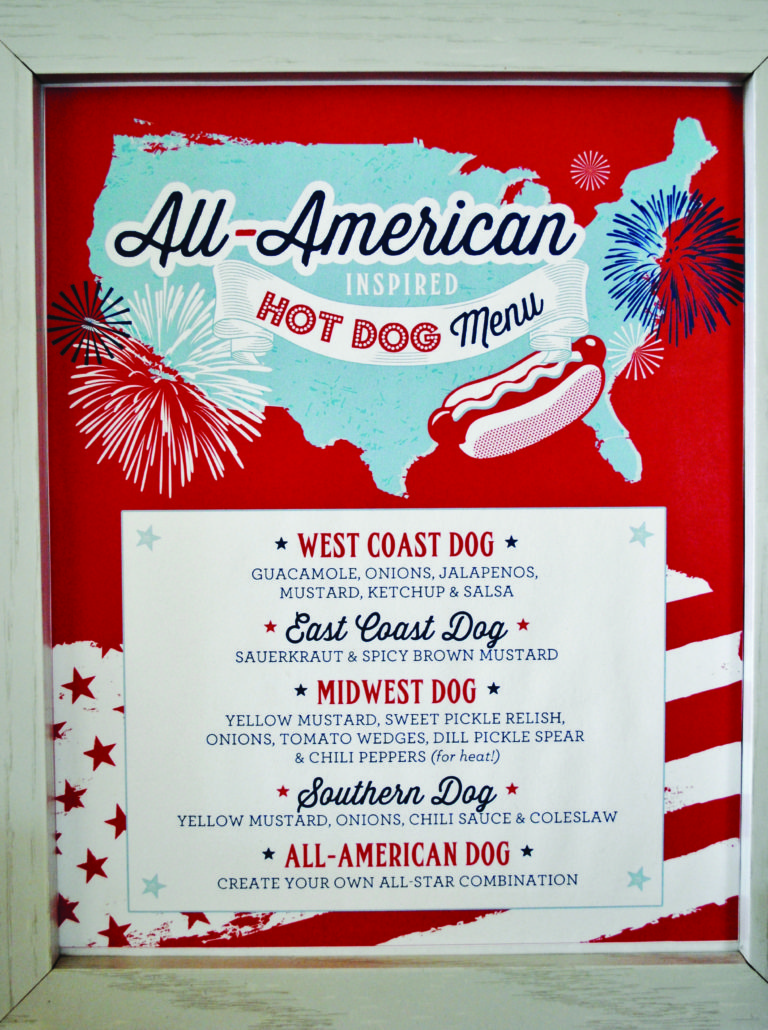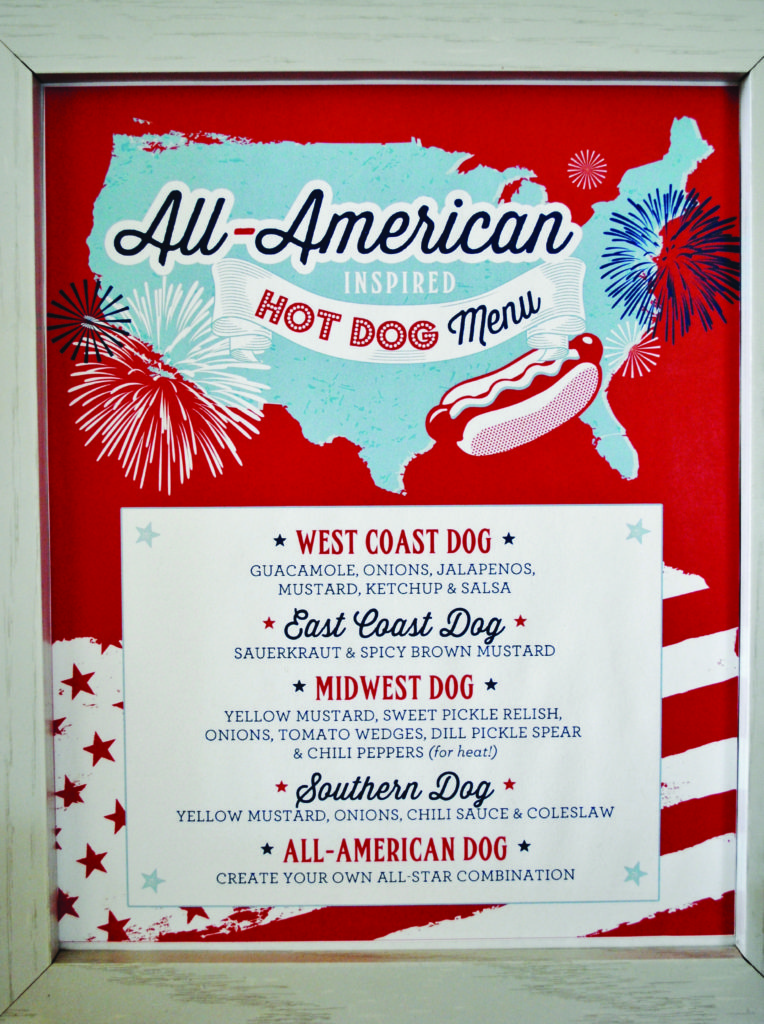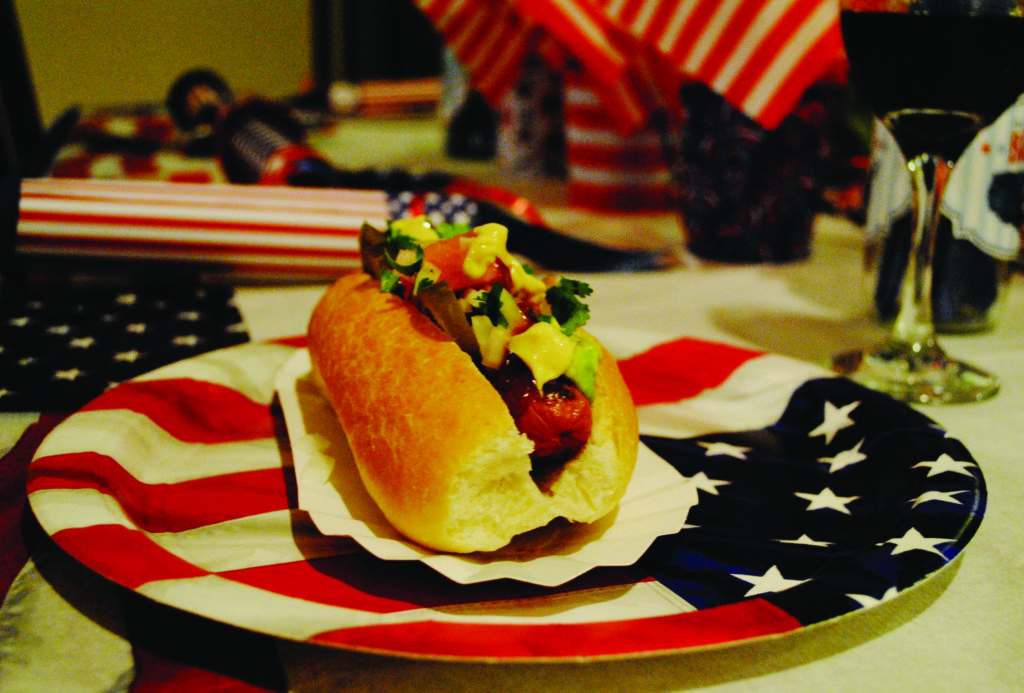 A 'Rehydration Station' was set up to offer the guests themed, non-alcoholic refreshments, such as 'Southern Sweet Tea' and 'Red, White and Berry Water' which was chilled water with fresh strawberries and blueberries. Paper straws in a variety of US colour's and patterns were placed into jars for guests to decorate their drinks with. And no American party would be complete without red college cups, which were placed next to the drink dispenser for easy access.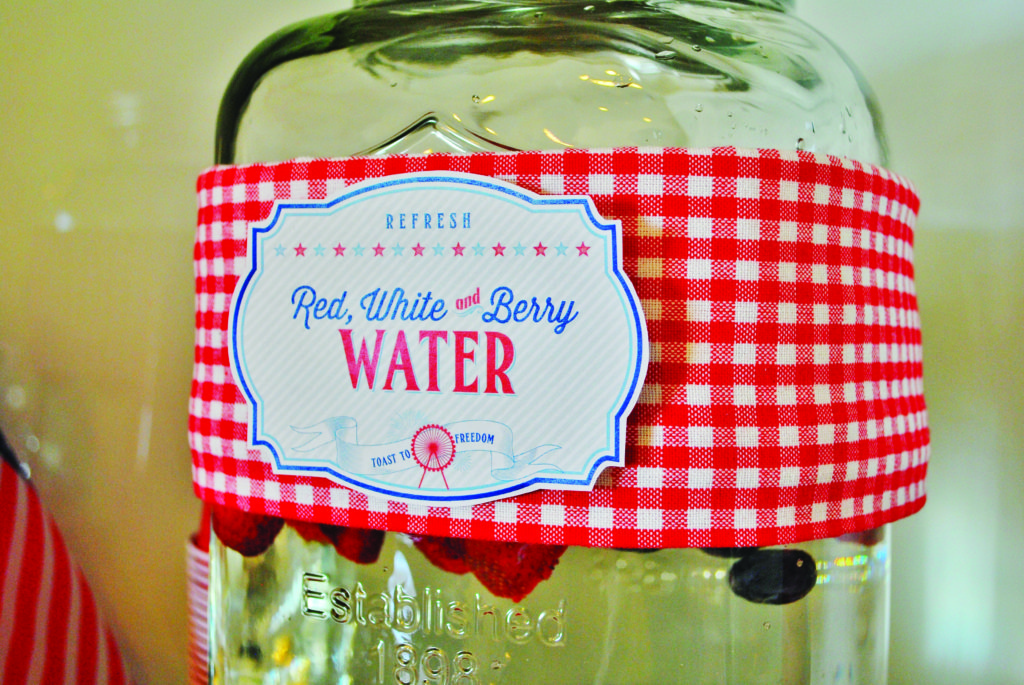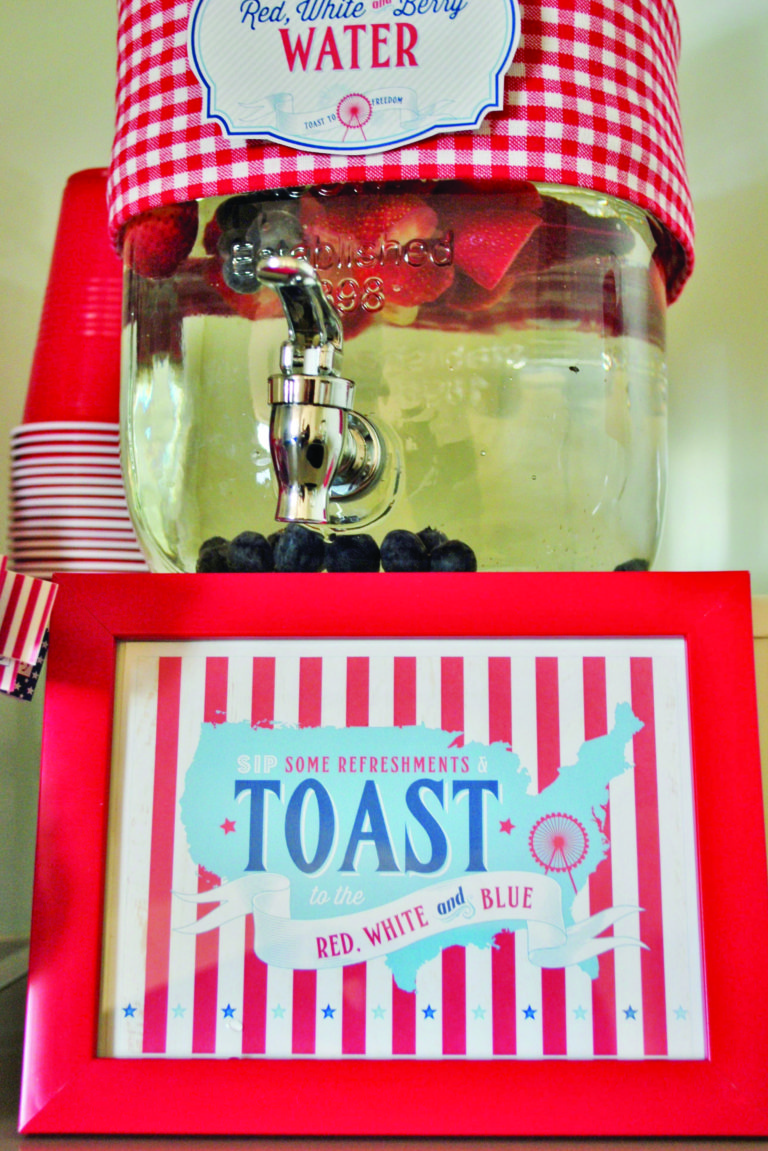 For the main festivity, I divided the guests into two teams and hosted American themed trivia which was a huge hit and made for some fun moments of the night. The party was such a success that I have been asked on multiple occasions if this will become an annual July event!
Suppliers
 Styling, photography and overall concept Morgan Mitchell

 Main table, food and drink signage Hostess With The Mostess
 Paper rocket printables and straw flags Cupcake Express
Tableware (Paper plates, napkins, cutlery, cups, cup cake stand, cascade centrepiece, bunting and tablecloth) Party Savers
 Drink Dispenser Wheel and Barrow