Blue is just so perfect for weddings isn't it? Going beyond the 'something blue' (which is meant to symbolise purity, love and fidelity), there are also its connotations of trust, loyalty, and stability, as well as its well known ability to have a positive influence on the mind. The blue is definitely what drew me to this boho luxe Mediterranean inspired wedding when I saw it on Instagram.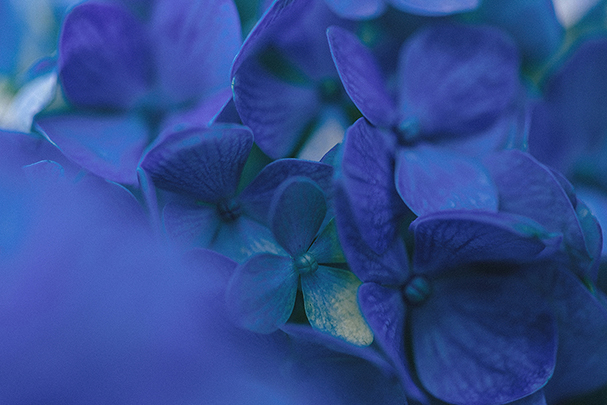 I stumbled upon this styled shoot on the Instagram of bridal wear brand, Zolotas (they also have a presence in Australia). What I love most about the styling for this wedding shoot was that it used all the typical elements of a Greek island-inspired wedding, but did so in a bright, fun yet sophisticated way.
The brand itself sports a unique style within the wedding space, so it's not surprising to see the same in the styled shoots.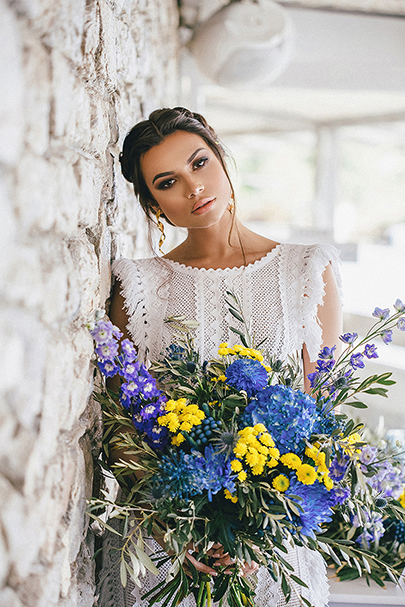 Details from the boho luxe Mediterranean inspired wedding
The inspiration for this wedding began with a fun sign of the catchphrase 'Opa' (something you most certainly will hear at a Greek wedding)!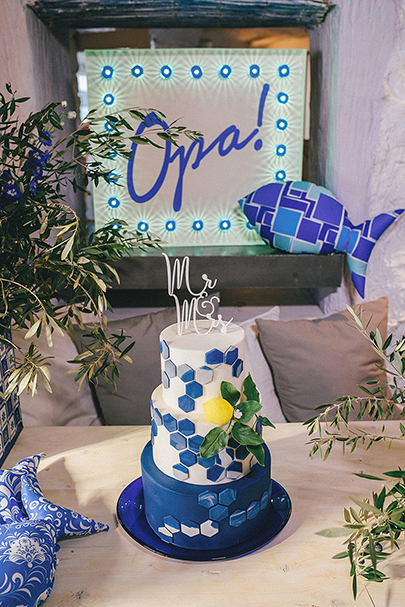 The invitations and set the tone of the theme, reinforcing the traditional blue, and adding a touch of yellow for some bright contrast. A modern Grecian theme with a touch of boho-luxe.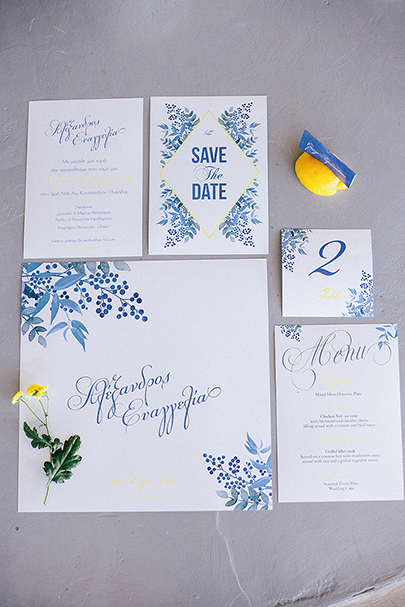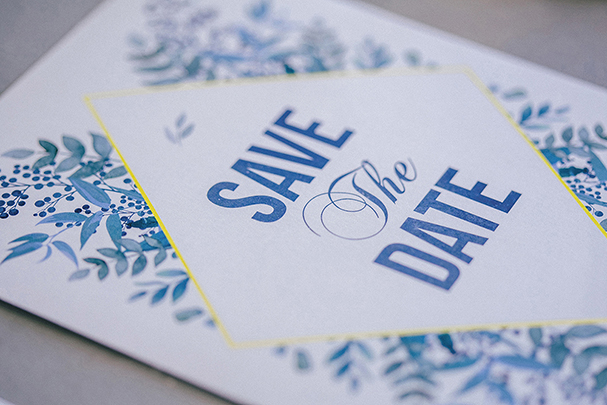 For the styling. beautiful florals in yellow and blue embellished the area, giving it a vibe reminiscent of the popular Mediterranean tile/Positano style that's on-trend right now for bridal showers and weddings. Olive branches completed the look.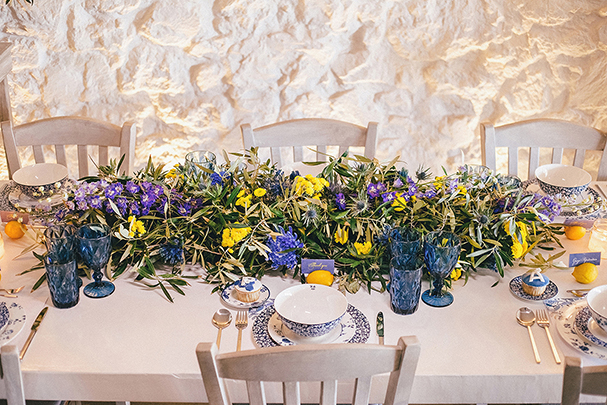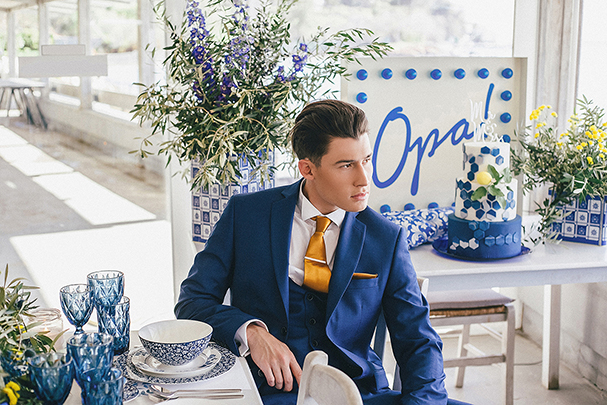 The whole wedding look is perfect for the elegant, yet not-too-formal affair associated with a Greek island wedding (can you say Mamma Mia)?
As is befitting of such a wedding, the cake was a departure from white and featured blue hexagonal tiled pattern.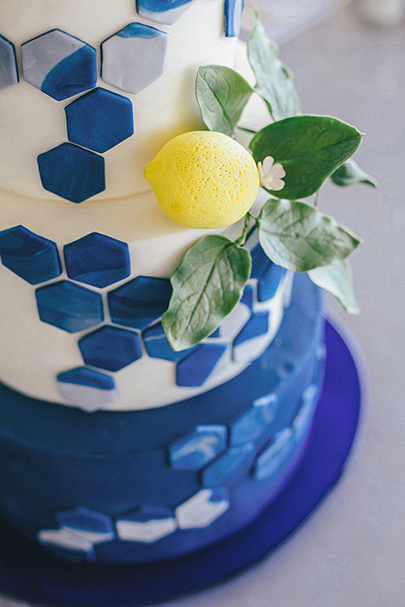 One of my favourite elements of the styling were the olive oil tin planters. This is definitely something that I have been wanting to try a while!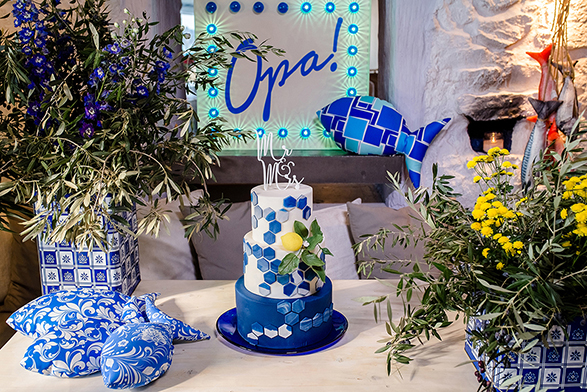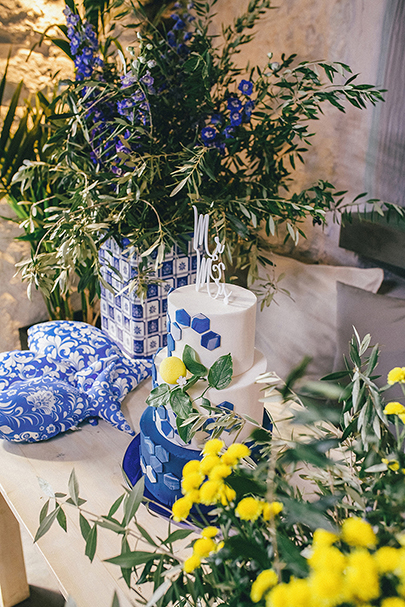 The dress was a stunning fringed affair with thigh high splits – and completely handmade! The intricate detail screams 'boho-luxe'!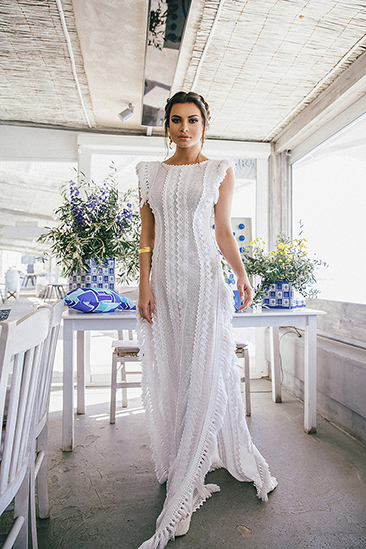 The groom was also decked out in bold blue with gold embellishments.
Contrasting Mediterranean style patterns across the crockery, decor and event the desserts added to the boho vibe.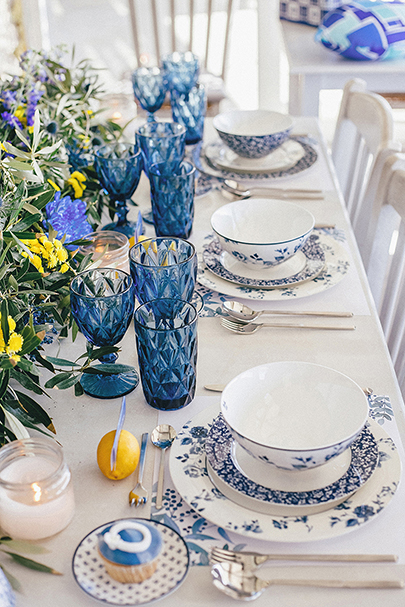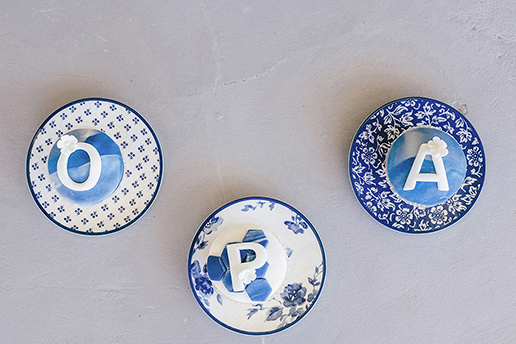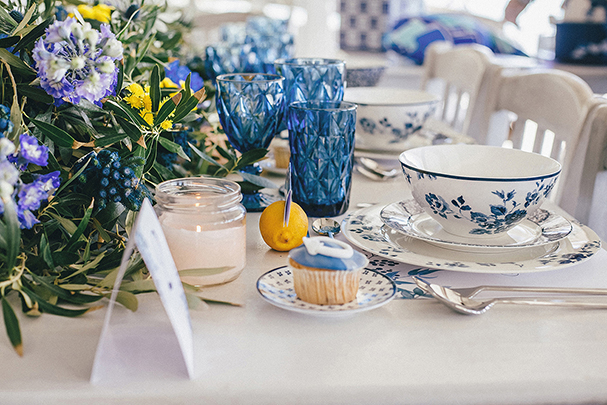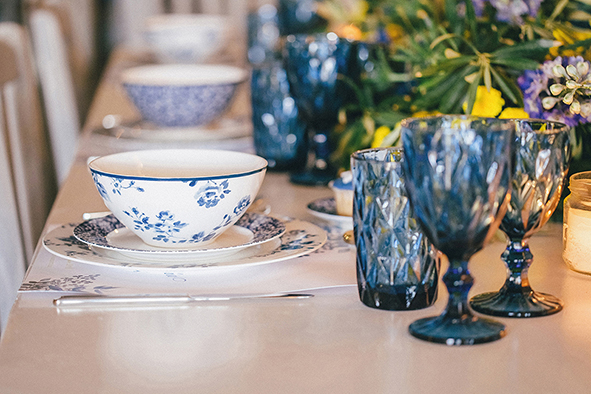 The beauty of Australia, with its abundant coastline, means it is so easy to design a beachside Mediterranean or Cycladic style wedding like this one.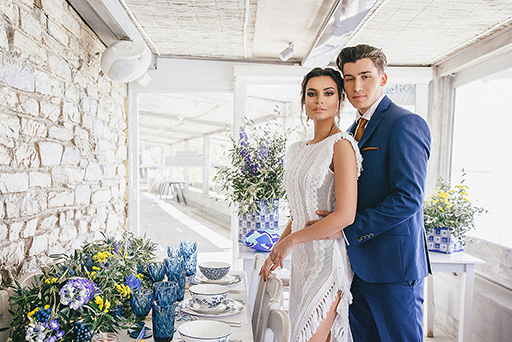 Overall, this is a pretty, bright-boho and stylish yet casual wedding, so suited to our warm antipodean climate. We heart it!
Read the full story of this wedding on the Zolotas blog.
Zolotas is a bridal wear brand from Greece which has recently established a presence in the Australian market. These unique dresses are hand crafted with beautiful natural fabrics and include unique embroidery for a gorgeous boho look.
Vendor Credits
Photographer | @pauline_niarchou_photography
Planning + Design | @emforyou_eventplanning
Dress | Orora Wedding Dress by Zolotas Australia
Groom's attire | Gentlemen Experts by Atelier Zolotas
Bride | @ypapantivasila
Groom | @thanos_adamopoulos
Hair + Makeup | giorgiaxristodoulou_
Florals | @antoinetta.koutsouradi
Wedding cake + candy: @thecakersgr
Light-up "OPA" installation | T@theletterco.gr
Gold Jewelry | @thallojewelry @thallo_australia
Flowers | Antoinetta Koutsouradi
Tableware | Zoulovits
Stationery | Info Print Works
Venue | Bluefish Vouliagmeni (Athens)