If there is one thing little girls love, it's slumber parties with their BFFs. Now team that up with a braid bar and a ridiculous amount of sugar and you end up with some very ecstatic young ladies!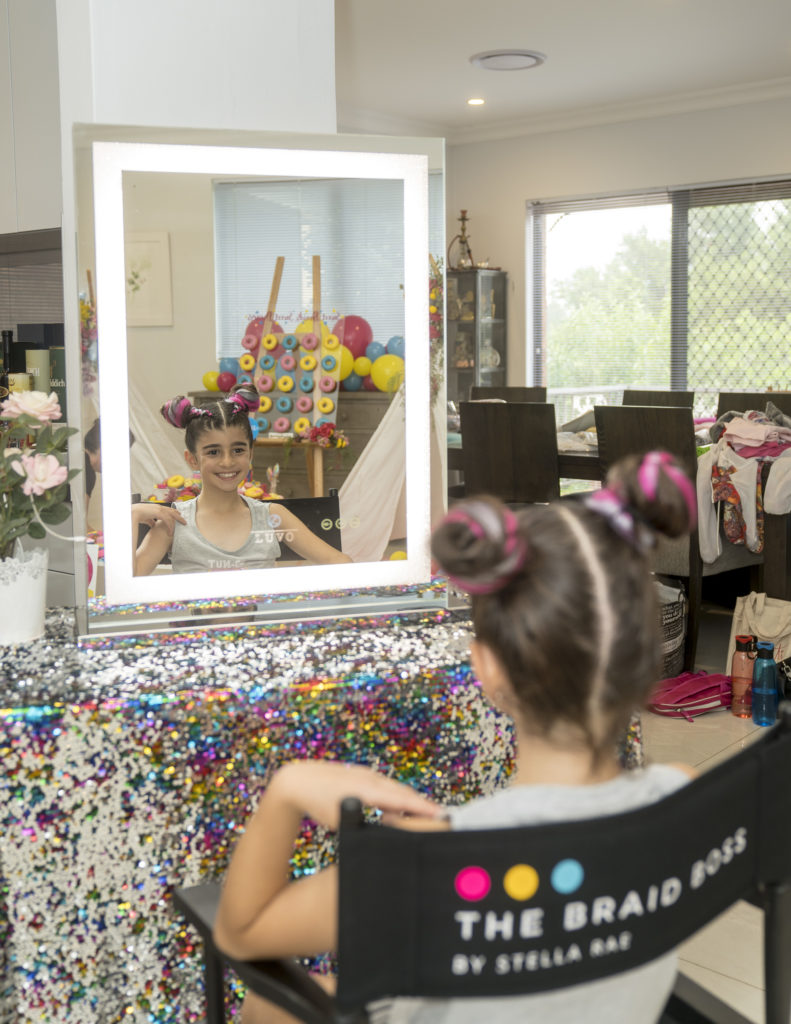 On a very wet afternoon, four little ladies came along to our slumber party braid bar shoot. Our friends at The Braid Boss had recently launched their new business and what better way to show off their amazing talent.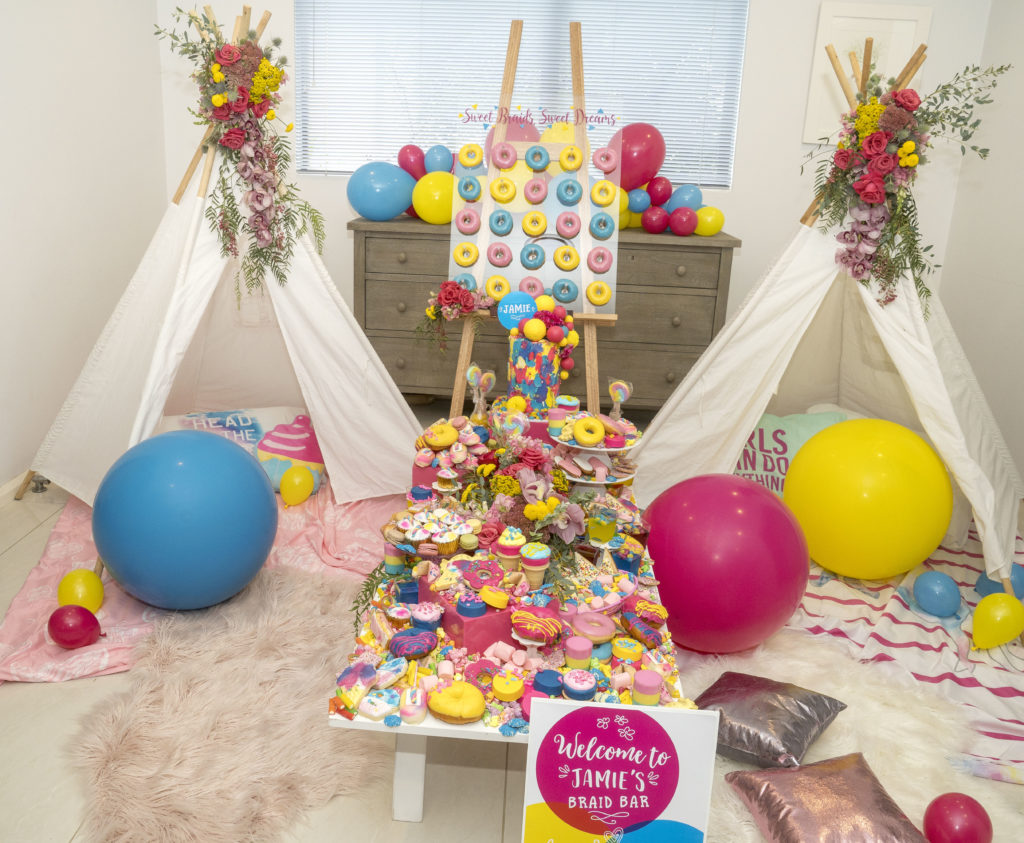 As our little ladies got their PJ's on and patiently lined up to get their hair to get their braided by Sharia at The Braid Boss (who's very cool mirror was playing tunes) they got to pick the colours for their hair, the style and also glitter colour!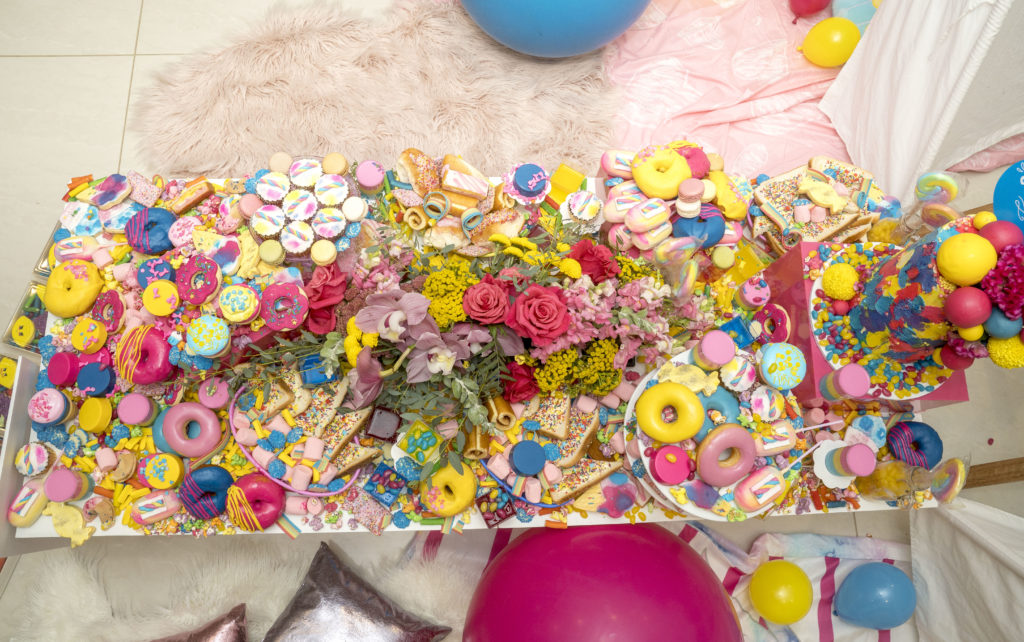 The slumber party would not have been complete without sweets. In our true style, less is not necessarily more! Thus, we created an epic dessert graze!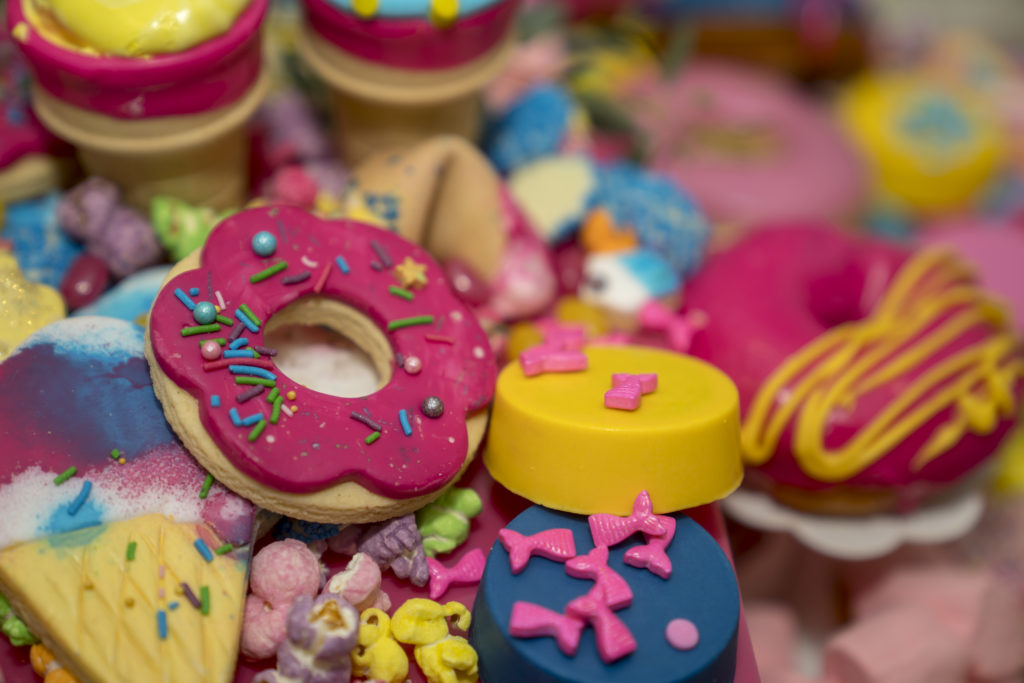 Want to read the full details of this epic slumber party, braid bar and dessert graze?
Read the full story in our 2019 Easter Edition Mini-Mag now!
Vendor Credits
Braid Bar: The Braid Boss https://www.instagram.com/thebraidboss_/
Photographer: Absolute Fashion Photography https://www.instagram.com/absolutefashionphotography/
Balloons: Favor Lane Party Boutique: https://www.instagram.com/favorlaneparty/
Cupcakes, choc dipped fortune cookies and cake pop: Crumbs with Love https://www.instagram.com/crumbs_with_love/
Donut Wall: Sydney Donut Walls https://www.instagram.com/sydneydonutwalls/
Acrylic sign on donut wall: Petite Decor https://www.instagram.com/petite_decor/
Cookies: Imperfectly Perfect Sugar Cookies https://www.instagram.com/imperfectlyperfectsugarcookies
Teepees: Petite Events Hire https://www.instagram.com/petite_events_hire/
Dessert Cups: Bella Noir Desserts https://www.instagram.com/bellanoirdesserts/
Cake: Sydney Dessert Co https://www.instagram.com/sydneydessertco/
Marshmallow cups, choc covered Oreos and donuts: MamaTucks https://www.instagram.com/mamatucks.au/
Florals: Set in September https://www.instagram.com/setinseptember/
Cake Stands: Something Blue Weddings https://www.instagram.com/somethingblueweddingsau/
Welcome sign & take home pack personalised stickers: Pink Pom Pom Designs https://www.instagram.com/pinkpompomdesign/
Cookies (take home packs): Cosmic Events Confections https://www.instagram.com/cosmic_events_confections/