Styled by Coral & Co. Events, this is the perfect bridal shower theme for the feminine, fun and modern bride-to-be! Stylist Coral Deverick gives us the beautiful details of this green and coral bridal shower below.
The colour scheme was coral, lemon and apple green. The theme was sunshine and sorbet,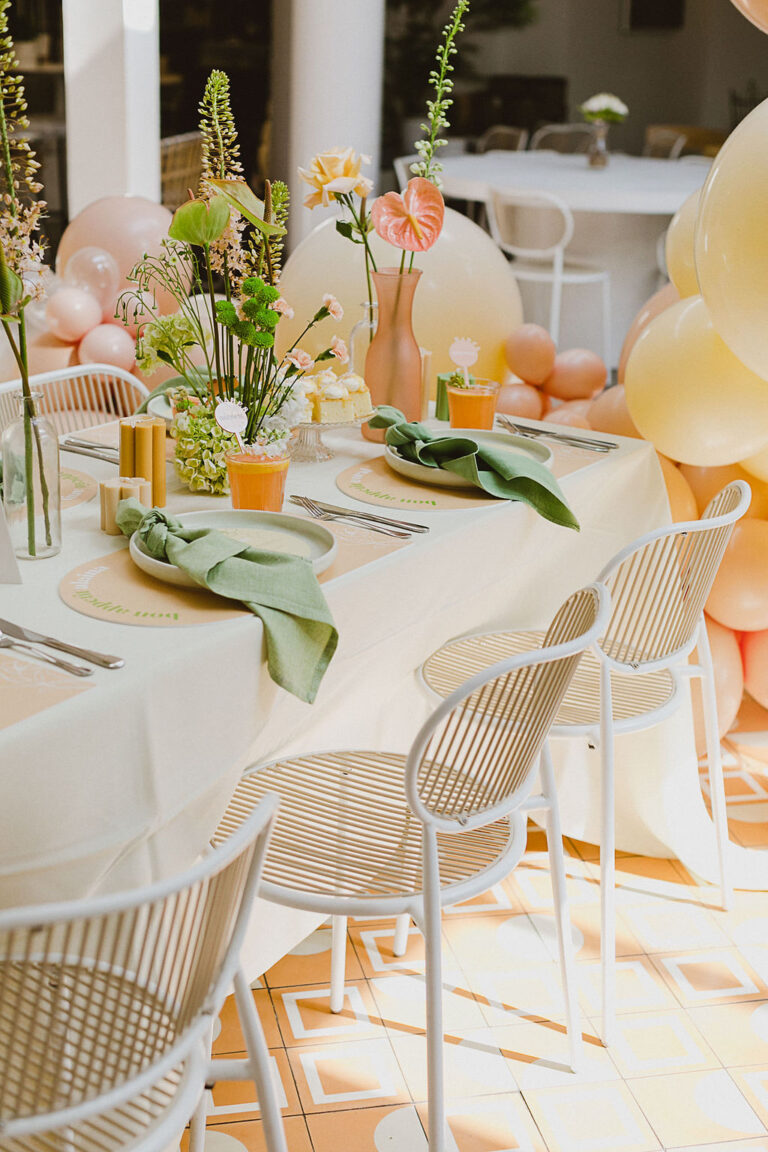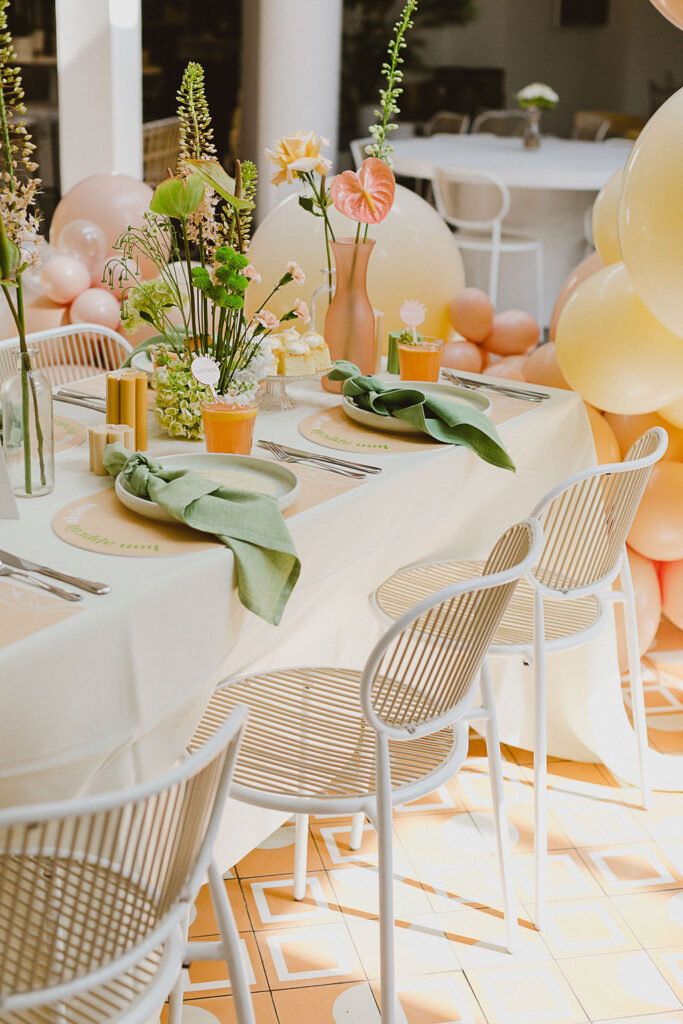 Feminine and fun green and coral bridal shower
We're so excited to share with you our summery and floral bridal shower shoot that Geena Glass and Liz Barnes recently captured. The event included pretty pastels from peach hues, to lemon accents, to vibrant greens and radiant coral. We incorporated all the summery and glowing shades into everything from the flowers to the furniture, stationery, place settings, and even desserts – LOVE!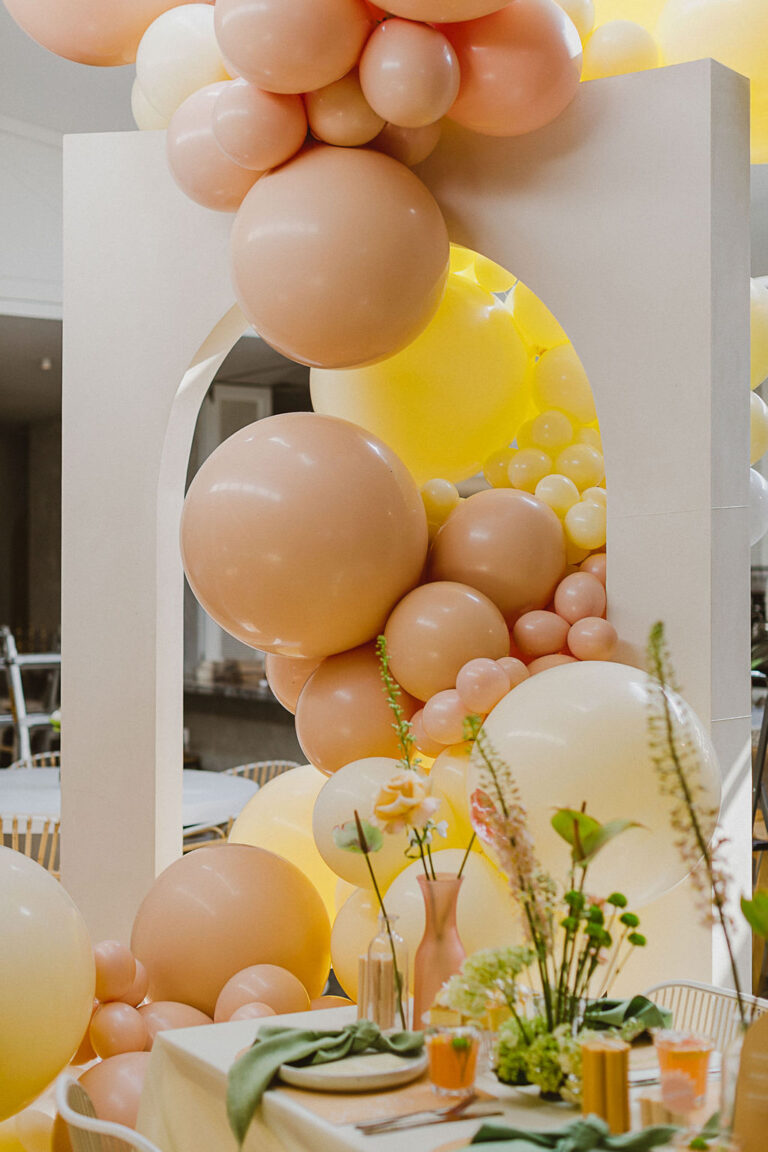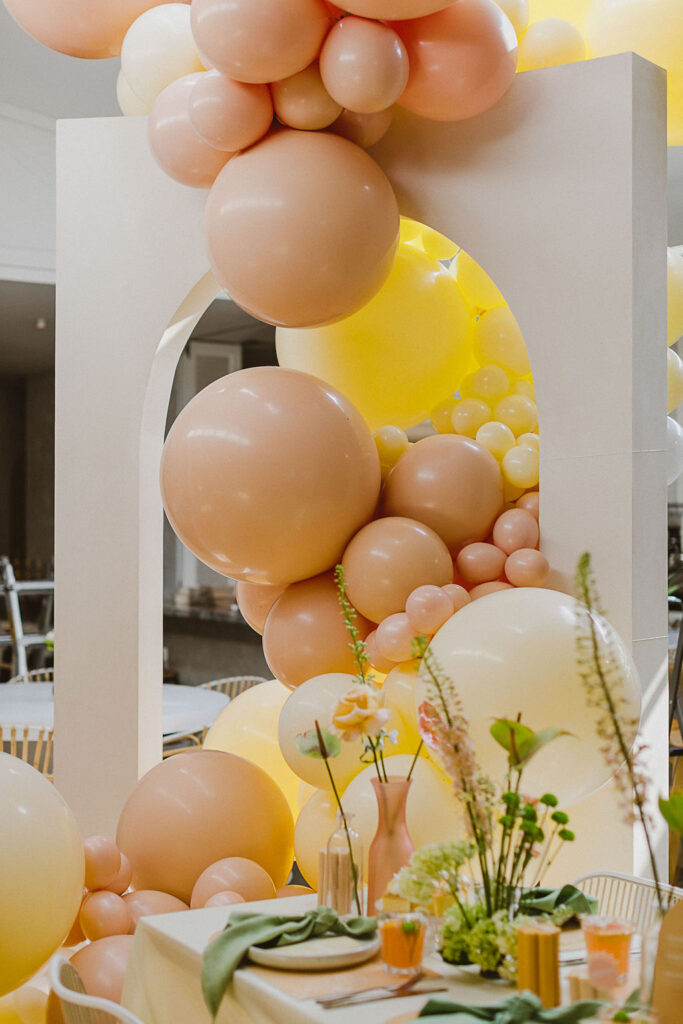 Set at the amazing Zoobibi in Hawthorn, we predict this place will fast become one of the hottest bridal shower venues in Melbourne after these stunning images go viral. Styled by us, with the help of our stellar team of suppliers, we were able to coordinate a spectacular event that was inspired by fun, feminine, fresh and flirty colours that would help to make the shoot stand out.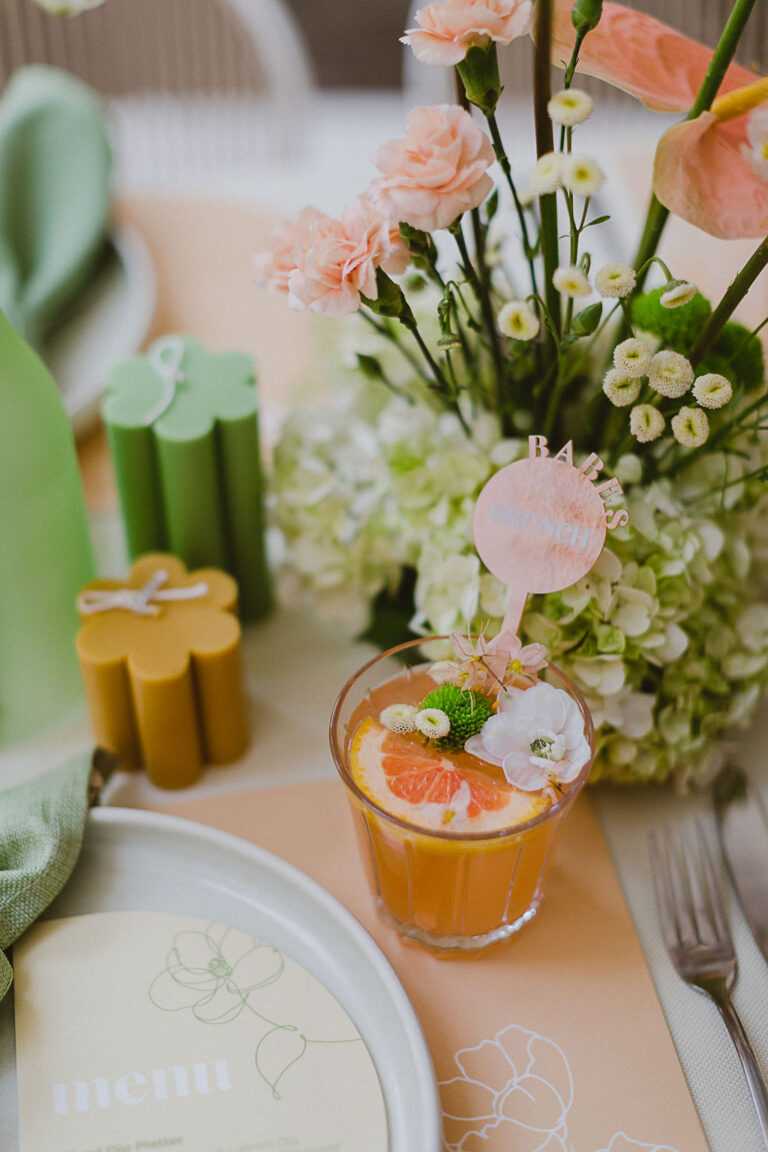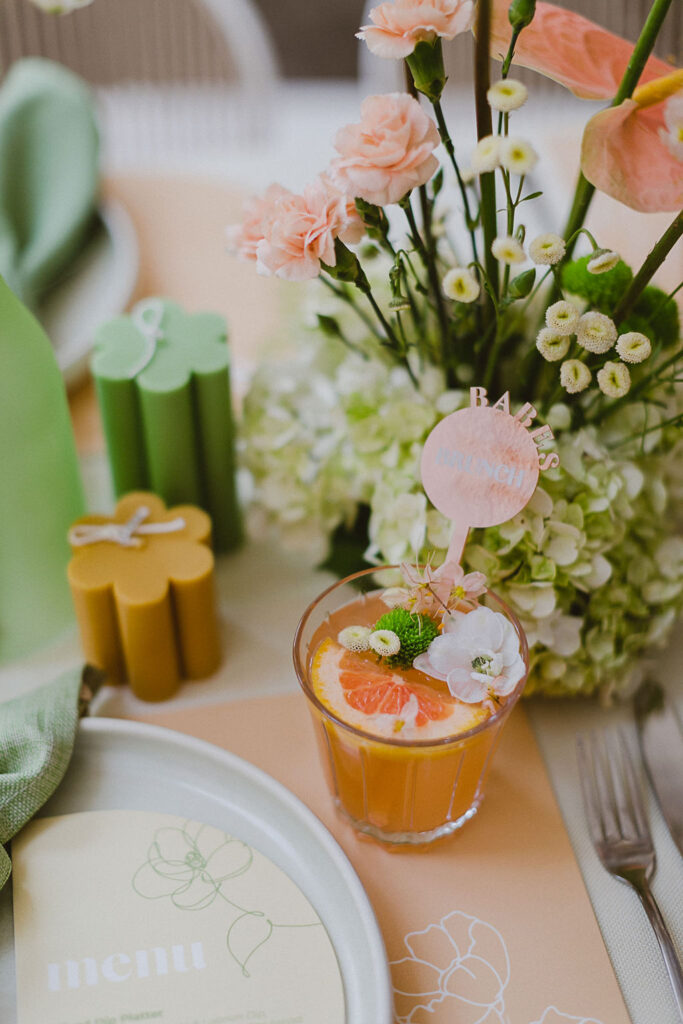 Our goal was to style and create a dining setting that feels like sunshine: the perfect theme for a sophisticated babe's brunch, a boozy birthday soiree or a summer Christmas celebration. Get ready to be amazed as you feast your eyes on this #INCRED summery bridal shower, brought to you by Coral & Co. Events, Blowout Balloons, The Flower District, The Design Planner, Violet & Salt, Arden Events, P0ly Designs, Aacute, Simmons Linen Hire, Zoobibi, Liz Barnes & Geena Glass.
Take a peak at this gorgeous set-up now and grab inspiration for your own upcoming bridal shower…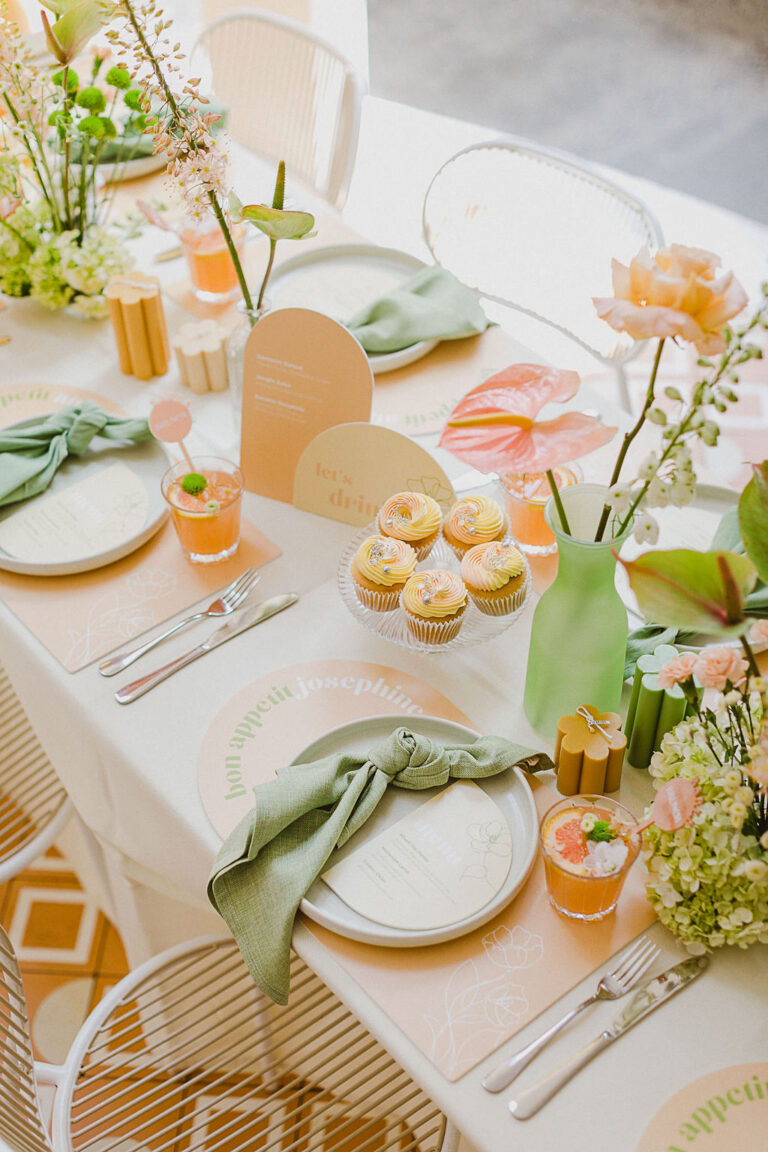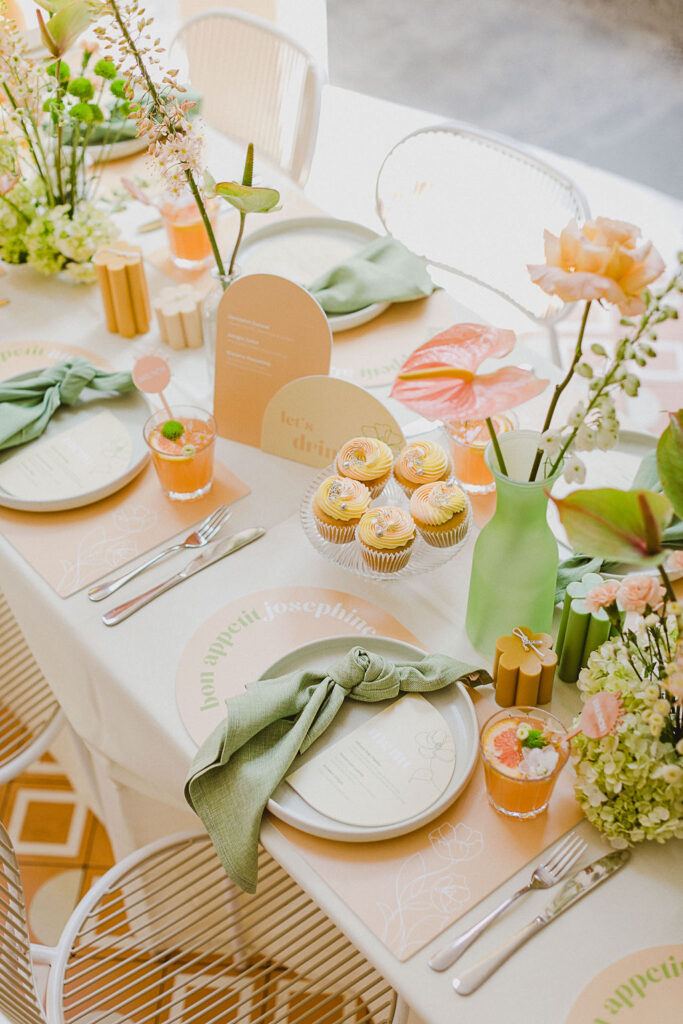 Welcome to our girl's Maeve's super fun and fresh bridal babe's brunch! With Zoobibi's art deco and Middle Eastern vibes, the space is filled with light and curved arches to make a grand entrance. Arden Events pretty and quaint props were the perfect choice for this soiree!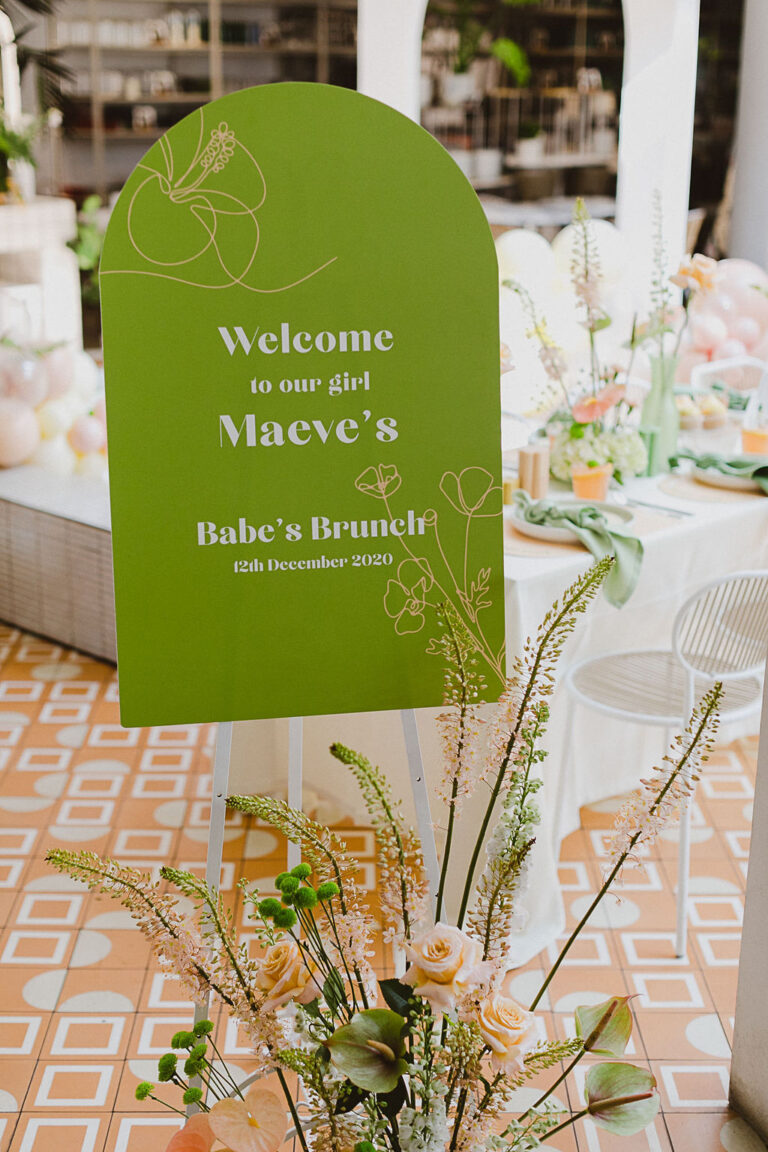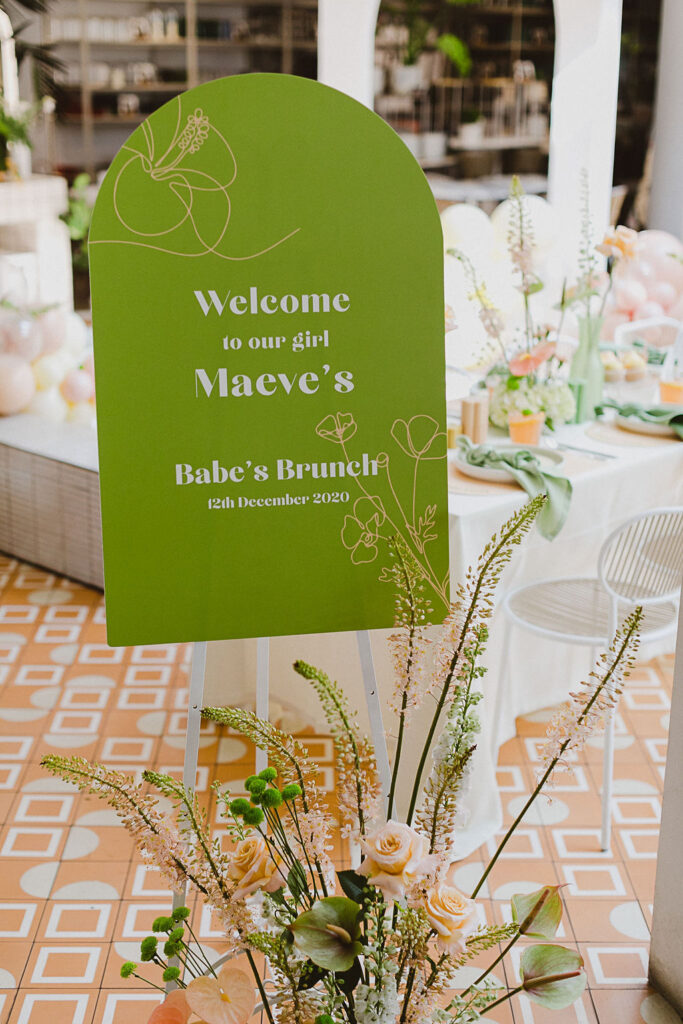 Matching the curves of the space, The Design Planner created bright and curvaceous signage with super chic, fine line floral art to set the tone for the day.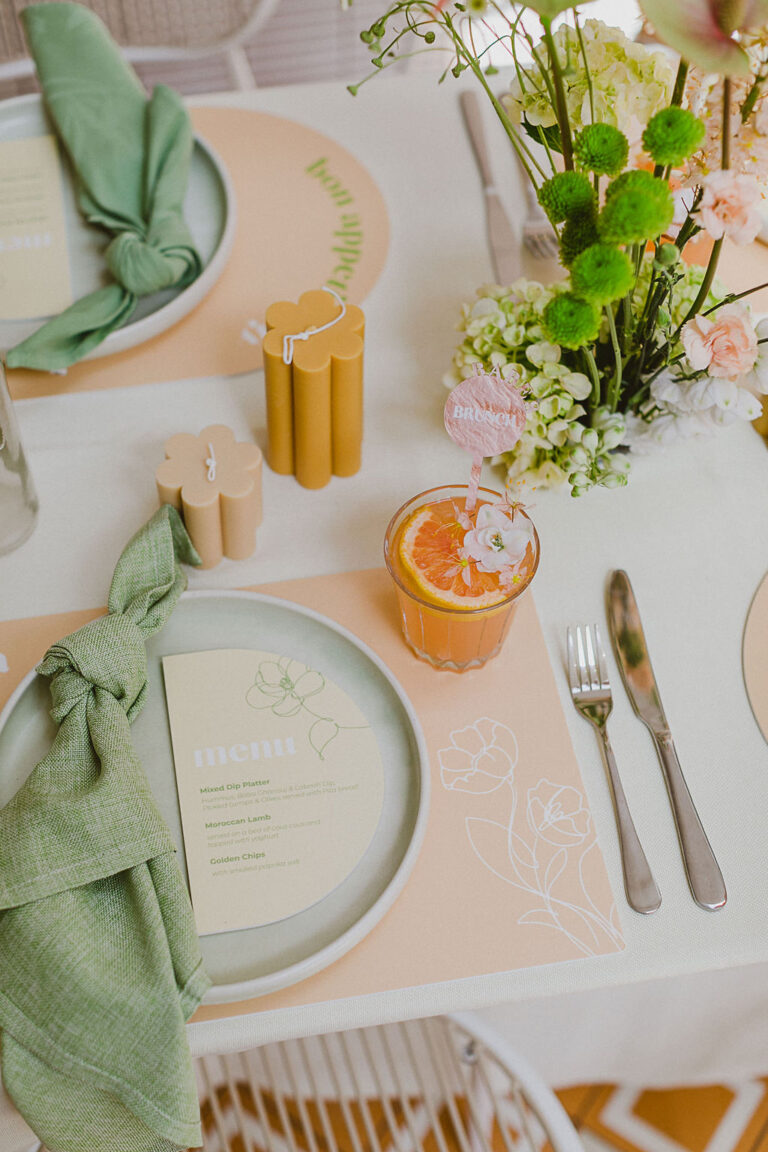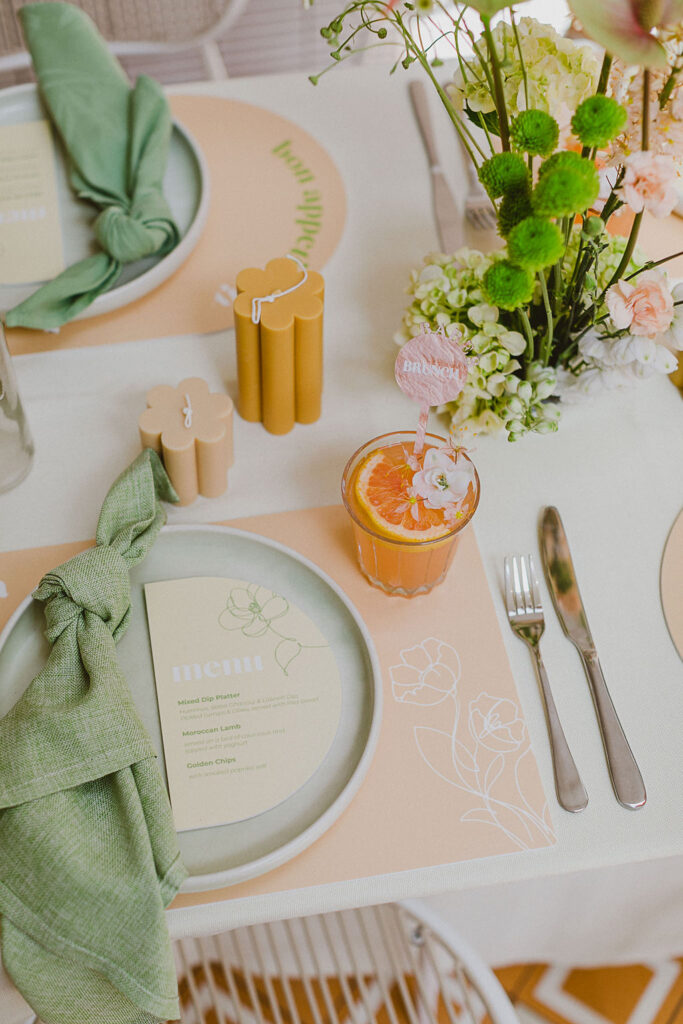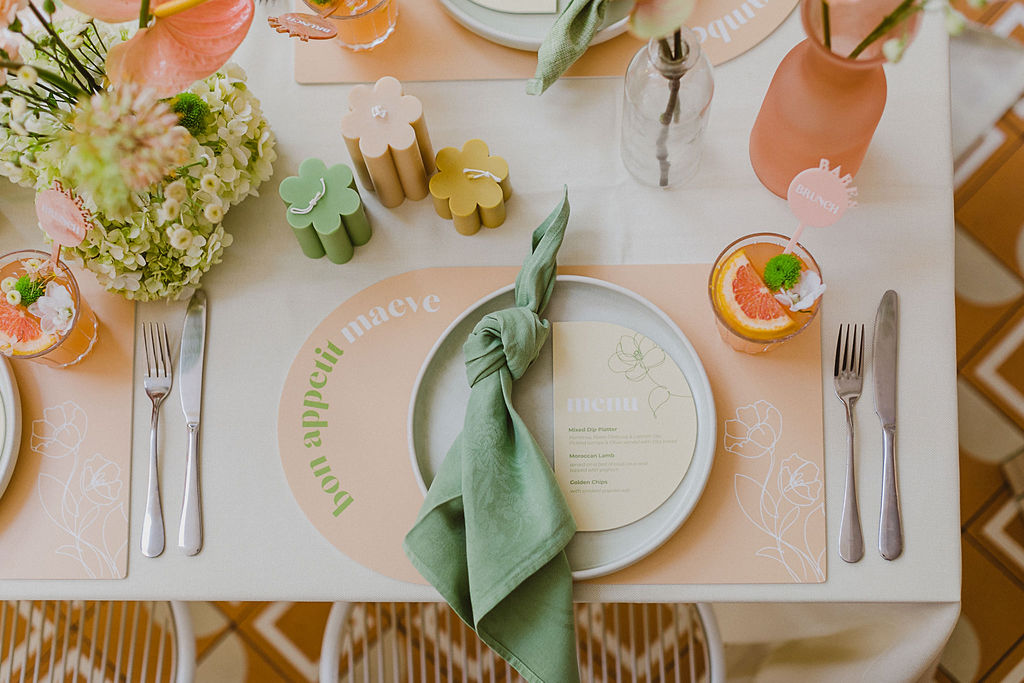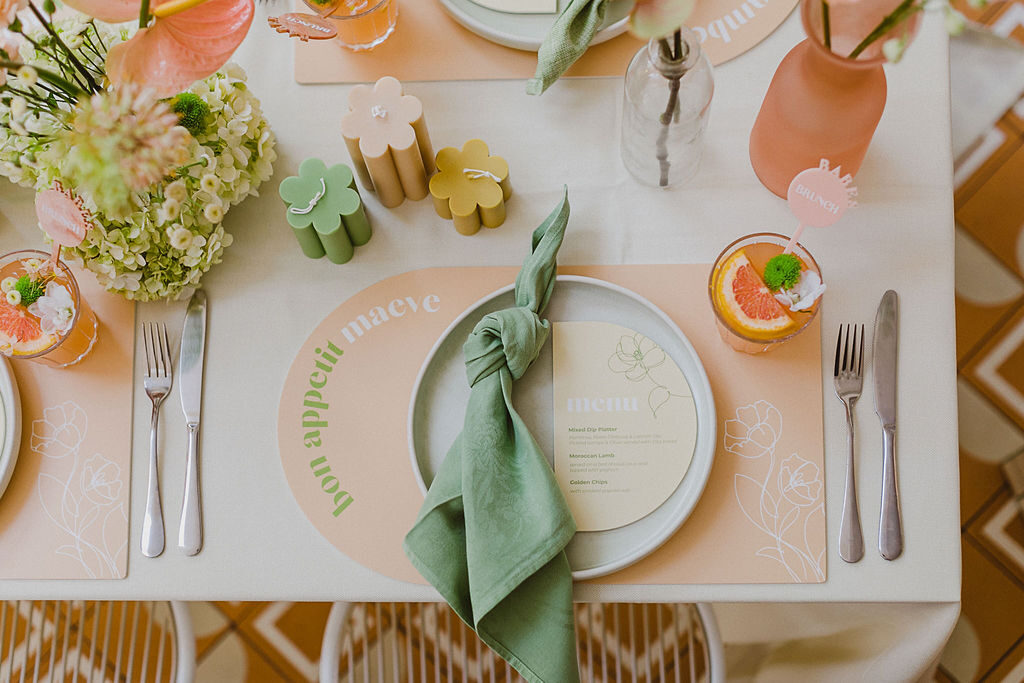 The Flower District certainly hit the mark with their beautiful sprouting blooms, that even complimented the floor tiles. From popping anthuriums, to soft delicate roses, arranged organically, perfectly mirrored the stylish setting that screams 'summer and sunshine'.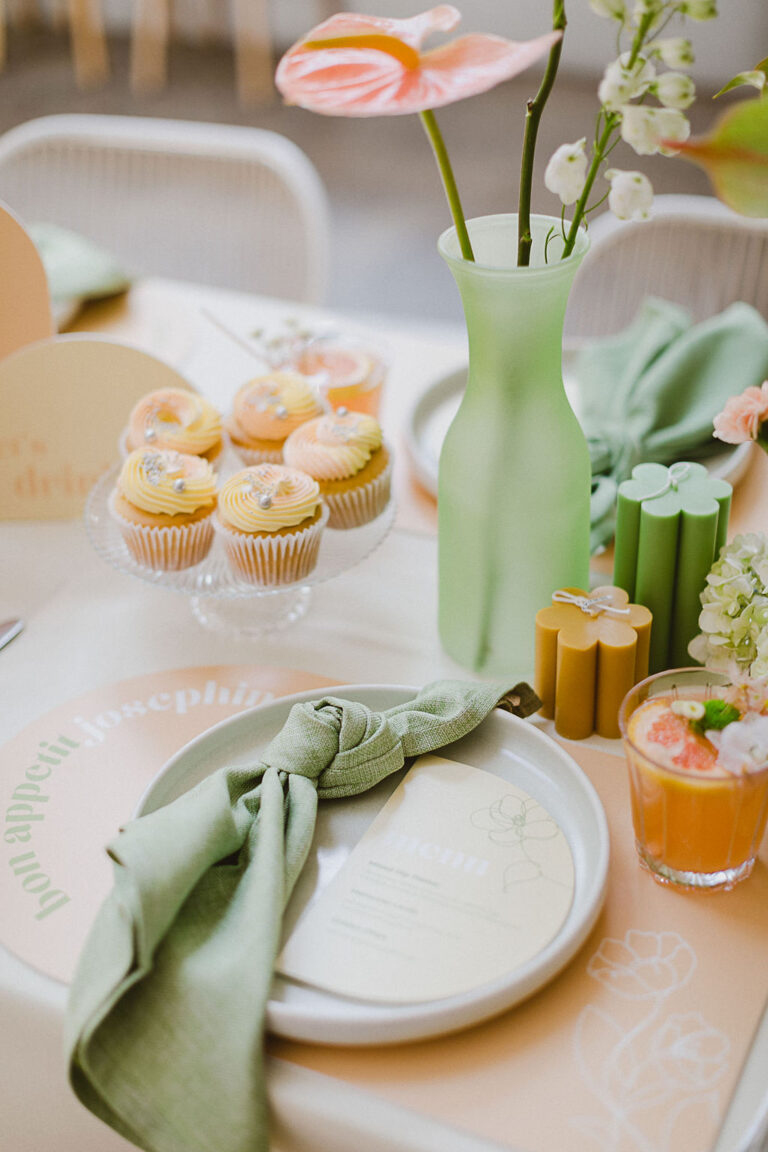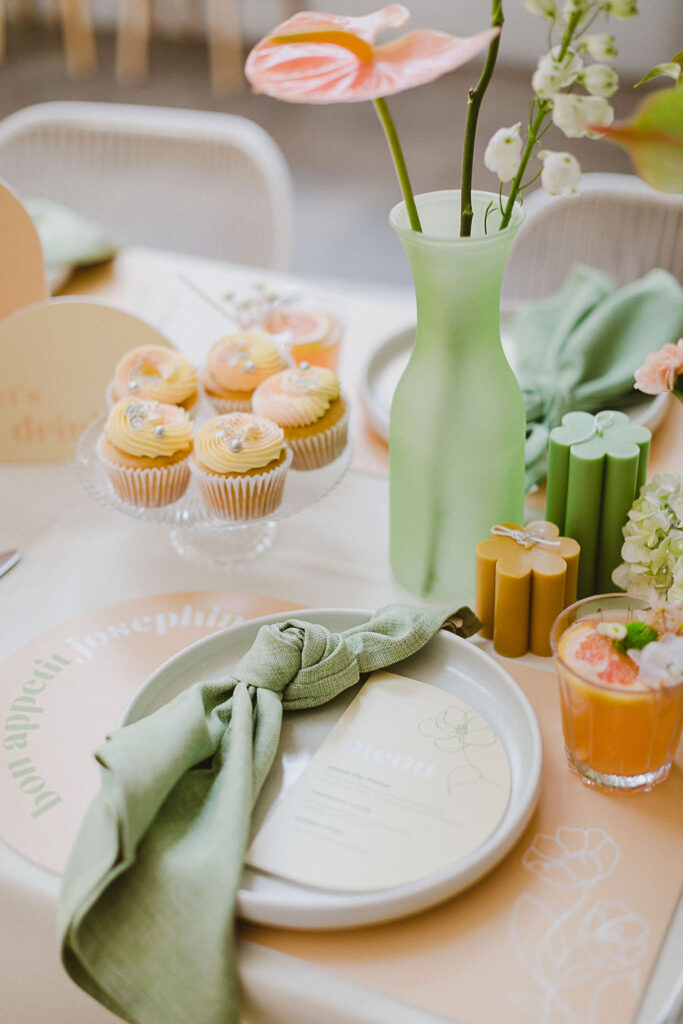 Nothing says 'celebration' like a pretty pastel balloon arch! Blowout Balloons hit the brief with their perfectly colour matching, free flowing, breath-taking balloon arch that flowed effortlessly throughout the space.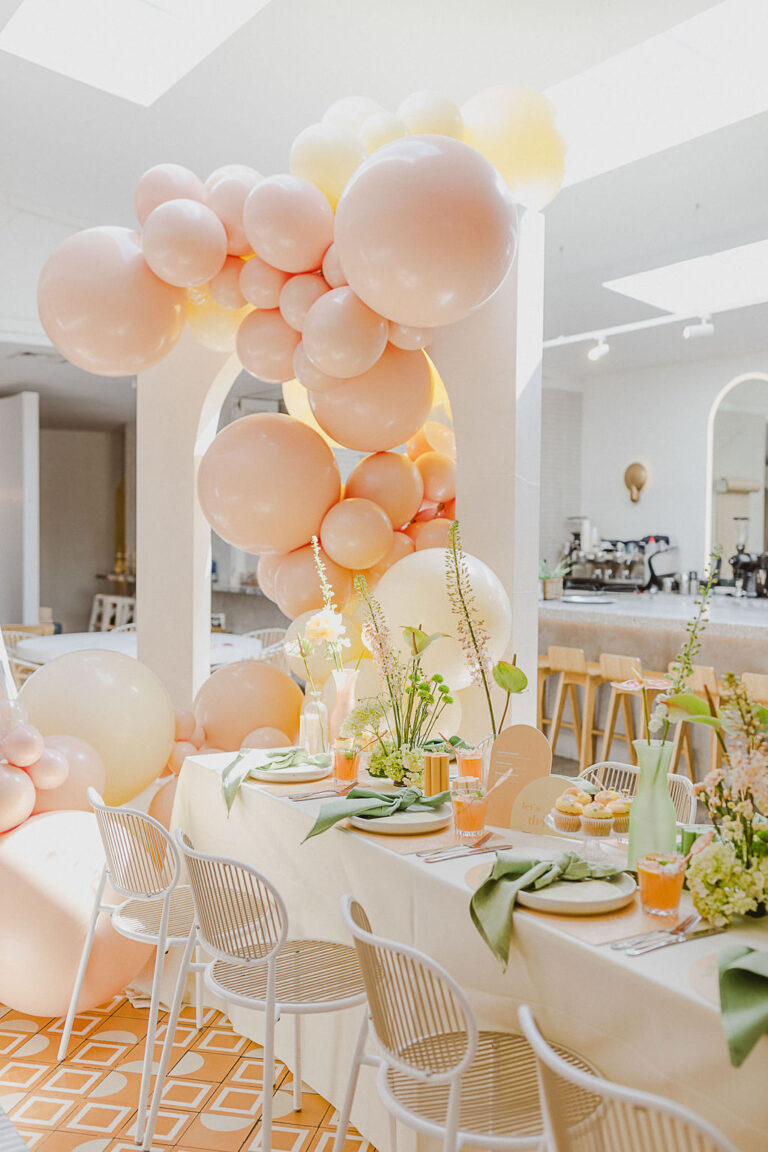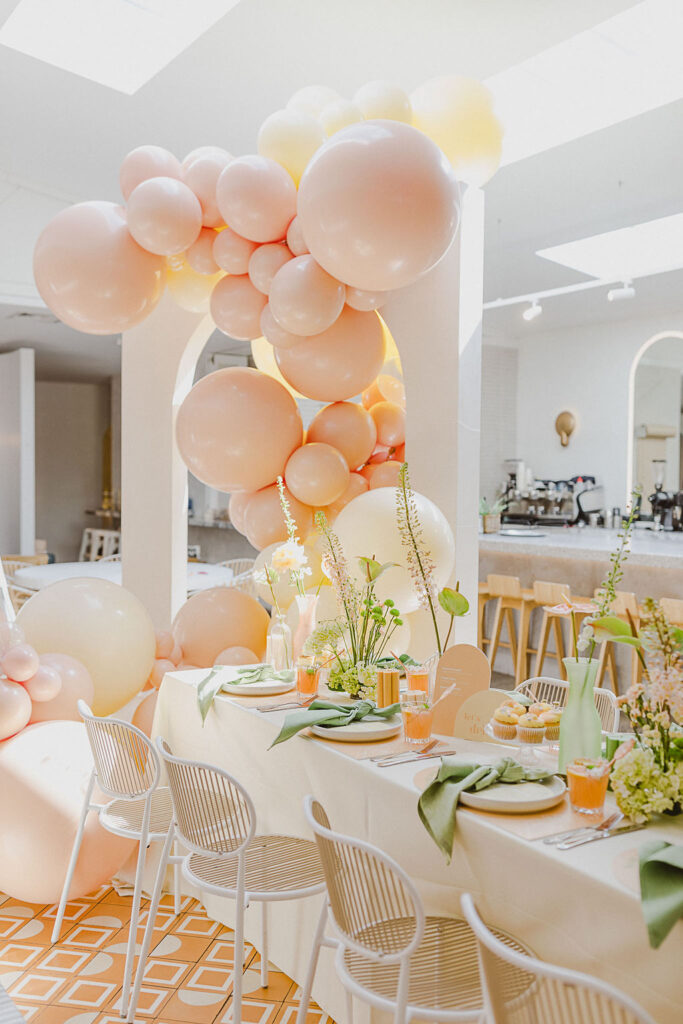 Complimenting tones and shades ran through all elements of the event, even the table linen! With their excellent selection of colours and materials, we knew we could count on Simmons Linen Hire to have the perfect linen and napkins to pair with our palette.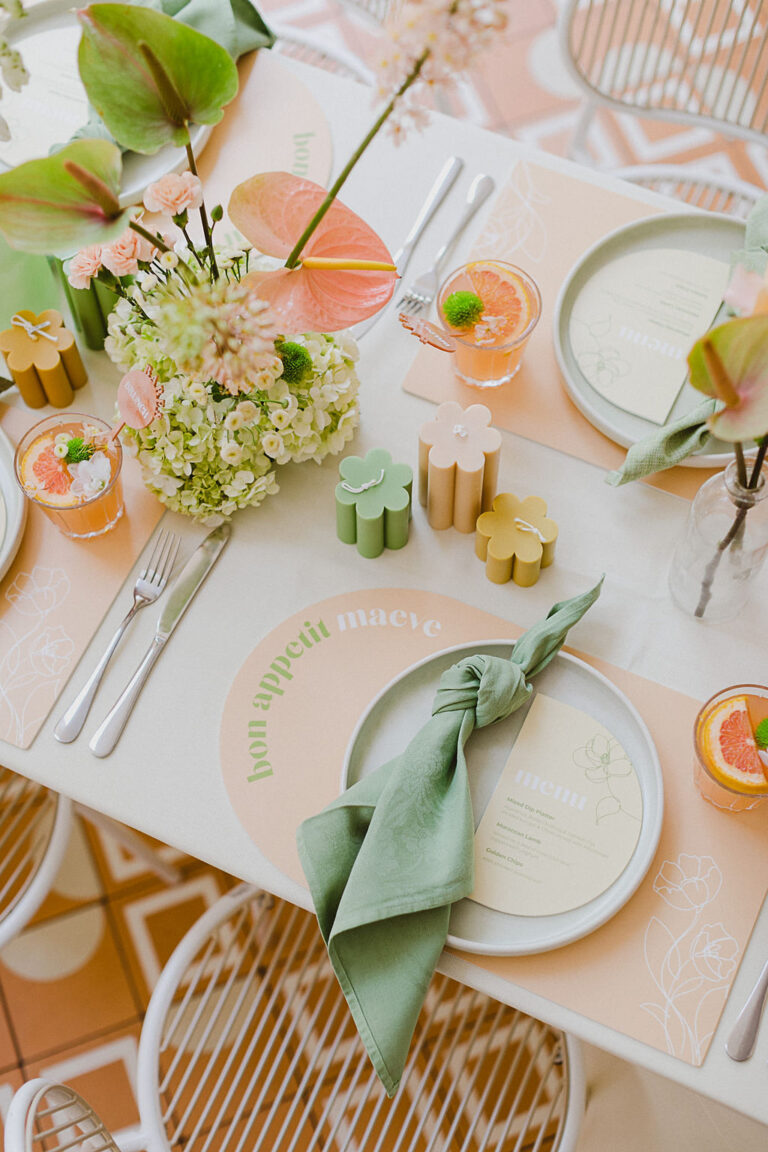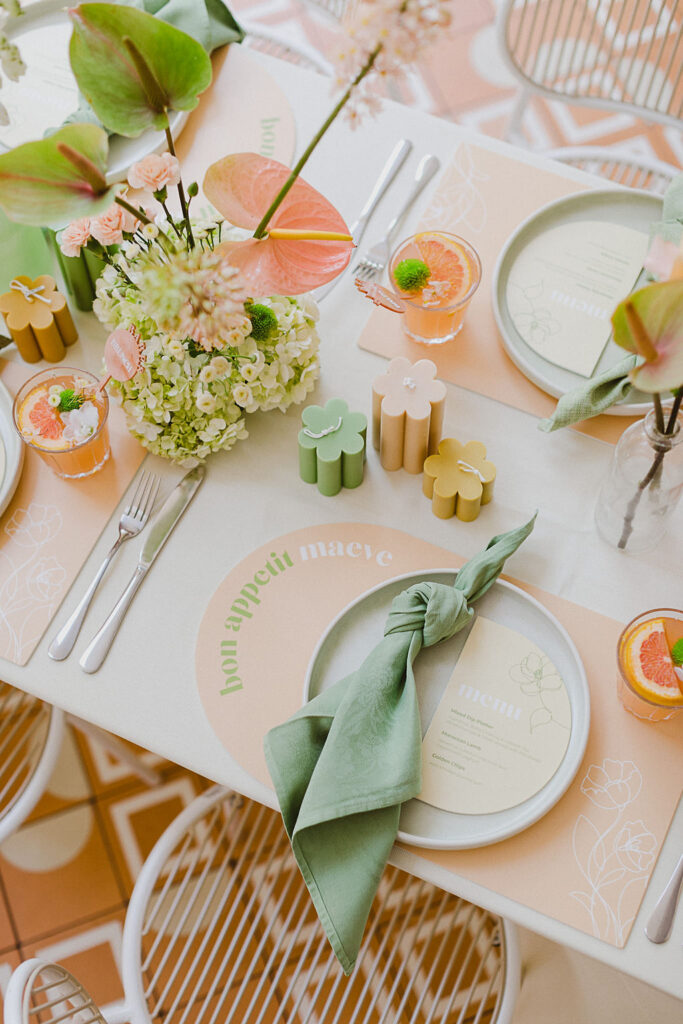 Zoobibi is not only a hidden gem in the eastern 'burbs, but they also encompass a luxe lifestyle shop within their restaurant. Envision a Middle Eastern marketplace, full of fancy vases, trinket dishes, funky kitchenware and unique décor. We were overwhelmed by their collection of beautiful pieces and used their bright vases and dinnerware for our babe's brunch.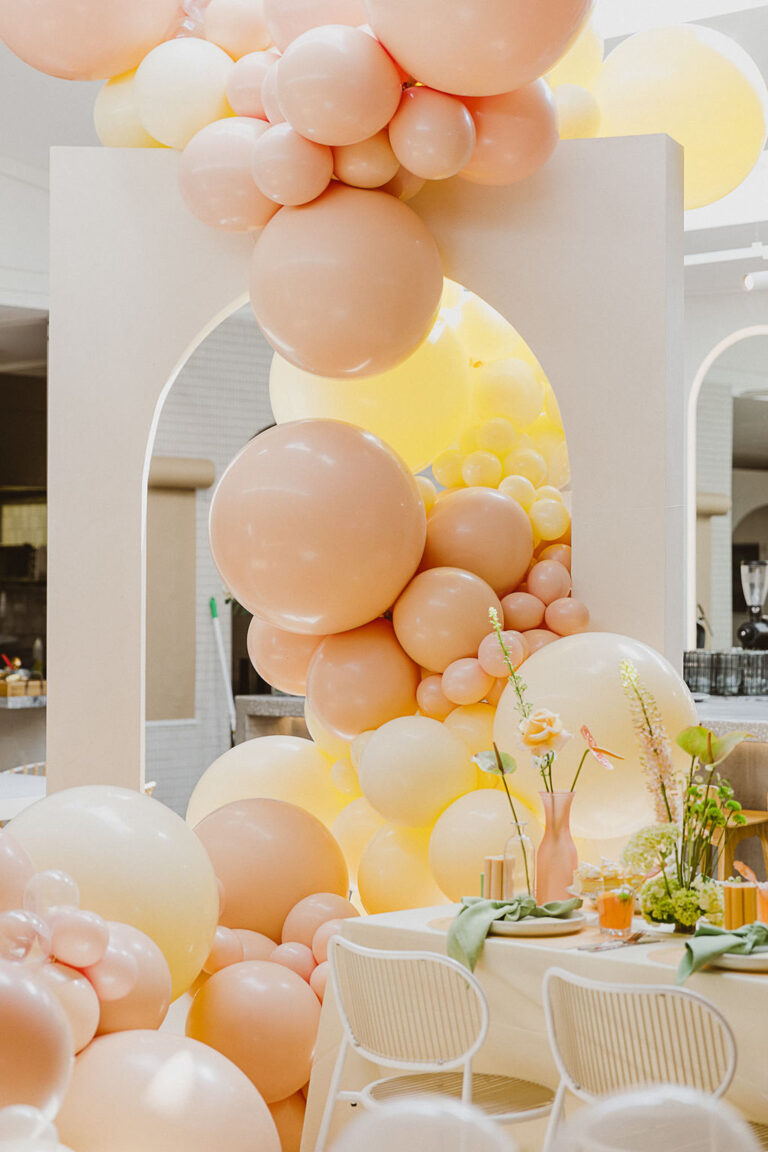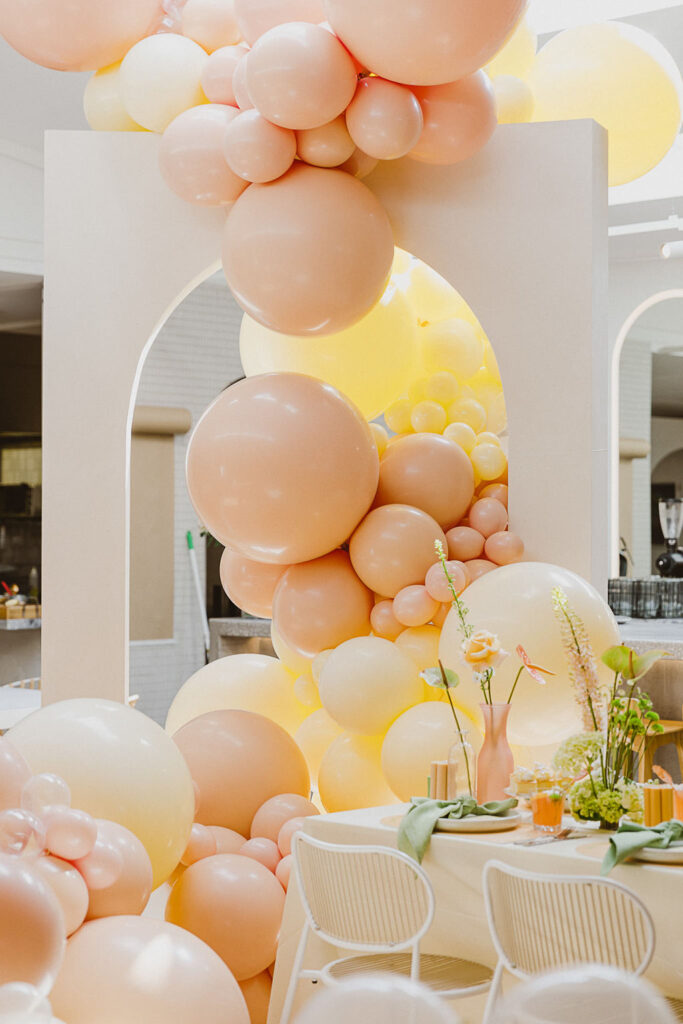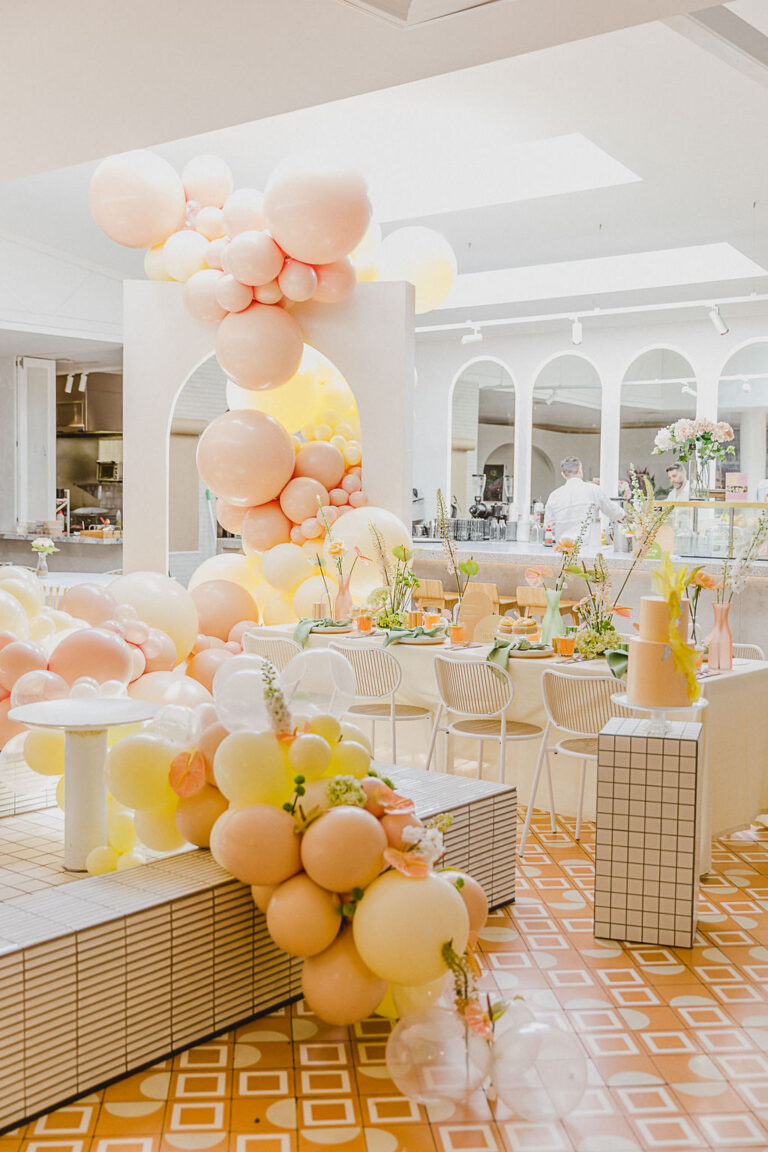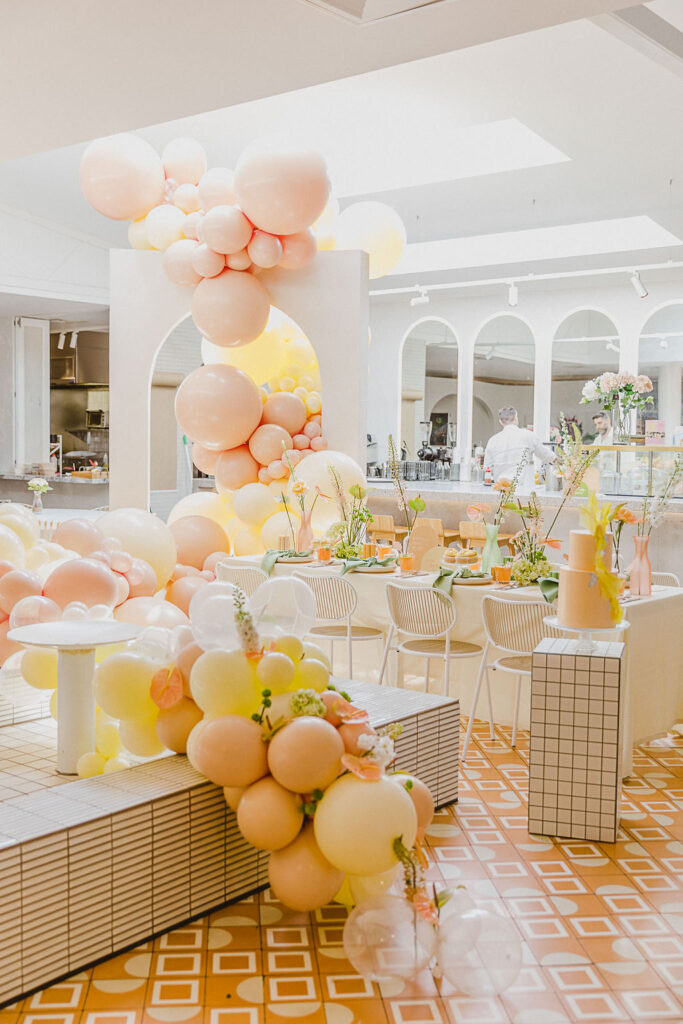 We wanted to fill this event with florals from start to finish, so we were delighted when we discovered Aacute and their dazzling daisy pillar candles! Ranging in heights and colours, they added texture and the perfect finish to our table of floral fantasia.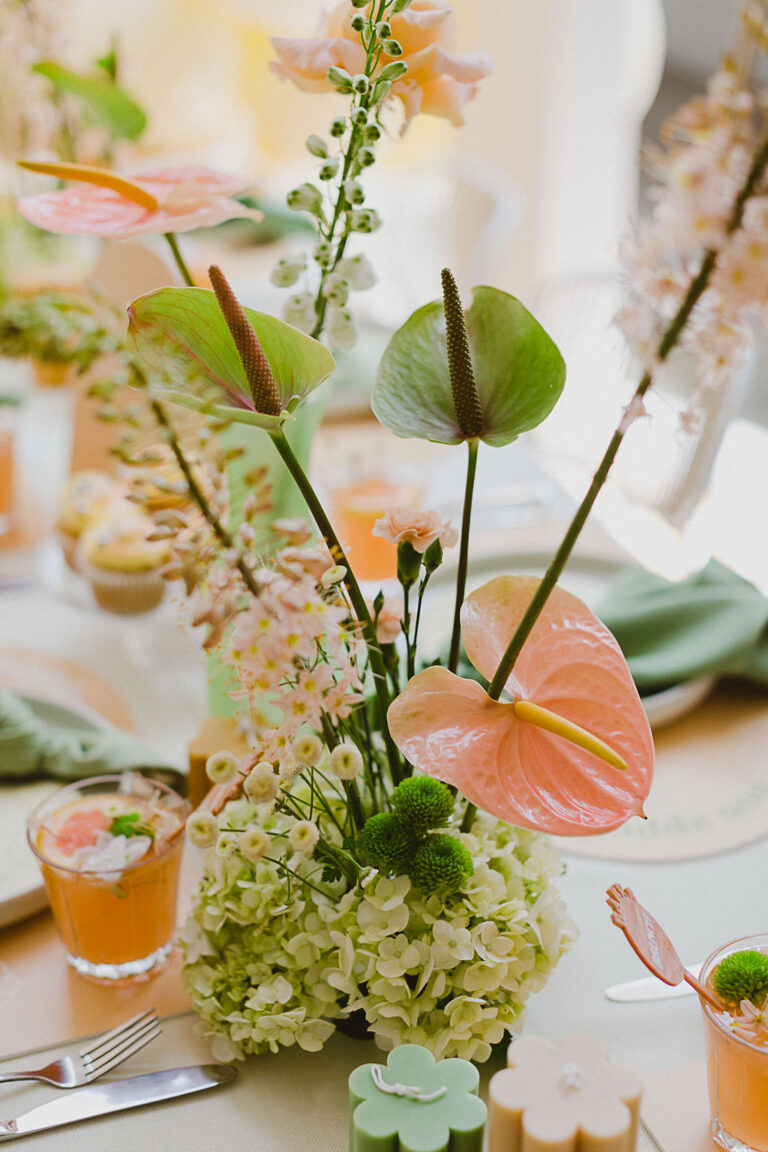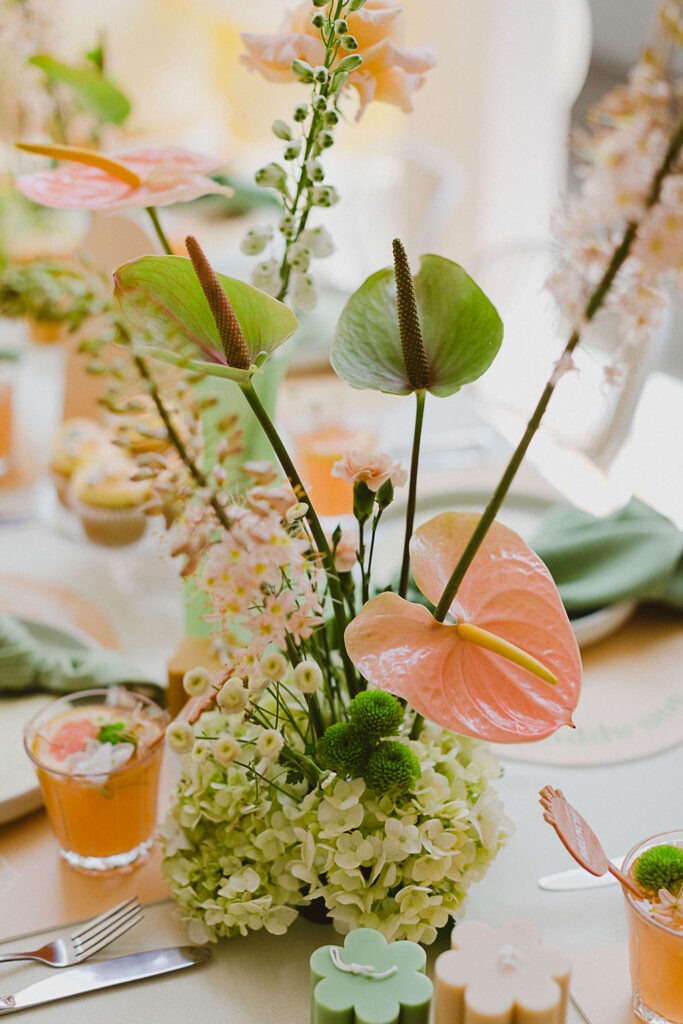 The talented Flower District created fabulous floral arrangements that lined the table. We were thrilled to learn she uses environmentally friendly methods, making the event completely foam-free!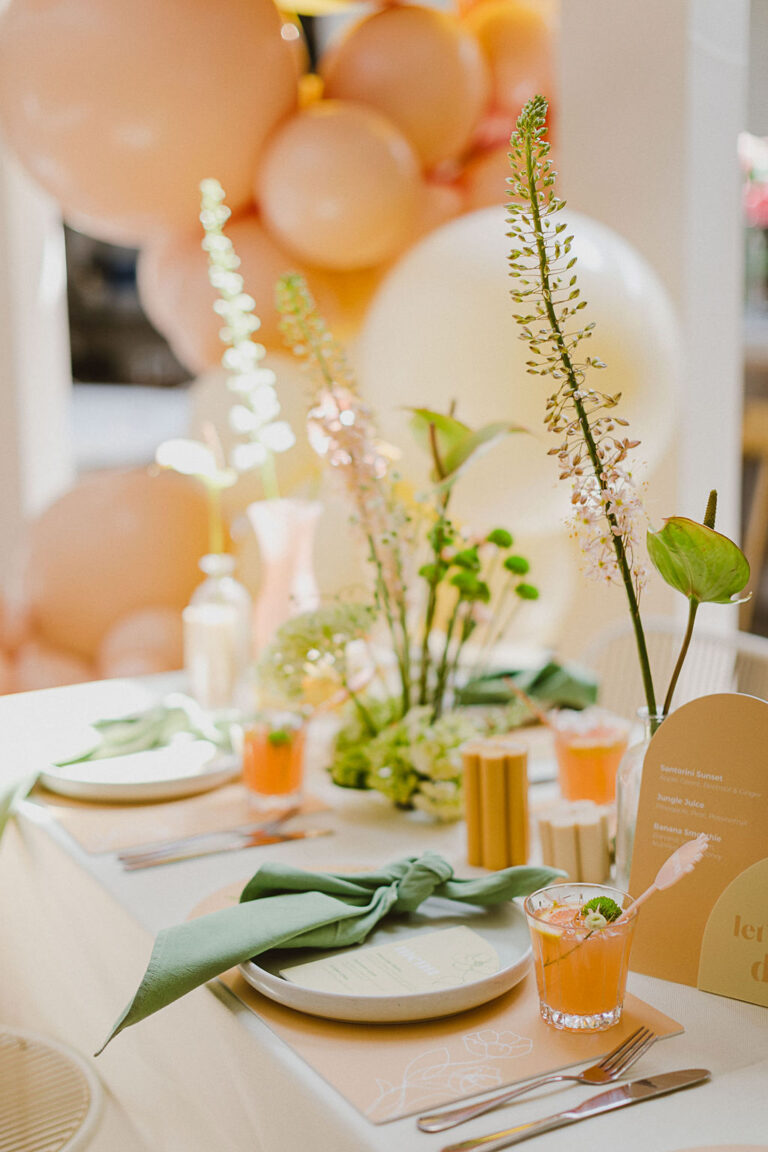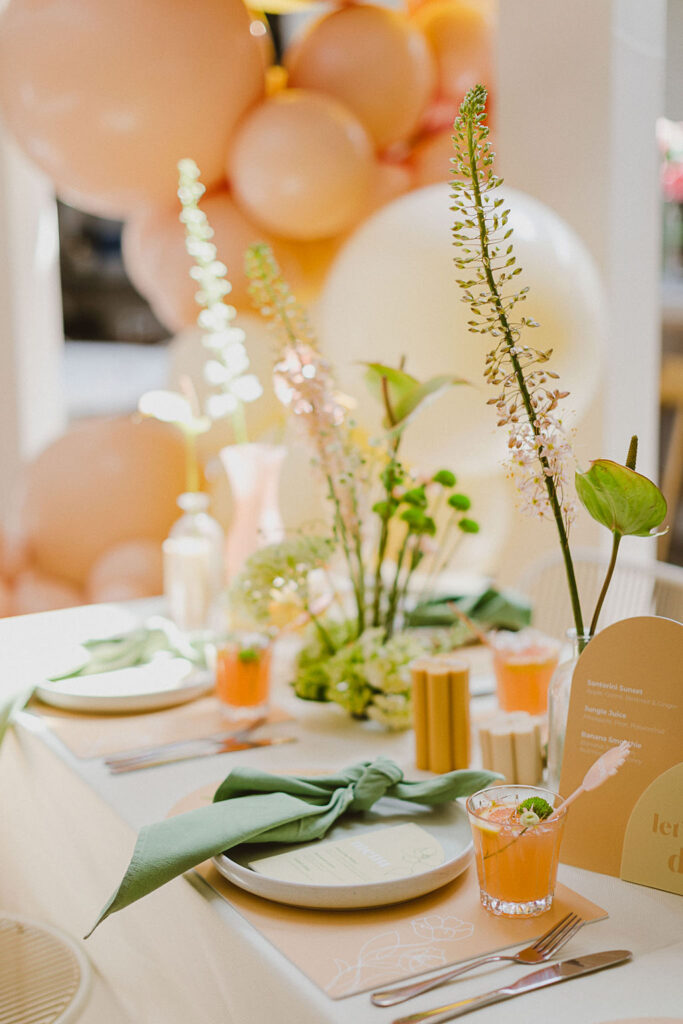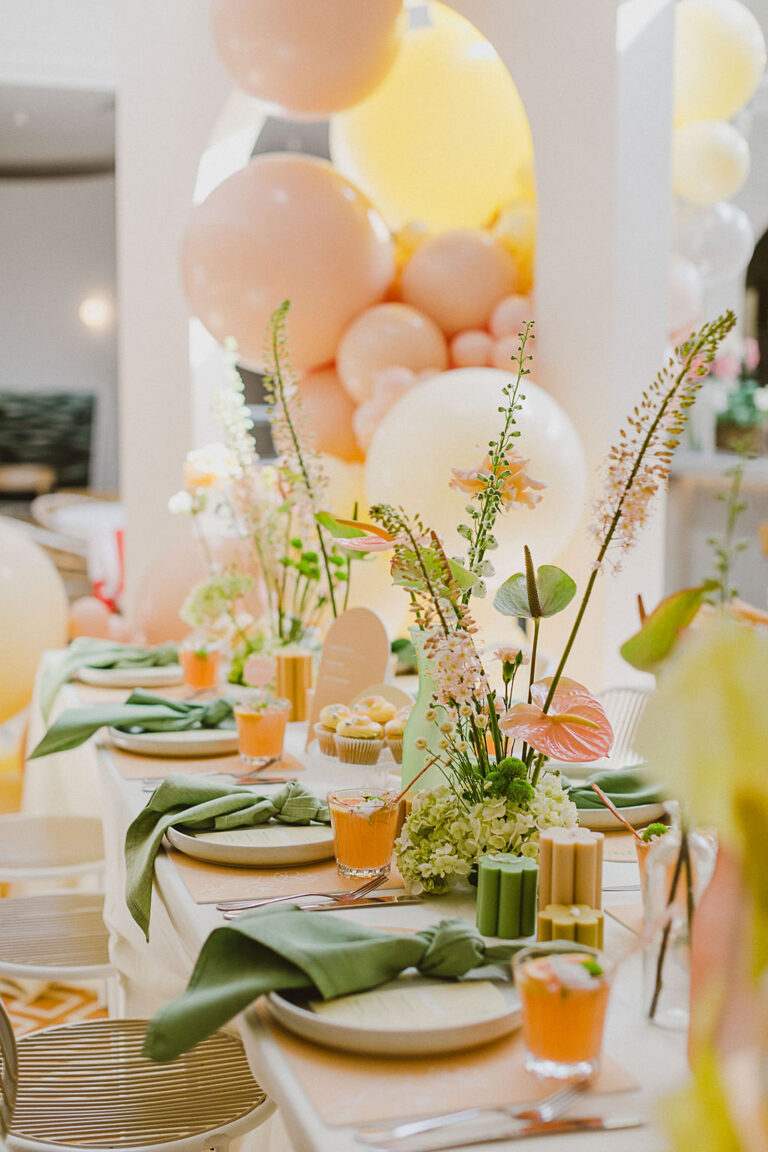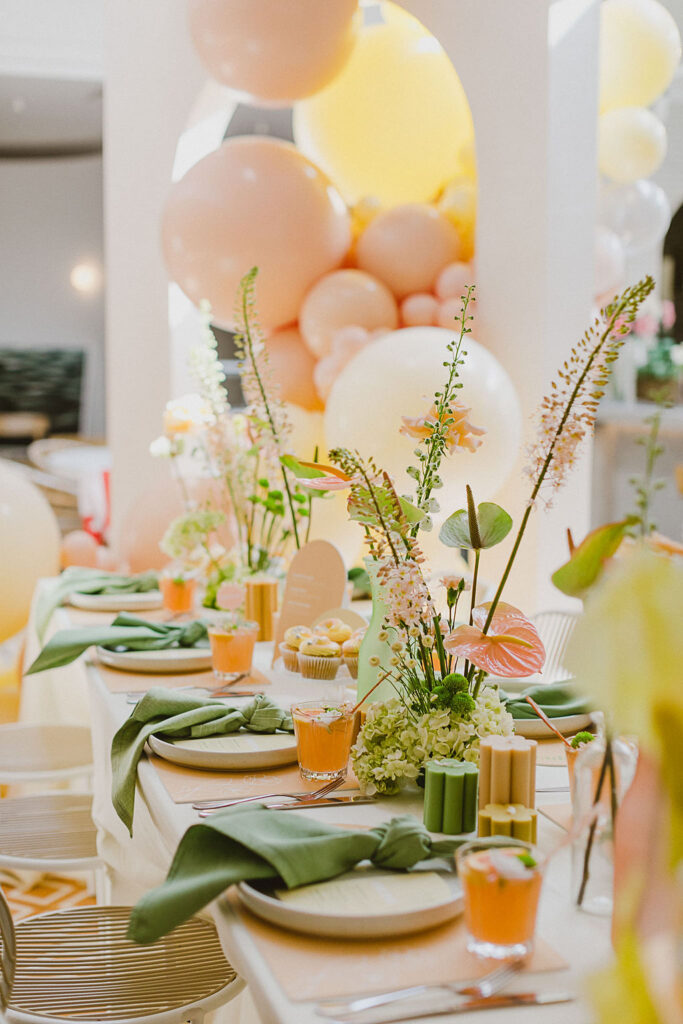 Each guest scored their own personalised place mat and individual menu, adding a unique and personal touch to each babe's experience.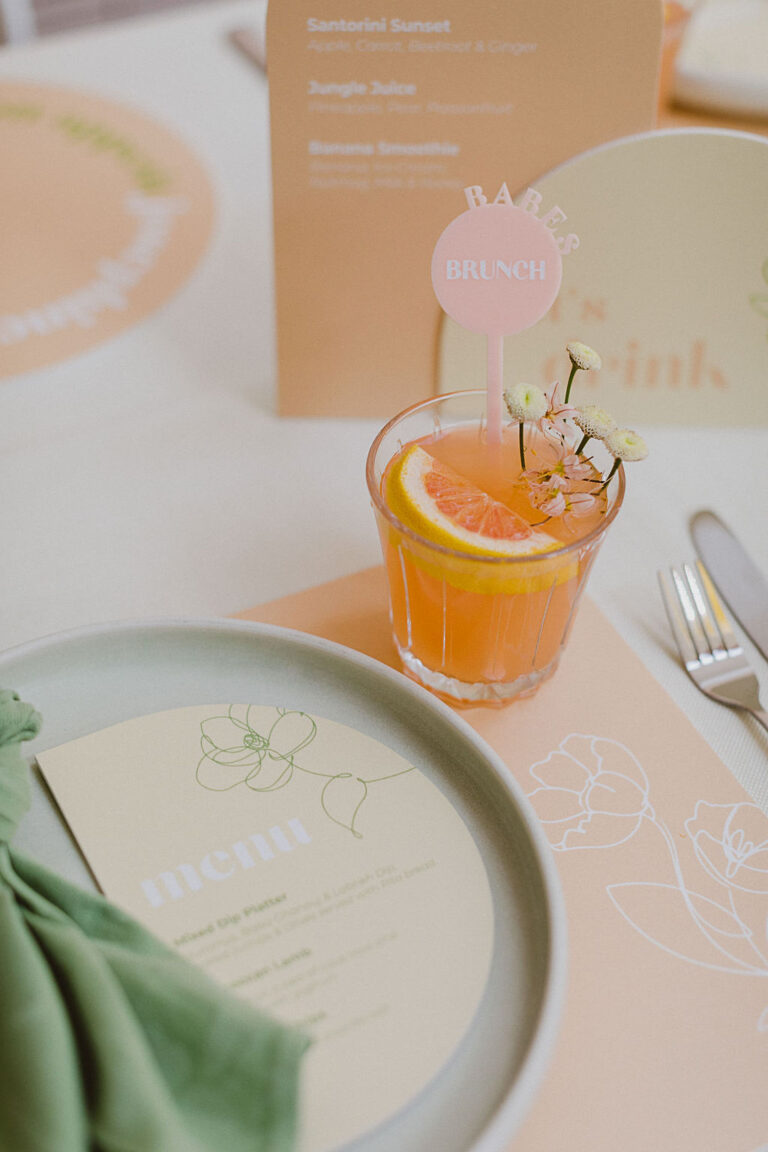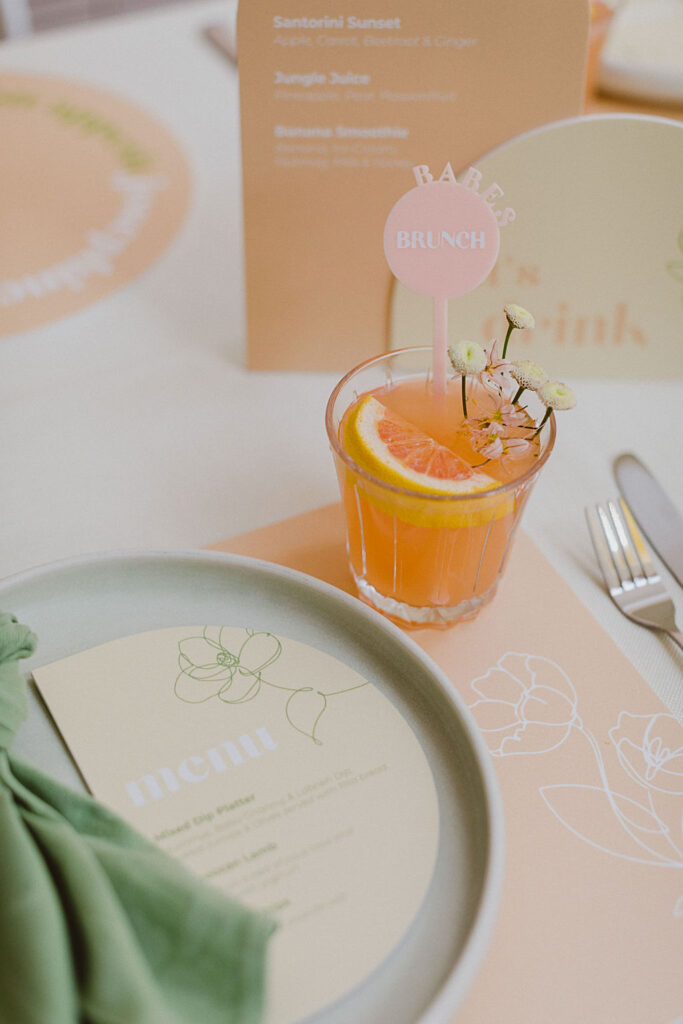 Violet & Salt smashed it out the park with their delectable praline pastel cupcakes. Equally impressive, their air rated limoncello slices, with their super light sponge and sauce packed with flavour, really brought the 'wow factor' to our hens day.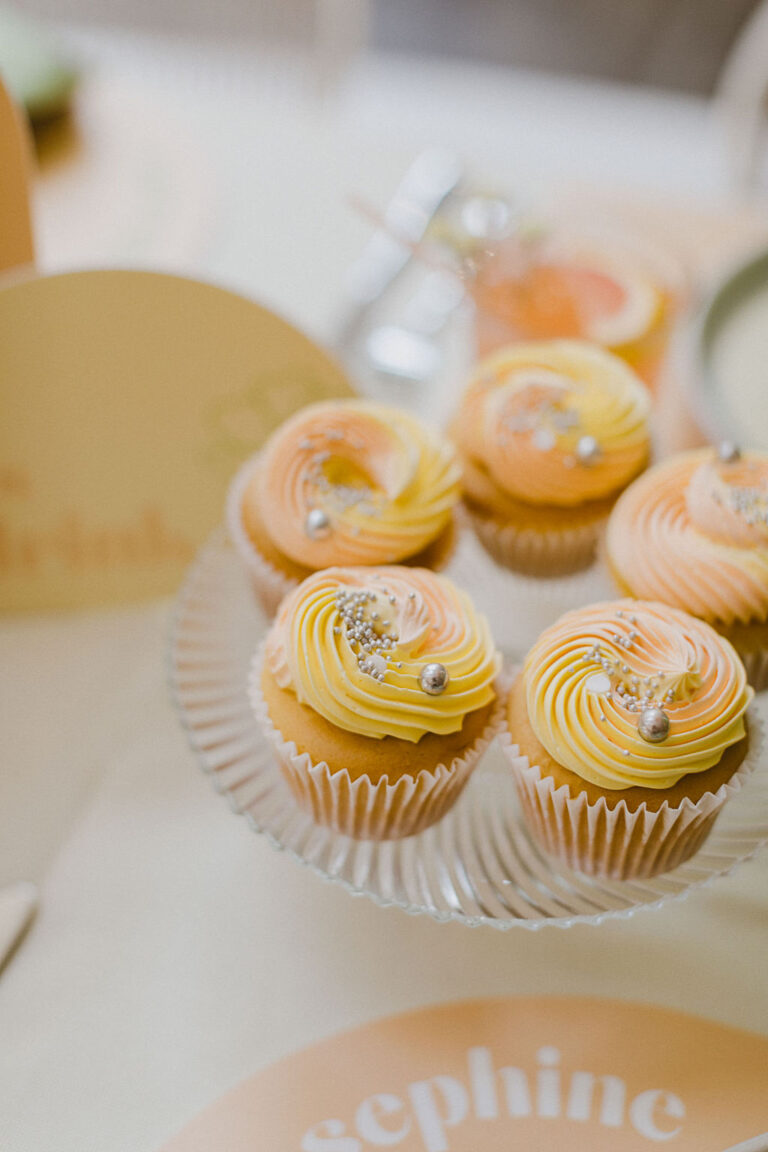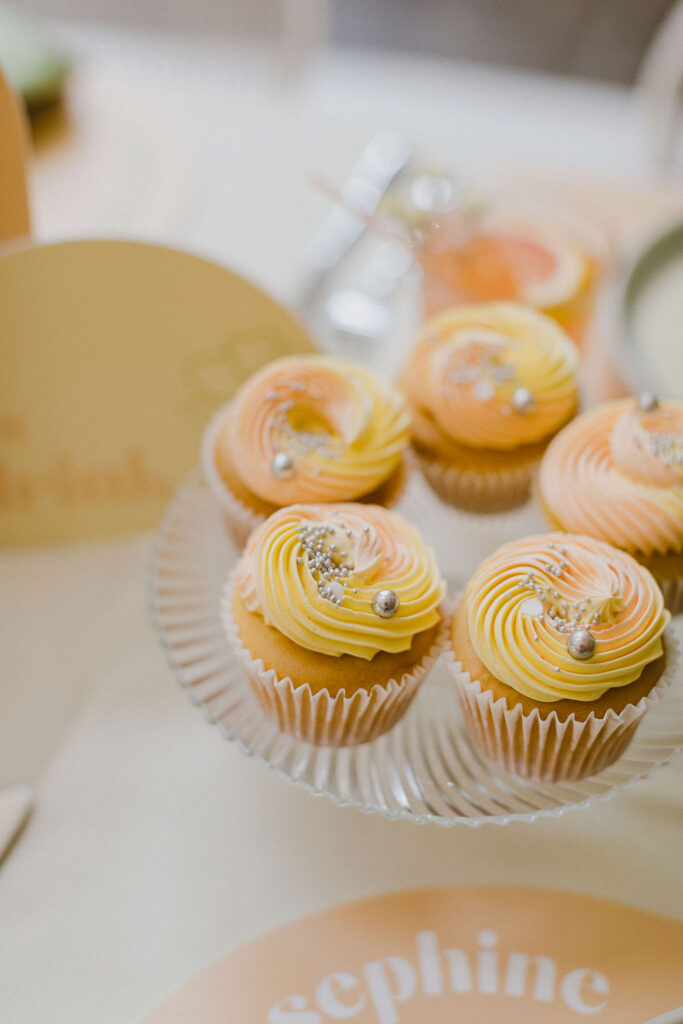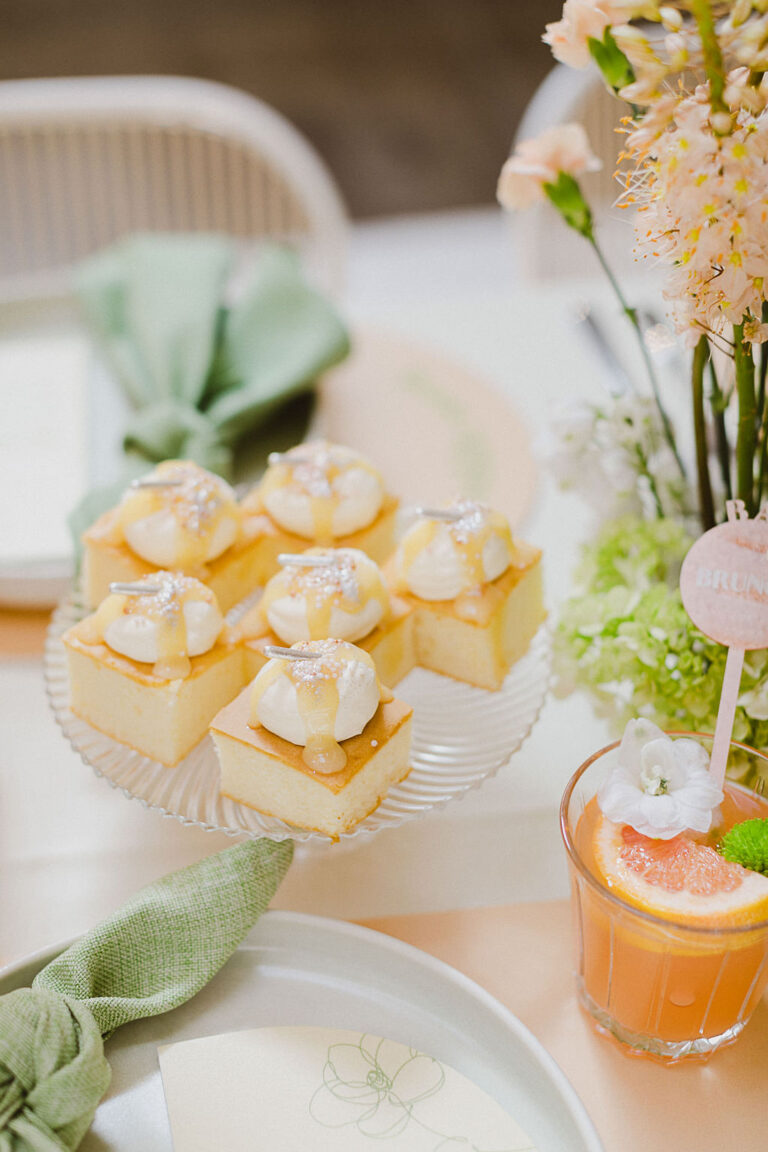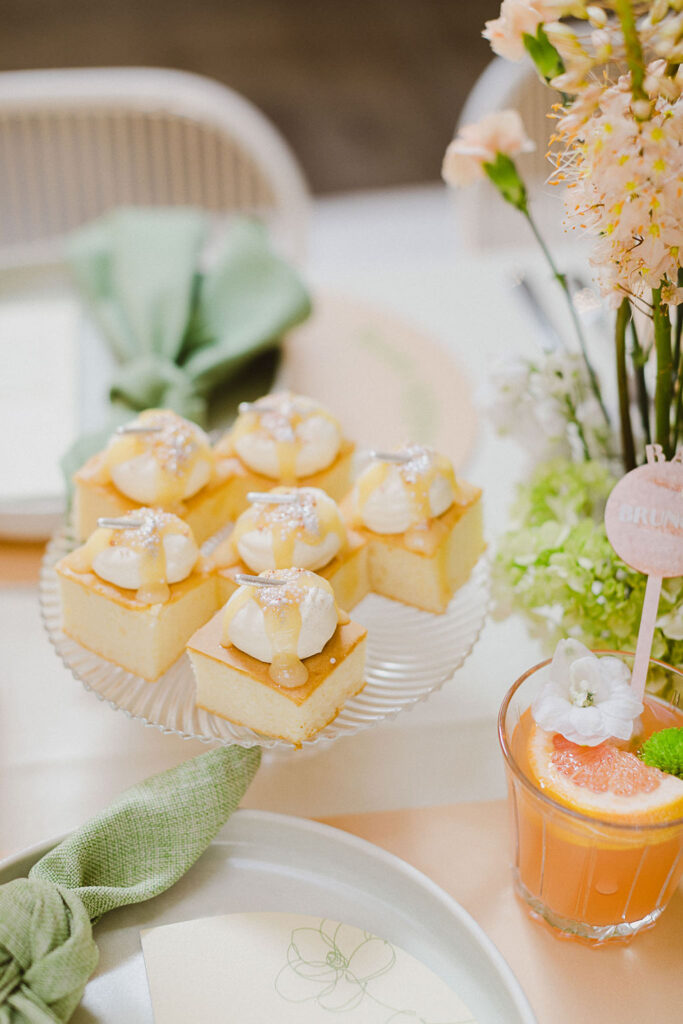 Fruity and fresh smoothies and juices were at the top of the menu for our bridal brunch. From punchy ginger, to refreshing pear, Zoobibi's drinks menu quenched everybody's thirst!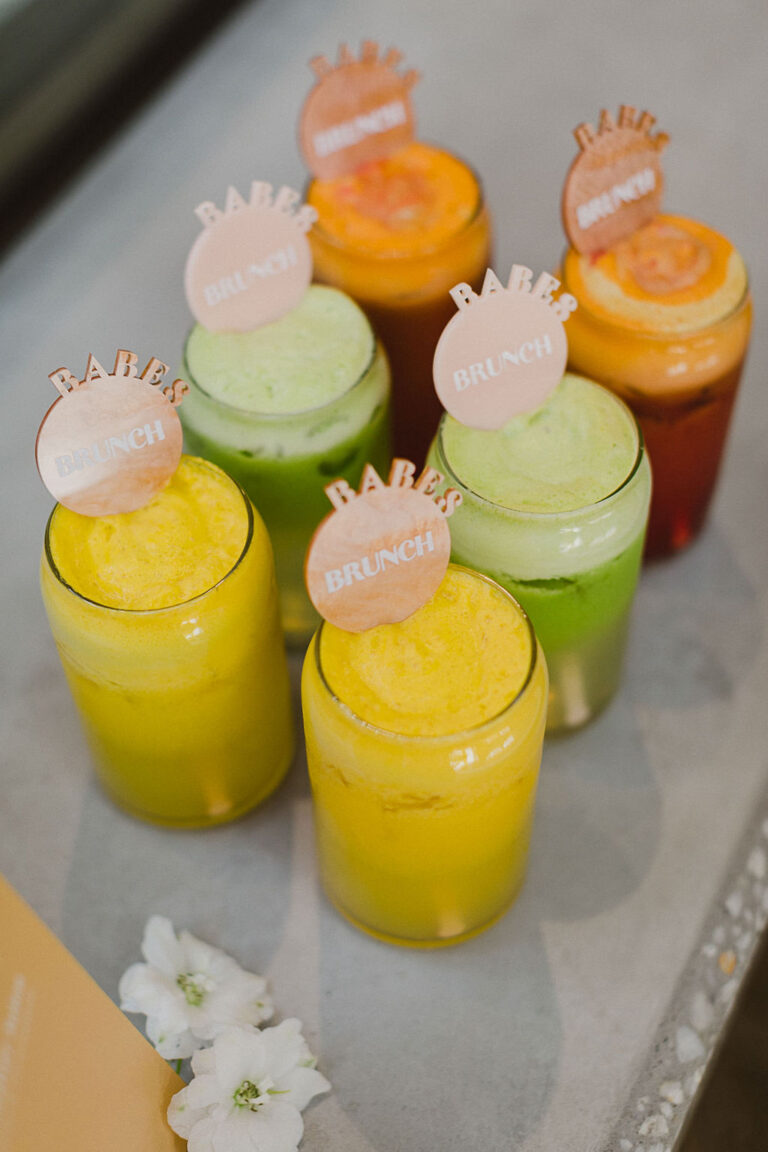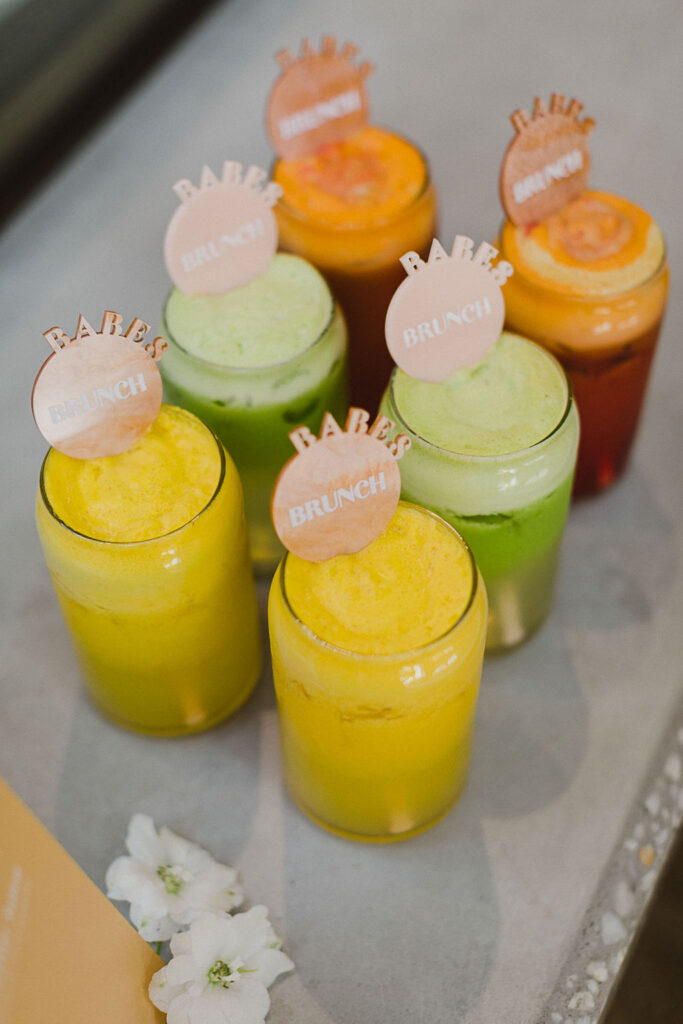 The cake sat pretty on P0ly Designs beautifully designed plinth. Their coloured grout and fun tiled plinth replicated the art deco and Middle Eastern vibes of the space and theme!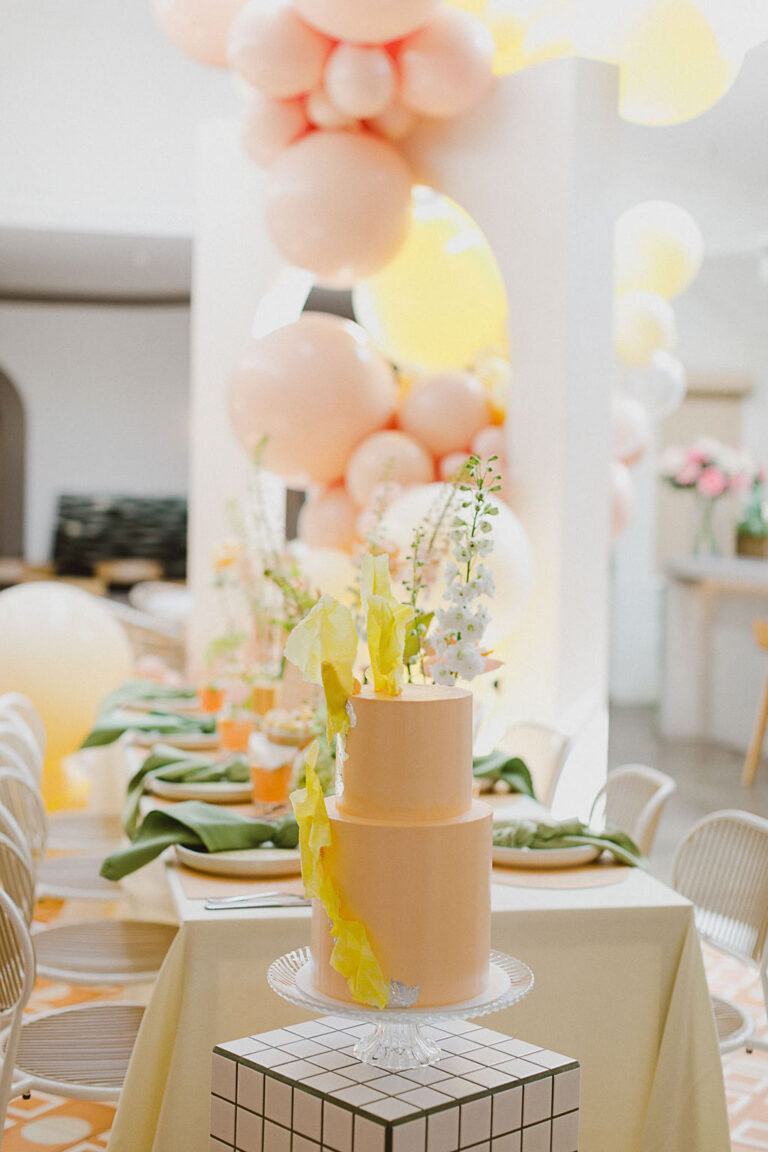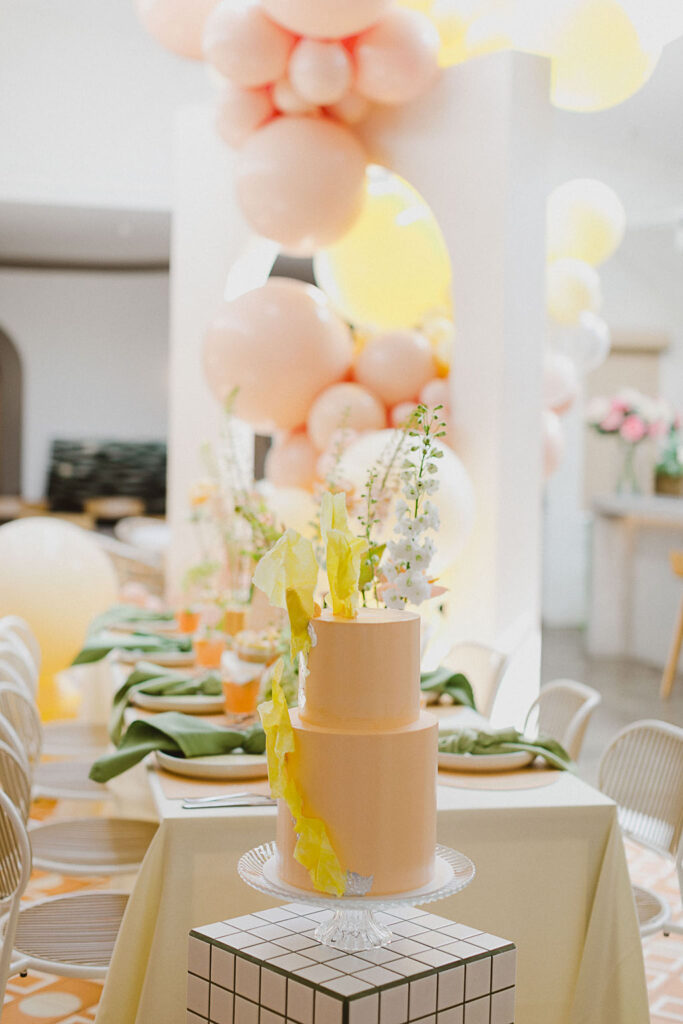 The cake brief was fun, dramatic, bold, yet elegant and oh boy did Violet & Salt deliver! Peach buttercream, lemon textural edible paper and silver adorned accents, what's not to love about this dreamy summer cake?!
Balloons that look like sweet sorbet. Blowout Balloons specialise in creating custom colours and designs.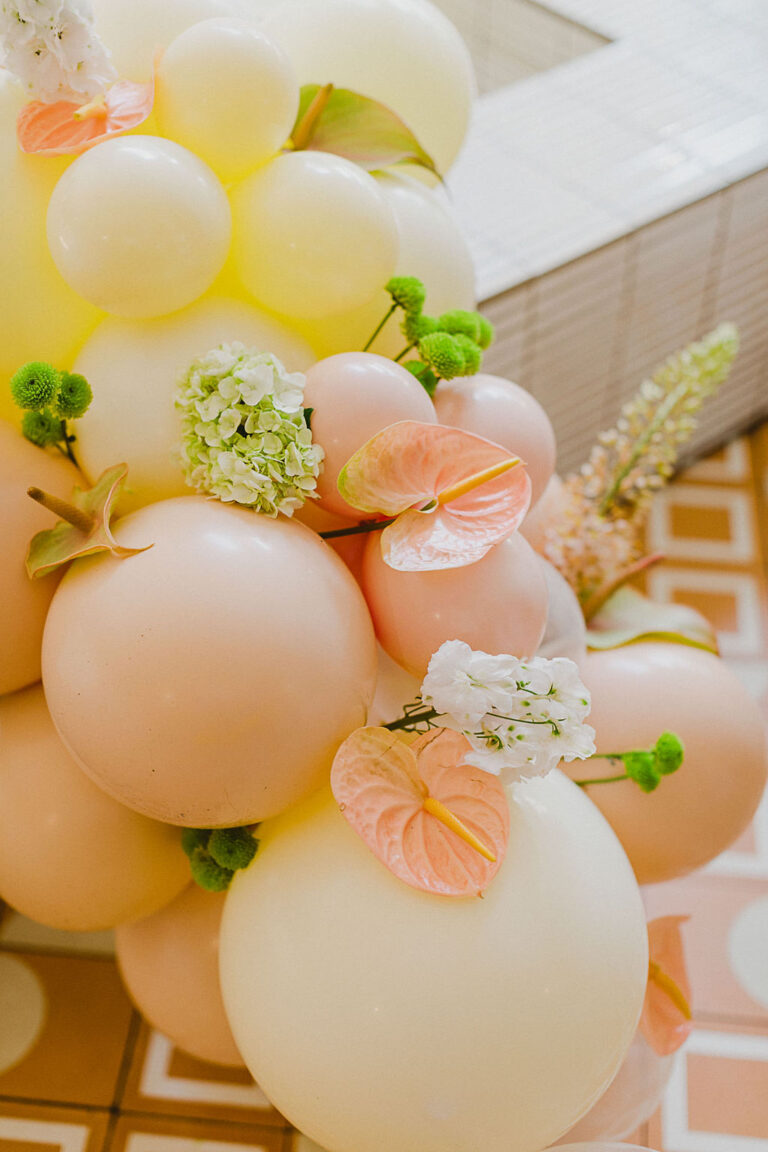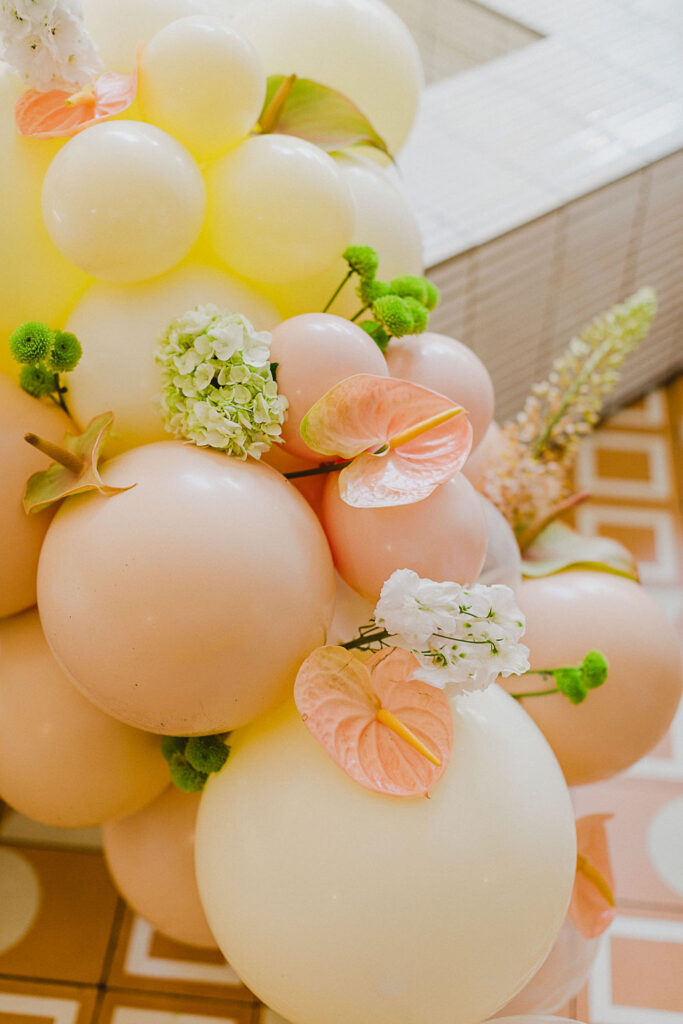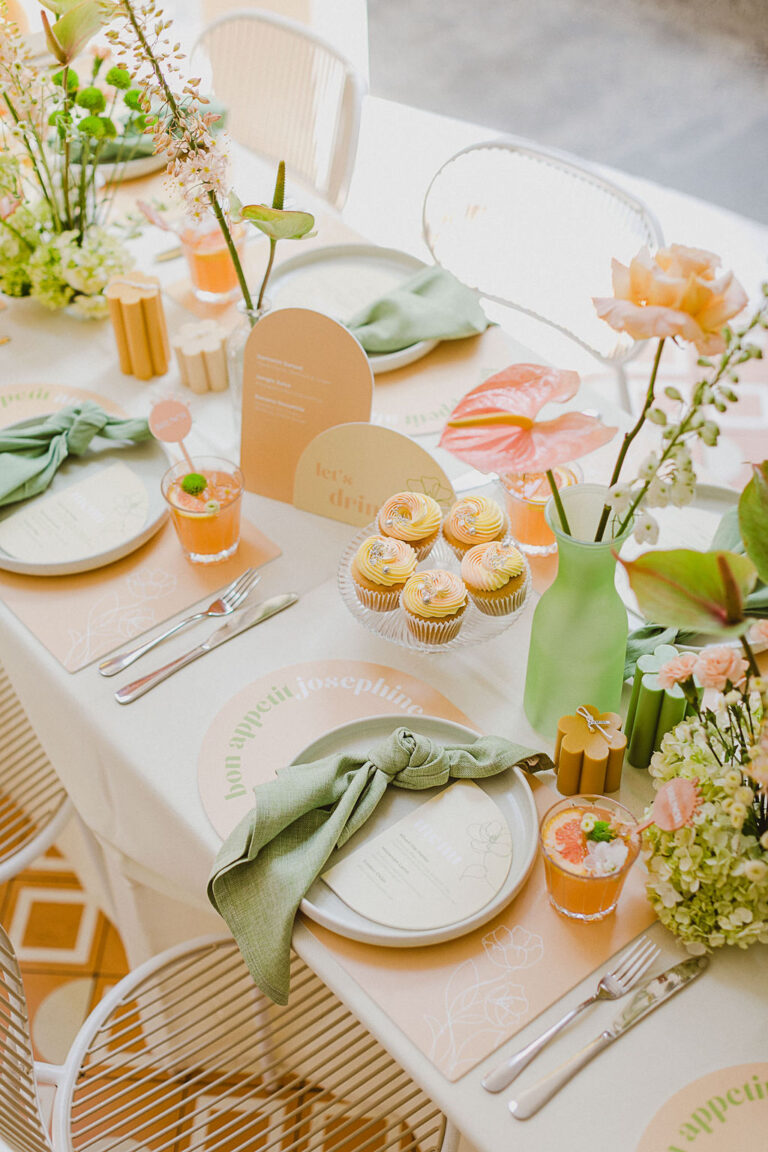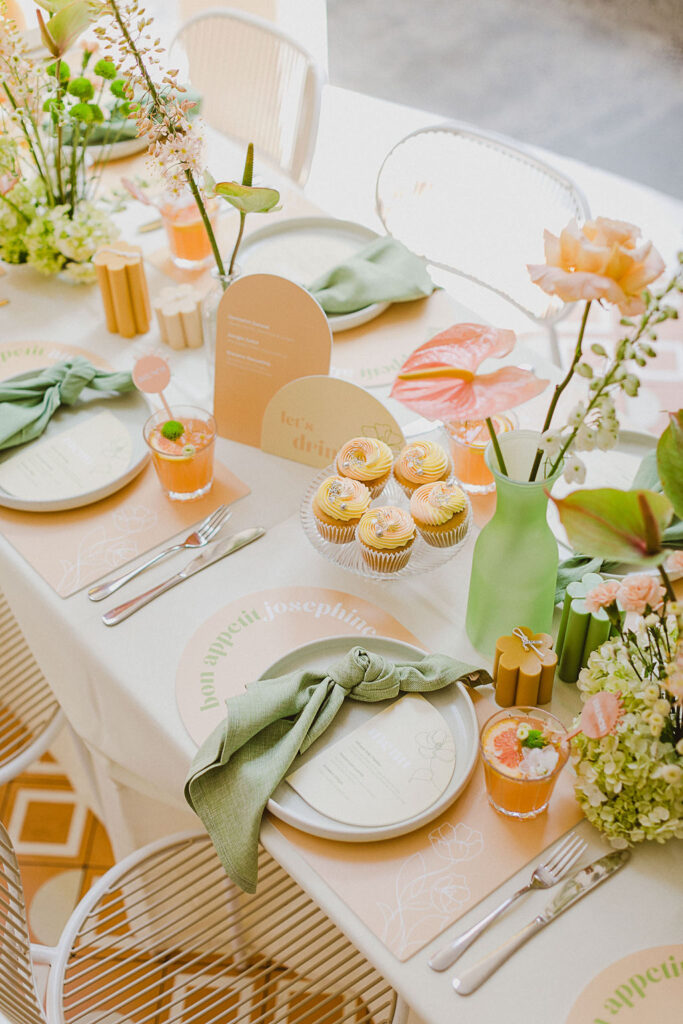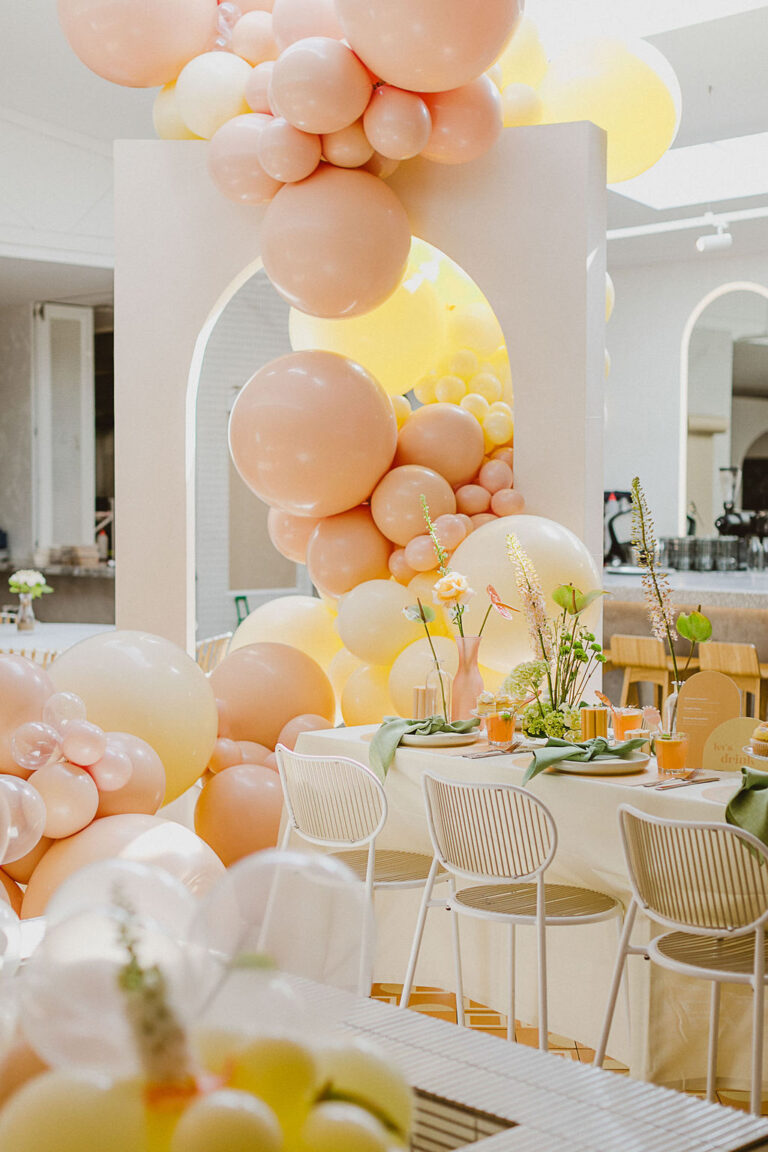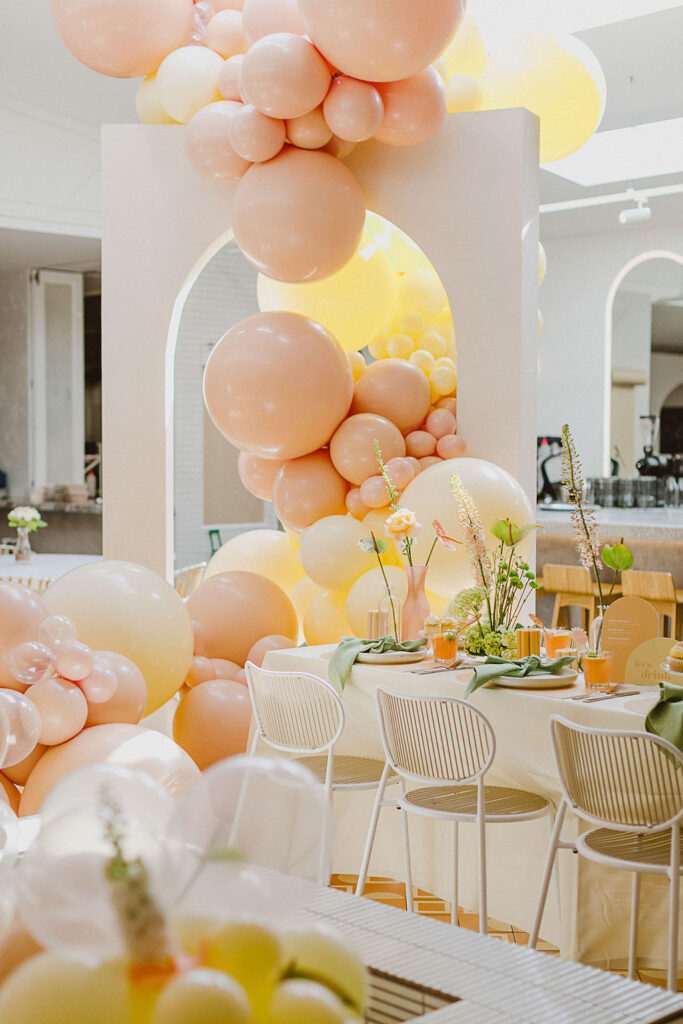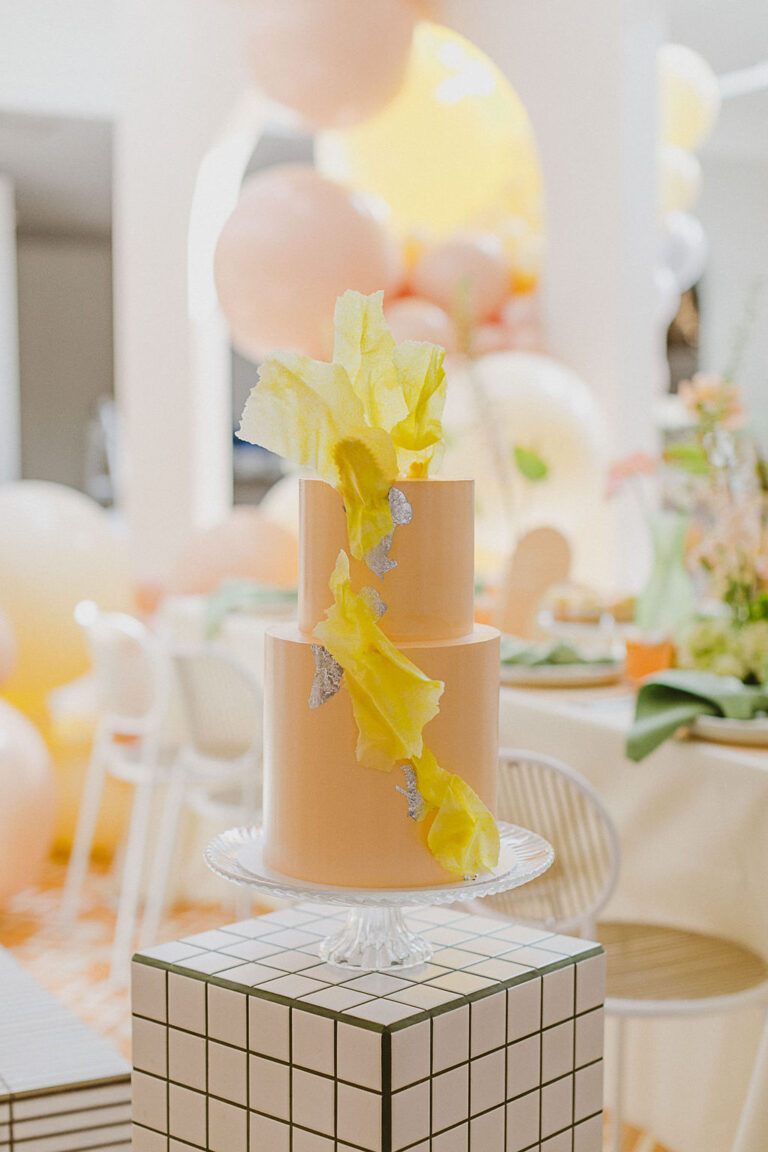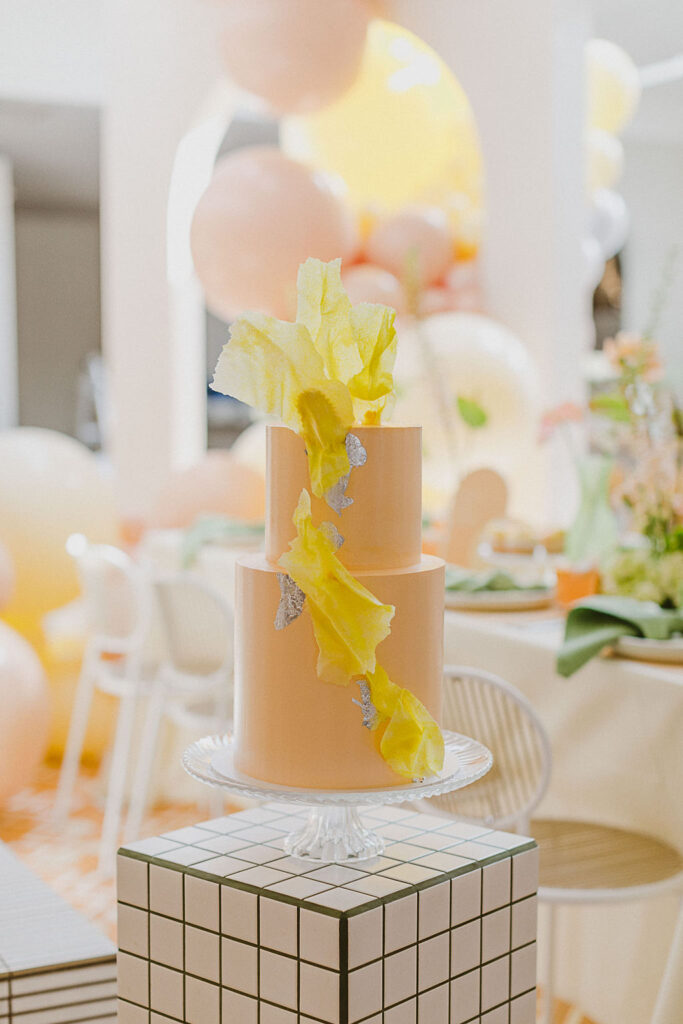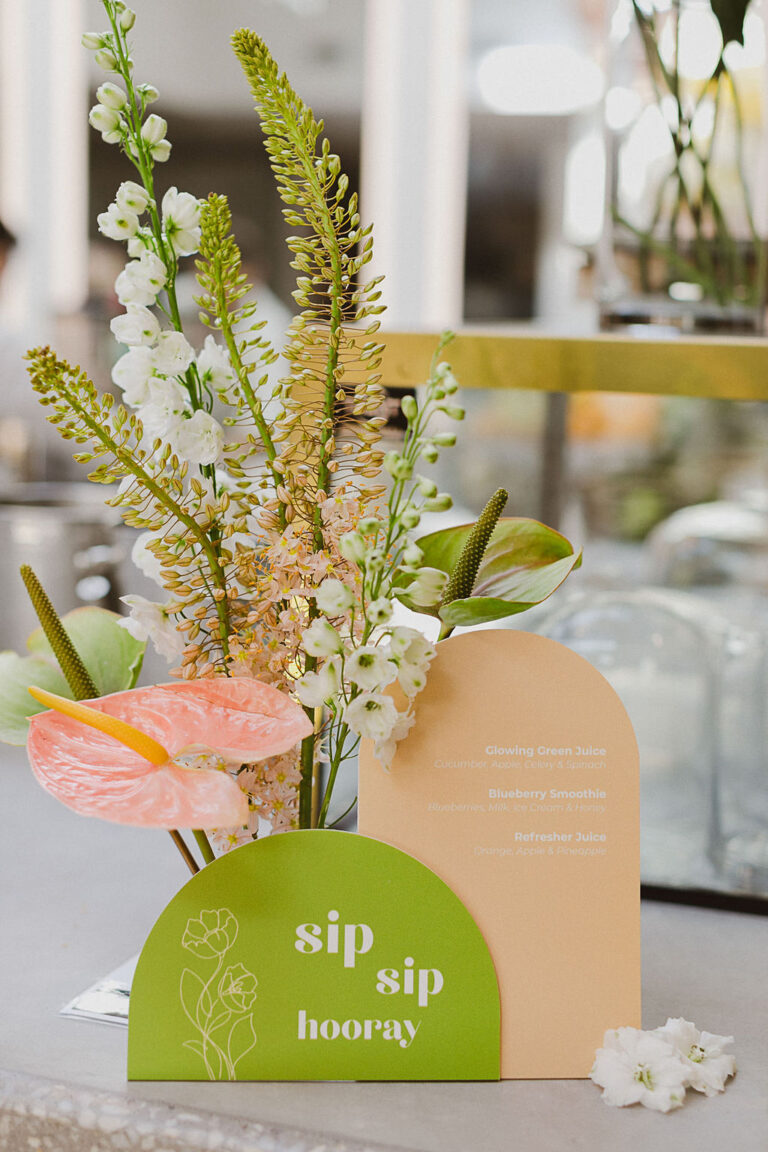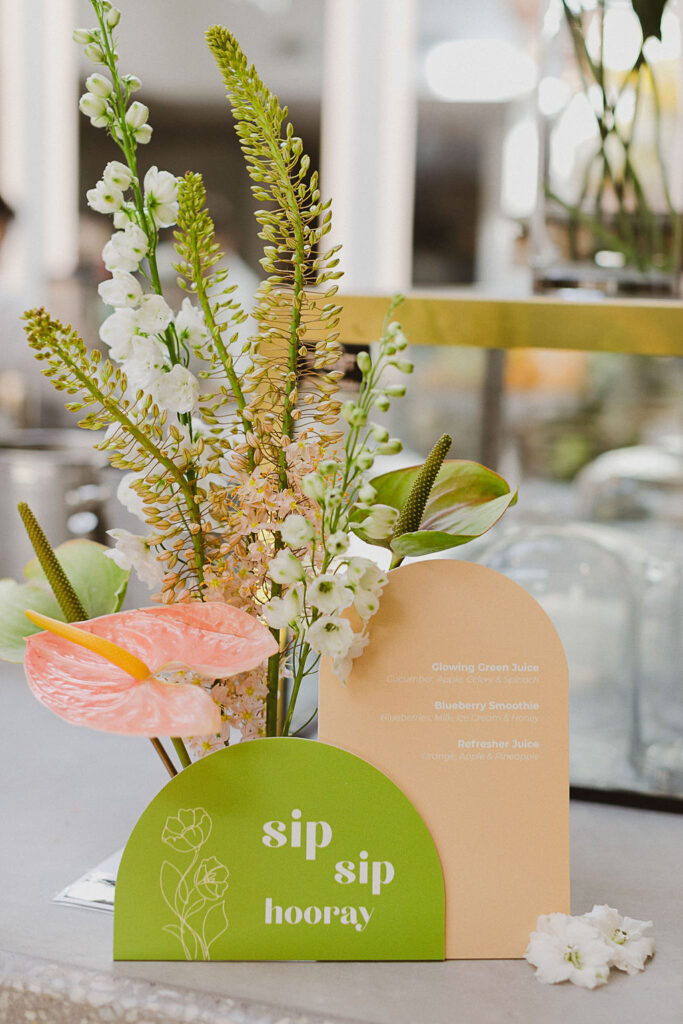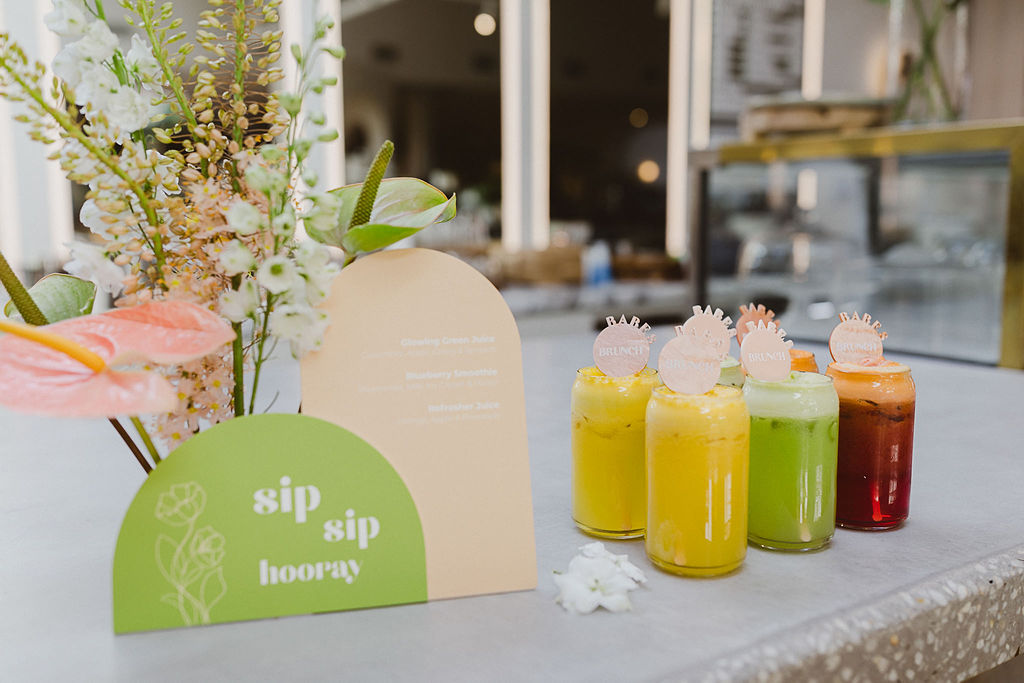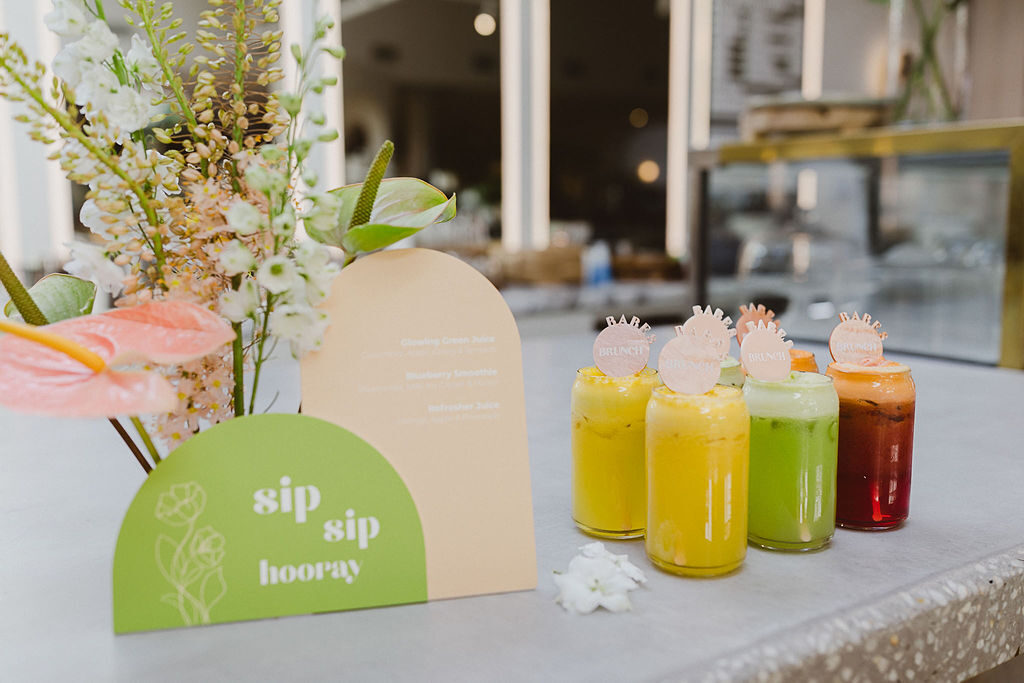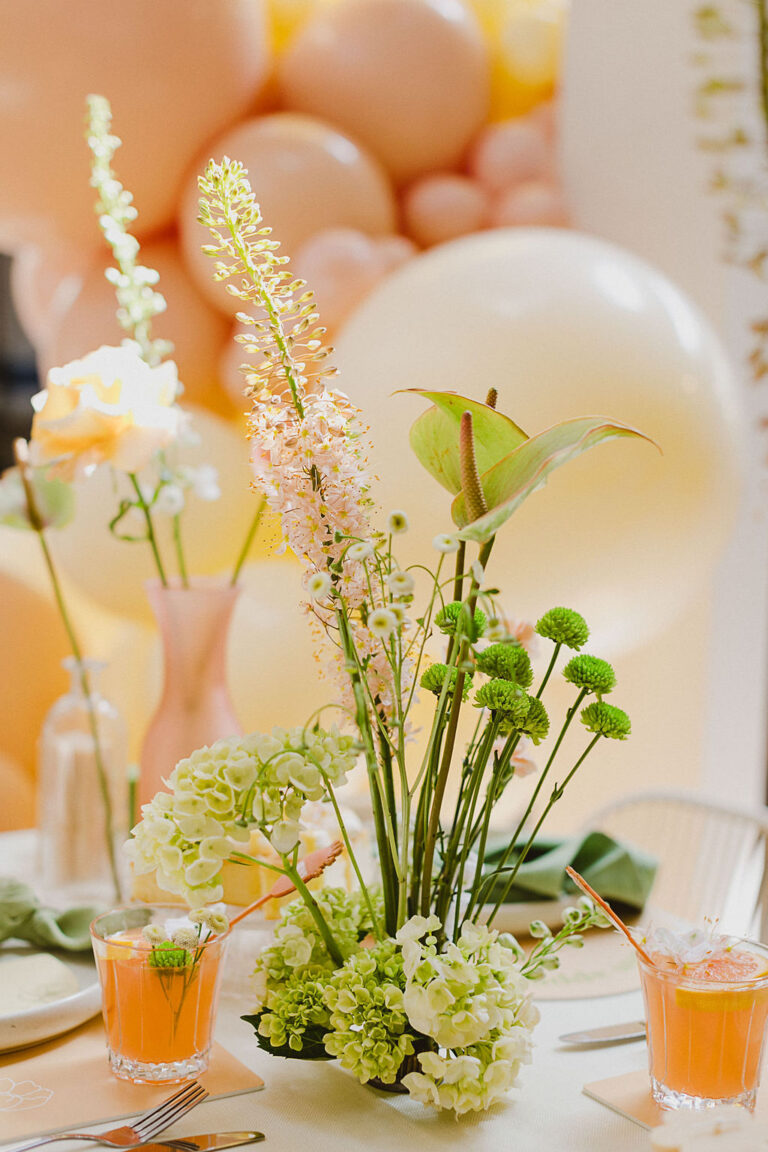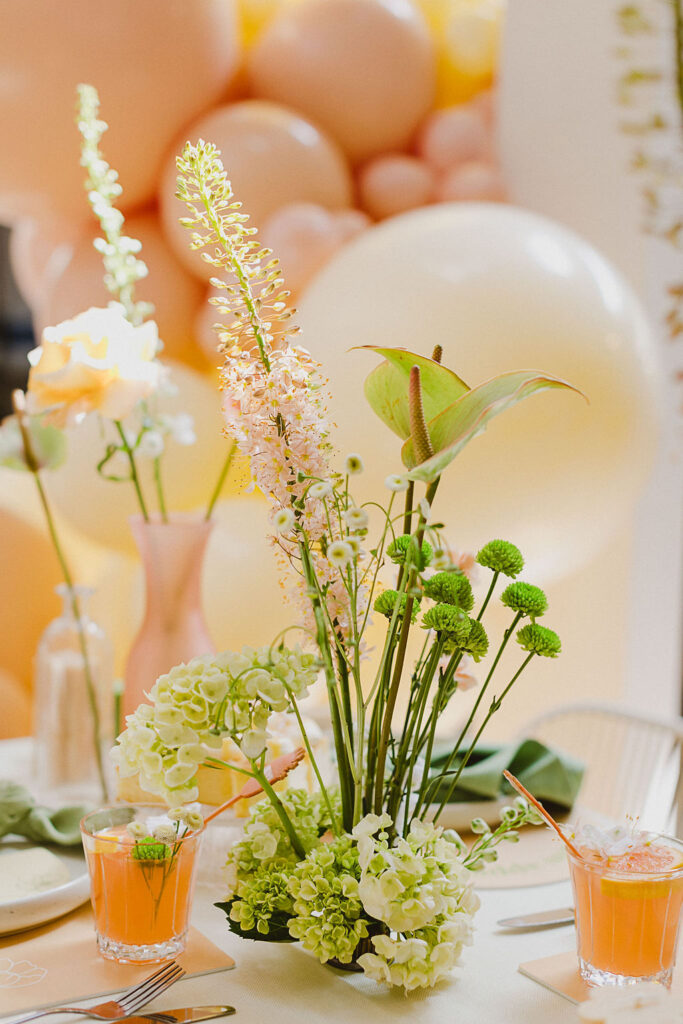 Vendor Credits
Styling | Coral & Co. @coralandcoevents
Photographer | @geenaglass
Photographer | Liz Barnes Photo
Venue, dinnerware, vases & cake stand | Zoobibi @zoobibi
Balloons | Blowout Balloons @blowoutballoons
Florist | The Flower District @the_flower_district
Stationery & signage | The Design Planner @thedesignplanner
Cake & desserts | Violet & Salt @violetandsalt
Candles | @aacute_j
Easel | @arden_events
Tiled cube | @p0ly_designs
Table linen | @simmonslinenhire