Emily of Hey Sugar Styling in New Zealand put together and fun and funky chef/restaurant/cooking themed do for her little boy Harry's chef and cooking 4th birthday party. The finer details and authenticity of this party are fantastic. The design and styling, (black and white gingham, reminiscent of chef's uniform and Italian restaurant tablecloths, mixed with bright greens, blues and aqua) and well organised and on-theme activities make it what every little kid's party should be – a day for make-believe to come into existence, to explore their dreams and play worlds in real life with their friends and loved ones. Emily recounts the details below.
My son wants to be a chef when he grows up. When anyone's cooking in the kitchen, he's right by your side. It only seemed fitting then, that he wanted a 'restaurant party' for his 4th birthday. My kids are all pretty opinionated in what they want at their parties, and I like to roll with it. Sometimes it can be really quite inspiring, or at the very least, a good challenge! Harry wanted green and blue balloons, a hamburger cake and lots of lollies (Good brief, Harry!).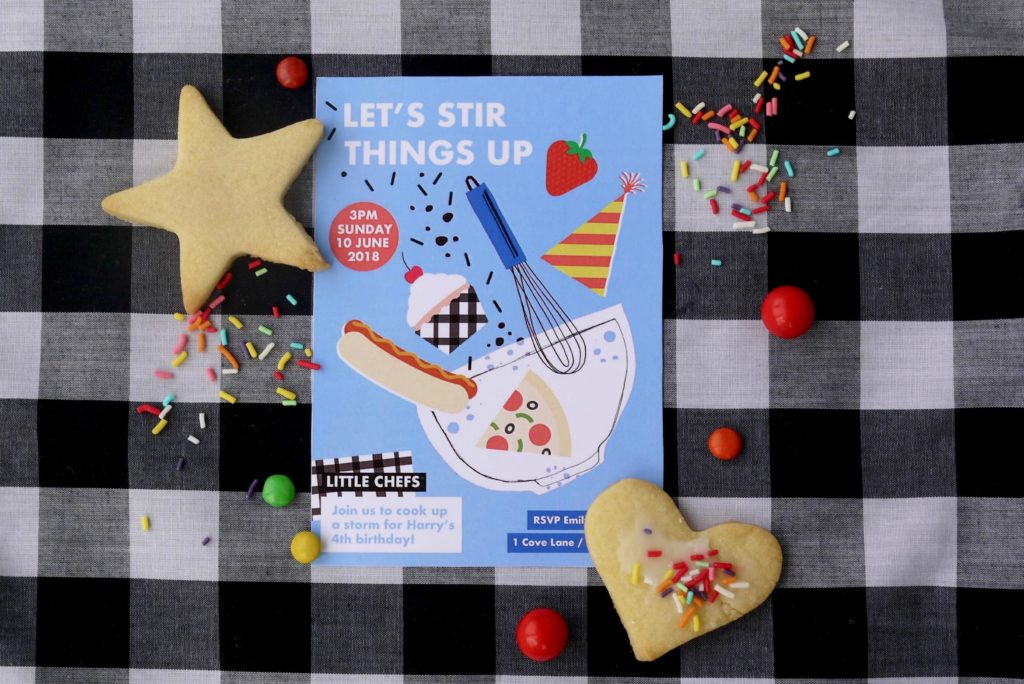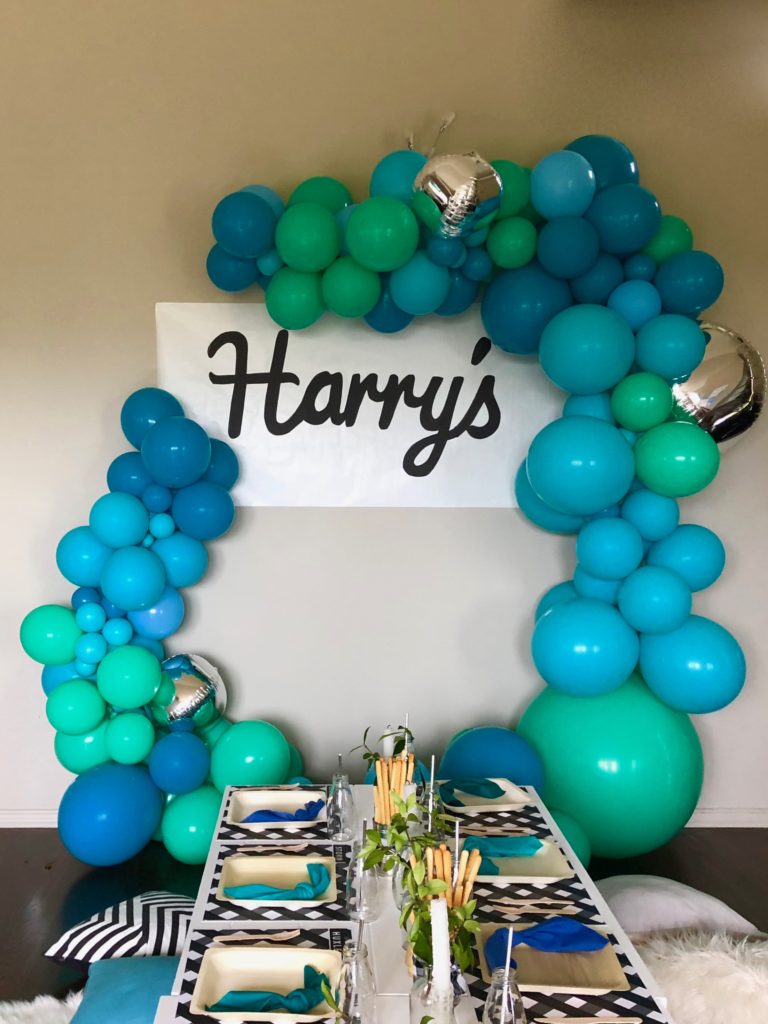 My immediate thought which jumped to mind, was an Italian bistro, but I wanted something with a modern twist. I am seriously crushing on black and white gingham at the moment, so I decided it would make the perfect substitute to the traditional red and white.
I also wanted to mimic the dripping candles in wine bottles and breadsticks you find on tables, but wanted it to feel a bit more special, like it would going to a restaurant, which is why I used cloth napkins and milk bottles rather than paper cups. Table flowers were switched for foliage to keep it a bit more 'masculine', but also to compliment the green and blue balloons Harry so desperately wanted. If you pop 'cooking party' into Pinterest, a lot of girlie baking parties come up, I really wanted to prove cooking isn't all about girls and it could still have a wow factor without being pretty and pink.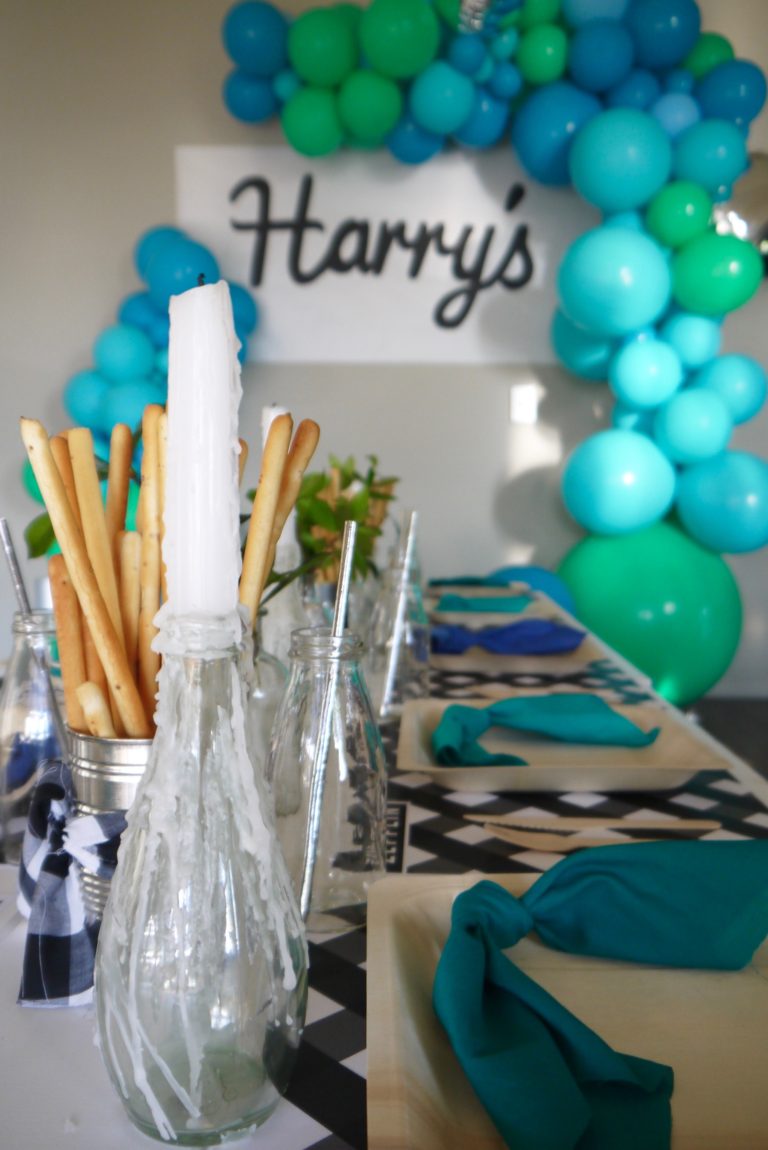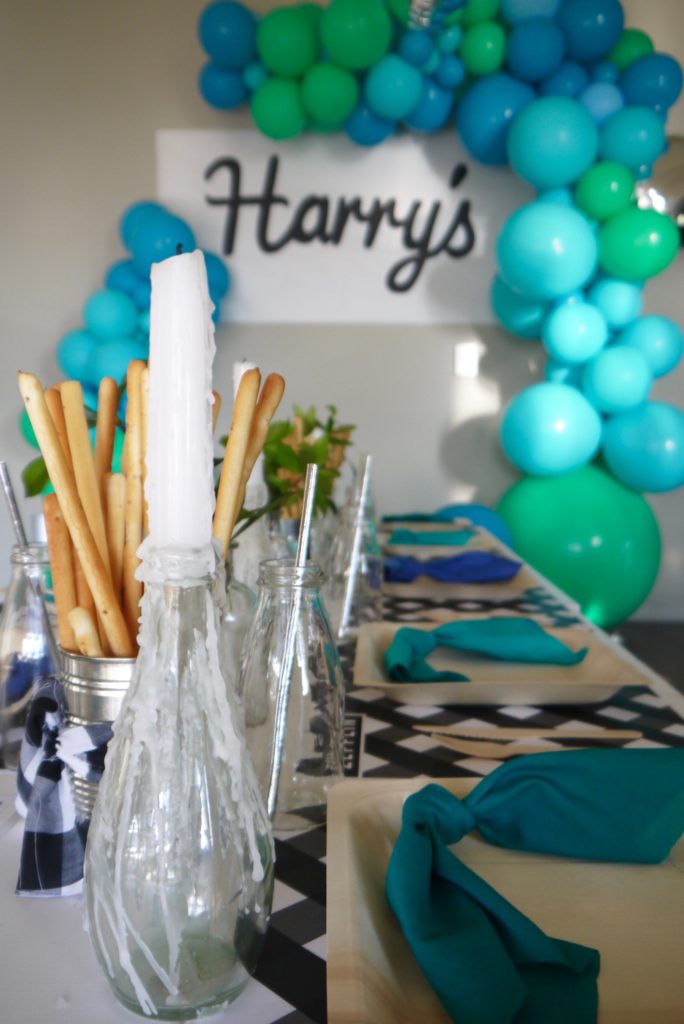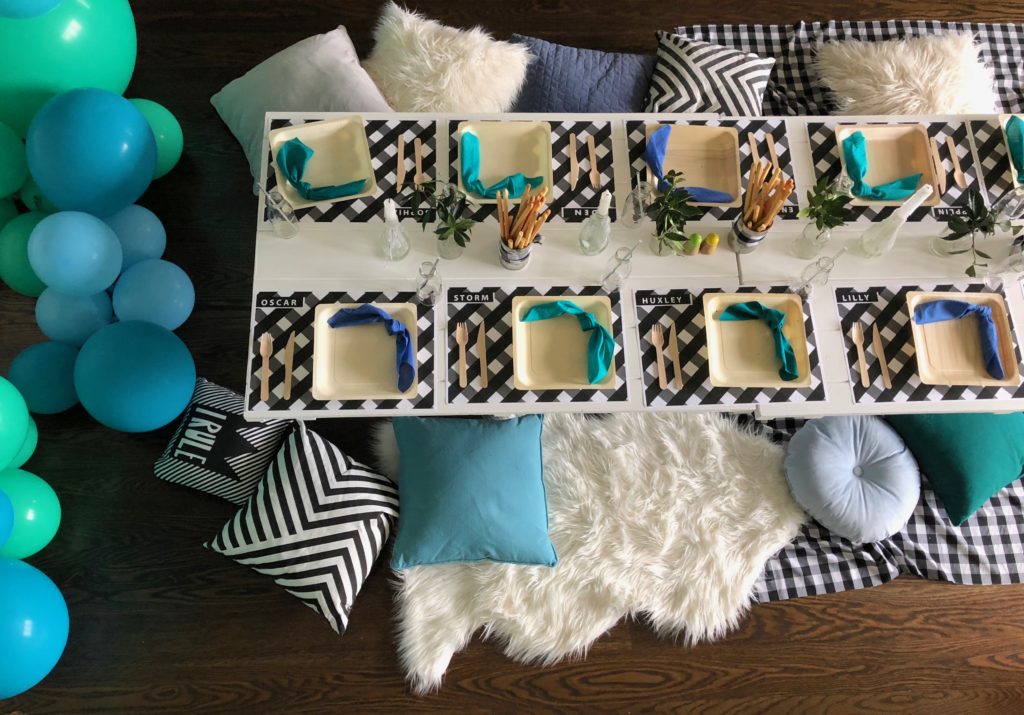 A cooking party needed to be slick. Twelve preschoolers 'cooking' had room for error! Placemats with names were a must, and made it so personal, they all loved looking for their place at the table. It also meant that Mum and Dad could find which food belonged where!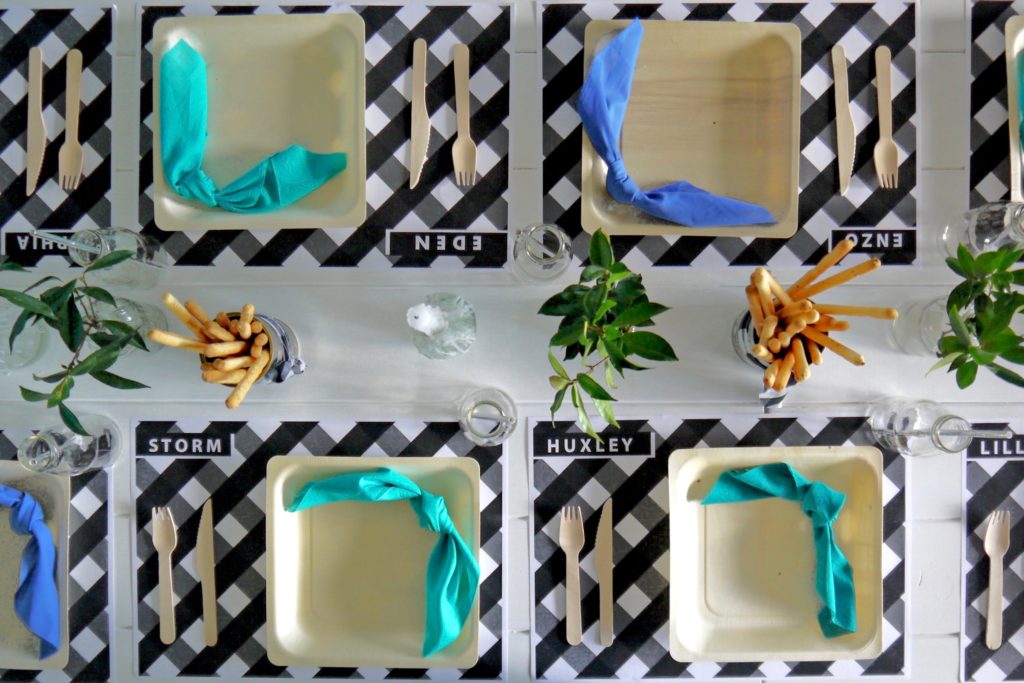 I wanted the party to feel like a real restaurant. We had a 'kitchen' where all the cooking was done and a restaurant area in a separate room. All elements of a restaurant were covered – menus, specials board (which they would be eating), and a takeaway table which just seemed too fitting for party favours.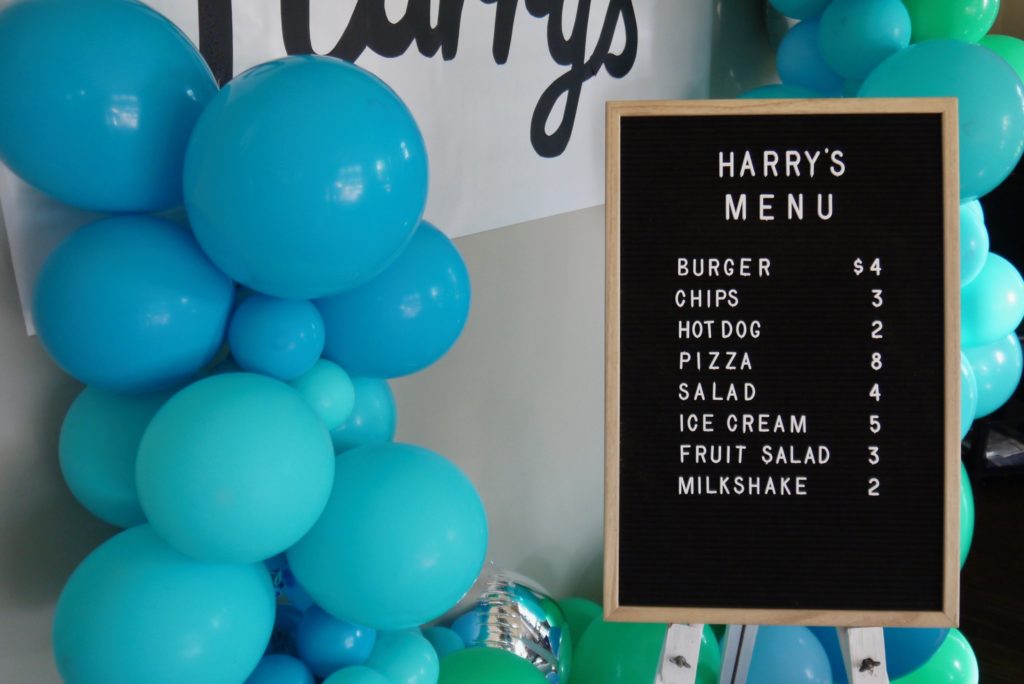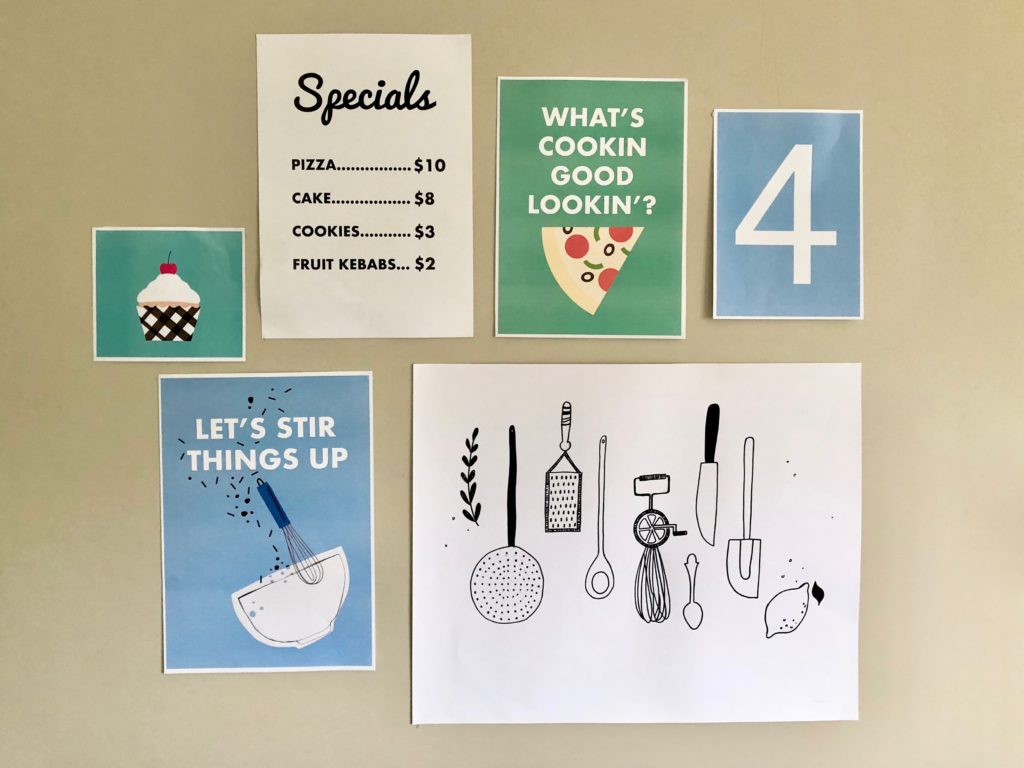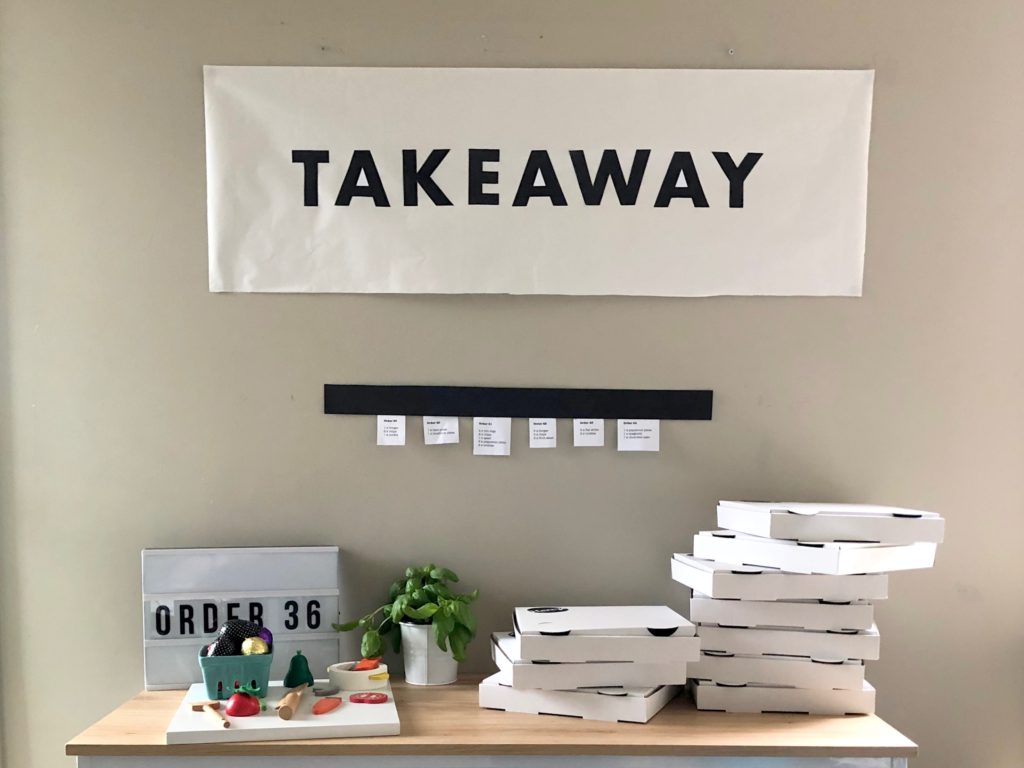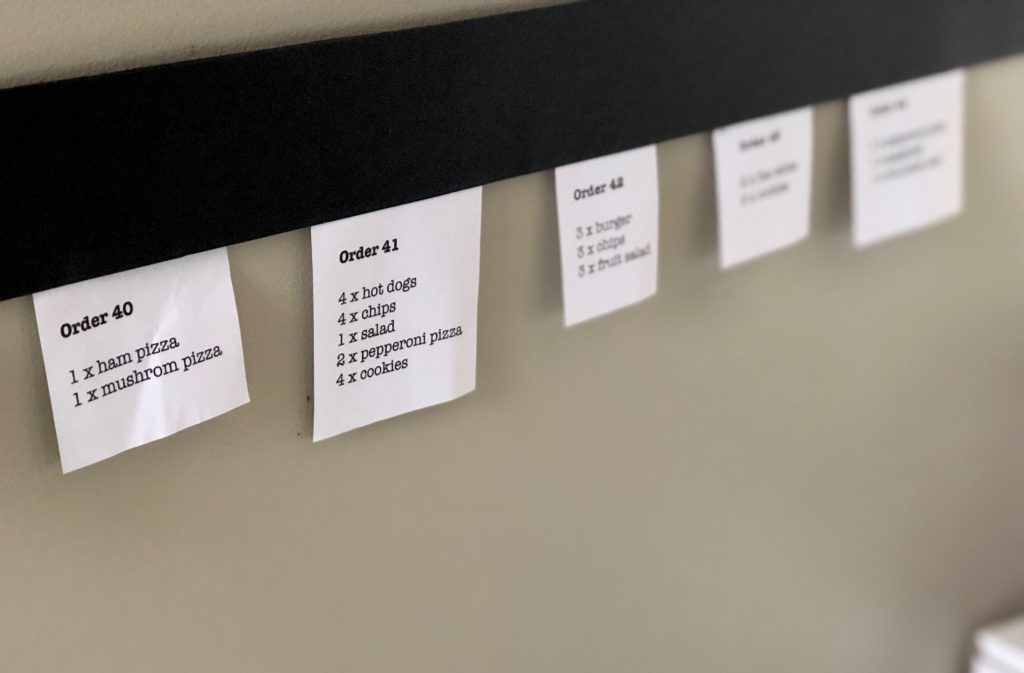 When children arrived, the first thing they did was find their chef hat and put an apron on. They were so excited and I'm pretty sure every parent snapped multiple photos of their kid dressed up. The first activity was to decorate their own cake. I was really worried this was only going to take five minutes with four-year-olds, but they all really took to it and took a long time concentrating on their creations. Swift outside activities were organised outside between cooking. The egg and spoon race (with easter eggs) proved to be popular and burnt off some steam.
[envira-gallery id="4396″]
The kids then decorated their own pizzas and made chocolate chip cookies. Pizzas and a cookie were eaten at the party, with fruit kebabs and a taste of birthday cake. Cookies were sealed in packages and taken home with their pizza box party bags and cake.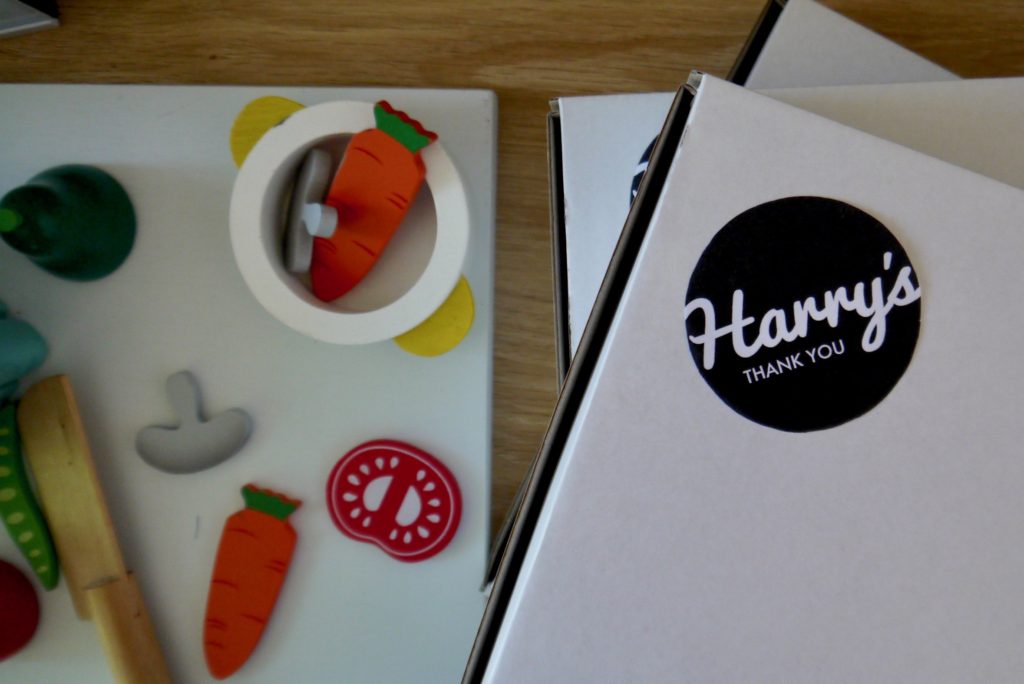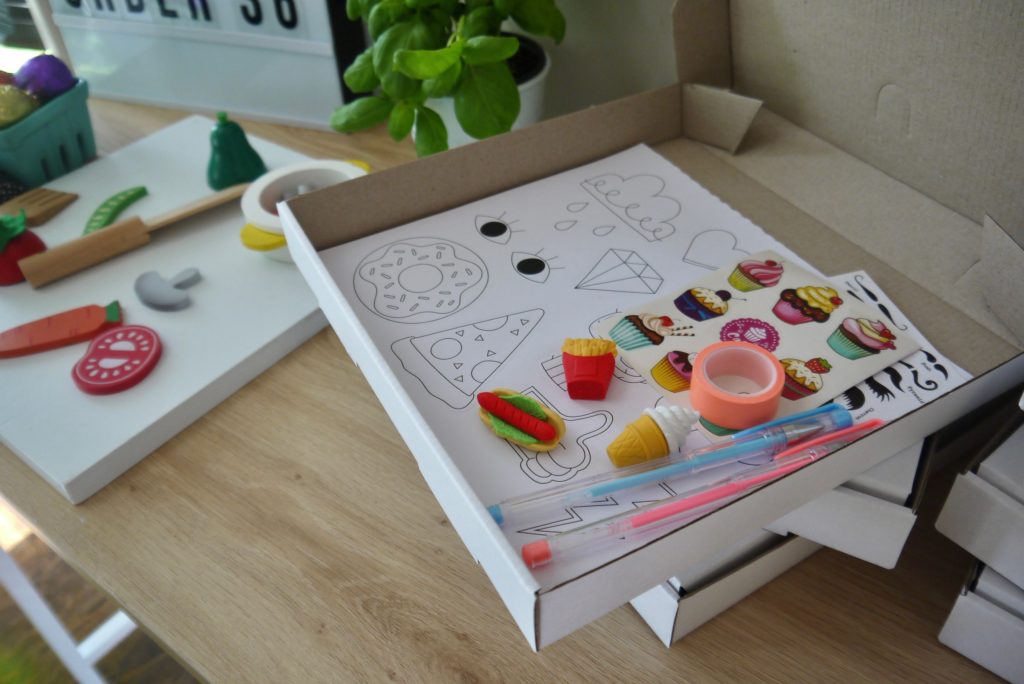 The venue was at Harry's grandparents' house. As much as I would have liked to use a separate venue, it's another added cost. There's a lot you can do within your own budget, you just need to think quite creatively, hit up the sales and hire when you can. I'm big on trying to keep waste to a minimum, so I use props which can be used time and time again. It's amazing what you can use things for sometimes. I spend a lot of time in places like Kmart, turning things upside down, balancing plates on top, and thinking, that could look awesome for food displays. For Harry's cake table, I used display cases, pot plant holder and small white compotes.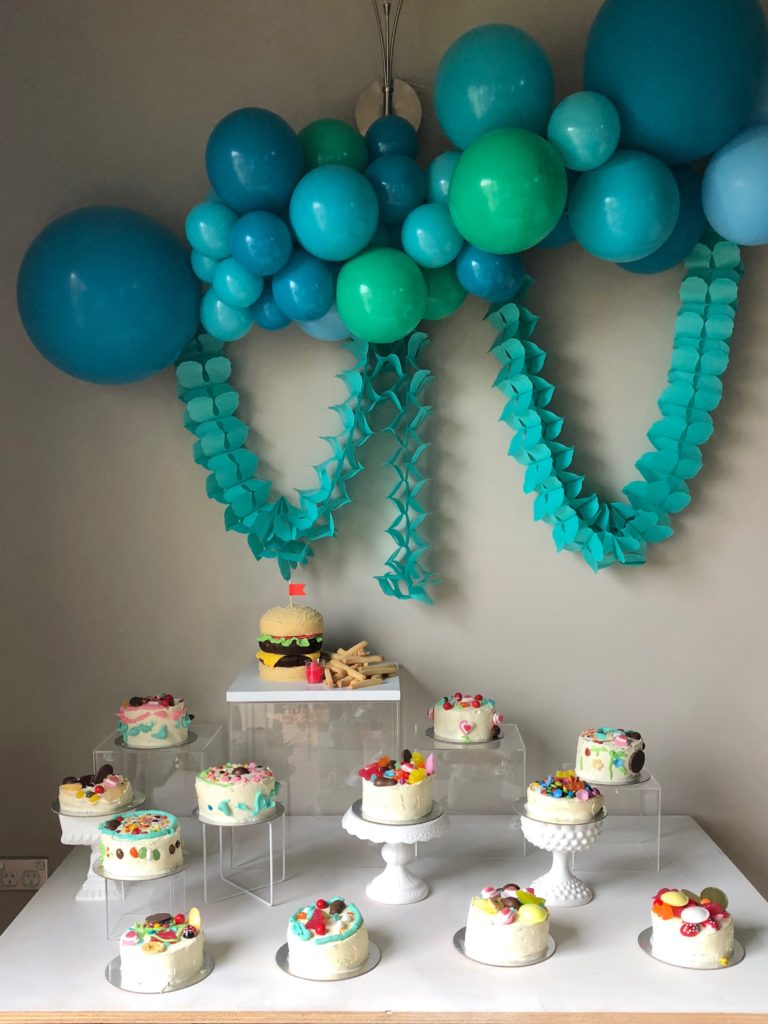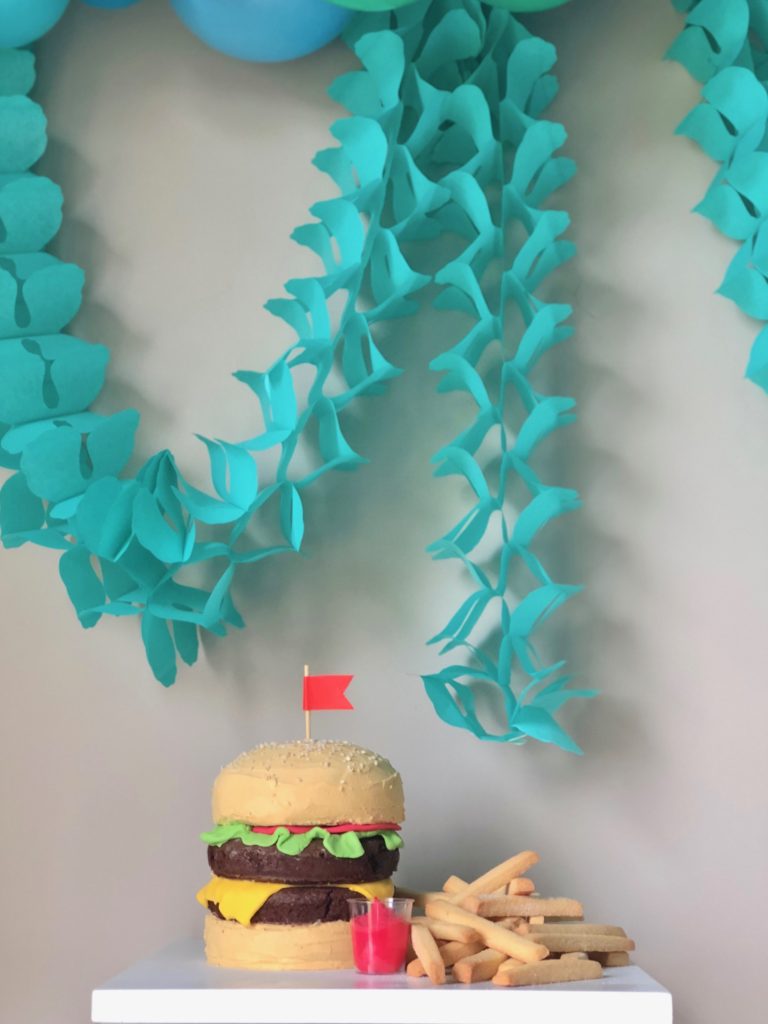 VENDOR CREDITS
Pizza boxes: Pop Roc Parties
Bamboo plates and cutlery: Kmart
Styling, furniture & props, cake, aprons and balloons: Hey Sugar Styling
Find Hey Sugar Styling on Instagram, Facebook or the soon to be launched website.