This pretty kids Halloween party, submitted by Courtney of the House Party Collective over in the US (based in O.C, California and Utah), was an epic and modern Halloween extravaganza of a party!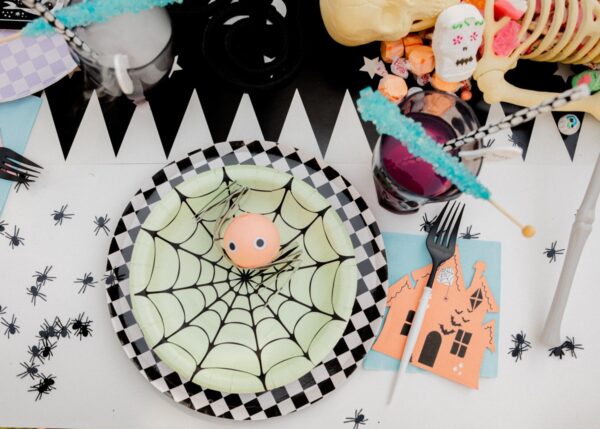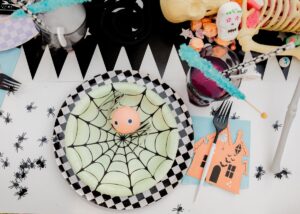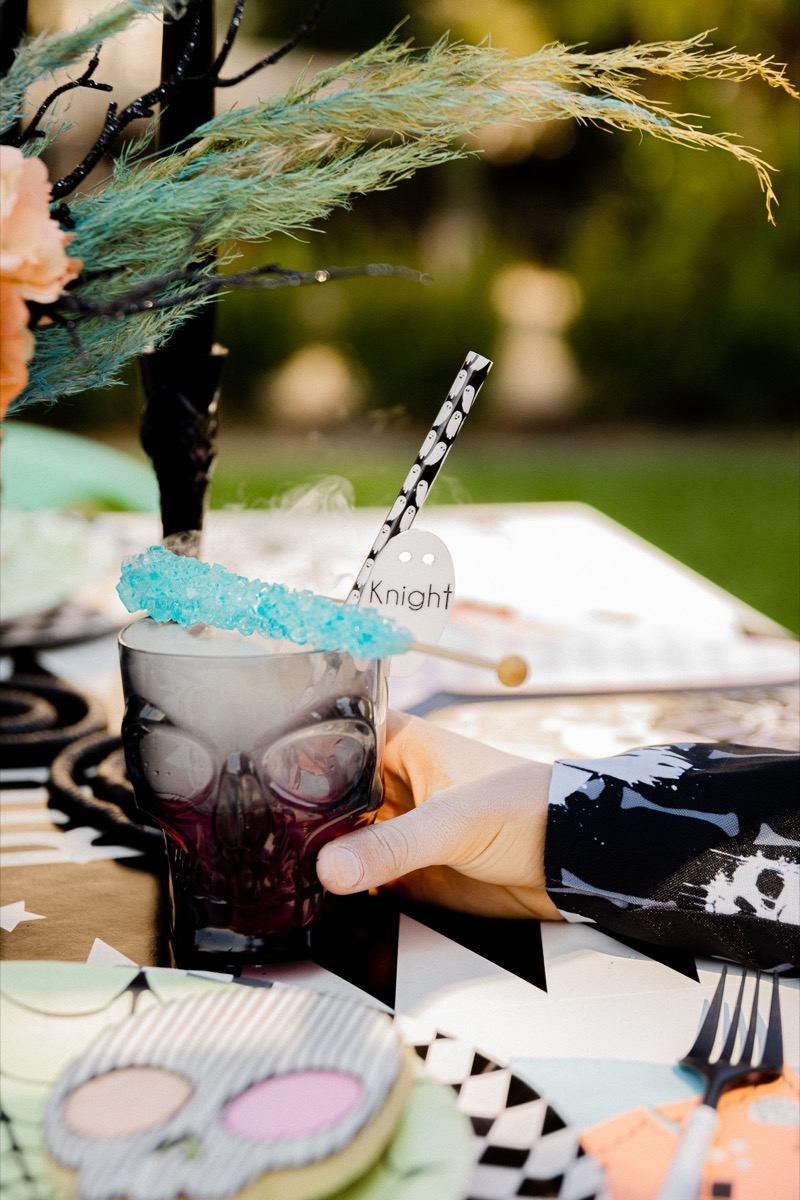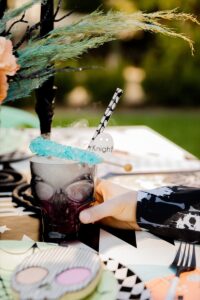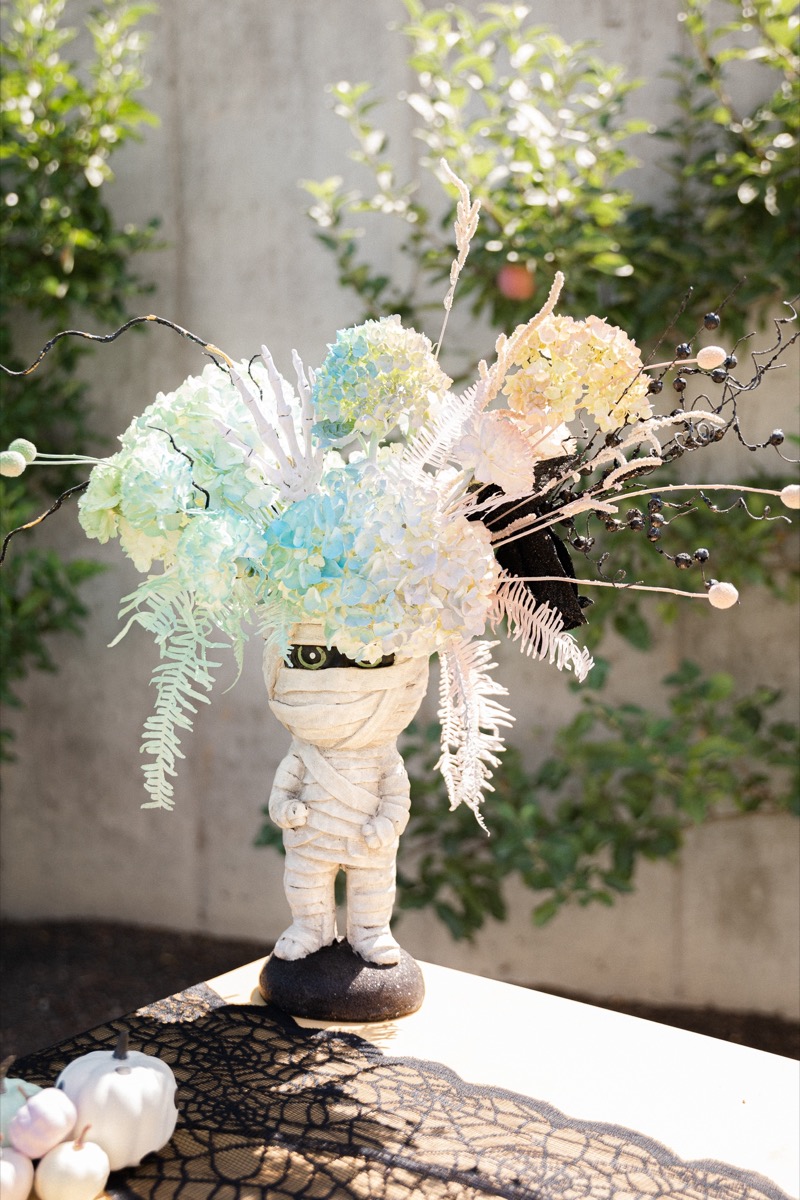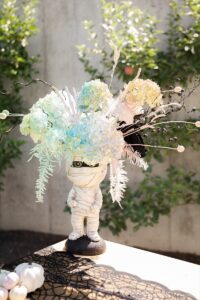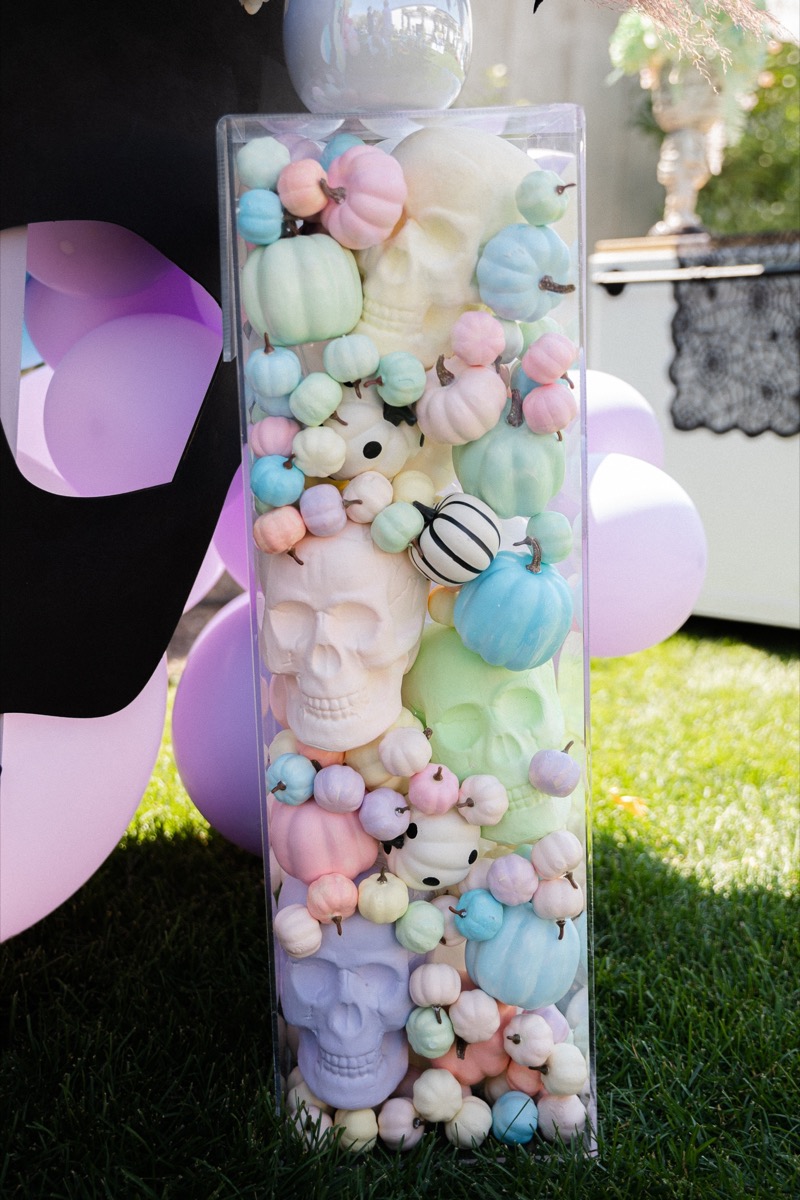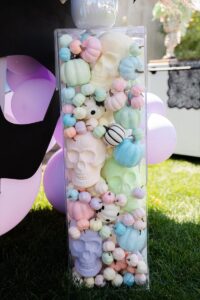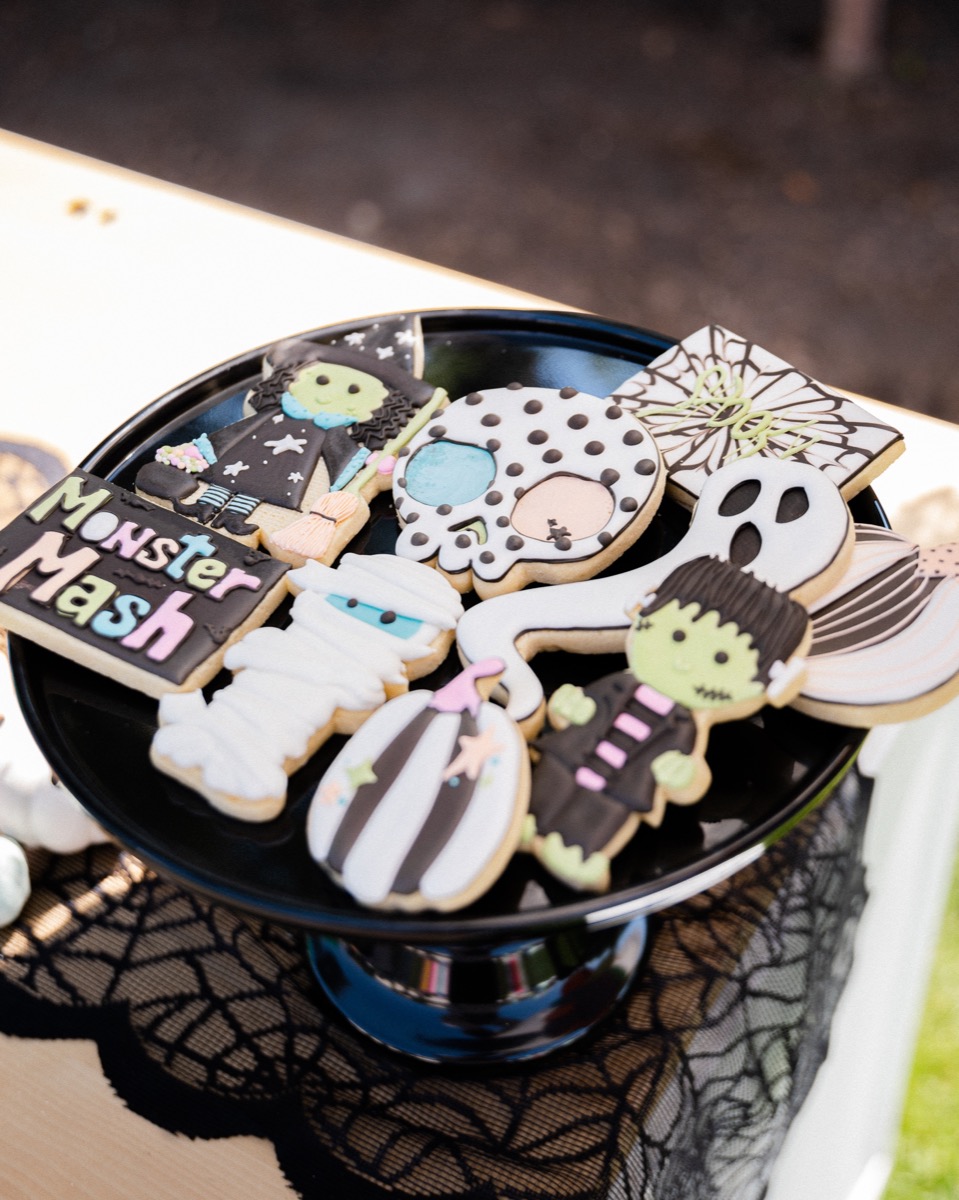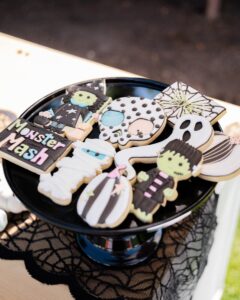 Details from the pastel Monster Mash Bash
Make sure you scroll right to the bottom of the page to find the list of O.C vendors featured in this party, and don't forget to check out their socials for more photos!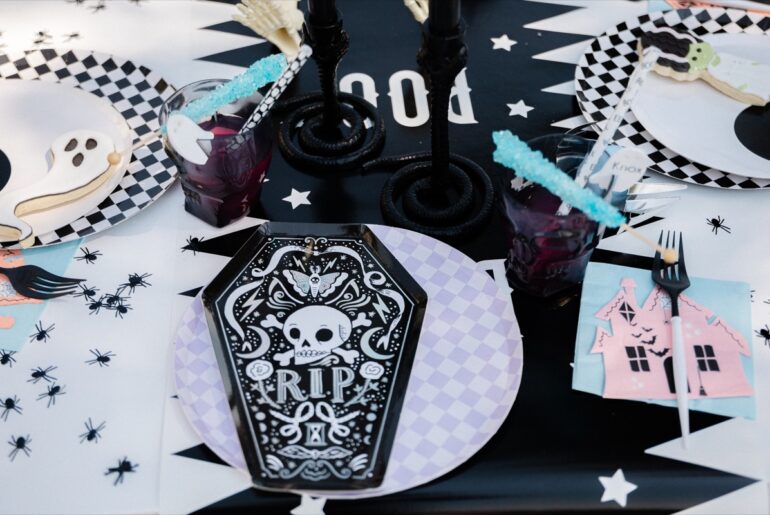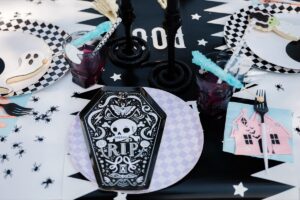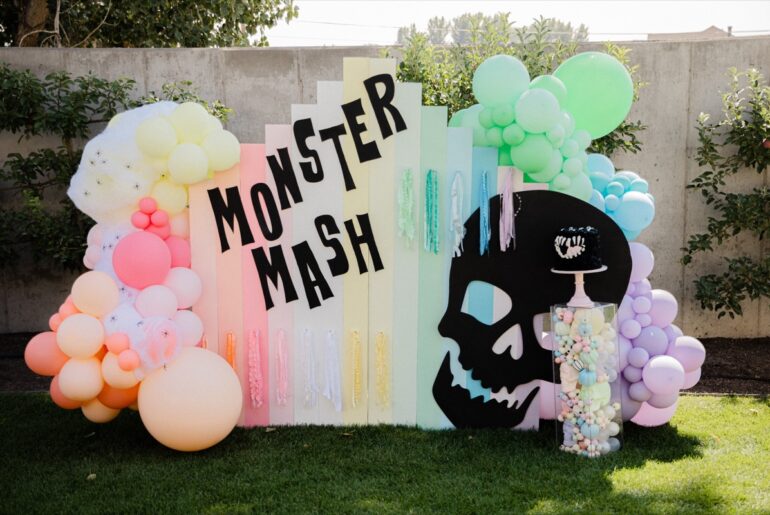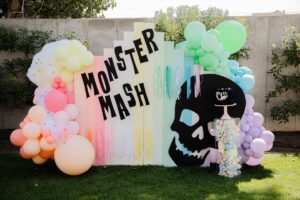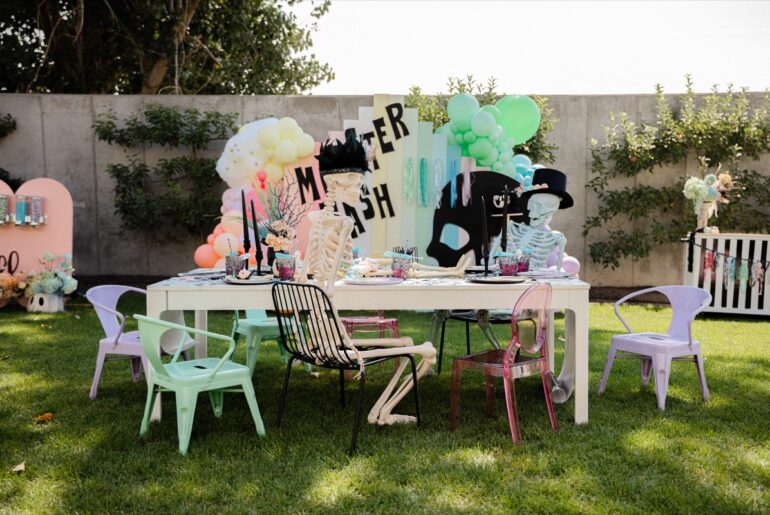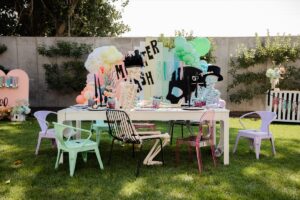 Some highlights from this party included a beautiful white jumping castle (bounce house), a skeleton clad candy graze for the table, a shag cake featuring scary monster teeth and an epic self-serve candy wall (we are in love)!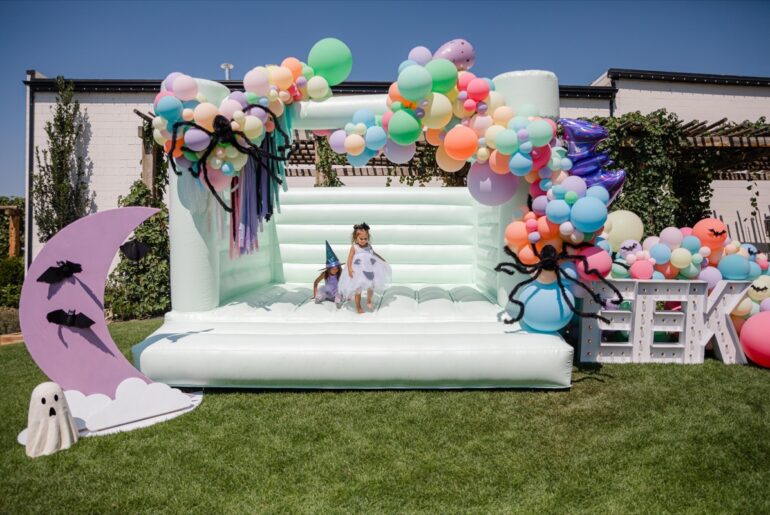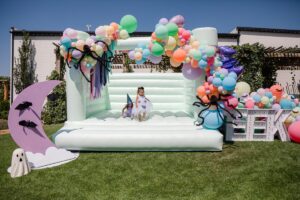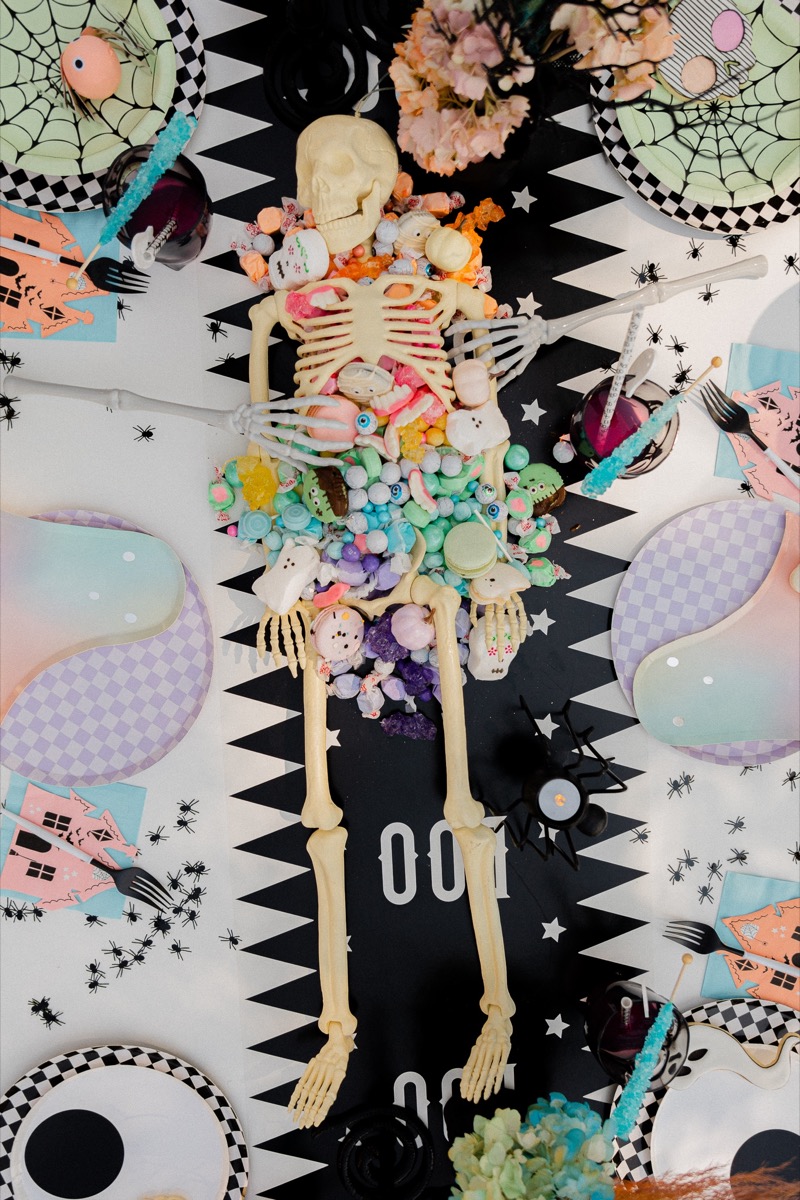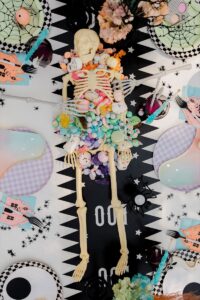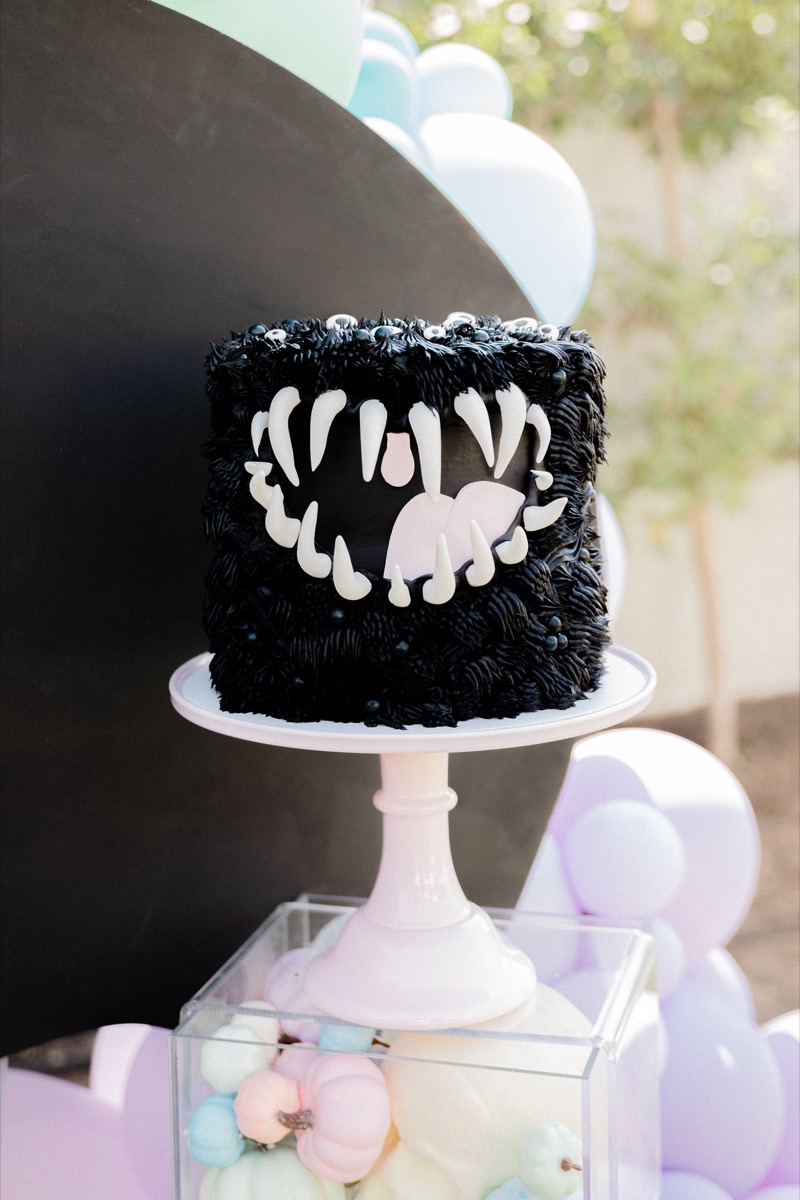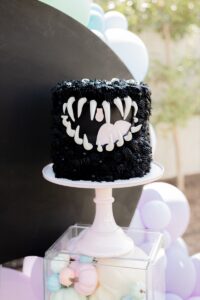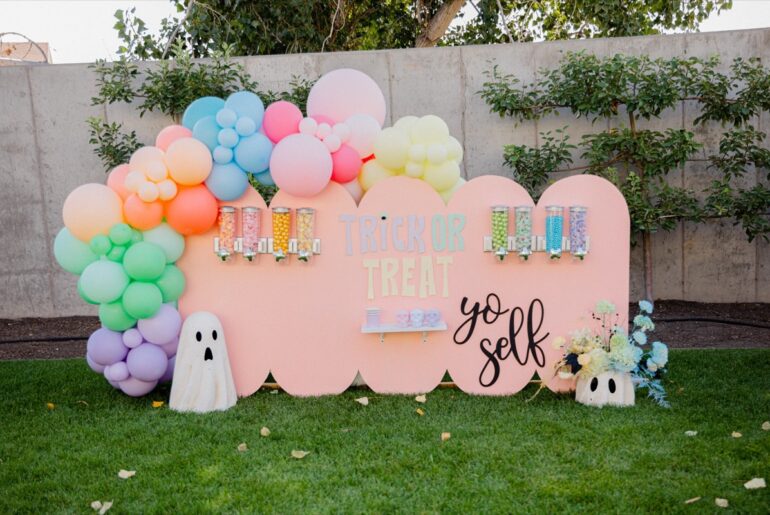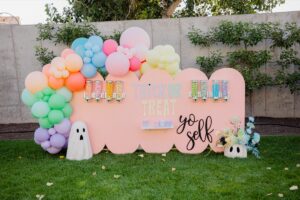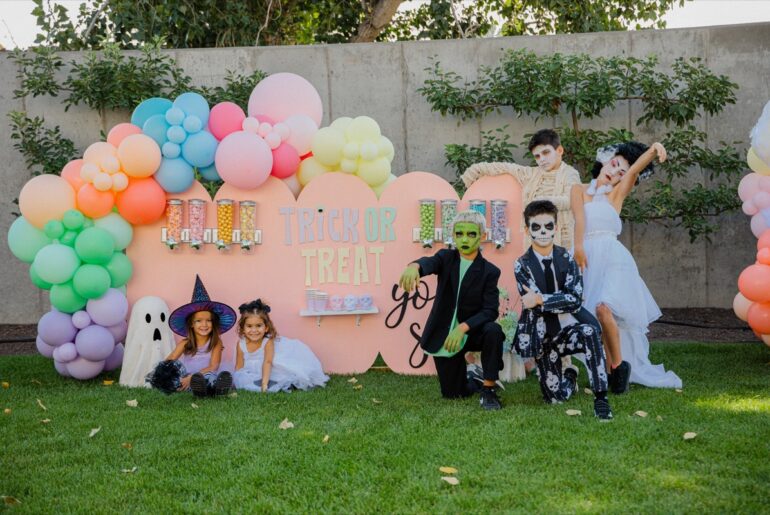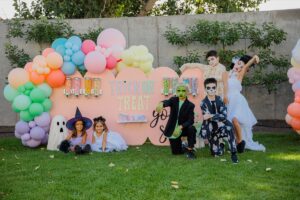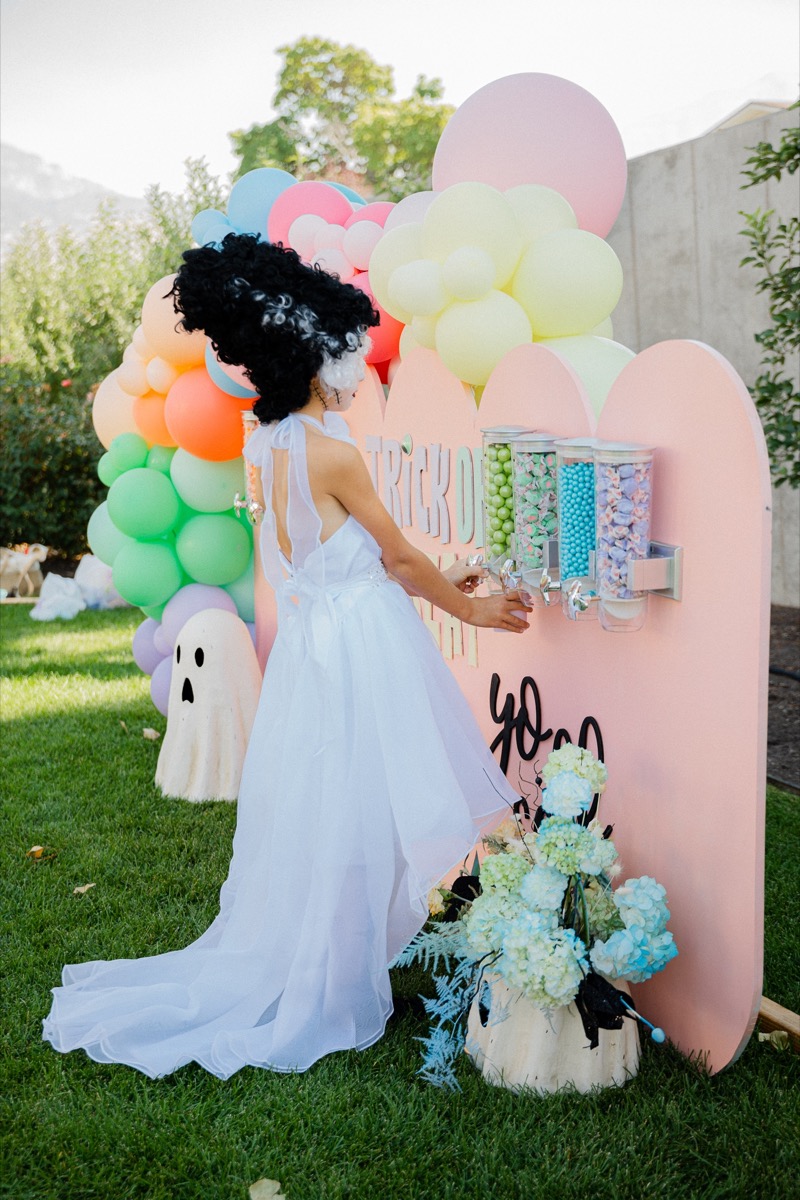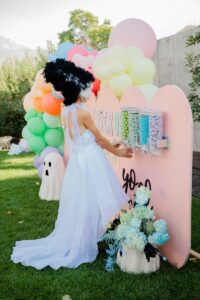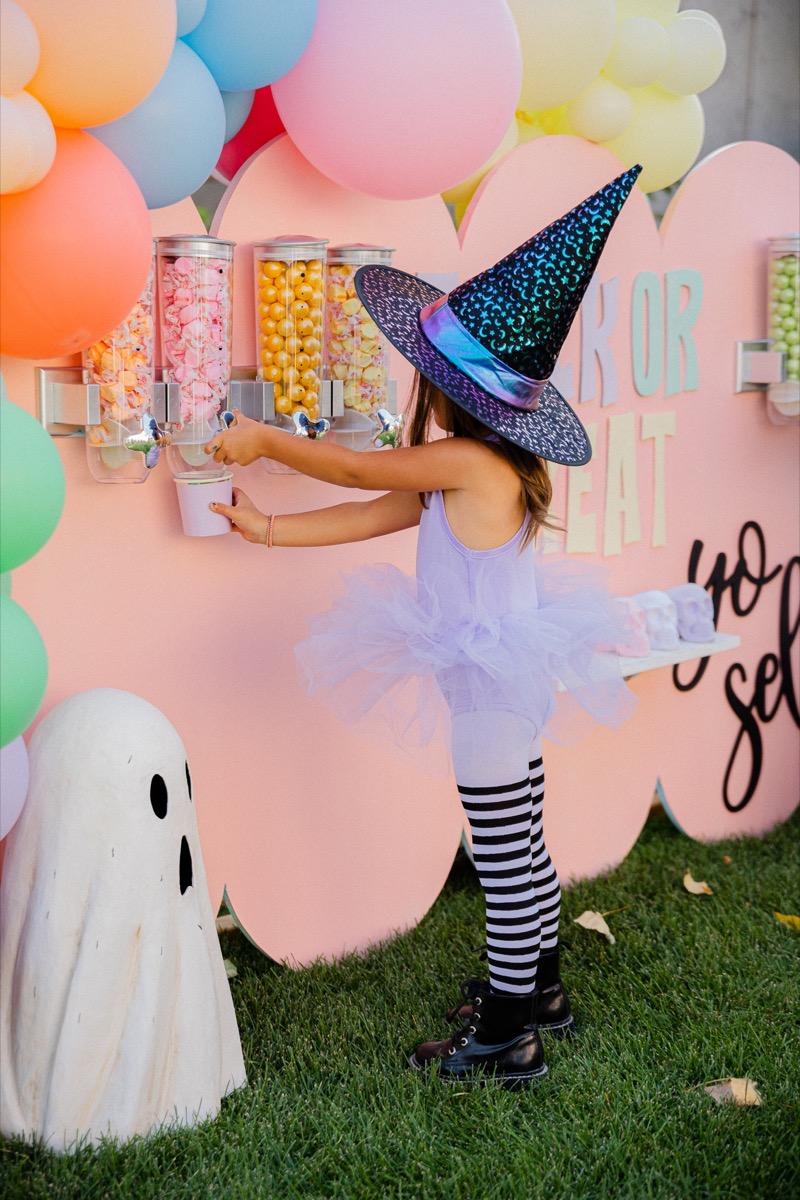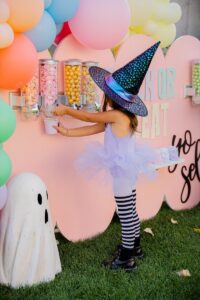 Here us a little more about this party from Courtney.
"Our vision was to create a kids halloween party where pastels are the new orange with a twist of funky. We used traditional Halloween pieces in our floral vases and created a feast for the kids on our kid's luxury tables and chairs. We made the ombre backdrop and set up some of our party rentals including a modern bounce house, candy carts and dressed up my kids and their friends to be the characters of the party. Other vendors in our community came together with balloons and treats for this Monster Mash Bash!"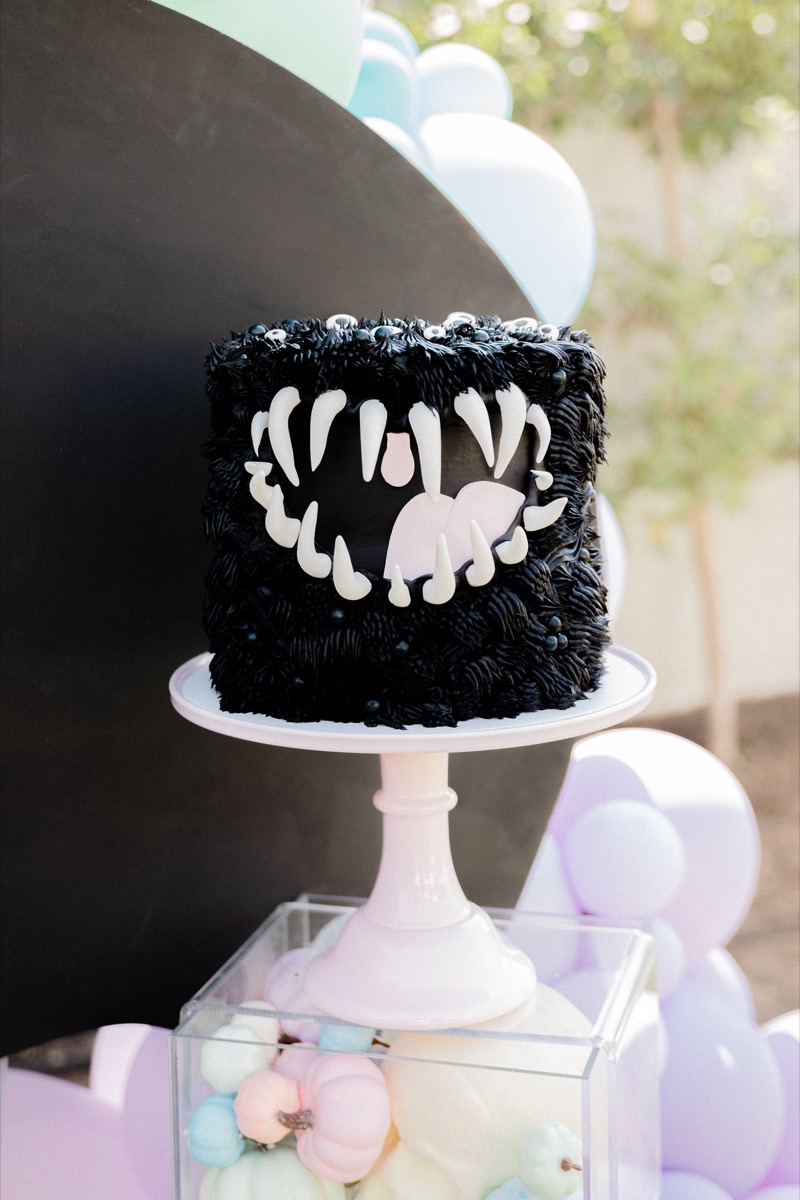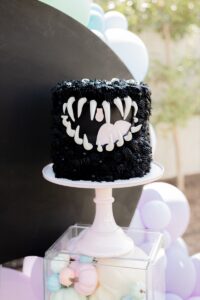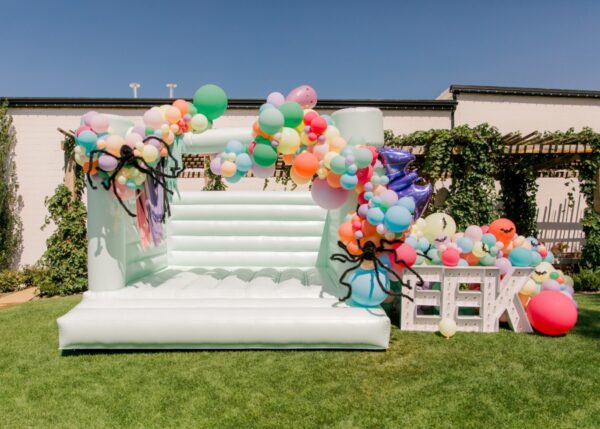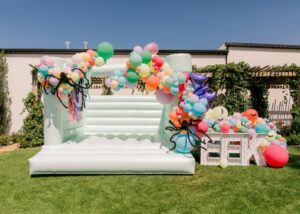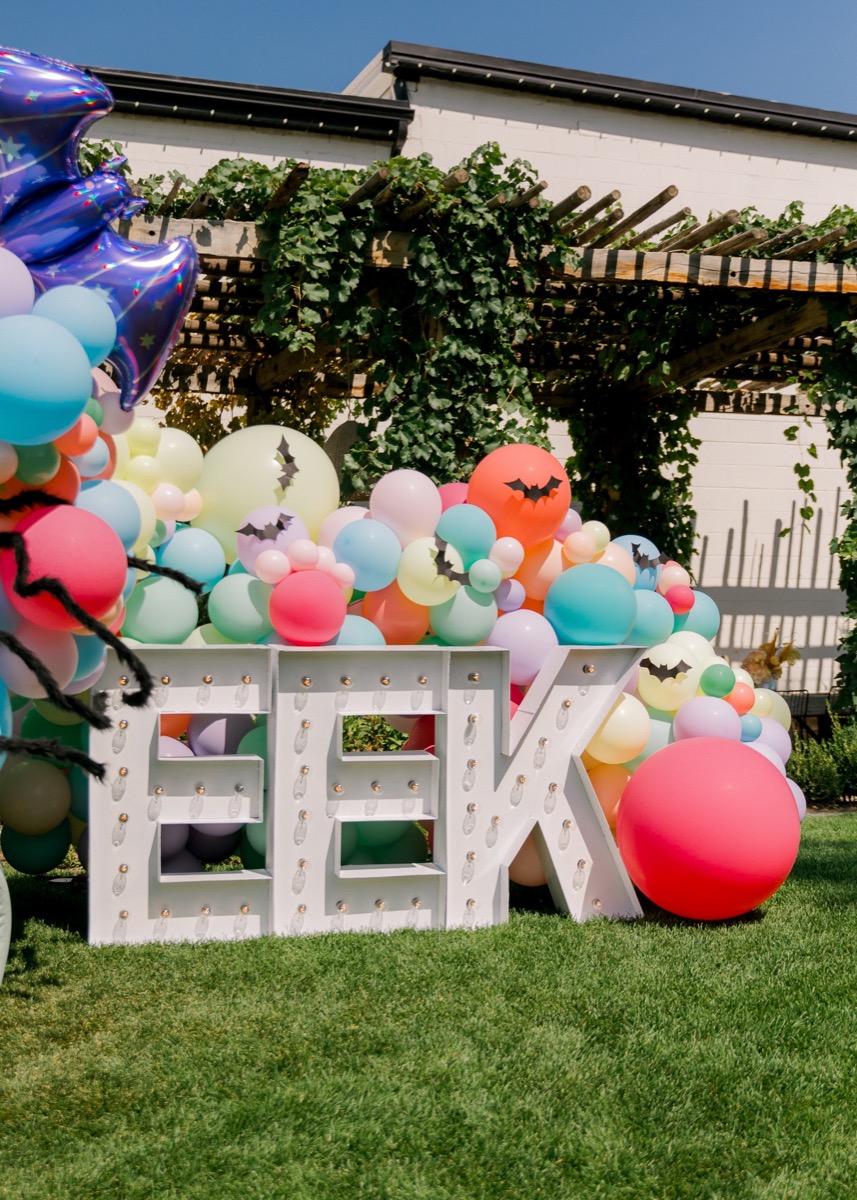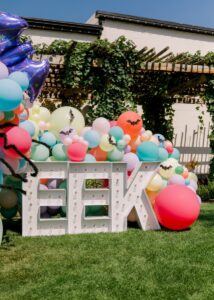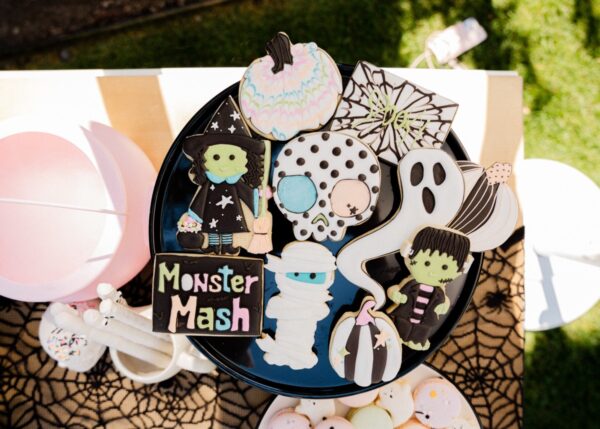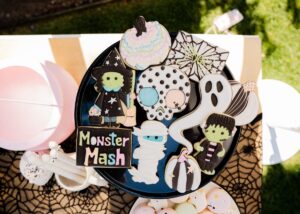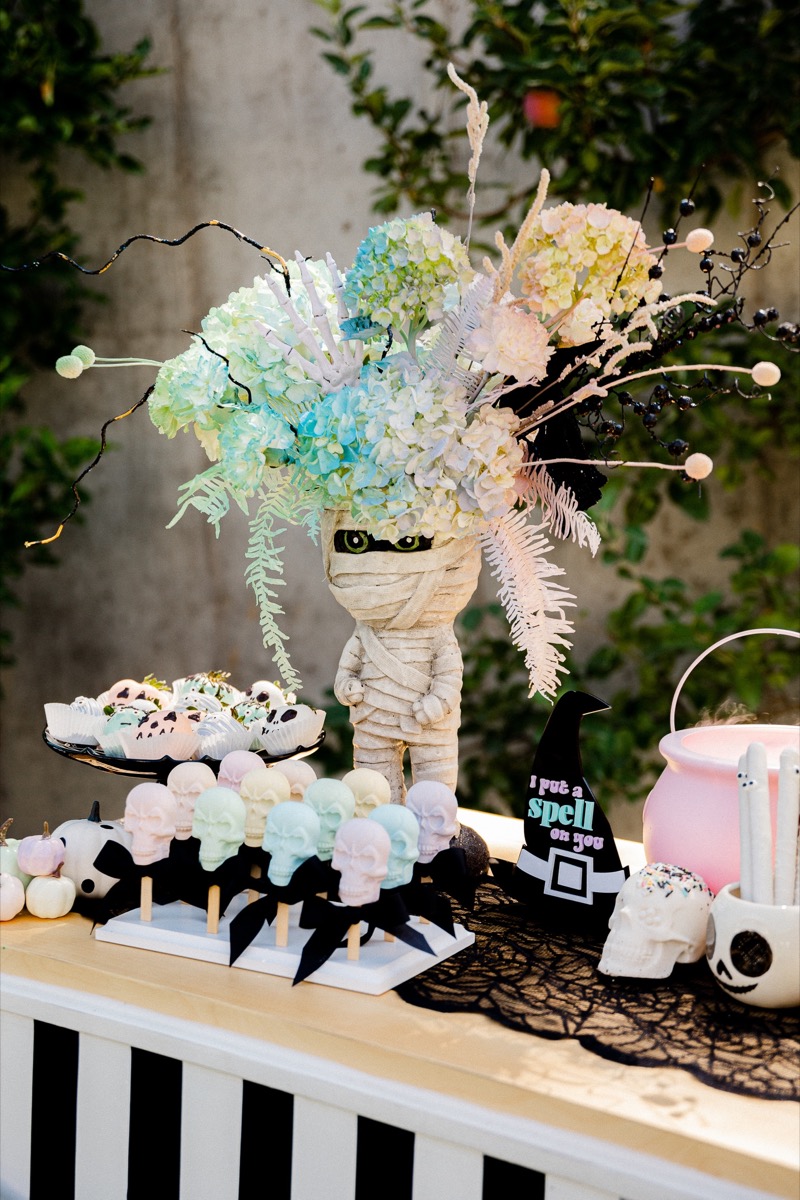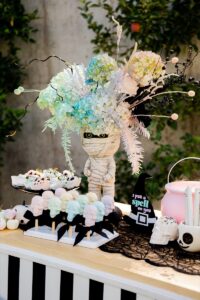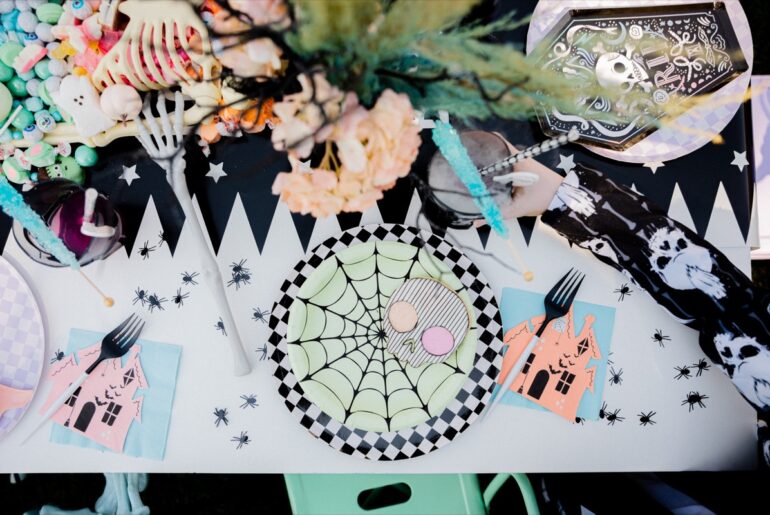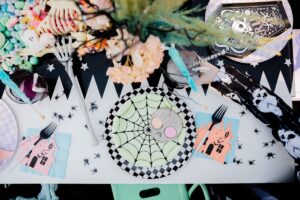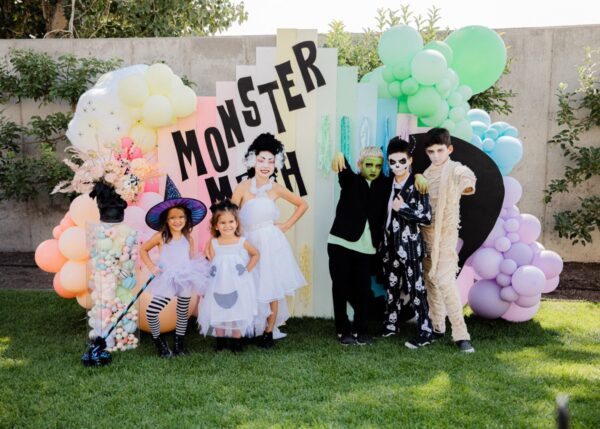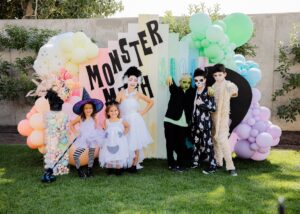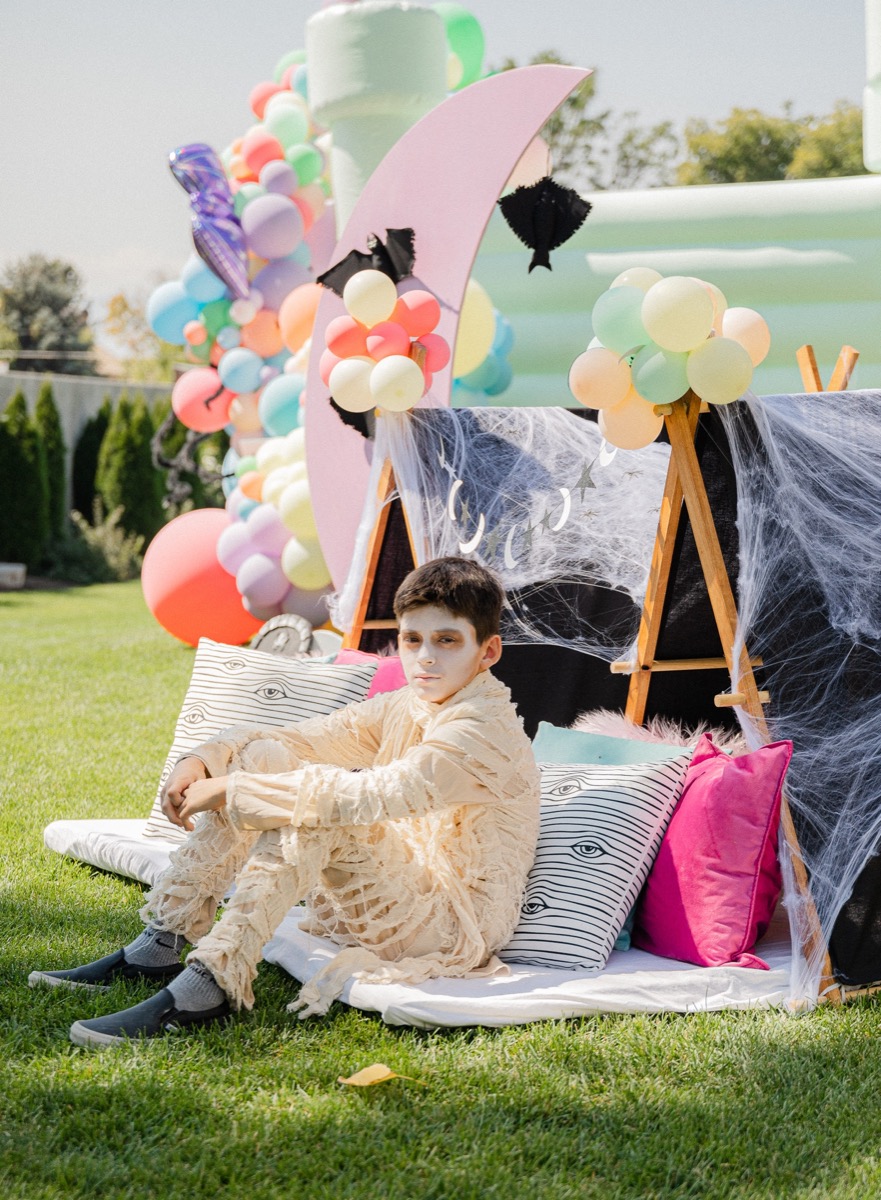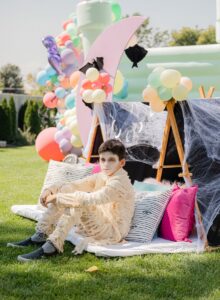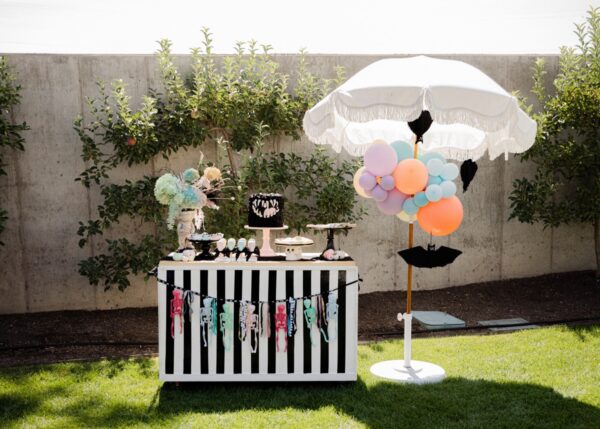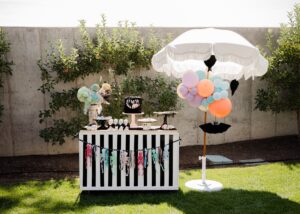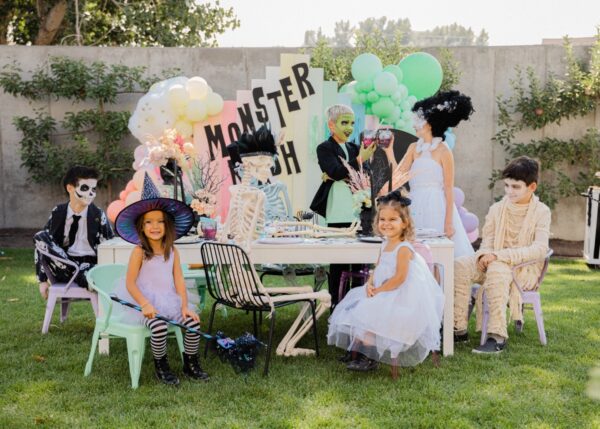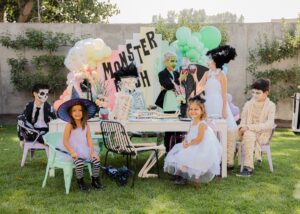 Vendor Credits
Styling | @housepartycollective @jenniferruthevents
Venue | @thewildoak
Rentals | @housepartycollective
Balloons | @popparkcity
Marquee letters | @alphalitslc
Photographer | @aubrey_taiese
Tents + moon | @camp.slumber
Cake + cakesicles | @cakepartyco
Cookies | @radcrumbs
Macarons | @dashofsash
Partyware | @bonjourfete
Strawberries | @karmens.sweets
Candy | @zurcherspartystore
Makeup | @spectactularfacepainting
Florist | @southworthfloral
Acrylic sign + woodworking | @madefeomholm