With the onset of the third wave of Covid infections in Sydney, it was looking like it was going to be a small NYE for our team at Confetti HQ. We decided to put some #partysmallerpartyharder plans into action to create something special for our 5 guests.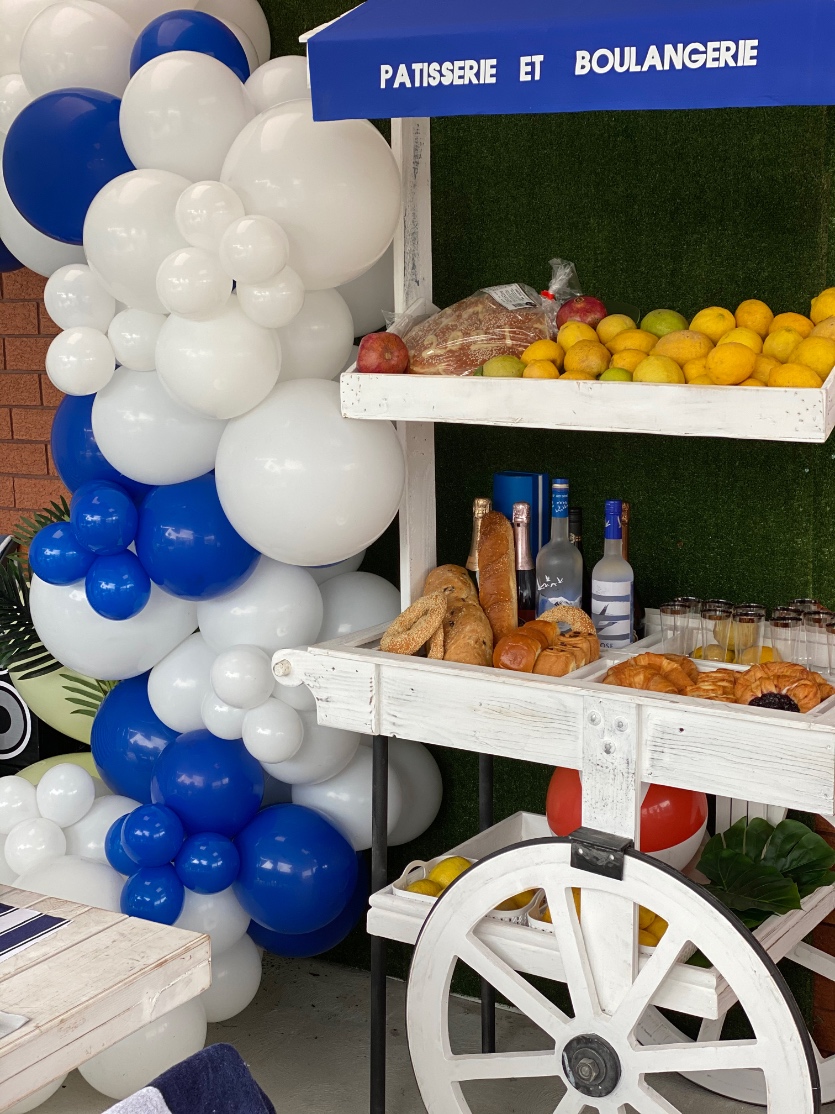 Since 2020 has also been a year of limited travel, we decided to get creative and style a little French-themed picnic BBQ inspired by the Mediterranean and the French Riviera. With little time for shopping, we created a small scene to wow our guests.
Our party featured mainly blue and white colours with a striped motif. Here is how we created our small French-inspired do.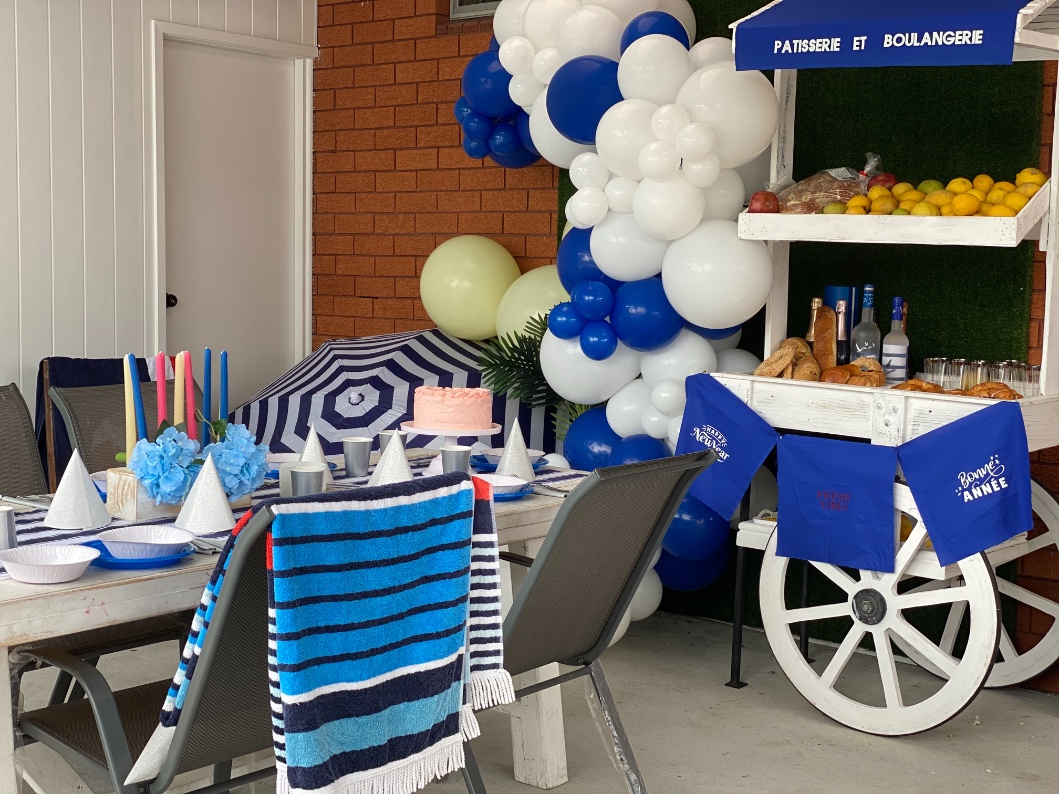 Small French Riviera themed New Year's Eve party
Table styling
We started by adorning our table with a runner made of striped canvas fabric. We kept all the table accessories blue, white and silver. For the centrepiece, we used a dinner candle stand and added some magenta into the mix for a bit of fun.
Cart
Rather than a traditional bar cart, we styled up a vintage cart (ours was custom made from Bench & Table, but you can hire them from many prop places). We added pastries, bread, sparkling wine and sparkling wine glasses to it – everything our little party of 5 needed for NYE! We also added some lemons for a bit of fun! For a bit of an authentic feel, we created a sign/awning with our Cricut Joy and Cricut Easy Press Mini. Seriously cute!
The awning was created using fabric that was approximately 1 metre long and 90cm wide (about as wide as the cart). We added the words 'Patisserie et Boulangerie' to the bottom short side of the fabric.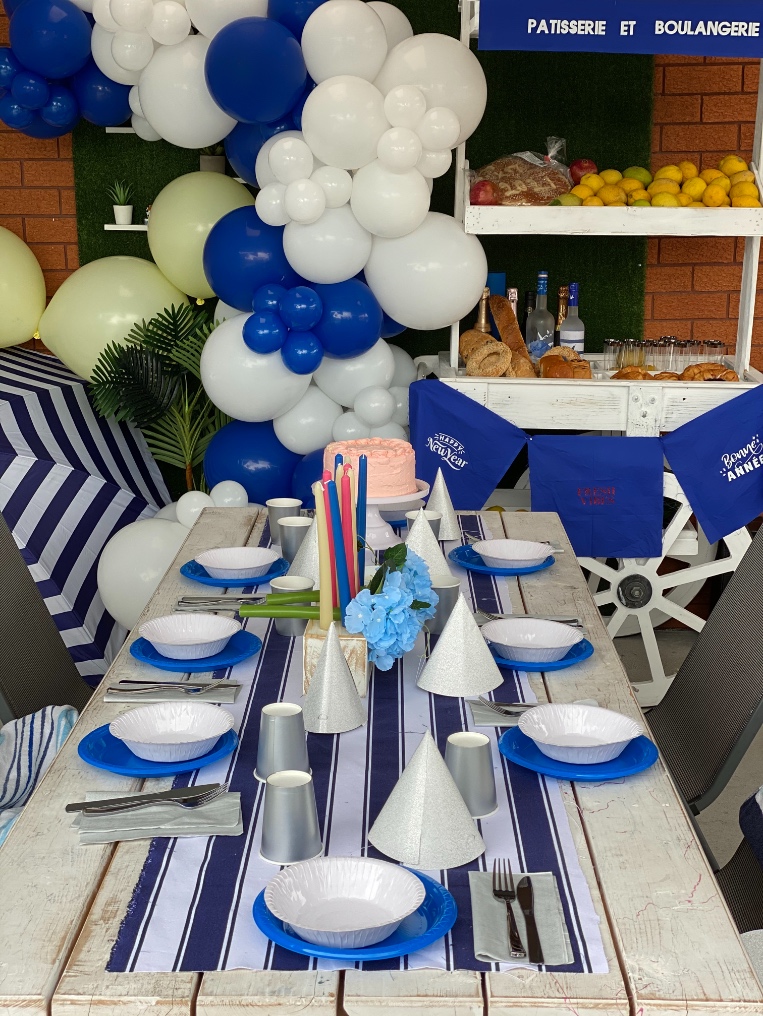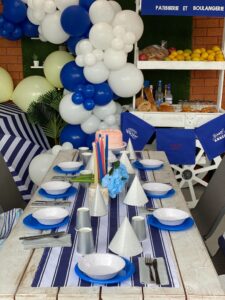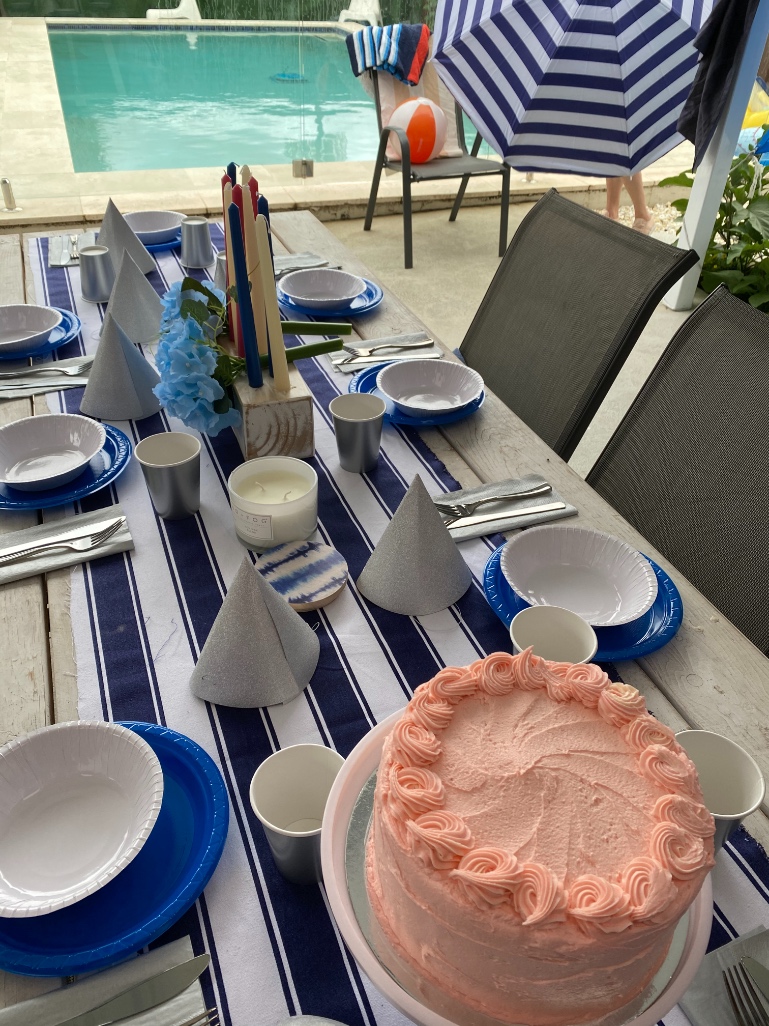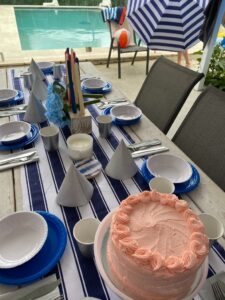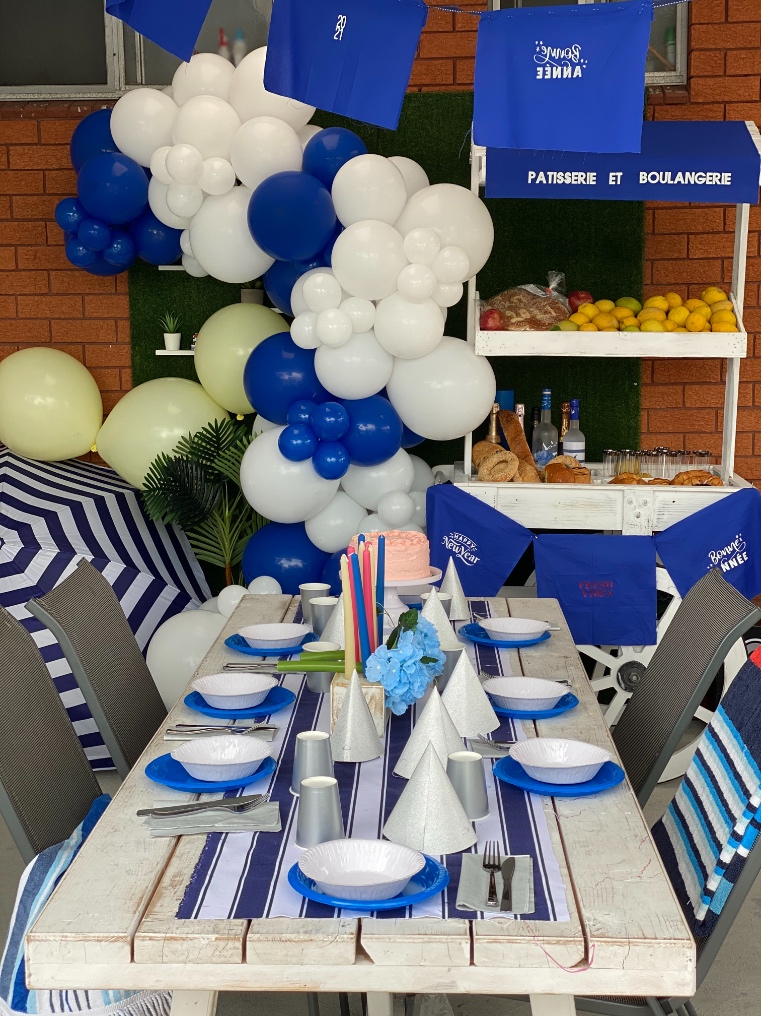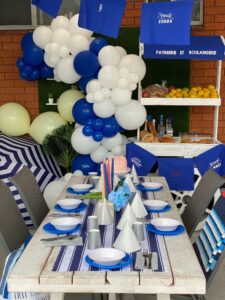 To do this, we created a design and applied it on to our fabric. We created a design in the Cricut Design Space. using one of the fonts, called 'Nates ABCs'. We cut the design using our Cricut Joy, using the white smart iron-on vinyl.
Using our Cricut Easy Press Mini, we ironed our cut out onto the fabric, Once this was complete, we strategically placed the fabric onto the cart.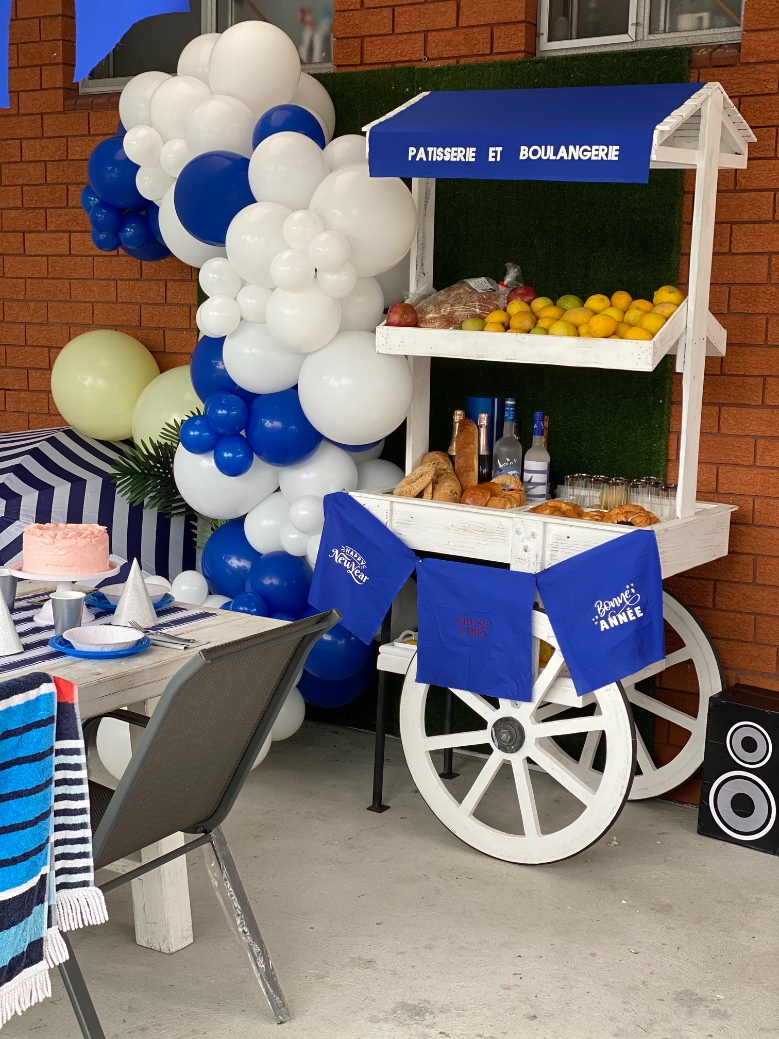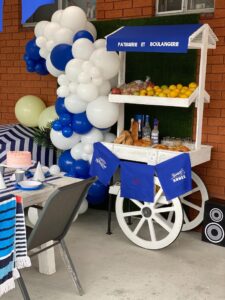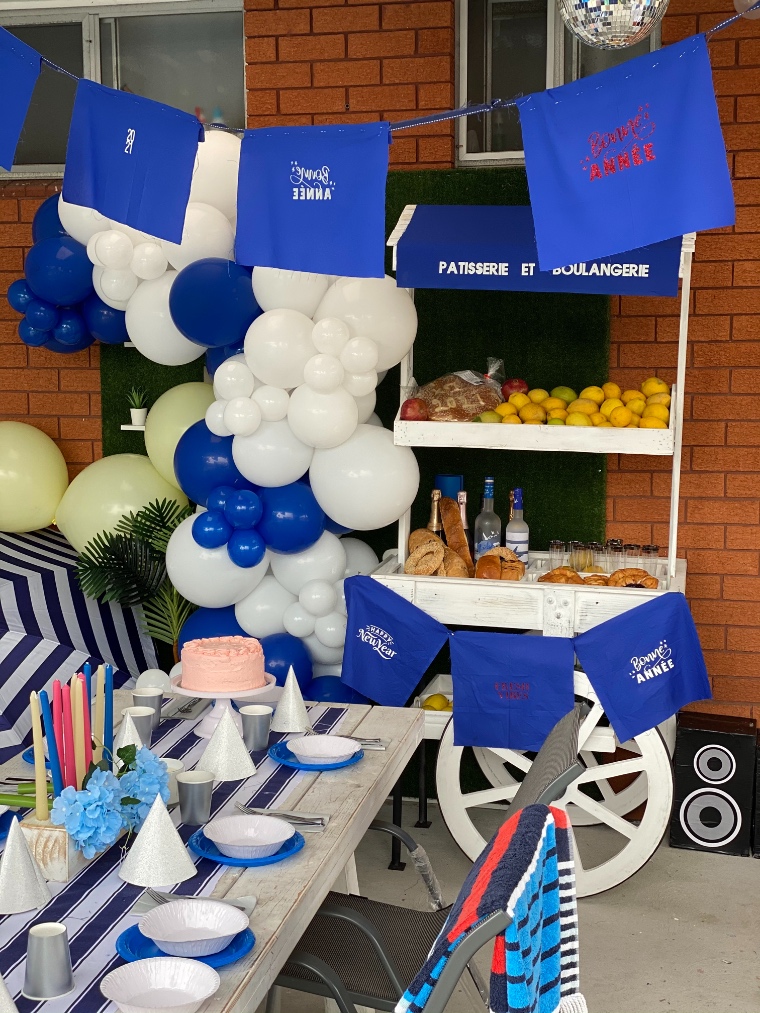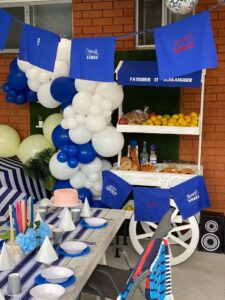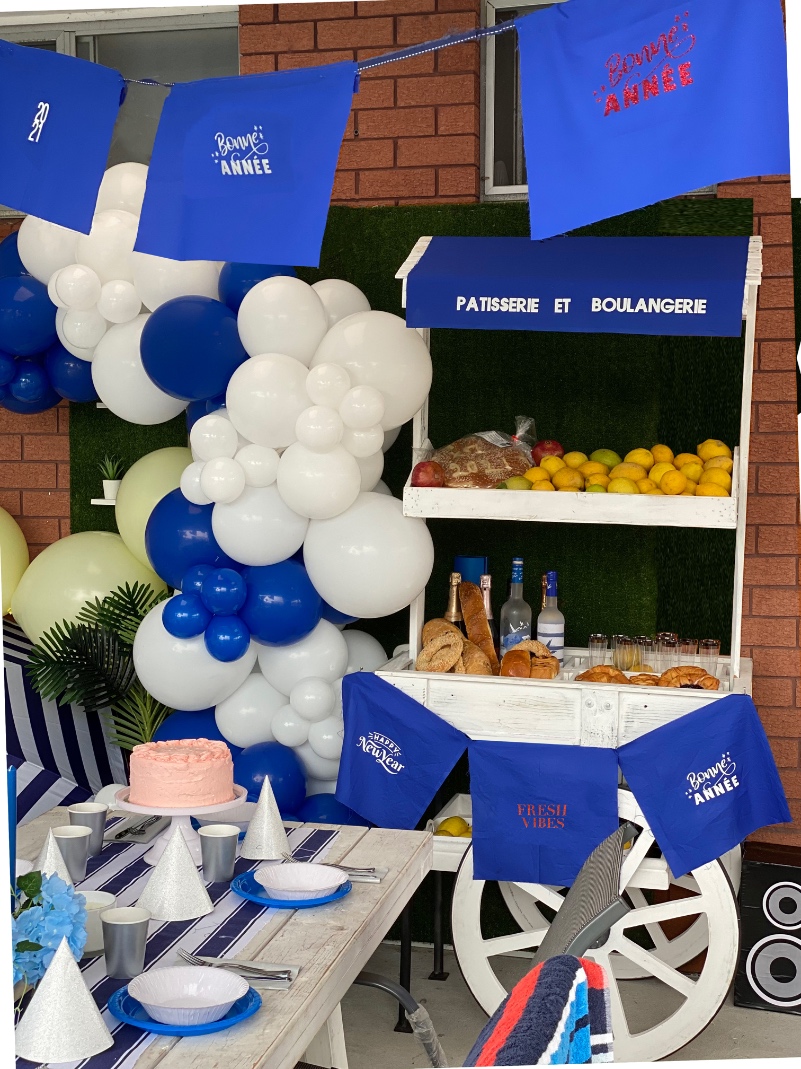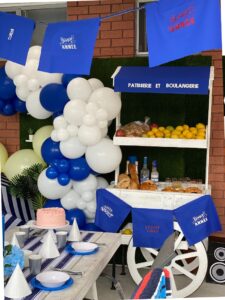 Other decor ideas
To give our space a touch of a cute little French village, we also created some simple bunting style flags with 'Happy New Year', Bonne Annee, and 'Fresh Vibes' because that's just what we need for 2021! The 'Happy New Year' and 'Bonne Annee' graphics were from the Cricut Design Space.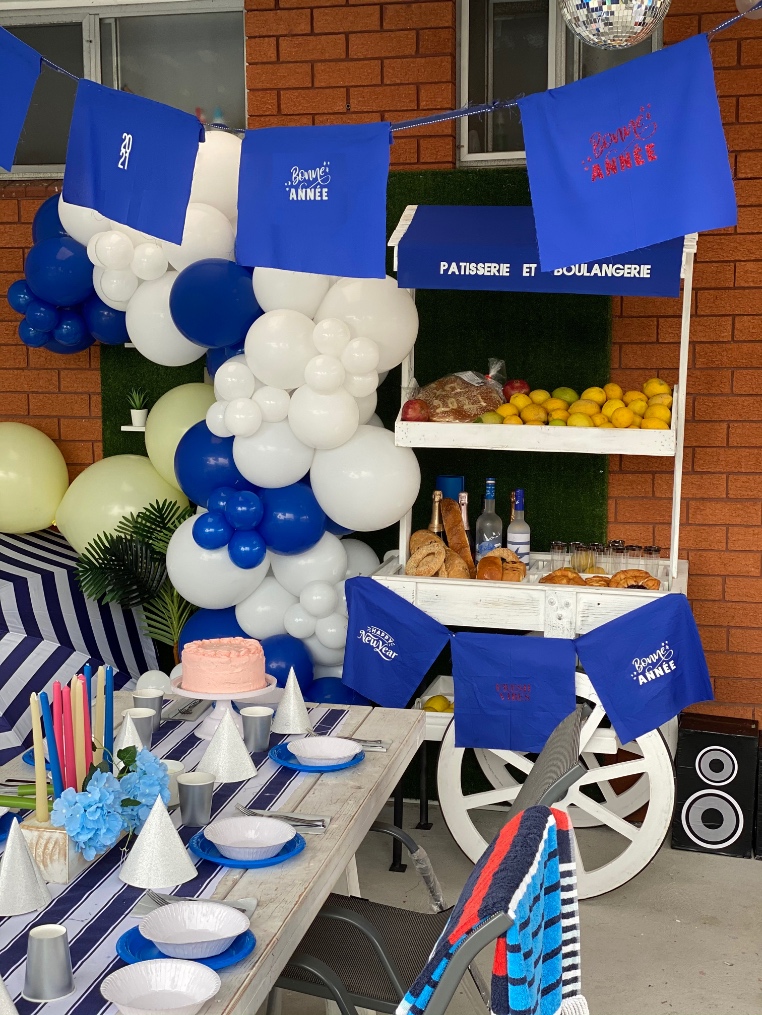 Of course, our space would have not been at all complete if it were not for the awesome balloon work of our friends at Balloon Glitz.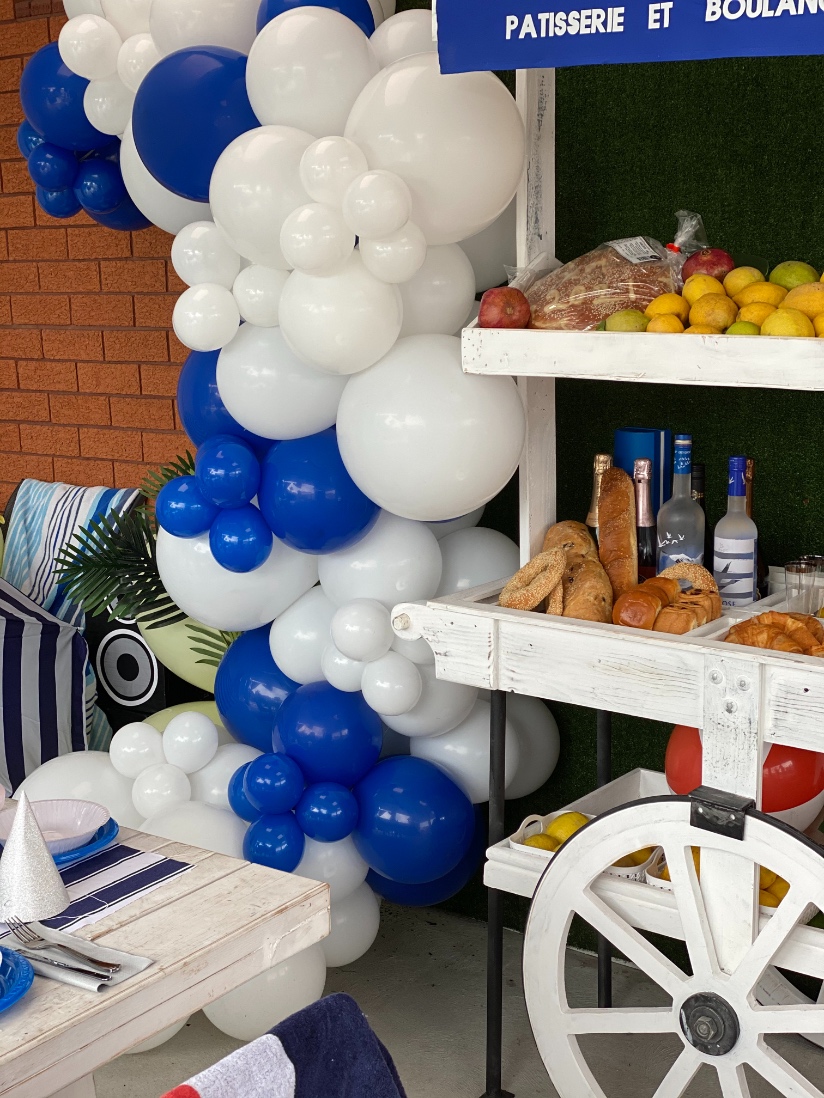 To finish off the look, these cheap beach umbrellas from Bunnings were perfect!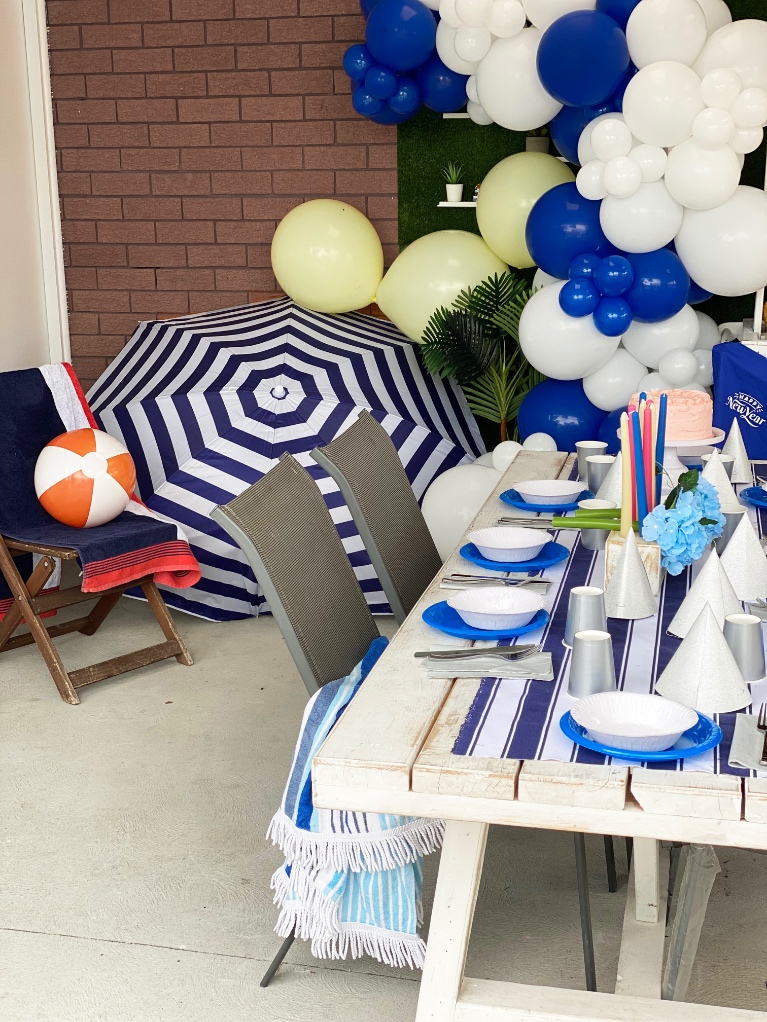 Want more French Riviera-inspired party ideas? See them here!