Why does NYE evoke so many images of sparkly and glittery things? NY Times suggests that being the 'biggest, and last, bash of the year', it is only fitting. Not that we're complaining. We love everything glitter and confetti! That's why we were excited to feature this sparkly New Years' Eve Glitterbomb party shoot by Melbourne photographer Neiyo!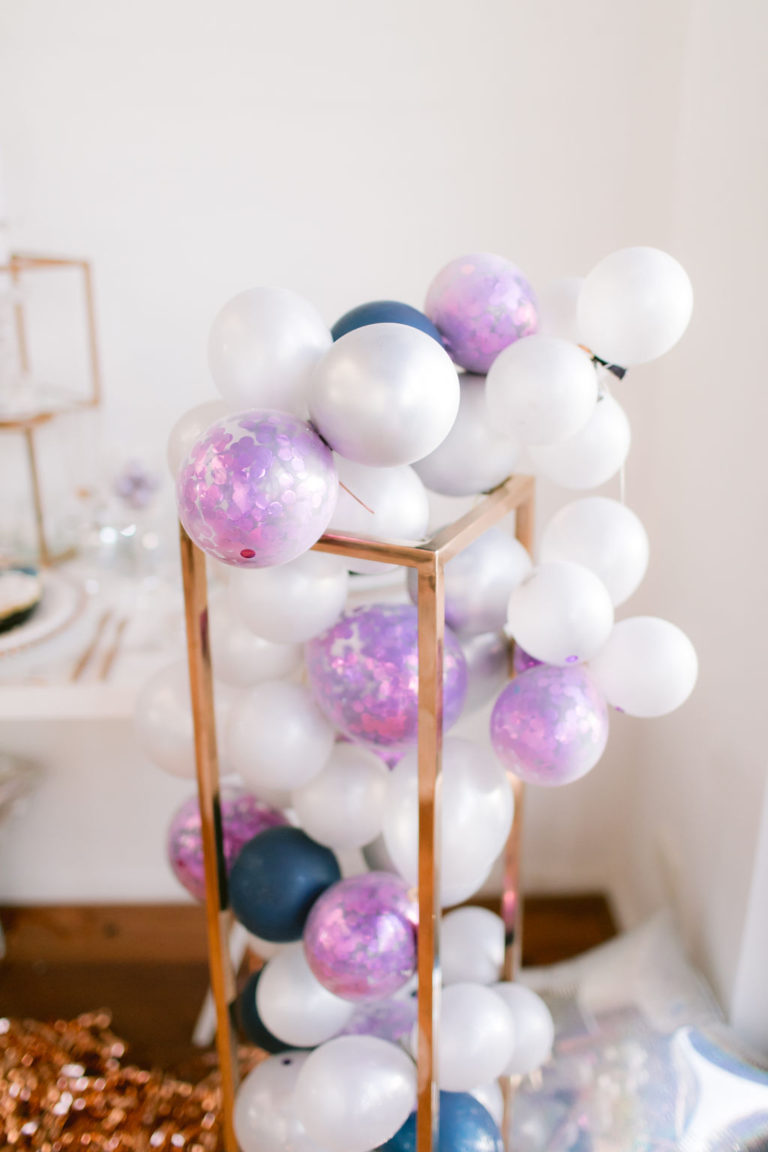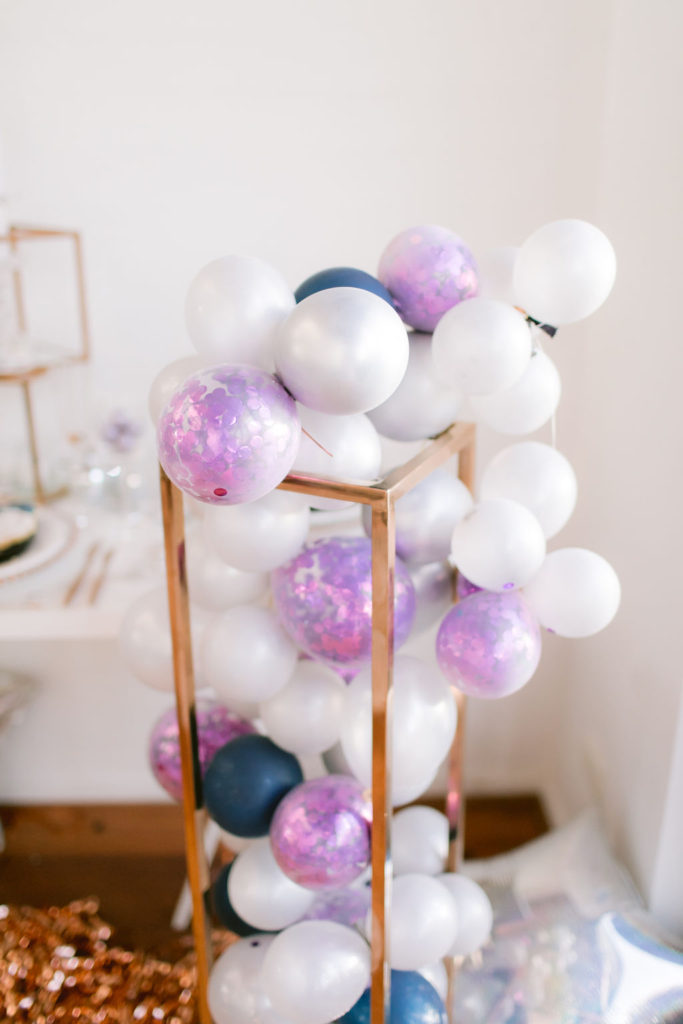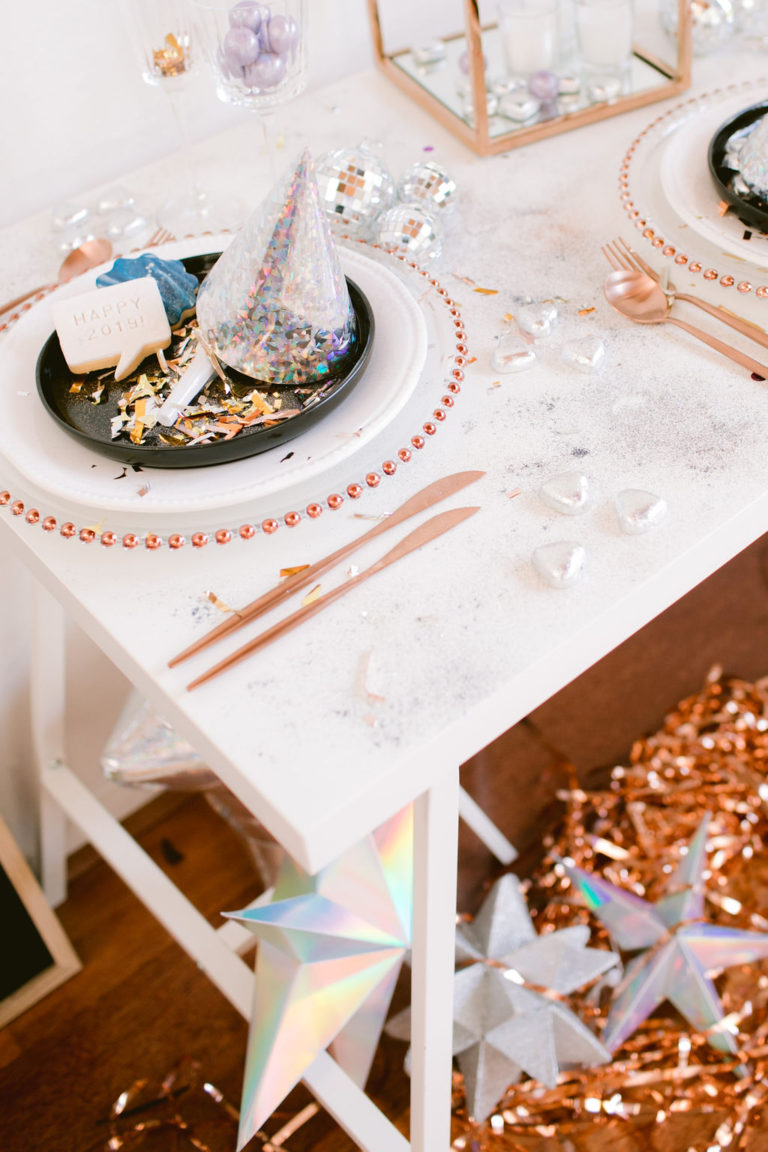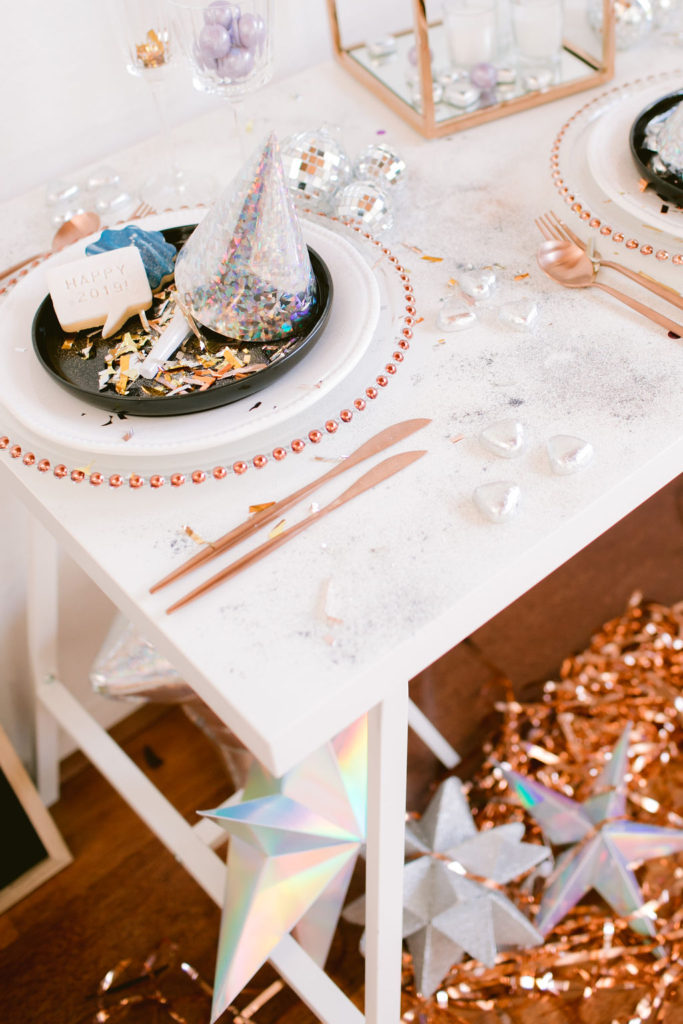 Not only is the stunning couple truly having a great time, but Neiyo's stunning photographic style truly shines! The main colour scheme in this one was navy, rose gold and white.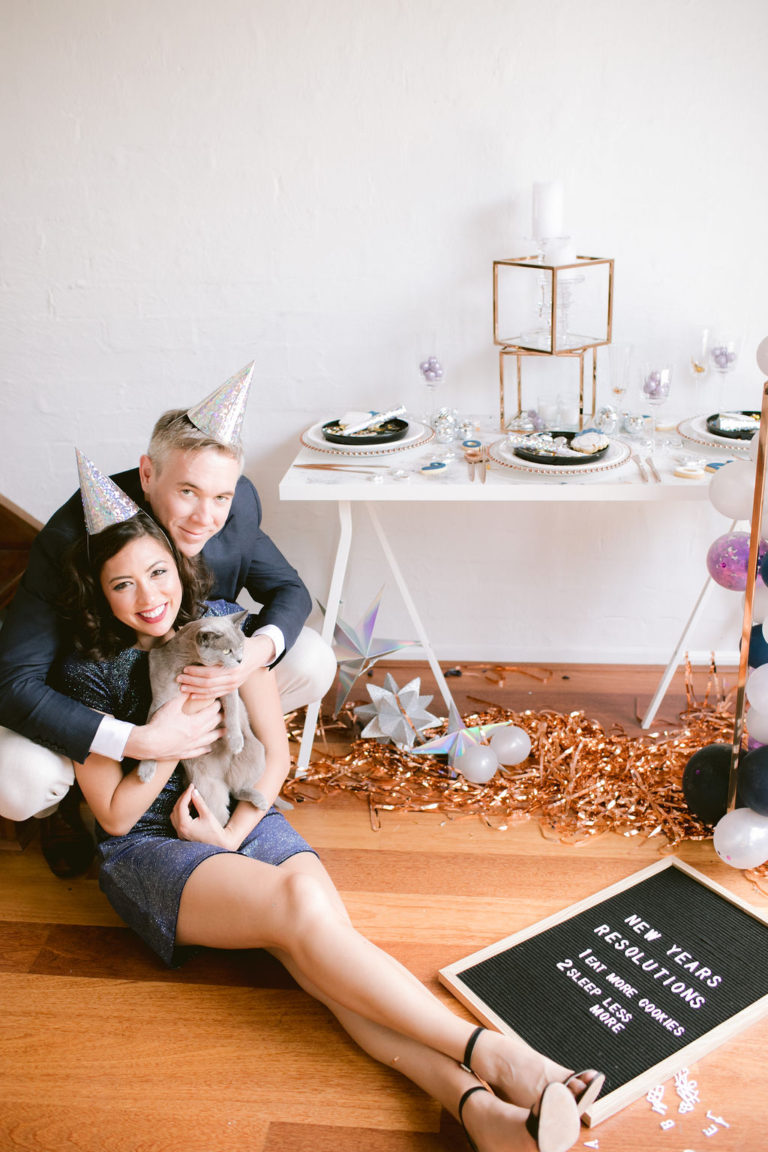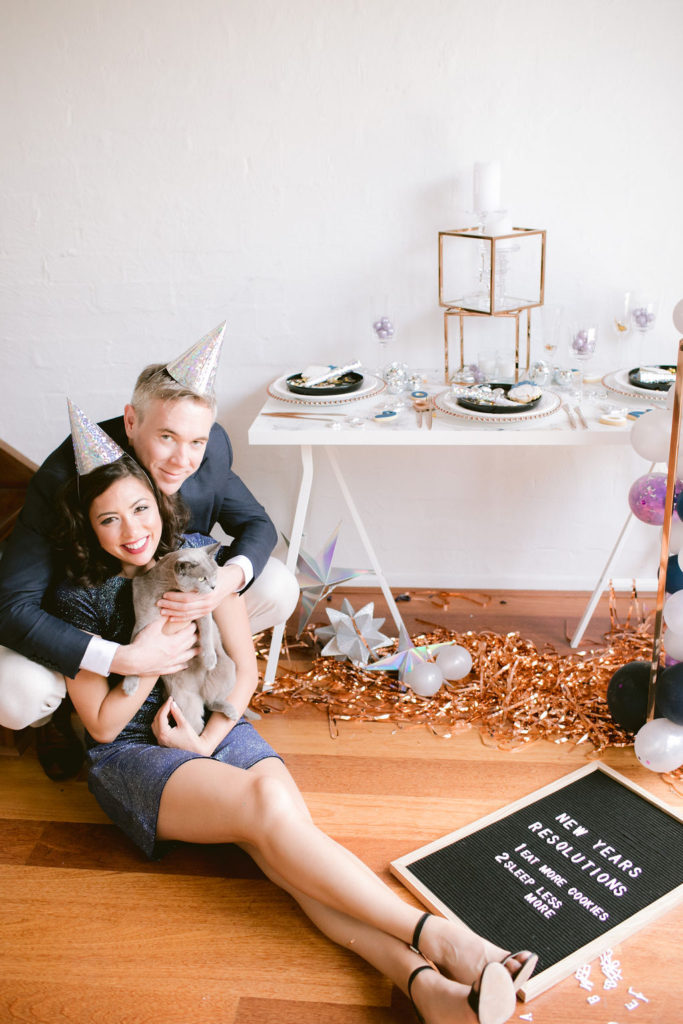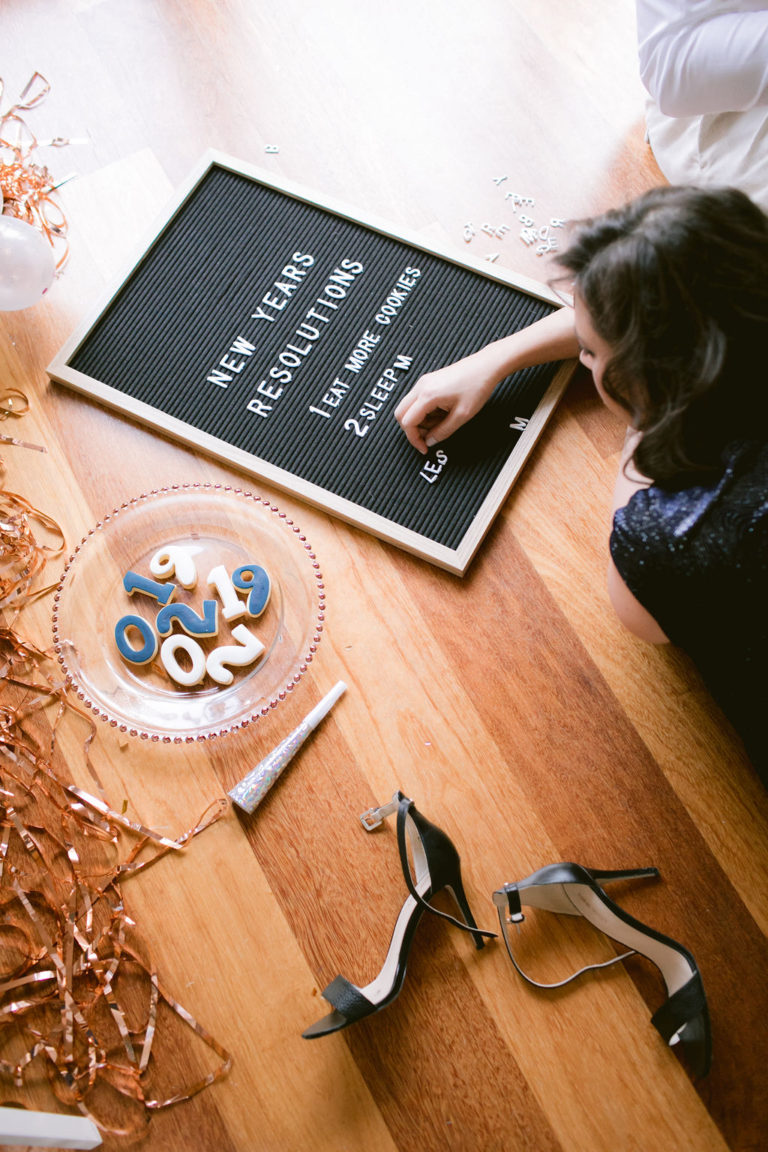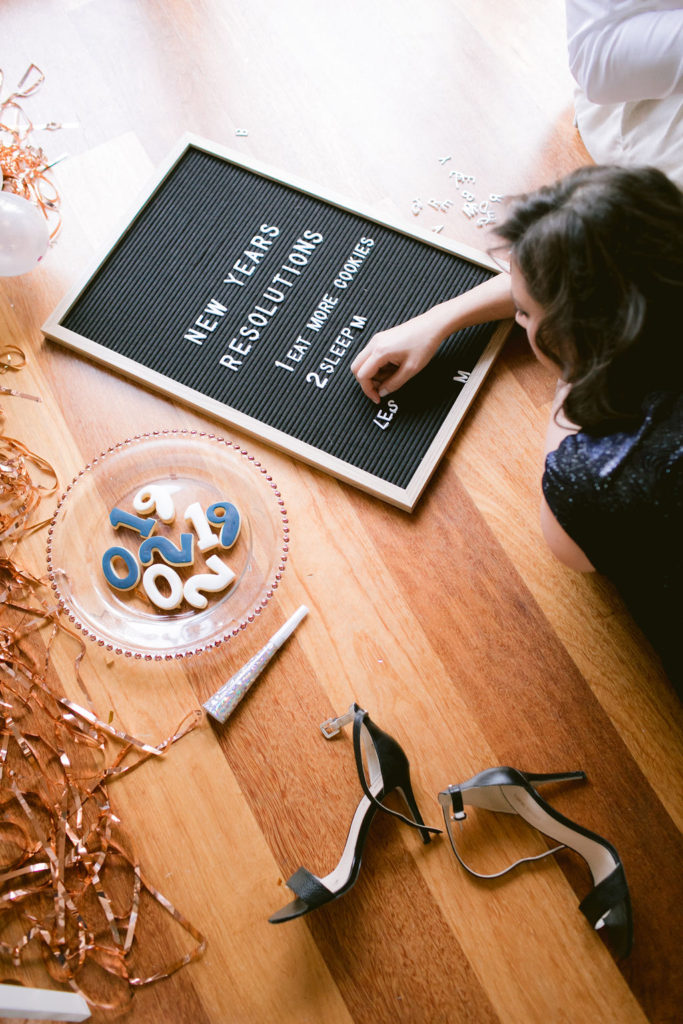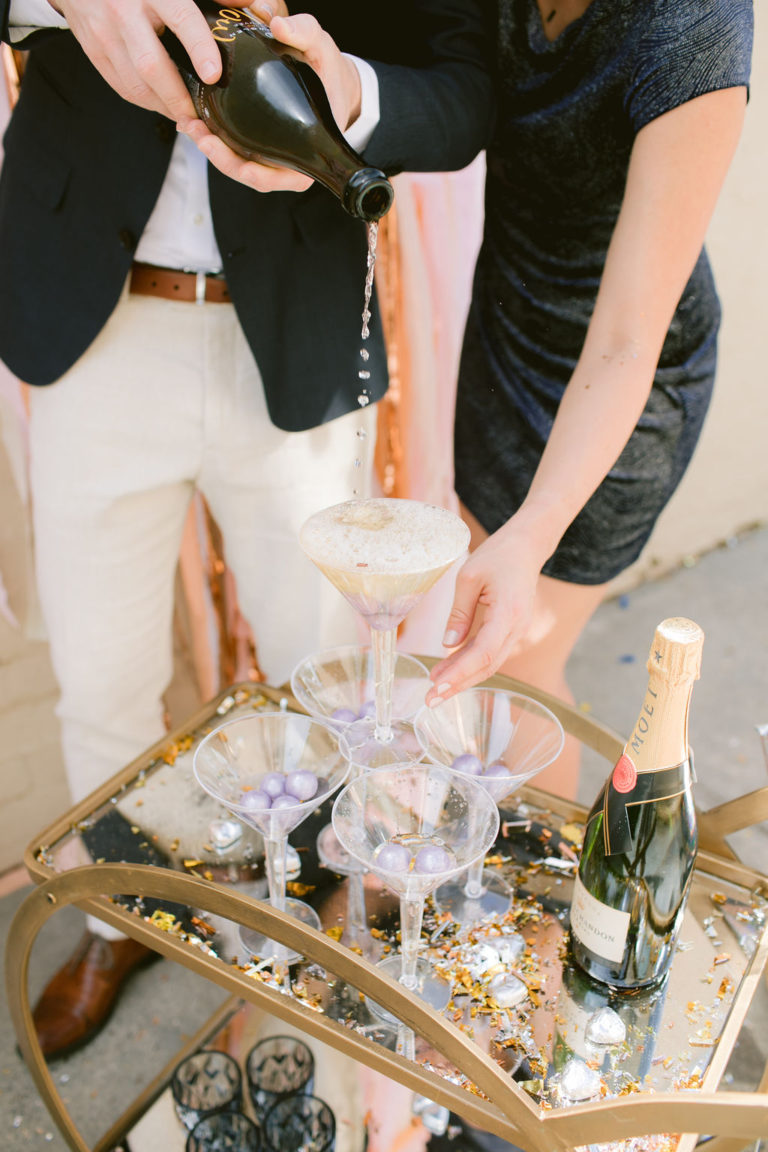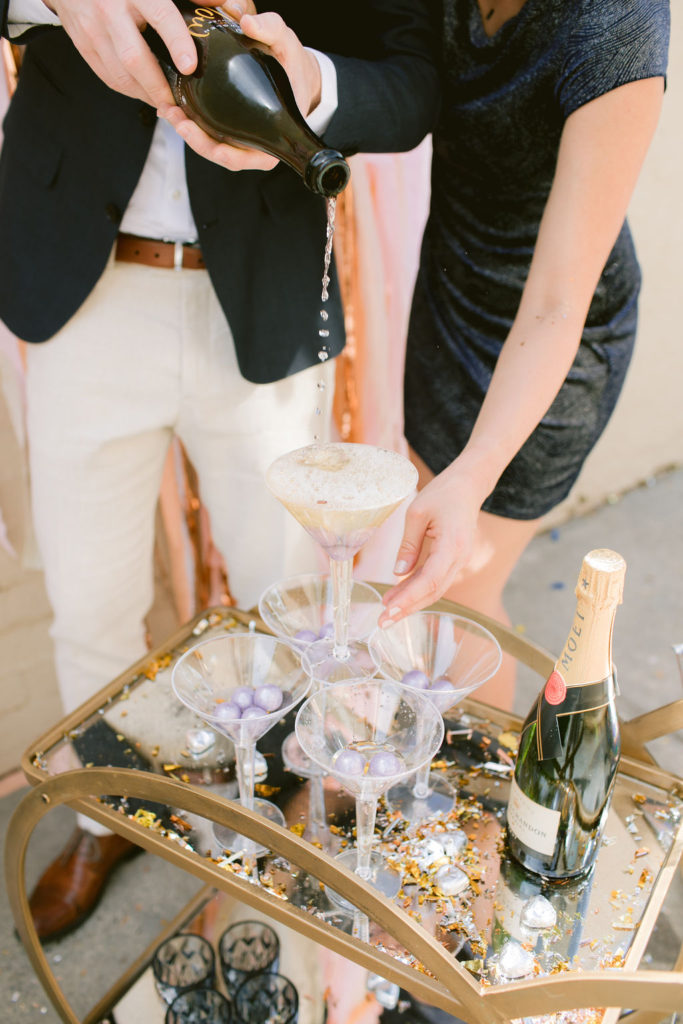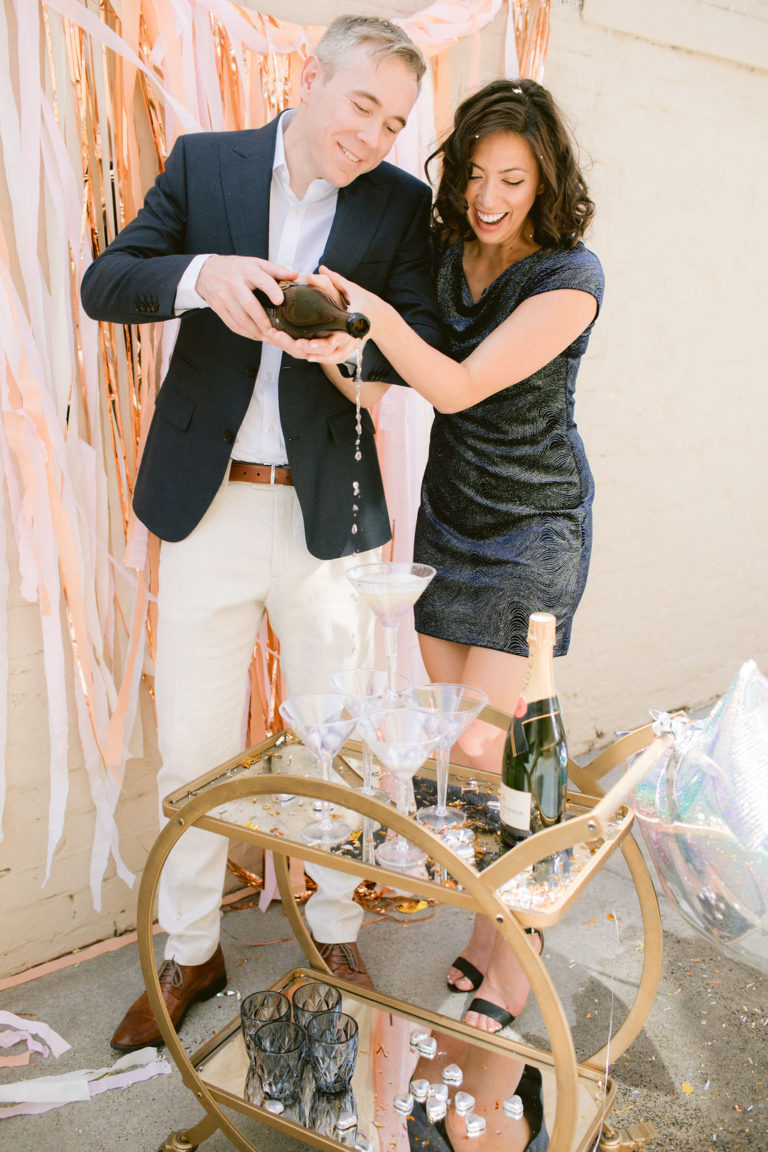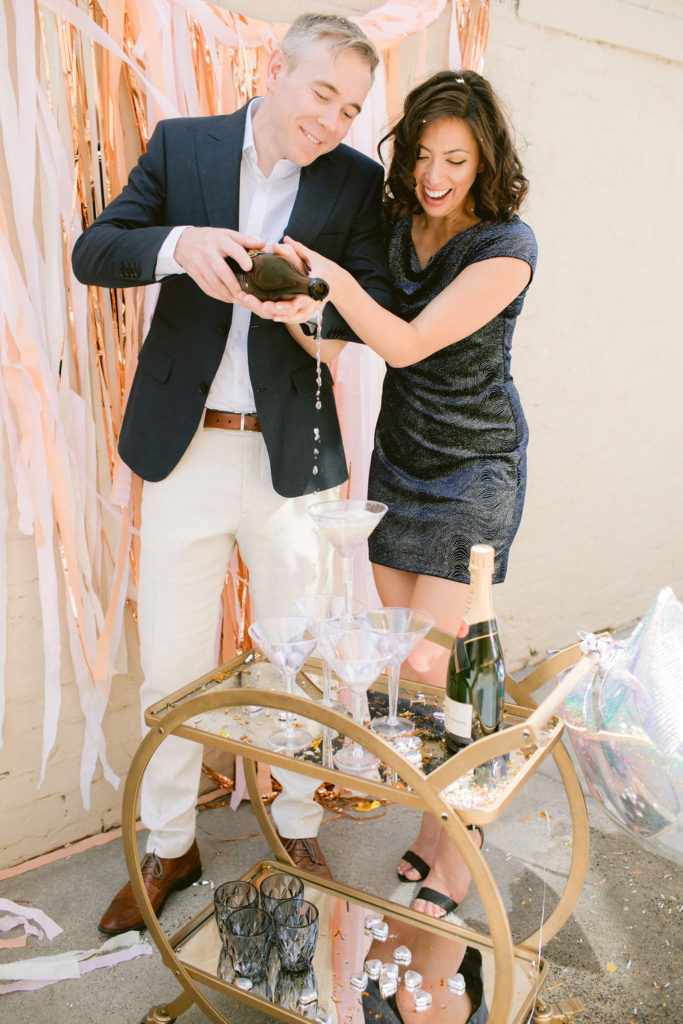 Neiyo tells us how it all came about.
"As the end of the year is approaching, there is this pressure and excitement about all the upcoming festivities and New Years' resolutions, so I thought why not do a shoot to create something fun, fluid and glittery! The inspo behind a lot of this is based on the couple Wai and Evan (my neighbours). On one of their dates, Evan got them to go on an egg race (the ones we used to play as children and run with a spoon), but in my head, I thought glitter would probably look better than egg yolk. Hence the glitter and water balloons. It was SO much fun working with such an in love, fun couple who didn't mind getting wet or dirty and were also quite competitive! The location was actually our garage where the original egg race happened. It was 40C on the day so the 100 water balloons were definitely a good idea!"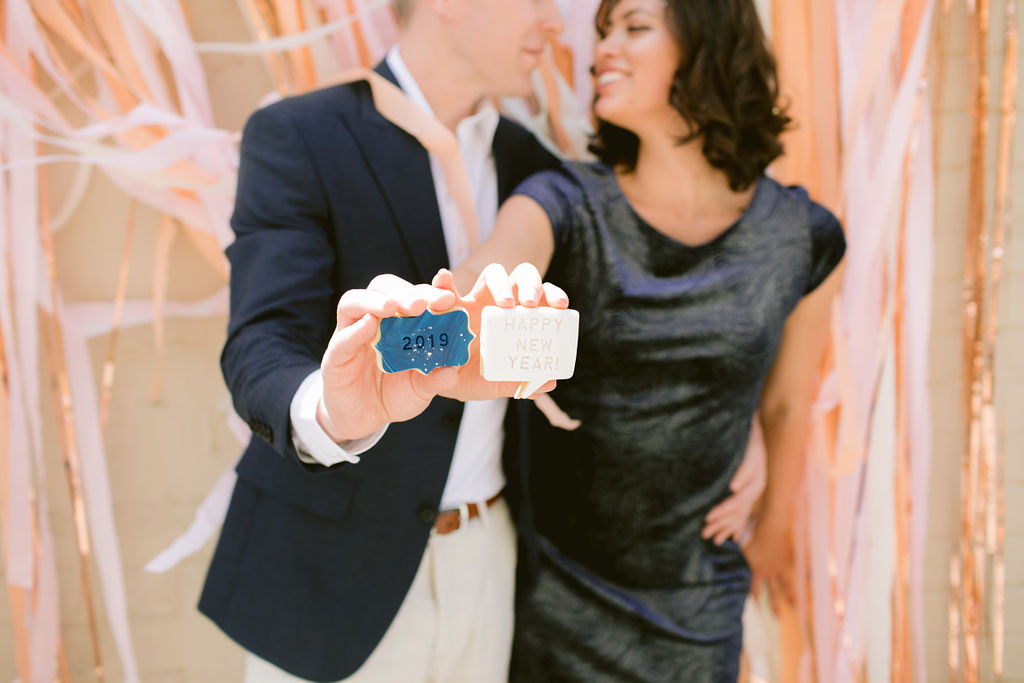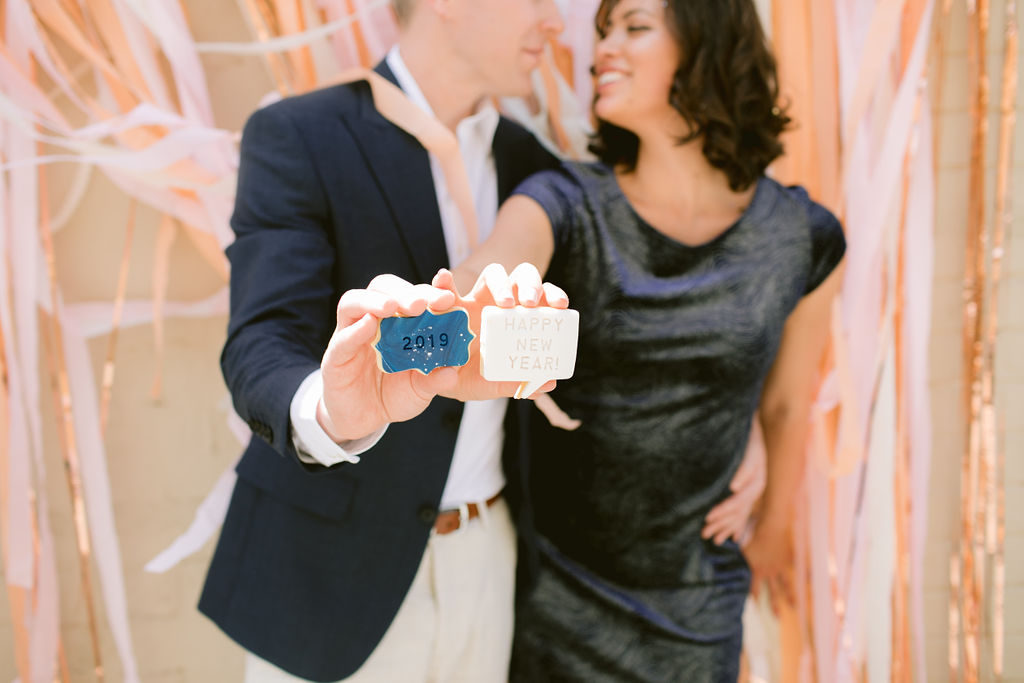 Styling details for the sparkly New Years' Eve party
Being such a busy time of year, Neiyo struggled to find a stylist. Luckily, she nailed the look anyway! With the help of the DIY blossom streamers from Poppies and Grace, she created the backdrop. "It took over 2 days to make", she jokes, admitting that craft is not one of her gifts. The blossom colour scheme was picked to match the other rose gold elements.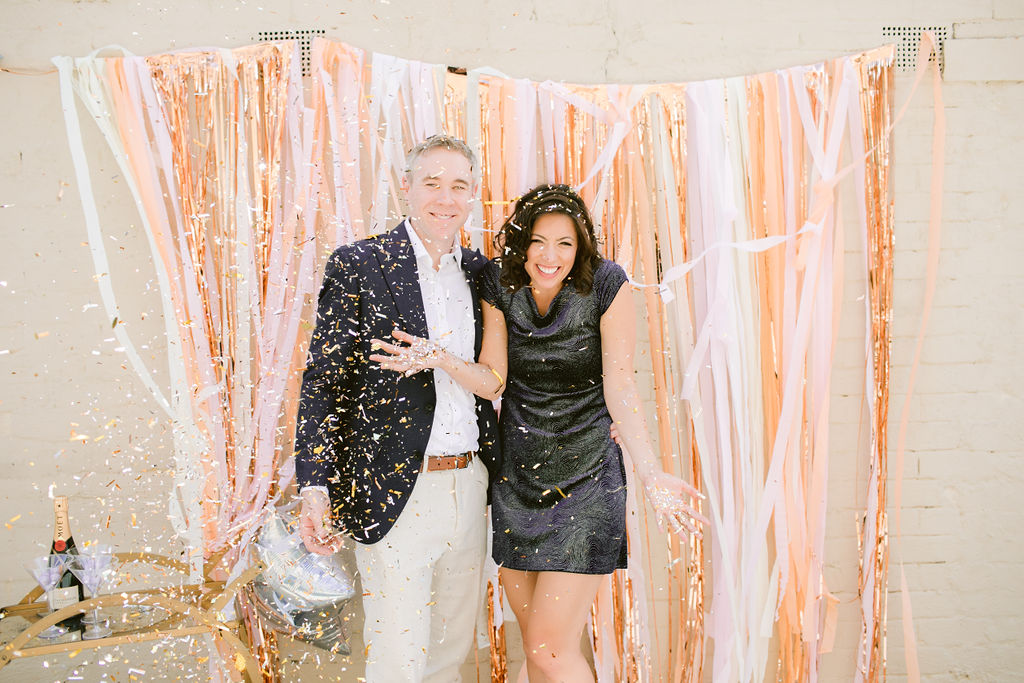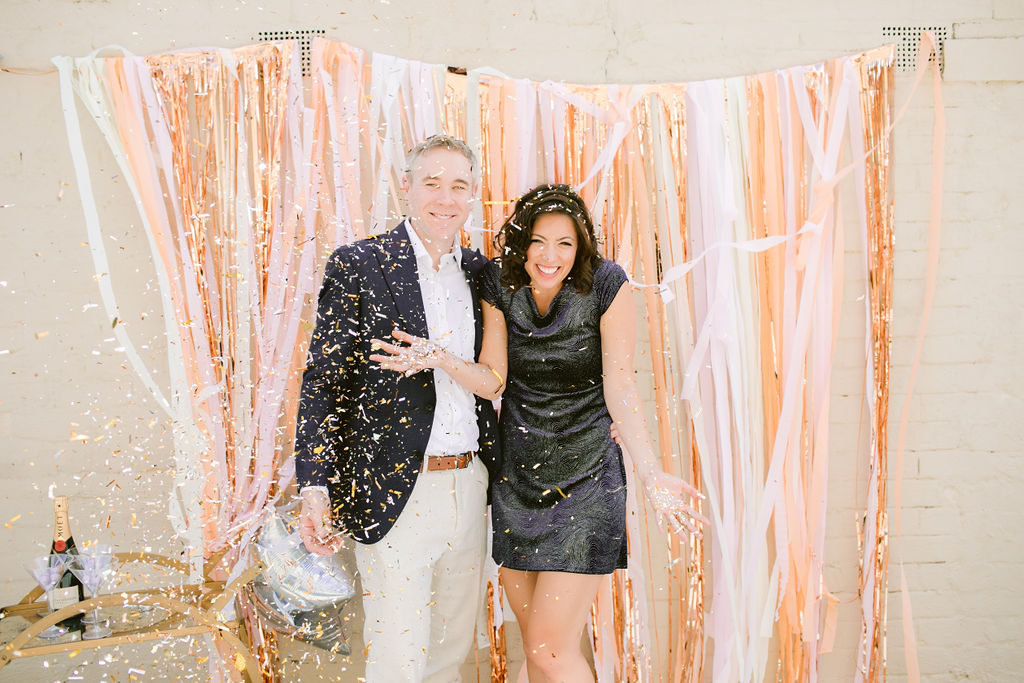 The shots of the backdrop really turned out stunning, with a little help from the weather. "On the day this backdrop actually looked like it was dancing in the wind!".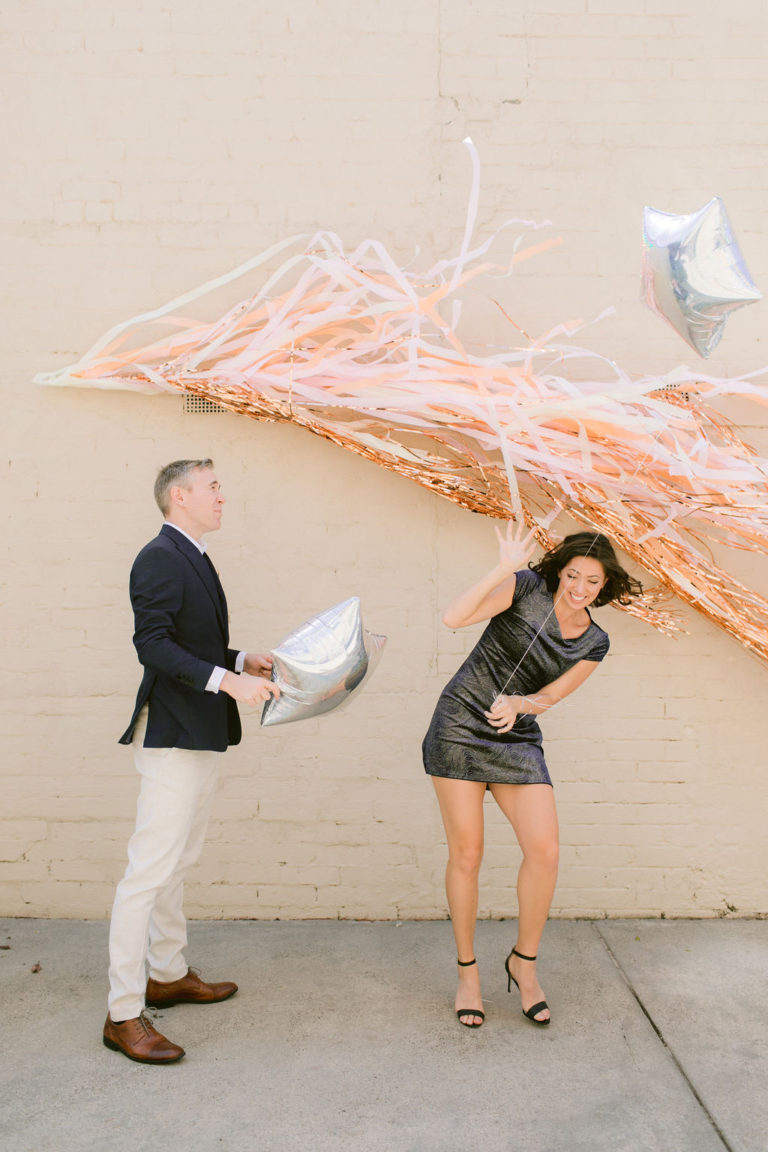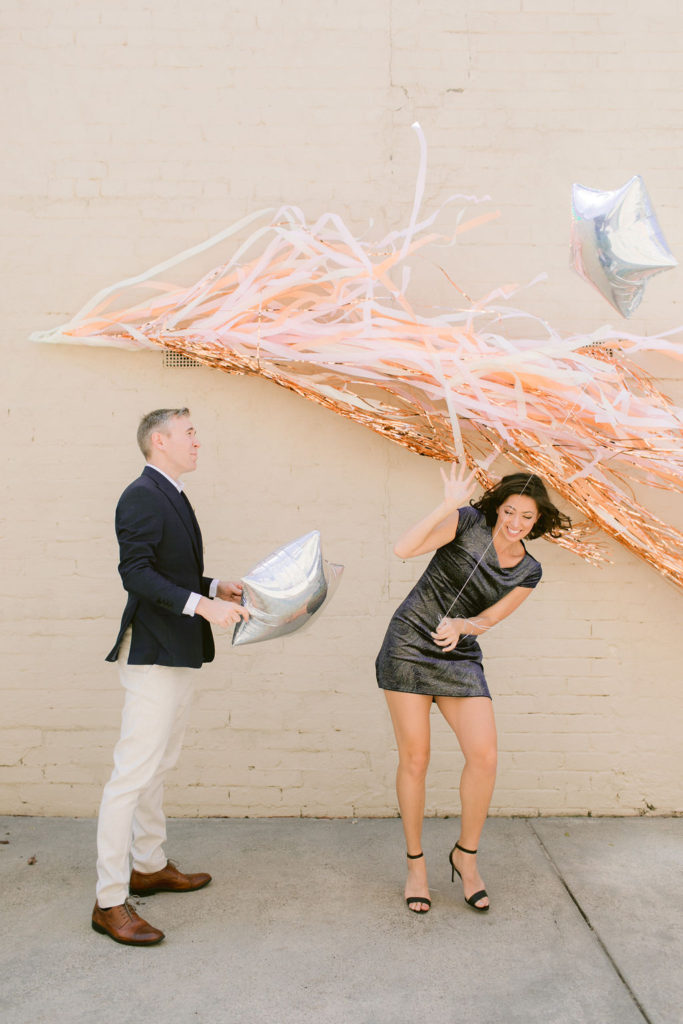 Confetti, glitter, water balloons, more glitter and party poppers, were all used and resulted in beautiful photos! More is definitely more when you're having a sparkly New Year's Eve party.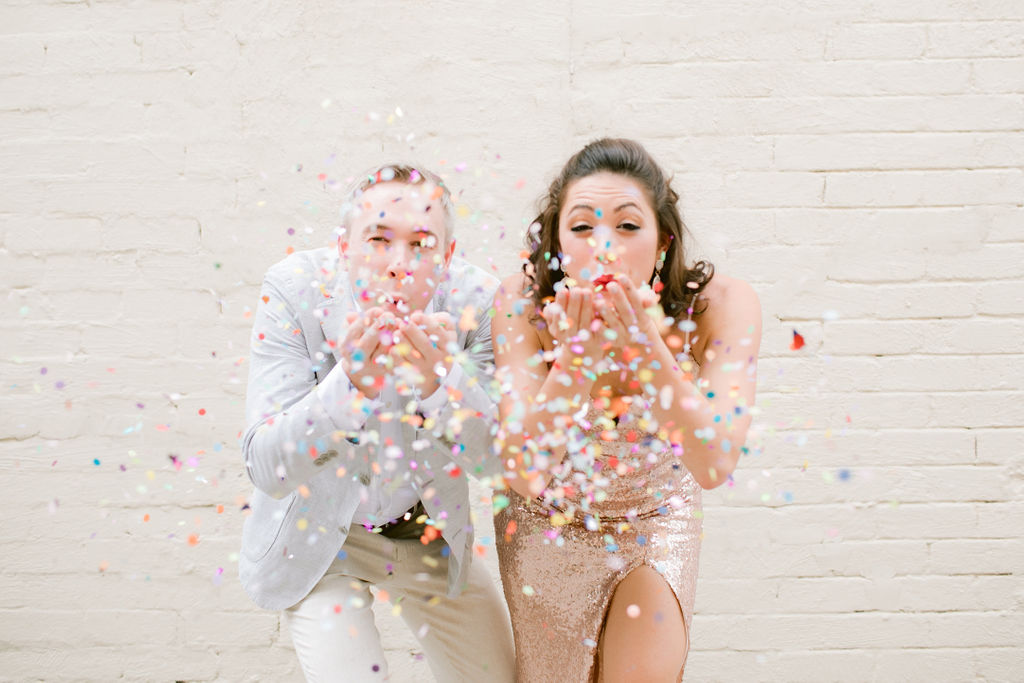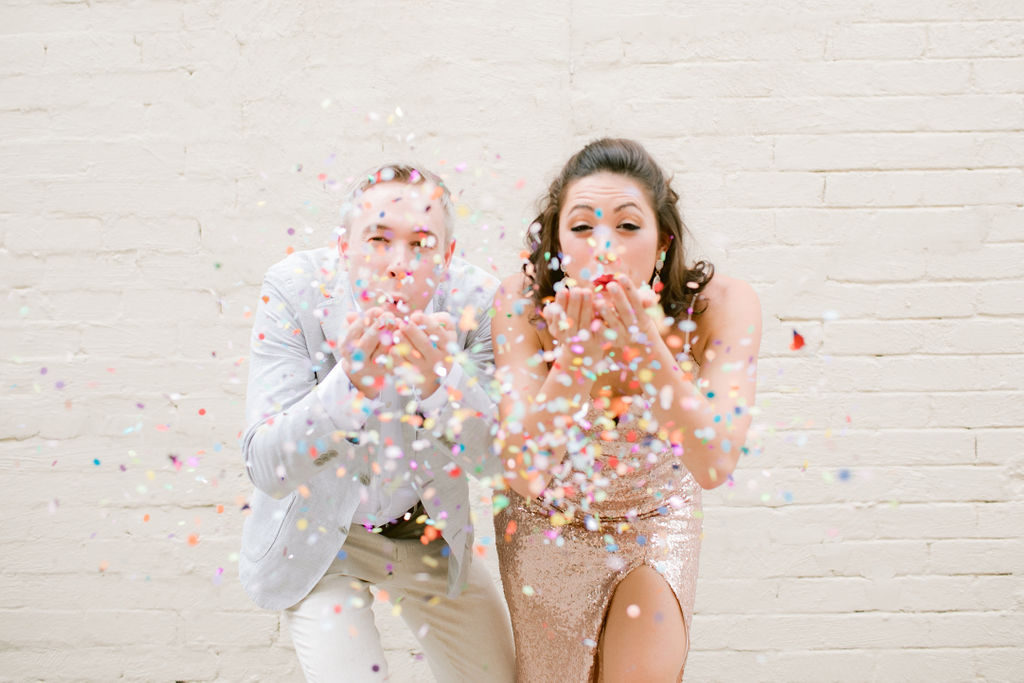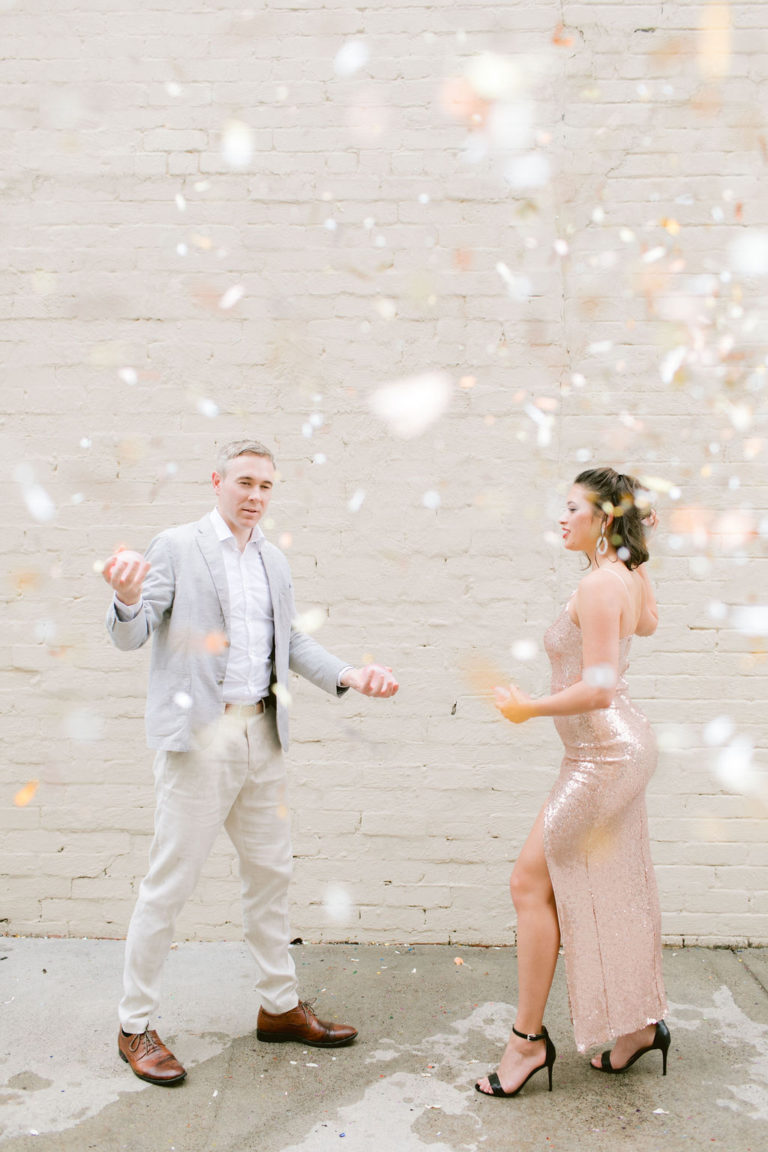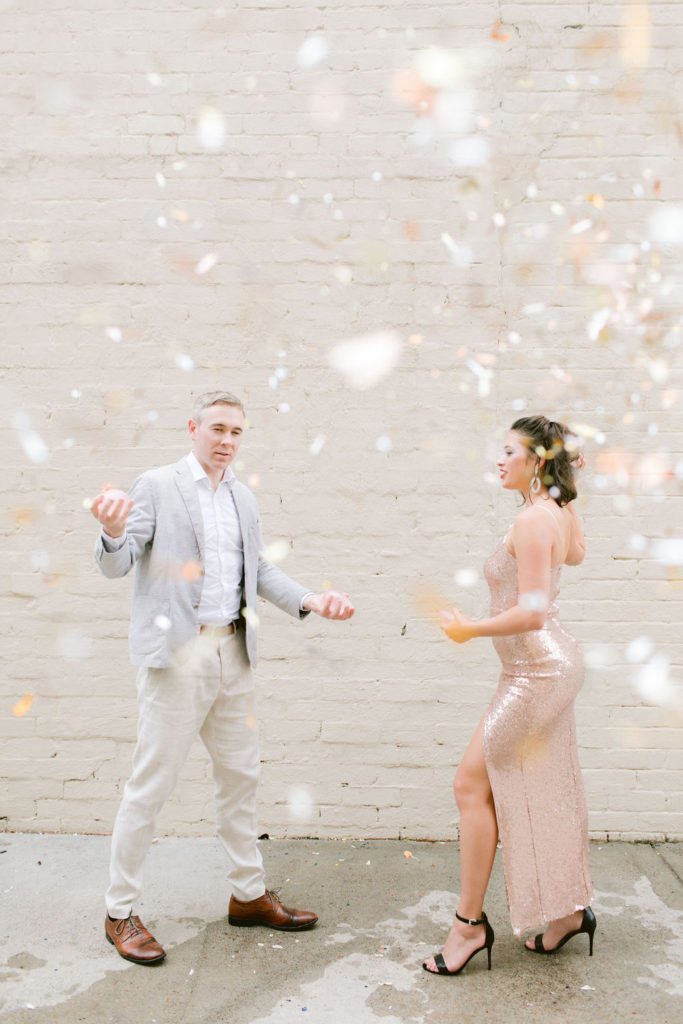 What's a New Year's Eve party without drinks? The brass bar cart from The Small Things Co was thus a perfectly fitting addition.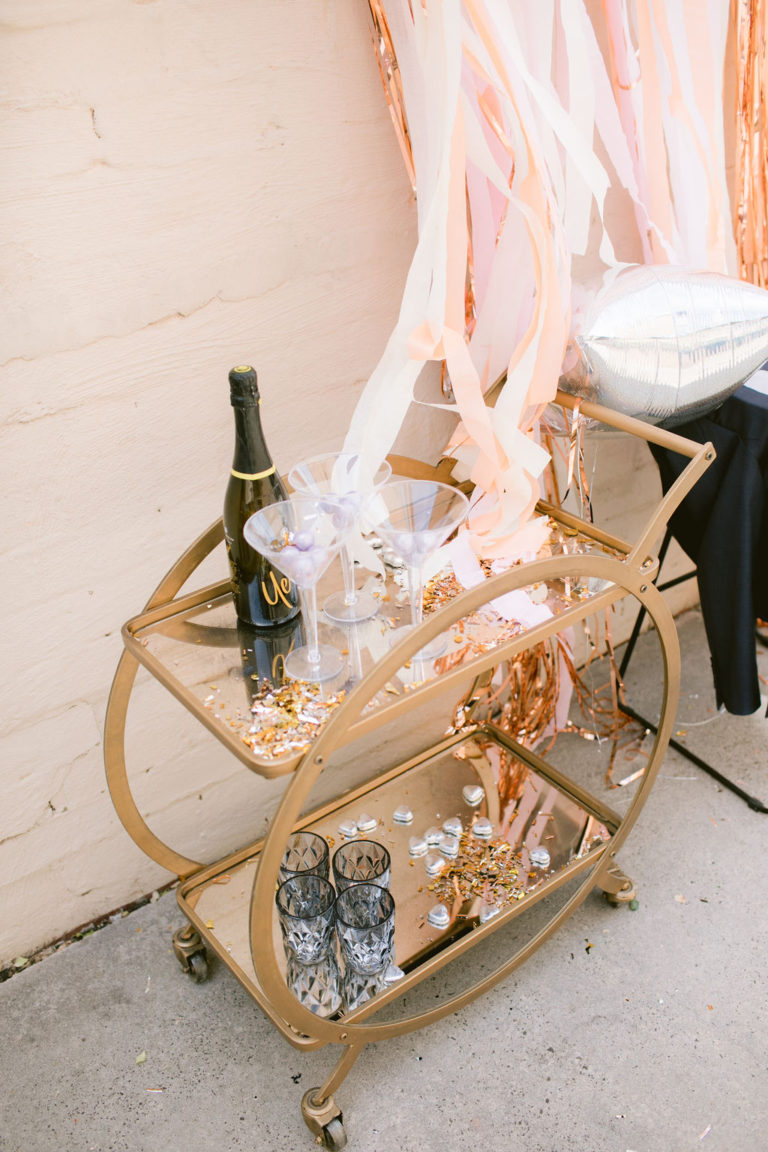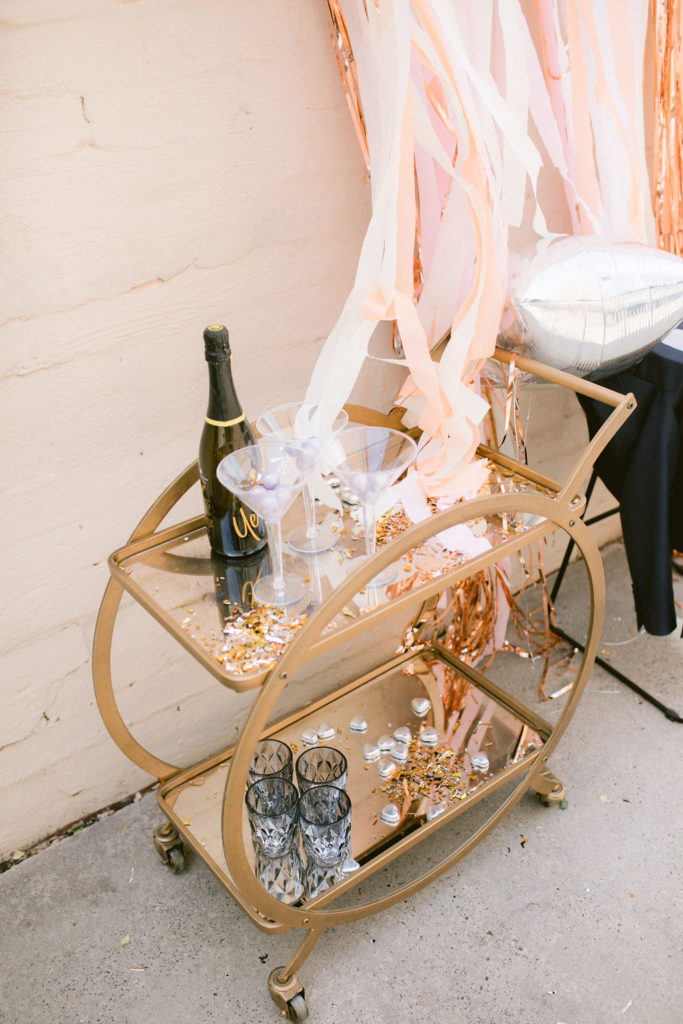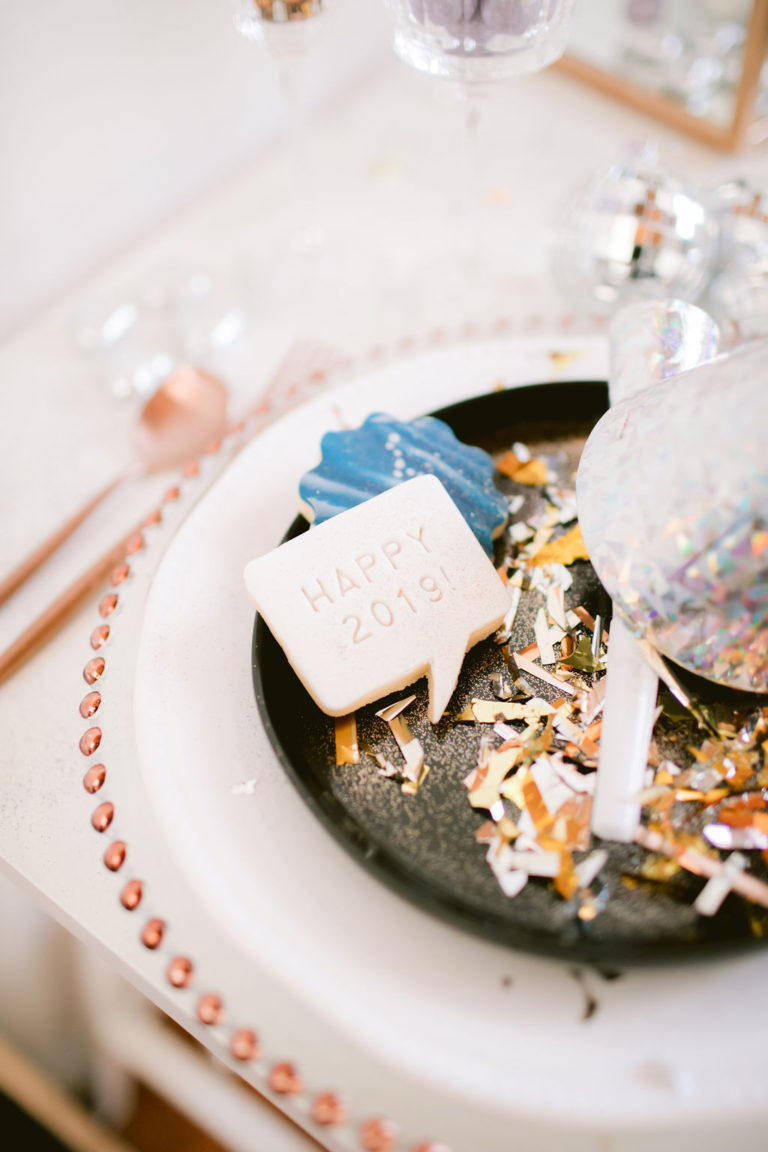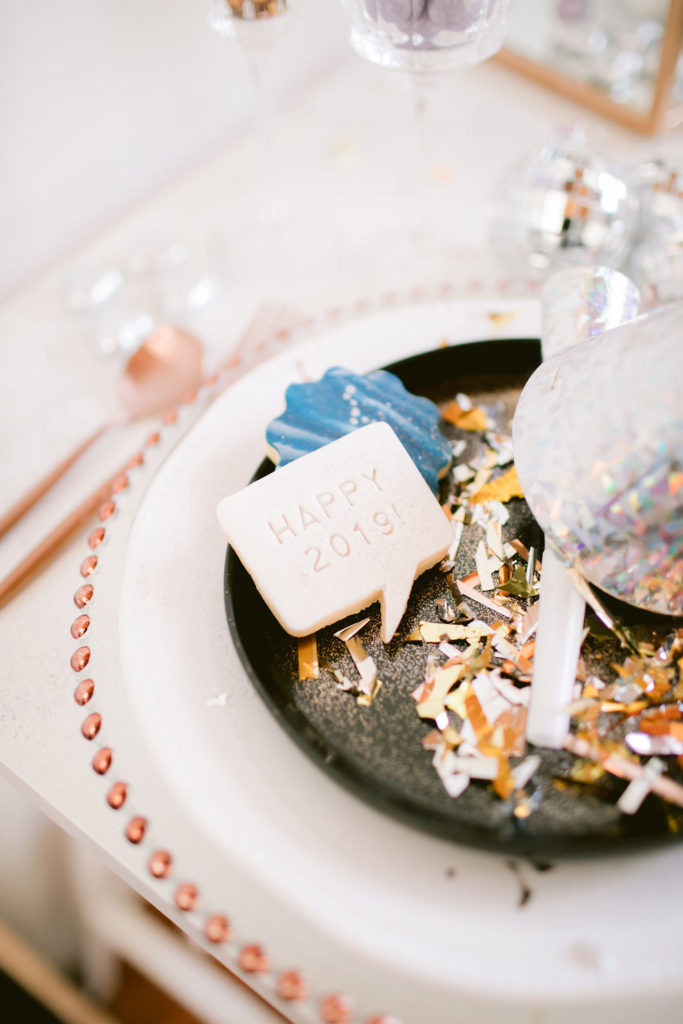 The table set up by The Bridal Table worked in really well with the glitter theme and the matching rose gold on Wai's evening dress. Also, check out the amazing NYE inspired cookies by Sweetcheeks.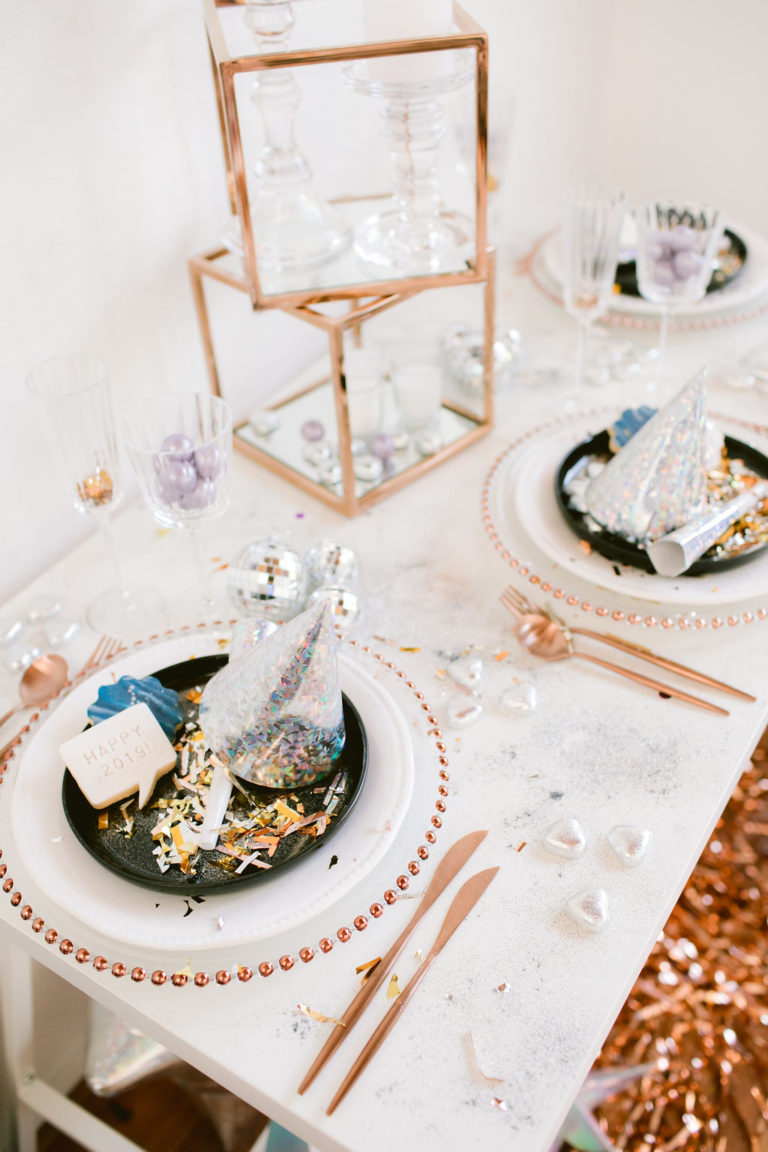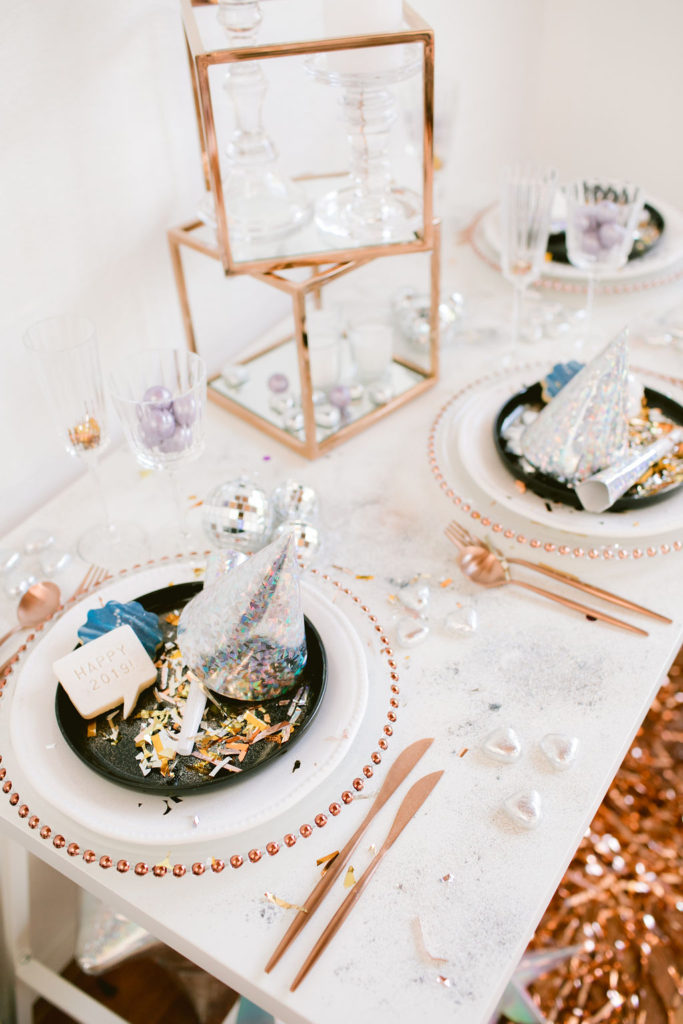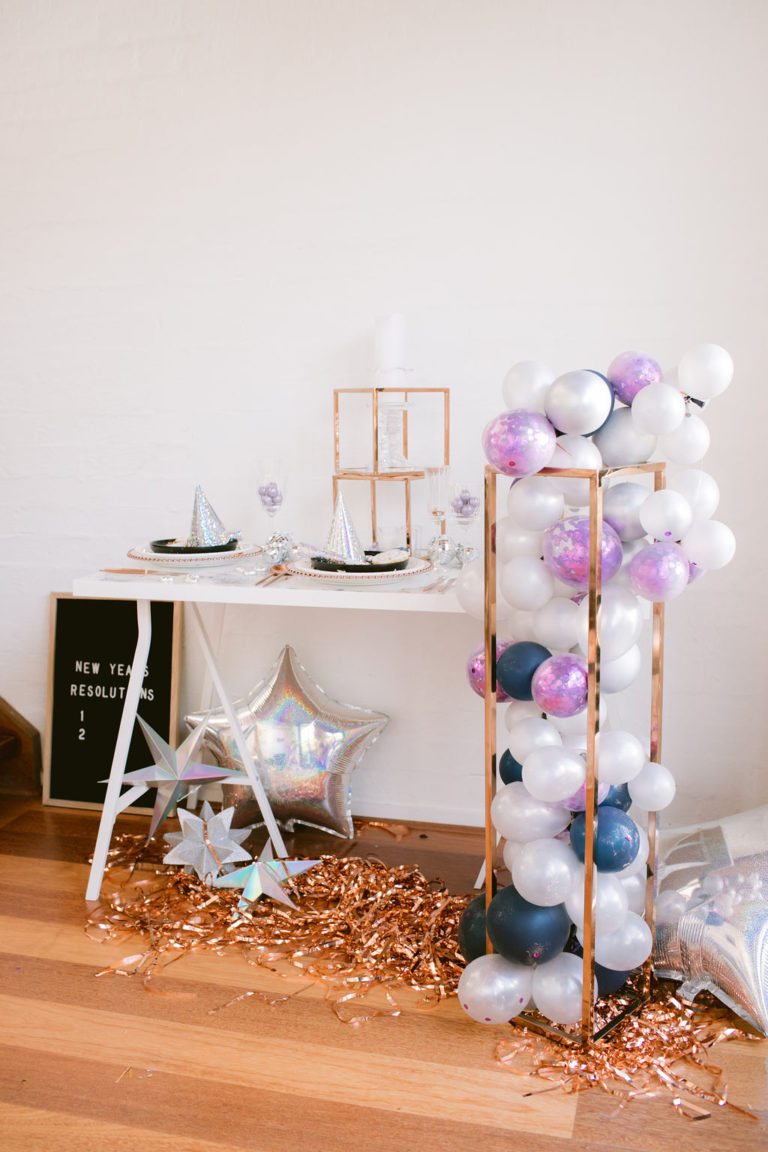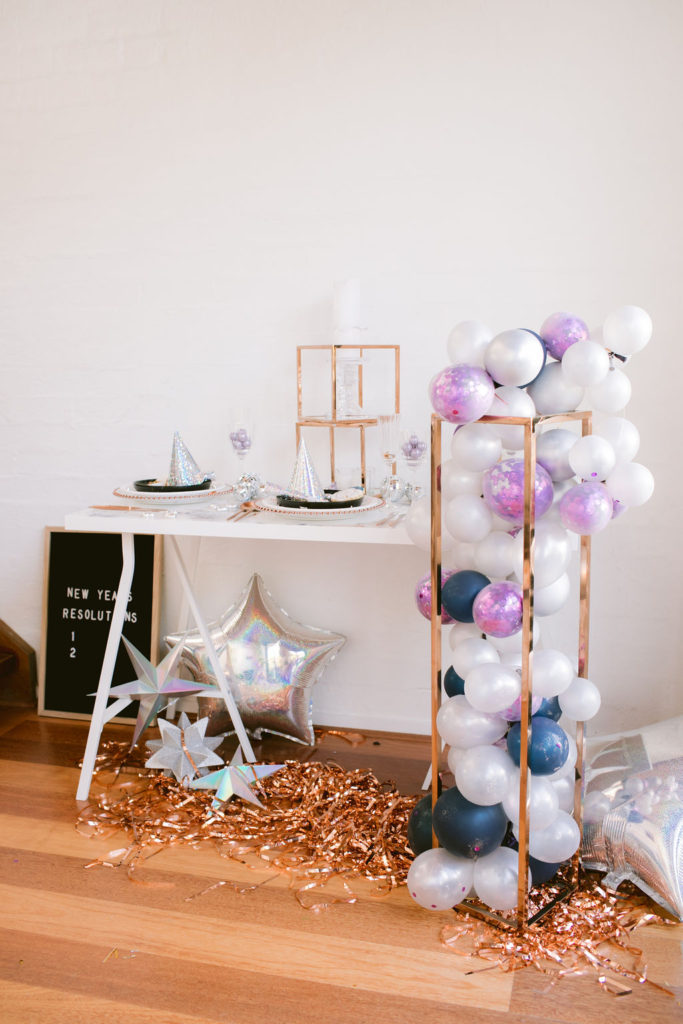 Neiyo finishes by telling us "because it is NYE, I took some pictures later on that night when it was all calm and peaceful and just fairy lit". The calm after the party storm!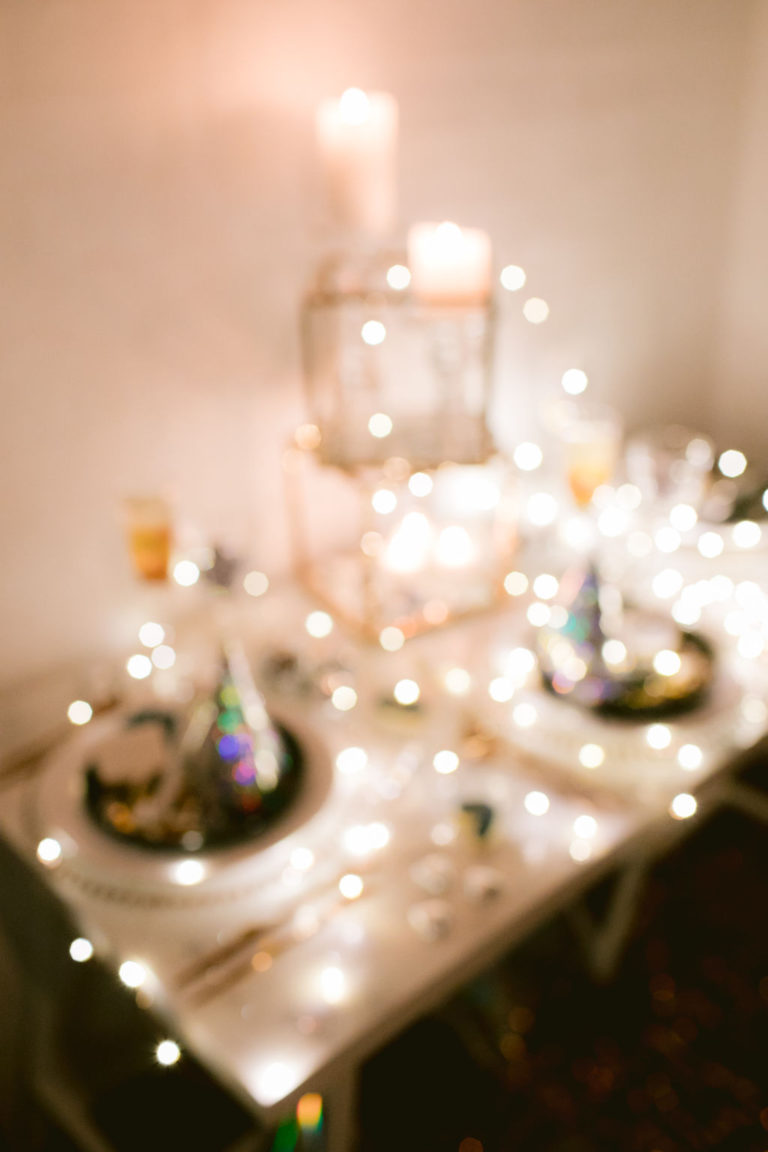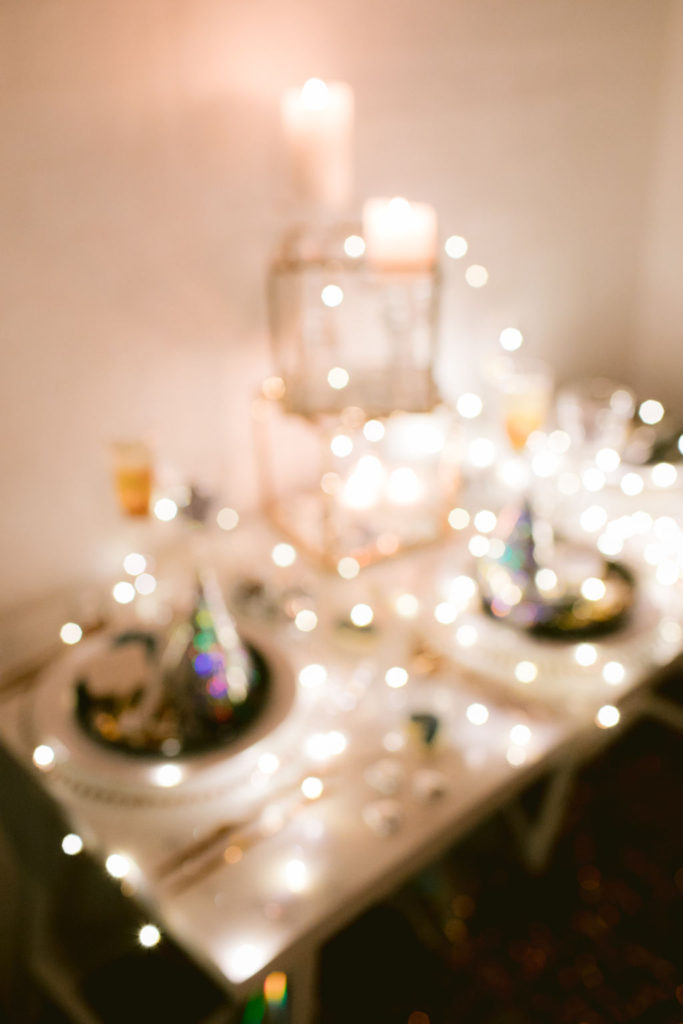 Party Credits
Models Wai-Kwan, Evan, and Mazzy the grey cat!
Assistant Christina Manley
Cookies Sweetcheeks Cookies and Cakes
Tableware The Bridal Table
Blossom streamers and disco confetti Poppies for Grace in Hawthorn
Bar Cart Small Things Co
Earrings and MUAH Sam and Franki
Blue Suit Oscar Hunt
Letterboard Kmart
Water balloons Rebel Sports
Neiyo is a Melbourne event and wedding photographer based in Cremorne, Melbourne. Visit www.neiyo.com to see more of her style, or follow on Facebook and Instagram.