Today, a very talented stylist, Tica, all the way from Florida, talks to us about her Black Unicorn party. I loved the inspiration behind this. Read on for more.
The Black Unicorn Soiree with a topical flair came about because Unicorns may not be real, but the unicorn trend definitely is!
We all have seen the Unicorn theme all over social media, as unicorn-everything is seemingly everywhere. It's all the rave right now for the kids and even adult celebrations. This trend has taken the world by storm.
But we wanted to do something just a little different from the traditional pastel or bright Unicorn colours.
Lately, we've noticed a difference in trends; going from bright and pastel to tropical, and now a moodier dark floral trend is arising! So we thought why not pair the two? Dark Tropical and Unicorns. This is where the theme came together – The Black Tropical Unicorn. We got all the best vendors to come together to bring our vision alive – 'our team', and came alive it did, spectacularly!
The shoot was so fun and unique. Hope you guys love it as much as we did putting it together.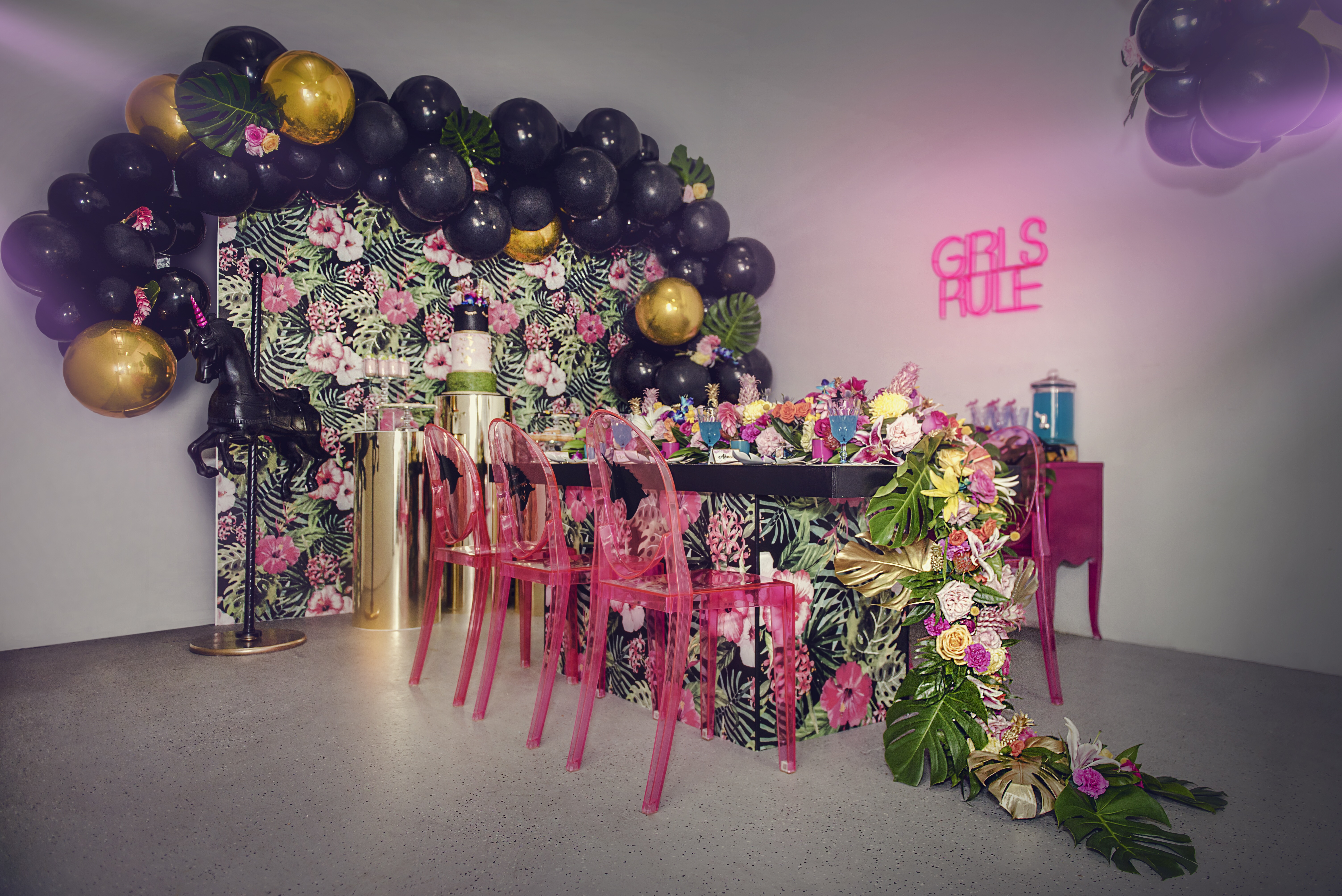 The stationery set the tone perfectly. It was designed by Eve&Co.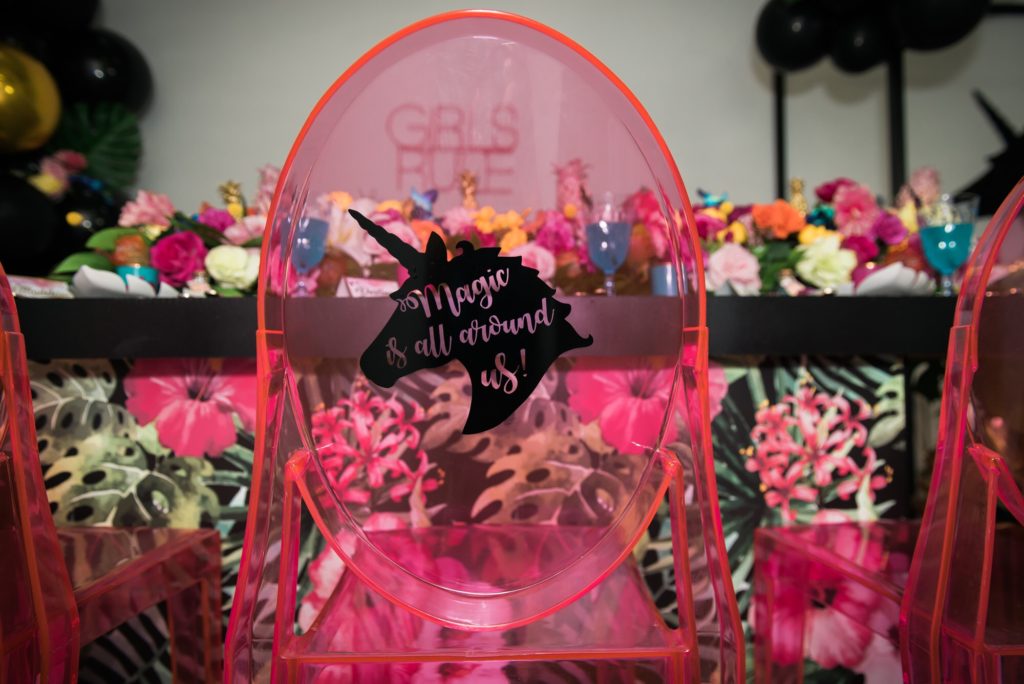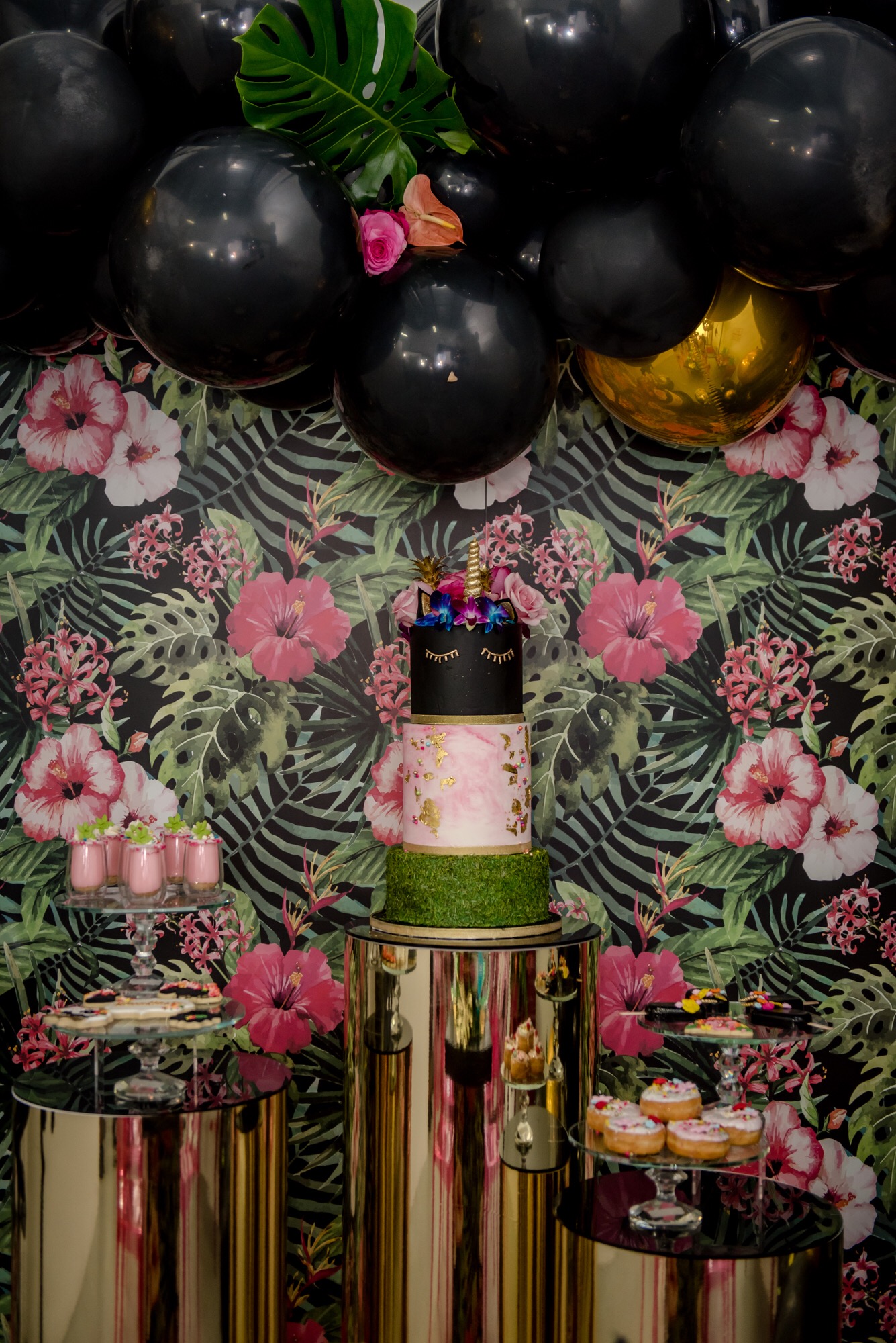 Here are the details of the drinks set up (they look delicious too) ….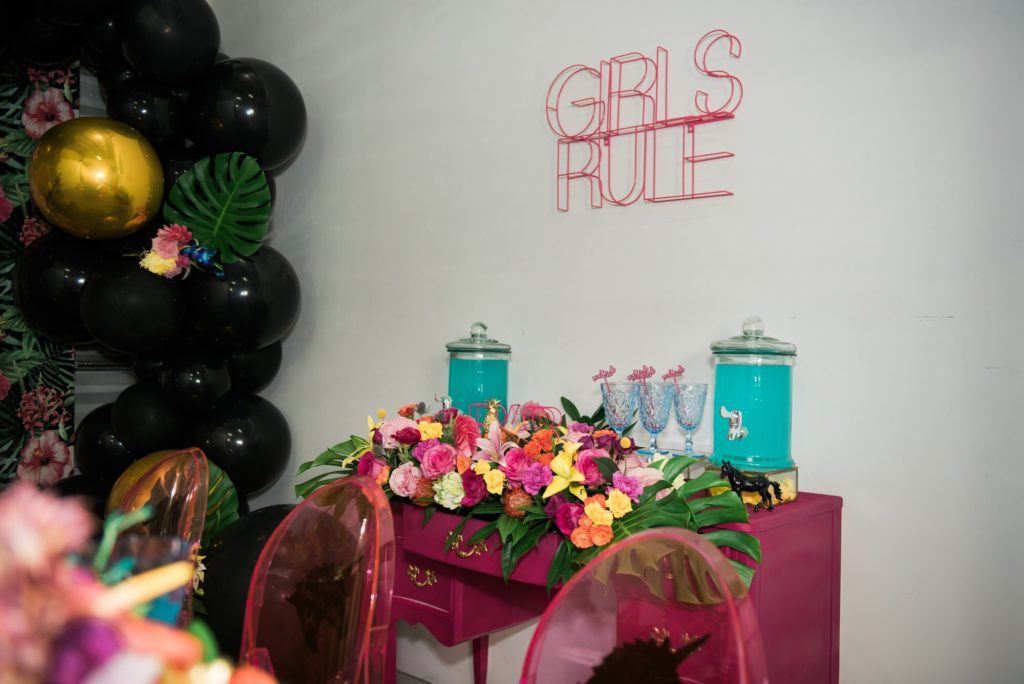 Every element of this party is striking.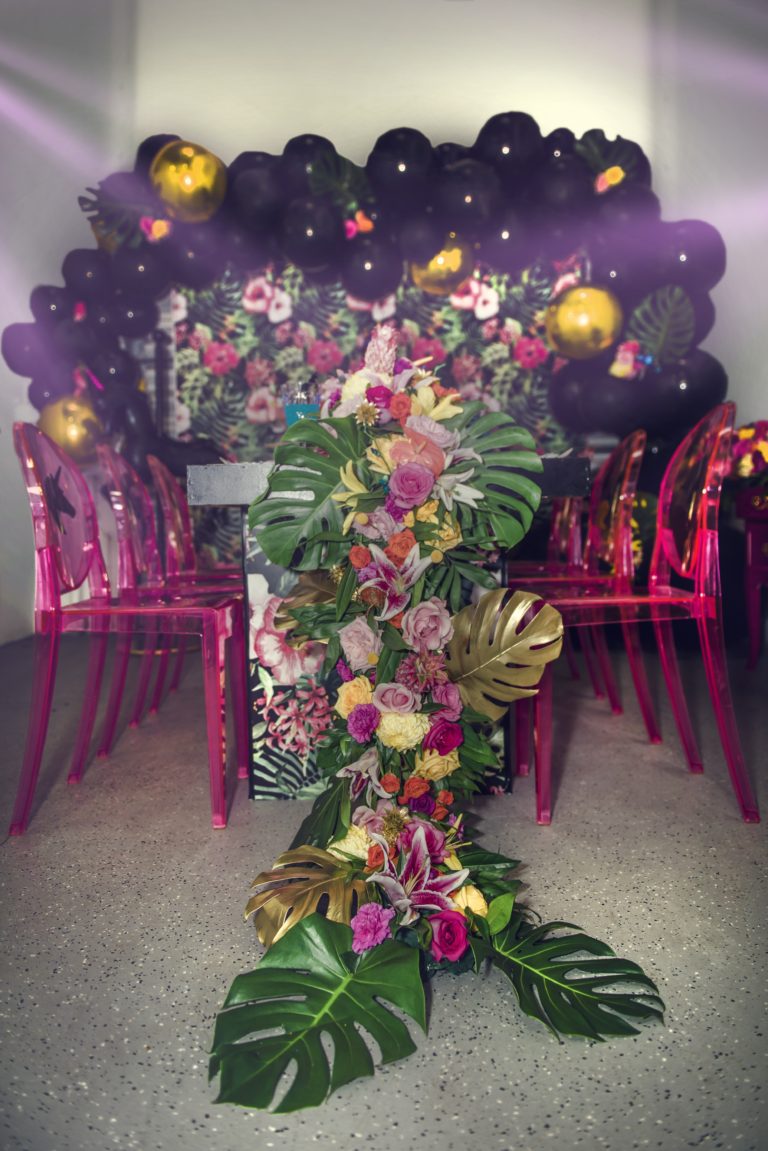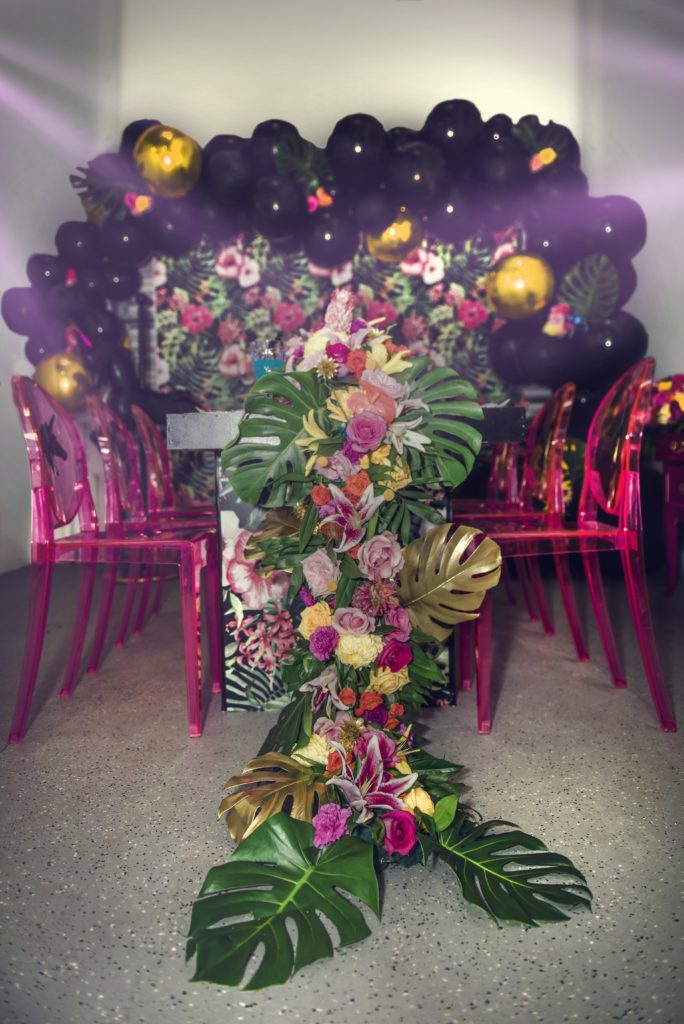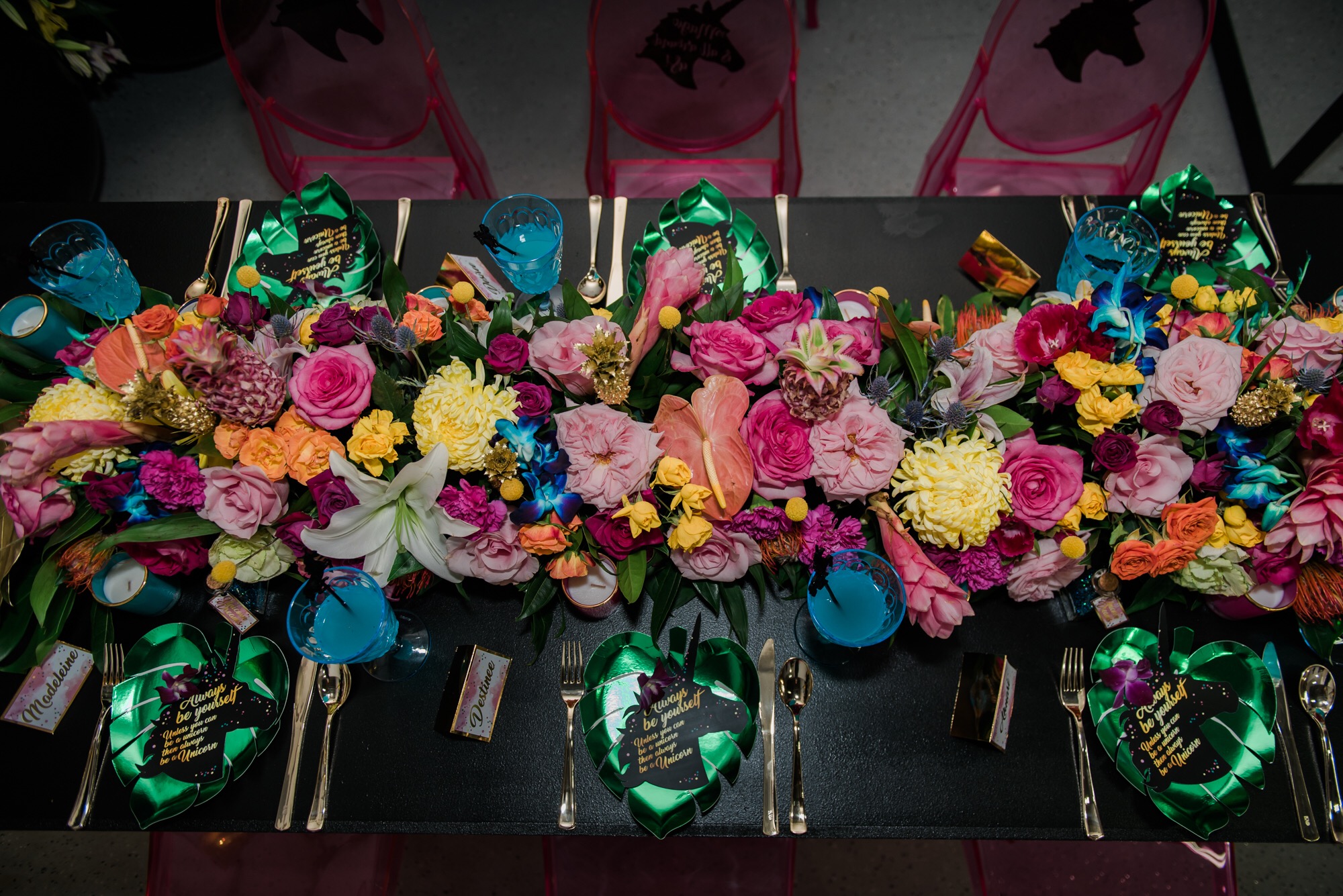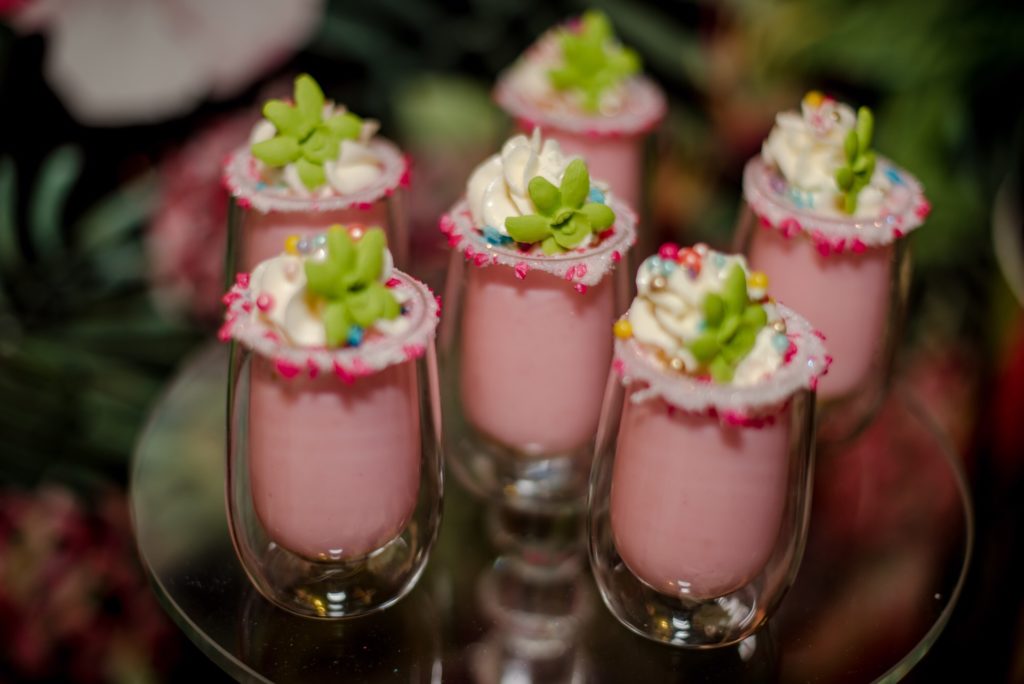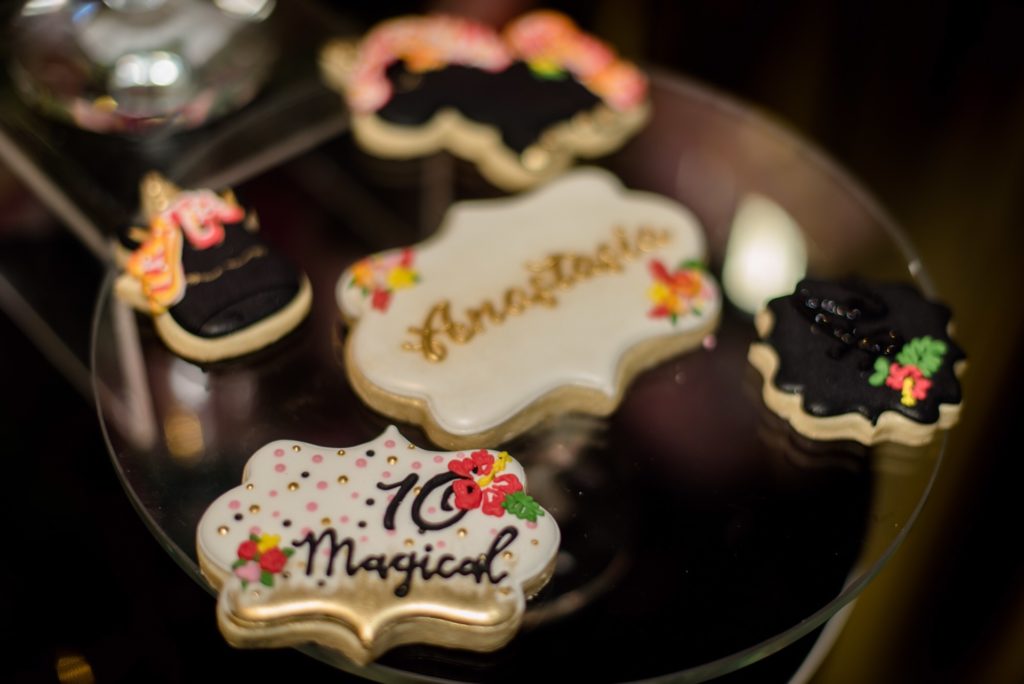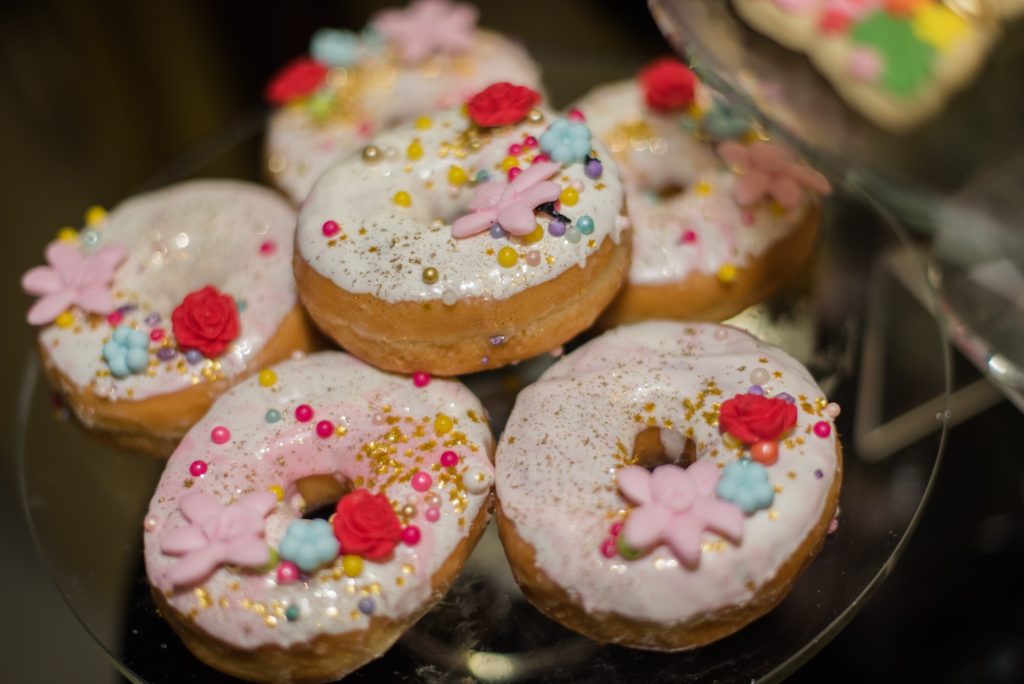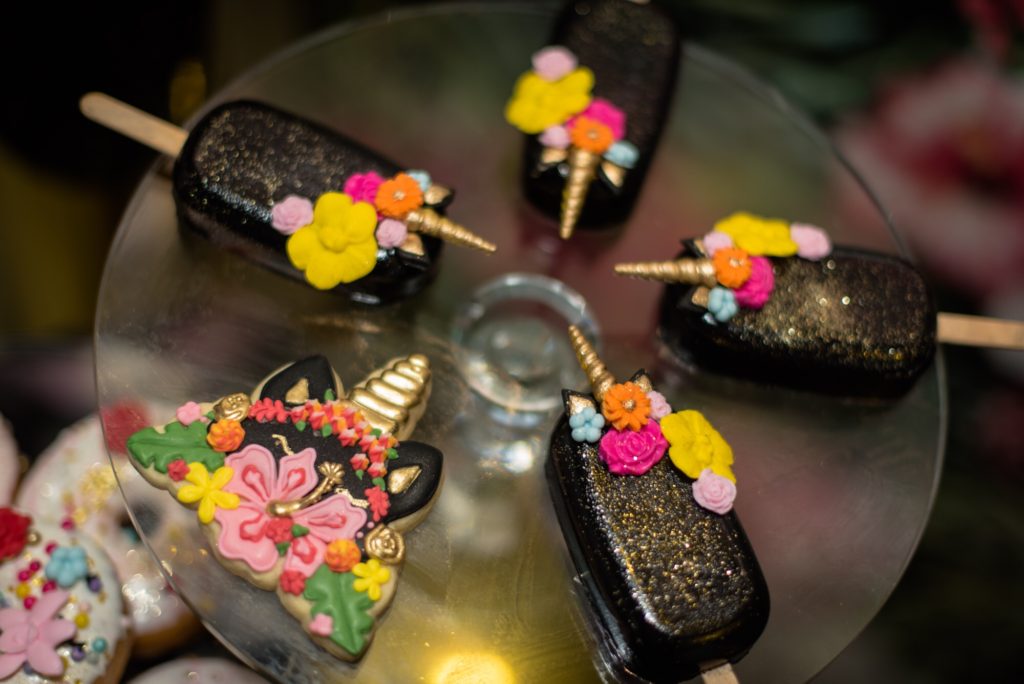 The perfectly balanced co-ordinatation extended to the desserts and was a delight to behold!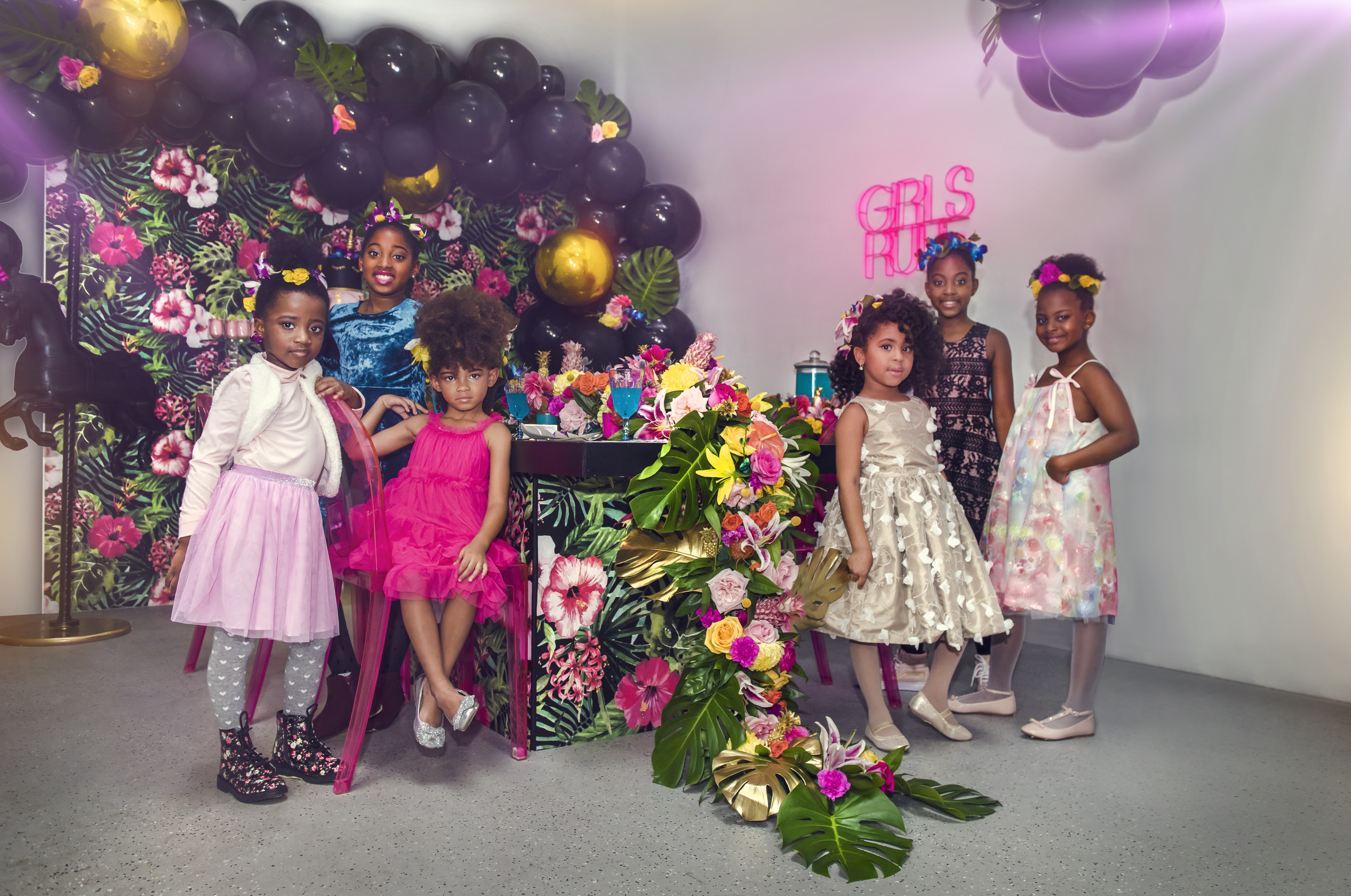 Credits
Planning, styling and design Tica Rose Events / TRE Events
Photography Michaela Lemoine Photography
Invitation, name tags and place cards Eve&Co. Stationery
Custom table, custom backdrop, custom dessert stands (gold columns), vinyl stickers for chairs Elf Props
Chairs Bubbles Miami
Floral Design Sabine's Creative Touch
Balloons Maggie Creative Design
Cakes and desserts Lux Cakery
Furniture collection T Rose Rentals
Kid Model Meet Ahnari
Videography Emmy Vargas Media
Stylist and make-up The B Stinger
Hair stylist Trini
See more from Tica Rose Events
Web: Tica Rose Events
Facebook: www.facebook.com/ticaevents
Follow Tica Rose Events on Instagram: @TicaRoseEvents