Nothing adds to the special memories of a celebration more than a photo booth. Providing endless hours of fun and entertainment, they are the ultimate party addition! From weddings, engagements, kids parties and more, photo booths are suitable for any kind of celebration. The Barbie photo booth box is the latest version doing the rounds of this very popular trend. It is also the ultimate accessory to complete your Barbie party!
Here is everything you need to know about the Barbie photo booth box!
What is a Barbie photo booth box?
The Barbie photo booth, or photo box, is one of the latest trends inspiring party lovers and planners everywhere!
It's basically a life-size version of the retro Barbie packaging which can be used as a fun prop for a party.
For extra fun, they come in both kids and grownup size!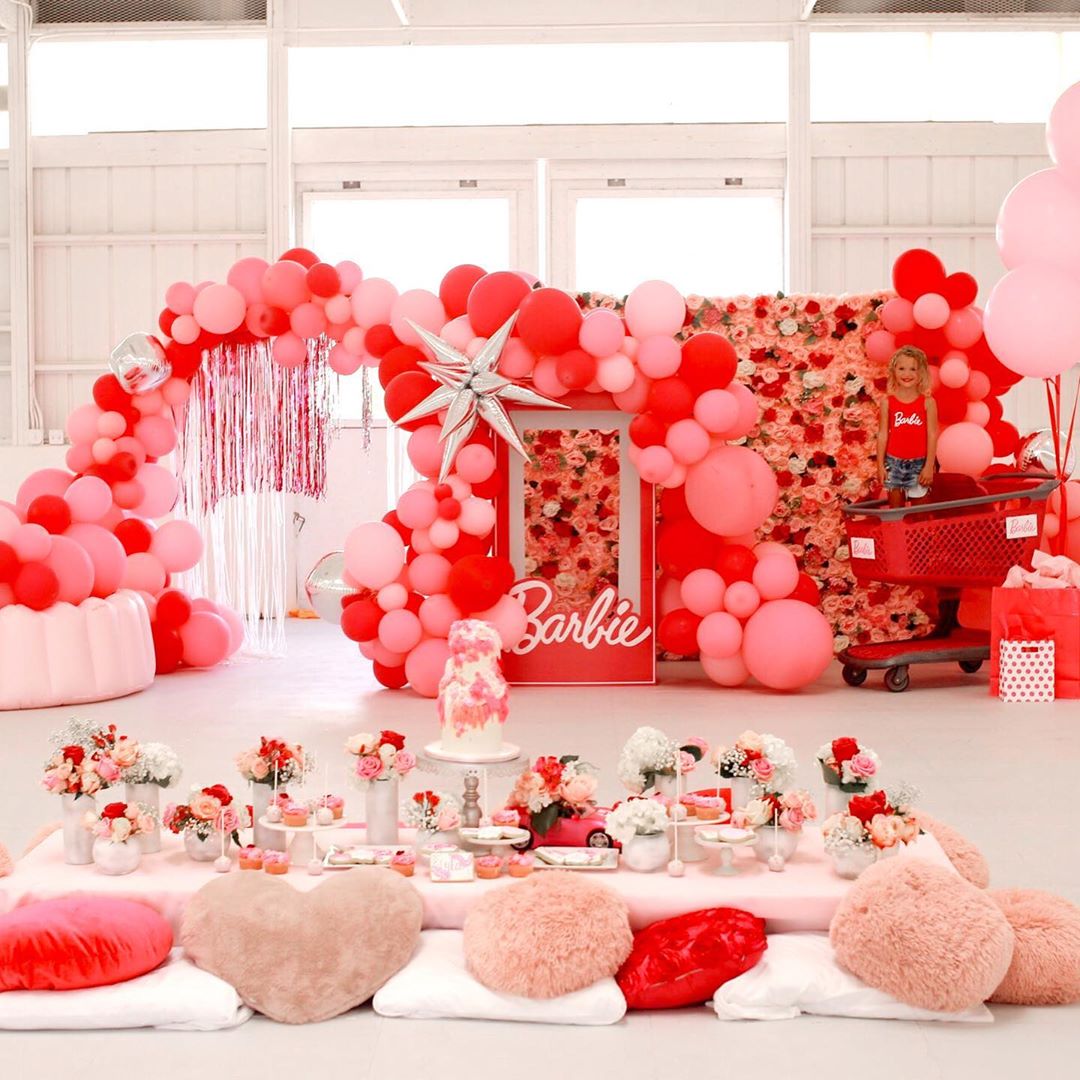 Click the pic to see more pics of this Barbie party by Chelsey Flint
Decor/Styling/Balloons | @chelseyflint | Mom @mbeeeeee | Venue @aspenranchok | Photographer @abbycoylehyde | Animals @aspenranchfam | Bounce House @chelseyflint | Rentals @mariannesrentals | Videographer @pulleyproductions | Cake and Sweets @cake_by_dani | Custom Pink Shopping Cart from Versa Cart | Denim Sorts @lsdenim_
.
Are they available to buy in Australia?
As far as we are aware they are not available ready-made, but we can help you find a supplier that custom makes these. Get in touch.
Can I hire a Barbie photo booth box in Australia? Where can I hire it?
Yes, you can hire a Barbie photo booth in Australia. You can hire a Barbie photo booth from the following party vendors across Australia
Creative Themes in Perth, WA
Confetti Fair in Sydney, NSW
Tiny Tots Hire in Sydney, NSW
Confetti Party Hire in Newcastle, NSW
(this section is being updated)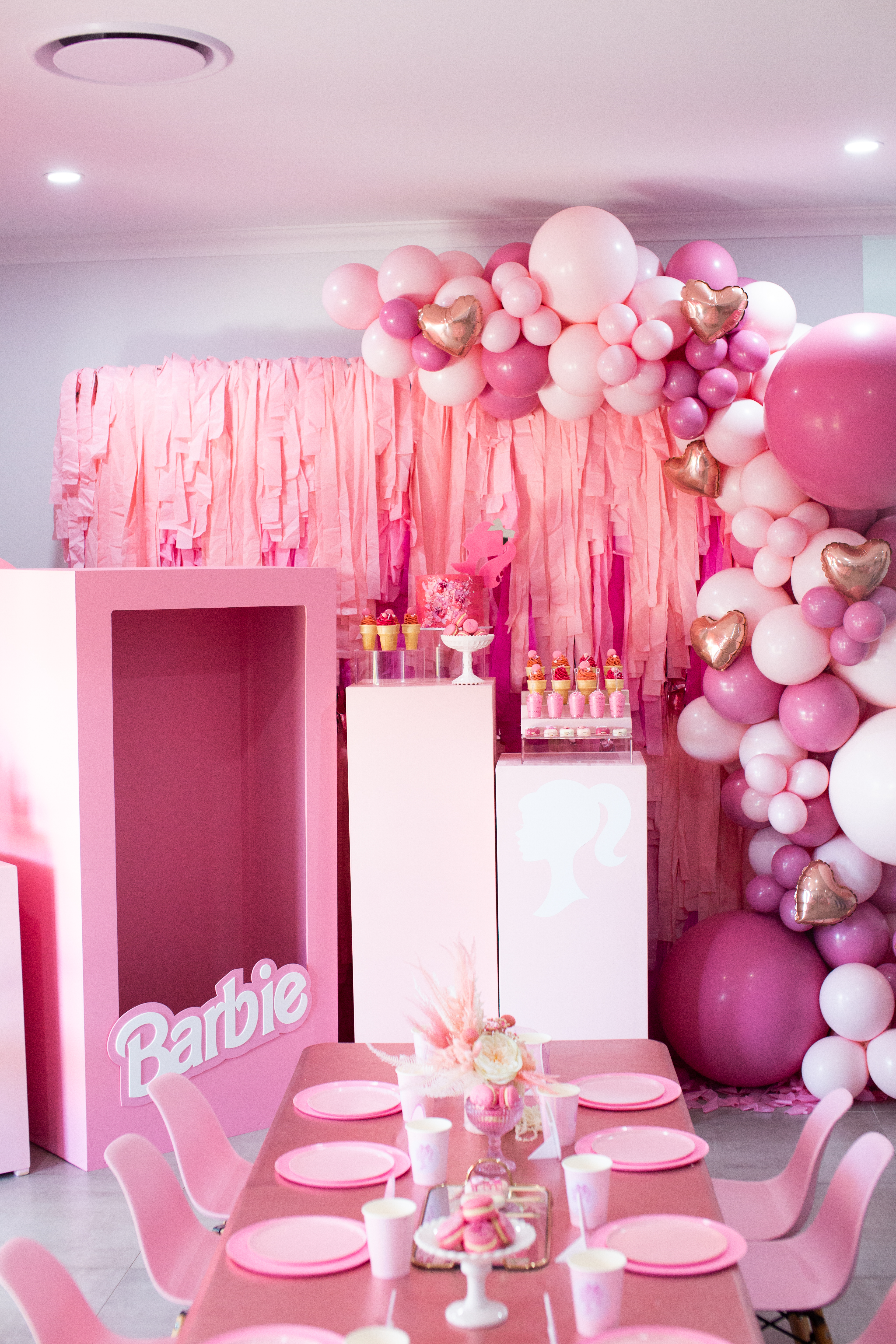 Full styling + coordination @carnivalcreations | Barbie box + arches @creativethemesperth | Party tableware @favorlaneparty | Photographer @ellejhobson | Desserts @sticky_treats | Cookies @ninamariesweetdesigns | Printables @truestyledesigns | Chair + table hire @allegra.and.grace.chairs | Sparkles @borntosparkleperth | Ponies @paddock_to_party_ponies_ | Entertainment @glass_slipper_ent
| Install @epic_installs_ | Balloons @frankieandevedesigns | Props @footeandflame | Cake @kingdomcupcakesperth
Can I DIY a Barbie booth?
You sure can! Some cardboard, a lick of paint and print out would do the job, but of course, it would be nowhere near as sturdy as the timber ones.
Can't get enough Barbie? Read our Barbie party guide here.