Diy means do it yourself. Since covid 19 the way of living has changed drastically. People have to live on their own. DIY has been the need of the hour. The Internet has made your lives easier in so many ways. One can manage his stuff on his own by having guidelines from the Internet.
The covid period was difficult; everyone was dependent on himself to manage his stuff, no house help, no hiring for use, nothing was allowed. Everybody was home stuck within the house, so People shifted to have virtual ideas about their stuff, like virtual home decor, virtual kitchen remodel, virtual rearrangement of the house.
Things are getting back to normal a bit. People are trying to get back on their routine like before 2019. Indoor parties are encouraged for self decor arrangements. DIY ideas are at their peak in this period as people still avoid interacting with fewer other individuals.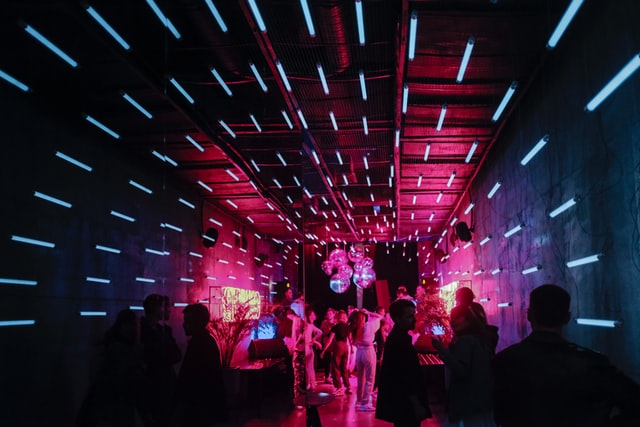 Here are some DIY party decor interior ideas in case you have to do it on your own:
DIY Photo Booth
At your home birthday party, you can create a Photo Booth at a corner. A photo booth is a decorated square frame that is used to take pictures. It will help to manage the audience quickly. The photo booth area is a bit overcrowded, so the host can easily arrange the dinner table on the other corner.
Paint napkins for a dinner party
Arranging a party at your home is a hectic task. You have to manage so many things at the same time on your own. You can involve your kids in it. They can paint napkins for you to place on the table. It will help you to have something unique at your party. It will also help the kids to showcase their talent.
Colorful story bunting
Arranging a kid's birthday party is like coming up with so many different and unique ideas. You can make colorful paper buntings that have other stories written on them. It will be a fantastic idea to make the kids busy with reading the reports on the buntings.
Balloon arch
Birthday parties are incomplete without balloons, kids like balloons the most. Having a balloon arch is a good idea. It will make your party space a colorful look and brighten up the room.
Supersized menu
One of the unique things that you can arrange at your birthday party is having a super-sized menu. It will be a different idea to set up at the party. It will be easy for the members to decide what they want to try at first.
Closer to nature
Arranging a birthday party with some cause can be a unique idea. Try to arrange the parties to make the kids closer to nature. Like you can set up the party at your garden and have some seeds for the kids to plant in the garden to make it a tree. It will be an excellent idea to make kids engaged and encouraged towards nature.
Lighten up your garden
Arranging the party in your garden in the open air is a good idea. Setting the backyard with tiny fairy lights will give you an aesthetic feel at night under the sky.
Innovation
Try to involve your kids in arranging the DIY parties. It will help you in having different kinds of innovative ideas. Encourage kids with some other presents on coming up with some unique and creative ideas.
3D paper decor
Birthday decor needs a lot of material; DIY party ideas allow you to work with everyday and straightforward stuff. You can use simple paper to decorate them in a 3D style. You can make different flowers to hang at the party scene.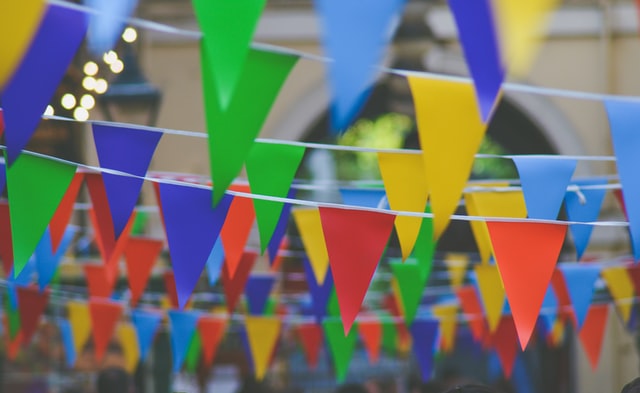 Bright and bold decor
Birthday decors should be attractive. Choose a theme of bright and bold colors. It will give a funky look to the party. Kids and adults will both love the brave, funky-colored party sight.
Fabric tassel birthday decor
DIY party decor gives the advantage of decorating the party area according to your mood. You can make different colored fabric tassels to hang at the party venue. For making the fabric tassels, you can also engage your kids with you.
Fun land theme setup
Arranging a party in your home have some advantages. It allows you to have a proper theme at your place, and you can execute it as you are the boss there. Arranging the Fun land theme at the party side is one of the great ideas. Arrange some safe and feasible swings their kids will have fun.
Embellished birthday hats
For your birthday party, make some embellished hats with creative ideas for the guests to wear at the cake cutting ceremony. You can also gift those hats to the guest. They can take the hats with them and remember that you have designed and made the cap.
Fairy light birthday set up
What should be the theme of the party is entirely on the host. Choosing some simple decor with fairy lights everywhere will give you a fairyland type of environment.
Balloon backdrop birthday idea
Balloons are the primary and essential element of birthday decorations; You can have a backdrop entirely based on a balloon theme. It will have a colourful background for pictures as well behind the cake table.