FIND MORE 90'S INSPIRED HIP-HOP PARTIES HERE >>
Talk about FRESH! Everything about Lachy's 90's hip-hop party has been beautifully executed and so stylish. We love music themed parties here at Confetti HQ, and this one is one of our faves!
Jackie, talented mama stylist from A Peachy Affair planned and styled this 90's Hip Hop Hooray party for her cutie Lachy's 2nd birthday. The main colours for the styling were gold, black, silver and blue, making for a really sophisticated version of the theme.
We also love party puns too, and this one totally spoke to our 90's hearts: Ain't nuthin' but a Yungsta party – love it!
Lachy's 90's hip hop party – the details
Jackie gives us the lowdown:
We threw an intimate warehouse-style party with our close family and friends to celebrate our little man's ( Lachlan) 2nd Birthday. It was a 90's Hip Hop theme dress-up party. There were just under 80 guests with a buffet-style lunch, grazing table and desserts bar. We had iconic 90's Hip Hop songs playing in the background, as our guests were welcomed to the amazing warehouse venue (Little Ginger). In addition, we had giant gold chain balloons garlands in the main area as well as the cake set up.
The details are epic. Scroll down to see them!
A large wall (above) to mimic street concert poster signs was placed in the adult area (perfect for a photo backdrop)."We had fun with creating personalised posters and adding hip hop themed details to create the urban feel", Jackie said. So wildly creative!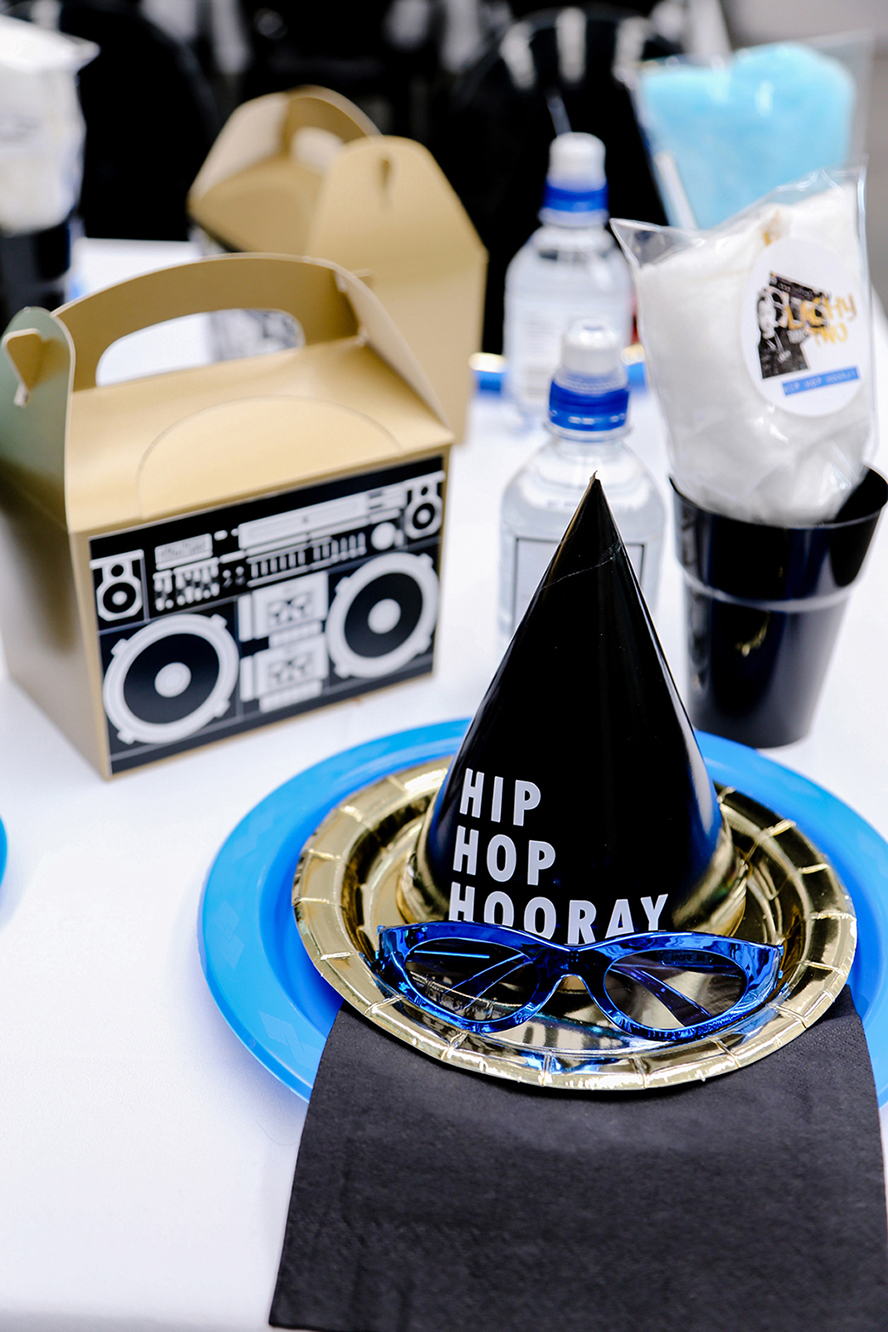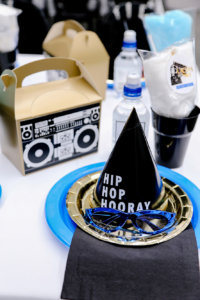 The kids' stylish place setting also had space for their own boombox favour box, sunglasses, fairy floss and treats (the perfect little hip hop starter kit).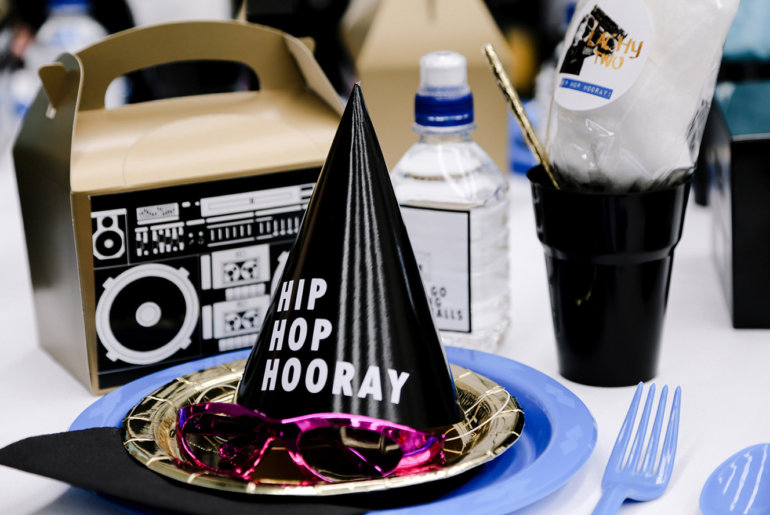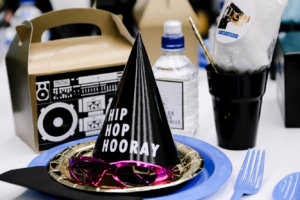 More from the table styling below.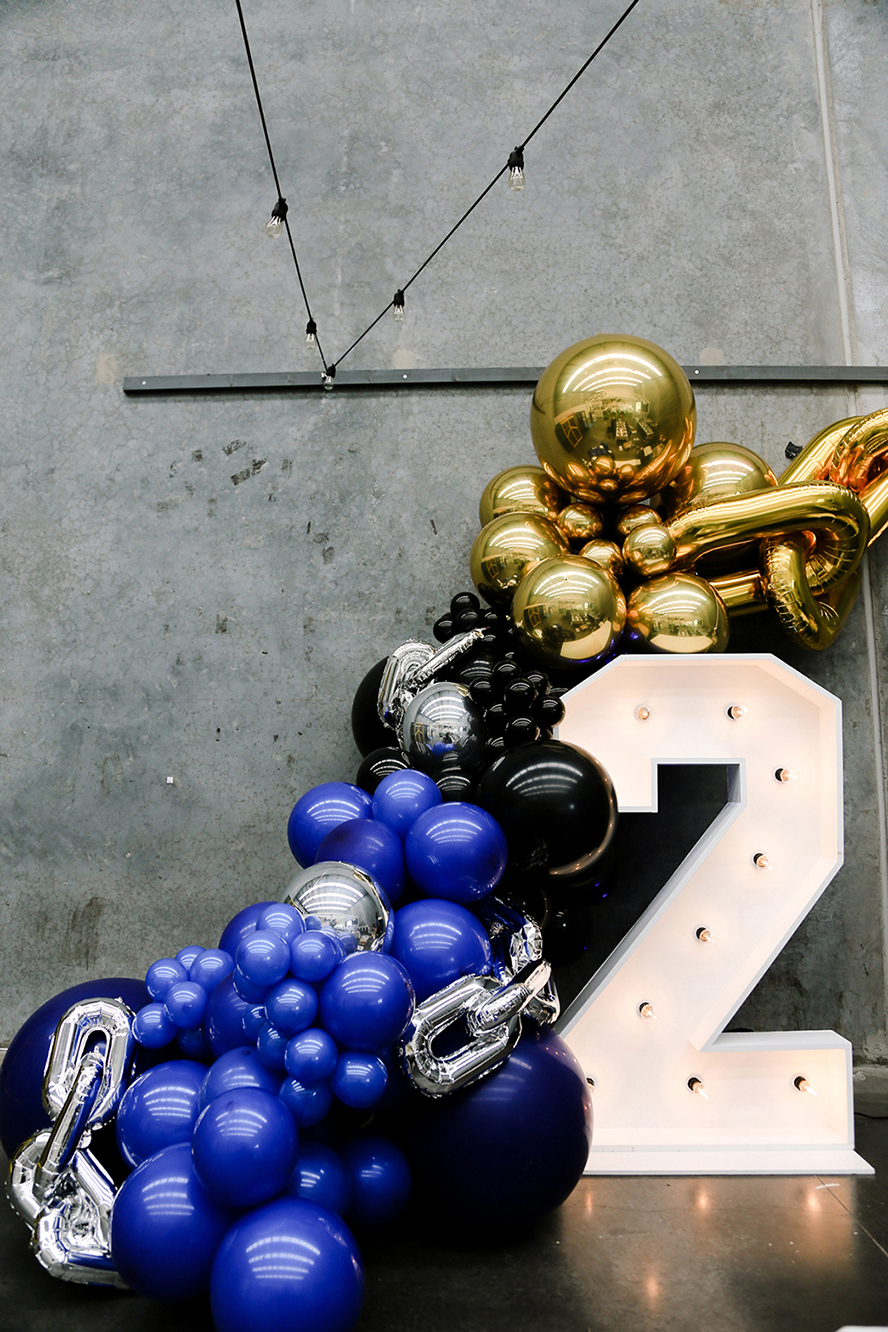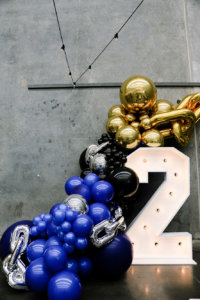 Ah, right on trend! Our first featured party with a faultline cake! What a beauty it is too. And that Kiki Sprinkles topper is da bomb!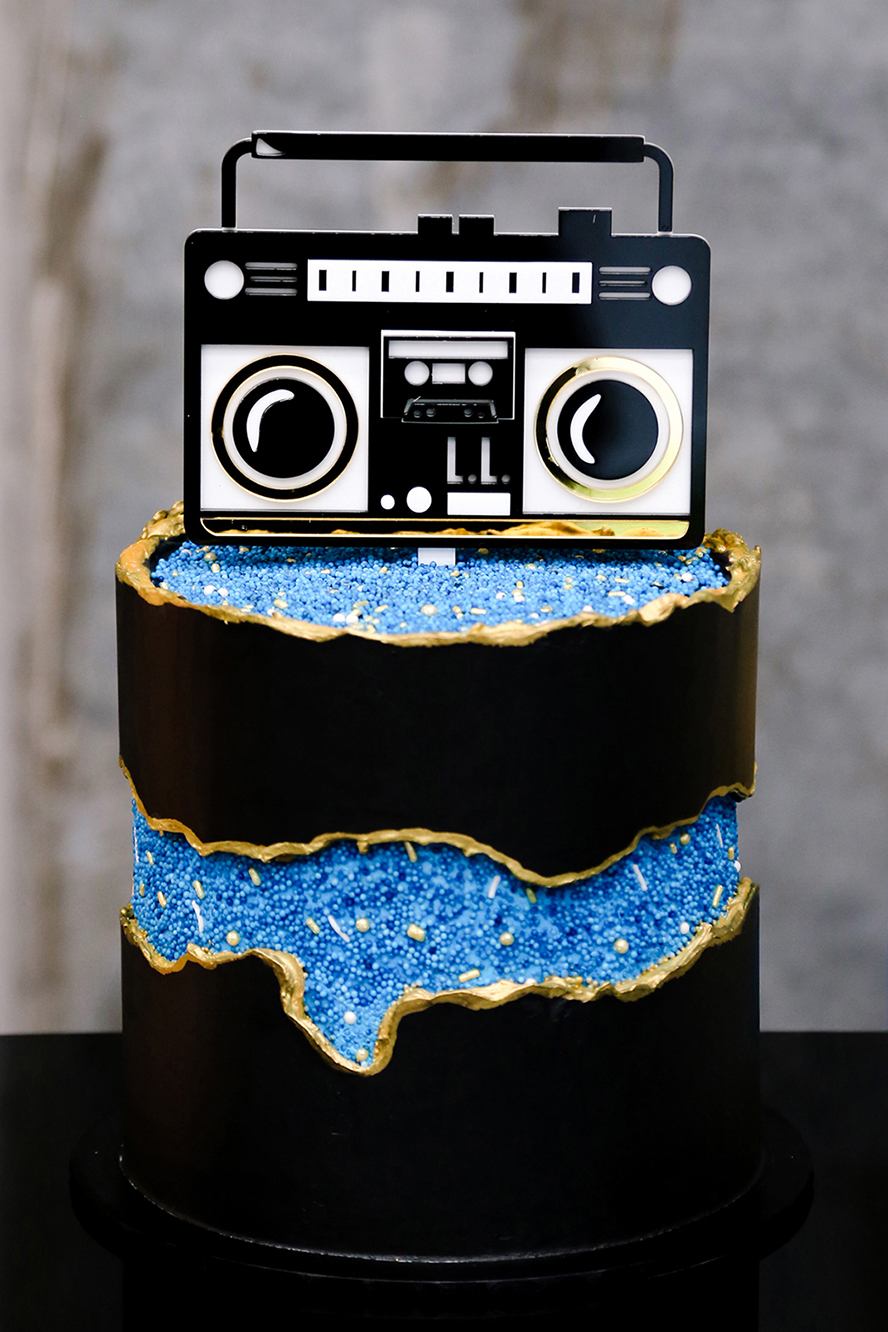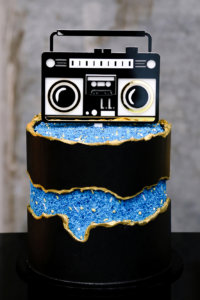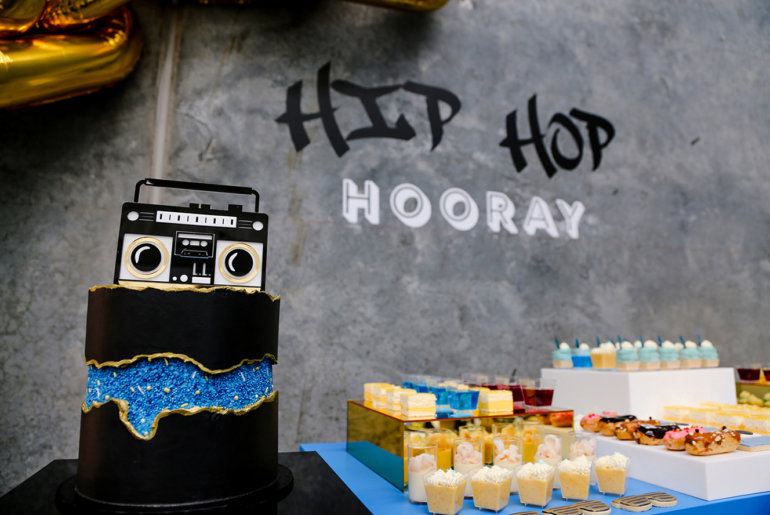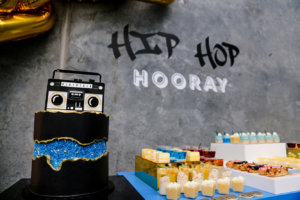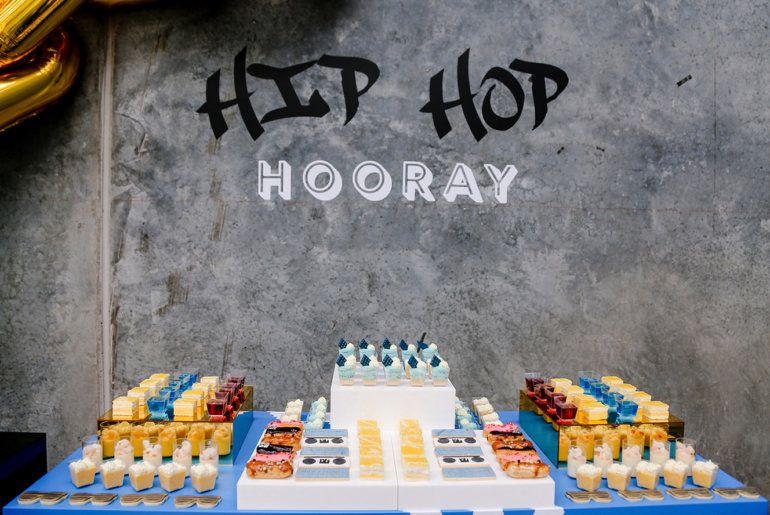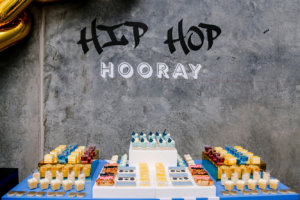 Jackie sourced over 10 authentic classic boomboxes to adorn the venue, as well as authentic USA style graffiti garbage cans.
Is that an adidas shoe box table you ask? Why yes, it is!
Genius level = OFF THE CHAIN! Speaking of chains, love how those balloons are arranged!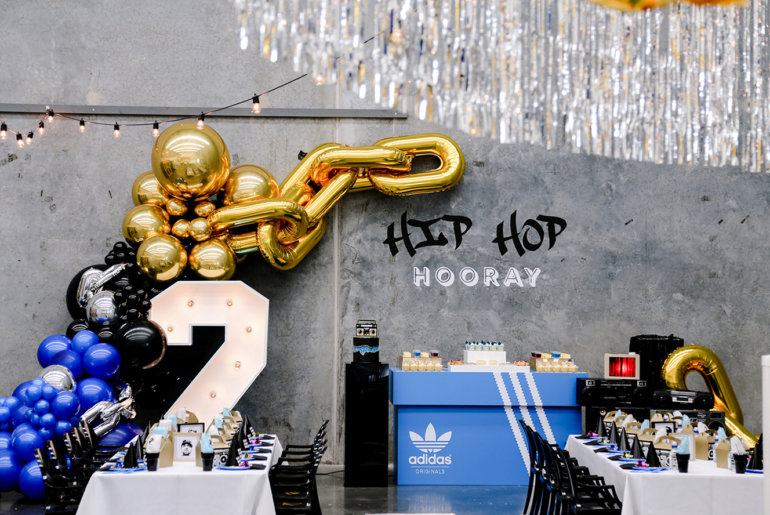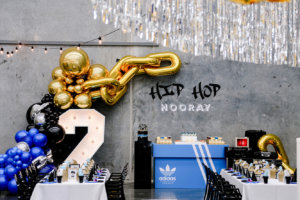 The kids also enjoyed an indoor adventure play area, ball pit area, face painter and balloonist.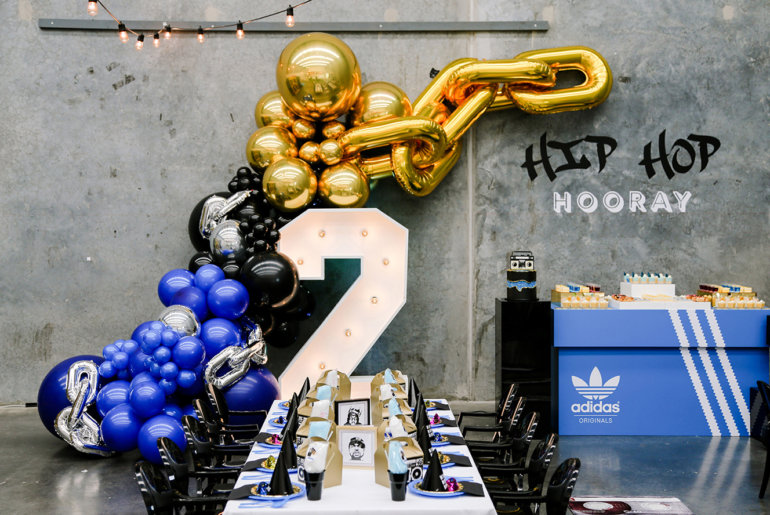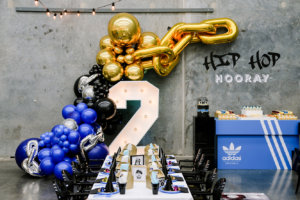 The grown-ups enjoyed grazing on these yummies!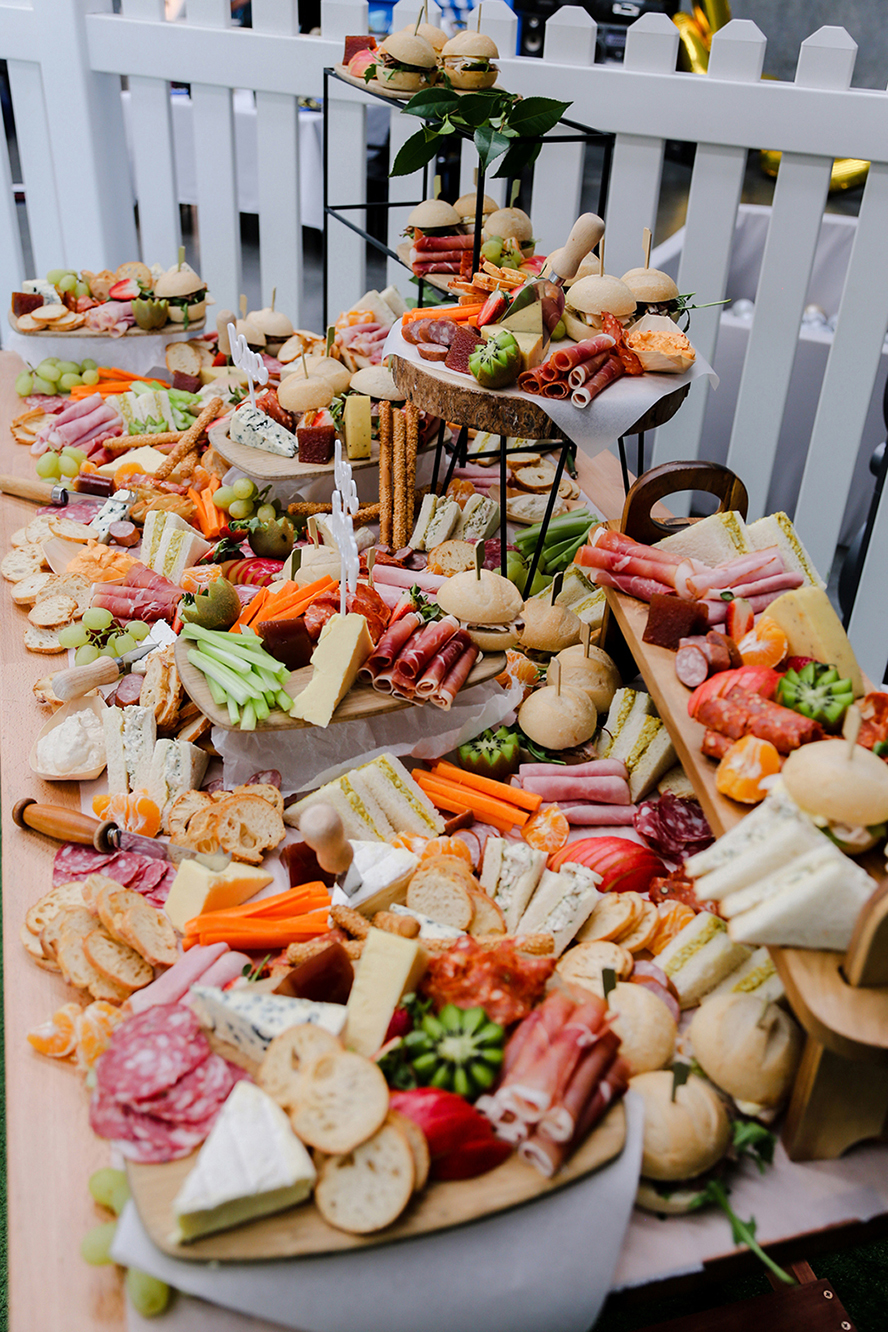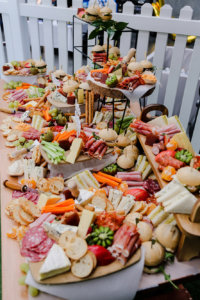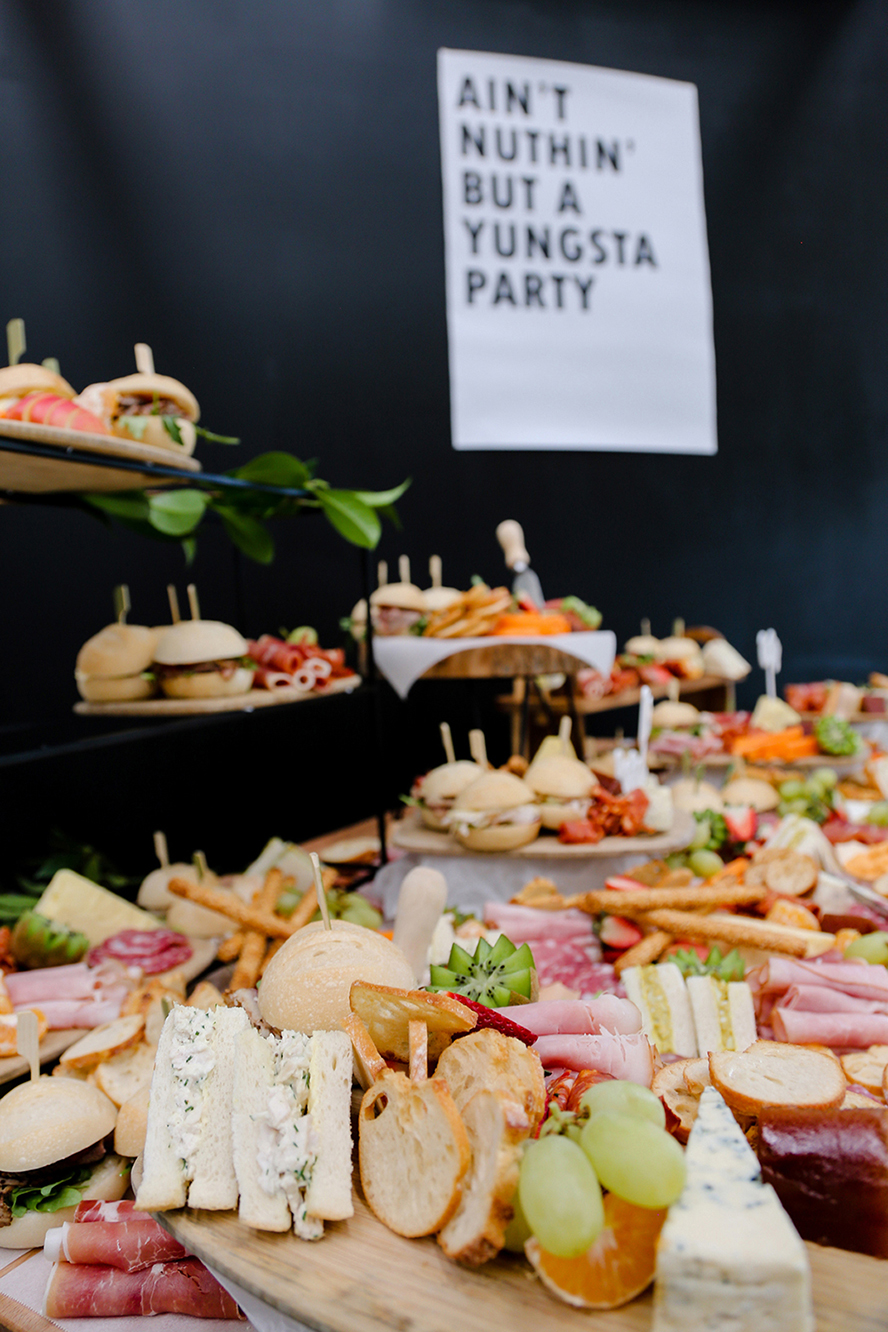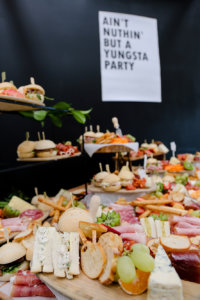 Here's Jackie doing her styling thang!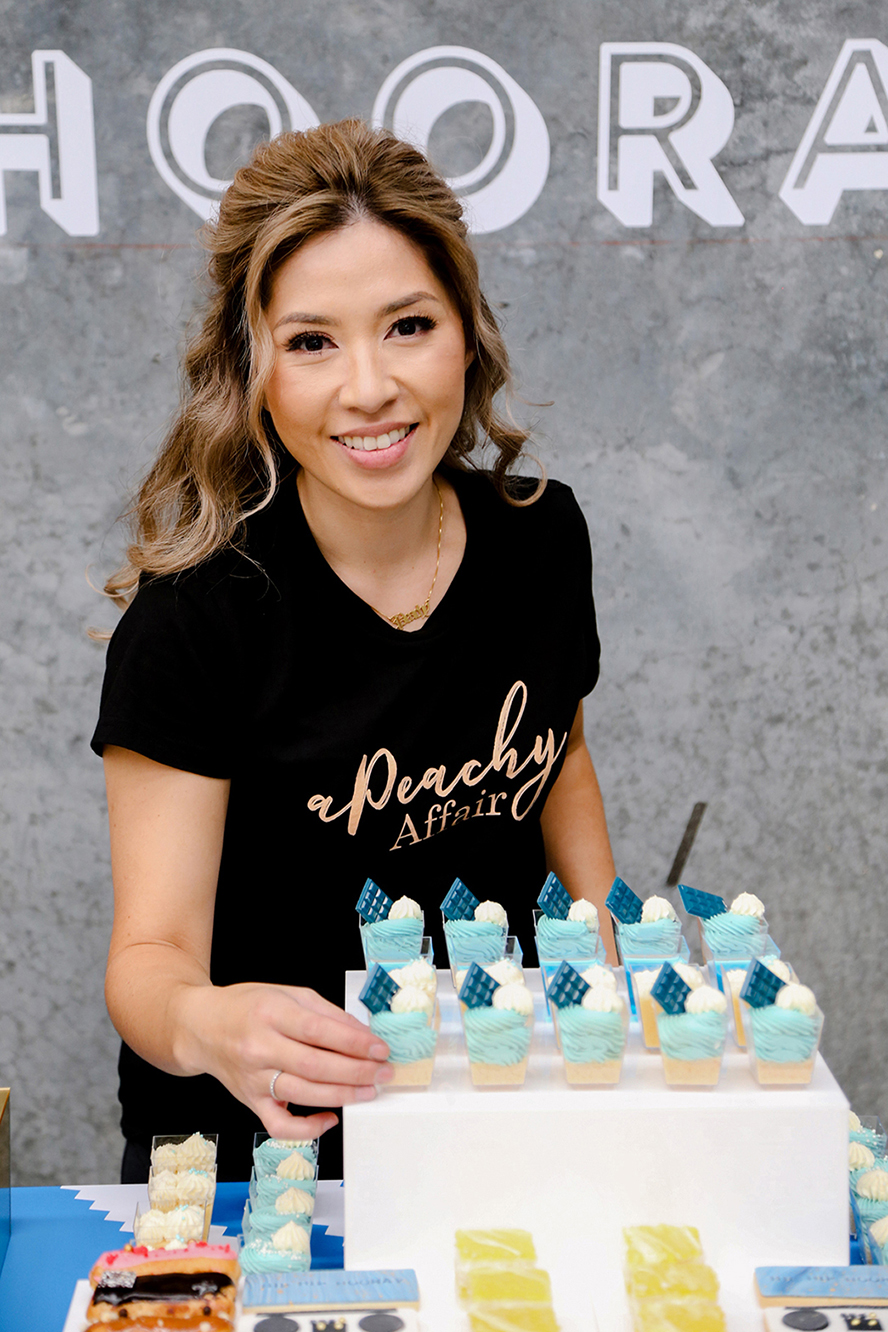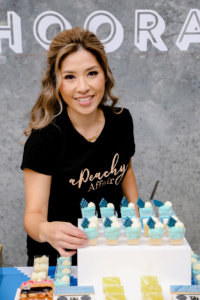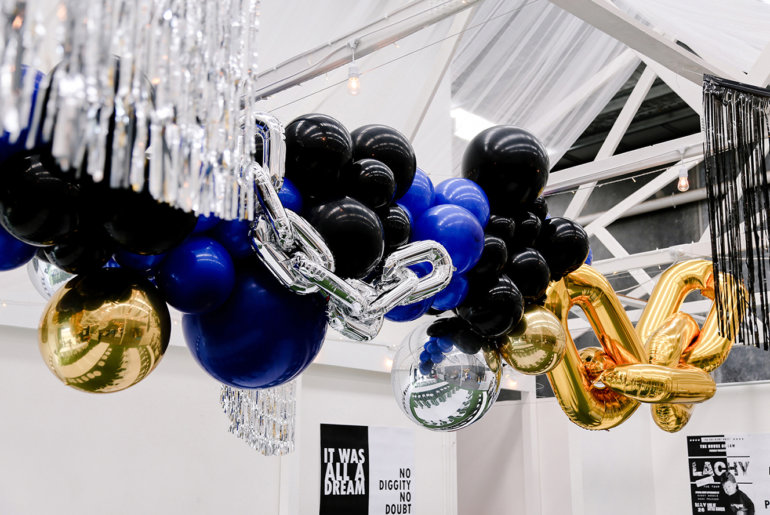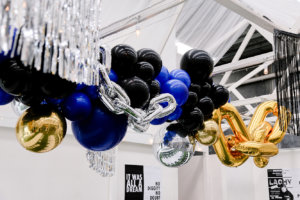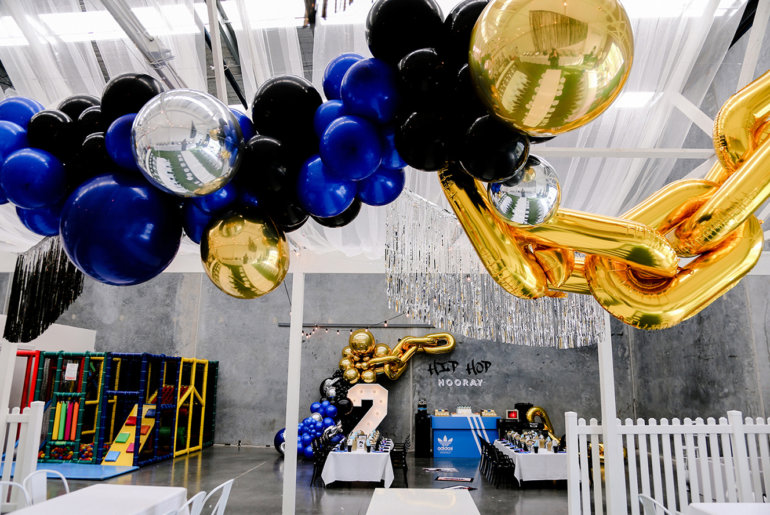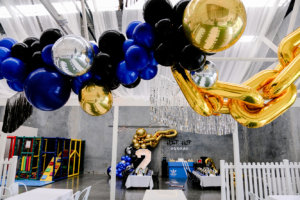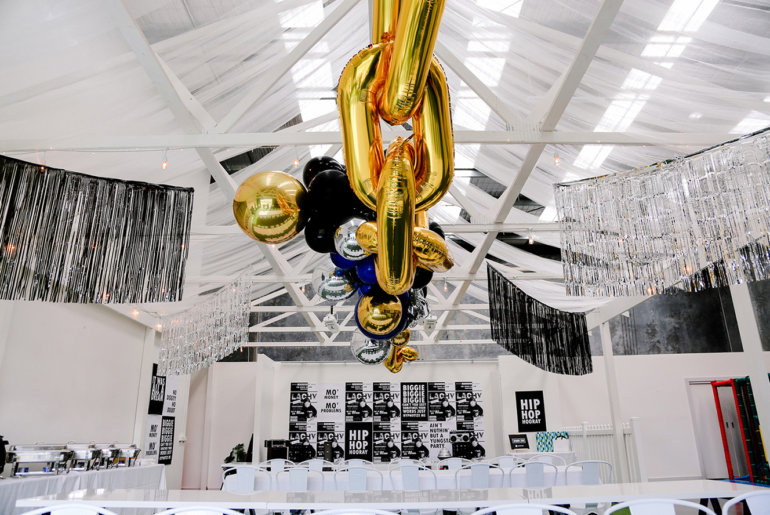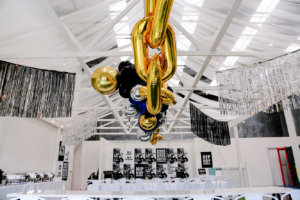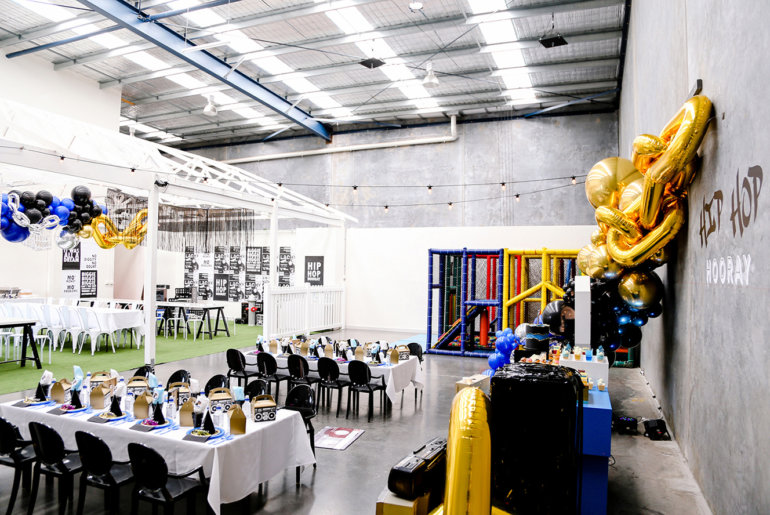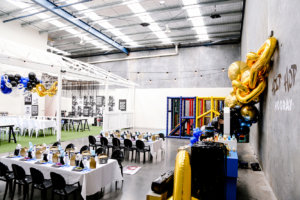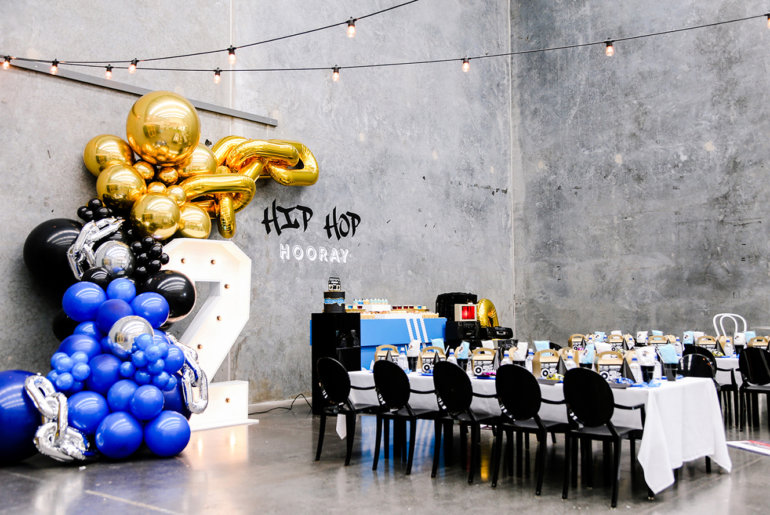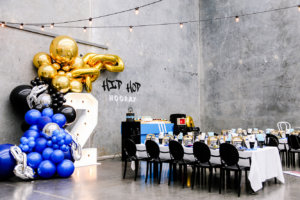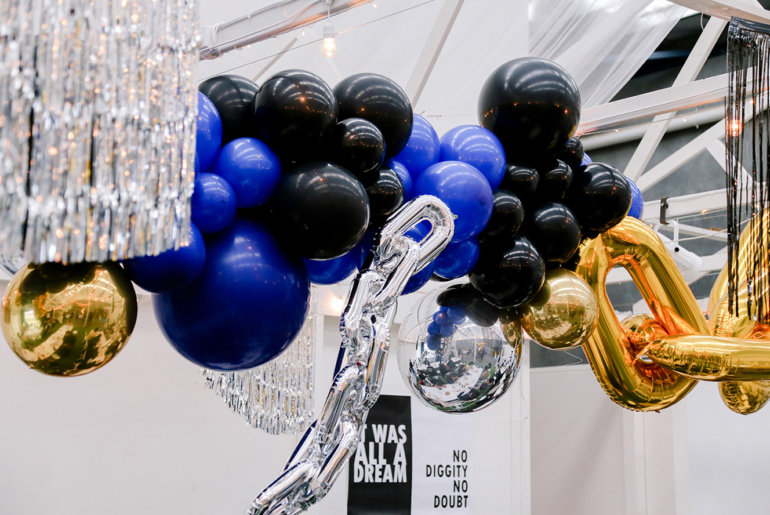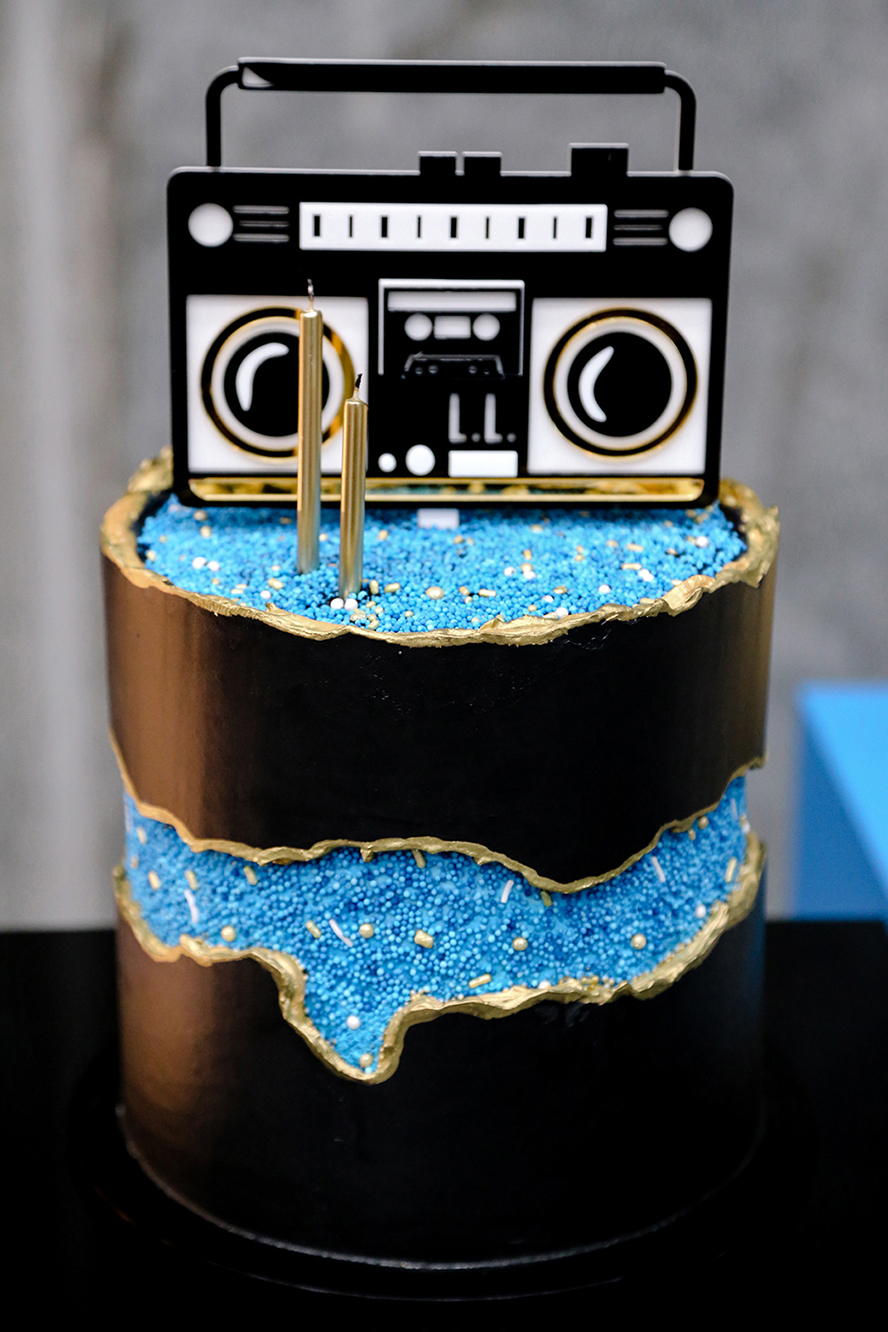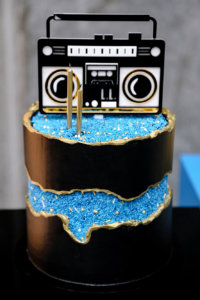 Cassette tape mats, and real vintage boomboxes and garbage cans all the way from the USA.
What's a hip hop party without a snapback?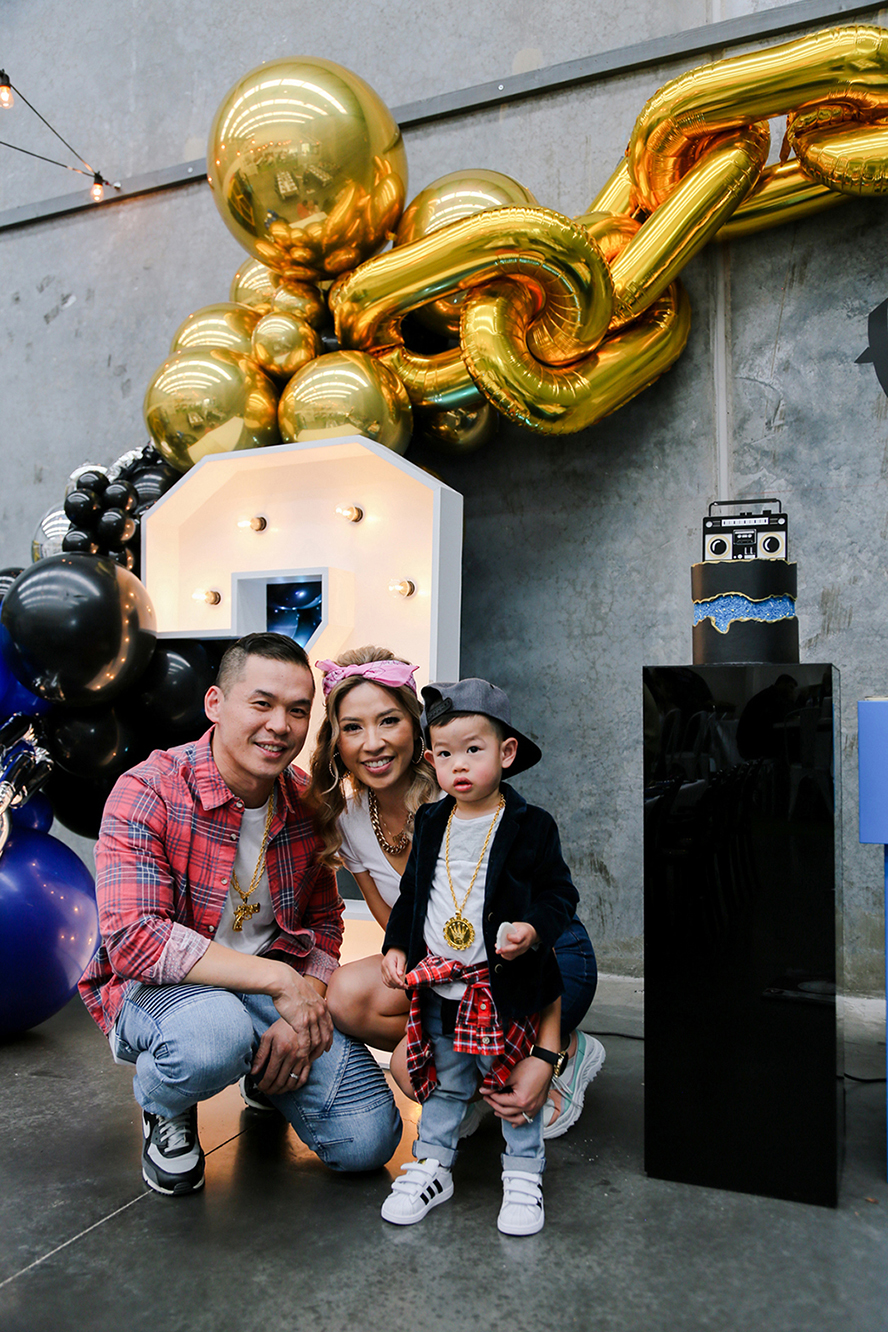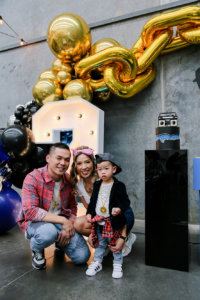 Above, a lovely shot of the fam all dressed up in their gear!
Jackie told us "It was an amazing Sunday afternoon with people we love and many happy faces!". We hope cute little Lachy had the best day ever!
Vendor Credits
Styling, design, custom decals, favour boxes, poster design + giant adidas shoe box prop @Apeachyaffairevents / Apeachyaffair.com.au
Venue | @LittleGingerco / littleginger.com.au
Photography | @Sarahglassonphotography – sarahglassonphotography.com
Balloons | @bedazzledparties
Marquee Light + Plinths | @Light_your_night_events
Children's Chairs + tables | @Minipartypeople
Custom-made cake topper | @Kiki_sprinkles
Cakes + Desserts | Grazing Table @MrsTangLe
Cake risers | @Lunatwelve
Custom Fairy Floss | @floss.d_
US style garbage cans, fire hydrant and ON AIR light props | @thepropstore
Adventure play hire | @Tumbletownmobile
Soft Play | @littleluxepartyhire
FIND MORE 90'S INSPIRED HIP-HOP PARTIES HERE >>