As you might know, we are fans of creative character parties. When our friend Doua from DIY Bucket List sent over this on-trend Paw Patrol party, we were pretty excited! This blue and pink Paw Patrol party turned out to be the perfect unisex pastel adaption of the theme. Details follow below!
Details from the blue and pink Paw Patrol party
Doua tells us 'we had a joint Paw Patrol birthday party for my niece and son since they have birthdays in April. It was a challenge to come up with party decor for both genders since Paw Patrol colors are more boy friendly. But, I chose pastels to add more girly tones into the décor'.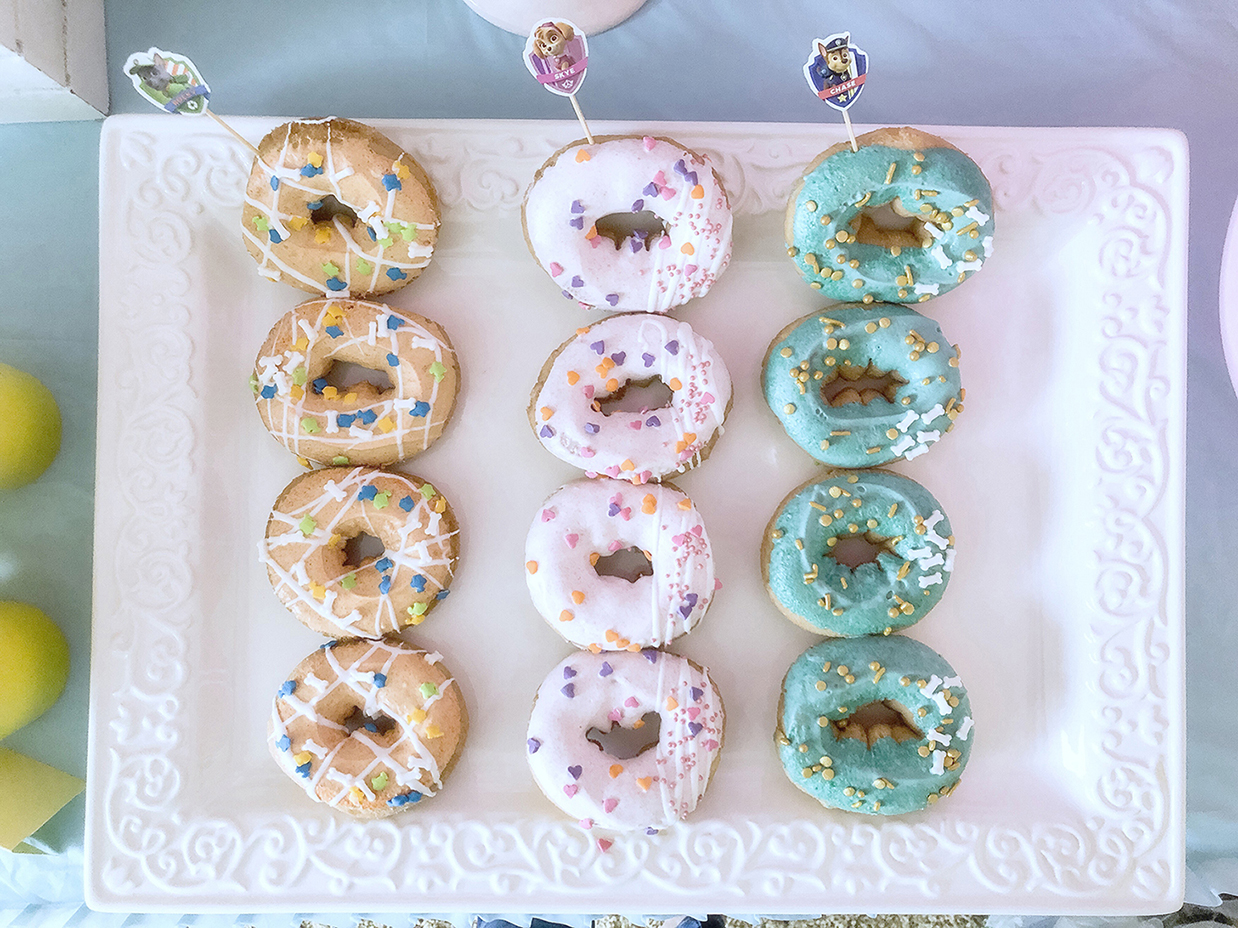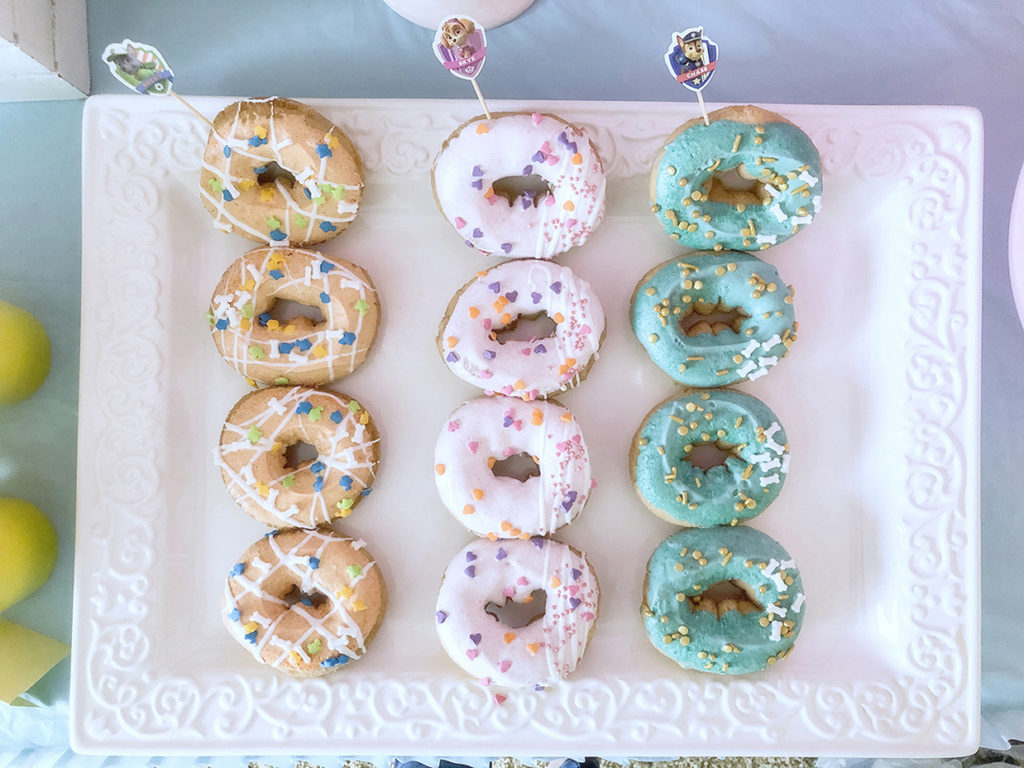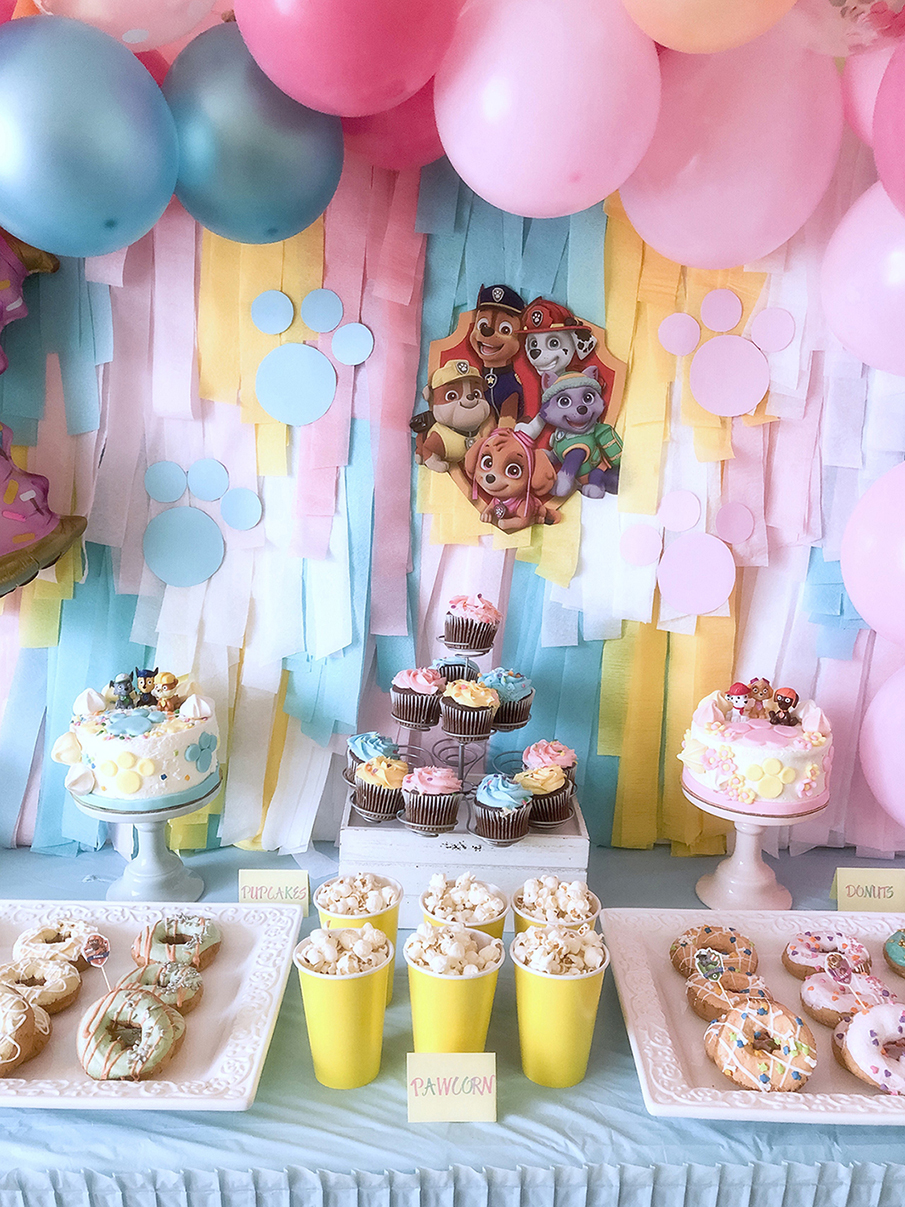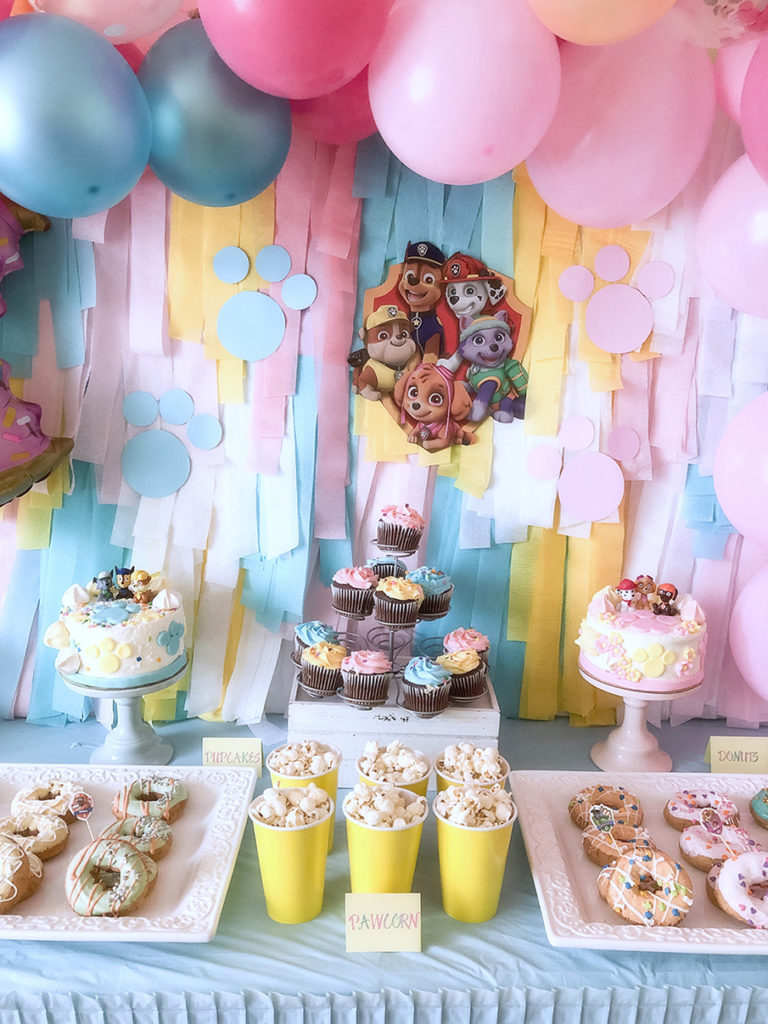 She continues 'I really focused on making the dessert table fun for the kids. Fringe backdrops are popular now and this was a great excuse to make one. I came up with an easy table top version and topped it off with an epic balloon garland'.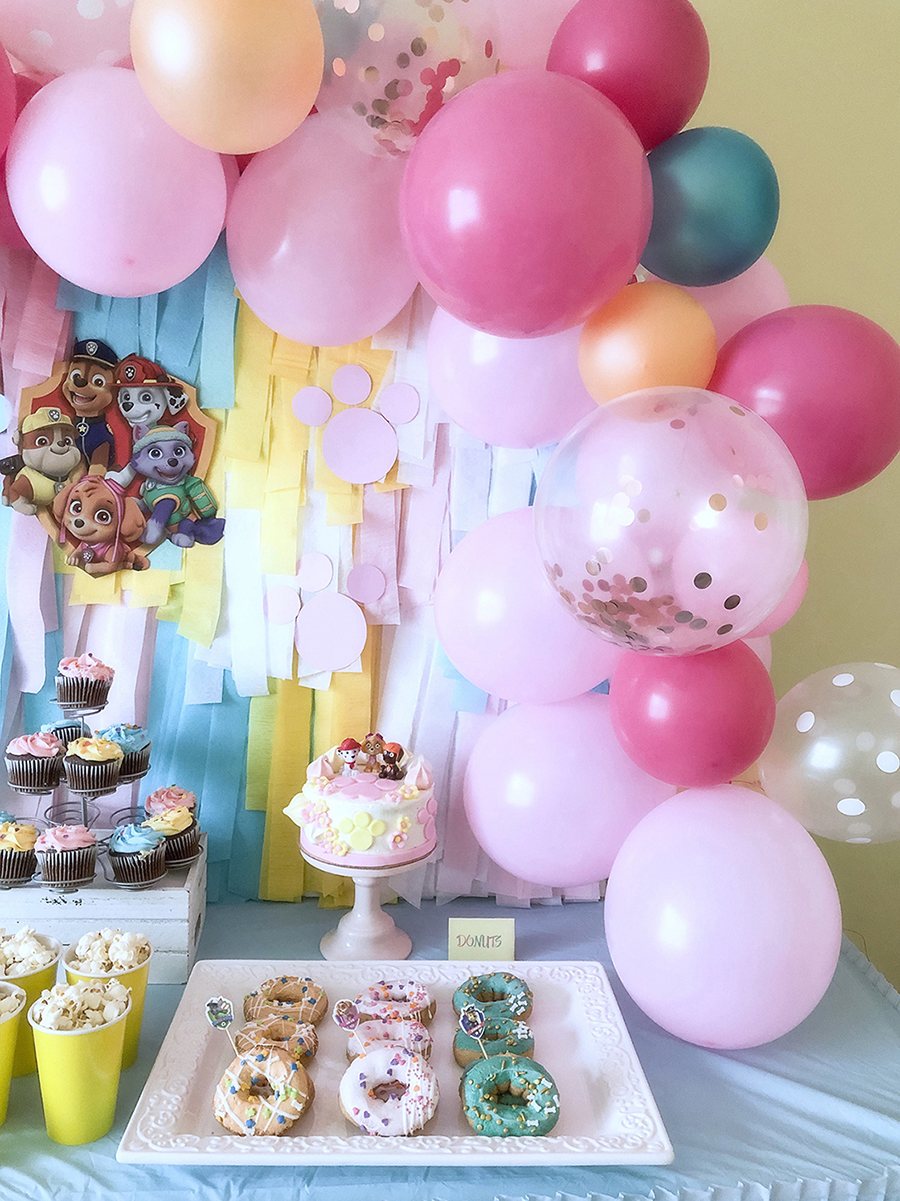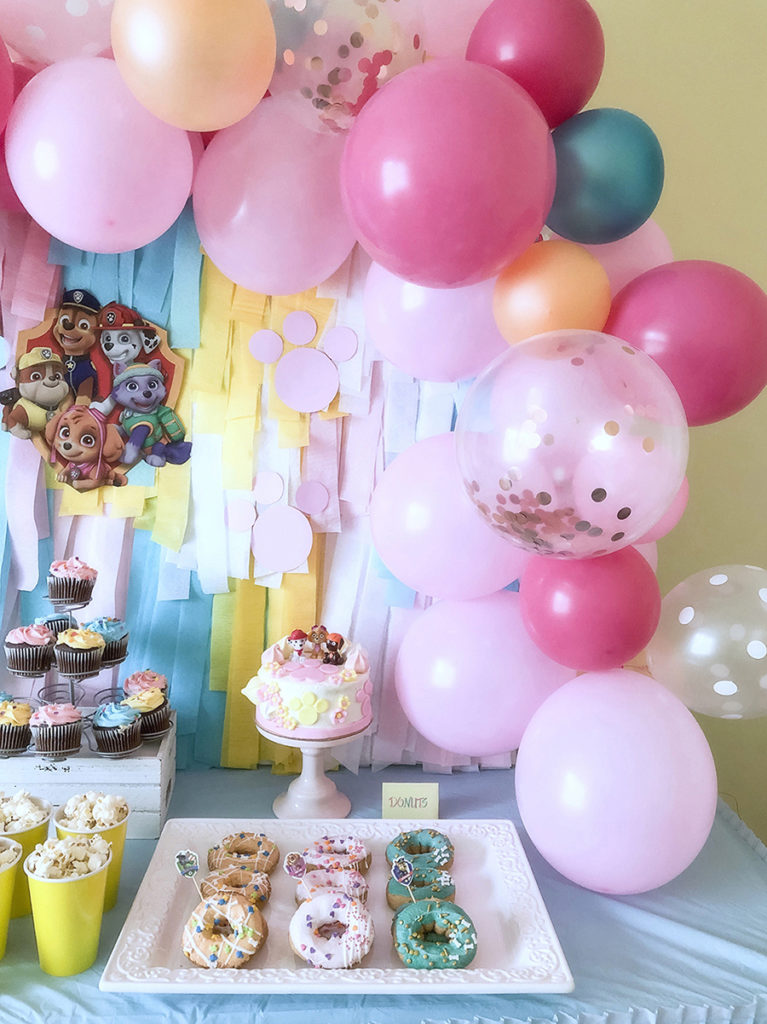 The desserts were store-bought and Doua made the cakes herself – one for each little on, so they could have 'their own cakes to make a wish upon'. She added, 'I used a box of cake mix and doctored it up. They were simply topped with Paw Patrol characters to keep with the theme'.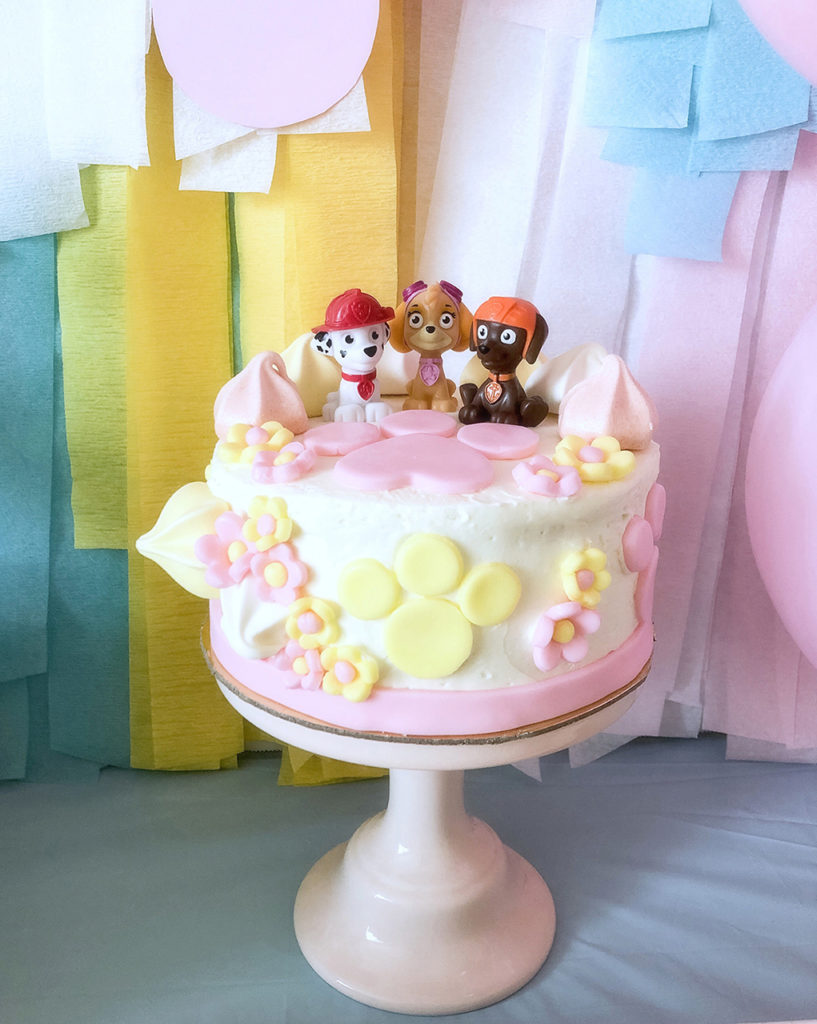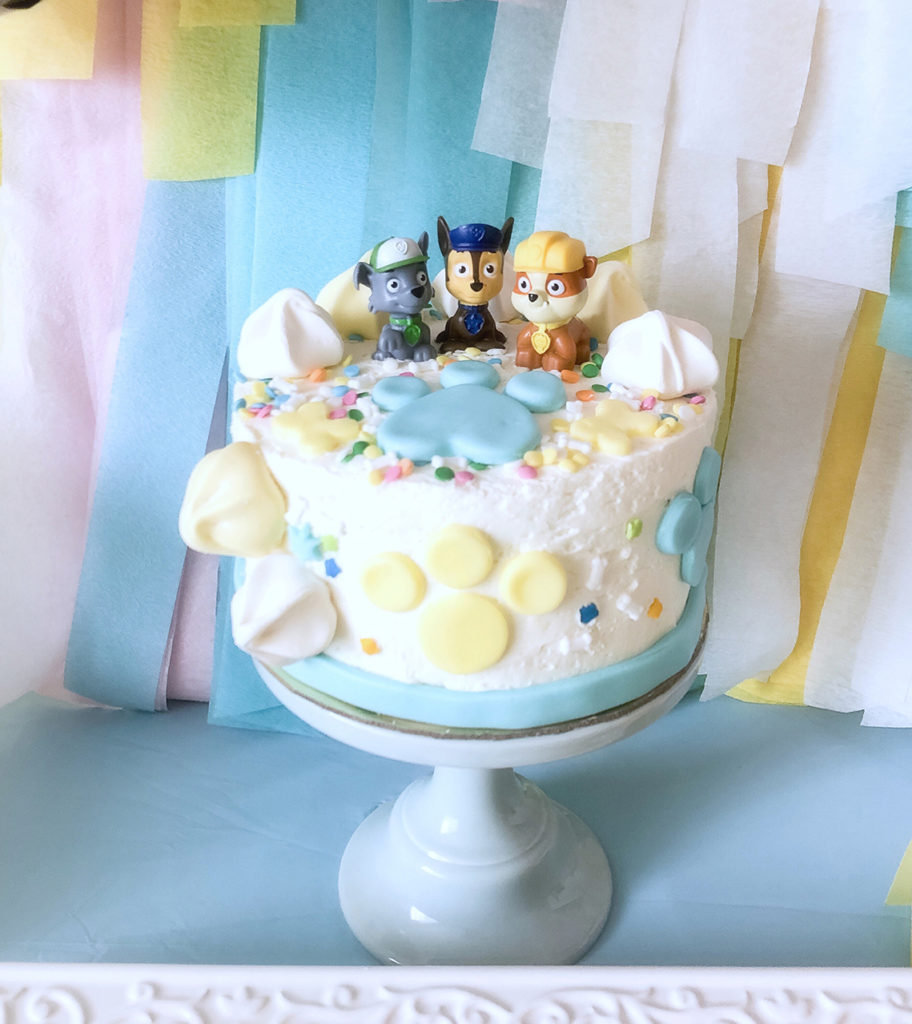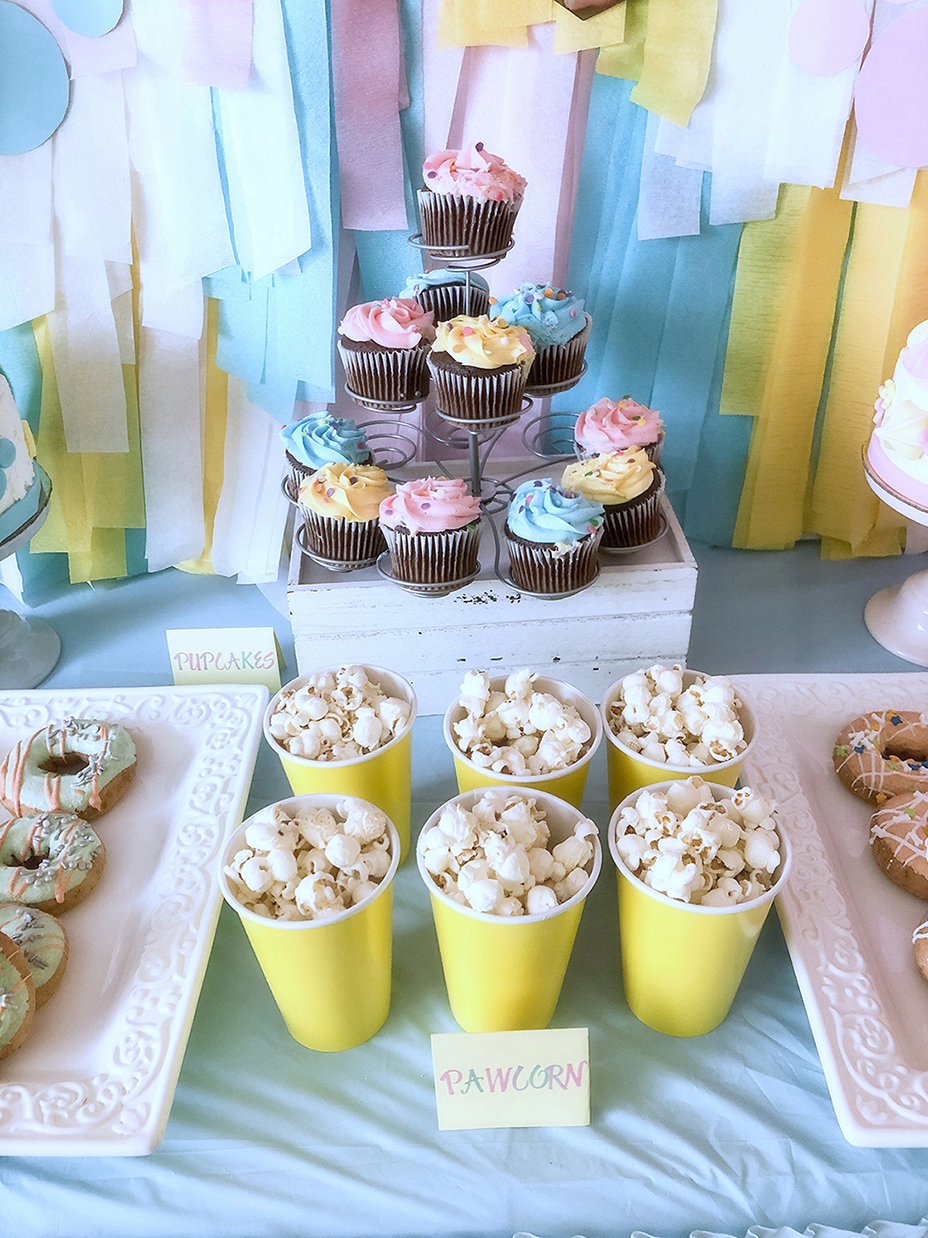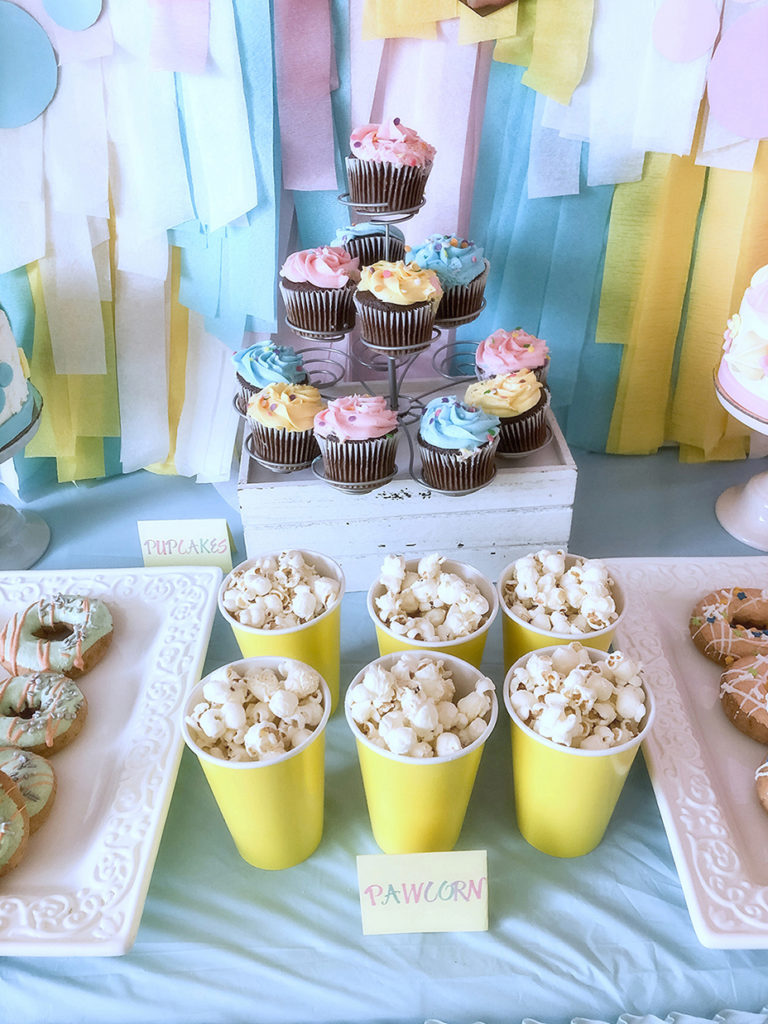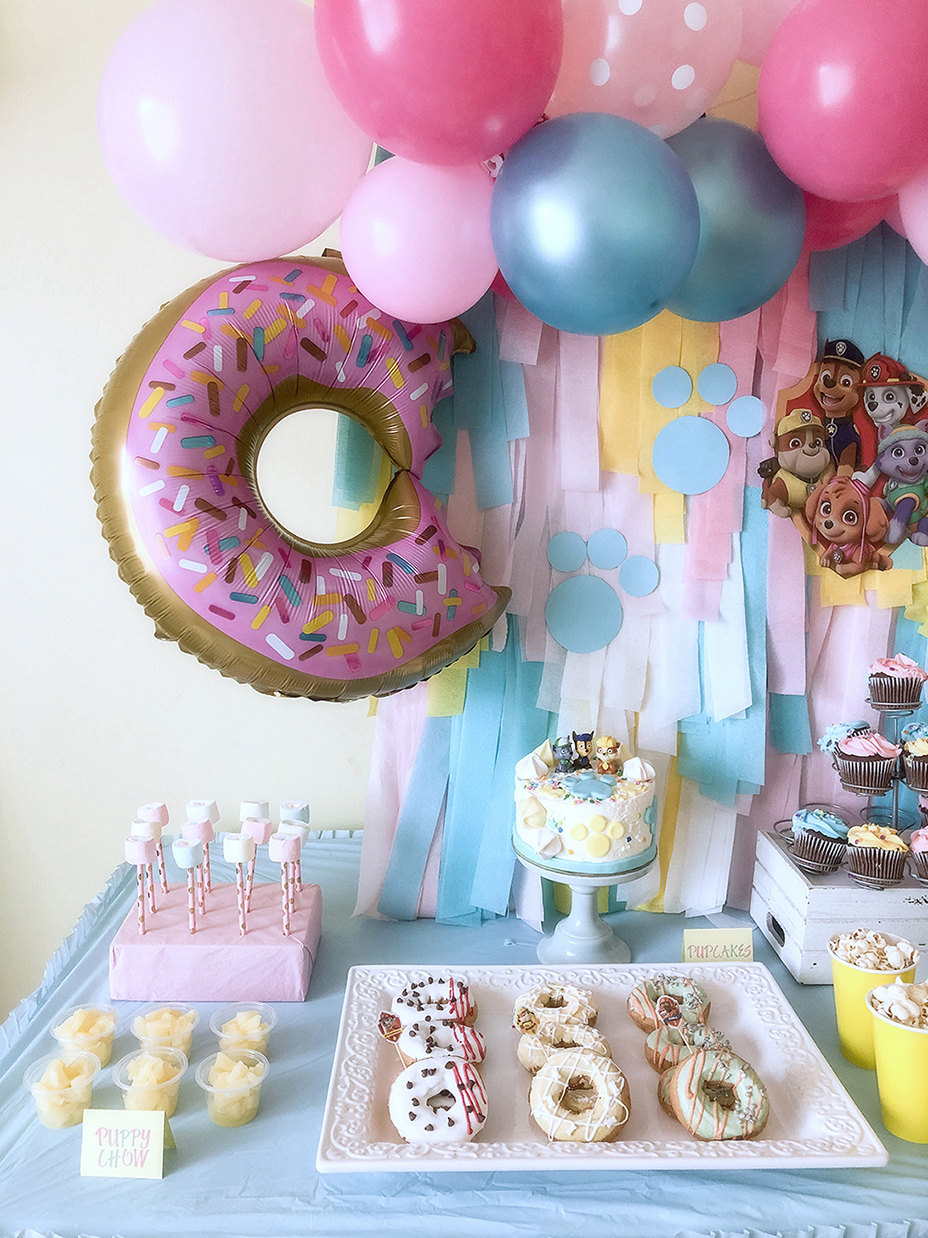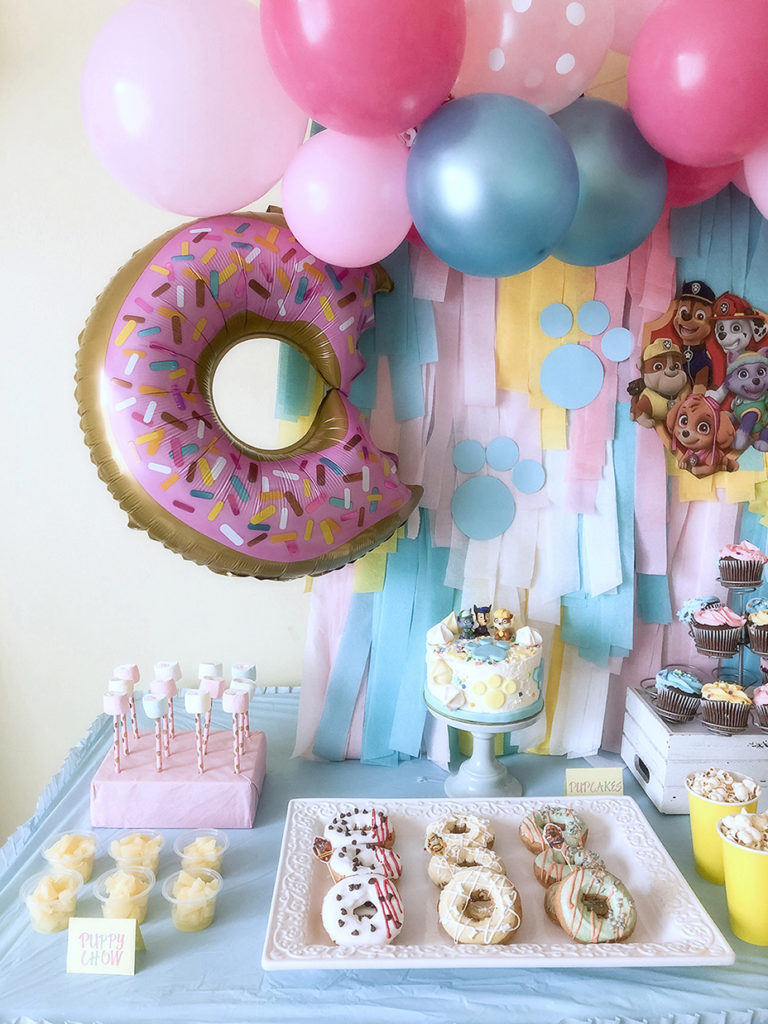 For the donuts, she used the primary colors of each pup to make them Paw Patrol donuts. They were then drizzled them with chocolate and sprinkles to make them a little more special.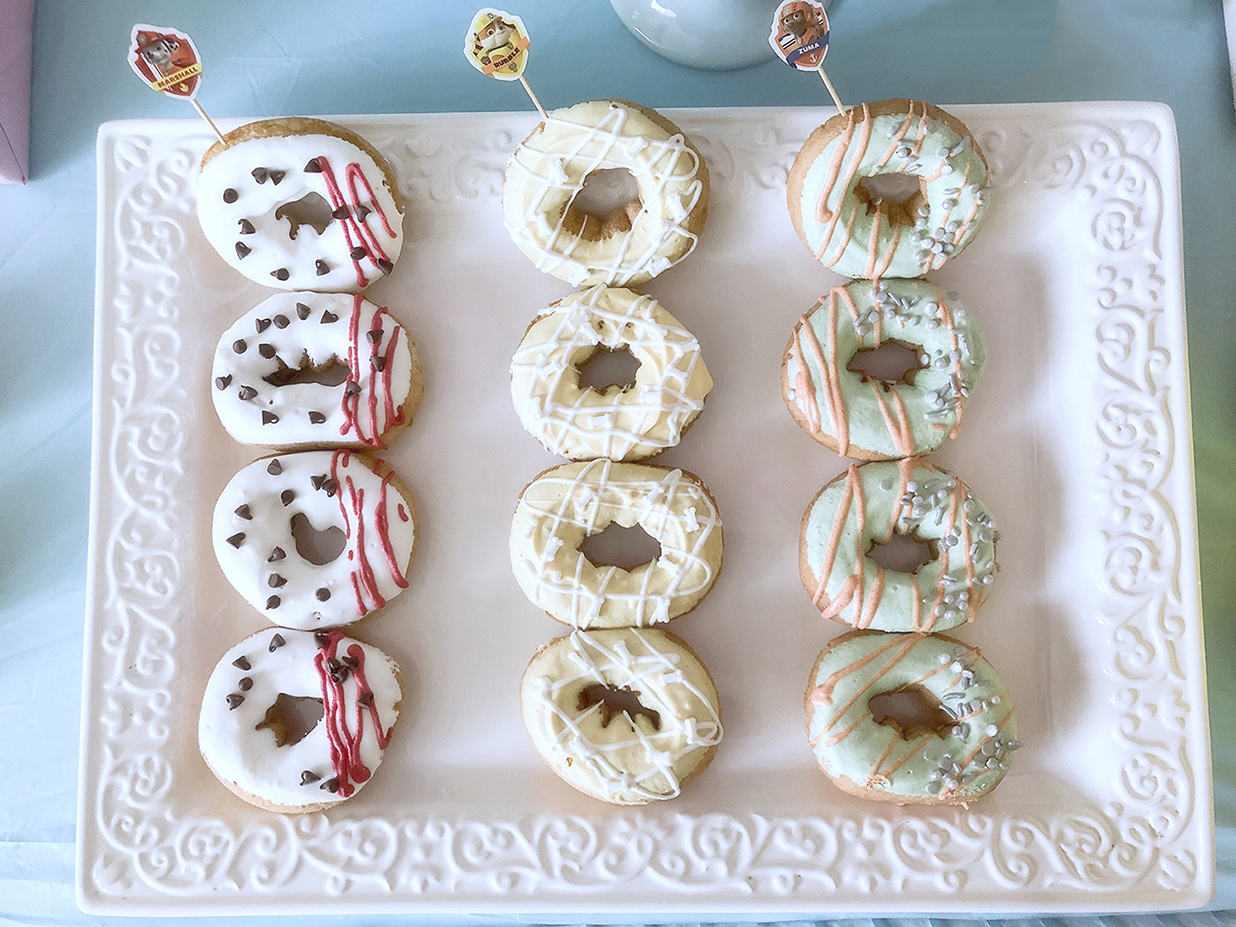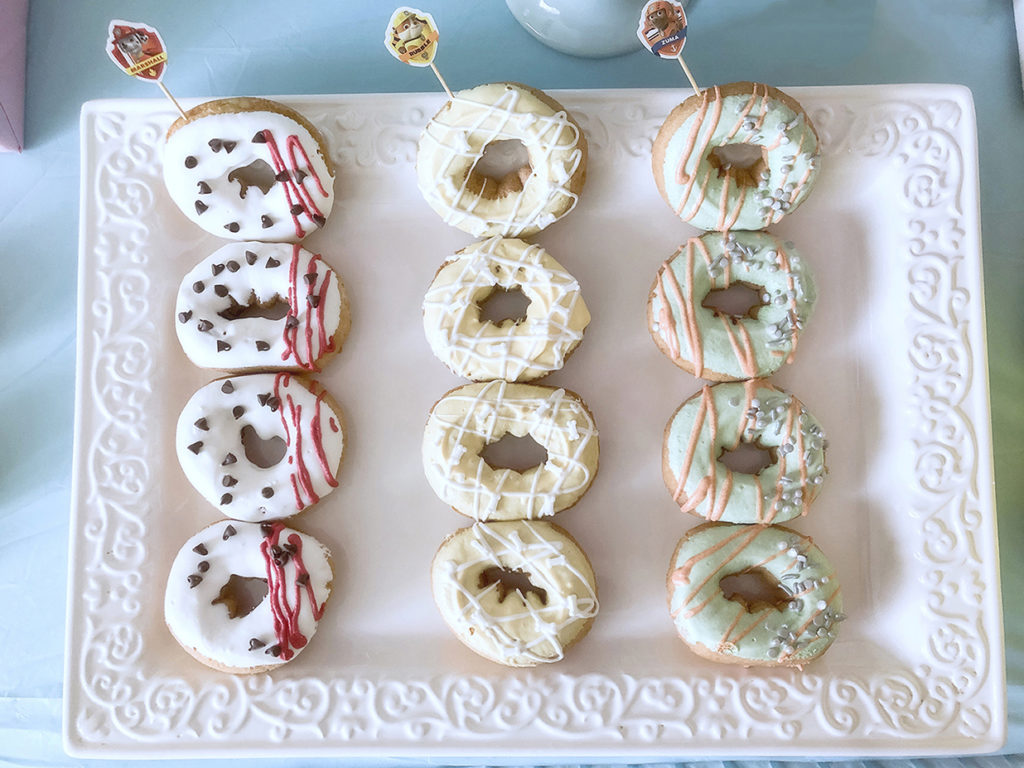 There was also some pineapple and pastel colored marshmallows for variety. Luckiy, the cupcakes were store bought yet came in the right shades. The dessert bar labels were custom made using the simple method of cutting out pieces of pastel colored cardstock and folding them in half to make them stand.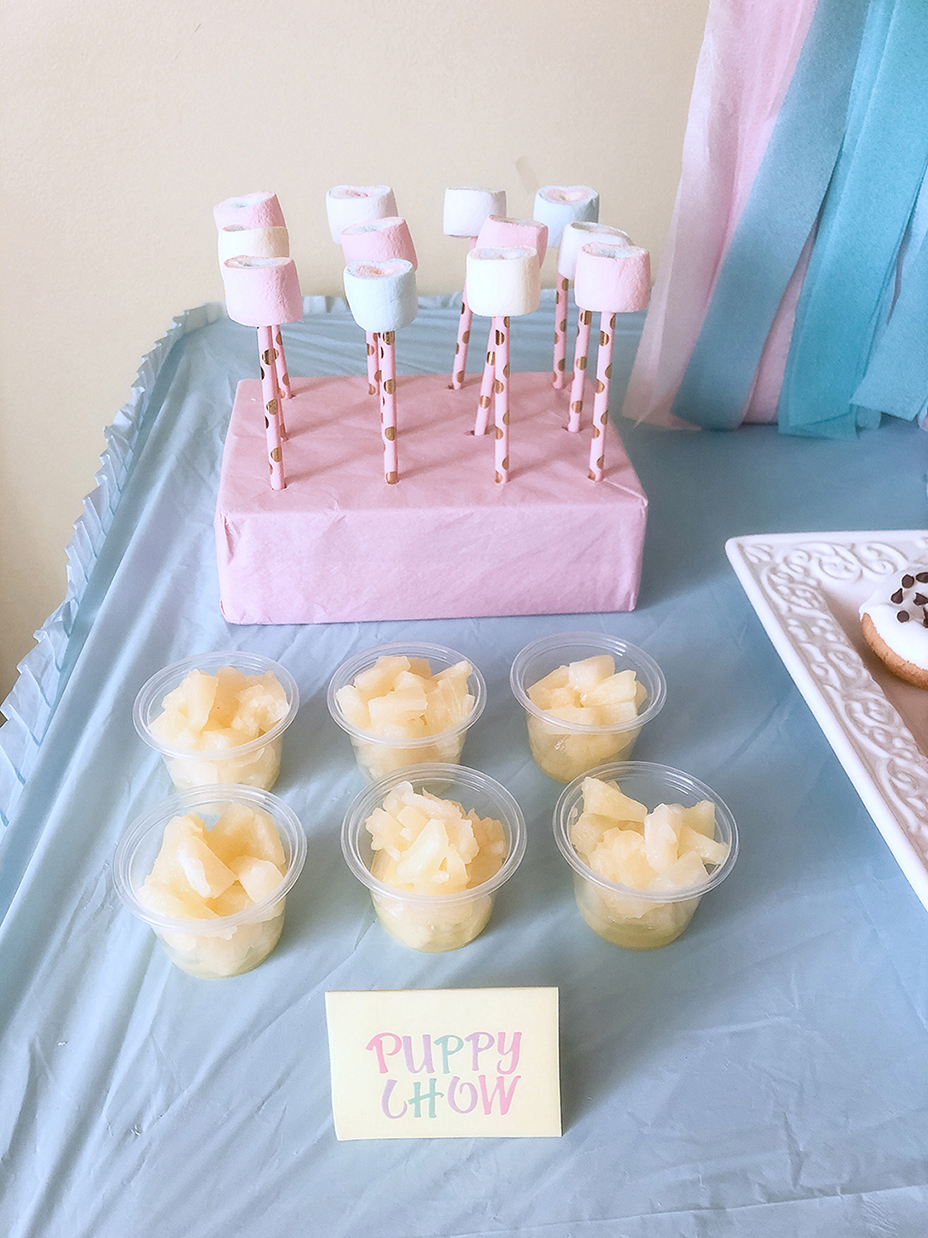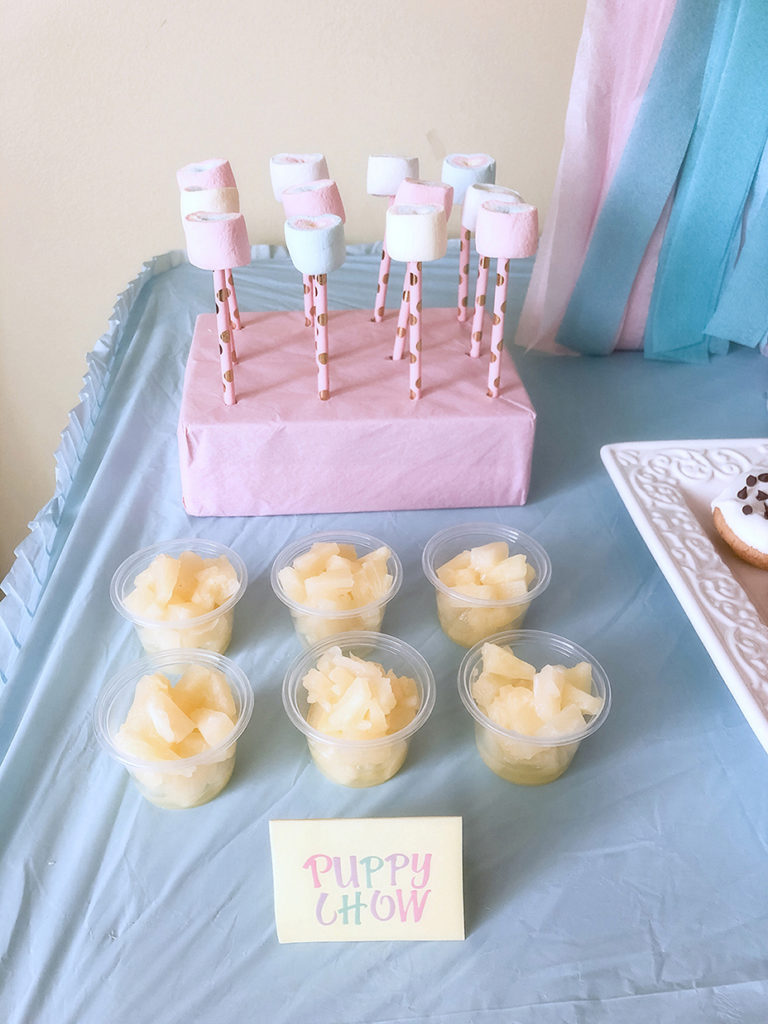 She concludes 'I had fun putting this unisex Paw Patrol birthday party together for the kids. With a little imagination, easy to assemble décor, and some store bought treats, I was able to make this party extra special. Seeing their eyes light up and the smiles on their faces made it all worth the planning!'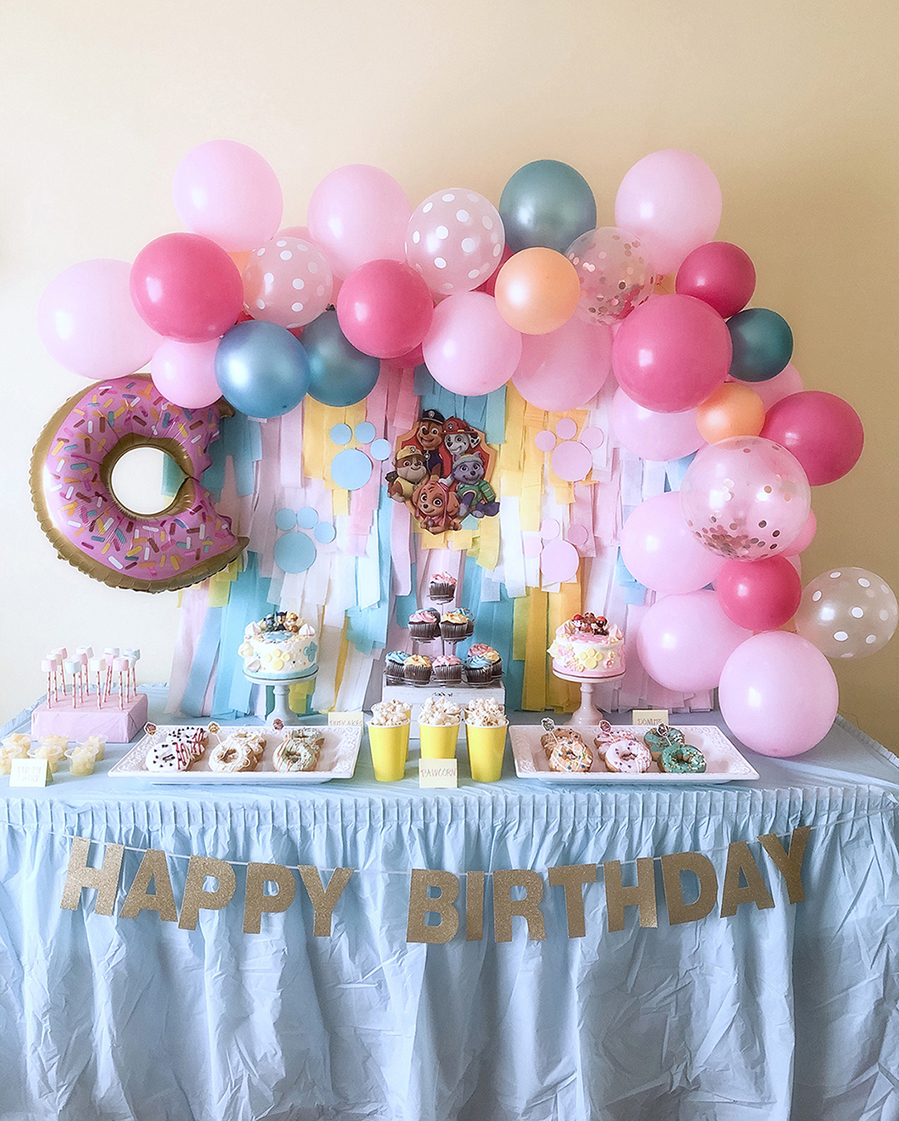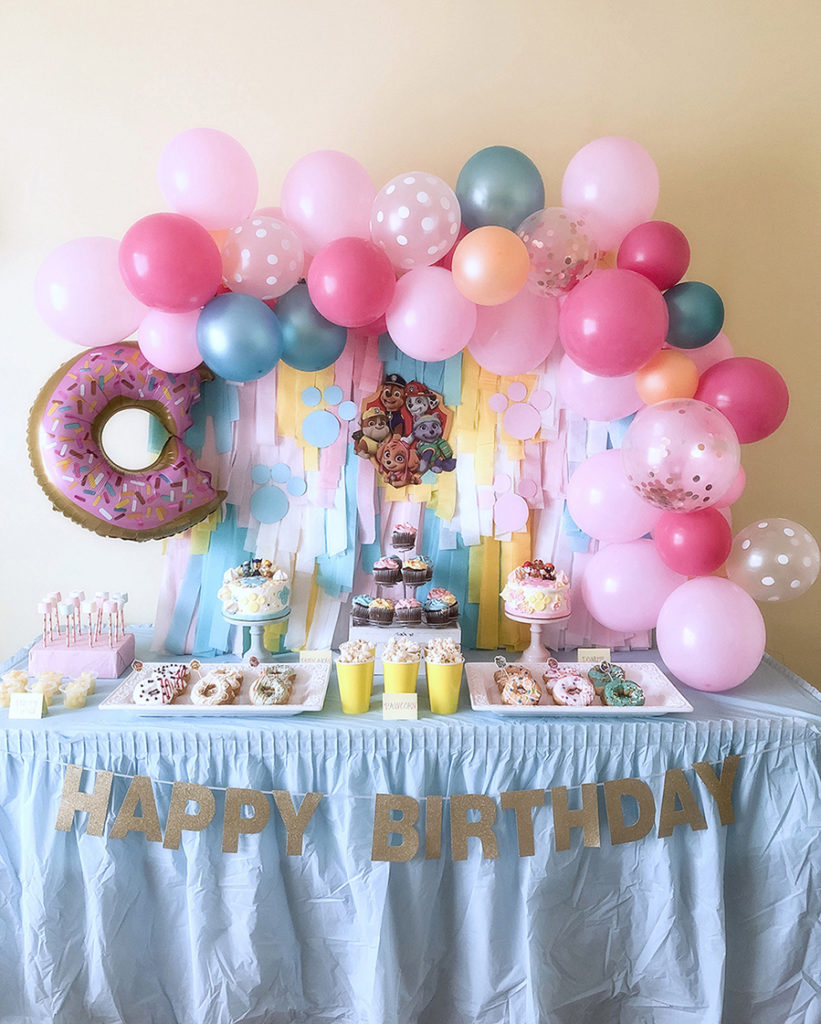 Vendor Credits
Concept, styling, cakes, steamer wall | DIY Bucket List
Balloon Garland | Cher Can Do It
You can also follow DIY Bucket List on Instagram