Aussie Christmas is all about summer, and these tired elves show us how its done with champagne by the pool in this modern Aussie Christmas party! By Meredith of Belle's Decorations by Design
This party was featured in our Christmas 2020 magazine issue. Click here to read the magazine and see more! Make sure you scroll to the bottom so you can find a list of Central Coast vendors who can create this look for you.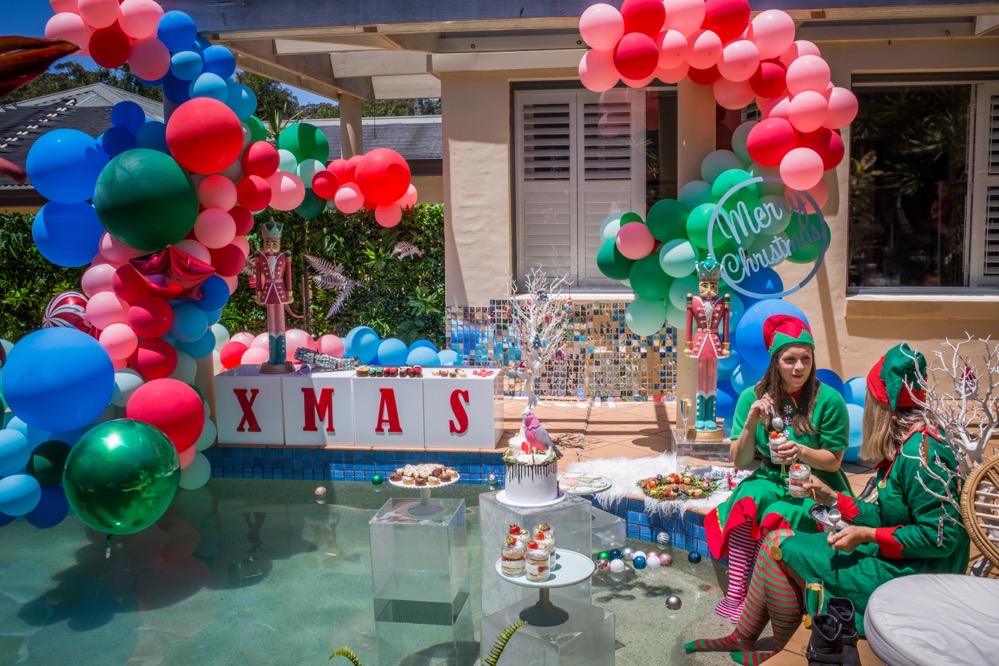 What is more iconic for an Aussie Christmas than a pool party! The sun is shining, the champagne is on ice and the elves are getting into it! This year Leanne from Party Mamma has rung her Christmas bells and gathered some amazing Central Coast party supplier talent to put this theme into action.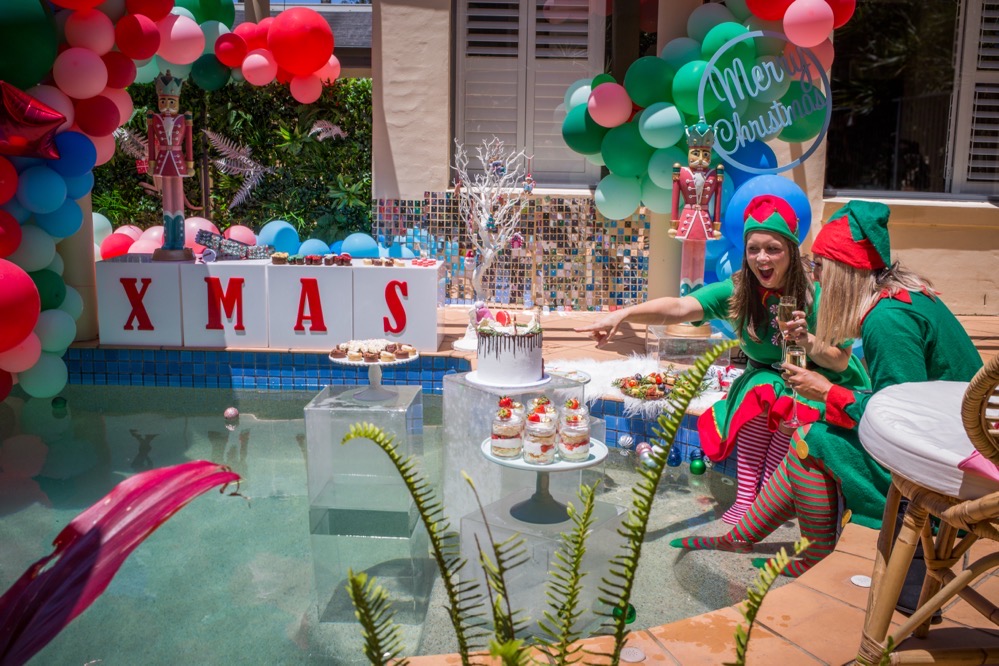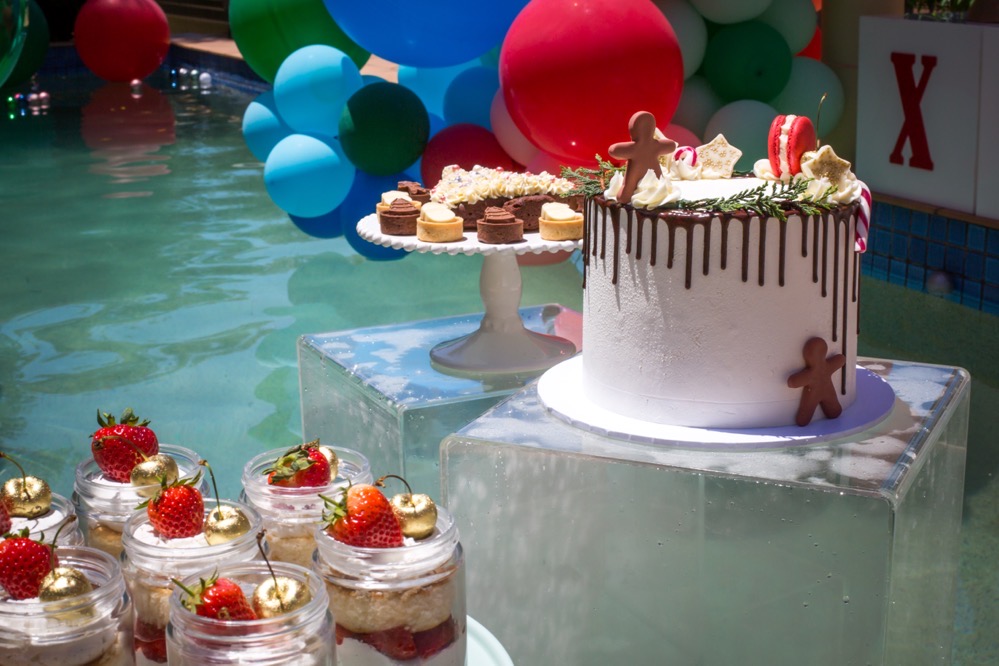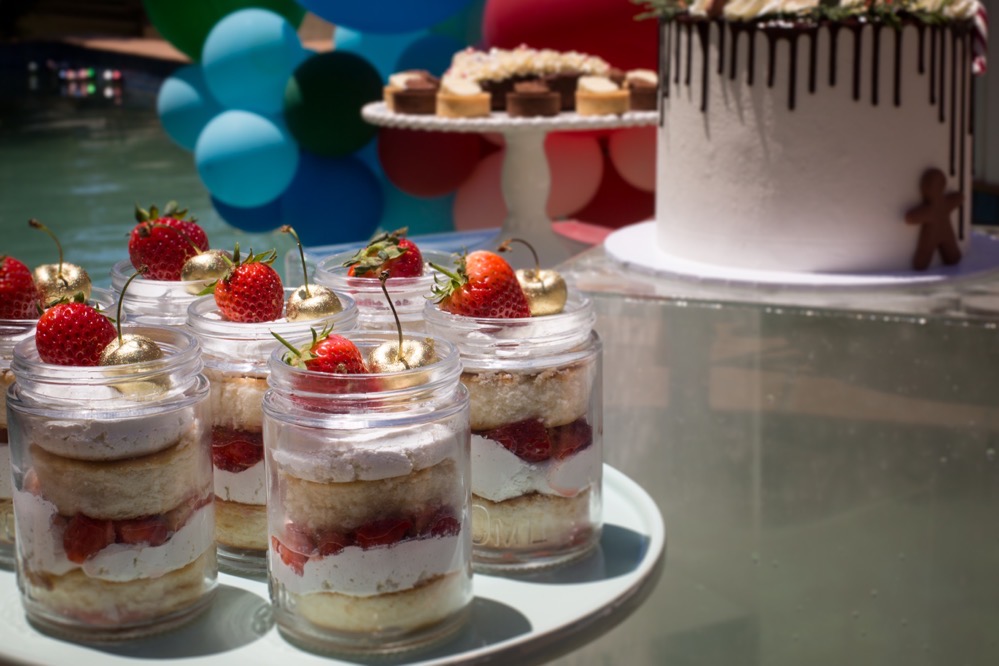 There were lots of fruity treats and drinks, perfect for a holiday season in the sun. The colour theme, incorporated a slightly modern twist on the classic Christmas colours of red and green, with corals, mint green and blues to bring in more of an Australian vibe to the traditional ones we all love.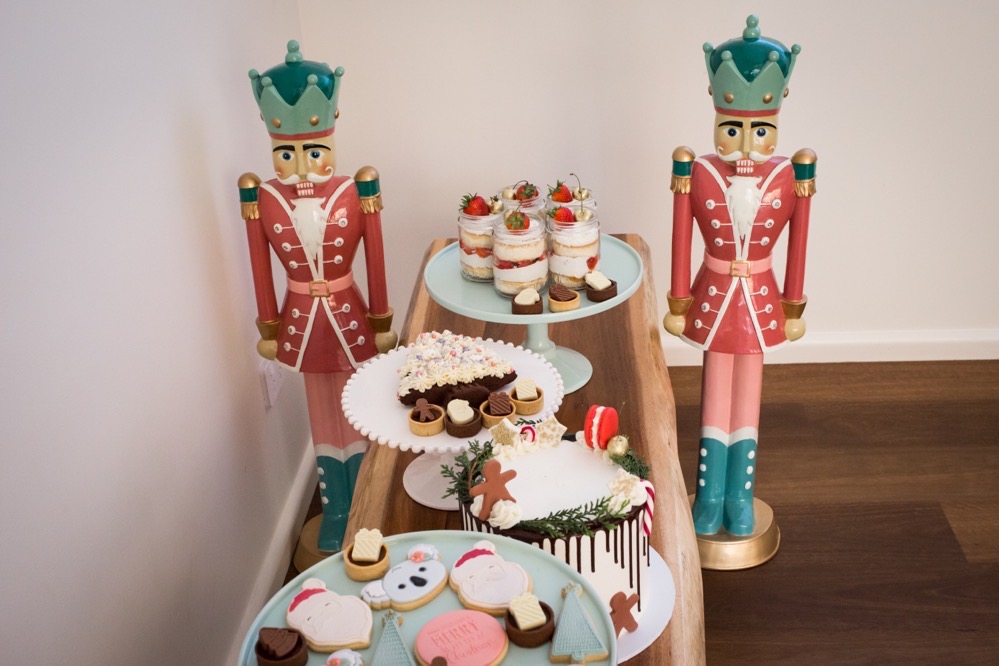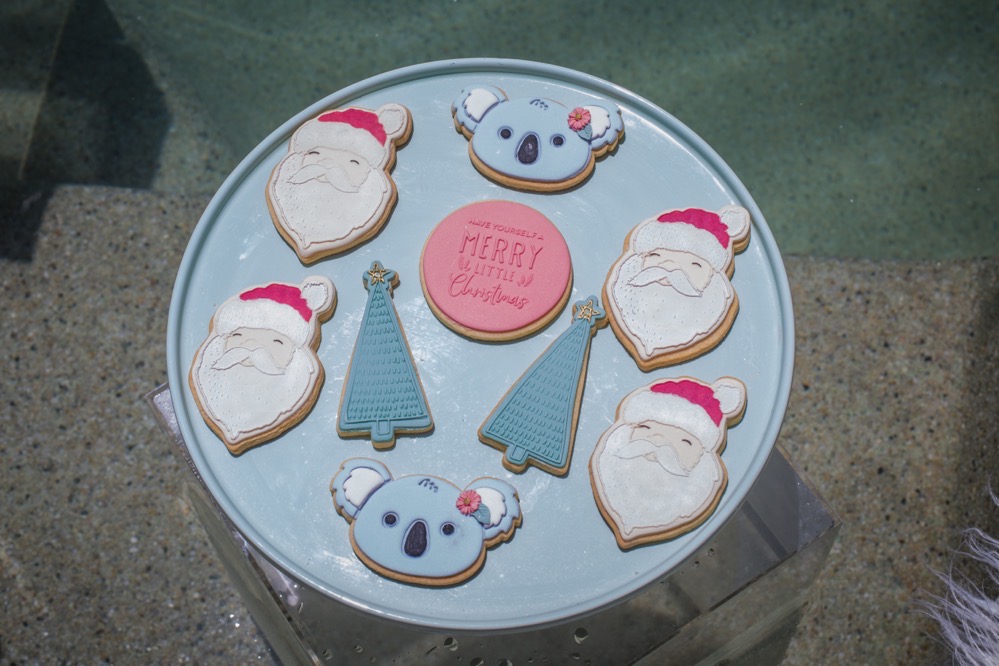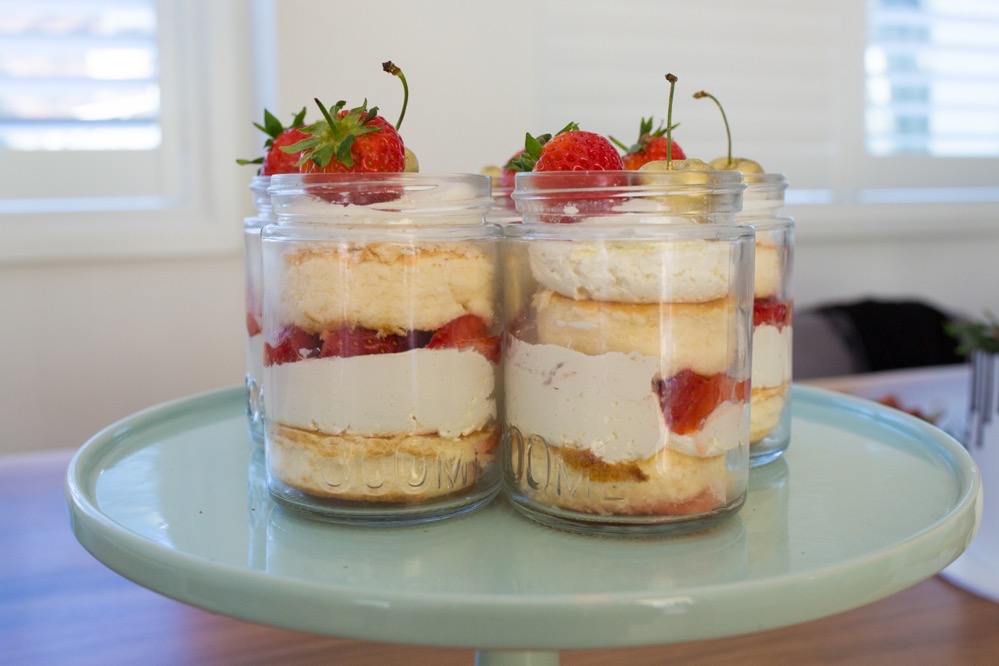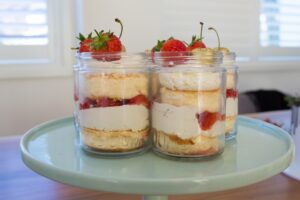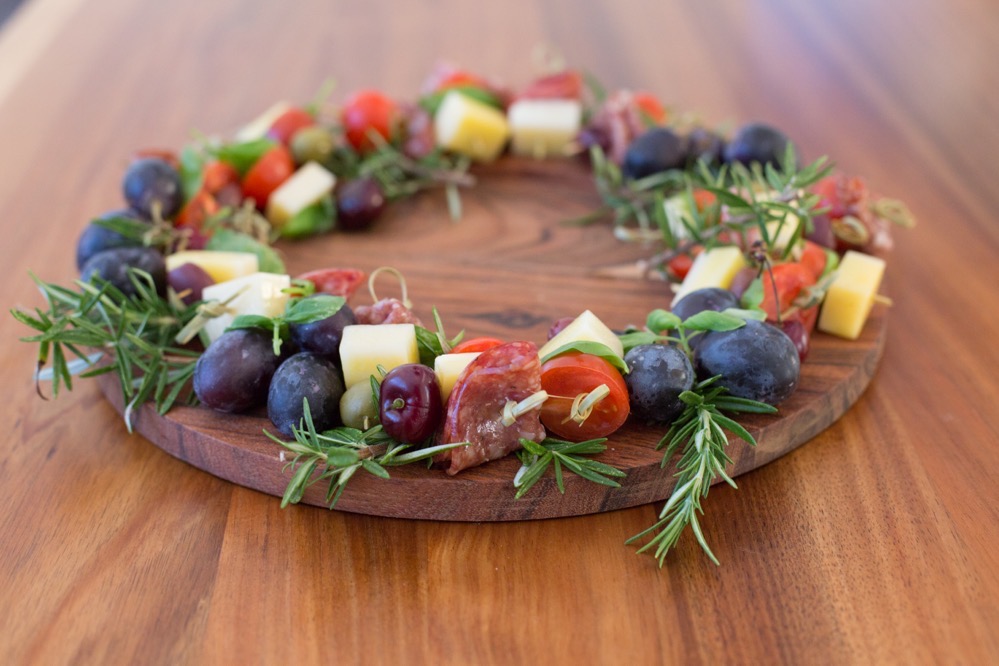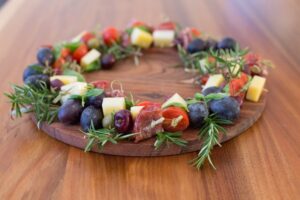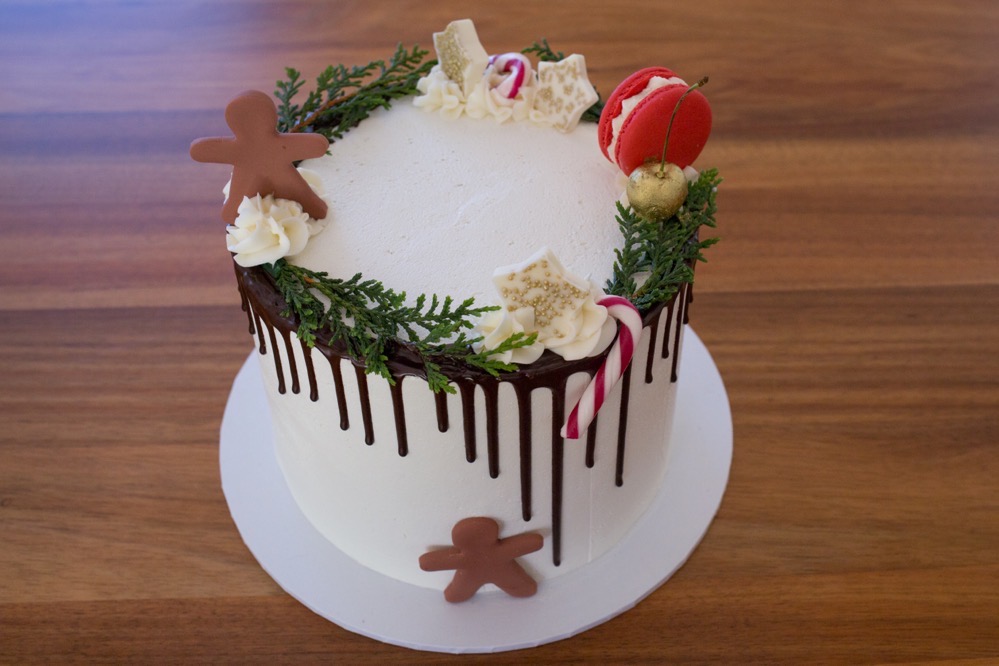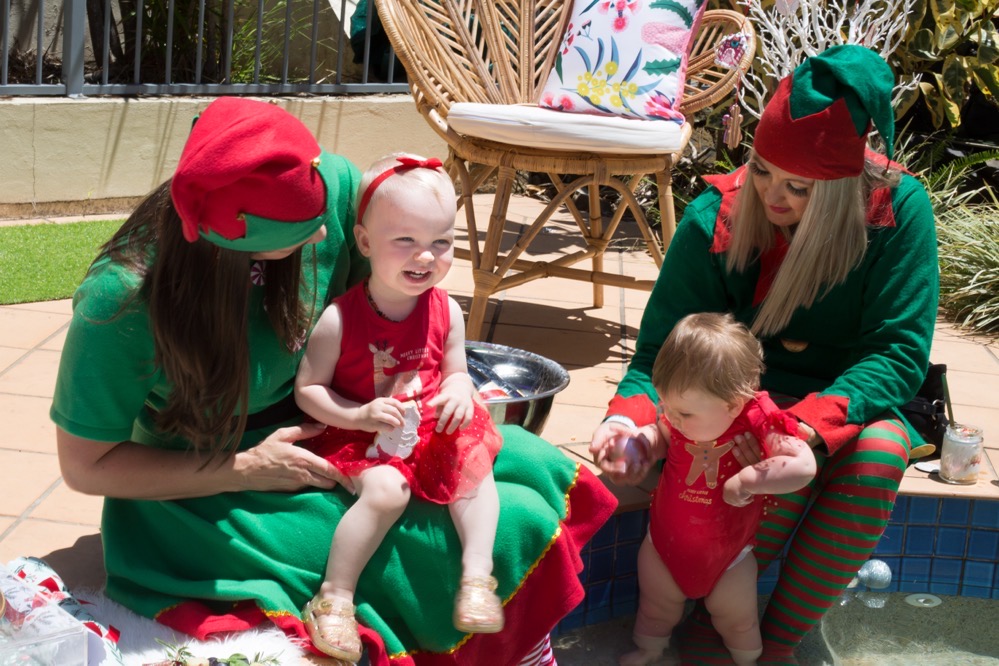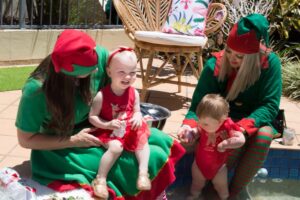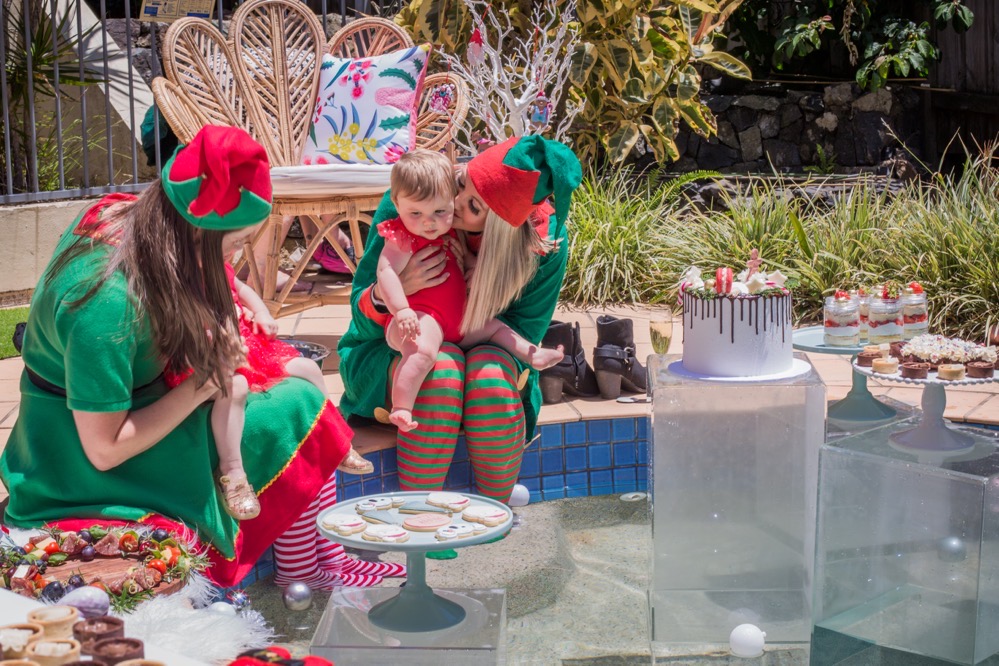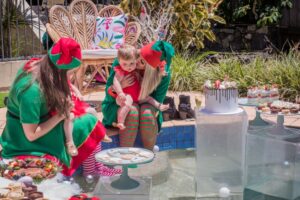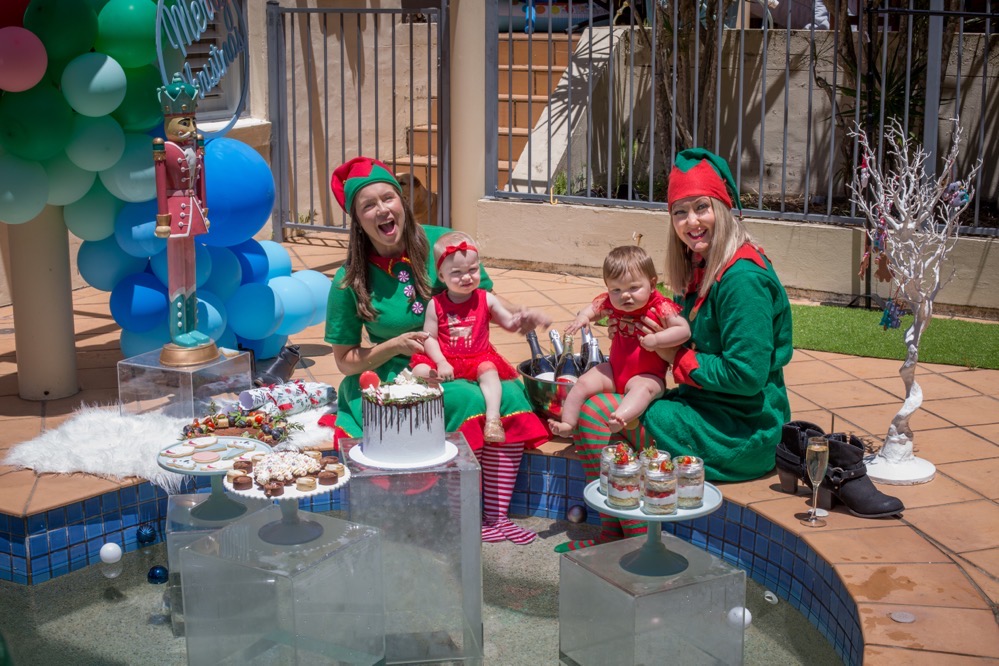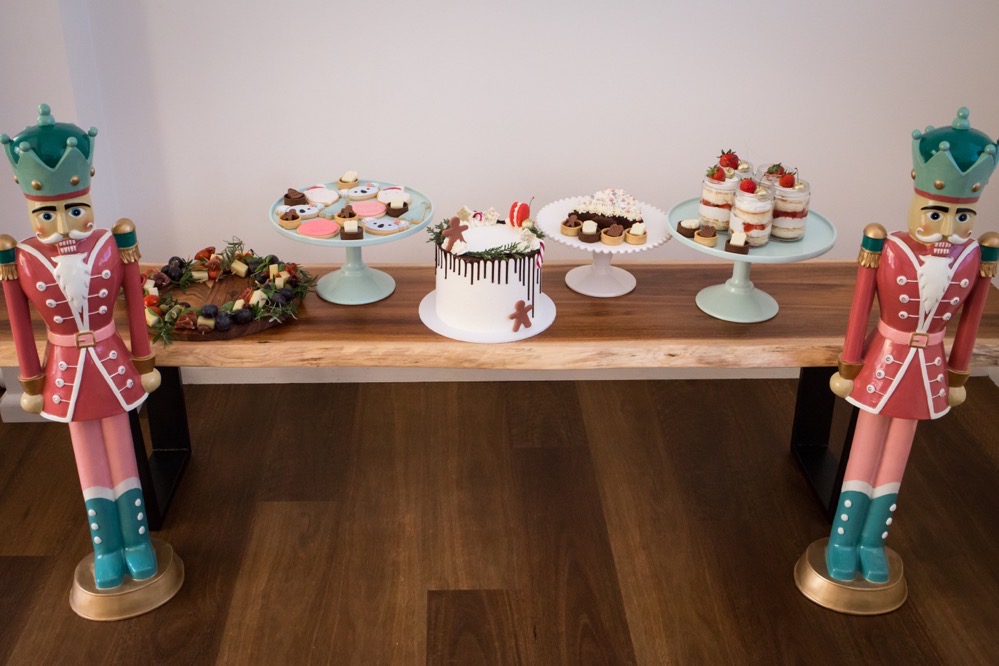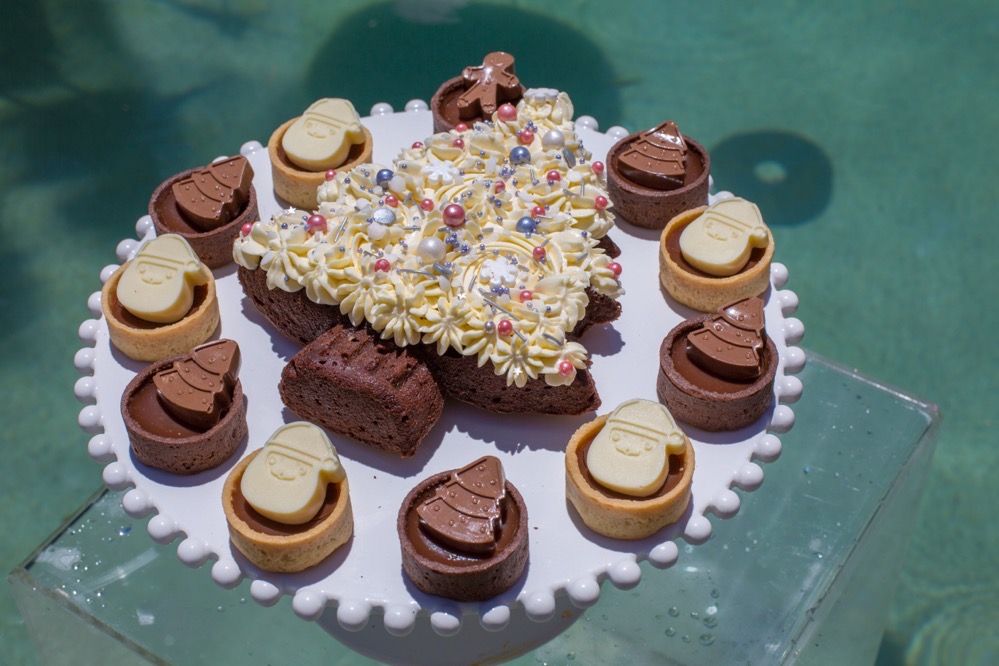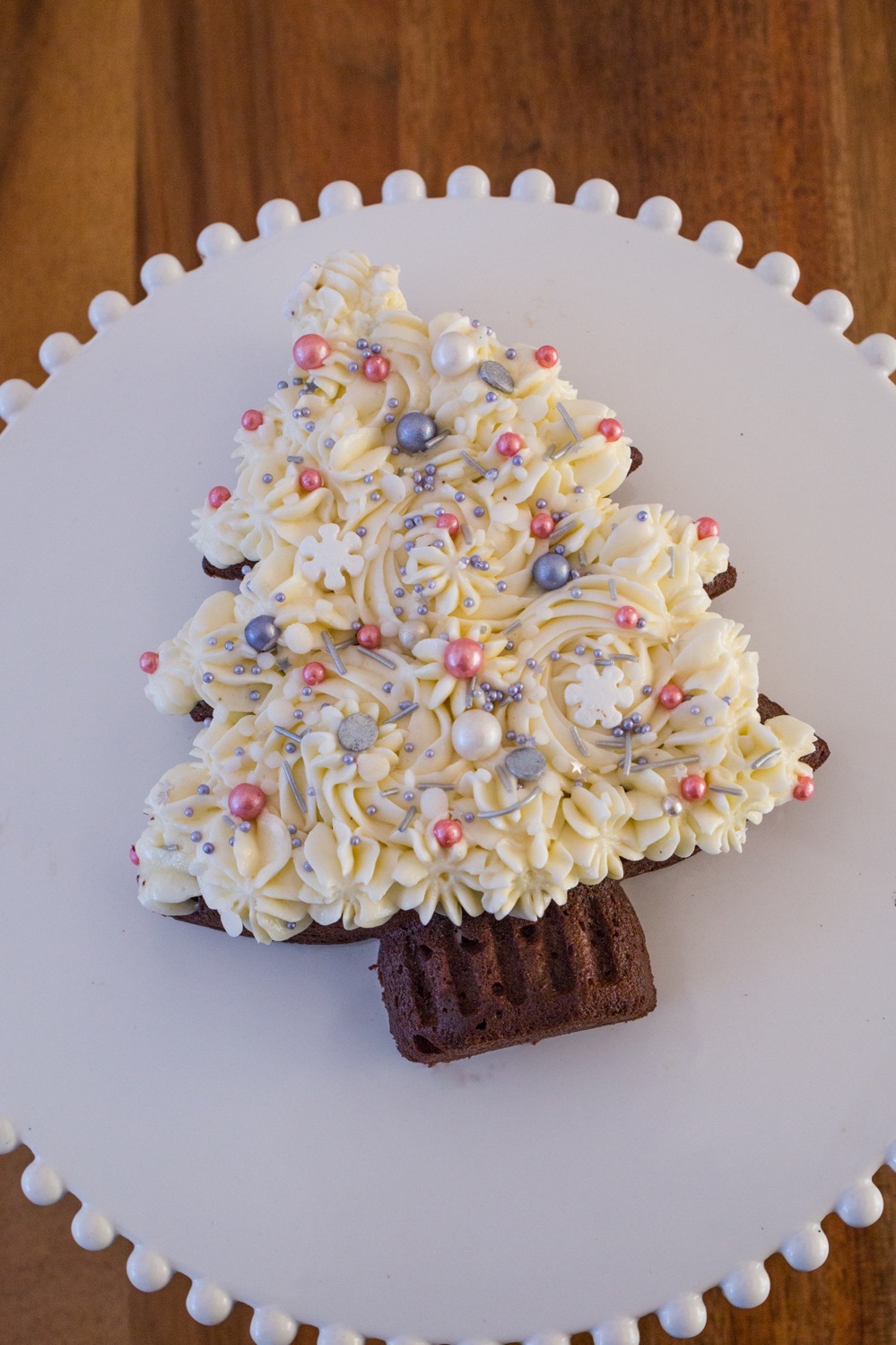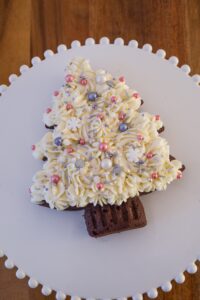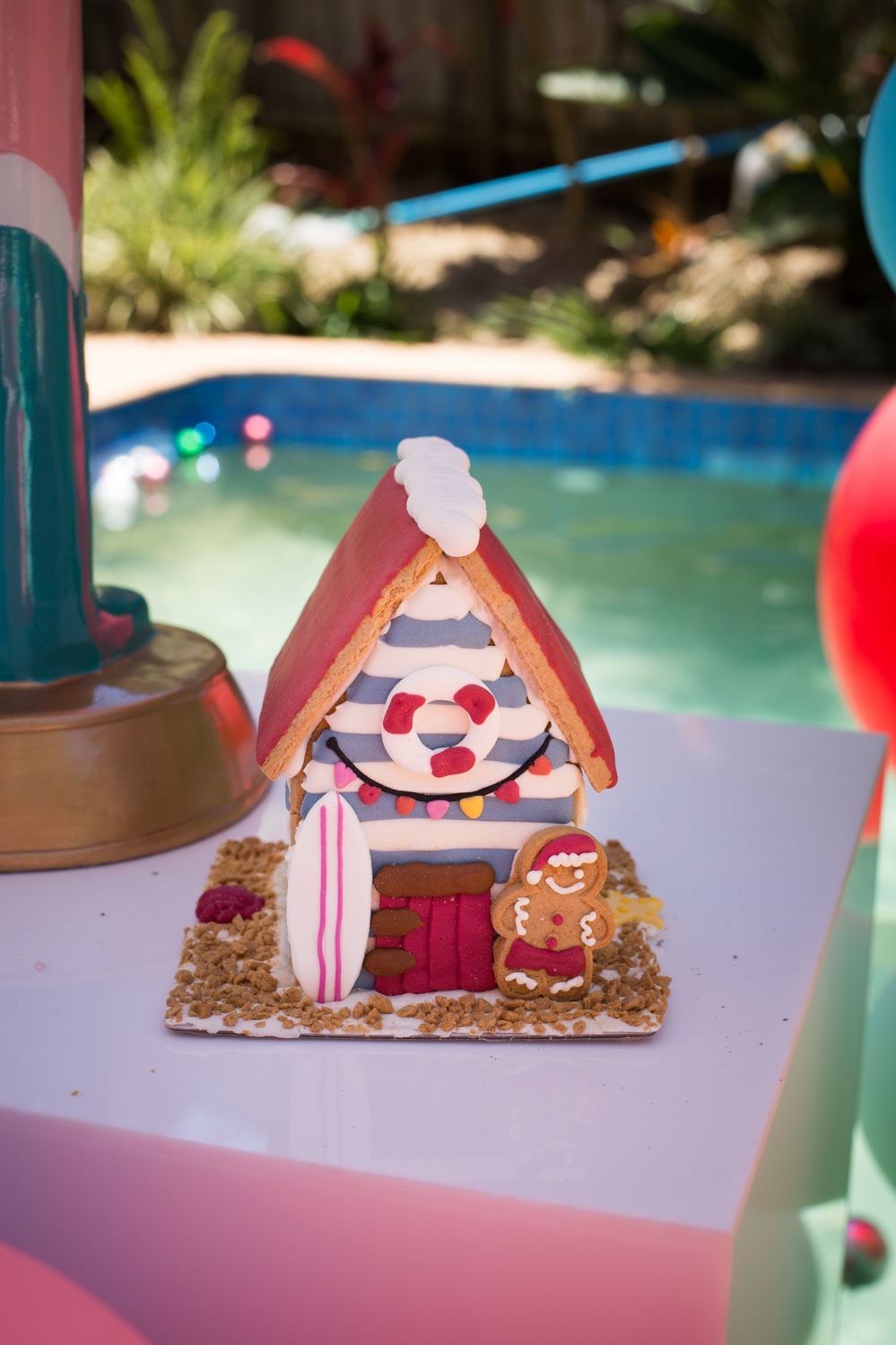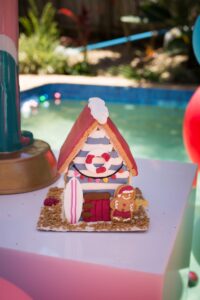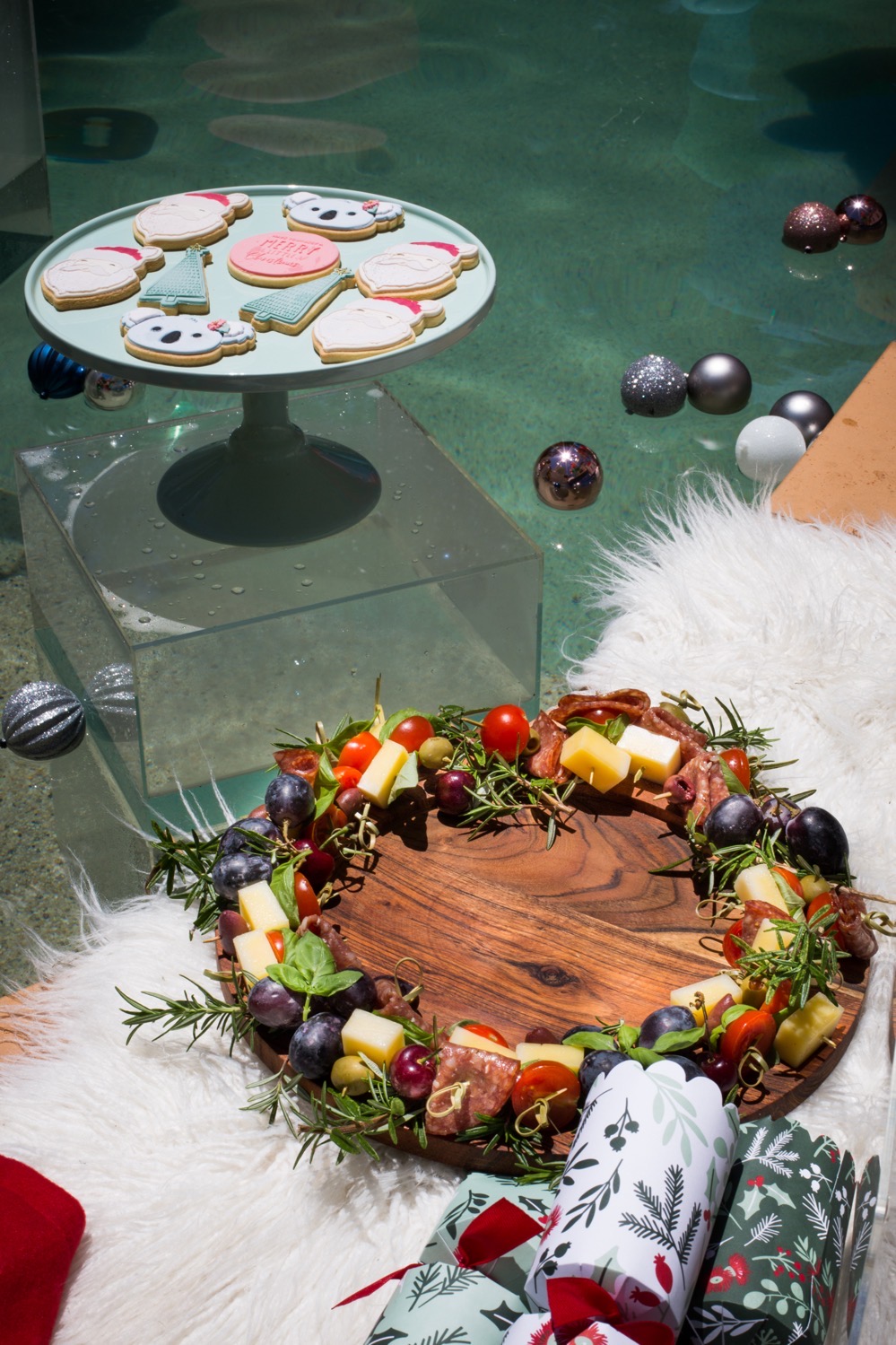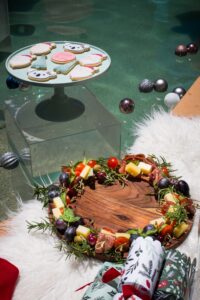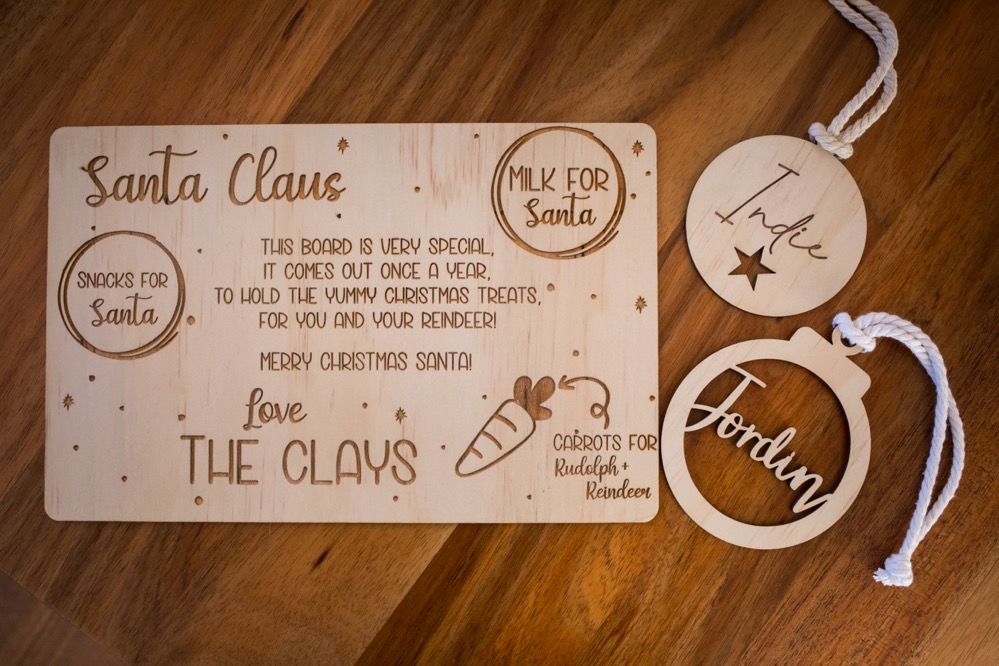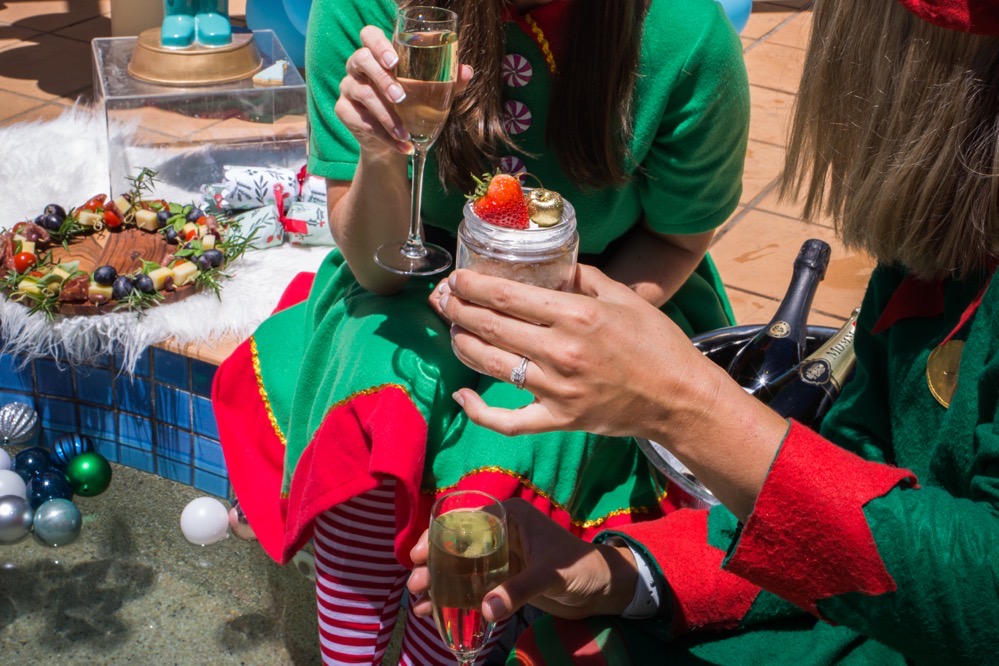 Vendor Credits
Concept + styling | @partymamma
Photography | @helloalicephotography
Balloons | @belles_decorations_by_design
Props | @partymamma.partyhire
Cake + cake in a cup | www.facebook.com/MadBatterBakerCakes
Cookies | @littlelovescreative
Brownies | @browniebrownieyumyum
Mini tarts | @teenytarts
Graze | @eventsbyedencentralcoast
Elves | @theglassslipperparties
Acrylics | @z.me.creations