Carly Tehfe from Carly Rose Weddings & Events gave us a look at her recent baby shower, which featured stunning florals and a colour scheme of pink, blue, white and gold. As she recounts the details of her pink and blue floral baby shower below, she perfectly conveys the excitement of putting her professional event skills to work for an occasion that is so precious. Read on for the pretty details.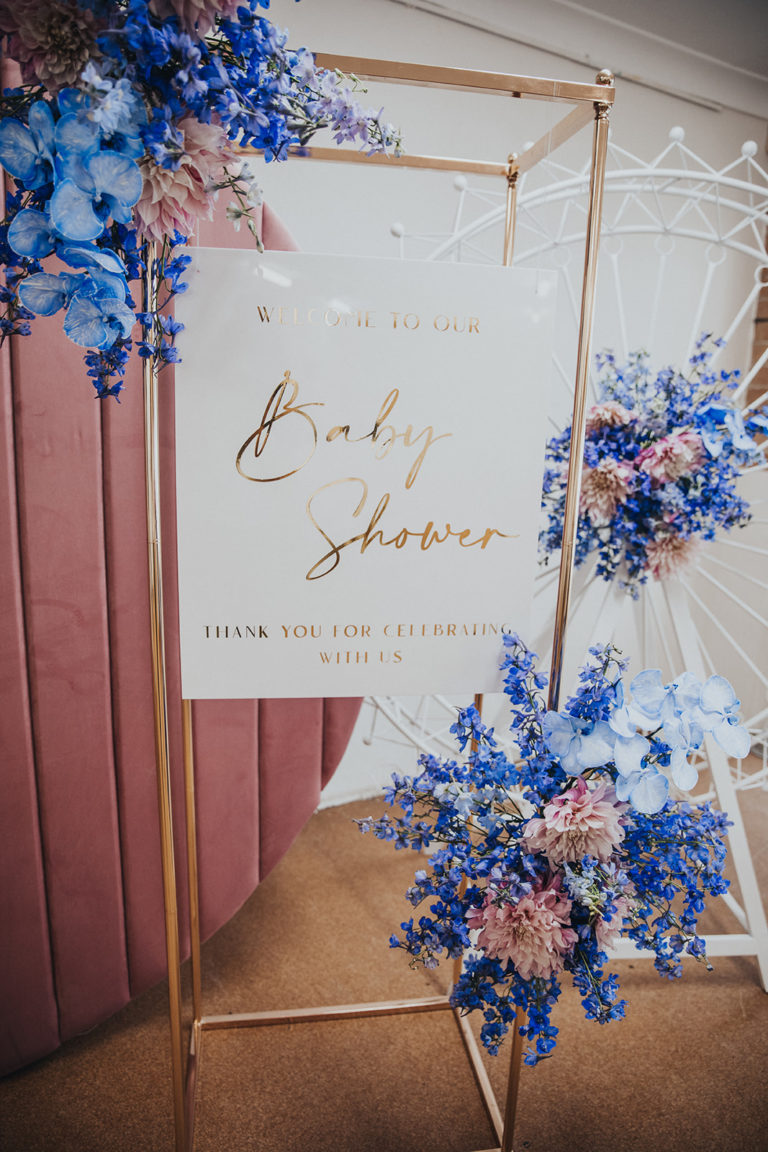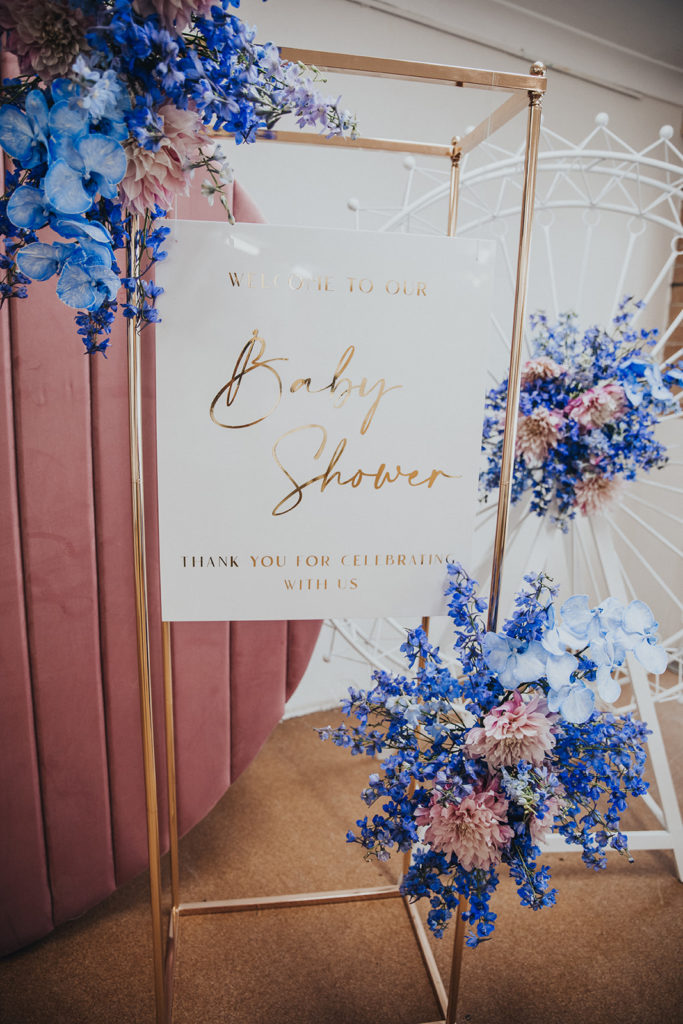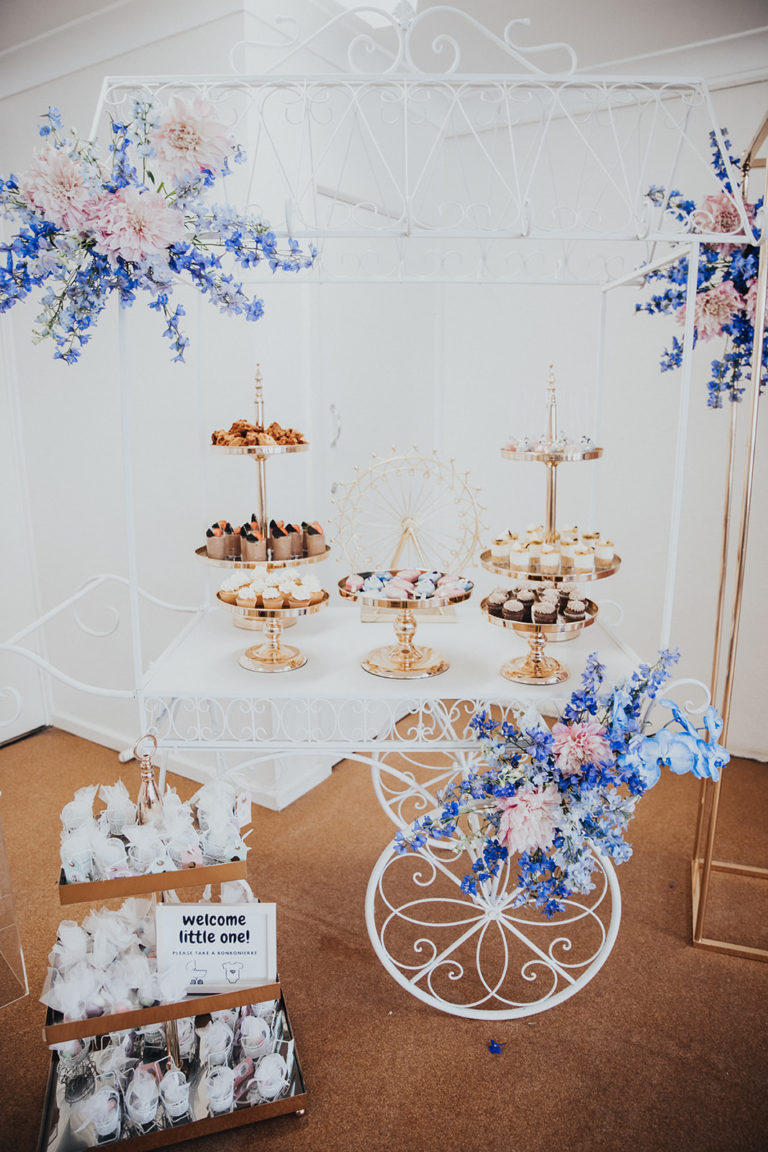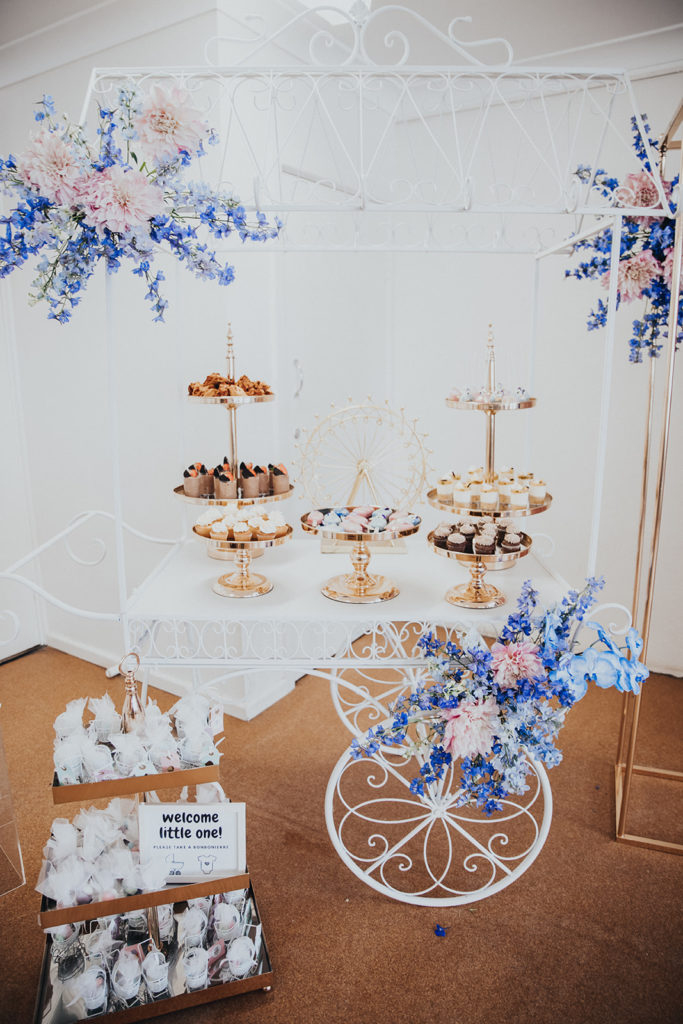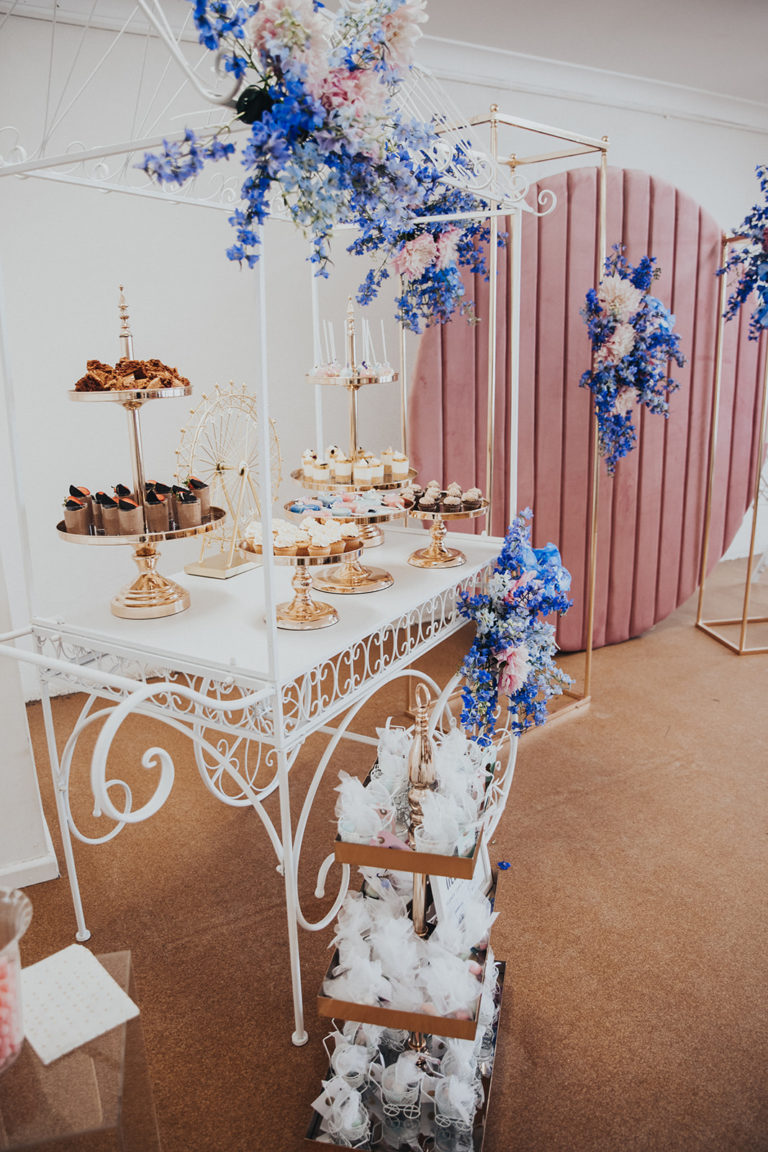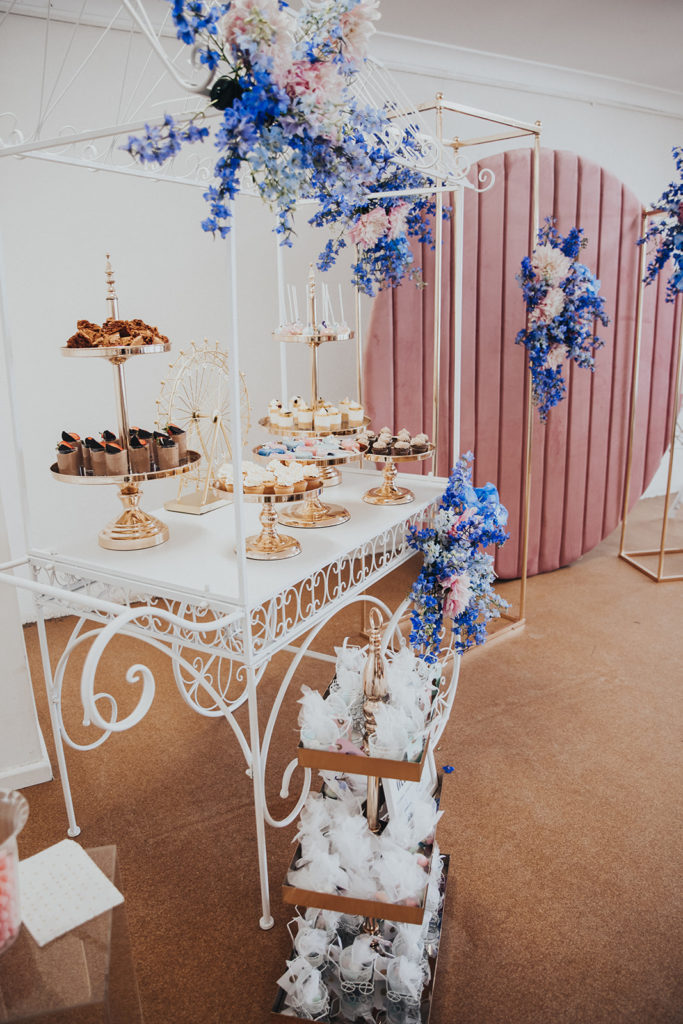 A pink and blue floral baby shower
At 31 weeks pregnant, we still wanted to wait till birth to reveal whether our treasure was a precious boy or girl. It's not a kept tradition for many these days but it has been super important and exciting to us!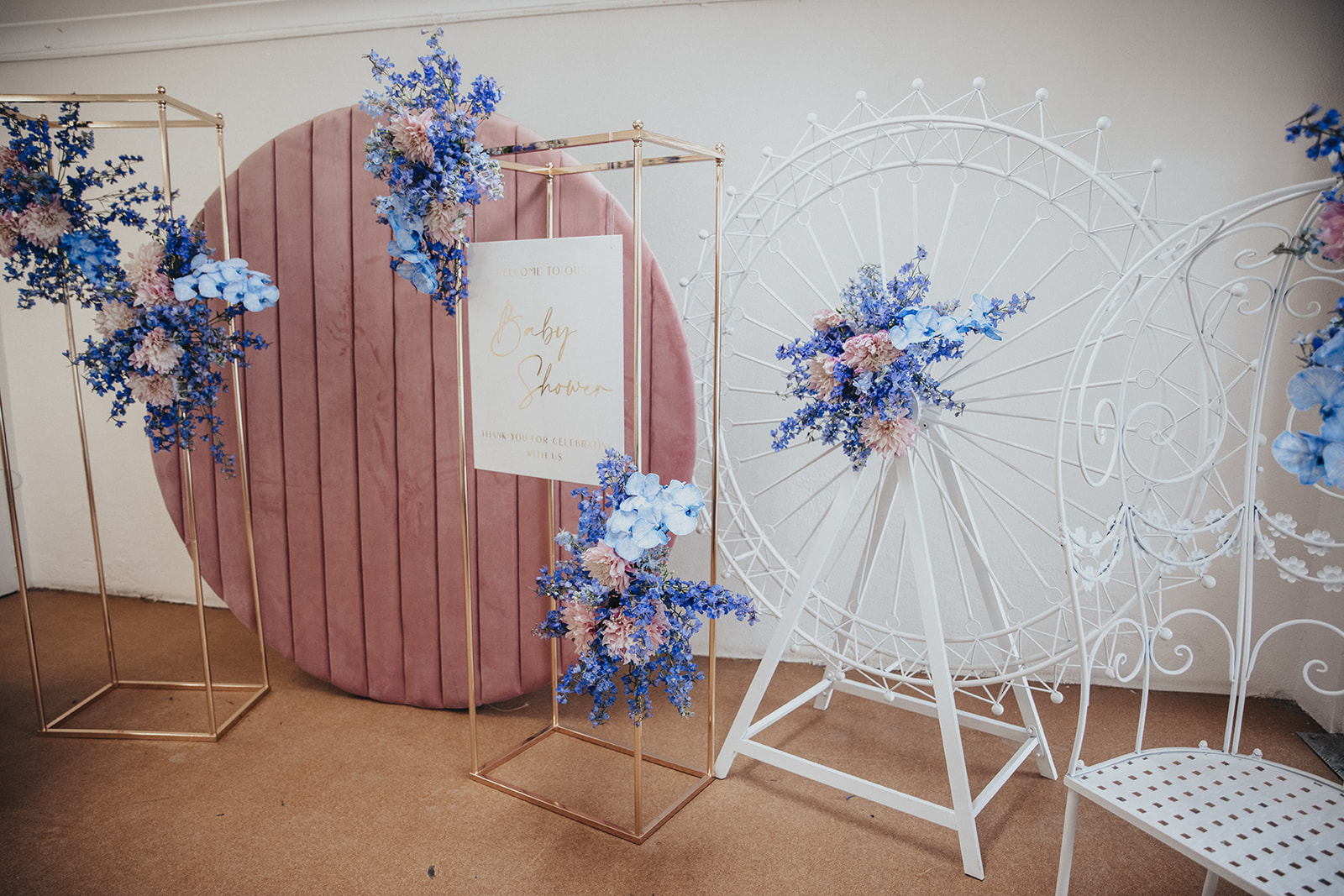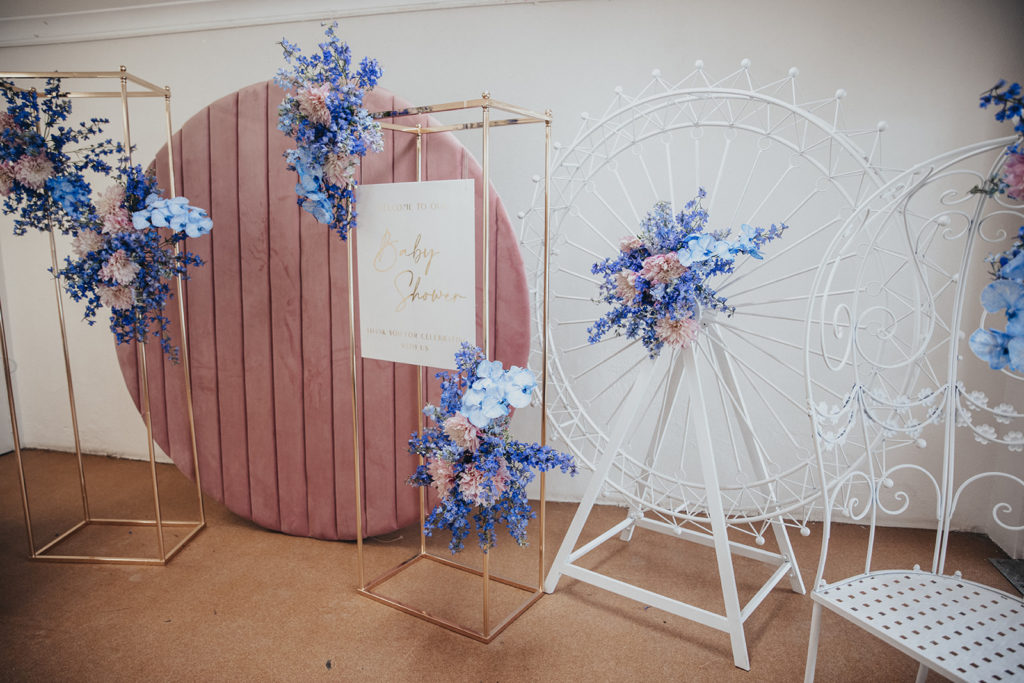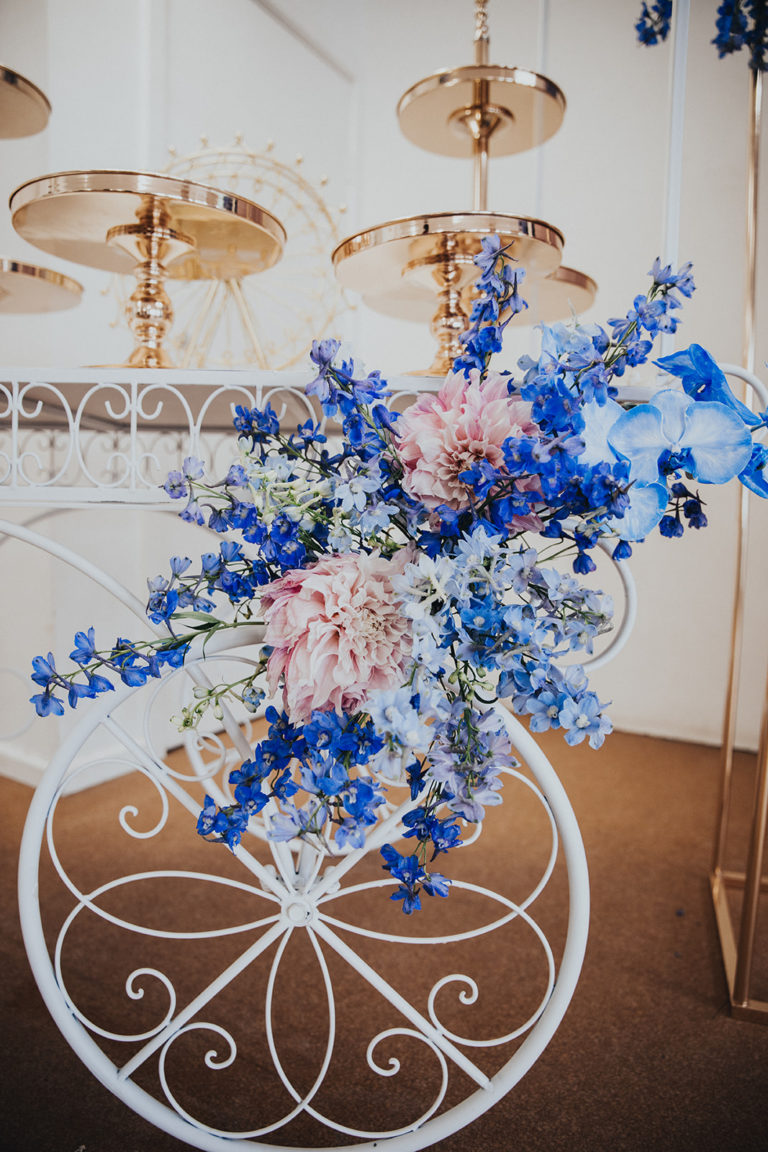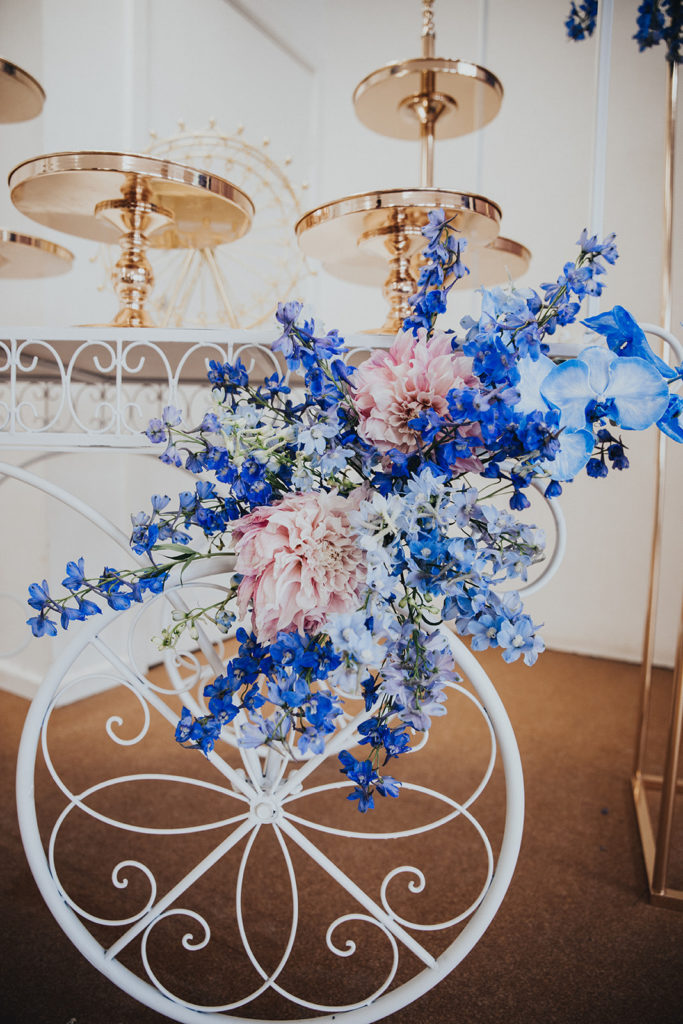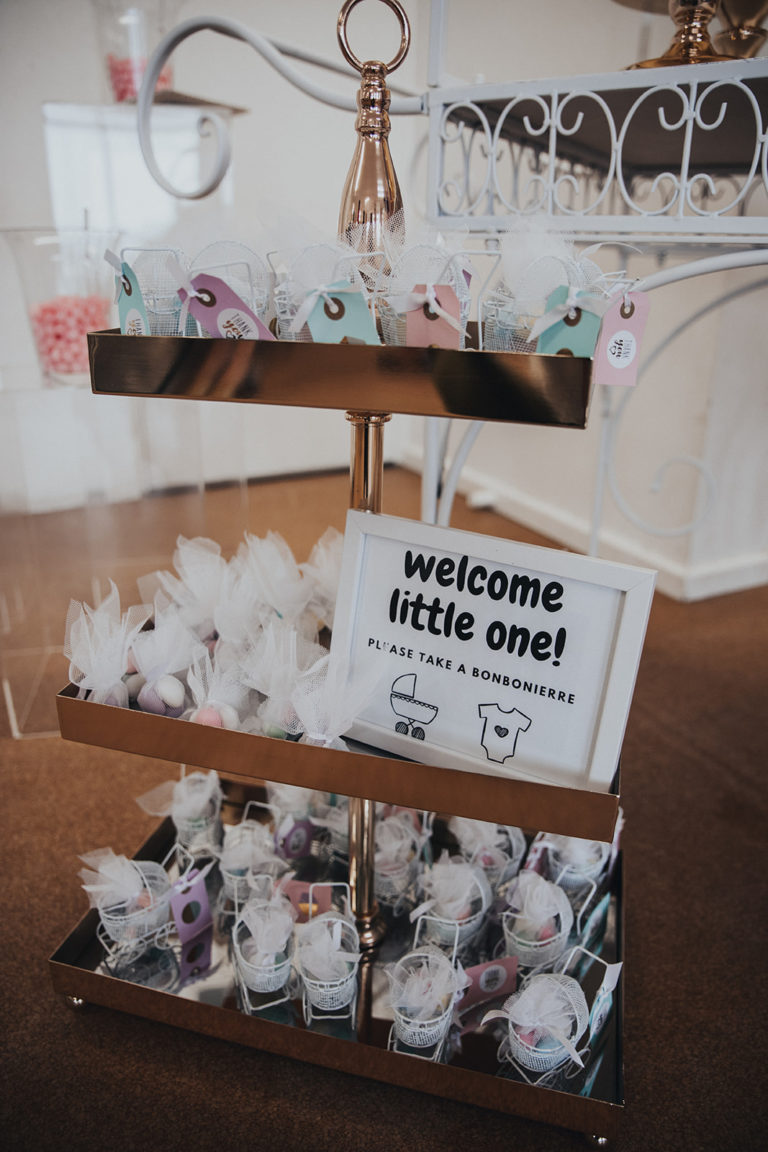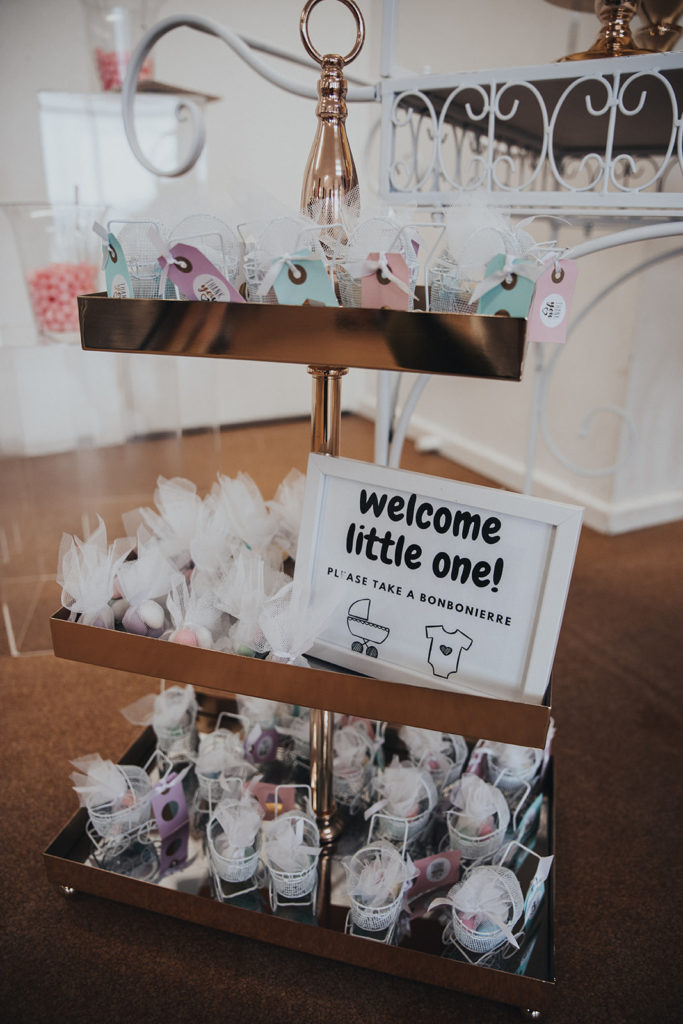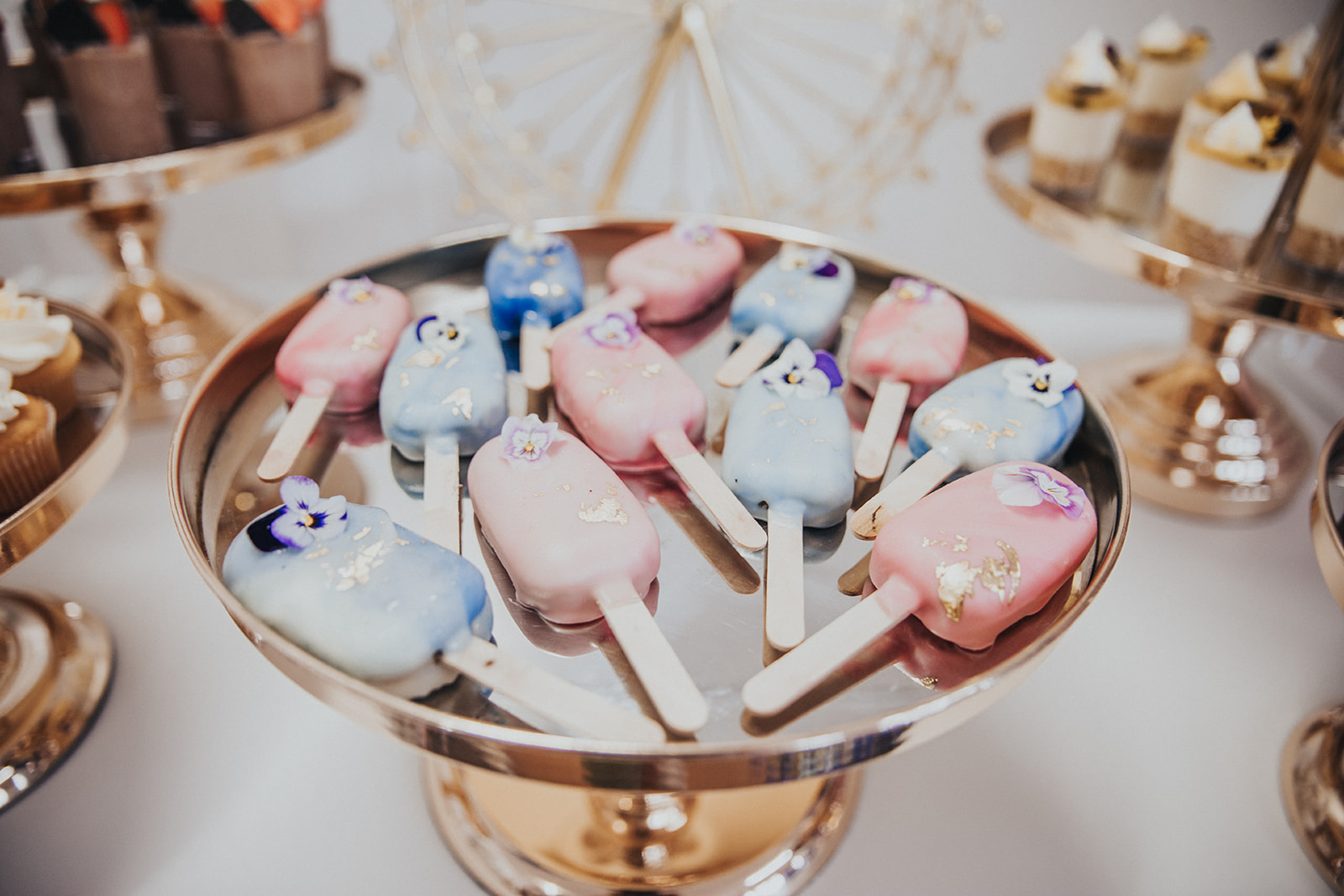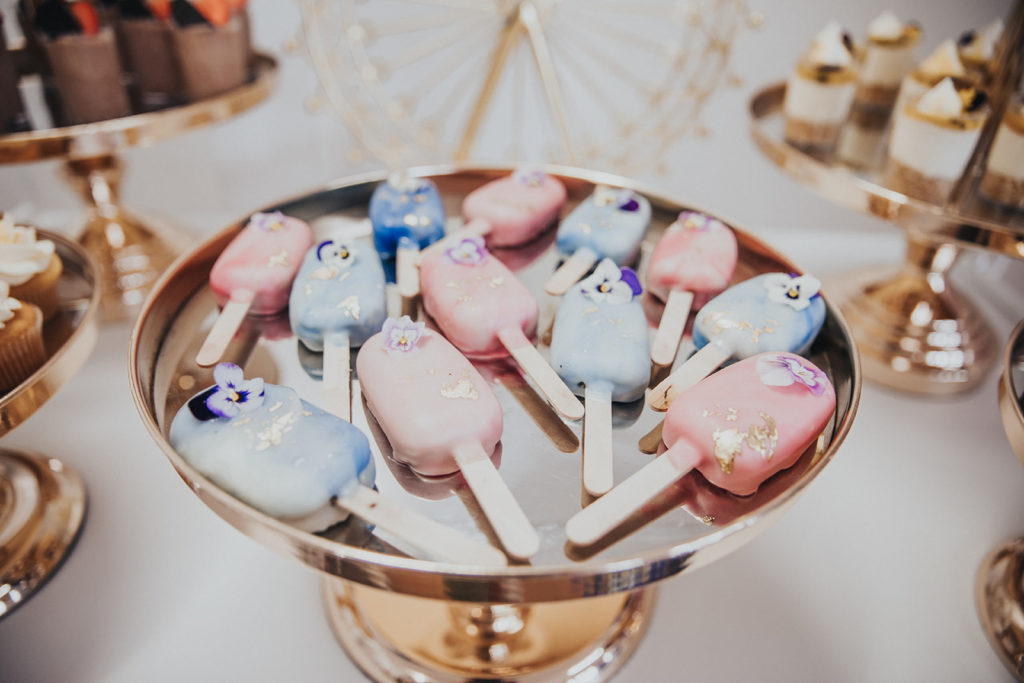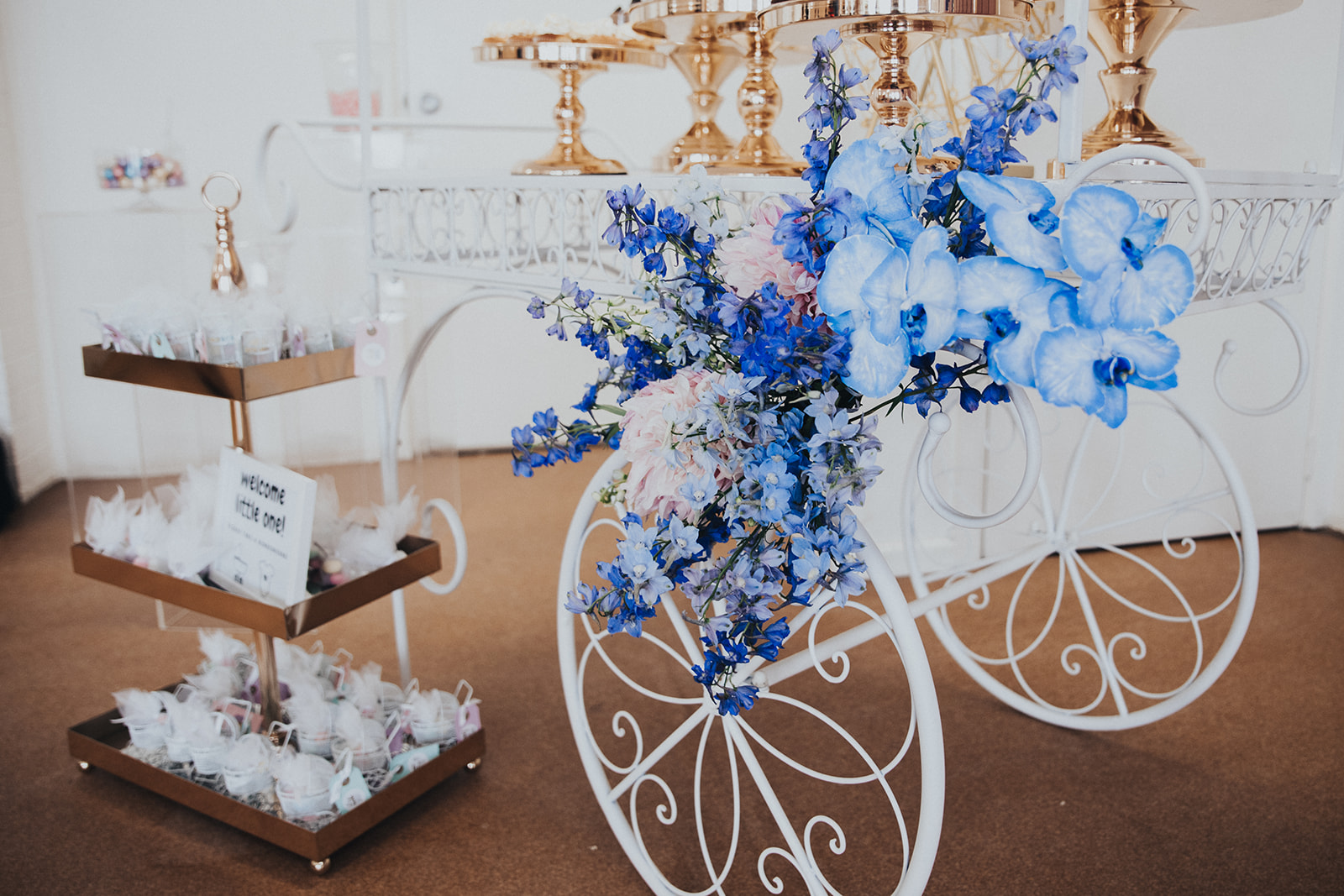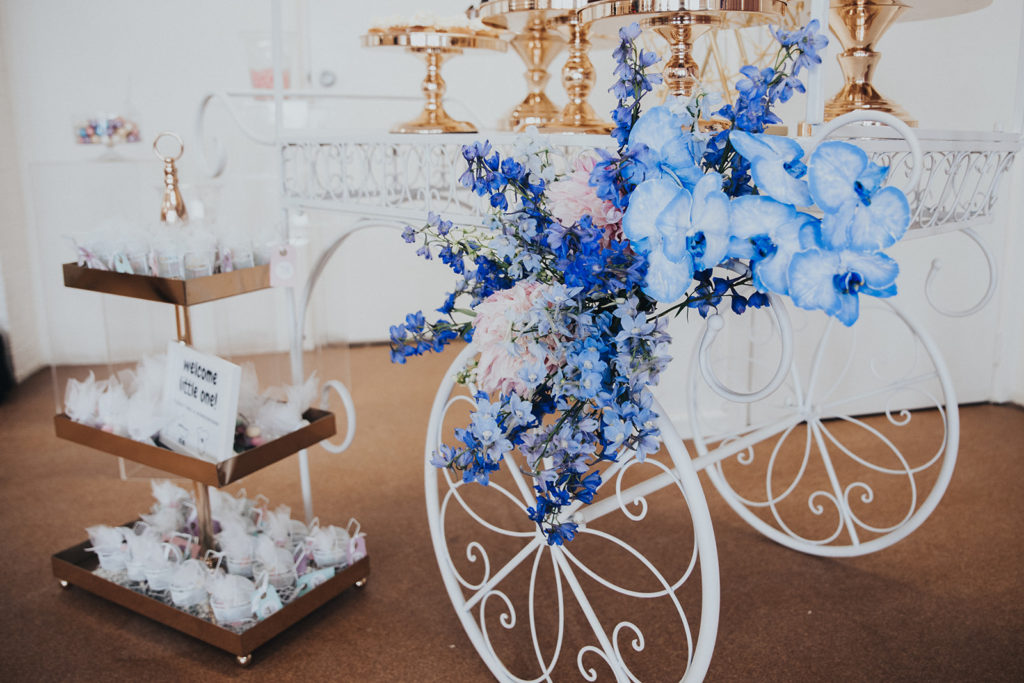 On Sunday the 12th of January 2020 we gathered together with 100 family and friends at Gunamatta Hall in Cronulla to celebrate the upcoming birth of our first child. A joint baby shower for both men and women with food, drinks, games, and styling.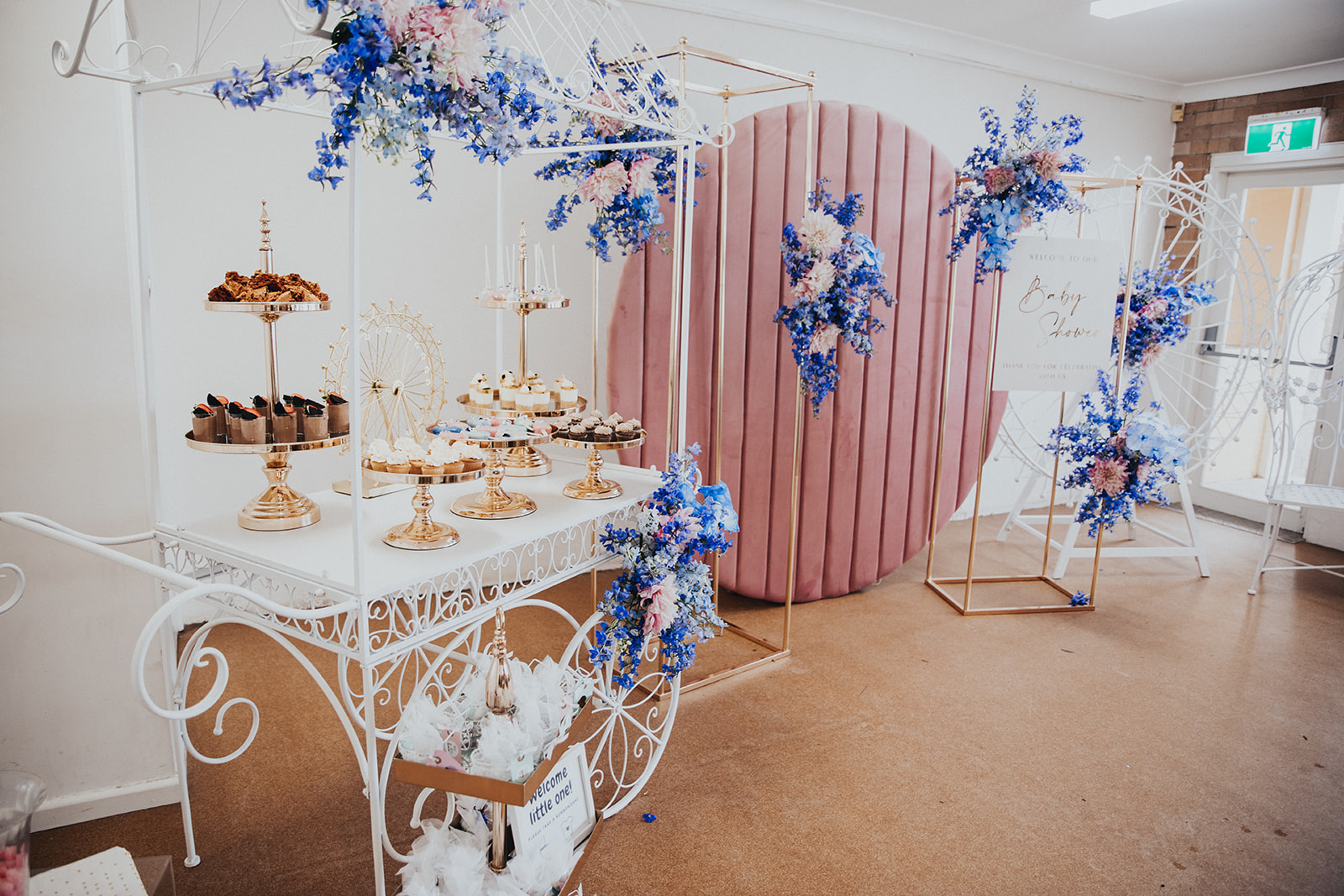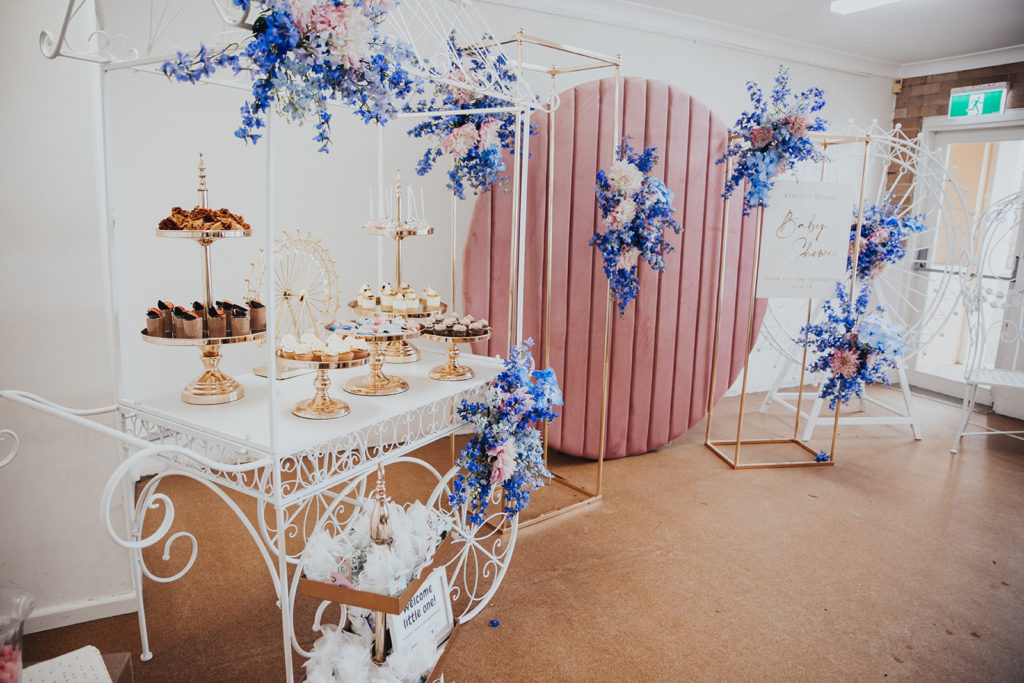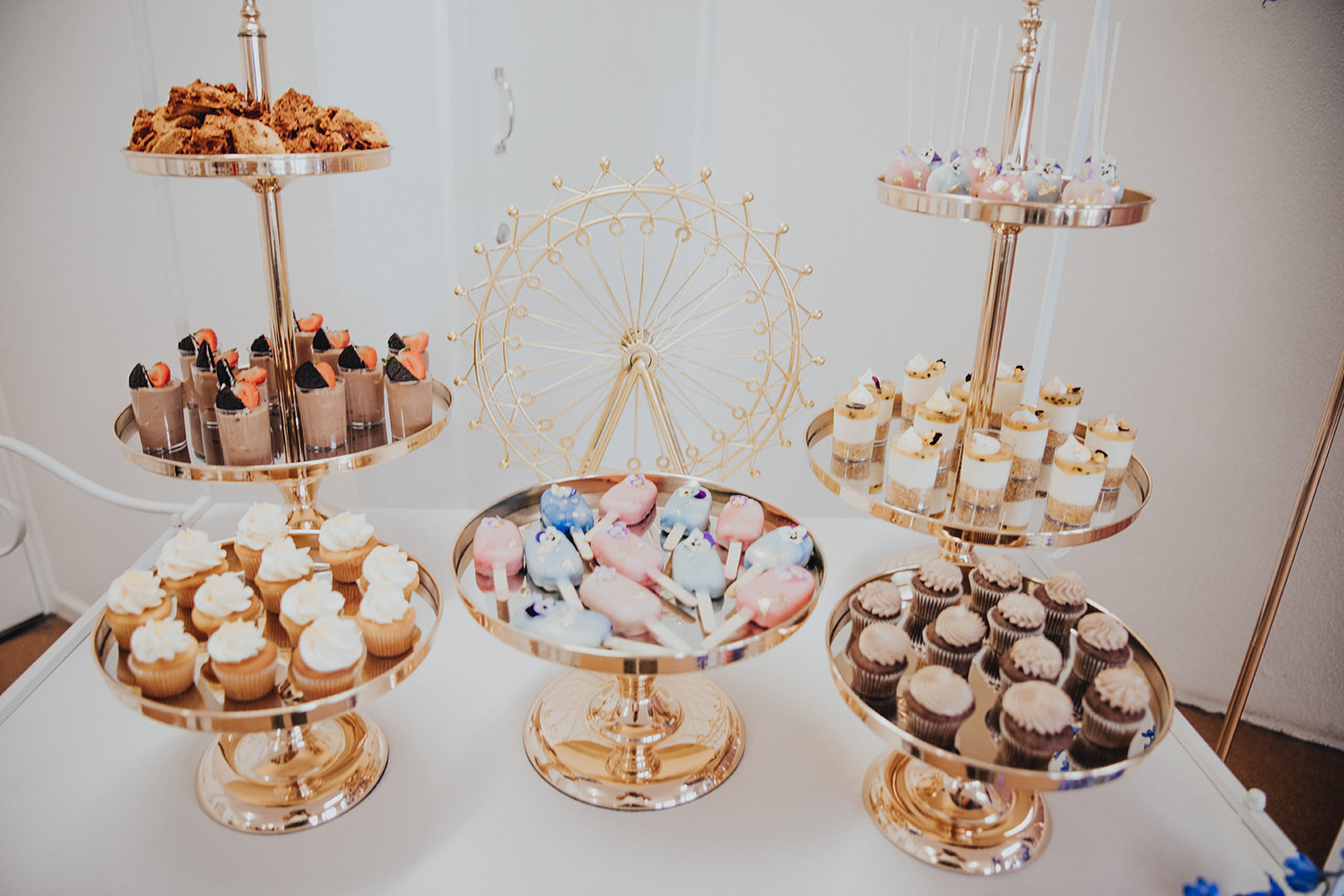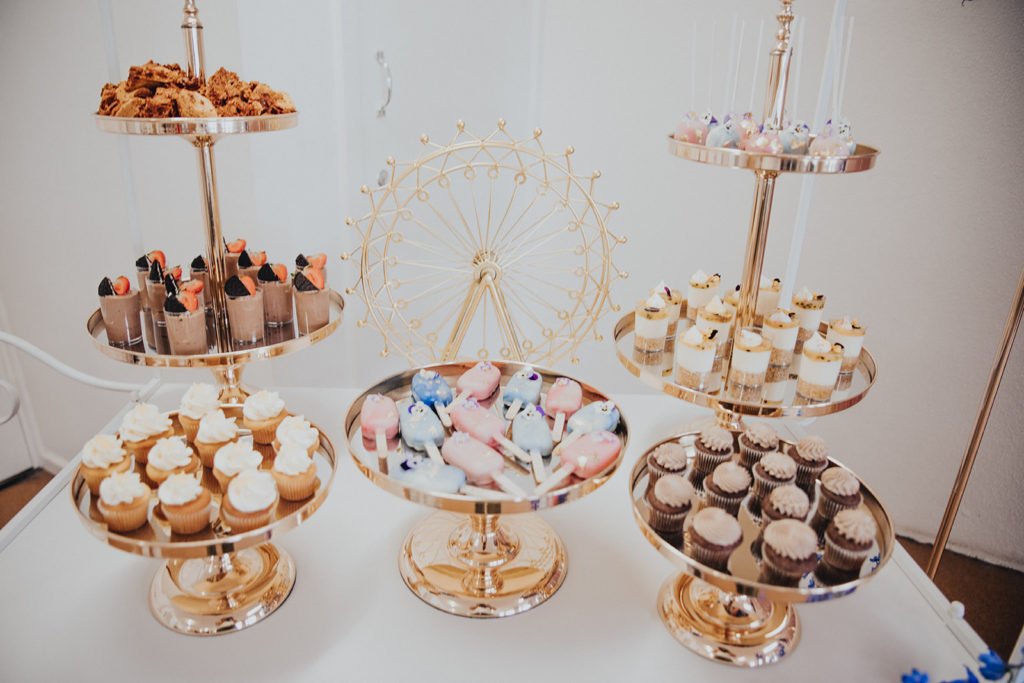 Being in the industry it was all about the colours, style, props, and florals. I went with blue and pink which was complemented with a touch of gold luxe and chic white!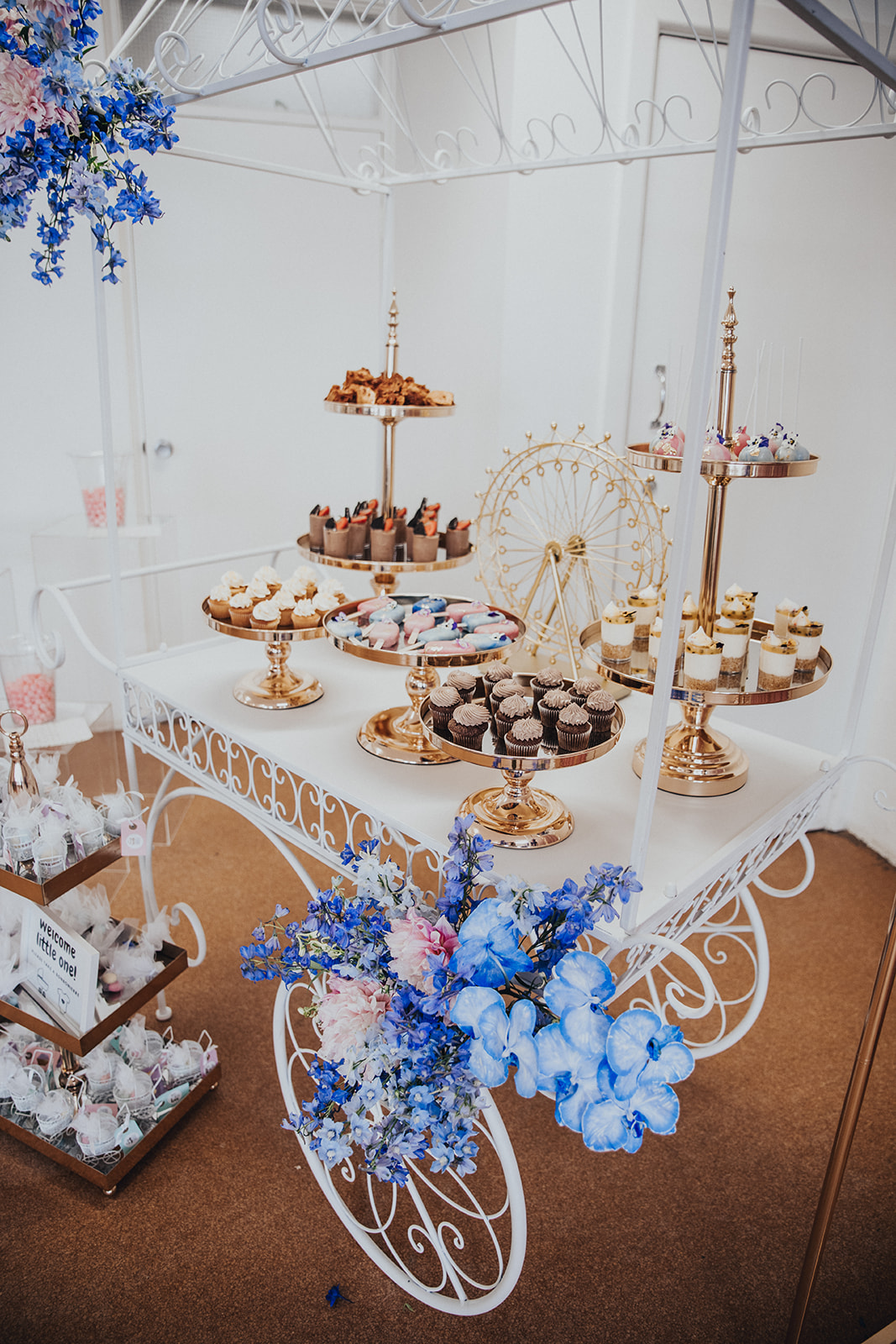 A ferris wheel, carriage chair, whimsical cart, plush backdrop, gold frames, acrylic sign, and fresh florals set the scene! Not to mention the delicious desserts, amazing photographer, and all the love and support from our nearest and dearest!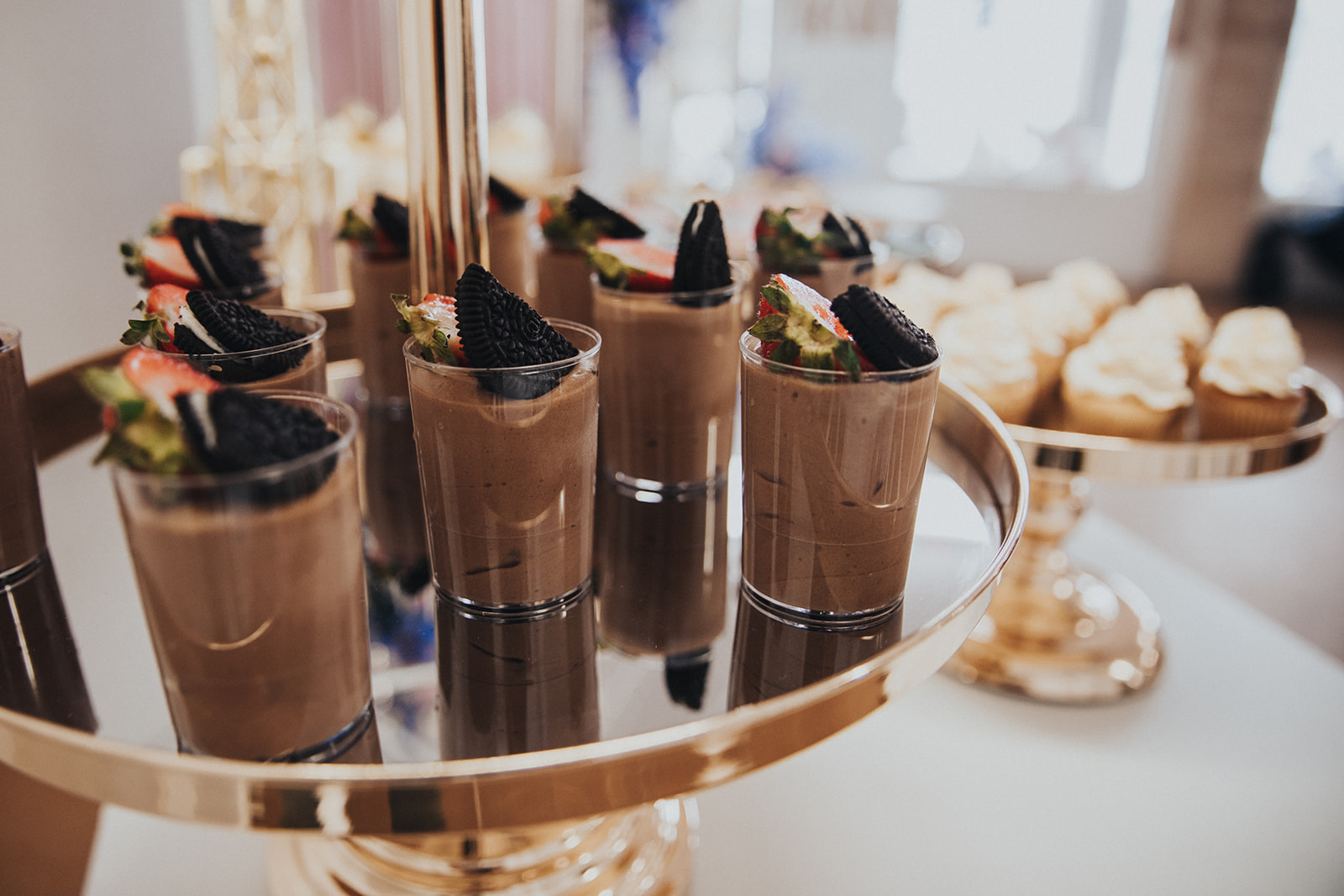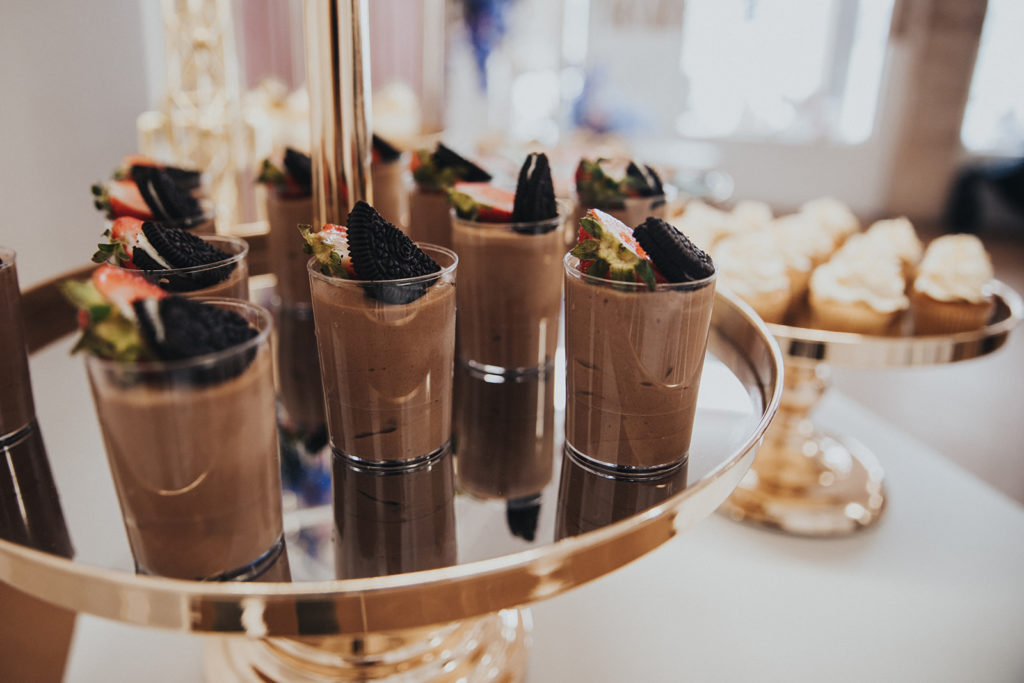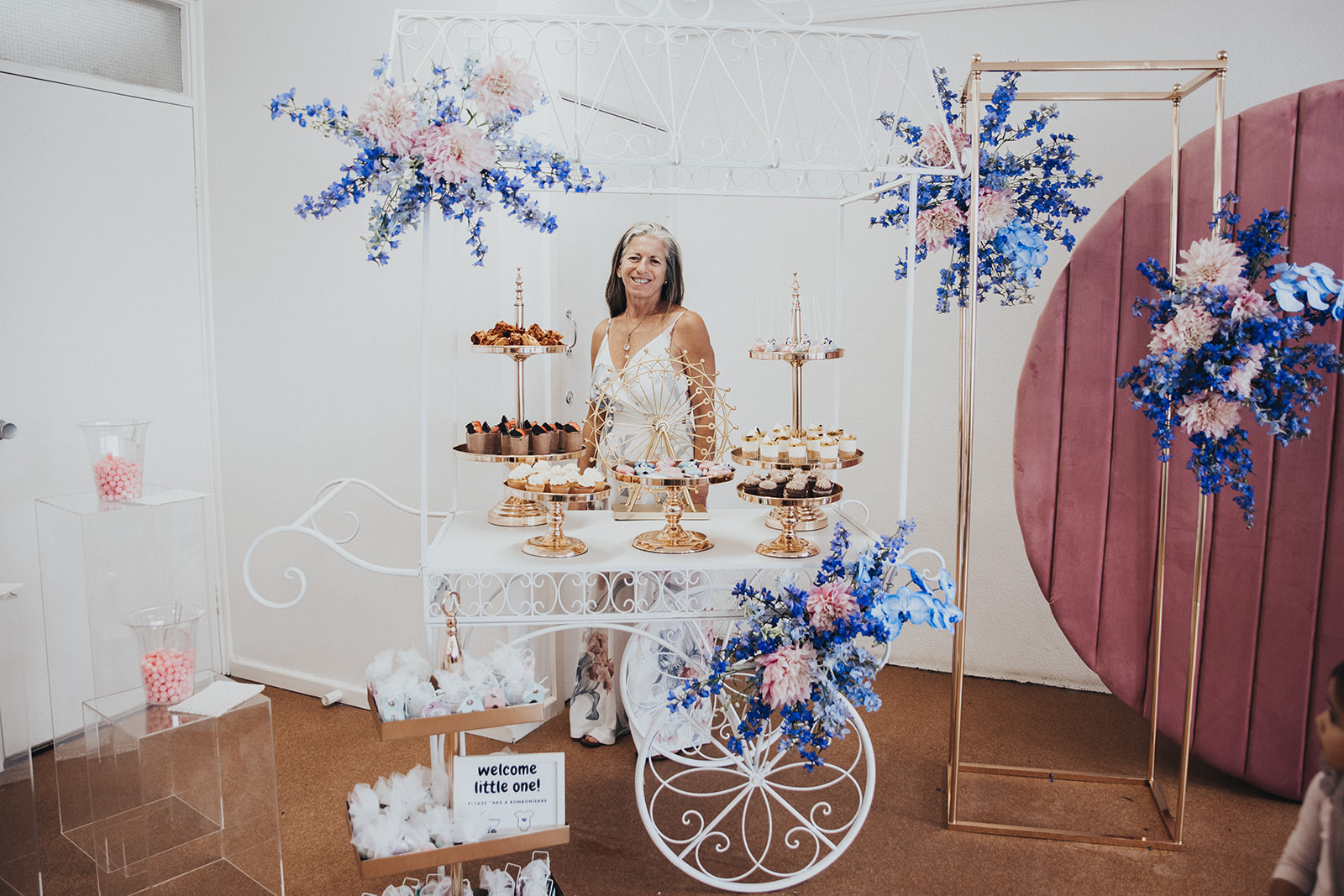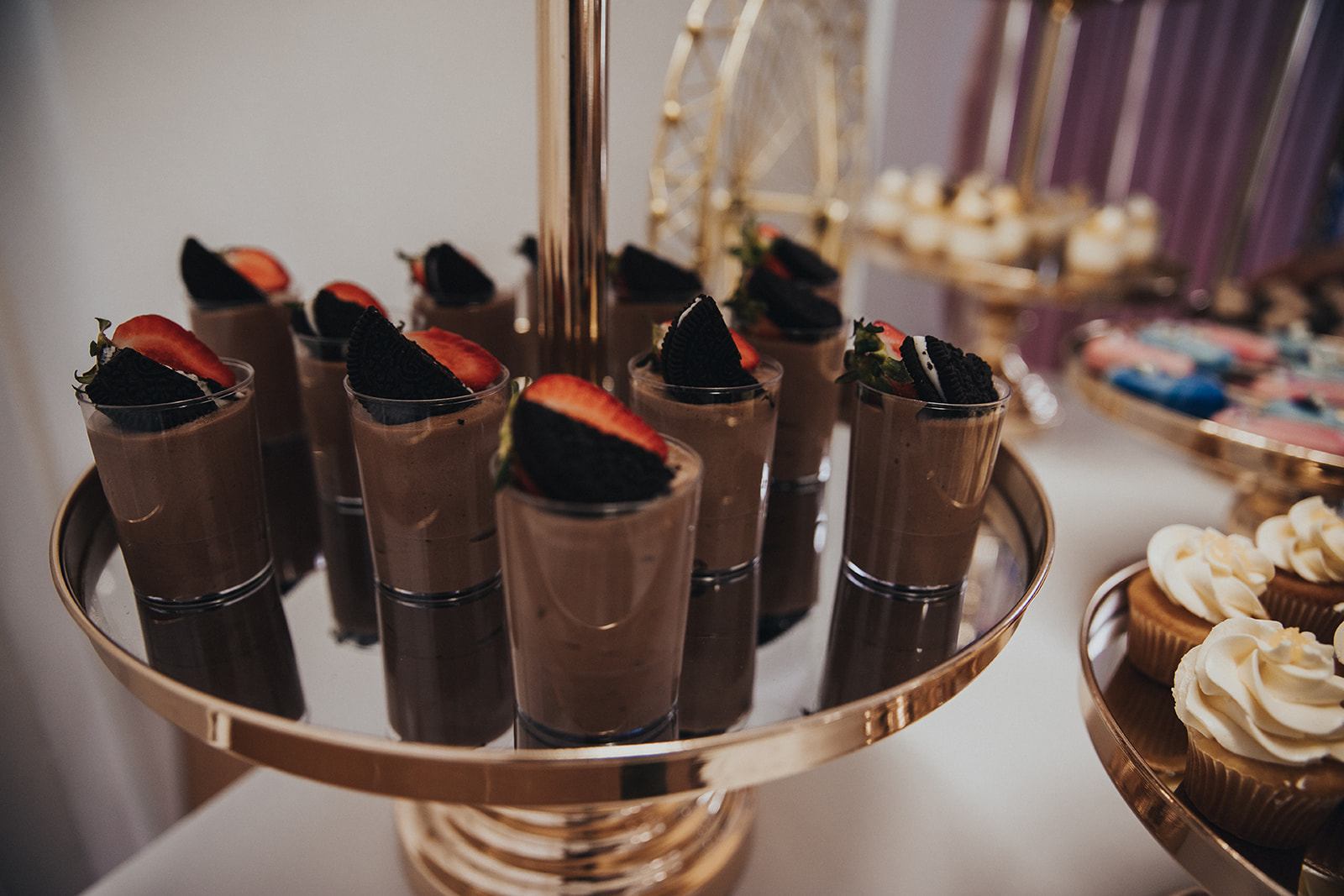 It was the best day – right up there with our wedding day! Baby Tehfe is already so loved, and we can't wait to welcome our bundle of joy into the world!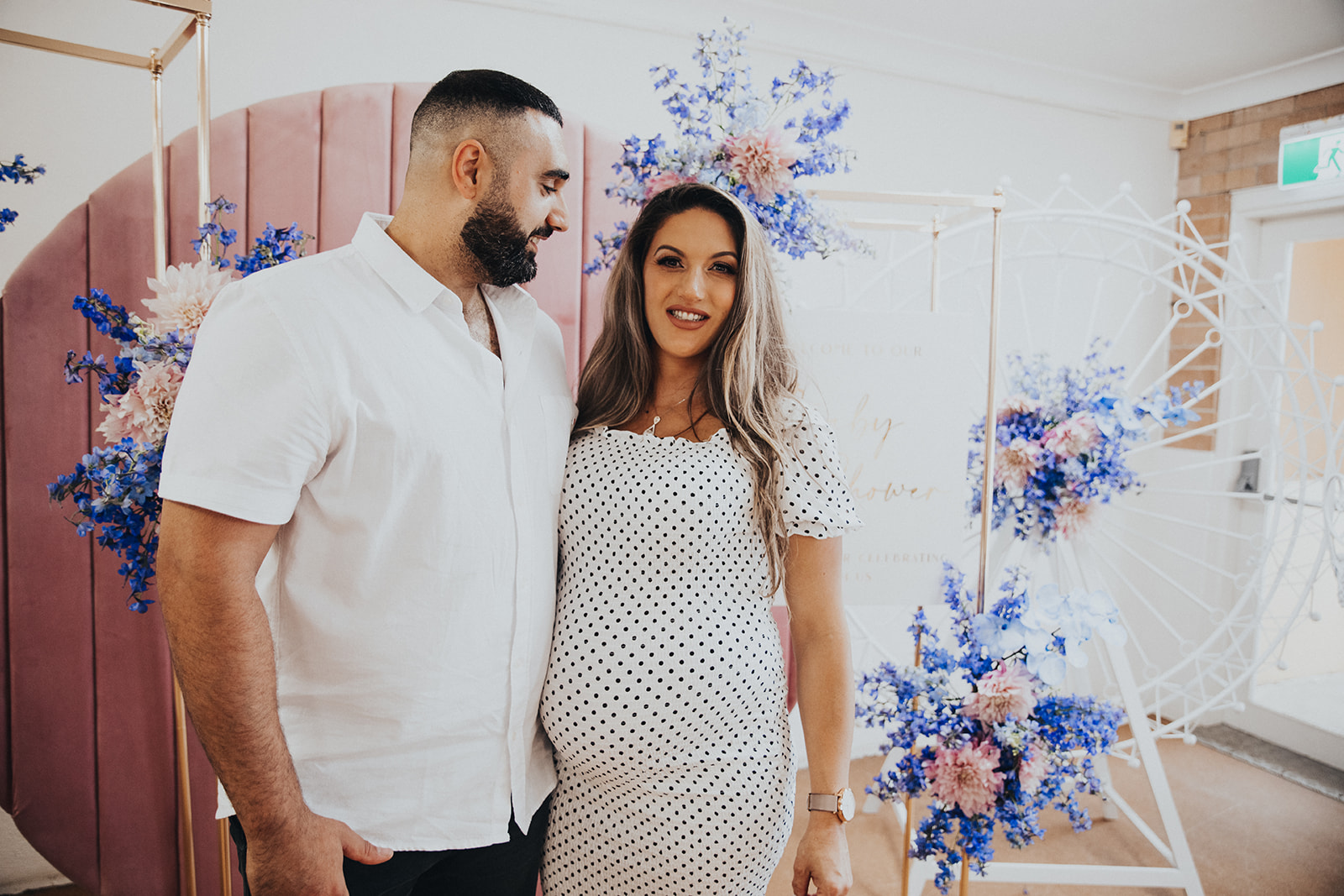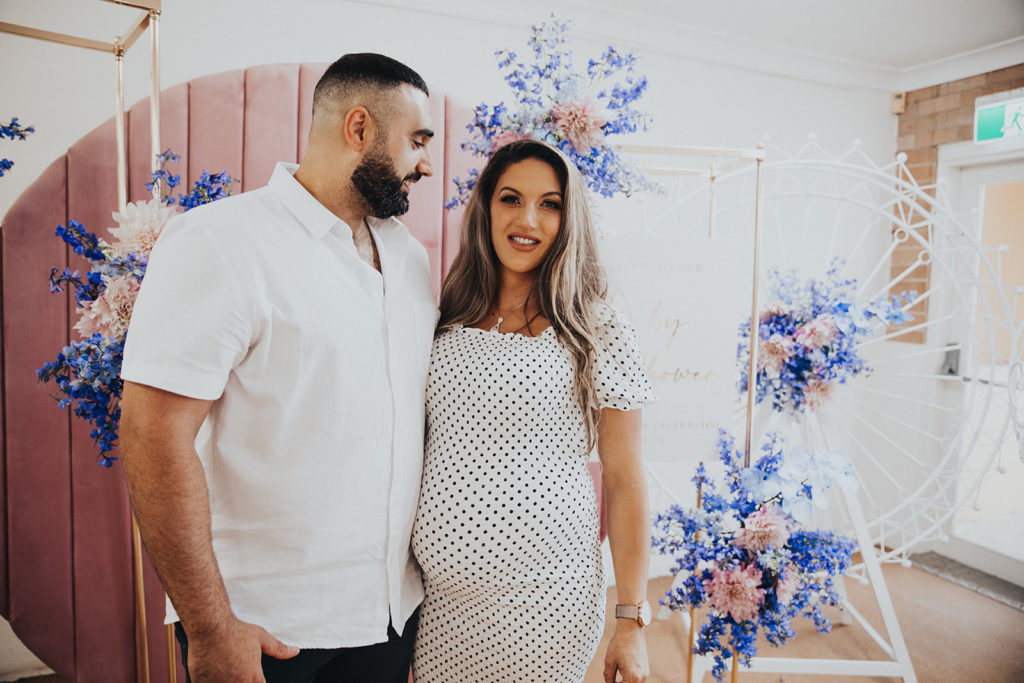 Soon we will be planning the first birthday – so many designs are already running through my head!
What a perfect day! You can see more of Carly's baby shower styling here.
Vendor Credits
Photography | @staciepearcephotography
Floristry, styling, coordination, prop hire, bonbonierre (+ mumma-to-be) | @carly_rose_weddings_and_events
Welcome Sign | @bridge.co1
Desserts | @cakedbyzena
Dress | stylestruck.com.au
Makeup | @maccosmeticsaustralia | @samaraderrickmua