Debbie of One Pretty Day Bespoke Dessert Tables & Parties in South Africa recently celebrated the 13th birthday of her daughter Isabella. This super-bright and summery party featured lots of bright colours, tropical vibes, fruity touches and cool pool floaties! Read on for the story of this tutti frutti birthday party.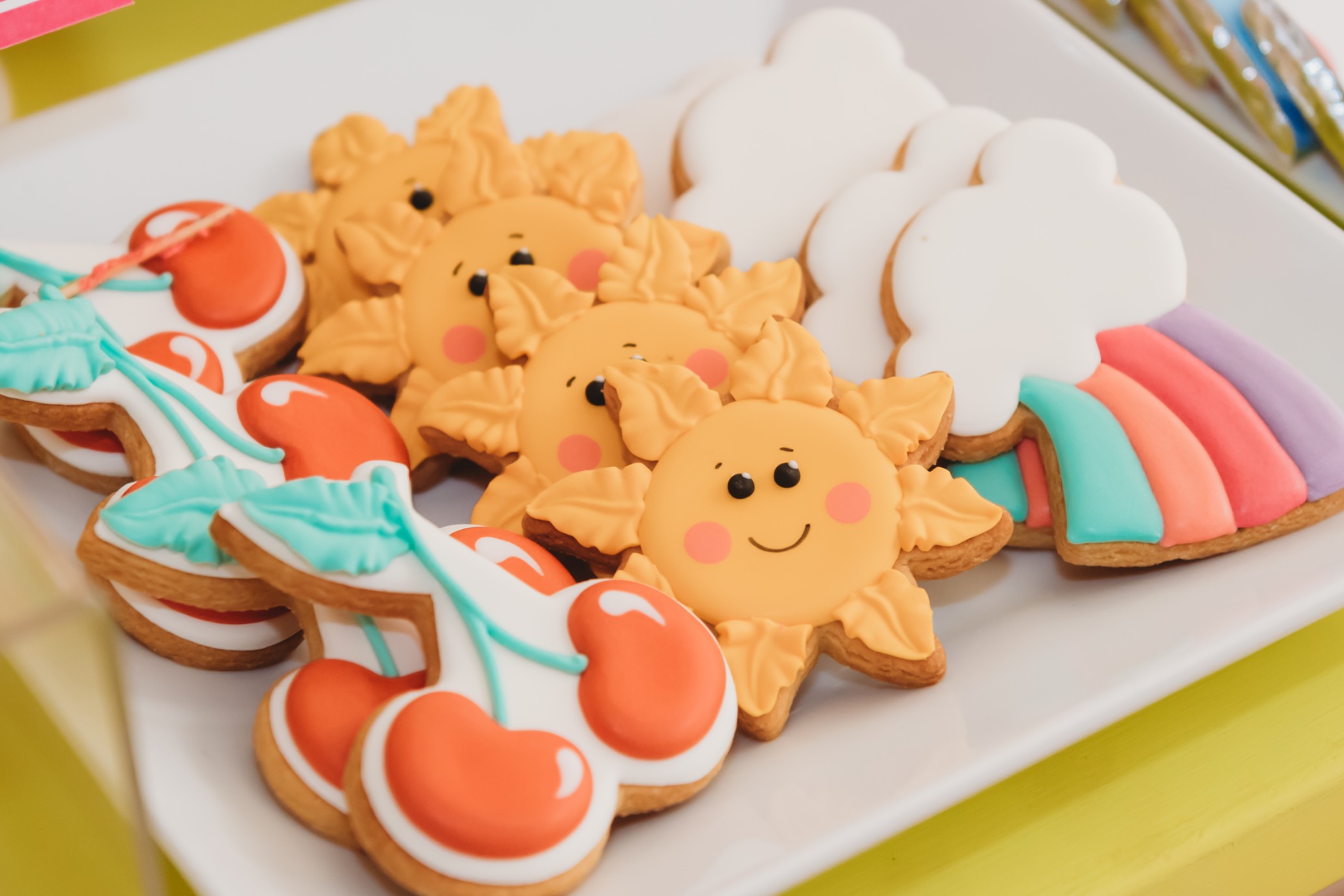 THE PARTY DETAILS
OCCASION: Tween girl birthday party THEME: Tutti frutti toucan + pool floatie soiree COLOURS: Bright + summery HIGHLIGHTS; Beautiful bright cookies, mimosa bar, fruit-shaped dessert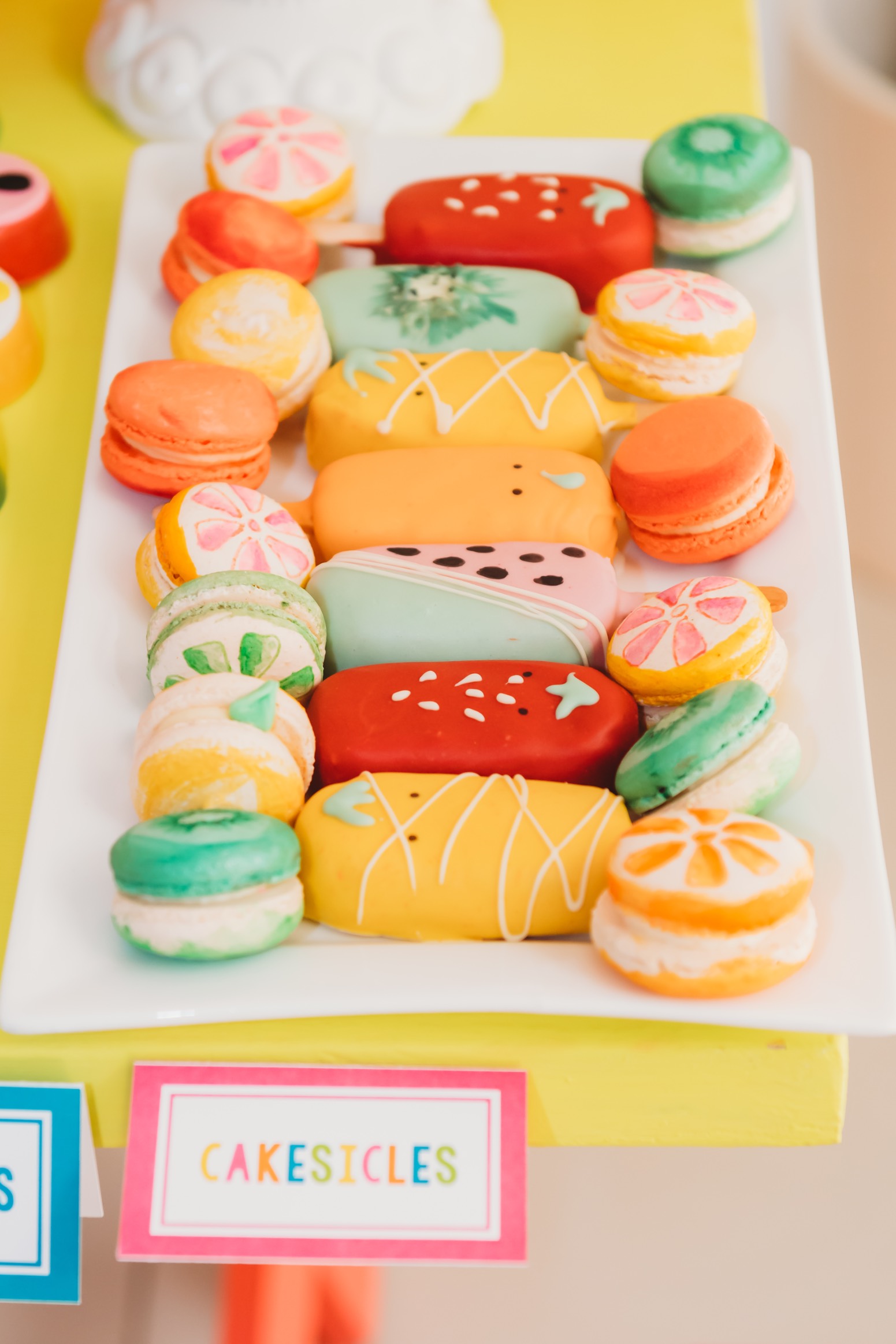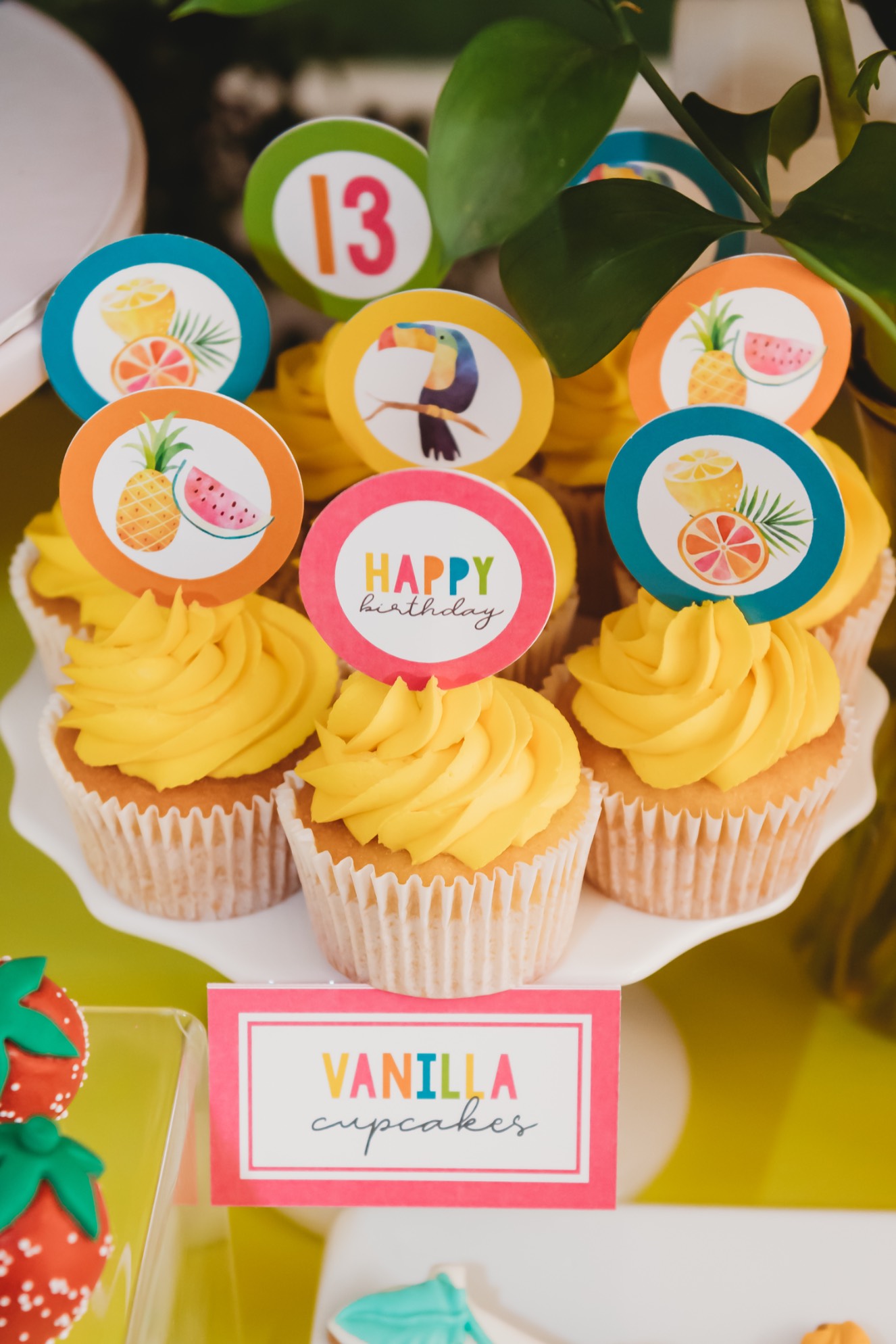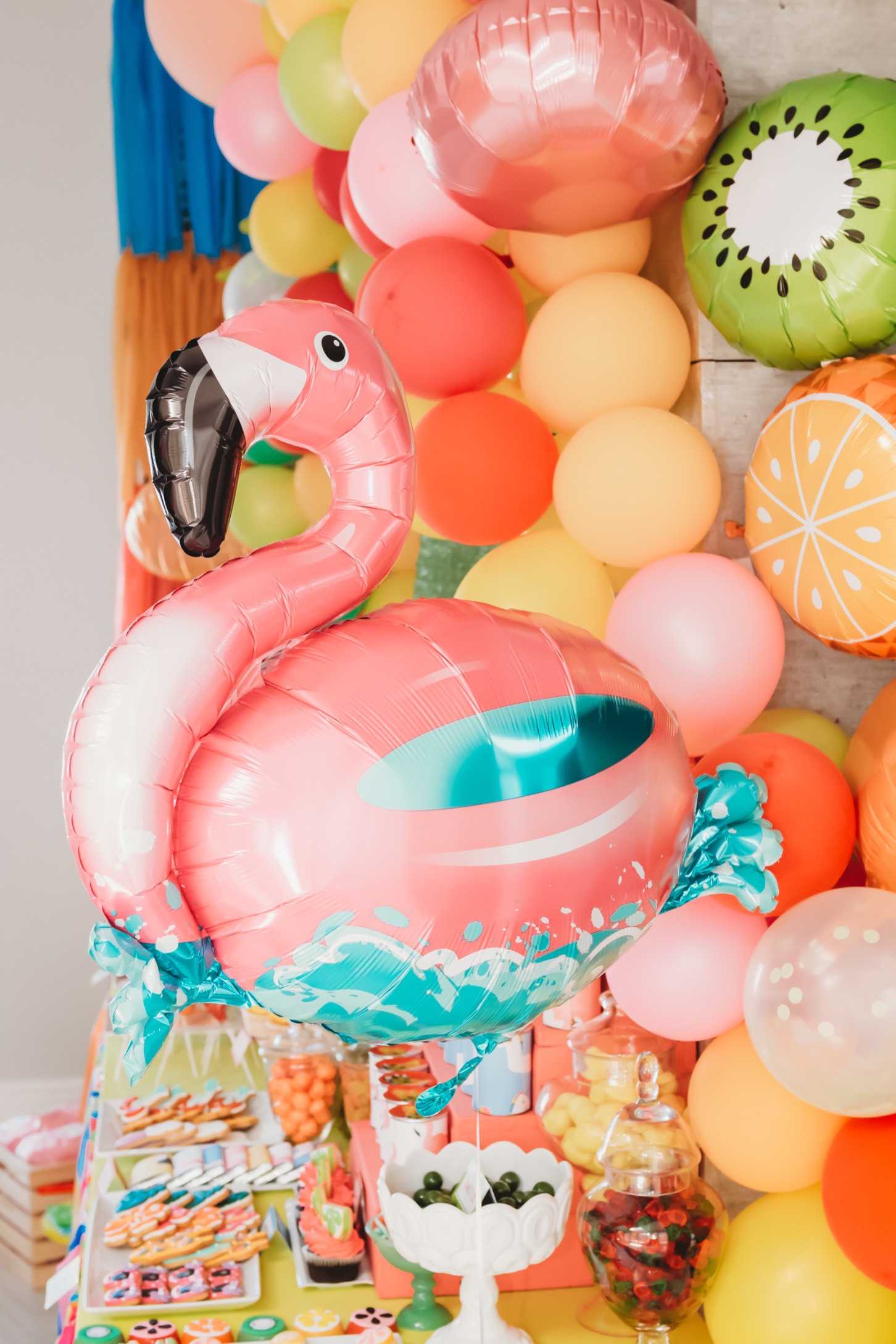 Details from the tutti frutti birthday party
13 years ago, when my middle child, Isabella was born with Down Syndrome. When she was born, nothing felt bright and colourful and I was convinced I would never claw my way out that dark space.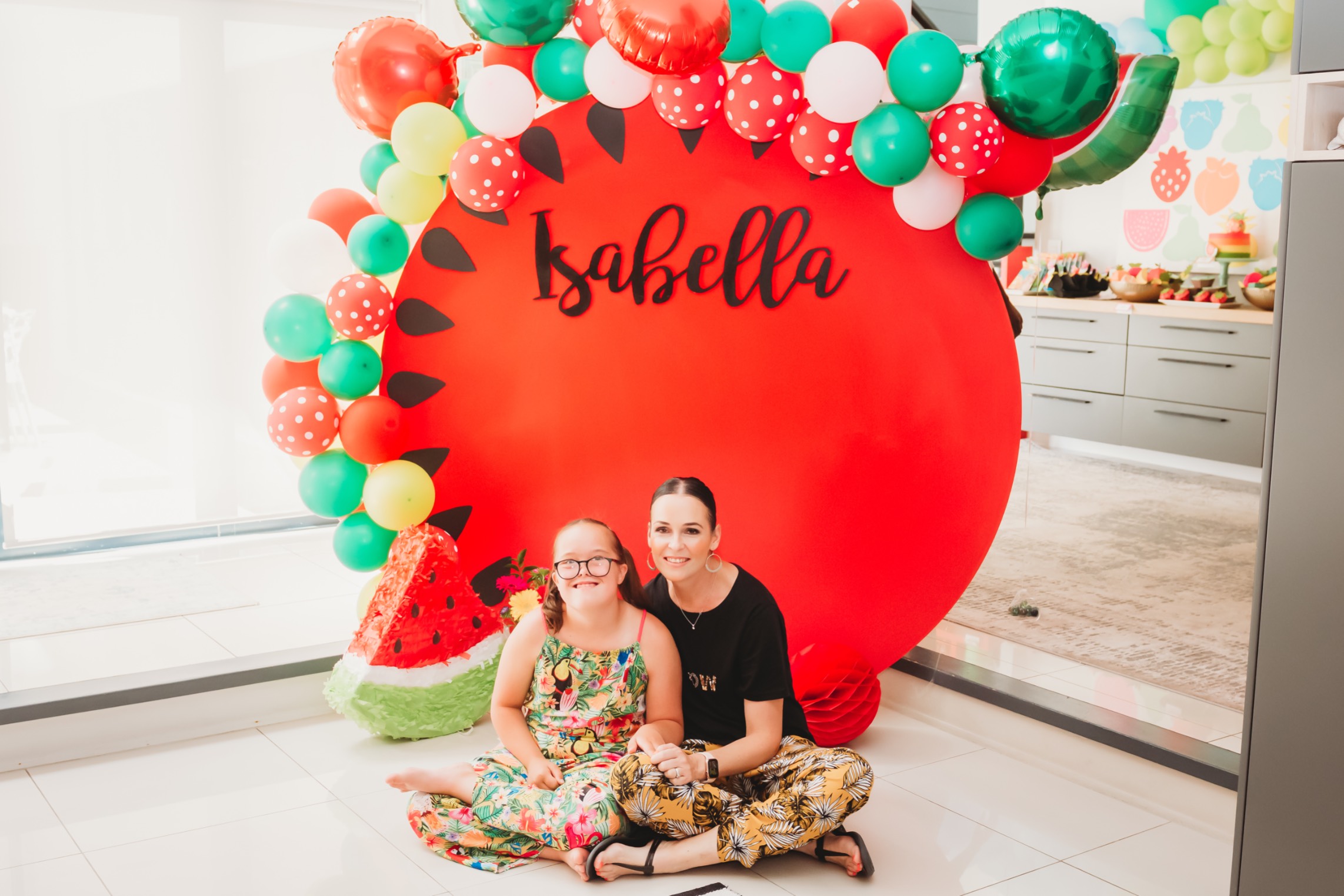 Fast forward 13 years and we have a sunshine child, who is so funny and quite the character, and who illuminates the world around her! With her birthday in summery December, it's the perfect time to let loose with colour and everything that evokes joy and happiness to make my now-teenager's day super fun and unforgettable!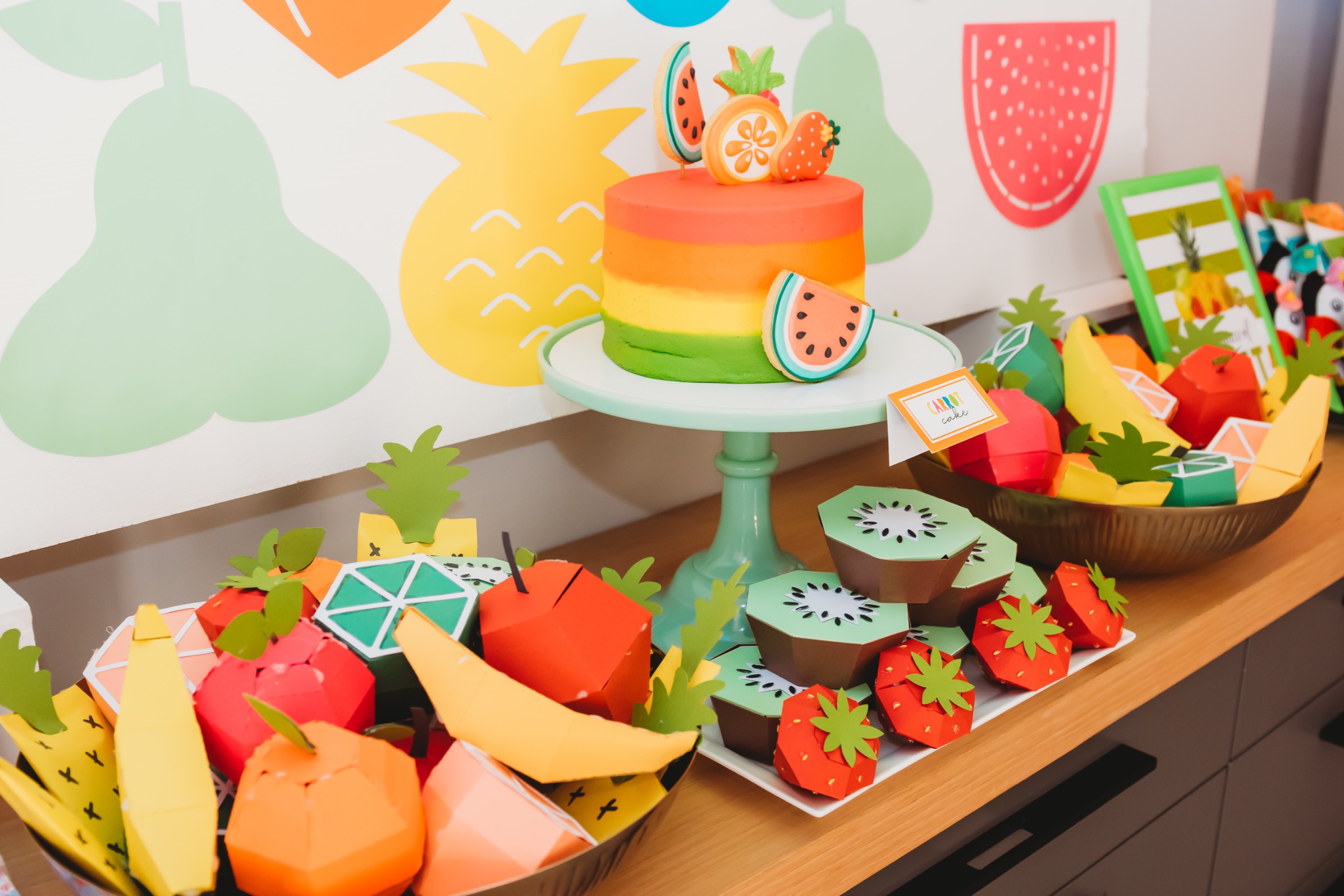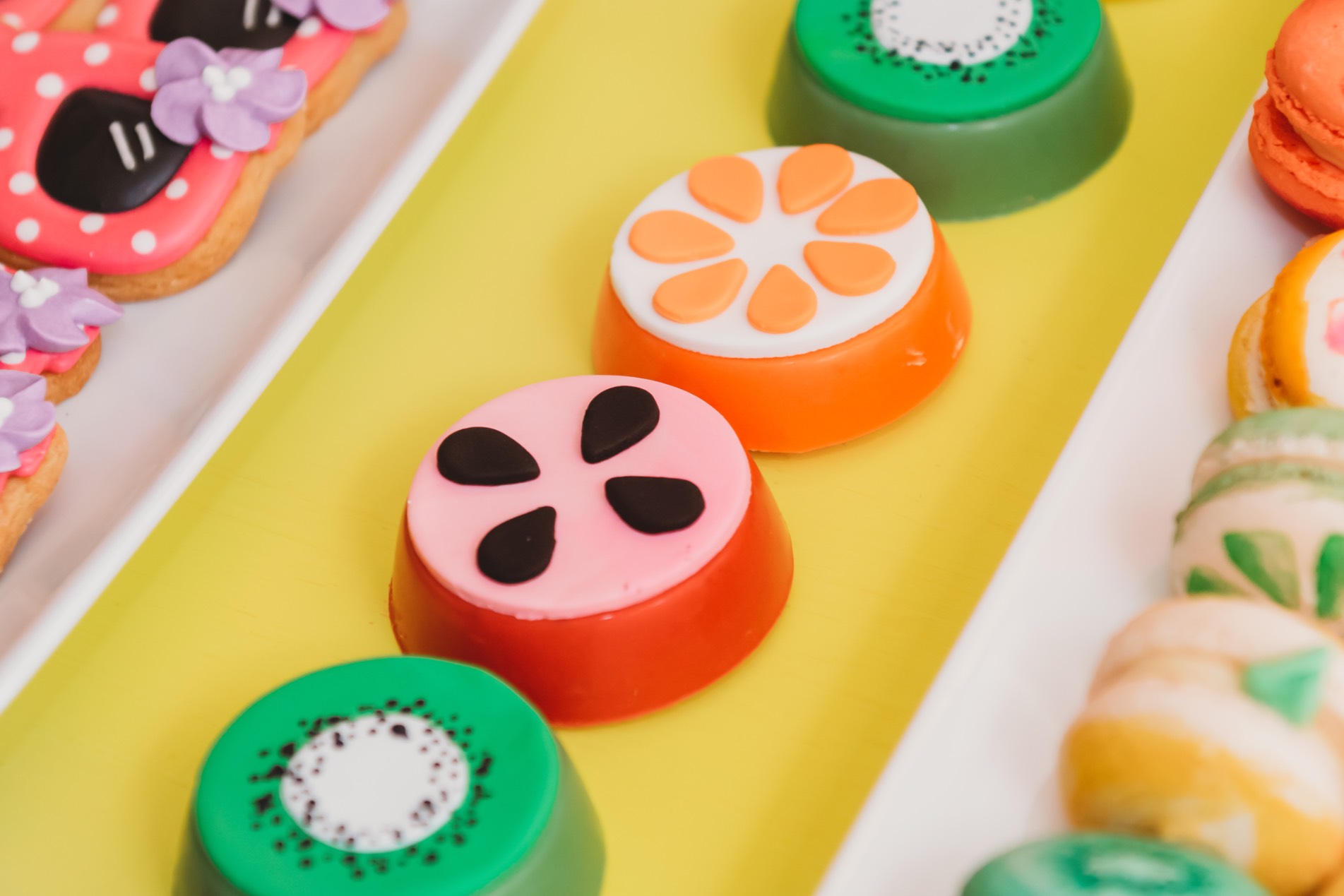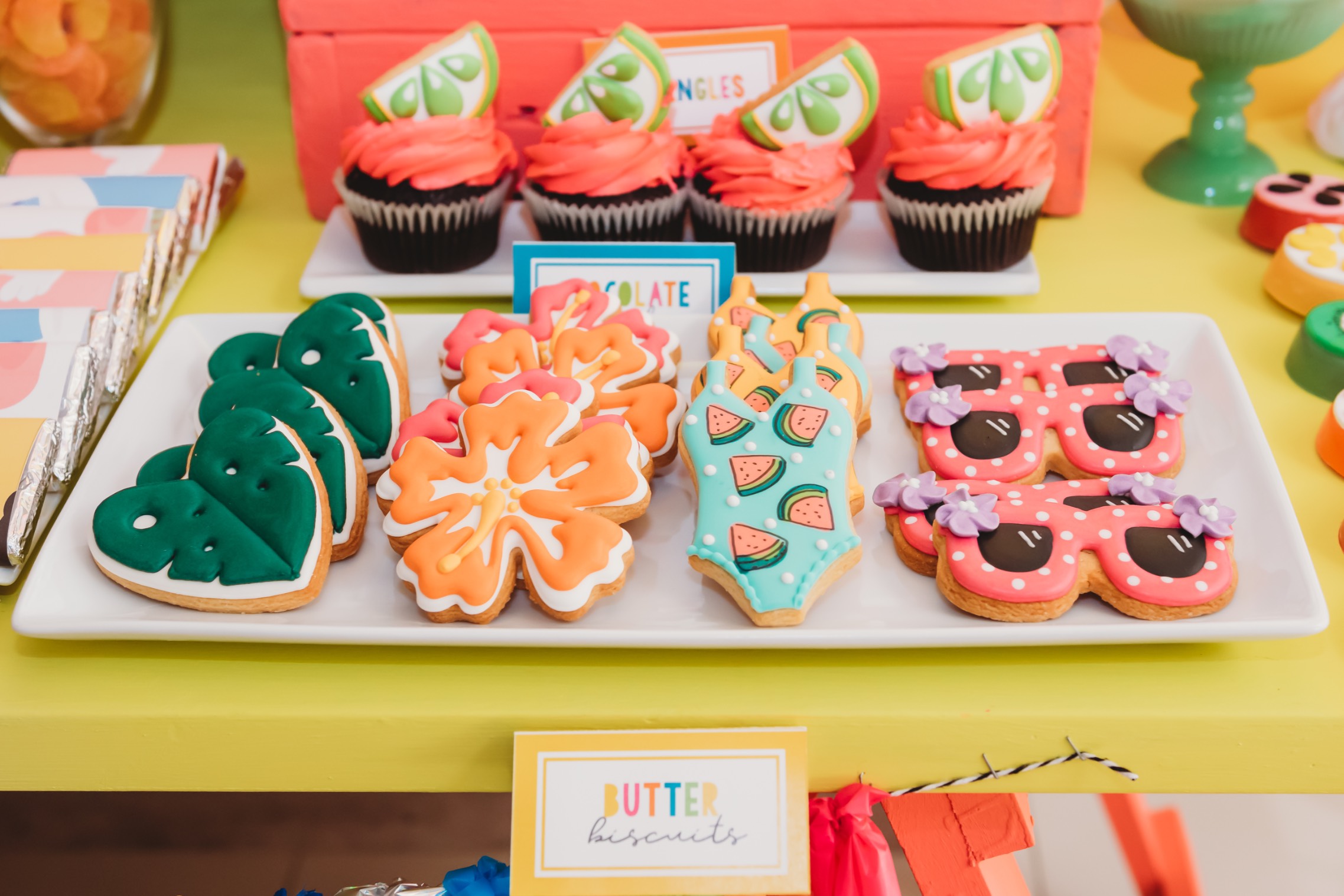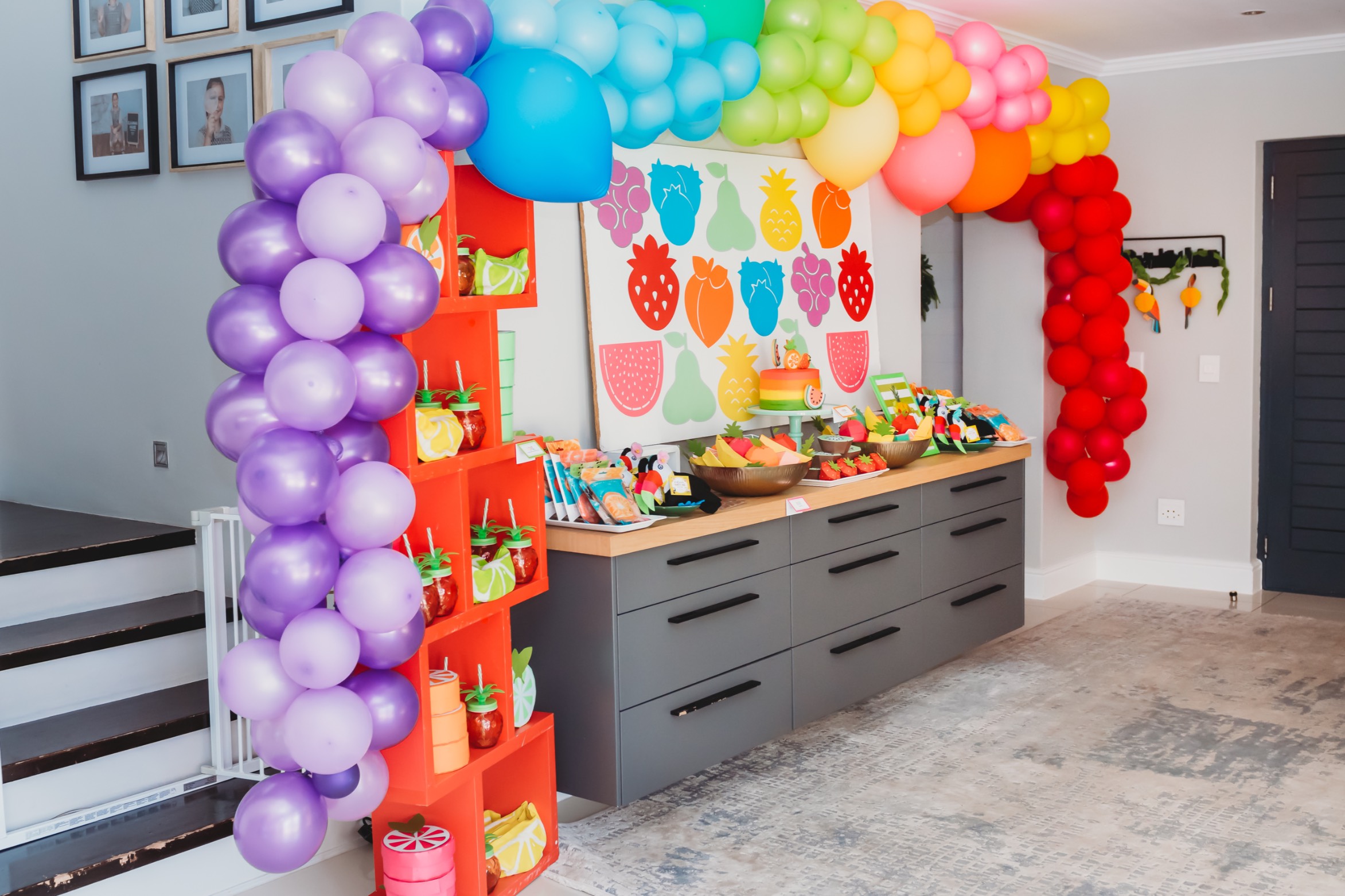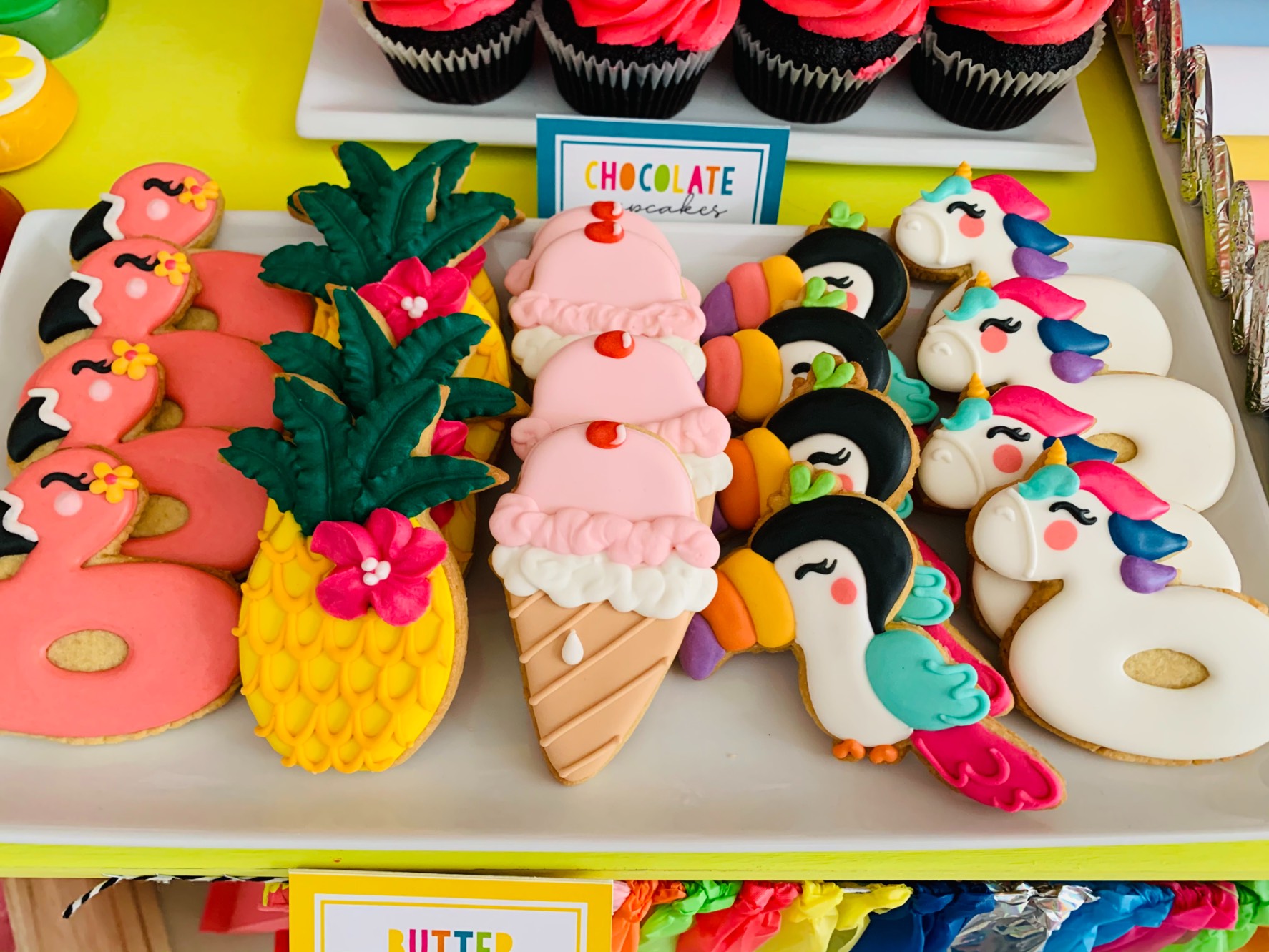 Cue the sunshine, toucans, tutti-frutti tropical fruits, ice creams, flamingoes, unicorns and pool floats galore! kiddies got rid of sugar highs in the pool and left with arms full of pool noodle favours, tropical fruit pool balls, felt toucans, flamingo fluff (cotton candy) pineapple drinking cups and calico hand-painted fruit segment party bags packed with a plethora of extra fruity yummy treats!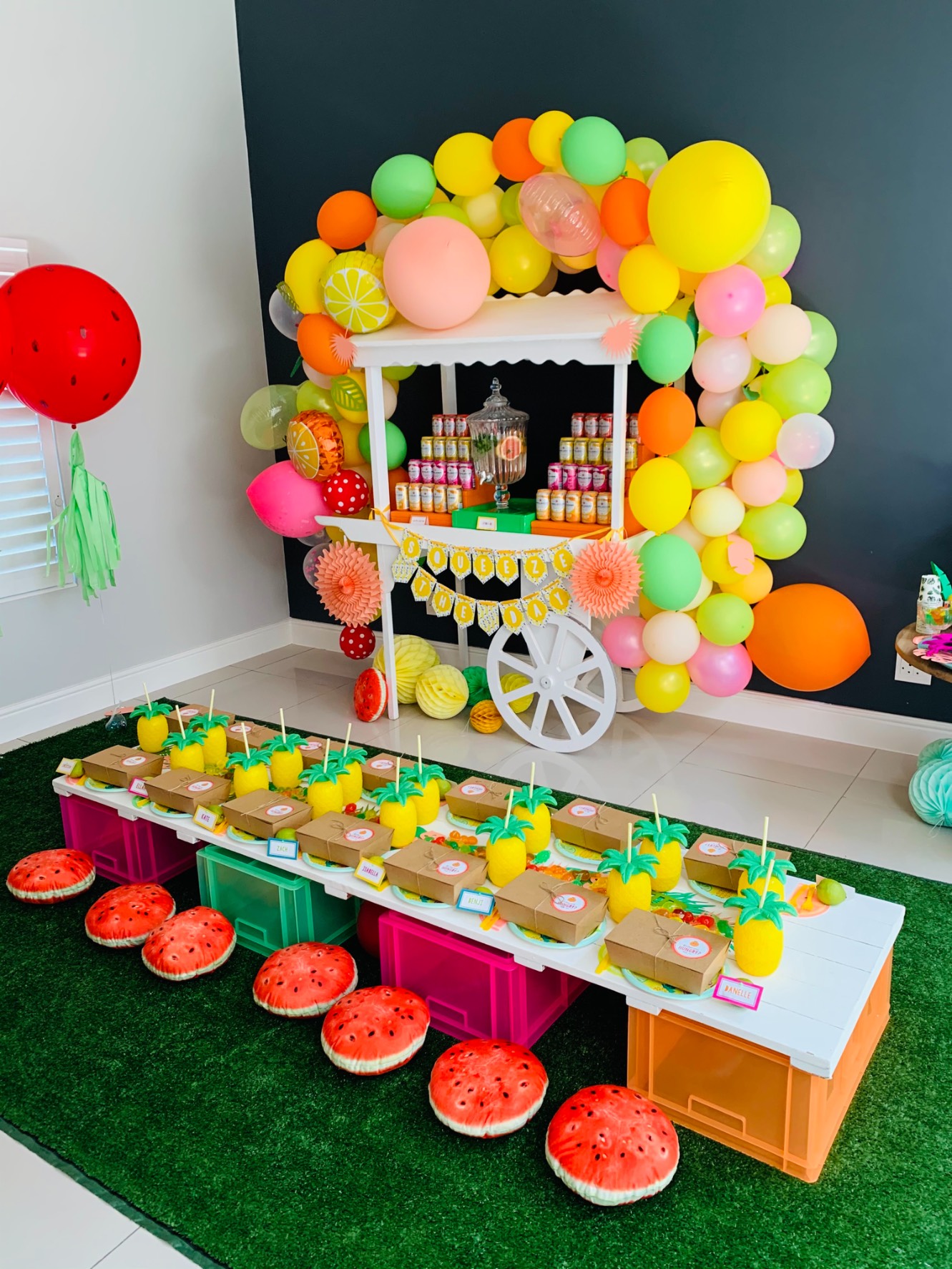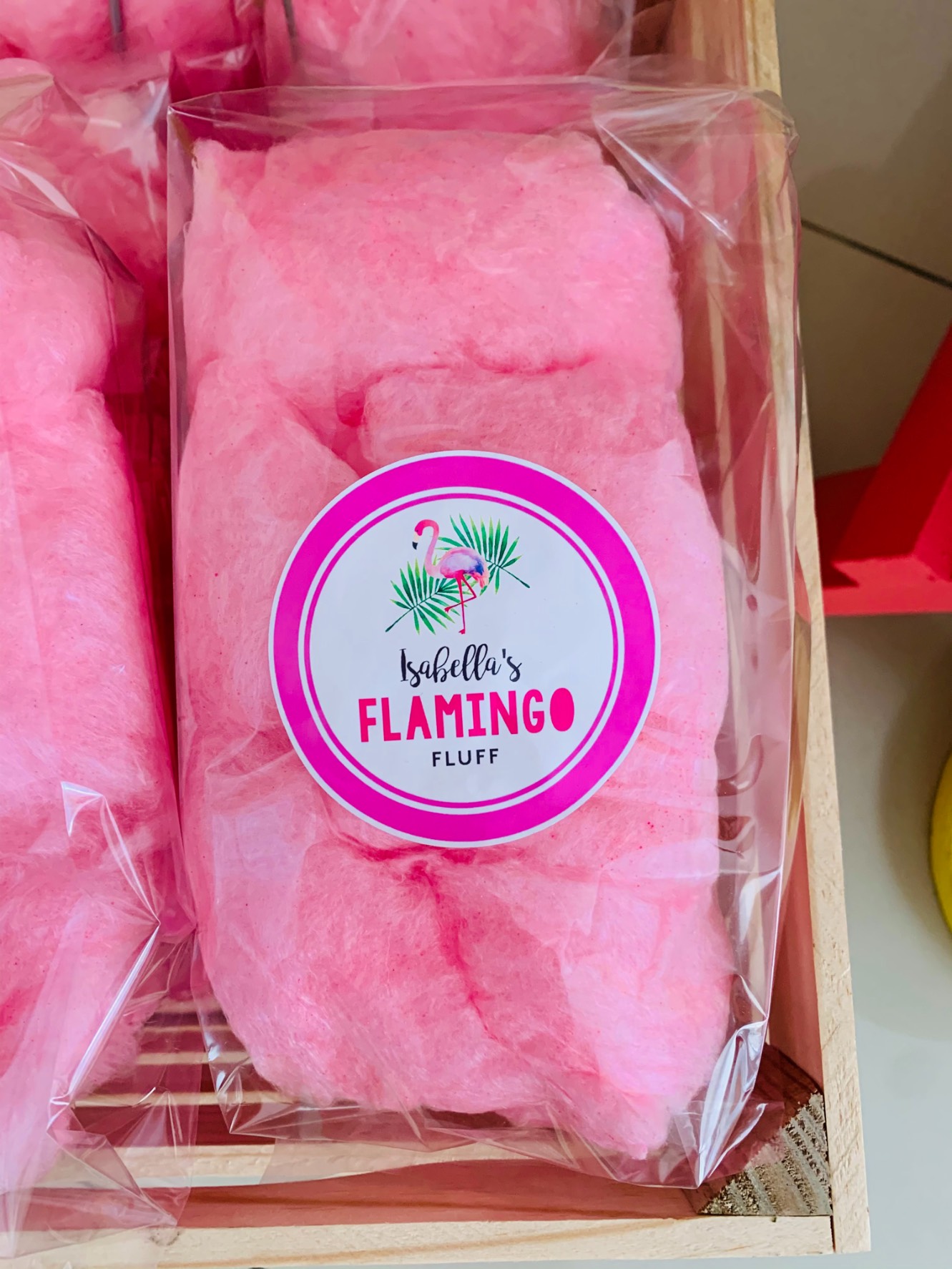 Moms are JUST as important so they had fun at a MOM-osa station I'd set up for them and were spoilt with tropical tote bags, strawberry jams, summery nail polishes, watermelon and lemon body washes and fruity potholders. In her 13 years, Isabella has surely taught all of us that "Toucan do anything!!"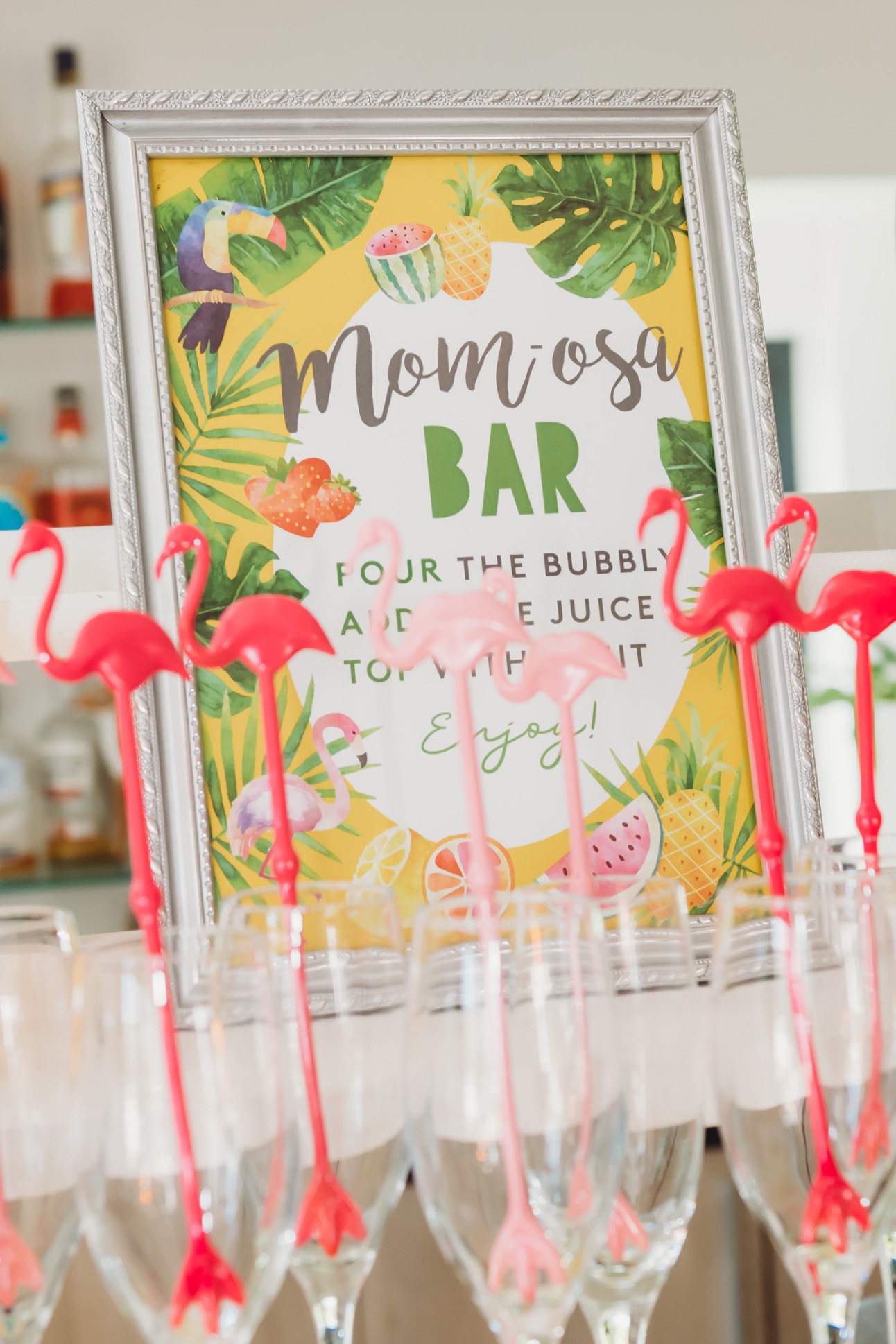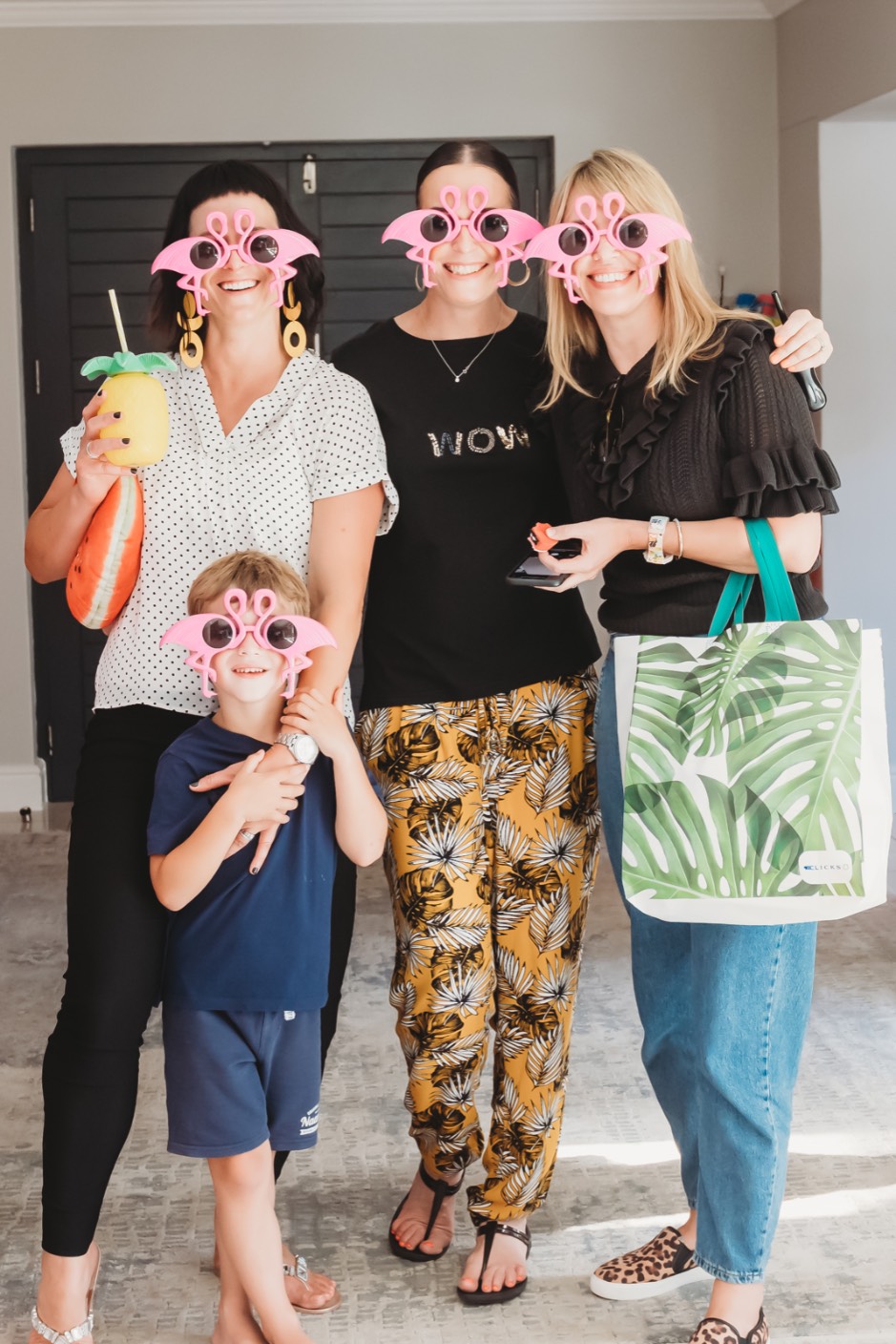 Vendor Credits
Design, concept, styling; cake stands + backdrops; venue; fringe backdrop + balloon arches |
One Pretty Day
Candy cart and watermelon backdrop made by |
@kitchenemporium_sa
Printables: bunting, cupcake toppers, water bottle labels, stickers for cotton candy bags, all food and drink labels, all thank you tags, posters, lawn sign. |
@babazooparties
Fruit cake pops + fruit-themed choc-covered Oreos |
@popkinscakepops
Cookies, cakes, yellow frosted cupcakes, pink-frosted cupcakes |
@nectarspice
Hand-painted macaroons + fruit cakesicles |
@frosted_capetown
Florals |
@vidaloublooms
Photo |
@cheekymonkeyphotographysouthafrica