We're feeling inspired by this pretty vintage Teddy Bears' picnic party by our friends over at Creative Themes Perth. With Covid-19 restrictions relaxed for outdoor affairs, this is just what we need right now!
Scroll on to explore more of this vintage Teddy Bears' Picnic, in a pastel pink scheme. Simone of Creative Themes Perth will be taking us through the styling details
A vintage Teddy Bear's picnic party
Teddy Bears' Picnic is such a gorgeous theme for a party and one that all children love. When designing and creating this pastel pink Teddy Bear's Picnic, it was all about the small details which when styled together to make for the prettiest vintage look.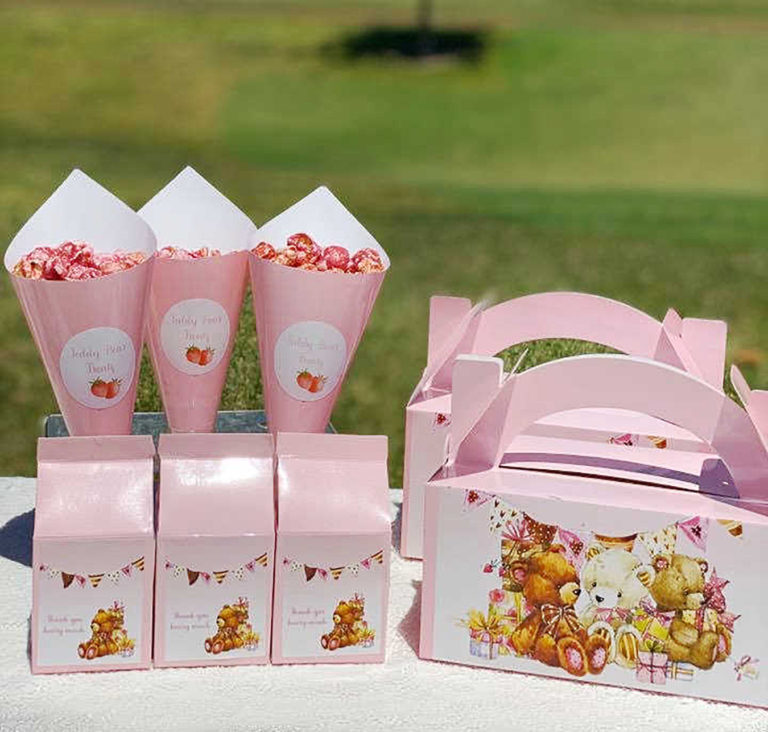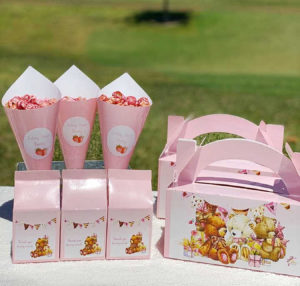 When planning, I wanted to keep the traditional part of a teddy's bear picnic with
blankets, but also wanted to have a pretty area where I could set up a party table and keep the food and drinks away from the ground.
Left: How cute did the vintage style labels turn out?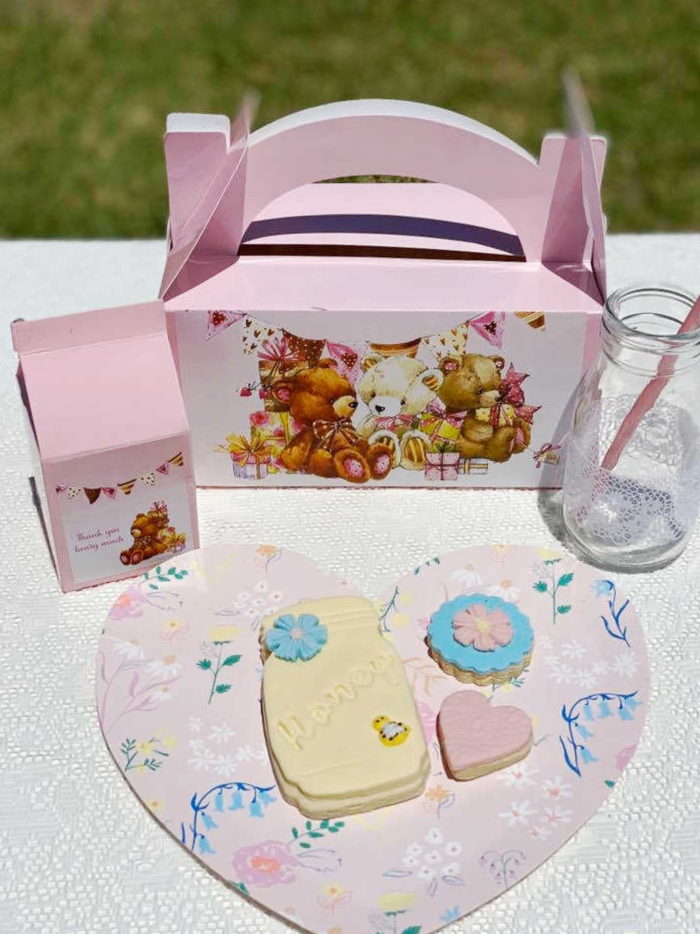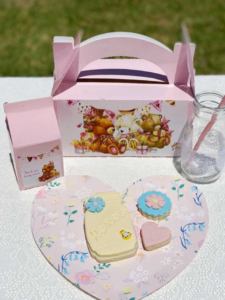 The party table was styled in pastel pink and lace. Custom-designed labels for the lunchboxes and milk cartons carried the theme through the table styling, the lunch boxes were a great way to pack the picnic food for the guests, and the milk cartons perfect for this theme as thank you gift boxes, The gorgeous honey pot cookies were my favourite
and looked almost too good too eat!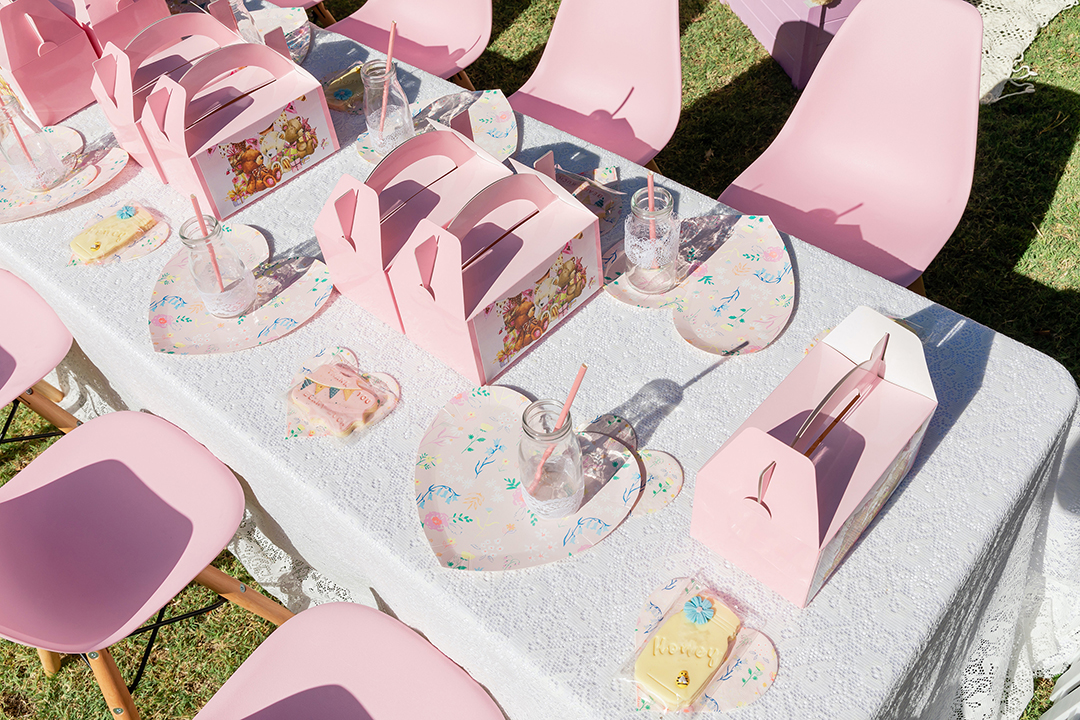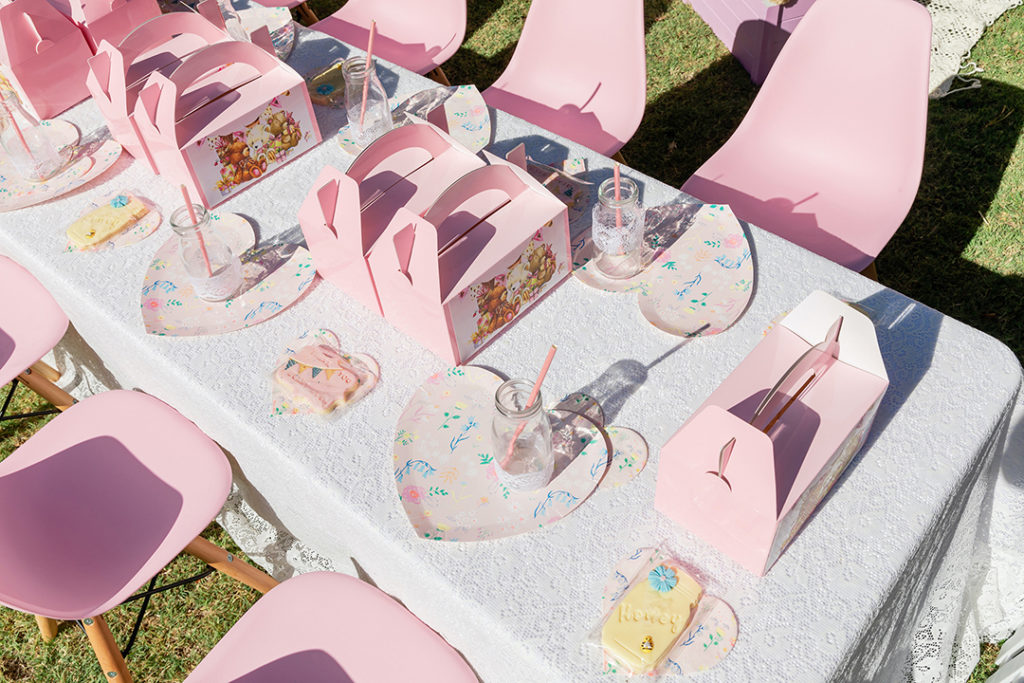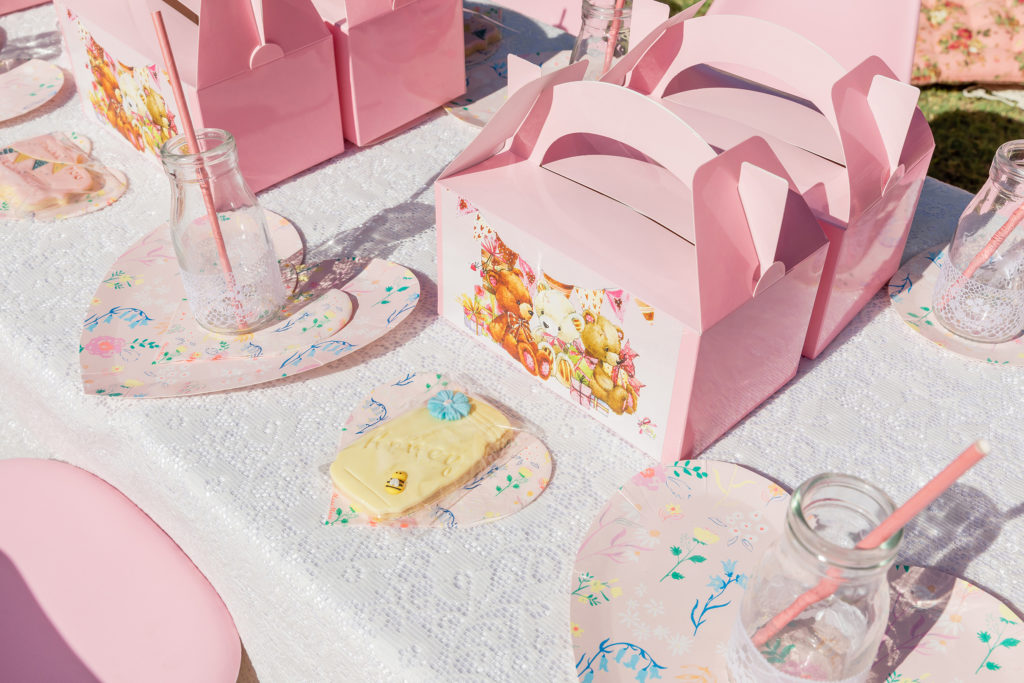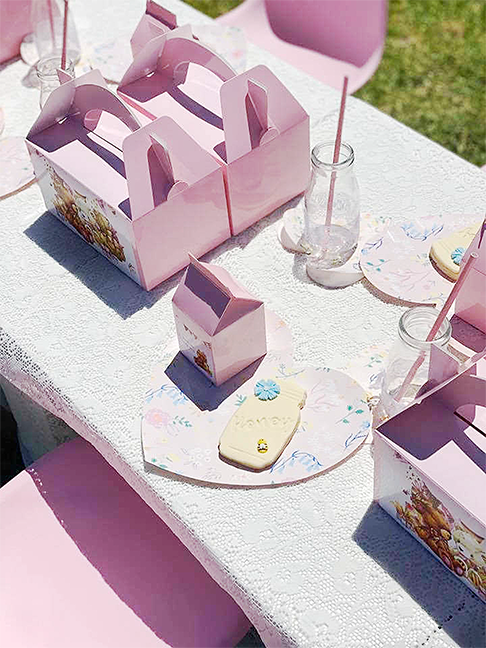 My favourite area to create was the actual Teddy Bears Picnic. It featured a collection of vintage Teddy Bears set-up on a lace blanket and styled on vintage trunks and vintage books. Each teddy bear had its own card with 'Adopt Me' or 'I'm Looking for my Forever Home'. It was a cute and pretty set up perfect for a summers day picnic.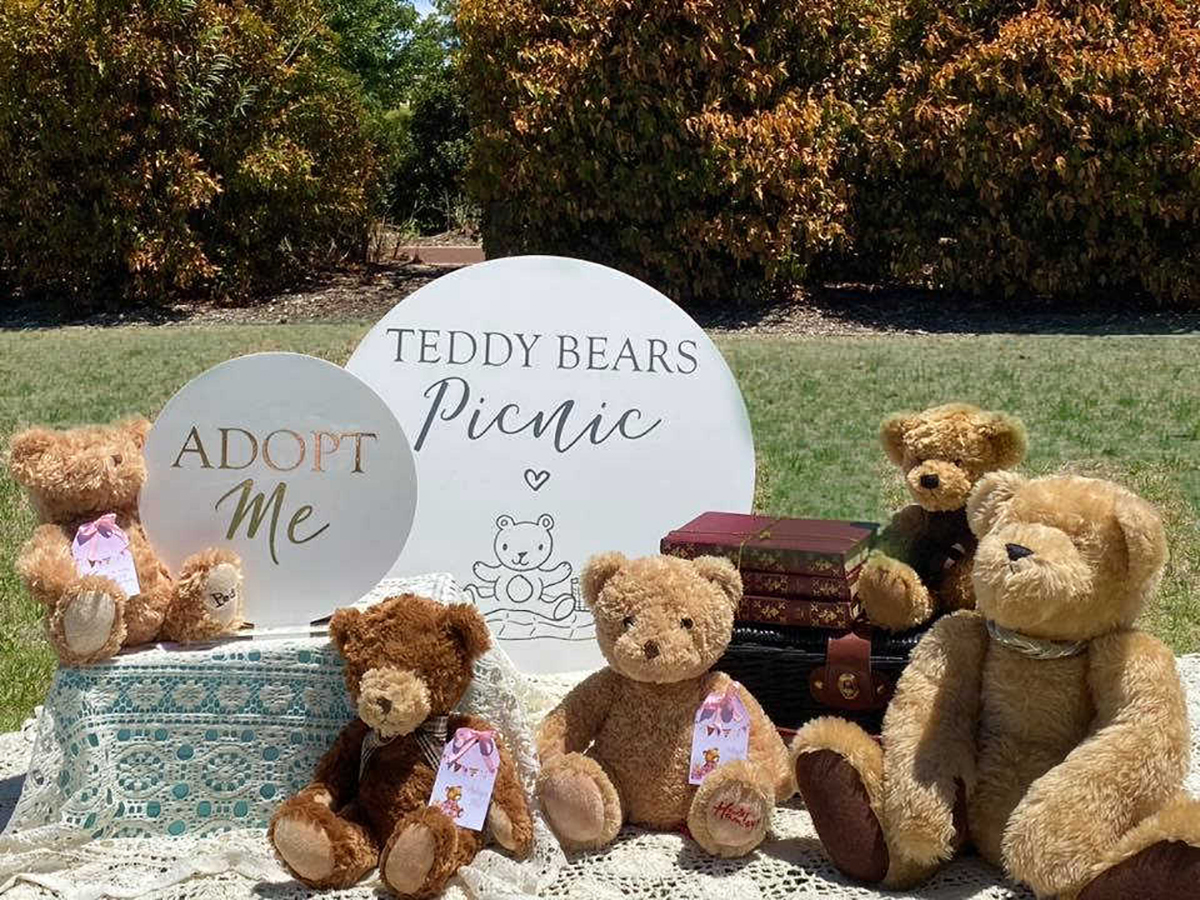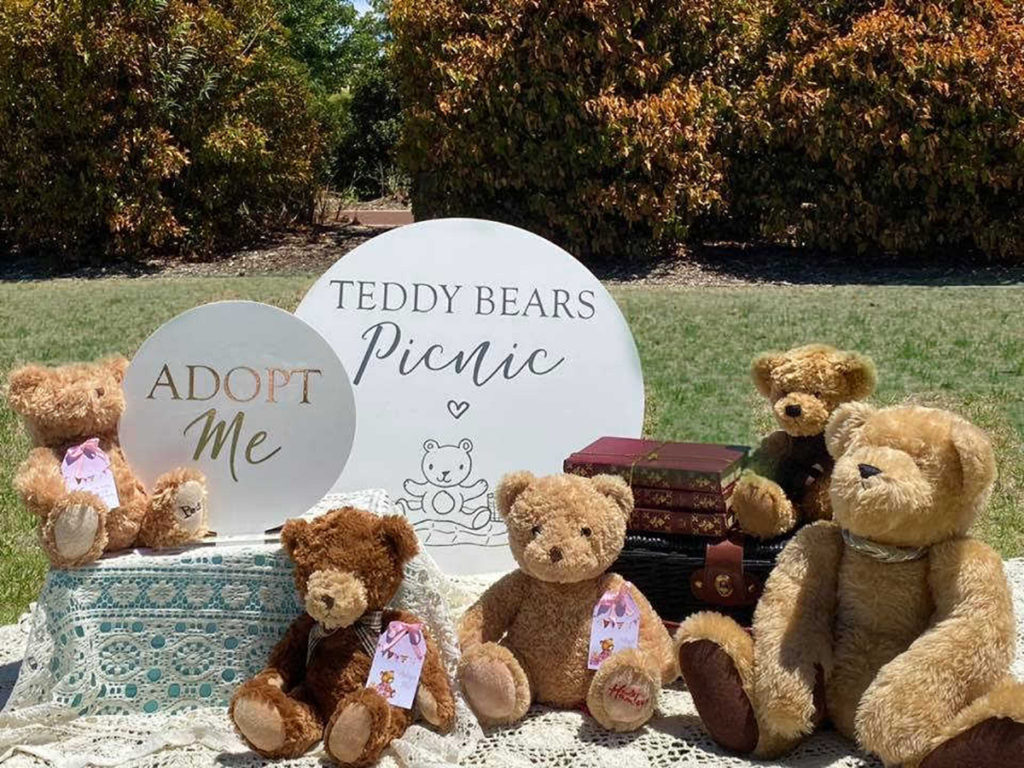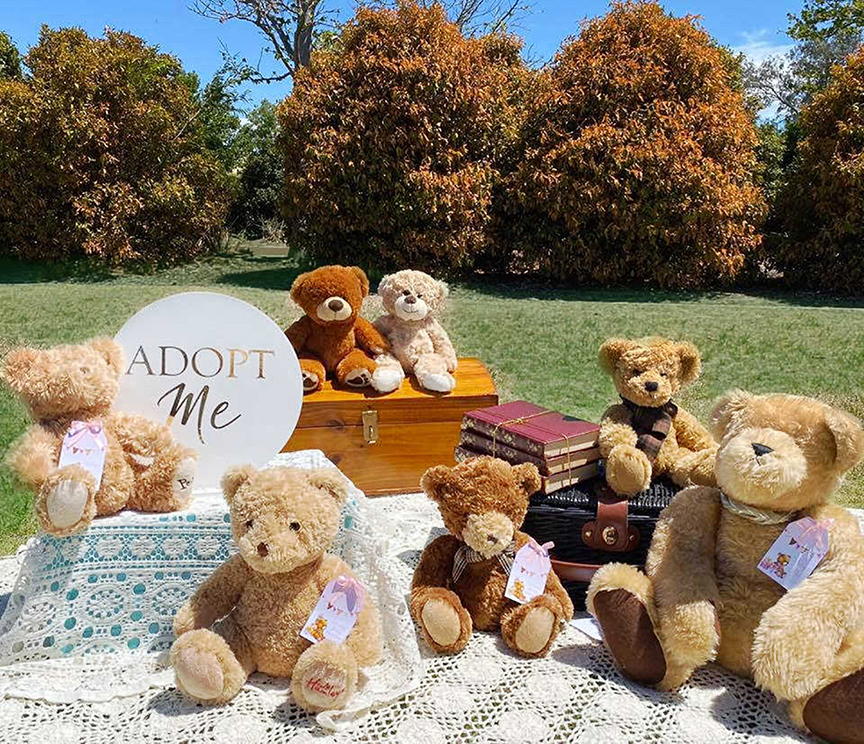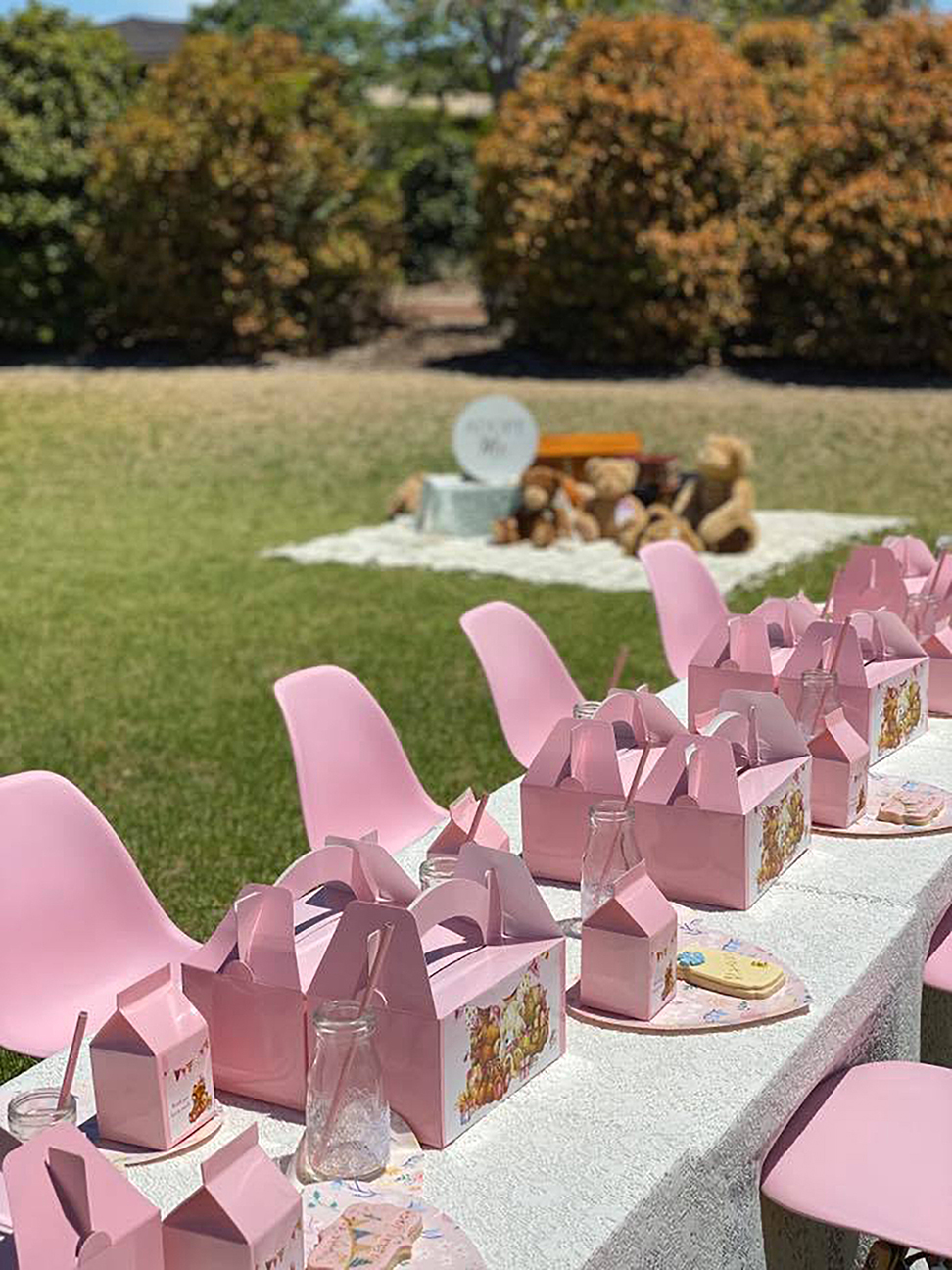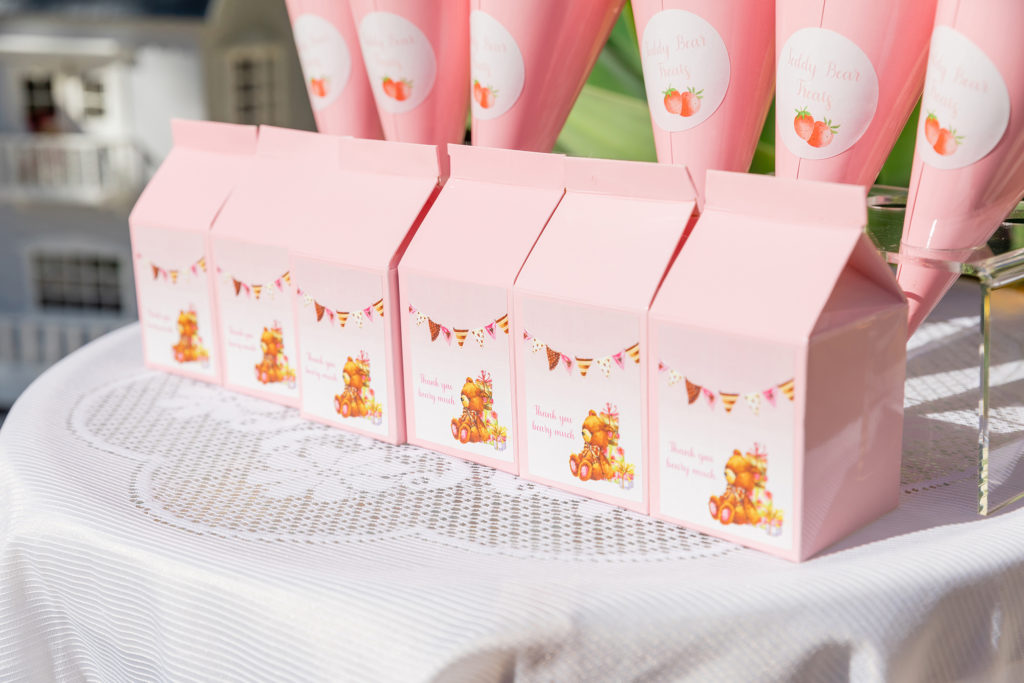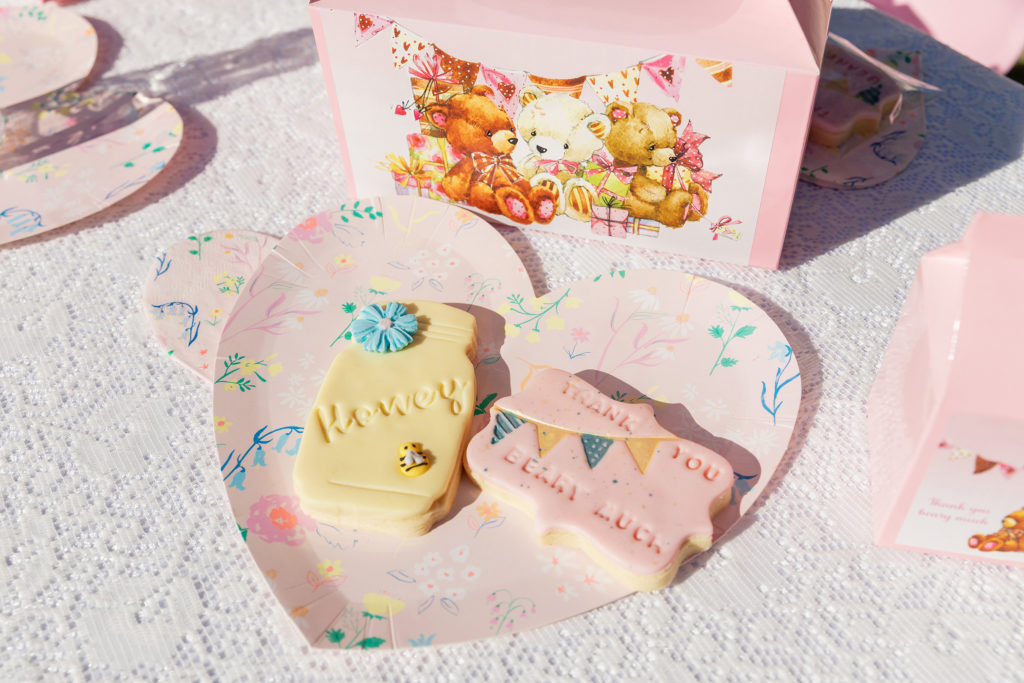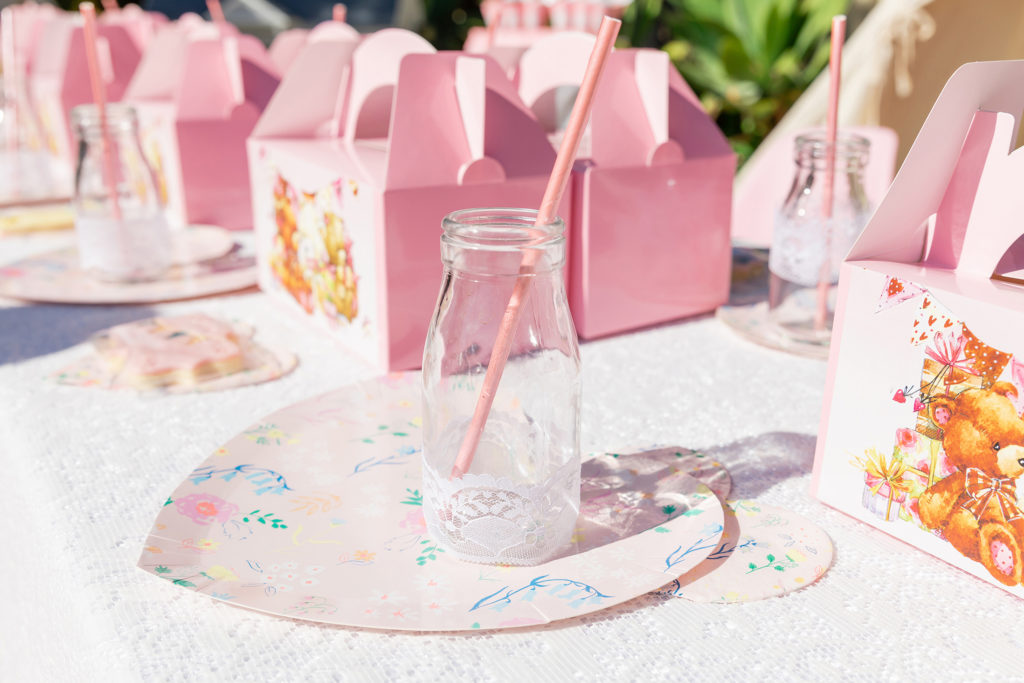 Vendor Credits
Styling + coordination | @creativethemesperth
Stationery Print | @serendipitydesigncorner
Cookies | @sugarcrumbcookies
Teddy Bear Picnic signs + decals | @barley.boy
Tableware | @favorlaneparty
Children's Chairs | @allegra.and.grace.chairs