Today's blog is a beautiful Autumn floralscape by talented Lyn of Indulgence Table who does event styling in Melbourne. The theme of this birthday party was "Chloe is One Deerful", and I just could not imagine a more beautiful theme to celebrate your baby girl turning one! Read on for the details of this woodland first birthday below, as recounted by Lyn.
Details from the Woodland First Birthday Party
When people come together and celebrate a bundle of joy's first year of life, what more can delight you other than Indulgence Table's latest magical and enchanting birthday celebration. Be transported into the wonderous woods where family and friends gather for festivities.
By Lyn of Indulgence Table
A spellbinding, bronzed spread of bliss is laid out in front of you, autumnal coloured balloons arranged in an exquisite manner. You peer through the mystical room and notice a cake straight out of a fairytale that leaves your mouth watering. You peel your eyes away from the enticing dessert and admire the captivating decorations.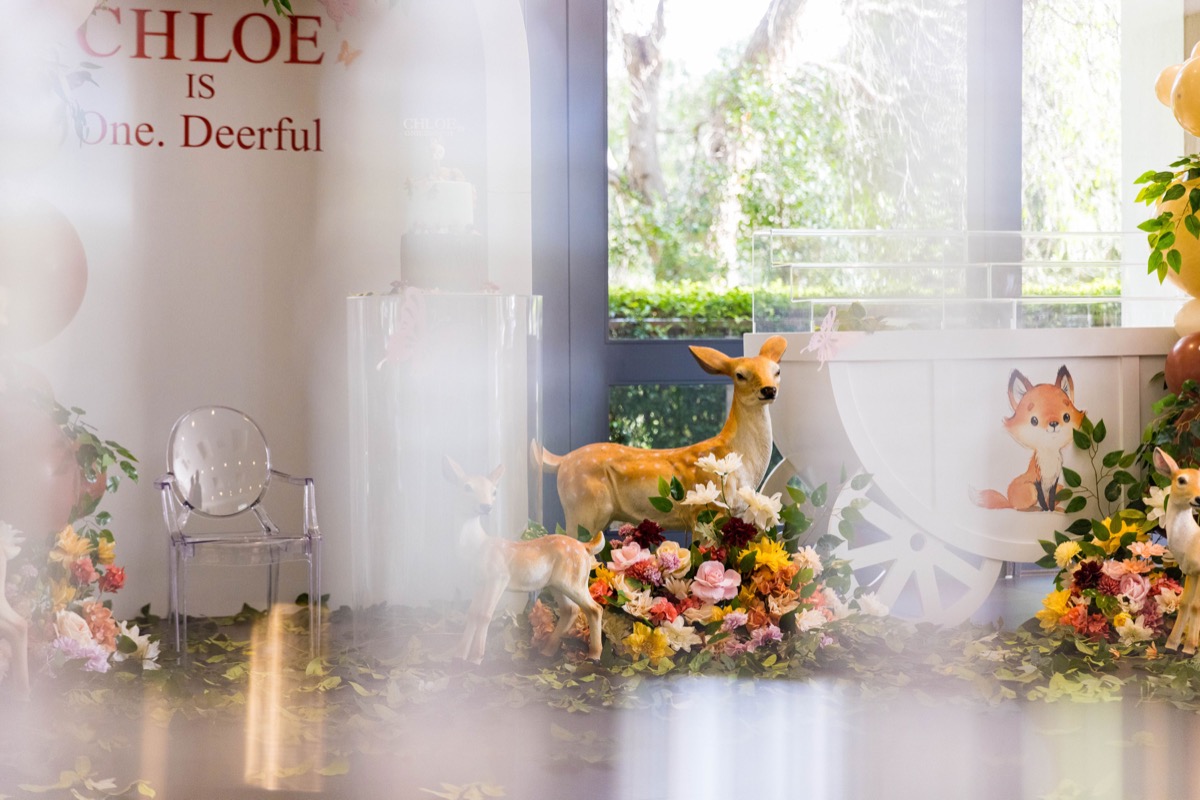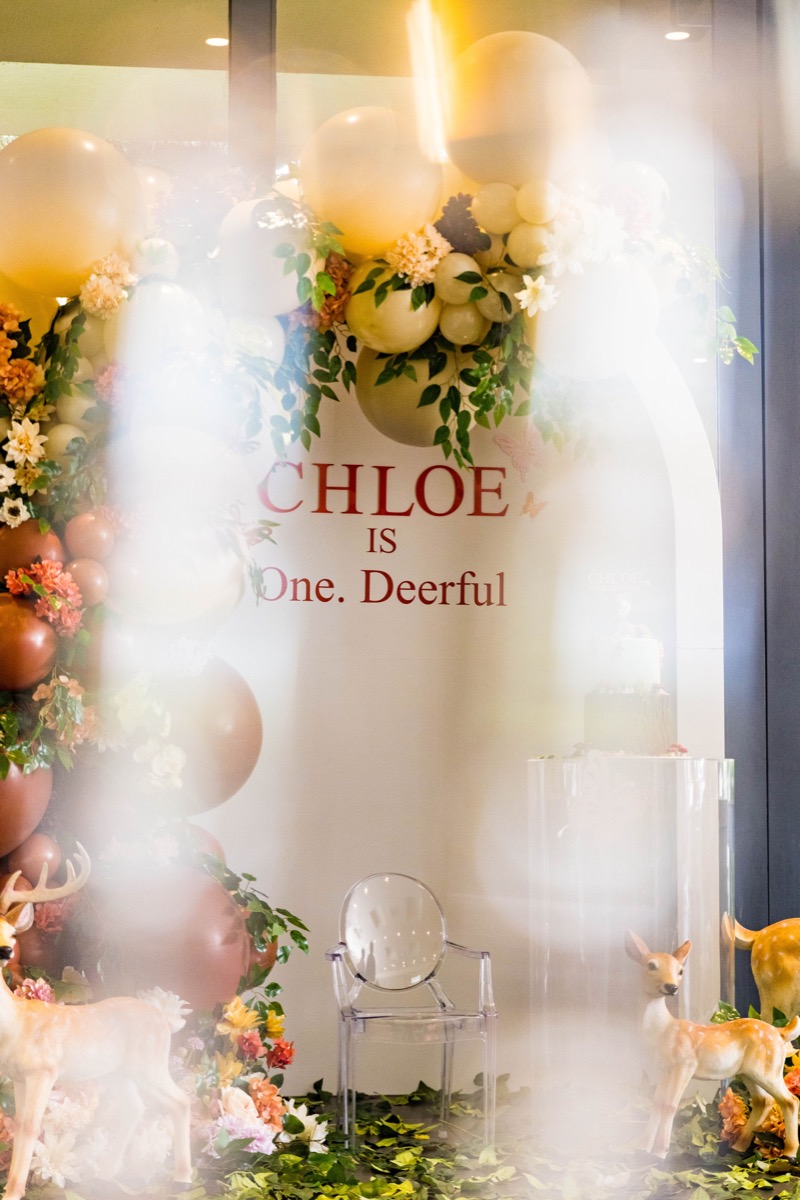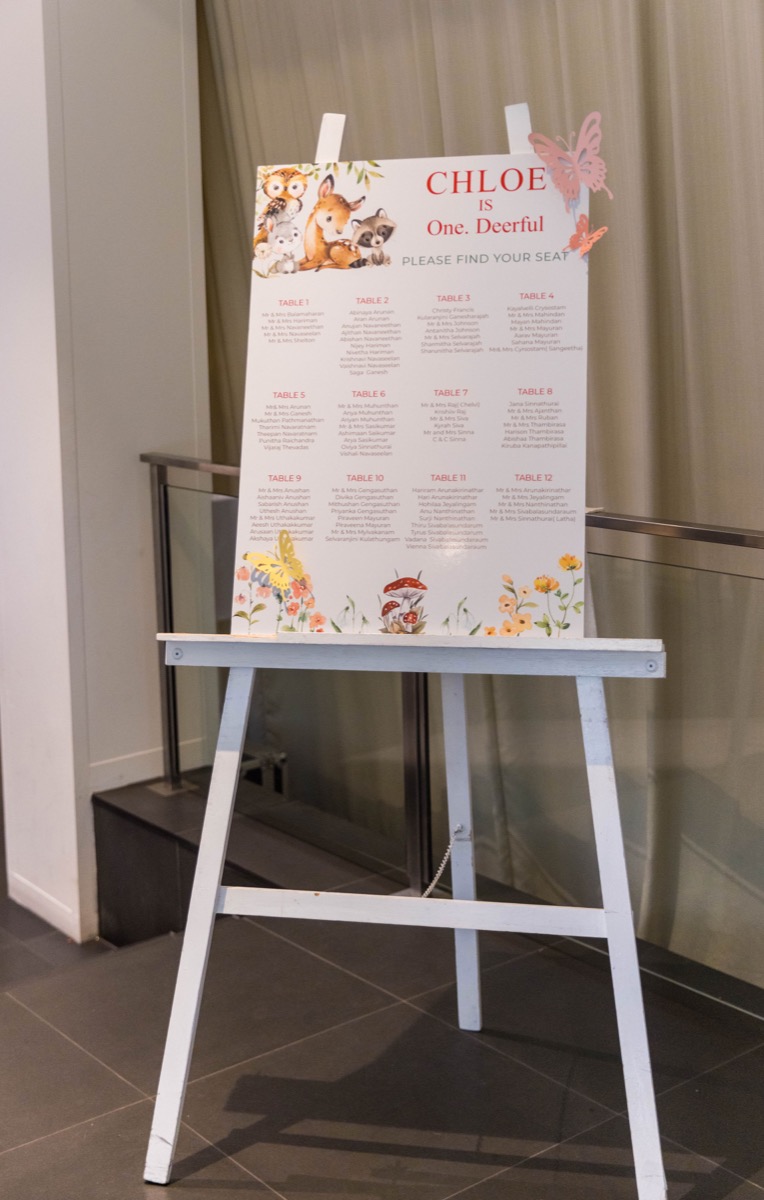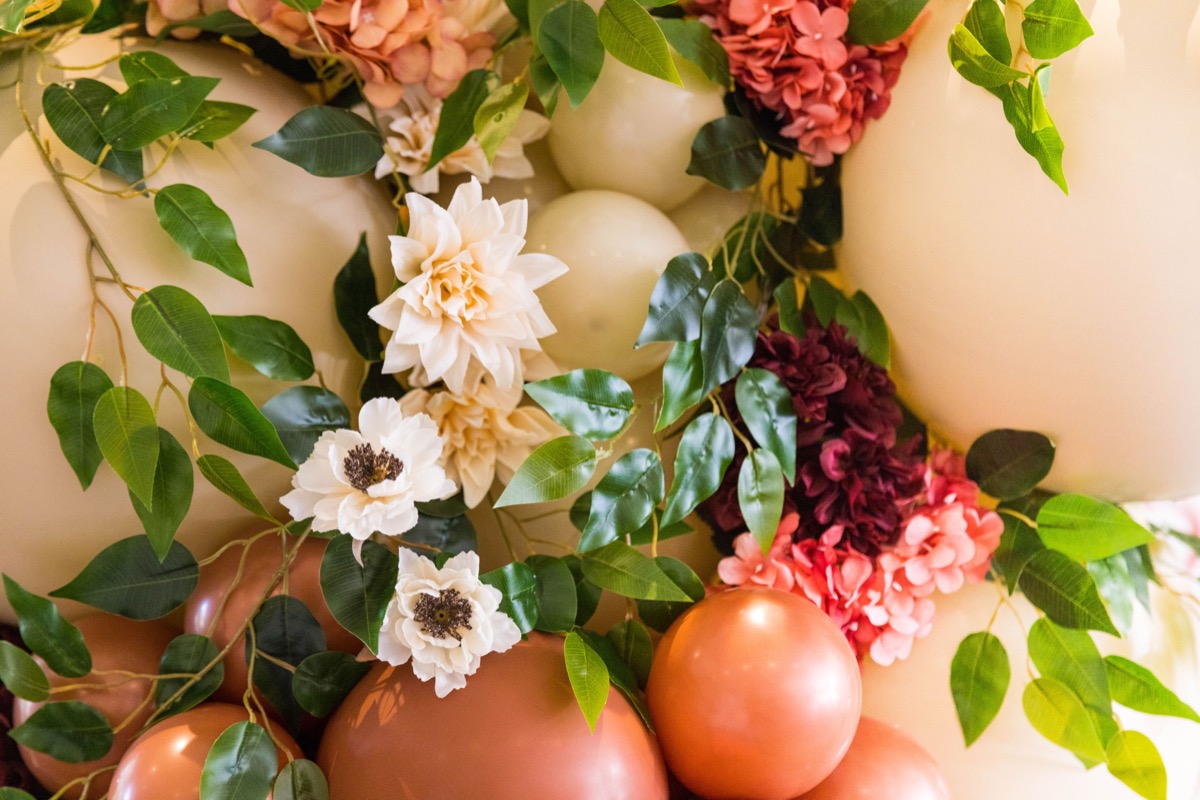 Surrounding the magical cake is a dazzling array of delicate leaves and a floral arrangement of fresh, sprightly flowers. The display of the adorable deers and their fawn, transports you back to your childhood and the fond memories of Bambi.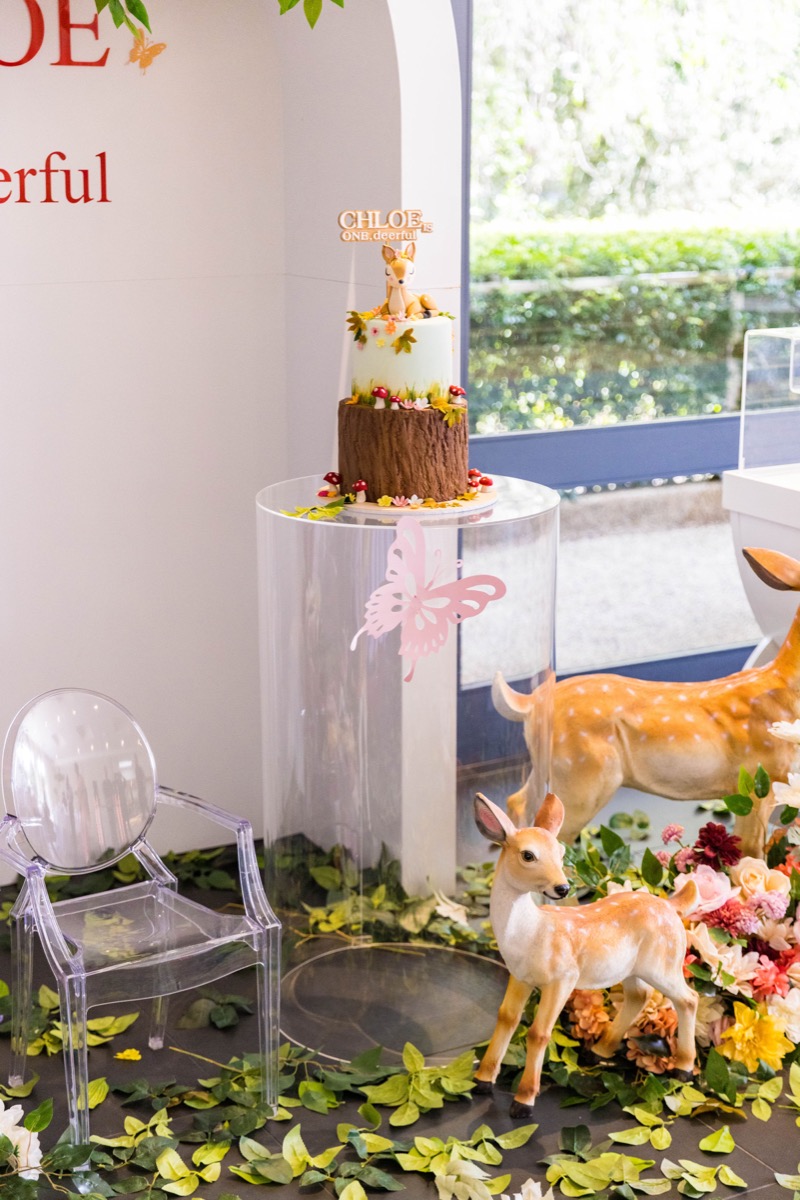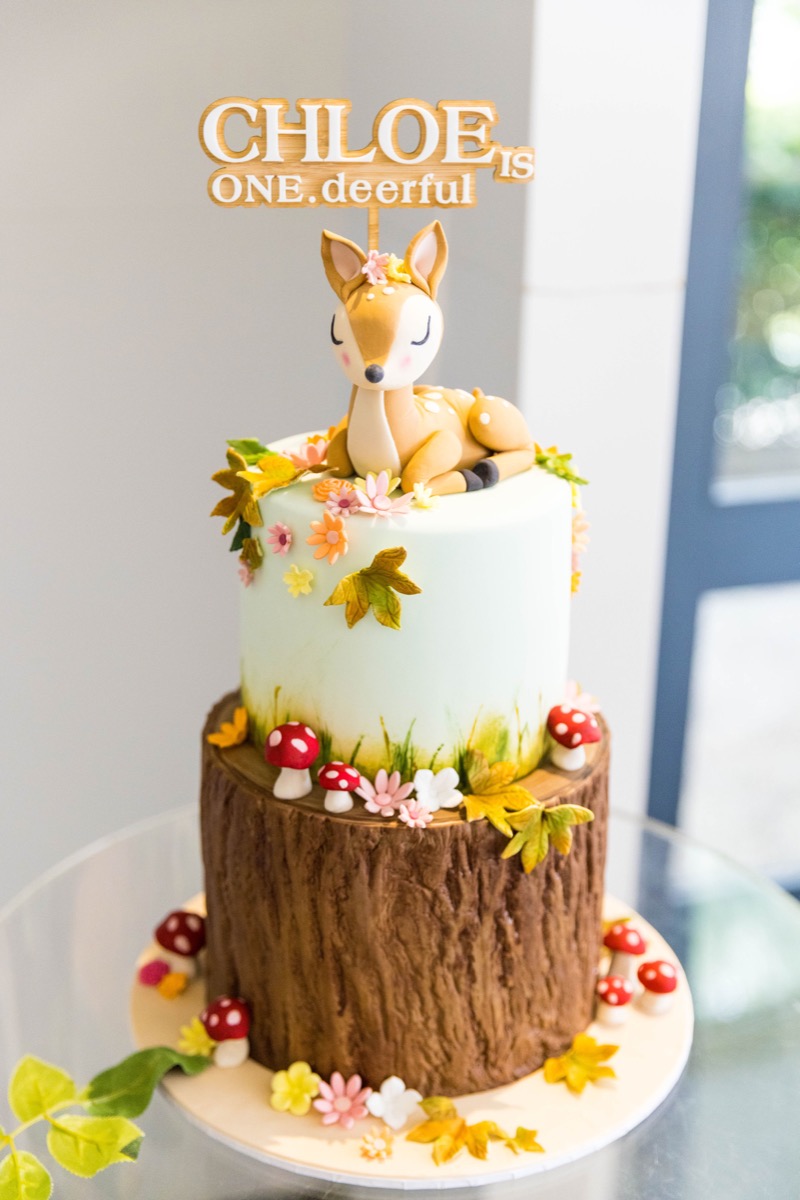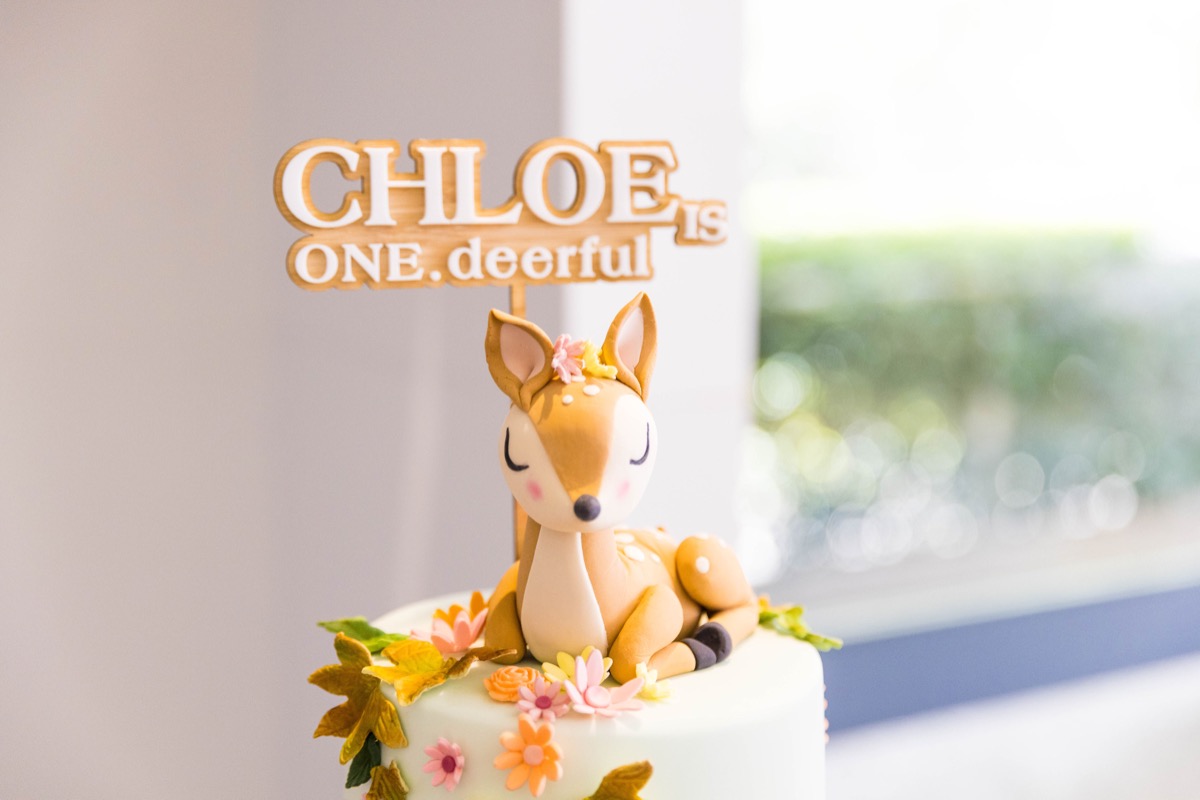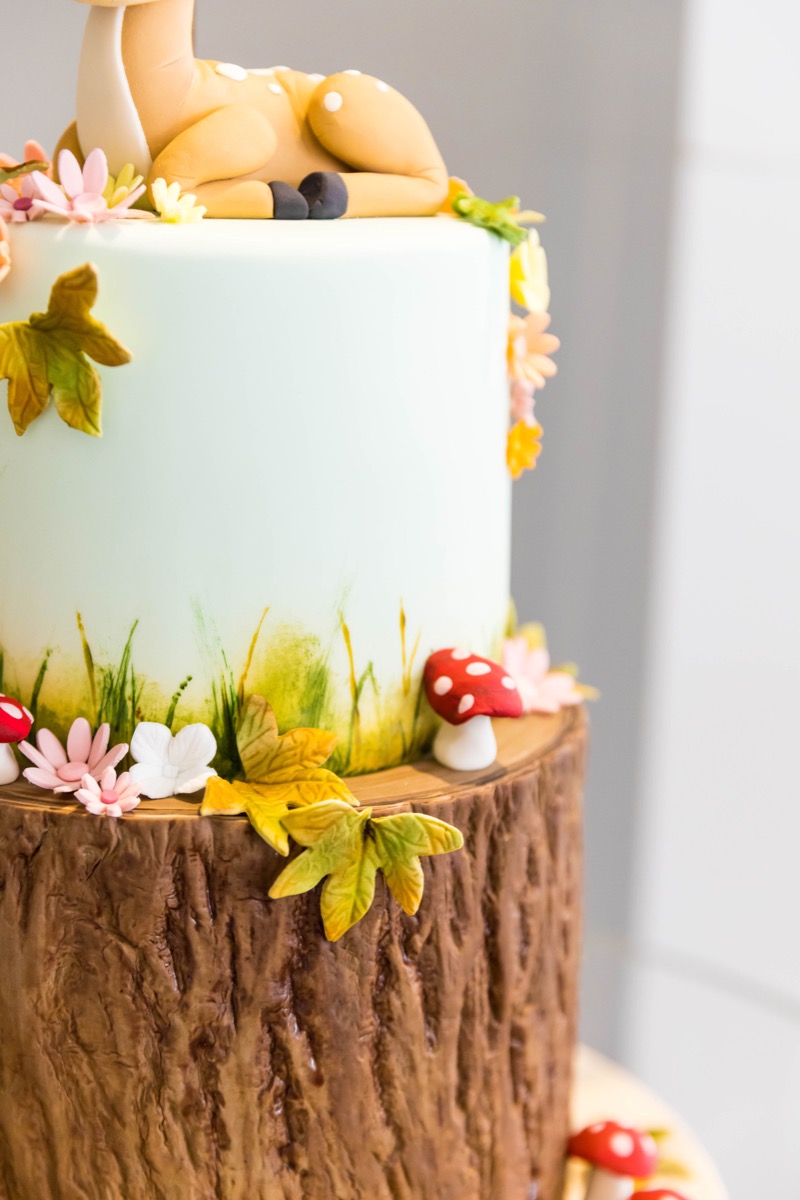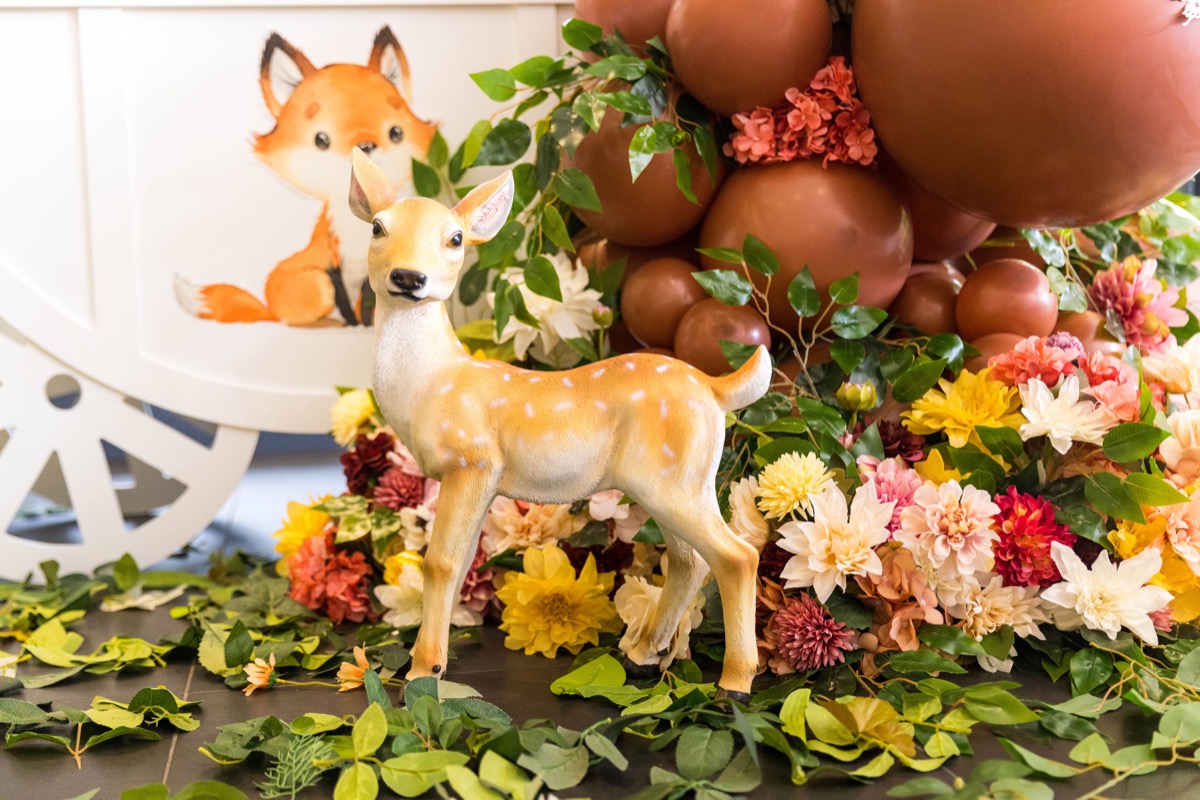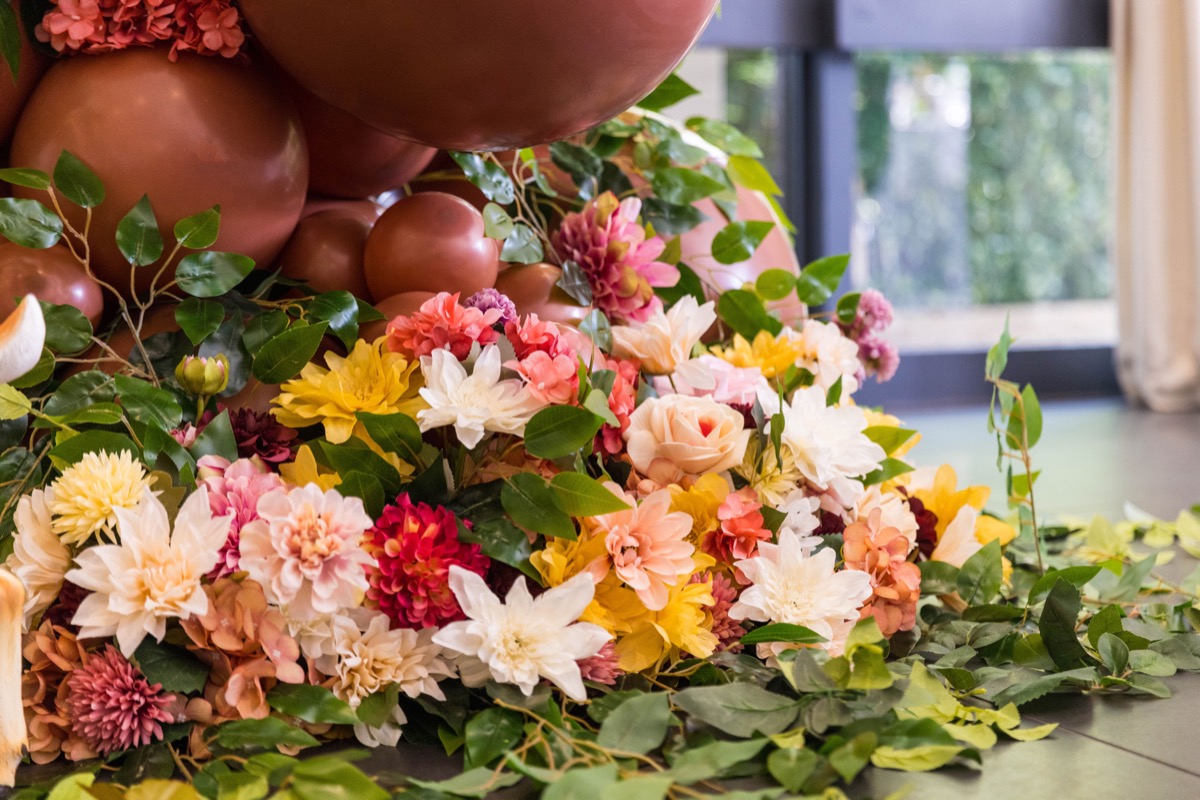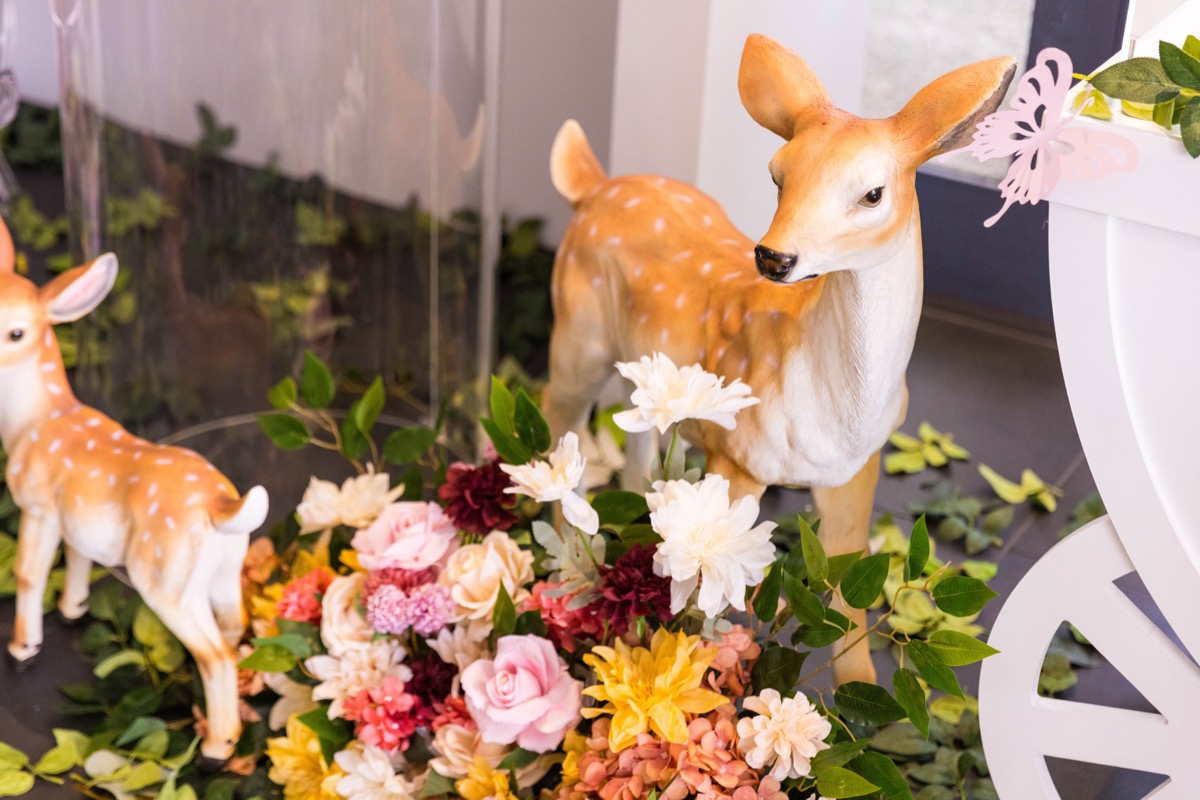 Many circular tables are set out across the room, decorated with centrepieces of bright green leaves, bright red mushrooms and vibrant flowers, with graceful butterfly's place upon them.
You wake up from your heavenly day dream and indulge in this spectacular celebration.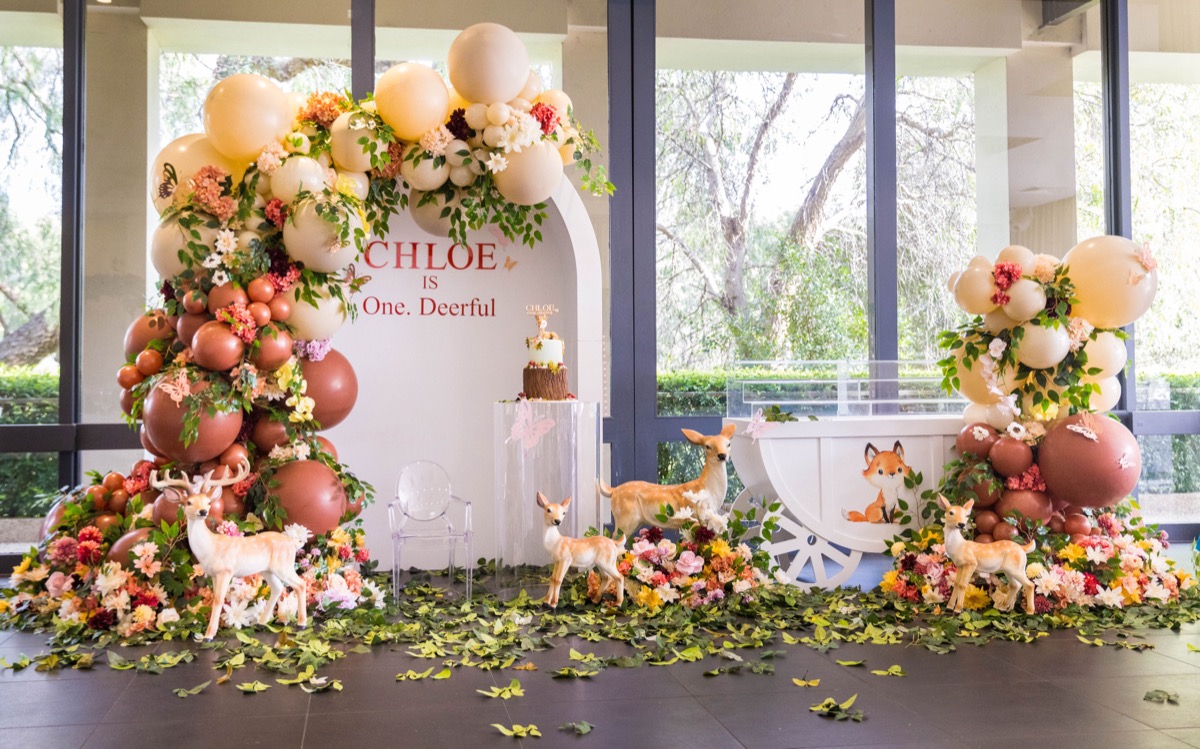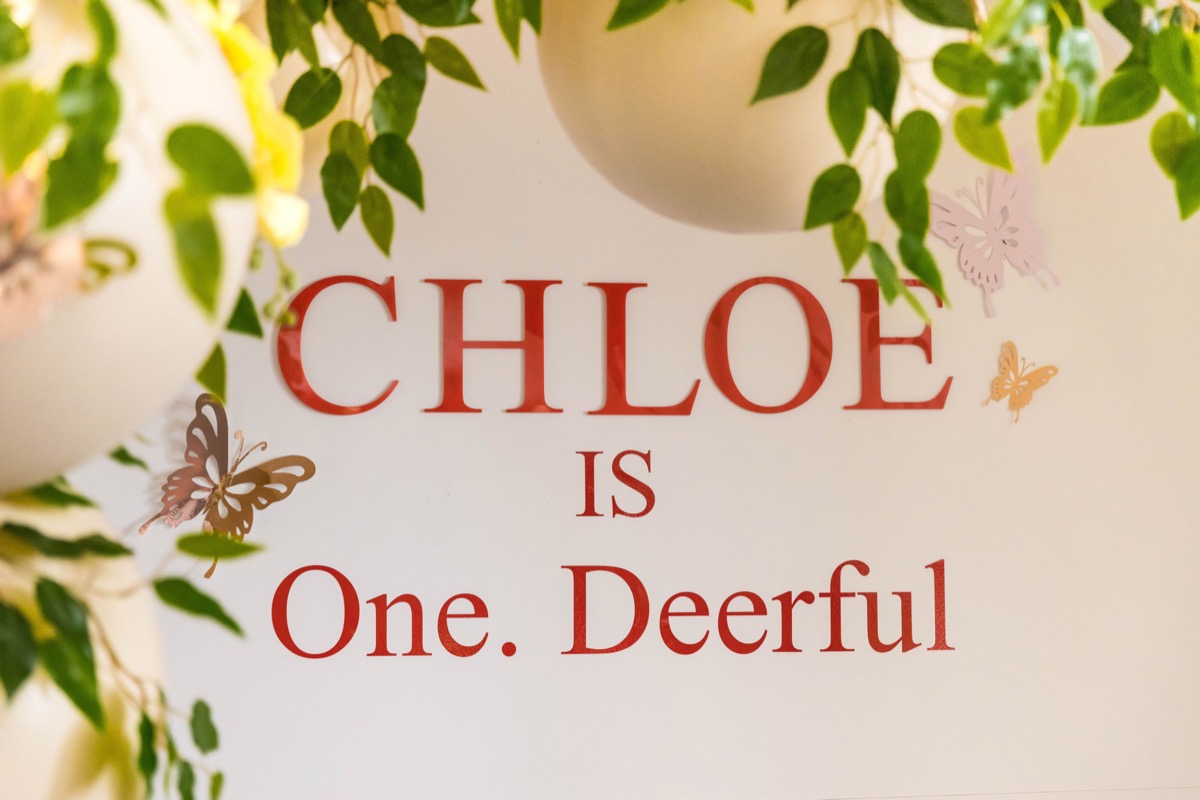 Vendor Credits
Concept + styling | Indulgencetable.com.au | @Indulgence_Table
Balloons + floral work | Indulgencetable.com.au | @Indulgence_Table
Backdrop, deers, fawn + plinth props | @Arden_events
Cake | @atomicakes
Photography | @knphoto_graphy