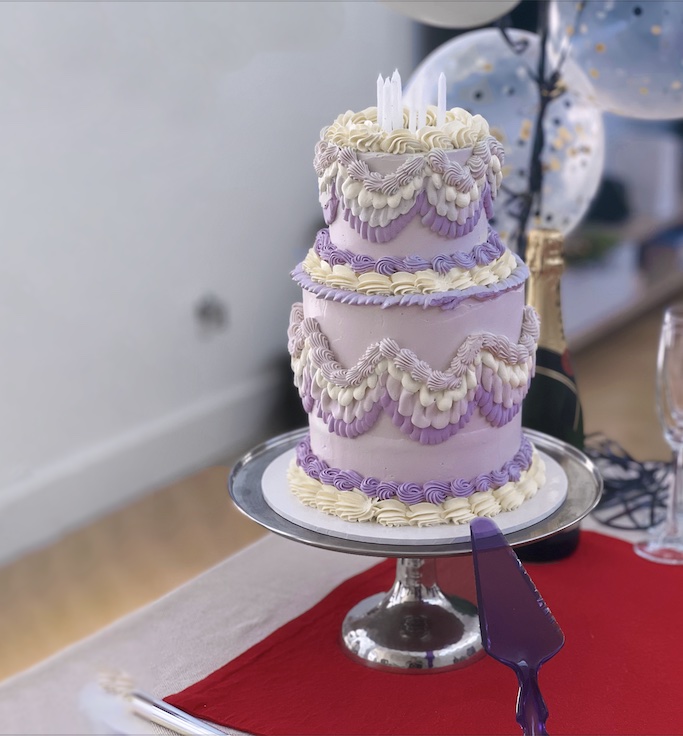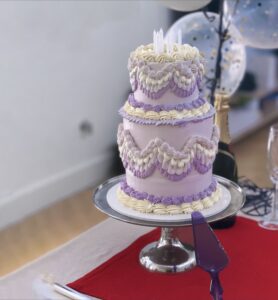 Vintage piped cakes are the latest cake decorating trend! Possibly one of the best things to come out of COVID isolation, these cakes are swarming our feeds and we can't get enough!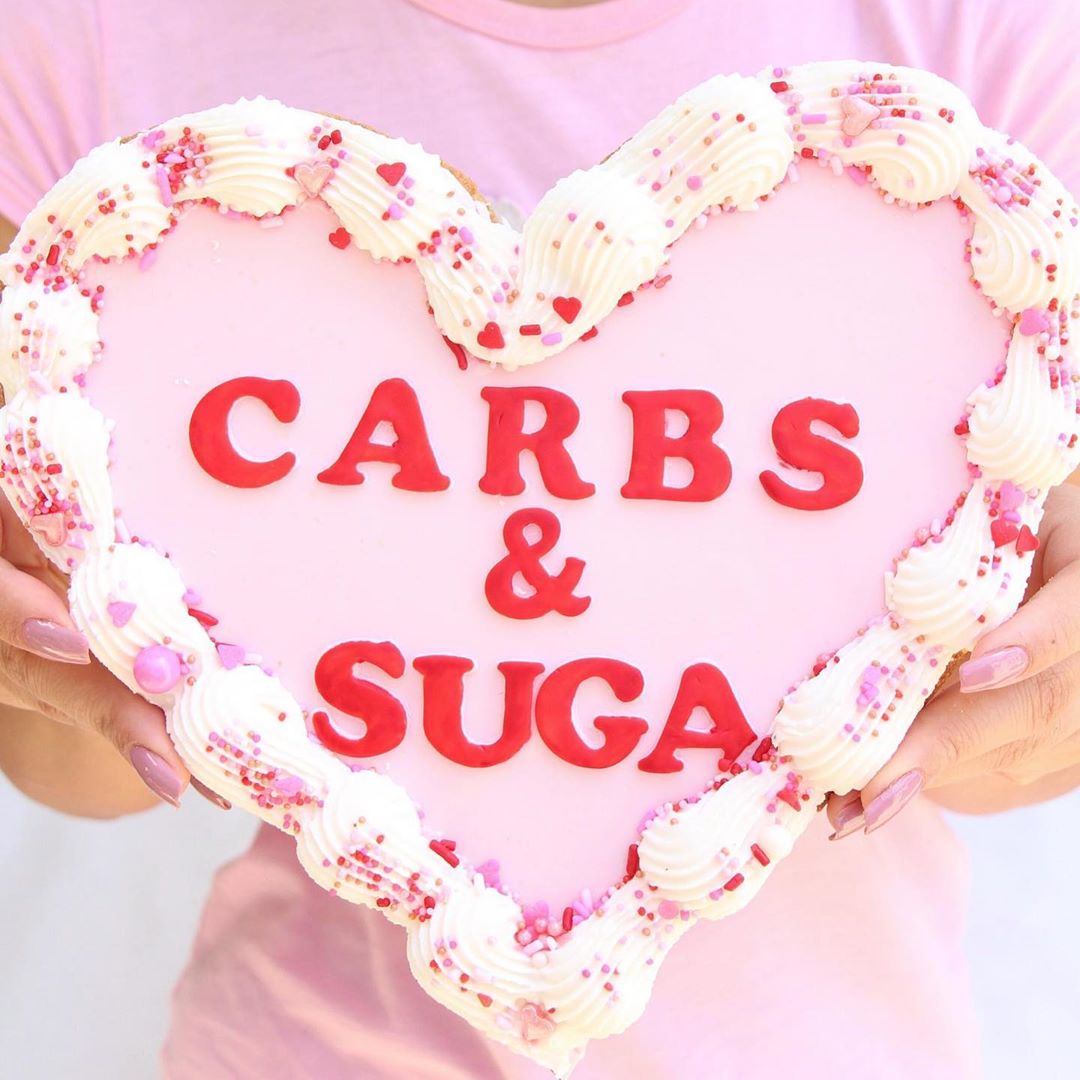 Whilst there has always been long-time adherents of this method such as Lily Vanilli Cake, it seems the obsession with retro piped cakes in general probably started bubbling up several years ago with the humble buttercream cake that featured piped edges (oftentimes with a quirky quote). Here is one by Bon Vivant Cakes, and pictured above by Sassy Sprinkles Cakery.
Soon enough, it began moving into the modern, elaborate, embellished, shag style, championed by the likes of Sweet Lionheart and colourful detailed style of BonVivant Cakes. Nikki (owner and creative director) of Sweet Lionheart advised us that the style is called 'Roccoco style' or simply 'Victorian piping'. Bon Vivant Cakes refer to the style as 'Lambeth piping'. There's more info on that here.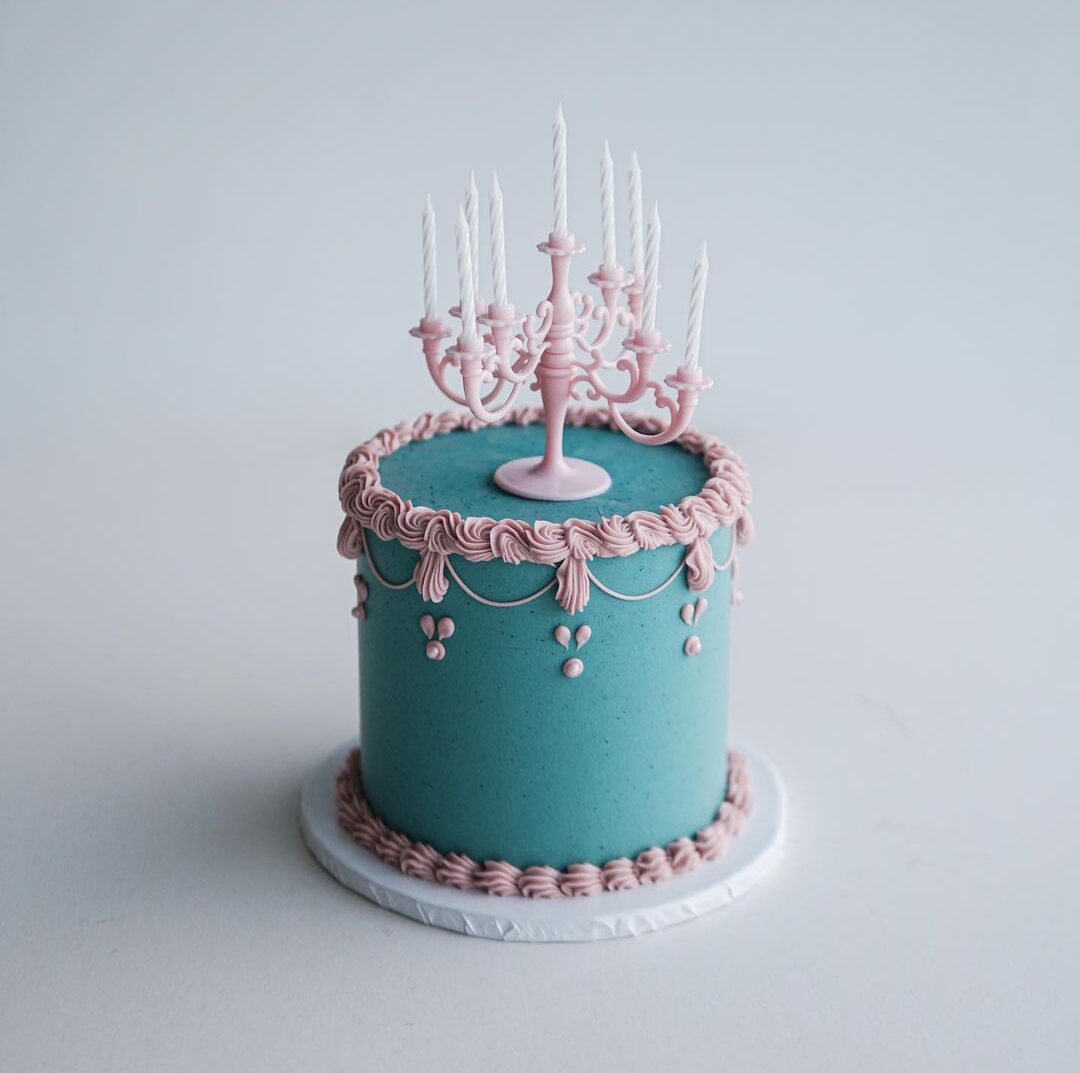 Creative cakers have been putting their own spin on this style, (which would have originally been done in white) and the results are amazing!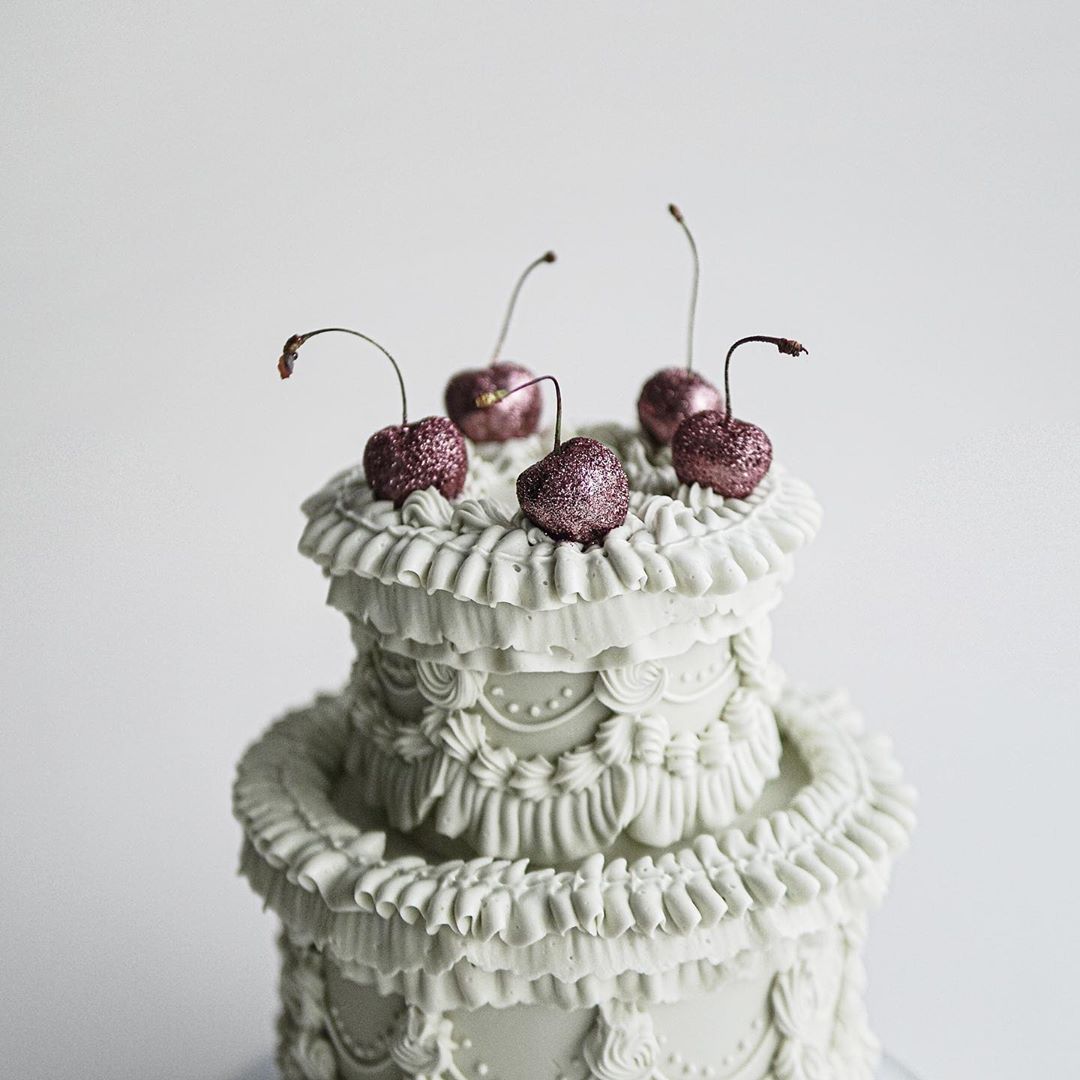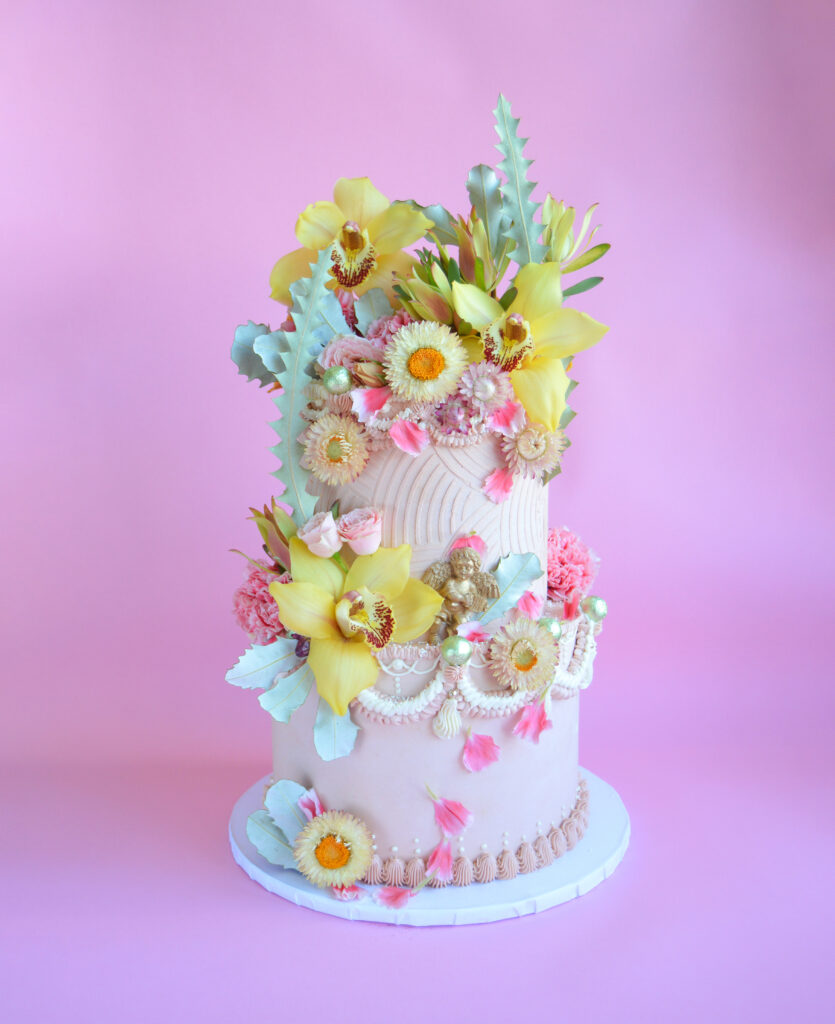 This one is by Cupcamyia and is, in fact, a two-tiered mini cake!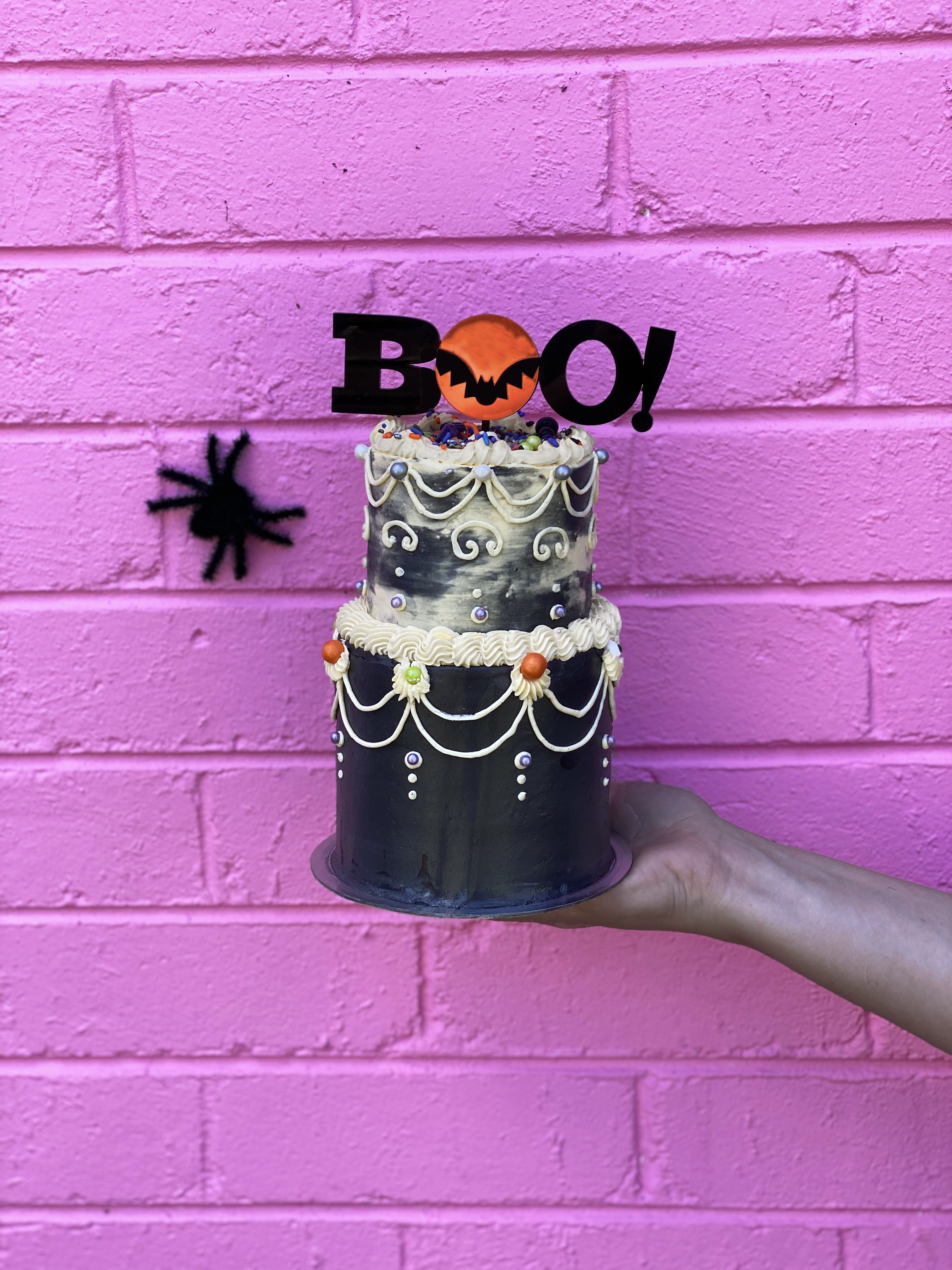 Below, Cake Design by Sheri Wilson shows us her piping skills in stunning colour.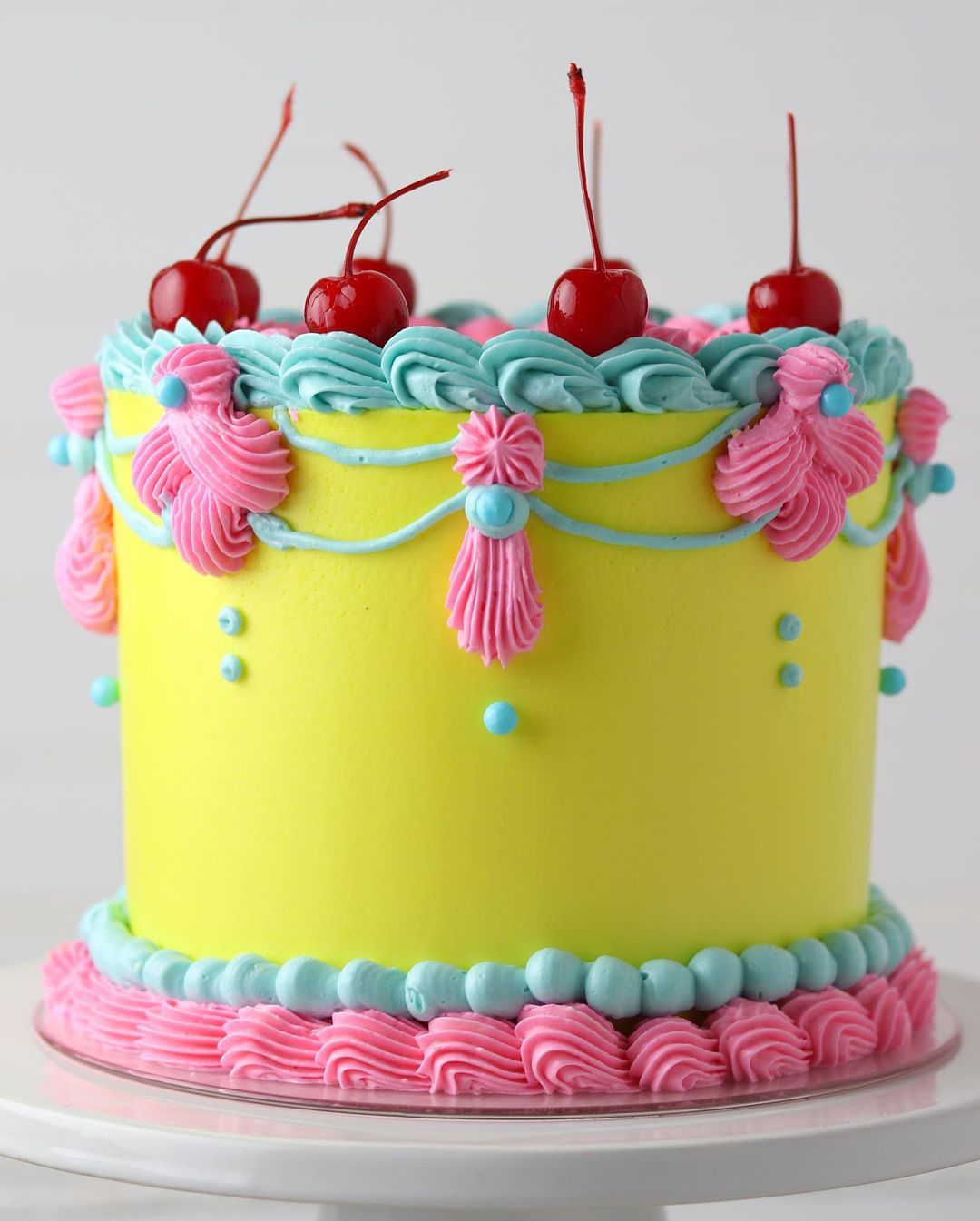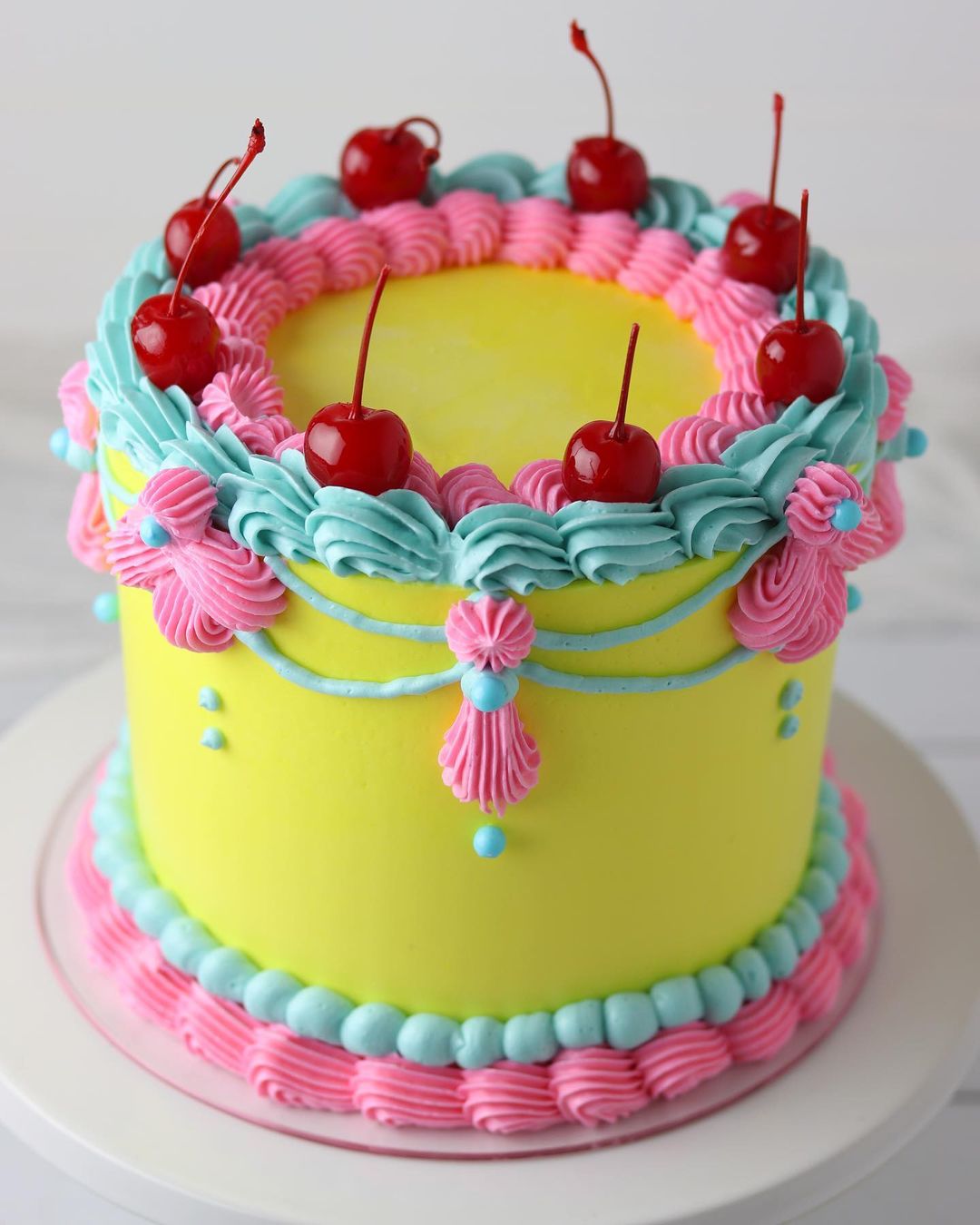 Here is a classic number by the team at 3rd and Luxe from last Galentine's Day.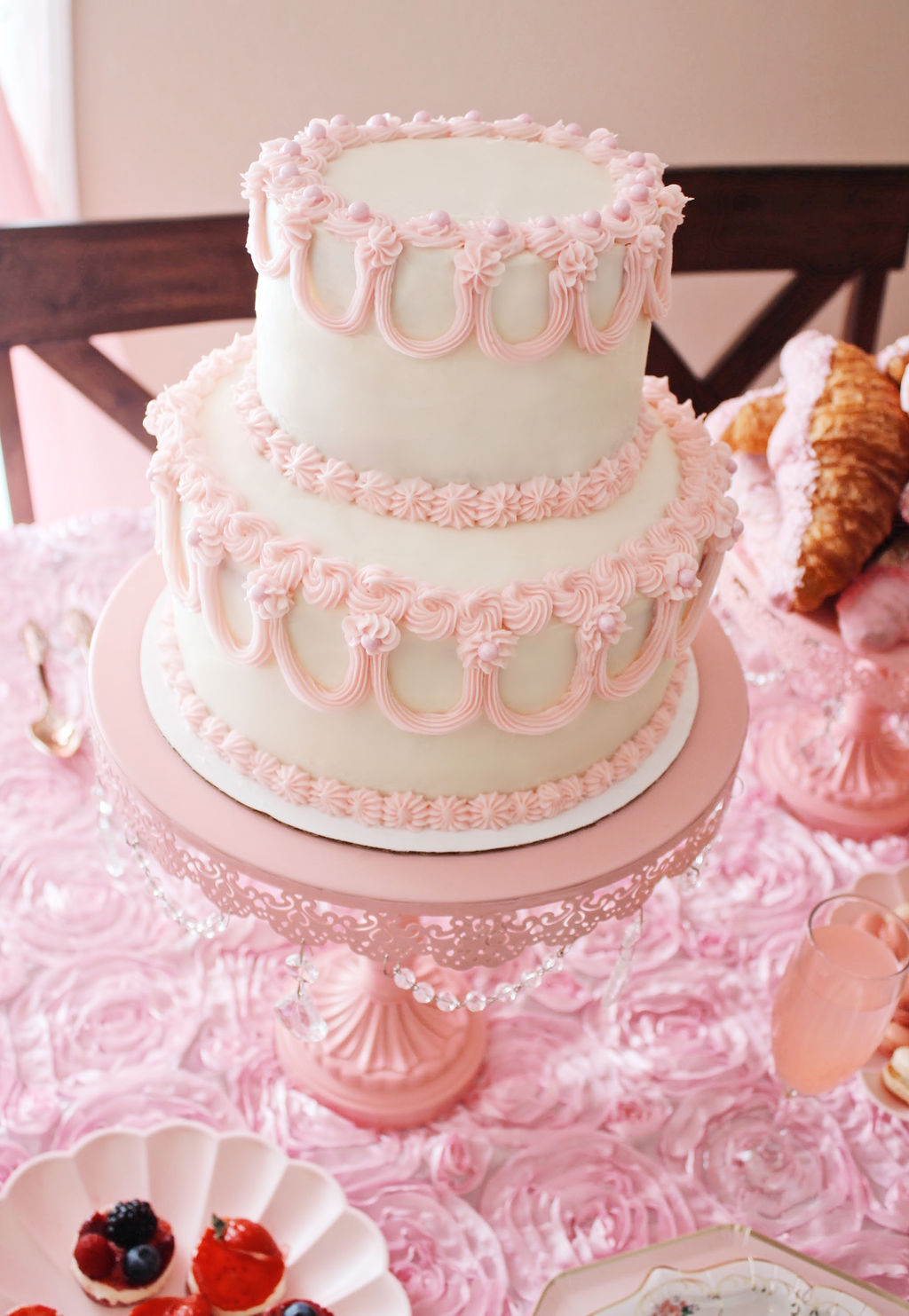 And a stunning all-white number – perfect for a vintage wedding. This one is via @flowersuponflours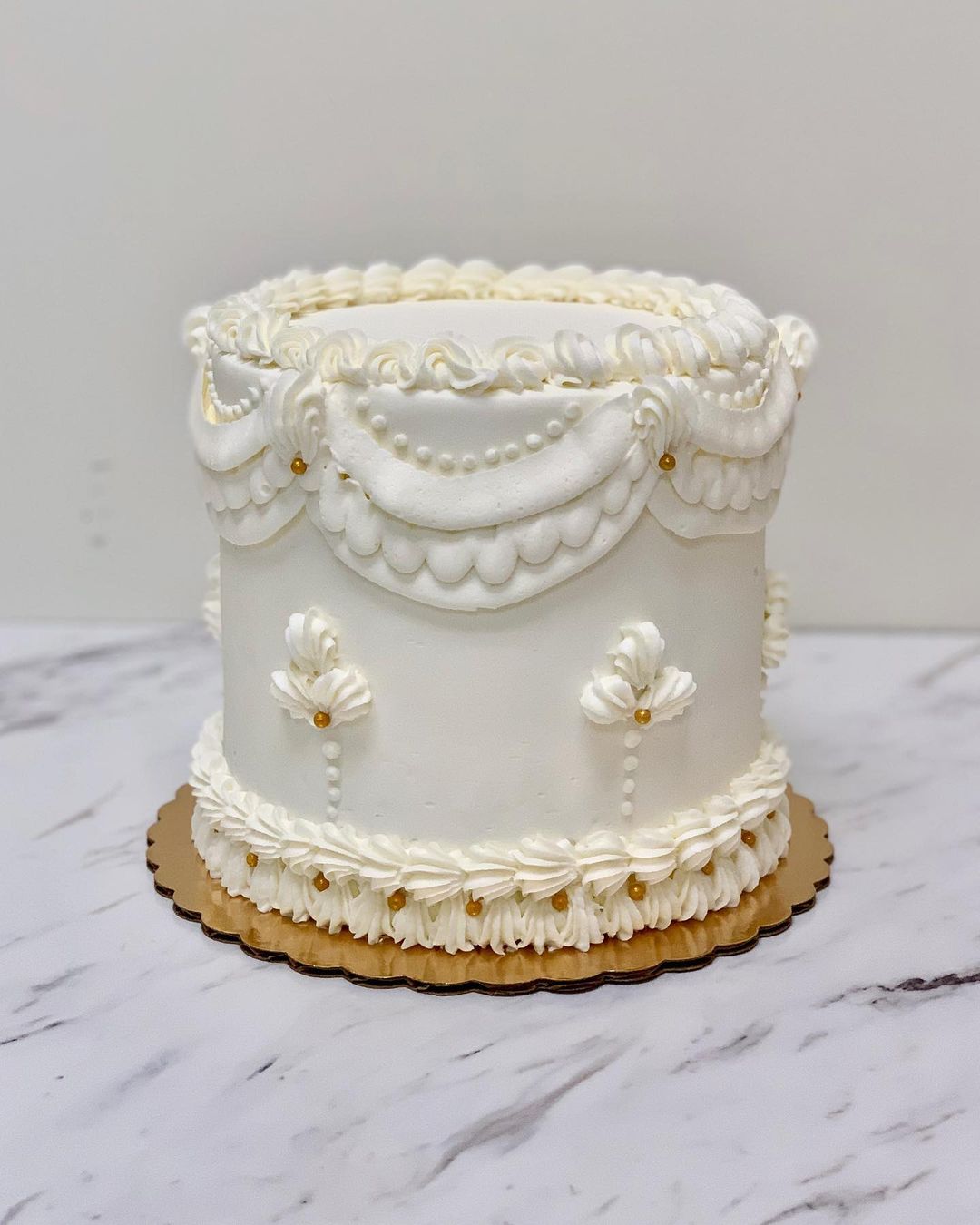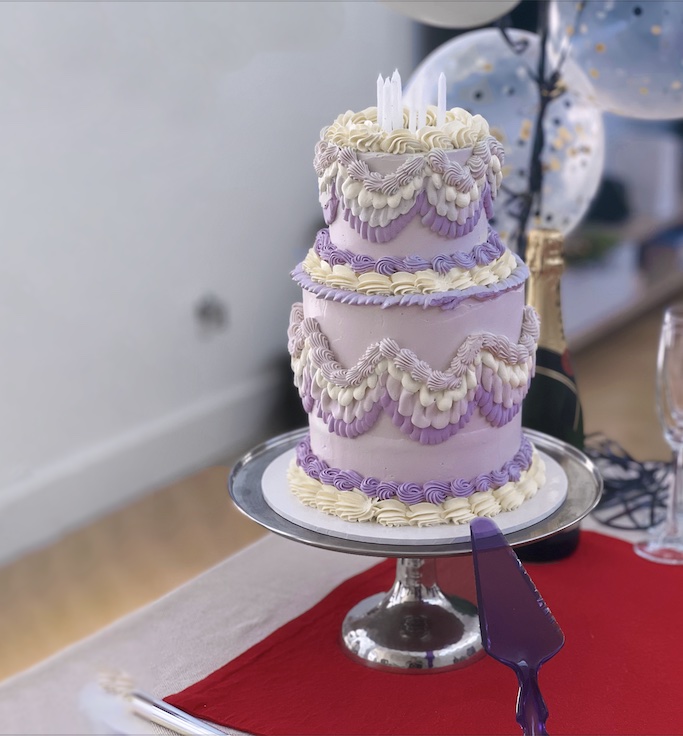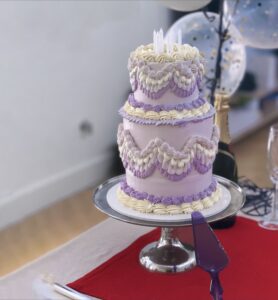 This cake is by @cupcaymia, a cake maker and baker in the Bankstown area in Sydney.
Which one is your fave?
If you need help finding a baker and cake decorator who can make a vintage style cake for you, get in touch – we can help!