The team from Glamacamp in Queensland have showcased this beautiful party featuring their signature luxe style, and we love it! The theme was genie, and the colour scheme was a mix of white, fuchsia and golds. The opulent genie party was centred around Glamacamp's beautiful garden pavilion tent, which sat beautifully in Lisa's (from Glamacamp) gorgeous yard! The party was captured in a rare and unique stye by She Loved Fierce Photography.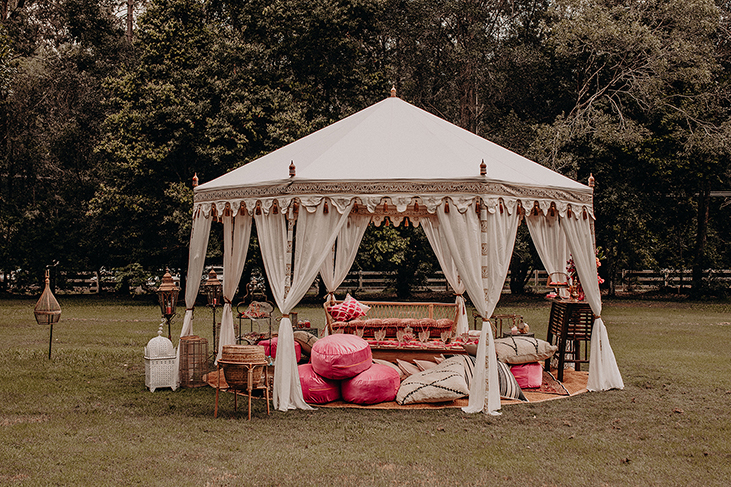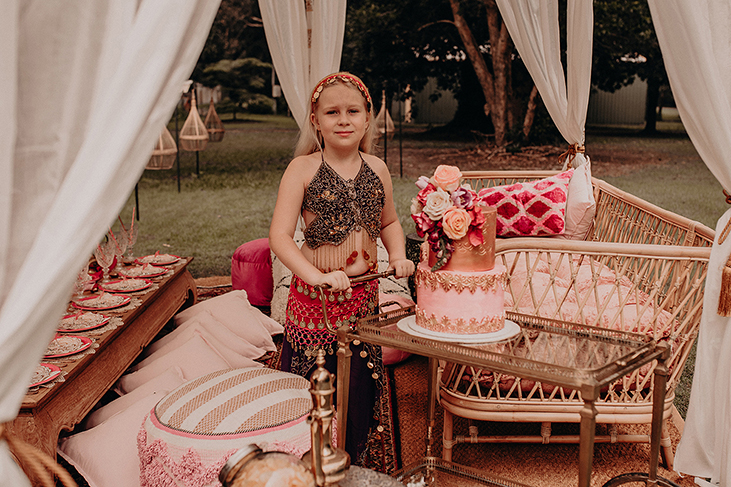 An opulent genie party for Sienna's birthday
For my daughters' party we decided on a Genie theme to complement our signature tents. We chose our original classic ivory and gold tent, always a stunning addition that will have your guests in awe. With a range of bold contrasting colours and relevant décor styles our set up was dramatic as it was unique.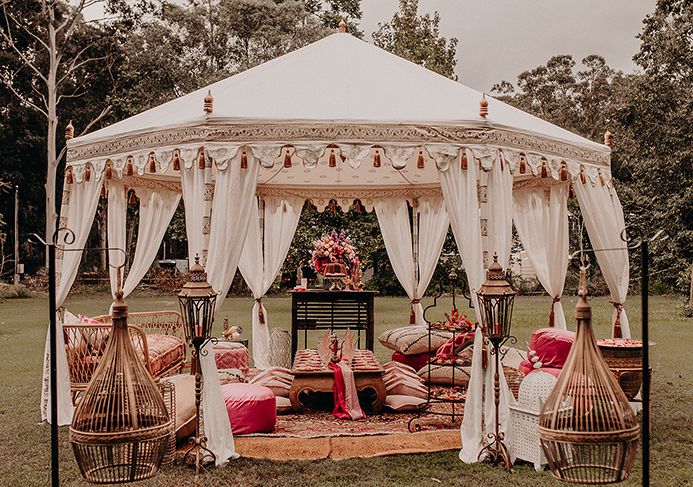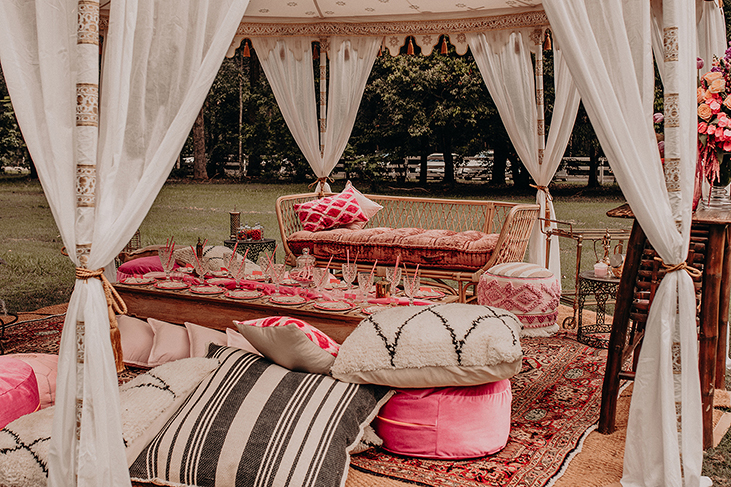 The children enjoyed a relaxed exotic experience amongst the layered textures of bright bold coloured pinks, golds and crisp white. A mix of Moroccan floor cushions, throws, and pretty flowers by Naturelle set the scene. Styled with an enormous Persian vintage rug, a large central low table , vintage Moroccan side tables, fuchsia velvet poufs, a cane day bed and rattan accents we created the perfect genie setting.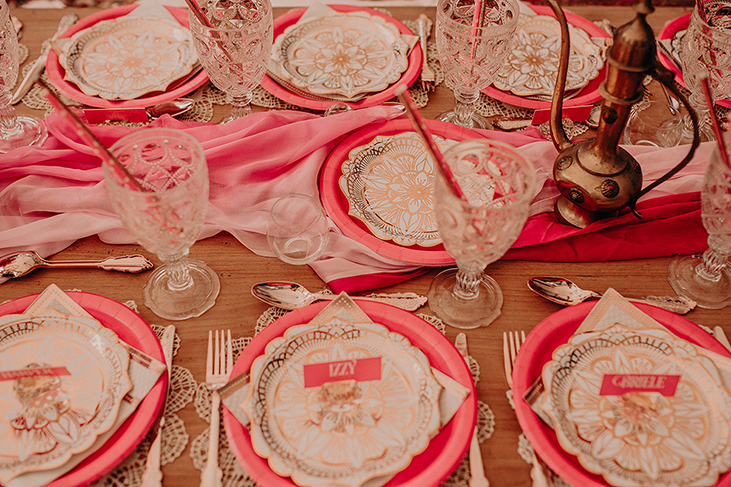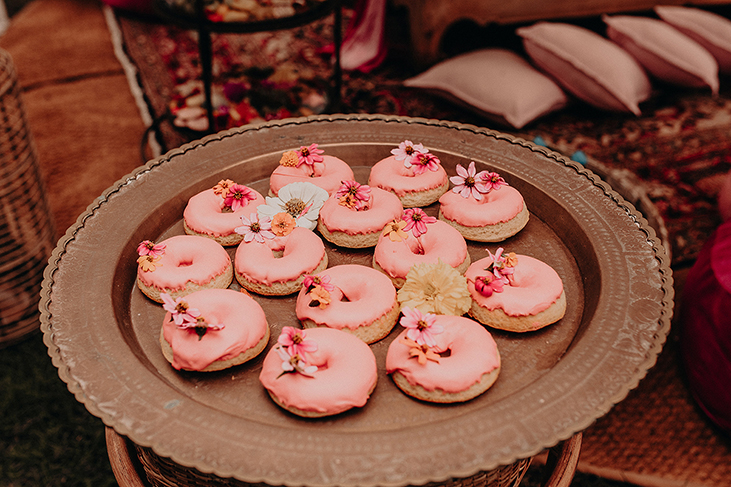 The tent was adorned with a large antique Moroccan brass hanging lantern, jugs and large platers. Tables were set with fuchsia pink plates and topped with Meri Meri Rose Gold Mandala Paper Plates, rose gold vintage styled cutlery and acrylic crystal goblets.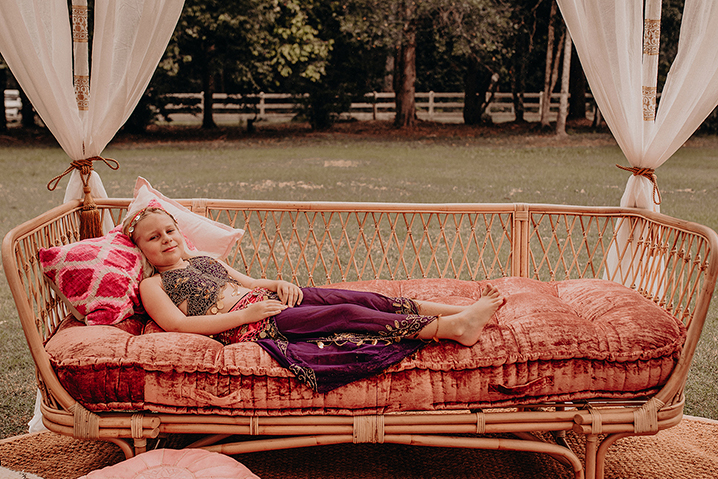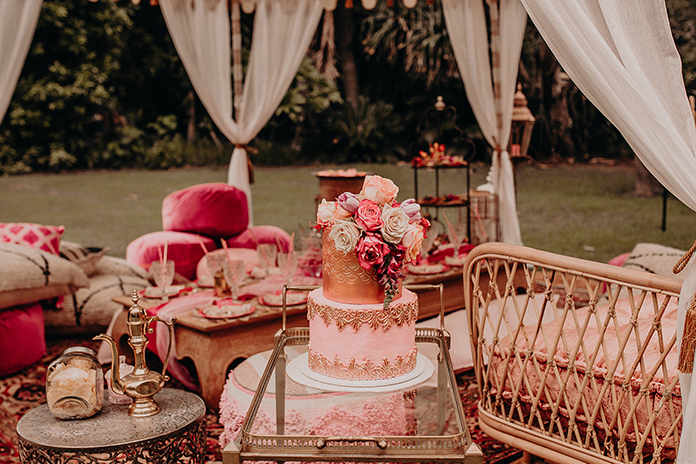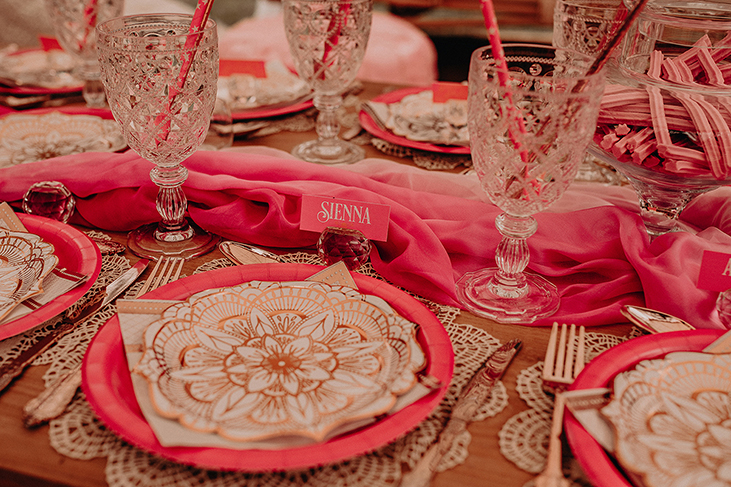 The floor standing three tier plater stand was a perfect choice for the intricate finger food and grazing by Journey street food. While the rain fell the children played under the canopy of the tent and enjoyed the celebratory cookies, donuts and the stunning two-tier chocolate creation birthday cake by Sweet P Cakes and Cookies.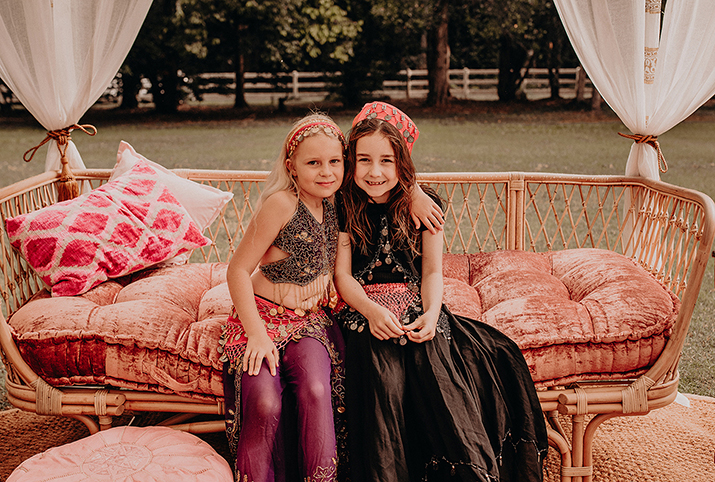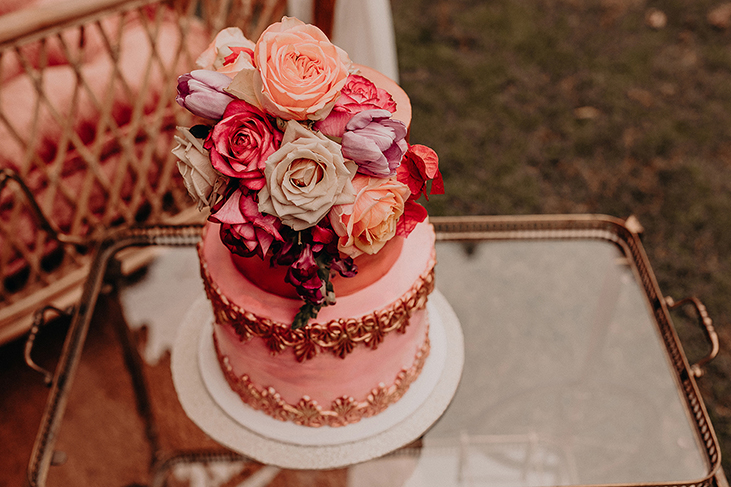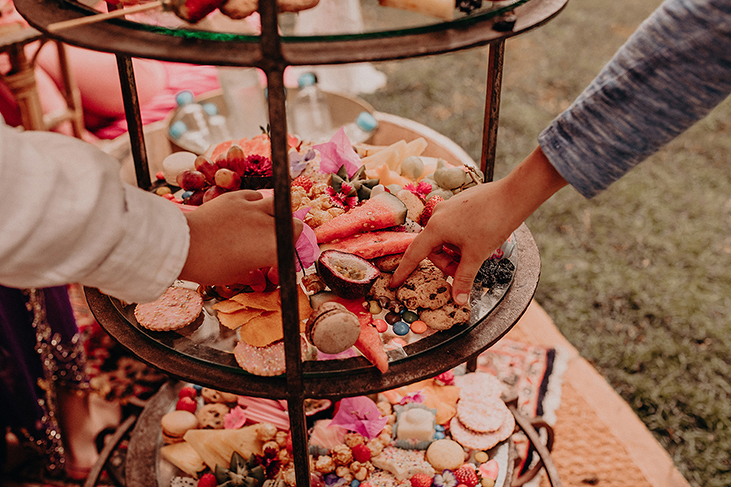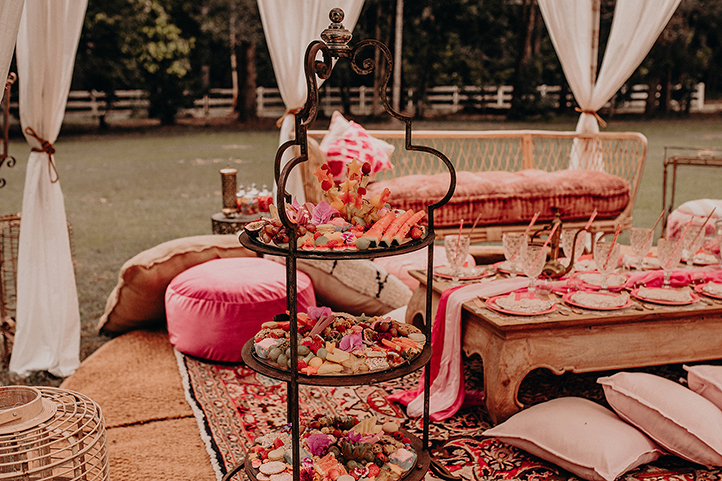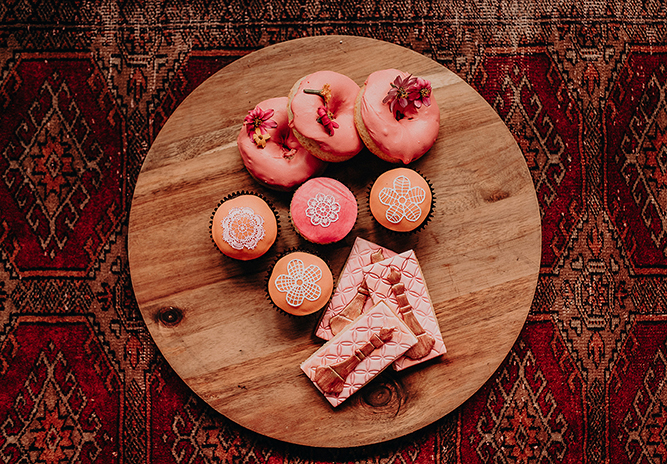 Vendor Credits
Tents, Hire and Styling Glamacamp | @glamacampnoosa
Large Cake, Donuts, Cookies SweetP cakes and Cookies | @sweetpcakesandcookies
Photography | She Loved Fierce Photography @shelovedfiercephotography
Platers | Journey Street Food @journeystreetfood
Flowers | Naturelle Floral Design