This wedding is giving me so many feels!
Set amongst the natural beauty of the Northern Territory, the styling of this wedding was literally a 'marriage' (excuse the pun) of such diverse elements. Where the magical and ancient landscape of the top-end meets modern neon, native florals meet old-world crystalware, and drone footage beautifully captures it in all its glory. The party was styled by Darwin event duo Creative Two, in the Mary River region.
Read on for the fabulous details.
An on-trend neon sign with the couple's names which hung from an arbor was beautifully embellished with florals.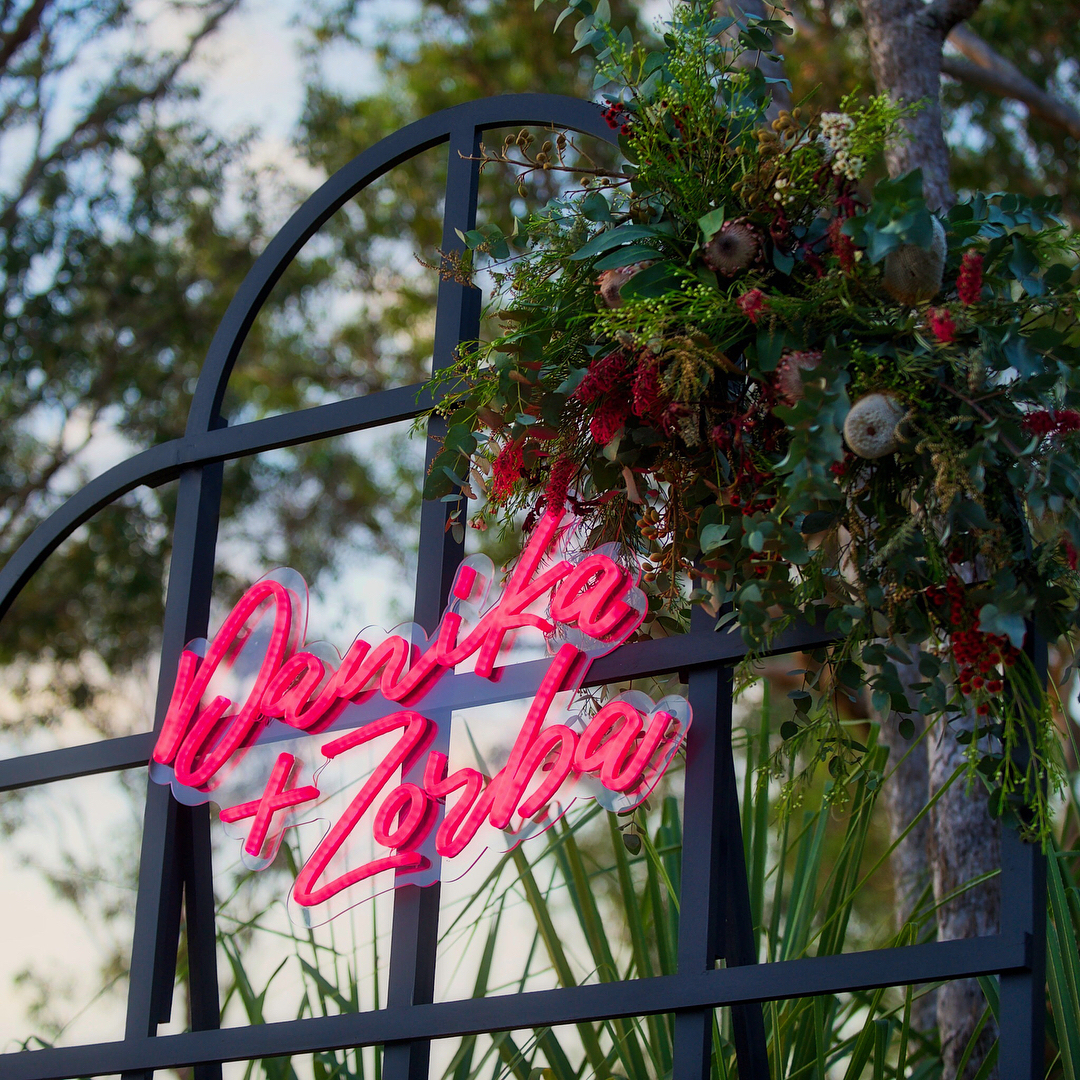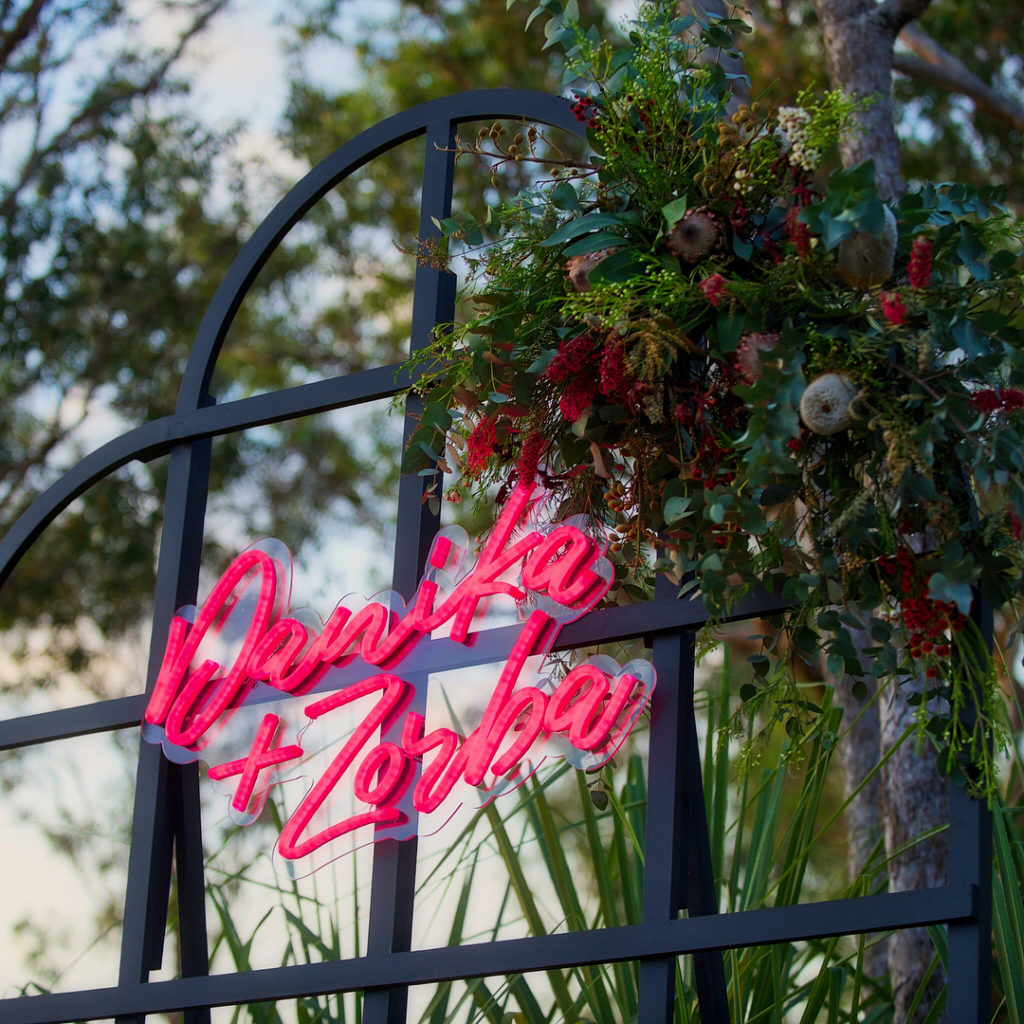 The black bar polished off the look.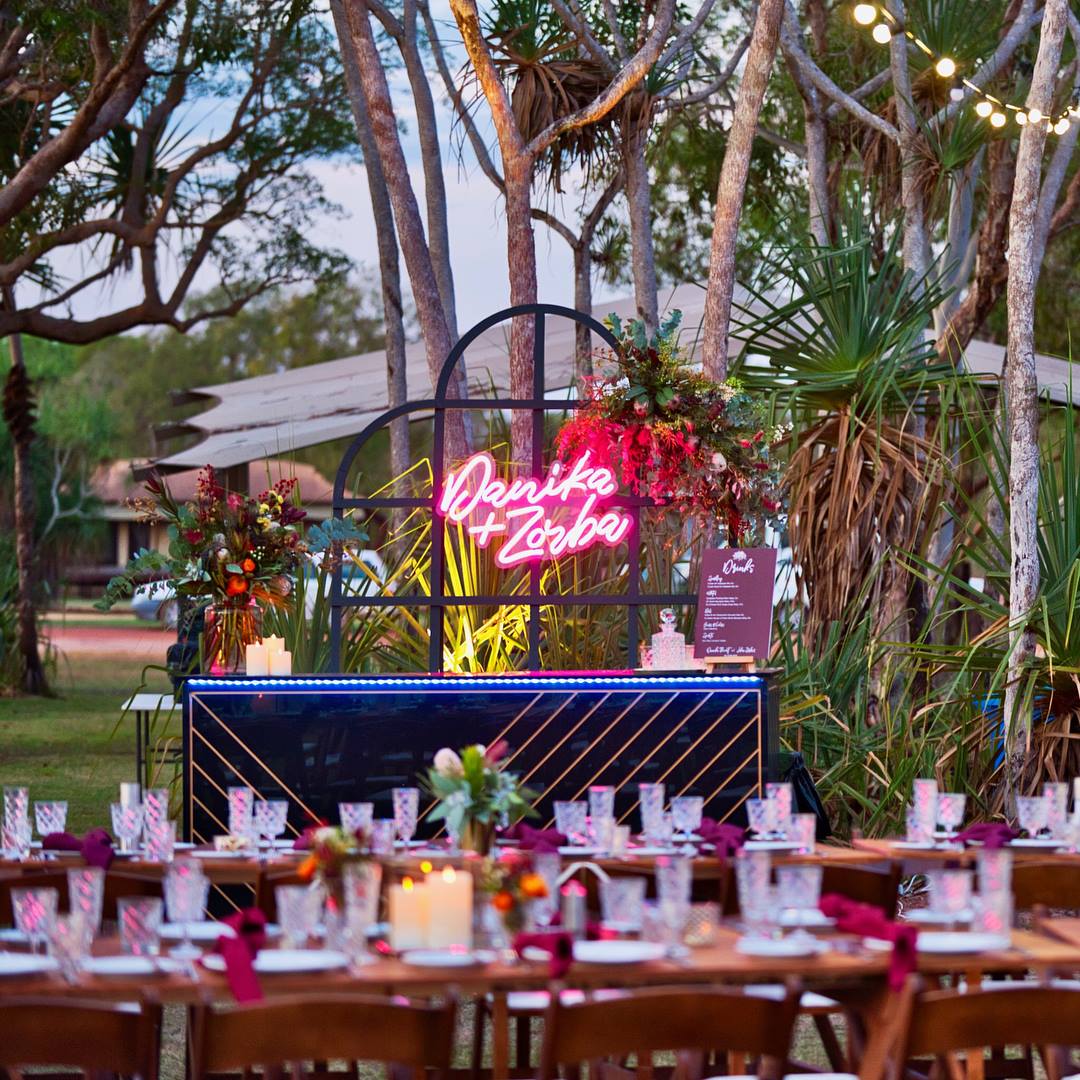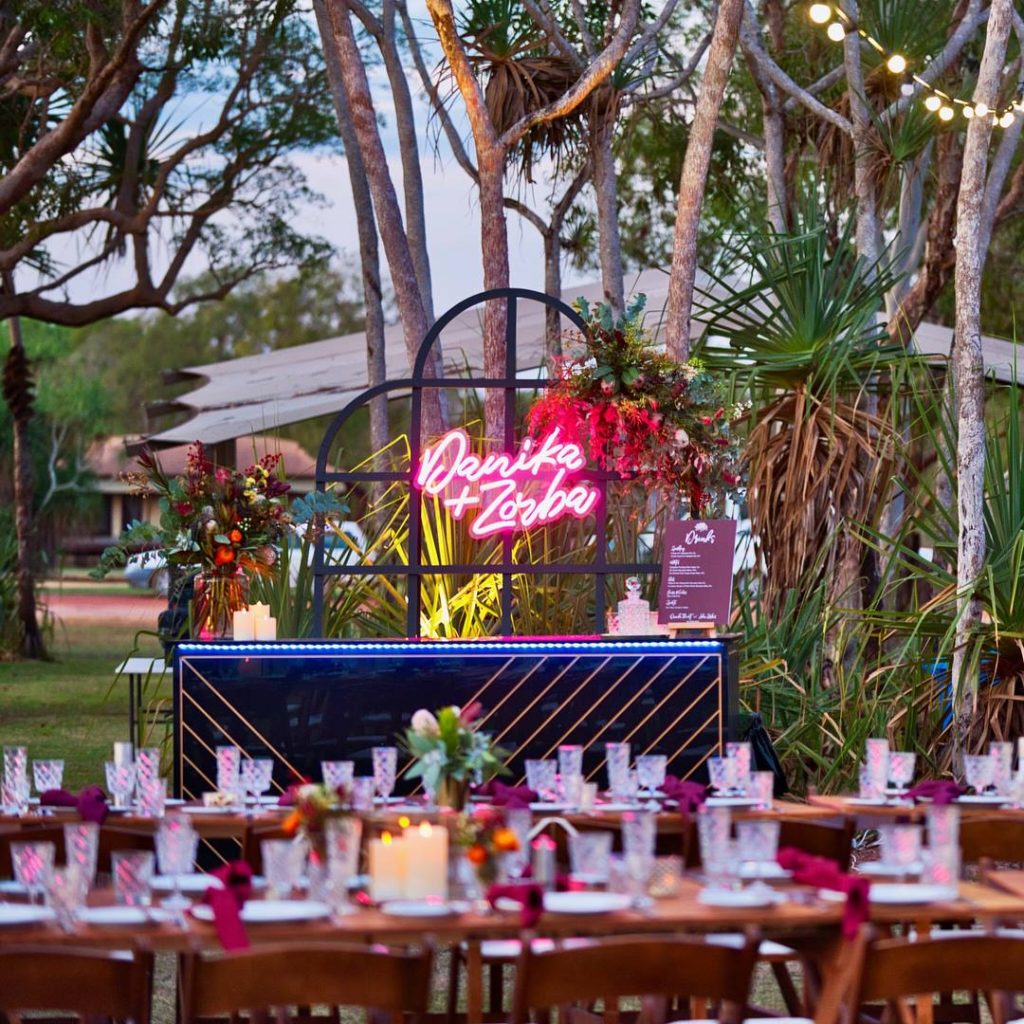 The colours were burgundy and navy with a touch of gold and vibrant natives to contrast the deep red earth of the outback. The table setting featured crystal glasses, cloth napkins and metallic vases, in keeping with the luxe theme.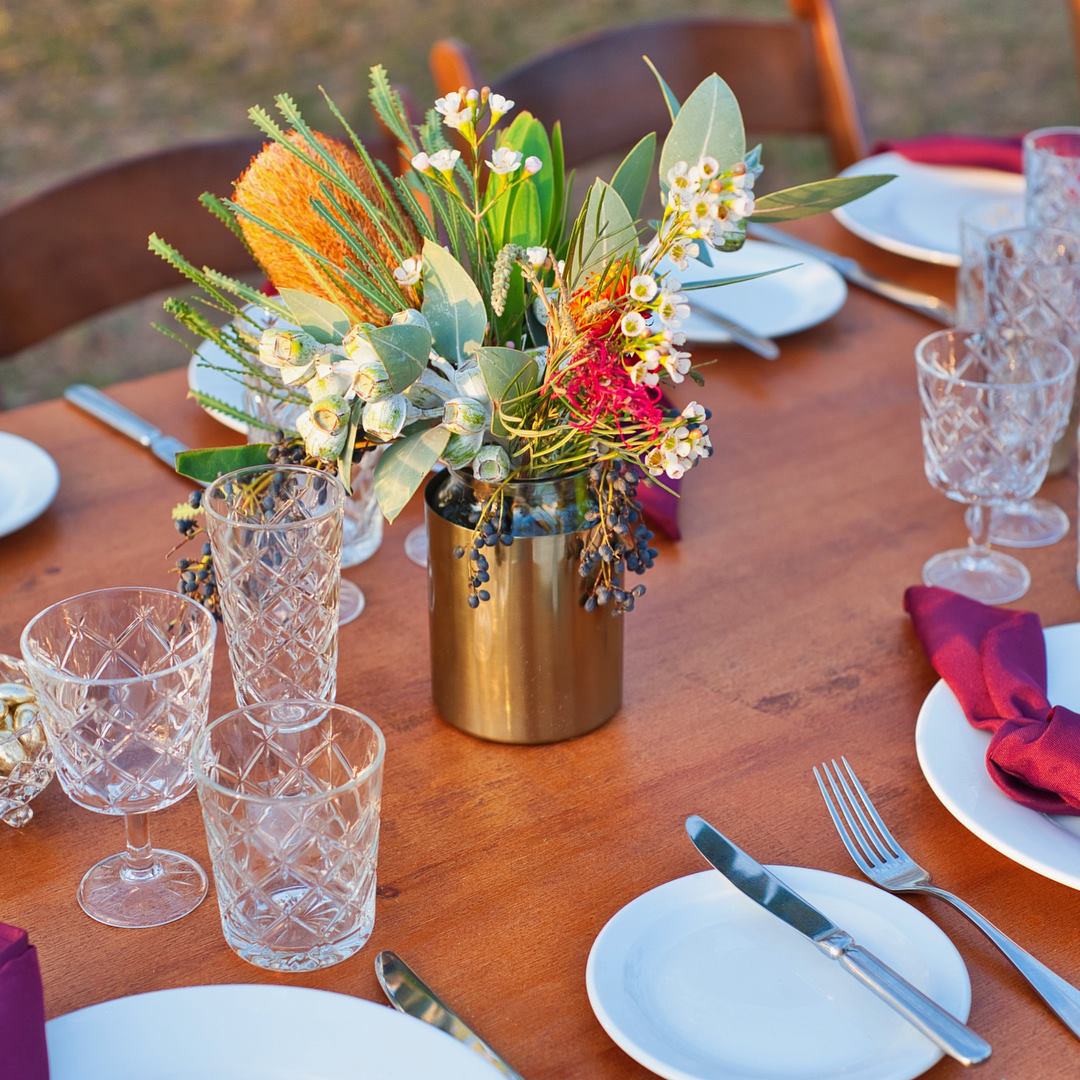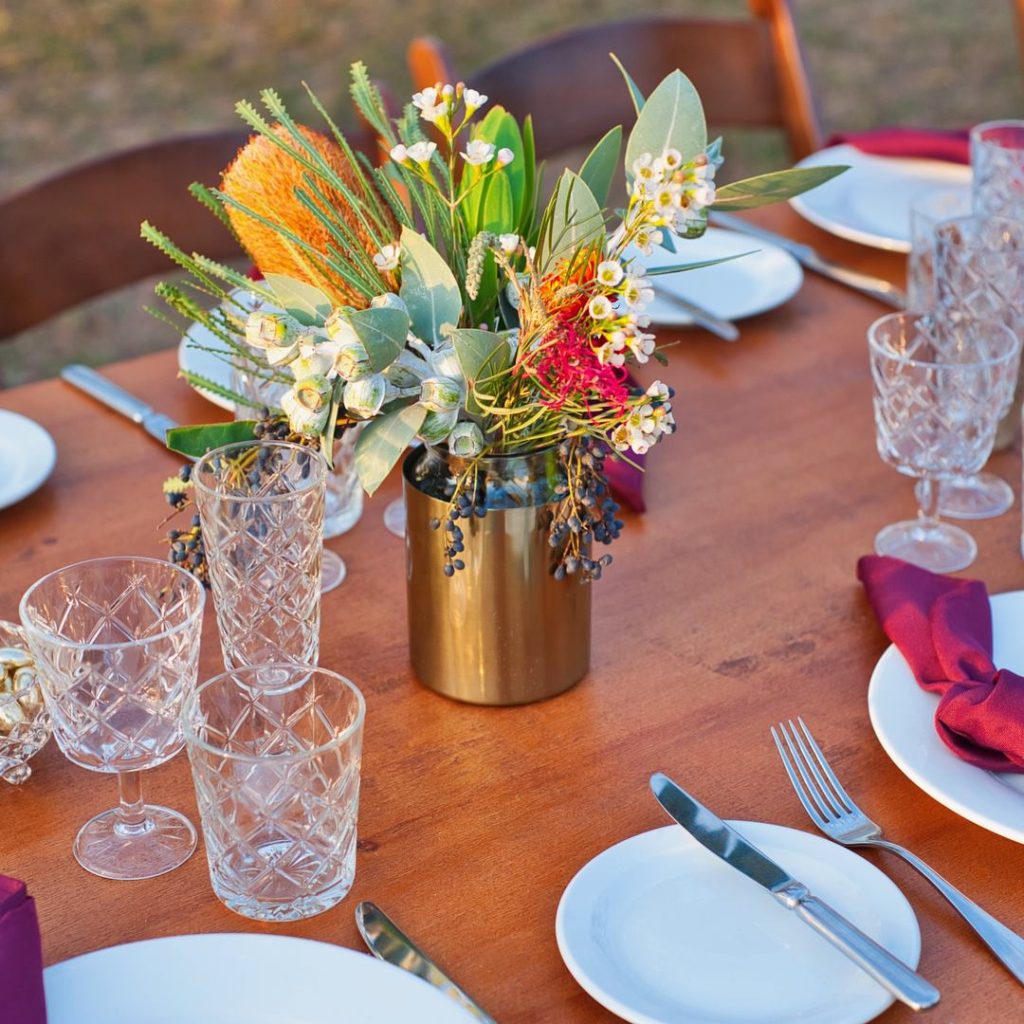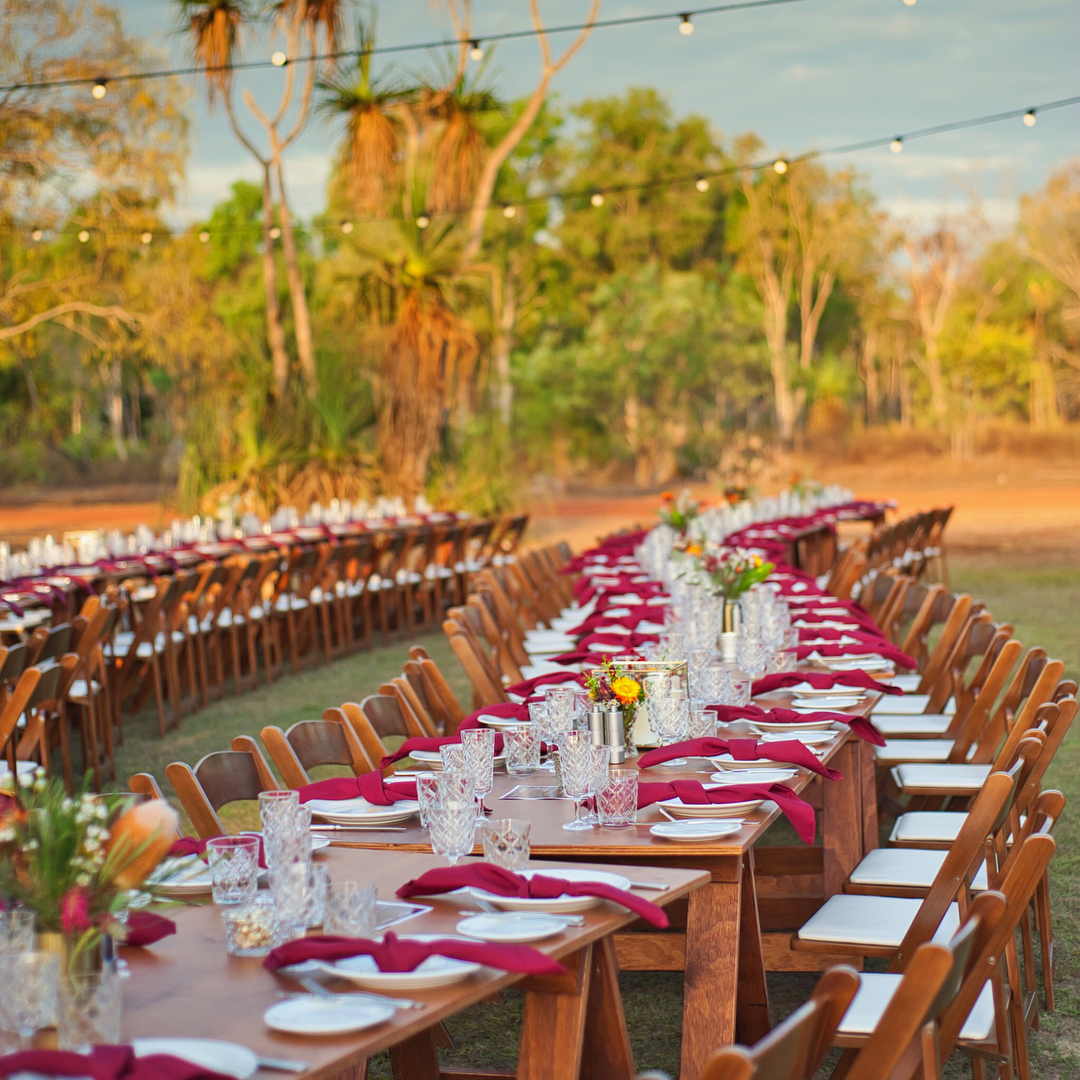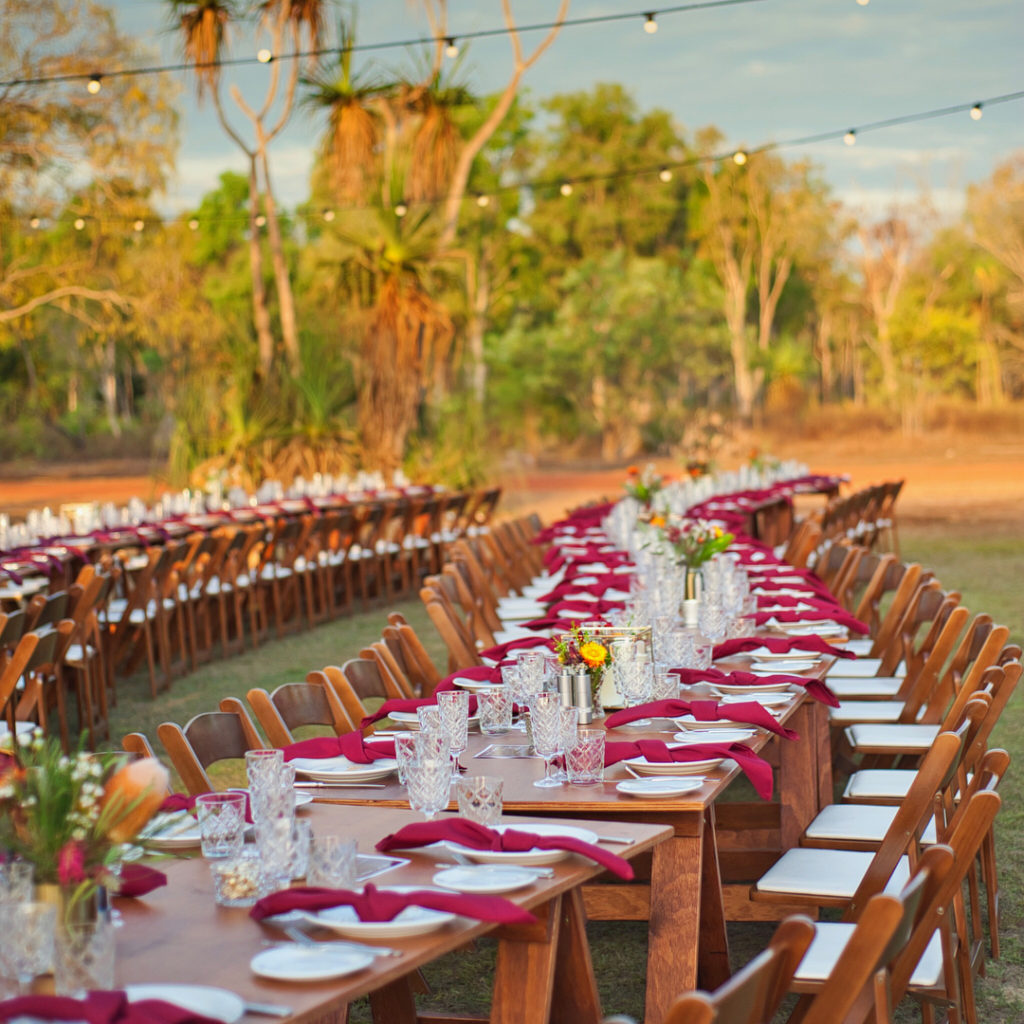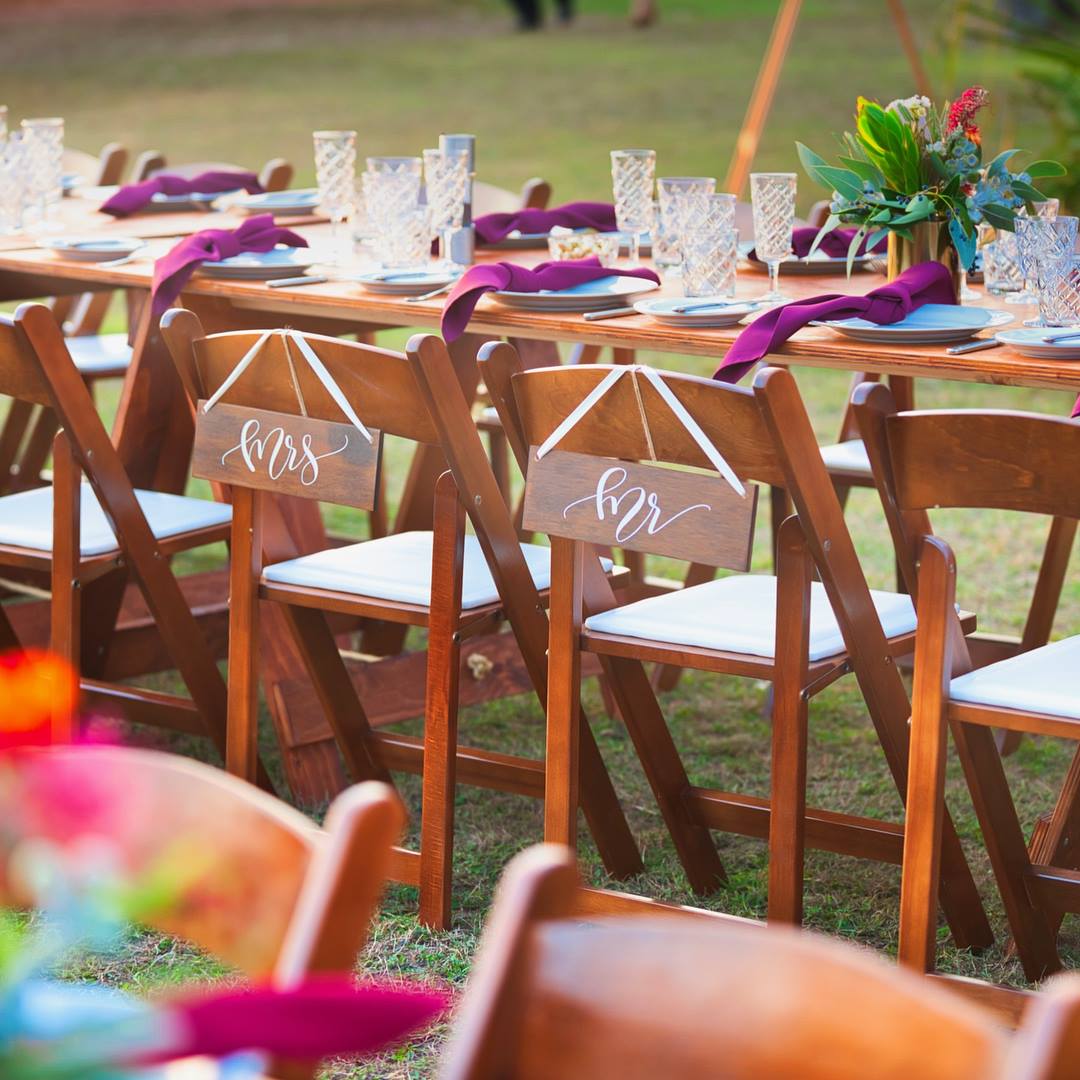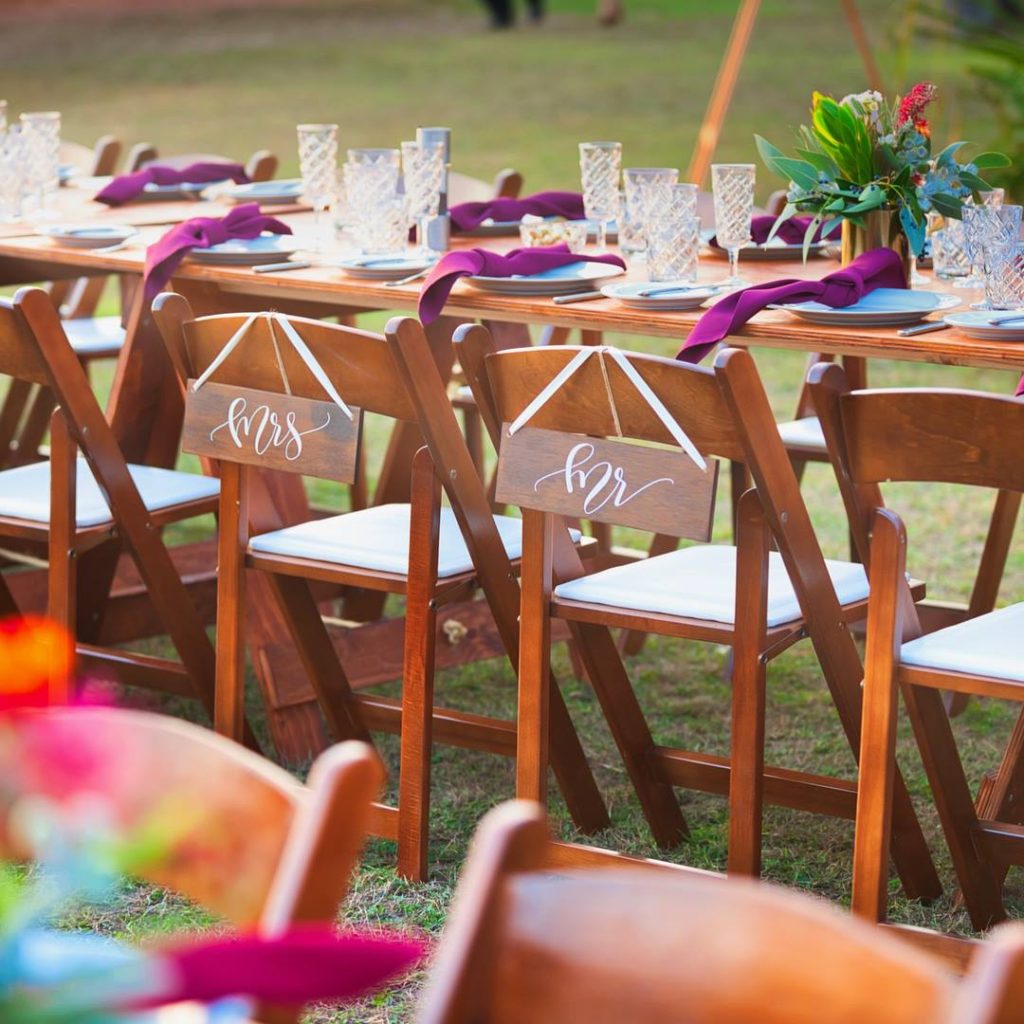 No outdoor festivities are complete without festoon lights!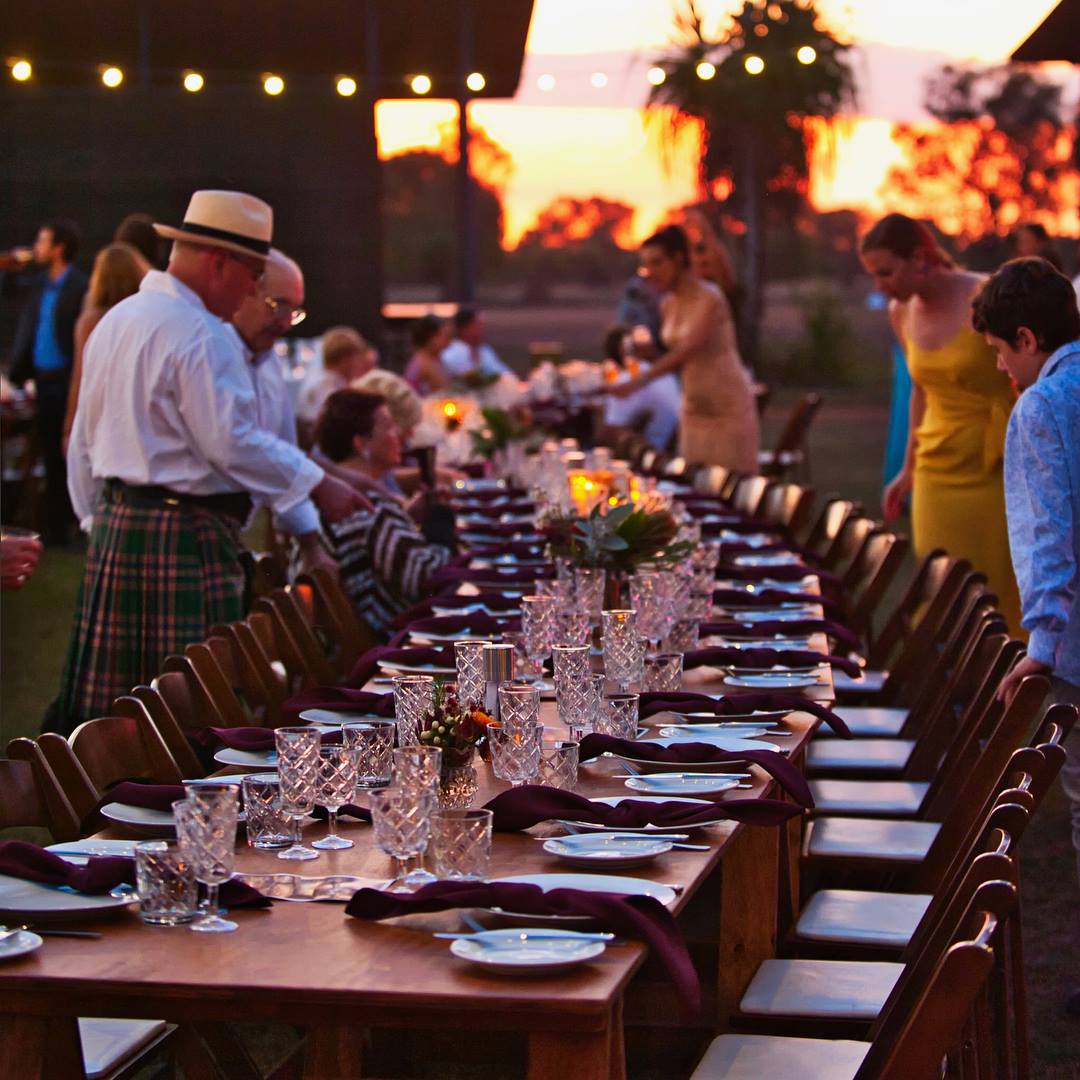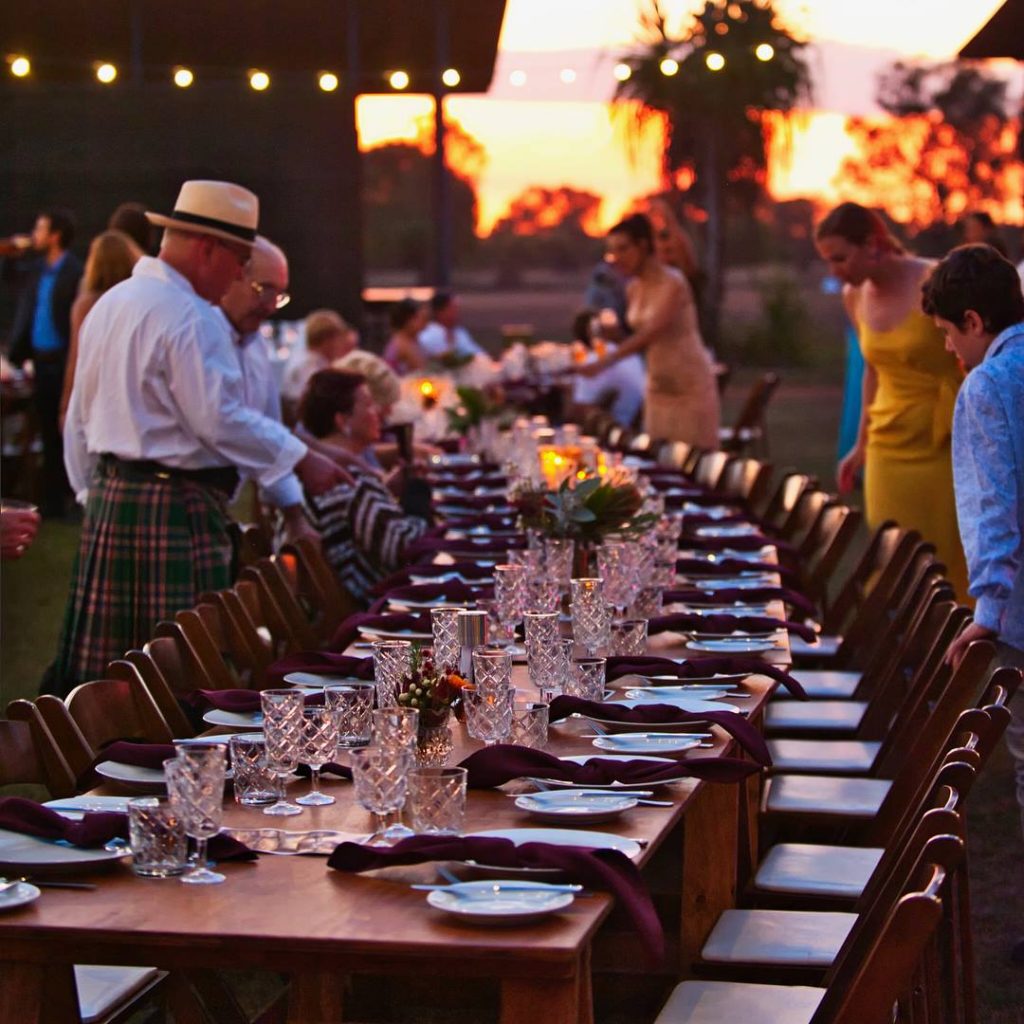 Check out the unique arrangement of the tables captured by the drone footage.
The fabulous lounge furniture and cocktail tables were also supplied by Creative Two.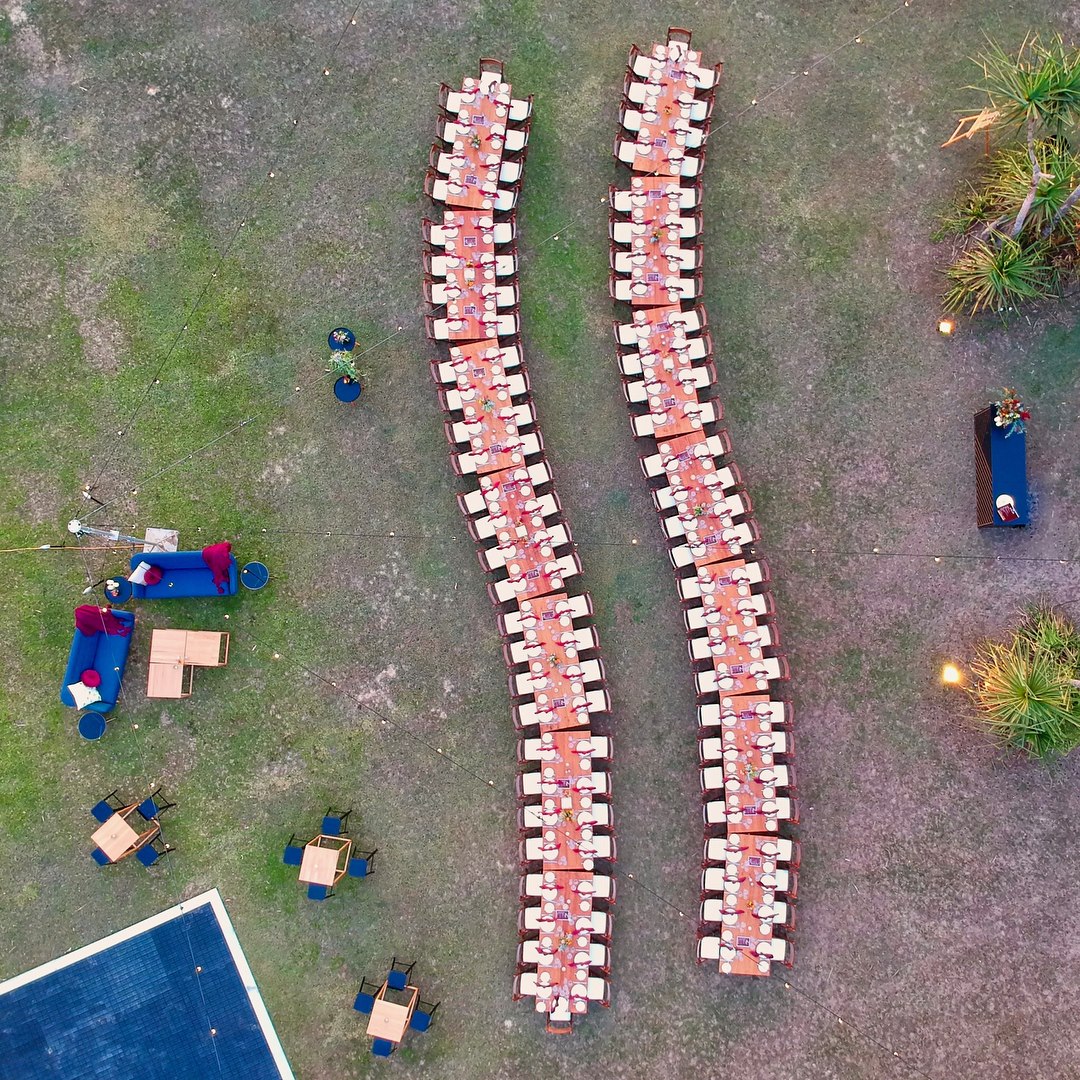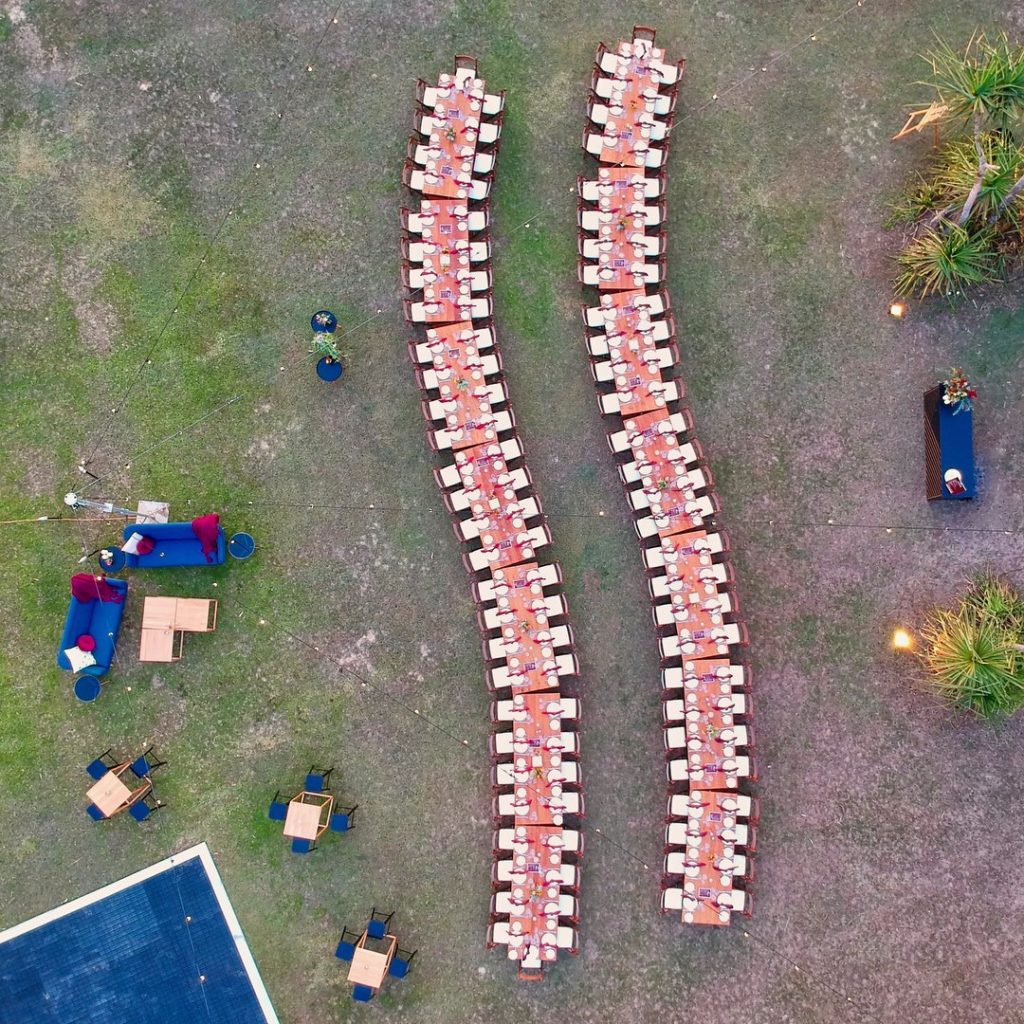 Styling, florals, drone photography, arbor, furniture and bar: Creative Two
Neon: Neon Republic
Venue: Wildman Wilderness Lodge