I get really excited when I hear about a party that is not a birthday. I know, birthdays are EVERYTHING. But, there are so many celebrations worthy of extra special parties, they should be more common! As far as ocean themed parties go, this underwater party is up there!
This party was for an end-of-season netball prize giving. This was the girls' first competition ever. The girls had never played a game, and ended up qualifying for the grand finals! So, their mums wanted to throw them an epic little end-of-season lunch.
As the team's name was 'Starfish' it was used for the theme of the party. Melissa, from Style Vine Events, was the stylist tasked with making this special day a reality.
Melissa really went all out! She used 80 rolls (that's 4,000 meters) of streamers entirely cut by hand to create a magical underwater cave. This was finished off with some cool and colourful icicle lights to add some sparkle.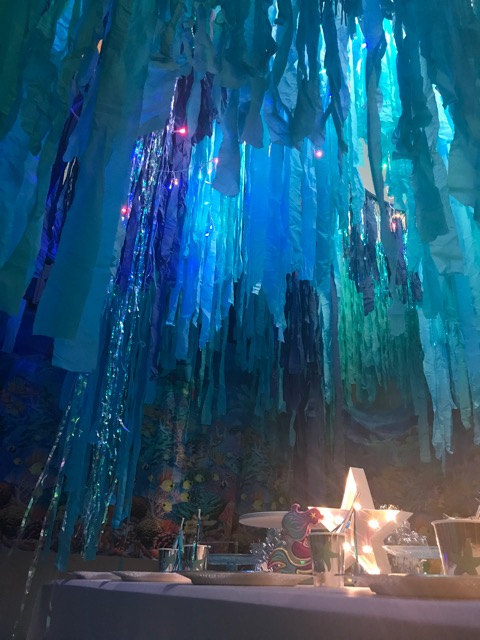 The girls sat on a low table with some super cute sequin cushions that fit the colour scheme (green and blue) perfectly. Fish and chips (of course) was served for lunch, then finished off with dessert which came from a mixture of talented mums and the talented team from Cupcakn Around.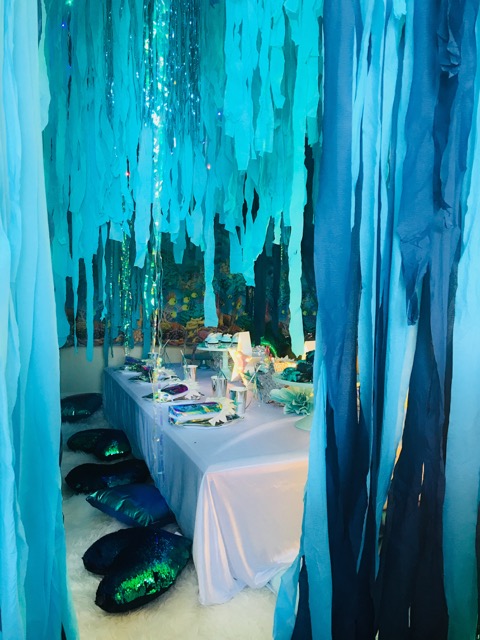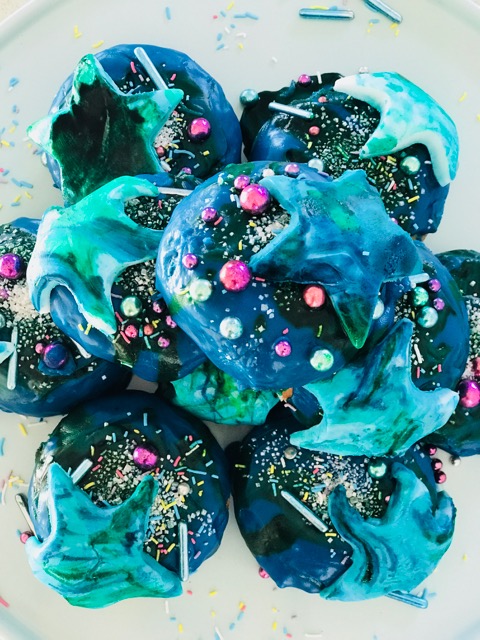 The mums wanted to give the girls a little present each. We managed to score some iridescent pencil cases which we personalised with name decals, and cute little netball nicknames. Some of these included the 'Defending Diva', the 'Pocket Rocket' and 'Lordess of the Wing'. Inside the pencil cases were lollies, pencils and glitter pens which they used to colour their personalised underwater colouring sheets.
Vendors
Cake and desserts – Cupcakn Around
Cake stands – Party Mamma
Concept and styling – Style Vine Events