It's high tea like you've never seen it! Spooky and and yummy, this bewitching boho tea party was filled with beautiful treats, divine decor and lovely florals. Read on for the details of this Halloween party as recounted by the creators of this look, Pixels and Pop .
Bewitching boho tea party
At this bewitching boho tea party, guests were invited to pull up a pillow, select their brew of choice and indulge in some spooktacular tea treats! Decorations included boho wooden accents, dried florals, pumpkins and printables by Pixels and Pop in a palette of neutrals with black and purple accents. Tea parties are perfect for anytime of day, for guests of all ages and can be customized to fit any seasonal party theme, even Halloween!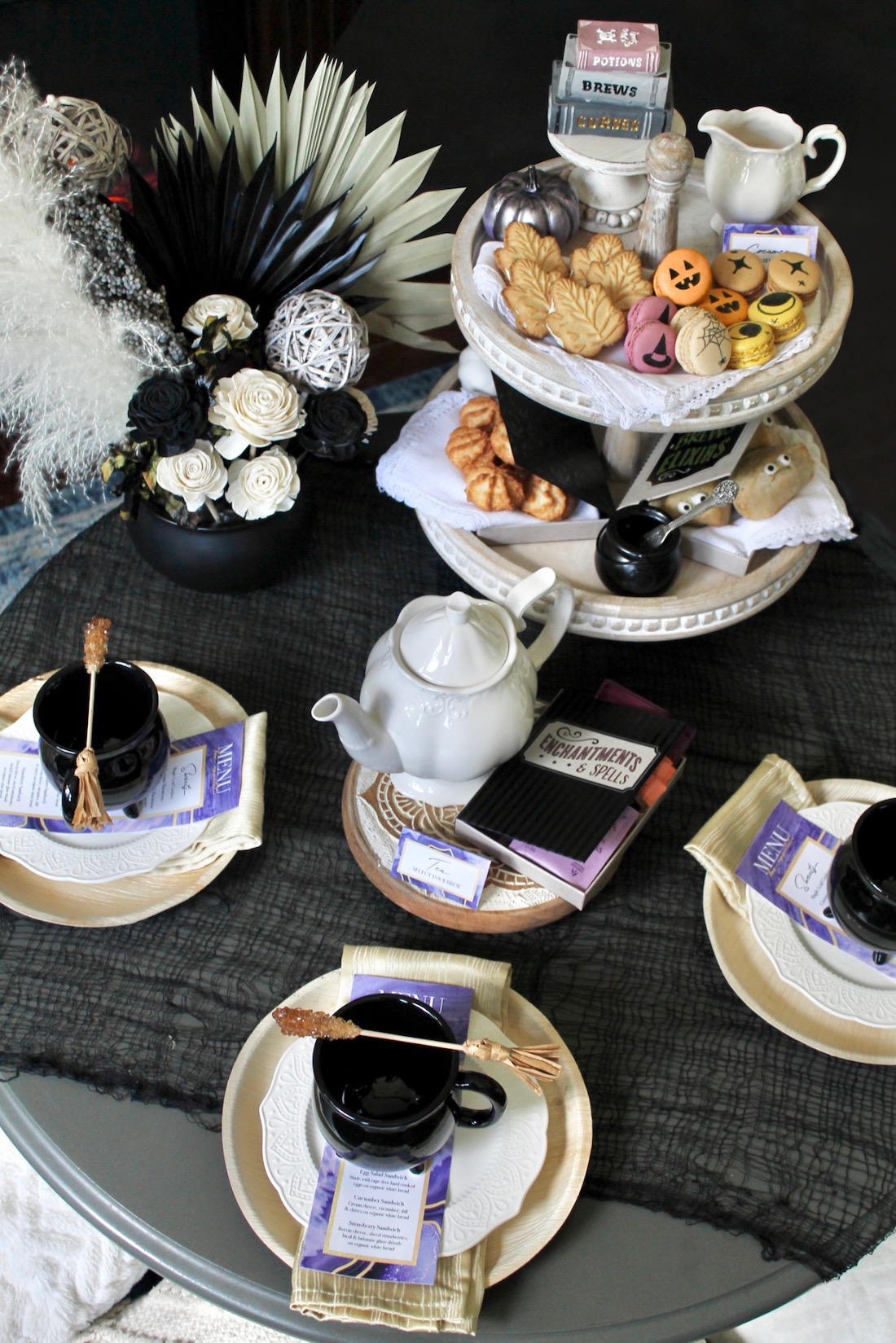 Tea was served in cauldron mugs with DIY rock candy broom stir sticks. Elegant purple geode menu cards, gold cloth napkins, white Moroccan plates and natural palm leaf chargers were placed at each seat on top of a black mesh tablecloth.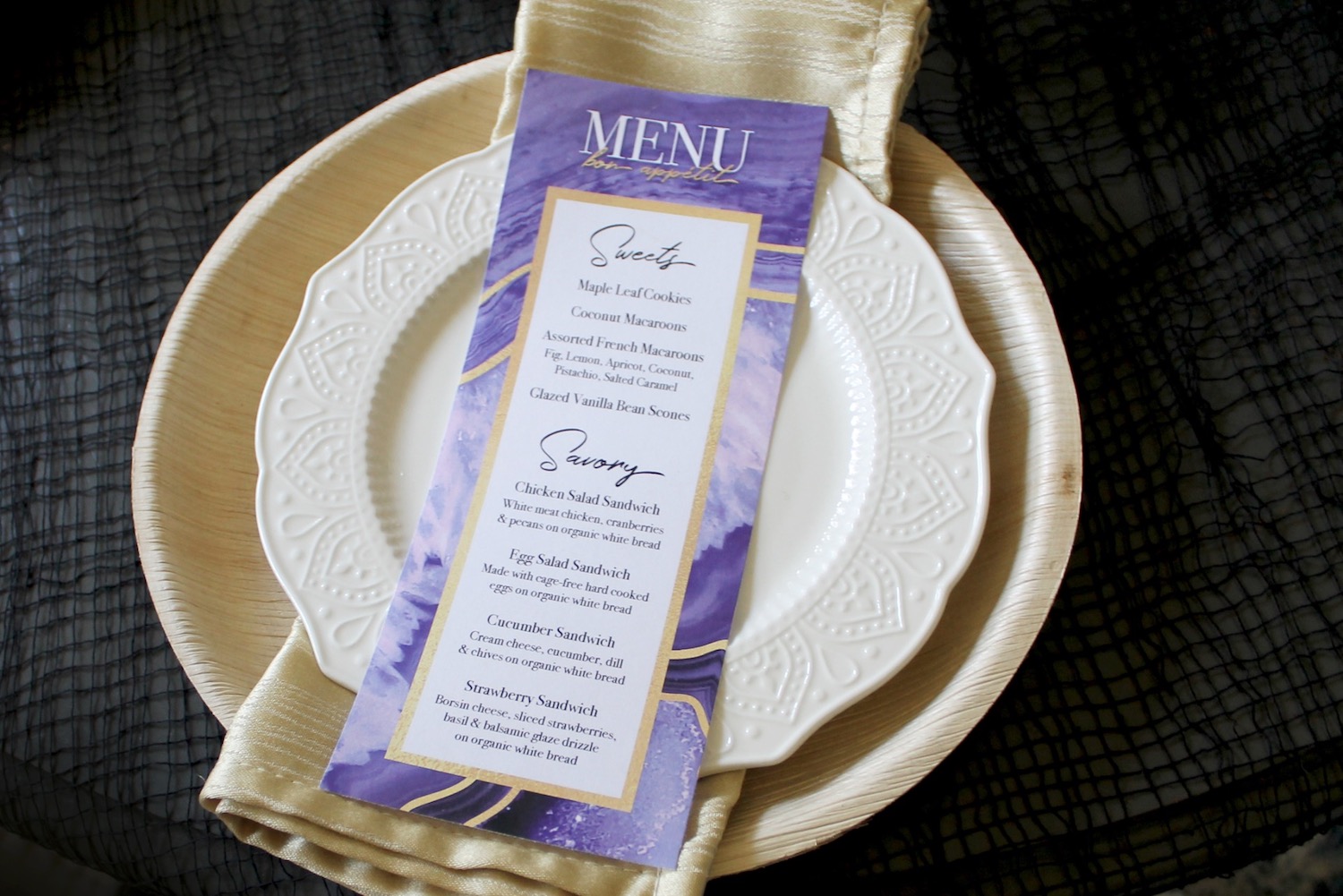 A white teapot of hot water sat upon a decorative wooden charger in the middle of the table next to a spell book box containing an array of different teas for guests to choose from. A cauldron vase filled with dried florals, some of which I spray painted, made for an enchanting centrepiece.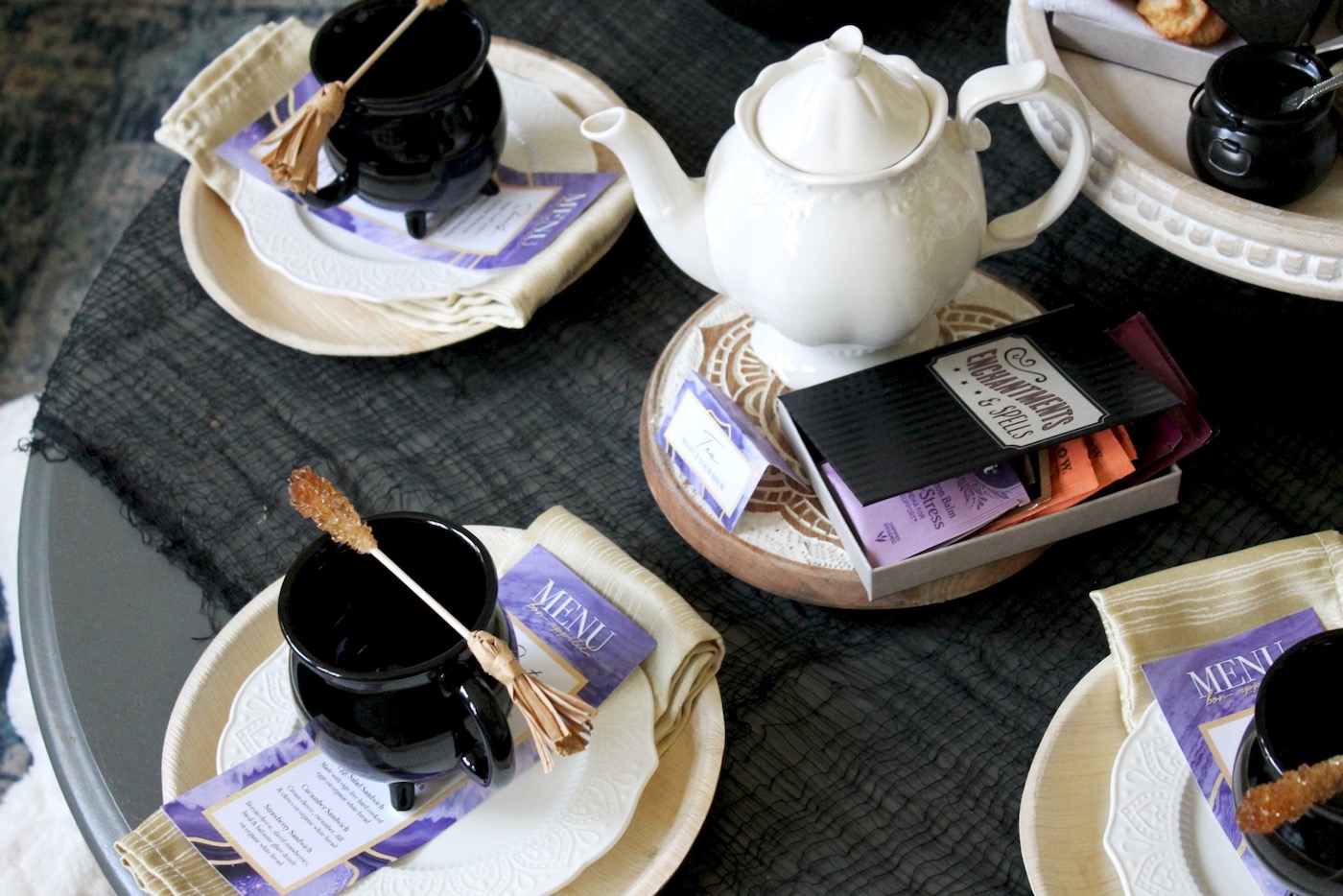 When it comes to tea parties, a variety of delicious finger foods is a must! For the main course I served 4 different types of tea sandwiches; Egg Salad, Cucumber, Chicken Salad and Strawberry. The sweet treats included coconut macaroons, maple cookies, vanilla bean scones and french macaroons, some of which I served peeking out of more spell book boxes. Ghost-berry Jam was served in a small cauldron as an optional addition to the scones. I used an edible marker to decorate the french macaroons and added candy eyes onto the scones with frosting for another fun and spooky touch!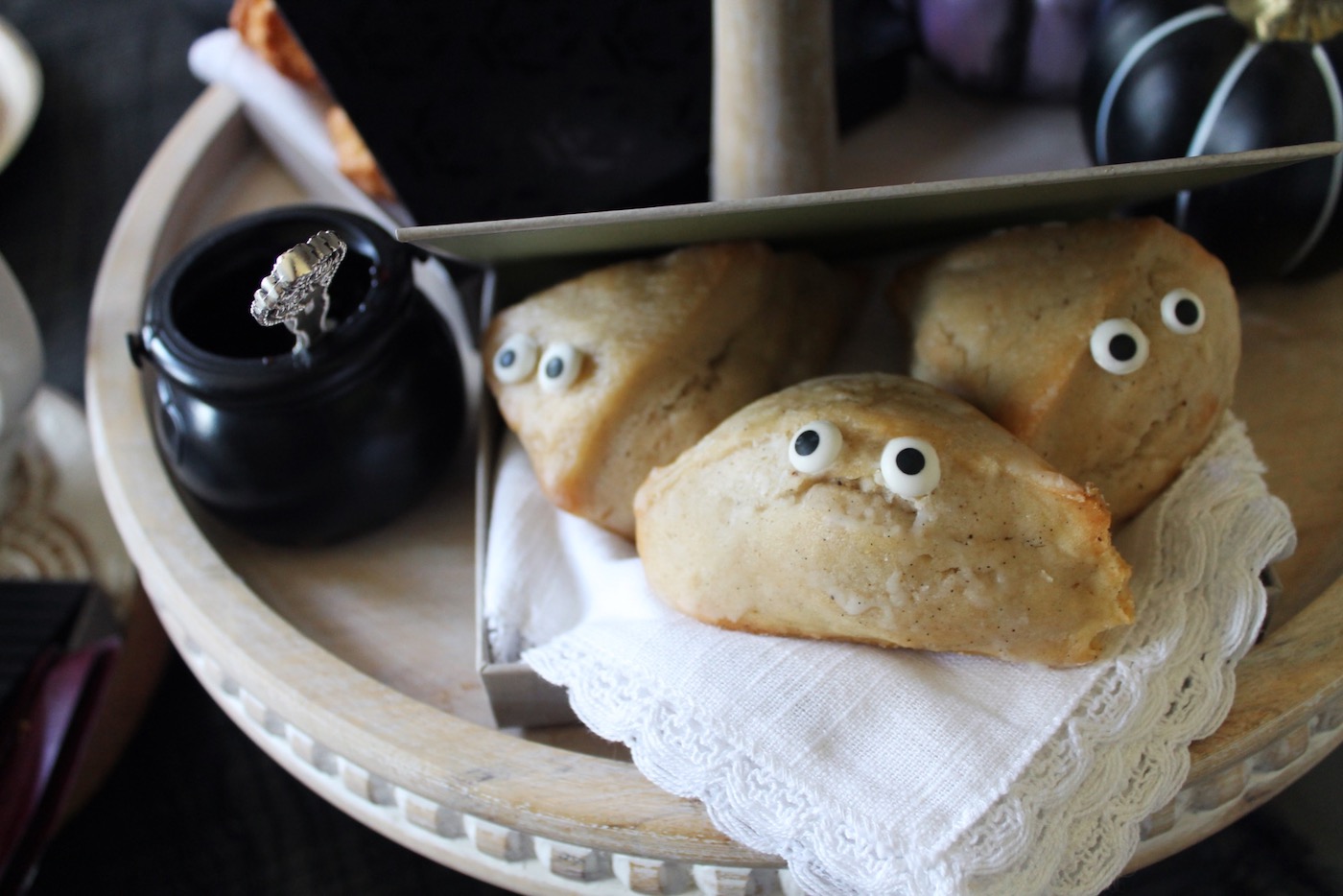 A spooktacular time was had by all against a fireplace backdrop of magical apothecary containers and candles. Each guest took some hocus pocus home with them in the form of a string of decorative witchy beads gifted in a cauldron.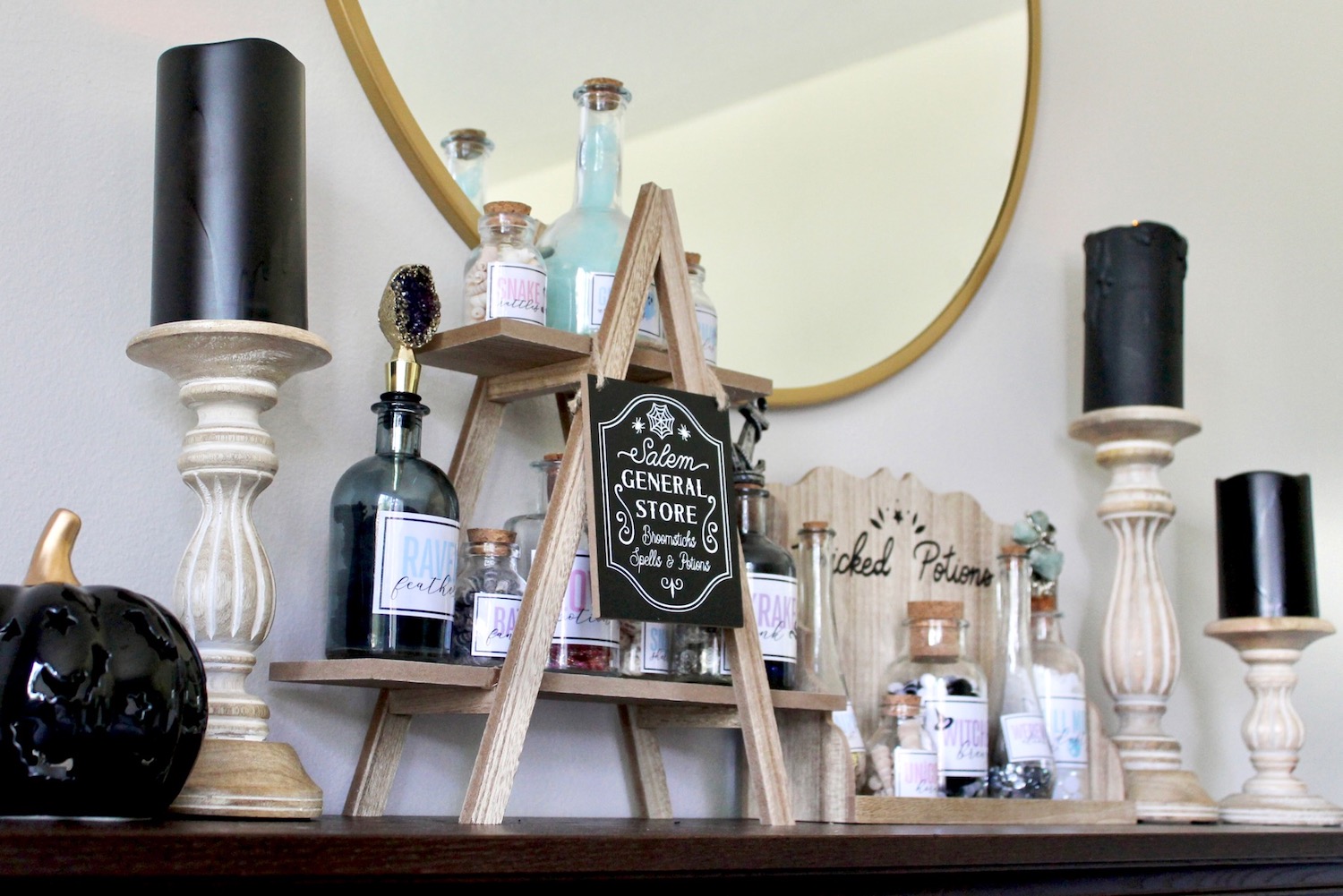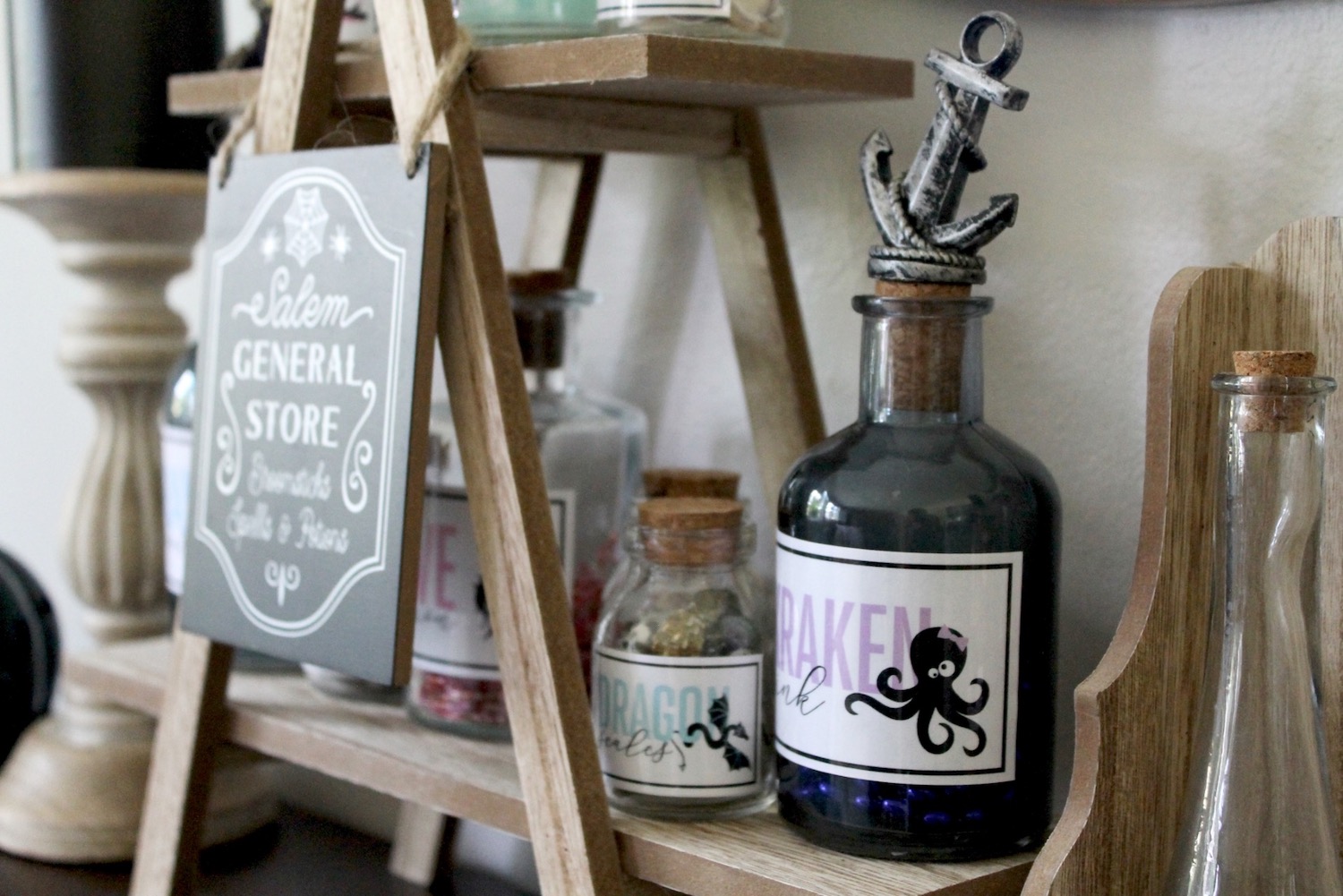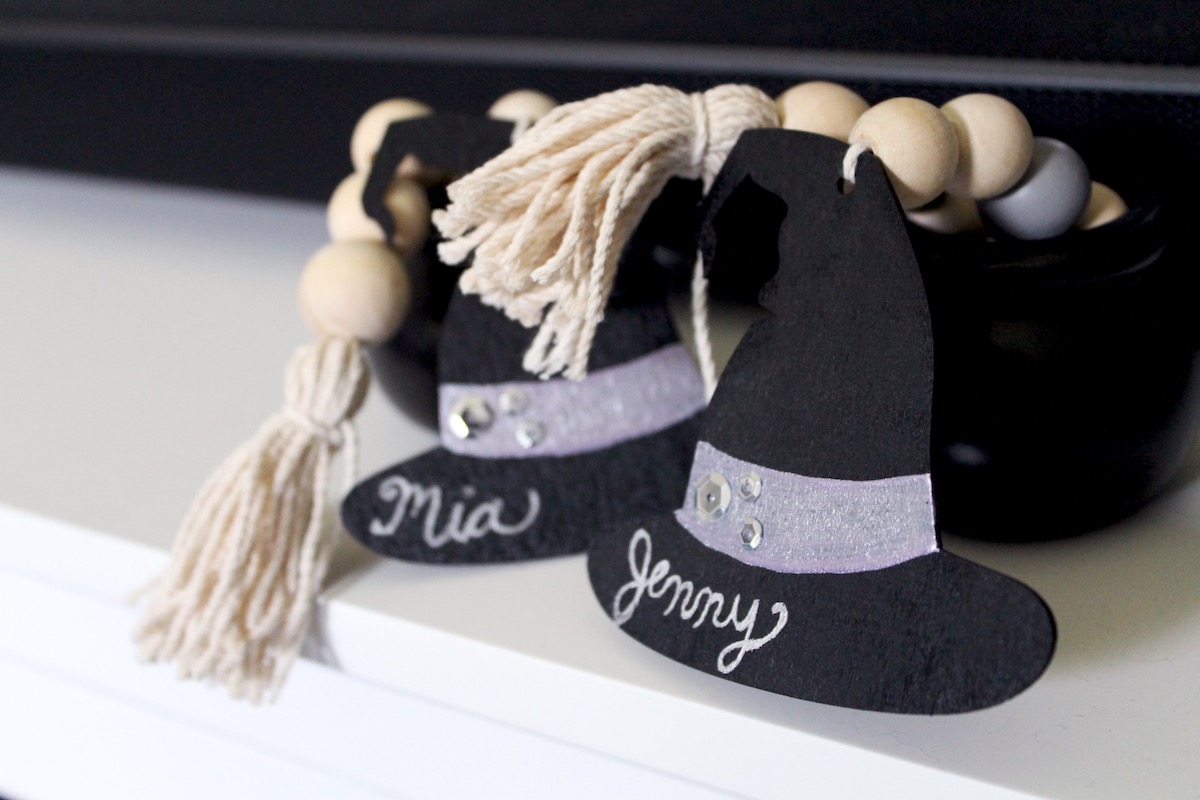 Strawberry Sandwich Recipe
Ingredients:
8 slices white sandwich bread, crusts removed
thinly sliced strawberries
fresh basil
balsamic glaze
Directions:
Spread Boursin cheese on sandwich bread. Layer thinly sliced strawberries and chopped basil over cheese. Drizzle with balsamic glaze. Sandwich with another slice of bread. Cut off crusts, then cut sandwiches into triangles.
Follow Pixel and Pop on Instagram.