Today has to be one of the most stressful days I've had in a while. Oh, it's not that bad. Just going nuts wondering what the hell this last episode of GOT will bring! Oh plus I am madly avoiding social media til I get the time to sit down and watch it in a few hours. Thankfully, the girls from 3rd & Luxe in LA have sent me their epic Games of Thrones party spread to blog! Read below and plan your own GOT do next Monday when you're lamenting the lack of a new episode and book, as I am!
Games of Thrones party – spread for the big finale
I love all of the ideas in this bash! As the team themselves said:
When the most epic cable television show of all time ends, you don't just serve popcorn and pizza.
Agreed. With a little planning ahead, you can put this cool look together just like they did. See the epic details below.
A very grown-up menu for grown-up viewing. A charcuterie board with plenty of nuts to munch on is the perfect accompaniment for this nail-biting episode!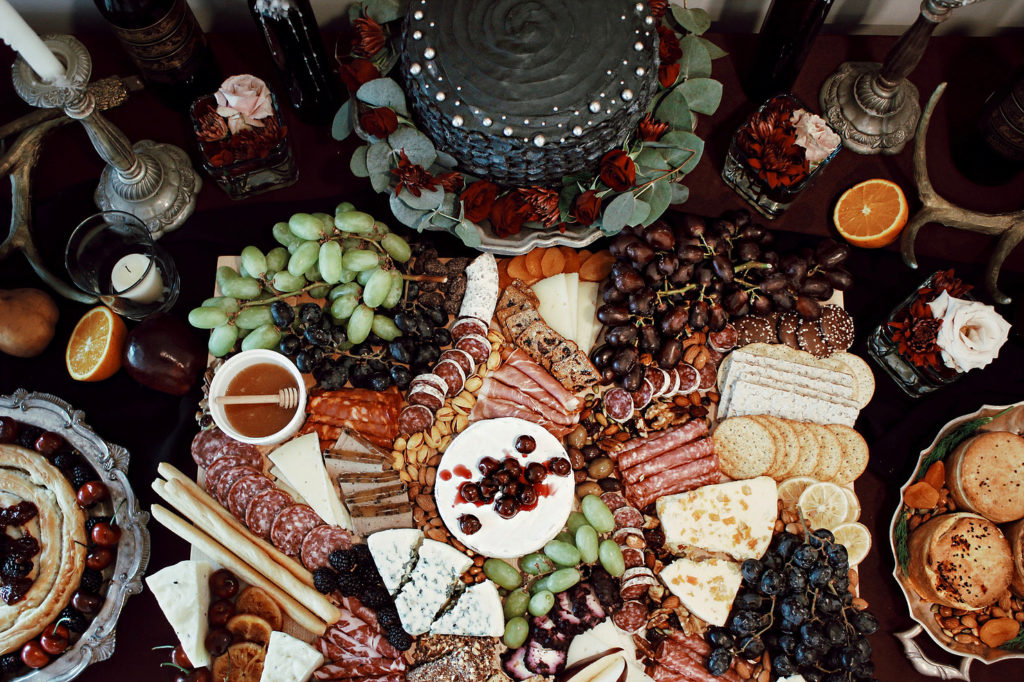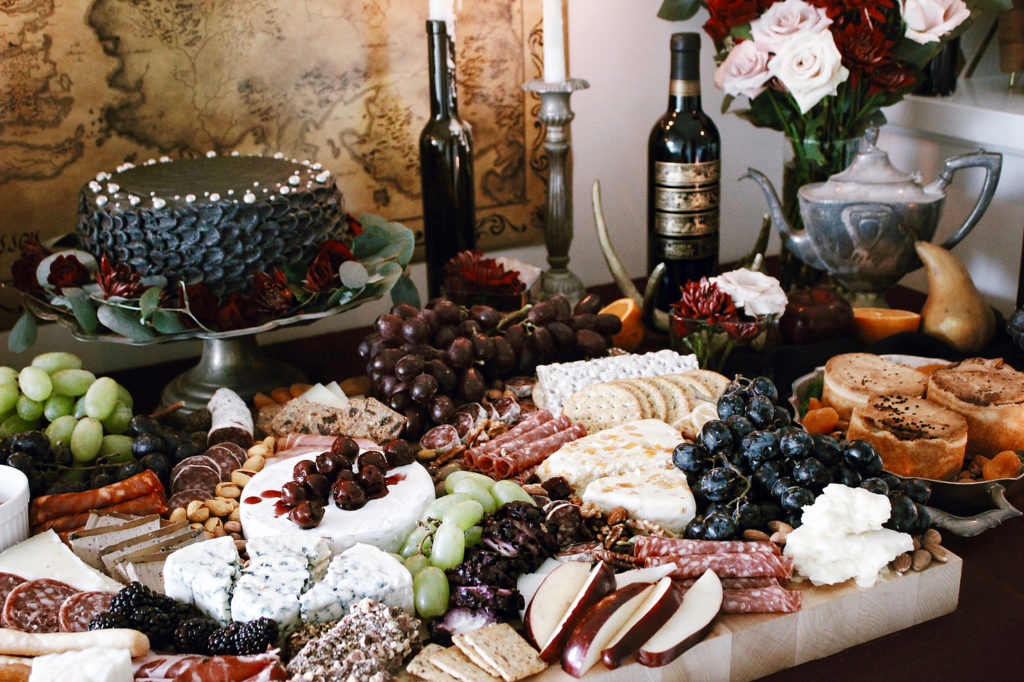 Love the technique used to create the dragon scale cake. The cake was red velvet of course.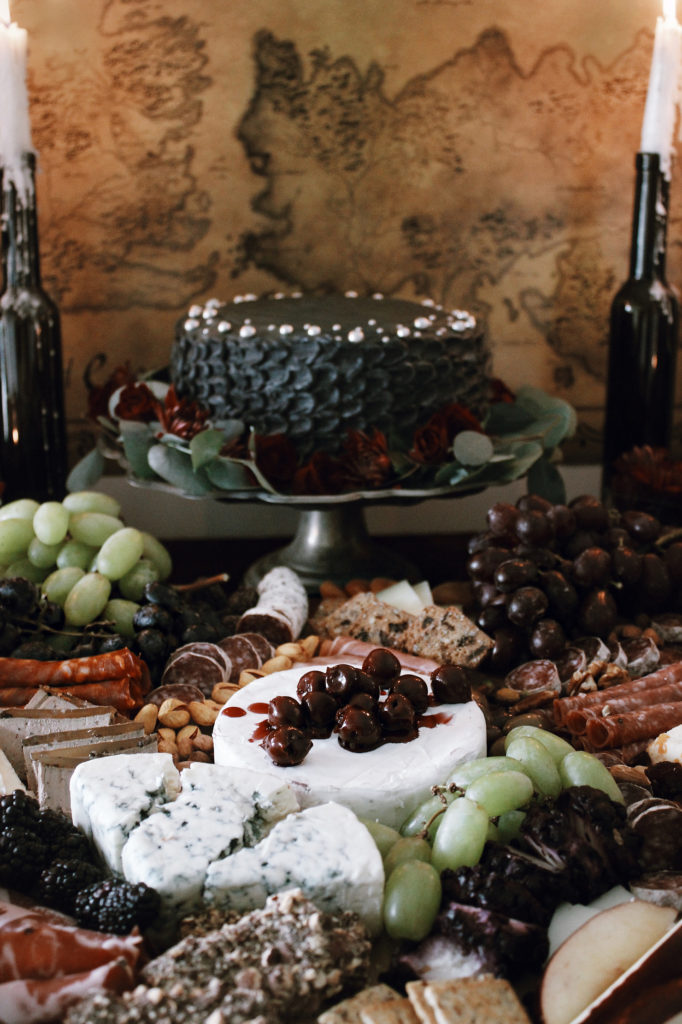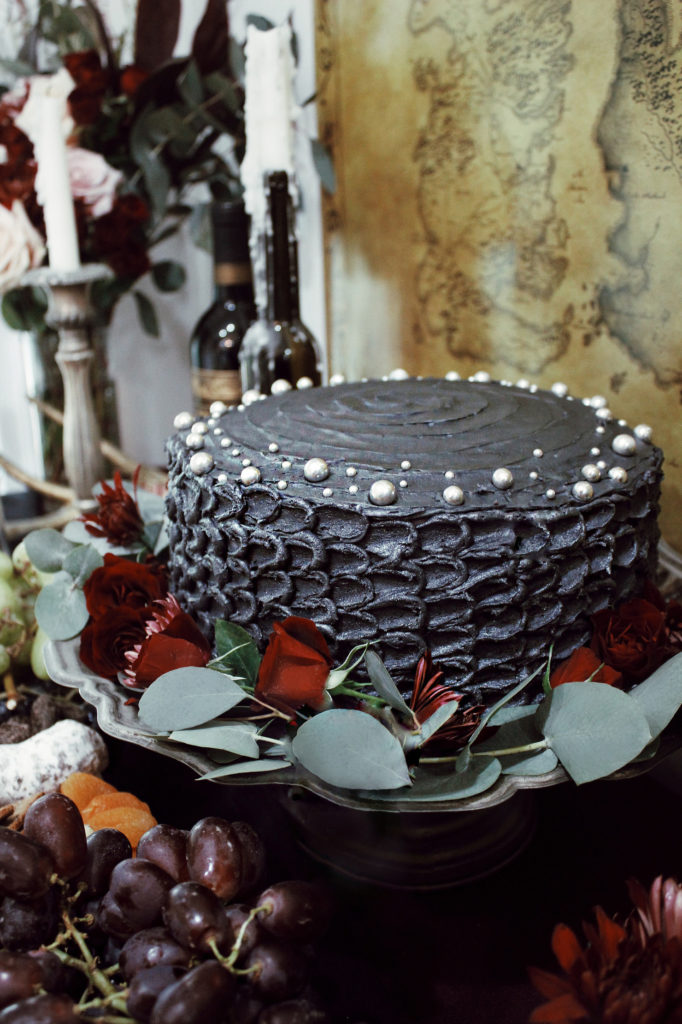 This is a cheese spiral (similar to the Greek style cheese or spinach pies from IGA) topped with berries – genius and decadent!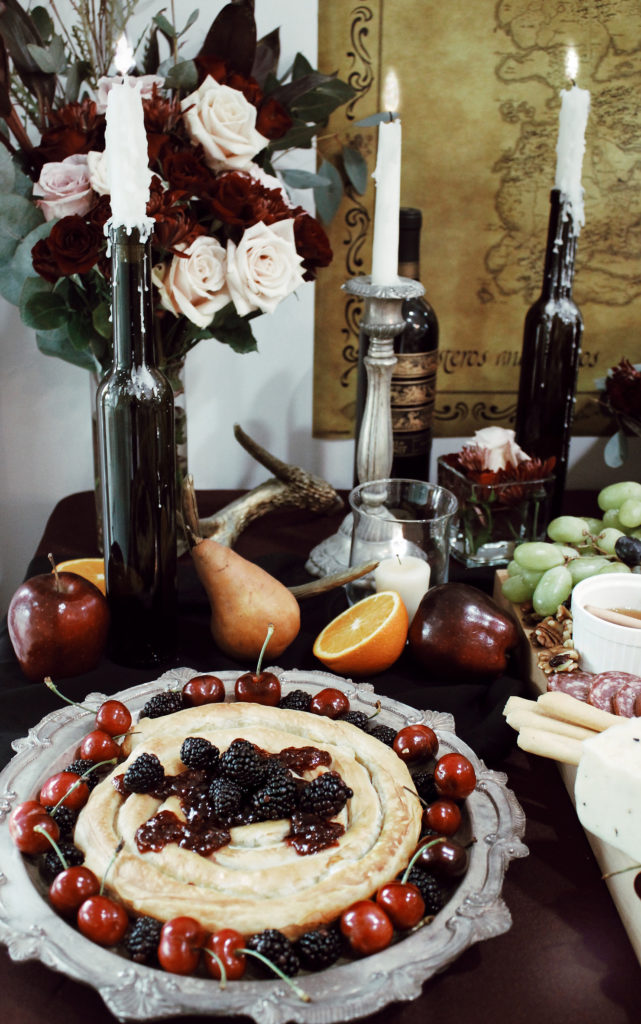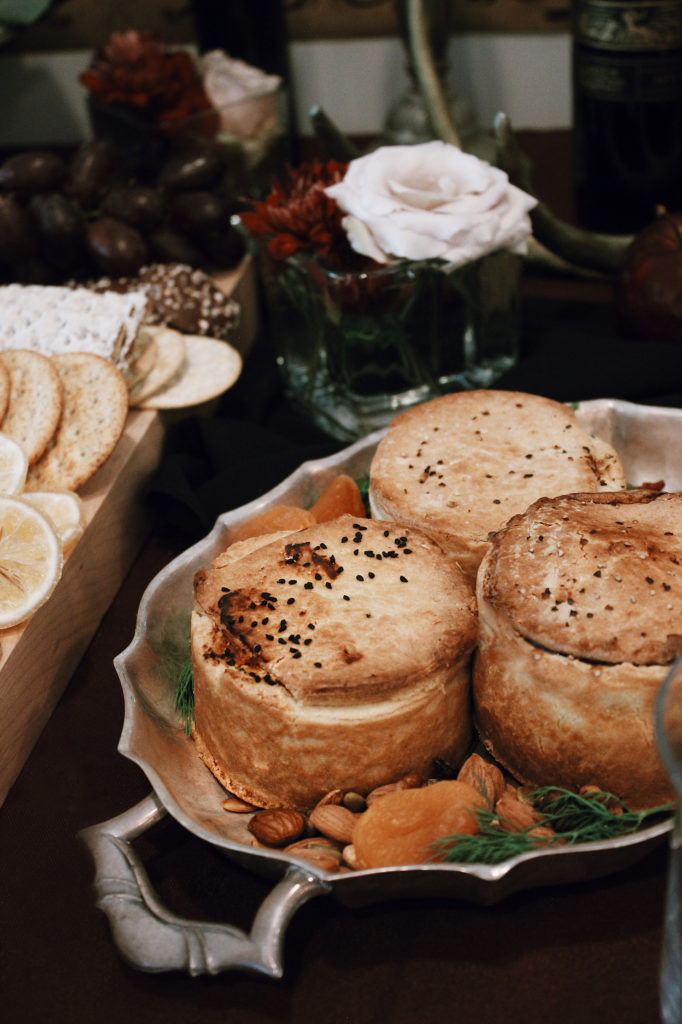 For this party, the team used the official Game of Thrones wine, all the way from Napa Valley. Very cool. It looks like Dan Murphy's may have supplied it here in Australia, but it is currently out of stock.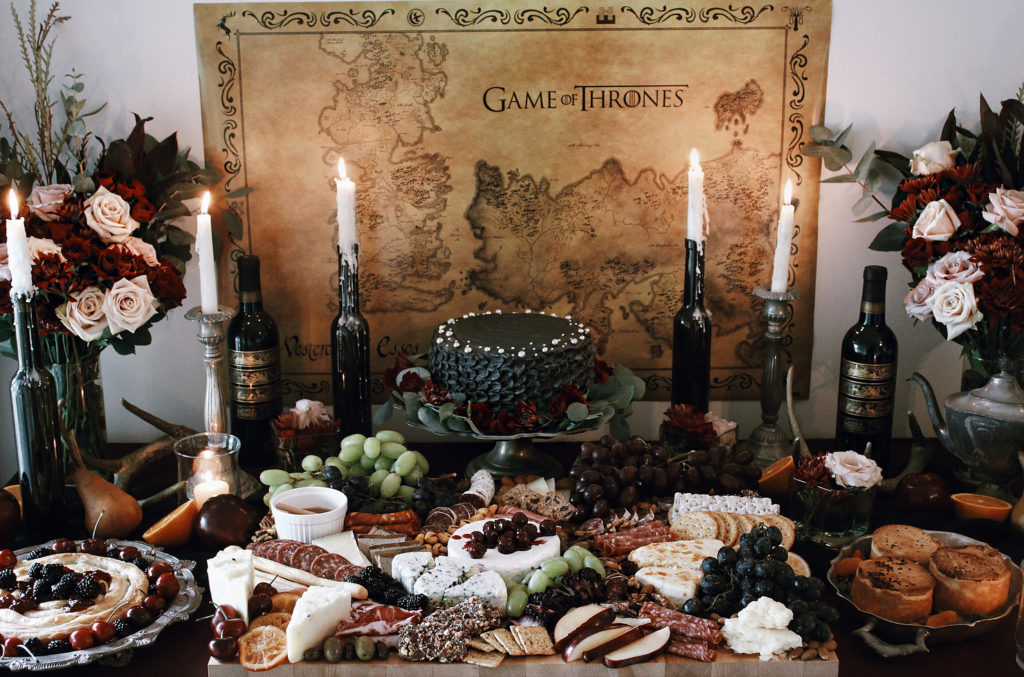 Concept, styling, design and food by 3rd & Luxe. Follow them on Instagram.
– Esther