Marvellous! Outstanding! Unique! In true comic book style, superlatives are the most suitable way to describe this grown-up superhero affair. The theme was all about superheroes and villains, and the colour scheme was black, green and anything gloomy This party was magnificently styled by the team at Sass Events. Here is what Sass Events told us about this party, AKA Harry's Superhero vs Villain 30th birthday!
Details from Harry's Superhero vs Villain 30th birthday
When our client Maria contacted us to style her brothers 30th birthday approximately a month before the event, I was super excited! I knew this had never really been done before and was ready to dive into planning straight away.
They had decided on a theme which was fitting to Harry's love for the superhero world –superhero versus villains. The theme was first introduced with the matching invitation, designed with a dark black and grey background and silhouettes of Batman and Joker. Harry's invitation details were written in bright green neon style font, which set the tone for the whole event. It was to be dark and moody, mature and sophisticated –our head creative designer Jess was excited and the challenge was accepted!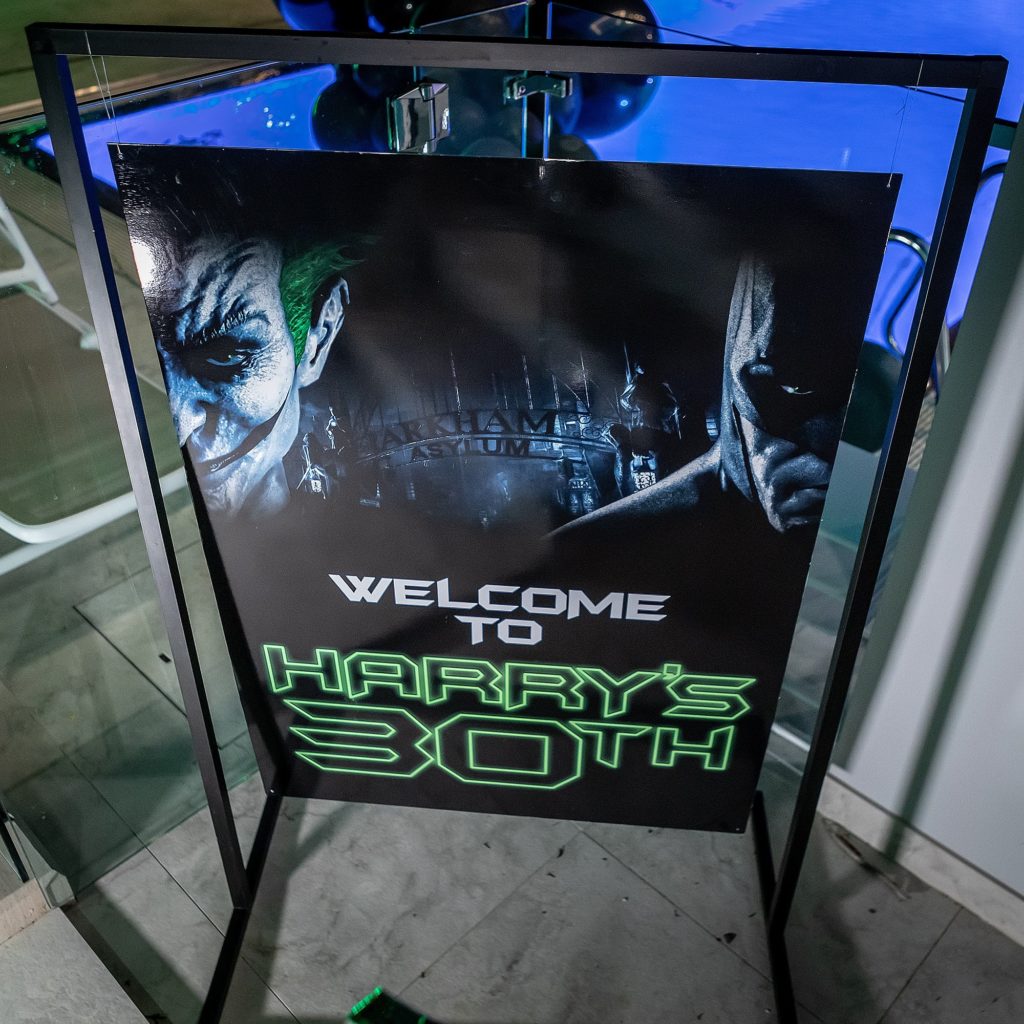 We designed a concept that had not been seen before. A black and white comic style backdrop was made in vinyl and cut to size to suit a backdrop hired from The Treasure Room. It consisted of 2 semi-circles in different heights, to create an overlapping feel, which was then applied and stuck on. The process in itself is tedious and took approximately 3 hours to perfect.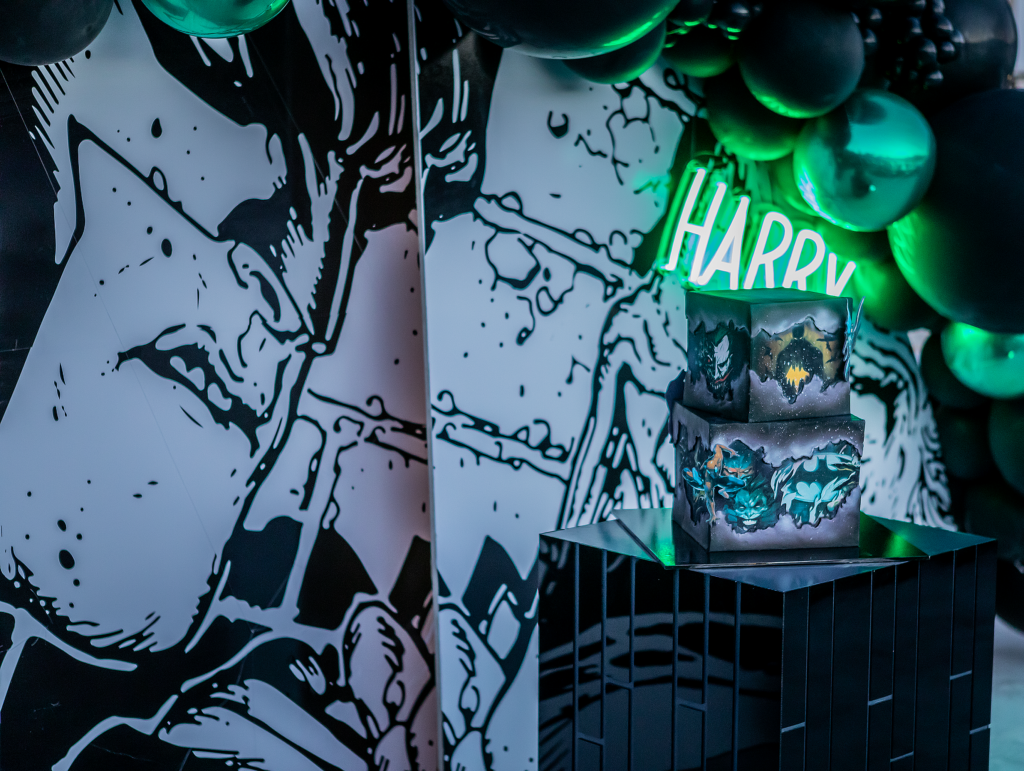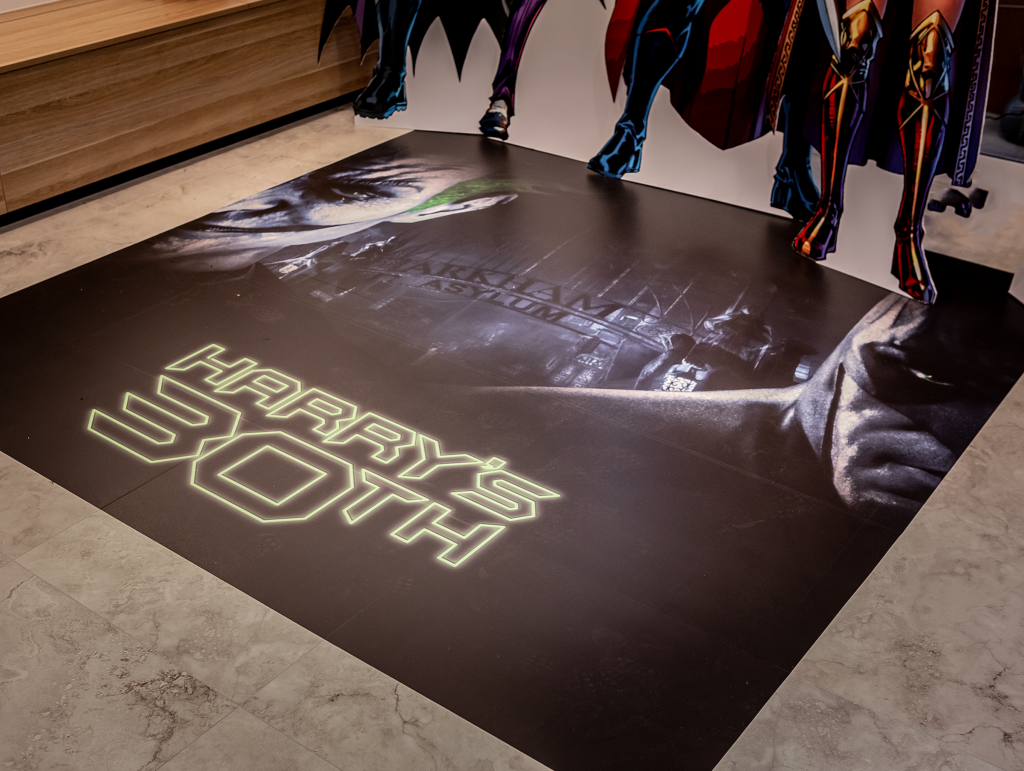 The backdrop was adorned with black and green orbs balloons to give it that extra POP of colour. We wanted to make this sophisticated and quirky, not the usual superhero party that we've seen done so many times before. Even our life-size cutouts were designed to be realistic figures that stood at 1.8 meters tall.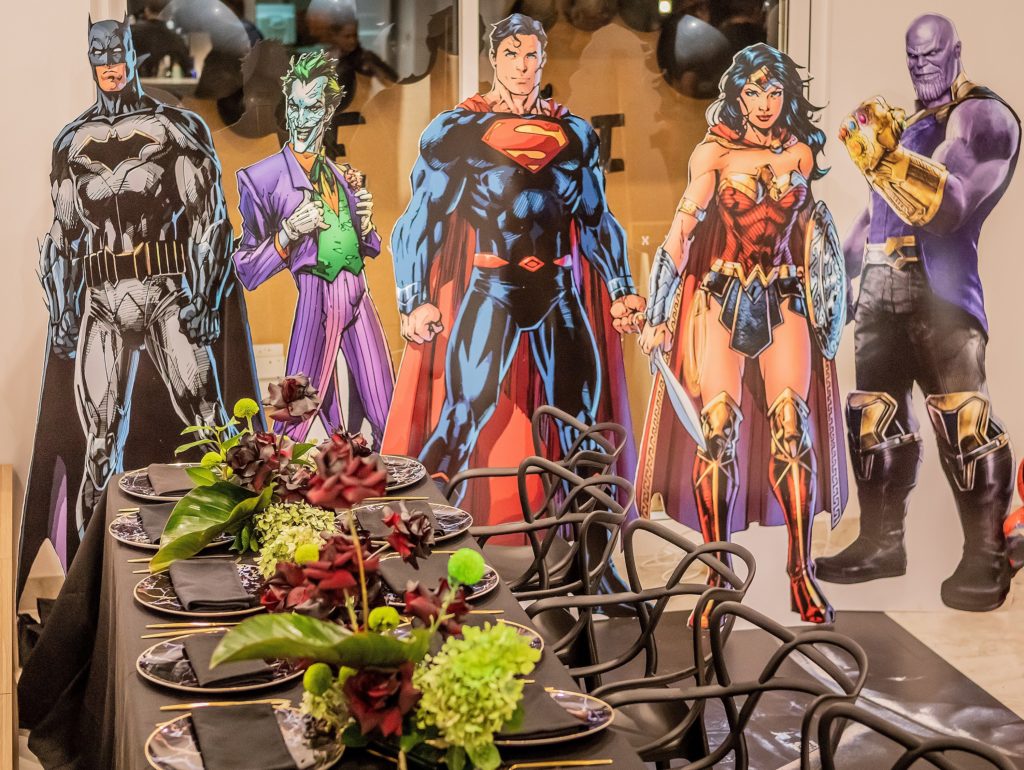 The custom cake table created by The Treasure Room was a statement in itself, with a matte charcoal base and acrylic black slats to represent the city skyline.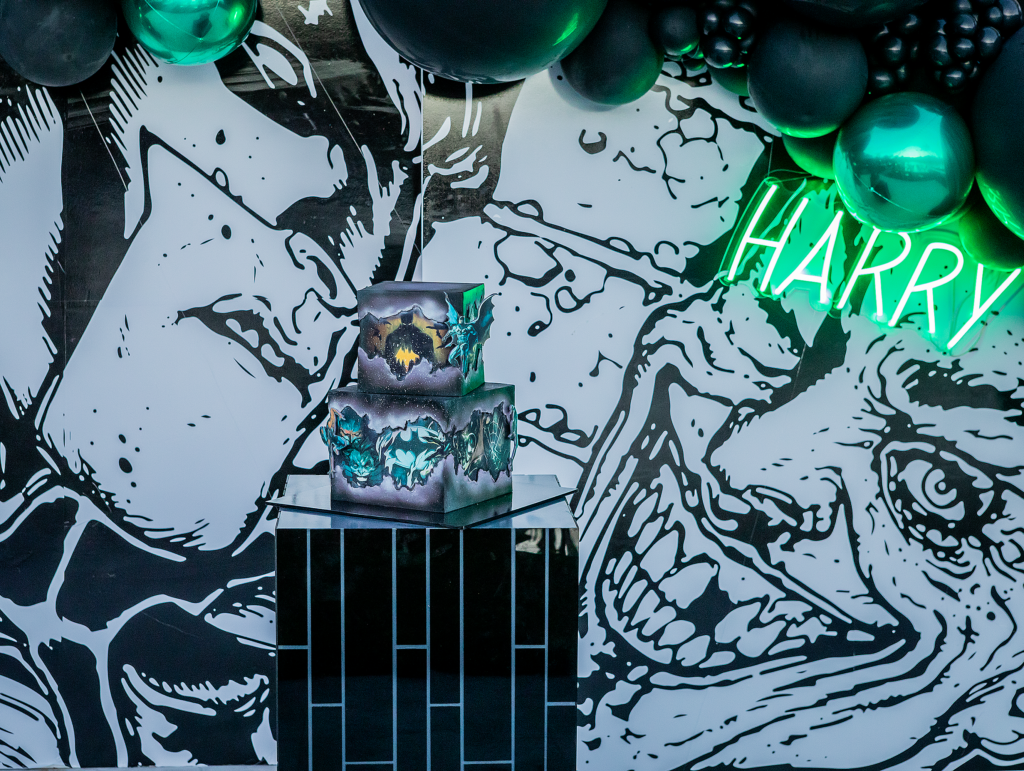 I contacted our friends at Cake Salon and gave them a brief on our theme "dark and moody superhero vs villains " and left it to them to create a masterpiece, and they definitely delivered!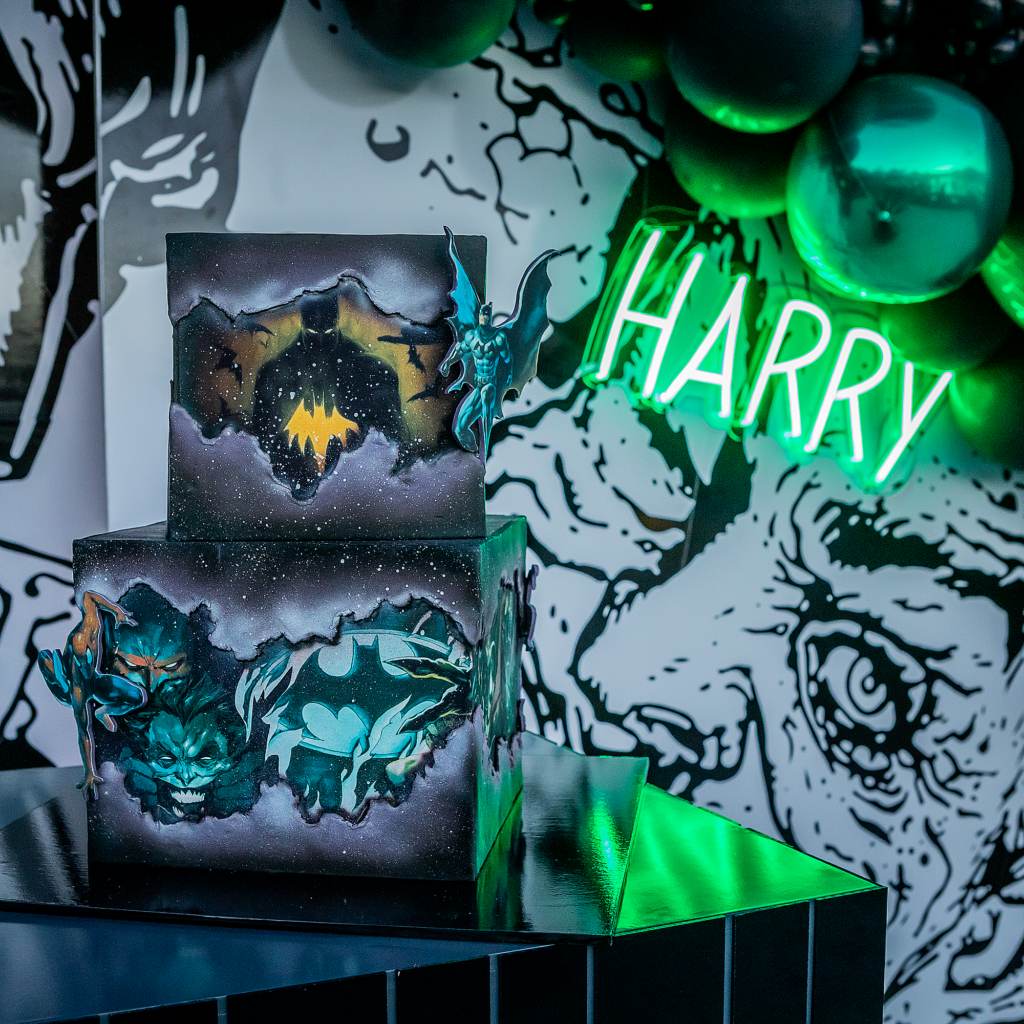 Dell was inspired by the talented @by.aletoso.
At Sass Events we love the finer details, we think they're really important and emphasise any event, so we also contacted Jay Productions who provided us with lighting which we set alongside the entry of the house for guests to follow and make their way down to the party.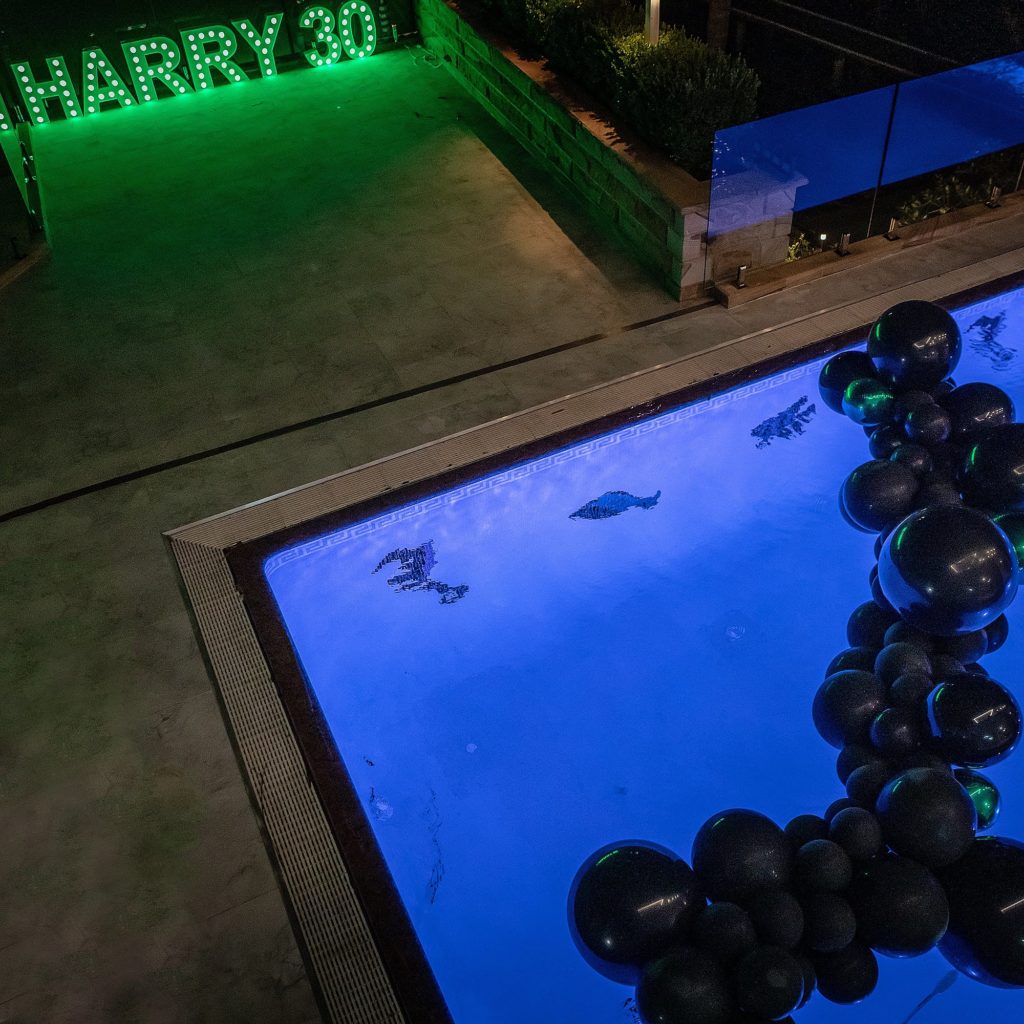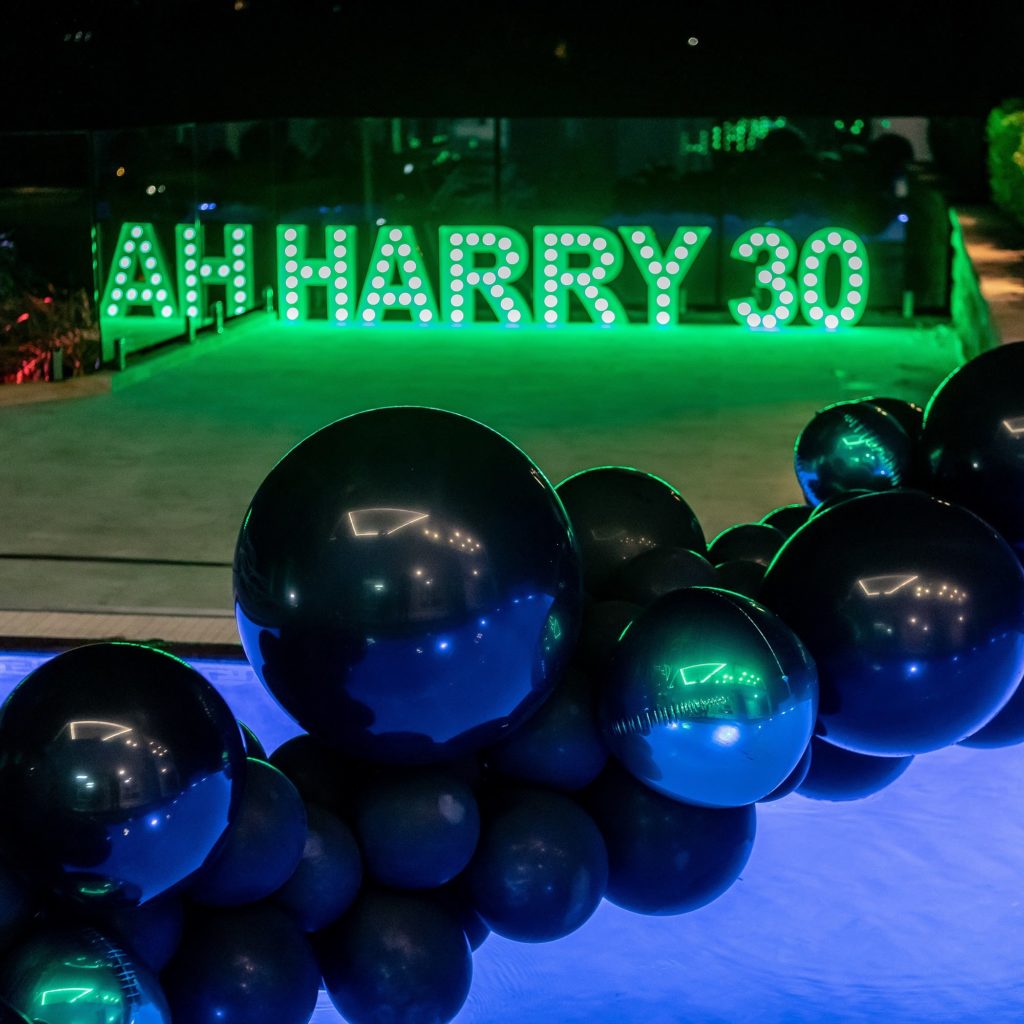 Comfort and practicality are big things we pride ourselves on so we made sure there was enough seating for all guests young and old.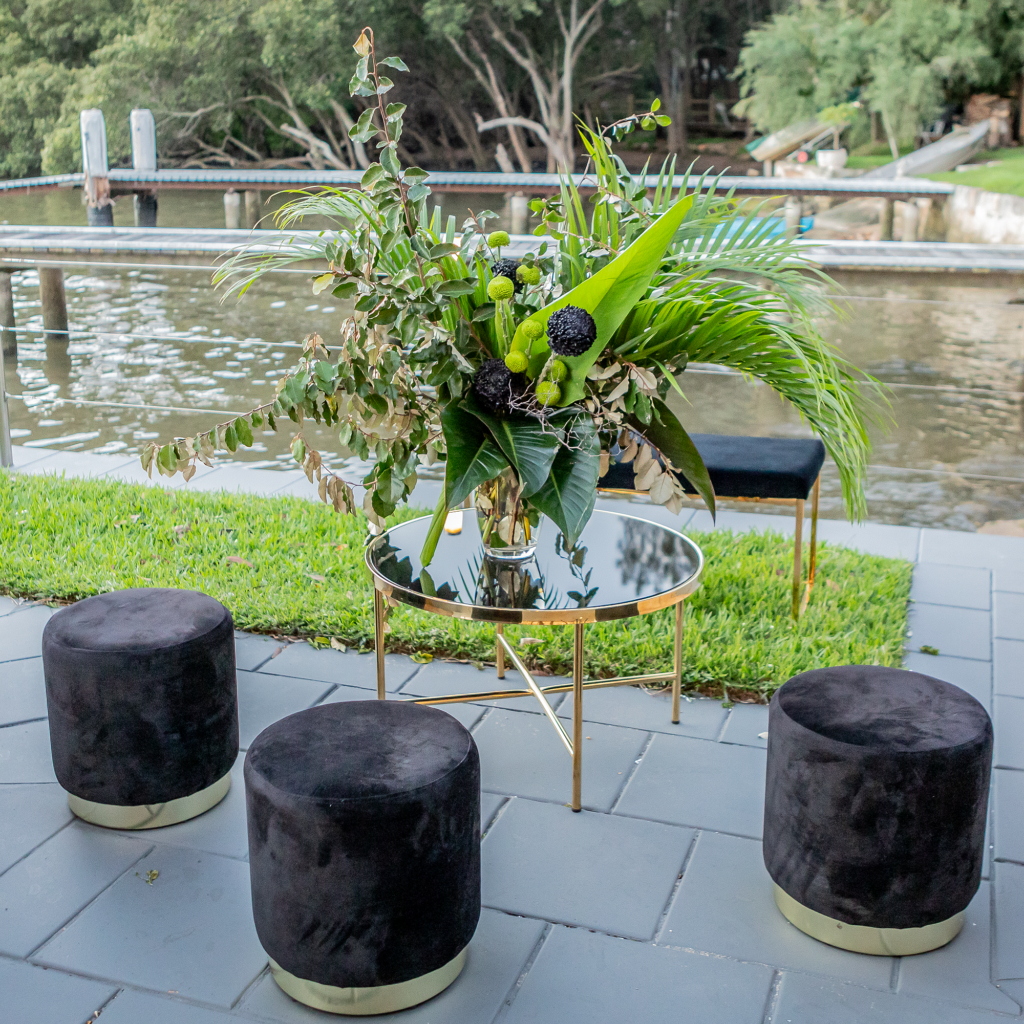 We styled the main tables with black and blue marble chargers, gold cutlery and blooms that were bursting with different shades of bright greenery contrasting beautifully against black roses. It was the perfect colour palette for this contemporary event.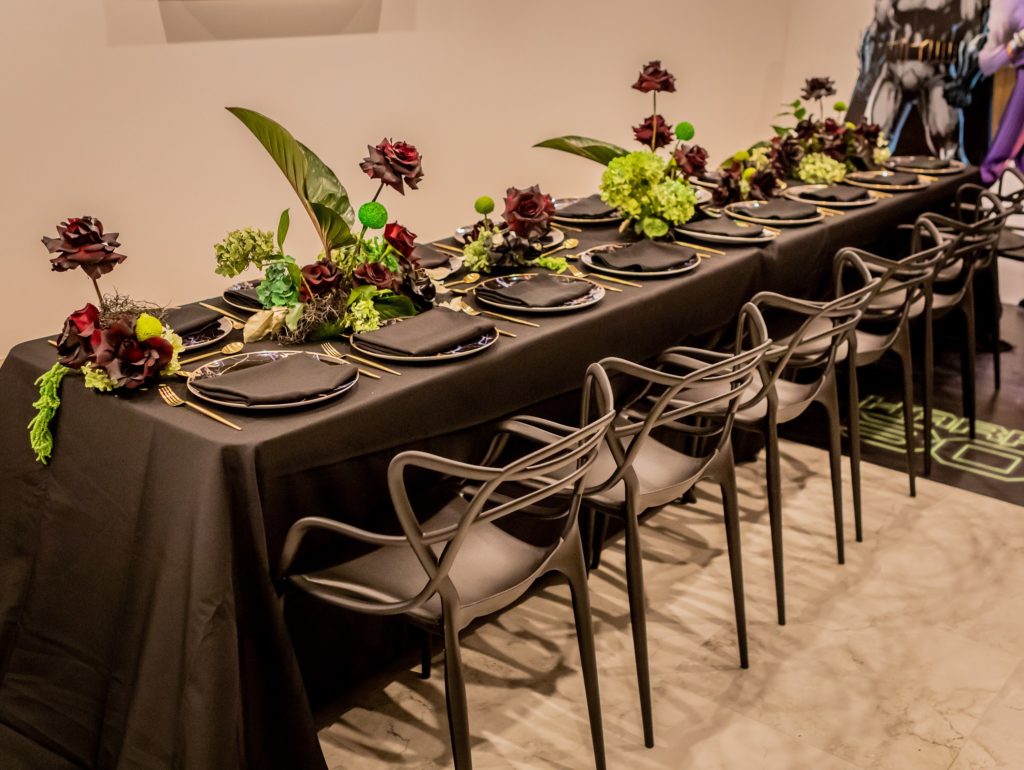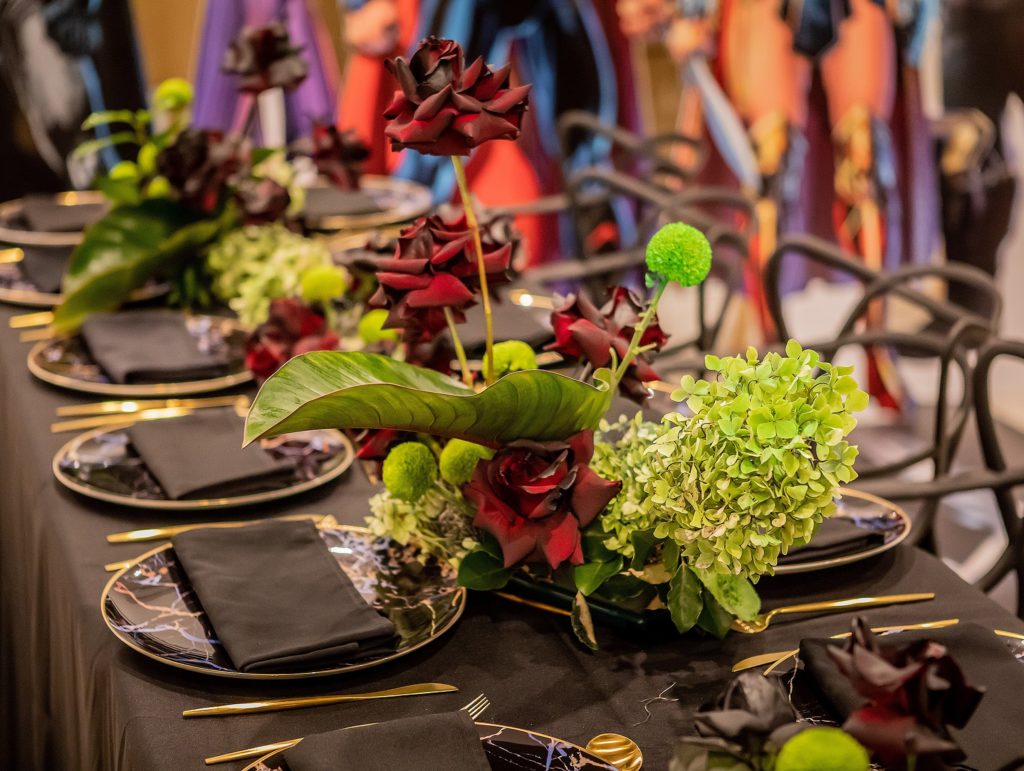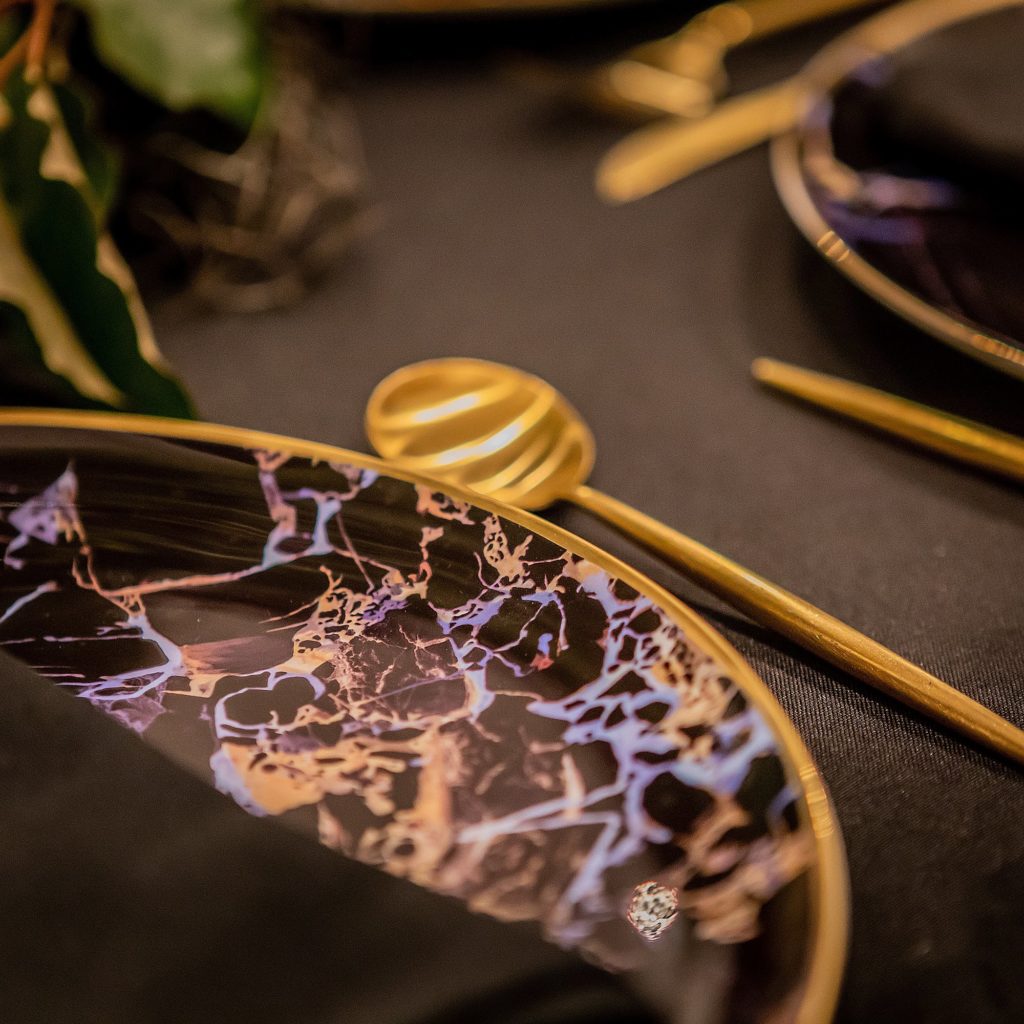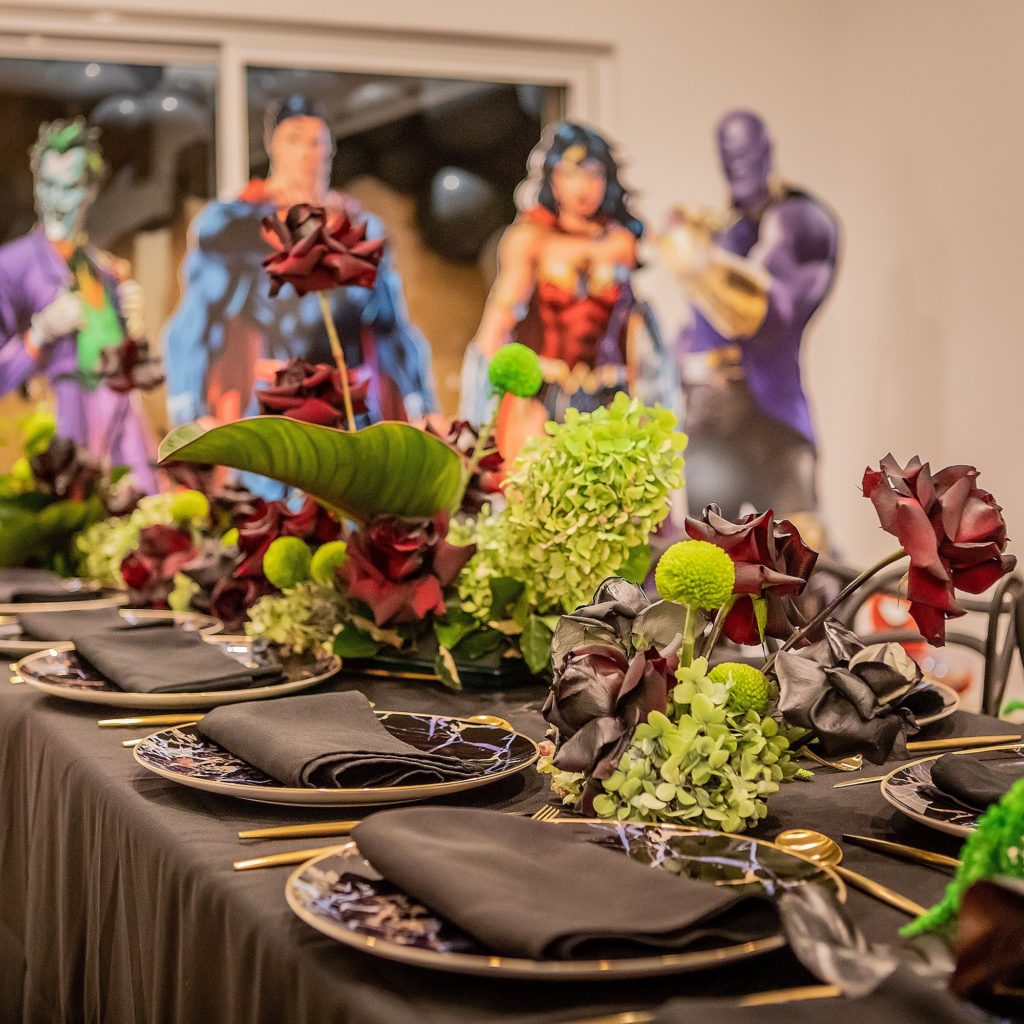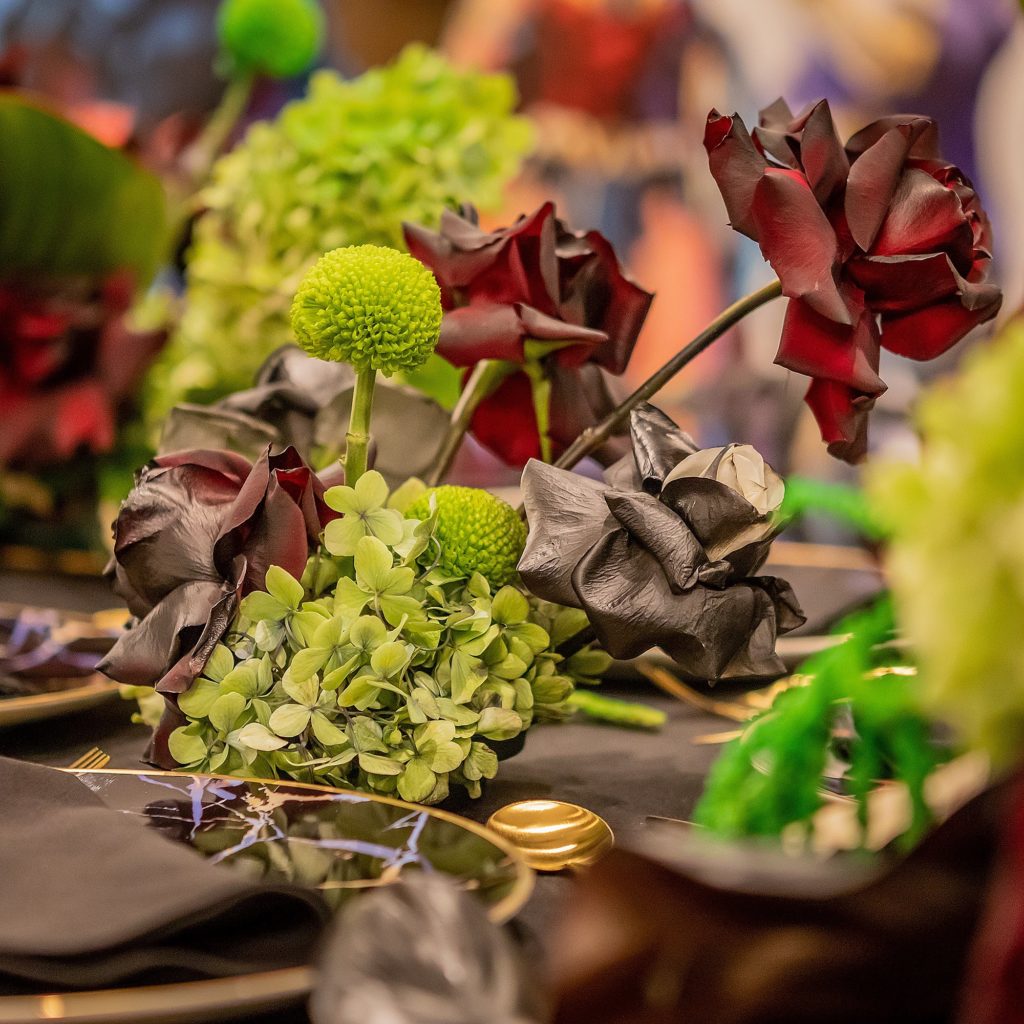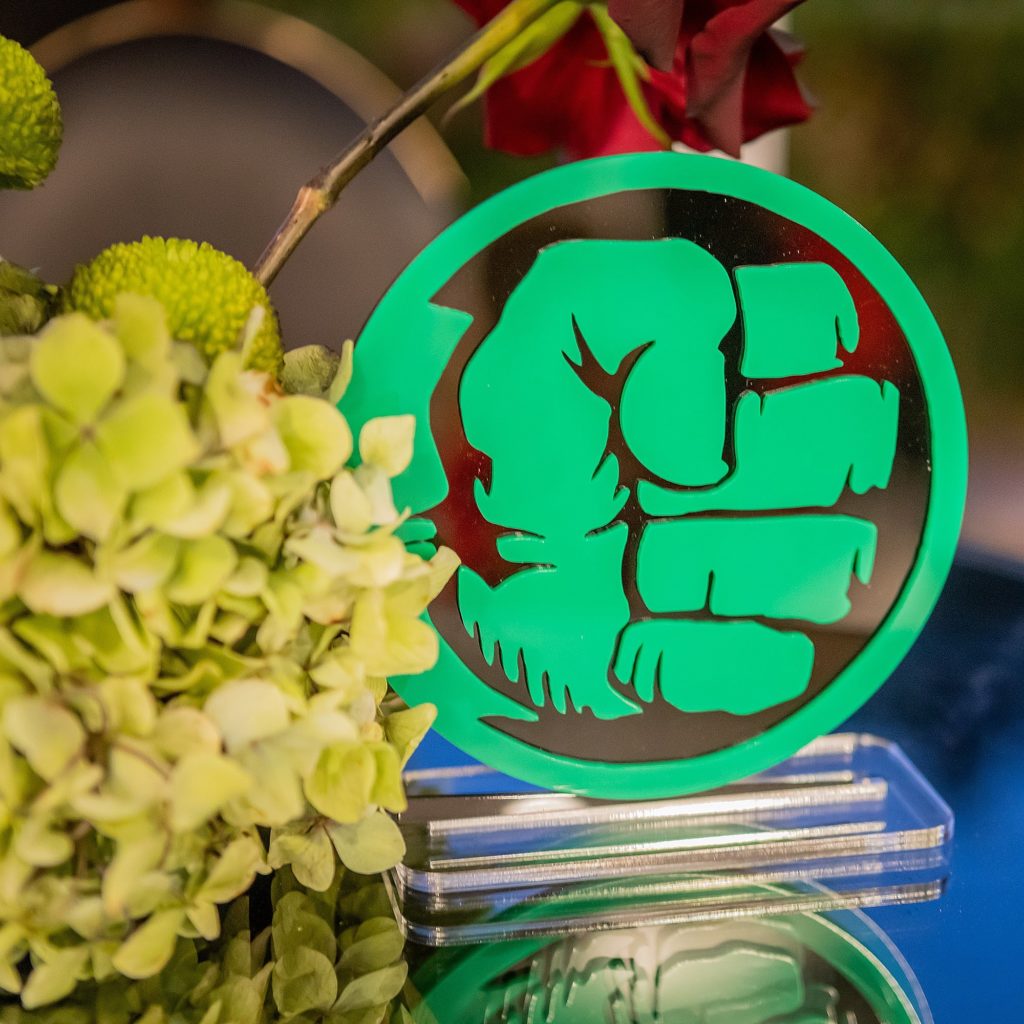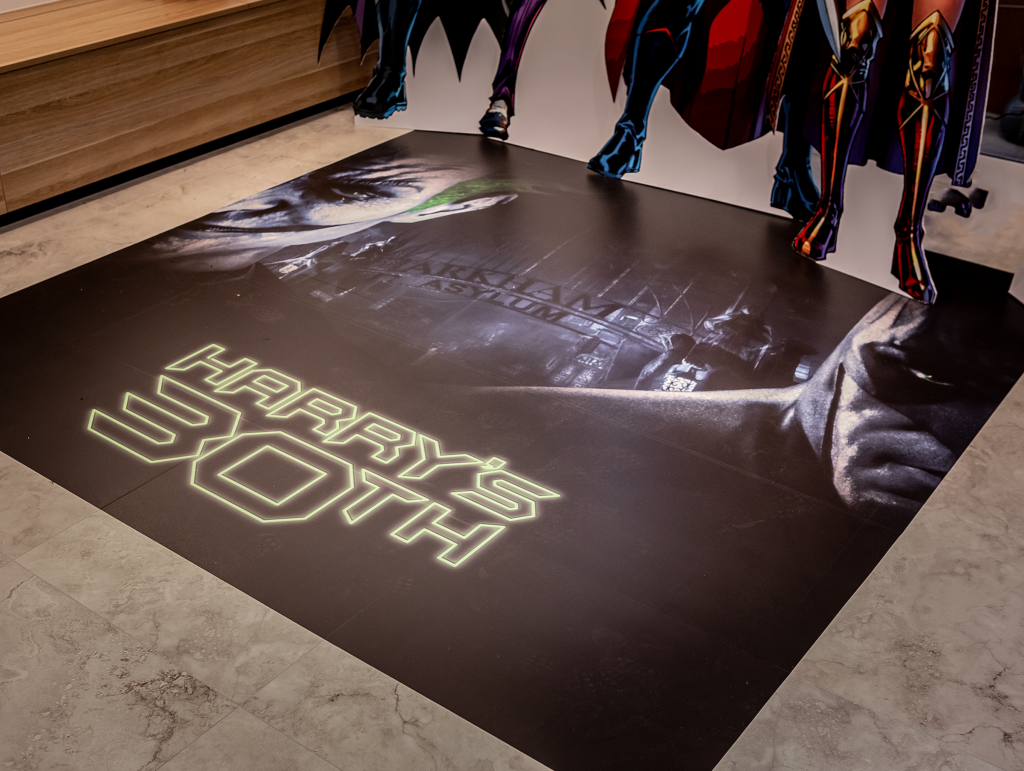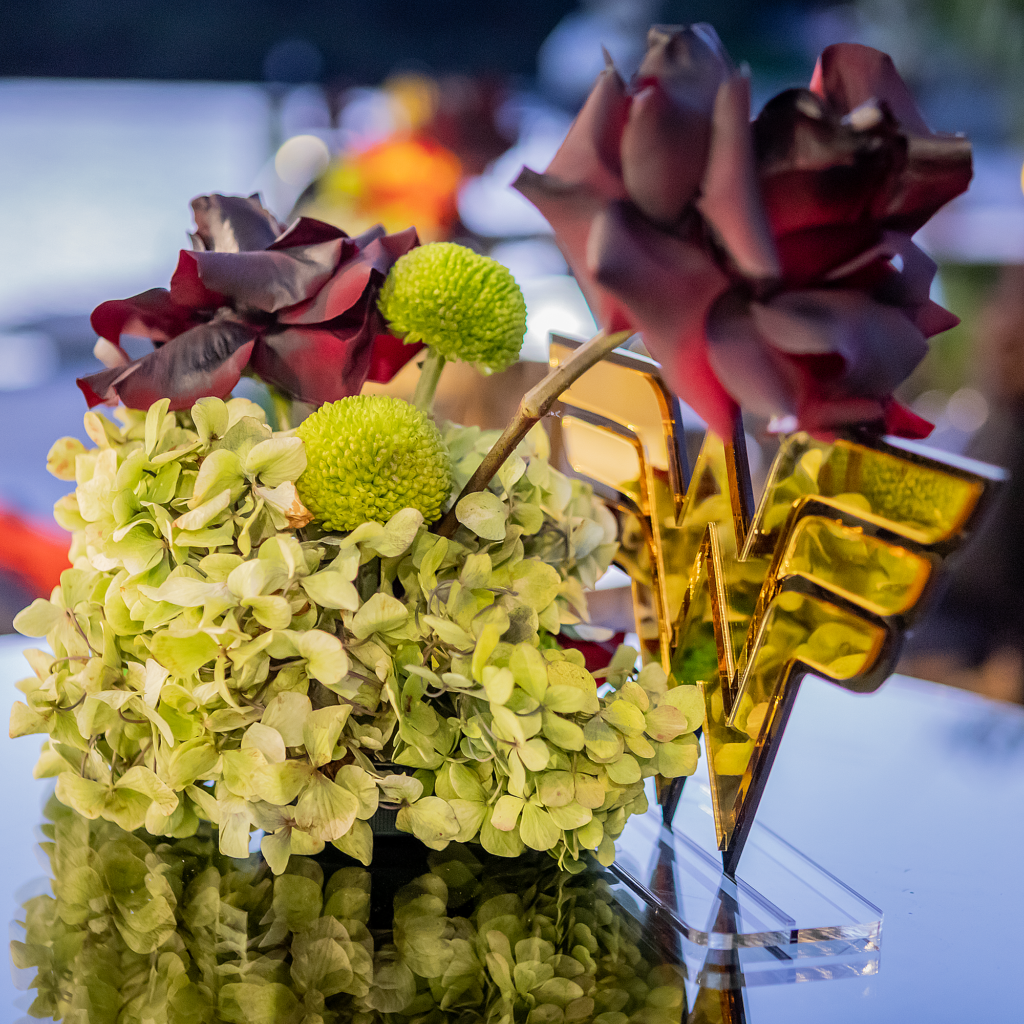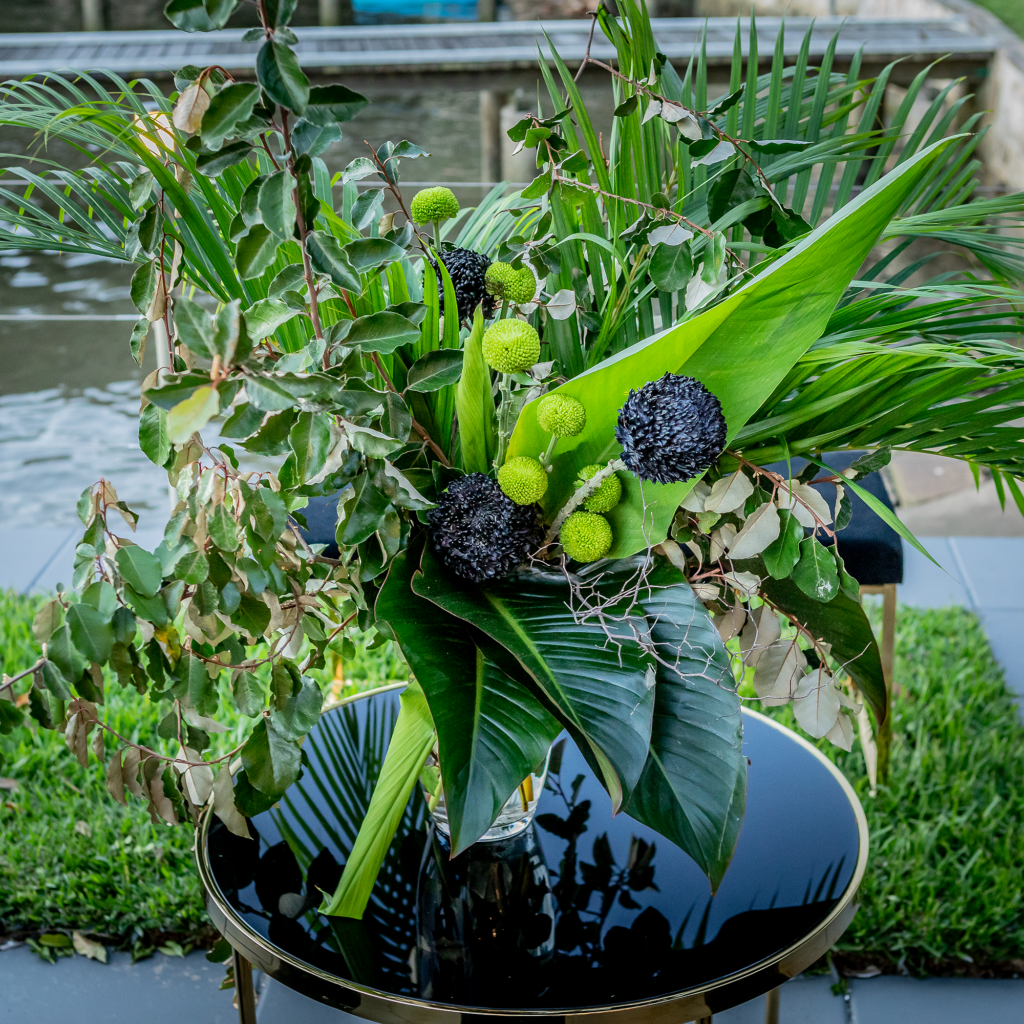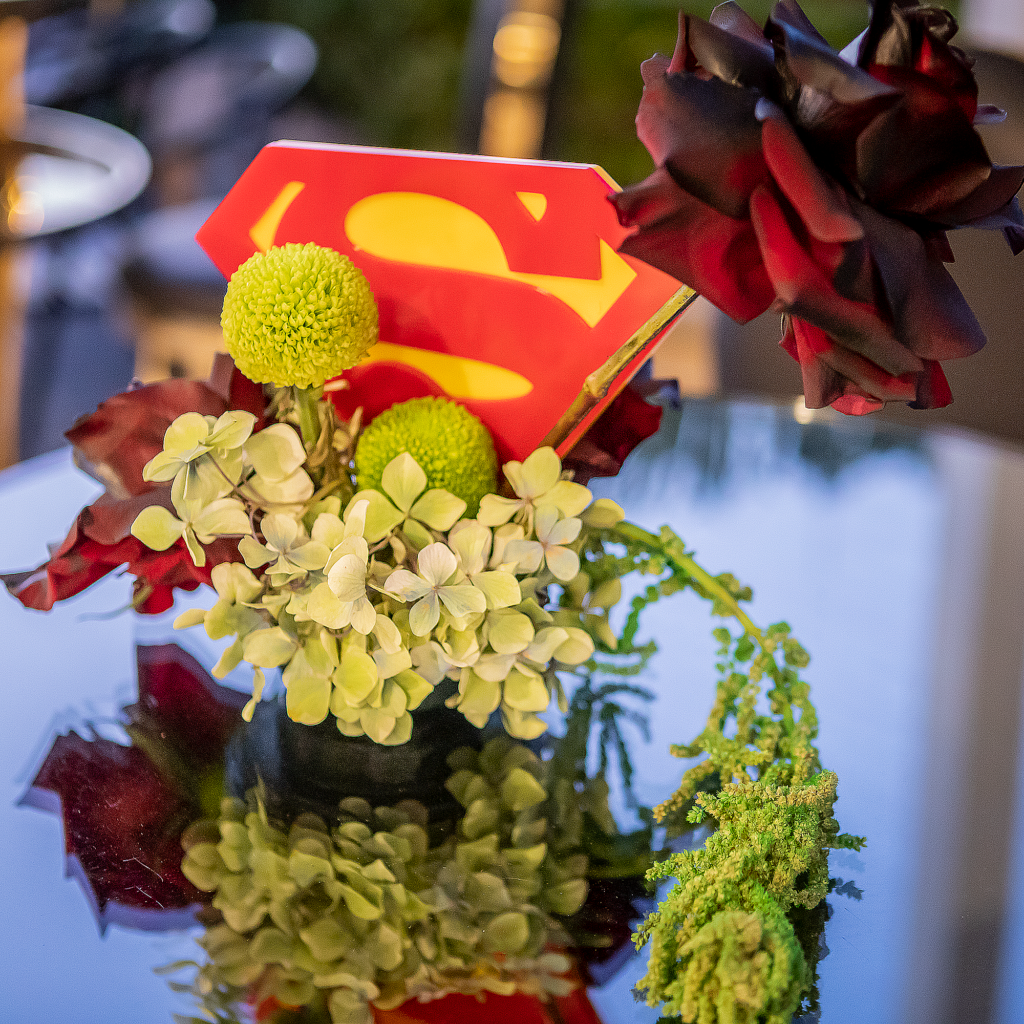 We're still in awe over this event and all the details that brought it to life!
Vendor Credits
Styling and concept | @sassevents_au
Neon sign | @sketchandetch.neon
Backdrop and cutouts | @cleverfoxprint
Custom cake table and lounge setting | @thetreasureroom_
Cake | @cakesalon
Food carts | @woofysau
Plate settings, cocktail tables and chairs | @harboursidedecorators
Florals | @azariade__
Acrylic logos | @lettersbyloulou
Light up letters | @were_all_light
Bartender | @olisxpressbar
Photographer | @symbolique_photography
Balloons | @quirkyballoons
You can follow and get in touch with Sass Events on Facebook or Instagram