World cup fever is upon us again, and here at Confetti HQ, we have decided that it's time to explore this perennial fave kid's theme. But rather than your standard green with white, we decided to try and hunt around for some unique renditions of this theme. So here it is. The best ideas for how to host the coolest soccer party around!
Starting with a bang with this edible extravaganza Ronaldo cake by cake_annieioannides. Loving the geometry!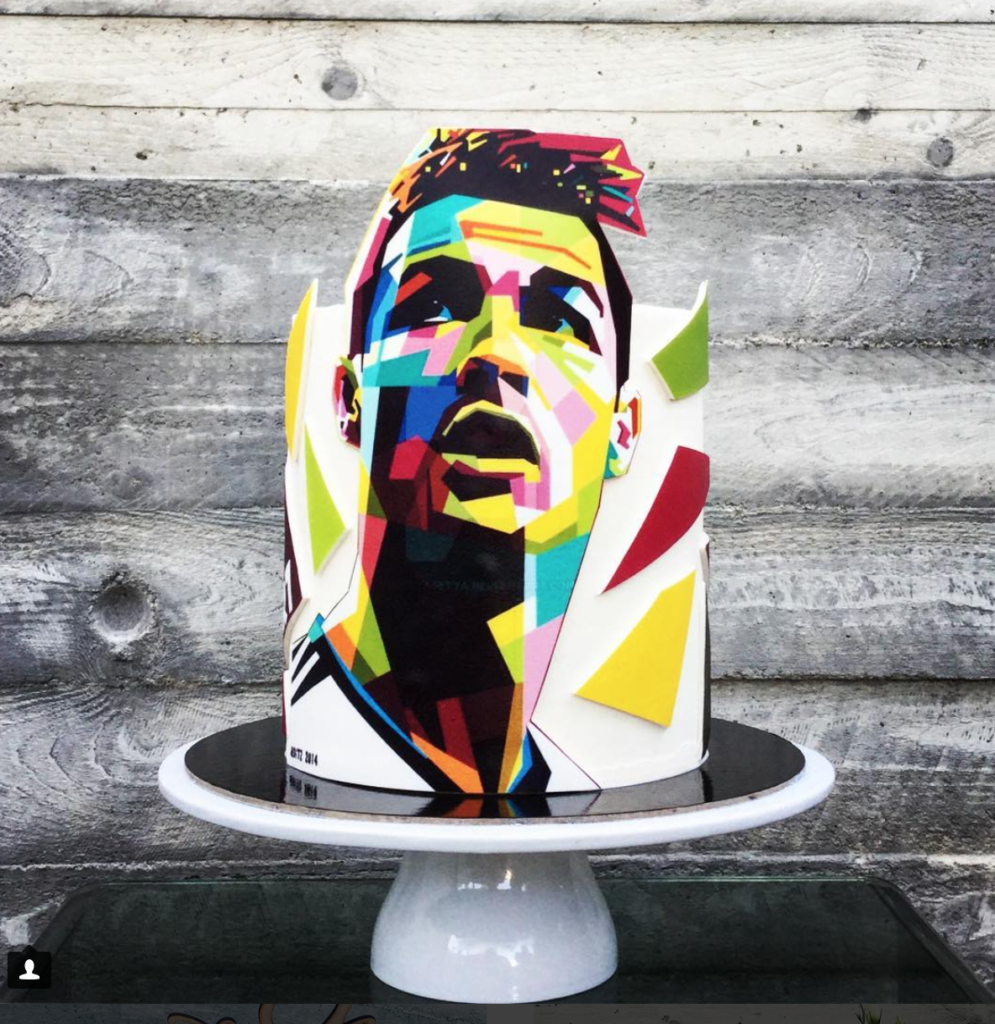 Next up… Xavier's 6th birthday party. Seriously, check this one out! That mint green, simple lines and minimal logo give it a very cool almost 80's retro vibe. Styled by Red Wagon Events and designed by Pretty and Print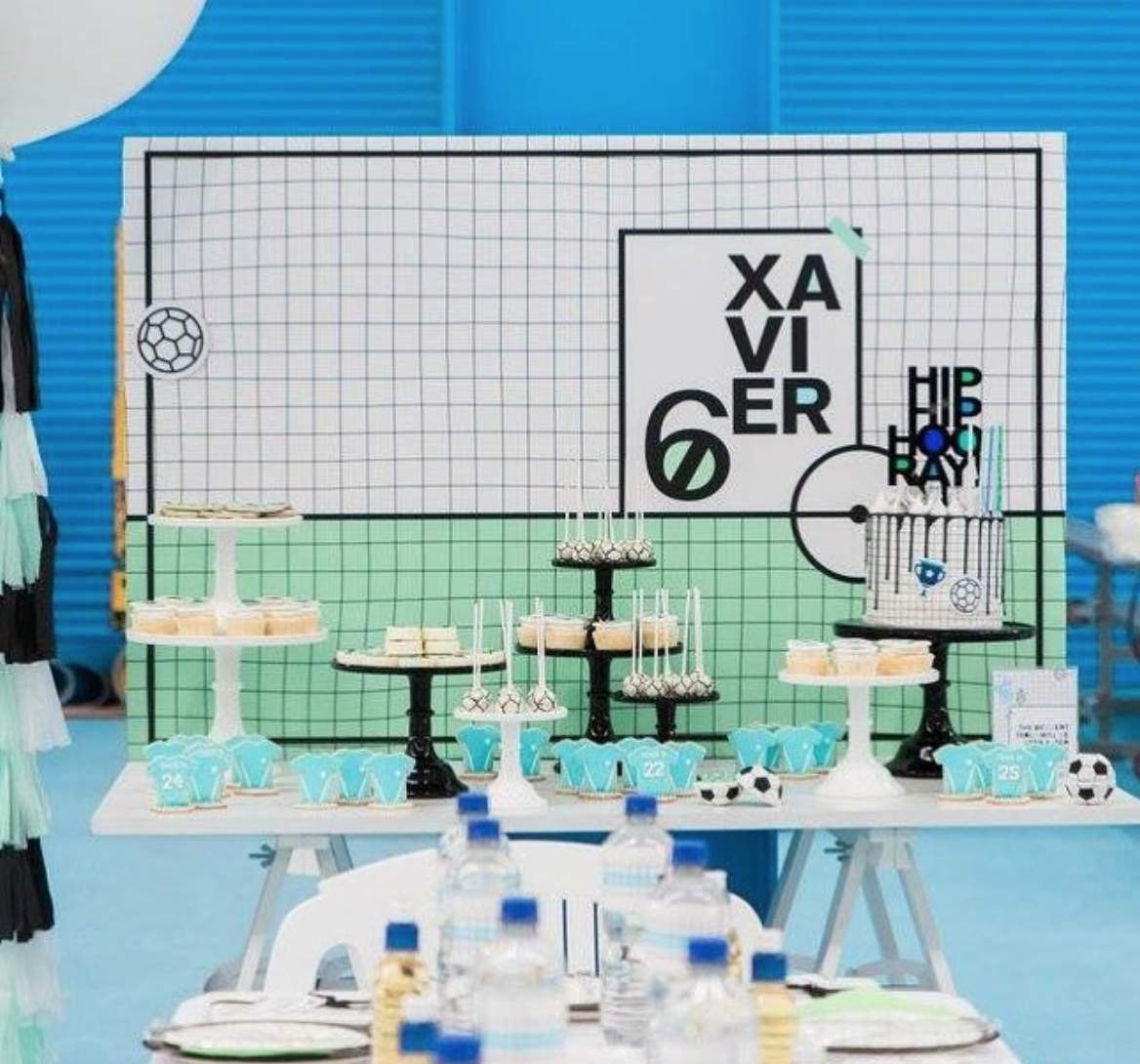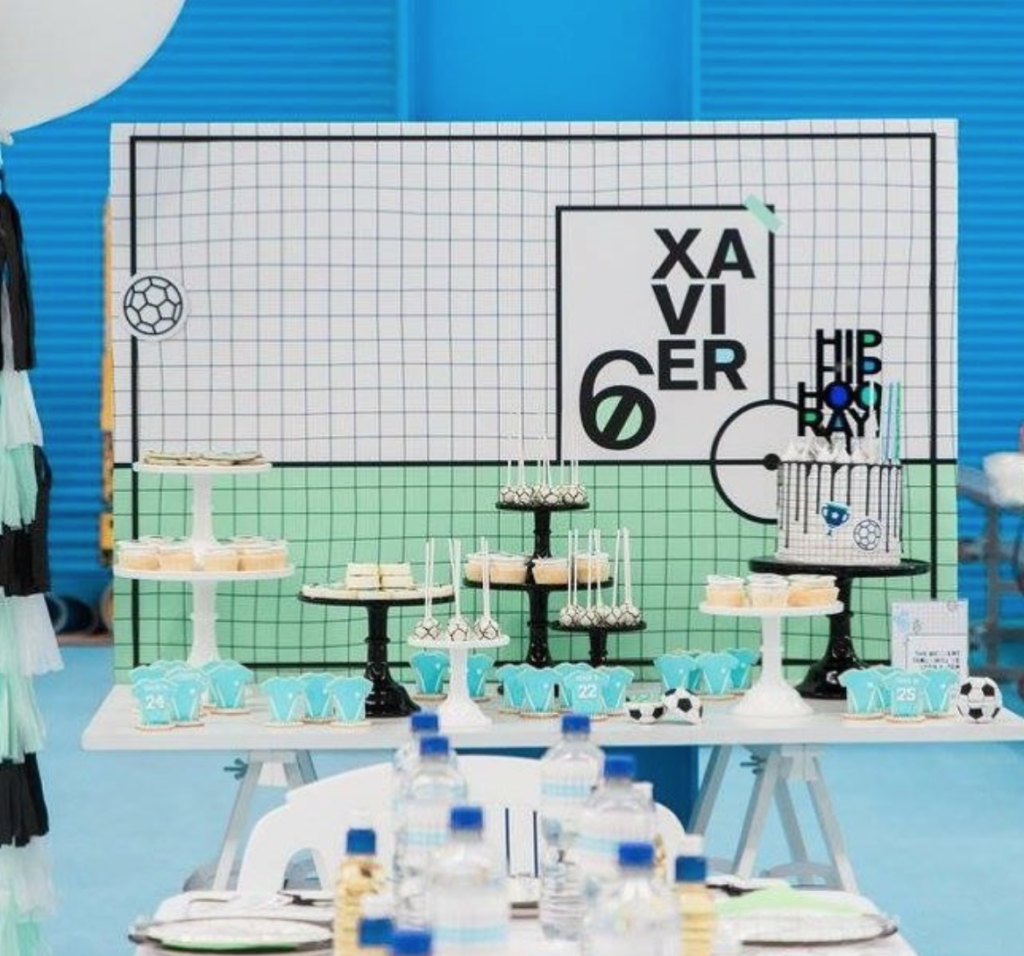 Tableware by Favor Lane Party Boutique
Cake by Sweetest Jubilee Cakes.
Cake topper Alaroch
Photo by Oy Photography
Balloons by Boutique Balloons Melbourne
Cake pops by Desset Menu Please
Cookies Zahari by Dina
OK, how cool are these DIY drink stirrers? I want to make them! They're via Oh Happy Day.
And. here is some soccer inspo in pink for a change, a topper by Kaivalya Designs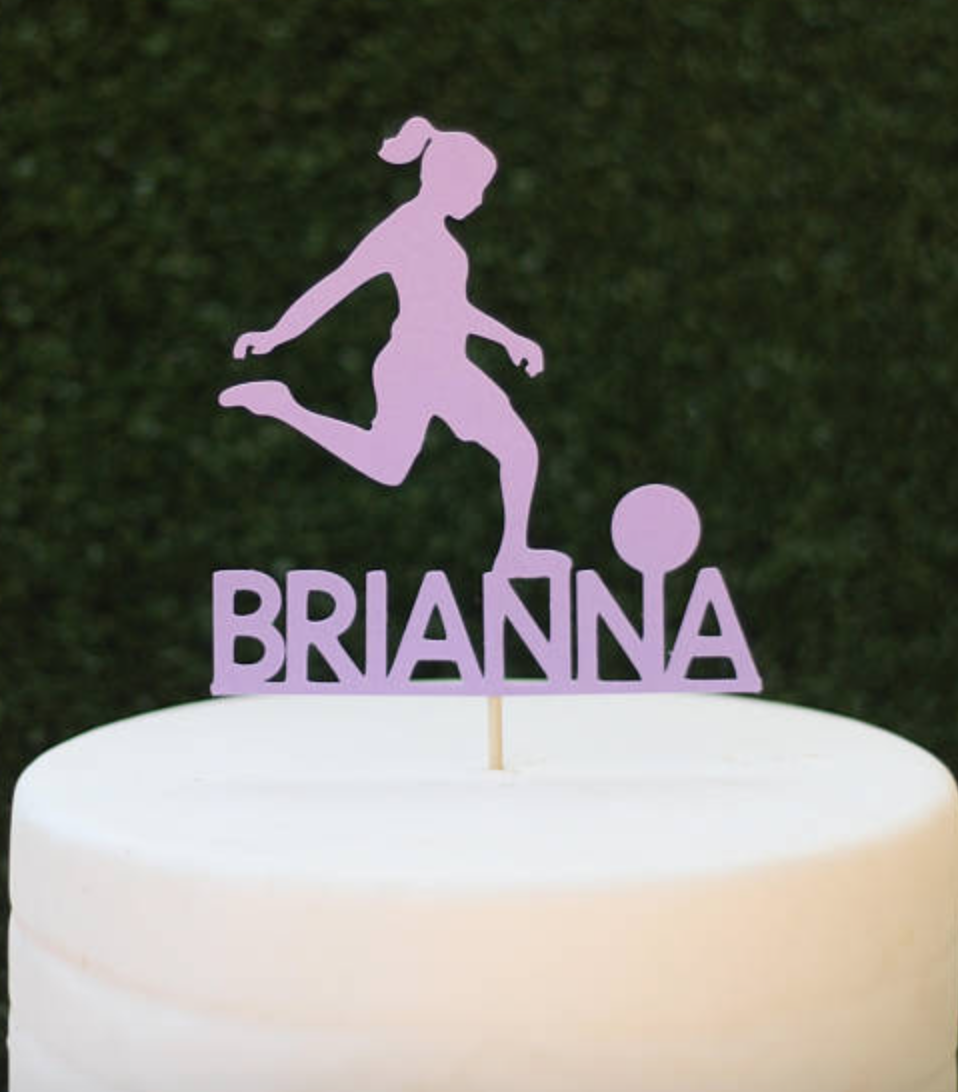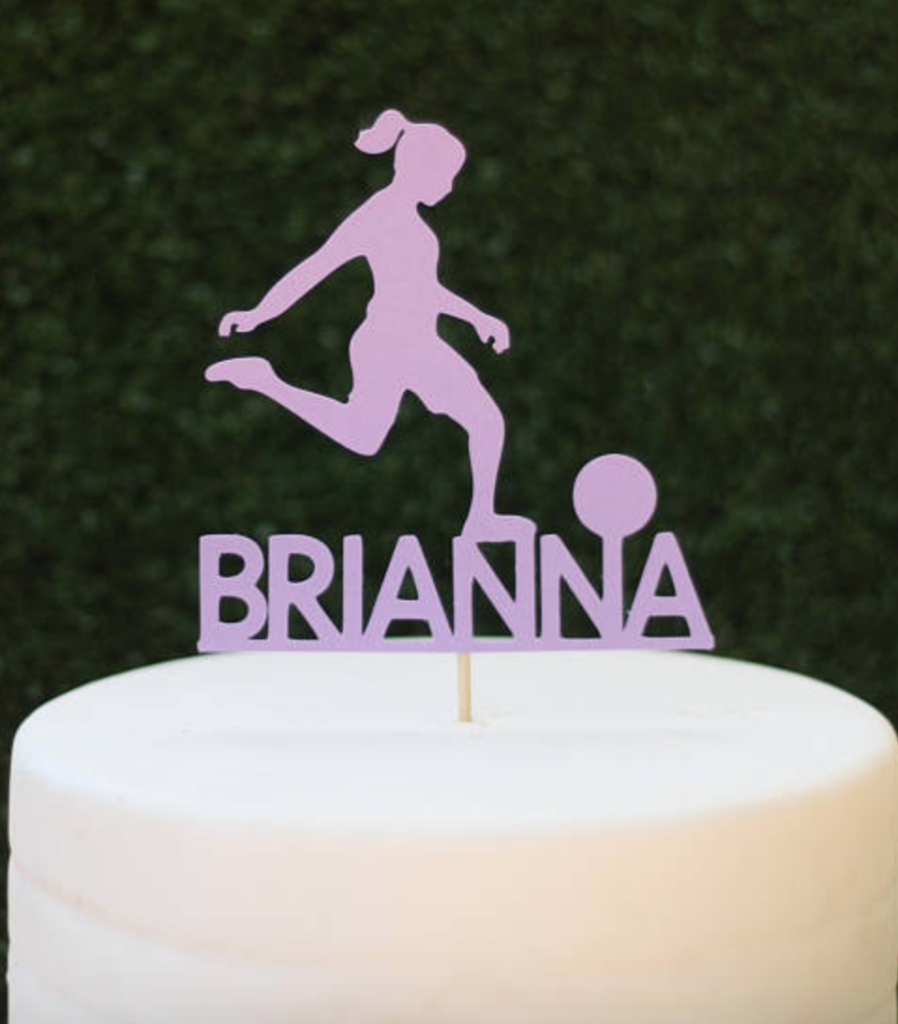 Pretty clever use of swirls and sprinkles to create soccer ball effects in these dessert cups here! This party also has a minimal monochrome vibe which I LOVE too. From Pekados Miami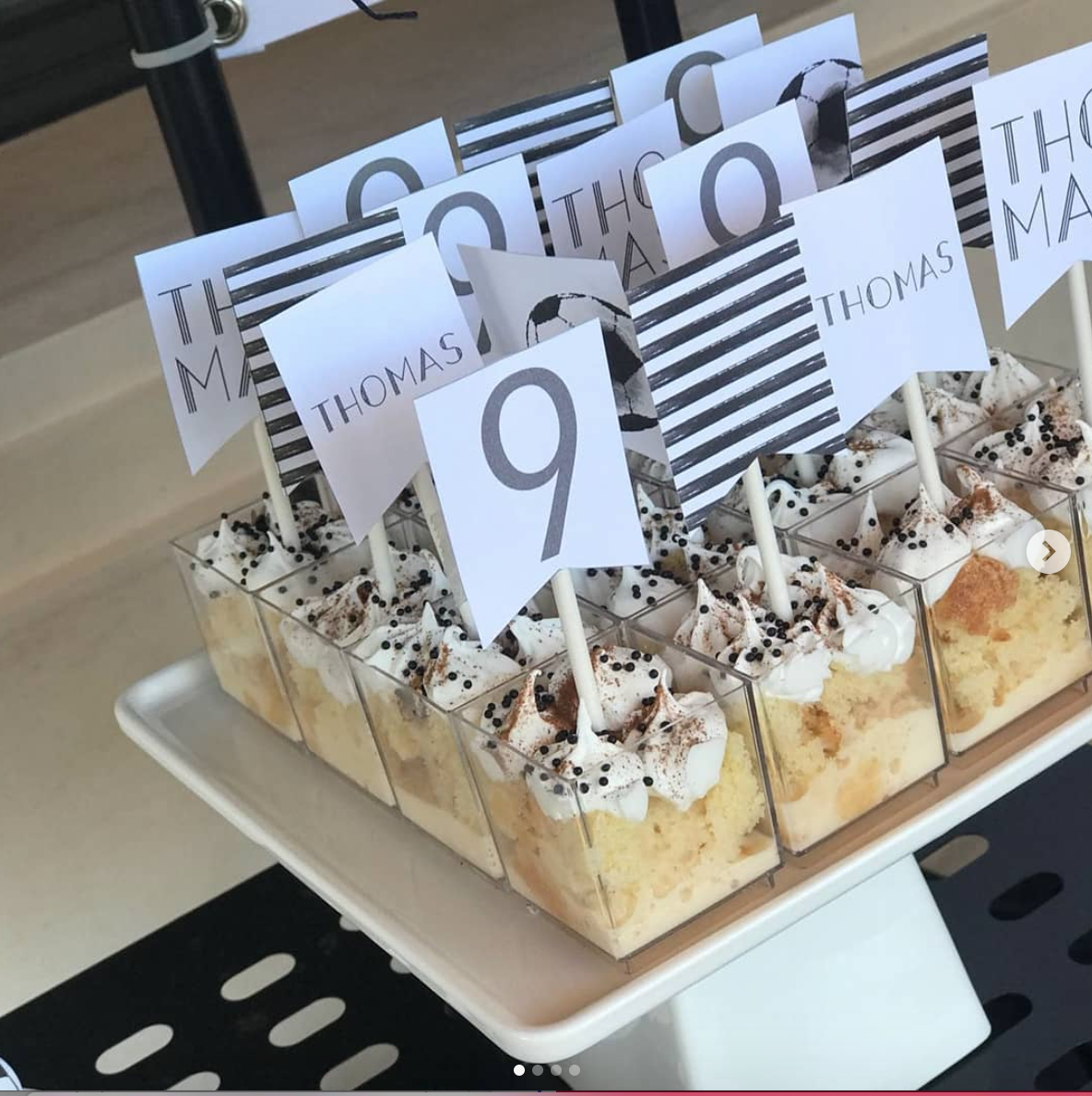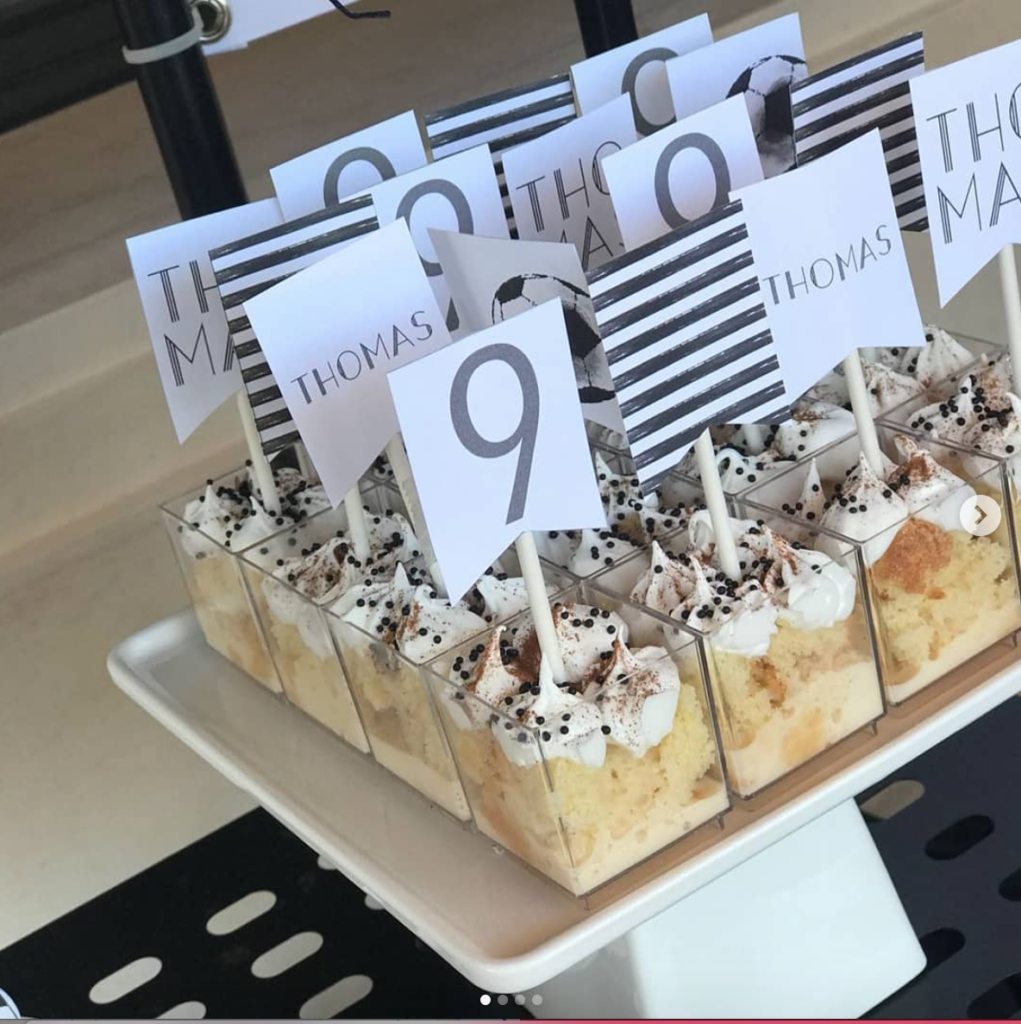 Loving the fun vibe here from a stylist in Brazil. Well, Brazilians know soccer, and they know how to party!
Check out these invites. Just fill in and send! Too easy right? These are by Call You George! in Geelong.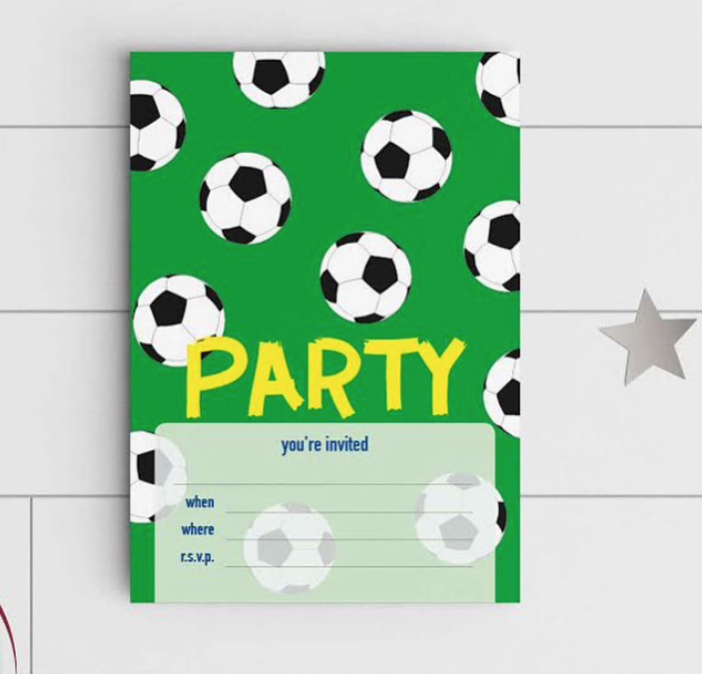 And here is another cool DIY I want to try (and actually can be modified for so many themes)!
Finally, been crushing on this party for so long! Again, loving the hexagonal geo- vibes. The party was styled by Enchanted Party Hire in Brisbane.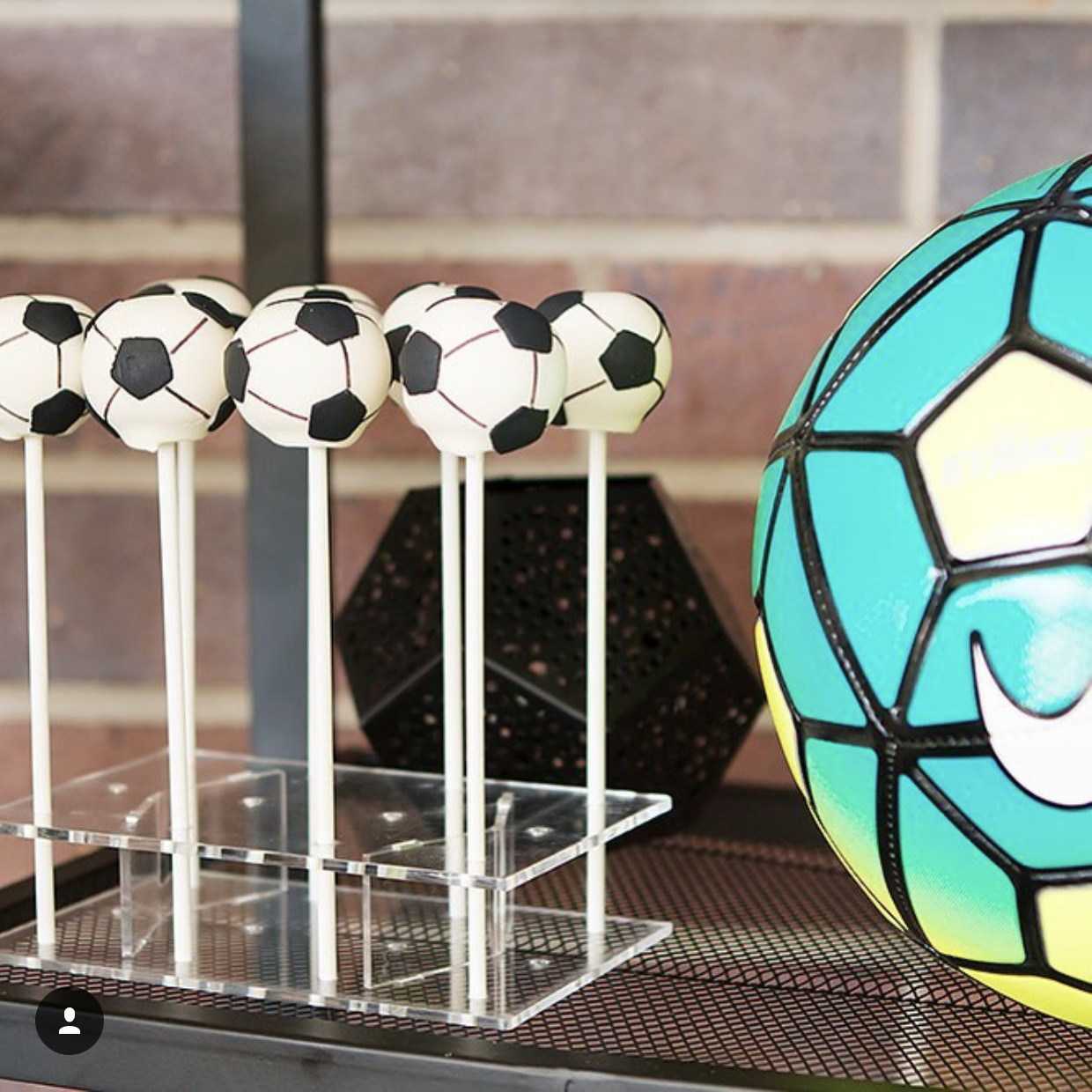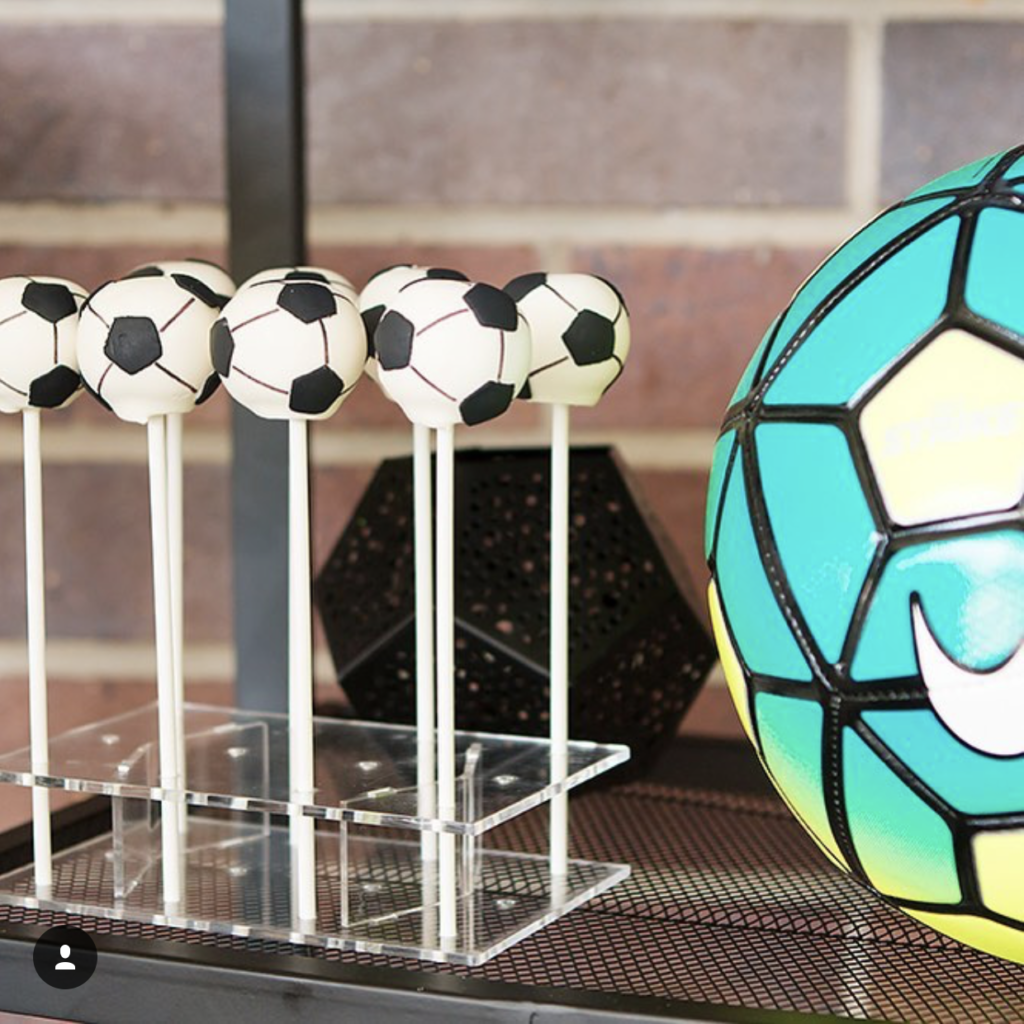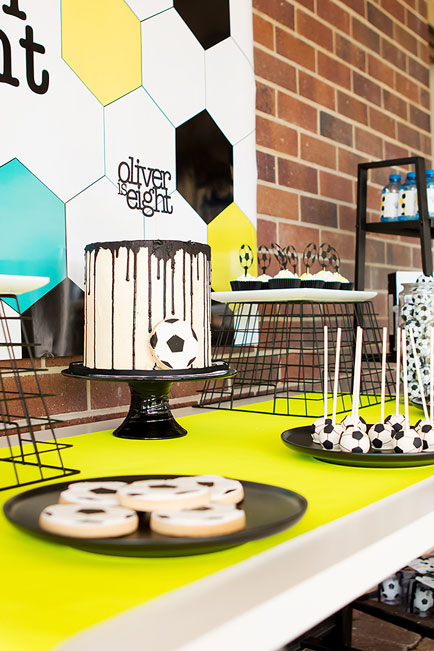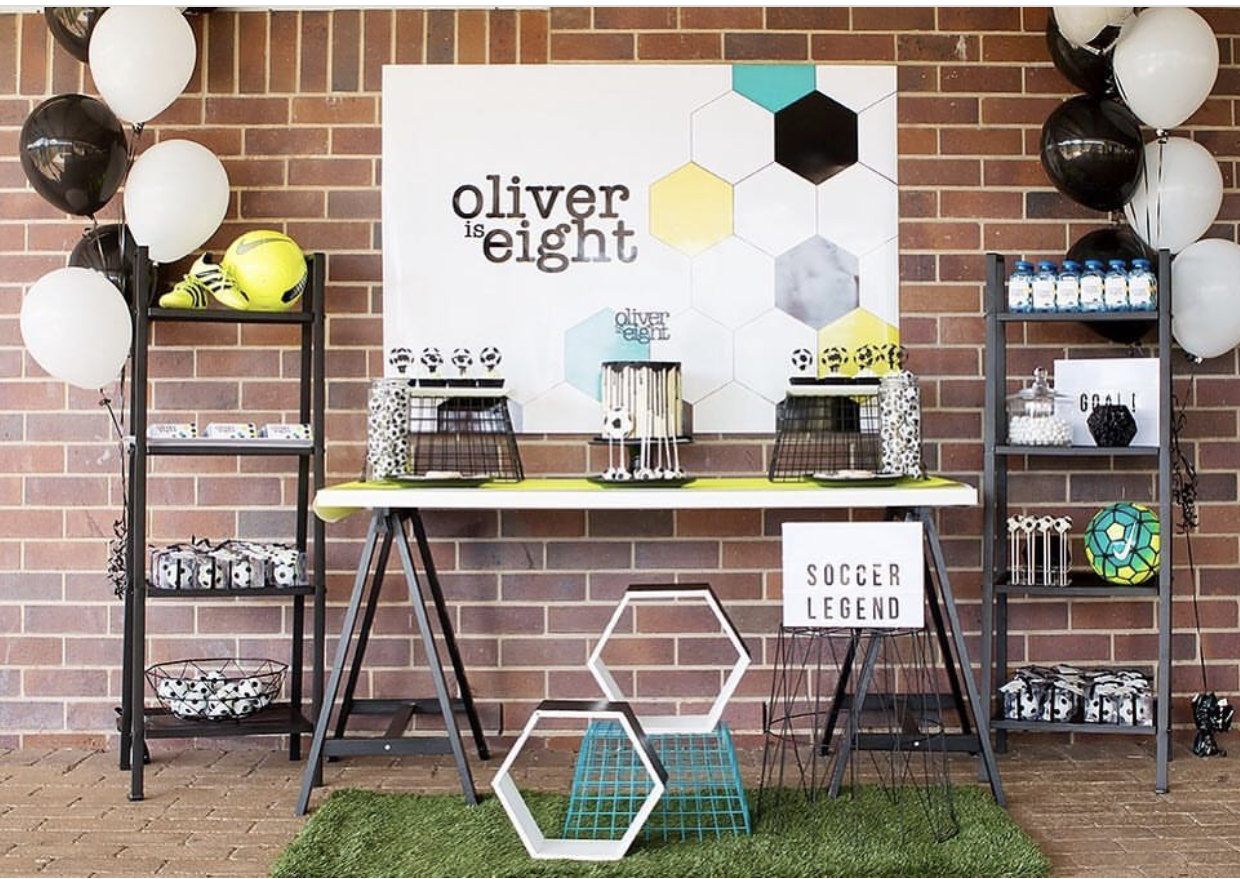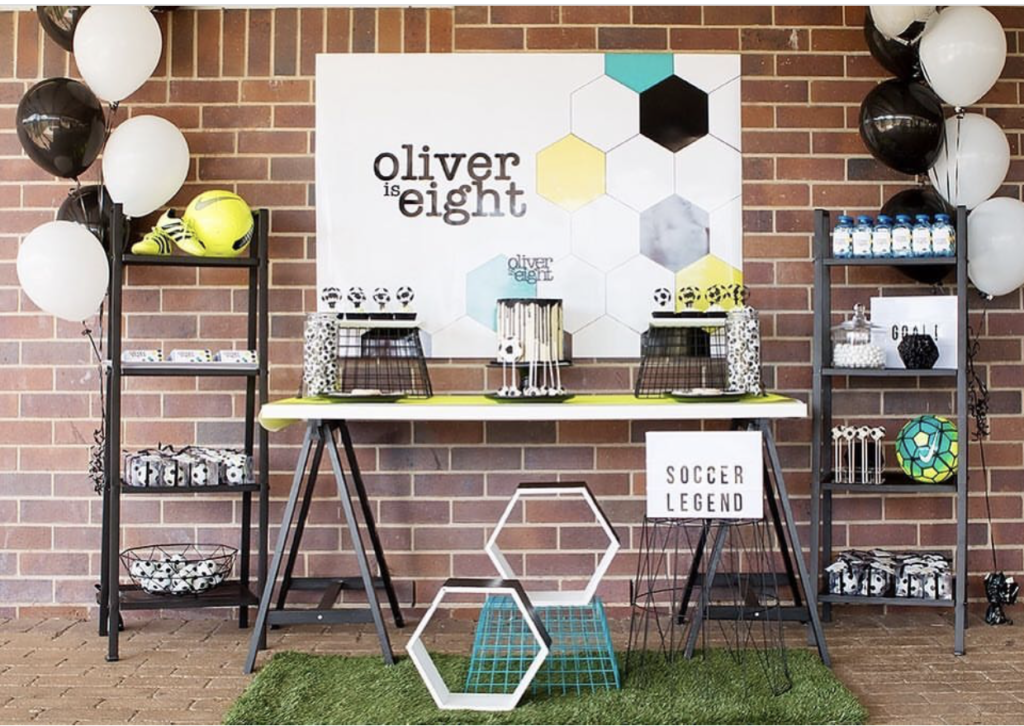 Credits for above party:
Soccer cookies by I Luv Cake
Photography by Tamsyn Riley Photography
Graphics Milly Boo Design
Cake pops by Cake Pop House
Hope you enjoy the world cup! Go Socceroos!