Gayle of Eninkma in Melbourne recently got to create some cool designs for Jakobi's AFL Aussie Rules Football Ace Party. The colour scheme featured green, blue, white and red and featured many teams from the AFL. Read on for the details of Jakobi's AFL themed party as recounted by Gayle.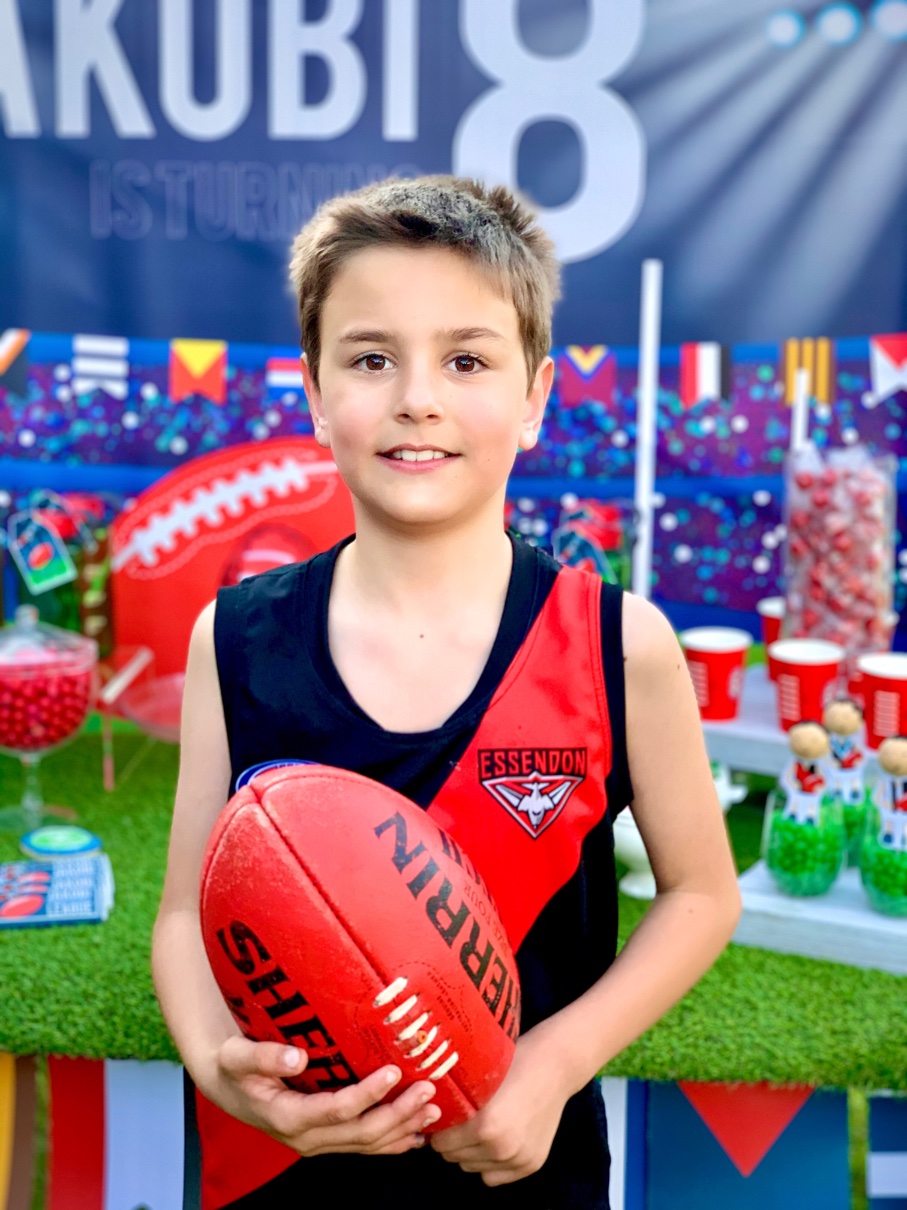 Like many other pre-teen boys in our country, Jakobi has been totally absorbed in the football during Covid. One of the only professional sports that have been able to continue during this time, the popularity of it just seemed to keep growing in our household and so, Jakobi's 8th birthday could only be an Aussie Rules party.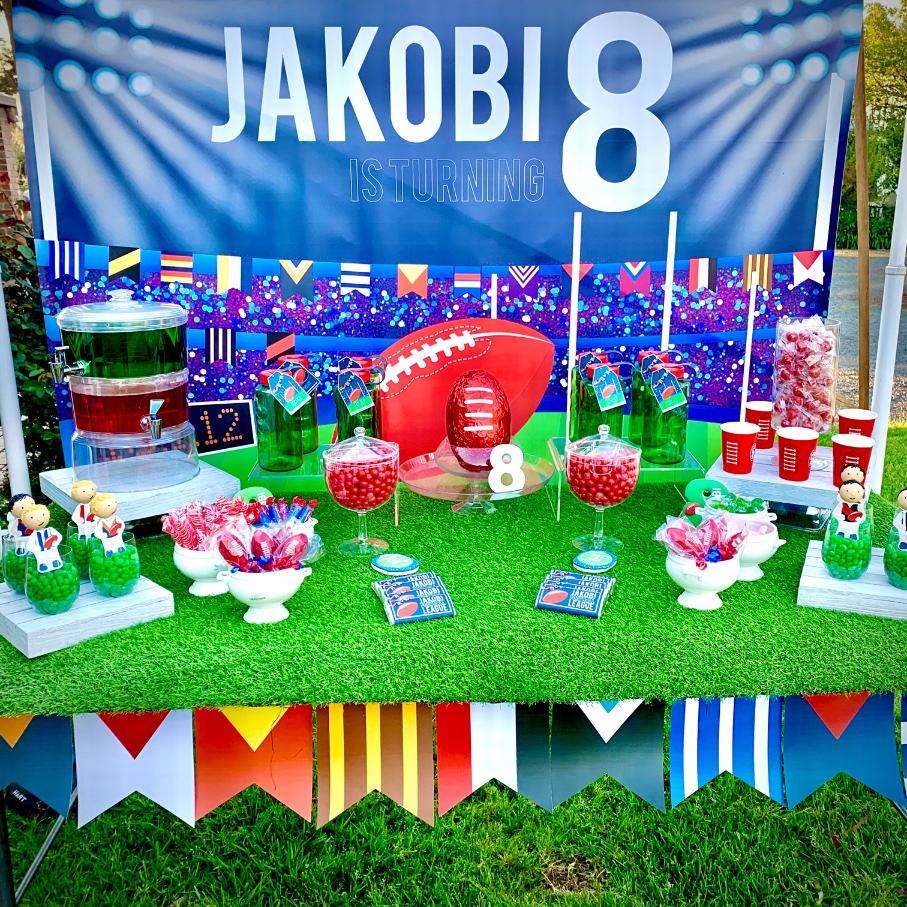 Using a palette of green for the grass and dark blue to represent a night game, the paperie by Eninkma was created first and features banners on it of every team Jakobi has watched.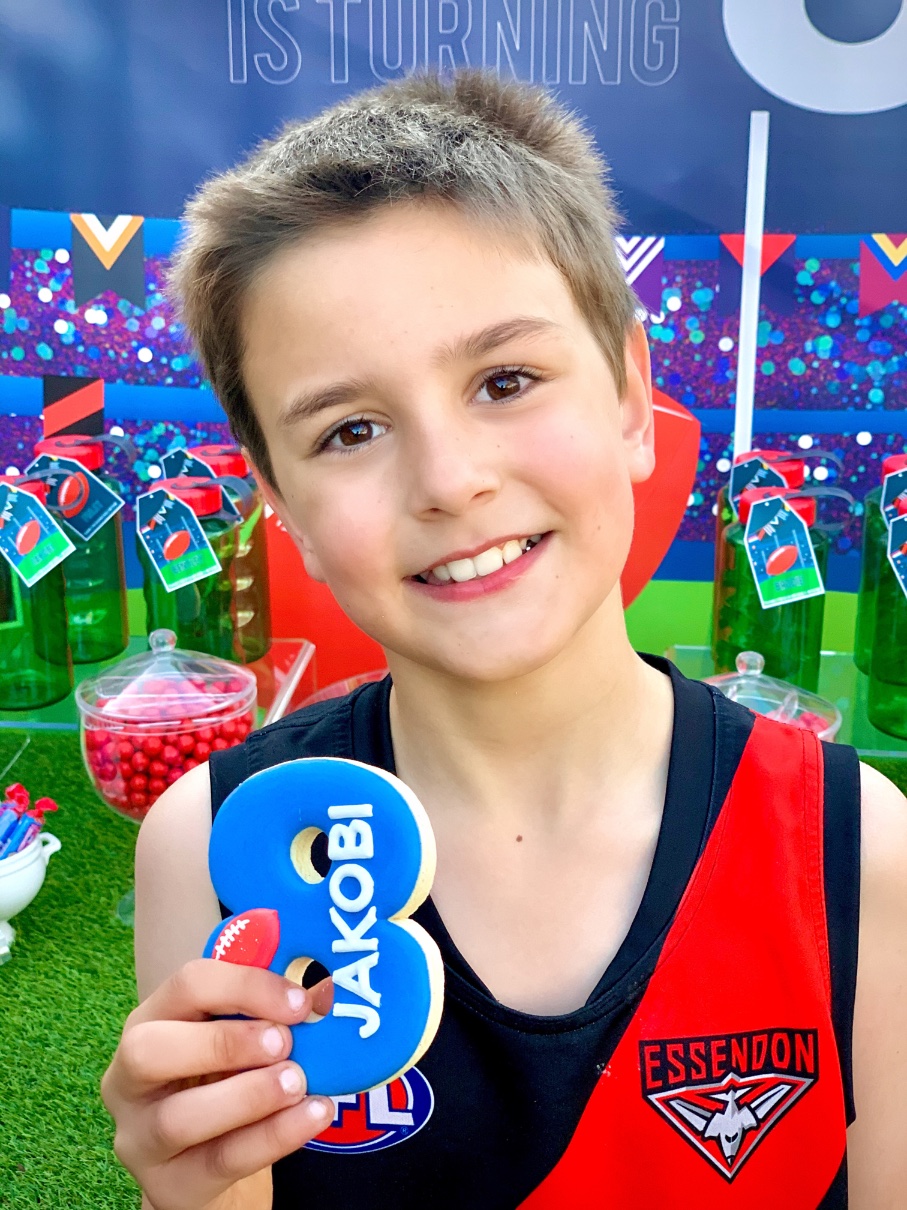 We created a football oval table from an old table that we glued grass onto and this ended up to be the perfect backdrop to Sugar Pop Bakery's stunning football player cake pops. The cookies from Patty Mac were beyond amazing, with the brief to be 'just complement the invitations'. It is safe to say that Patty not only complemented them, but created the most amazing designs that were truly amazing.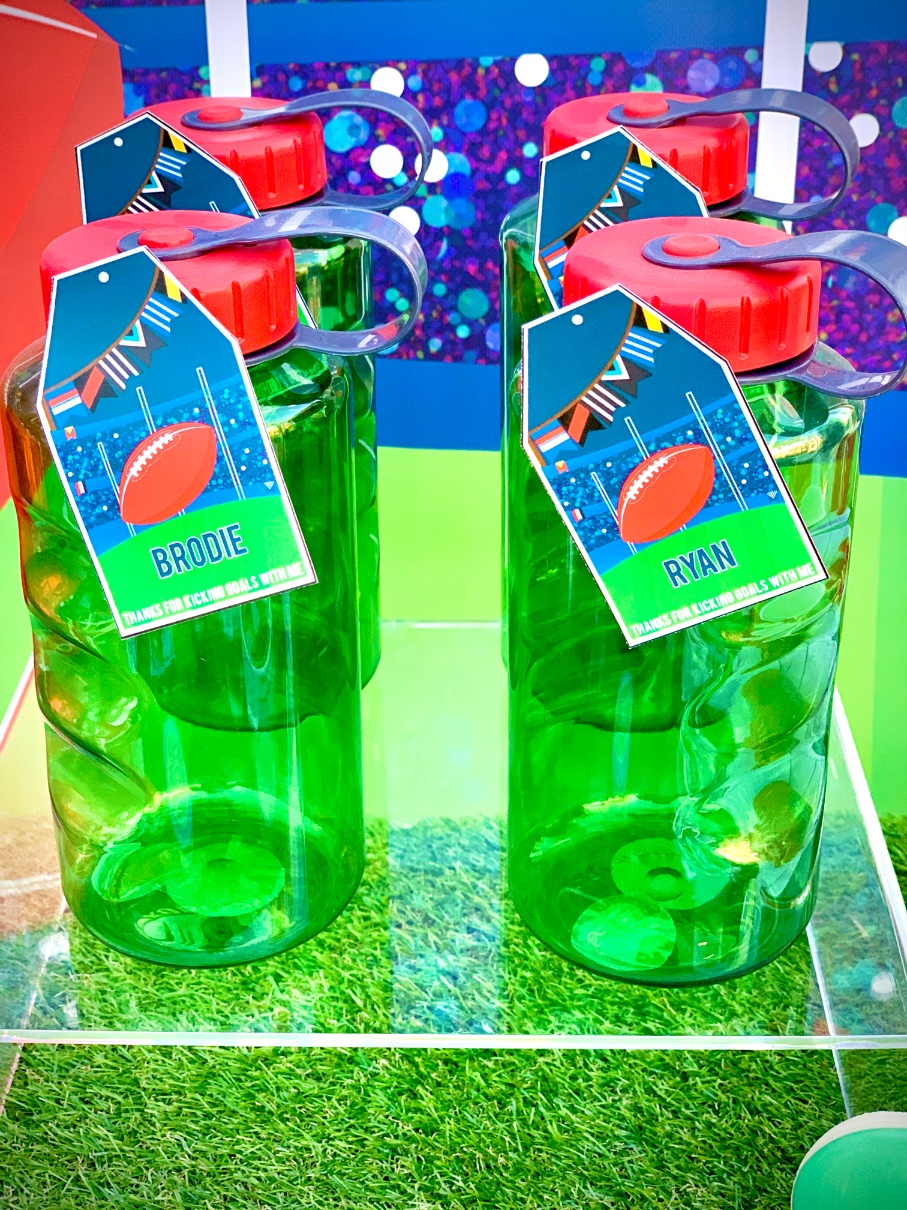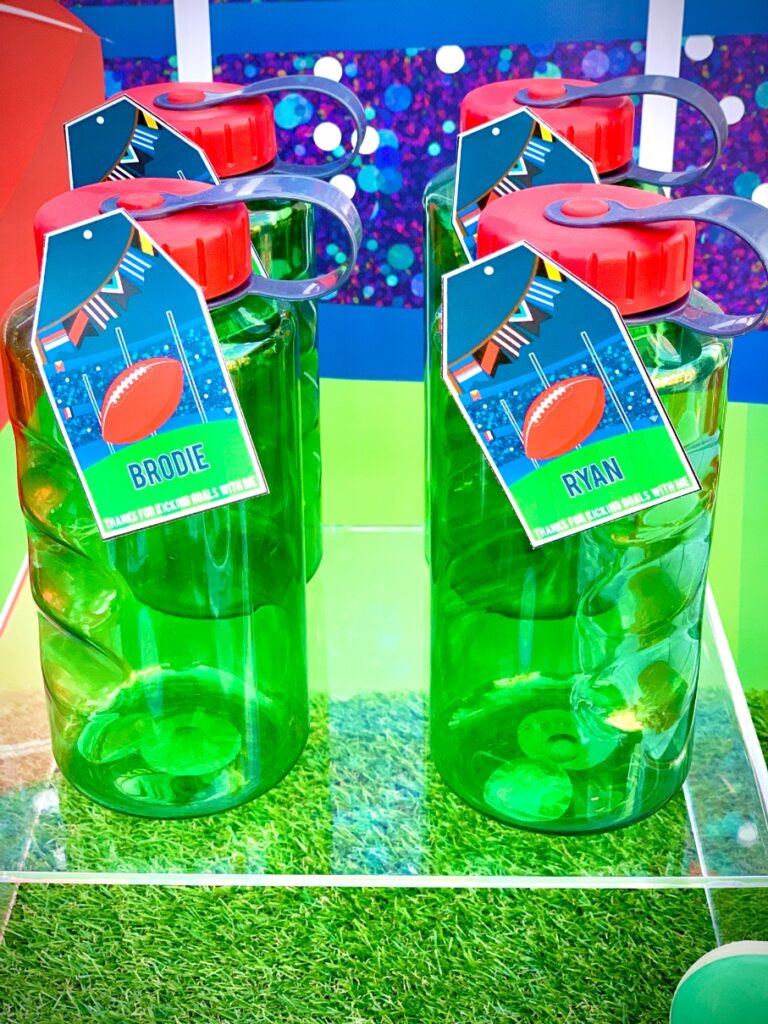 Other features of the party were football chocolates by Creative Temptations and also a nod to the amusing with Chupa Chup Melody Pops substituting in for 'umpire whistles' and lolly teeth being a substitute for 'mouthguards'.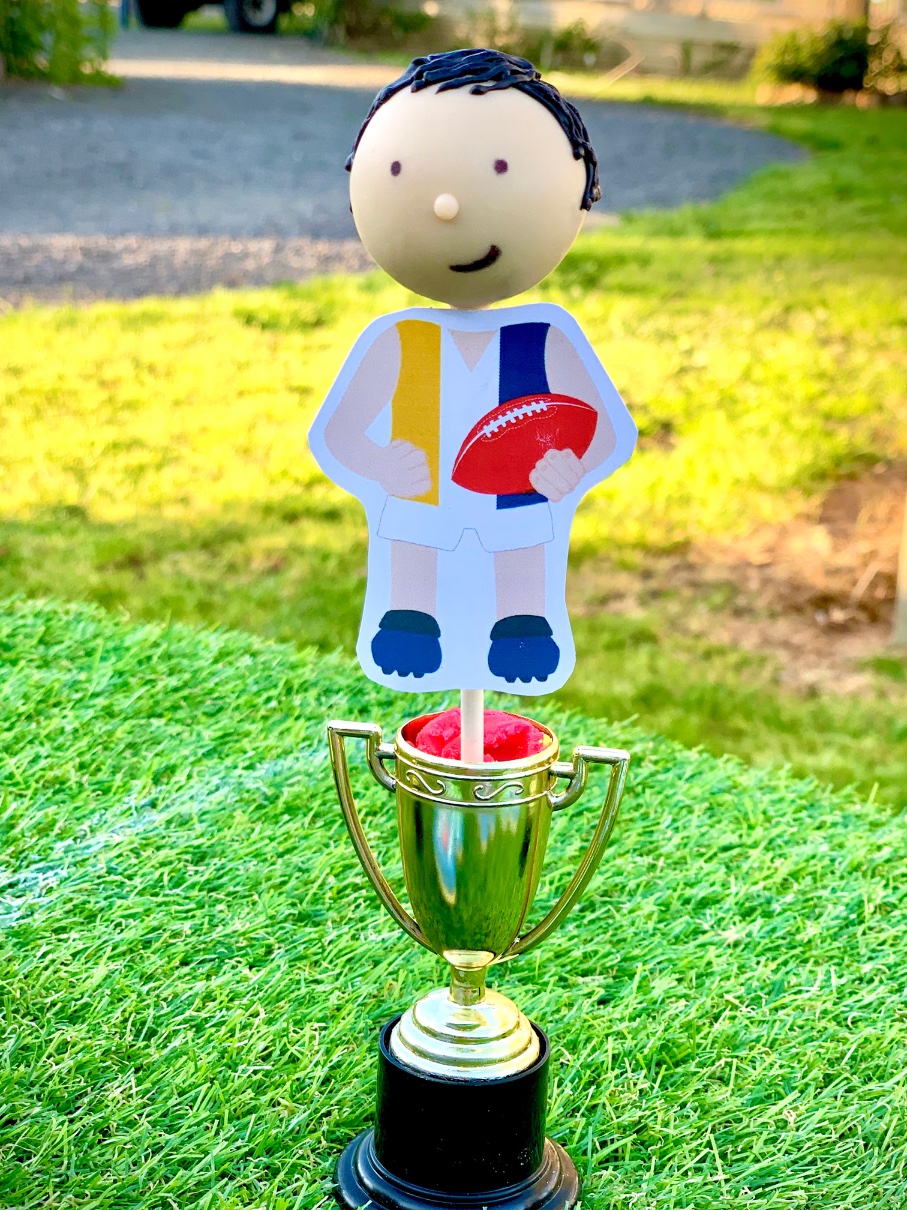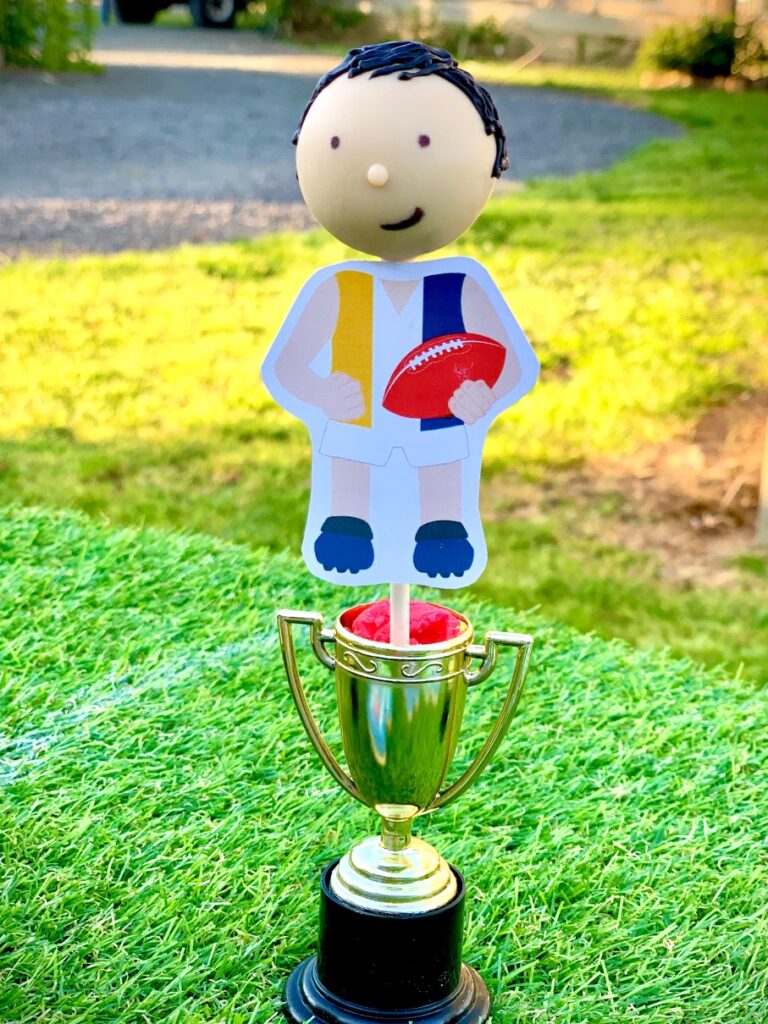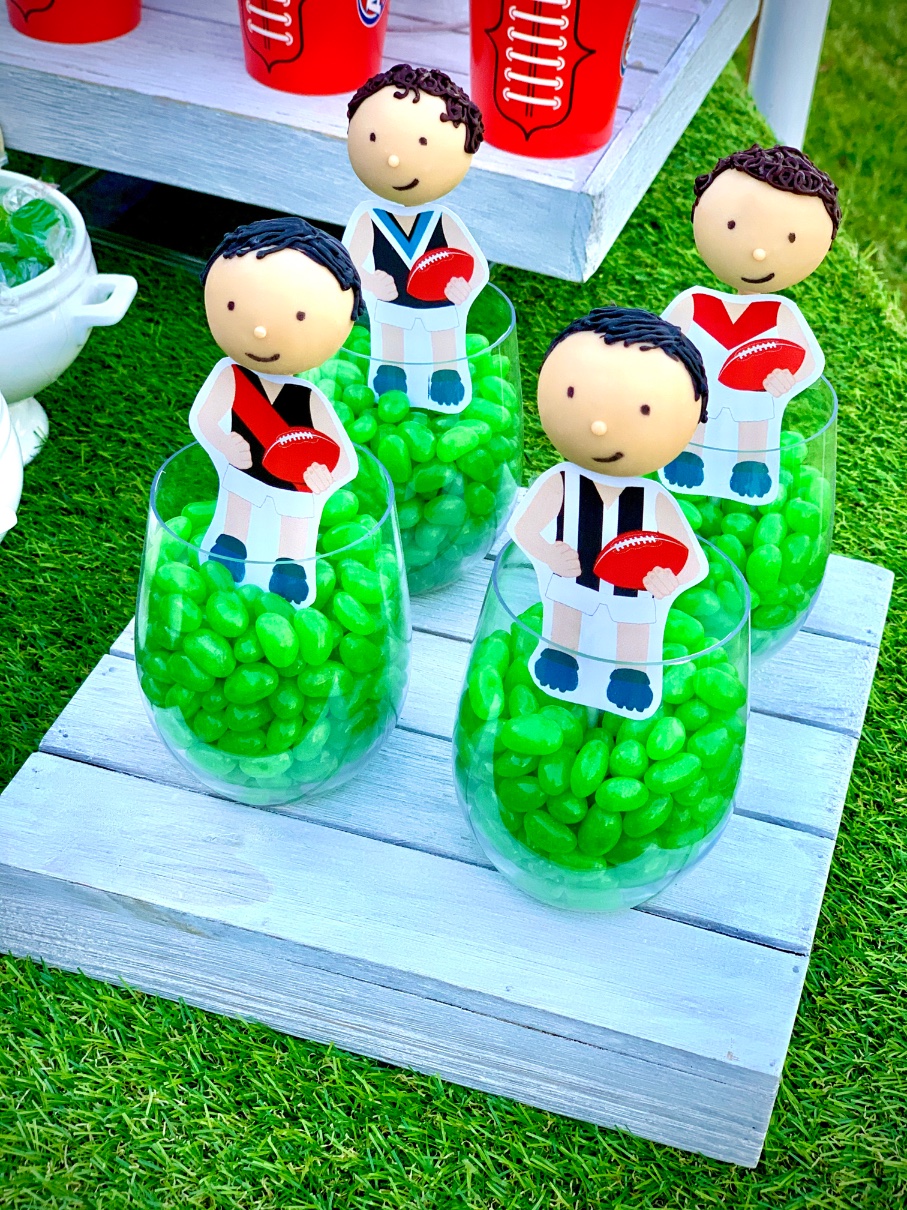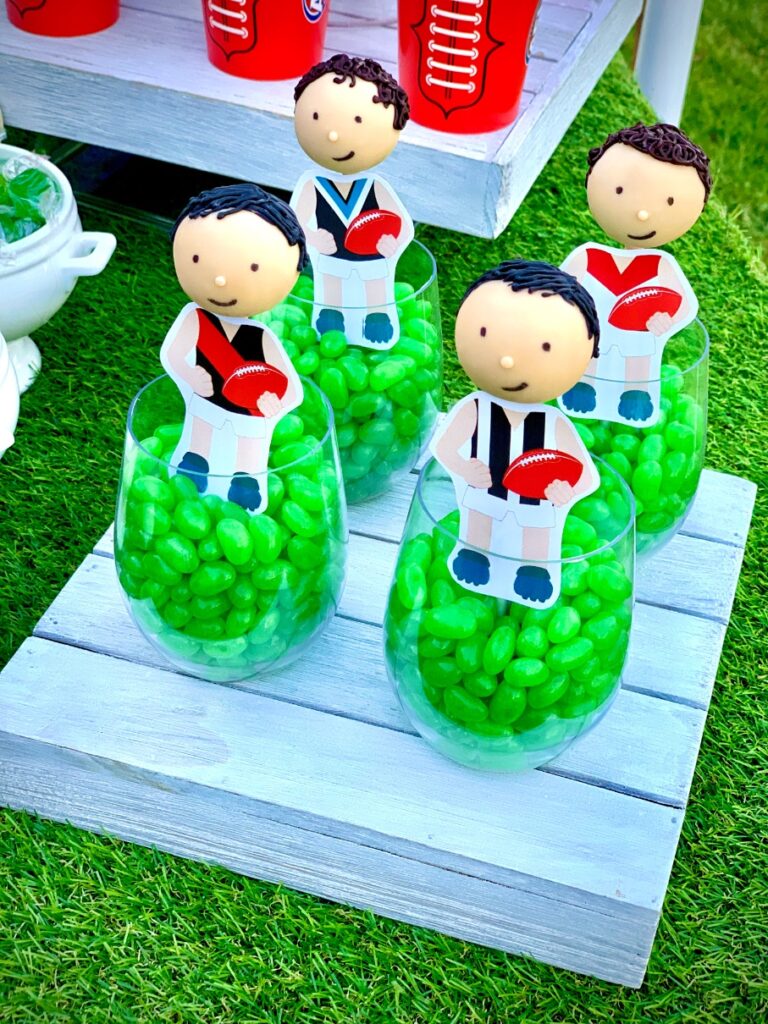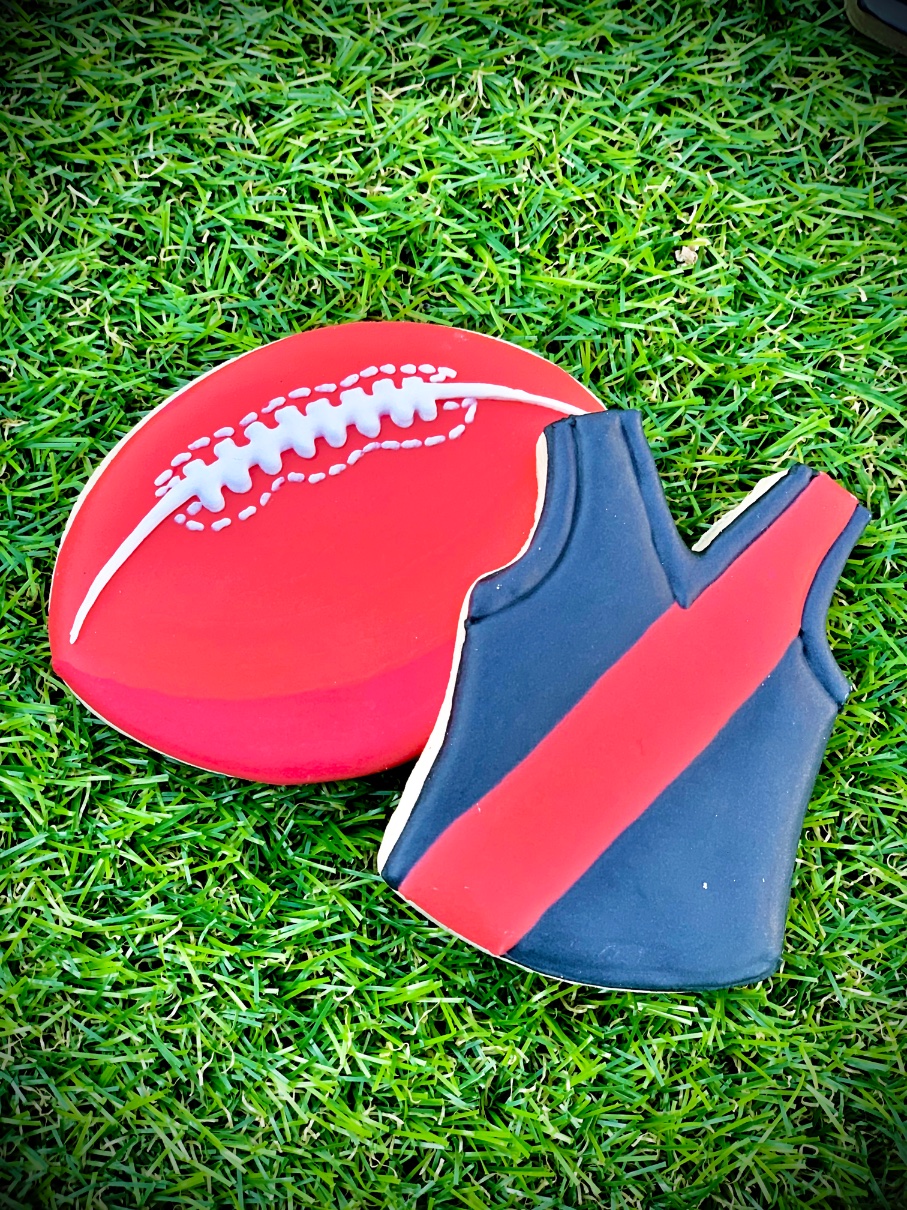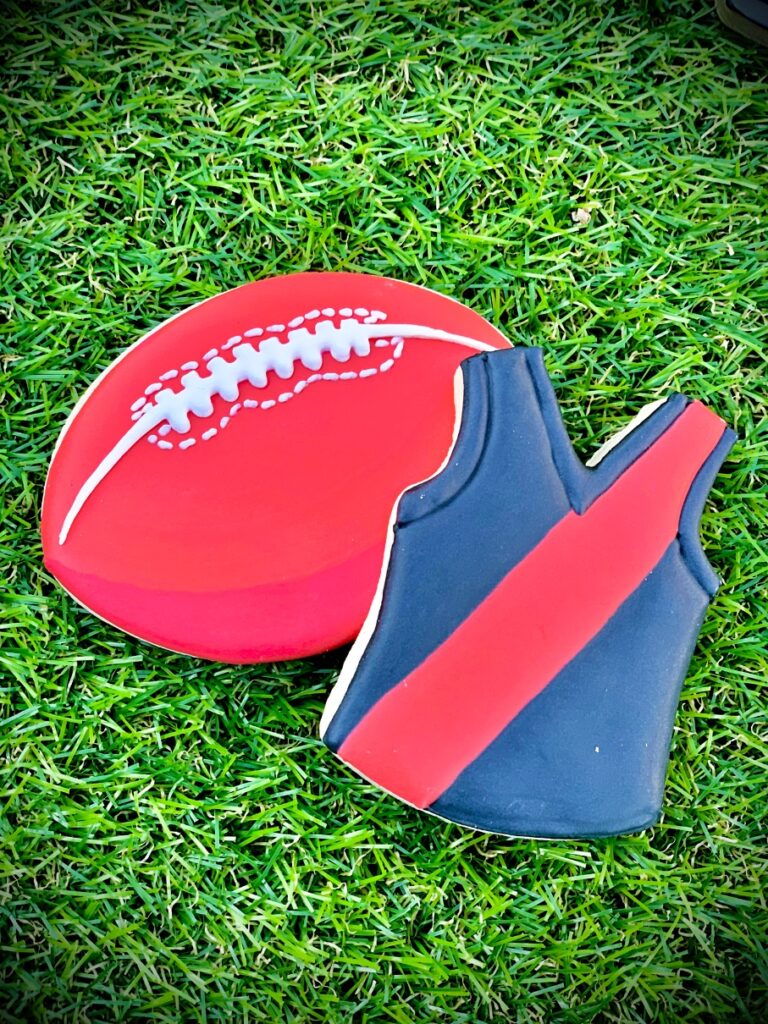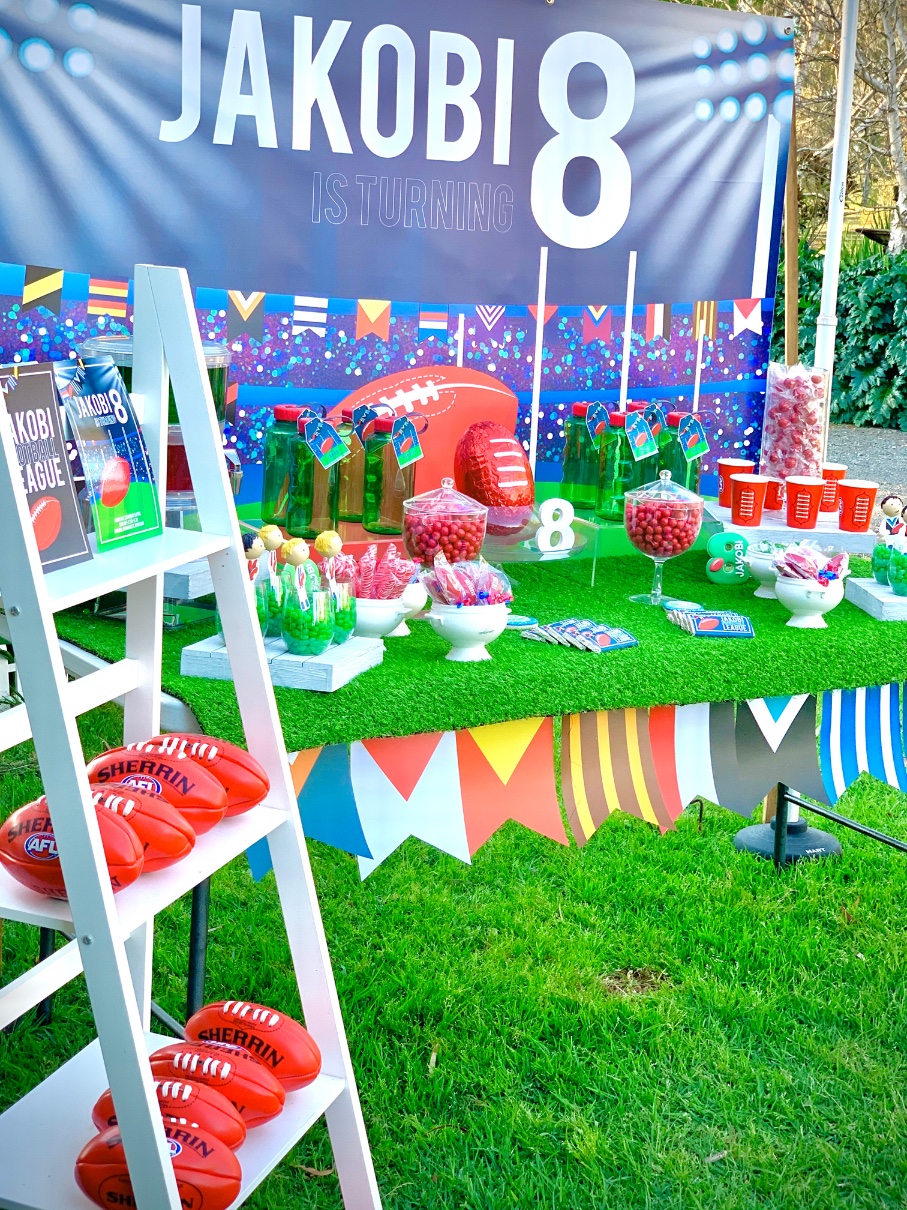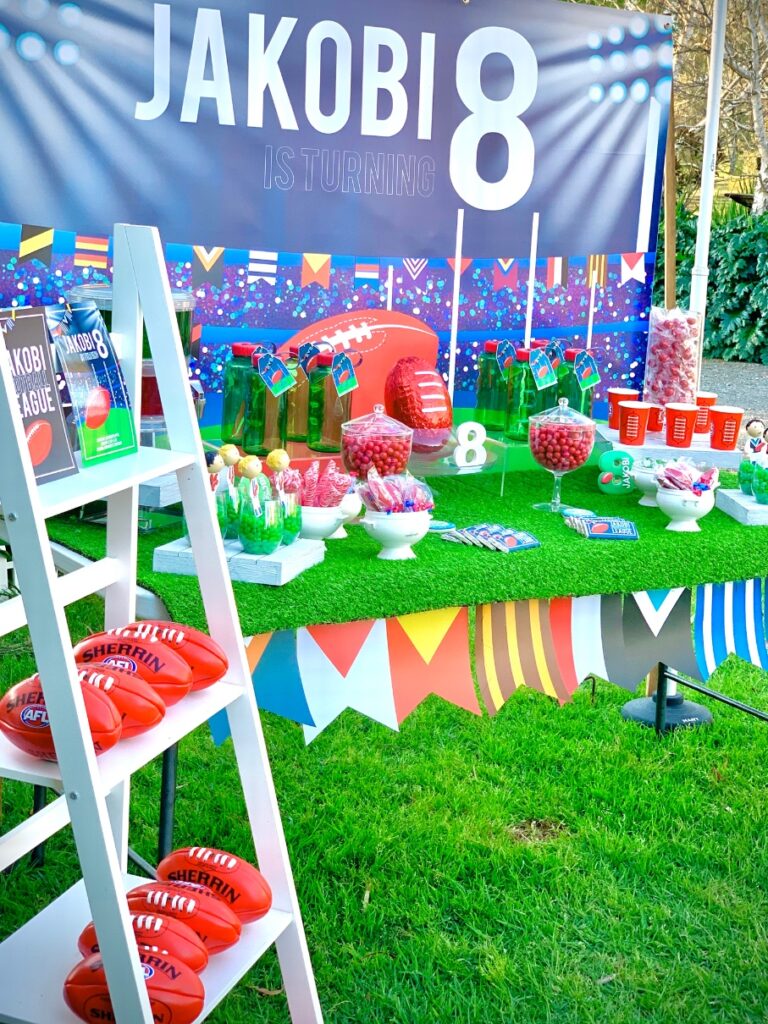 Due to Covid lockdown, the party was held at home with just family and at the end, large drink bottle canisters were filled with party treats. These, along with a football were given to each of Jakobi's friends as we drove past and dropped them off to his friends and shared photos.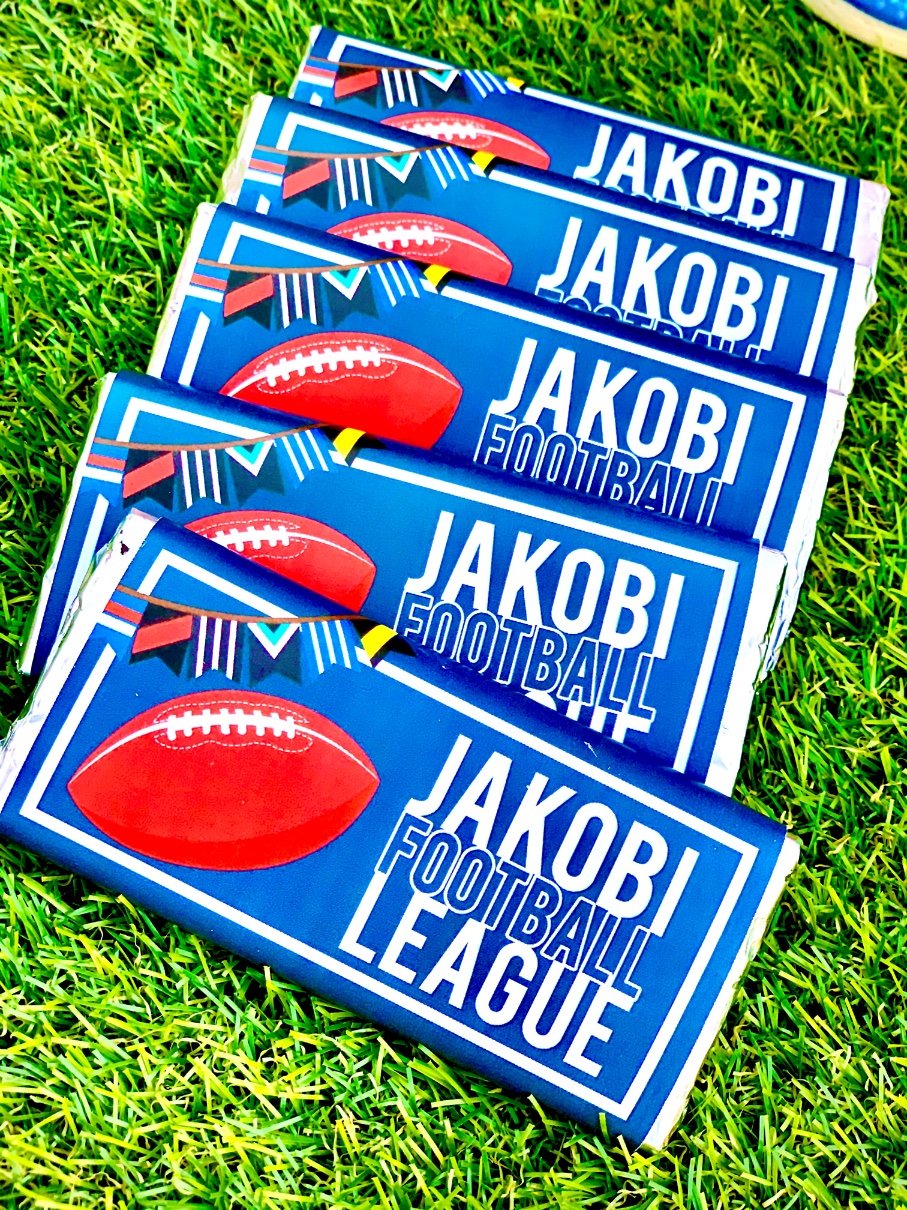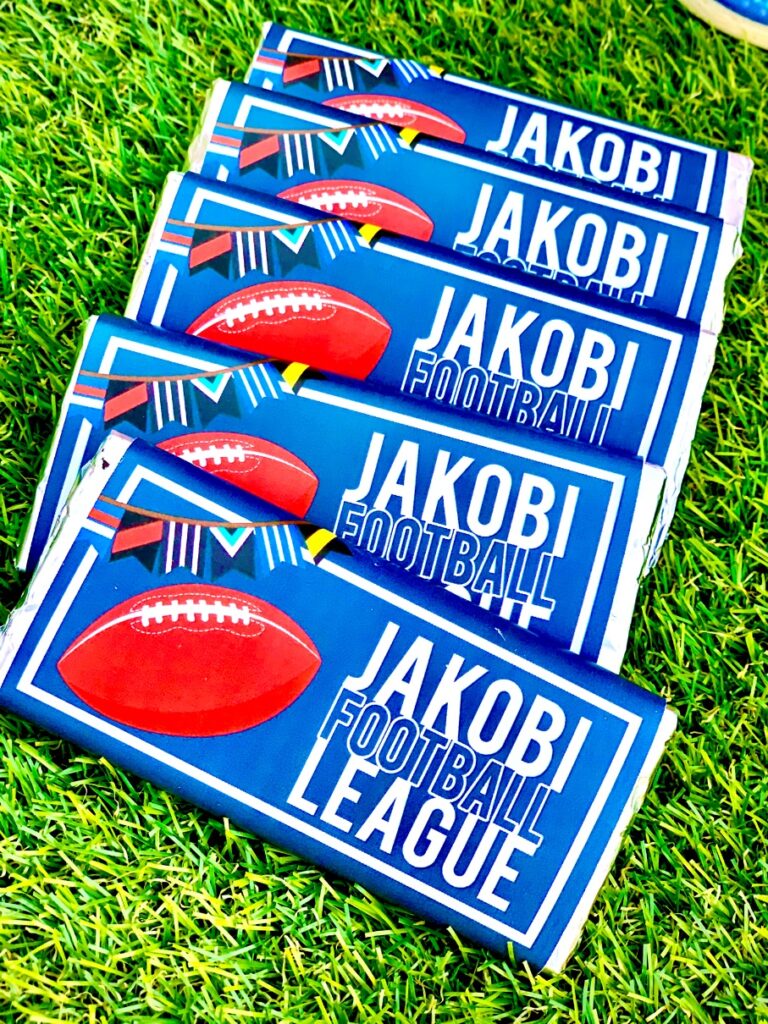 Vendor Credits
Backdrop, invitations, paperie and styling | @eninkma www.eninkma.com
Cookies | Patty Mac Cookies
Cake Pops | @sugarpopbakery
Football shaped chocolate | @creative.temptations.chocs