Leanora's Witch Hat Atelier themed birthday party, submitted by L.A mum, Victoria P was a beautiful rendition of a very unique and intriguing theme!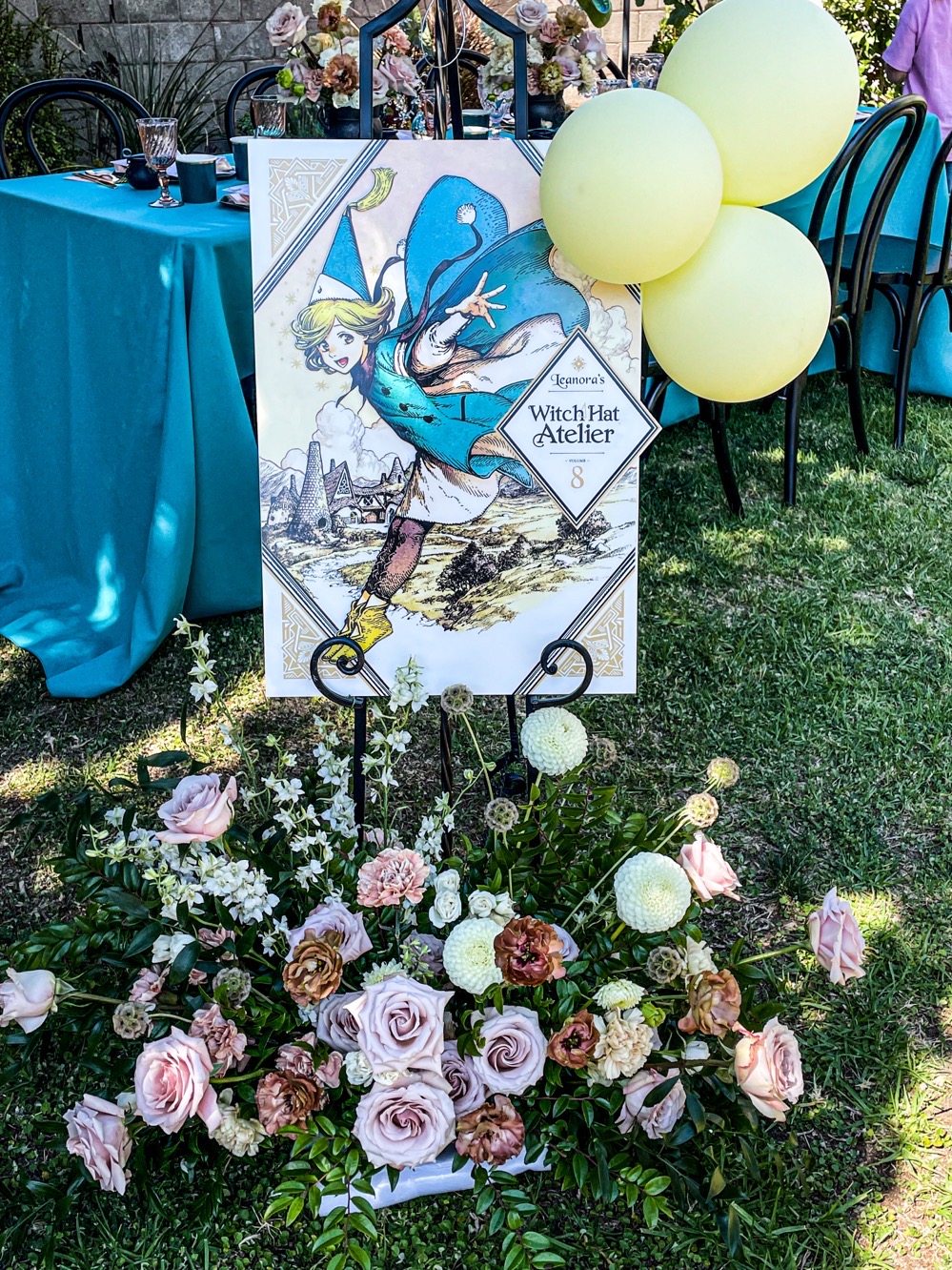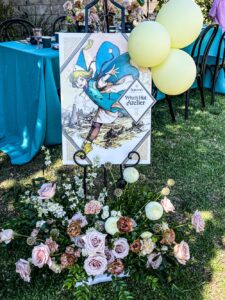 The theme of this party Witch Hat Atelier, is based on a Japanese manga book about a girl named Coco, who dreams of being a witch. It featured a colour scheme of teal, peach and gold.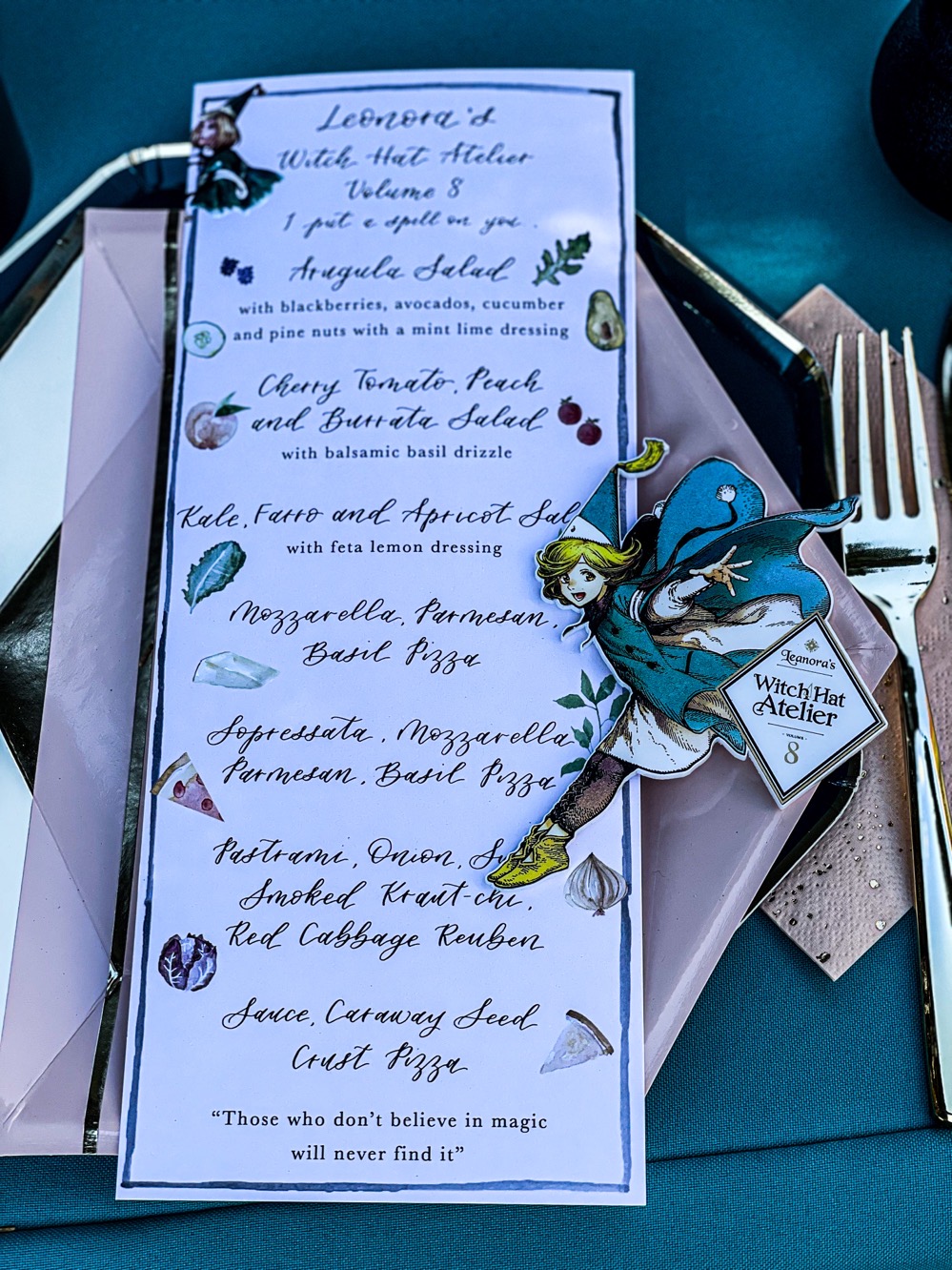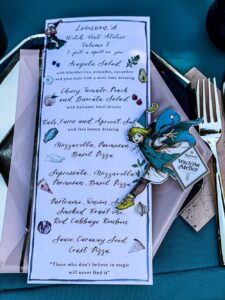 This party featured a beautiful balloon installation that really brought the book cover to life, and a whole heap of vintage touches!
Make sure you scroll all the way to the bottom to find party vendors and suppliers in LA who can create this look for you!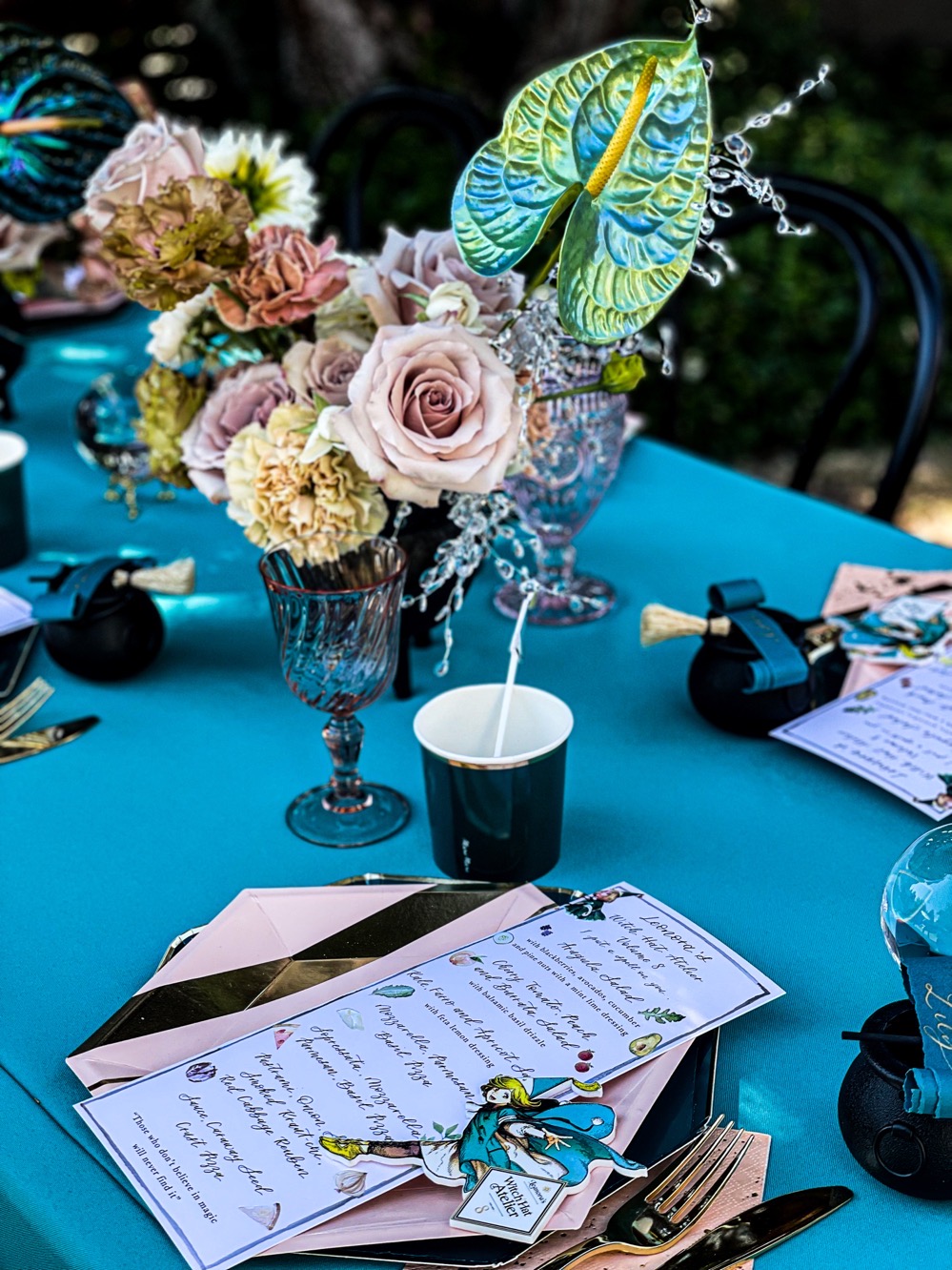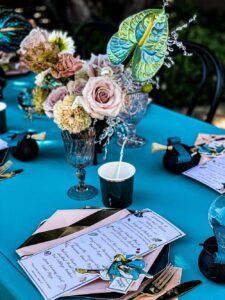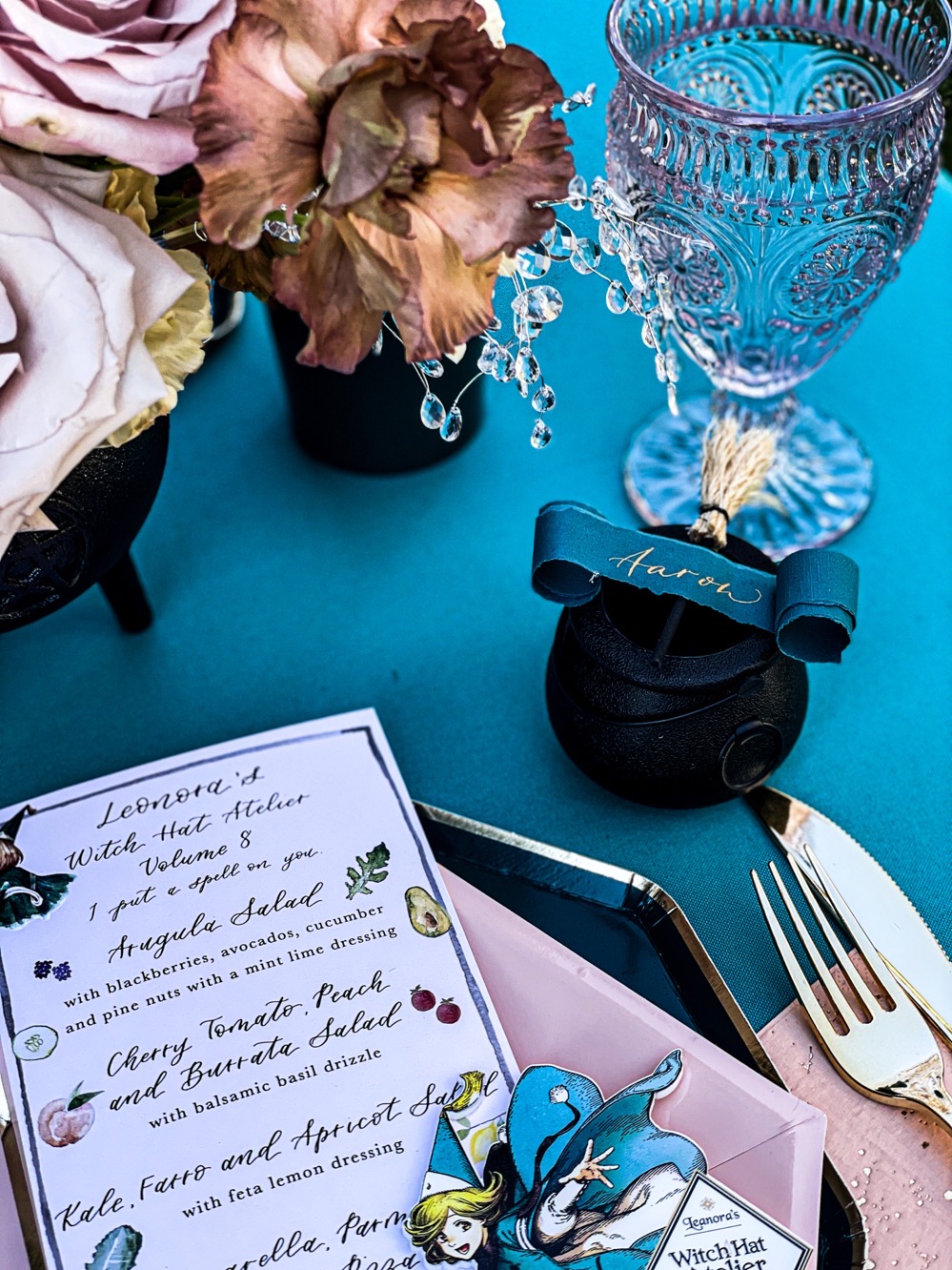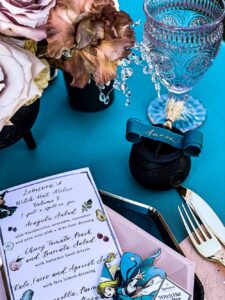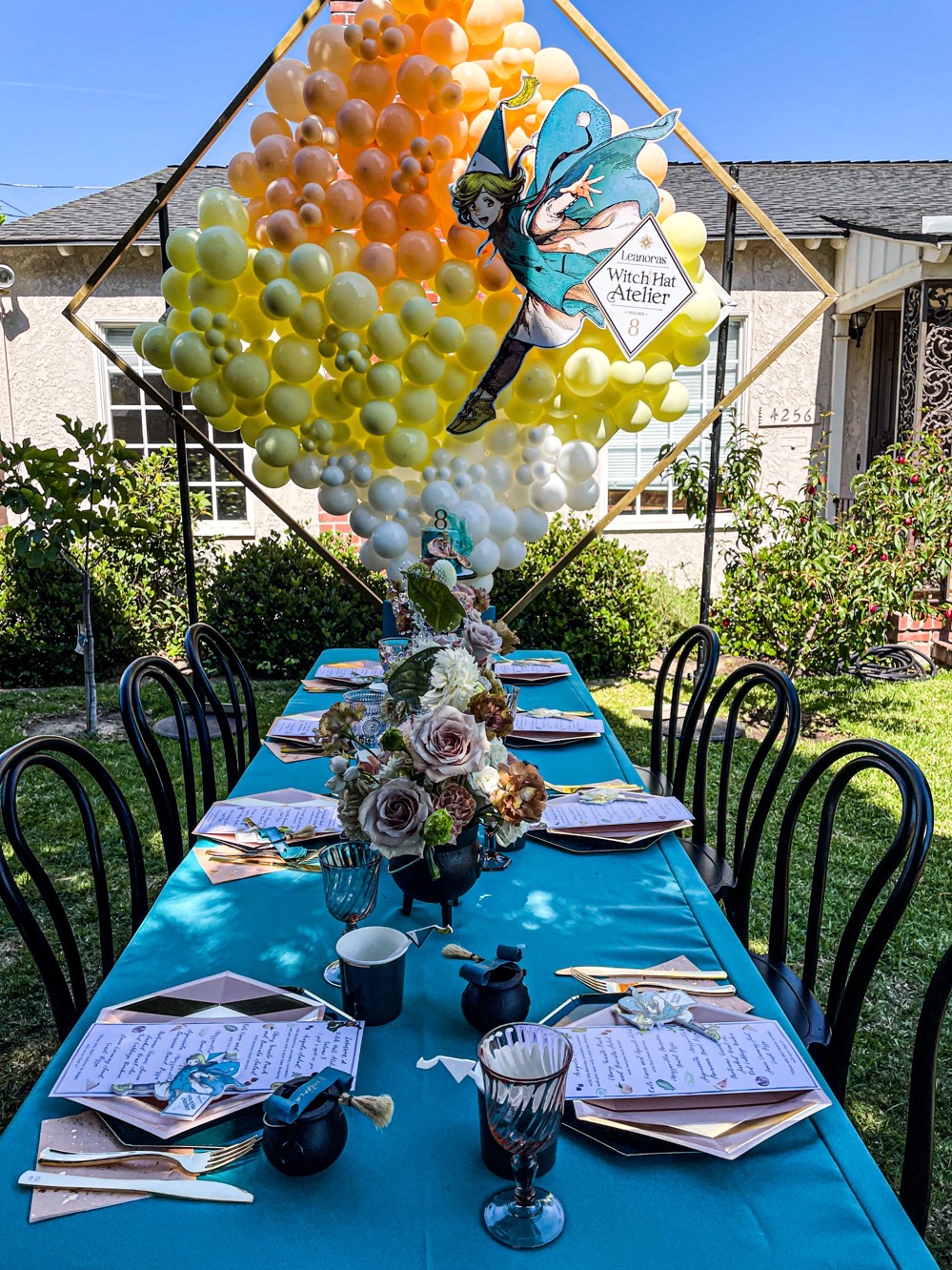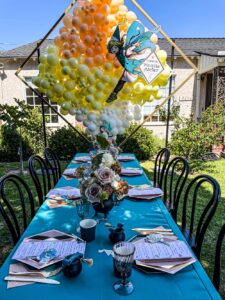 Details from the Witch Hat Atelier Themed Birthday Party
Here us a little more about this party from stylist Victoria.
When my niece requested a Witch Hat Atelier theme, I was a little stumped. I didn't know much about Japanese manga but was intrigued. I did a bit of research and made her Witch Hat Atelier dreams come alive. The focal point of decor was the giant diamond arch we rented from 3 Little Birds that we filled up with a beautiful balloon installation done by Amour Balloons.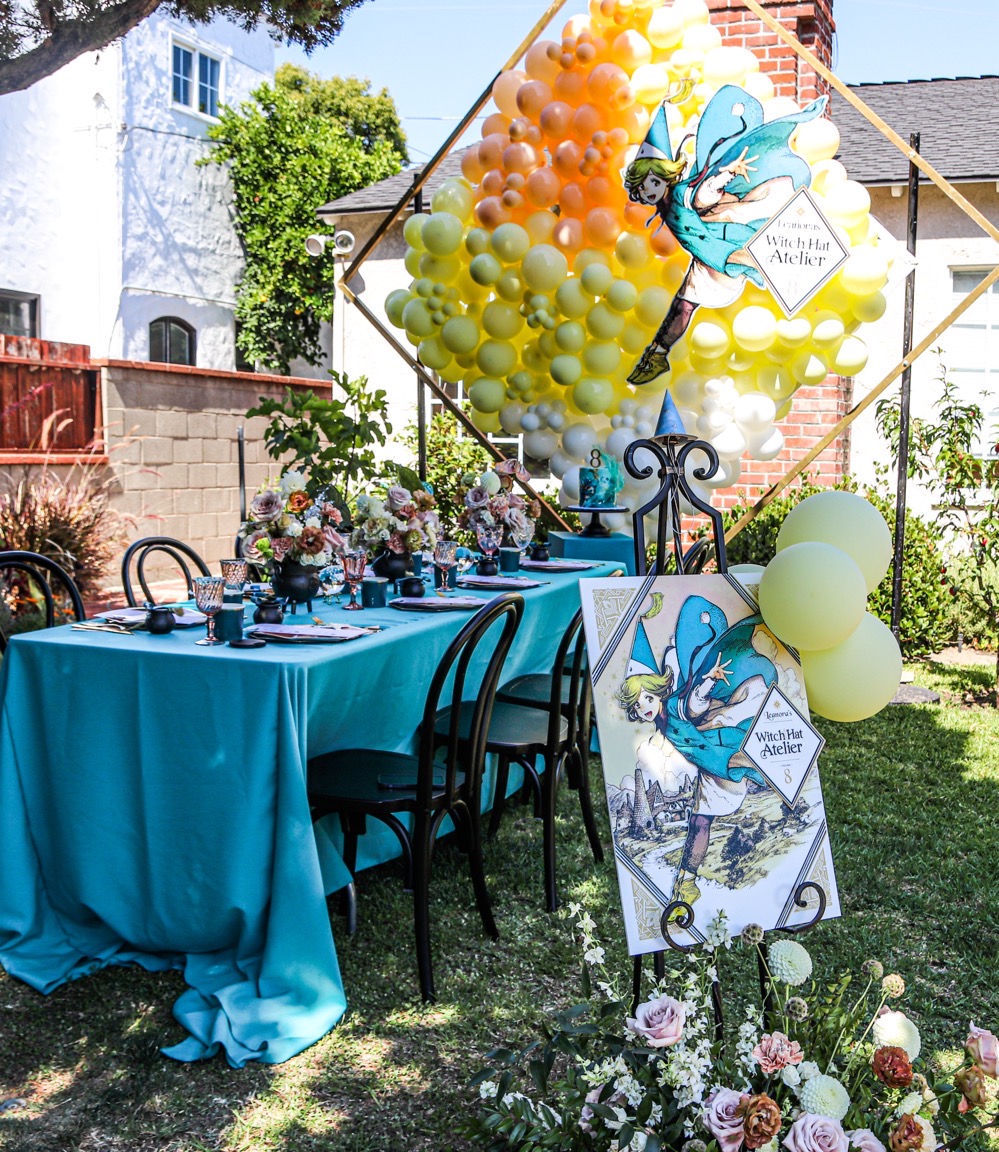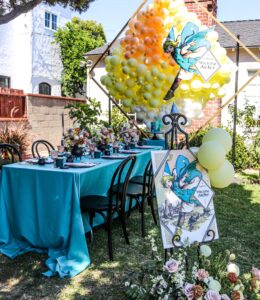 It featured Coco, the character from the book, flying in to resemble the cover of the book. I changed the wording to read Leanoras Witch Atelier, Volume 8 since Lea was turning 8.
Creative Amme did adorable signage for this one inclusive of a welcome sign and place cards for each plate. We had goblets for a whimsical feel and stunning floral arrangements put together by Love Note Events. Her arrangements stole the show with the addition of hand painted stems from haus of stems. The idea was to make the tablescape feel like a mystical meeting of the witches.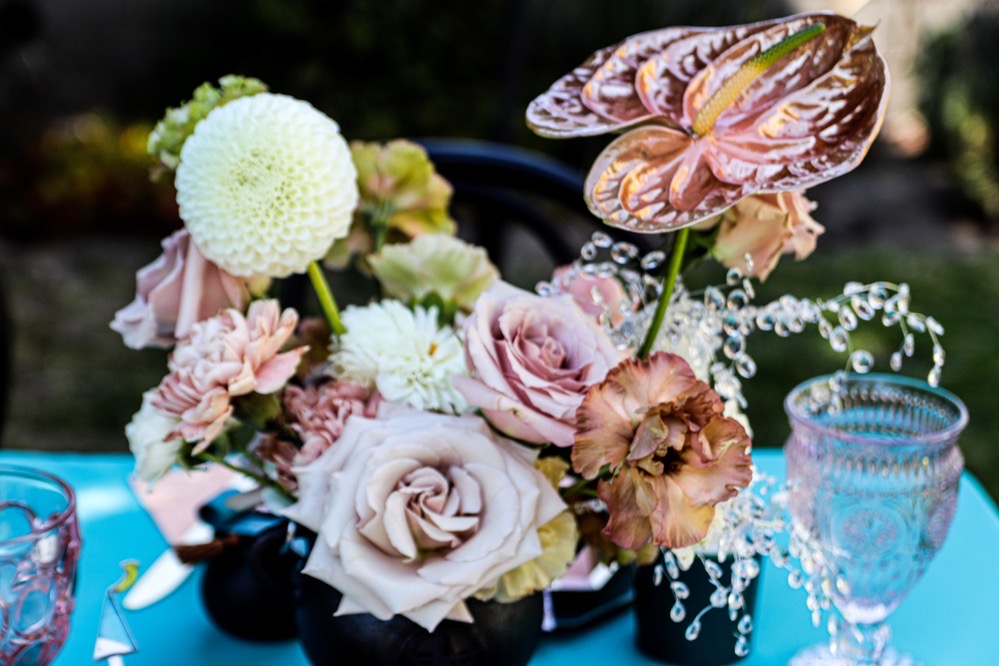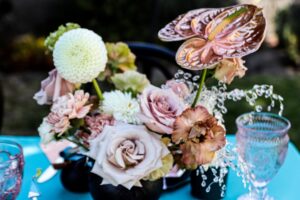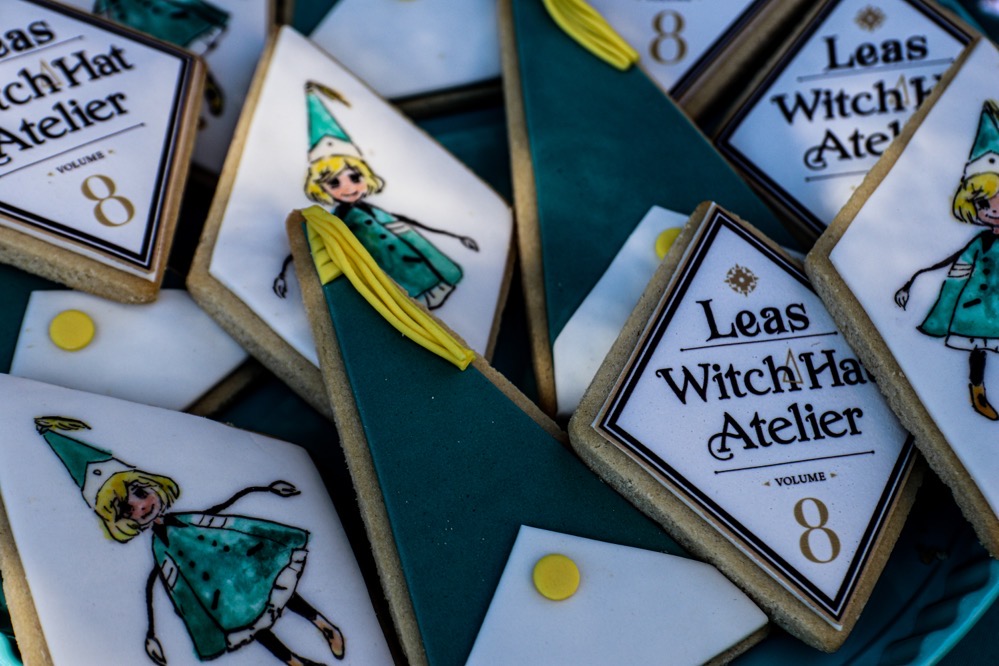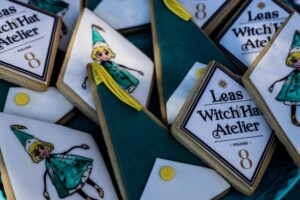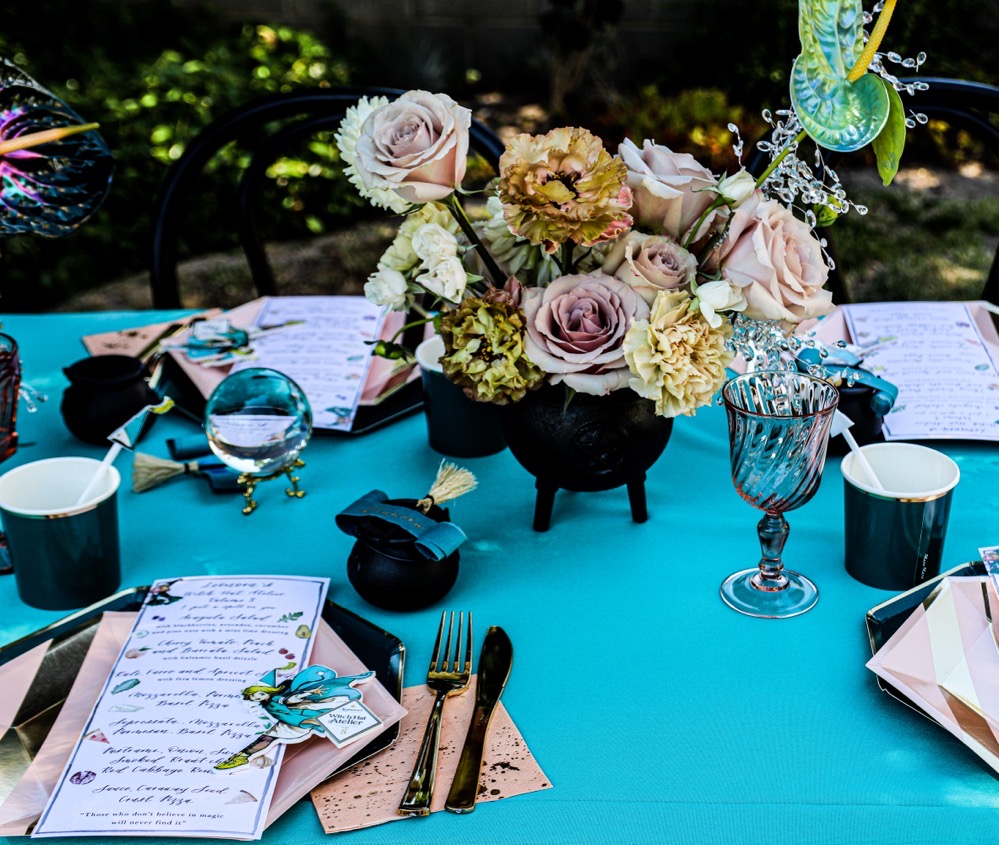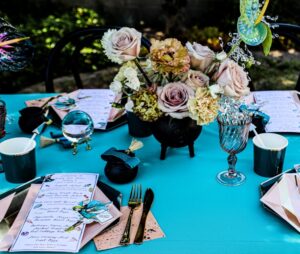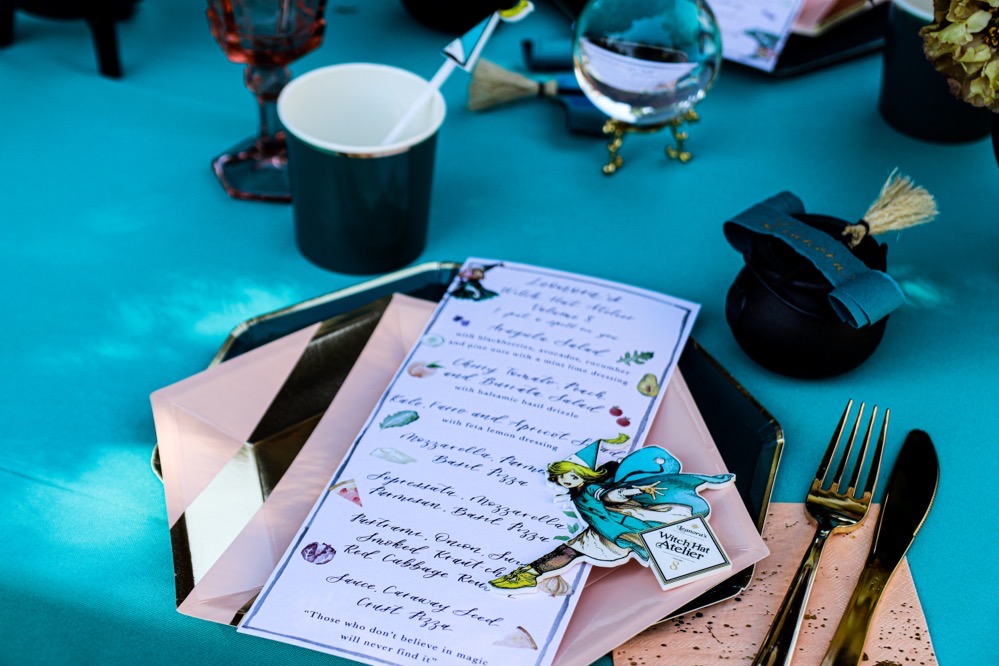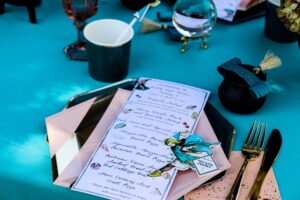 We had crystal balls as centerpieces and mini cauldrons and brooms with each child's name. Dien from SweetDeetails absolutely stunned with her whimsical cake and hand painted cookies. Alissa Swedlow created custom water color painted menus that fit perfectly onto my place settings. Camp Lila set up the cutest potion making station where the children made potion.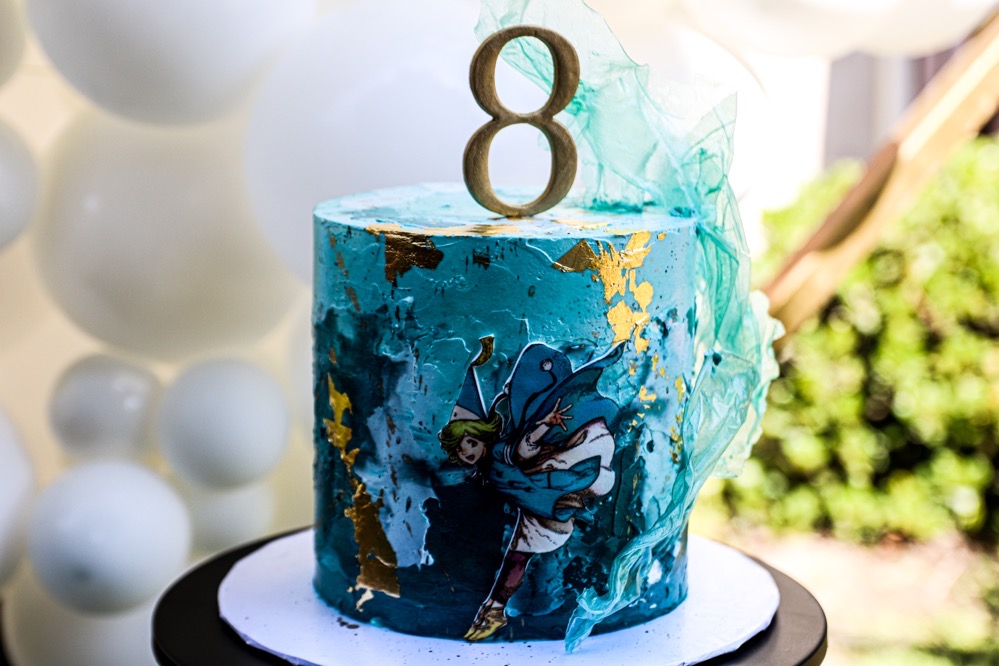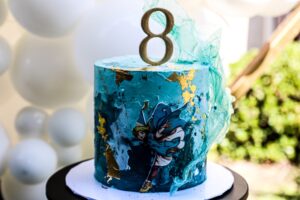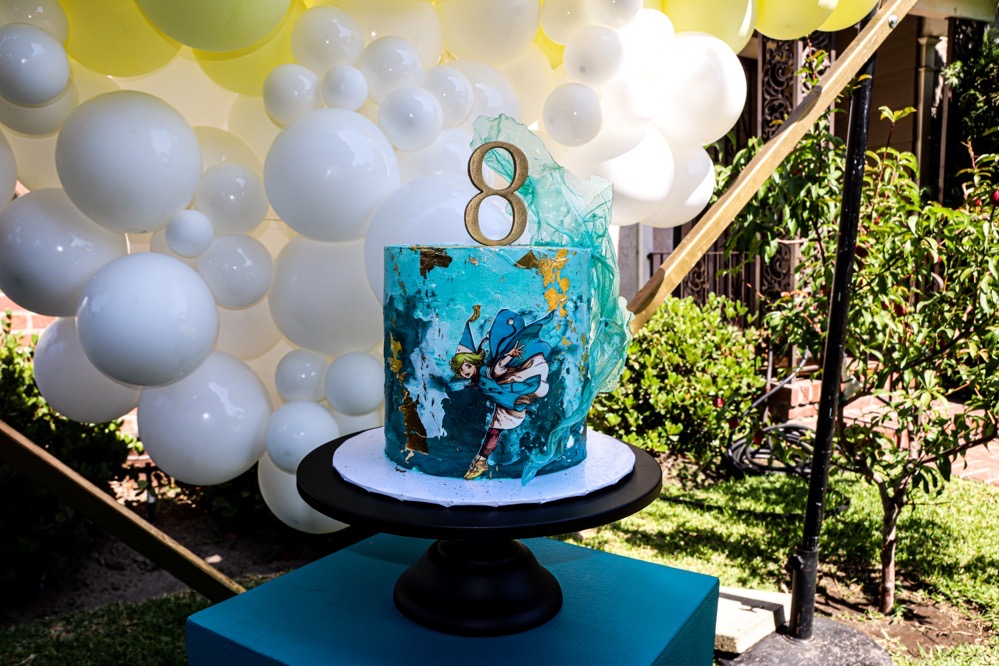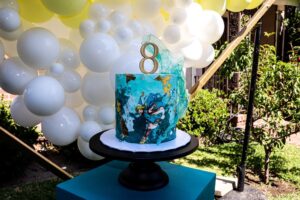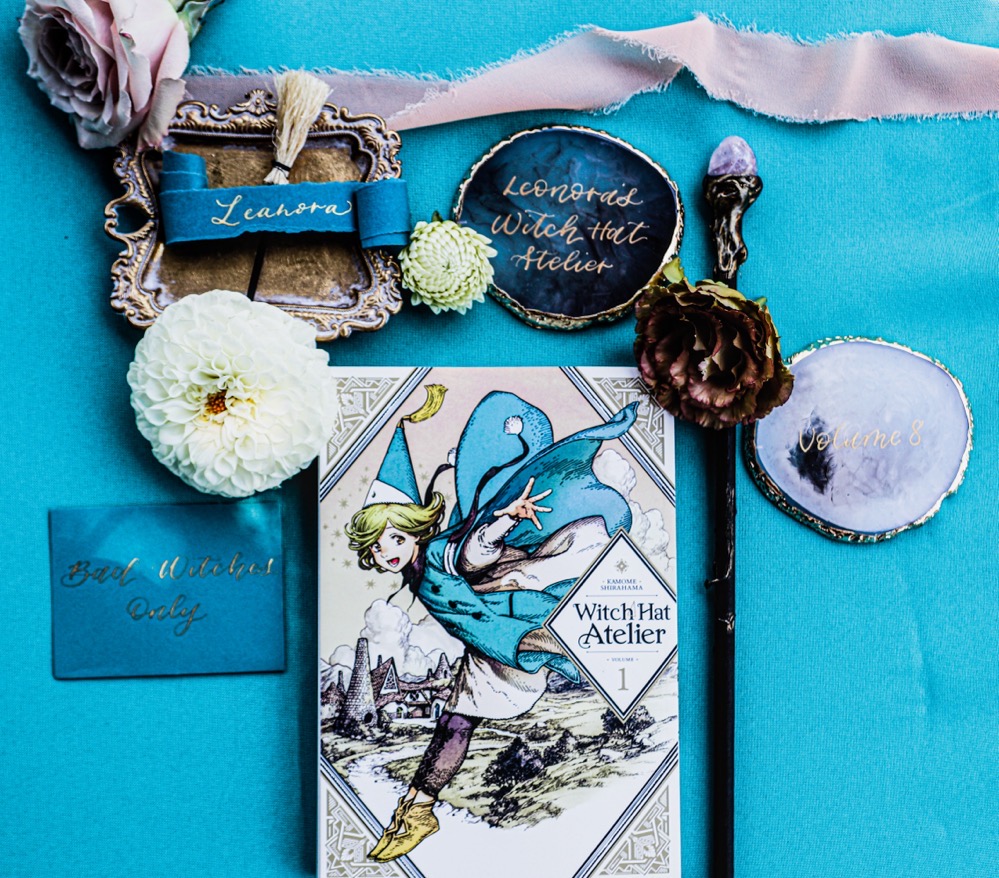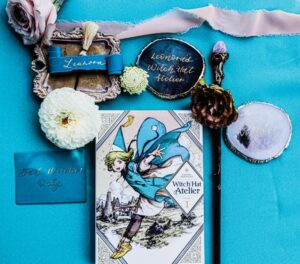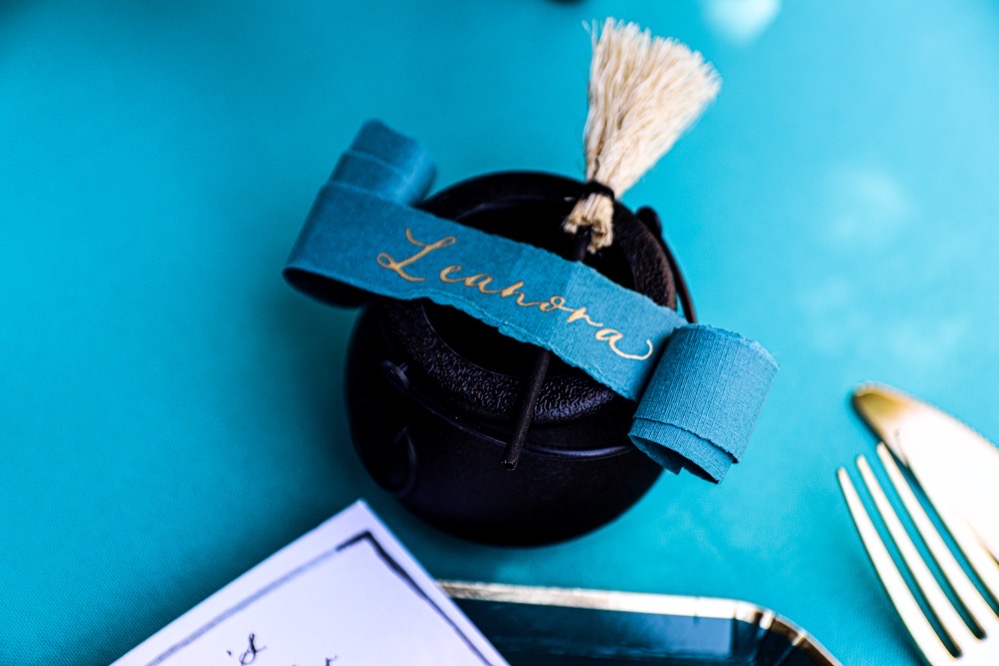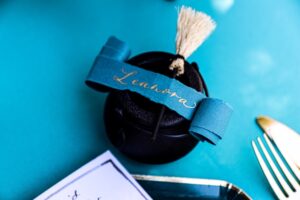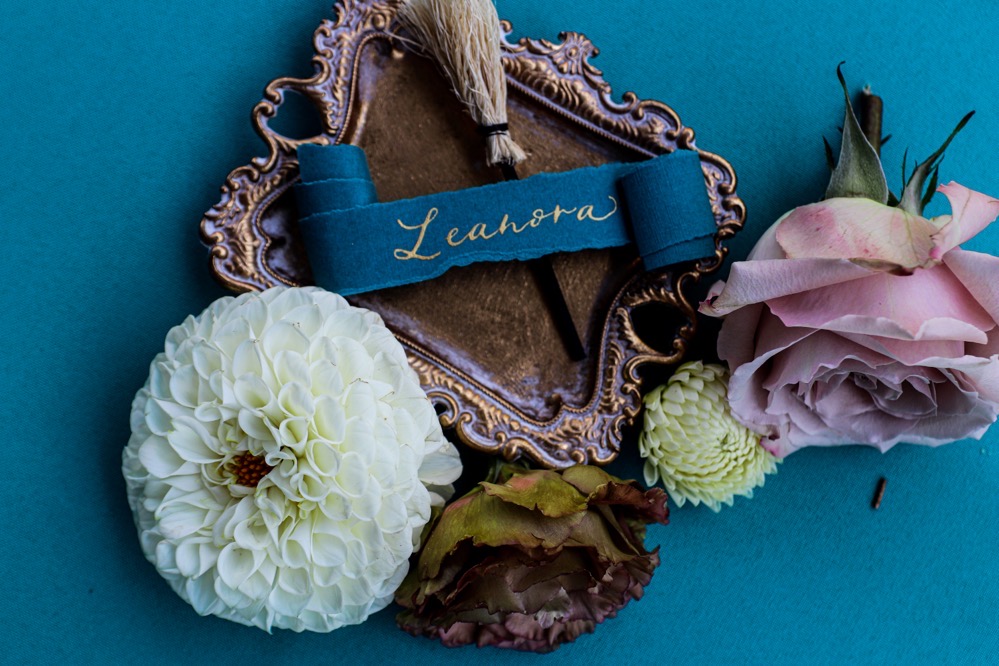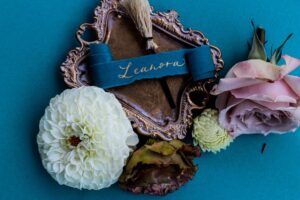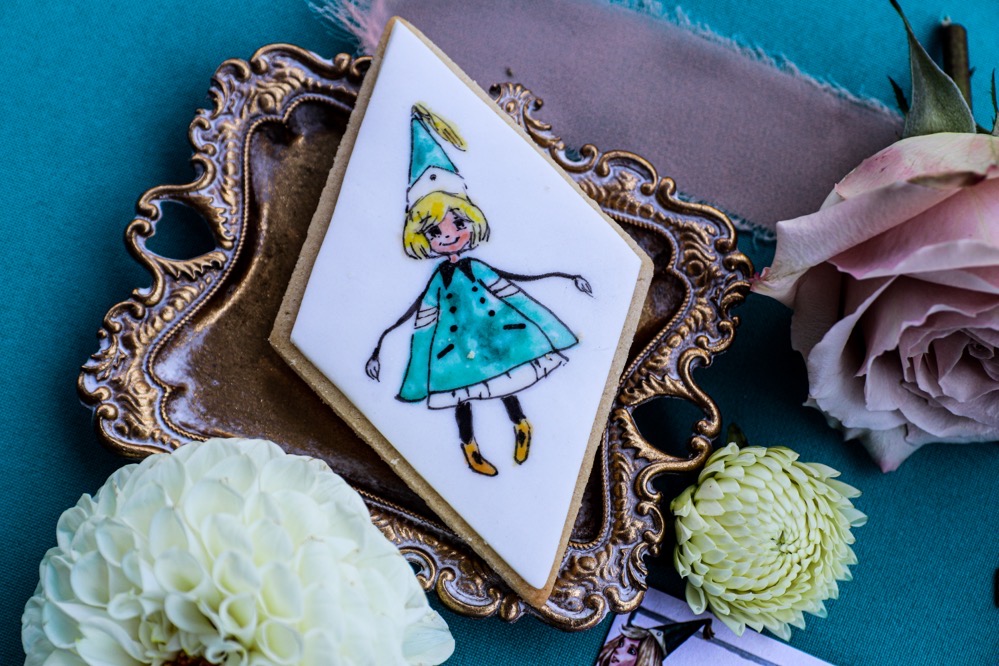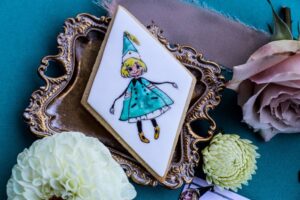 We also had them drawing spells similar to the witches in the book series. Leanora was so thrilled with her
unconventional theme. I hope she remains as non conforming as she is today.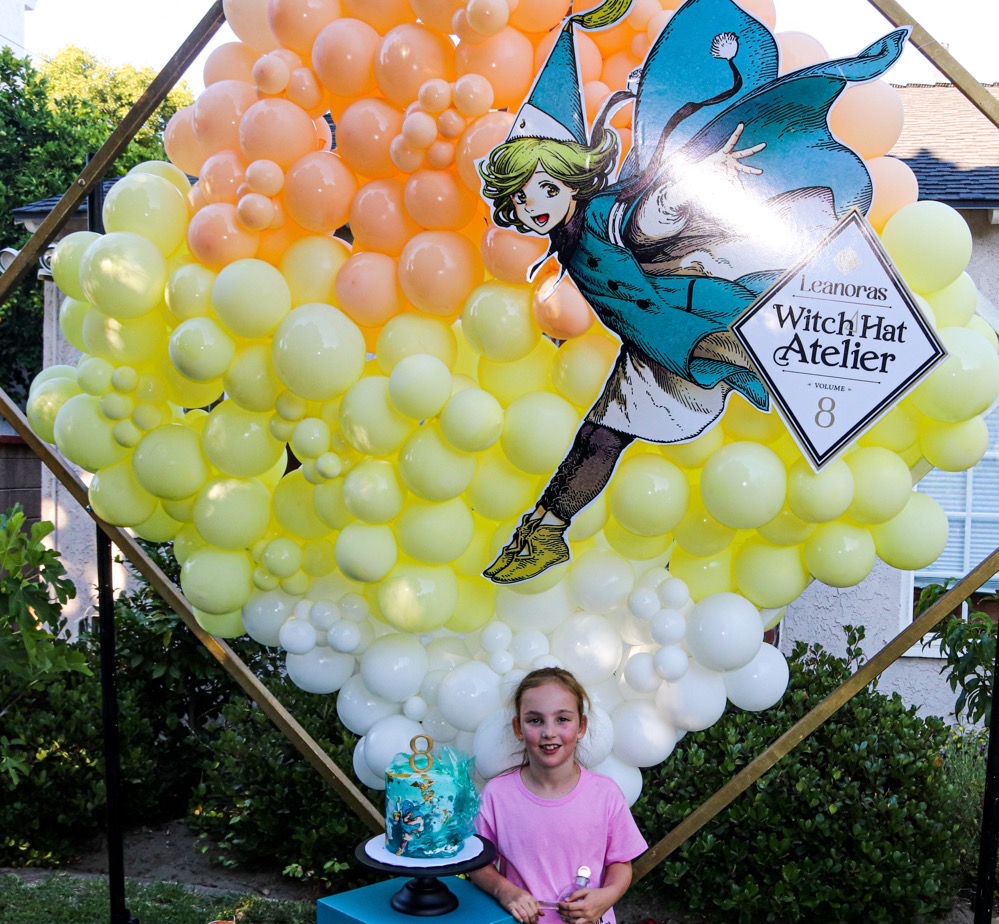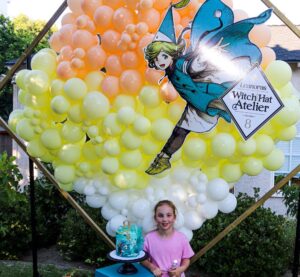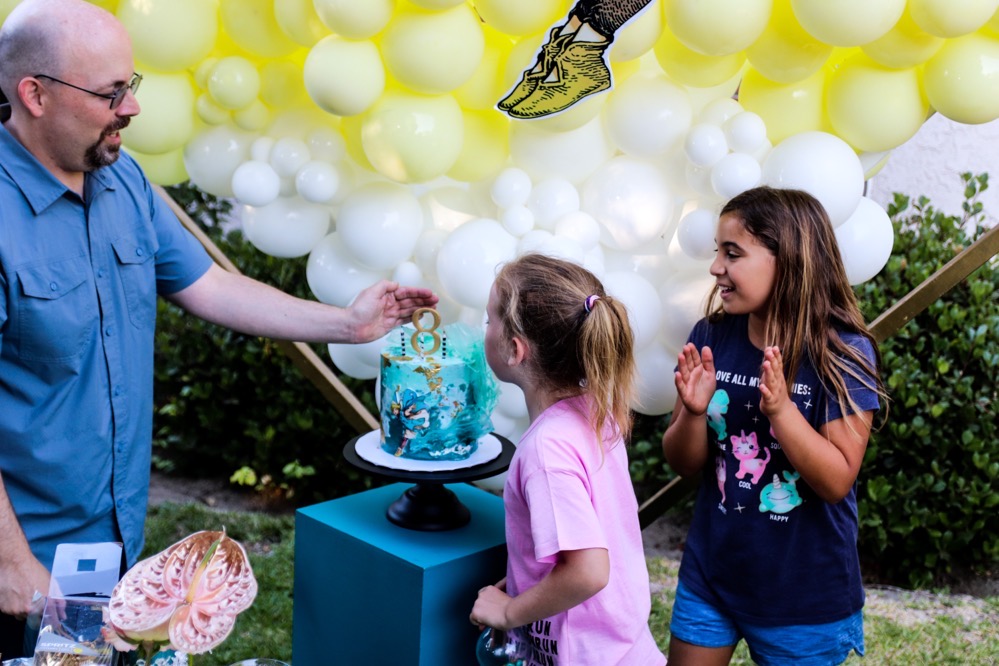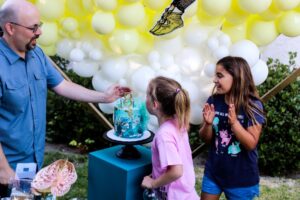 Vendor Credits
Rentals | @3littlebirdseventplanning
Flowers | @lovenoteevents
Balloons | @amourballoons
Cake and treats | @sweetdeetails
Signage | @creativeamme
Event Design | @queen_victoriap


Visit our directory to find party vendors and suppliers in your area.