If Covid has taught us anything, it's that enjoying a special celebration does not only have to happen for a party. Sometimes you just need to grab your nearest and dearest, find a beautiful setting and enjoy a beautiful spread. These are the things that make life so beautiful! Be inspired by how the team from Luxepicnicco and Eat Learn Cook put this gorgeous Morrocan and mezze grazing feast picnic together! Read on from the details from Hadia at Eat Learn Cook. The colour scheme for this picnic featured blue with earthy browns and neutrals; including rust, ochre, tan and beige.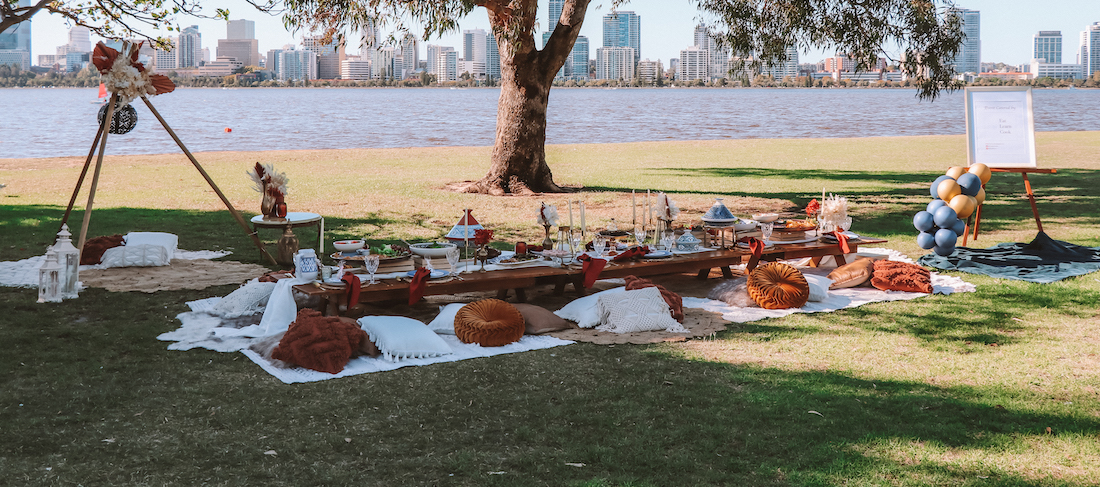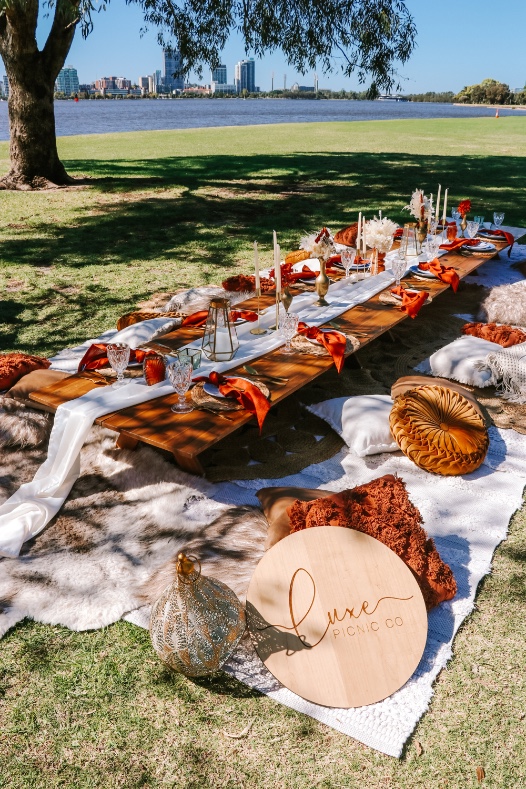 A Moroccan and mezze grazing feast picnic
Having recently launched luxury grazing table setups, we decided to hold a celebration for the food launch of our Morrocan and Mezze Grazing Feast.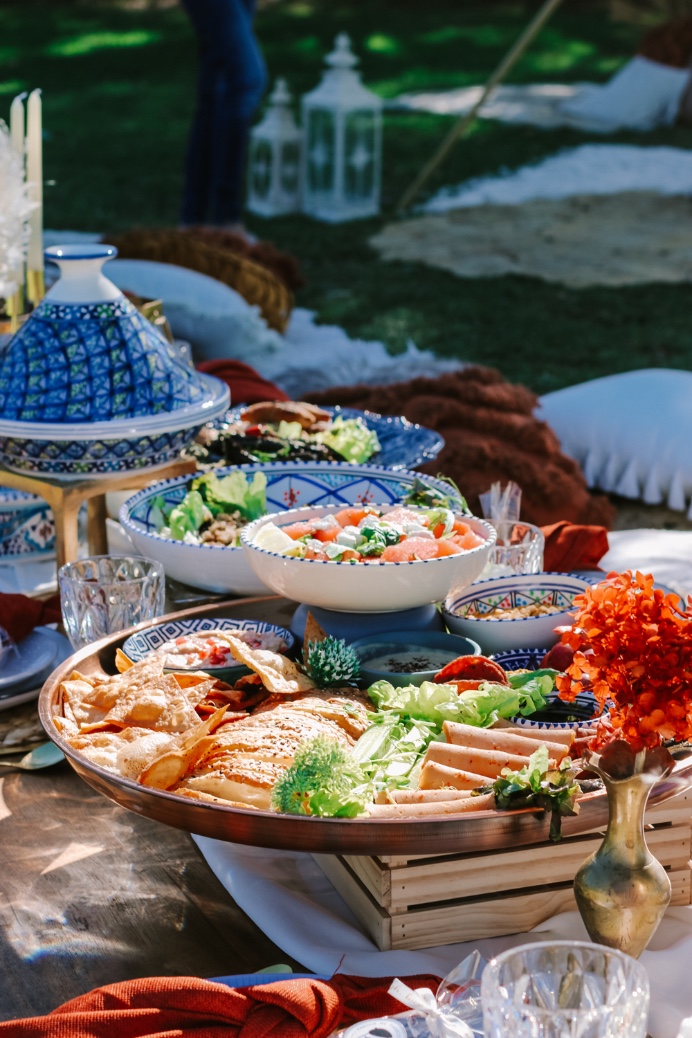 The food styling concept comes from a blend of cultures but the core of all of them are these larger than life share plates, where the food and fun is never short. These delicately crafted plates are the true centrepieces of a food table. They are not only designed to make your palate sing but as conversation starters where "pass that dip" turns into a joyous chat about sharing the unique food experiences. As per the culture of the origin of these dishes, they are traditionally served on a low table while people sit around it on the floor with cushions and poufs.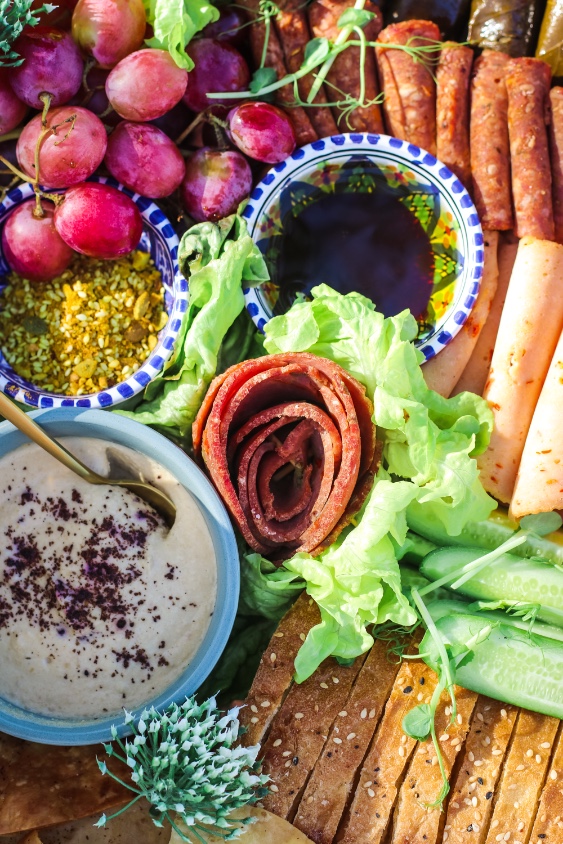 We could not think of a better way to showcase the food than on a luxurious picnic set up by Luxepicnicco. The neutral and rustic colour palette put forth by the picnic stylist made the handcrafted blue Tunisian pottery dishes shine in their full glory. The delicate table decor, the gorgeous naked teepee and floral installations all helped create a sense of space that helped transport the guests away from a public place and into a world of its own. A world where an ethnic and unique food experience meets a bespoke luxury setup.
Vendor Credits
Food | @eatlearncookau
Picnic Stylist | @luxepicnicco
Photography | @fleetingmomentsphotographs