If there's one thing I like better than parties, it's parties with a clever pun. When talented mummy Santana from across the pond in NZ decided to throw her little one a 1st birthday party, she knew exactly what theme to use – a Mexican themed first birthday fiesta. And this party was definitely 'Nacho average first birthday'!
Setting up the first birthday fiesta
When my daughter was turning one, she didn't really watch TV so she didn't have a favourite character, and wasn't really attached to anything (except me, lol). What did become obvious about my daughters developing interests was that she liked to dance. She would dance to any music, even if was just light tapping. She also loved corn chips and nachos, and then I thought about the ease of making nachos for a kids' birthday party – so a Mexican fiesta was only fitting! So it was all go from there!
We had actually just moved into our house a couple of days before the birthday, so we decided to host the party at home to celebrate the house as well, so it was also a bit of a house warming. We thought it fit in nicely with our fiesta theme. The house was also nice and empty (no furniture or fancy ornaments to ruin), which was perfect!
I didn't want use the typical colourful fiesta colours of blues, greens and yellow etc. I really wanted to simplify the colours, so once I came across the pink and orange combo I knew it would be perfect for what I envisioned!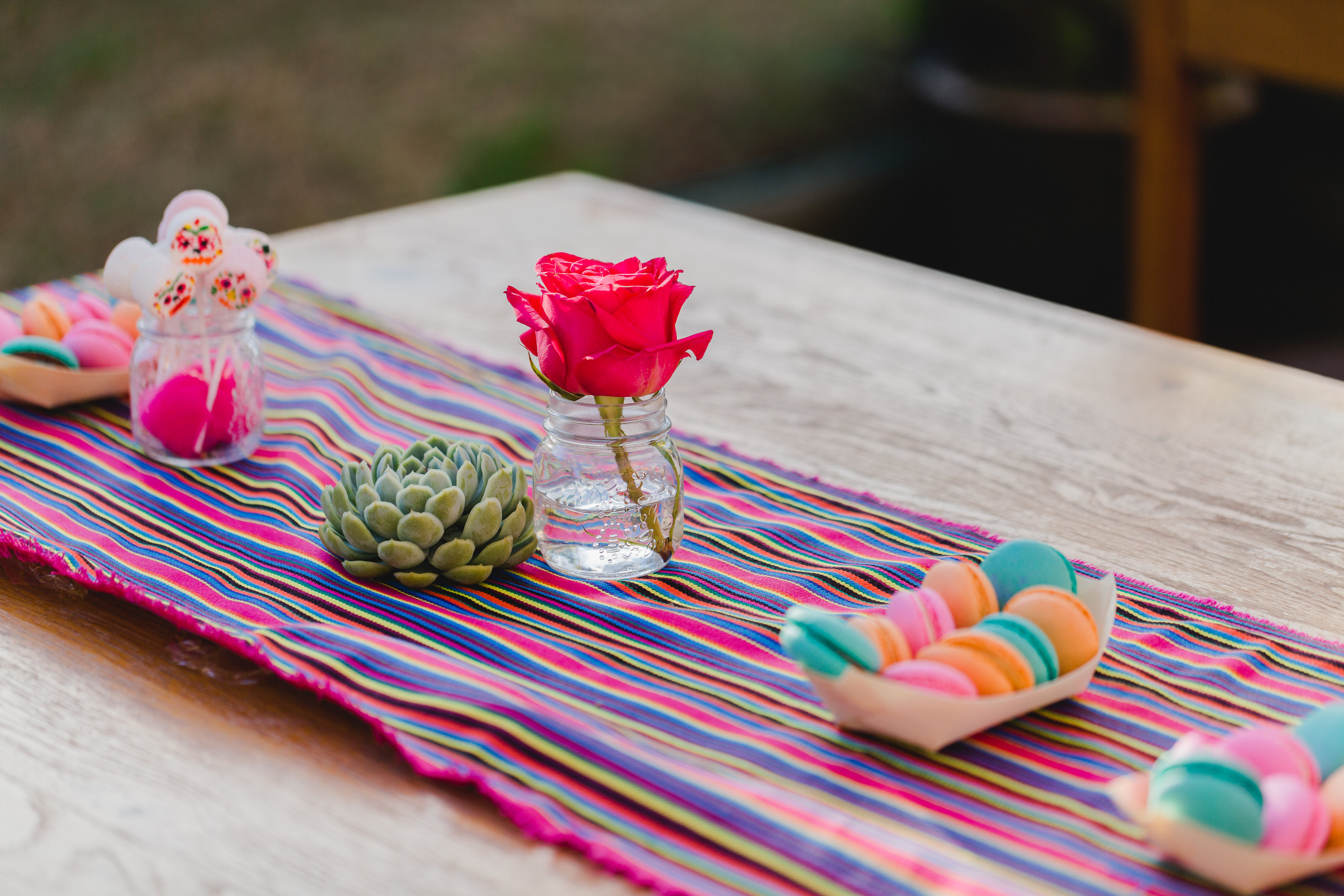 I knew from the start I wanted to keep my décor simple and bold. I didn't want any balloons and I needed my décor to be easy to put up and arrange.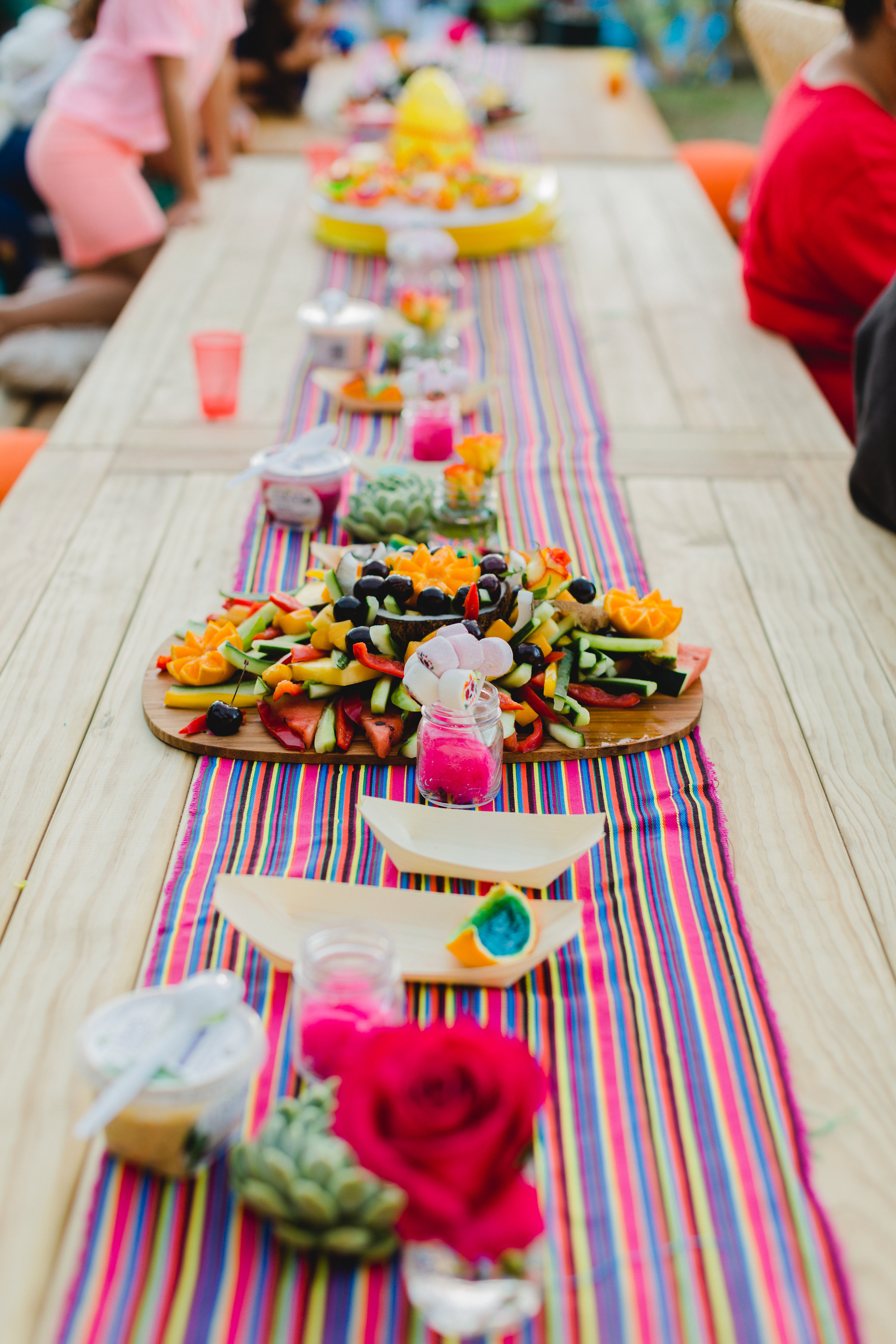 I ordered a few Mexican papel picado banners from Etsy and bought some poncho material which we cut into table runners. My mum bought a few inflatable sombreros to add to the Mexican vibe, without breaking the bank.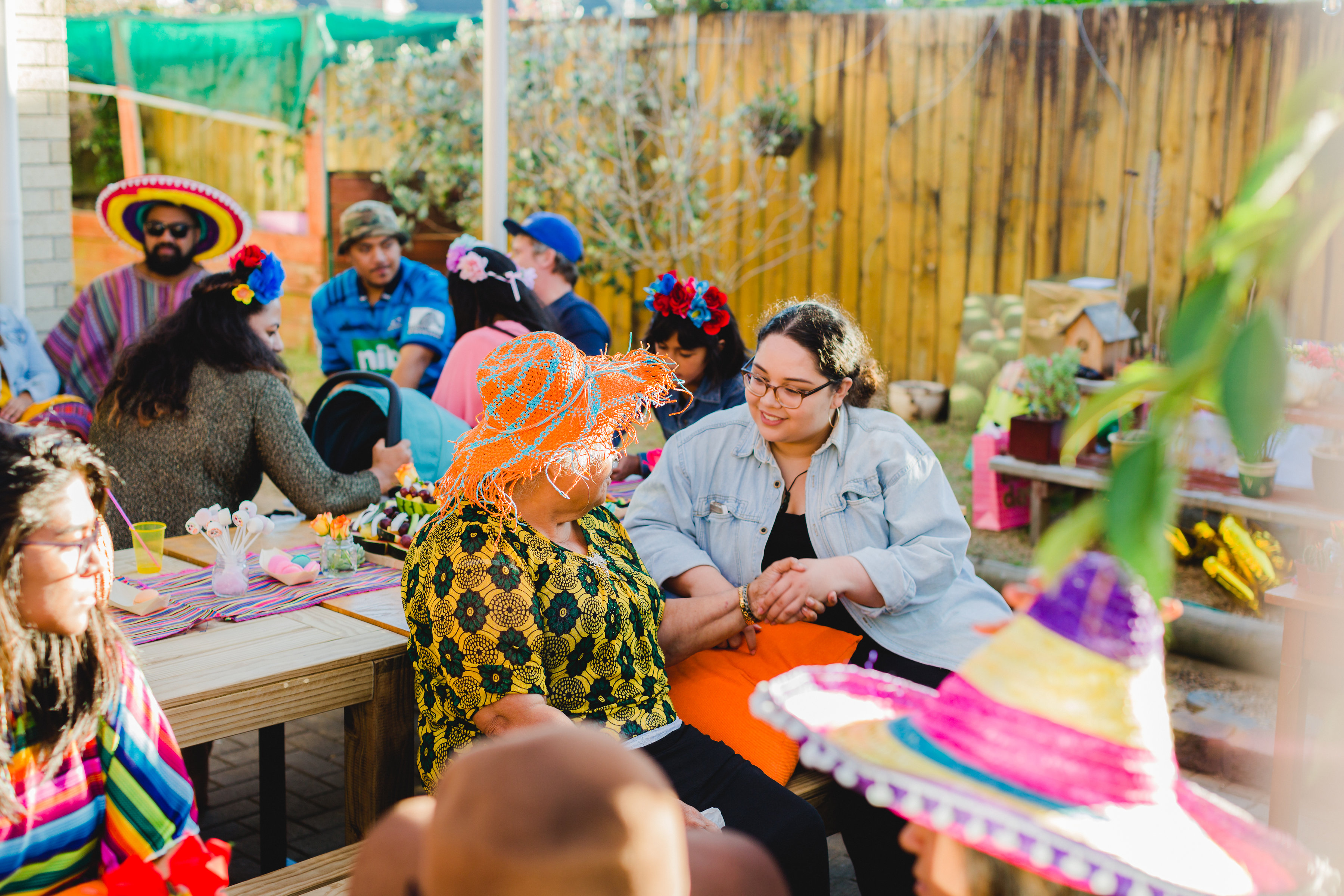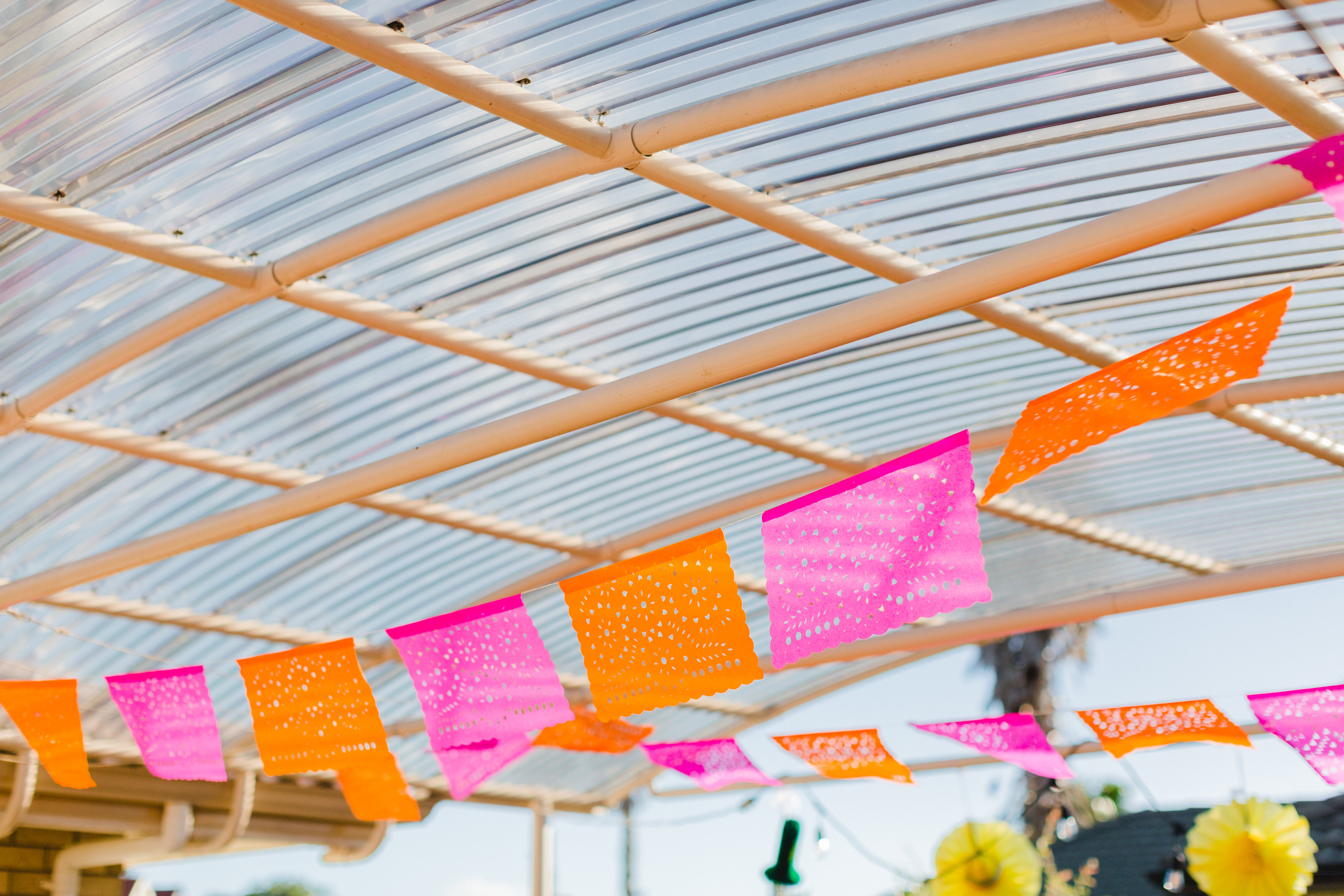 I made sugar skull piñata favours for each of the kids to hang from our weeping dwarf tree. Everyone originally thought this was just décor but when the first kids were given their favour/lolly bag, the other kids quickly noticed and the rest were knocked down shortly after.
Making these sugar skull piñatas proved to be a timely exercise. I got through this by getting my sisters and the kids (from work) involved. Many hands make light work! I also purchased mini donkey pinatas to make up the numbers (as we were expecting up to 40 kids).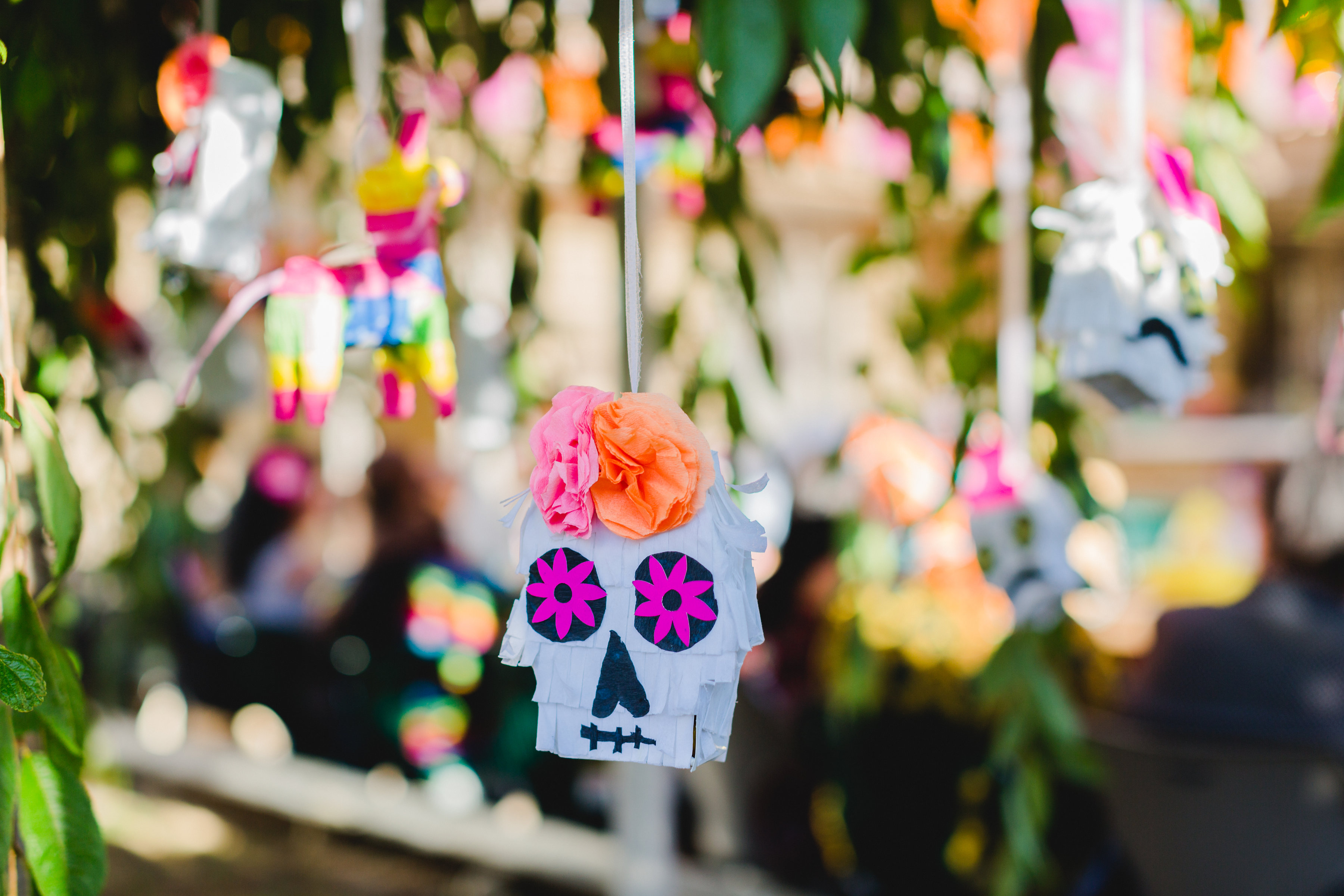 The Food
I liked the idea of making sweets to match the décor. We put marshmallows on sticks and drew sugar skull faces on them (thanks Pinterest). It was pretty fun, and the faces that didn't make the cut were happily eaten. The jelly oranges were also a favourite amongst the kids.
Food was kept bright and simple. We served BBQ capsicum, corn, salsas, DIY tortillas and of course nachos!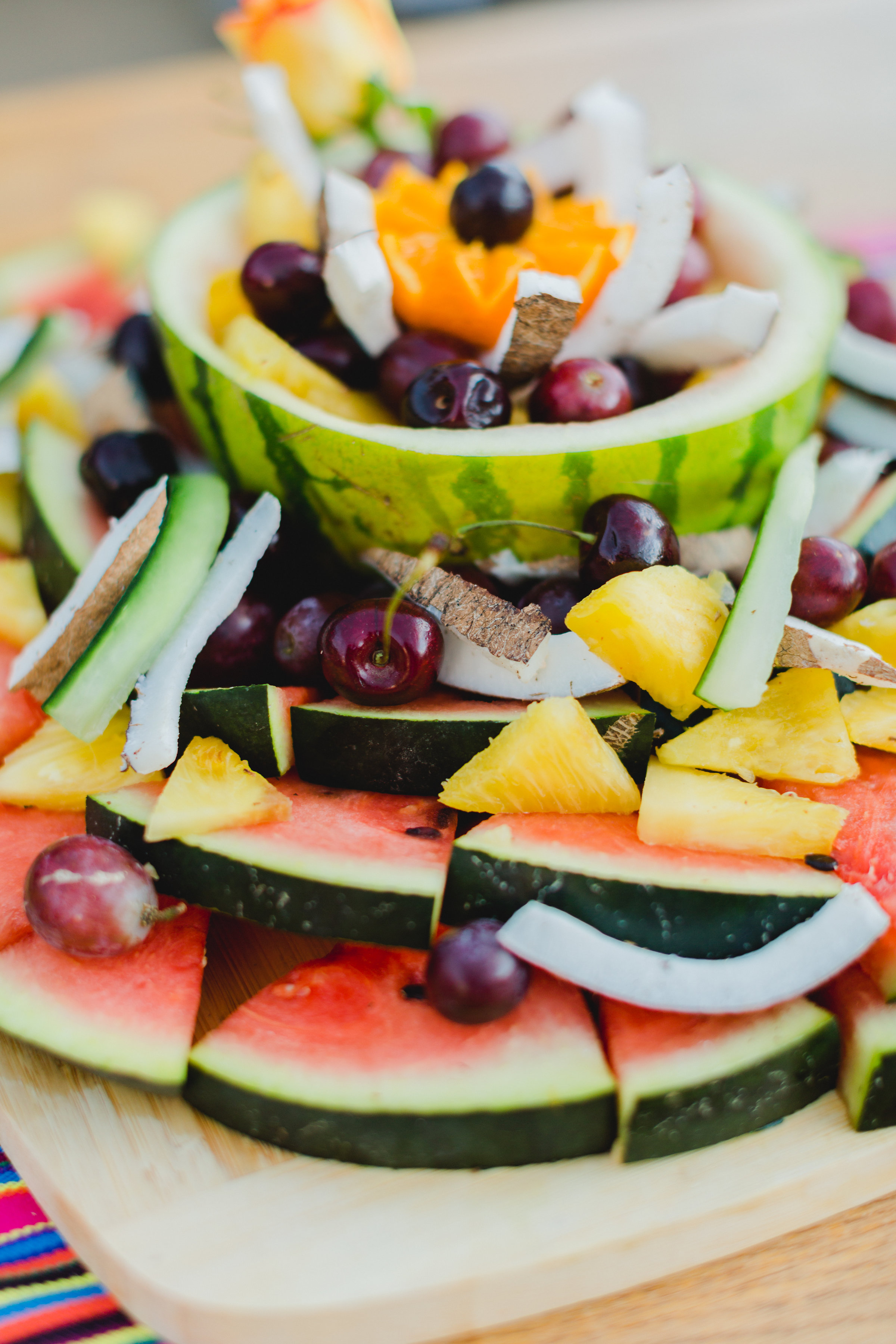 After many birthdays with my first two children, the best advice I can give is to ask for help when you need it, and delegate, delegate, delegate. Preparing for birthdays can be a fun creative experience that you can share with family and friends.
As a mum of three I didn't want to spend time stressing about games, so in the end I hired a bouncy castle, face painter and had one game at the end, which was the 'donkey pinata'. All the kids were so relaxed and had so much fun!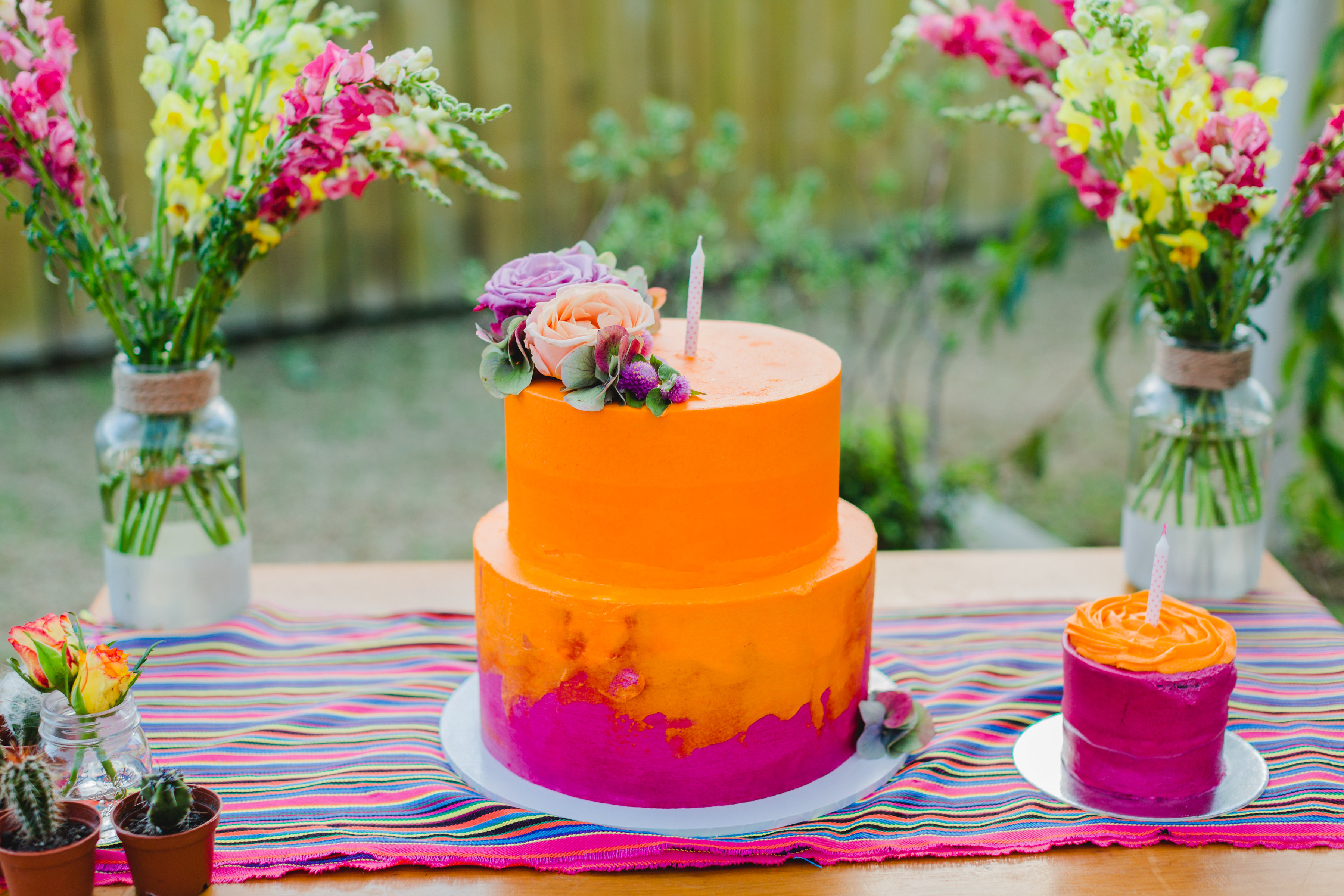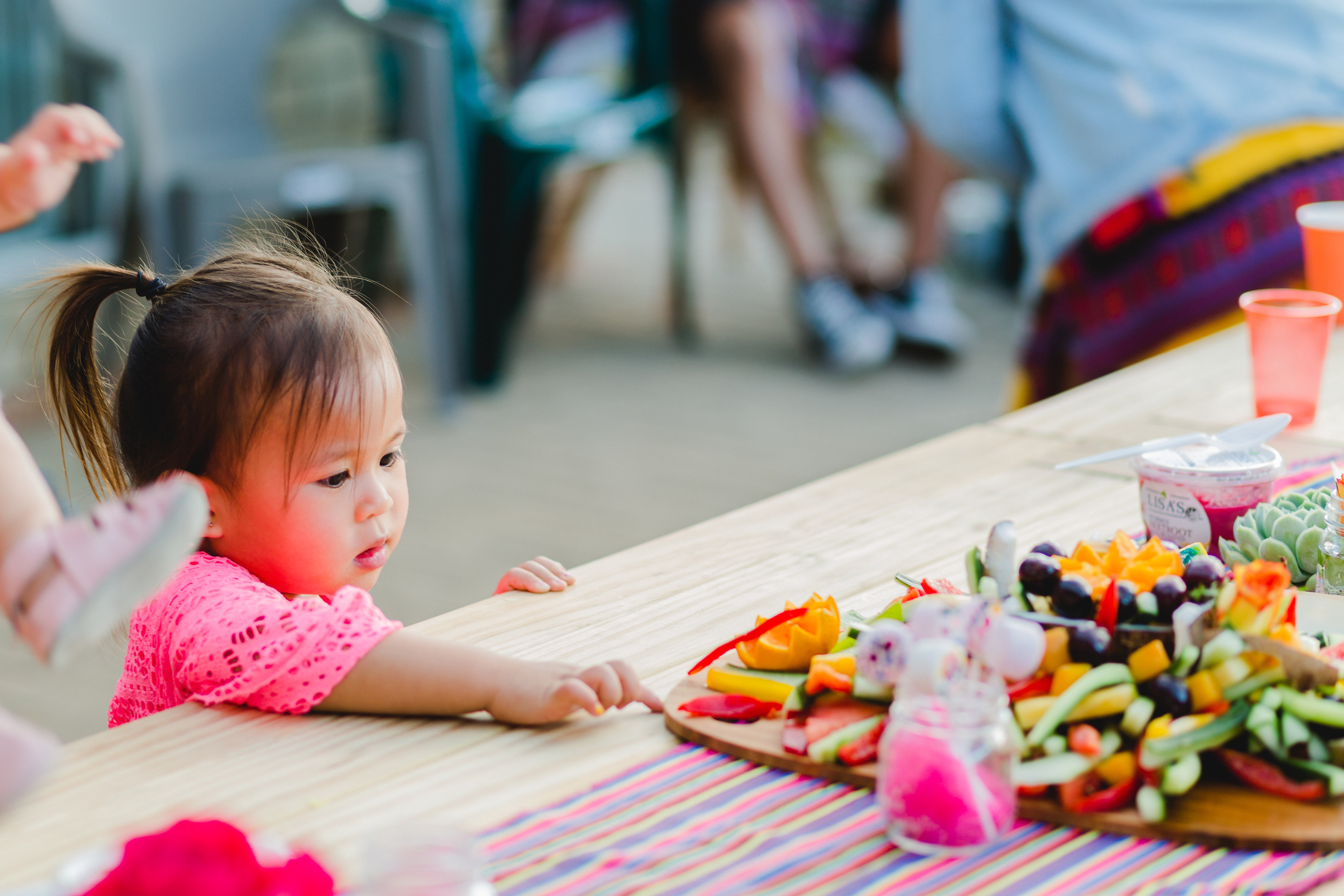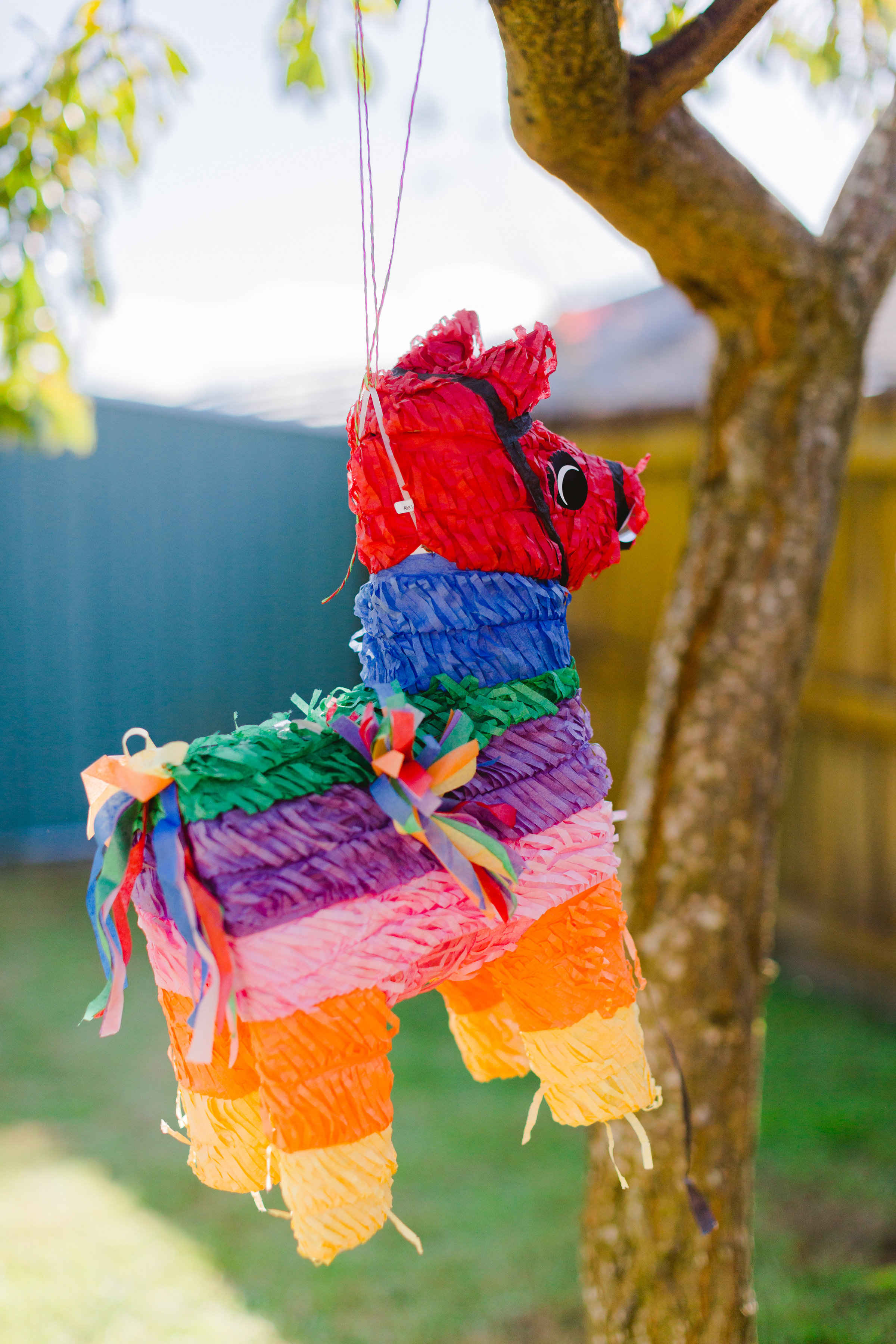 Vendors
Photography: Michaela Janetzko
Macaron: Macaron Heaven & Co.
Cake: Niucakery (closing end of July as Niuafe will be taking up a job as a pastry chef in Melbourne)
Papel Picado Banner: We are Chilpa
Bouncy Castle: blastentertainment.co.nz
Styling & Party: Santana Maria (Instagram)