This stunning party was for a lucky little girl whose busy mama is also a YouTube sensation – Irene Sarah. Shumaila Panhwar of So Cal Event Planners was tasked with the job of planning the gorgeous pastel rainbow party AKA a threenage dream.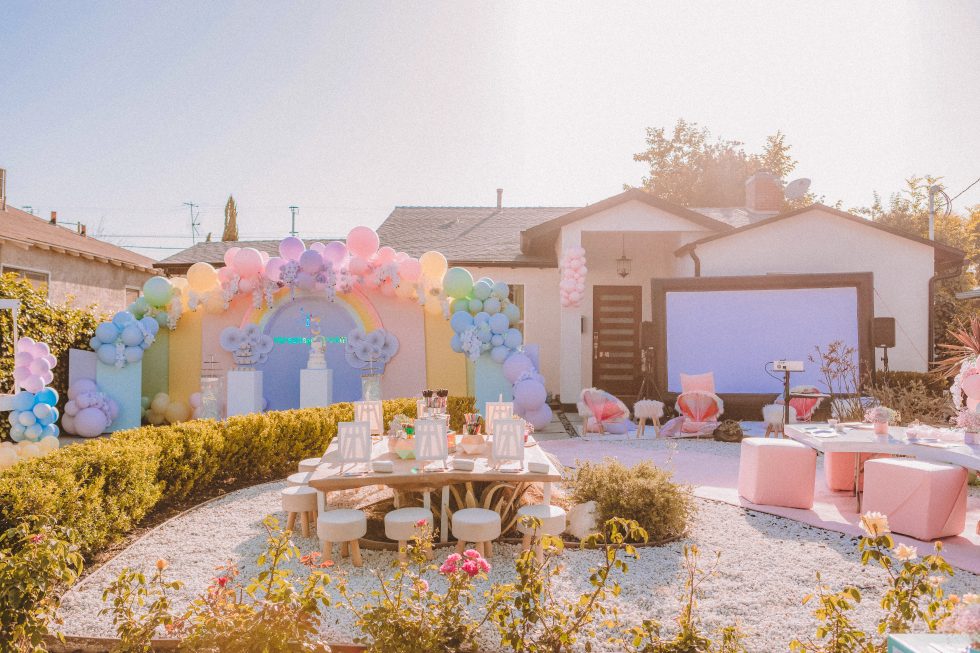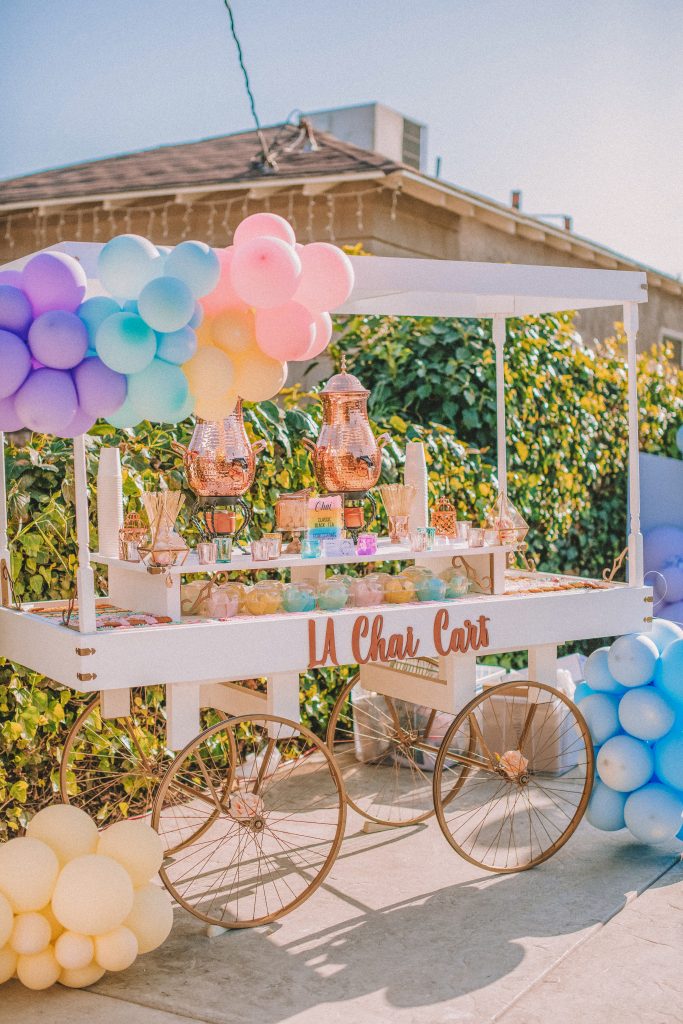 Above; a chai cart for the guests to enjoy!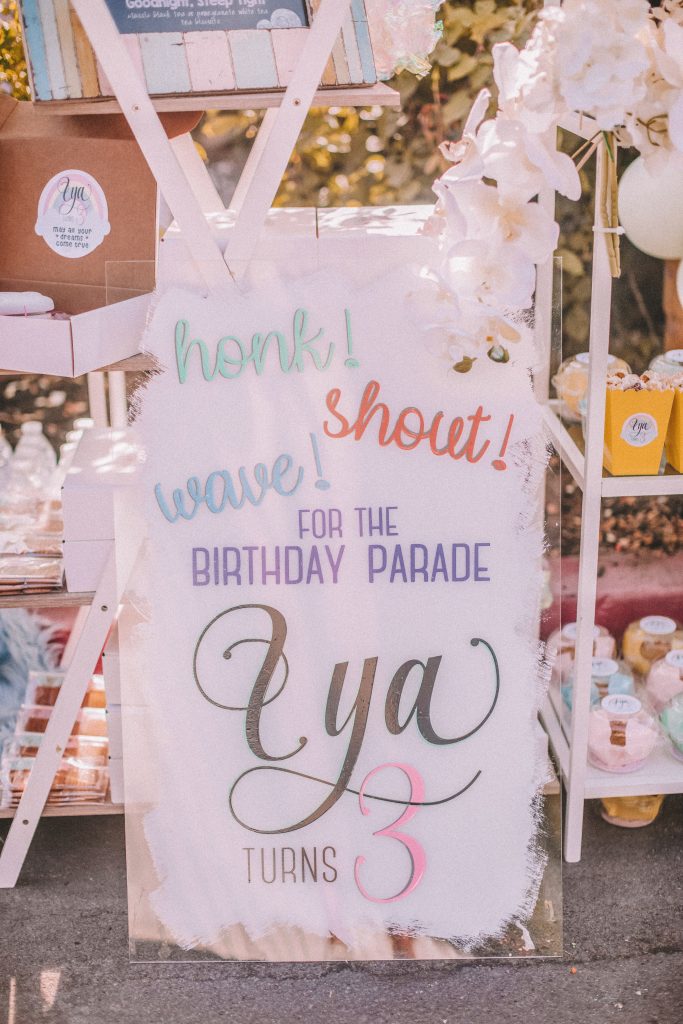 A welcome message for the visitors
THE PARTY DETAILS
OCCASION: Girl birthday party
THEME: Pastel Rainbow AKA Threenage Dream
COLOURS: Pastel rainbow hues, pink, yellow, purple, blue
HIGHLIGHTS; amazing balloon install, paintbrush signage, cookie cake, chai cart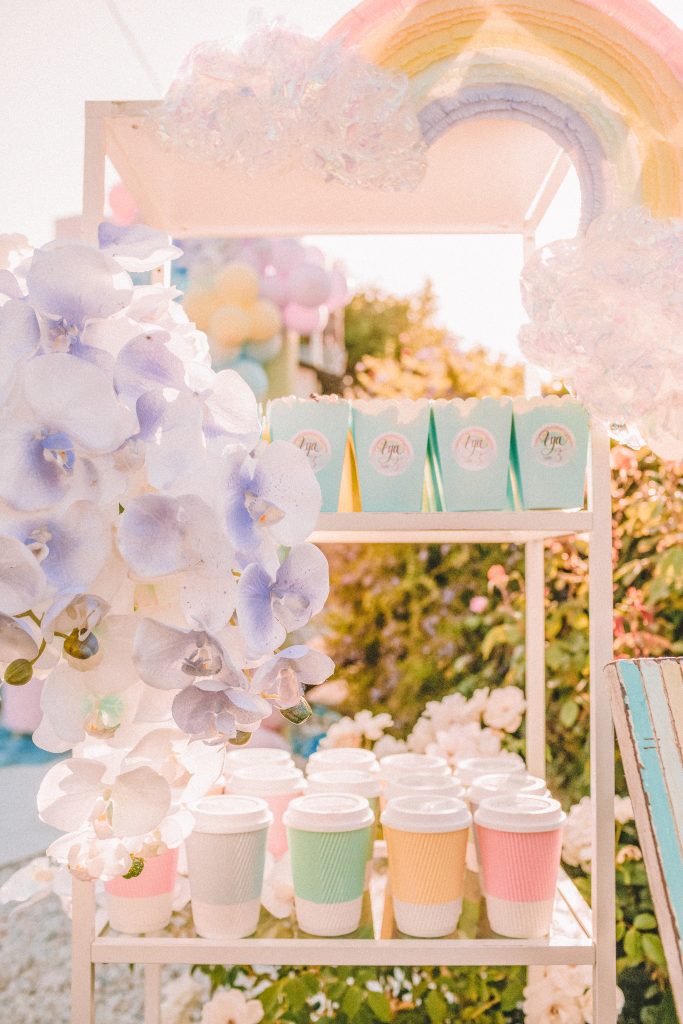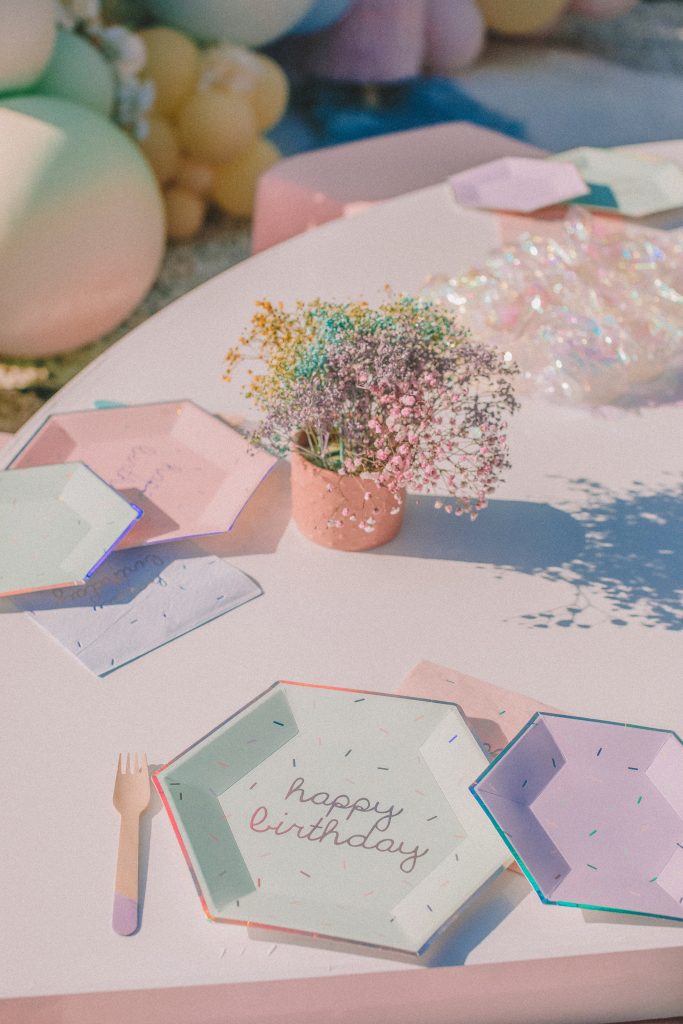 When Irene's daughter was turning three, she wasn't originally planning any type of celebration due to the current state of the world (ie, COVID). She was going to opt for an intimate party of three at home. Luckily for us, Shumaila from So Cal Event Planners proposed the idea of a drive-by birthday!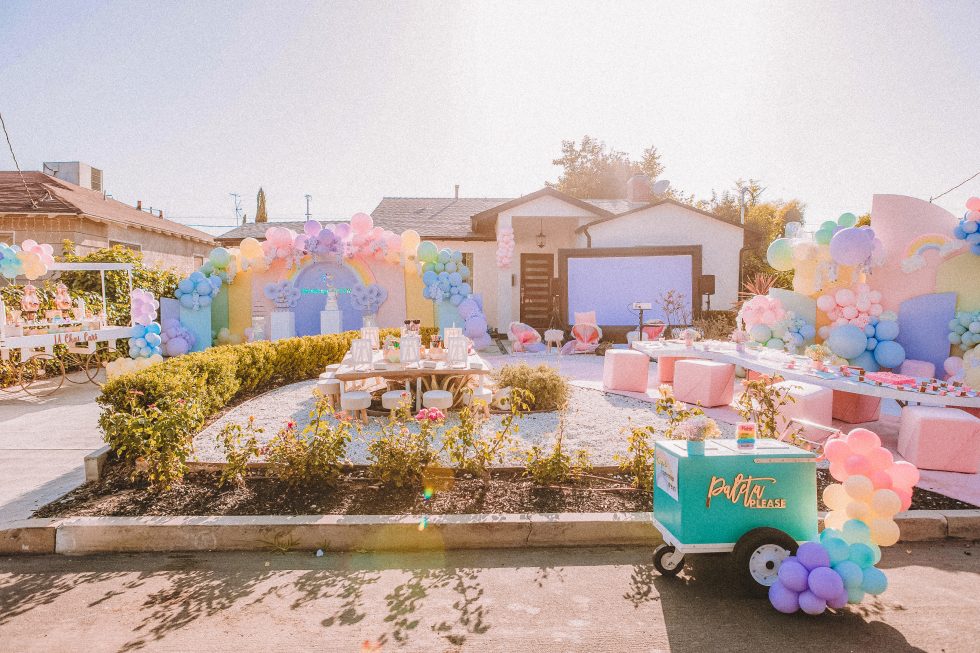 Below, a gorgeous fairy floss display!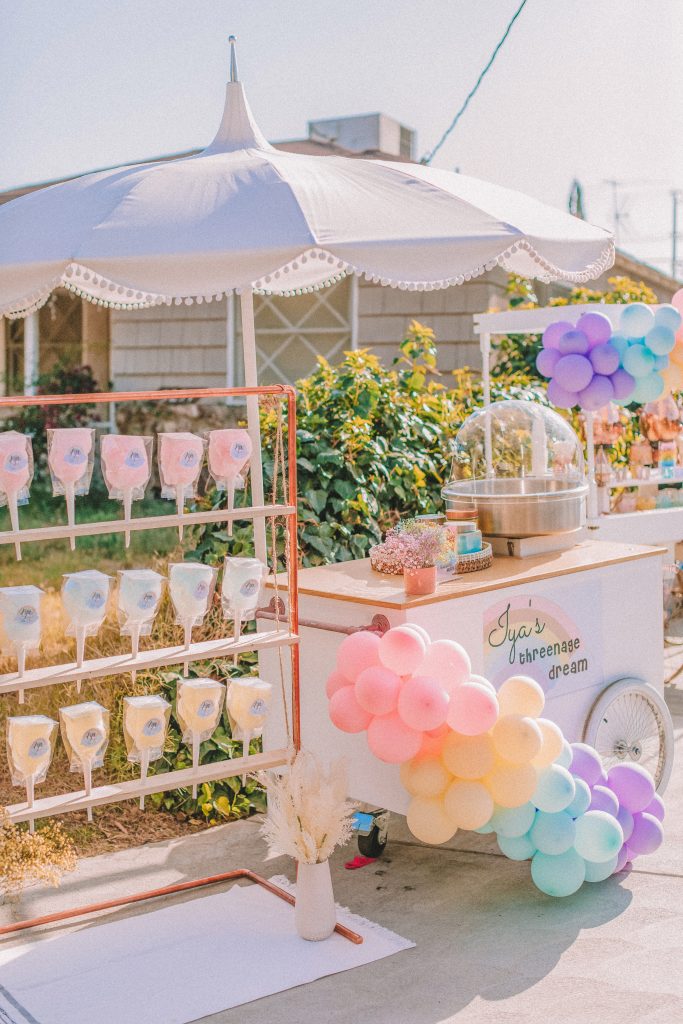 Favours galore for the guests!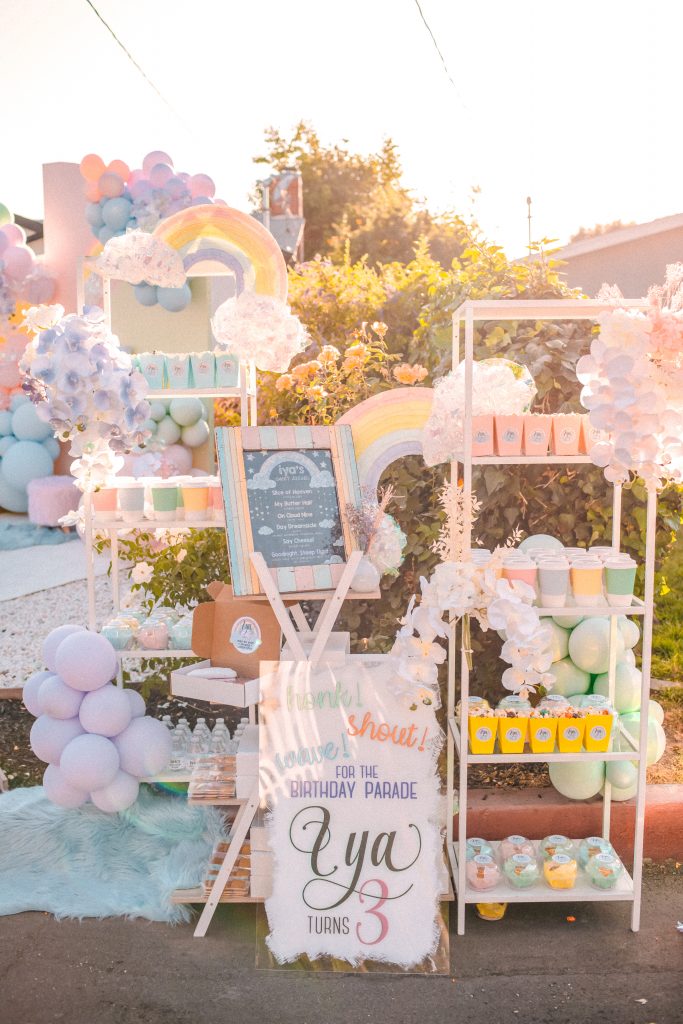 Why yes, that is a 3-tiered knafeh, awesome, right?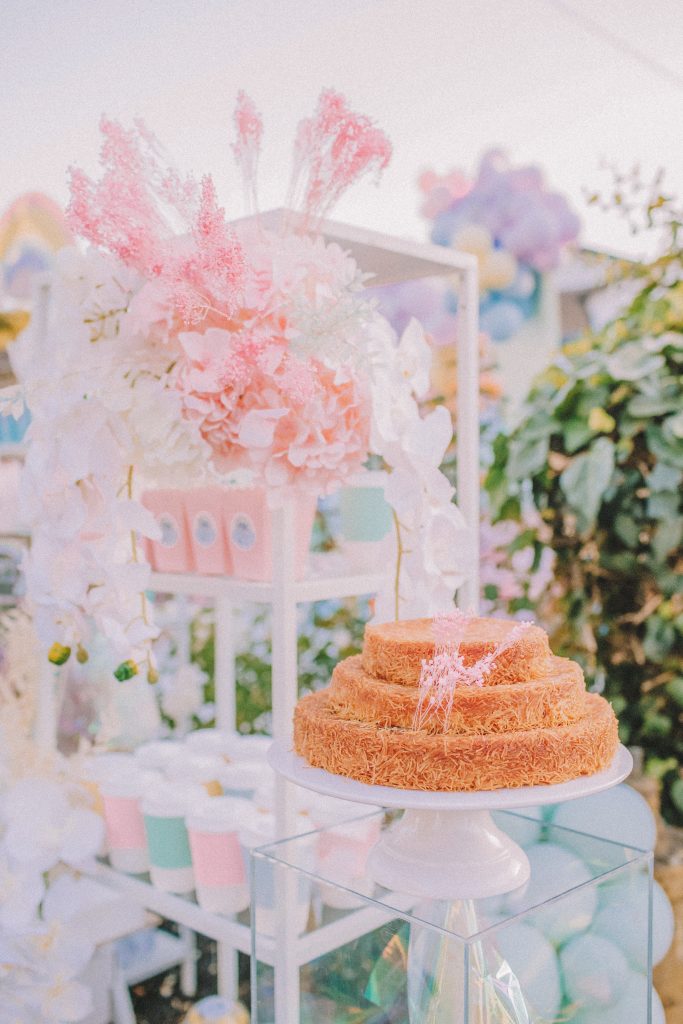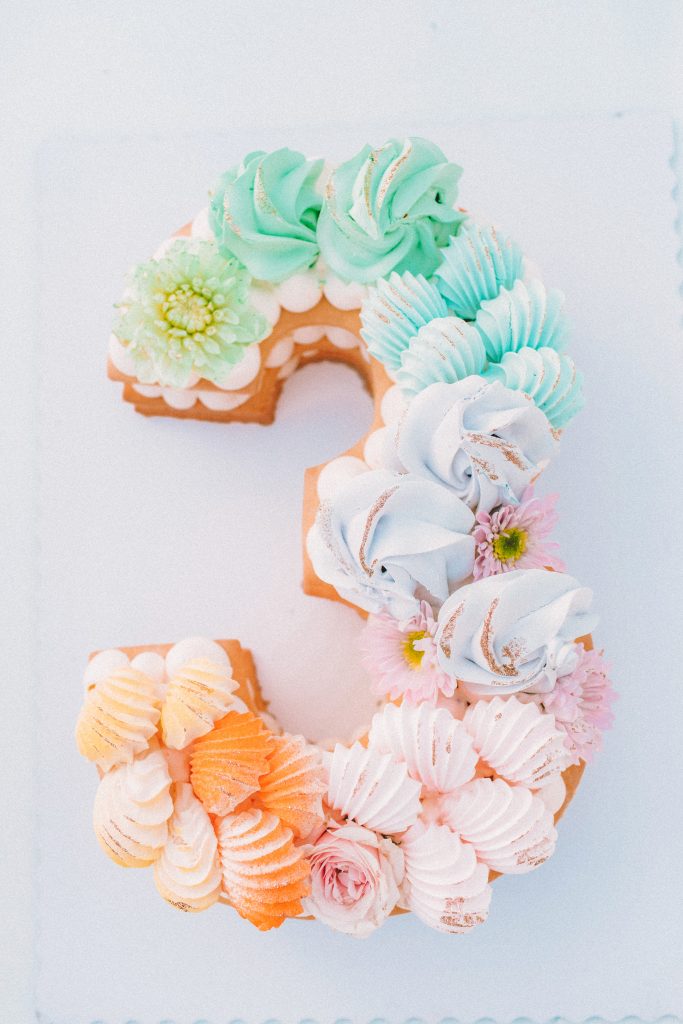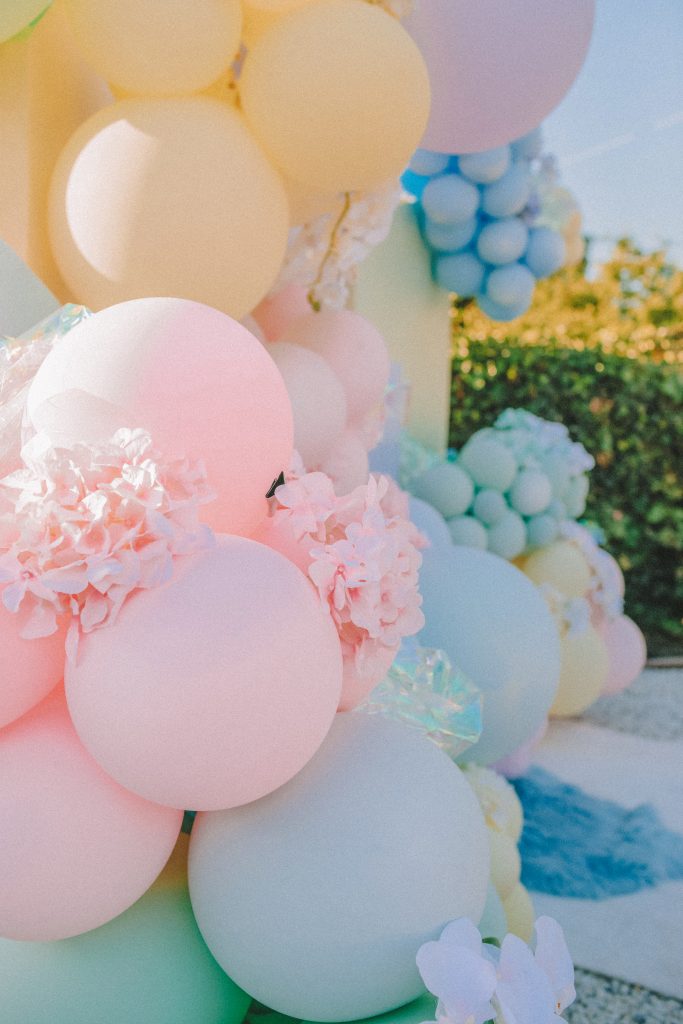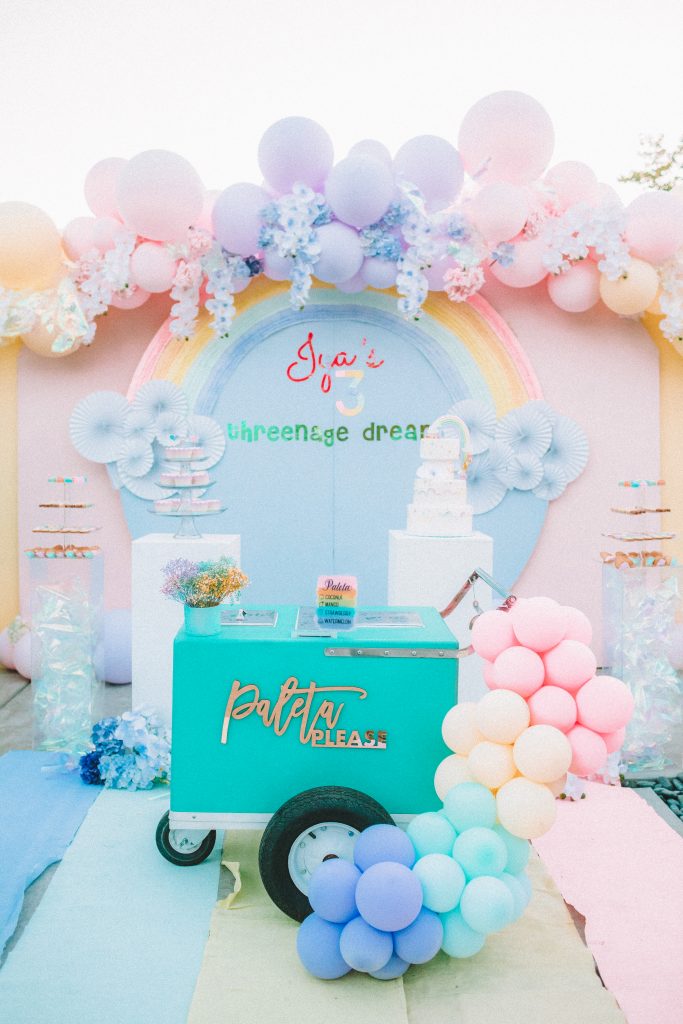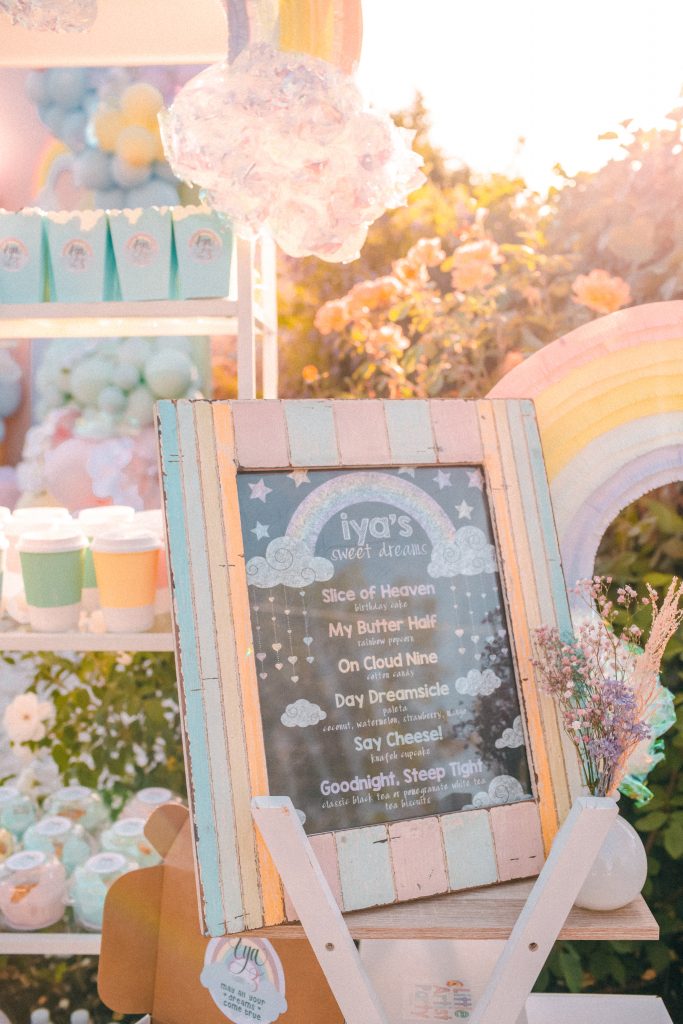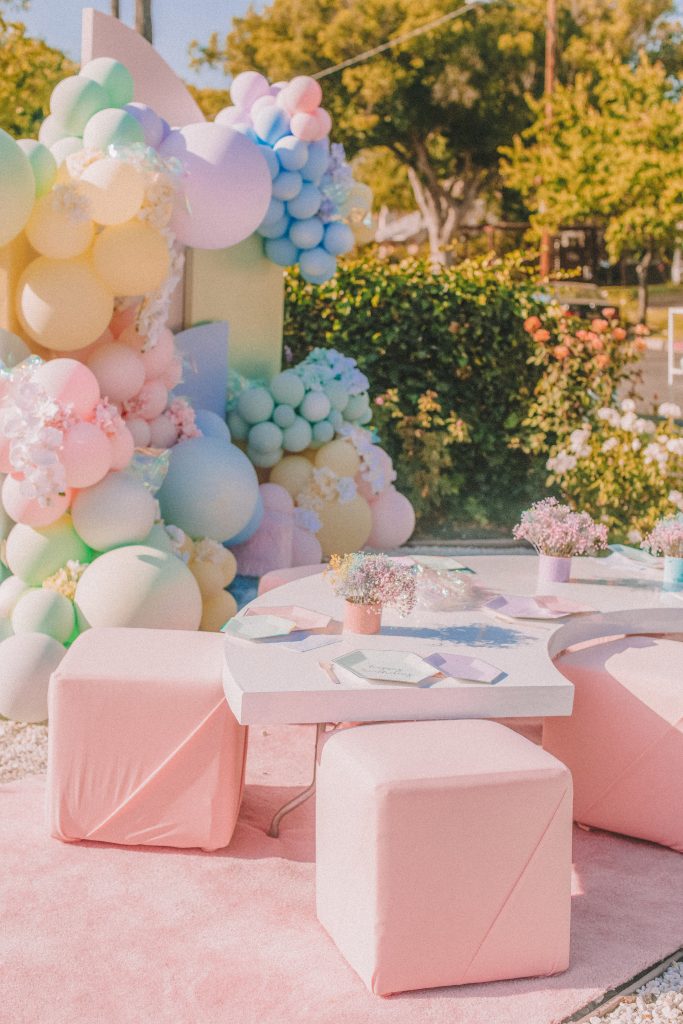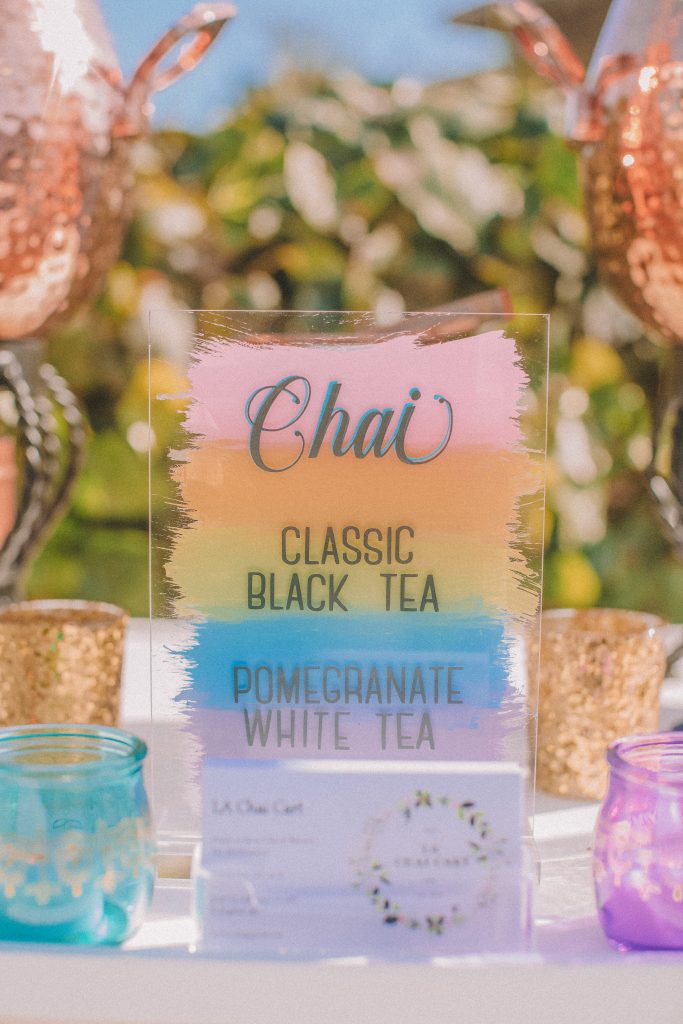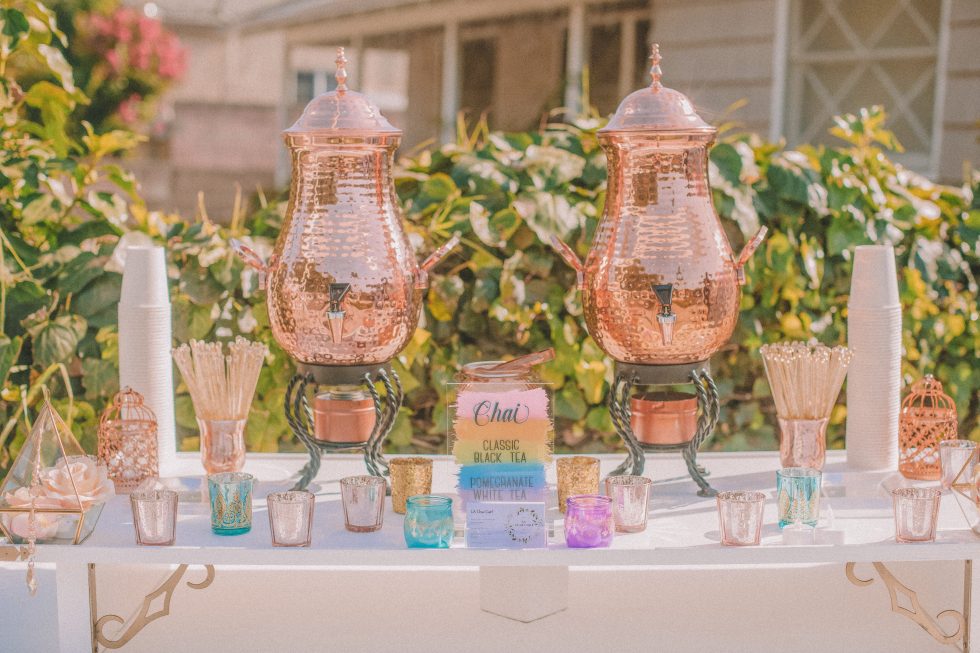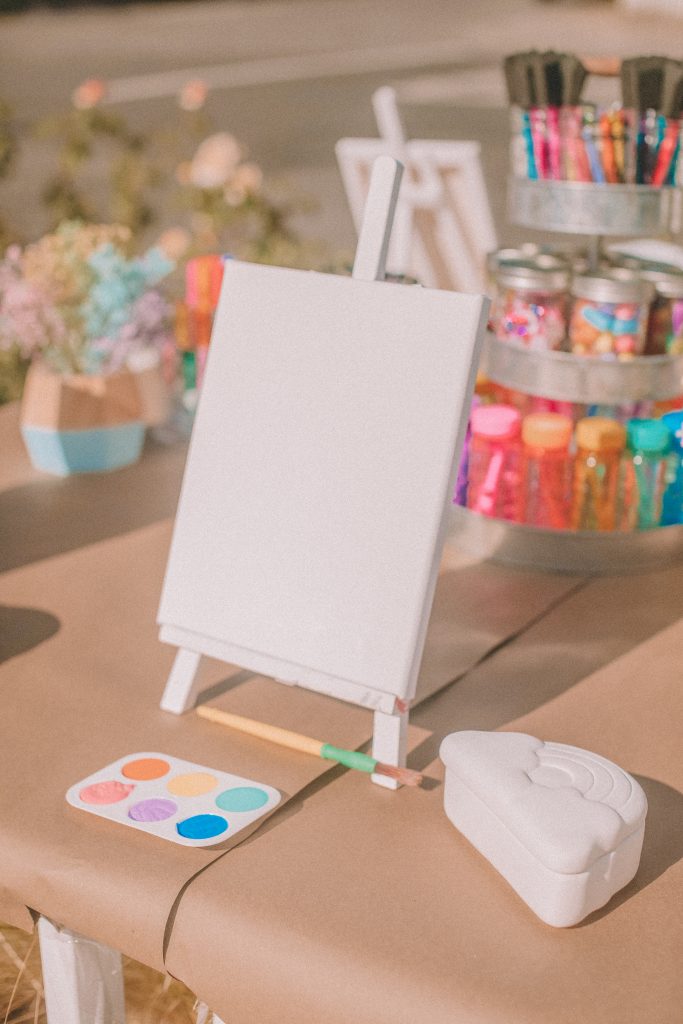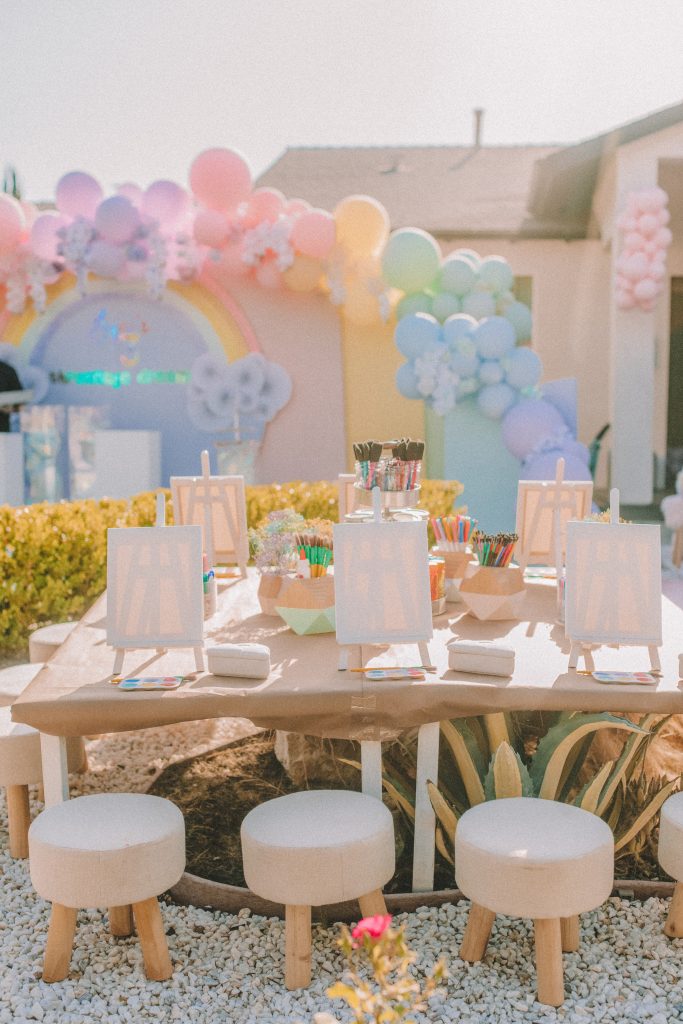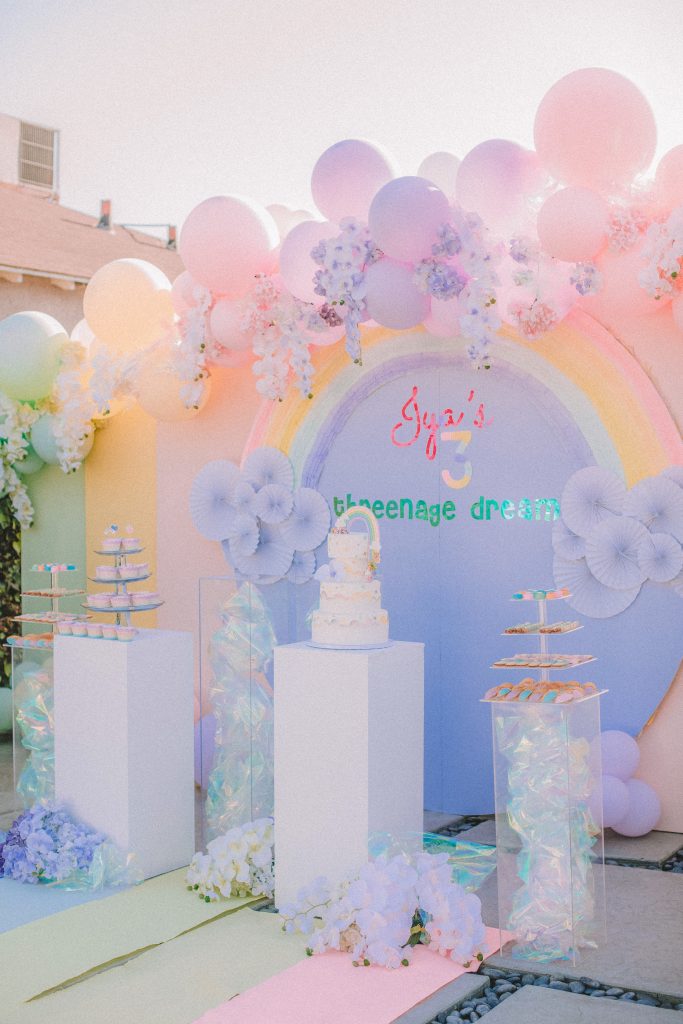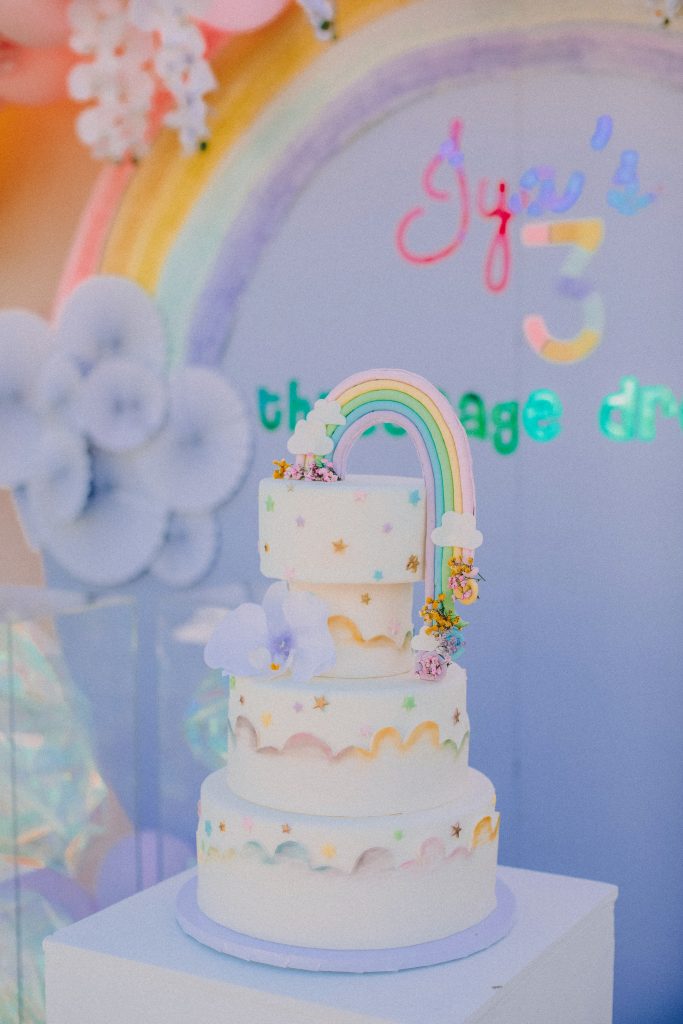 What was originally supposed to be a small and simple affair, turned into one of the most magical parties! Irene provided the theme of pastel rainbow, one of her daughter's favourites while music producer dad, Waseem threw in a unique spin dubbing it 'Iya's Threenage Dream' as a nod to Katy Perry's hit song.
It was a dream indeed!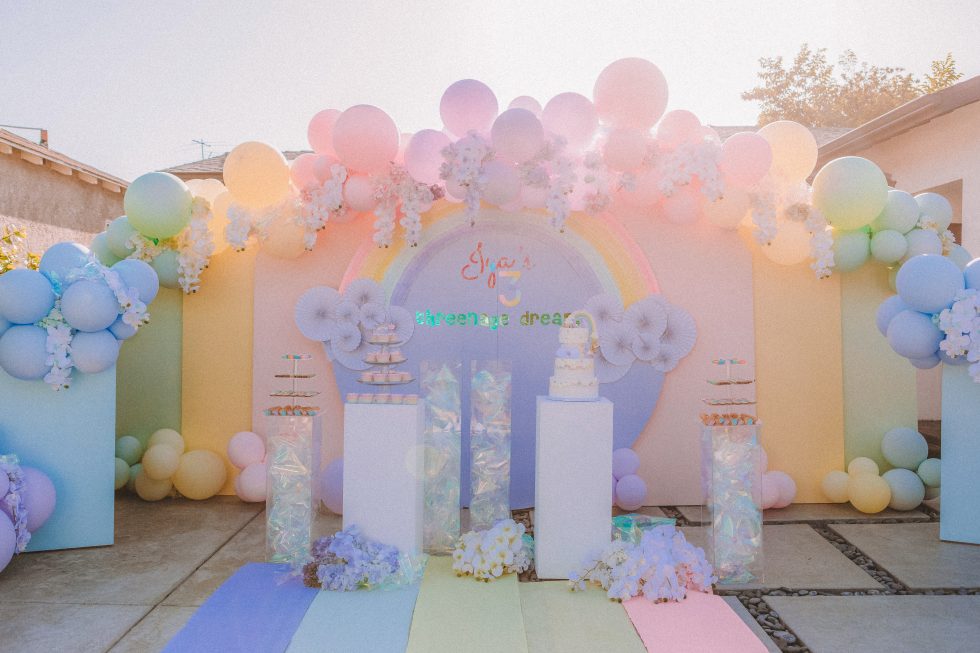 Vendor Credits
Design, planning + styling | @socaleventplanners
Design + rentals | @hellokismet
Balloons @balloonavenuela
Custom signage, acrylic + vinyl | @starsanddreamsco
Cotton candy cart | @thejollysheep
Chai cart | @lachaicart
Custom dessert | @minisbymara
Paleta cart | @paletaplease
Custom cake | @sweetestgallery
Knafeh | @knafehqueens
Crumbles pastry cake | @crumbles__patisserie
Sheet cake | @somethingmeetha
Kids lounge furniture | @abovethetoppartyrentals
Kids arts + crafts | @little_artist_party
Kids craft table | @cotherusticchic
Tableware | @harlowandgrey
Photographer | @nicolebalsamophoto
Second shooter | @louis_vuithanh
Main videographer | @rl_footage
Second videographer | @jasminemariefilms
Video projector + sound: | @vitaperfetta
Hosts | @irenesarah + @waseemstark