Pieta's pretty dollhouse party has been wowing us on Instagram ever since we laid eyes on it! The party was styled beautifully by Jo Kalivas Events Styling and featured a WOW factor cake made by mummy Vanessa from Sydney Dessert Co. The main colour scheme and aesthetic was pastels with cane style decor. Continue to see and read the epic details from Pieta's vintage doll party.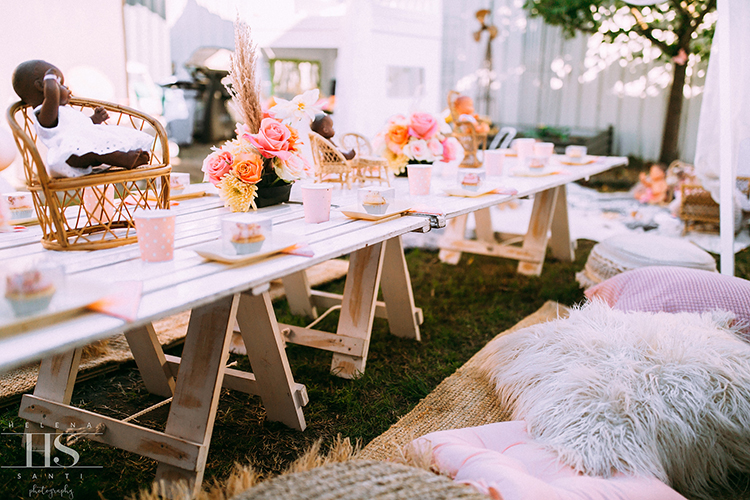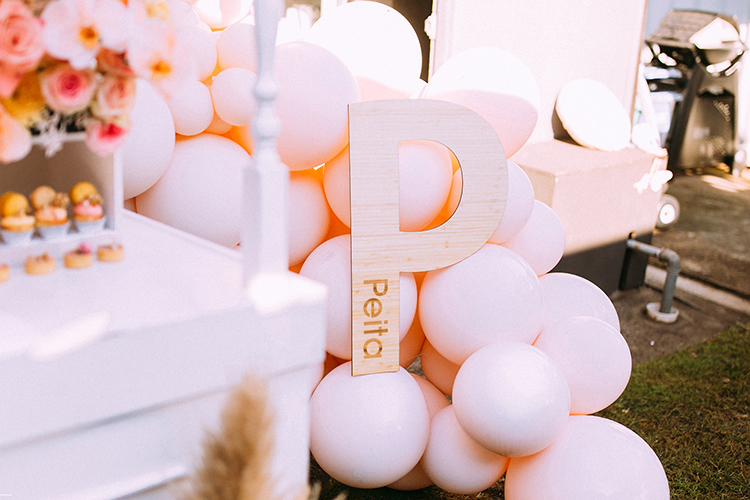 Read the details of Pieta's vintage doll party picnic
Vanessa tell's us 'Peita's love of her Mini-Land dollies and dolly accessories were the inspiration for her 2nd birthday party – a dolly picnic with all her dolly and human friends!' The party was complete with her vintage cane doll furniture, a pram and stunning pastel blooms and balloons. Peita was even spoilt with her very own dollhouse in form of her birthday cake – made by her talented mama!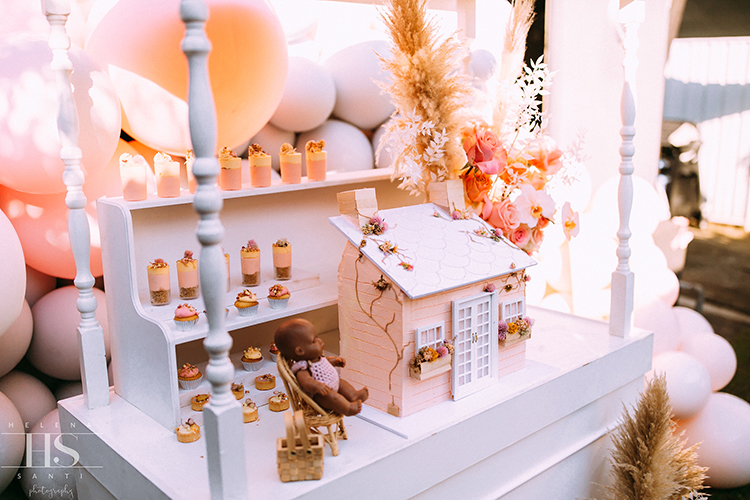 Why yes, that is indeed the CAKE!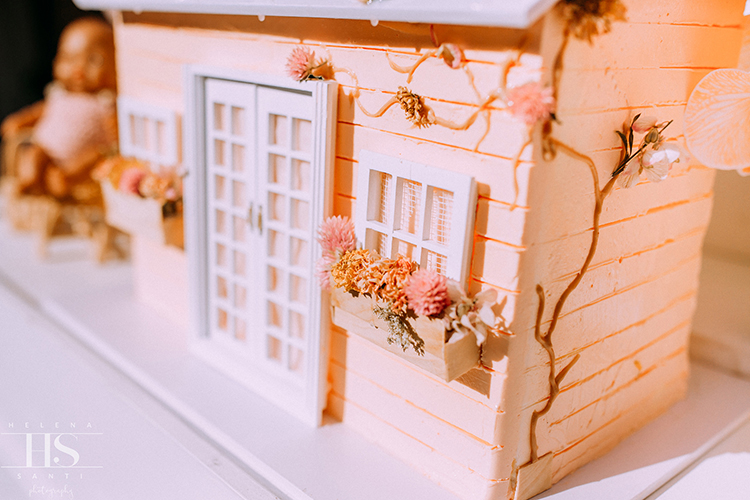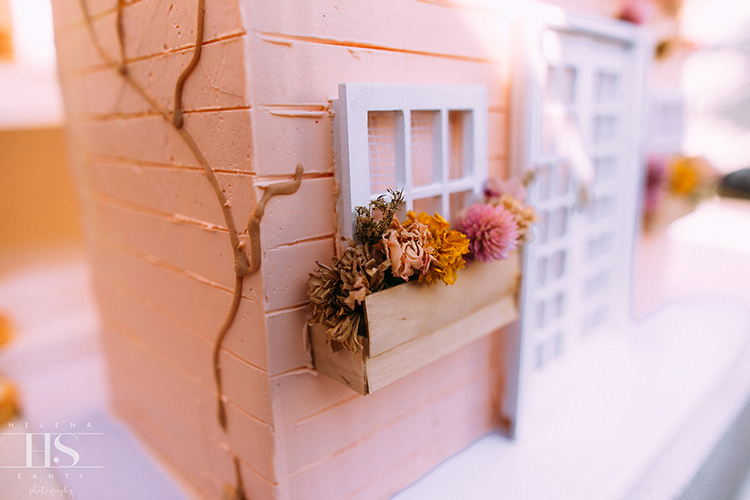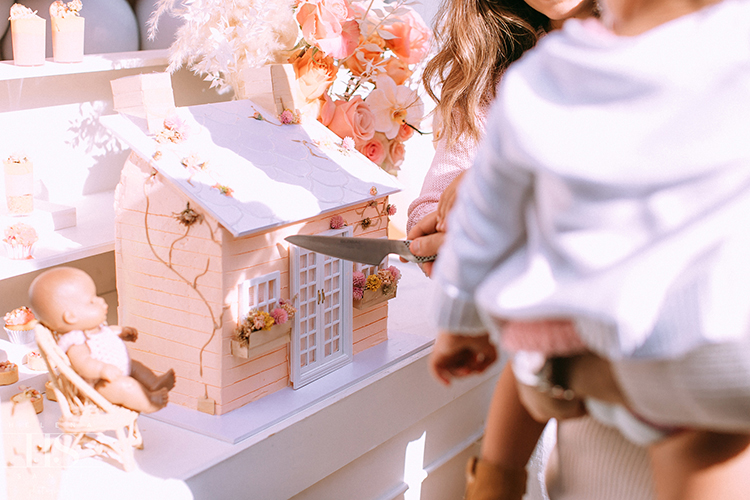 The doll and dollhouse set up sat stunningly on a cart featuring yummy desserts, fab florals and a balloon display.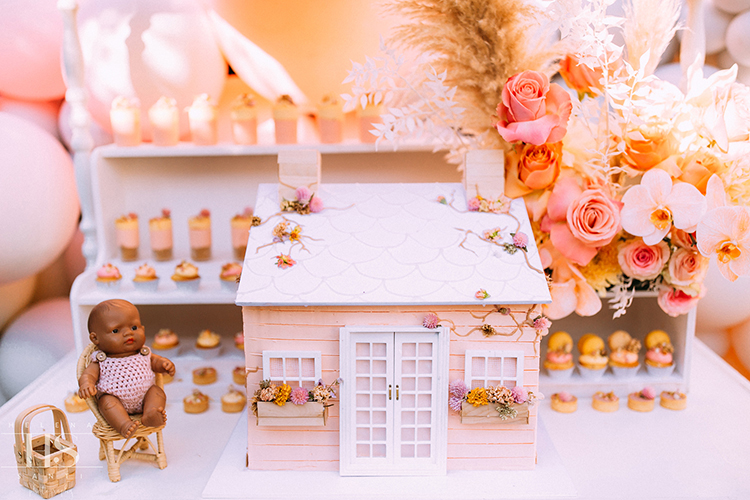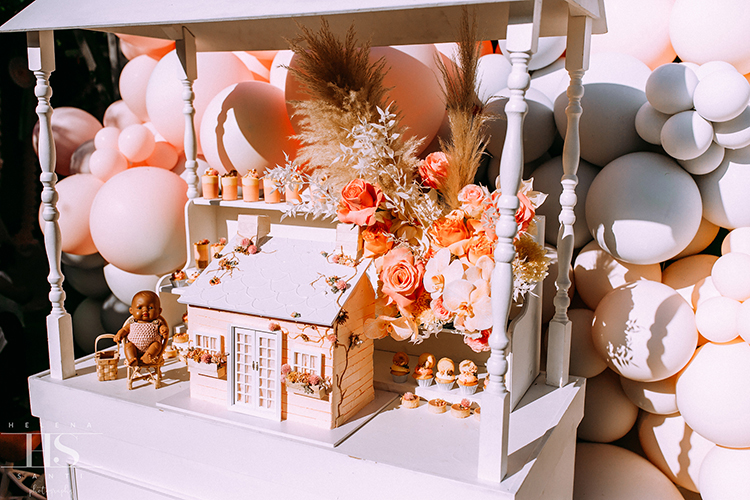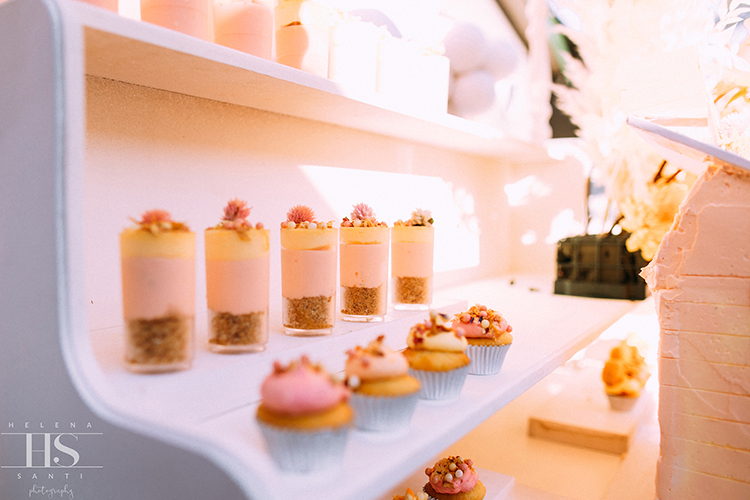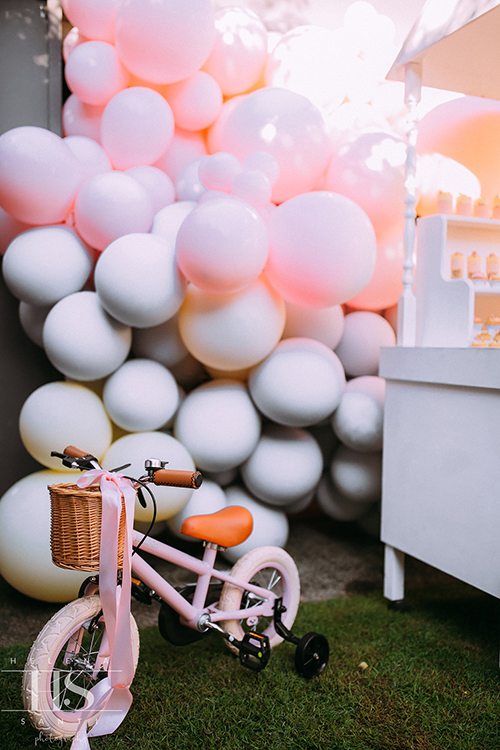 It's the little details that complete the theme…how cute are those clothes!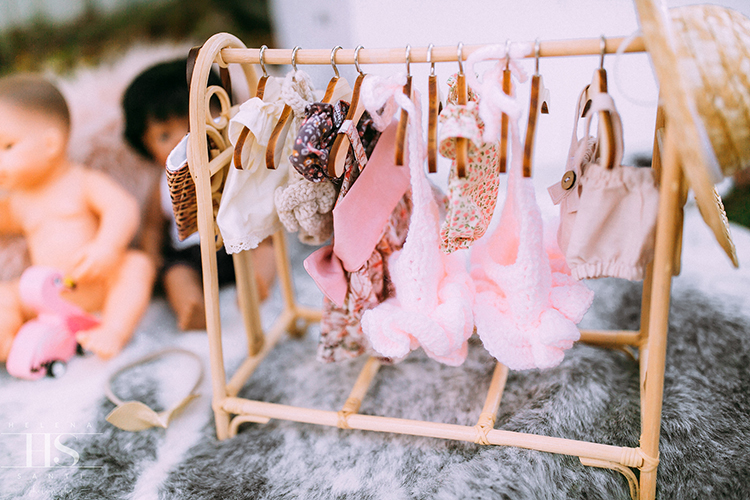 Of course, there were also dolls to play with!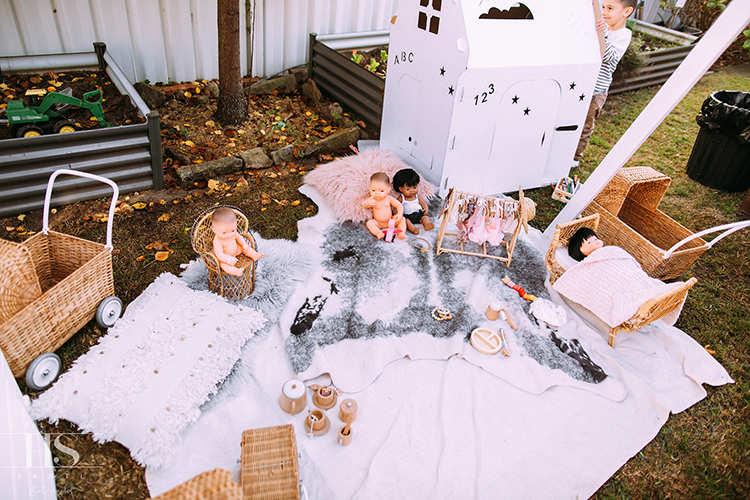 A picnic set up is perfect for a little's party.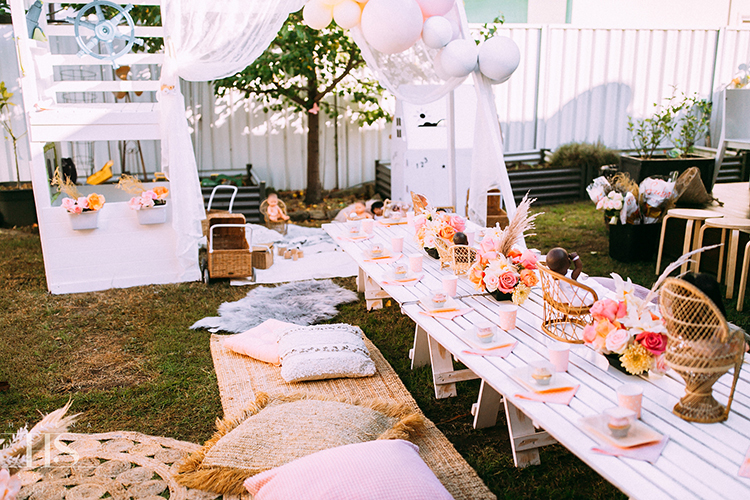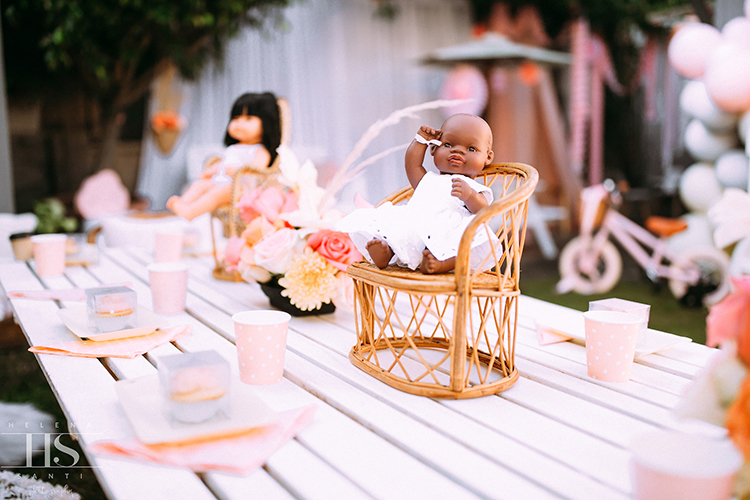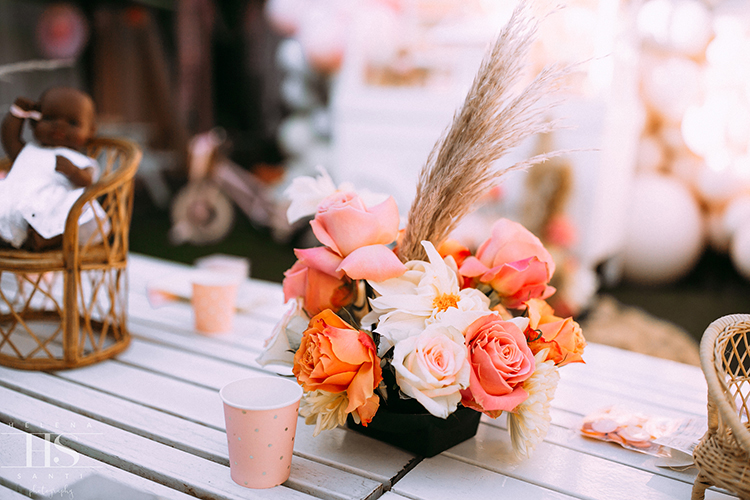 A DIY mini cupcake station adds to the fun!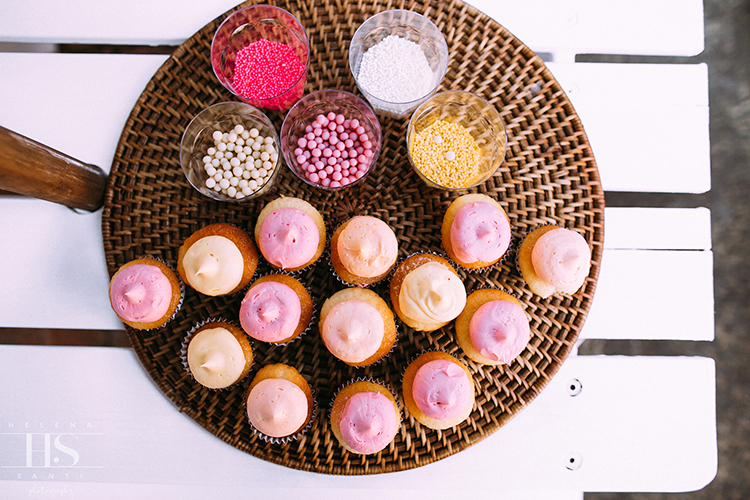 Below, the cute little birthday girl plays at her cupcake station.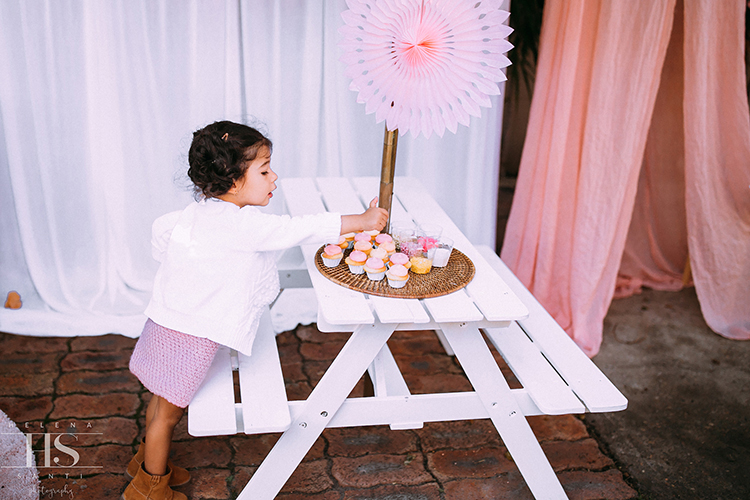 Here is the party set up in all its glory.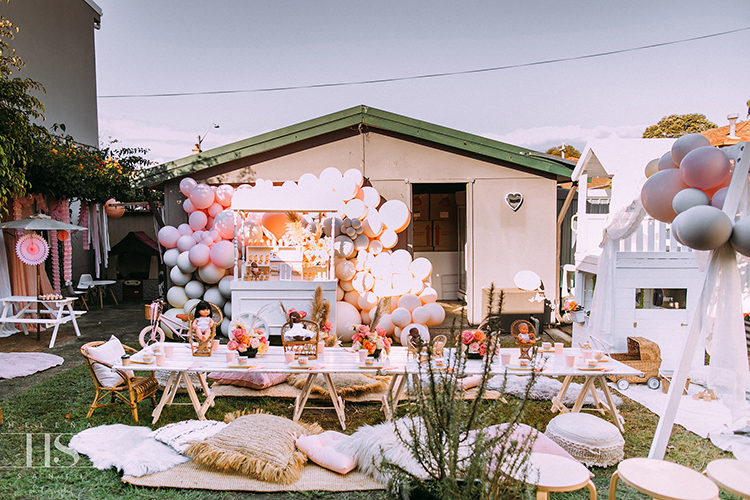 Vendor Credits
Styling, props | @jo_kalivas_events_styling
Dollhouse cake, desserts, bonboniere | @sydneydessertco
Balloons | @bellinoandco
Cake cart | @spevents_
Flowers | @setinseptember
P sign | @noahs.ark.au
Trestle tables | @thetreasureroom_
Catering | @pinosdolcevita | @queenspastrihouse | @artofcakespatisserie
Miniland dolls hire | @thechristmasshop | @minilanddollsaus
Peita and dolls dress | @aydamade
Doll clothes | @aydamade | @bettyandboo
Bike | @hipkidspics
Doll prams | @olliella
Personalised pillow | @littlewillowvintage
Doll beds | @abide_interiors
Photography | @helena.santi