This Summer Whiskey bar party appeared in the first issue of the Confetti Fair mini-mag.
The concept for this party was a simple, afternoon soiree with friends to kick off the start of summer.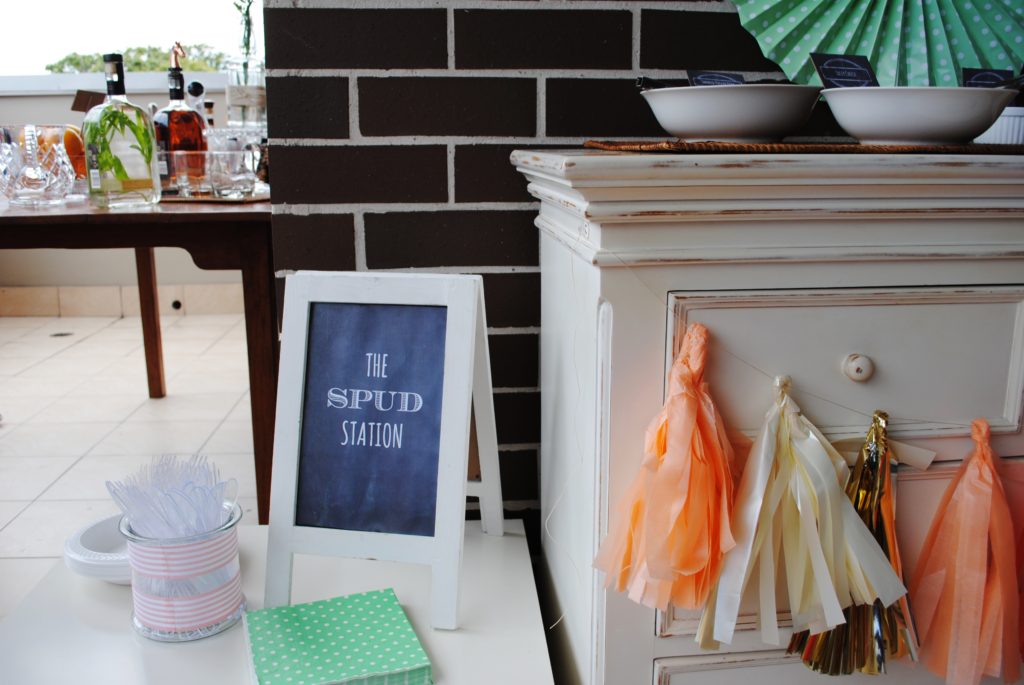 Morgan, from Morgan Make My Day decided to host an afternoon of cocktails, food and sun, hence starting an annual Spring Into Summer tradition! The colour palette was mint, apricot, gold and cream.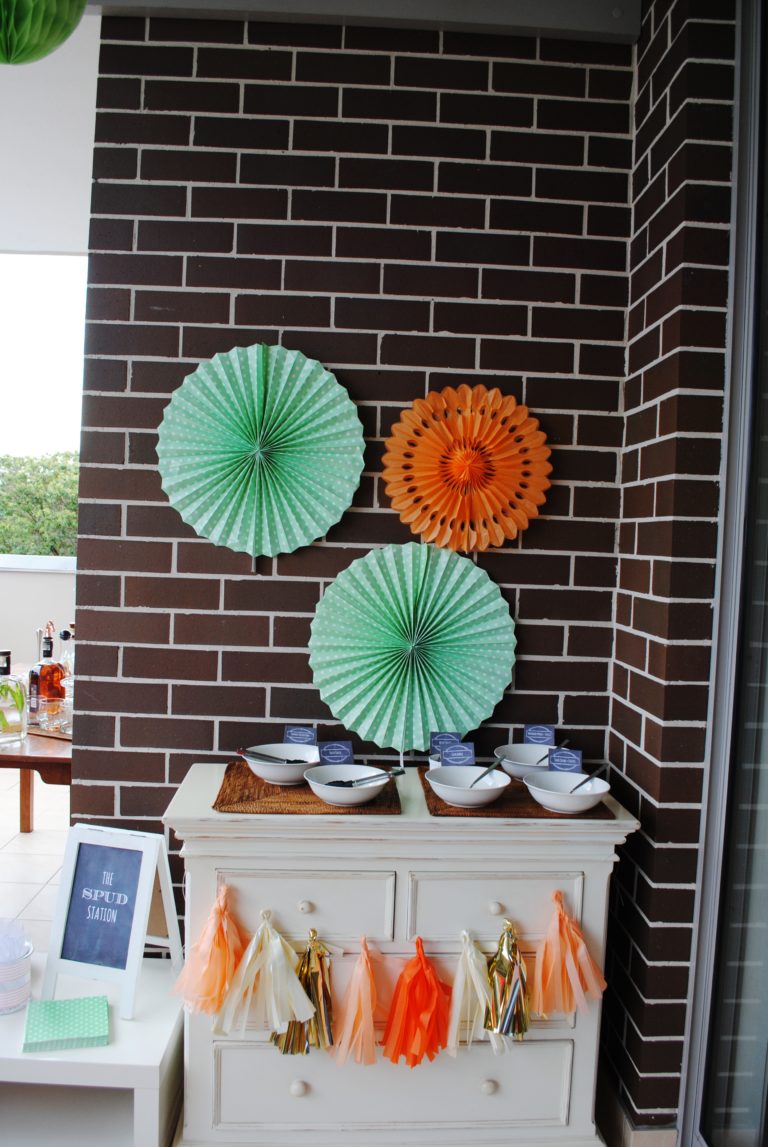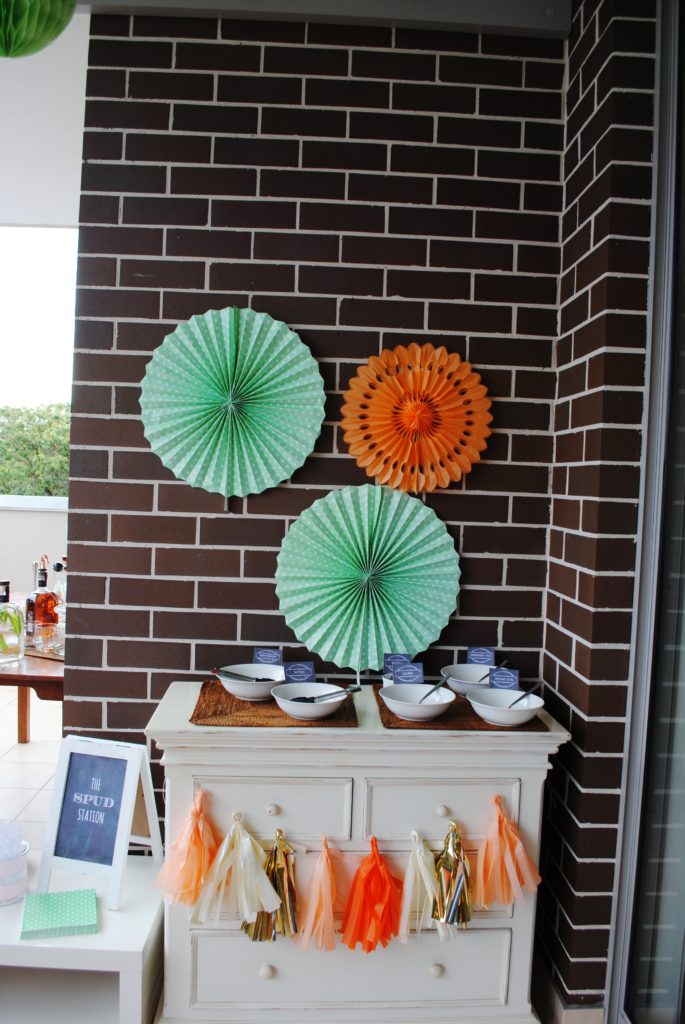 As the main idea behind the party was celebrating the arrival of warm weather, it made sense to host this party outside in the sunshine. In keeping with the relaxed theme, decorations were minimal.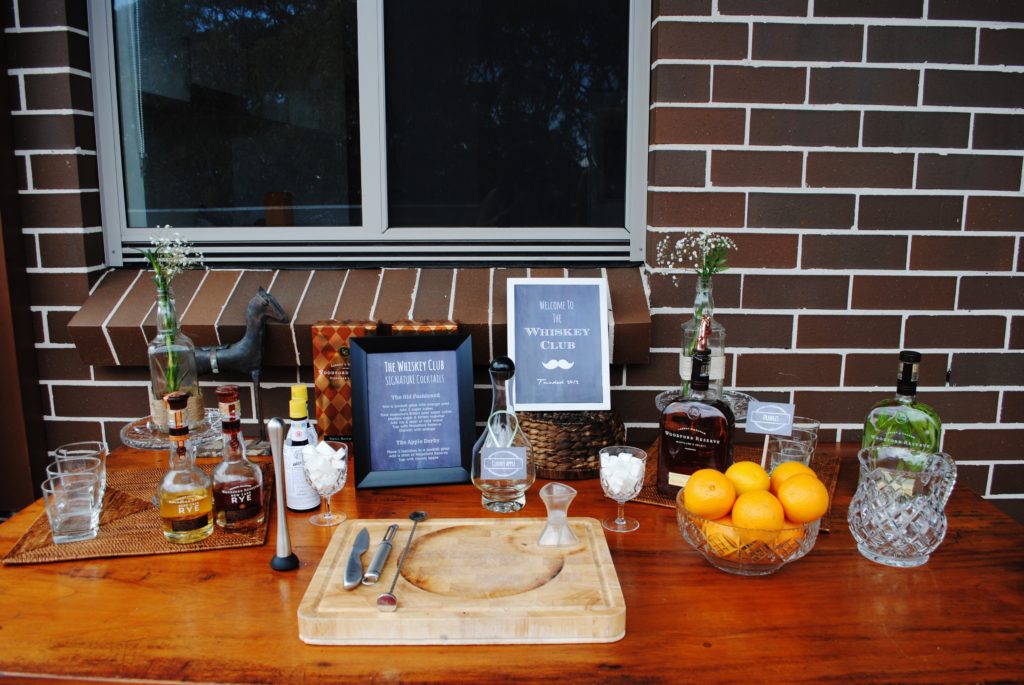 A white French provincial cabinet from the bedroom became the DIY bar, which was a big hit. Guests were able to mix their own drinks and get into the festive mood by sampling different cocktails throughout the course of the evening (responsibly of course!) An A3 sized blackboard served as a custom made cocktail suggestion list with drink recipes adding to the fun.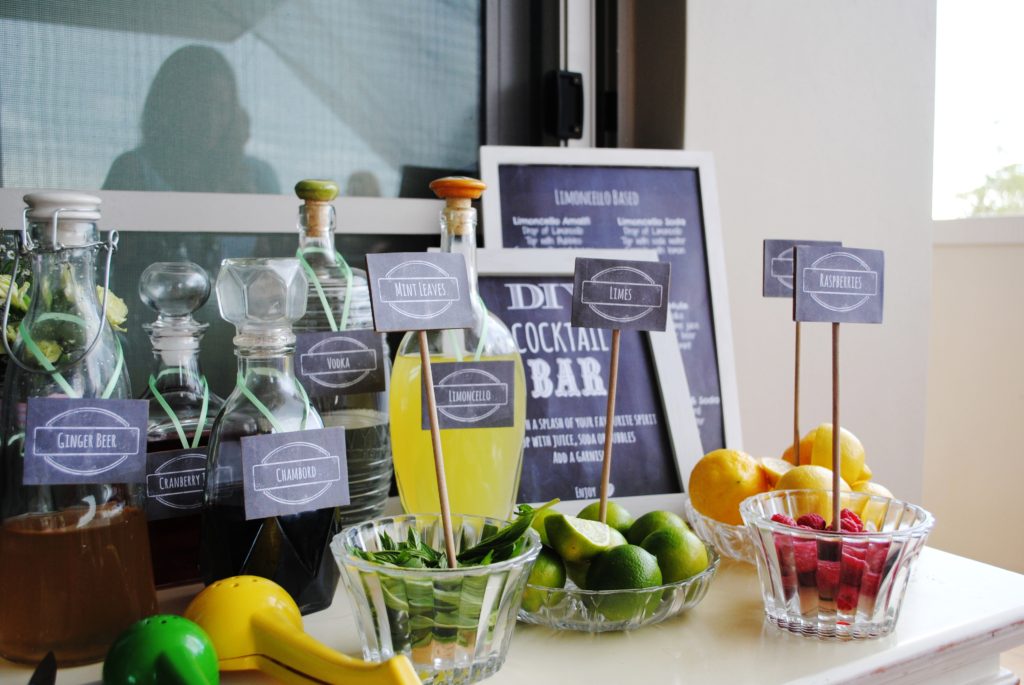 The other star attraction was "The Whiskey Club", a designated area where guests could make their own drinks.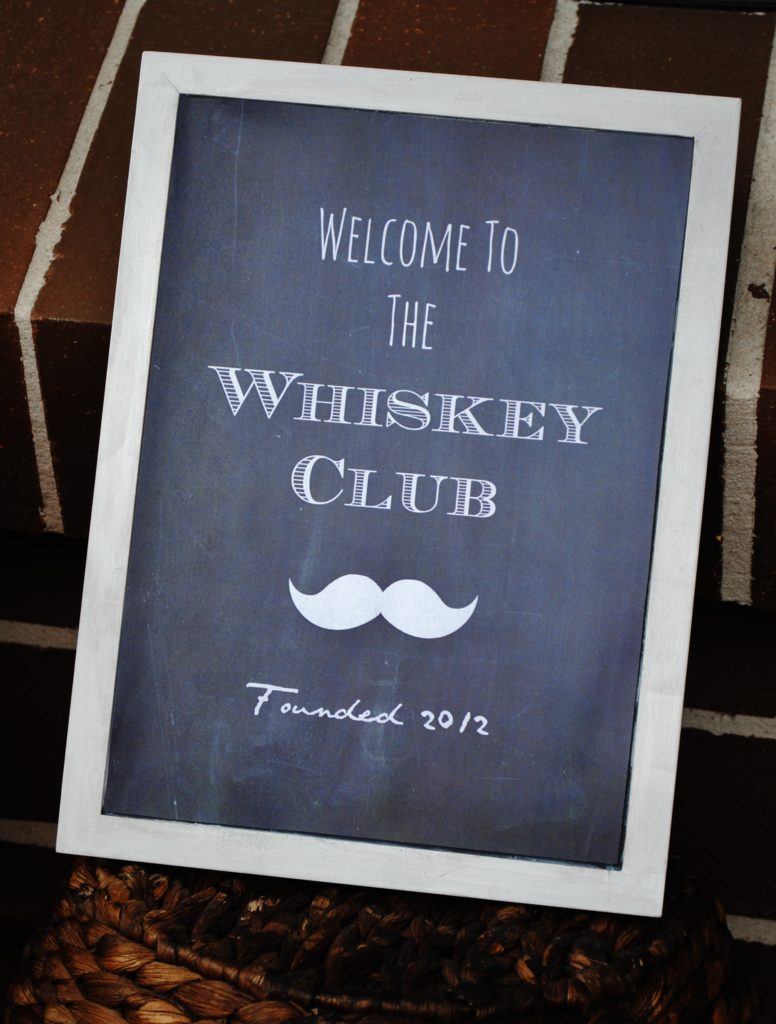 In order to acheive an old school, Kentucky Derby look with this, Morgan used a wooden table from her dining room to be the drink making station. Vintage crystal decanters and housed the premium whiskey and the corresponding cocktail ingredients.
Garnishes were cut on wooden chopping boards and old Jack Daniel's bottles wrapped in twine to served as flower vases. Cocktail making tools like muddlers, stirrers and citrus peelers were also on hand. Menu wise, guests were able to serve themselves at a DIY "Spud Station", allowing them to stuff their own potatoes with the fillings of their choosing.
Fillings included smoked pulled pork, chilli mince, guacamole, cheese, plus sour cream, and chives in individual bowls as filler options.
The Spud Station was decorated with cute paper tissue tassels in theme colours which hung from the front of the drawers, and accented with paper fans in the same colour scheme as the backdrop.
Vendor Credits
Planning, concept and styling by Morgan Make My Day.