A sweet soiree at Sugar Republic! Have you heard of SUGAR REPUBLIC? If not well lucky you because Emily from The Party Bebe has shared the awesome details of the party she recently hosted there. Jealous (we are)? Get your bottoms to Melbourne ASAP as this exhibition finishes August 15! Now let's hear from Emily!
---
We recently treated some sweet friends to a preview of SUGAR REPUBLIC, an incredible pop-up dessert museum and interactive exhibition that opened in Melbourne last month! This AMAZING attraction has been created by the fabulous Allison Jones and her husband Paul and is truly a labour of love. Allison is the genius and party gal behind Lark Store and Melt Bake + Party.
SUGAR REPUBLIC is only in Melbourne until 17 August and is an absolute must-visit for anyone who loves desserts, sugar and all things sweet!
This is a peek into our exclusive preview event at SUGAR REPUBLIC and a look behind the candy doors at this SWEET exhibition!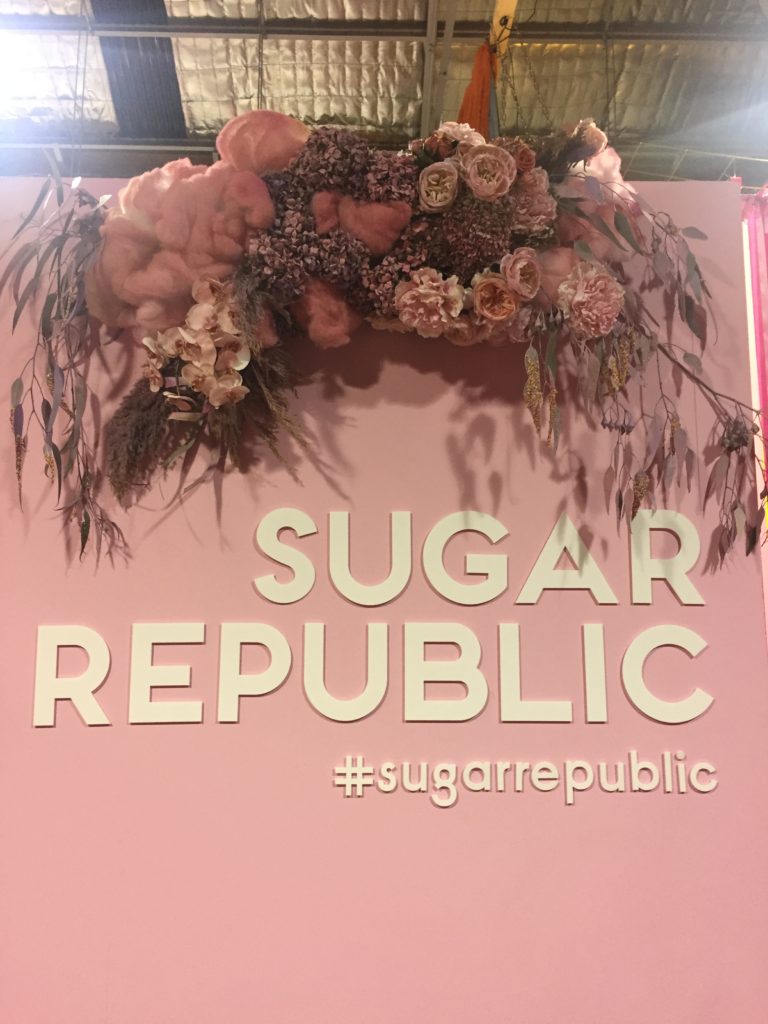 Sugar Republic- 'the world's biggest candy store'!
We were like kids in the world's biggest candy store as we explored the 14 amazing rooms. Our guests had so much fun! Here's some of the stuff we did:
took a dip in the enormous ball pit 'pool' (featuring over 80,000 balls)
made a soft serve sundae in the ice cream room,
took a swing in the fairy floss room,
jumped out of a birthday cake,
climbed inside a giant gumball machine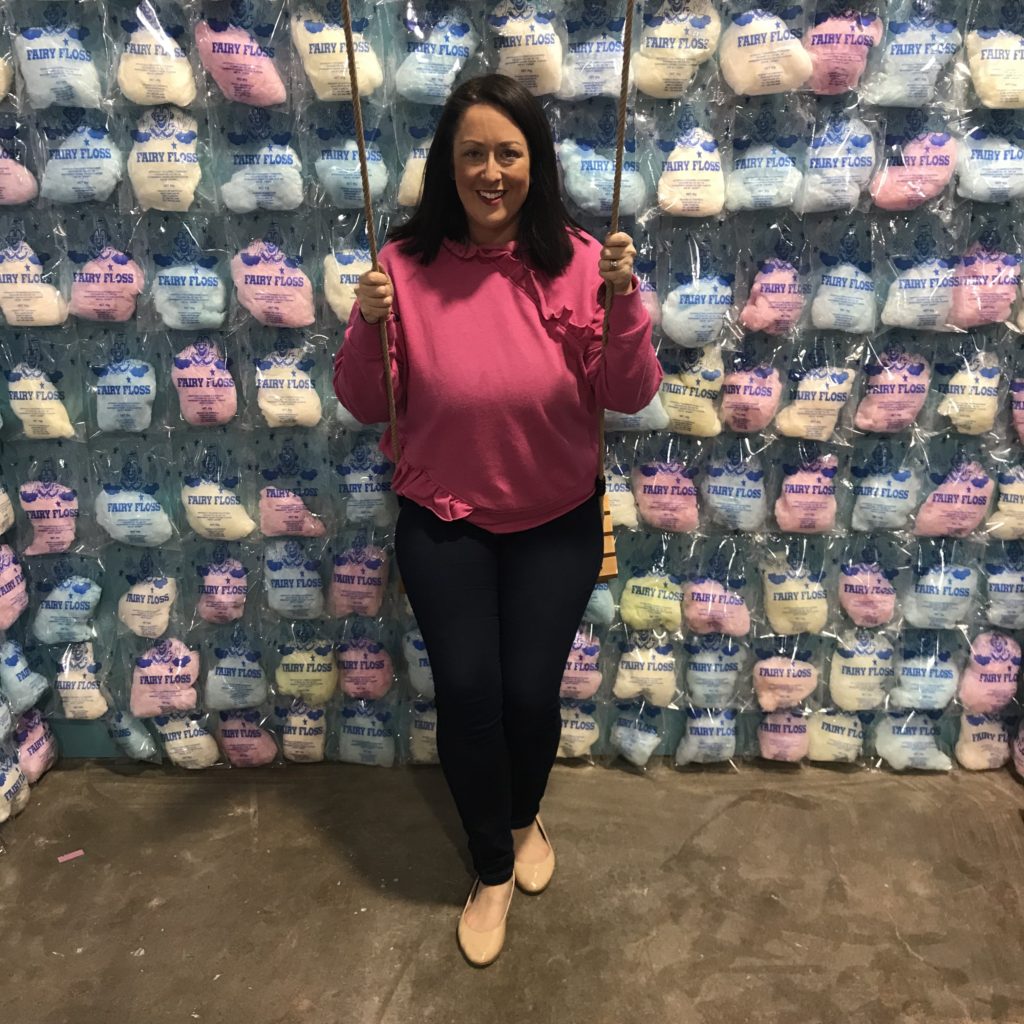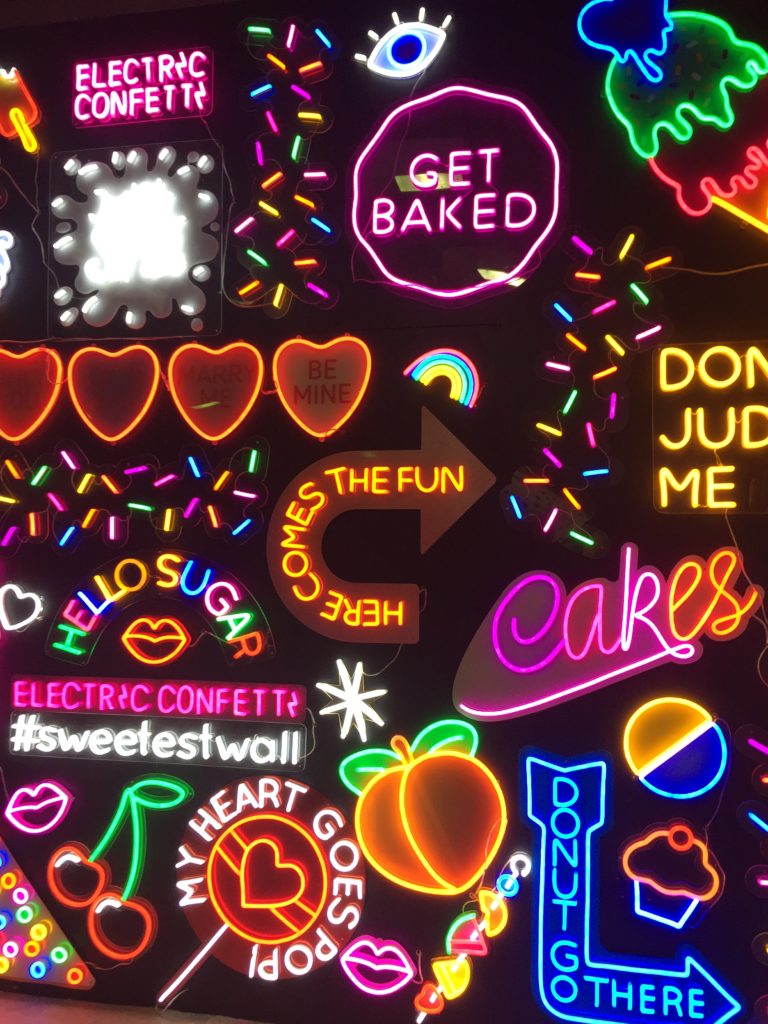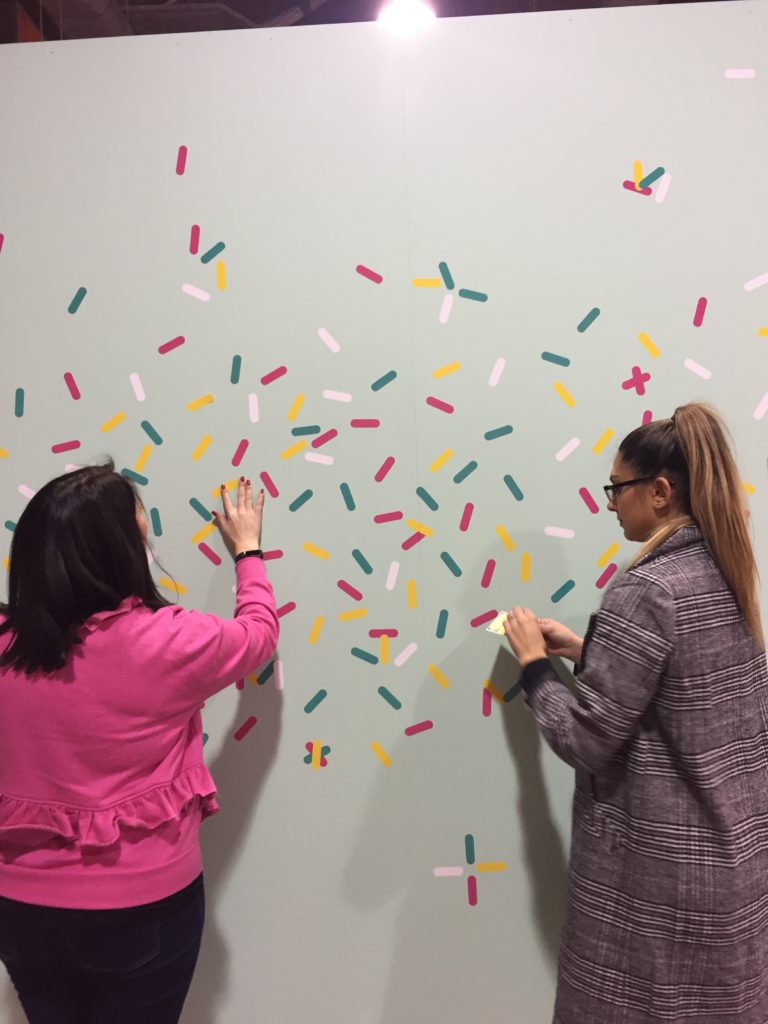 We also got to admire the doughnut igloo and incredible art installations including the neon art wall. There was also an interactive sprinkles wall, and, boy oh boy did we eat some treats! We finished up in the White City Room for Crafters Union Wines, a Byron Bay Cookie Bar and some sweets from Niknak's Sweetest Treats.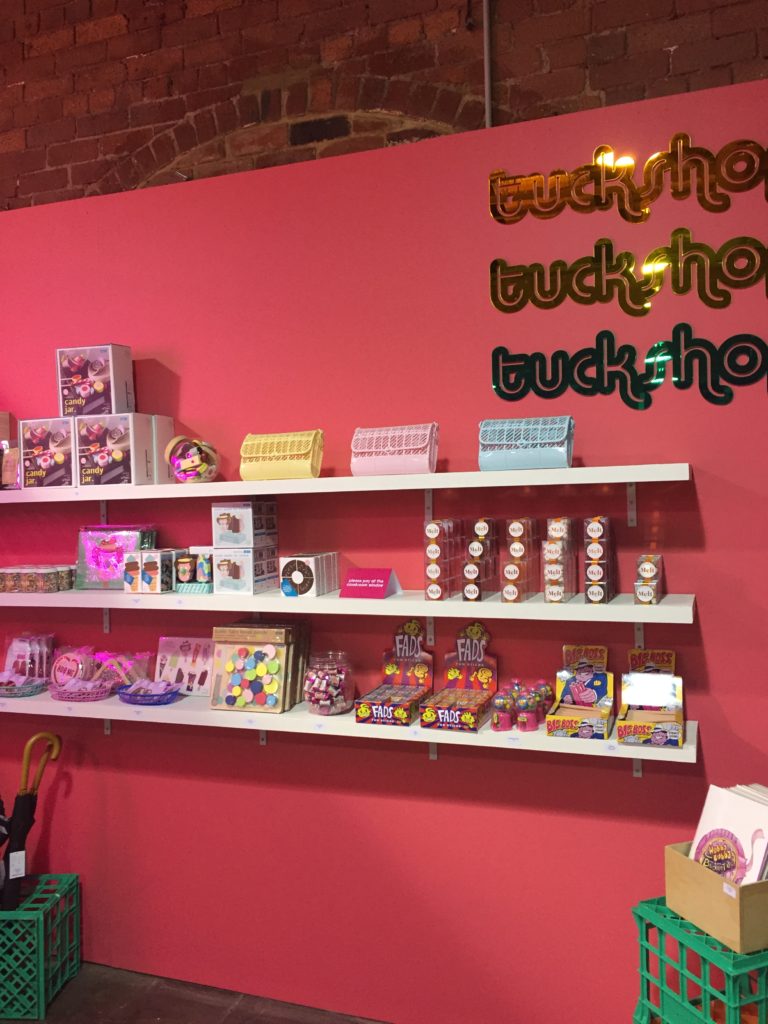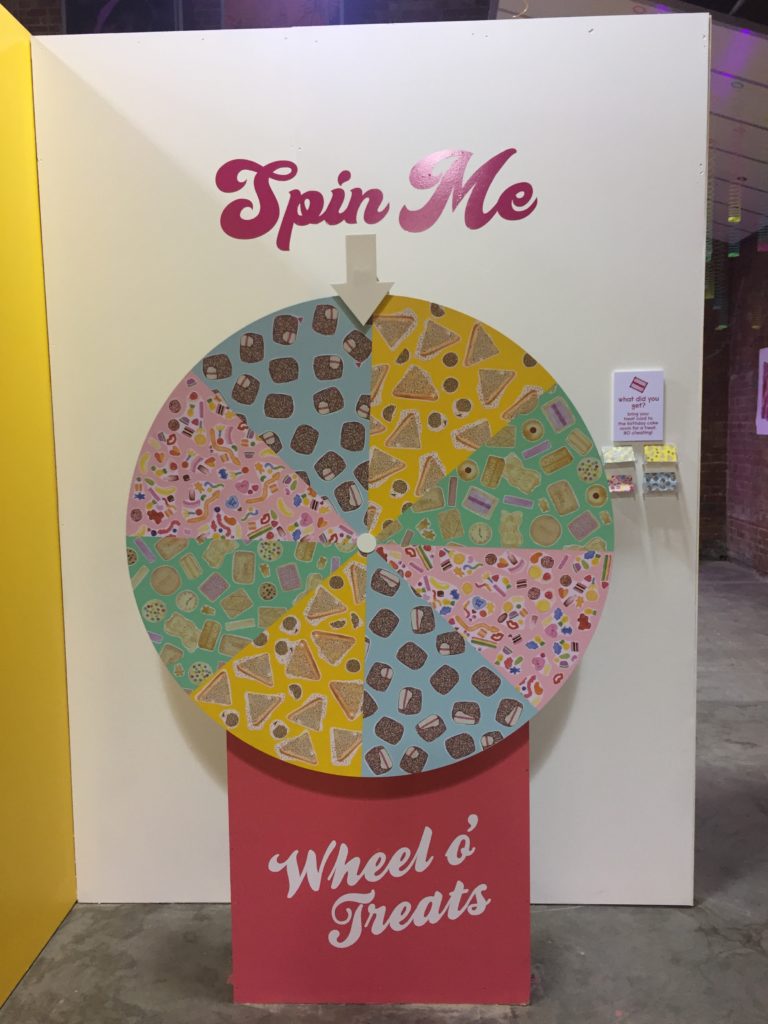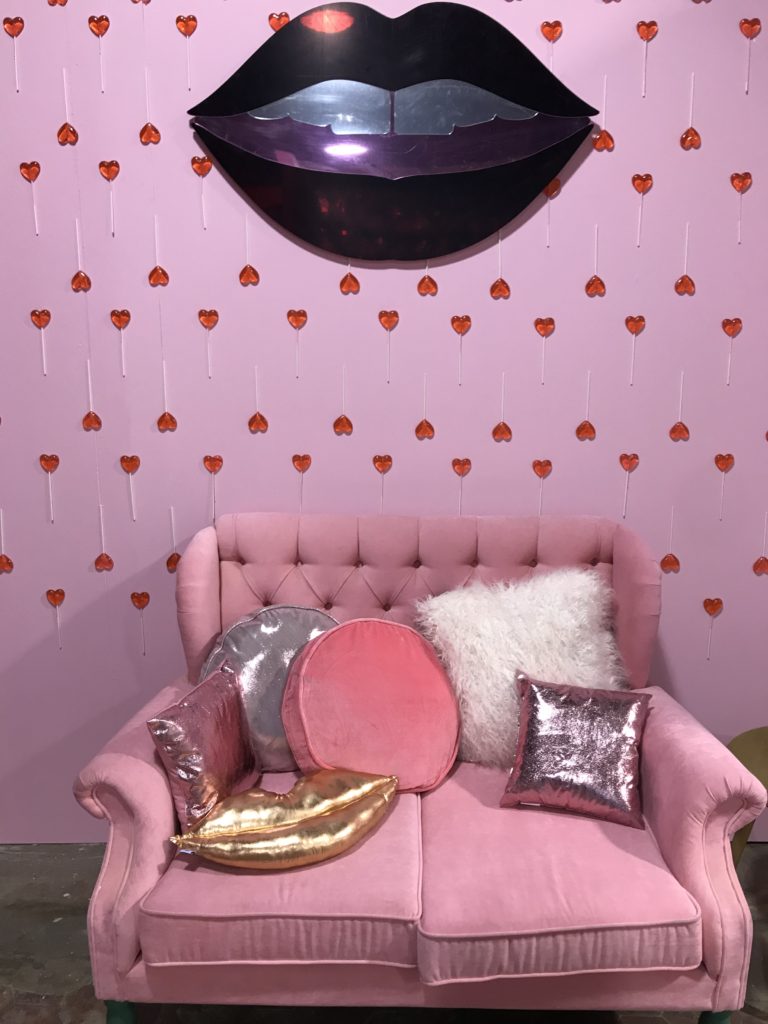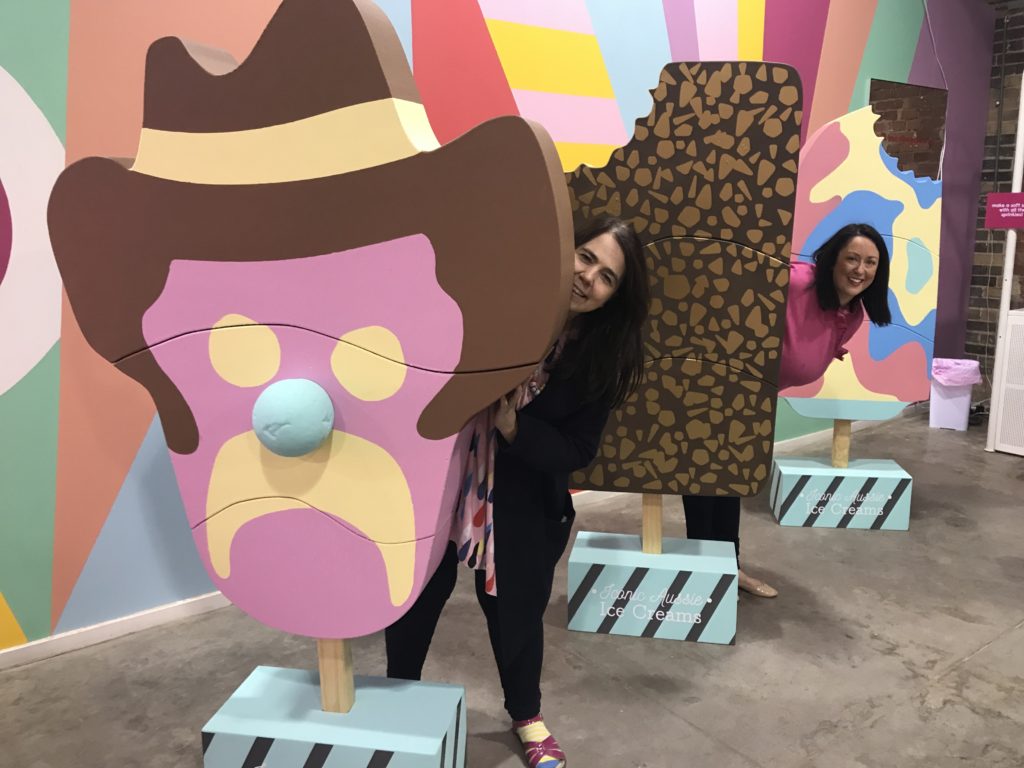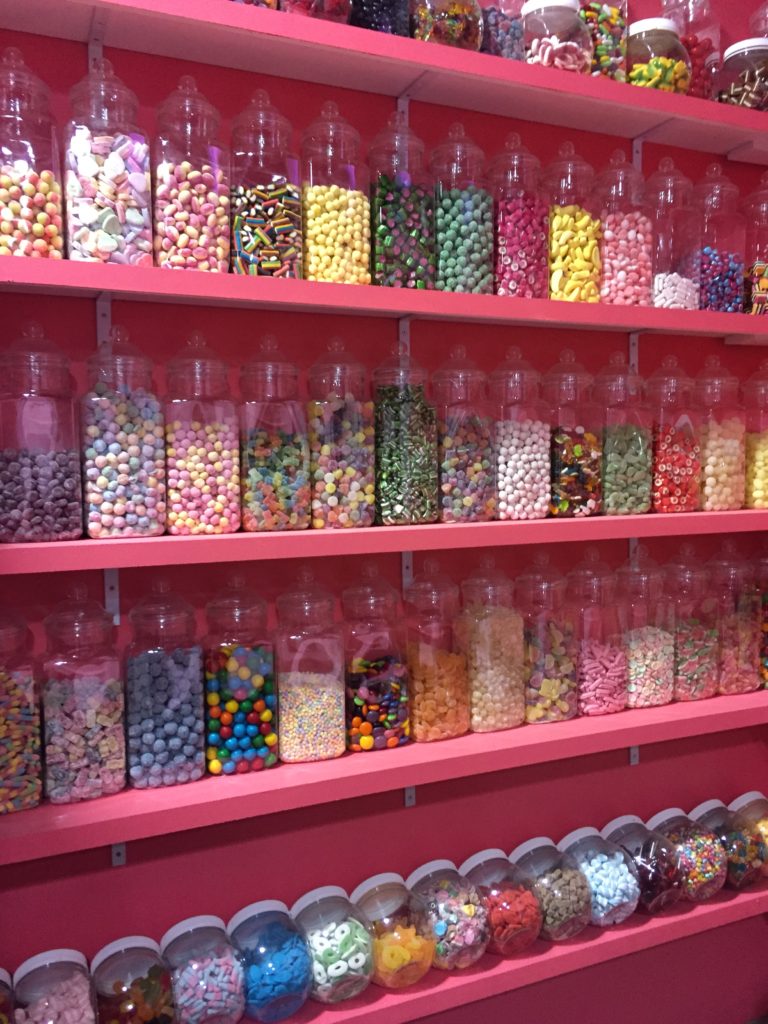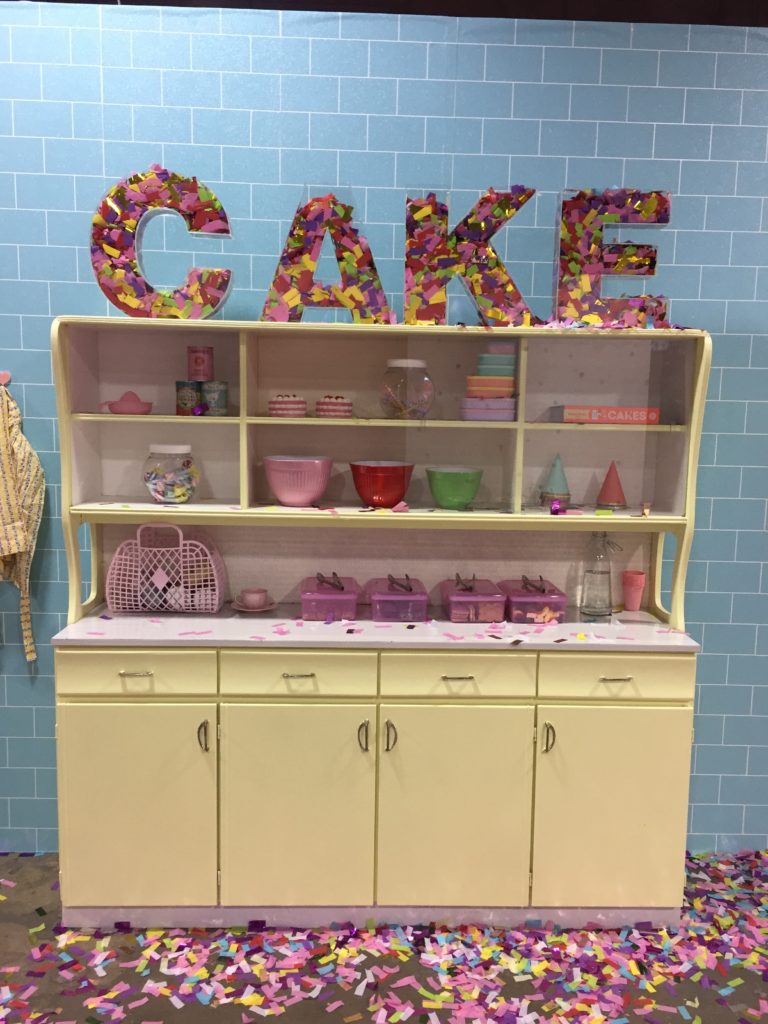 NikNaks Sweetest Treats sent amazing fudges, cake balls, Oreo Gems and pretty lollipops all the way from WA! They were all so delicious! The Crafters Union Wines were cute too – wines in a can which were just perfect for sipping in between dips in the pool ball pit.
As my guests left they each received an adorable Sun Jellies Bag packed to the brim with amazing items from event partners. It was literally the icing on the cake to the sweetest night ever! The gift bags included Originals Lab M&M earrings, Make Me Iconic ice cream purse, Sweetie Darling Candy lollipop, Meaps Australia, donut tag and Electric Confetti and Meaps Australia broach, Kate Pullen Draws patch, Melt Store sprinkles, Grounded Pleasures Drinking Chocolate plus Wizz Fizz Official!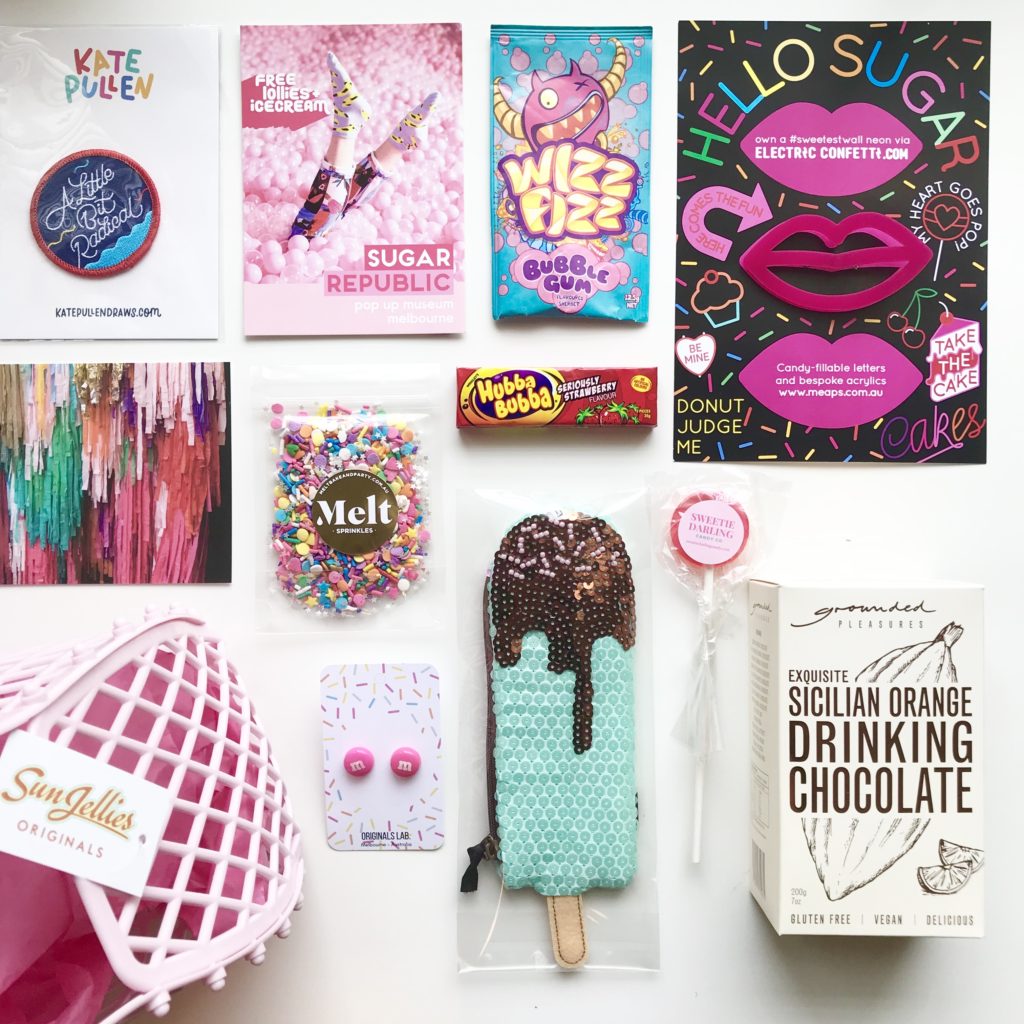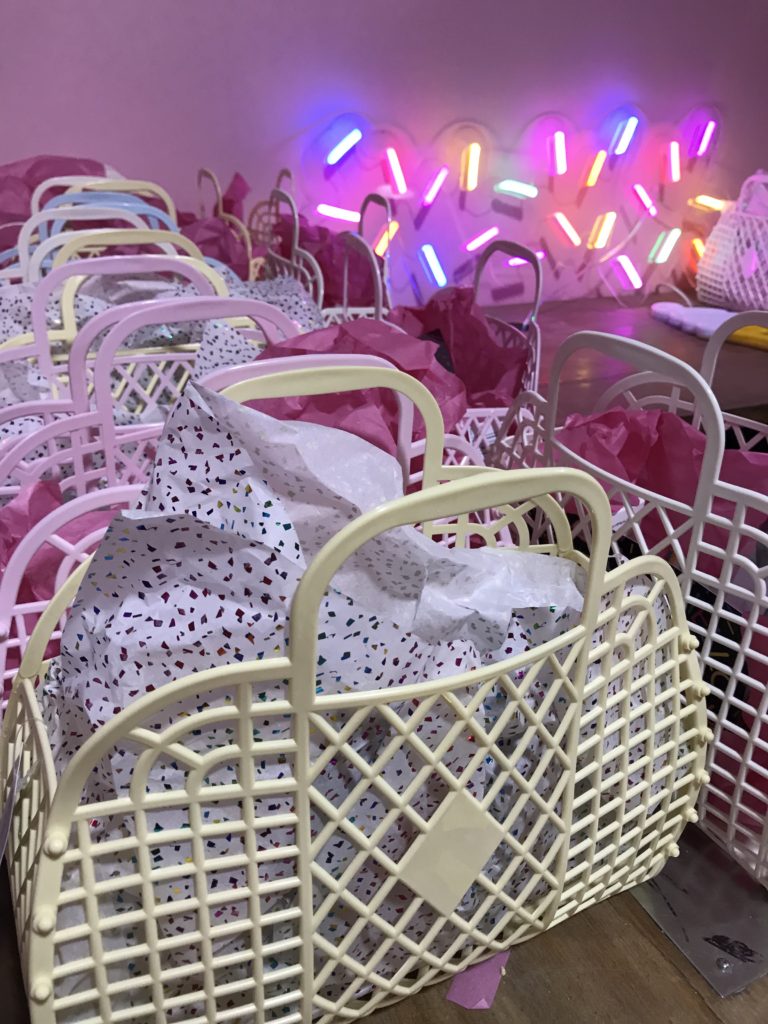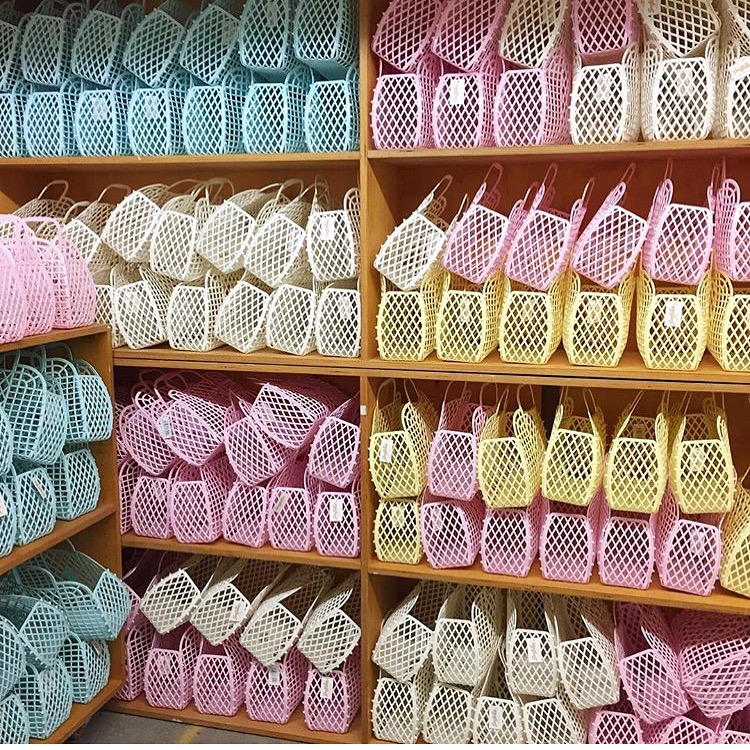 Talk about a sweet selection! It could not have been a sweeter night out and I am so grateful to Allison and Kathee Gunn at 360 Focus PR for giving us the opportunity to host this sweet preview event!
SUGAR REPUBLIC is truly is a unique experience for adults and kids alike. It's only open in Melbourne for a very short time so don't miss out! Book your tickets at sugarrepublic.com.au
Photos: Emily Tuck Pretty Snippets
Follow Emily on Instagram at The Party Bebe