What I love most about finding parties are seeing a unique spin on a popular theme. It's even better when it's a popular character and the stylist has put something together that is out of the square. That's why I loved this Moana party.
Palms were minimal, replaced by monsteras, green and blue was understated and pretty pink was in! This was a feminine yet tropical affair.
Helen and Catherine, the sister duo (one a maker, the other a baker) behind Ishe & Co, came together with their talents and delivered a party that was on-theme, beautiful and refreshing.
The perfectly positioned elements of the dessert table meant that there was no need for a traditional backdrop to fill the space. The balloons, tall cake, plant fronds and felt board balanced the table nicely. The tables were also awash in pink, broken up by the leaf placemats and the cute jelly bean and fish cups. See the details below.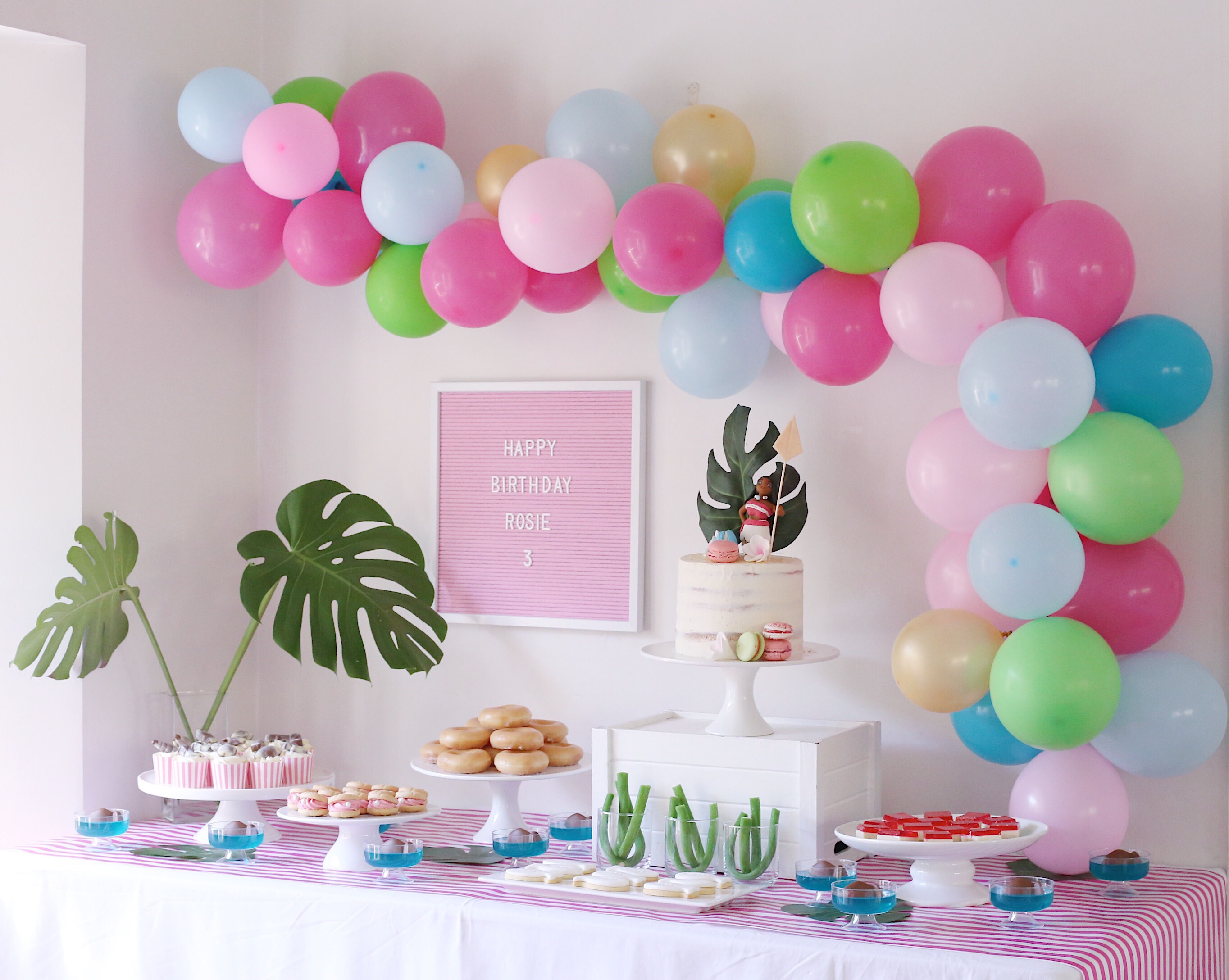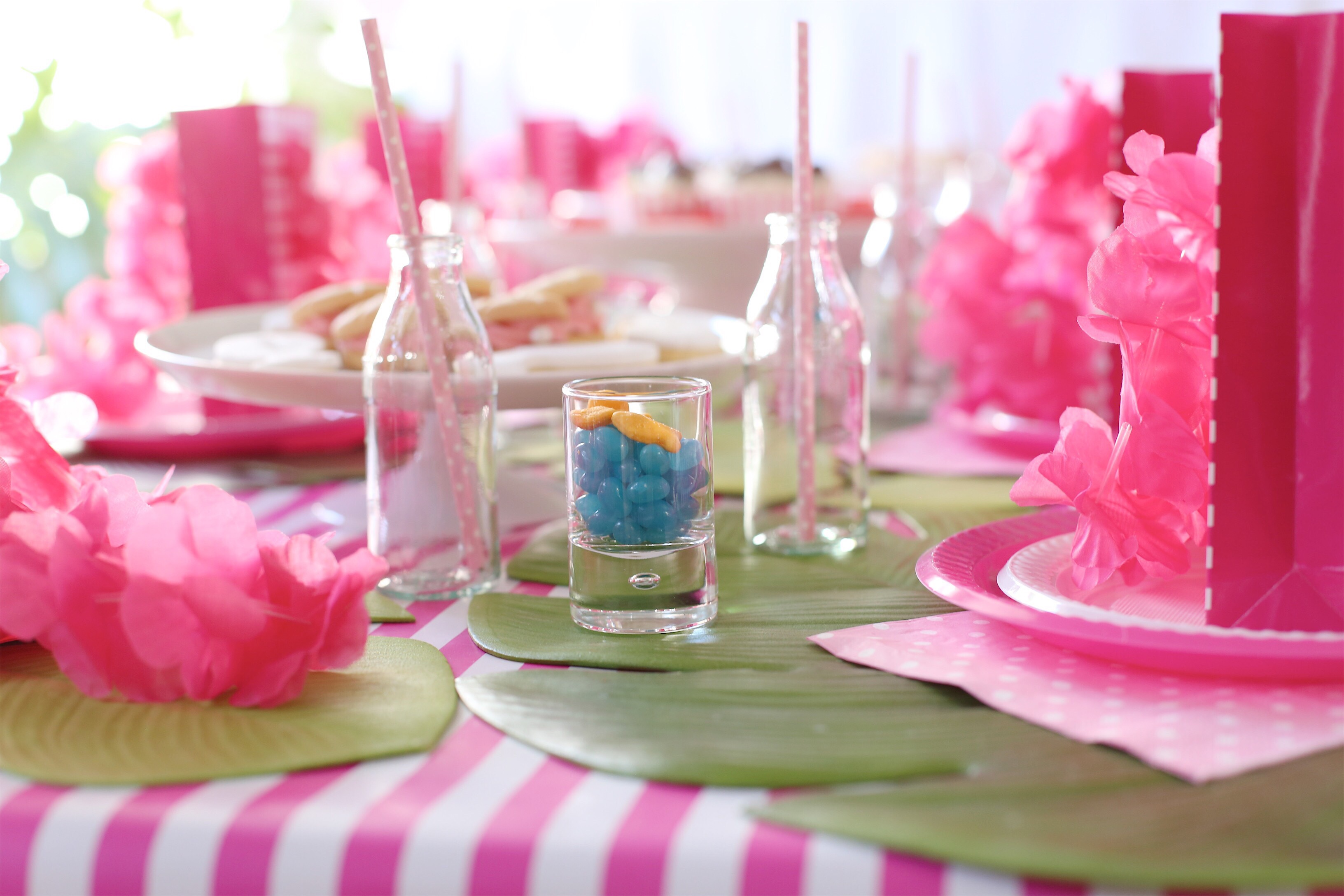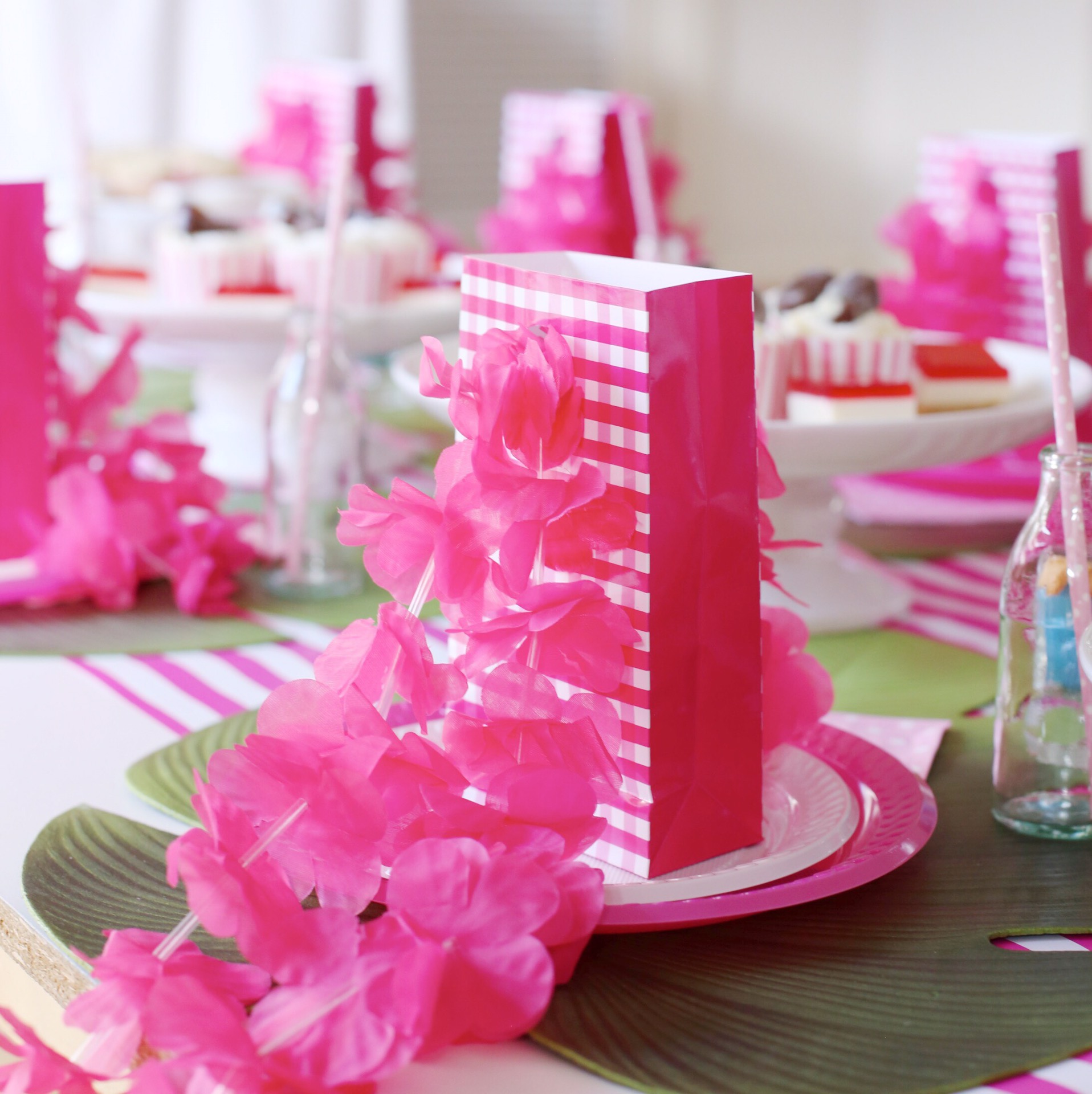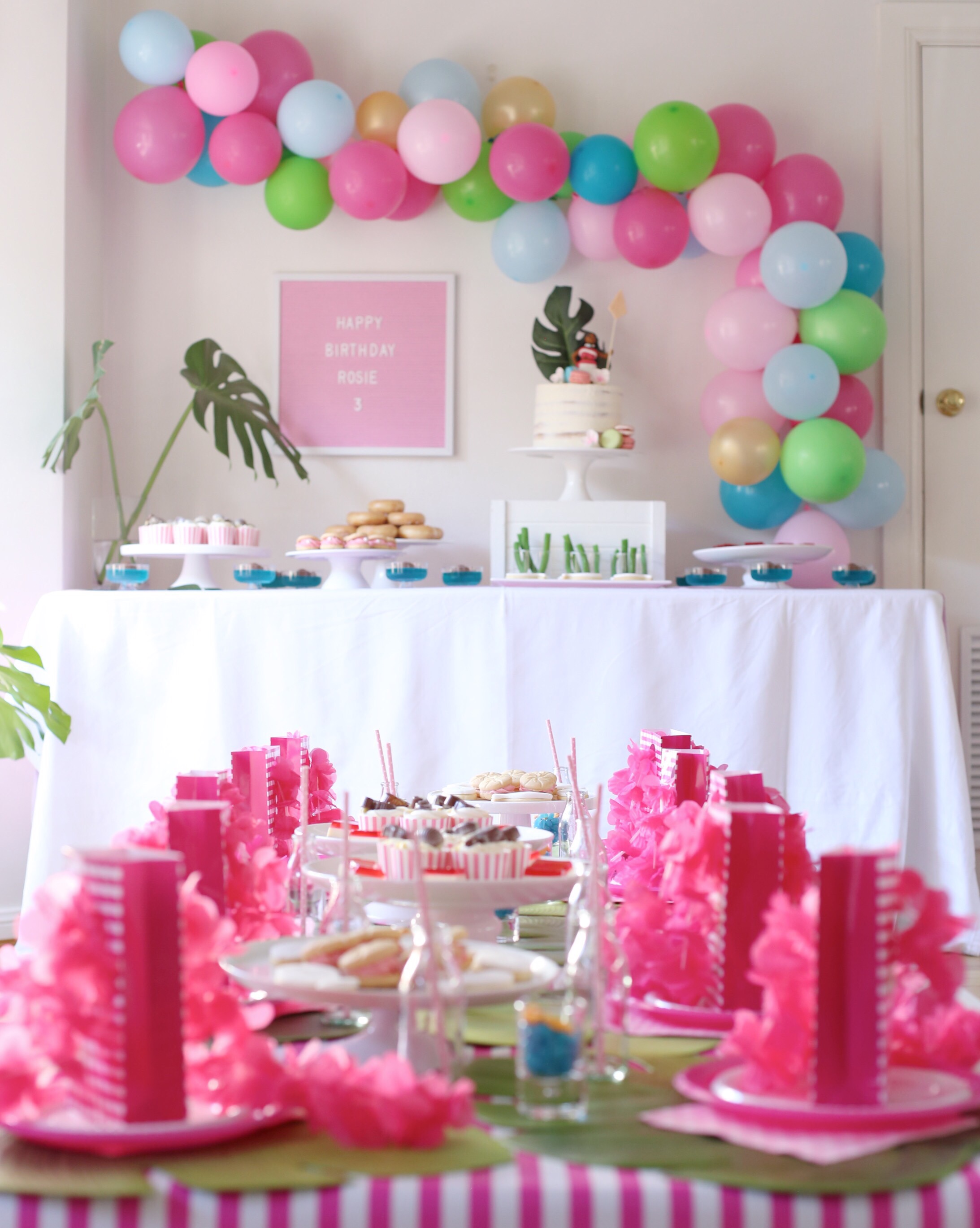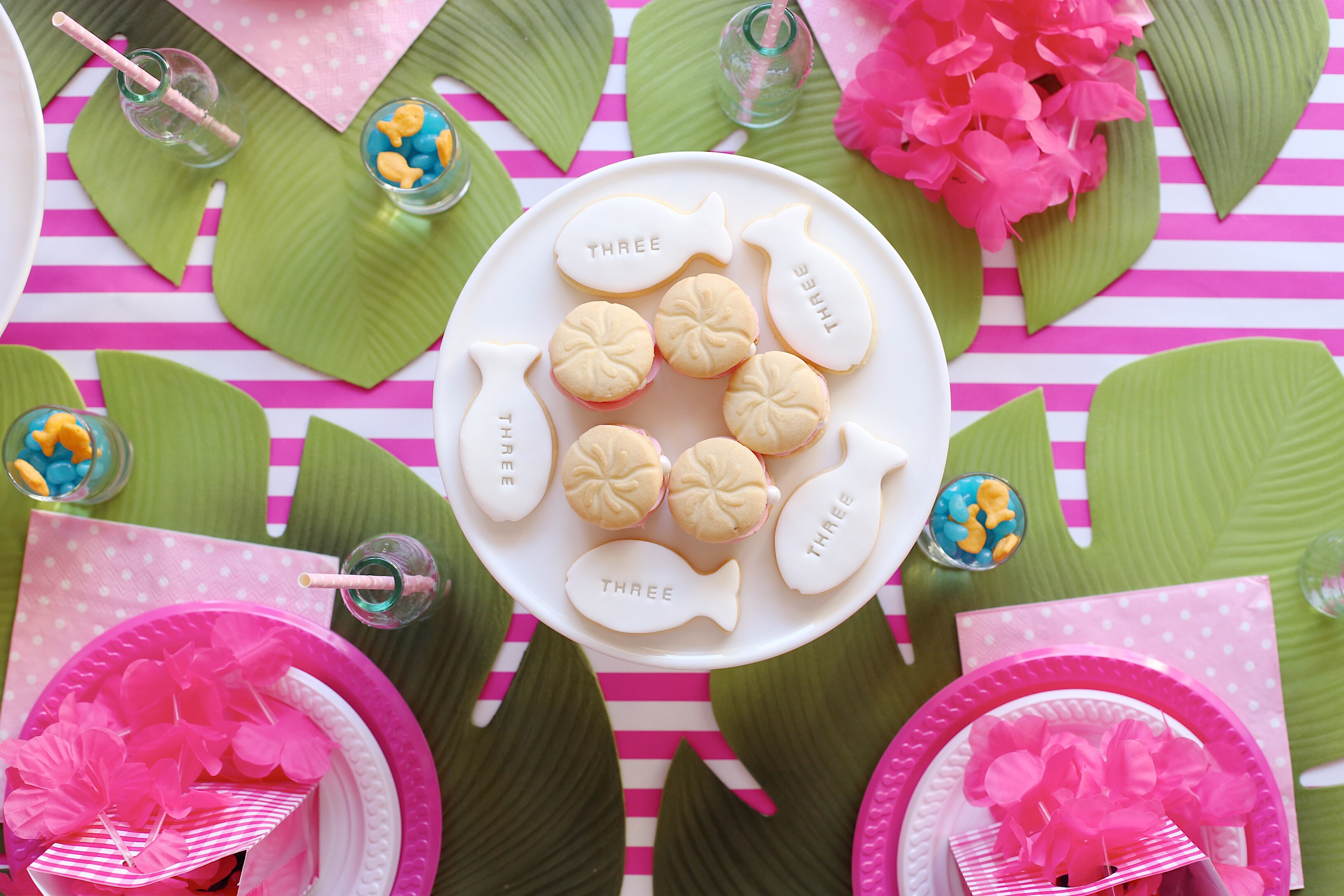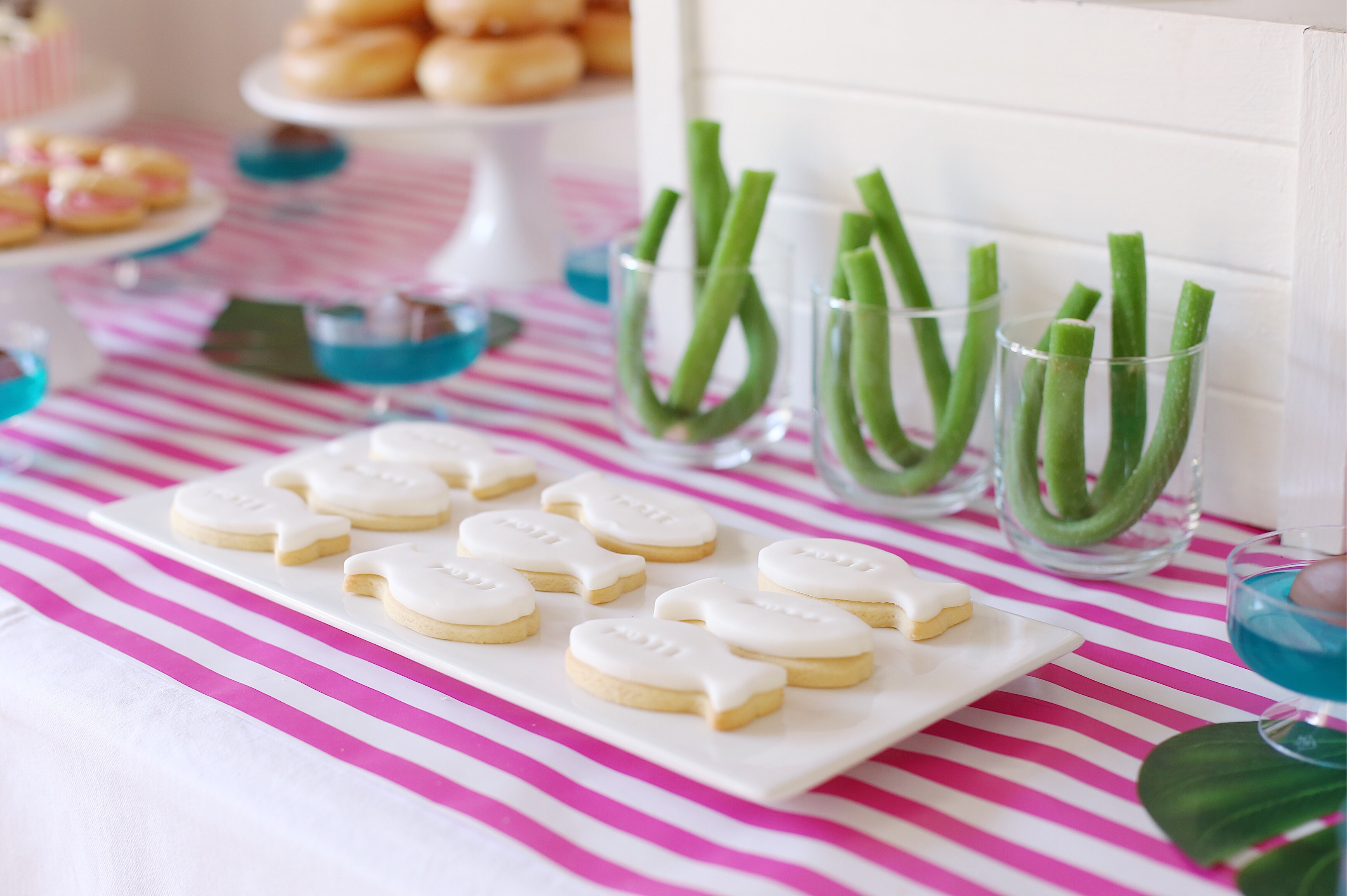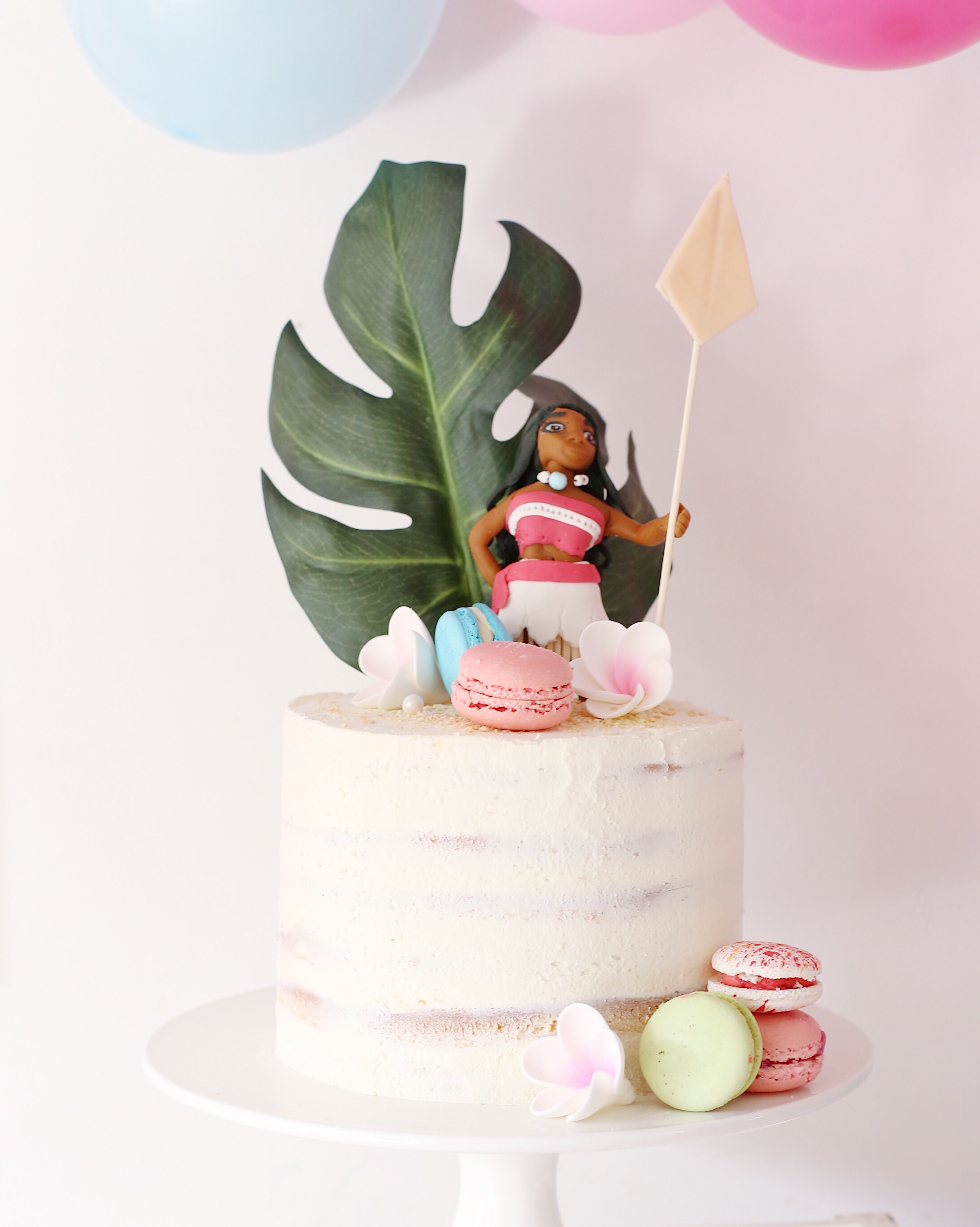 The decorations were sourced from a variety of stores including Kmart and Spotlight. The donuts were from Krispy Kreme, and the macarons from
Muratti Cakes & Gateaux.
All other food as well as the entire styling and photography was done by the talented team of Ishe & Co.
I can't stop raving about this party! Every element is well thought about and comes together harmoniously to create something amazing!