Sonic the Hedgehog and Sega World, we're having serious 90's flashbacks here! So it looks like Sonic is well on it's way to becoming a thing and will start to creep into kids' birthdays. Rima from Mrs H Event recently did a fun and fantastic take this theme, featuring a wonderful explosion of colour. Welcome to the ultimate Sonic the Hedgehog party!
Details from Taha's ultimate Sonic the Hedgehog party
The focal point of the party was an awe inspiring balloon wall featuring colour scheme – blue, green, red, orange, yellow and neon.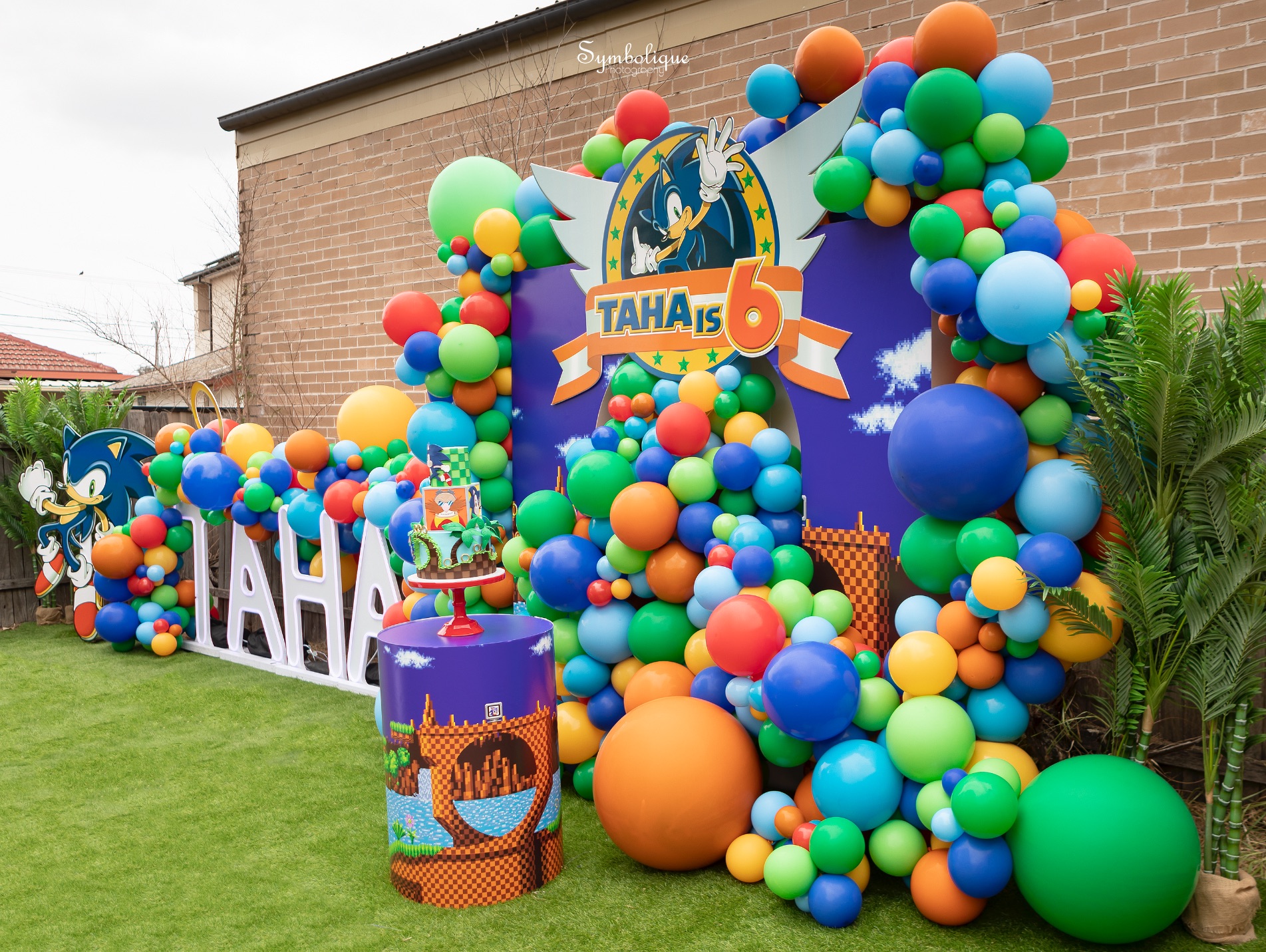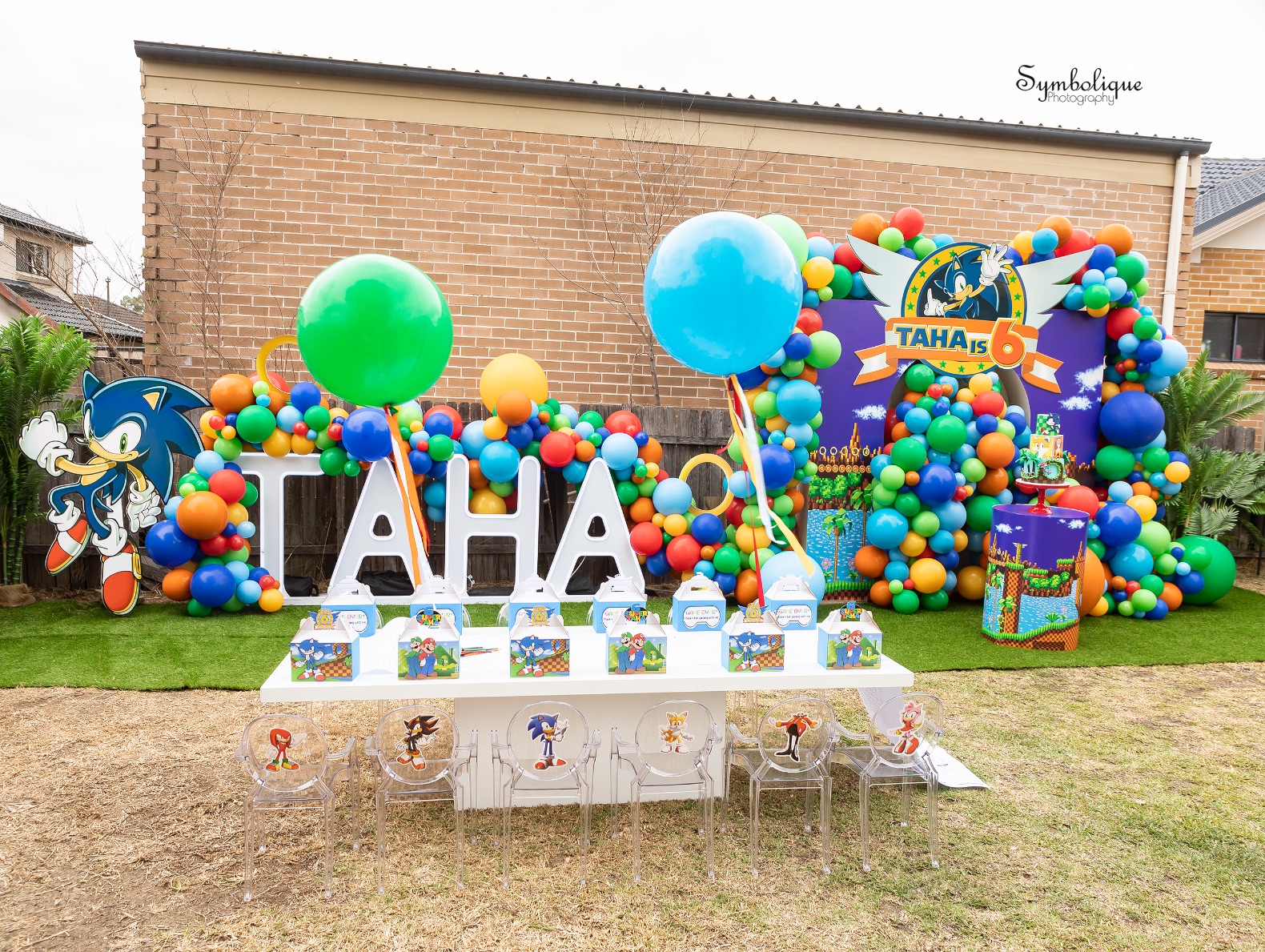 A lifesized character cutout of Sonic himself embellished the wall.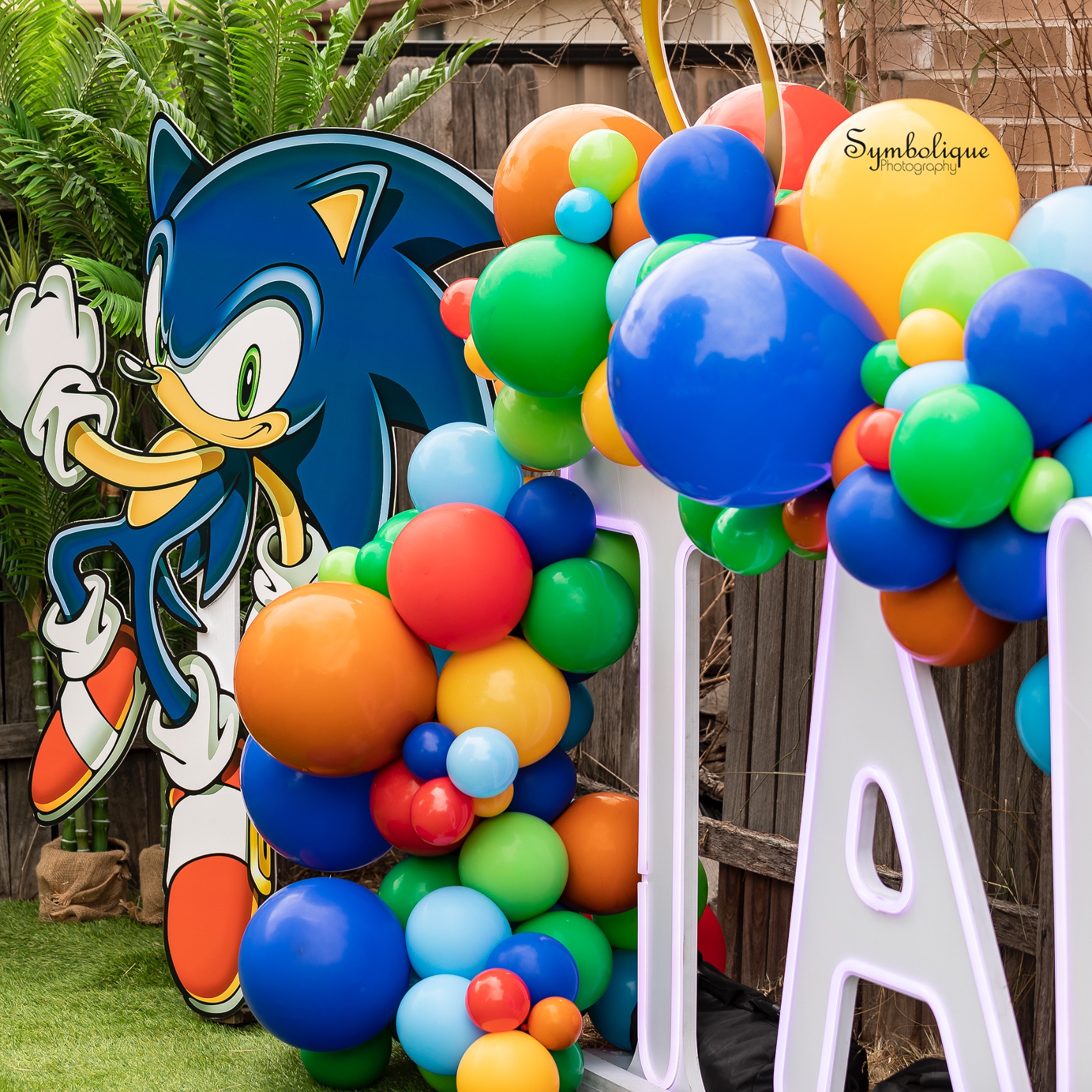 The party also featured large marquee style lights with a twist – they were outlined in colour changing neon (love)!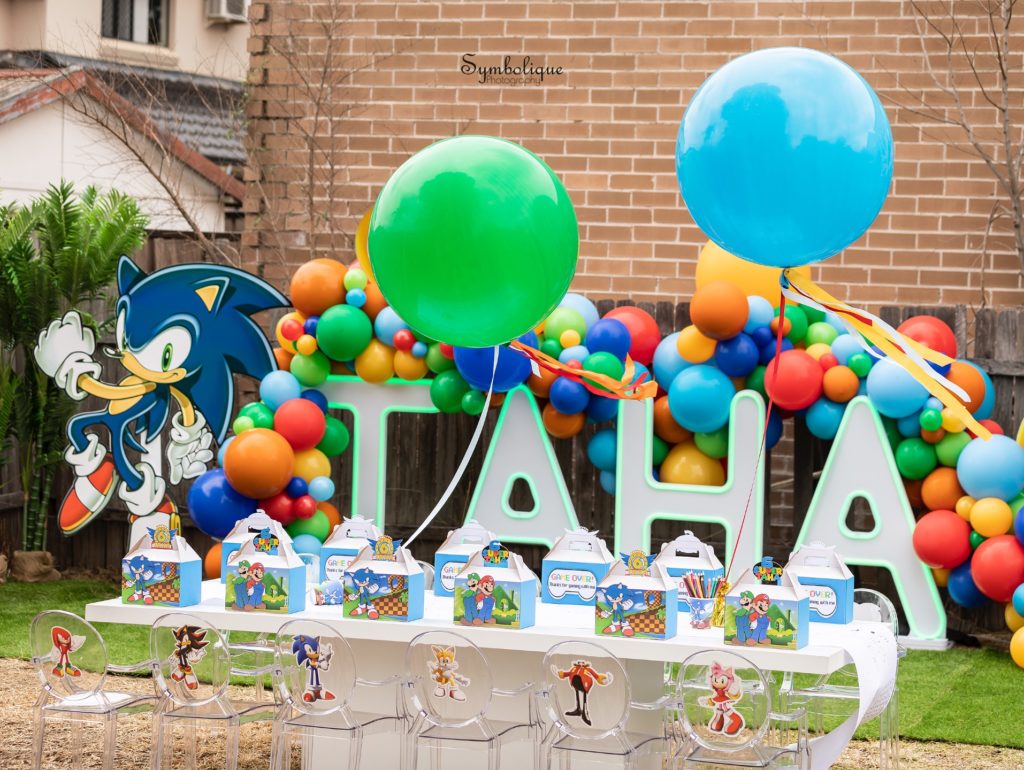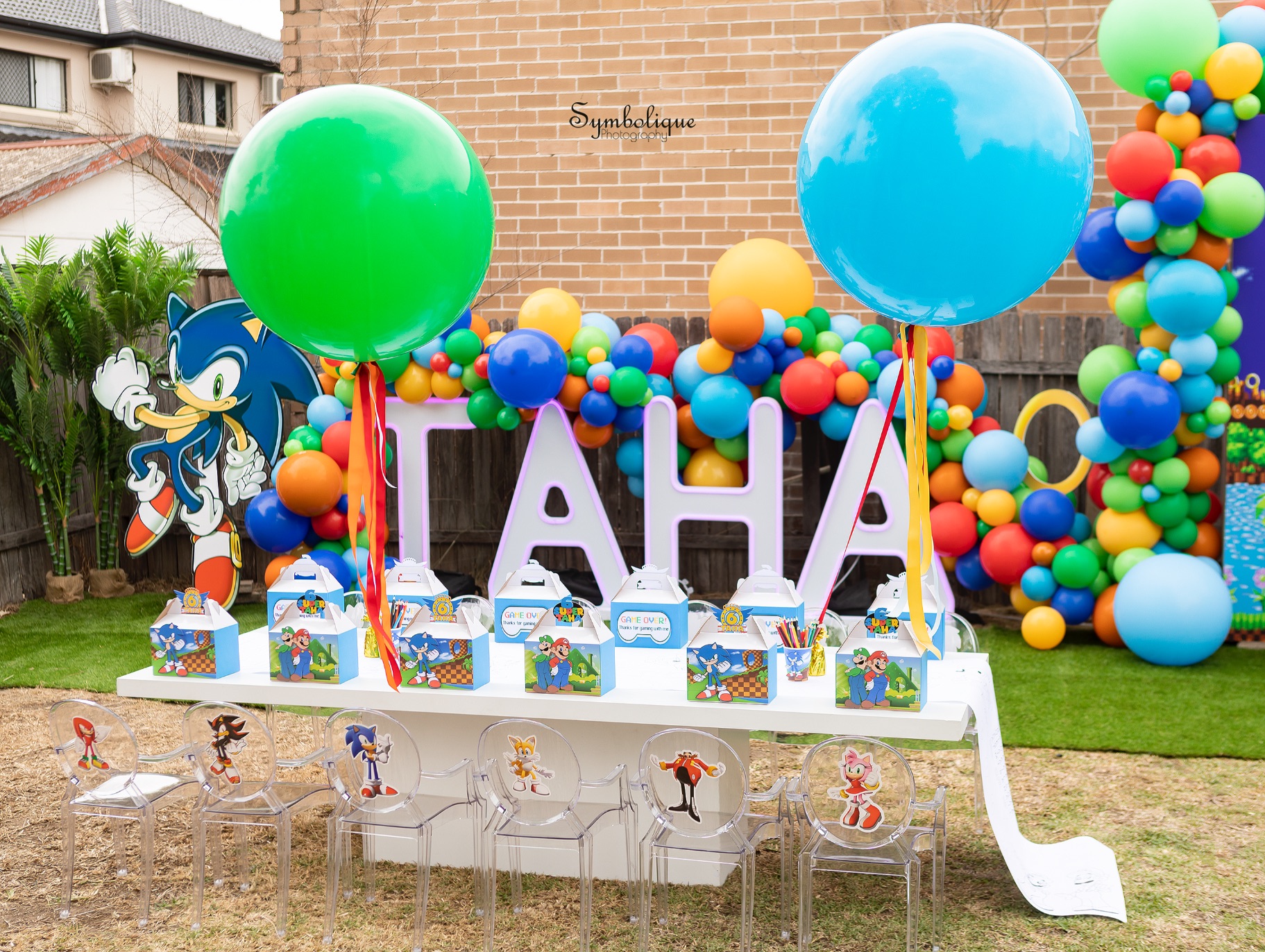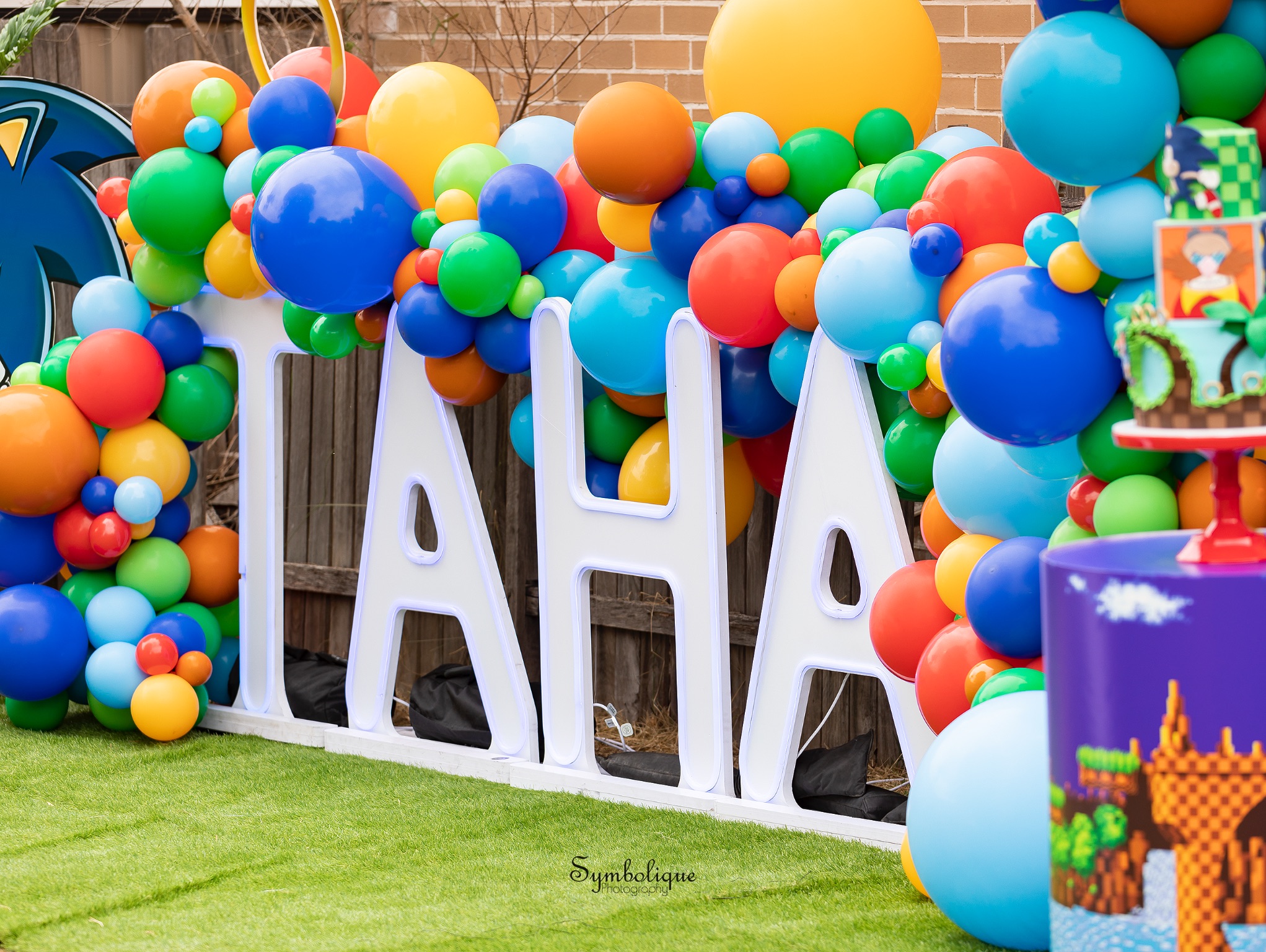 The was also some cute customisation, from the huge signage, to the boxes to the chair decals.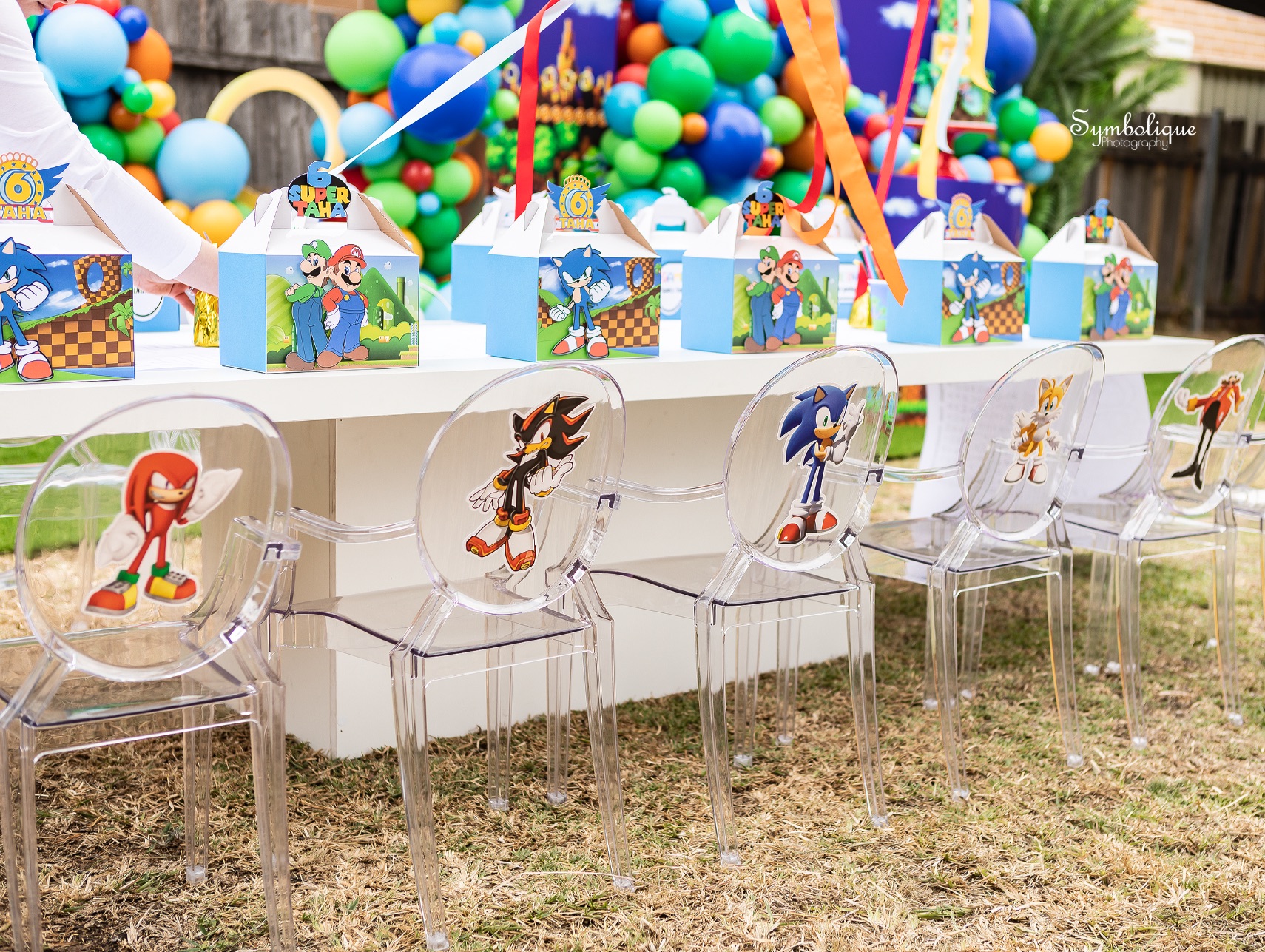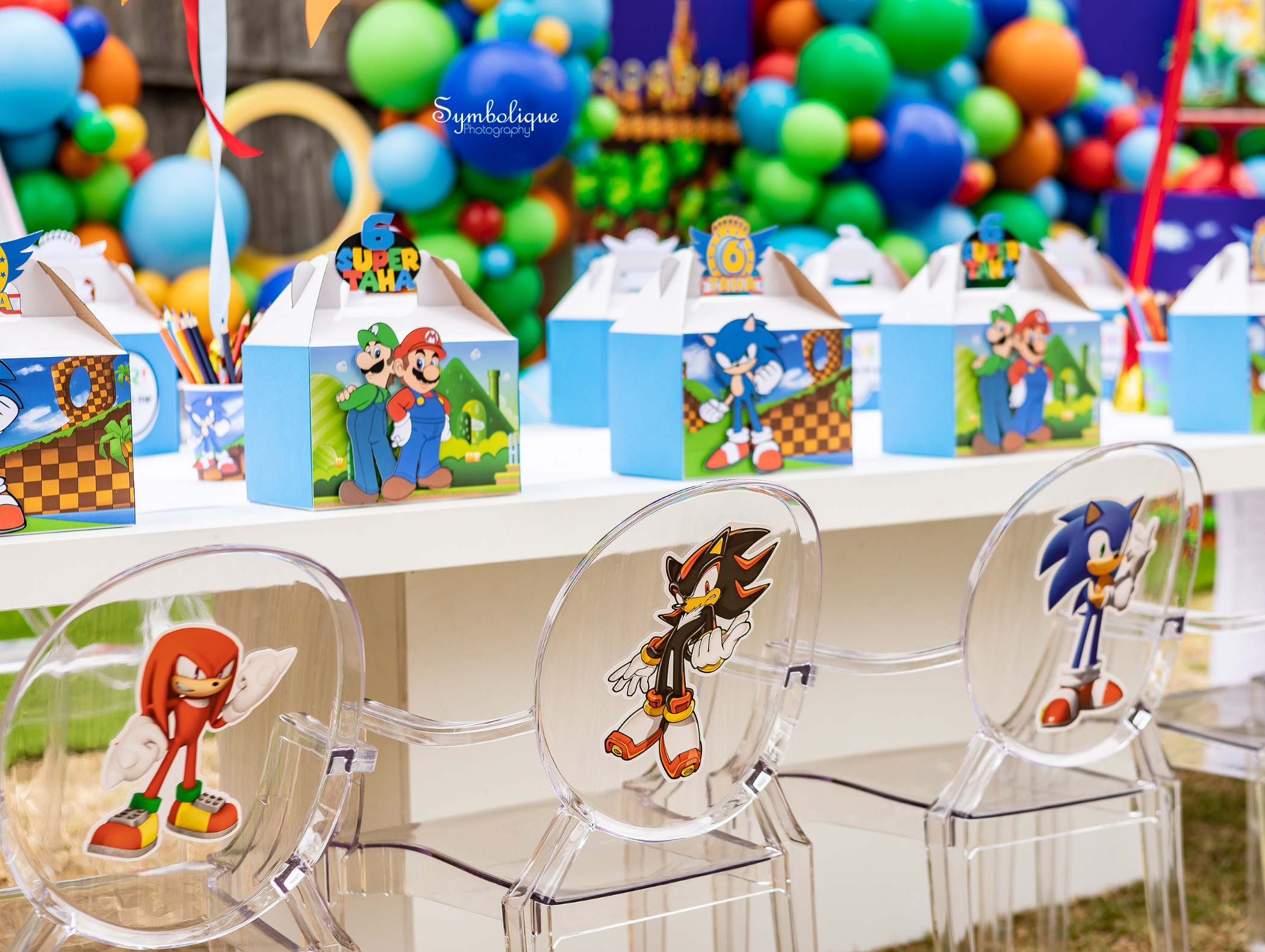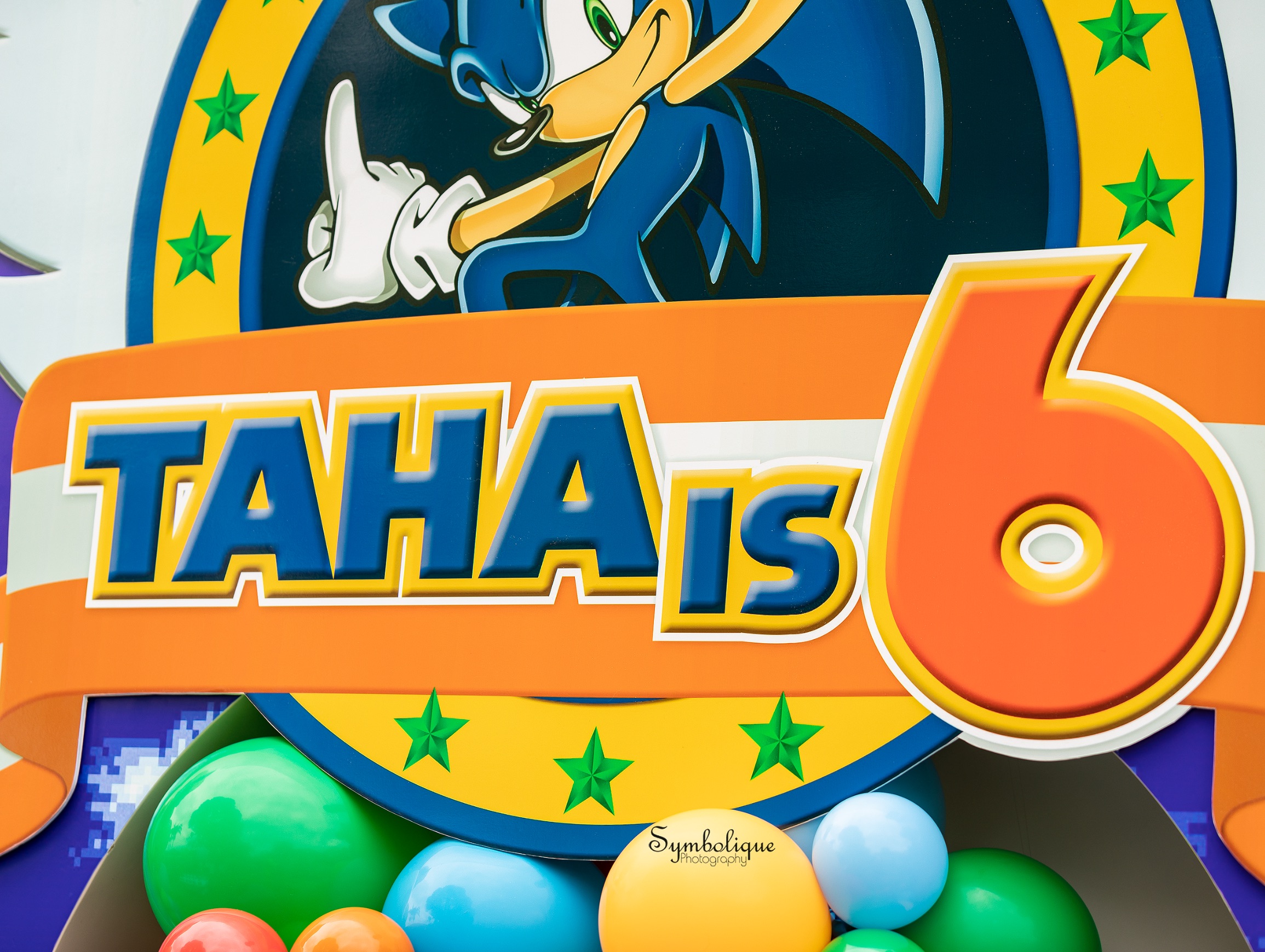 The colour explosion and Sega theme was also woven into the cake which featured beautifully detailed fondant characters.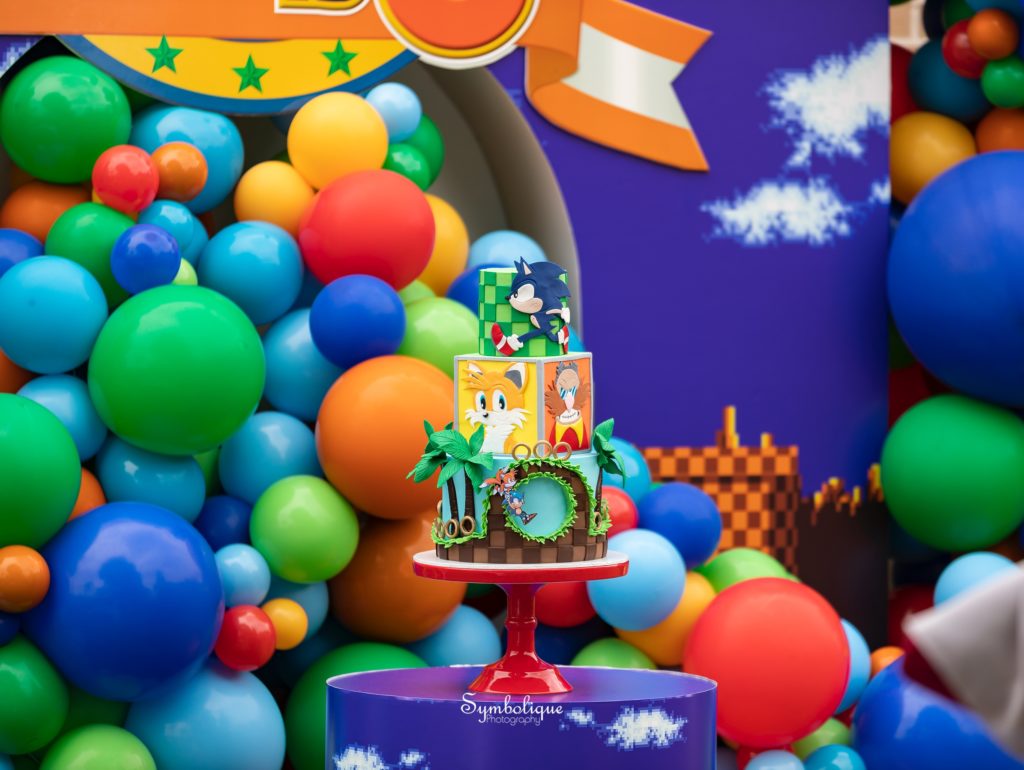 Look how excited the little birthday boy is!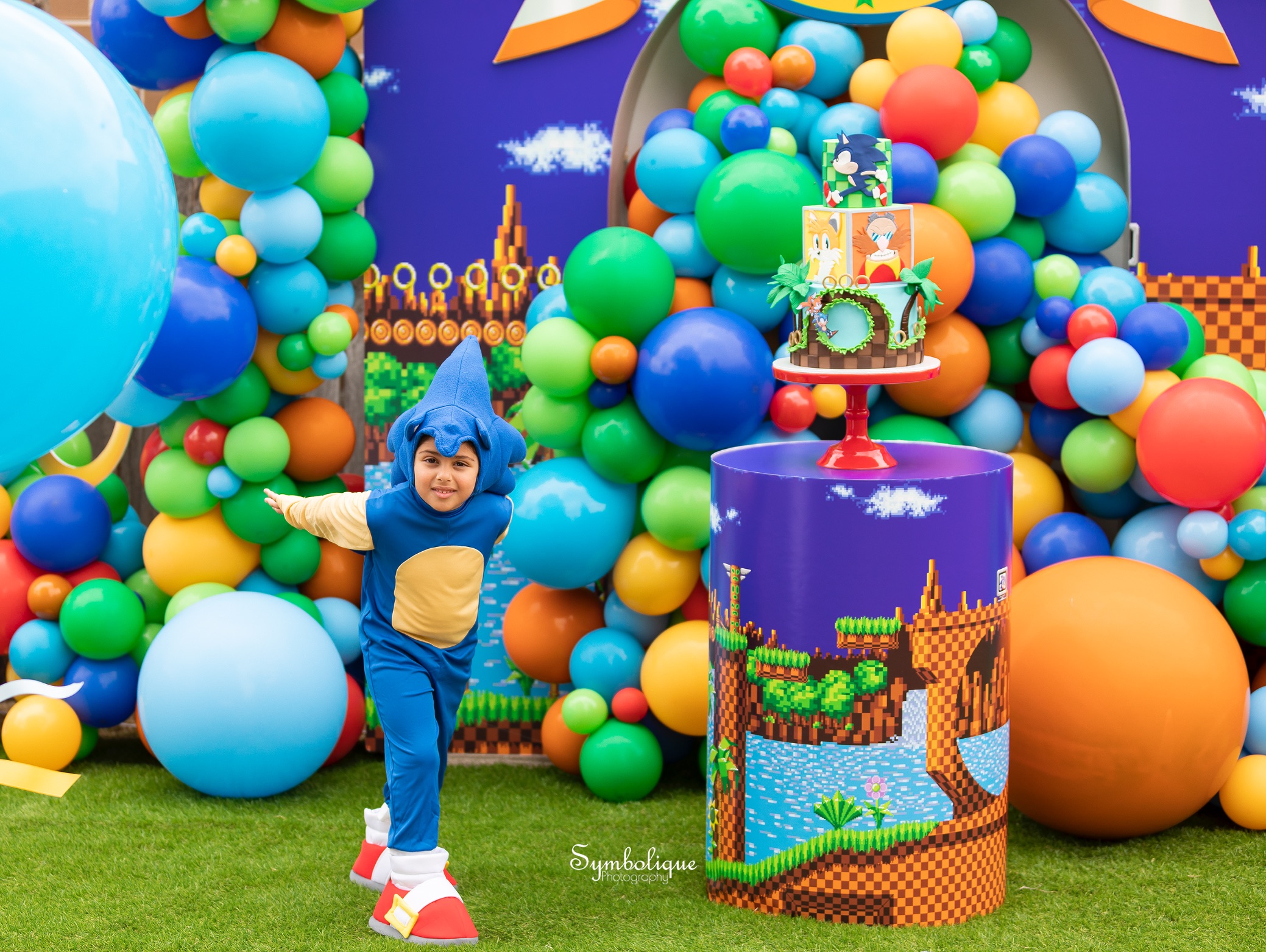 Also, check out the very cool wrapped plinth.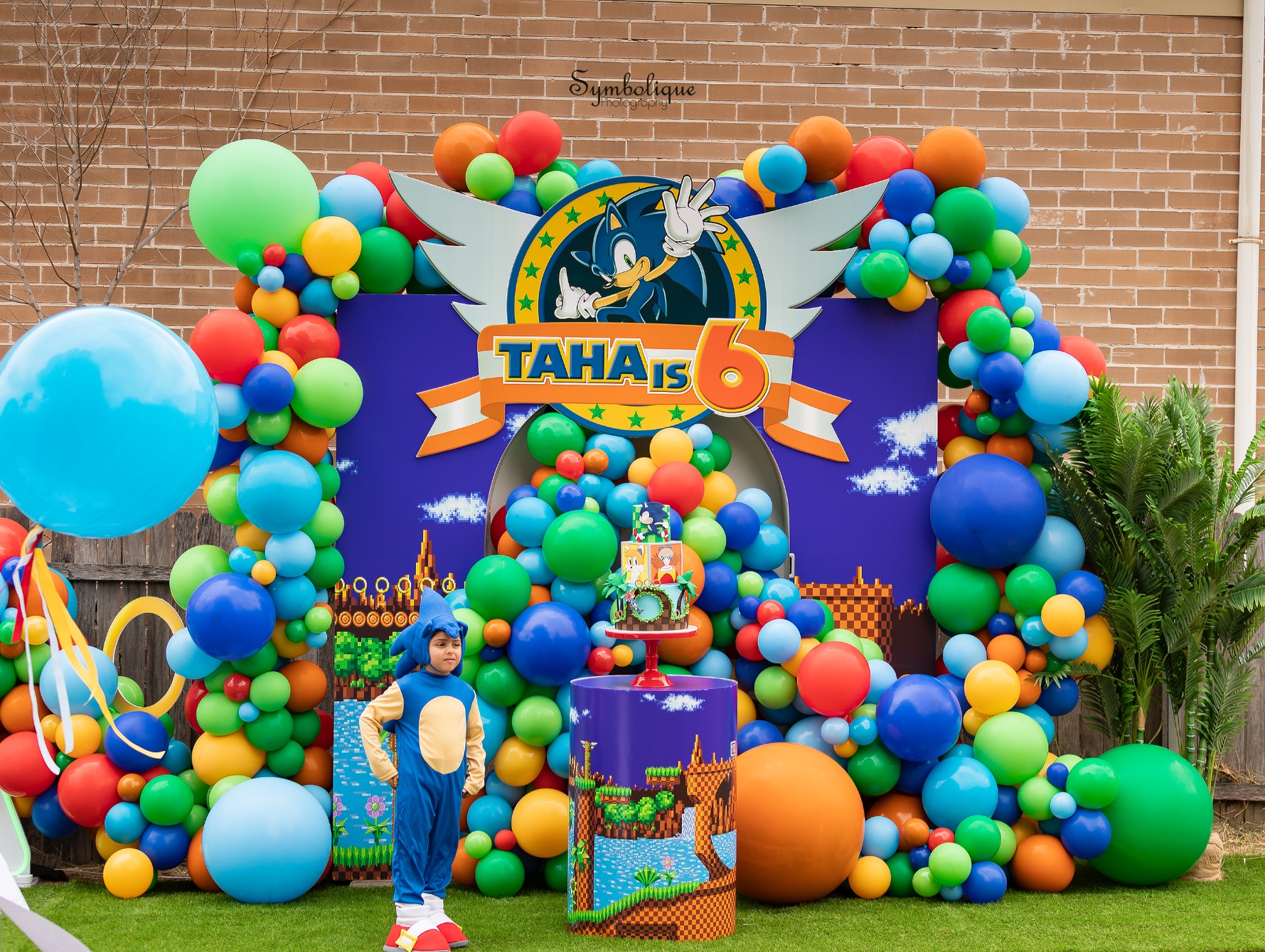 Looks like a super fun day was had by all!
Rima tell us:
Taha's birthday dream was to have his very own Sonic Sega World in his very own backyard! So surely we did just that! Fun, bright and taking us back to the good old 90's video games! Along the way of planning and styling this birthday, we learnt that recreation of Sonic will hit the movies on the 14th of Feb! So birthday boy is certainly on trend!
Indeed – this party will definately set the benchmark for all the Sonic the Hedgehog parties to follow!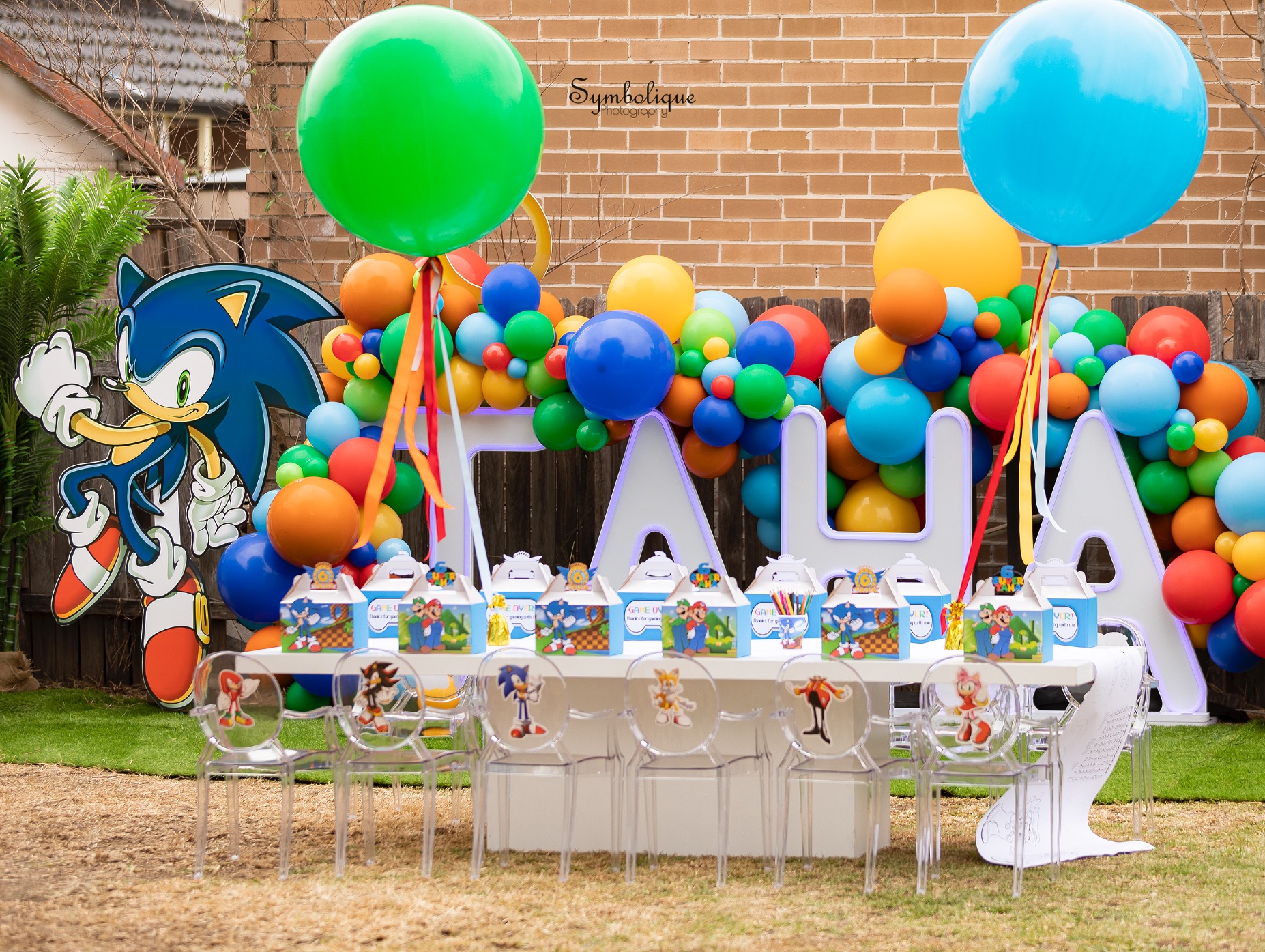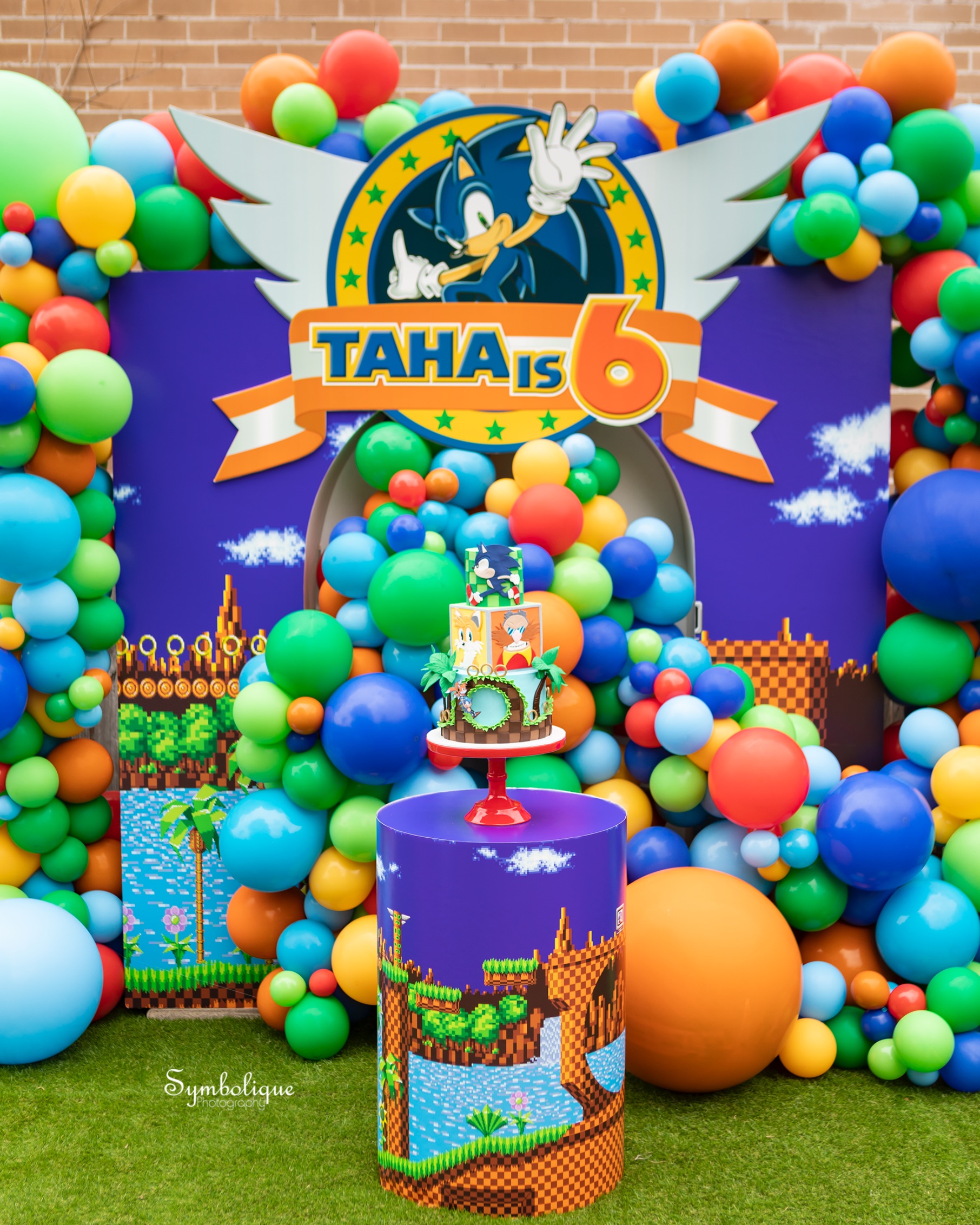 Vendor Credits
Styling | @mrs.h.events
Photography | @symbolique_photography
Props | @thetreasureroom_
Balloons | @borntopartyshop
Custom sign and Sonic cut out | @pinkpompomkids
Letters | @glowletterco
Palm Trees | @sydneypropspecialists
Backdrop, plinth artwork, chair decals | @allstuckupgraphics
Cake | @mastello.creations
Catering | @thepizzaboys
Entertainment | @m_falloon_and_trained_balloons
Favour Boxes | @designed_by_a
Jumping Castle | @mdjcastles
Mascots | @the.superhero.academy
Ice-cream | @vintagefamilyicecreamvan