Over the last few years, the bridesmaid proposal has emerged as a truly fun way to ask your nearest and dearest girls 'will you be my bridesmaid?' It's a beautiful gesture which adds to the fun of wedding countdown anticipation, along with the showers, the parties and other pre-wedding get-togethers.
With this popularity in mind, Angela, stylist and florist from Angela Sav Designs in Perth, decided to style up a beautiful Tiffany-blue inspired picnic for this celebration. With a lovely colour scheme of tiffany blue, fuchsia pink, blush, white and silver, this celebration was inspired by the approach of spring, the beautiful cherry blossom orchards in bloom and the happiness of a bride to be.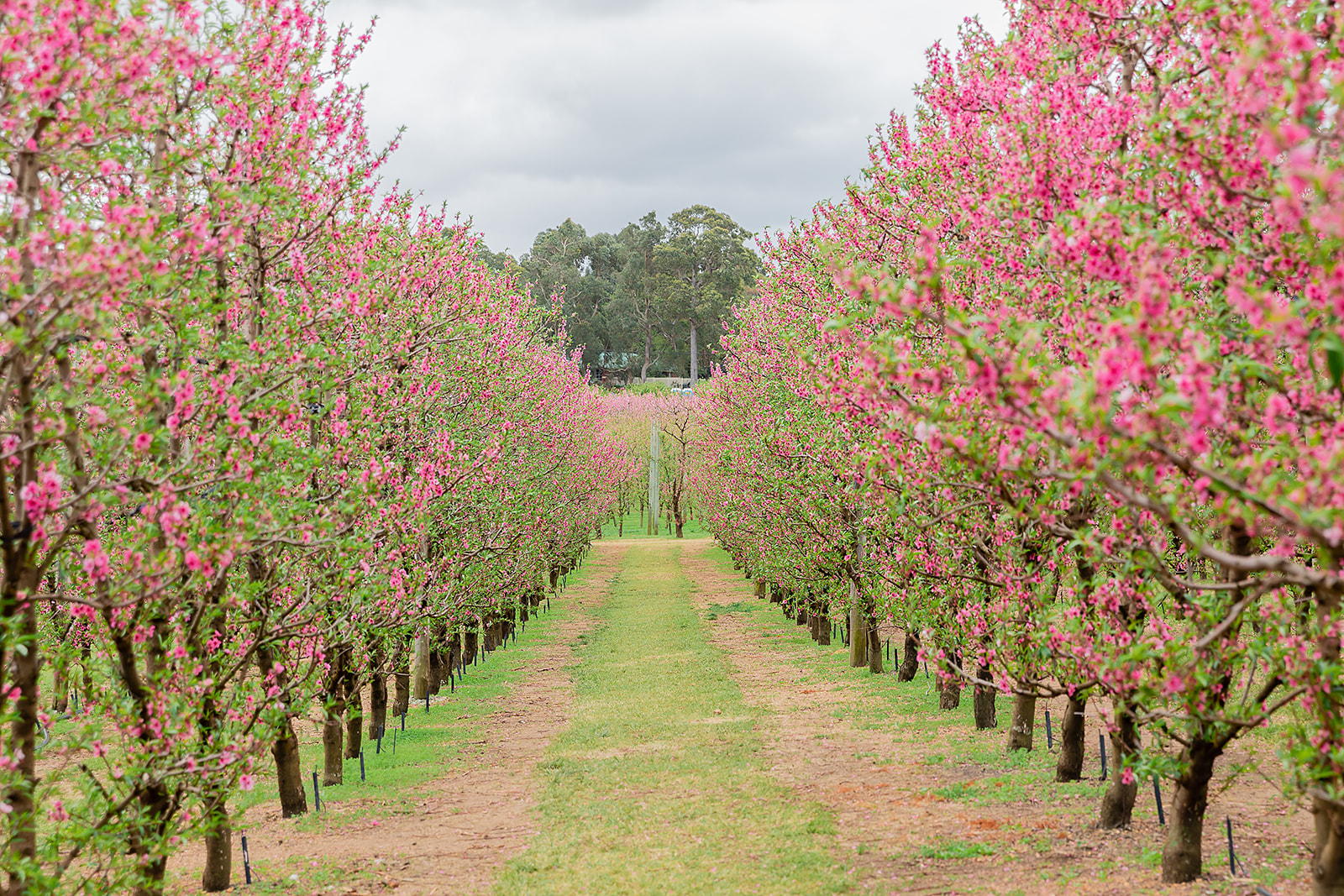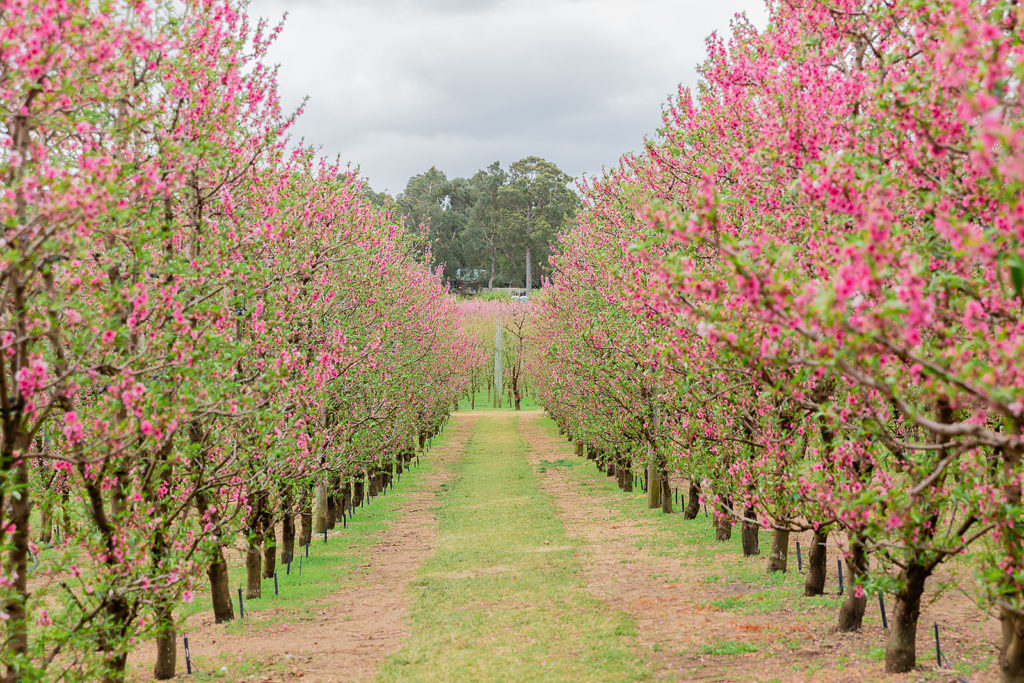 In addition, Angela and the vendor team will be announcing a MASSIVE giveaway for one lucky bride to be! Read till the end to find out how you can enter, but first, Angela gives us the story behind this beautiful soiree.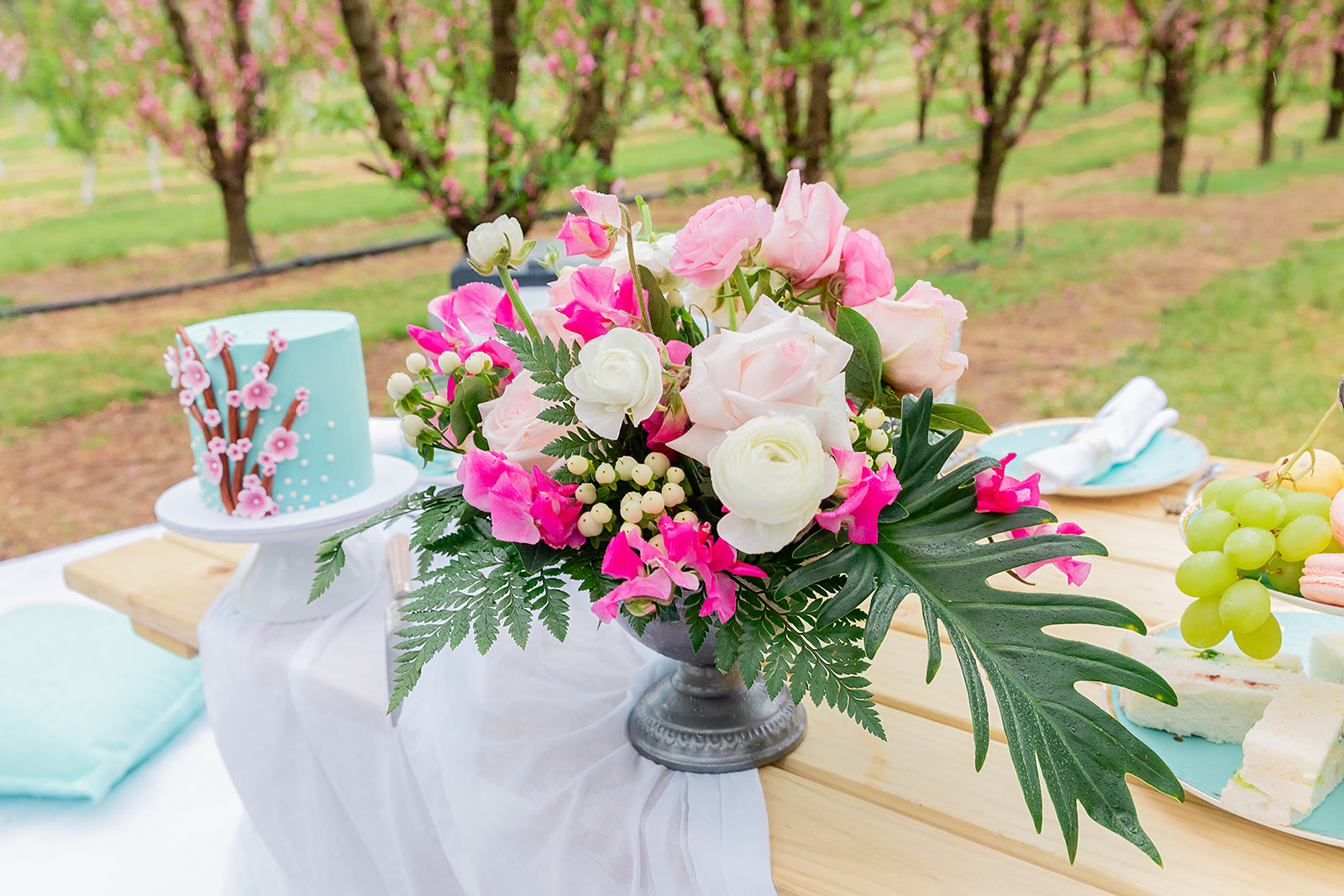 Details from the Tiffany-blue and pink bridesmaid proposal picnic
Set amongst pink cherry blossoms, this is a story in which a newly engaged bride asks her besties to be her bridesmaids. It's a surprise to them all and the happiness they feel for their best friend is obvious!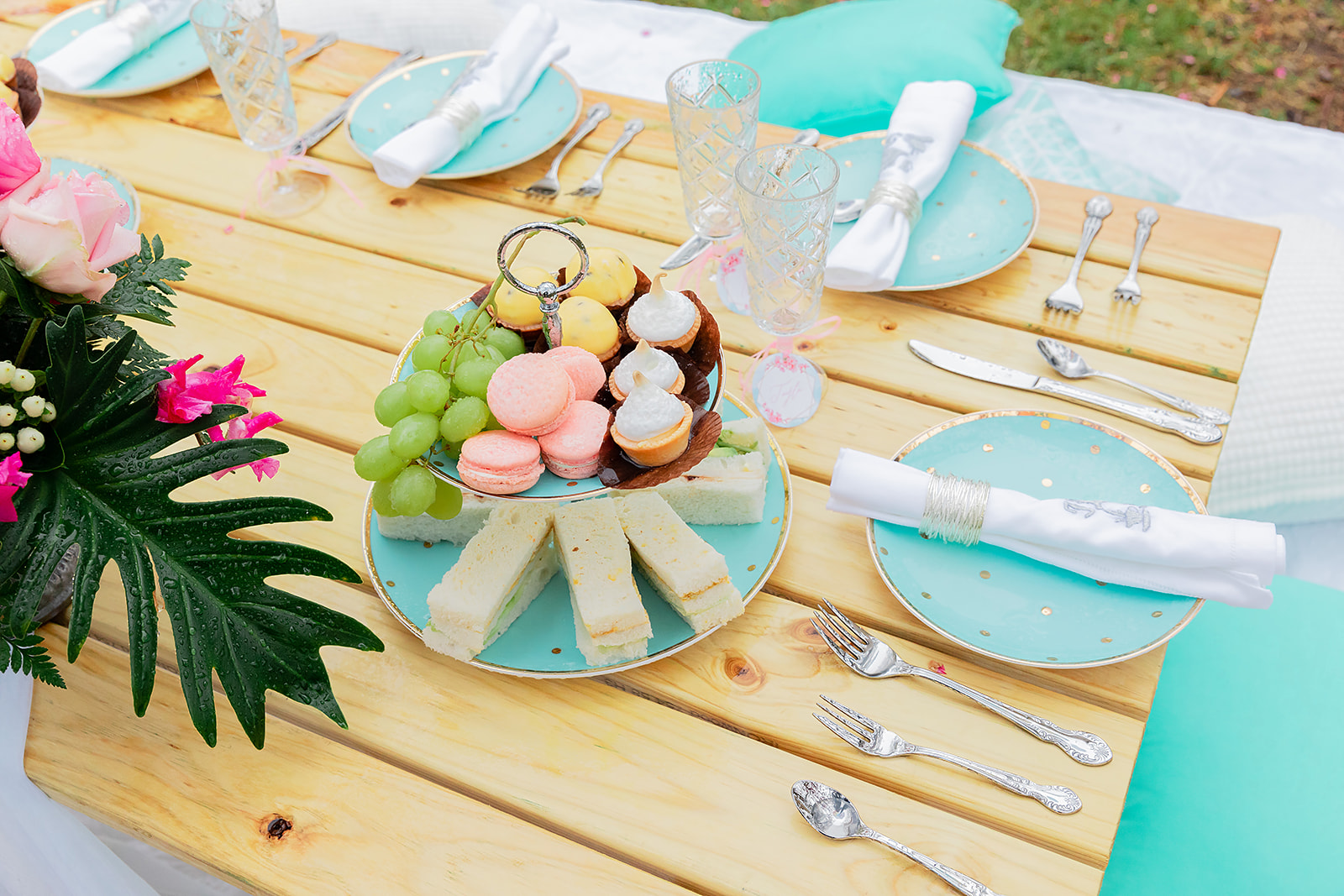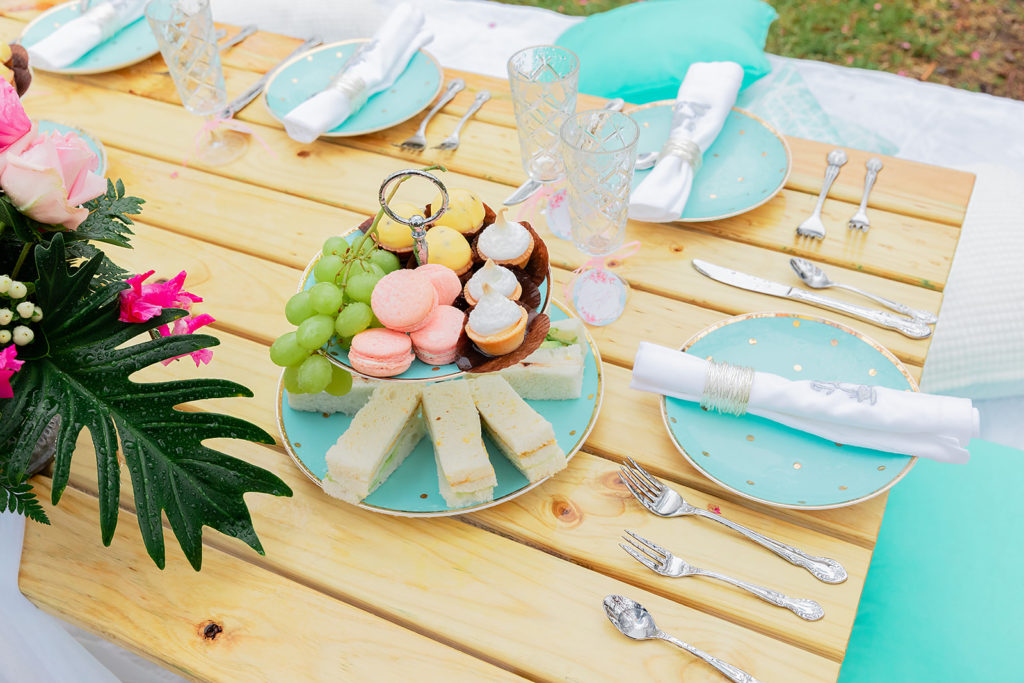 The table was set with Tiffany blue crockery, crystal glassware and silver cutlery. A white muslin runner gave the table a feminine touch along with some white rugs, which were paired with Tiffany blue cushions.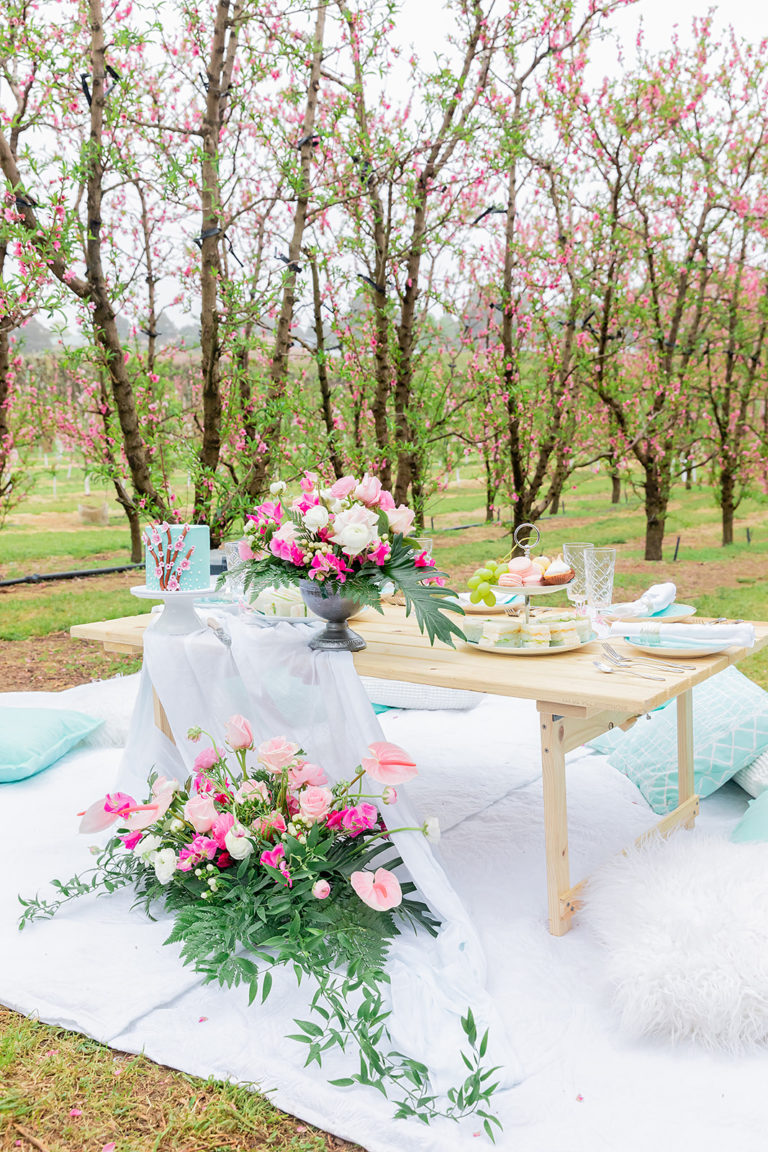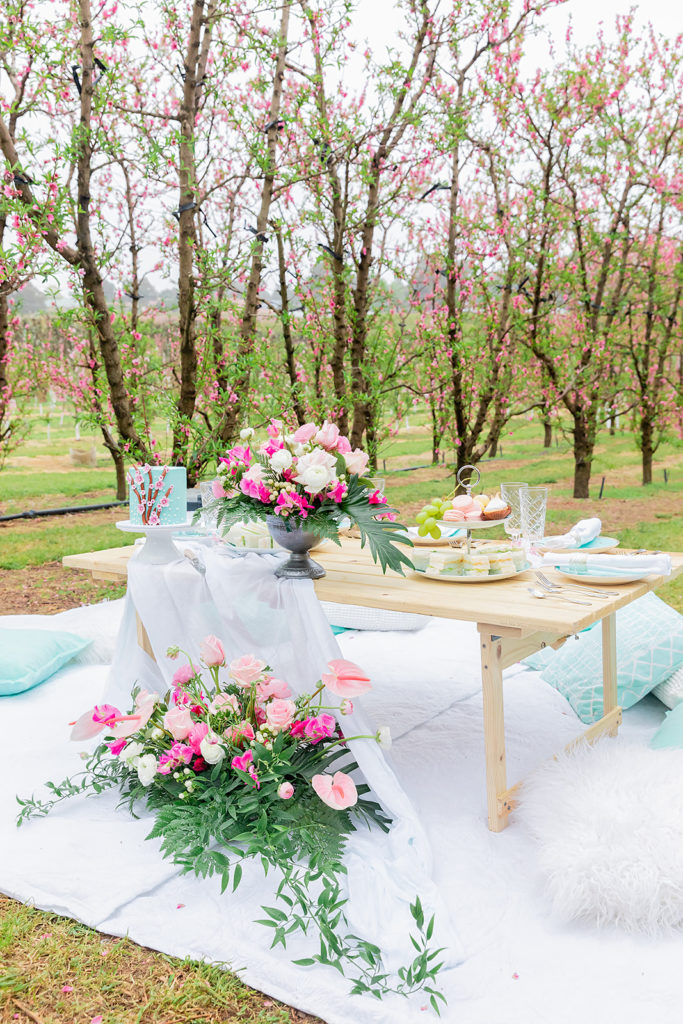 Pretty florals in shades of pink were added to the table, marrying the picnic set up with the cherry blossom background.
.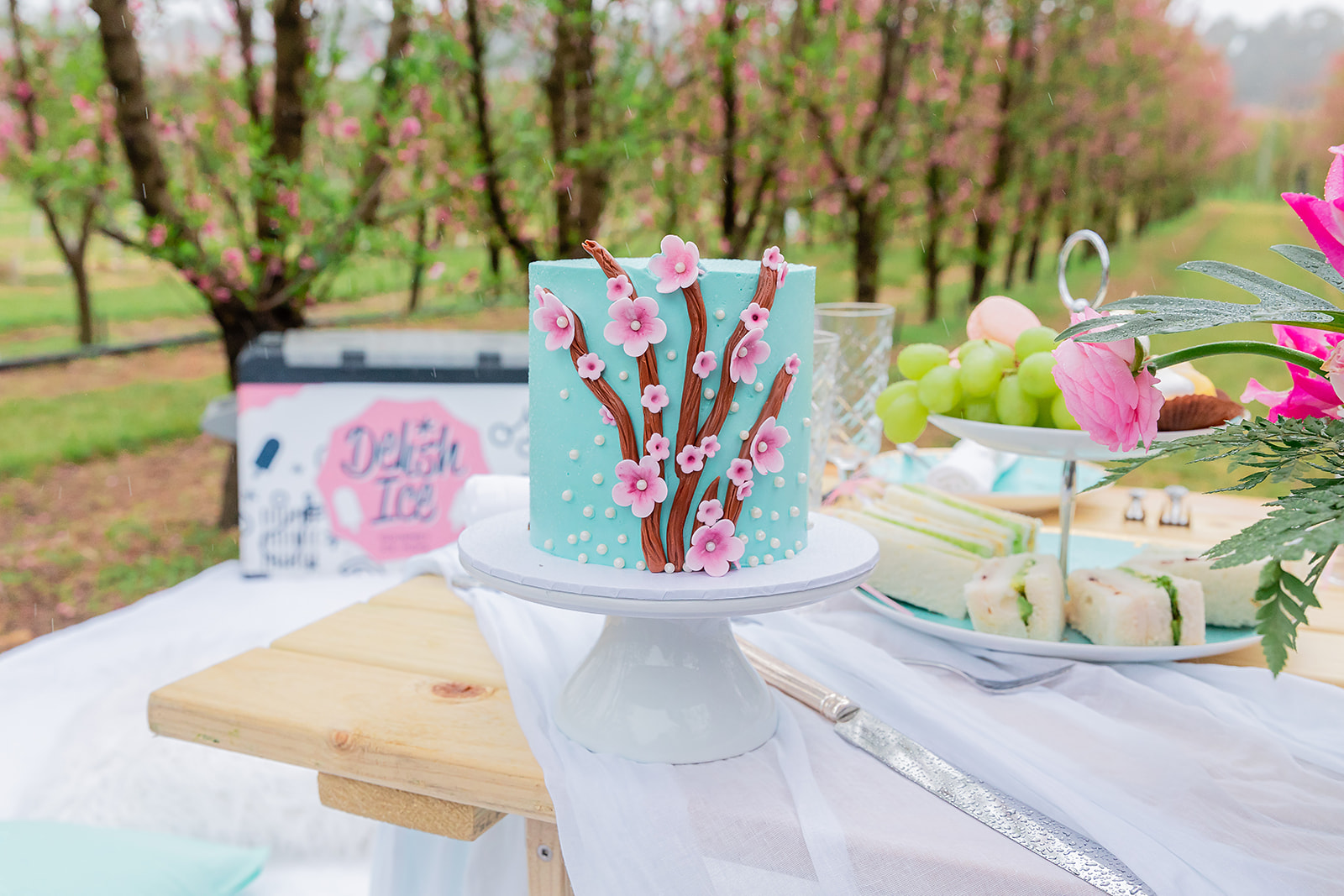 A young beautiful bride-to-be shows off her new bling. It's Spring in WA, and of course, as soon as everything is set, it starts to drizzle and rain. However, the girls won't let anything stop them from having a good time! With damp hair and bubbles, they have a blast eating watermelon icy pops and macarons in the rain.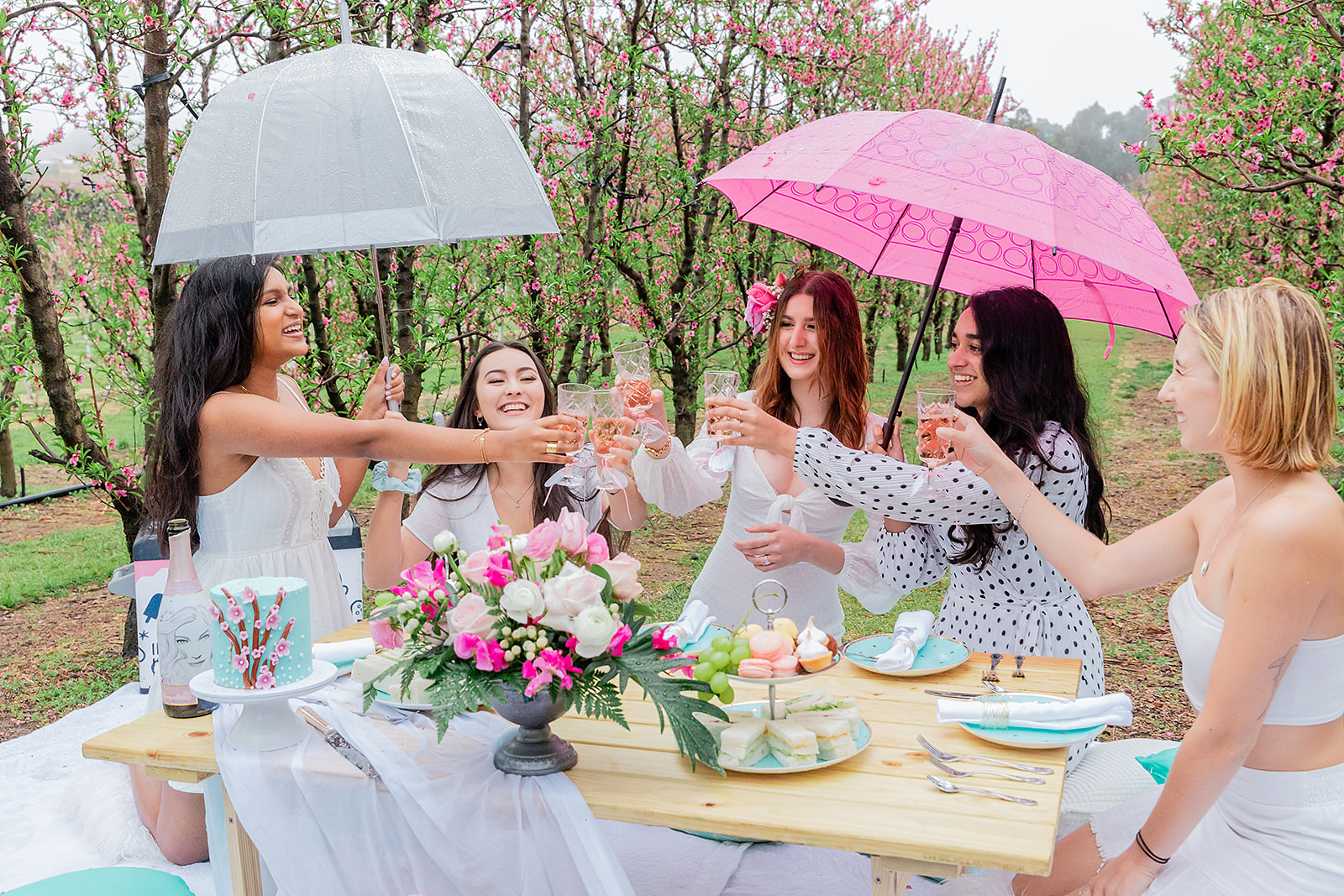 The Tiffany blue and pink elements popped out perfectly, harmonising beautifully with the surrounding scenario, glistening in the rain like an aura of happiness.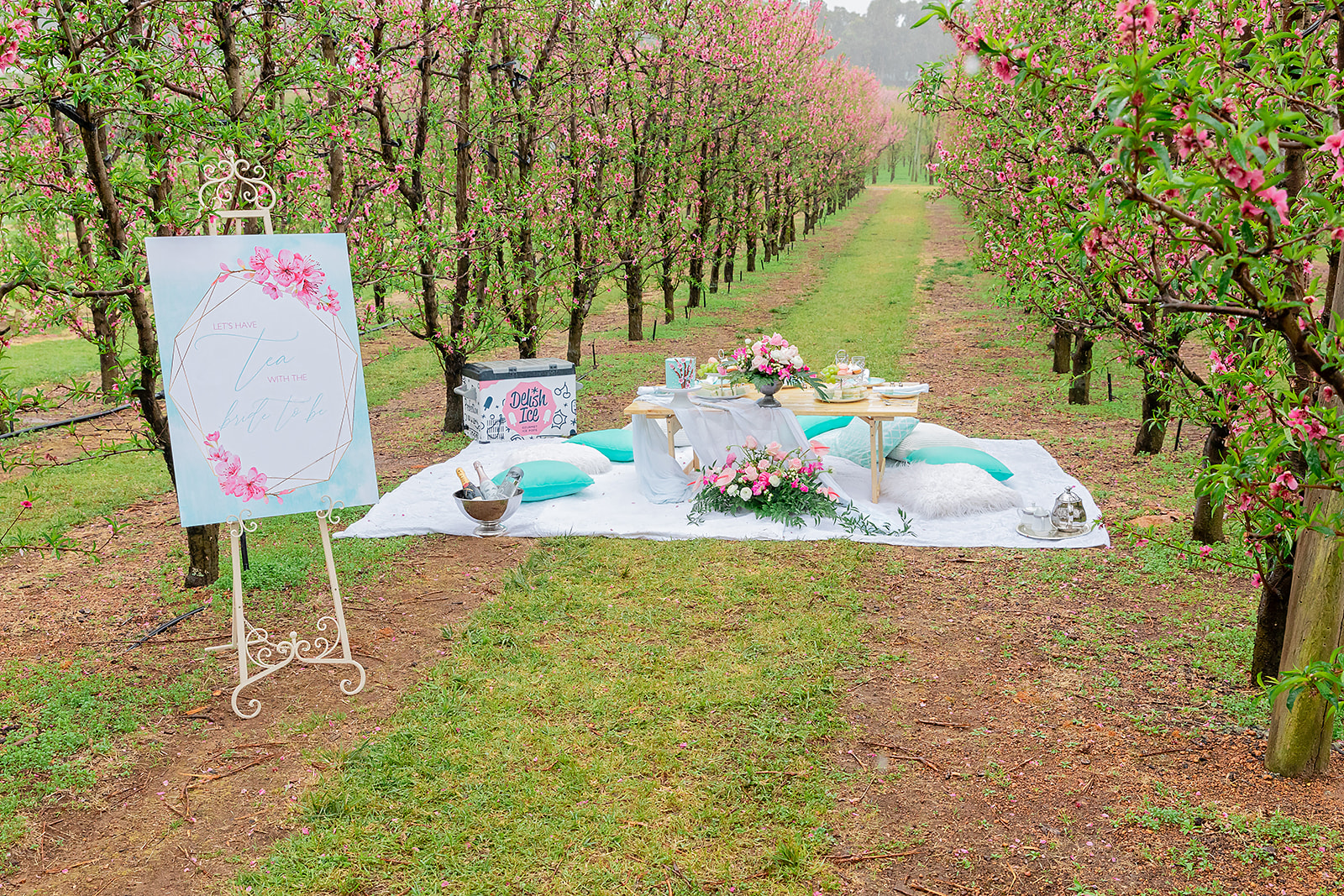 Every last detail was matched to its surroundings– from the welcome board, the name tags on the champagne glasses to the beautiful cake. The cake was a scrumptious strawberry flavour.
Picnics and tea parties are definitely best with your closest of friends and this shoot was just that; a fun-filled girlie afternoon with yummy food and beauty all around. In fact, picnics are really the best way to celebrate any occasion like special birthdays, hens parties or baby showers.
Competition time – Massive bridesmaid Proposal giveaway!
Angela Sav Designs, along with the awesome team of vendors involved in this shoot, are giving one Perth bride-to-be the opportunity to win and awesome wedding prize!
You could win:
picnic with a grazing table for 6
bride-to-be goodie bag with $1,500 worth of value! This is a massive giveaway – see below for details.
The prize will be drawn on 1st November 2019.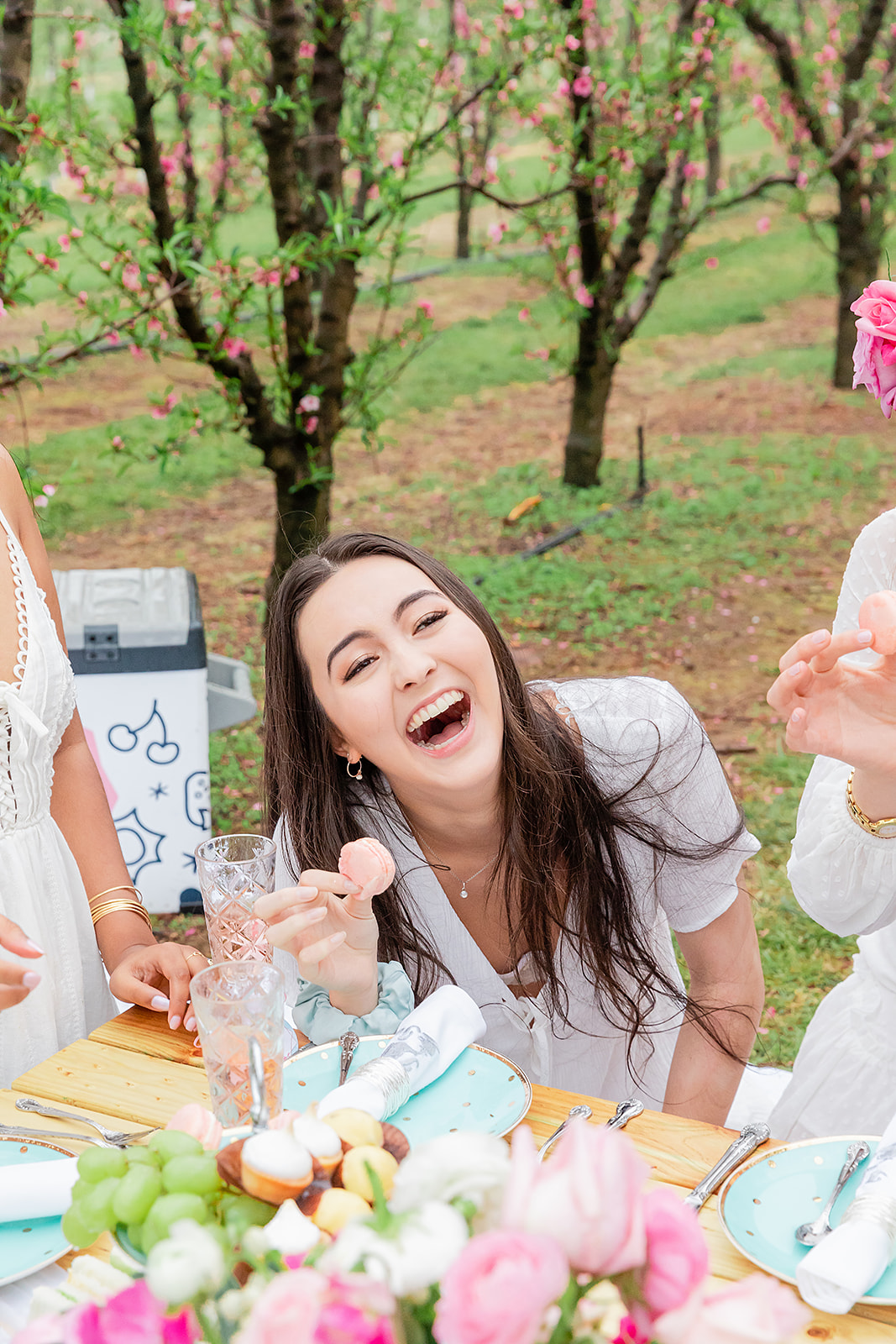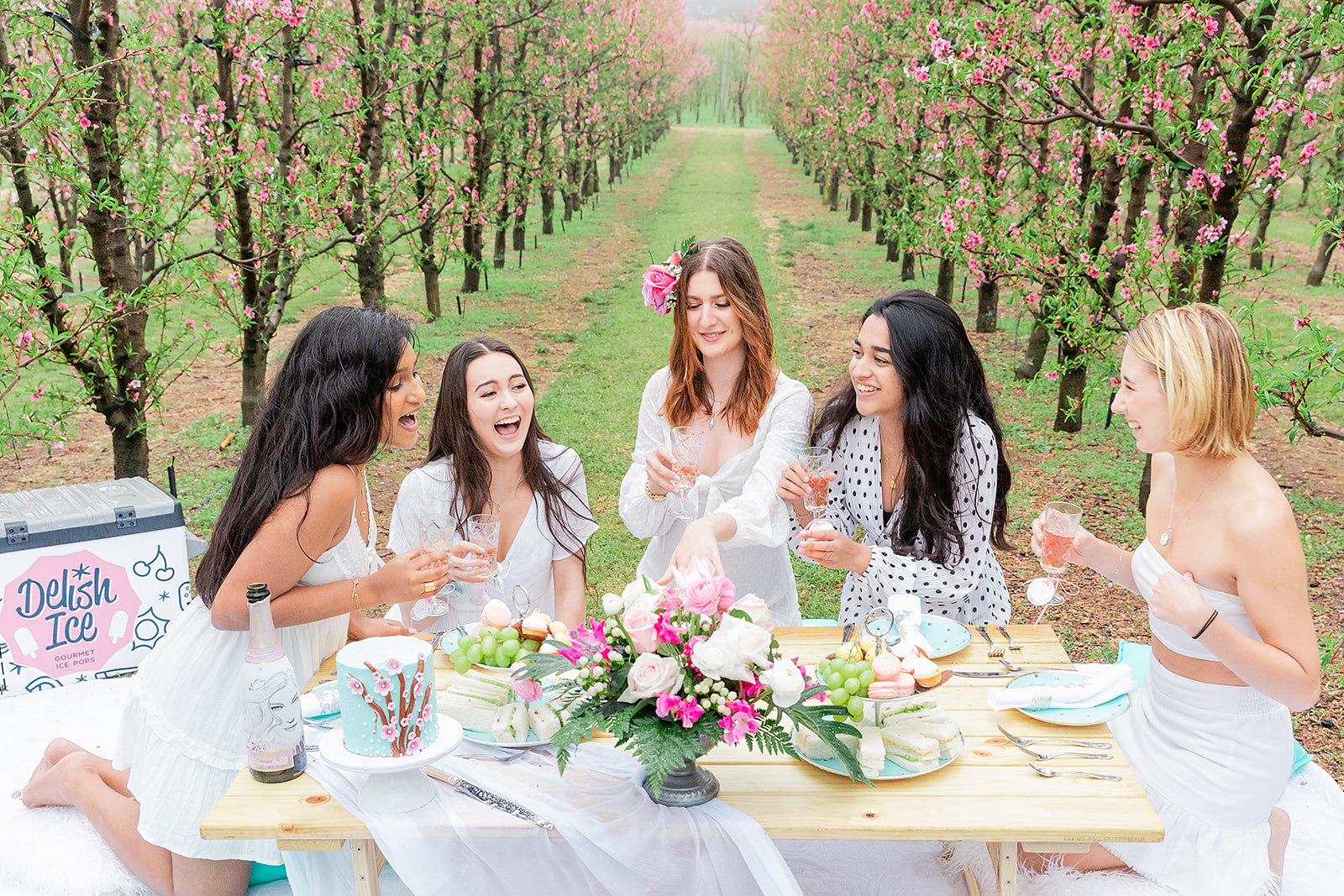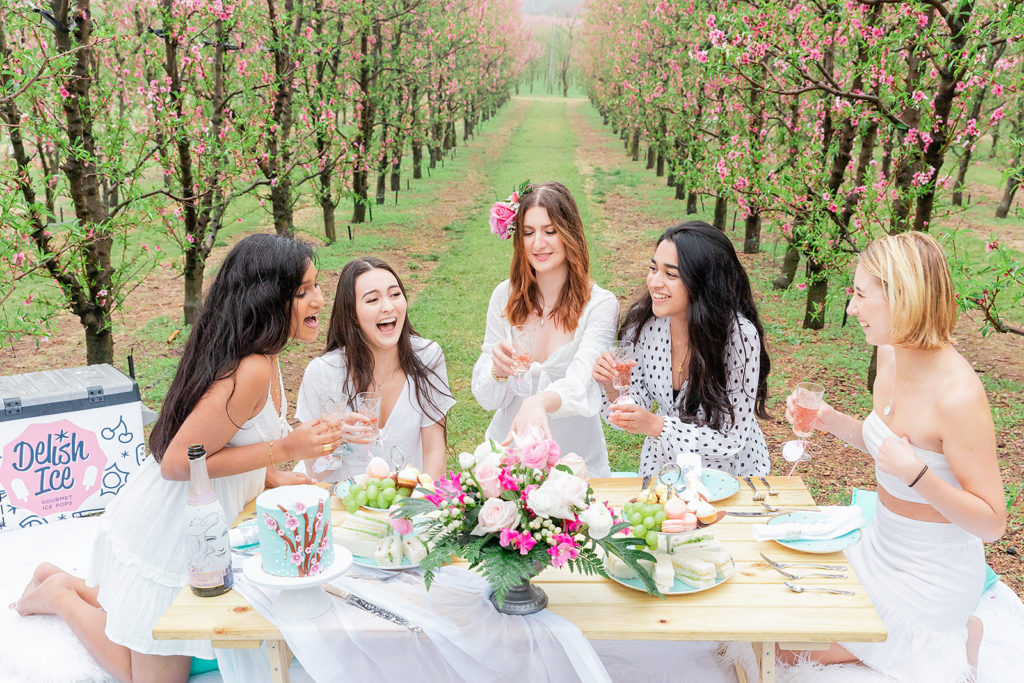 How to enter the competition.
Simply like and follow each of the vendors on either Facebook or Instagram and tag 5 of your friends you would like to have the picnic with – you'll automatically be entered!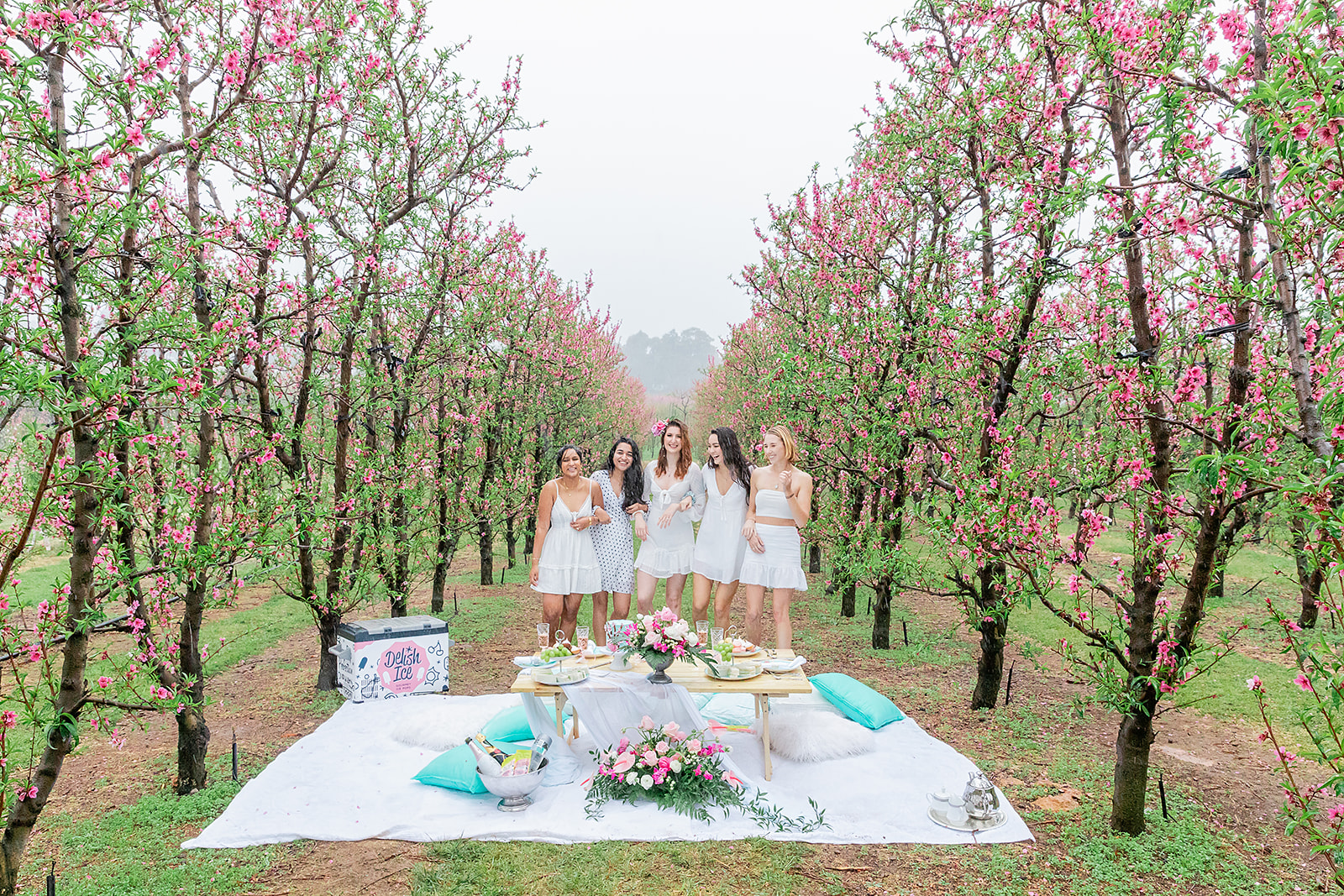 The giveaway is valued at $1,500.00 in total!
CONTENTS OF GOODIE BAG
A voucher from Sweet Harvest Cakes for 30 cookies or cupcakes valued at $250.00.
A voucher for $250.00 worth of wedding styling from Angela Sav Designs.
A voucher for $100.00 from Butterfly Days towards stationery.
A voucher for 20% off van or cart service and then 50% off just the pops package and freezer for a wedding from Delish Ice
A voucher for $250.00 towards photography from Rose and Rhyme Studio.
A voucher for $100.00 towards makeup from Kim Aurelie.
Plus a few more surprises!
Promotion dates: 15th October to 30th October
Conditions of entry
1. Entrant must be a newly engaged bride who is planning a wedding
2. The planned wedding date must be between May 2020 and May 2021
Vendor Credits
Styling and flowers | Angela Sav Designs | @angelasavdesigns | https://www.facebook.com/angelasavdesigns/
Photographer | Rose and Rhyme Studio | @roseandrhymestudio | https://www.facebook.com/roseandrhymestudio/
Makeup | Kim Aurelie Bridal Artistry | @kim.aurelie | https://www.facebook.com/kimaureliebridal/
Cake | Sweet Harvest Cakes | @sweetharvestcakesau | https://www.facebook.com/sweetharvestcakesau/
Picnic Set up | I Love Tea | @ilovet_perth | https://www.facebook.com/ILoveTeaPerth/
Popsicles | Delish Ice @delishice | https://www.facebook.com/delishice/
Stationery | Butterfly Days | @butterfly.days | https://www.facebook.com/butterflydays12/
Location | S&R Orchard | @srorchard | https://www.facebook.com/SRorchard/