When we stumbled upon this styling story, there were two reasons why we decided to feature it. Firstly, voting is an important democratic right (one that we may take for granted in Australia, where it's compulsory). But also – life is tough. It's an uphill battle and challenges are many, and we believe in the power of celebrating and decorating to help us overcome those tough times. It's been a wild year, and if COVID and all the other crazy stuff has shown us anything – it's that none of us live in a vacuum. We are all interconnected and whether its politics, health problems or economic issues, What affects some, will possibly affect all. So here we are, featuring a styled gathering with an important message especially relevant to our stateside friends. This luncheon was hosted by our friend Victoria in California, and she gives us the details of the day below.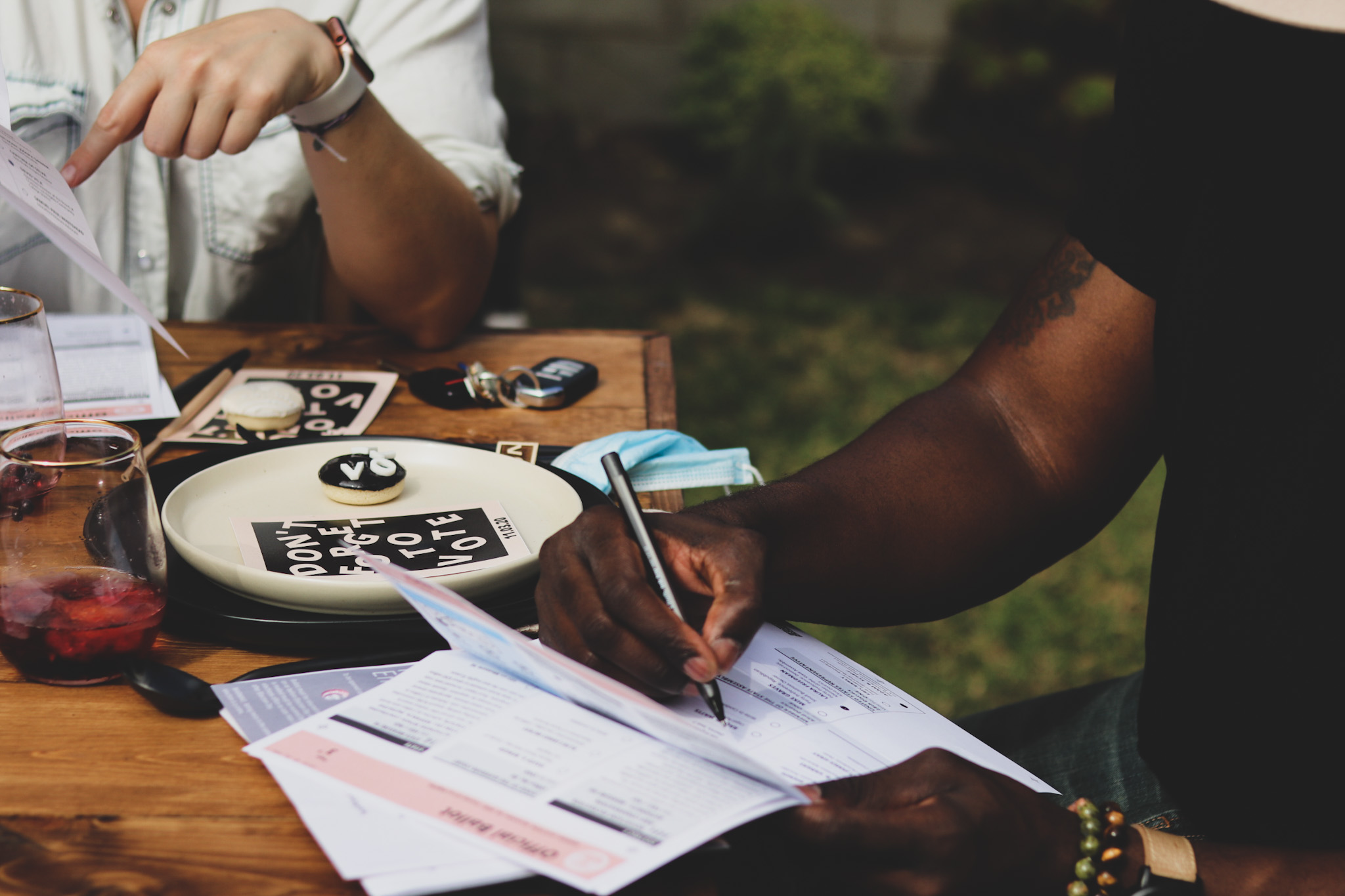 There are so many reasons for us to remember to vote. It's no secret that 2020 has been a tough year and left many of us feeling we're living in a divided country. I wanted an opportunity to bring people together for a non-partisan lunch to simply encourage them to vote and to get their voice heard. I wanted to bring further awareness of the importance of voting. We vote for ourselves, our kiddos and the future generation and so I wanted everyone to feel empowered to make a difference.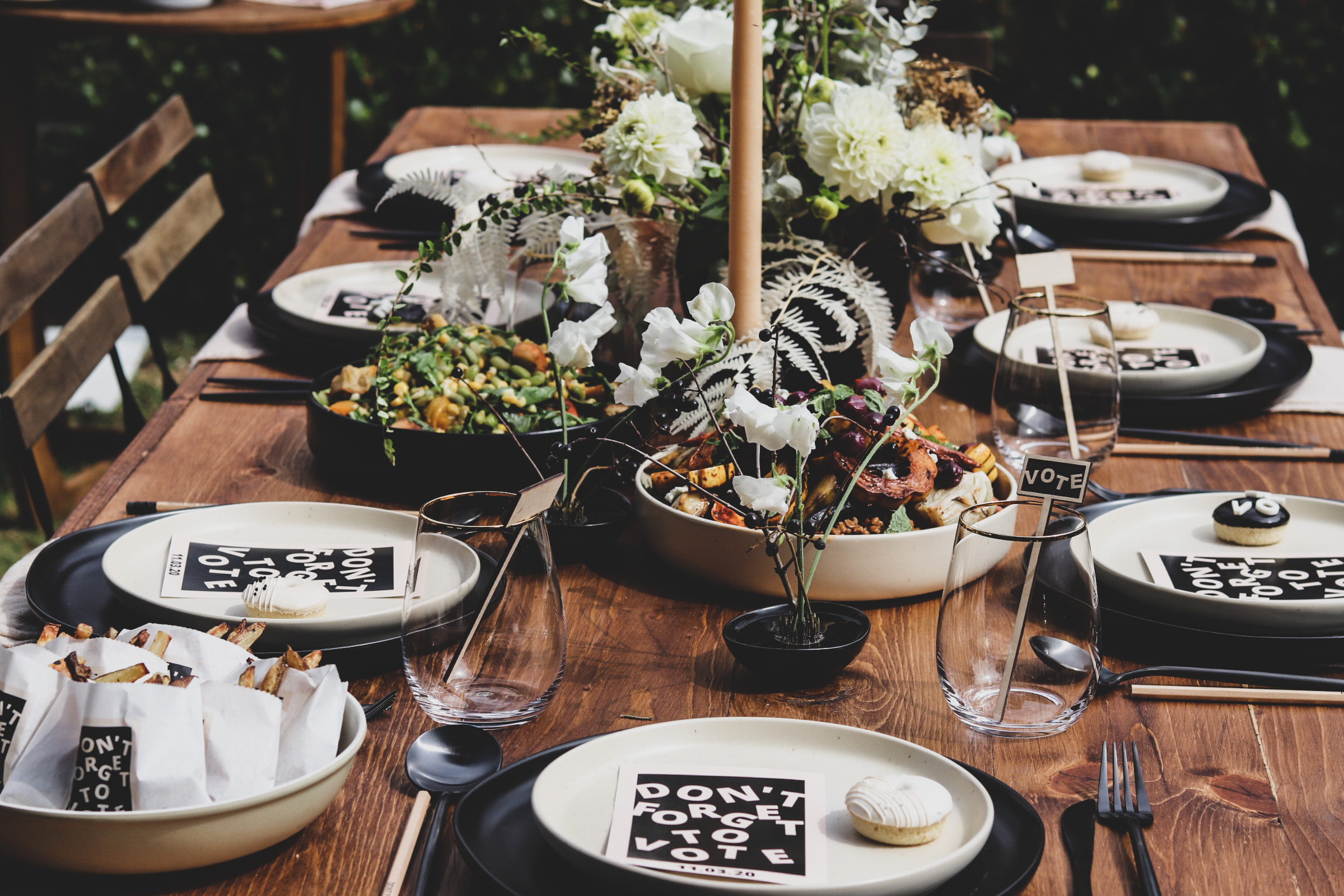 What was supposed to be a simple lunch turned into a beautifully styled event. I kept the colours black and neutral. I felt it was the perfect combination to bring across a powerful message but also to look stylish. I have worked with Pavan Floral on multiple events and as always, her florals absolutely stun.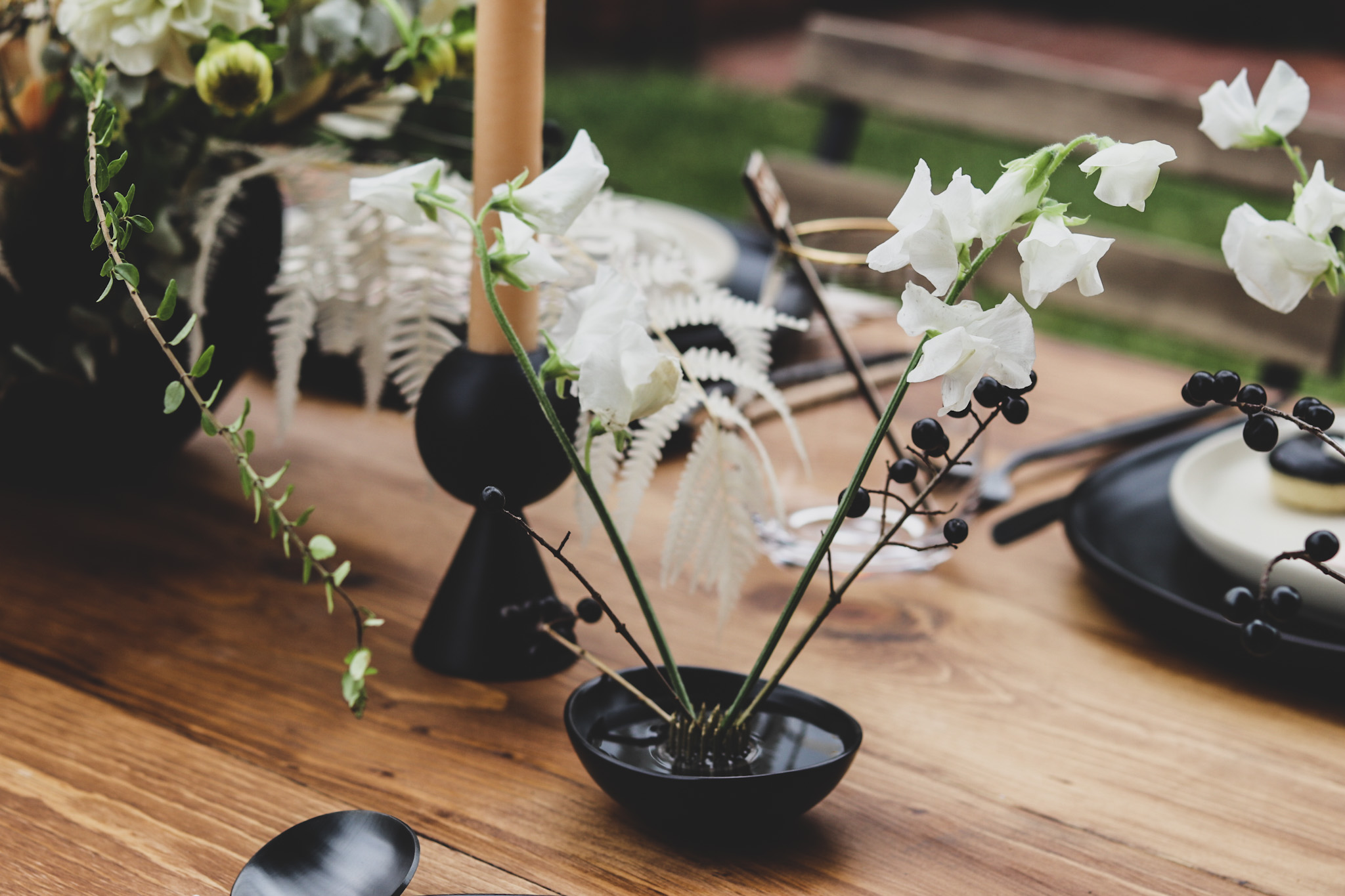 The use of the blackberries and the dried flowers were gorgeous and cohesive with all the other details.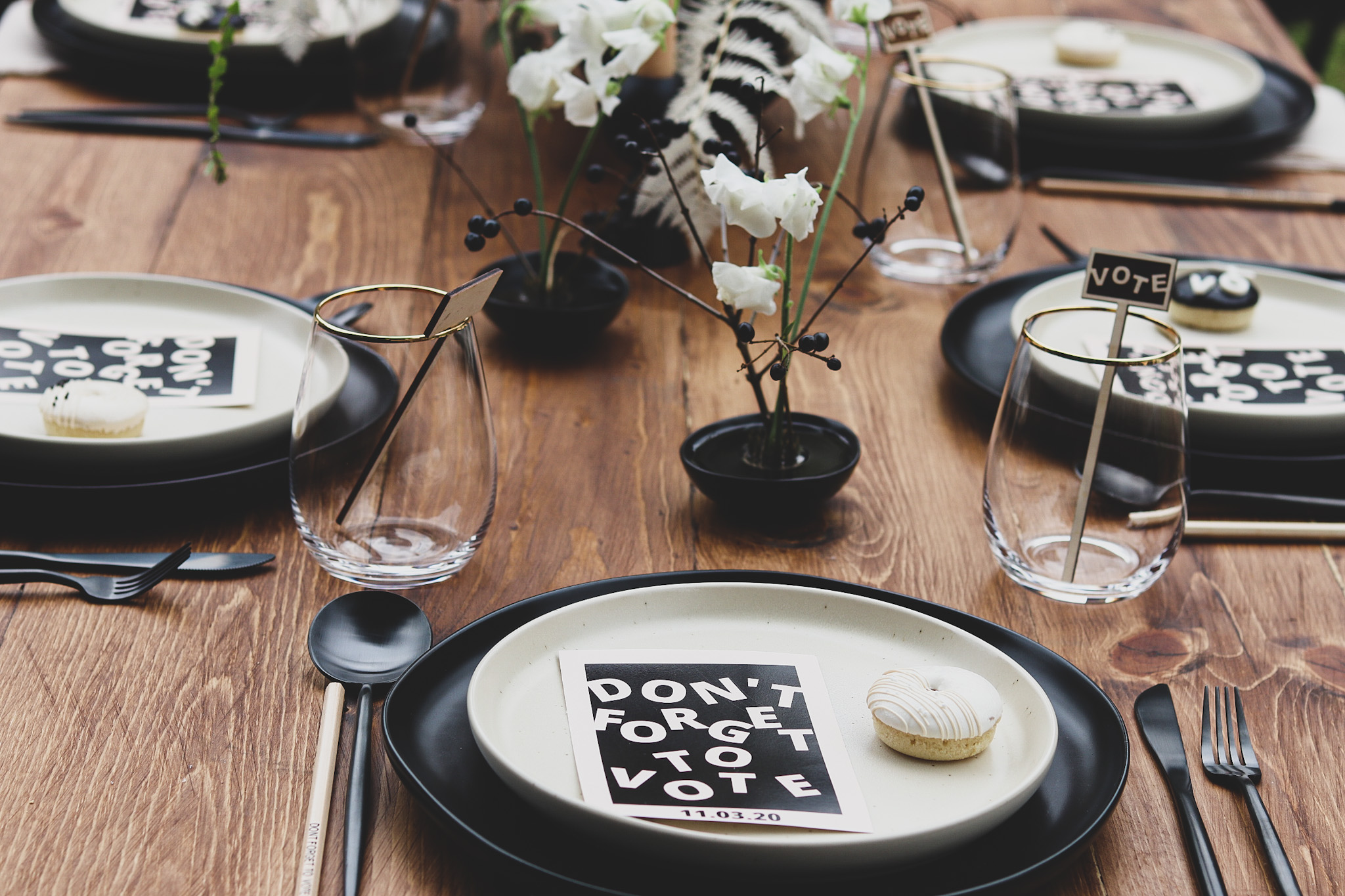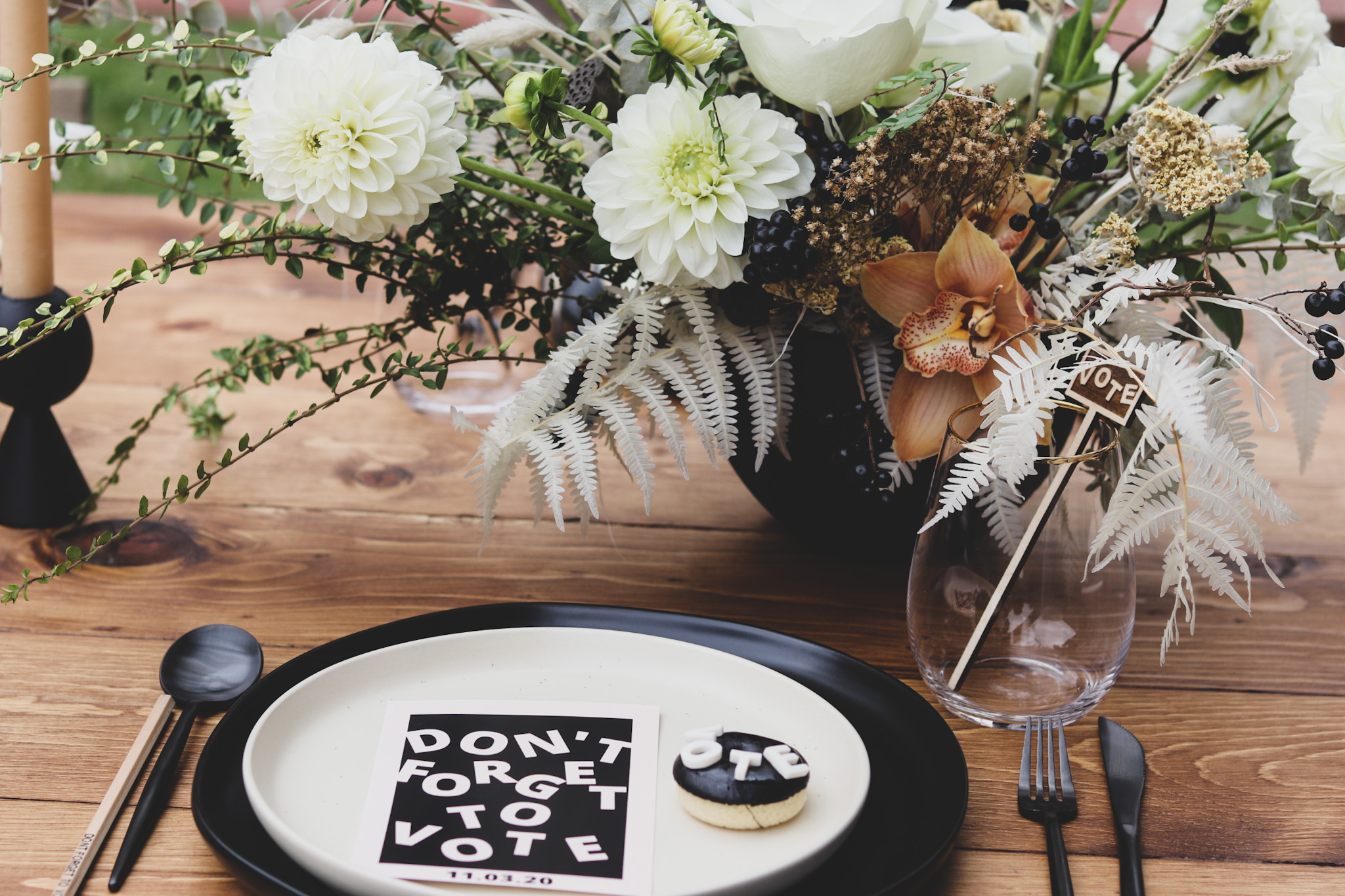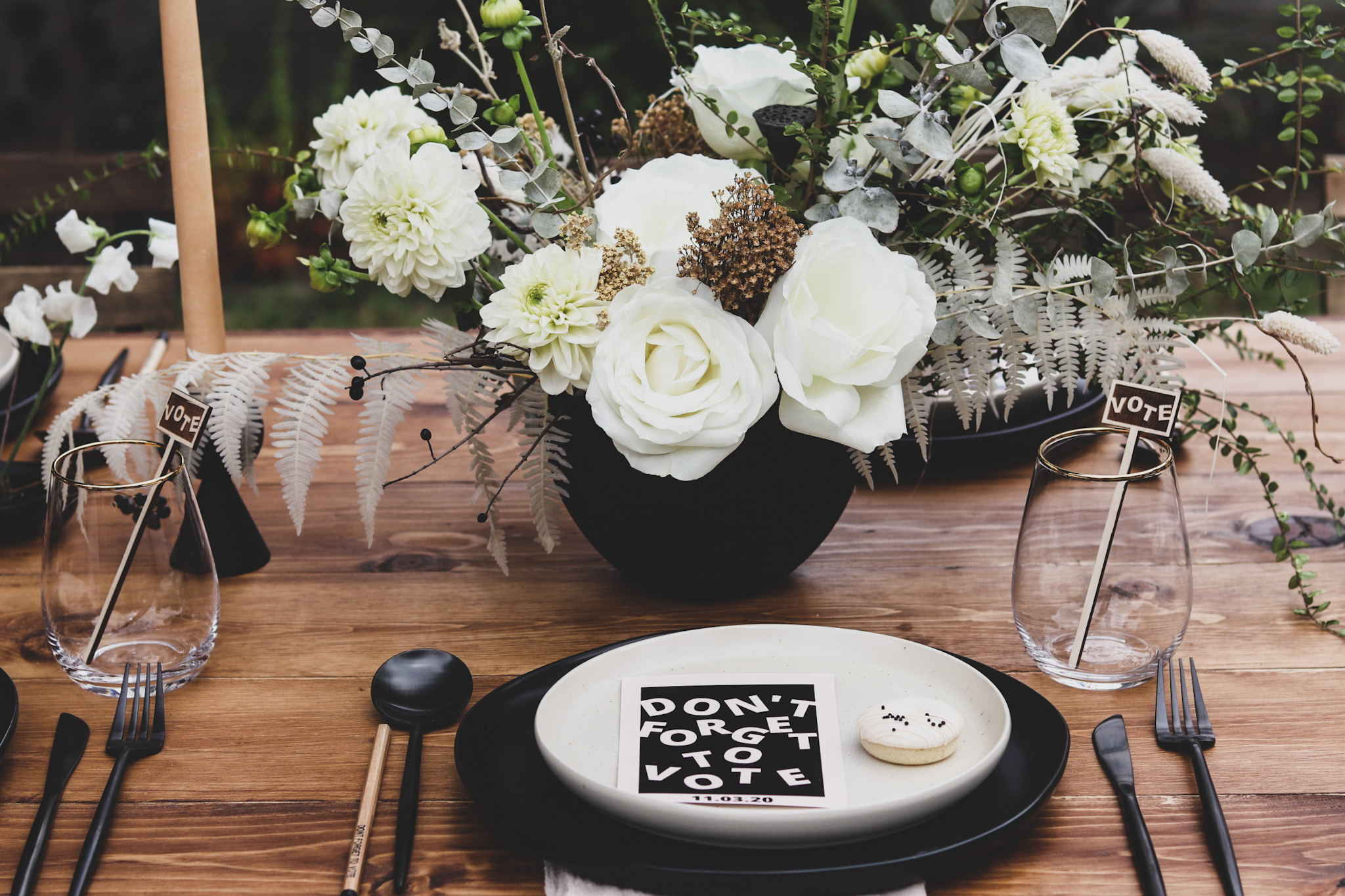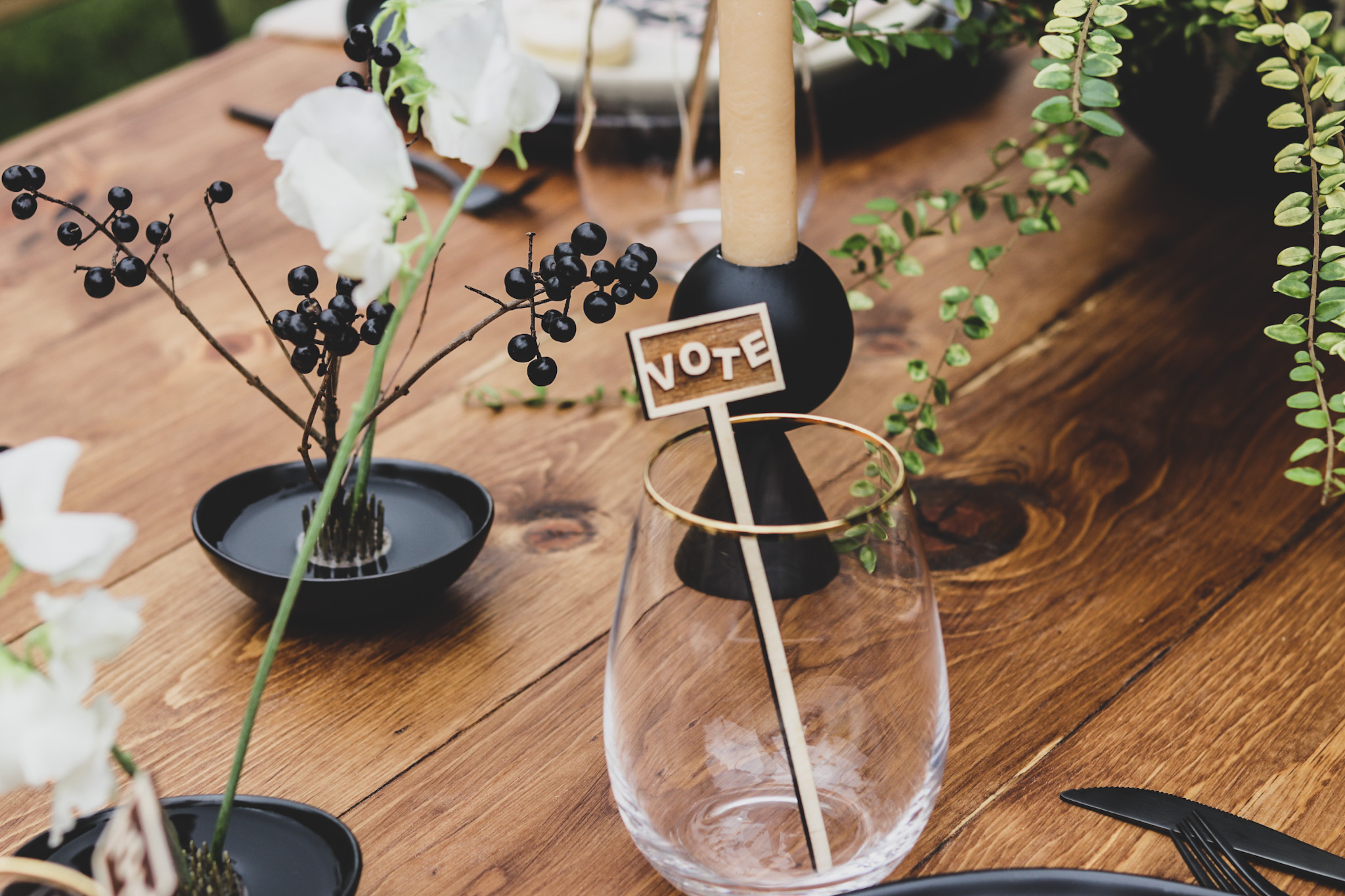 I rented dishware and tables from 3 Little Birds who never disappoint.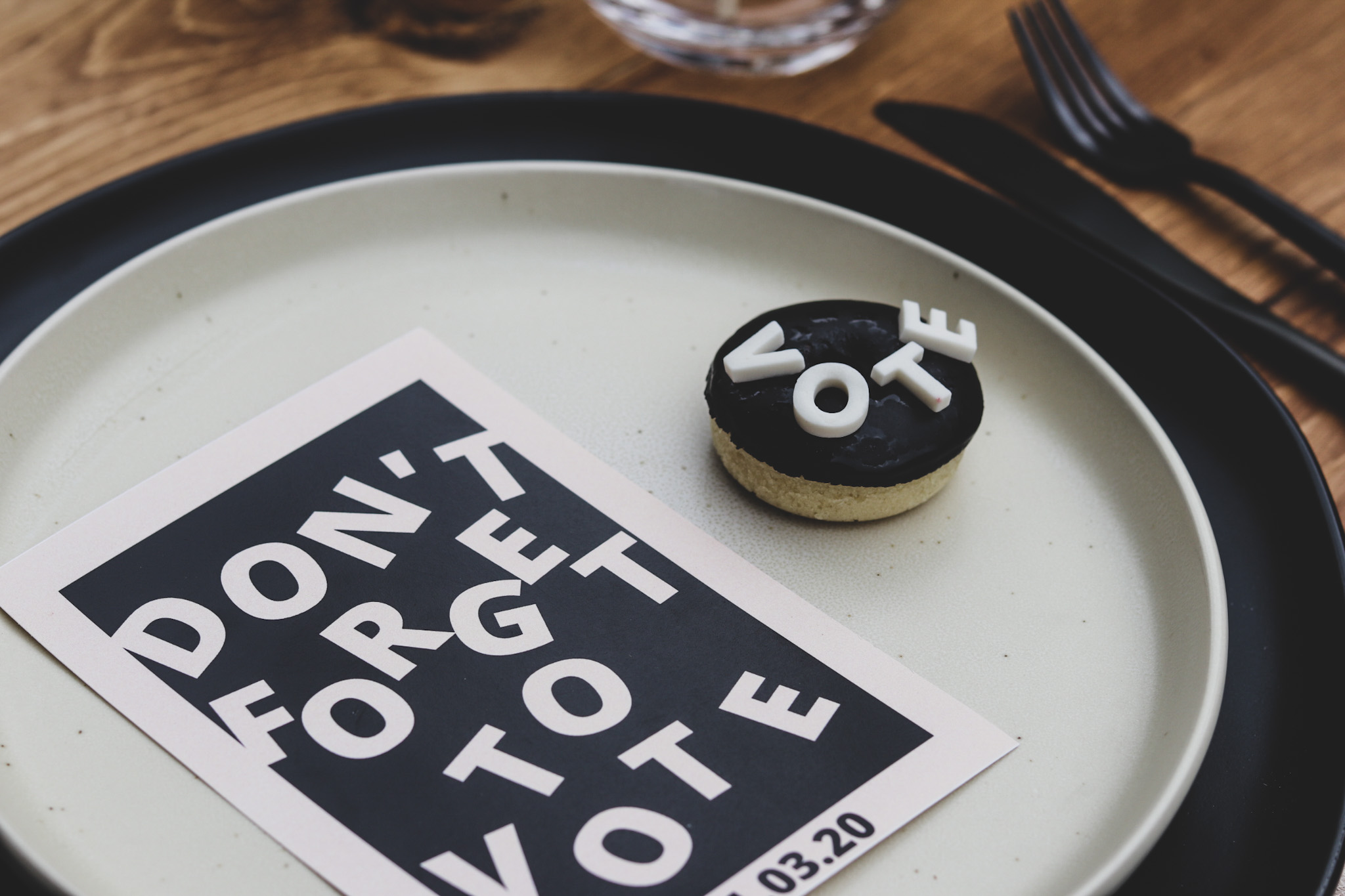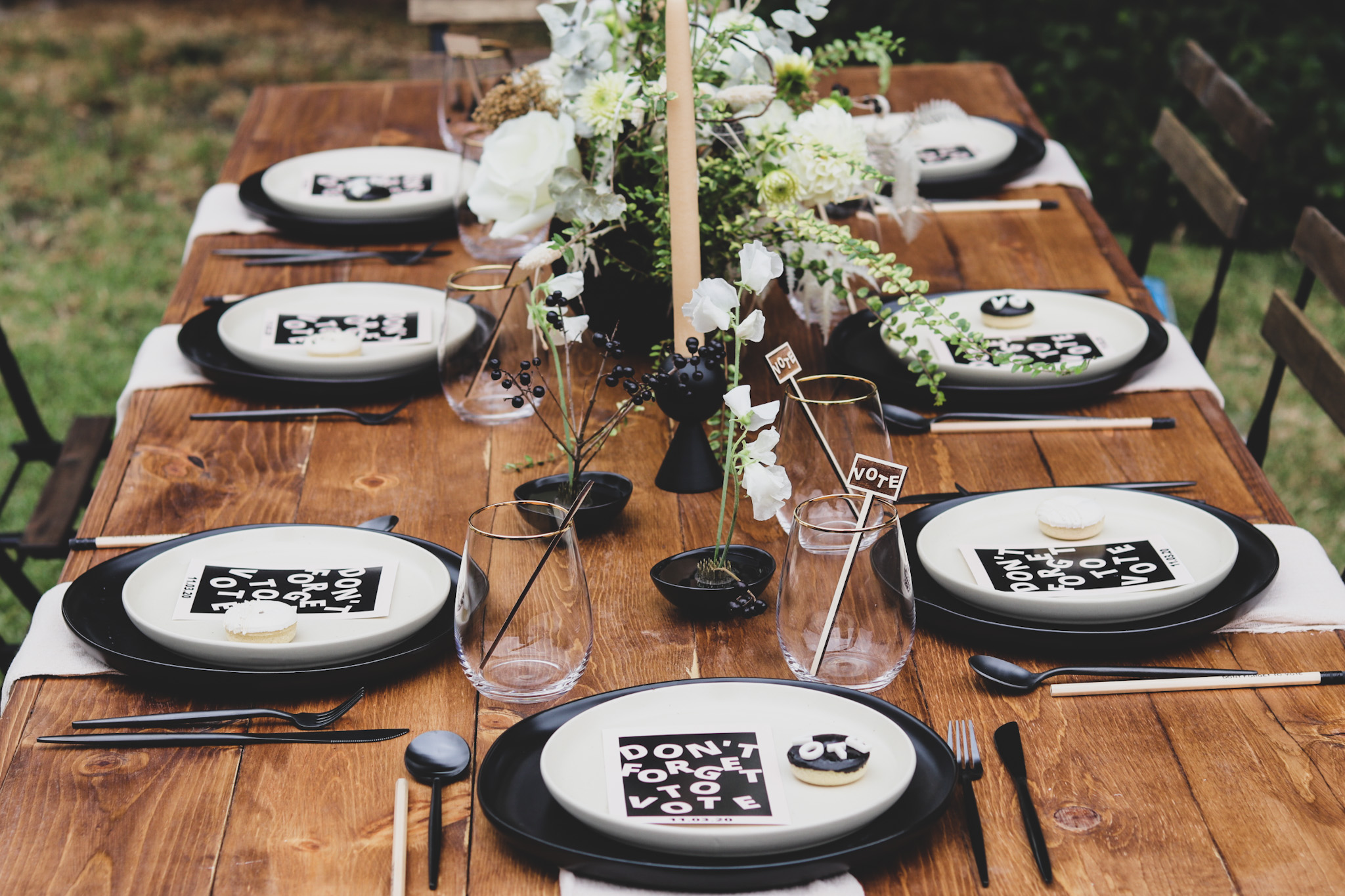 Details are incredibly important to me, I had custom french fry containers and cones for breadsticks, pencils, stickers and everyone had their own pencil cookie with their names on it.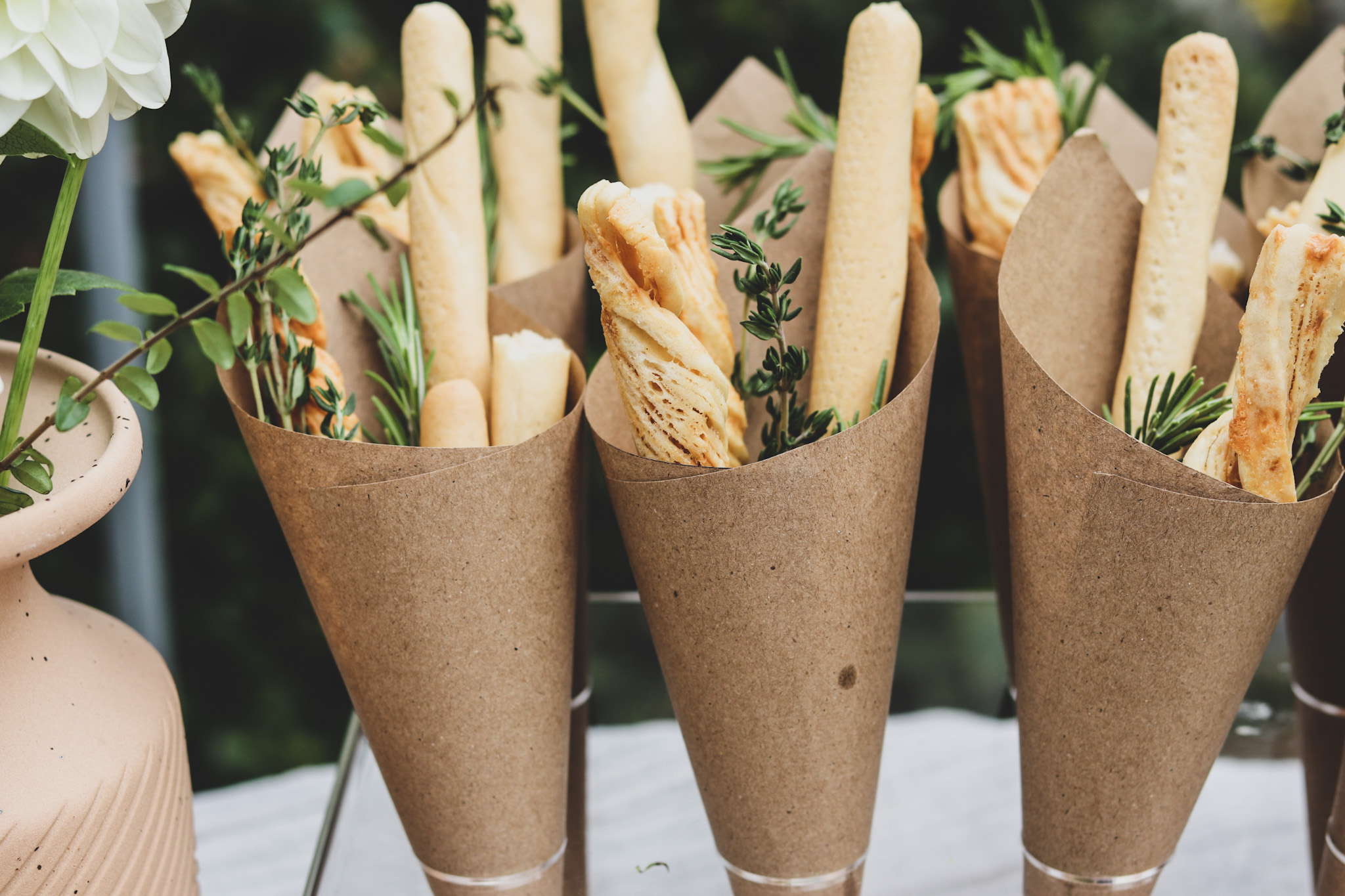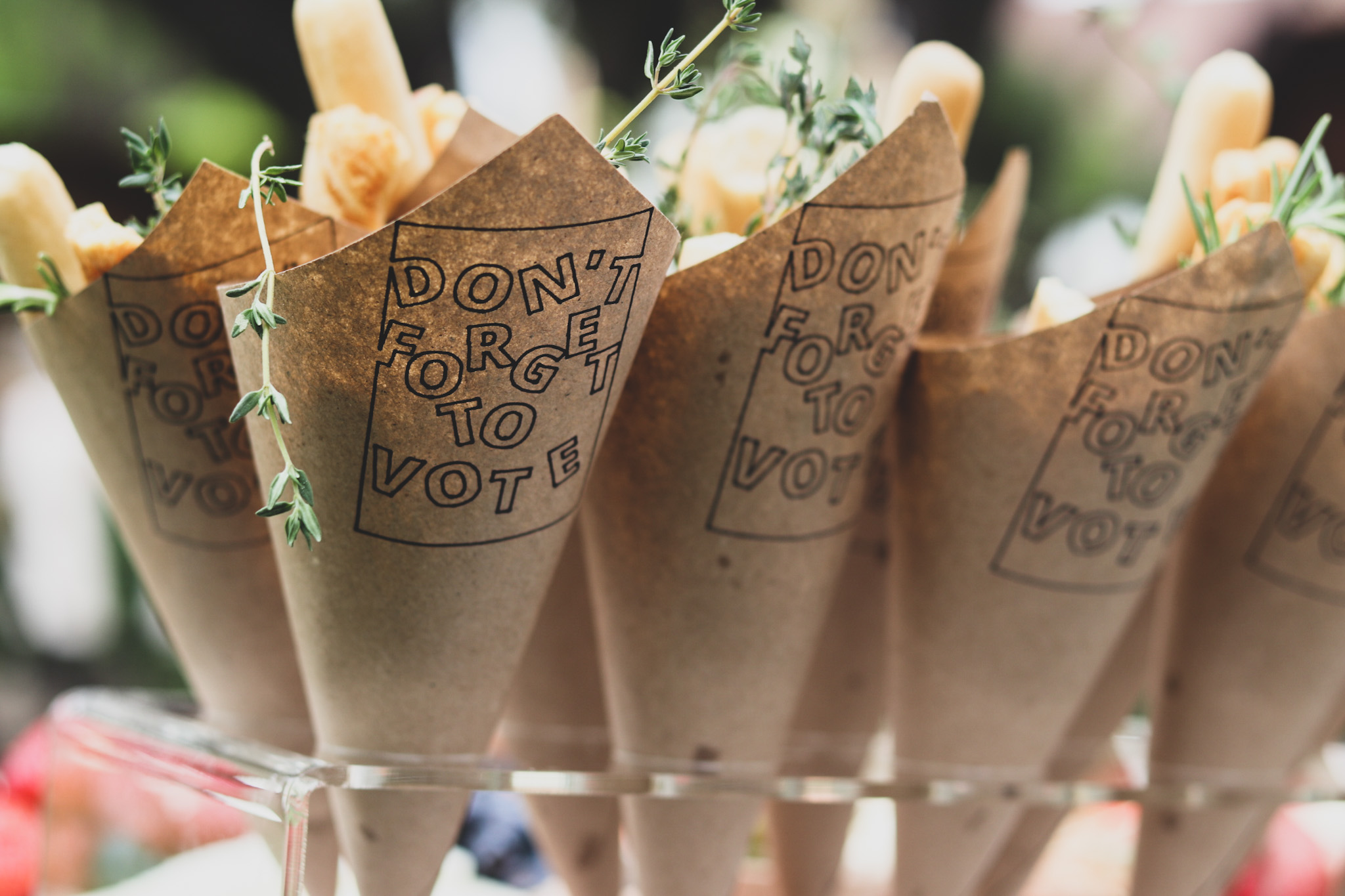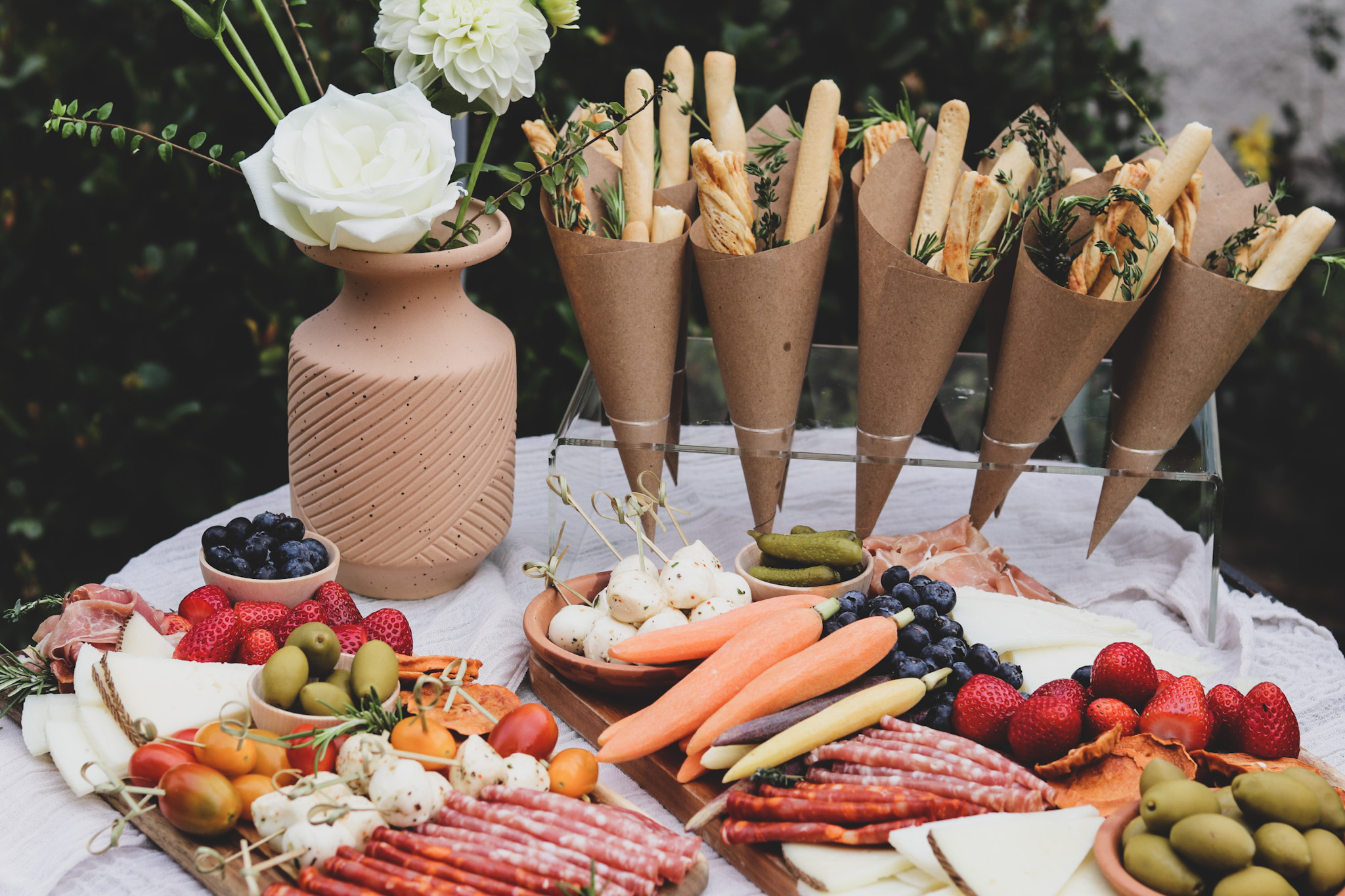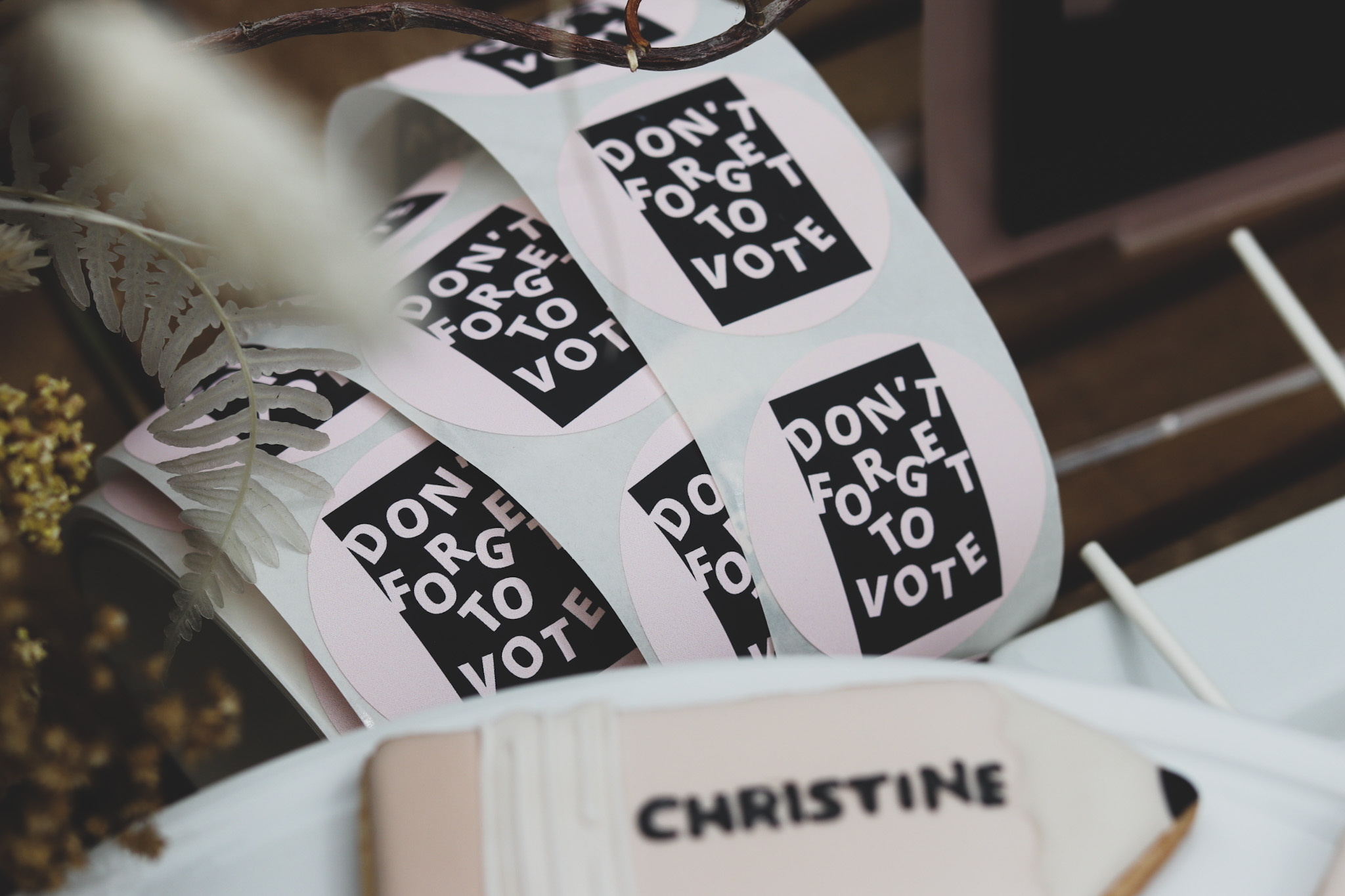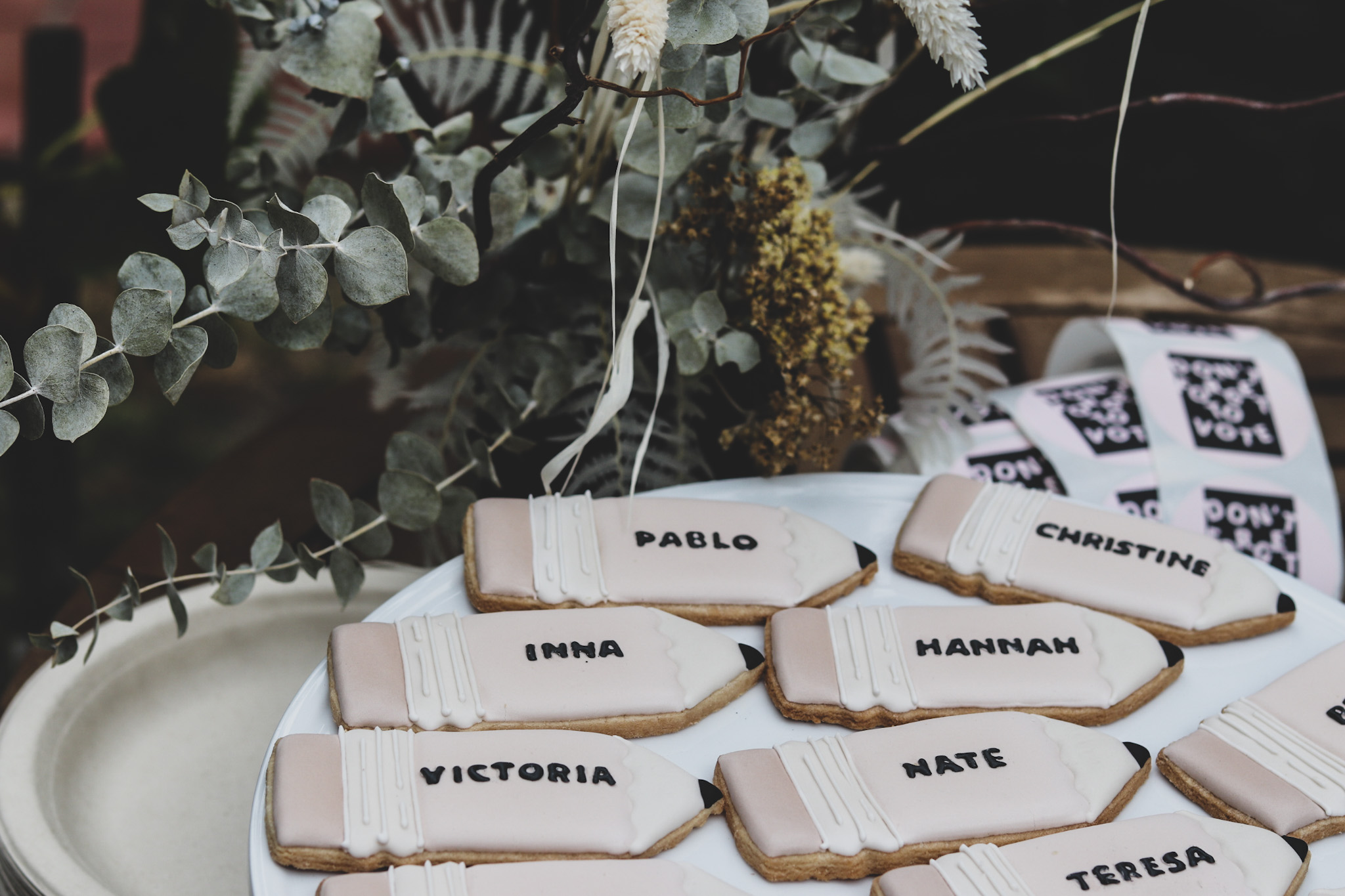 Janice Wong made the cutest desserts and Sarah Kleinknecht cooked up an incredibly delicious lunch. Not only did it taste great, but it was so aesthetically pleasing.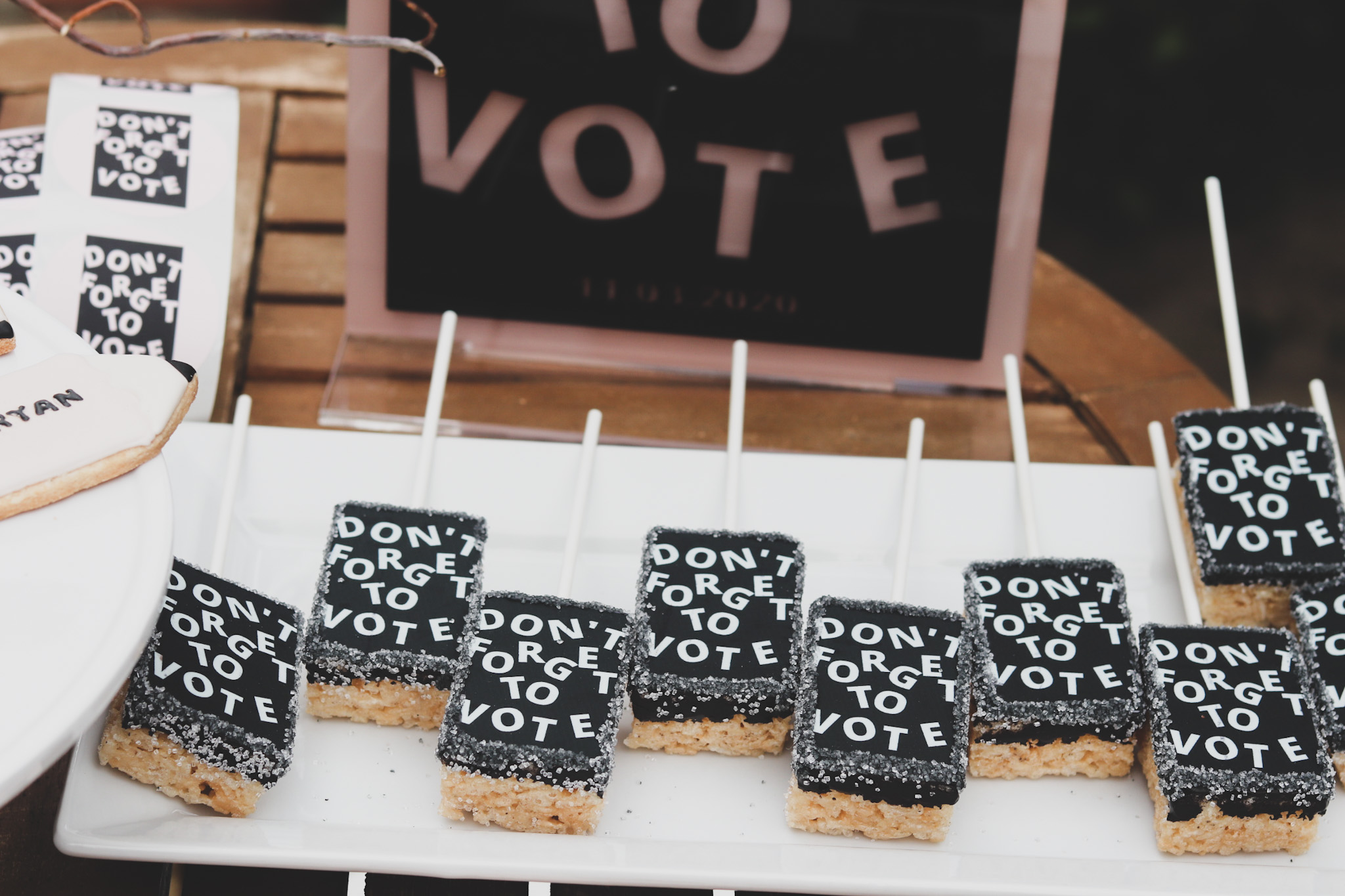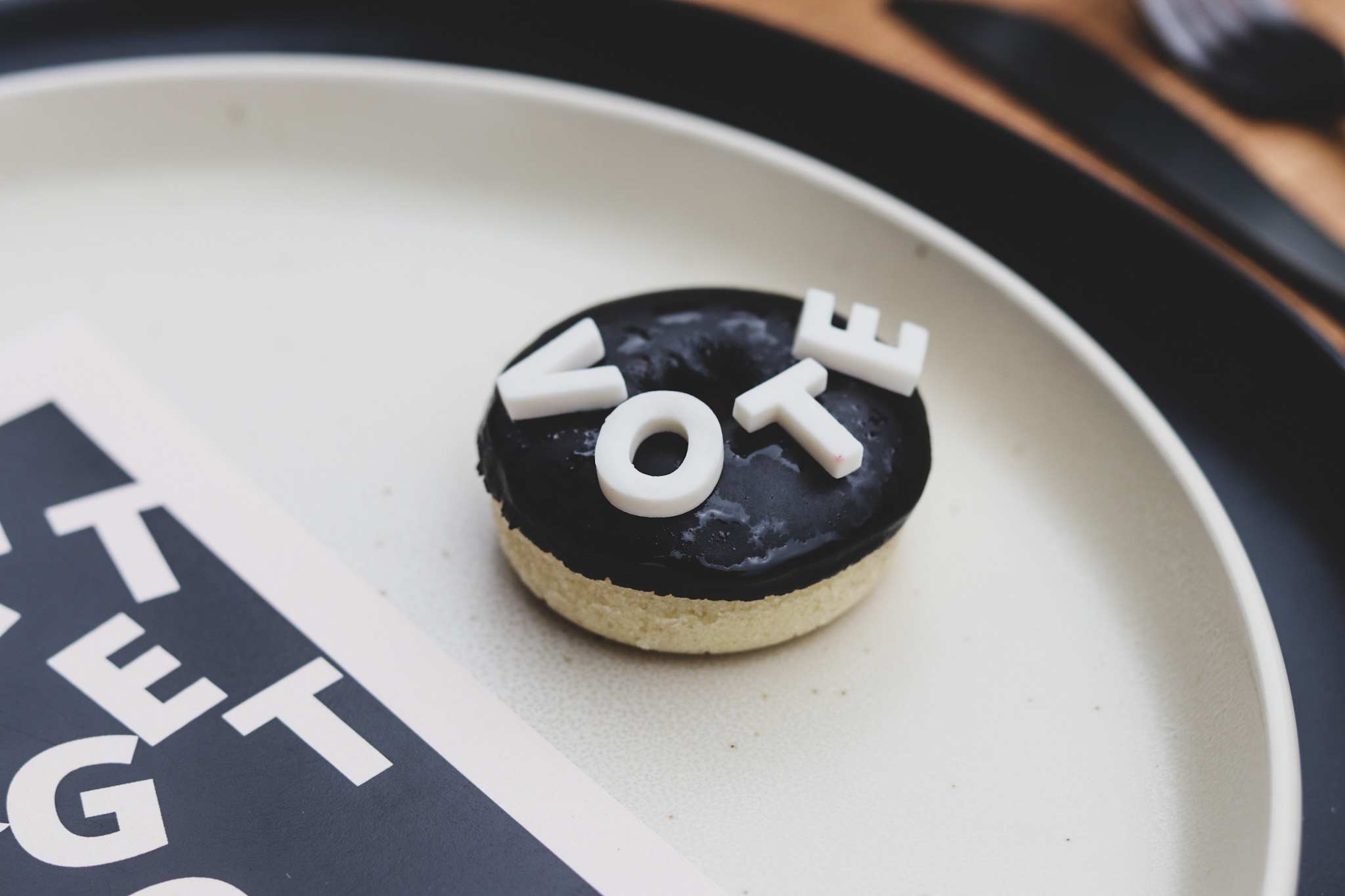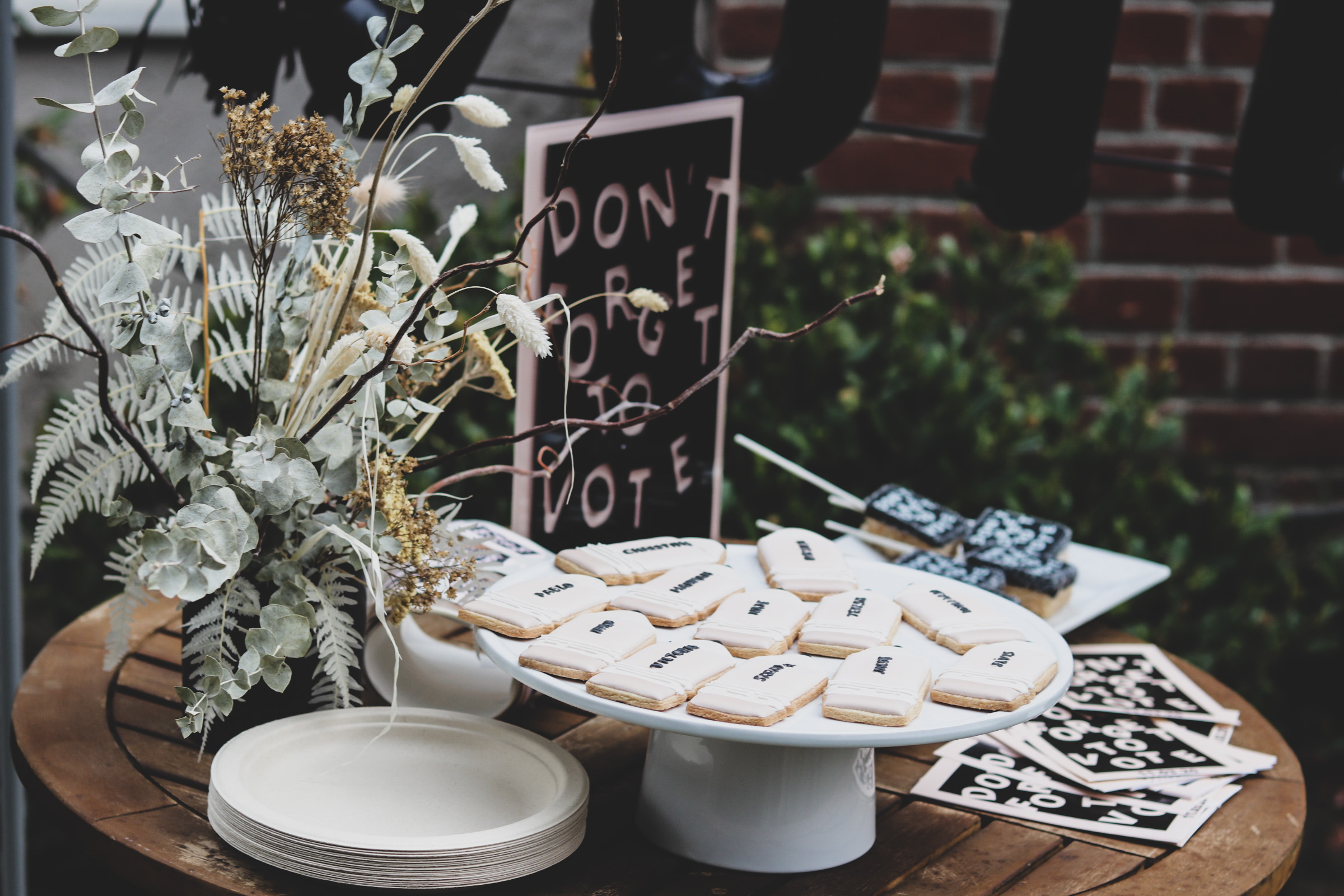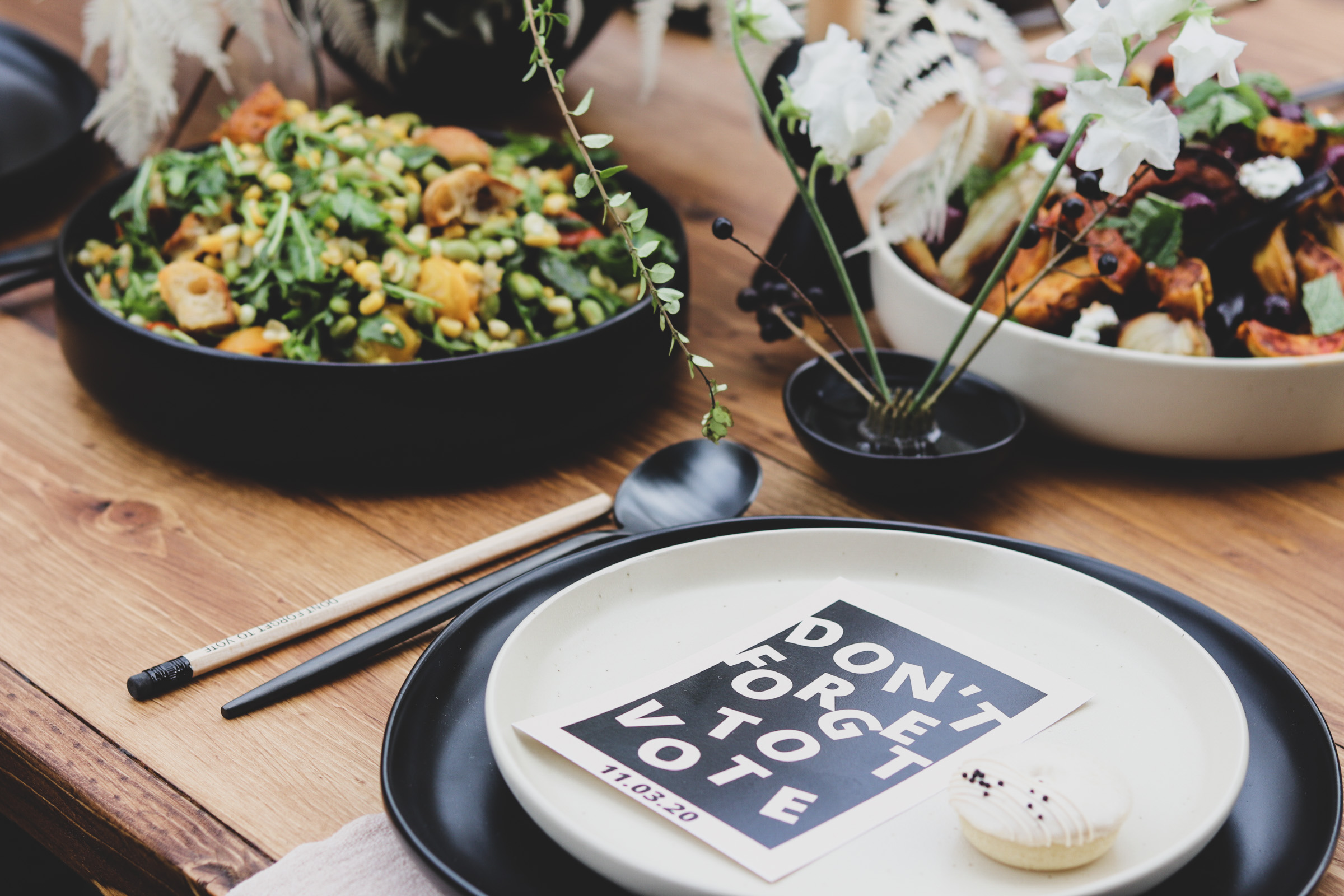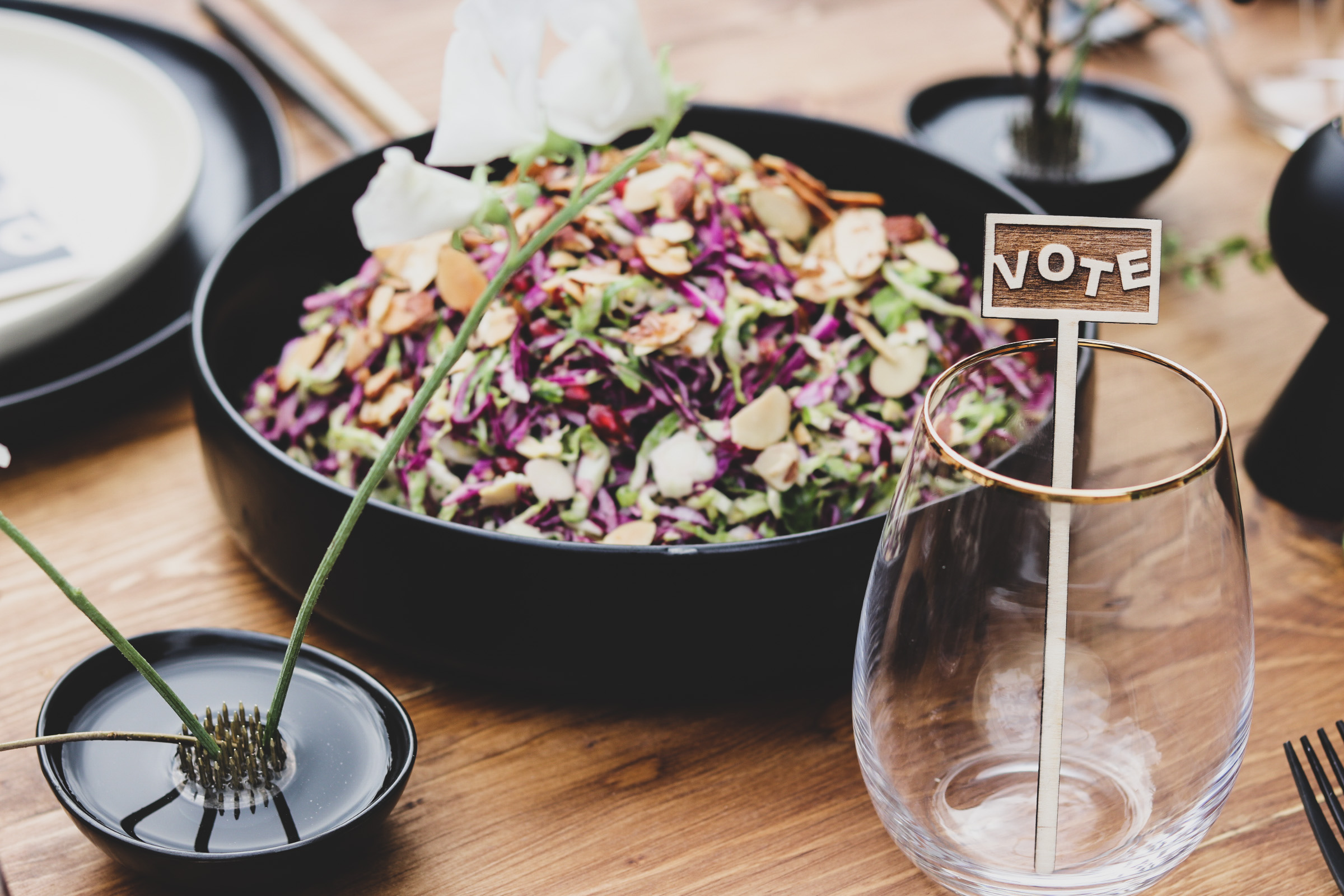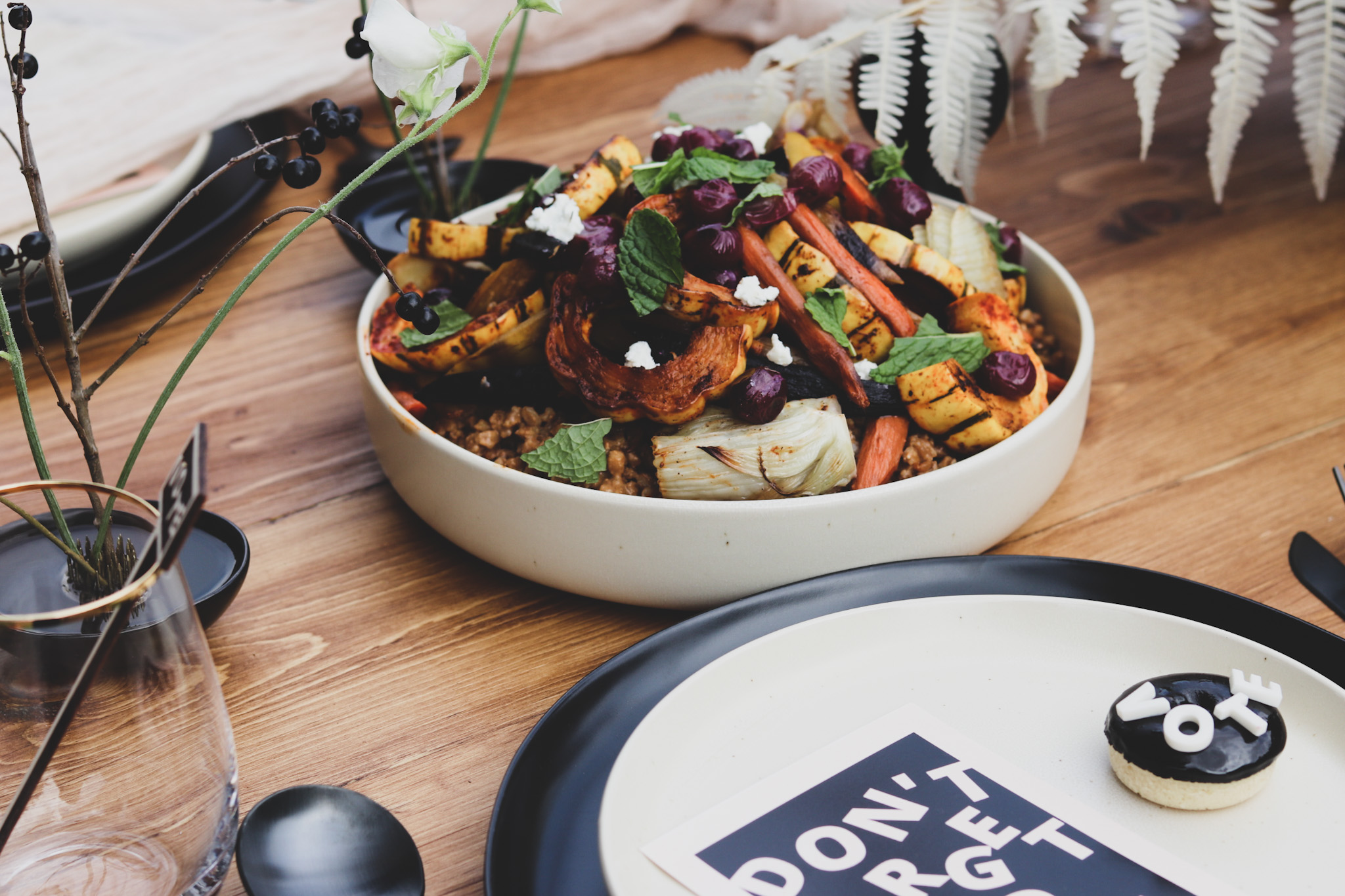 Shana Sharp of Sharp balloons enhanced everything with her balloon display.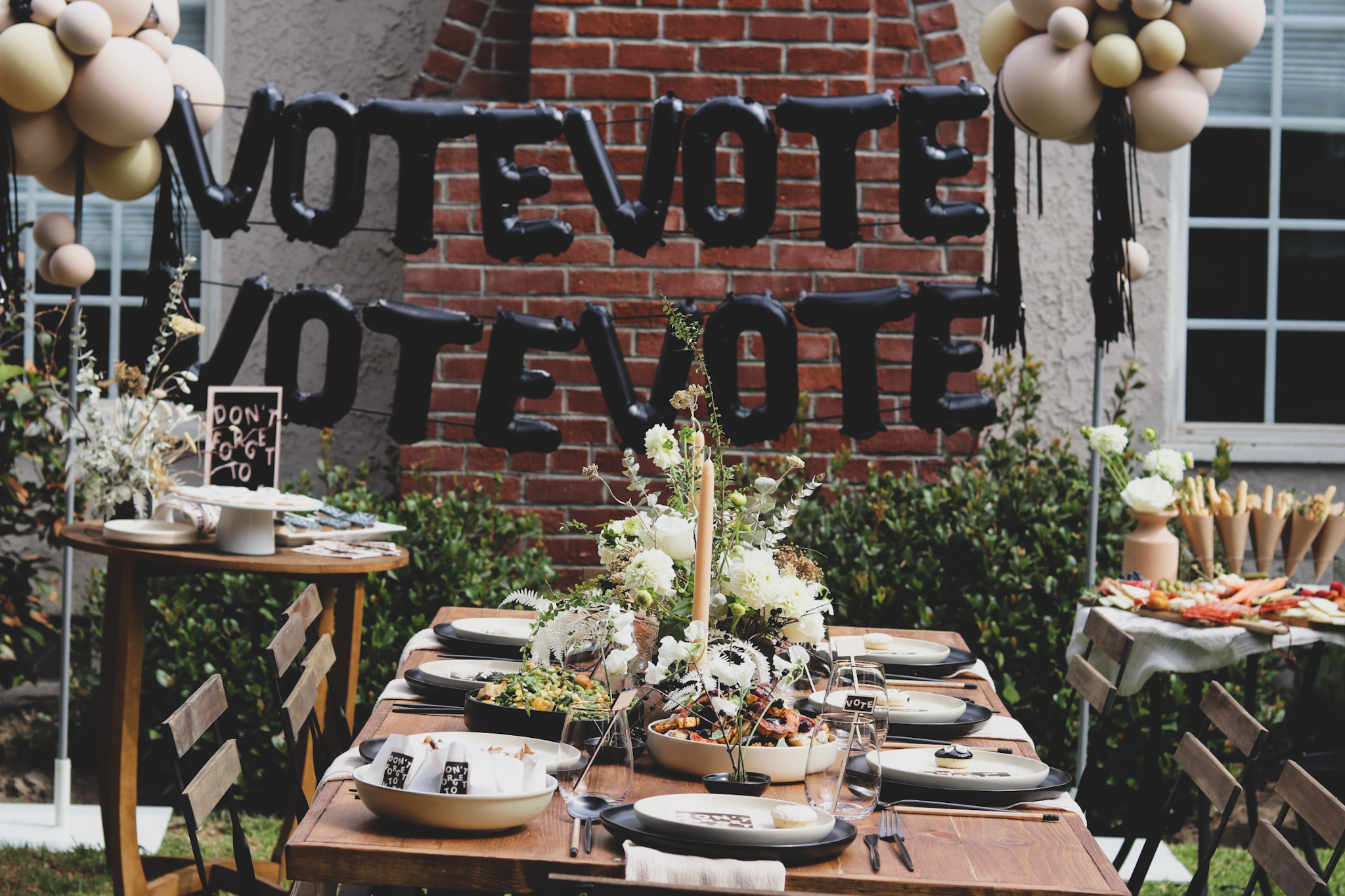 Overall, I hope to have made the voting experience a memorable one. At the end of the day, we walked our ballots over and submitted them. Don't forget to vote.
Vendor Credits
Event design + styling | Victoria Petrovsky @queen_victoriap
Event rentals | -3 Little Birds Planning https://3littlebirdseventplanning.com/
Flowers | Pavan Floral – https://www.pavanfloral.com/ @pavanfloral
Laser cuts | @creativeamme
Balloons | @sharpballoons
Food | @activepalette
Dessert | @ janice.w0ng
Entertainment | www.djwillgill.com @djwillgill