Click to access Christmas%202017%20Mini%20Mag
THE PARTY BEBE'S EMILY JABOUR SHOWCASES THESE QUICK TREATS THAT EVEN THE BUSIEST OF PARTY PLANNERS CAN MAKE!
The holiday season is upon us, and whilst I love baking festive treats with my little ones, with back-to-back Christmas parties and events I also need to be able to come up with some super quick party treats. Here are two Christmas party food ideas that will literally take two minutes to make (the kids will love to help make these too, so make sure there are some spare cookies available for them to get creative)! A big thank you to Charlie's Cookies for providing the delicious cookies for these party treats!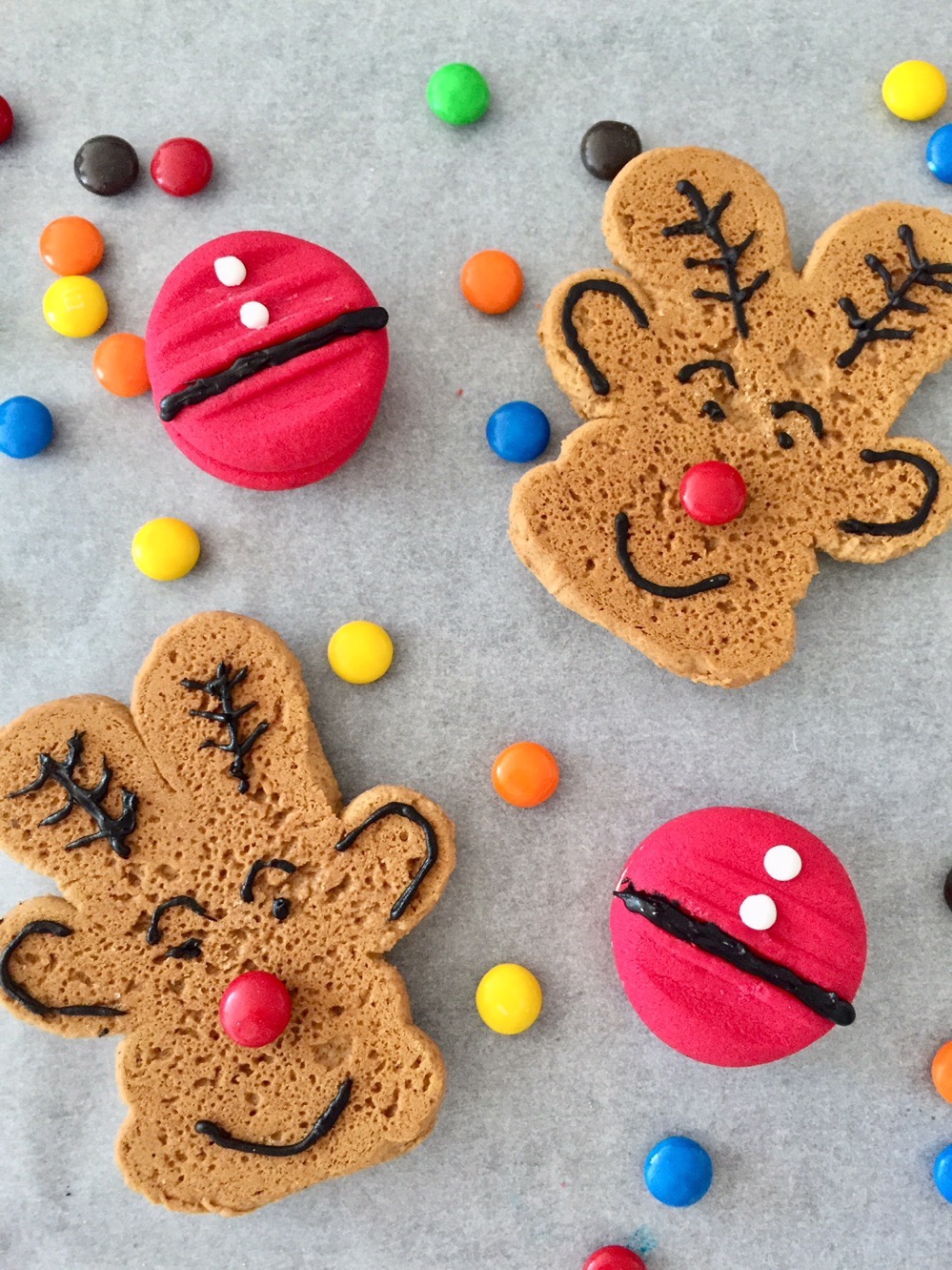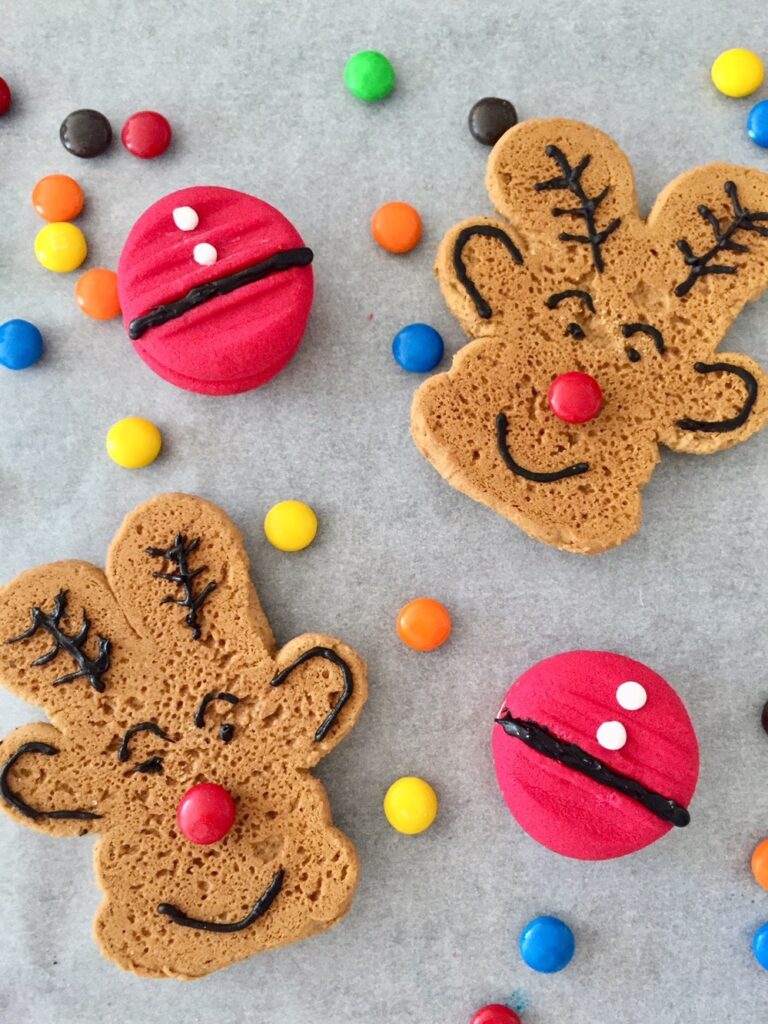 WHAT YOU'LL NEED
SANTA BELT COOKIES
1 packet red iced cookies, macarons or melting moments. Charlie'sCookiesRaspberry Melting Moments were used inthis recipe
Black writing icing or melted dark chocolate
White icing or melted white chocolate
REINDEER COOKIES
Writing icing
Smarties or M&M's for the nose
1 packet gingerbread cookies (these onesareCharlie's Cookies Gingerbread Bears,(turned upside down and iced onto theback of the cookie) which were perfect.
METHOD
SANTA BELT COOKIES
Start by piping or drawing the belt onto the cookie with black writing icing or melted darkchocolate. (I used Queen writing icing).
Pipe on the two round buttons above the belt. (I made a royal icing and then piped the buttonson, but you could use melted white chocolate, white writing icing, or even mini marshmallows.)
Allow to set and then enjoy!
REINDEER COOKIES
These adorable cookies won't last long on the dessert table! Rudolf has never looked sweeter!
Pipe a mouth, ears, eyes and antlers on to thecookie.
Add icing to the back of a Smartie or M&M and place the nose onto the cookie and allow to set.