With the pandemic having shut attractions such as Disneyland down in the US, the team from So Cal Event Planners (in Southern California) brought the essence of Disneyland and Minnie Mouse to this intimate birthday soiree! Read on for the beautiful details from Shumaila, owner and founder of So Cal Event Planners.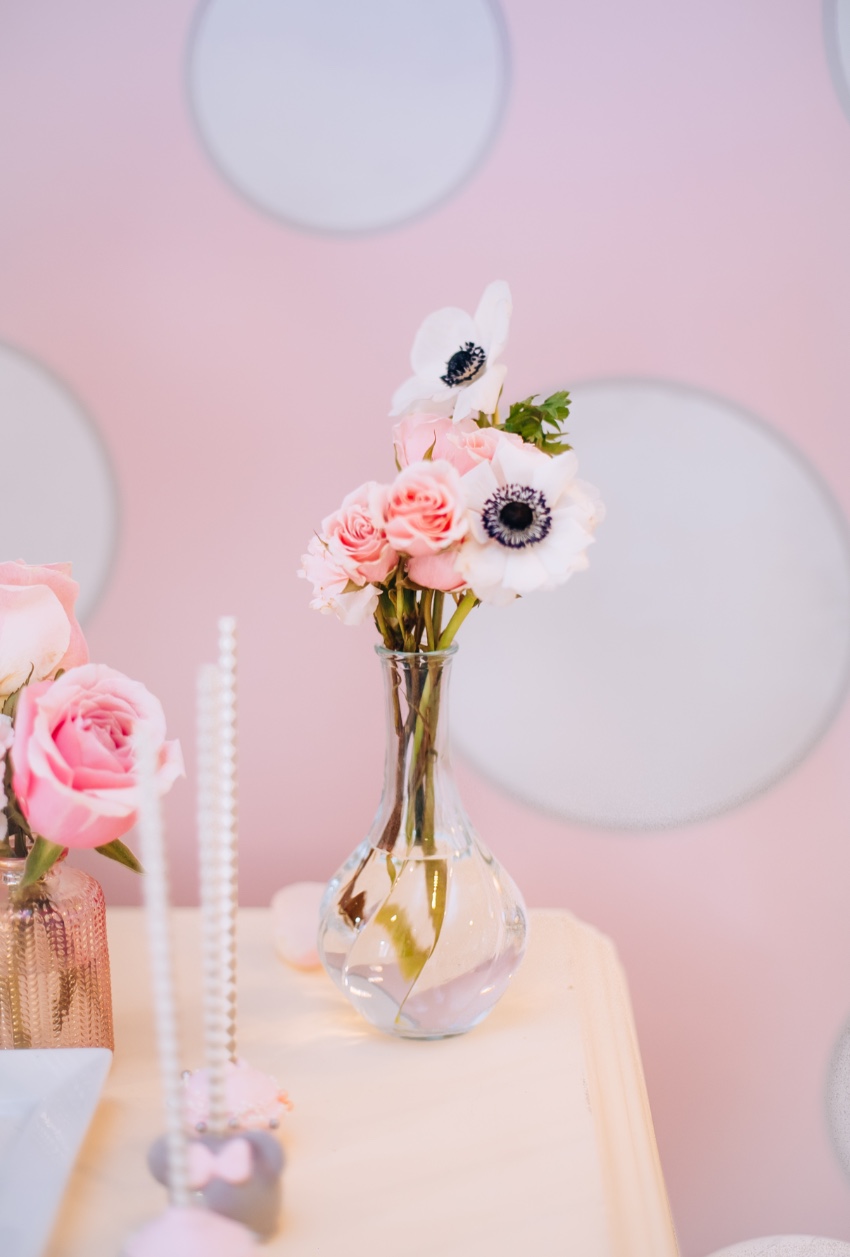 THE PARTY DETAILS
OCCASION: Vintage Minnie Mouse Birthday Party
THEME: Minnie Mouse Party
COLOURS: Pink, grey and white
HIGHLIGHTS; balloon install, vintage styling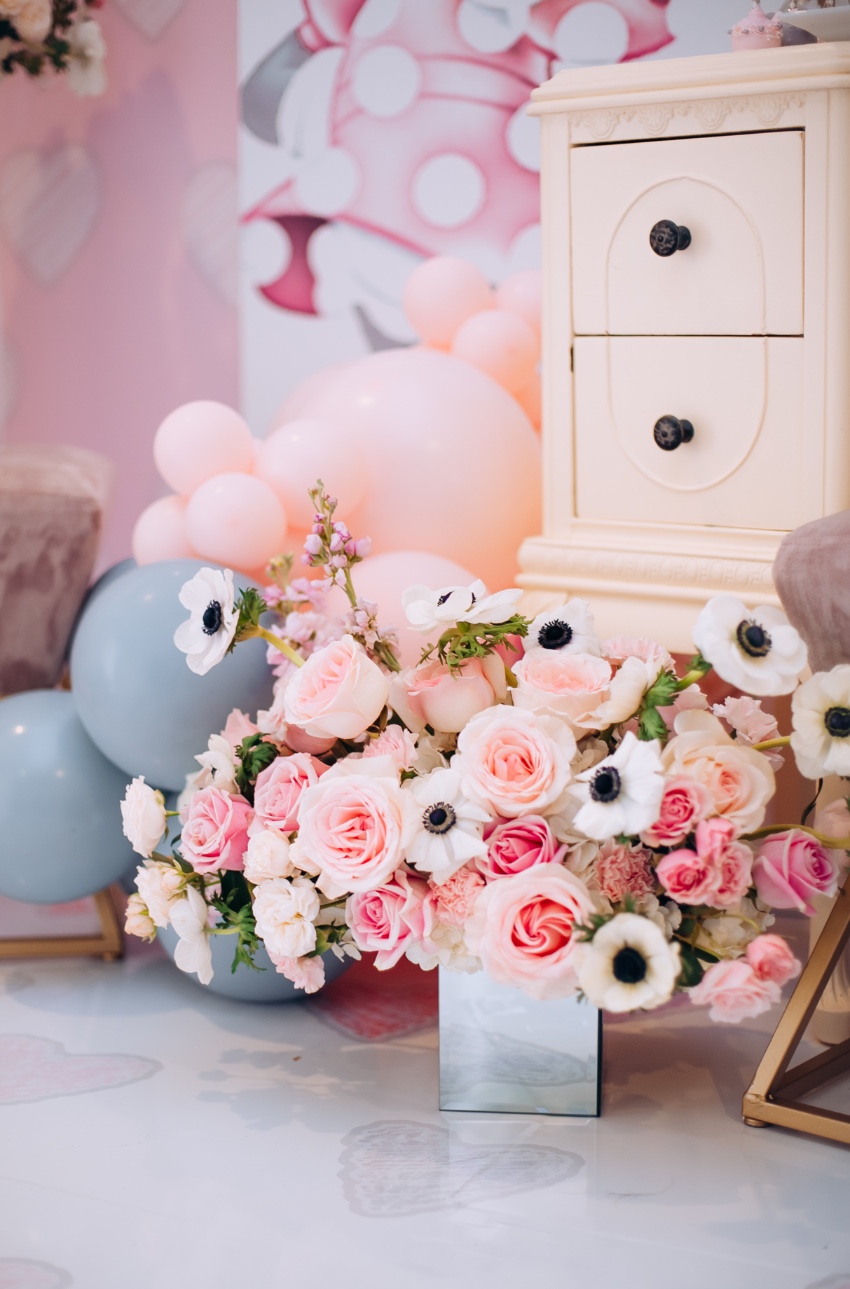 A vintage Minnie Mouse second birthday party
Birthday girl, Zara is right about the age where she was starting to understand and like the experience of Disneyland when the pandemic hit.
Her family knows how much she loves Disney, especially Minnie Mouse, and since they couldn't take her to Disneyland to celebrate her 2nd birthday they decided to do something more Covid friendly.
Her creative mom, Shumaila, thought why not "do the next best thing – bring Minnie's house to her! Sadly we, had to minimize the setup and bring it all indoors due to the rain, but hey that's 2020, we are rolling with the punches and making the most of it!"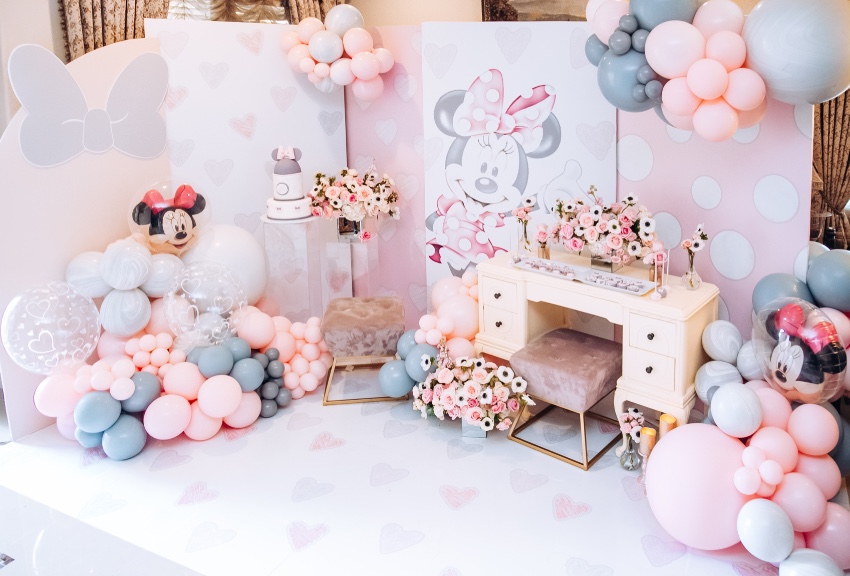 From the beautifully made backdrop to the handmade desserts to the Minnie Mouse themed balloons, an adorable little two-year-old was able to enjoy her birthday in her own little Minnie Mouse themed party.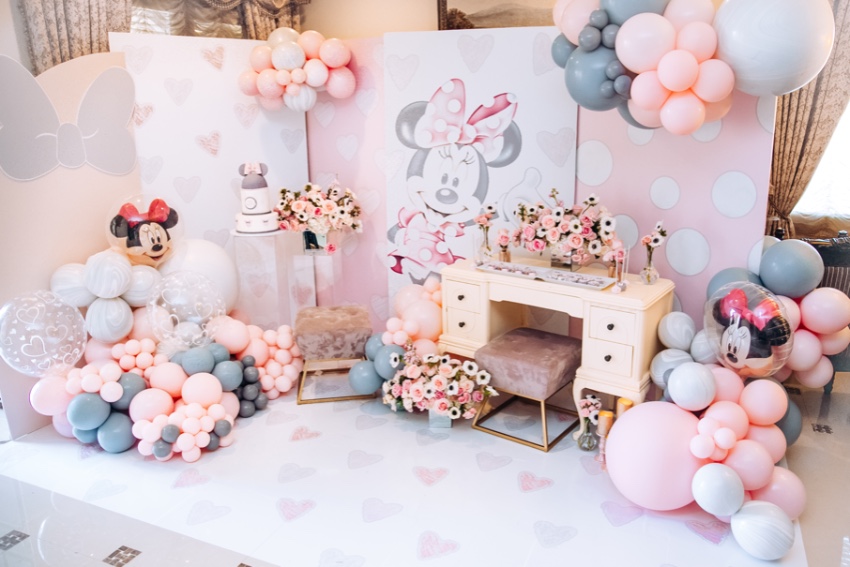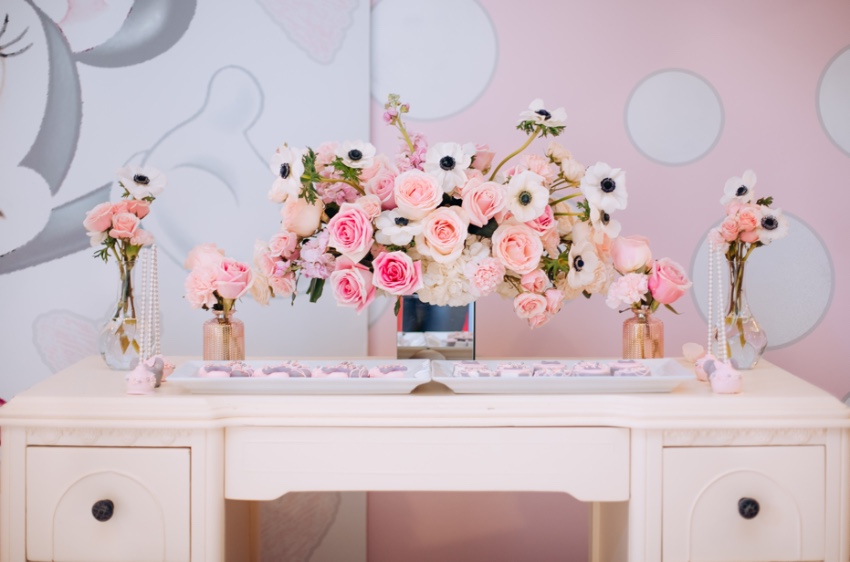 The design was created by the birthday girl's mom, Shumaila Panhwar, owner and founder of So Cal Event Planners. Shumaila was inspired by vintage Micky & Minnie so she went with the simple colour theme of pink, grey, and white to pay homage to the beauty of the old vintage styled Disney. In addition, she came up with the idea for the backdrop area and added a photo-op with Minnie Mouse – just like families do when they meet all the characters at Disneyland. You can see the vintage theme carried throughout the event with the blush velvet chairs, vintage dresser and rose gold candles laid out across the backdrop display.
There was thought put into every aspect of the event including the custom colours of the balloons which were double stuffed to create a unique marble grey.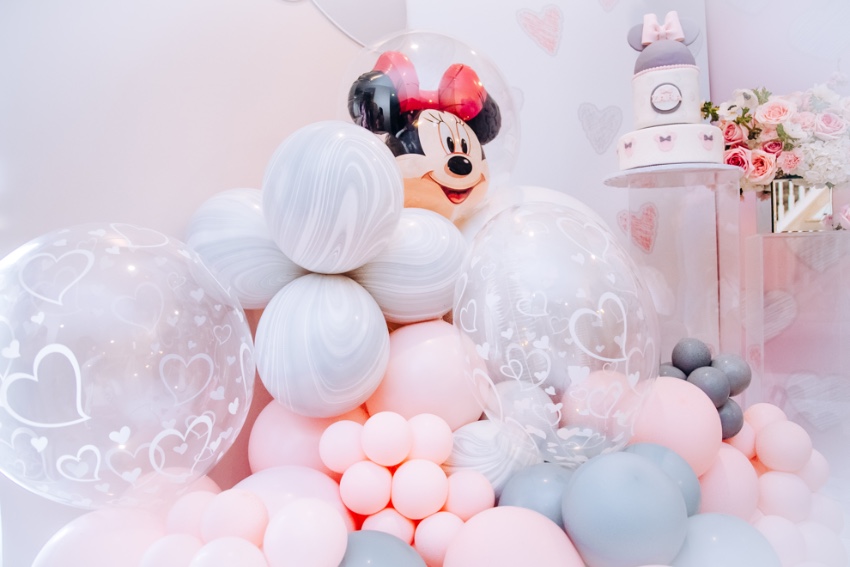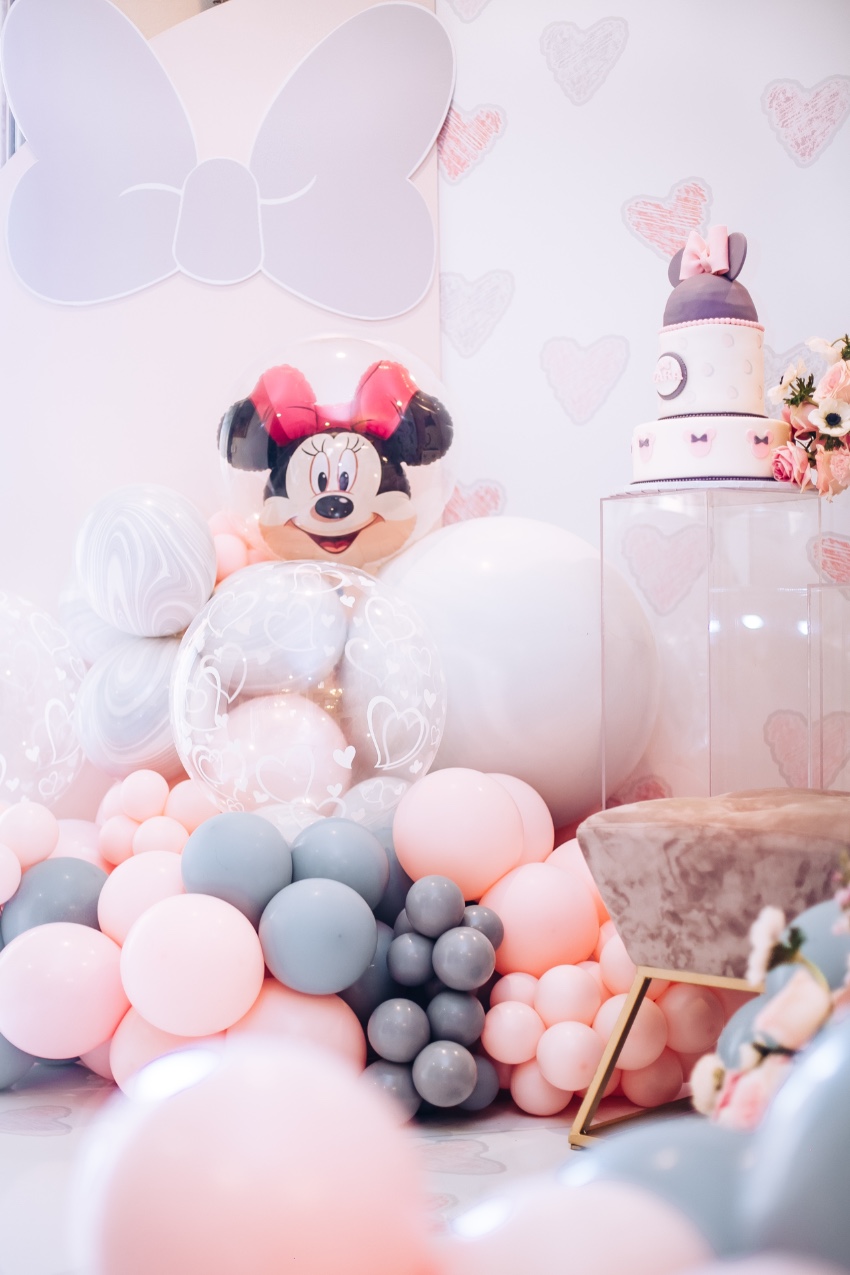 No party is complete without a cake and this event was no different. Sweetest Gallery crafted a beautiful three-tier Minnie Mouse birthday cake perfectly in line with the event. They also created all the amazing desserts such as the custom Minnie Mouse cake pops, cakesicles, and chocolate covered oreos.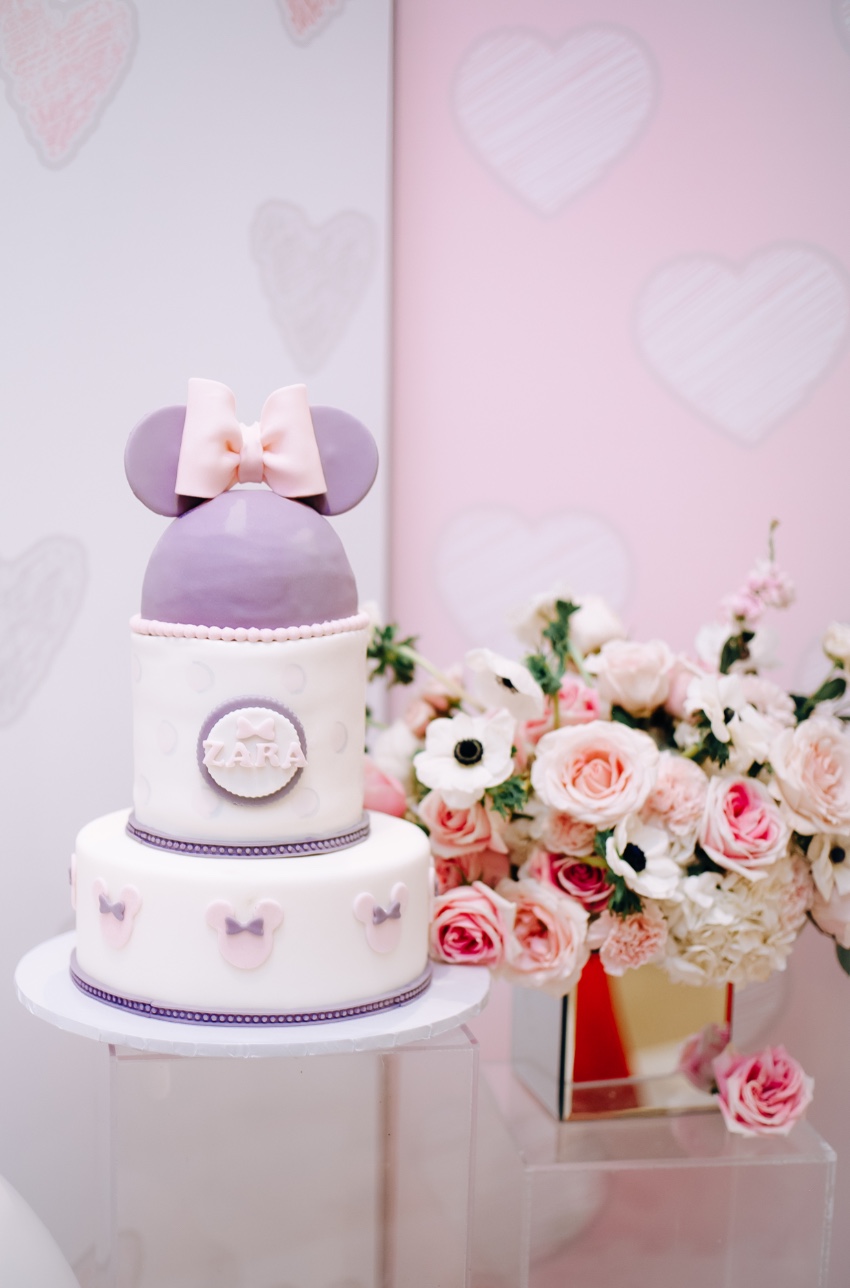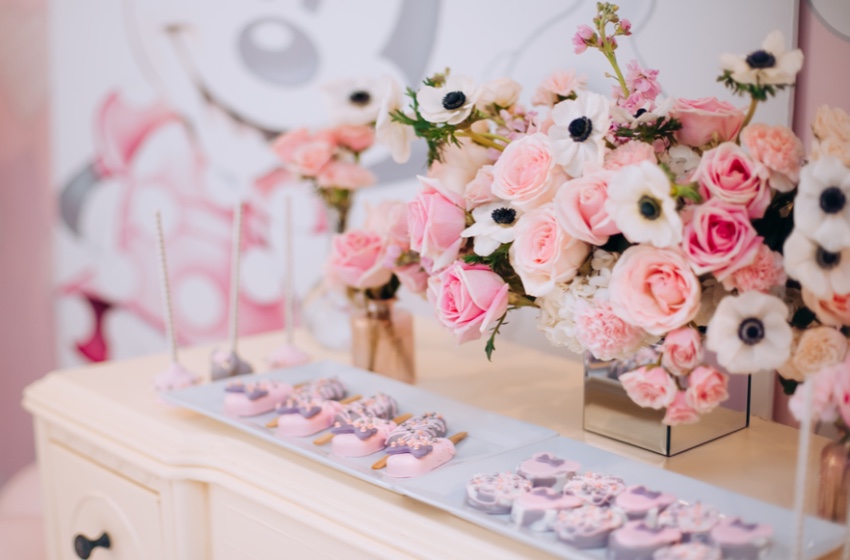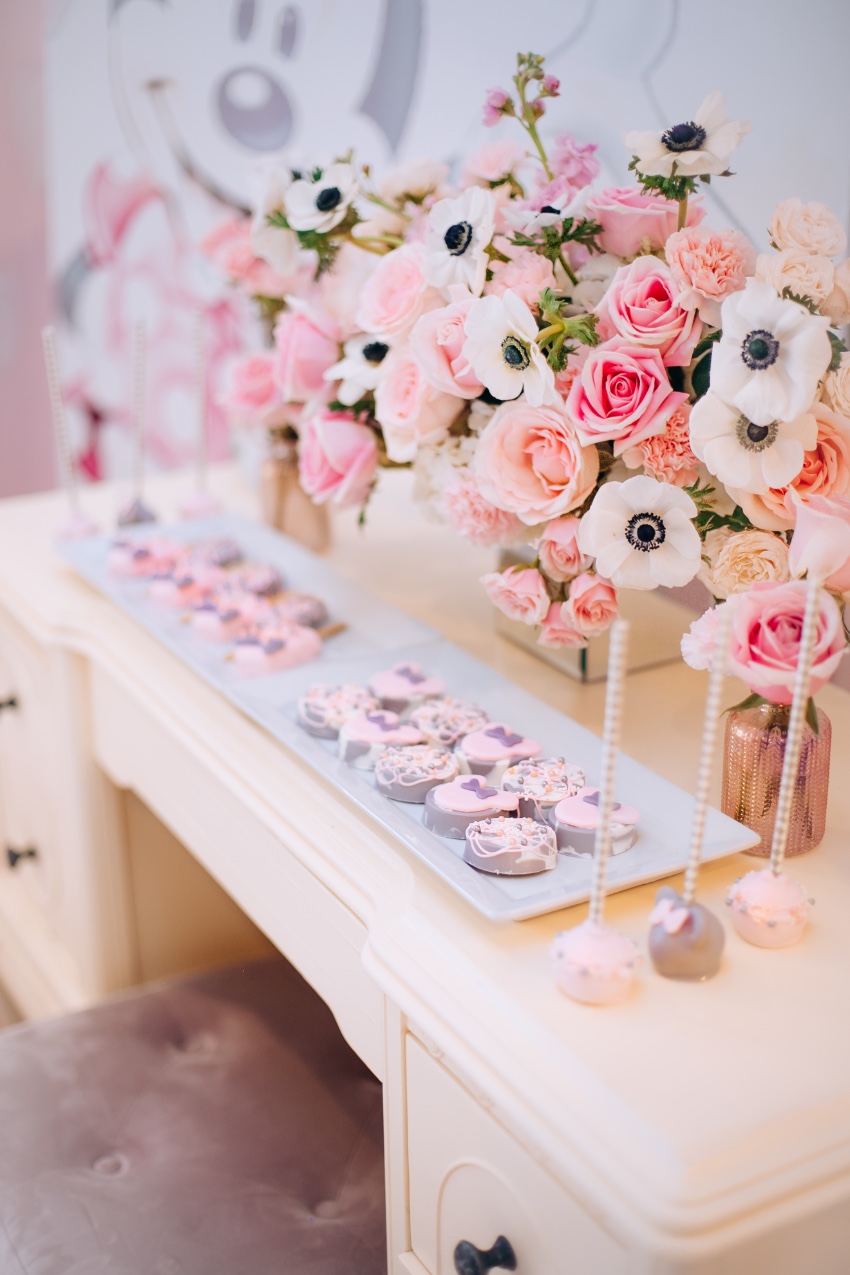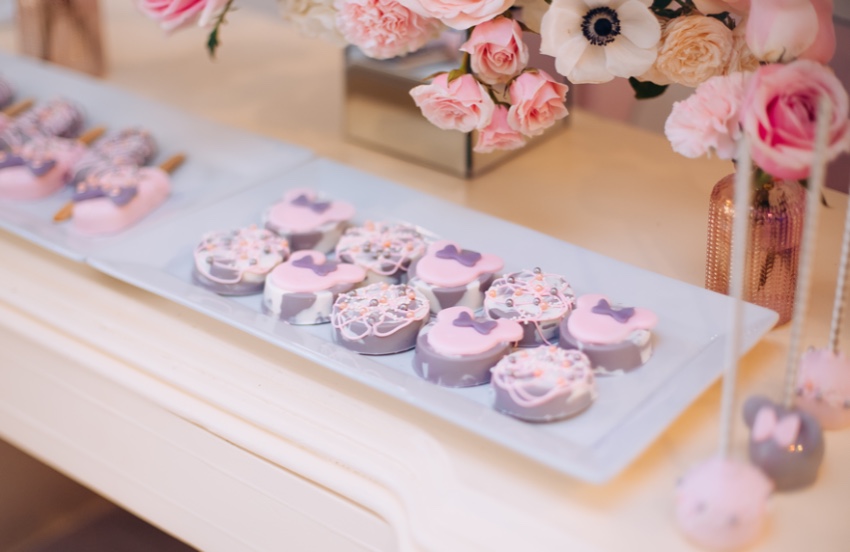 A beautiful intimate celebration at home with just the family. What little girl wouldn't love a birthday party like this!
Vendor Credits
Full planning + styling | @socaleventplanners
Cake & Desserts | @sweetestgallery
Photographer | Amber Rain Photography |
@amberainphotography