This party is featured in Confetti Fair's 2019 Special Edition Magazine United States of Party. Click here to see more, or read on for the Viva Las Vegas wedding party.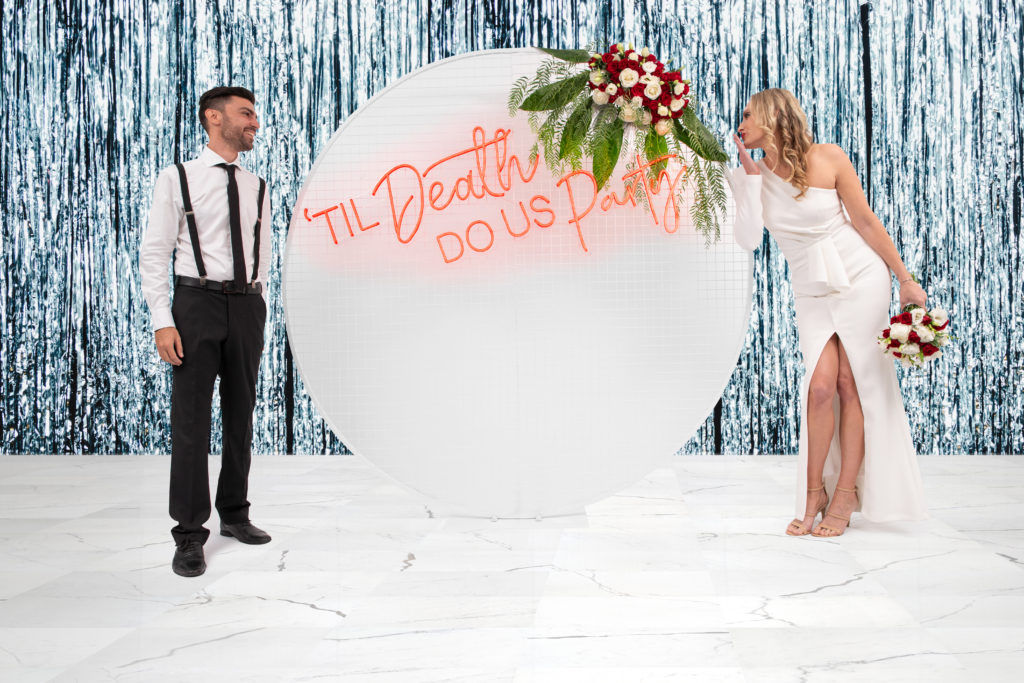 The team from Dazzled Events and Styling injected a sense of sophistacation to the Vegas wedding with beautiful styling mixed with lots of sparkle and shine.
Viva Las Vegas wedding party
What made you choose your shoot location for United States of Party?
We didn't choose a location to show off more so a blank canvas to let the theme, styling and our models shine.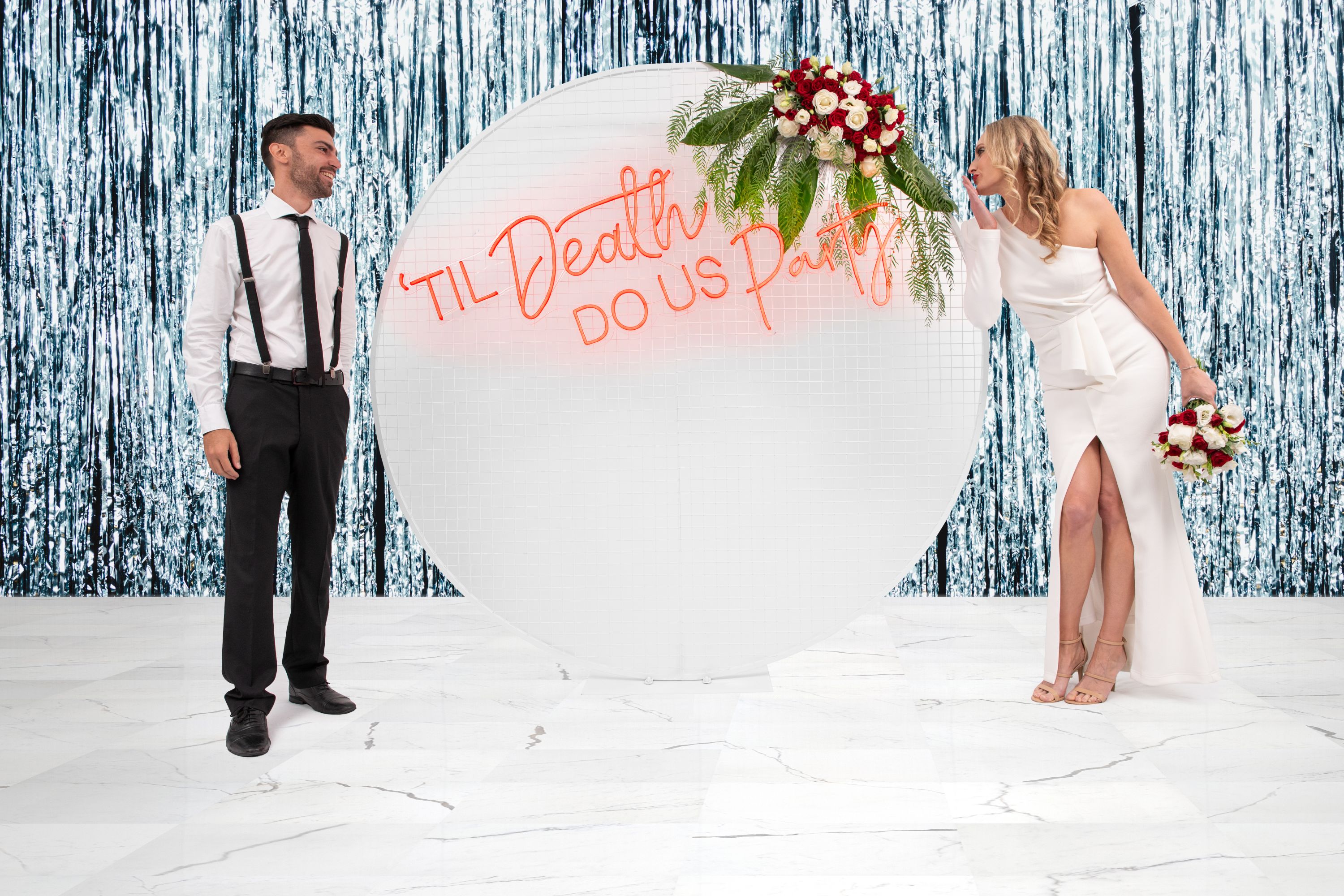 What inspired your shoot?
We were inspired by the notion of a Vegas wedding. The idea behind the shoot was to showcase different elements of a Vegas wedding reception. We wanted it to be a sophisticated affair, we loved the thought of old Vegas think glitz and glam but with a modern twist.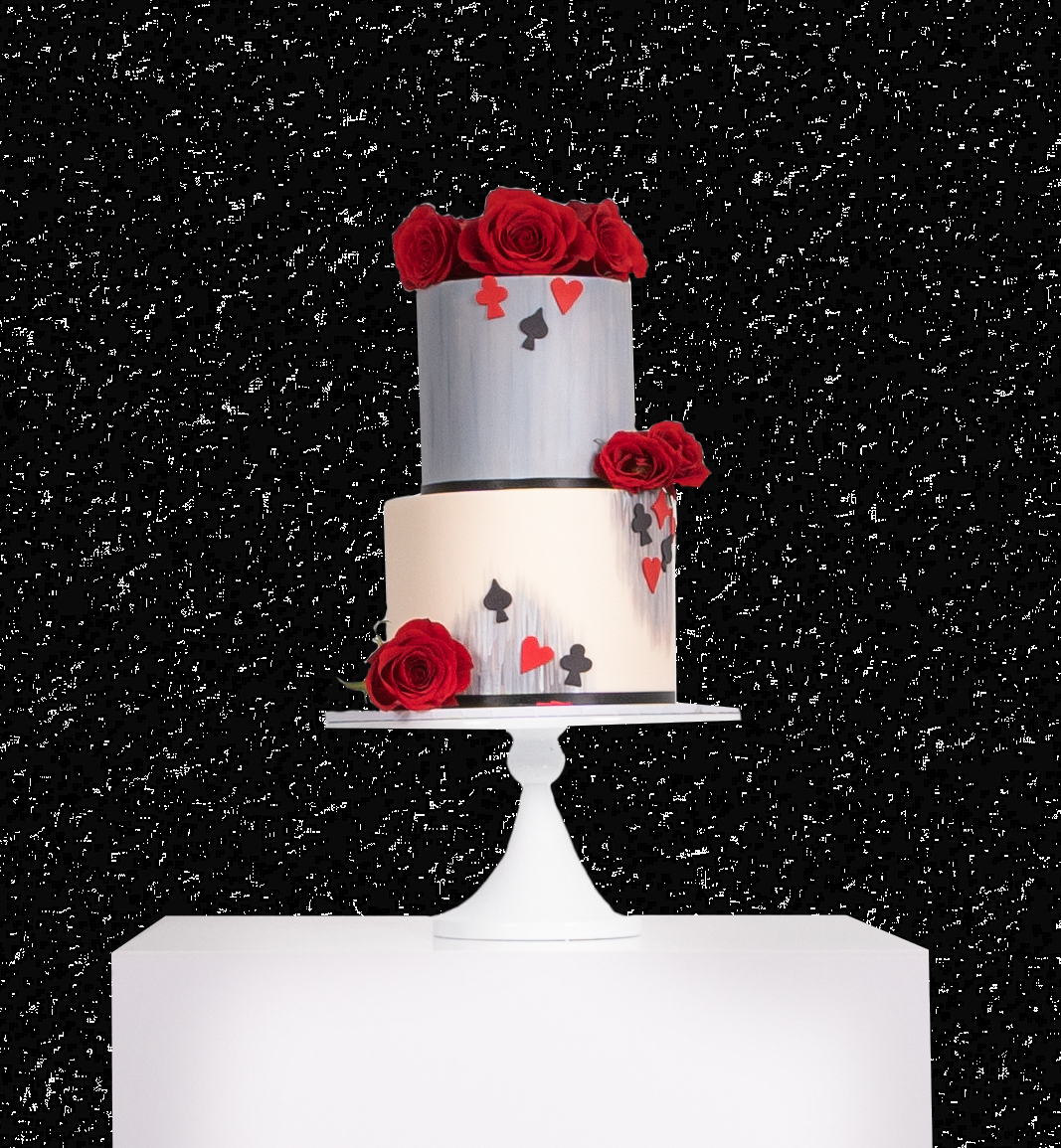 We really wanted to showcase black and red throughout the styling representing the colours of a deck of cards. We decided to feature the classic red rose, touches of crystal but with modern elements like black plates for the table setting.
To us a Vegas wedding should be a fun, laid back yet sophisticated affair so we wanted to showcase our couple trying their luck at a table game and having fun in general whilst highlighting the different elements of their reception.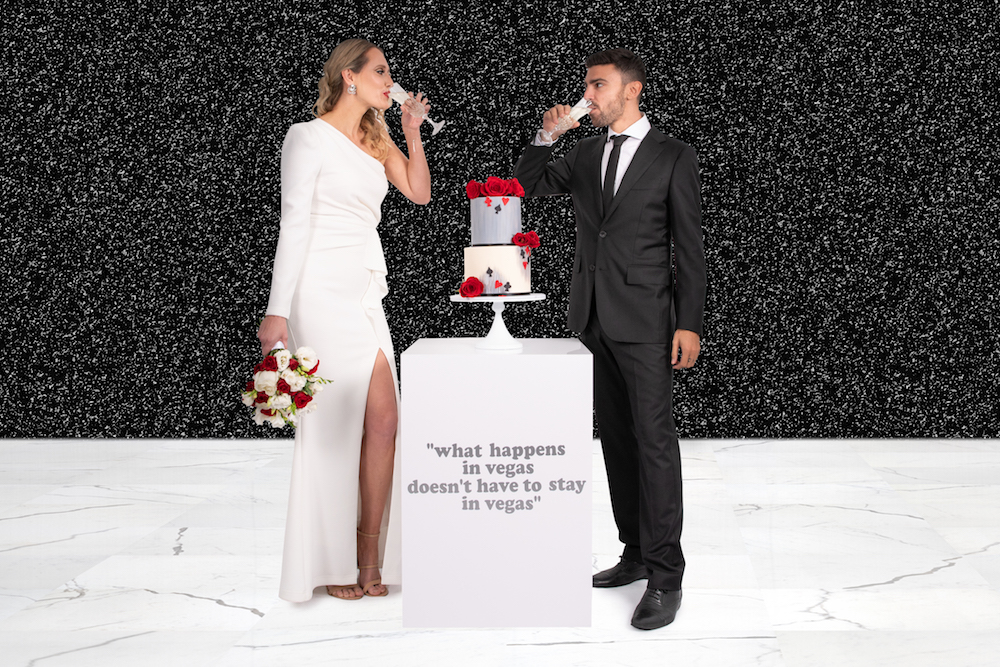 The elements we chose to highlight were the mirrored welcome sign which is seen at the entrance to the venue, the mesh backdrop with neon sign which we used as a backdrop to their vows and also as a backdrop to a photo booth, the signing table, the acrylic wishing well, the table setting with two different centrepieces and last but not least the cake and cake table.
Did you incorporate any current party trends or DIYs in your shoot? If yes, what were they?
We incorporated two current trends, firstly the neon sign which everyone is using for their events at the moment and also with the table scapes we incorporated vintage crystal with the modern black plates which we are seeing more and more for weddings and engagements.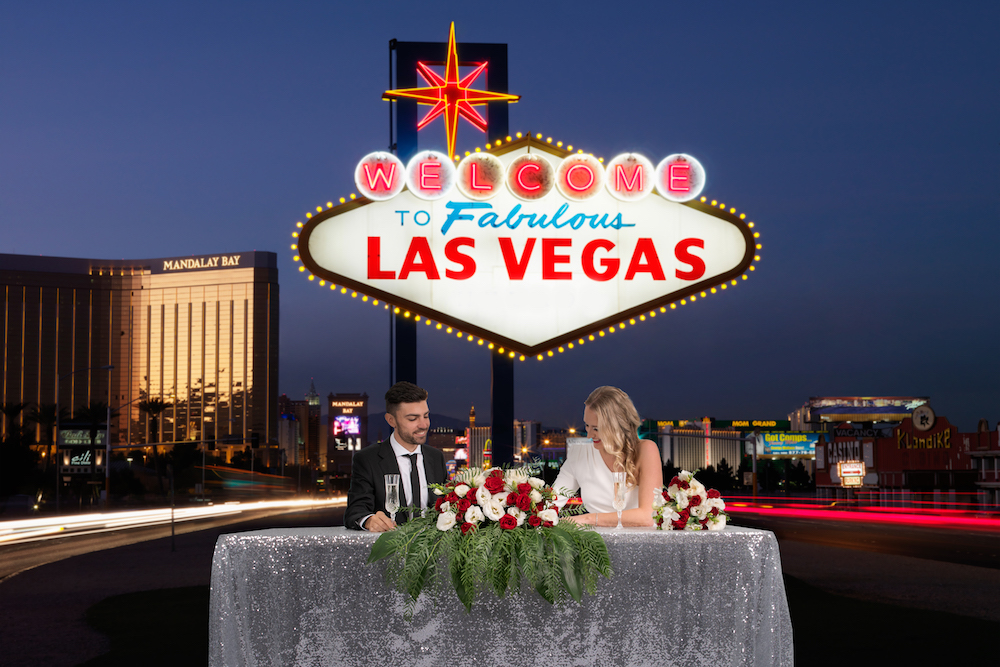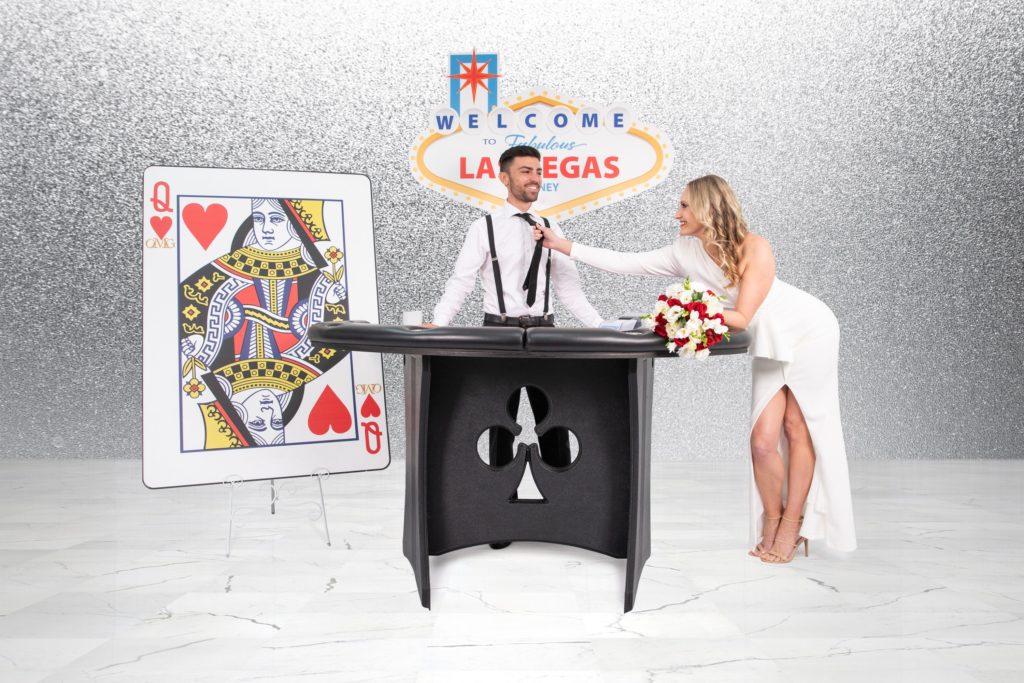 Vegas is definitely up there as one of our favourite places in the US. There are so many things to do and see there, it is truly an awesome experience.
Vendor Credits
Neon light @loveglowsletterslightslove | Cake @gorgeouscakesbyhelen | Blackjack table and Vegas signs @omgfunnights | Styling, flowers and props including mesh backdrop, wishing well, signing table, welcome sign, cake table, cake stand, @dazzledeventsandstyling | Makeup @jasminethaliamakeupartist | Writing on welcome sign, wishing well and cake table @pinkfishdesigns | Photgrapher @zoominwitheden
This party is featured in Confetti Fair's 2019 Special Edition Magazine United States of Party. Click here to see more!