I once heard it said that 'creativity is a wild mind and a disciplined eye'. This is an idea that can definitely apply to party styling. It's so easy to be extra and go wild with ideas. But by refining, we can come up with something amazing. I love how Lopre' Events have taken this super bright theme and refined it, and toned it down with pastels. It really makes Xavier's Hip Hop Hooray Birthday Party unique! Lopre' Events' Elise does a wonderful job of taking us through her inspiration and process below (also, how cute is little Xavier).
Planning Xavier's Hip Hop Hooray Birthday Party
When we began planning for Xavier's birthday party, our goal was to create a concept and design that was unique and reflective of the birthday boy. Xavier has a super cool urban style and a bright, fun personality, which is why we chose "Hip Hop Hooray" as the party theme. The challenge was to create a design that was suitable for a baby, but still incorporated a hip-hop urban look and feel.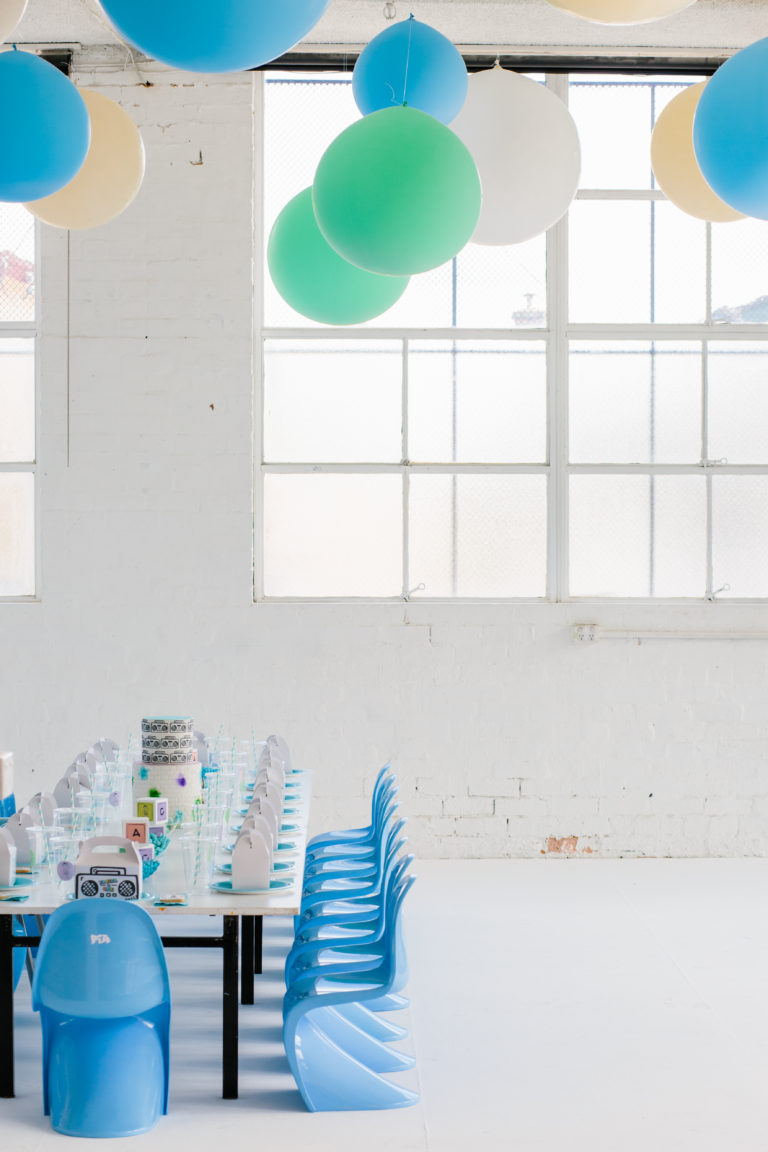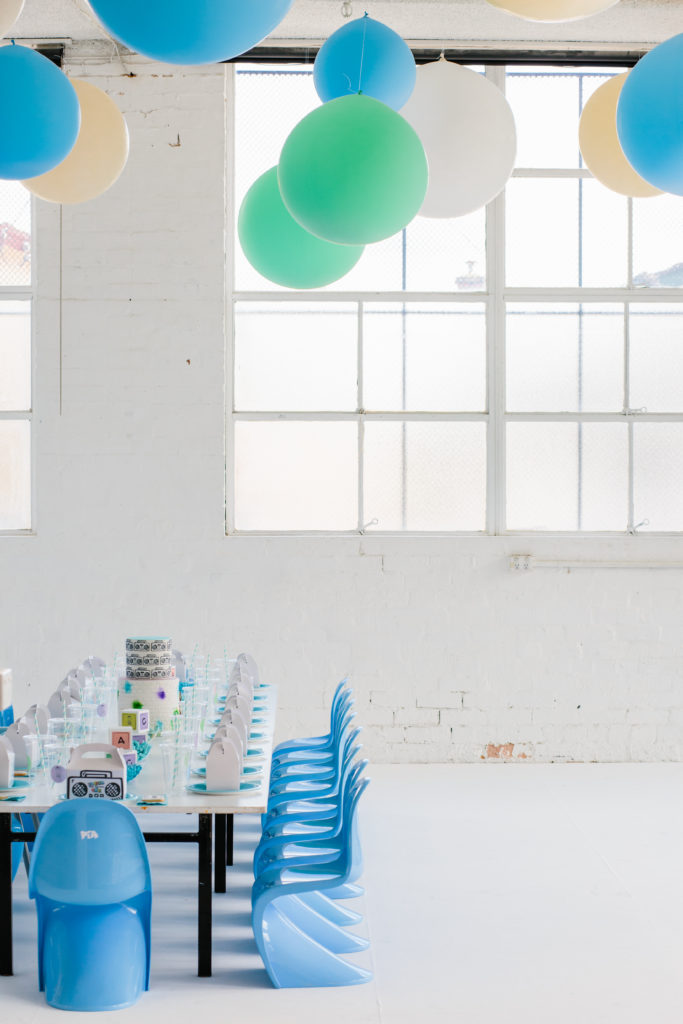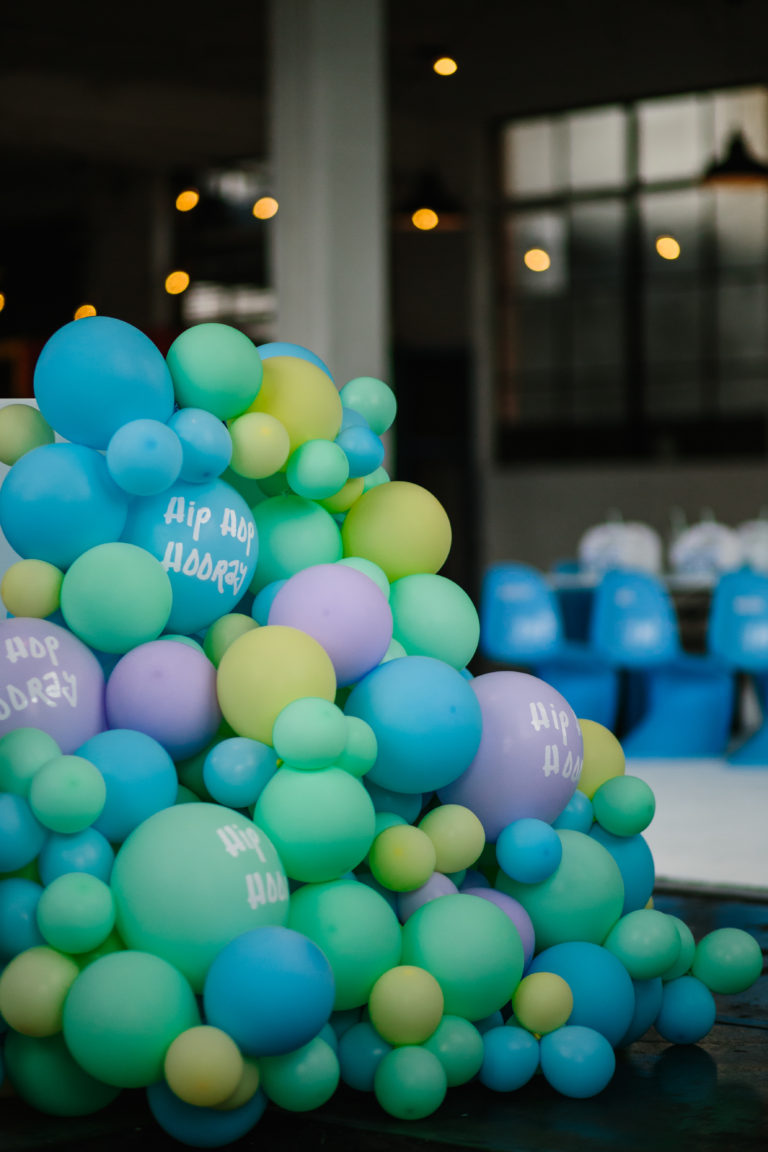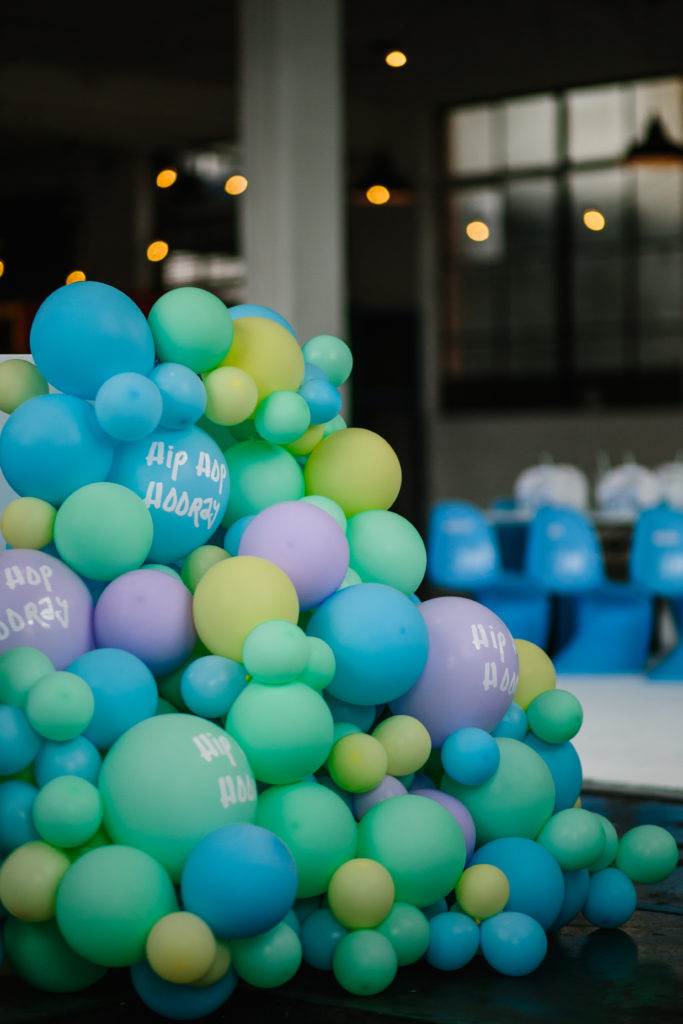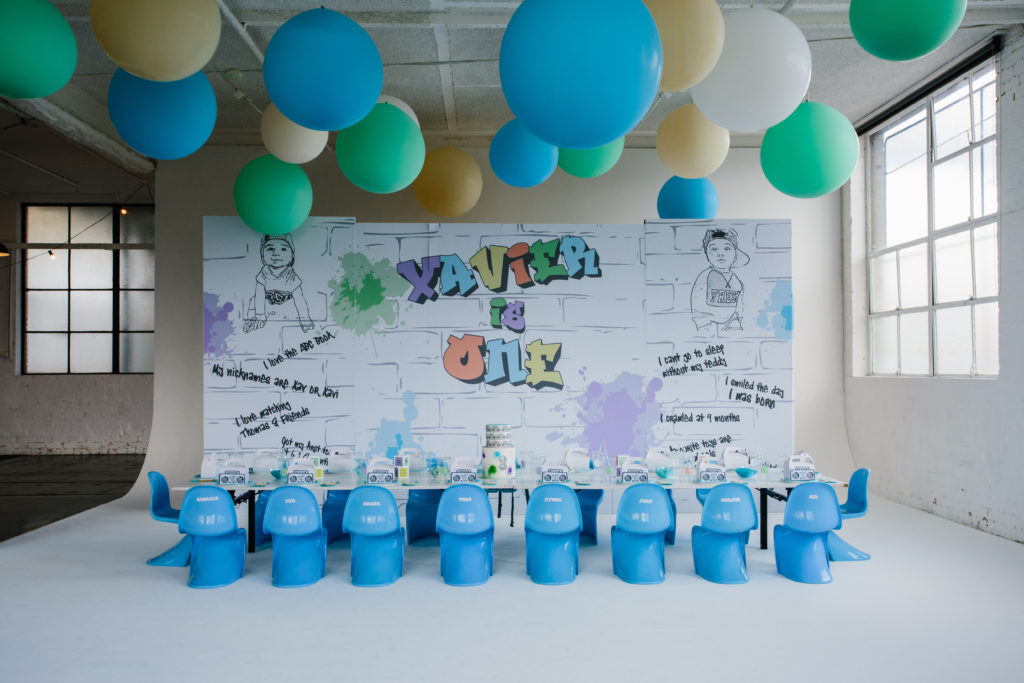 To ensure we were able to set the tone of this event it was crucial to find a venue that embodied an industrial urban vibe. XO Studios was the perfect canvas – masculine, with a white pallette, and the venue itself had so much character with white brick walls and black elements.
Our own colour pallette was white with a mix of pastels. This was to ensure that the styling looked suitable for a child's birthday and softened the overall look and feel of the entire event.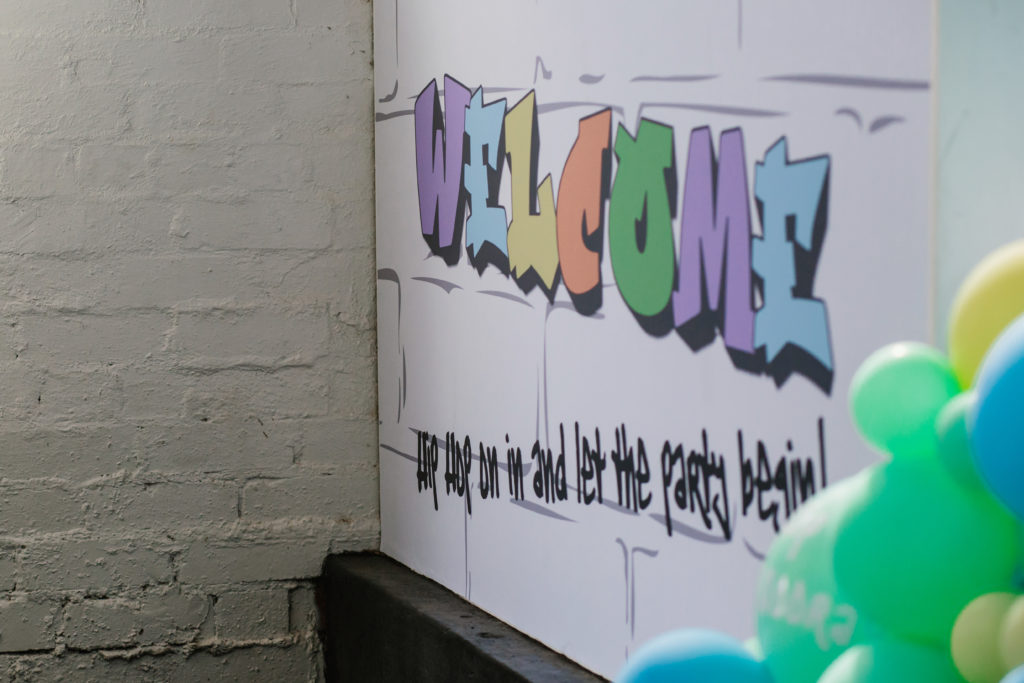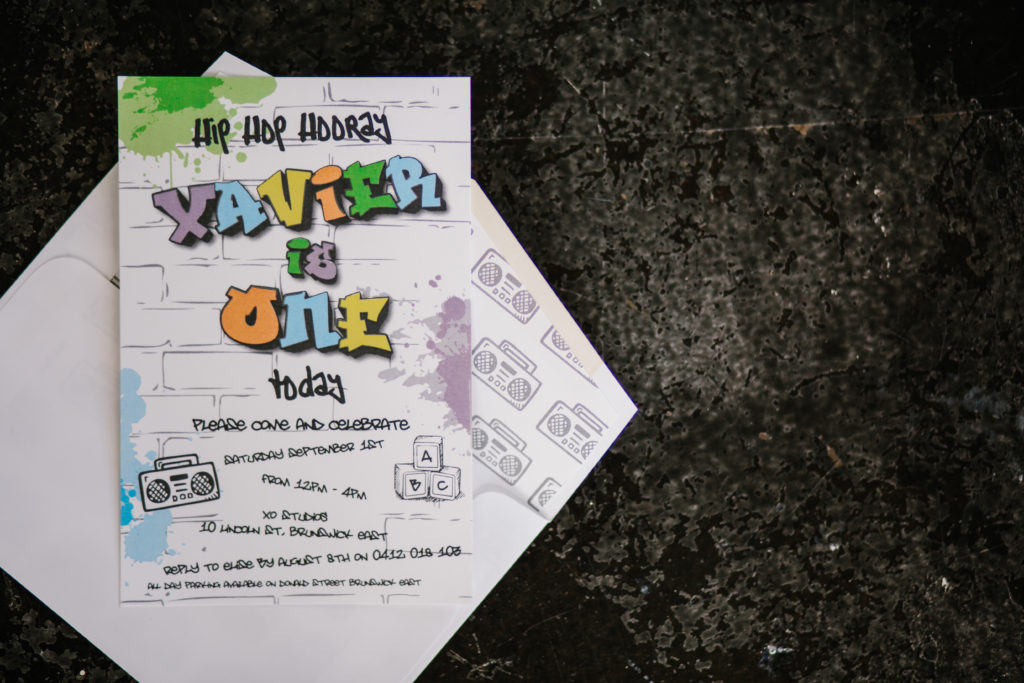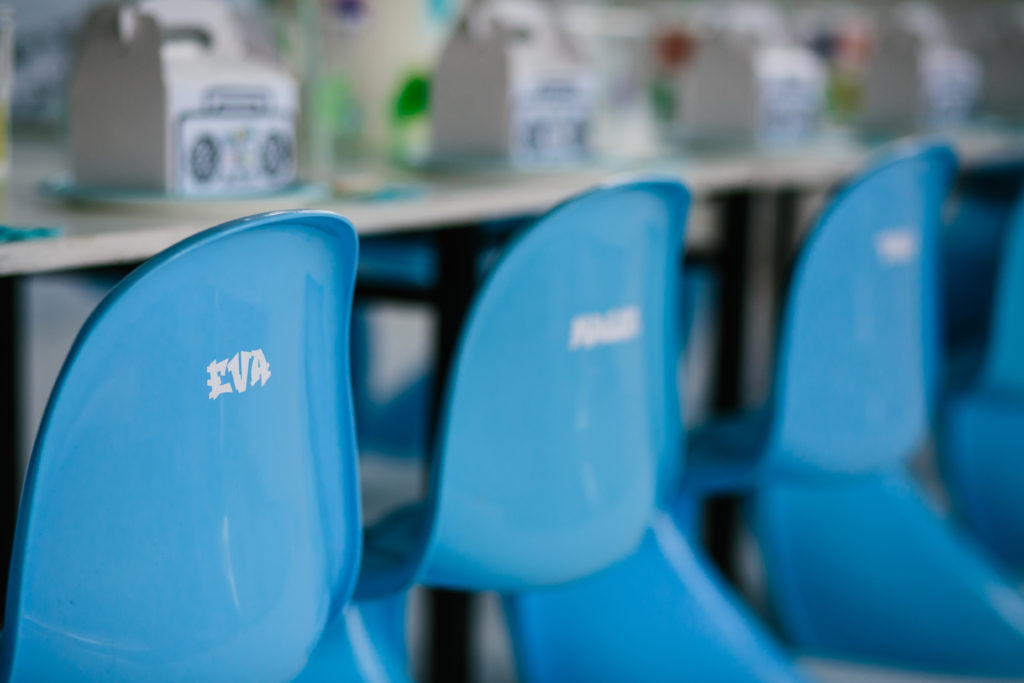 The stand out of this event was definitely the graffiti wall backdrop. The artwork throughout this event was paramount in creating the urban feel we were after. We used illustrations of Xavier as motifs throughout the styling and also on the brick wall. We also incorporated Xavier's milestones as graffiti on the wall instead of doing a milestone chart. The simplicity of the artwork and use of colours created impact and guests were able to appreciate this feature. To complement the backdrop guests were also welcomed with a graffiti wall sign upon entry.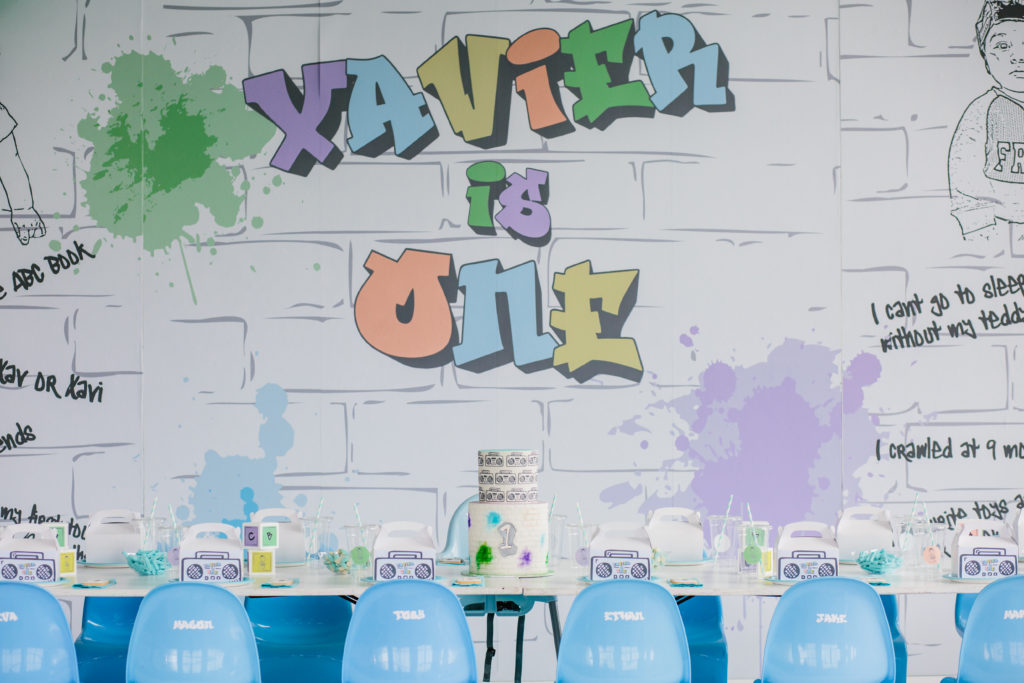 "We also incorporated Xavier's milestones as graffiti on the wall instead of doing a milestone chart".
We chose to focus the styling elements on the children's table. We used graffiti font decals as place cards behind the chairs. Each child received a boom box party favour box along with a cassette tape cookie beside it. These items tied in the music element of the Hip Hop Hooray concept perfectly. The amazing birthday cake sat front and centre on the children's table in front of Xavier. A dessert table was not necessary as the feature of this set up was the backdrop and the table styling.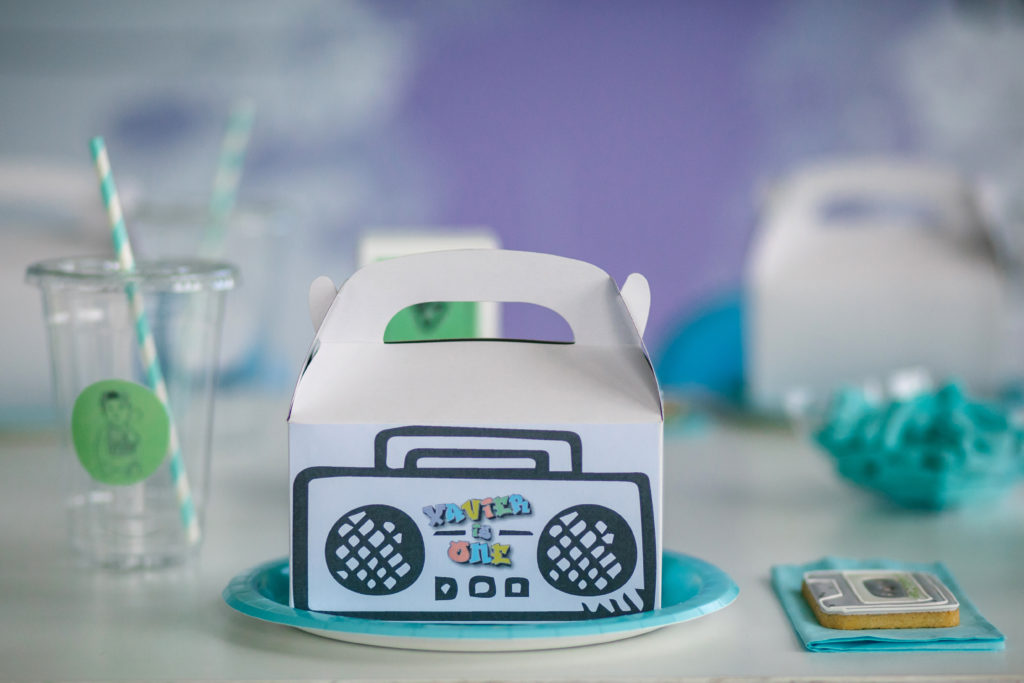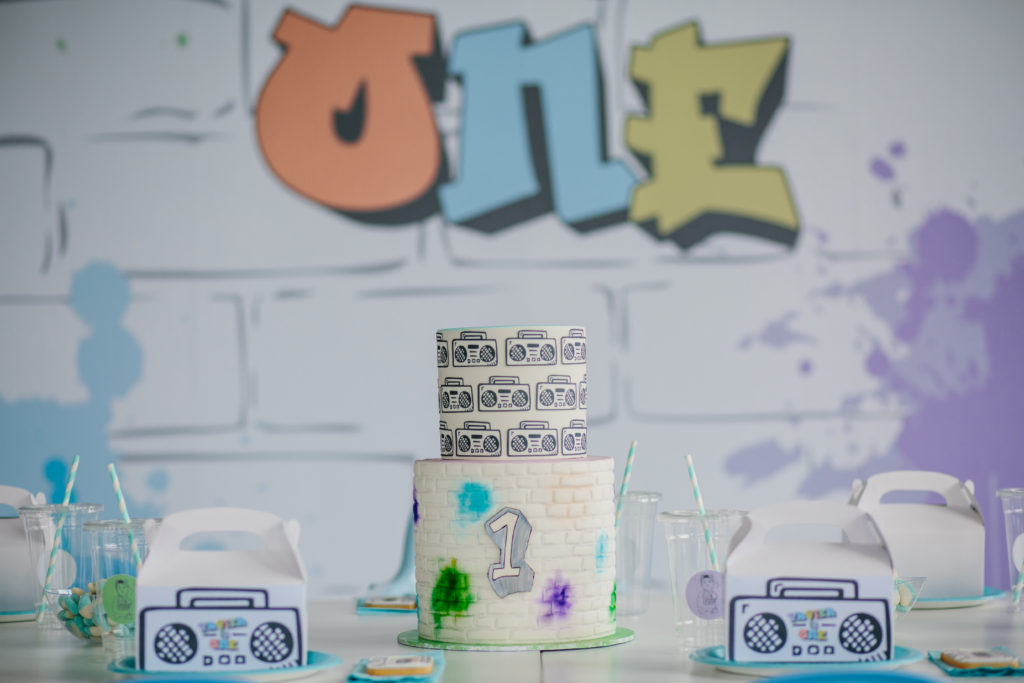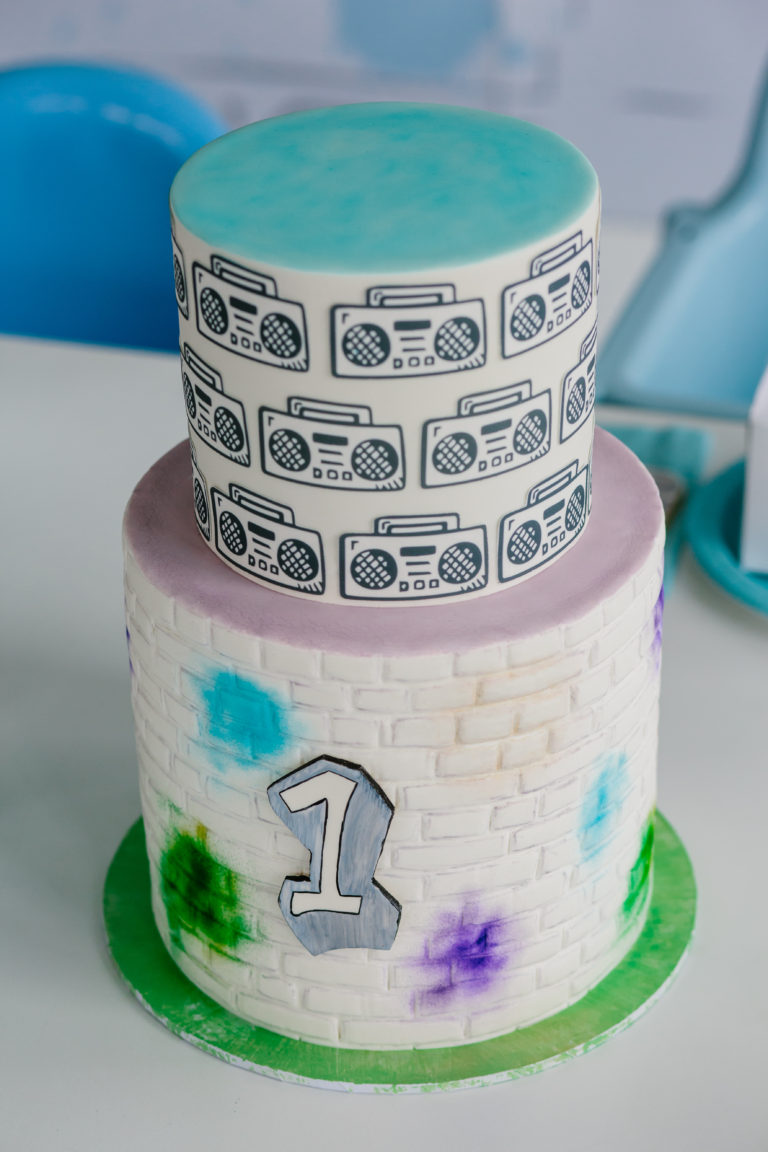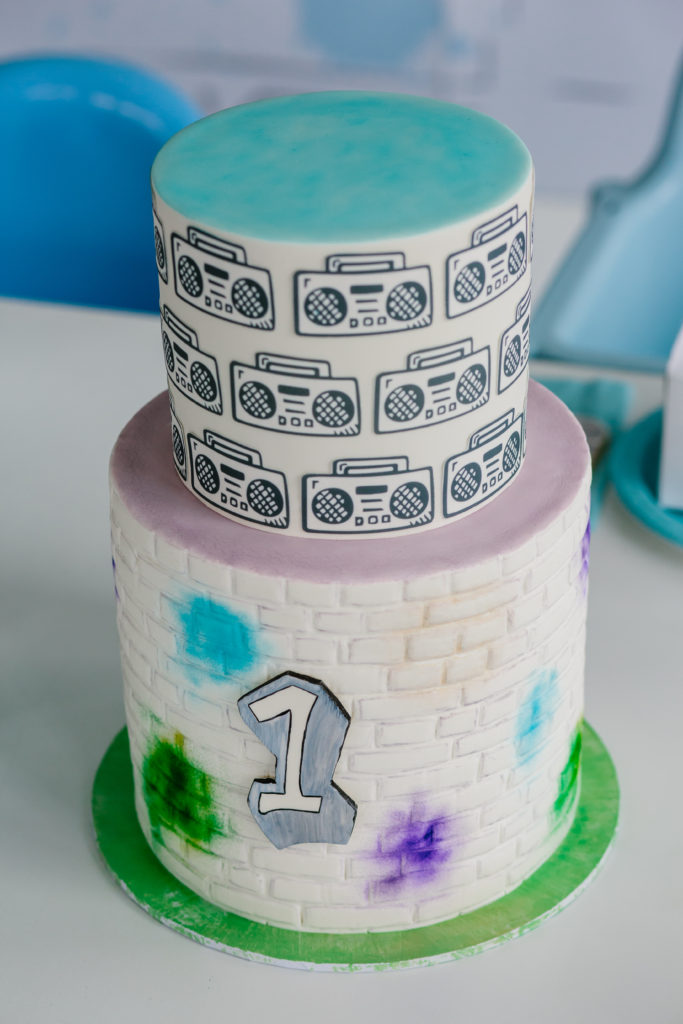 Here at Lopre` Events our approach to design is less is more. We believe that simplicity is key. It is important to understand that styling elements must have purpose and are not just placed at random.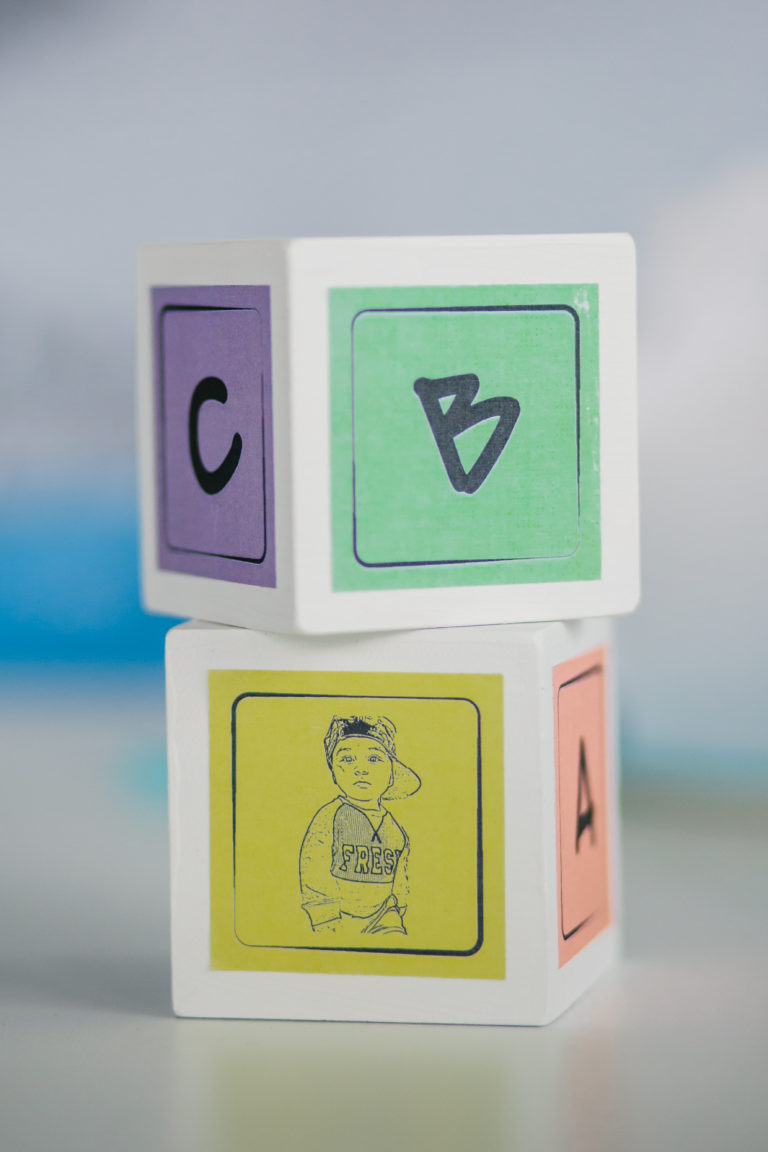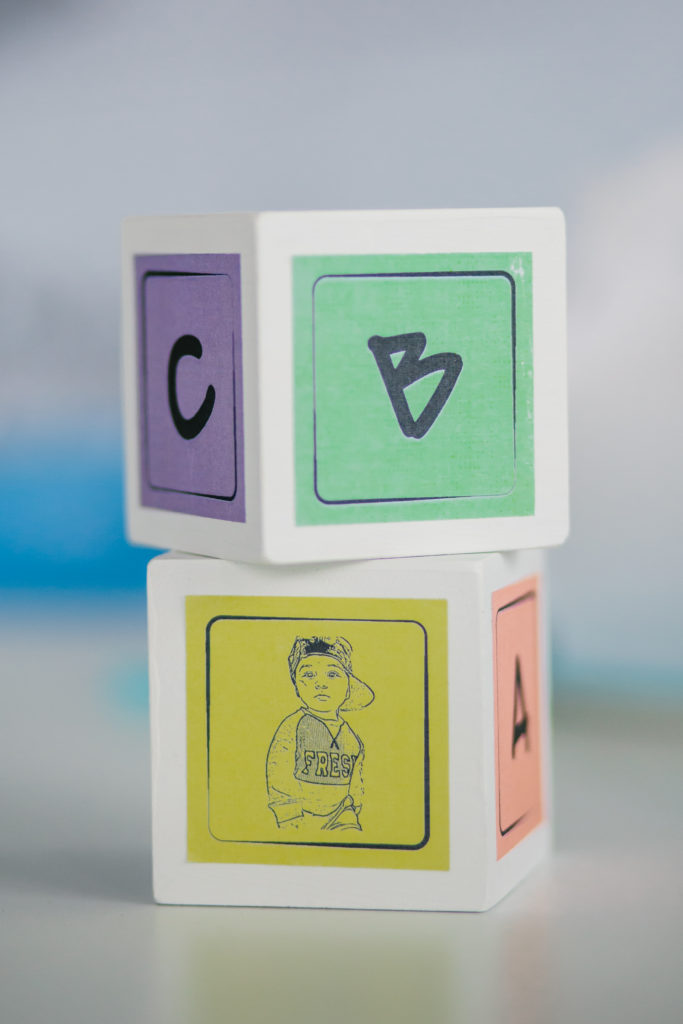 Most importantly don't forget to style the birthday boy or girl to the theme of the party, as you can see little Xavier looked super cute and completed the look and feel of the event.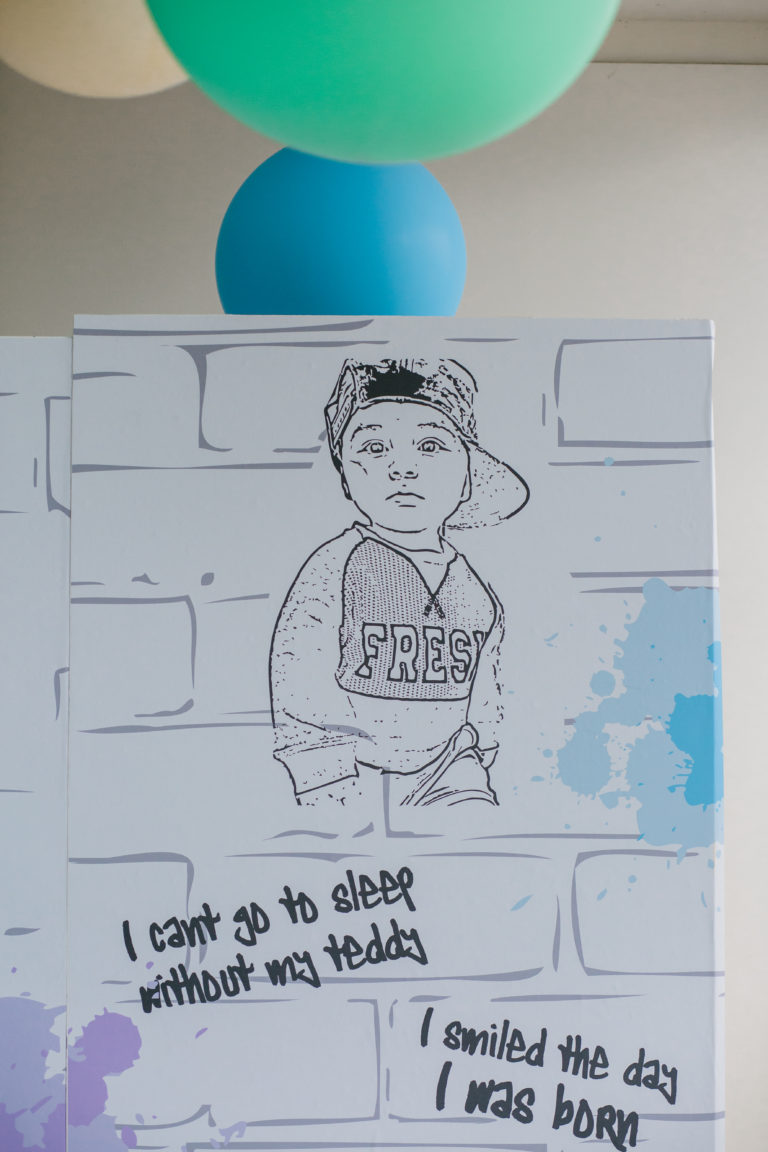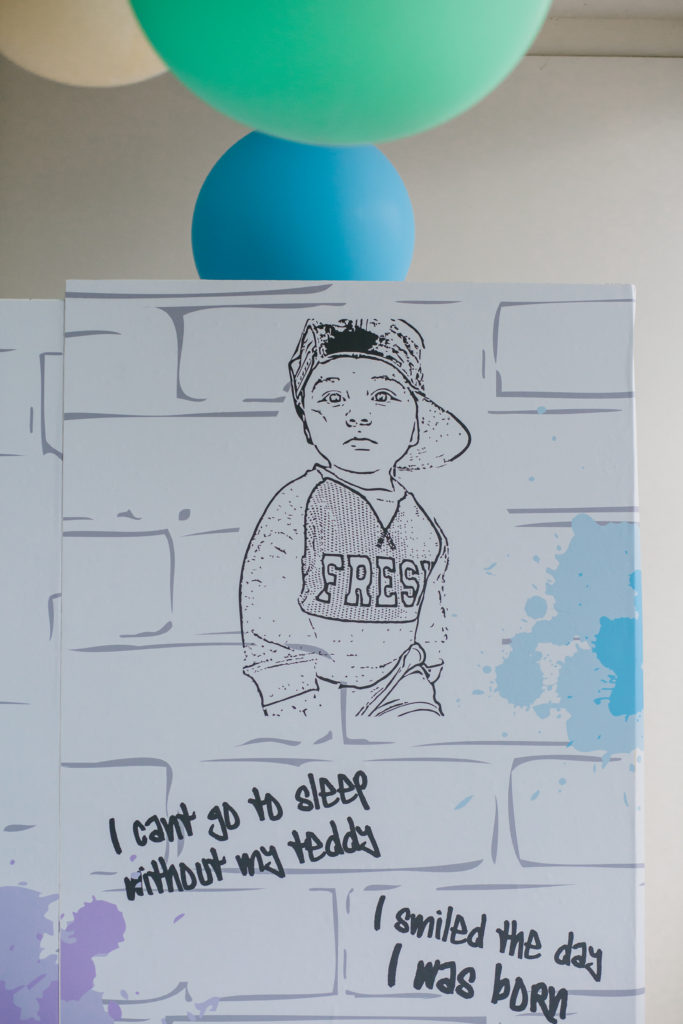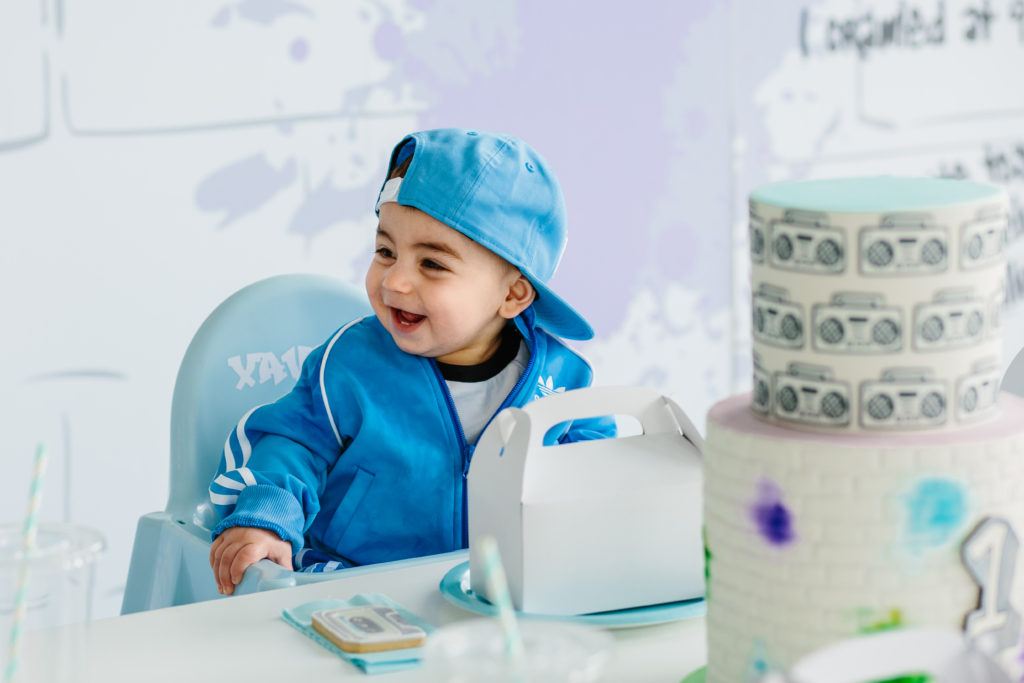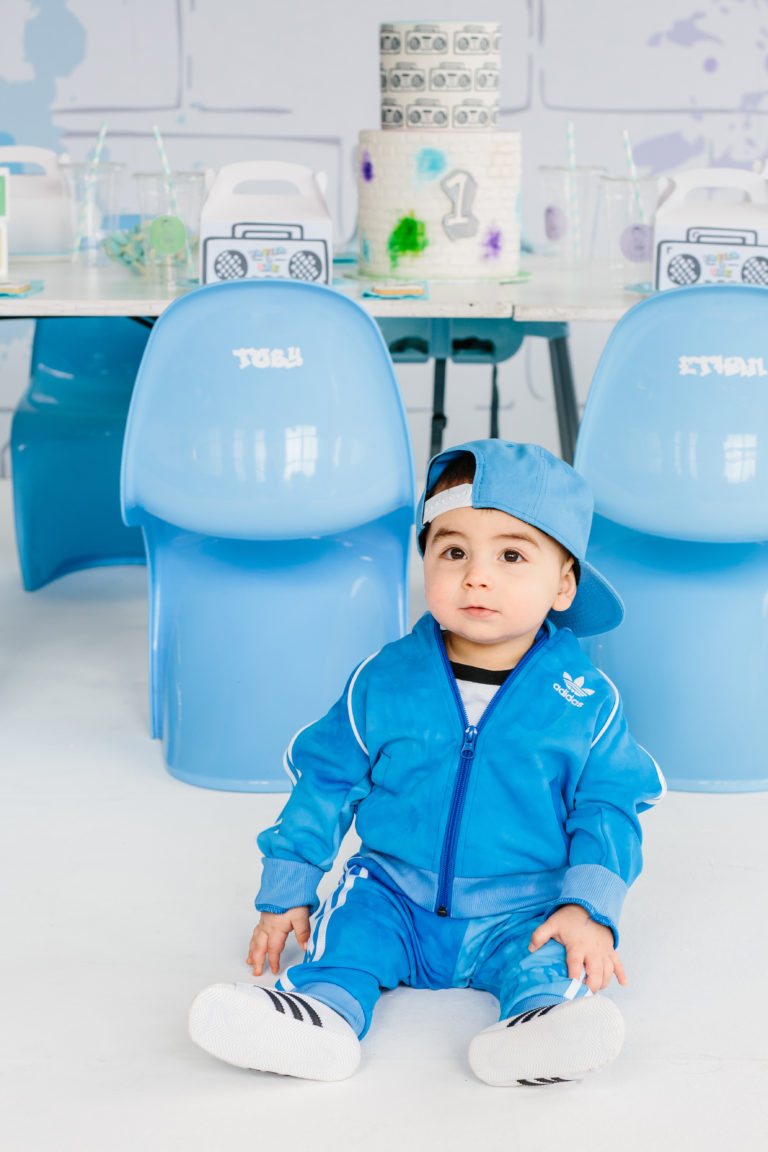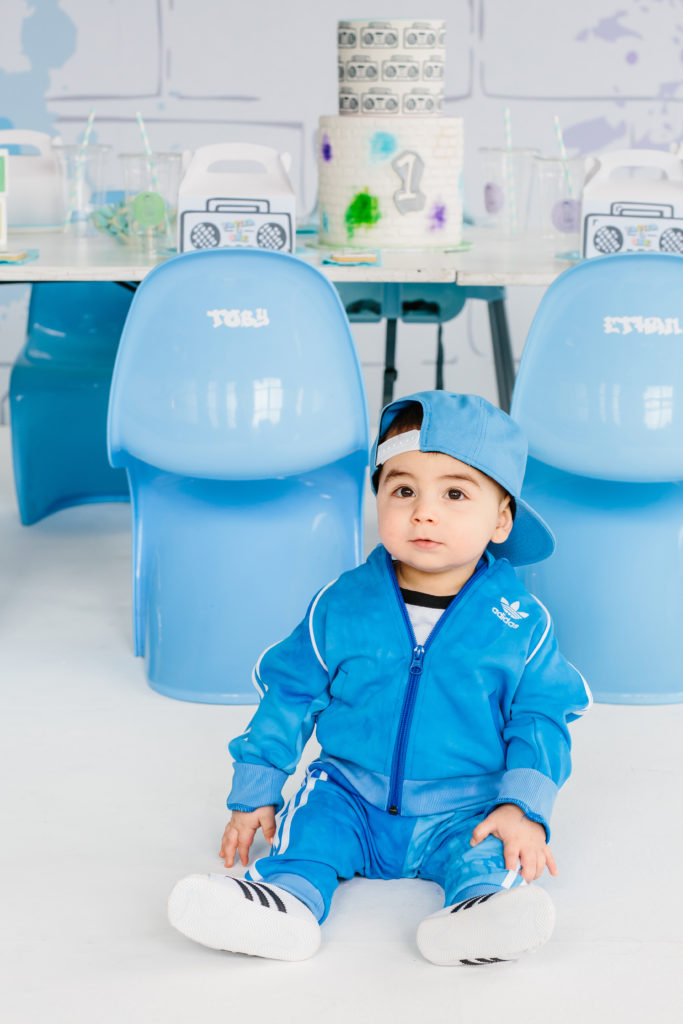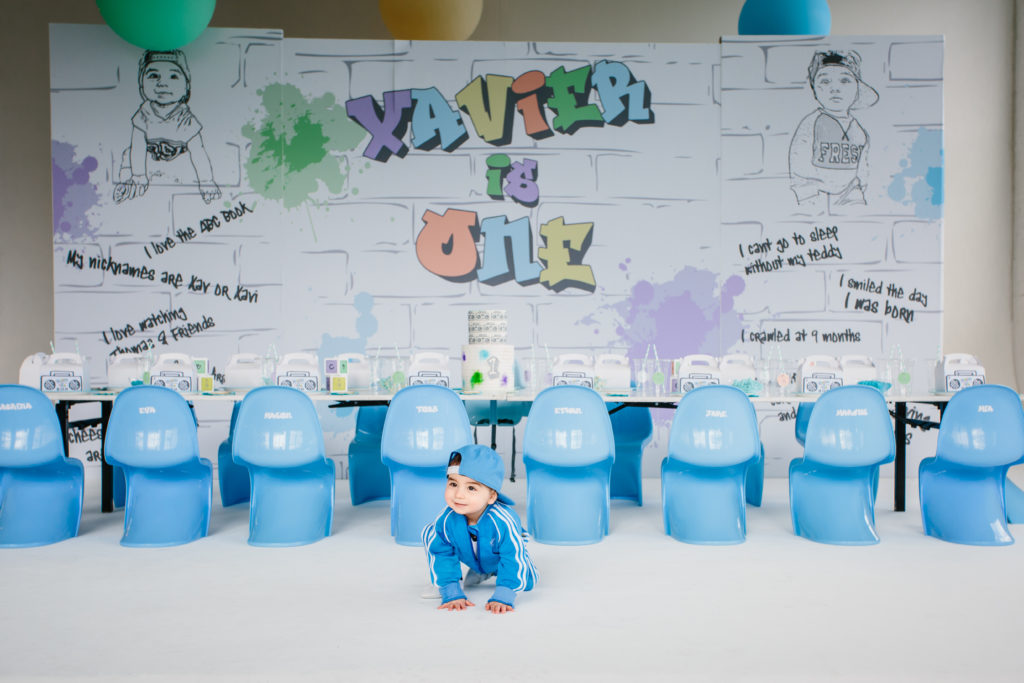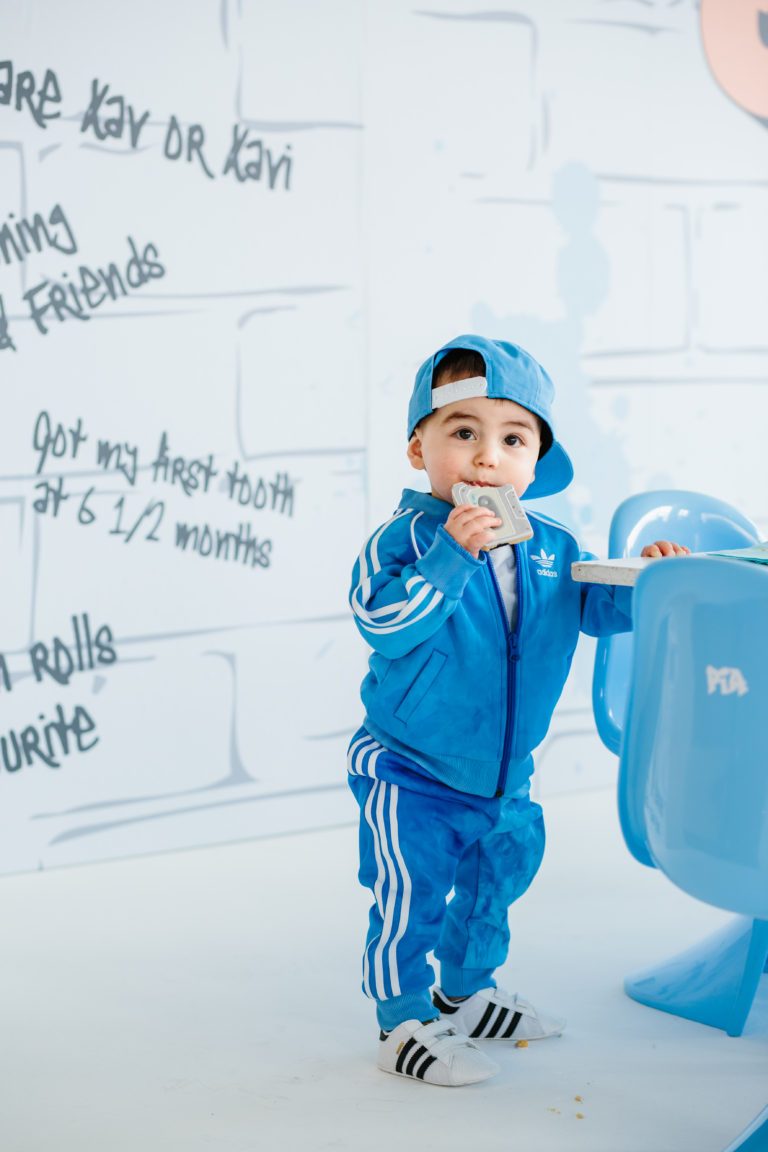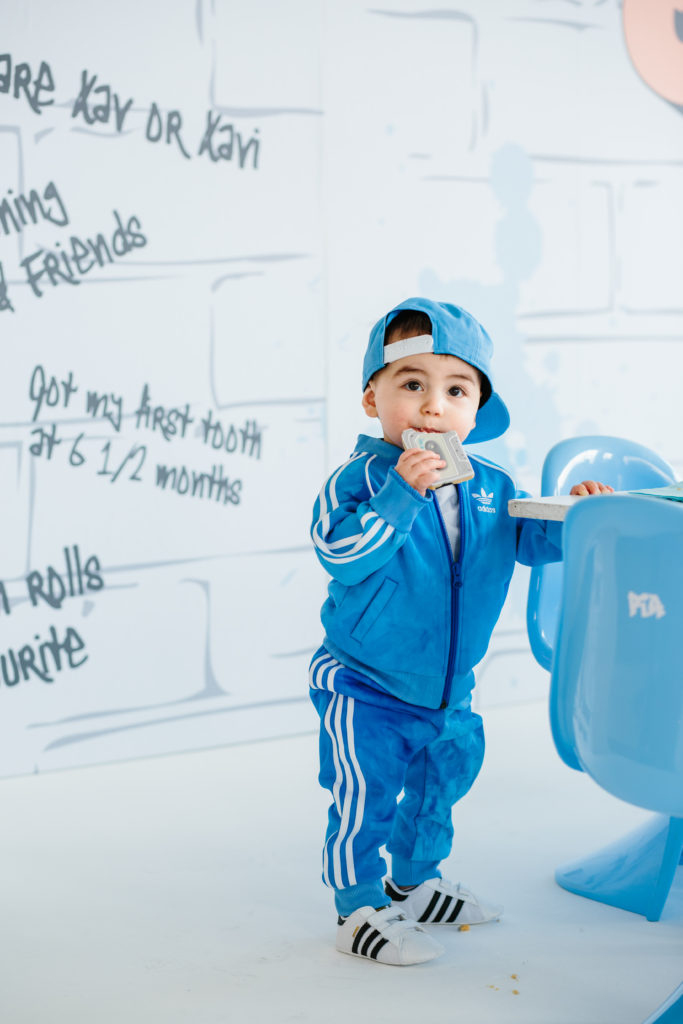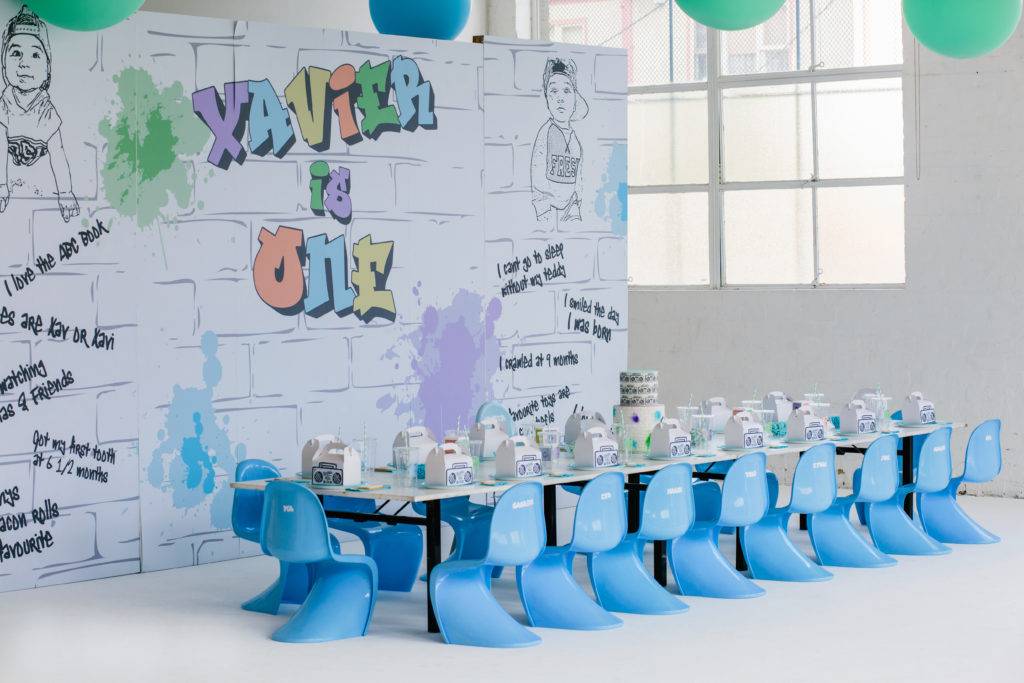 Supplier Credits
XO Studios – Venue
Emma Smith Stationery – Stationery and Artwork Design
Frosted By Nicci – Cake and Cookies
Pickawall – Backdrop Wallpaper
Mini Party People – Chairs and tables
Blooming Balloon Stylists – Balloons
Roam & Wander Photography – Photography
You can get in touch or see more of Lopre` Events via their website, Facebook, or Instagram.