On-trend and Uber-stylish for iso! Leanne of Partymamma put together this pink, mint and peach 7th birthday look for her daughter, held during lockdown in 2020. Read on for all the perfect deets!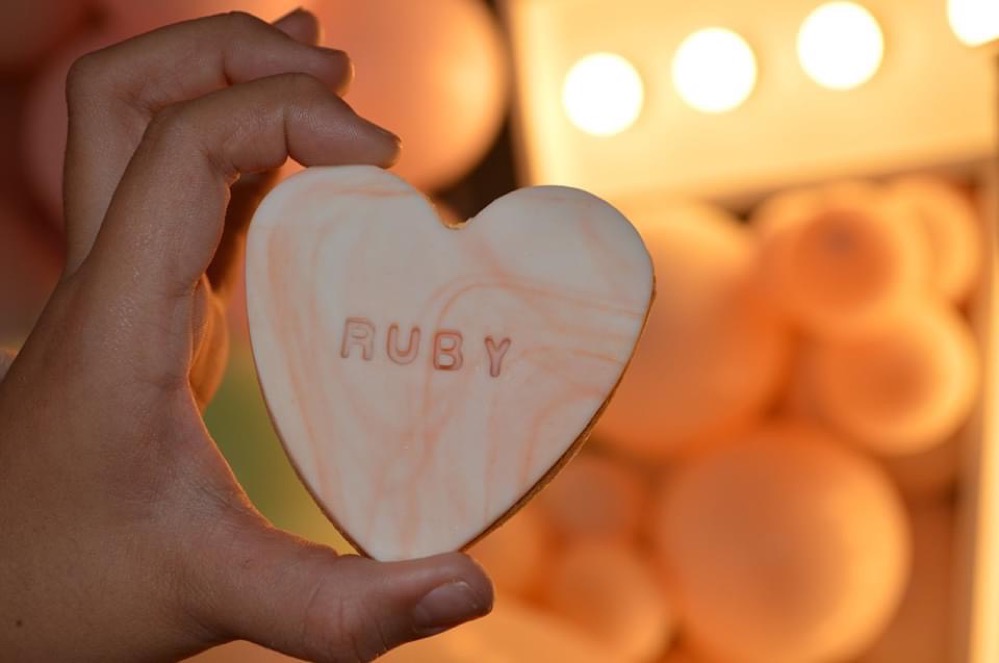 A pastel pink, mint and peach 7th birthday
A pastel pink, mint and peach coloured set up as selected by the birthday girl with matching cake, cookies and macarons.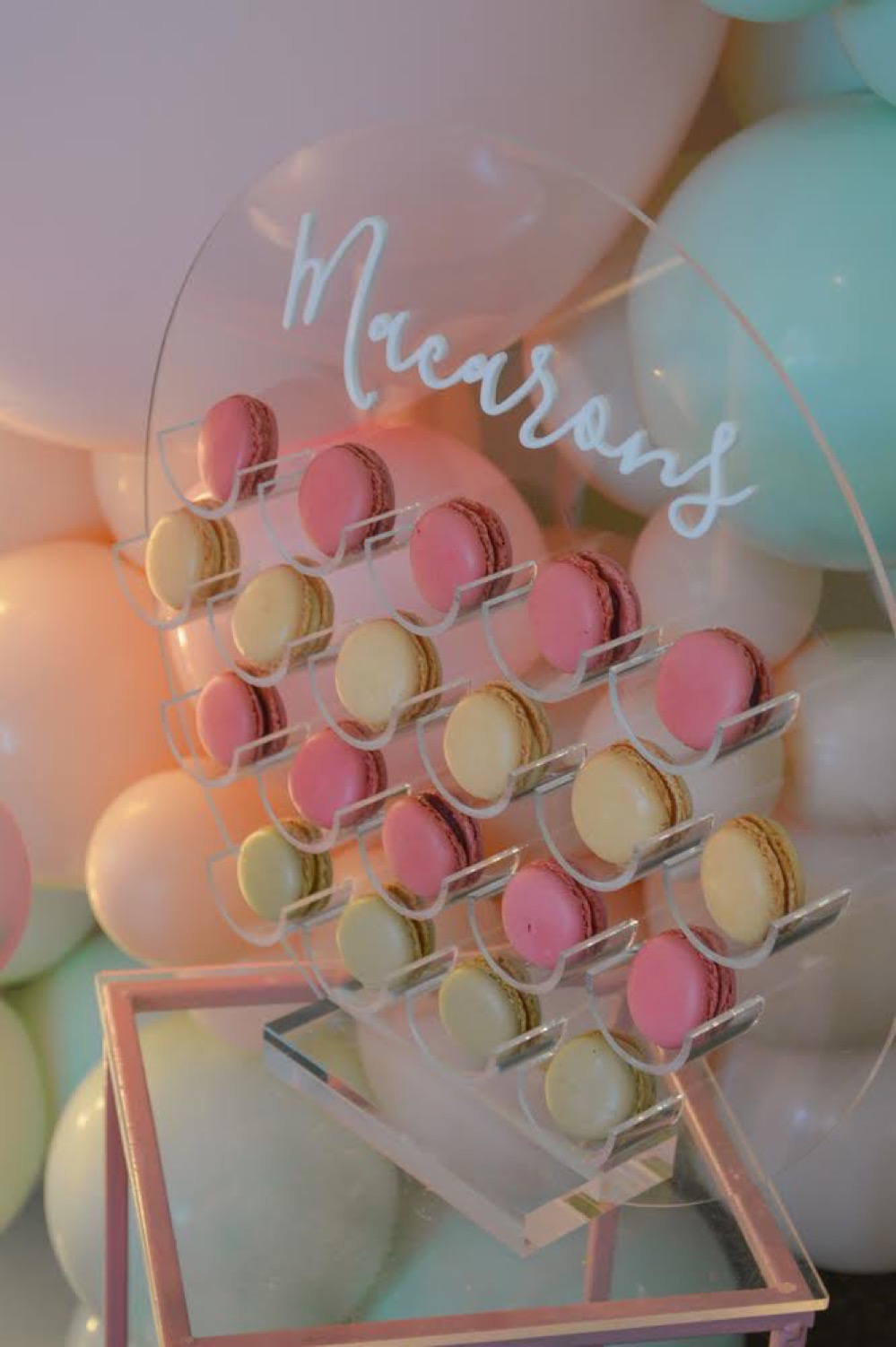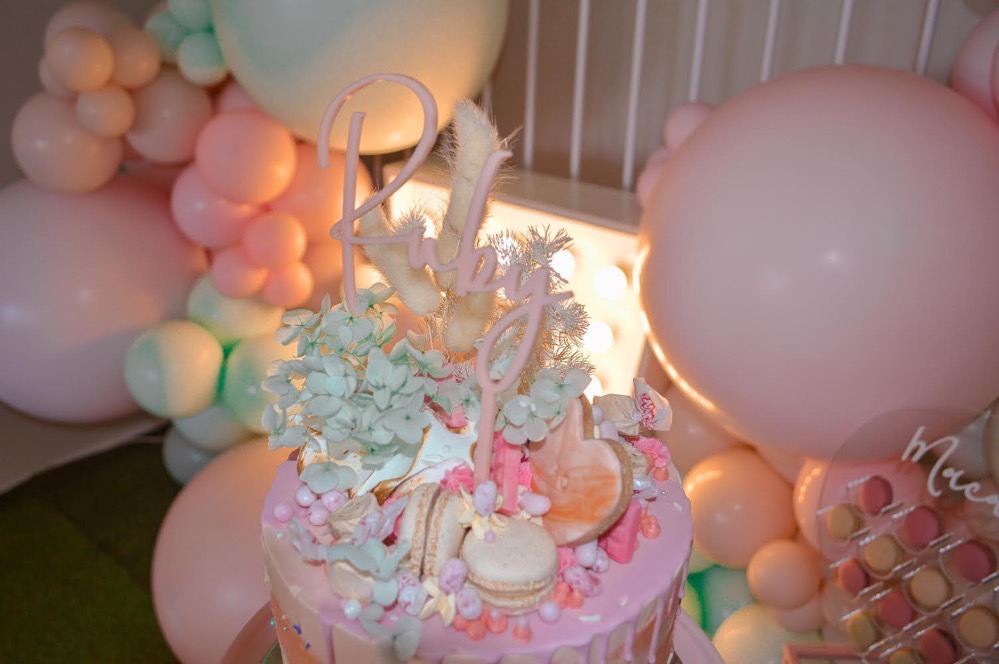 Whilst there were no traditional guests to admire the setup, Ruby's mum made sure that the was driveway lined up with guests to wish her a happy birthday, and were thanked with a lolly bag and a matching cupcake.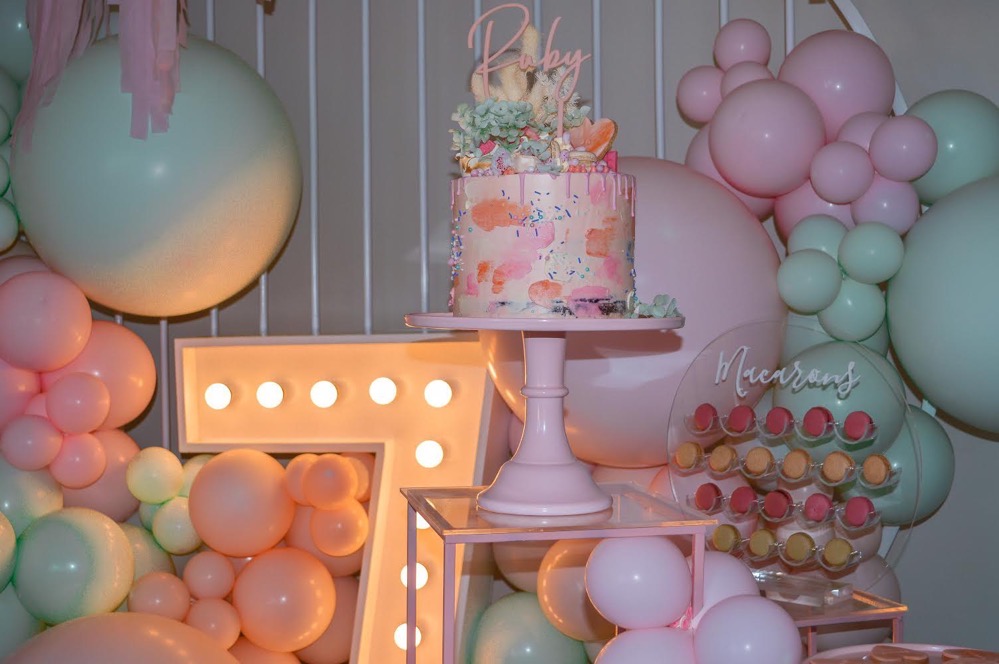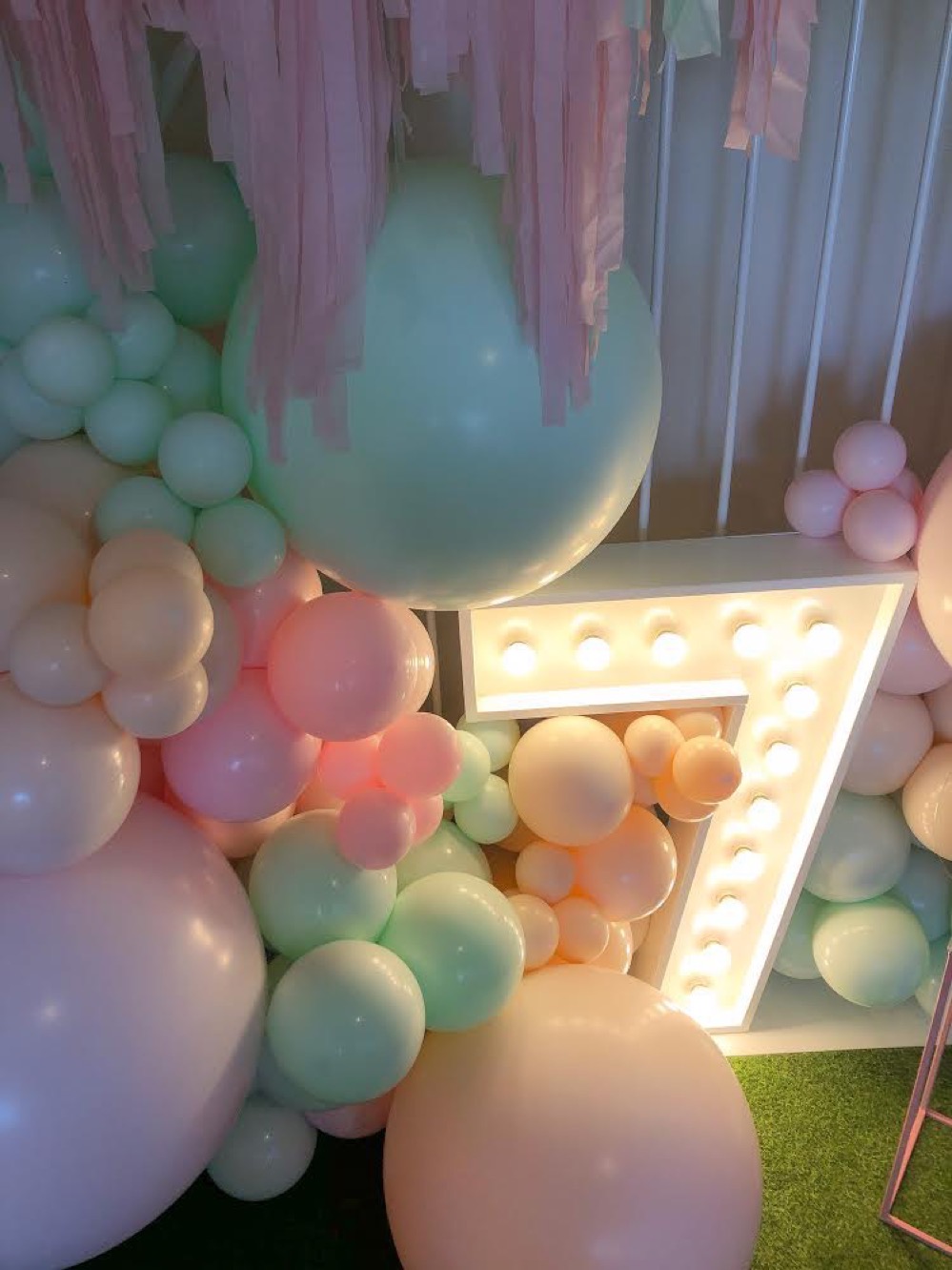 The mint and pink definitely looked striking, and we're seeing this emerge in popularity and part of a wider trend of green and pink.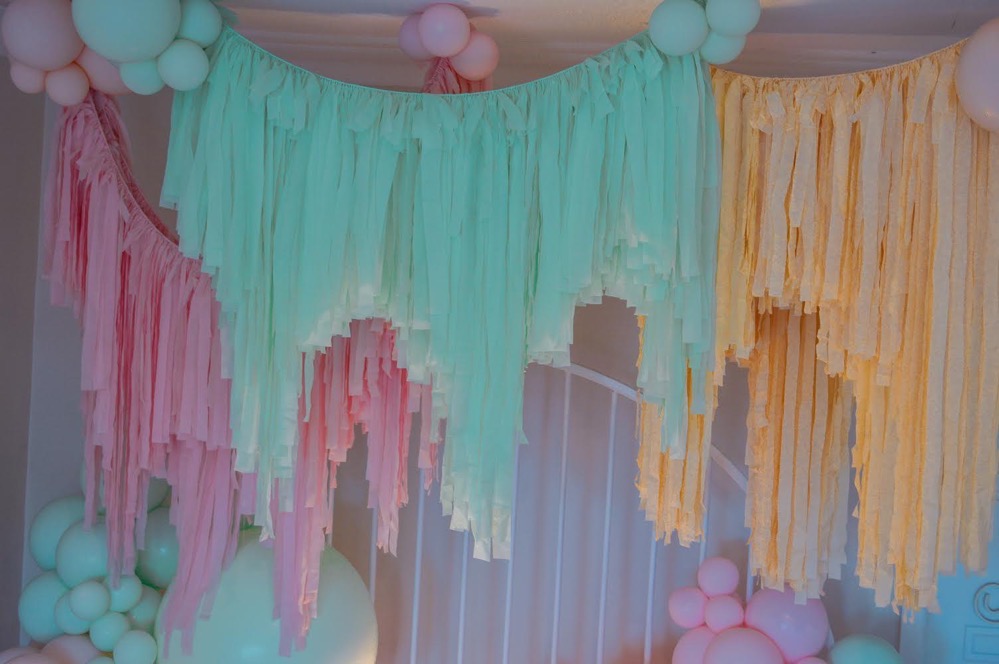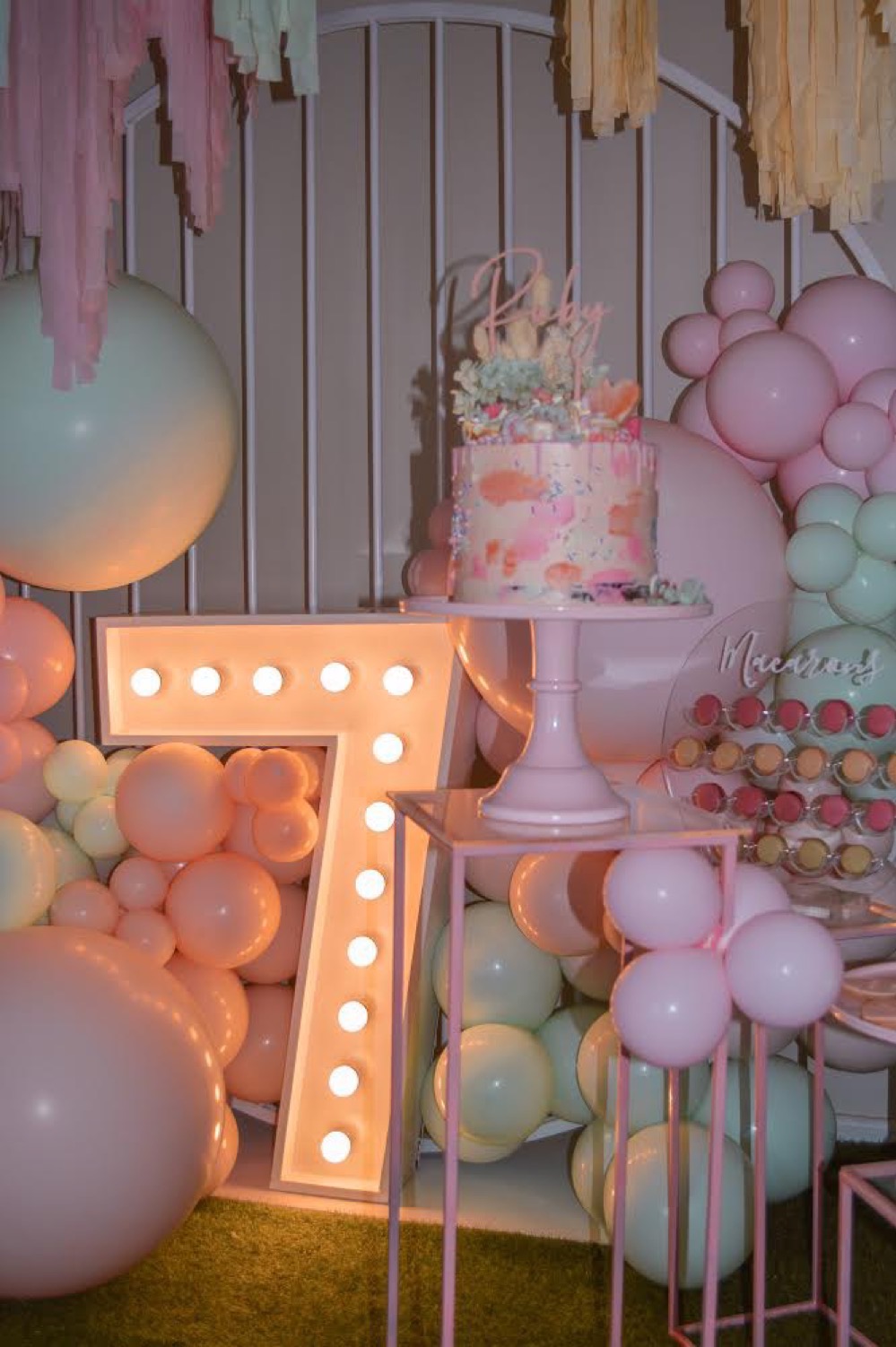 The cake was beautifully loaded up with goodies and a crown of delicious drip – the perfect leftovers for those cold iso nights (if any was left after the driveway guests took theirs)!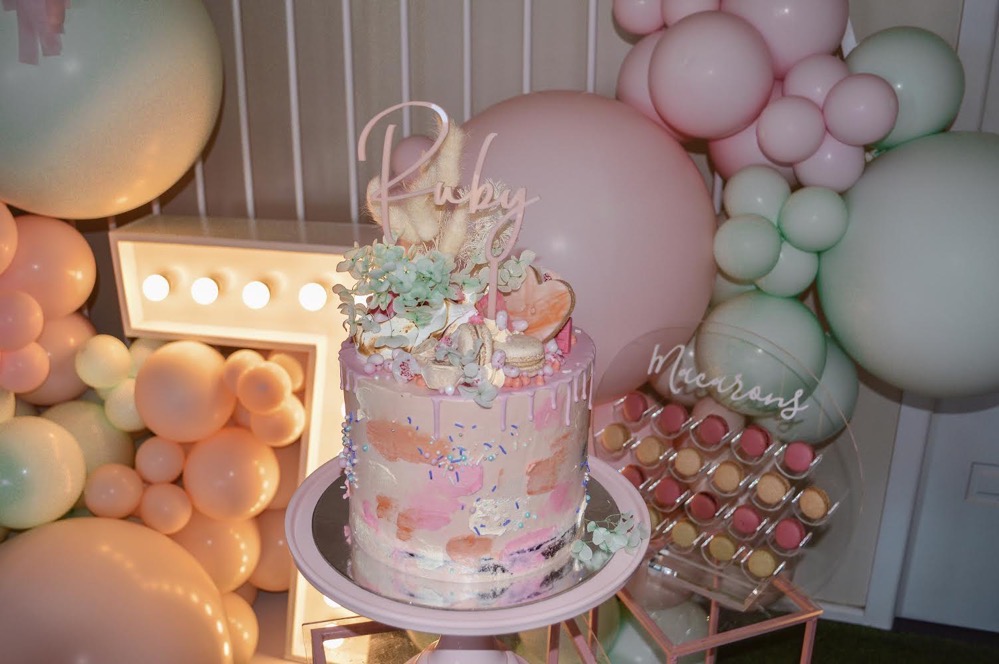 This stylish kids party was featured in our Iso Party magazine issue. Read it online here.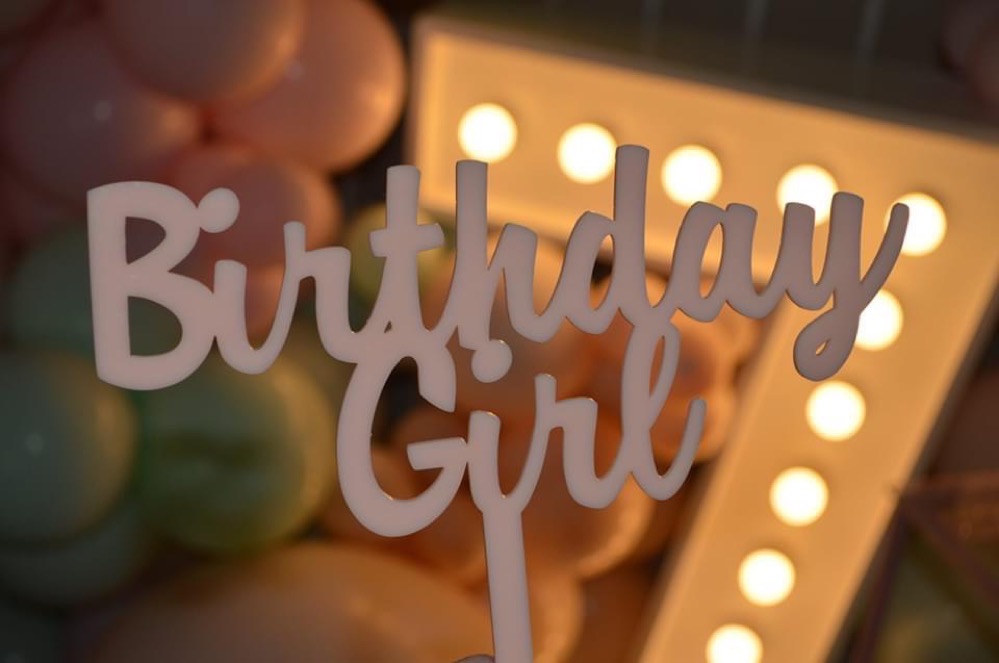 Vendor Credits
Concept + styling @partymamma
Props @partymamma.partyhire
Balloons + streamers @babeinstantpartyhire
Light-up 7 @loveglowsletterslightslove
Cake + cookies @theflourshopau
Cake topper + selfie sticks @_miniandco