To celebrate Aiden's fourth birthday party we hosted a party inspired by his love of penguins. Aiden was a key decision maker in the planning, choosing a colour palette of blue and his favourite animal as the star attraction.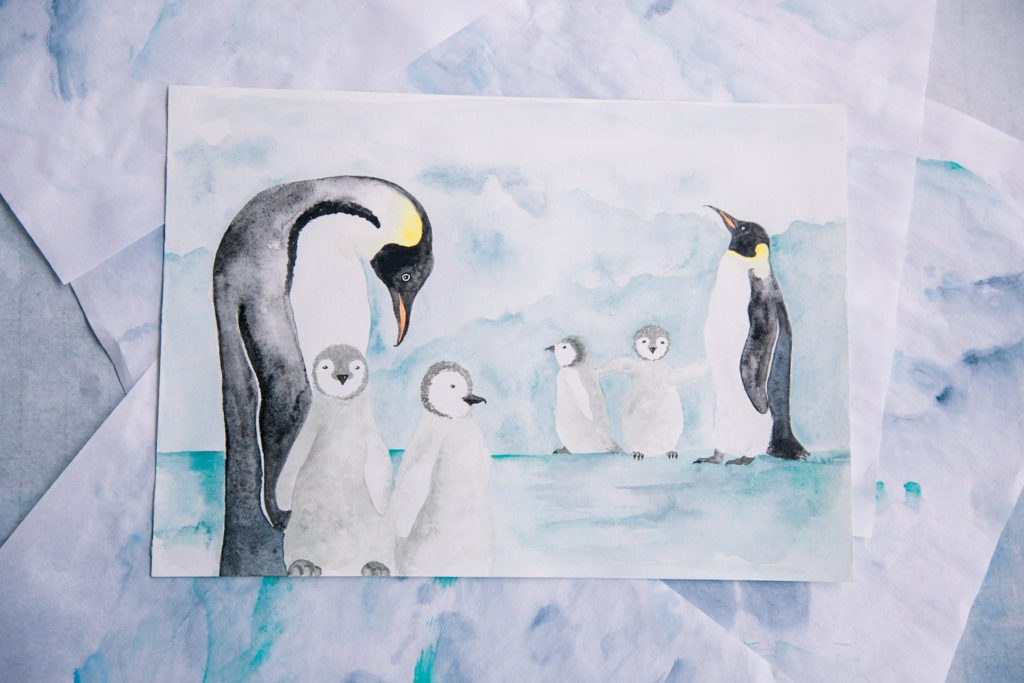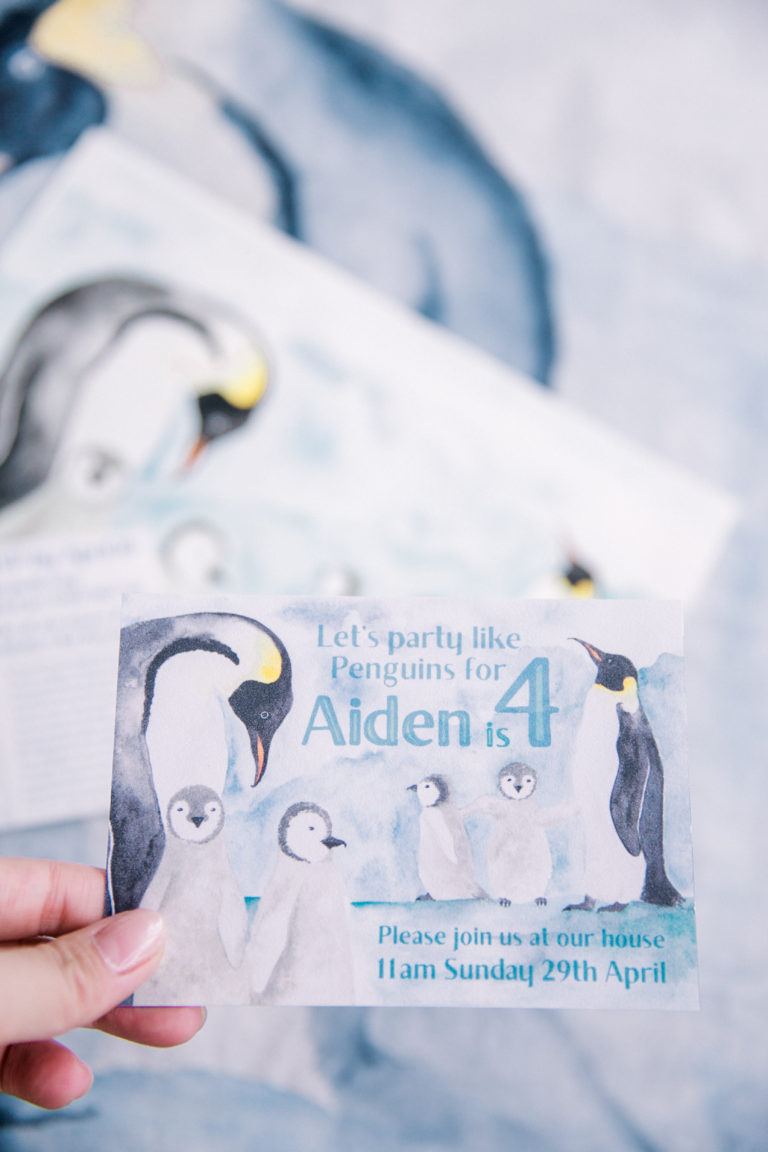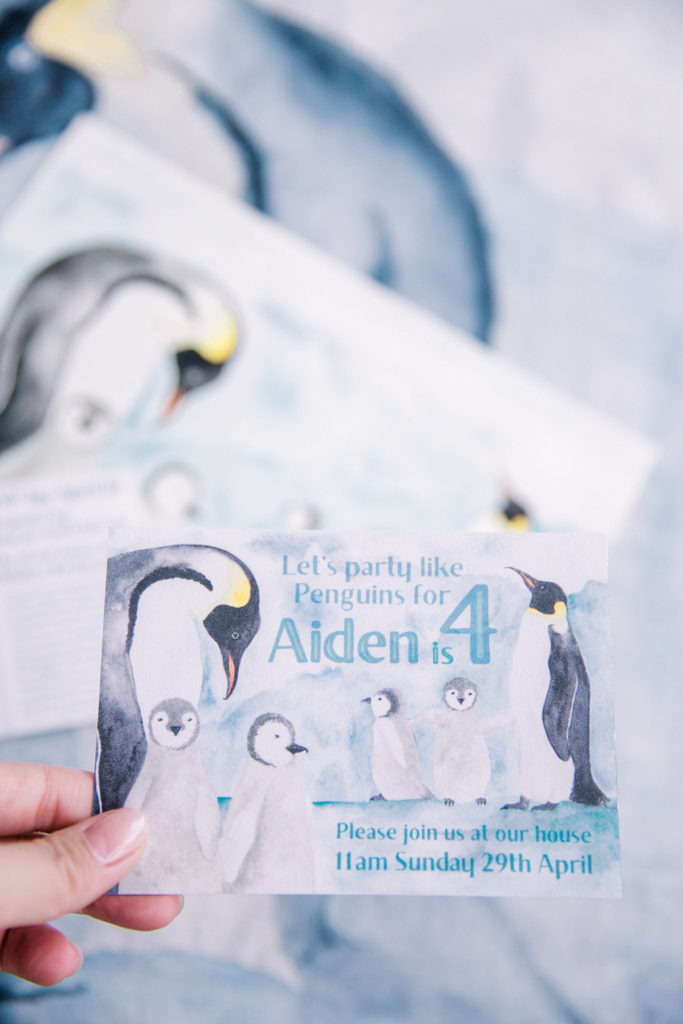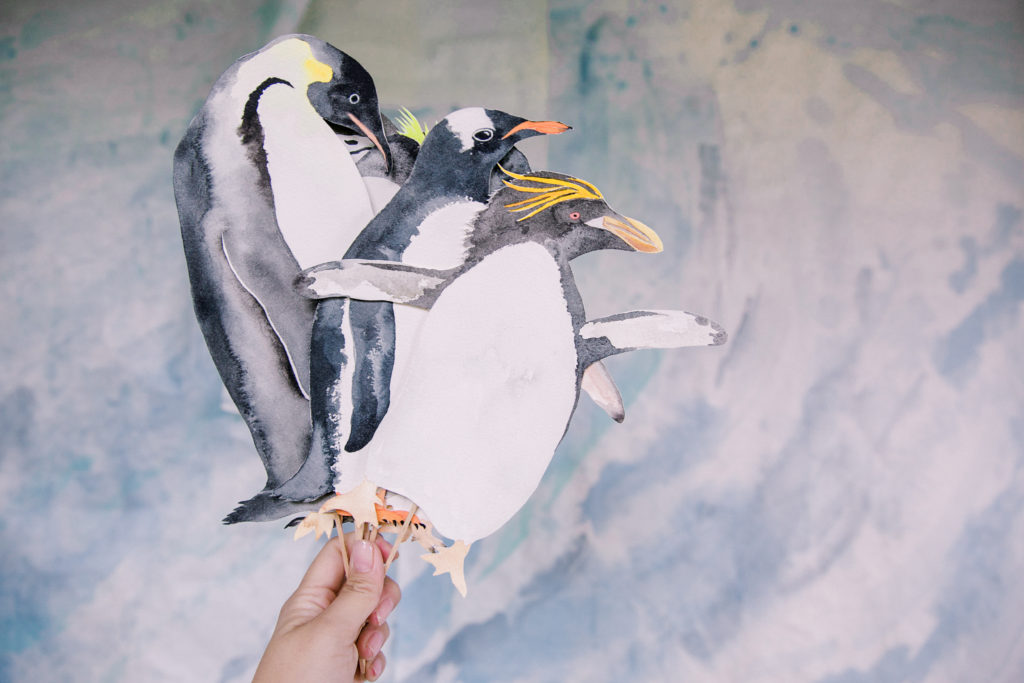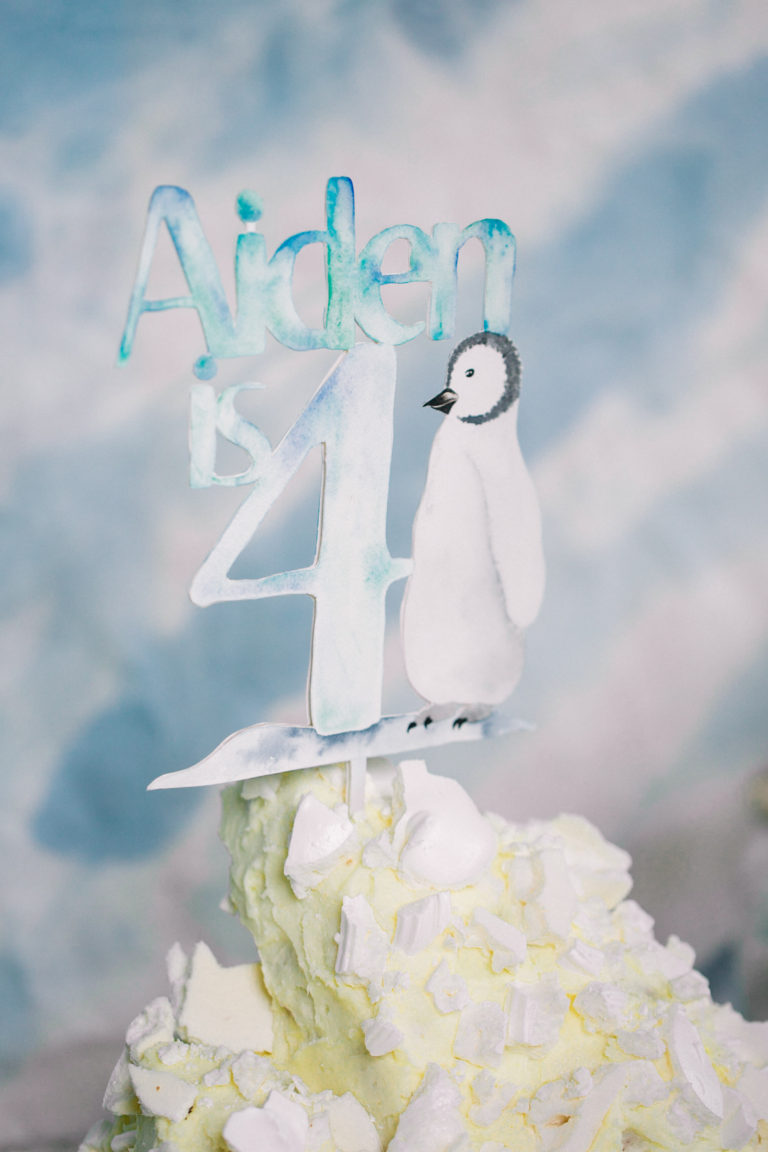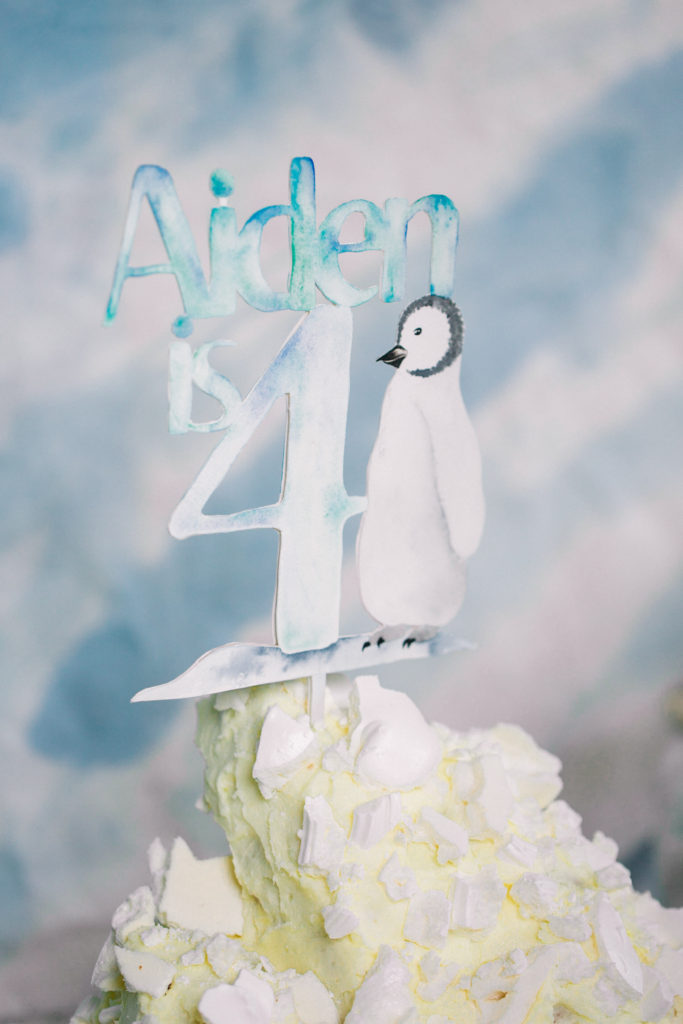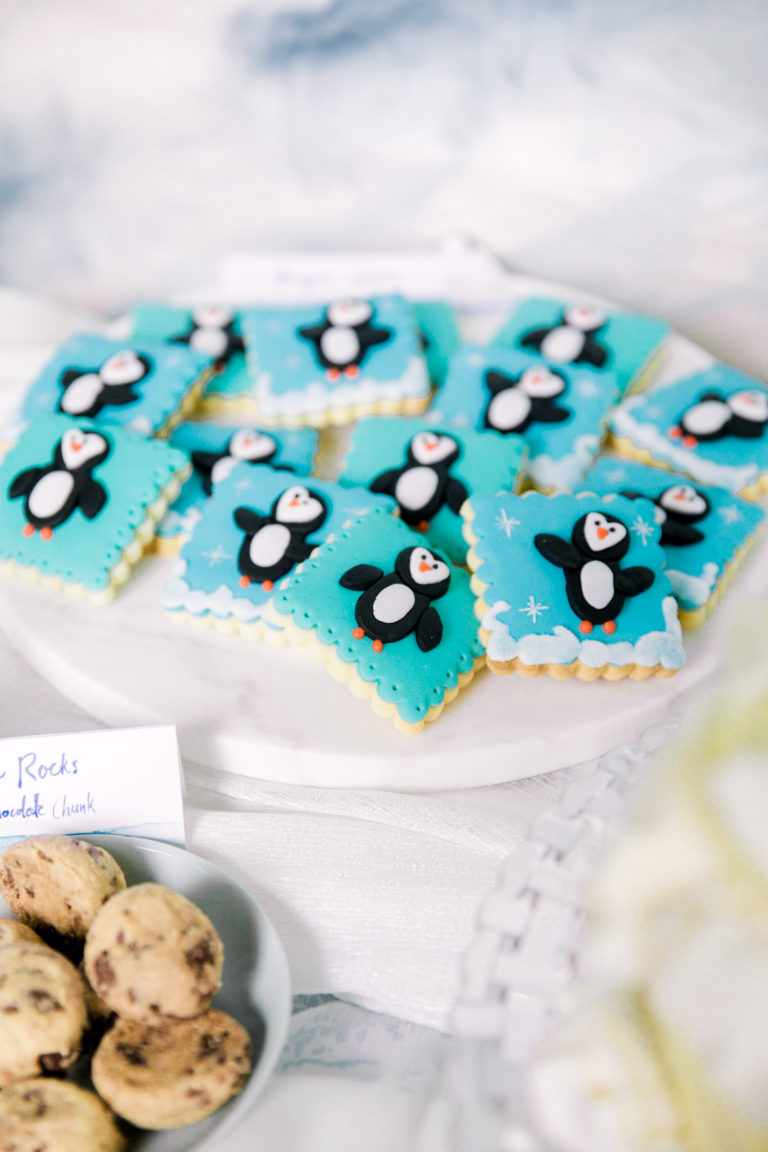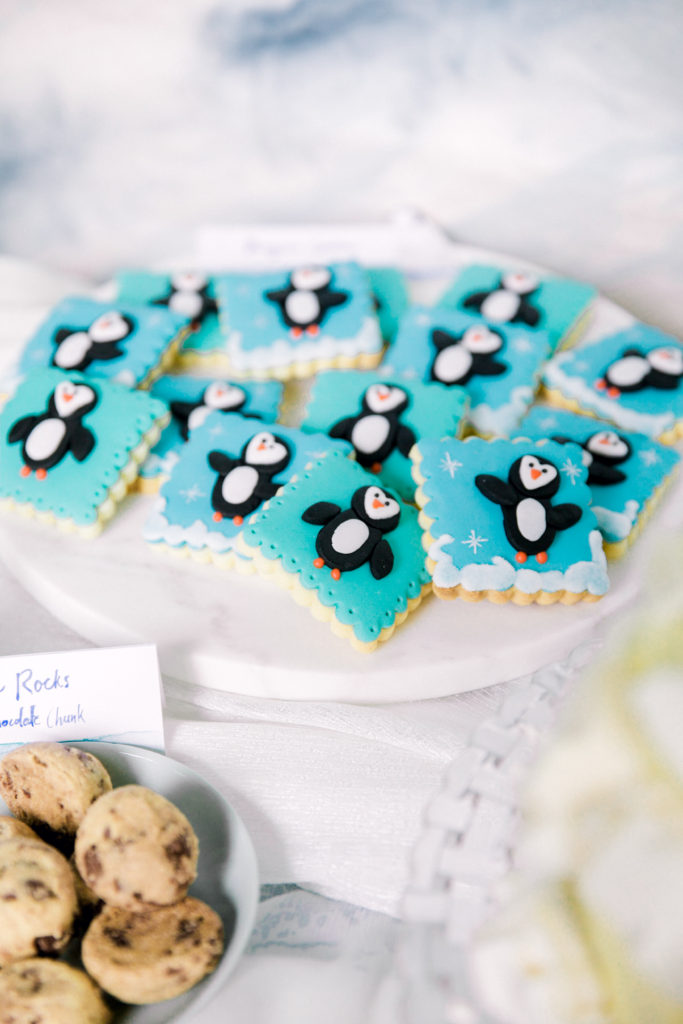 Macaron flavours of nutella, blueberry and coconut were chosen by the birthday boy along with many of the other food choices; whole steamed fish, "krill" prawns and sushi were all deemed to be perfect penguin food.
When planning a party it is fun to think about how to apply your theme all the components of the party. To create all the elements so that they work together is rather special and makes the event cohesively beautiful and attractive to guests. As a designer that creative process of thinking about the plates, the drinks, the nibbles, the decor and games are an interesting part of preparing for the party.
It was fun to put the sweet table together with all the different ideas that related to penguins and their icey home. Swathes of fairy floss, meringues, white chocolate and yoghurt balls were all simple treats that enhanced the atmosphere and theme.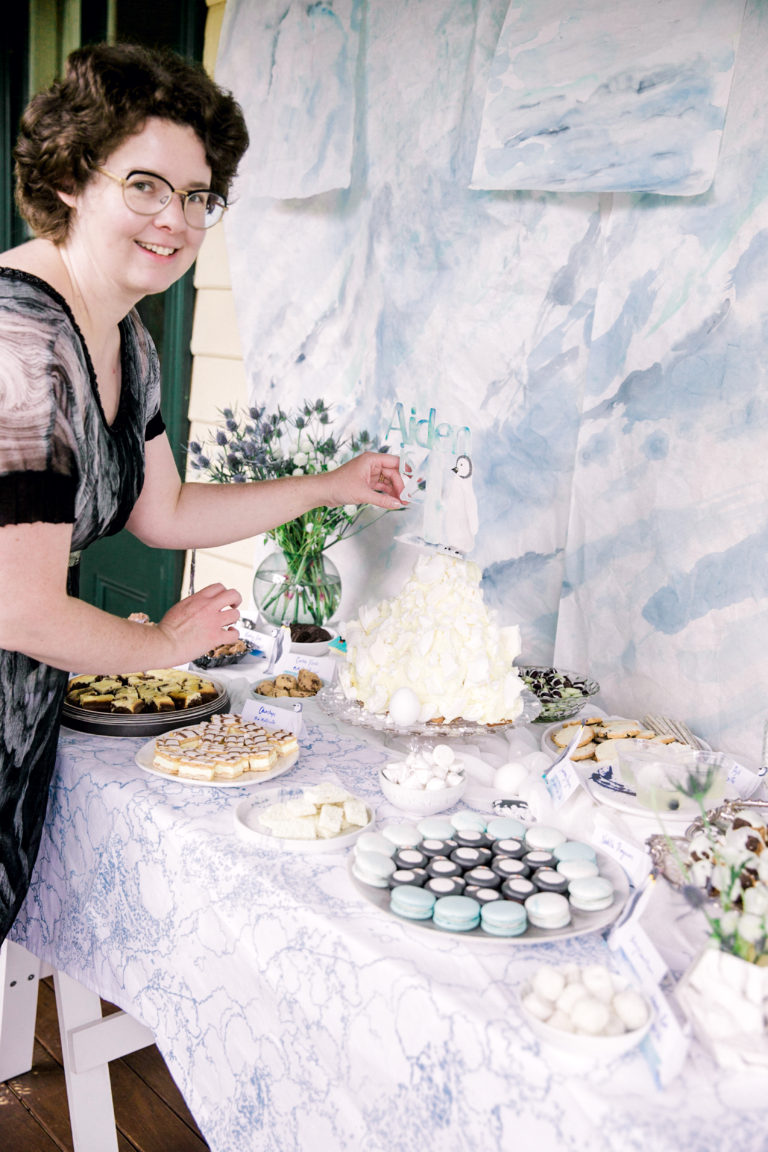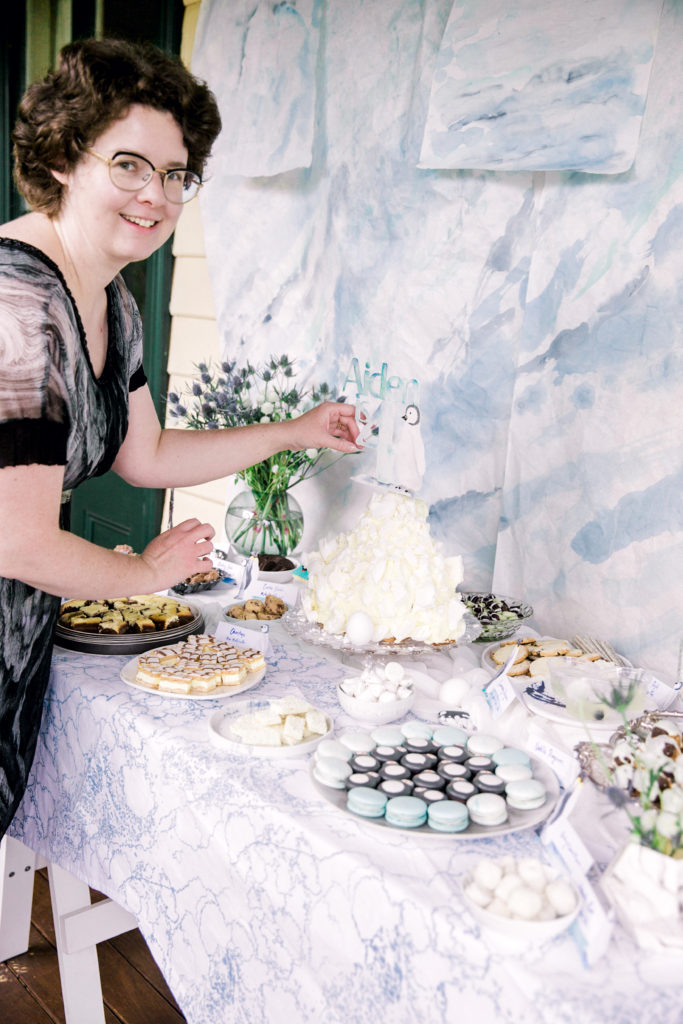 This year party games took centre stage at the party now that Aiden is older and gaining more friends through preschool. Party Ideas in a Box provided an inspirational and useful set of guidelines on how to run a number of party games inspired by the penguin theme. It was very helpful to have the broad range of suggestions along with tips on how to set each game up and what equipment and space would be required for each game. We were able to go through the choices and select those games that best suited the setup of our party and the ideas were all clever twists on traditional favourites or fresh ideas inspired by the theme.
Guests loved the concept of Musical Icebergs to the soundtrack of Happy Feet where pillows became ice floats. Fishing for paper fish in the hammock with spoons was a fun if somewhat chaotic game that the children enjoyed.
As a thank you, guests were given lollypops made by Delleicious by Elle featuring custom artwork by ELK Prints as a take home gift.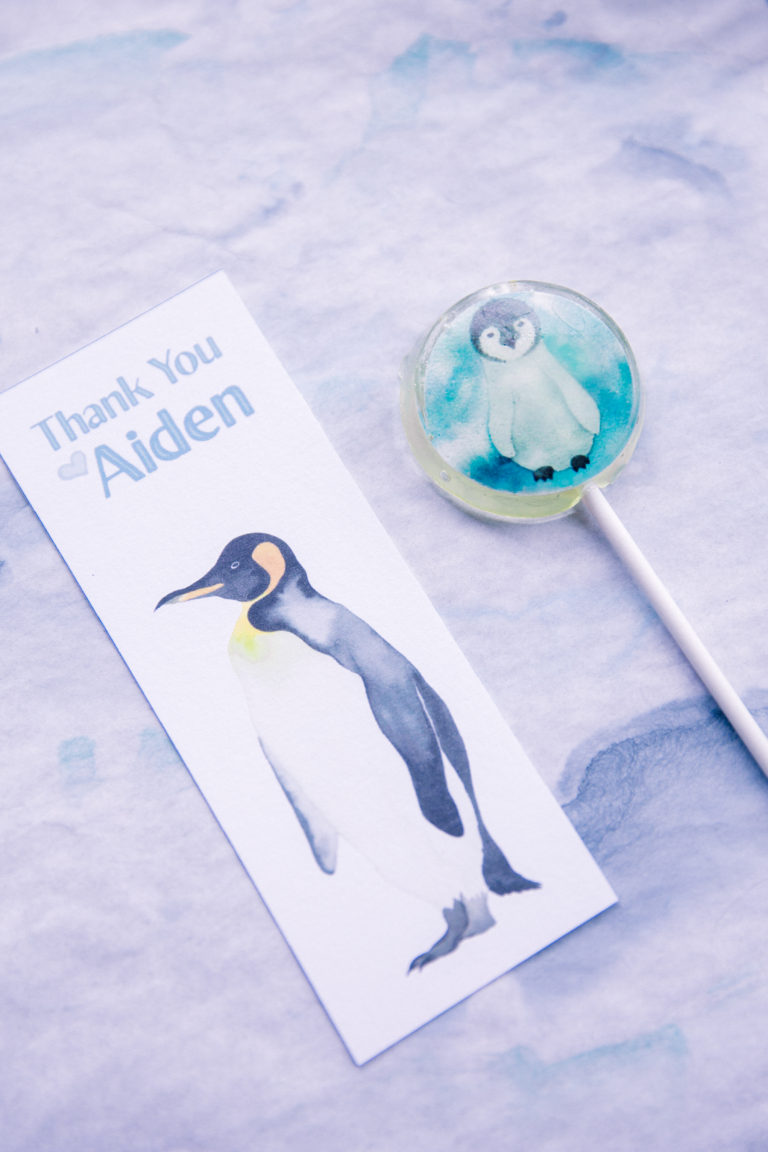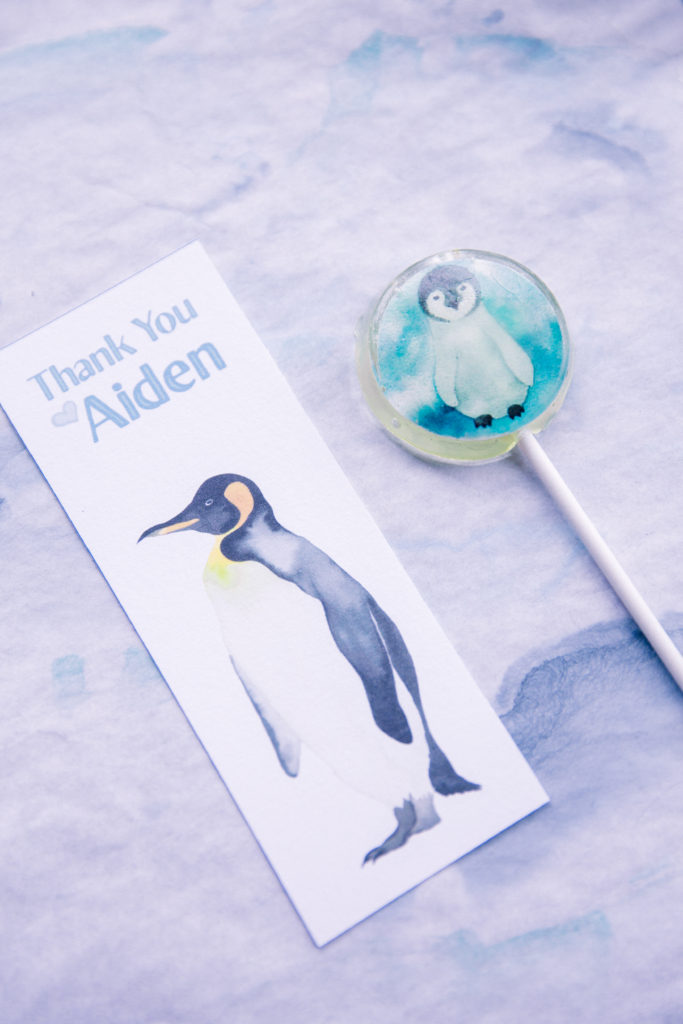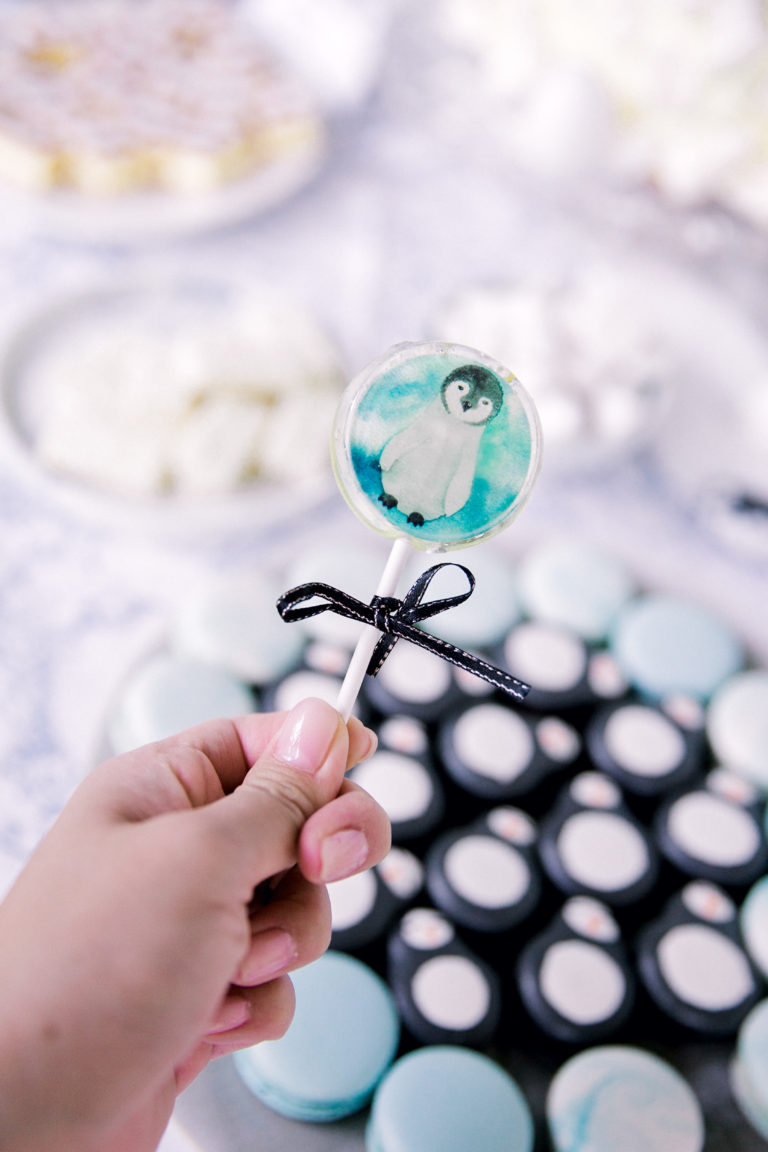 Vendors
Styling / Design / Backdrop / Cake Topper / Stationery: ELK Prints
Photography: Amelia Soegijono Photography
Party Games: Party Ideas in a Box
Lollypops: Delleicious by Elle
Macarons: Arelio Sweetbox
Cookies: Deliciously Sweet Gourmet Biscuits
Partyware: Favor Lane