Nothing quite shouts EXTRA like getting your hair done with cool colours, cute clothes, sunnies and your BFFs! Throw in Barbie and some delicious desserts and its the best day ever.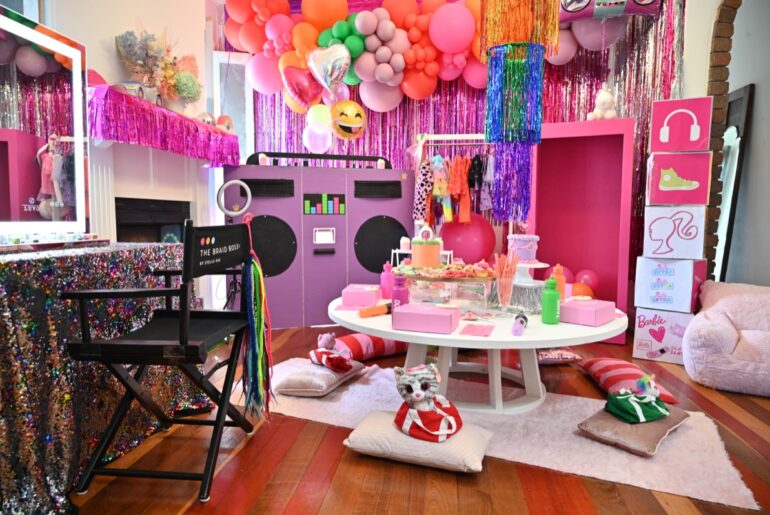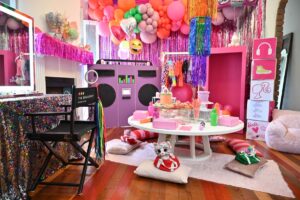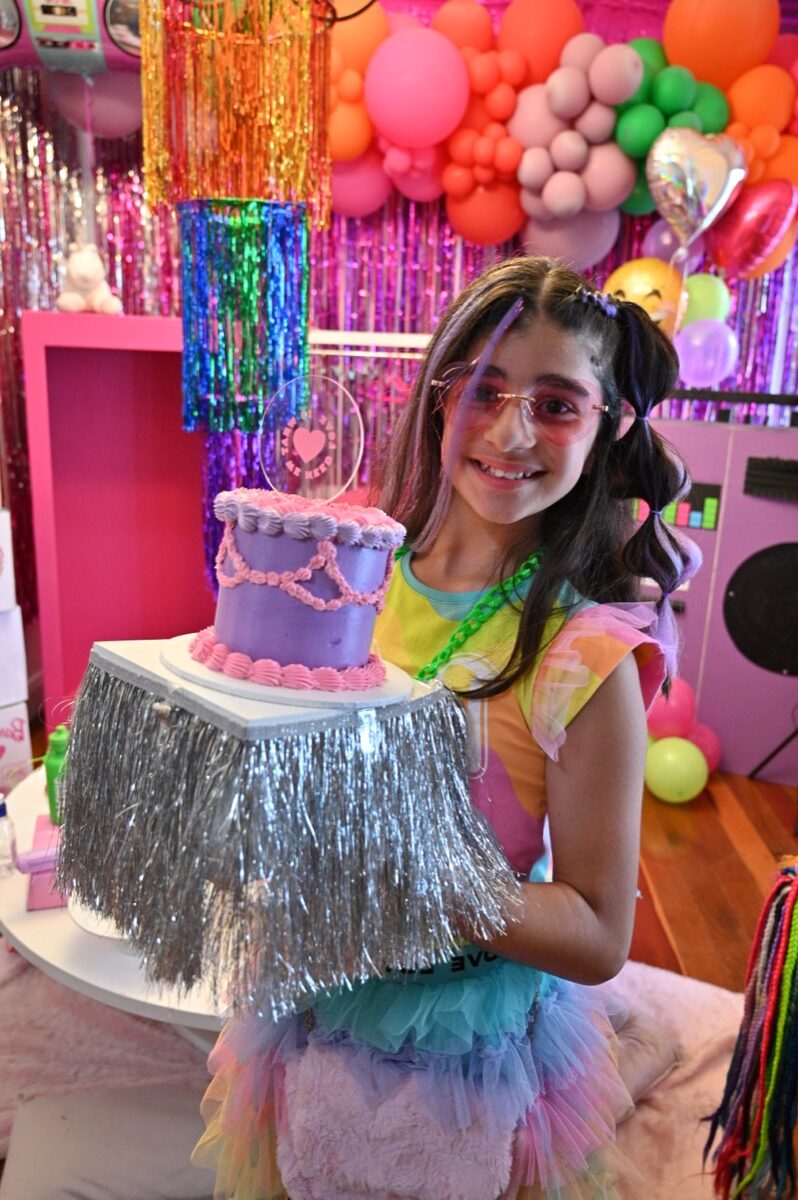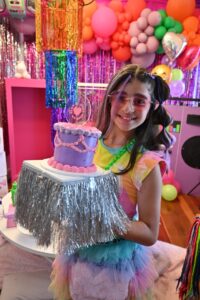 This party was featured in the July 2022 edition of the Confetti Fair Mini Mag, see more pics here!
Don't forget to scroll down to the bottom to find the Sydney party suppliers who can help you recreate this look.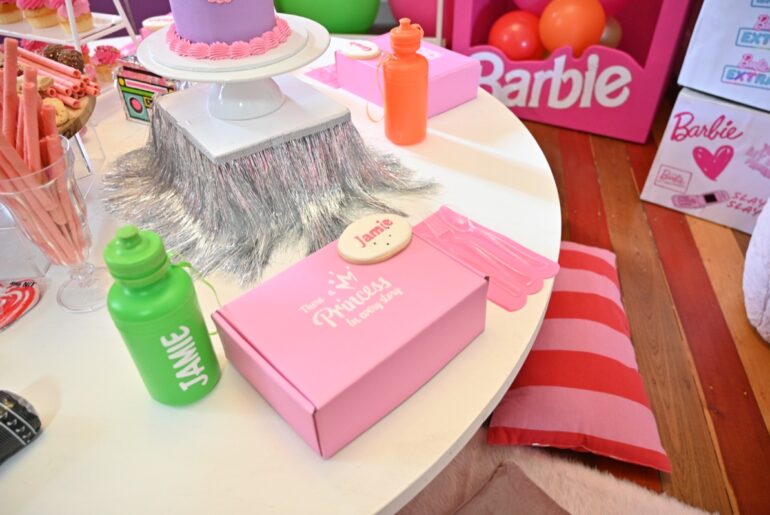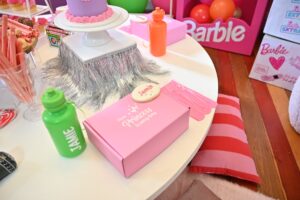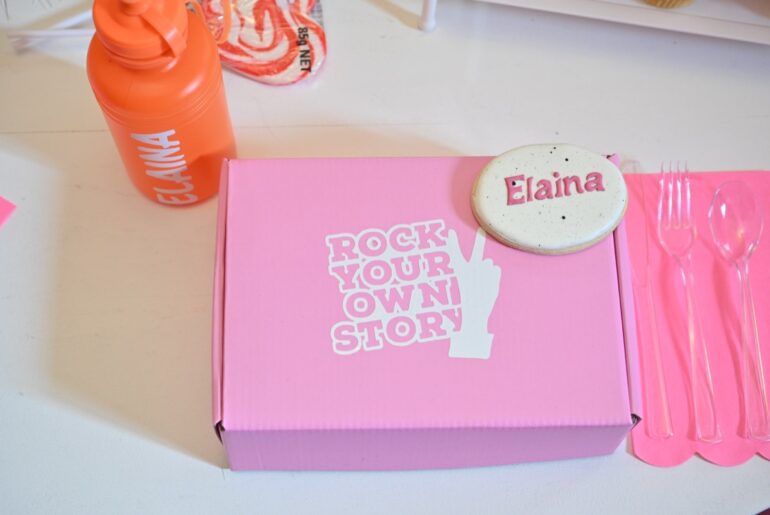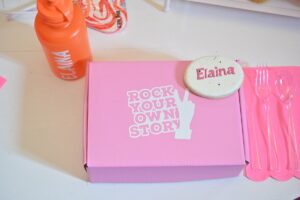 Details from the Barbie Extra Party Theme
One can never get enough of a Barbie party! So when CottonOn released their Barbie EXTRA clothes range around about the time of the 2021 lockdown, we knew we definitely had to grab our girl gang and get shooting.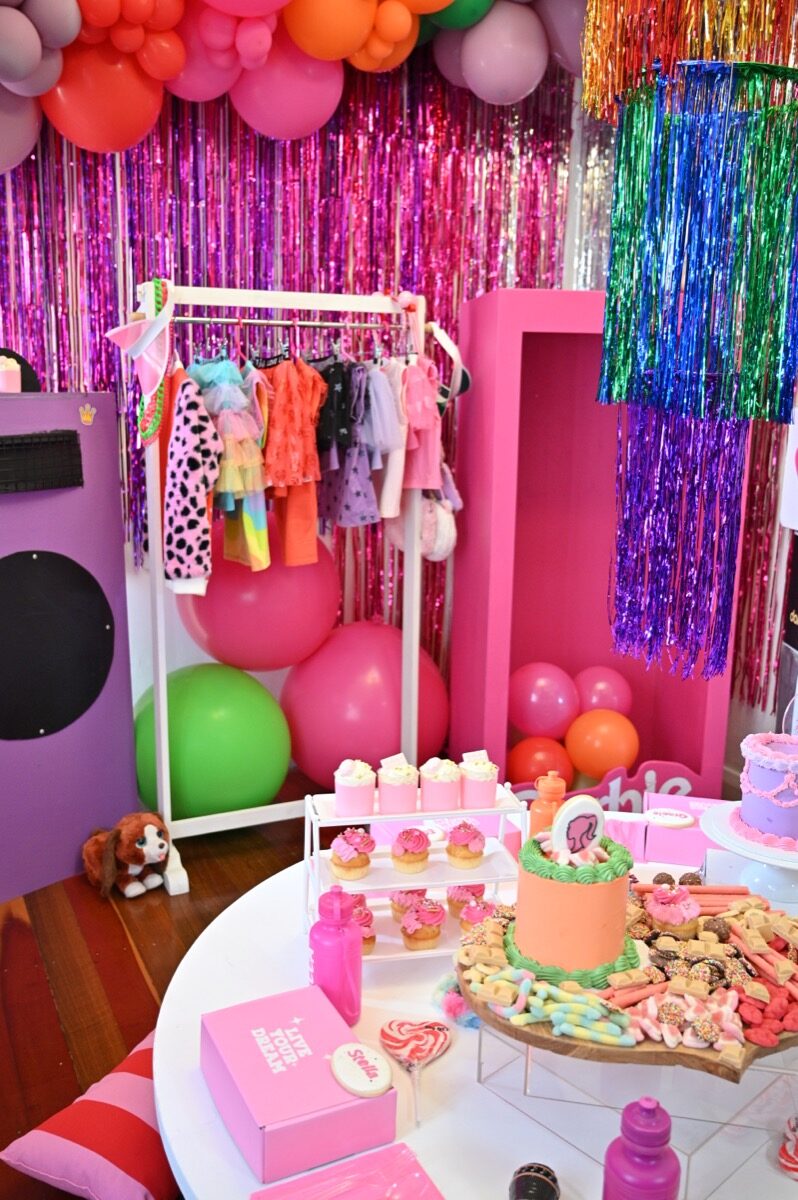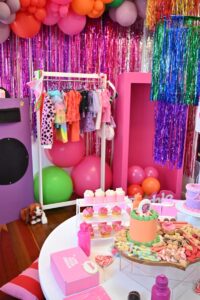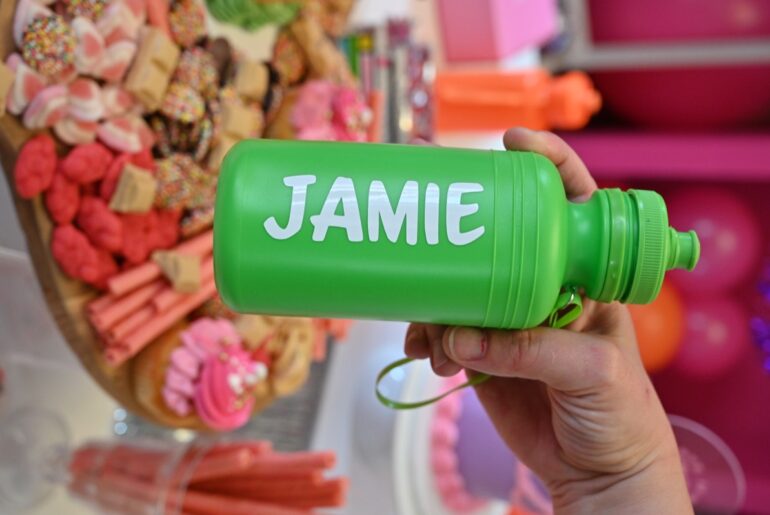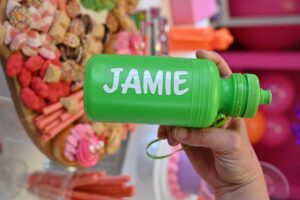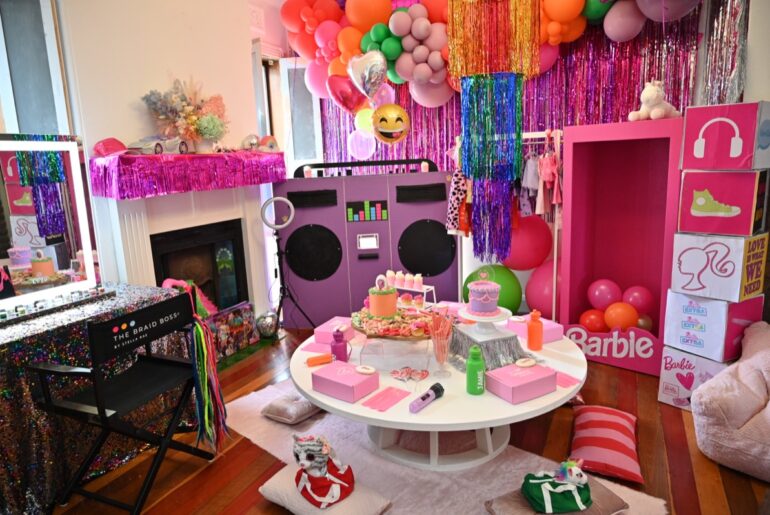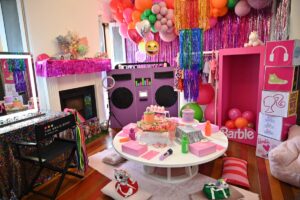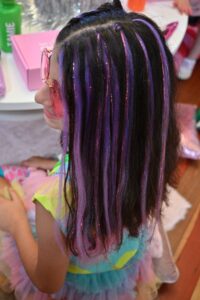 After having to postpone twice due to spicy flu (thanks but no thanks COVID), we were ready to rock! Rather than the traditional pink, we wanted to pay homage to the fun, colour and message that Barbie conveys. Including some retro elements was also a must, because Barbie just has that nostalgic effect on all of us! Lots of bright colours, a life-size boom box and a Barbie box lay the foundation for our backdrop.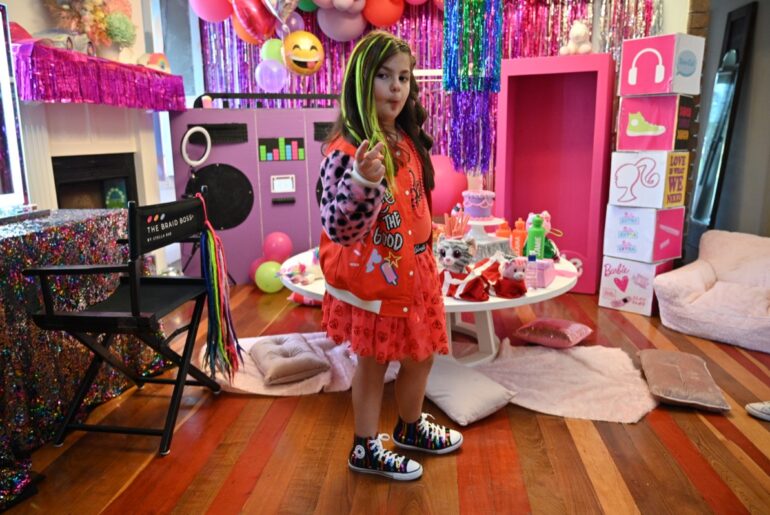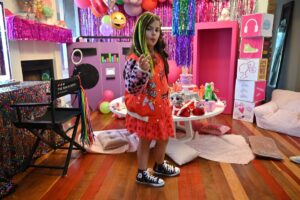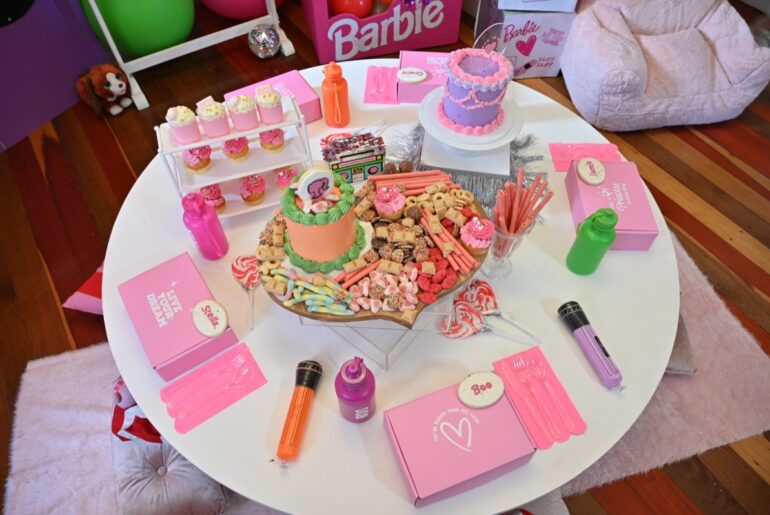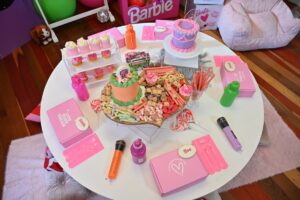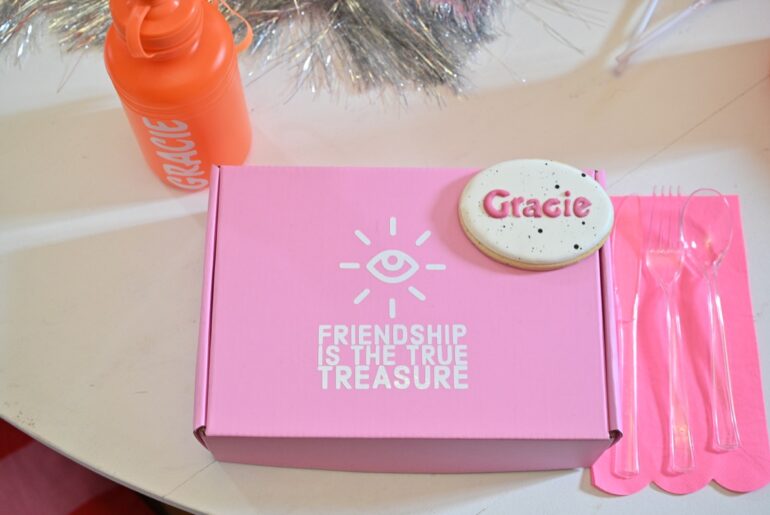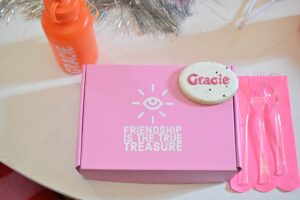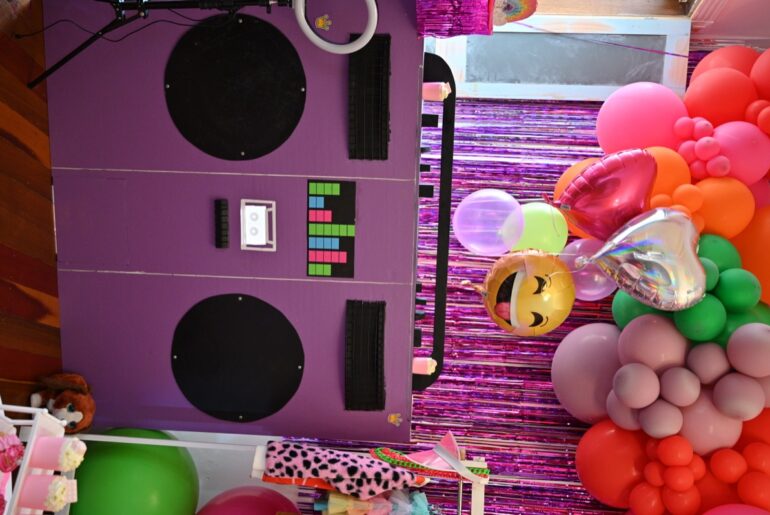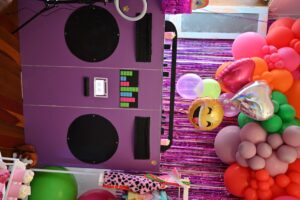 Now no outfit, especially when it is EXTRA is complete without coloured hair and braids, thank you to Sydney's queen of braids The Braid Boss! With each little one dressed in their outift and hair done, it was time to sit down to a table of desserts!
Planning a Barbie party? Find more Barbie party ideas here!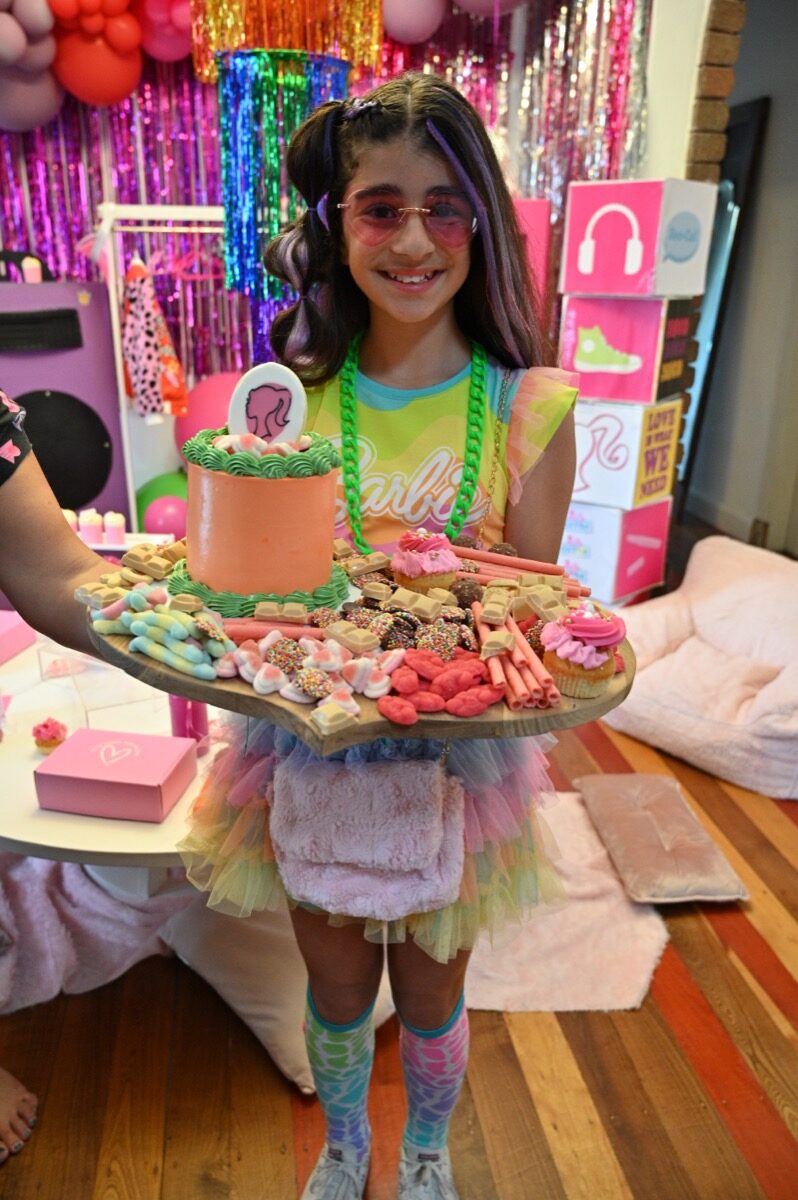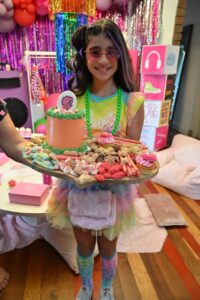 Our Cricut got a workout on this shoot, which was super exciting as each girl got a Barbie quote on their meal box and a personalised bottle.
So many smiles, fun and happiness…oh to be a kid again!
Vendor Credits
Concept, styling + candy graze @confettifair
Photography + hair braids @thebraidboss_
Balloons @events_by_vg
Personalised cookies @sunflourcookiessyd
Pipped vintage mini cakes @cakedbyzena
Cupcakes + dessert cups @sweet_petites_official
Boom box, picnic table + Barbie box @benchandtable
Foil curtains, microphones, foil chandelier, small duffle bags + drink bottles @discountpartyau
Vinyl quotes on catering boxes + vinyl names on bottles
(Confetti Fair used Cricut Joy) @cricut_anz