One of our favourite creatives, Cassie of Bedford Photography recently worked on a styled shoot in the Sydney beachside suburb of Cronulla. Teaming up with Amanda Knapton, a local Marriage Celebrant who has been planning pop up elopements and 'mini weddings' for the last 8 years, they pulled together a stunning Autumn Surfside Wedding! The shoot was the perfect way to showcase Pop up Elopements!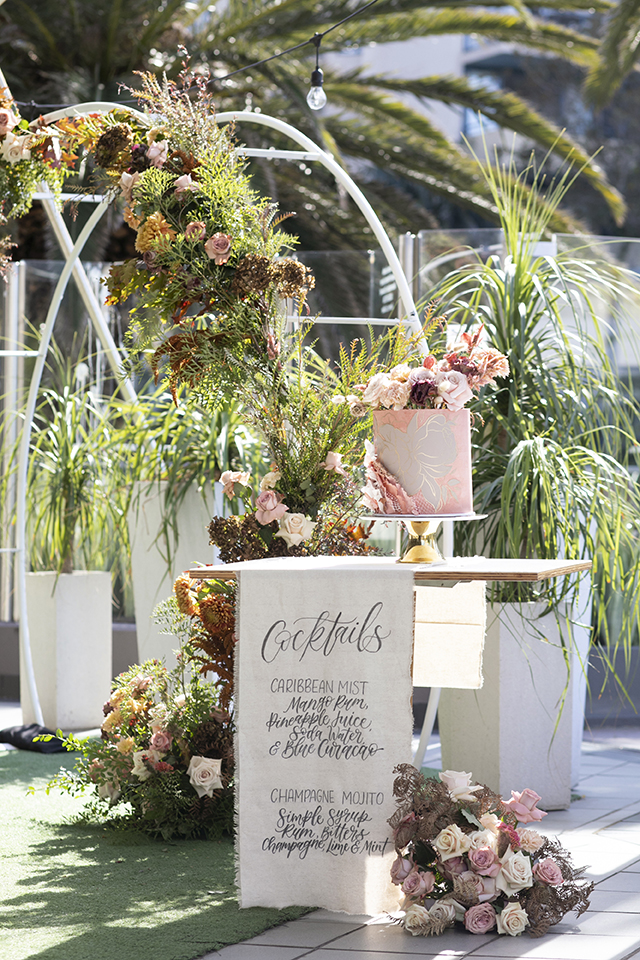 Of the idea behind the shoot, Amanda said that she had recently noticed, that "there is an overall trend towards minimalism and simplicity, and that goes for weddings too".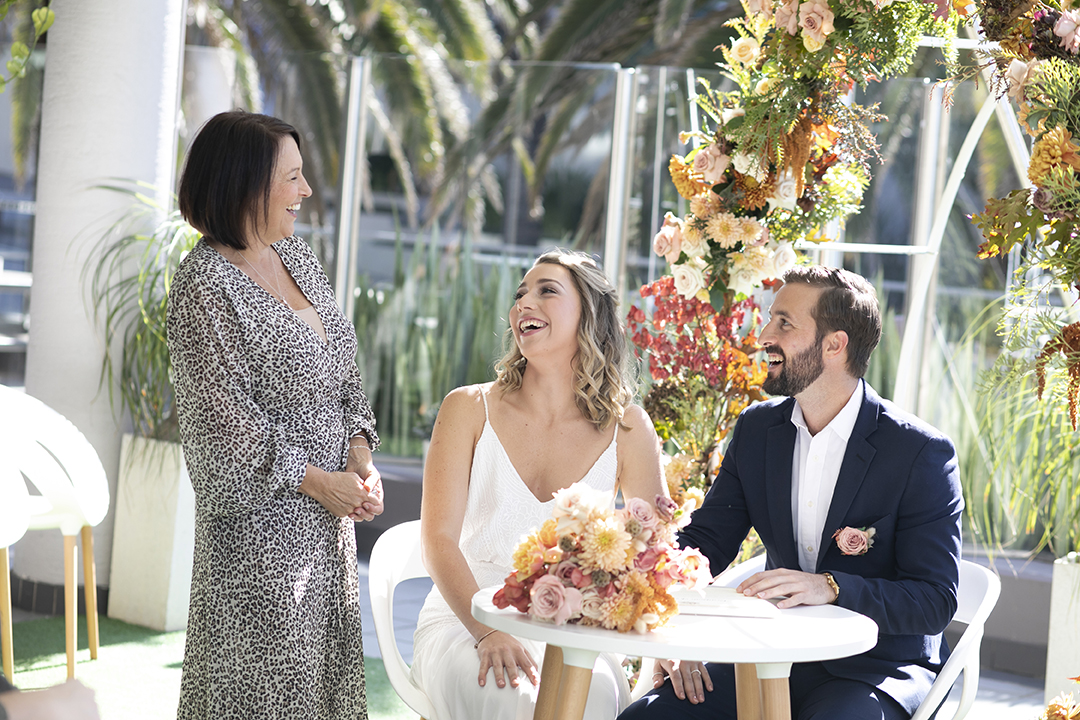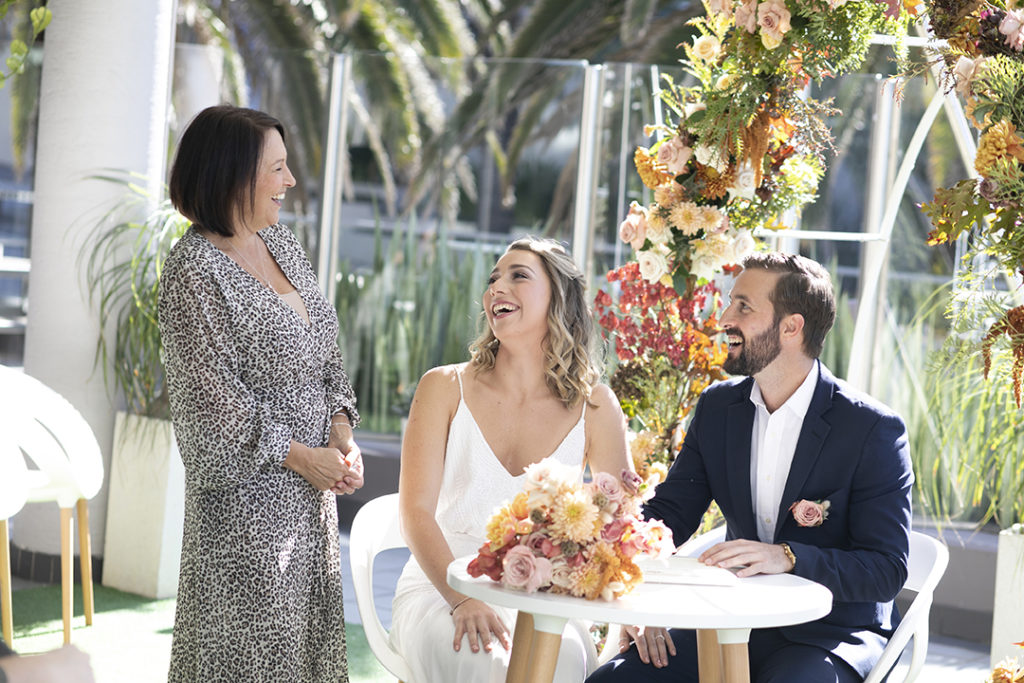 "Planning a traditional wedding takes a great deal of time and energy," Cassie added, "So many people are overwhelmed just dealing with the pressures of day-to-day life; they simply don't want the added stress of orchestrating a large event".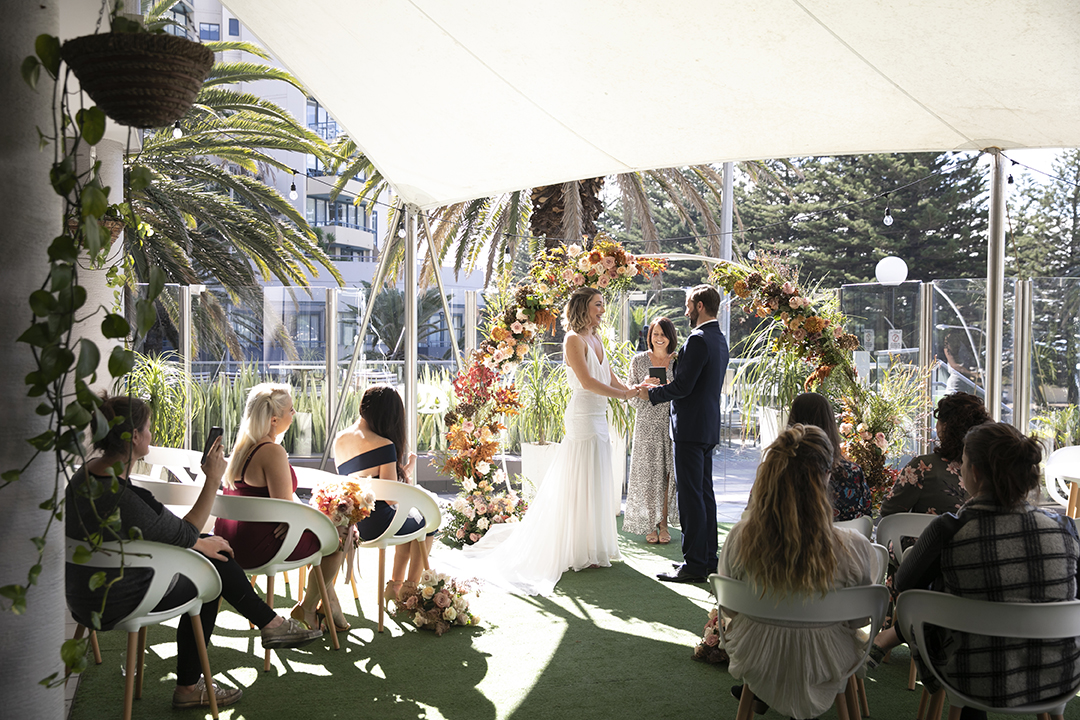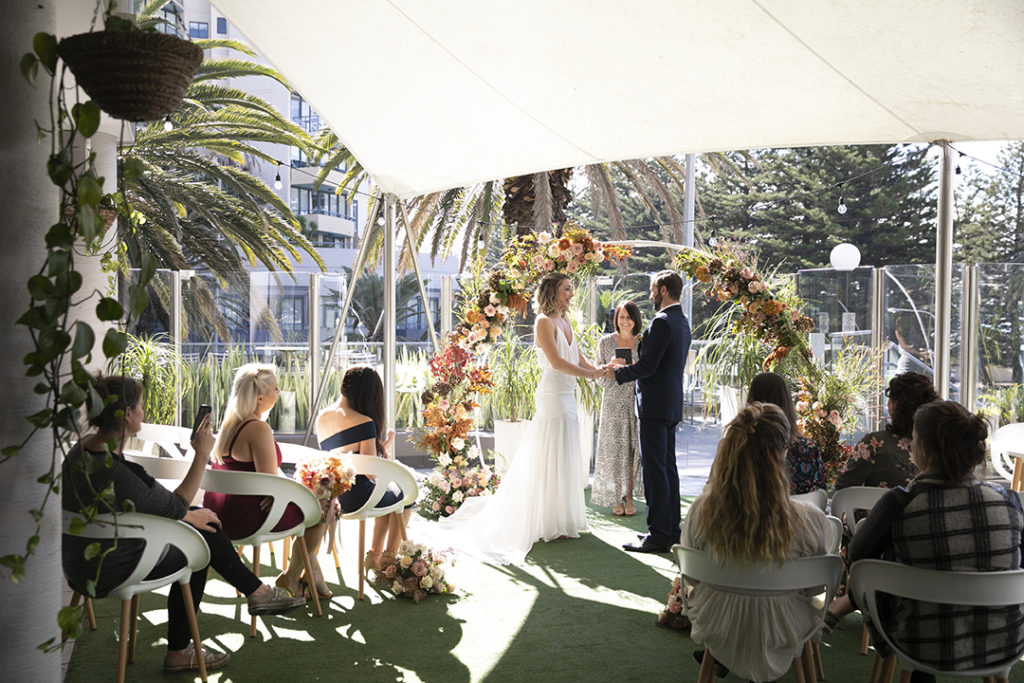 Thus the idea for the Autumn Surfside Wedding was born; a laid back, yet beautifully styled wedding. The team created a magical and elegant wedding ceremony, whilst keeping the day intimate and fun.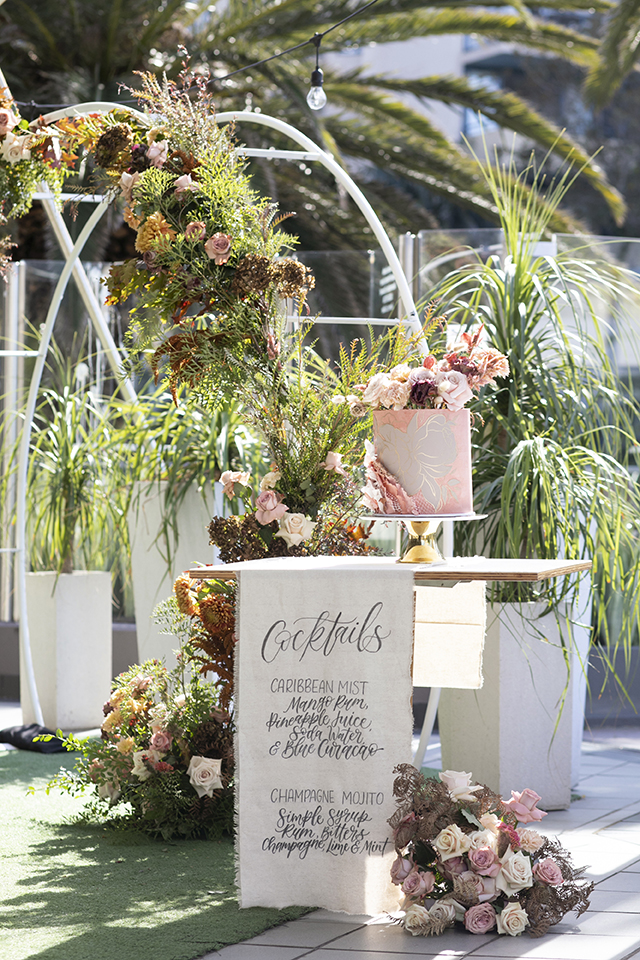 The Red Radish Terrace at Rydges Cronulla Beachside was the perfect venue to cater for the beautiful day. In fact, Rydges Cronulla is a perfect location for romance in coastal, beachside style.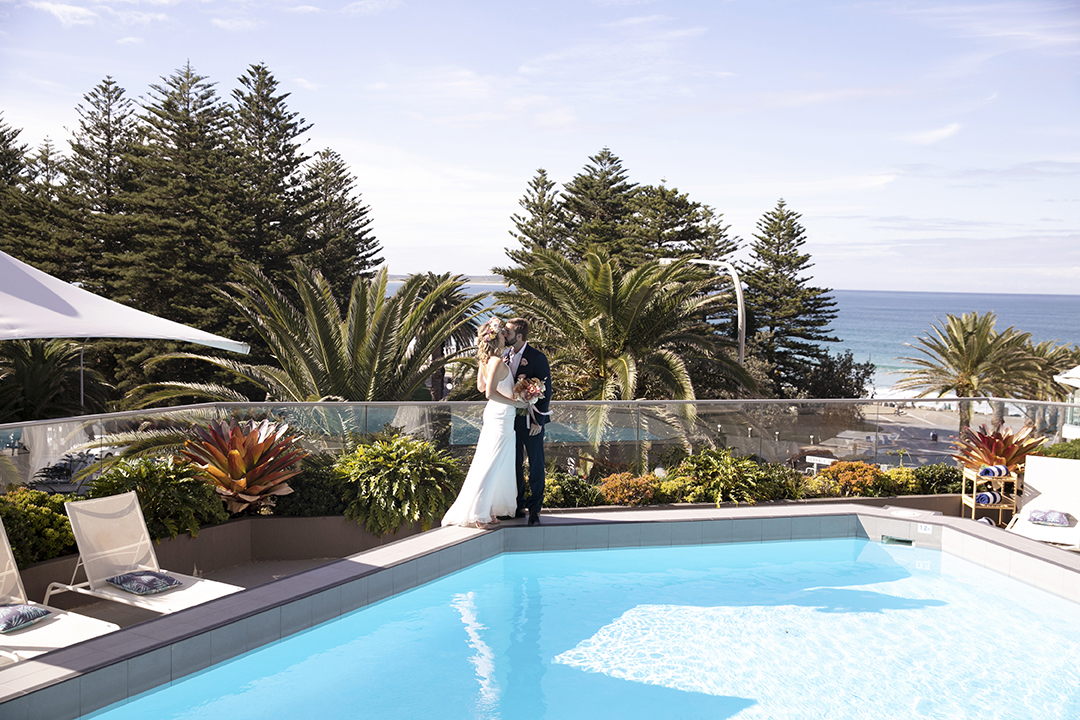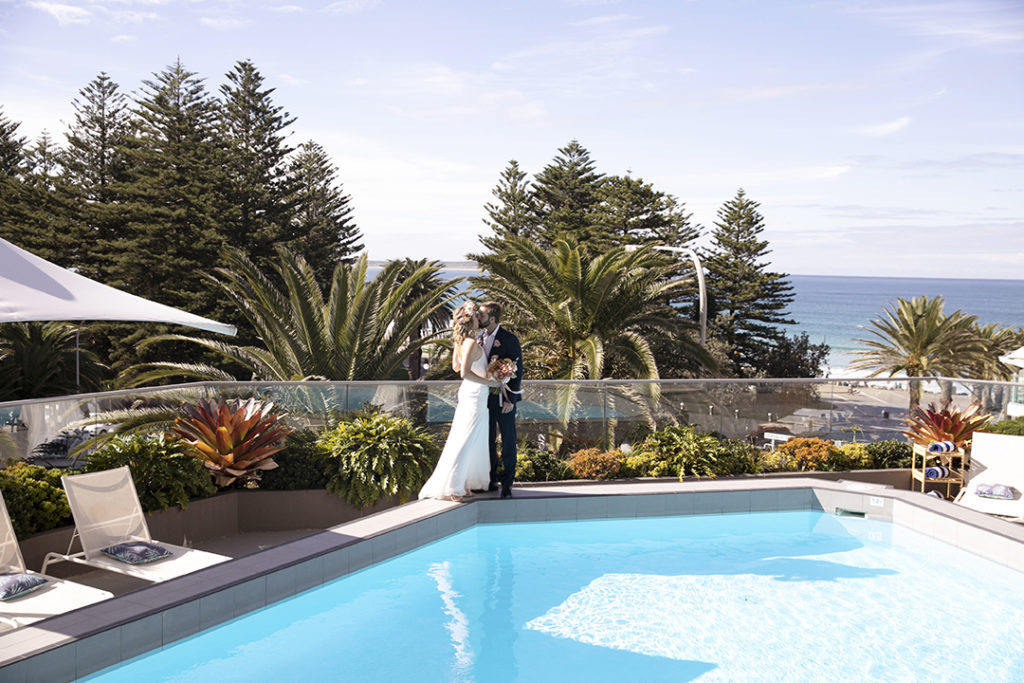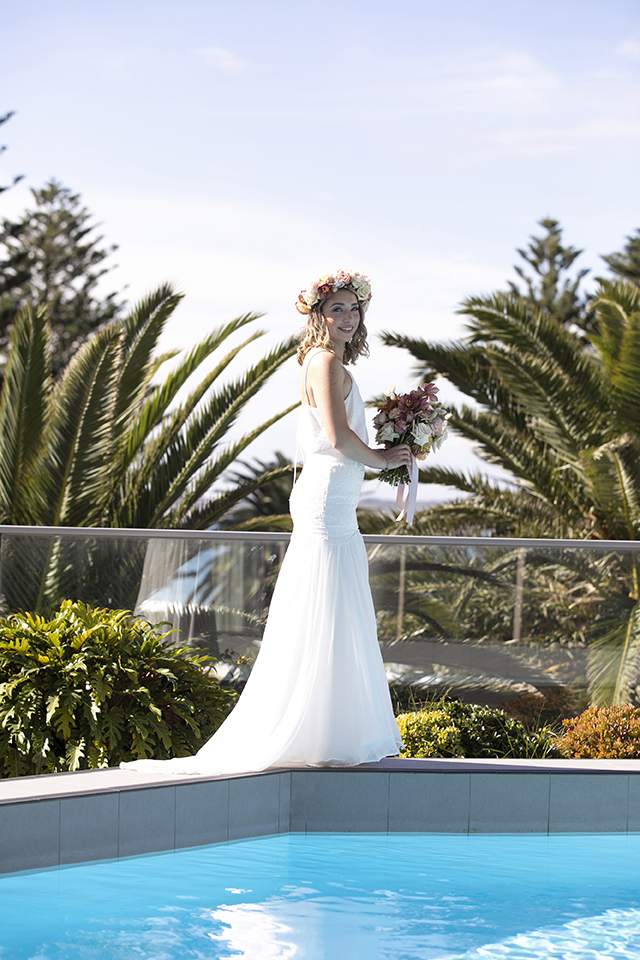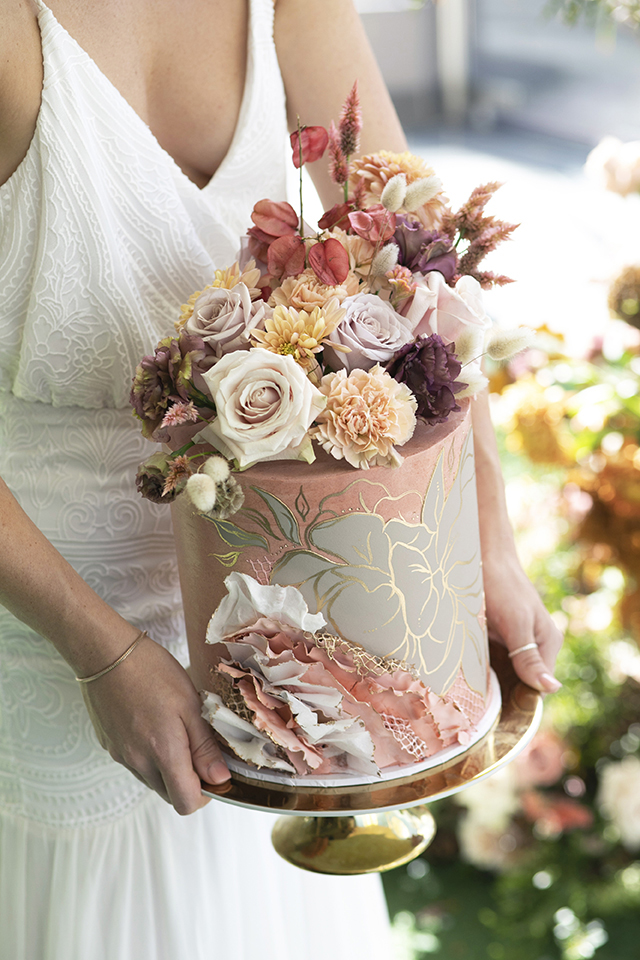 Styling and floral guru Yolande from Floral fix, brought her creativity and imagination together creating the most breathtaking arbour which framed the Bride and Groom.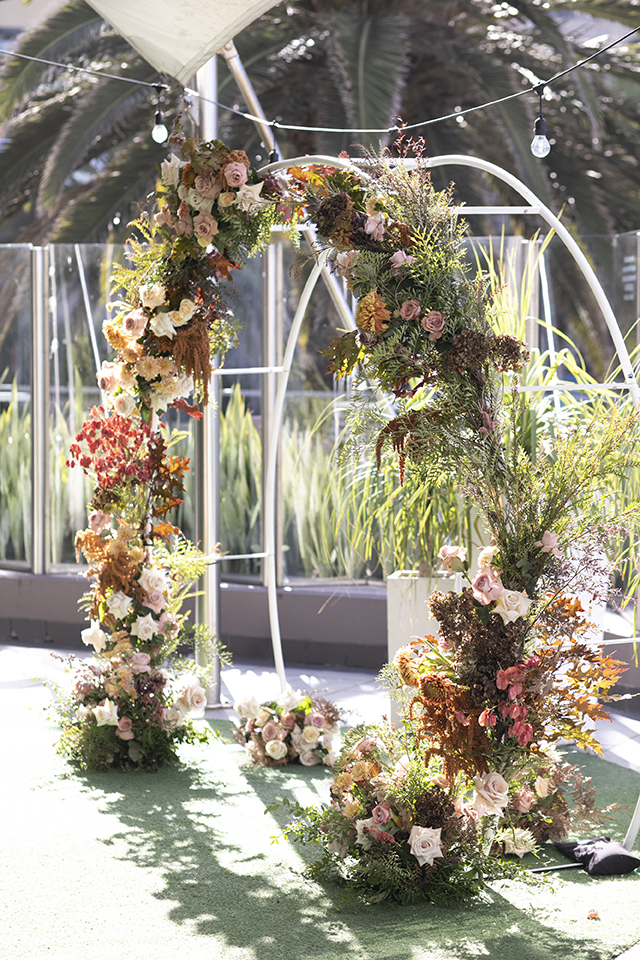 Yolande took inspiration from Autumn tones in the Mountains, combined with a surfside backdrop, creating a magical display of varied tones rich in yellows, toffees, oranges, reds, oranges and every hue in between. "I wanted to recreate an Autumn's day in the mountains, contrasted against the warm blue tones of the ocean, using a gorgeous array of unexpected blooms and lots of textures and foliage".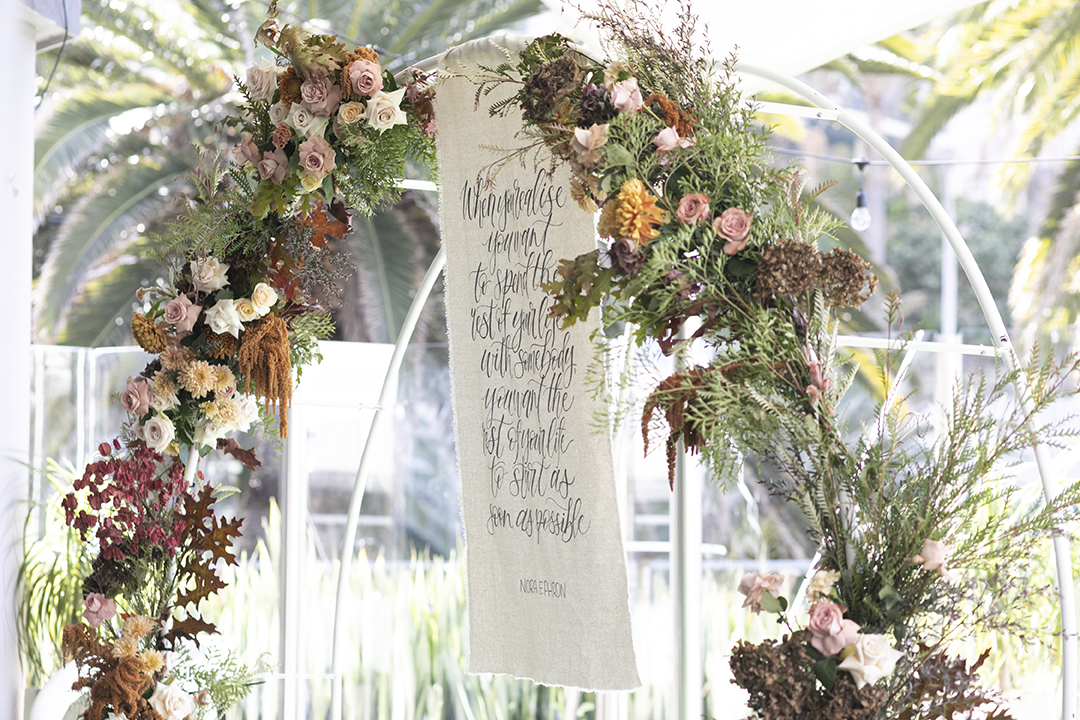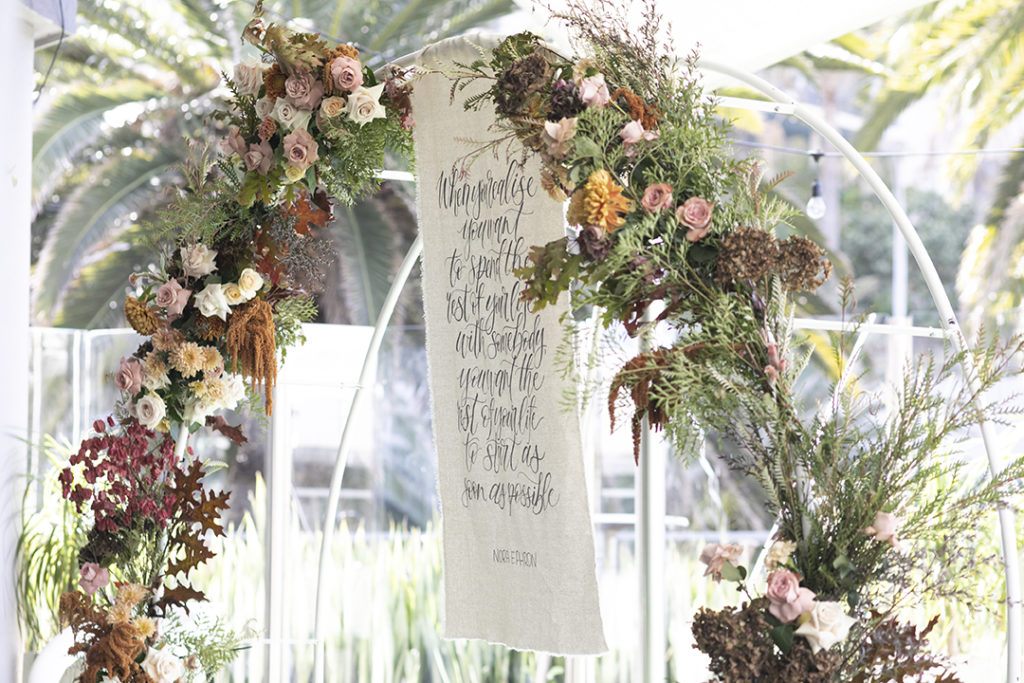 Yolande continued, 'After many years of blush and crisp white colour palates for weddings, in 2020 we will see a shift to muddy tones and lots of dried flowers and foliage being incorporated into the floral displays'
Amanda, as Marriage Celebrant – crafted an intimate and personalised wedding ceremony, setting the scene for a fun and relaxed vibe for the rest of the day.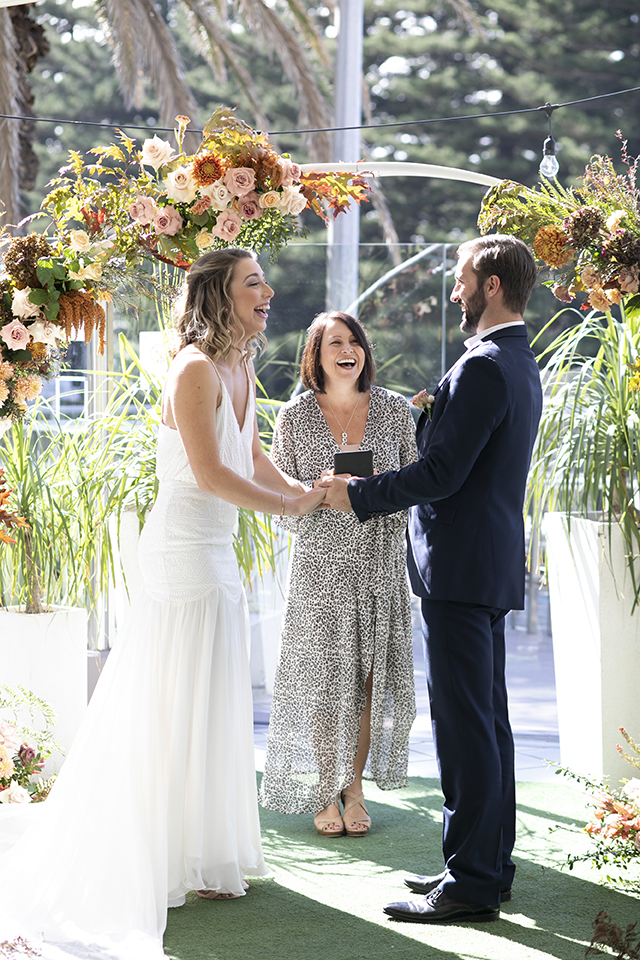 All the amazing images were captured by the very talented Cassie from Bedford Photography. Cassie's creative flair seamlessly captures all the special moments, creating images with integrity and something extra special that is unique to your story (and also her talent for helping you feel relaxed and natural).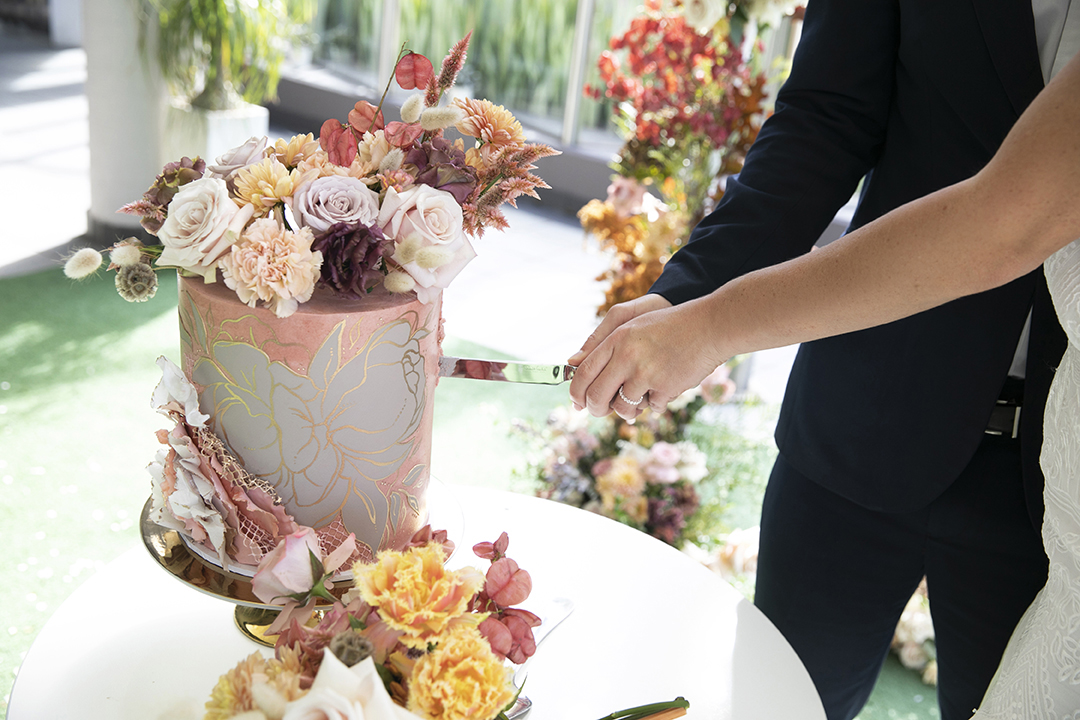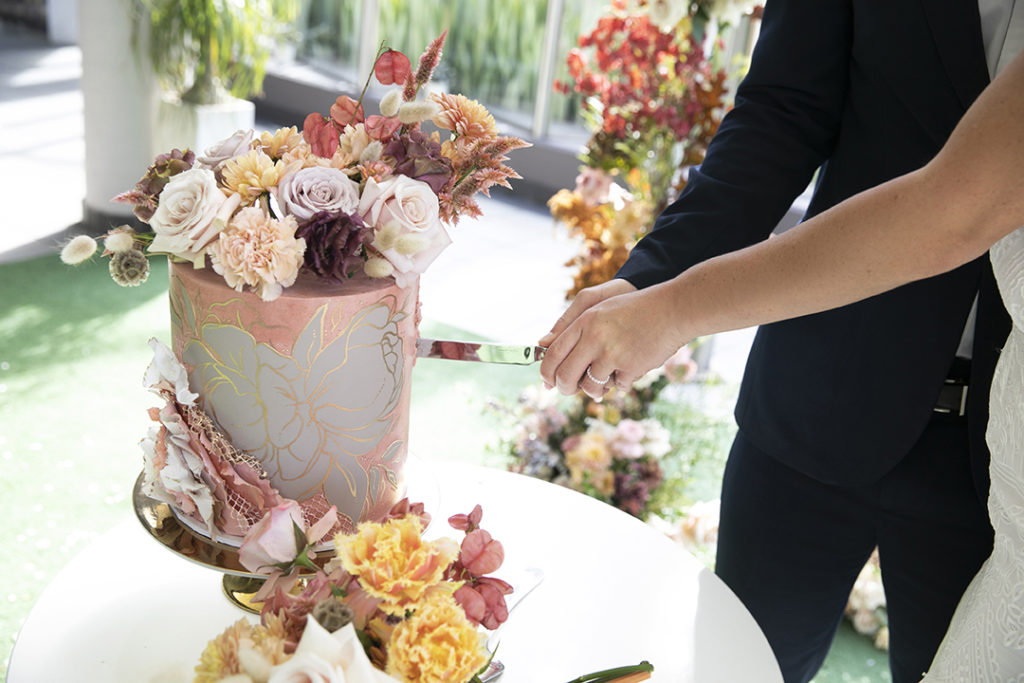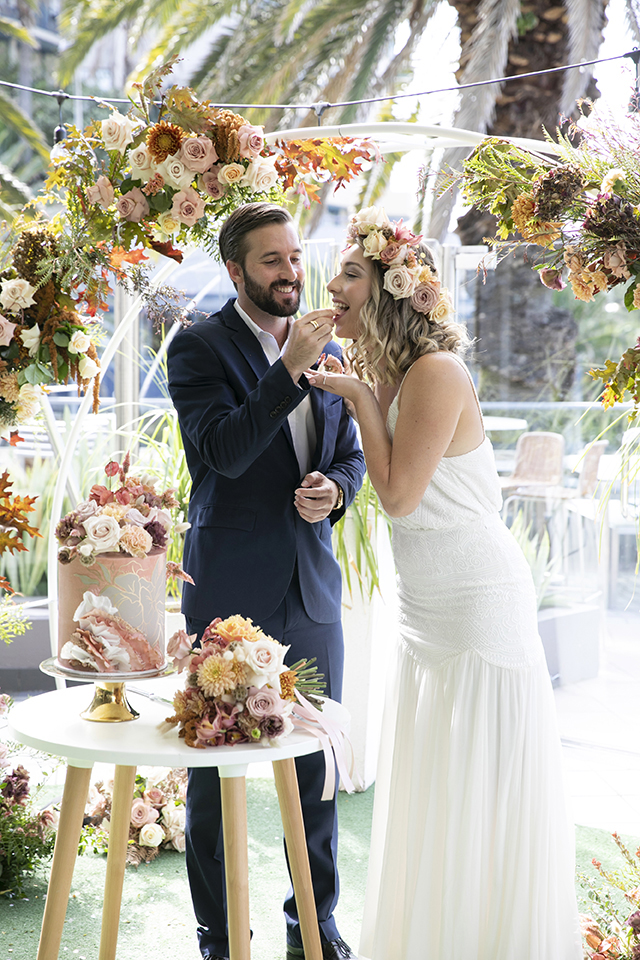 You can find more information on Amanda's pop-up elopements and mini weddings on Facebook here and on Instagram too.
You can also follow Bedford Photography on Facebook and Instagram.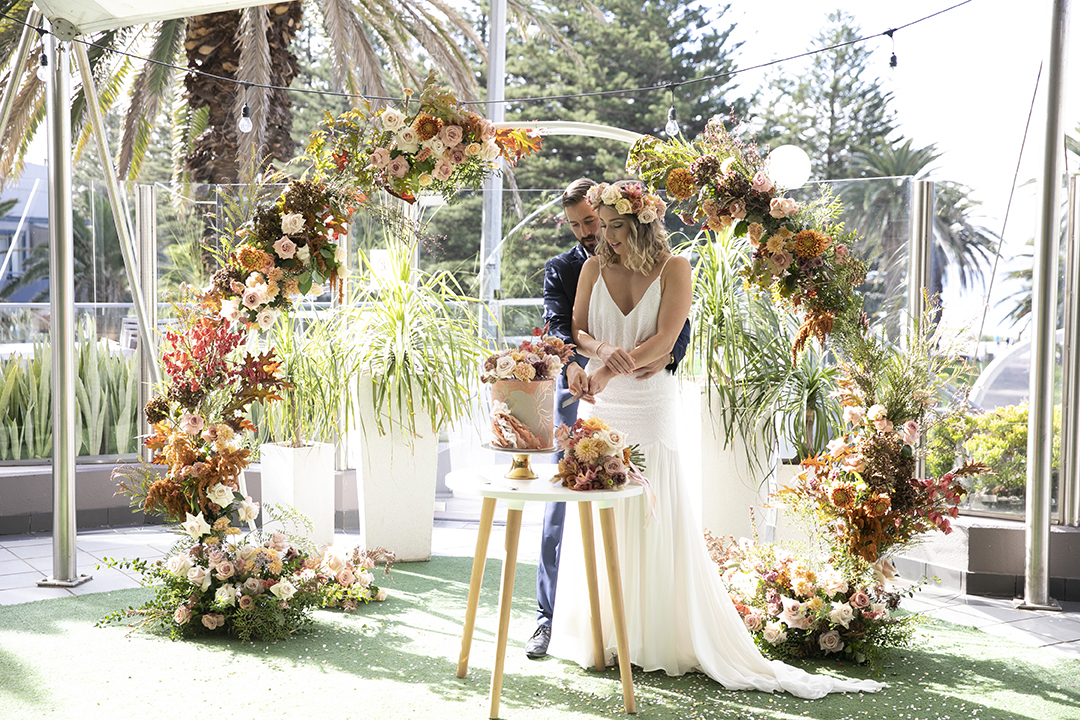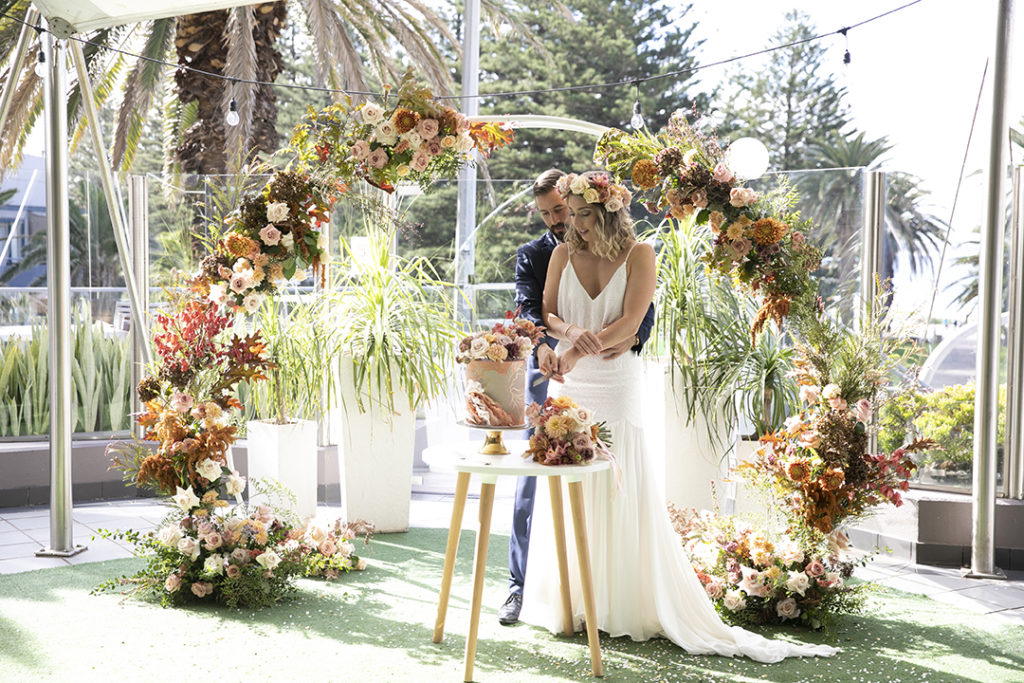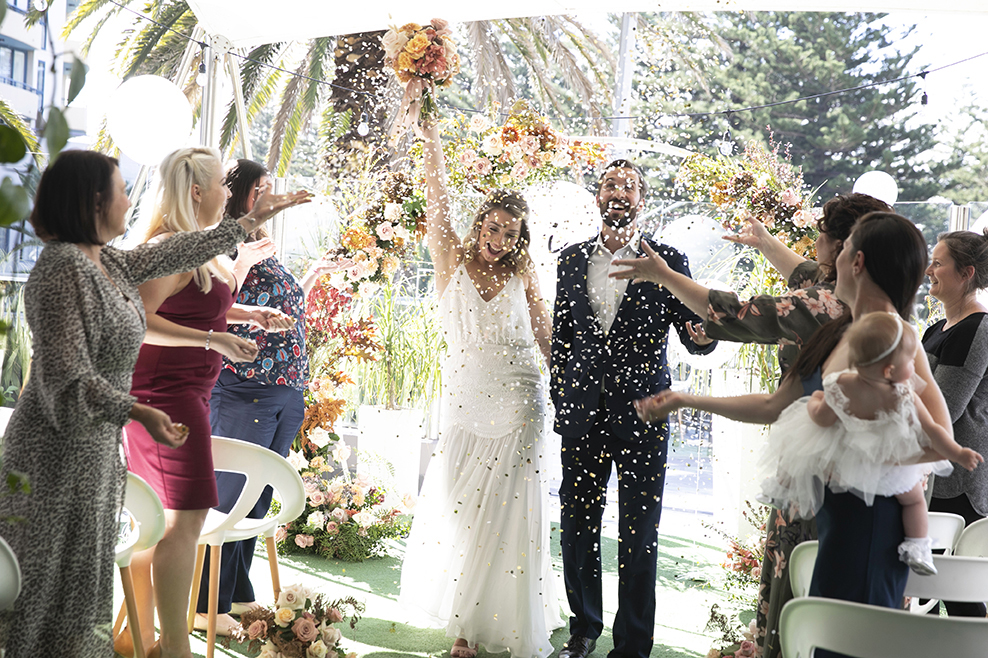 Vendor Credits
POP UP ELOPEMENTS @popupelopements | VENUE @rydgescronulla | CELEBRANT @amandaknapton_celebrant | FLORIST @floral_fix | DRESS @amy_new | HAIR @leanneformicabridalhair | MAKE UP @jessicaamymakeup | CAKE: @sprinklesandcreamcake | BALLONS & ECO CONFETTI @helloballoons_au @ecoconfetti | SIGNAGE: @littlehoothoot | PHOTOGRAPHY @bedfordphotography | MODELS | Rhiannon + Hayden