Our friend Emily of Party Bebe recently hosted the cutest baby shower for her sister Anna! Of course, as always, Emily certainly delivered! She takes us through the details of Anna's baby shower cake bar here. The main focus was the cake bar, but there was also a bloom bar and a 'bump bar'.
The location
Although Anna is now based in Sydney, I wanted to host a baby shower for her in Melbourne to bring together her best friends and close family for a fun-filled afternoon complete with delicious food and wine. The baby shower was hosted at Anna's best friends' house.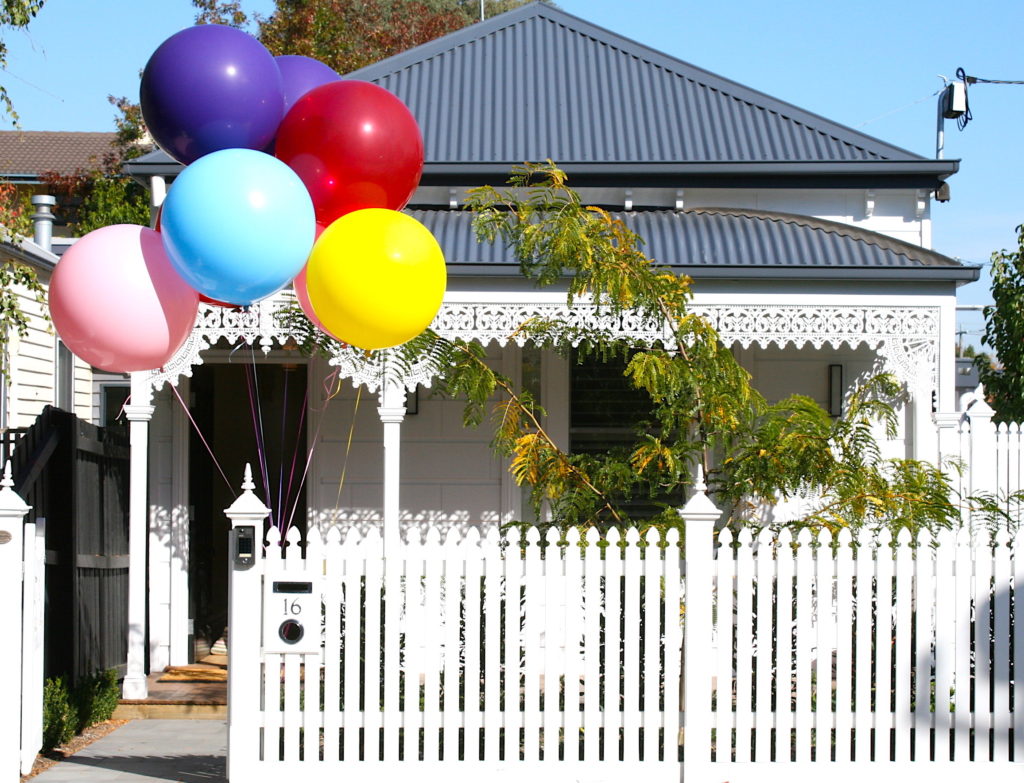 The invitation
As soon as I saw the invitation (designed by Danger & Moon), I knew it was perfect for Anna's Baby Shower. Annette at Danger & Moon also designed three custom menus for us. One for the Cake Bar, one for the 'Bump Bar' and one for the take-home treats. Danger & Moon designs custom party and event for all occasions.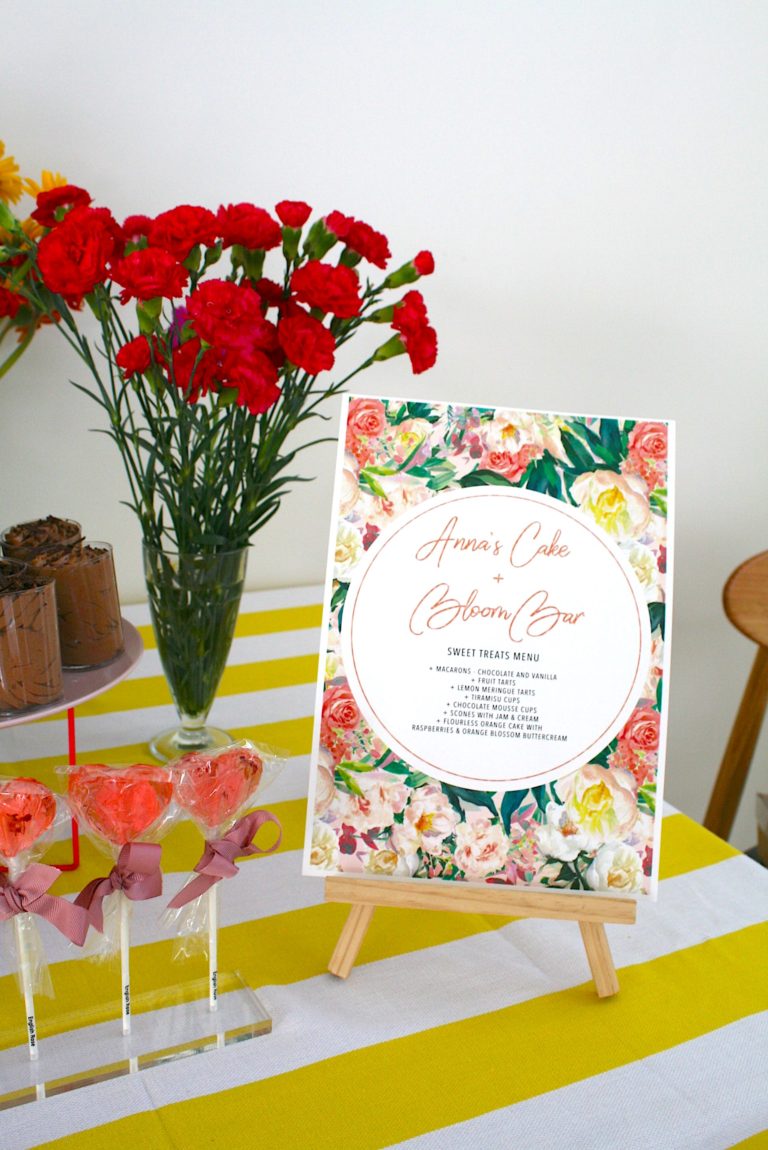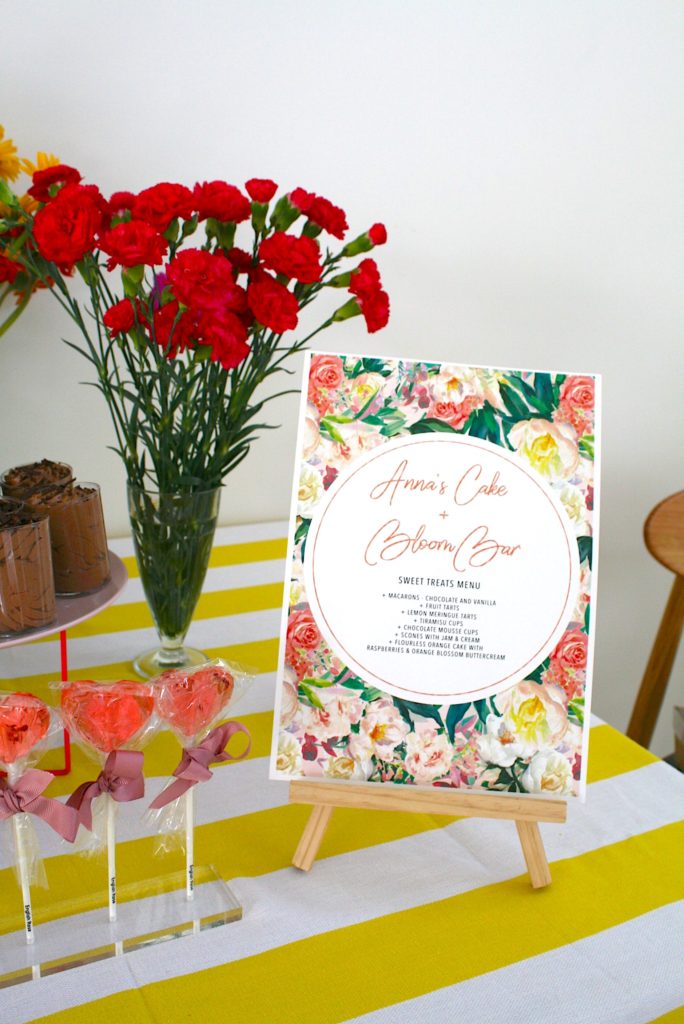 Burger Cart
Anna doesn't usually eat much meat, but since her pregnancy, it's all she's wanted! So I knew a Woofy's Burger Cart would be well received by the mumma-to-be! It was such a hit with Anna's guests, and the burgers and fries were absolutely delicious! Woofy's offers savoury food carts, ice cream carts, coffee and drink carts for both private parties and corporate events in Sydney, Melbourne and Brisbane. For our party, we had a choice of serving either burgers, hot dogs or tacos and fries. We went with cheeseburgers and fries and they were SO good!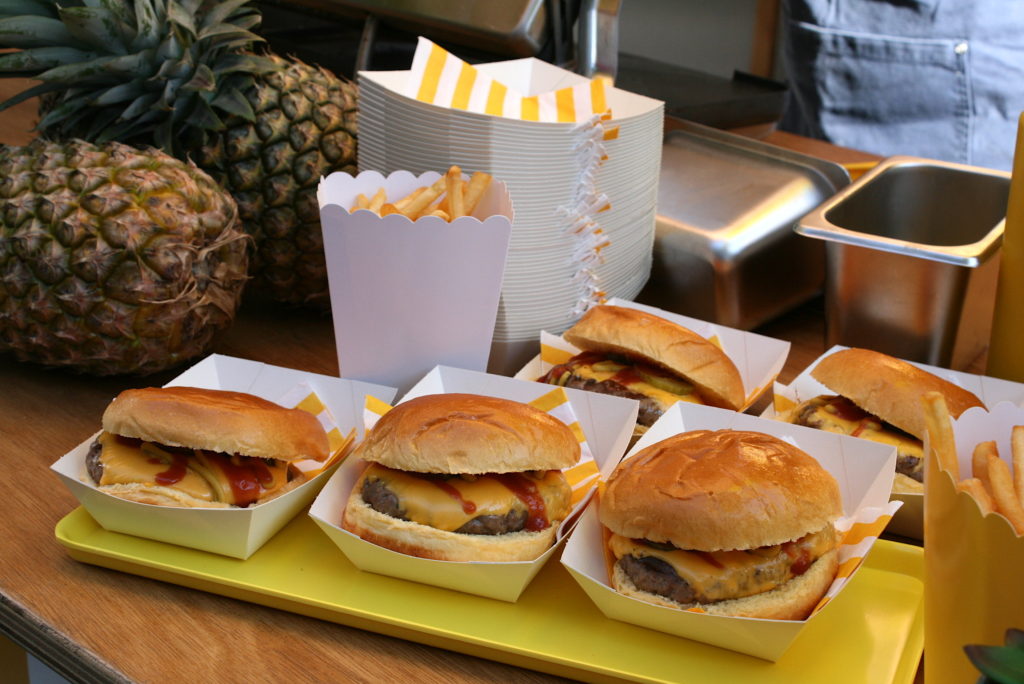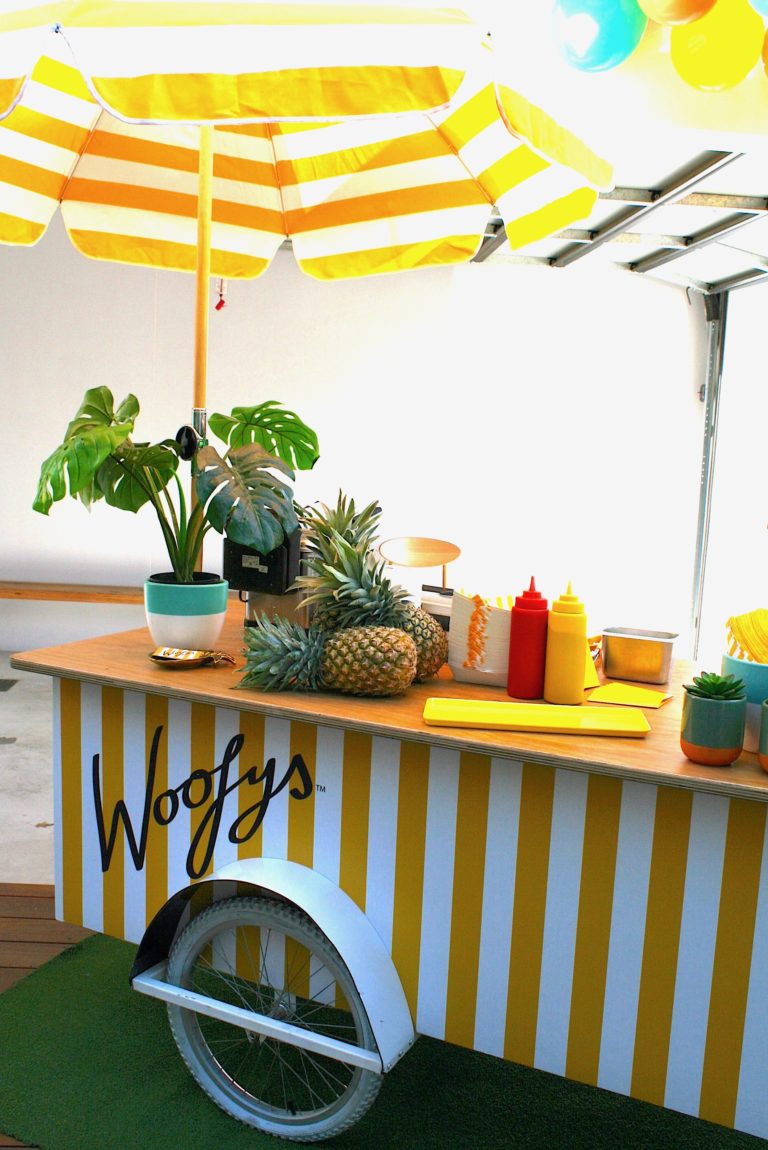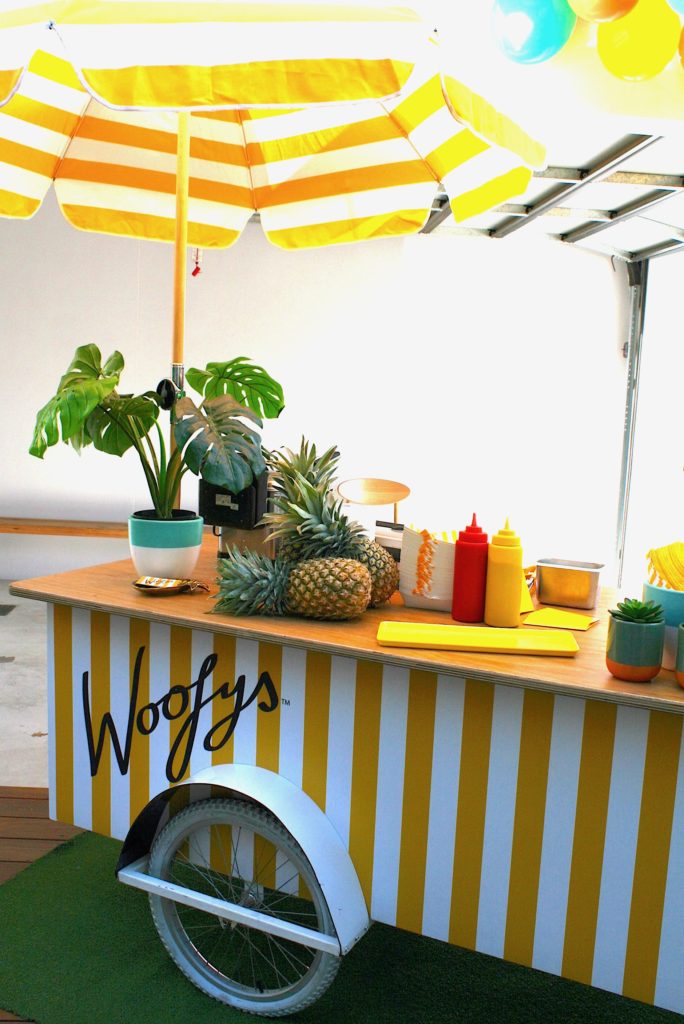 Décor
For decorations, we carried the floral theming from the invitation through but also wanted to add pops of fun and bright decorations to match Anna's personality. The amazing jumbo balloon bouquet that greeted guests on arrival was from Lombard's, as was the balloon garland that we used in the courtyard behind the burger cart. Lombard's also provided the striped straws for the bar, the plates and cutlery and all other party decorations.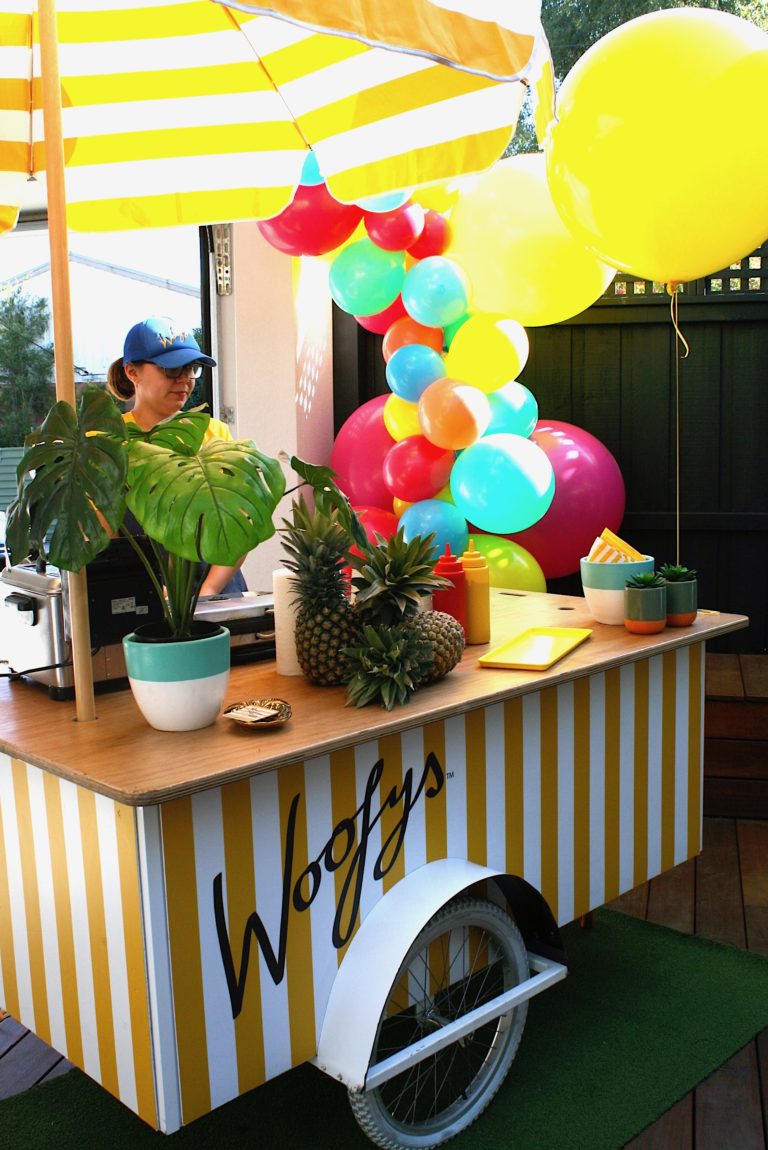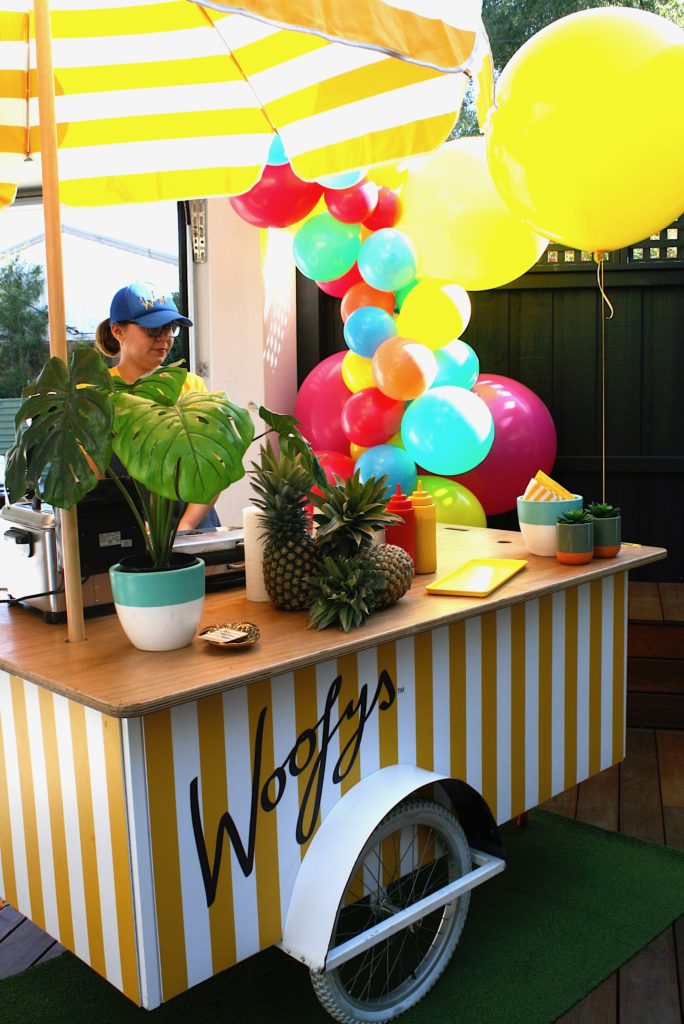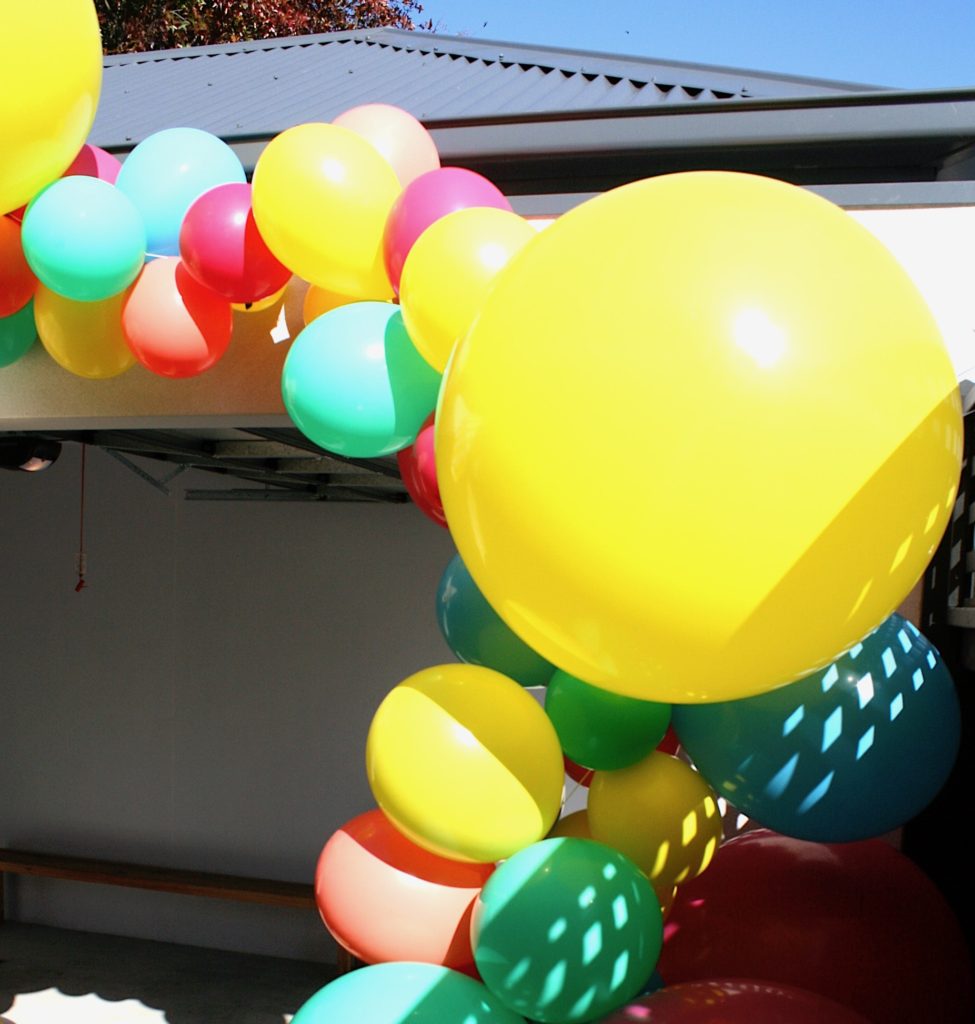 The Cake Bar
According to our Mum and Dad, Anna's first word when she was a baby was 'cake' so, of course, we had to have a cake bar at her baby shower! I found a yellow french stripe tablecloth to match the Woofy's burger cart yellow stripe and filled the cake bar with Anna's favourite blooms and treats. All the desserts were from LaManna Patisserie and were absolutely delicious! We served mini fruit tarts, chocolate mousse cups, tiramisu and macarons, all made by the talented pastry chefs at LaManna. Not a single dessert was left on the cake bar at the end of the party, testament to how amazing they were! The beautiful rose gold cake bar sign and nickname 'Baby Fig' cake topper were custom made by the talented XOXO Design in Perth. These pieces were just perfect for the dessert bar!
The three stunning rose gold cake stands on the cake bar were from Amalfi Décor who offers the most stunning range of stands.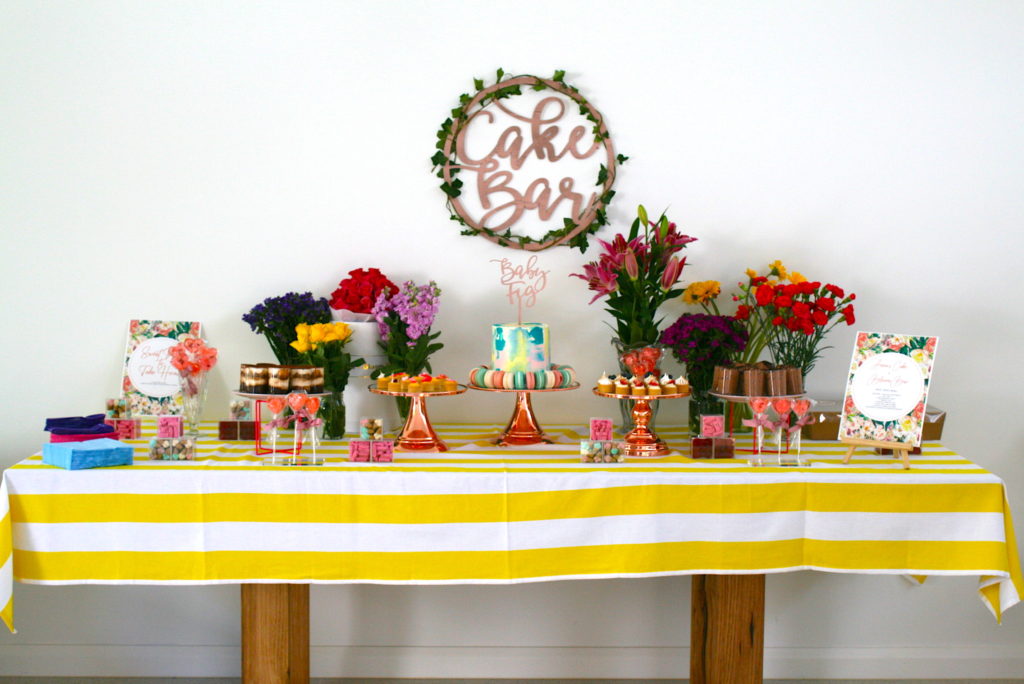 The Cake
The centrepiece of the cake bar was a beautiful watercolour flourless Orange and raspberry cake with orange blossom buttercream made by LaManna Patisserie. This cake was utterly delicious with bursts of orange and tangy raspberry and a cloud-like buttercream!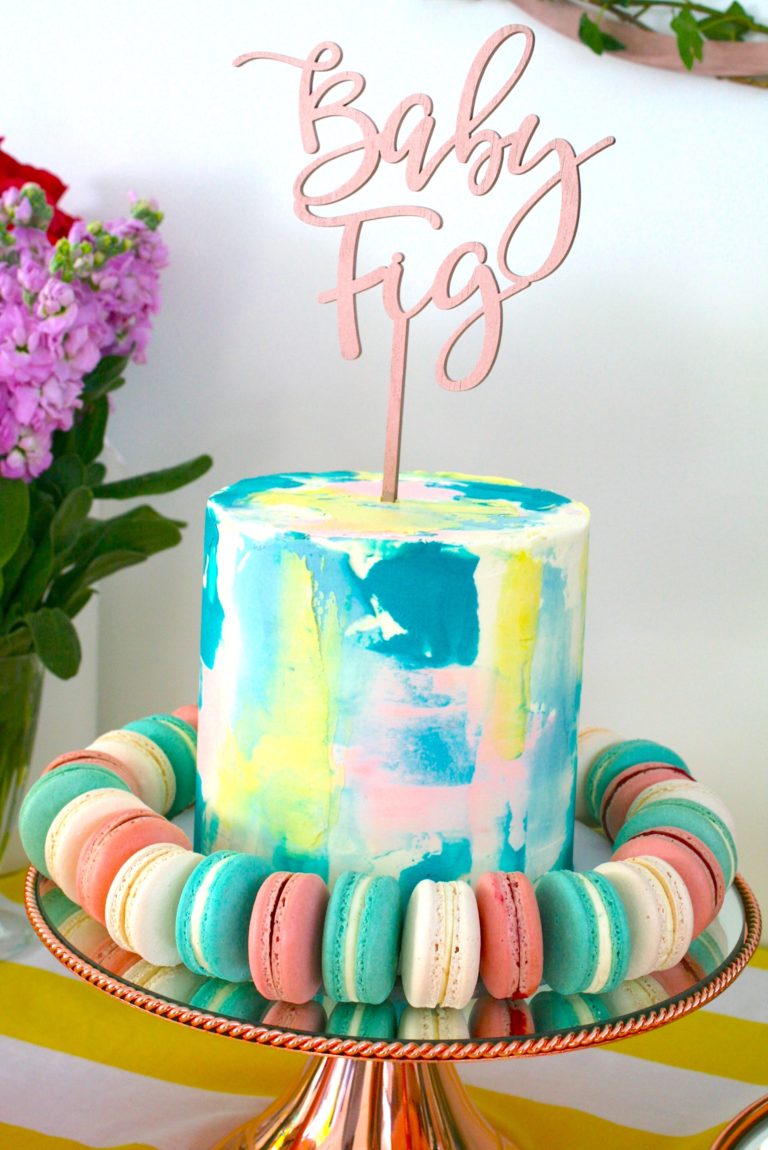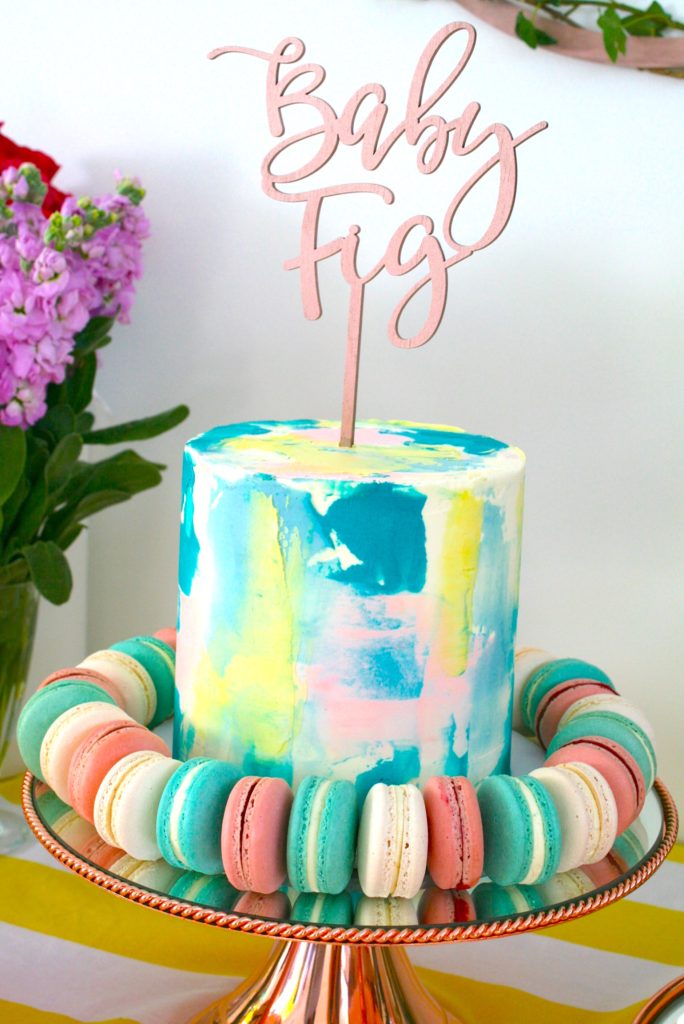 The Blooms
All the stunning flowers on the Cake Bar were from Hailey Paige Flowers who also provided a custom 'Anna's Bloom Bar rose box for the mumma-to-be. The flowers were exquisite and the Rose Box is such a beautiful keepsake for Anna.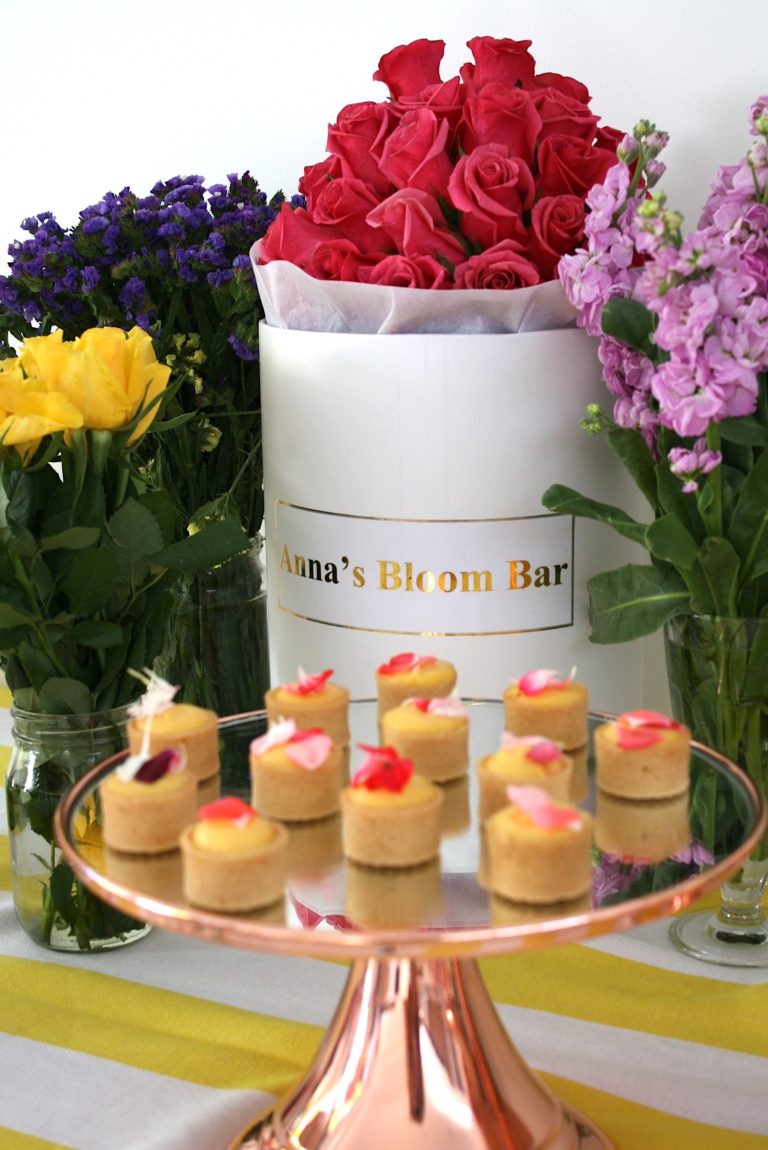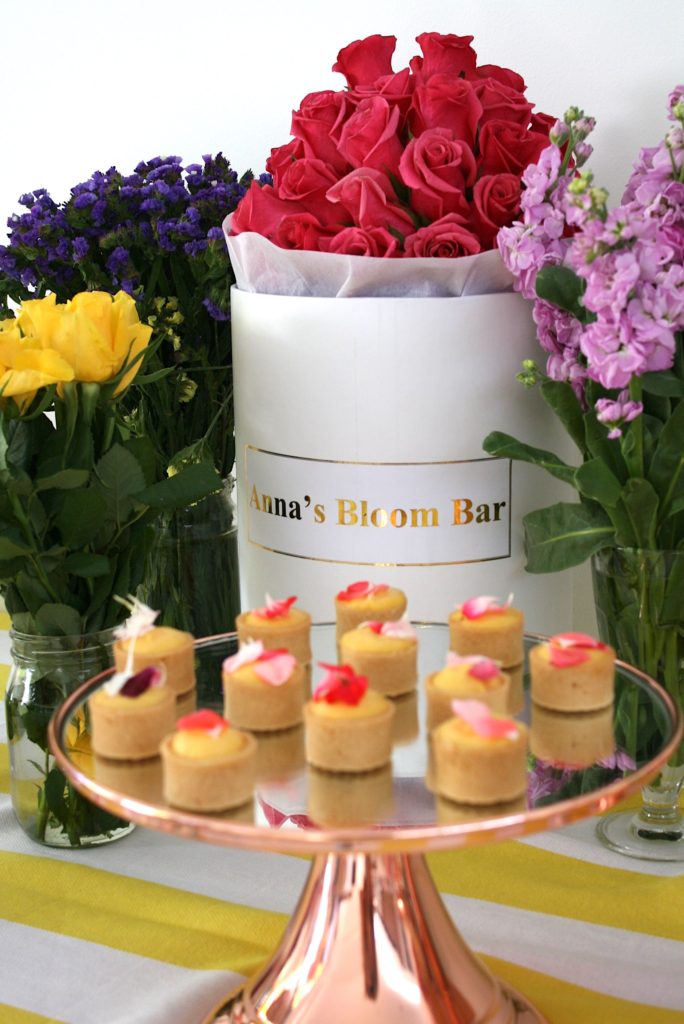 The Bump Bar
For the bump bar, we served Bevi Prosecco Spritz, Calabria Private Bin Prosecco (both from Calabria Family Wines), magnums of Dominique Portet Rose, and for the pregnant ladies, mineral water and juices!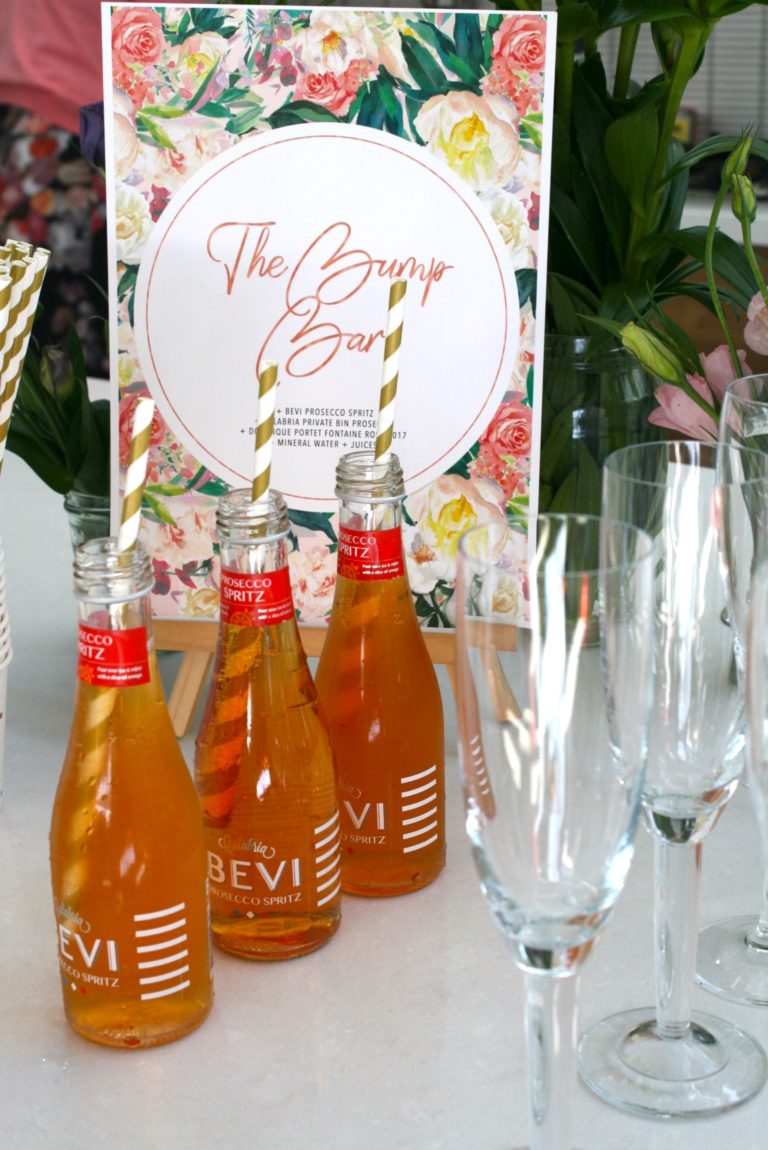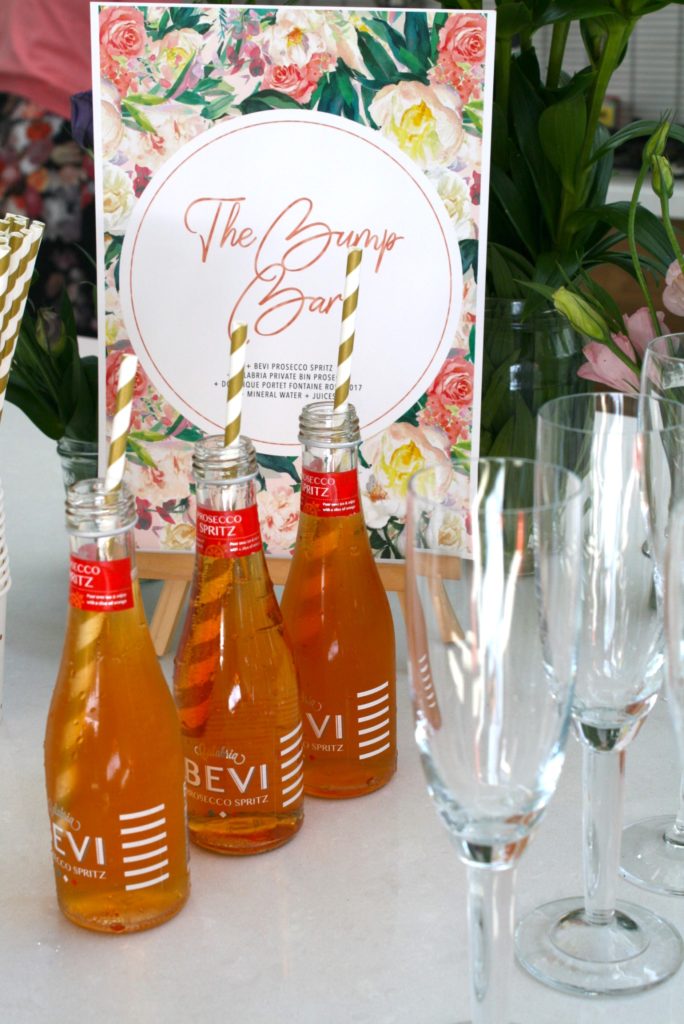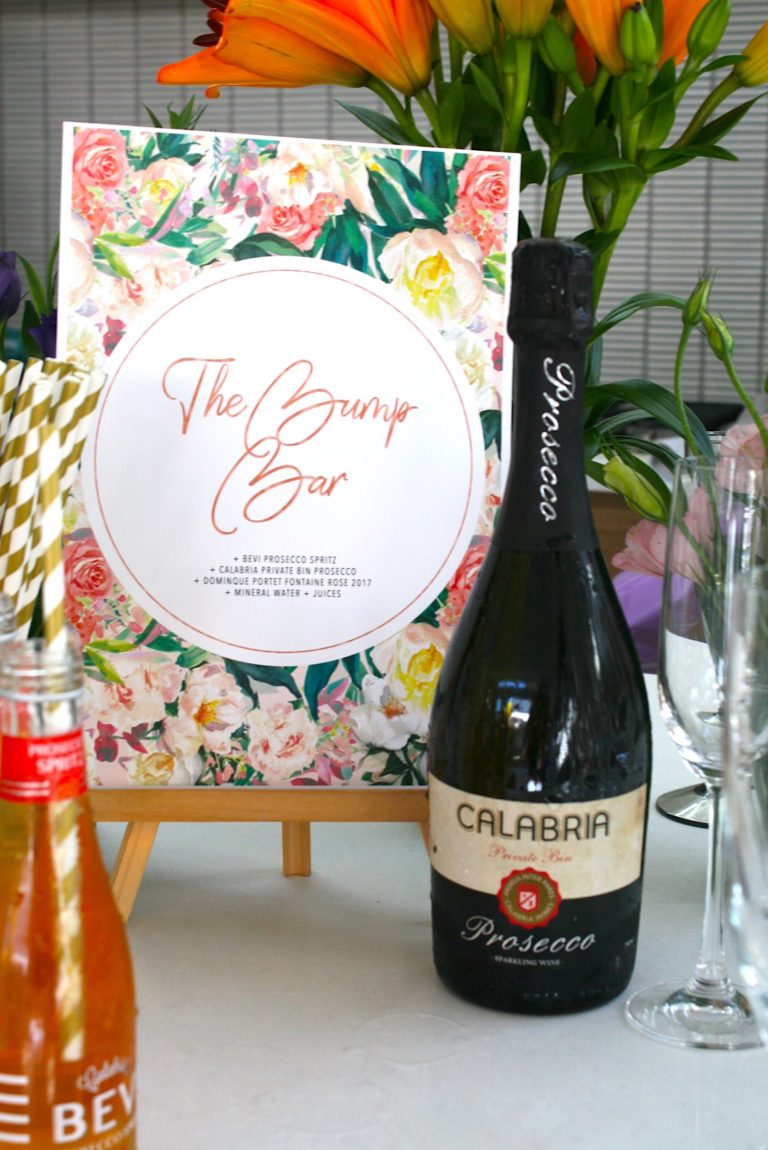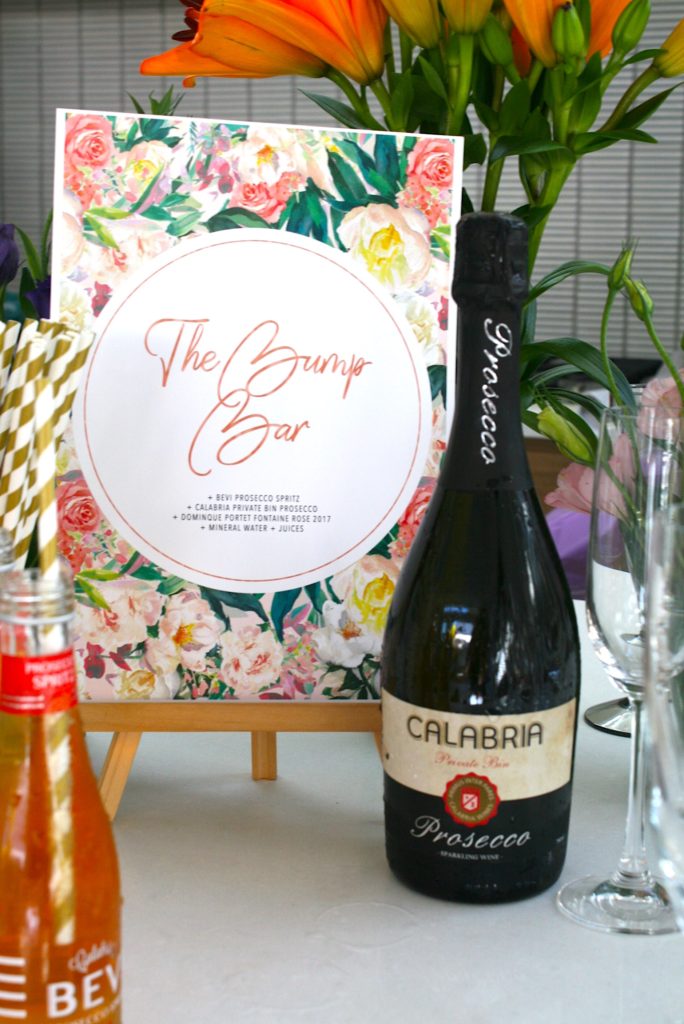 Take-home treats
The cake bar also featured some take-home treats for guests – adorable LETORE lolly cubes and English Rose pink heart lollipops from Sweetie Darling Candy, both of whom are based in Sydney. Sweetie Darling is an Artisan candy store offering adorable lollipops and confectionery. I set up their English Rose lollipops in vintage milkshake glasses and they could not have looked sweeter. LE TORE Sweet filled Cubes were also perfect for the baby shower. We had a choice of four different sweet cubes for Anna's guests to take home and they looked so chic on the cake bar!
It was an absolutely gorgeous day for the beautiful mumma-to-be! Huge thanks to all our amazing suppliers for making it such a special day for Anna!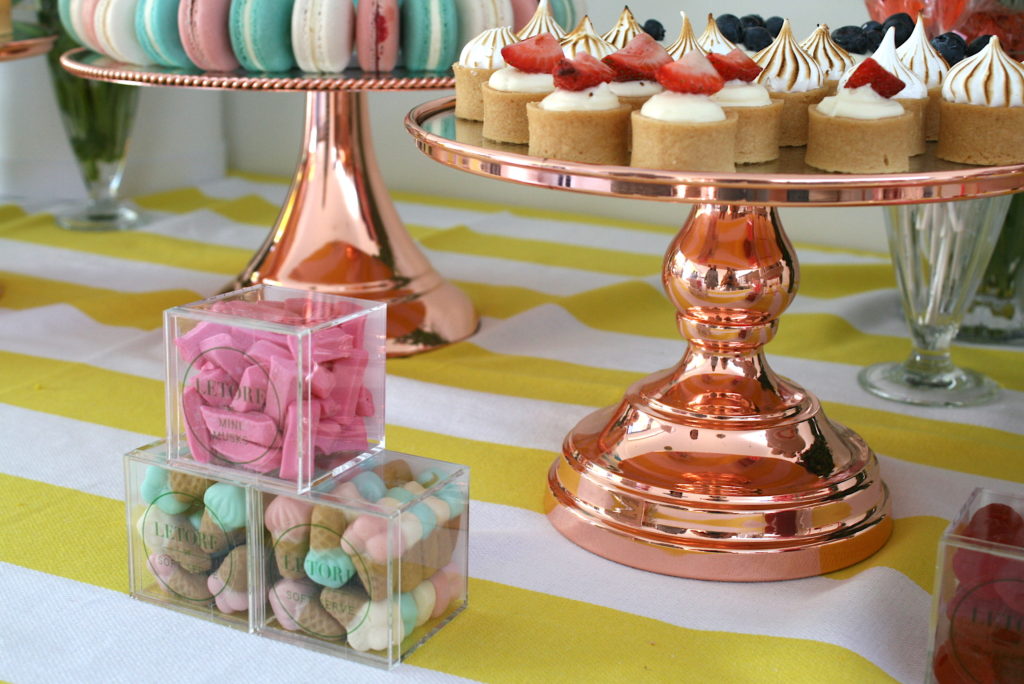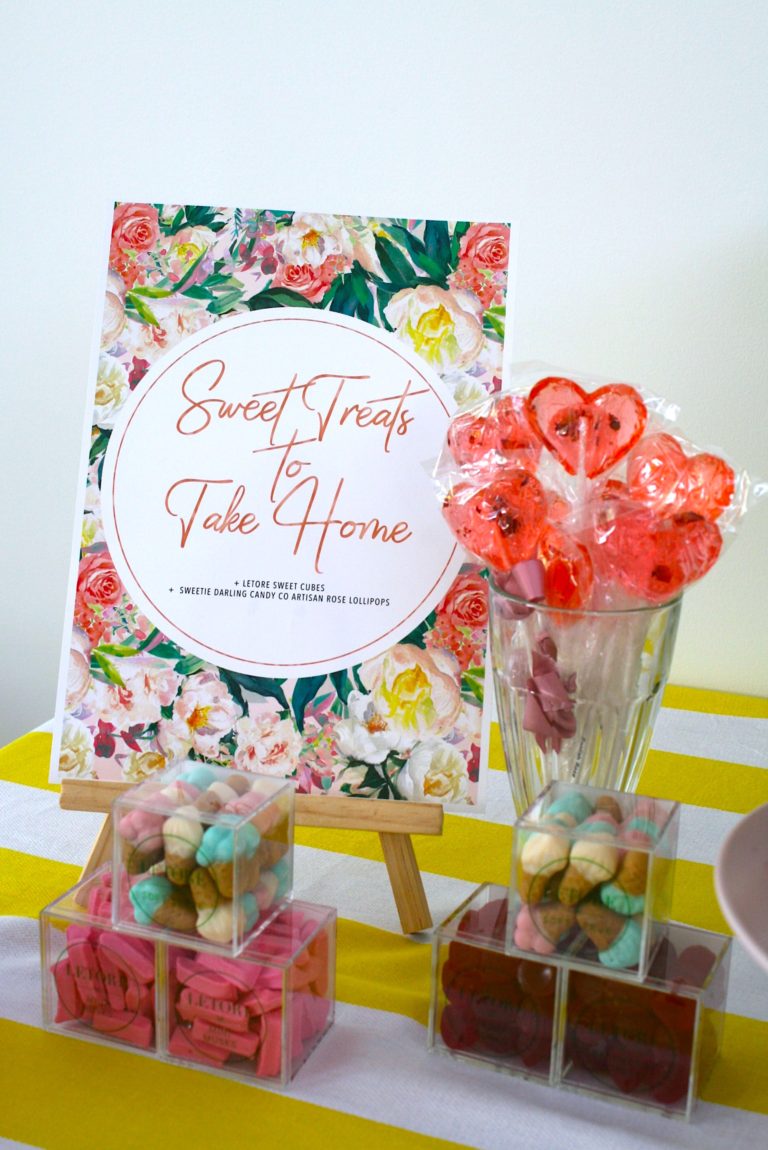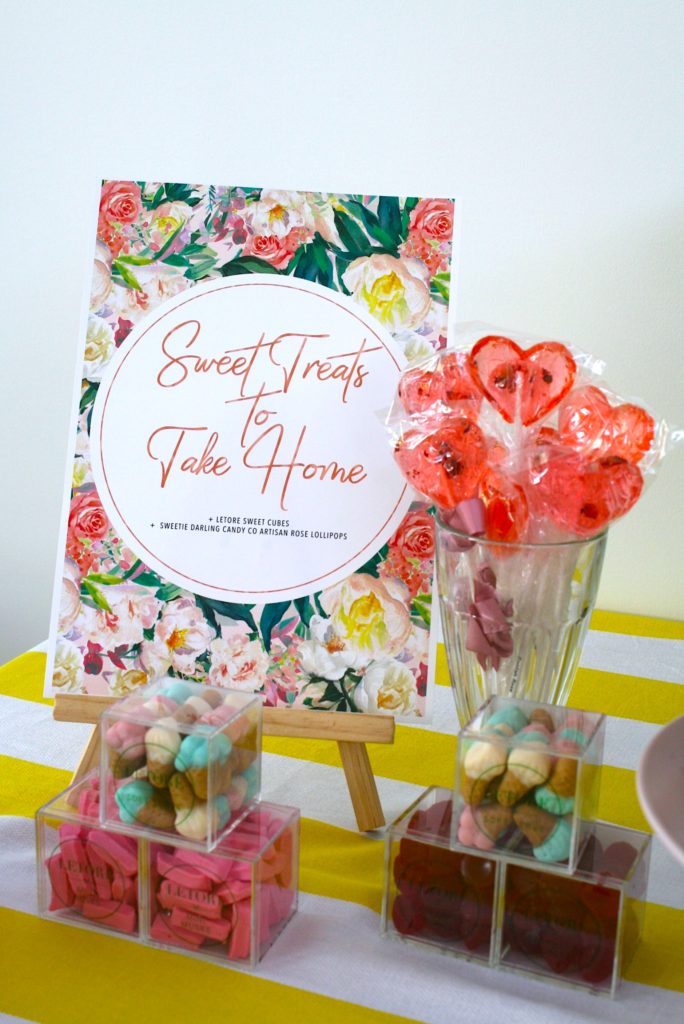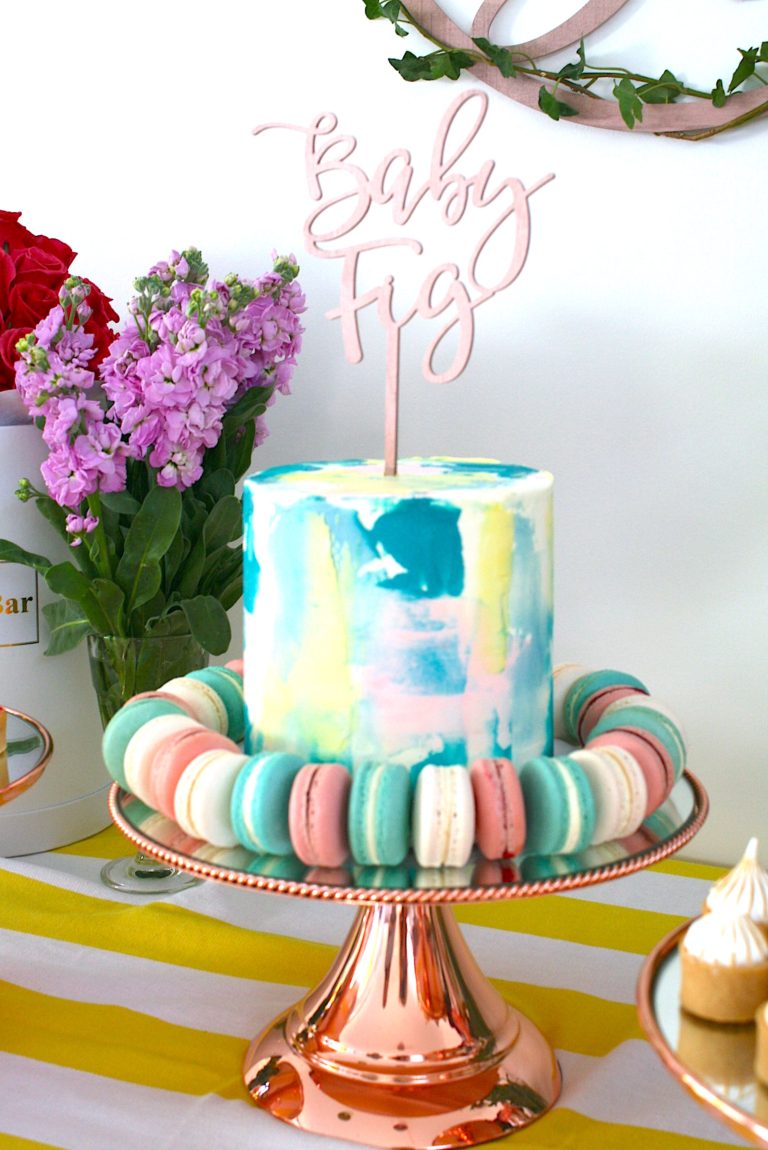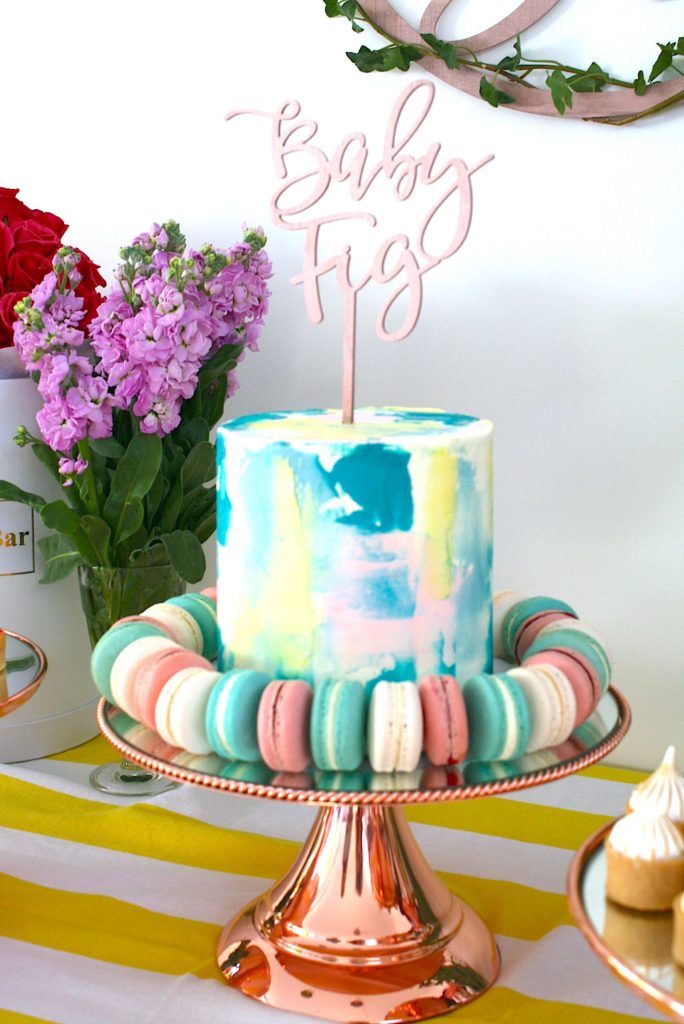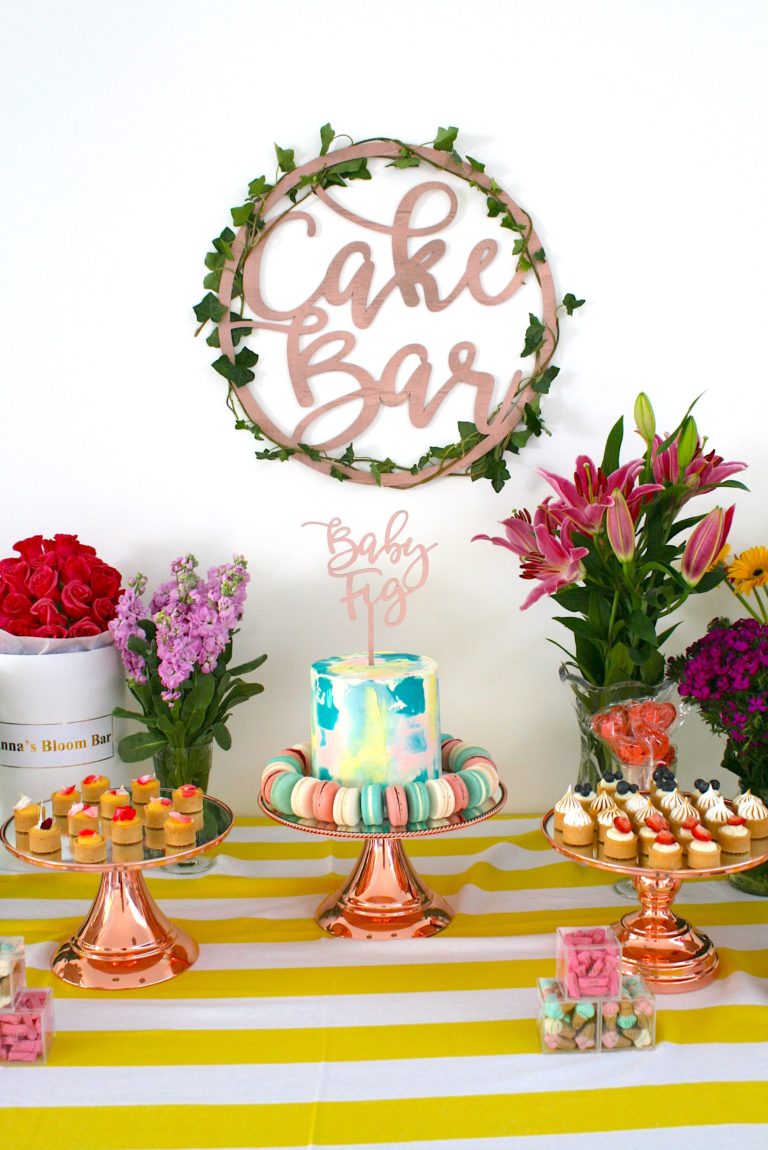 Vendor Credits
Styling: The Party Bebe
You can also find Party Bebe on Instagram

Photography; Pretty Snippets
Invites and menus: Danger & Moon
Catering: Woofy's Burger Cart
Decor and balloons: Lombard's
Cakes: LaManna Patisserie
Favours LETORE and Sweetie Darling Candy
Wines: Calabria Family Wines
Flowers: Hailey Paige Flowers